Sponsored by Mino City
Since the Mino town festival is a two day affair, why not stay in town and experience both days in a leisurely fashion? One advantage of being in the scenic countryside is their wonderful old-style hotels, or Ryokan. I stayed at Izumisou Ryokan, and  found the whole experience very gratifying. So what is the difference between Ryokan and Hotels?
I visited the Izumisou Ryokan at the evening of my first day in Mino. It is a bit out of the way and far from the local train station, but this is common for many Ryokan, which are prized for their peaceful and quiet locale. It was certainly quite beautiful, in any event.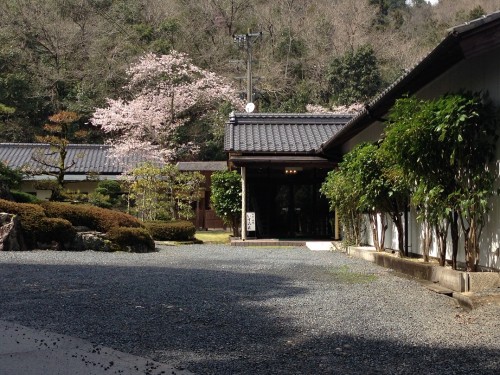 Enjoying the TV, Sitting on Tatami
Izumisou definitely strives for a certain mystique, exemplified by the traditional Japanese music greeting you upon entering the premises. As soon as you walk in, you also are given a cubby to put your shoes, and slippers for use around the ryokan. This is typical, and something foreign travellers should be aware of. However, that does not mean one should worry about staying in a place like this as a foreigner. The staff at Izumisou were very friendly, warm, and accommodating, and took special care to explain to me the facilities available as well as the amenities in my room.
Izumisou offers rooms for both single and group travelers. My room was pretty spacious, and had just about everything I needed. It included a heater, TV, bathroom, refrigerator, hot water maker for green tea, and other things.  There was also a fresh yukata, traditional Japanese robes that are comfortable to wear. Everything is also in very good shape, and my room had a good view of Japanese garden outside. One thing to be careful of however, was the shoji, paneling in the wooden windows. Since shoji panels are made of paper, they can break easily, so take care when opening or closing the window. Unlike some hotels I had been to previously, this Ryokan had no shower in the individual rooms, instead, one was encouraged to shower and take a dip at the onsen bath.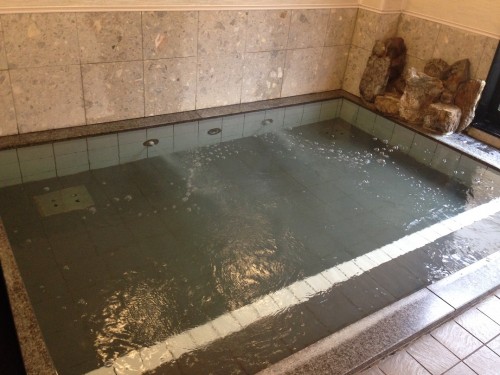 Onsen rooms were separated for men and women, and had instructions for use (conveniently enough, in English!) I had no time for this however, since it was almost time for dinner, and I was famished!
Ryokan Food- Or the Reason I am Dieting Now!
The meal contained multiple courses of traditional Japanese fare, much of it featuring the local specialties of Gifu. The fish, in particular, were extremely fresh and delicious. My favorite course, surprisingly, was the "Asari," steamer clams in a savory broth with mushrooms. To be honest, I am not normally a fan of clams, and I was a bit hesitant to eat them, however these were very fresh, without the slightest hint of fishiness. The broth was also very nice on its own as a soup. As for the other courses, I also had chawanmushi, a steamed egg dish popular at ryokan containing egg and seafood. For many foreign travellers, this dish is sometimes mistaken as a desert. It is actually much more savory. As for the taste, everyone seems to have an opinion on this: either you like it or you don't. I don't go out of my way to order it usually, although it is nice to eat once in a while.
The meal did not end there however, the last course included butterbur rice, miso soup, pickled vegetables, and some fruit with cherry blossom mochi for desert.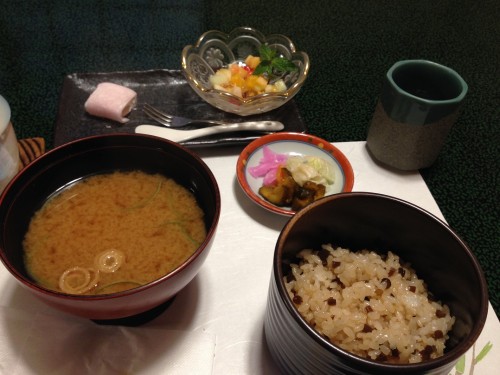 That night, I came back to the ryokan to find the futon had already been laid out for me, and it was quite comfortable. The next morning the rain had calmed down a little, and I was able to admire the koi fish pond. This is accessible from a common area with sofas; it is a friendly little spot to congregate, or talk with other guests.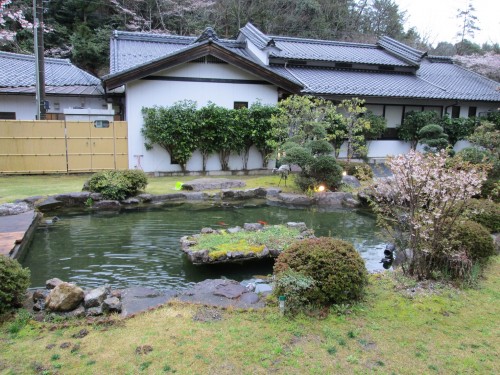 More Food? More Food!
Soon after, it was time for breakfast! Not to harp on this too much, but the food was definitely a highlight here!
The meal included rice and miso soup, a salad, and finally a regional specialty, sweetfish, or "Ayu." I was looking forward to this, though there are some people who may blanch at the thought of eating something while it is looking at you. Fish heads aside, Ayu does have many small bones, and eating it may sometimes resemble a science project gone awry. It can take a bit of time to learn how to eat whole fish correctly. My advice: watch and learn! Hopefully, with someone who does not mind you staring at their plate.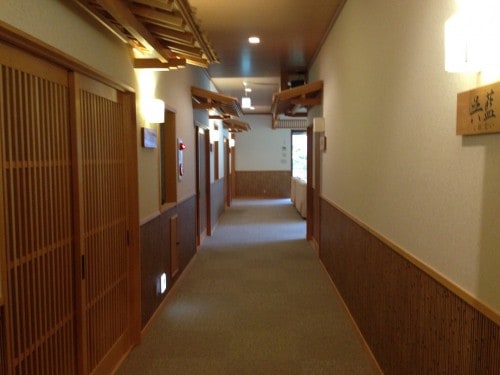 How to Get in on the Fun
To be honest, there was one thing that had been bugging me. I had noticed in meeting the other guests that I was the only non-Japanese person staying at Izumisou.  I was wondering how accessible this hotel would normally be for non-Japanese guests. The hotel staff assured me that this would not be a problem. Of course, they have had other non-Japanese guests in the past, and while not so proficient in English, they are eager to appear welcoming to non-Japanese speakers. This is because of the Japanese concept of Omotenashi, namely that one should not want for anything while in their care.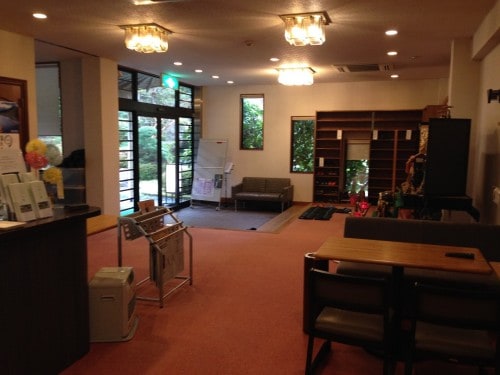 Staying at Izumisou was a great experience, and I recommend it for anyone who plans to stay around Mino overnight. To reserve, please call them at 0575-33-0426. Or, because Izumisou does not have an online booking site in English, if you want to make a reservation, you can the mail Mino City Tourism Association to ask for their help to make a reservation on your behalf. Please contact info@minokanko.com for more information.
Access
About 30 minutes walk from Michinoeki rest area.
5 minutes from Atage Camp-jo mae bus stop (however, the bus seems rather infrequent, so please check beforehand.)
Or Izumisou staff will pick you up at the Minoshi station if you call them and let them know what time you would arrive at in advance!
| | |
| --- | --- |
| Name | Ryokan Izumisou |
| Category | Ryokan (Japanese Inn) |
| Address | 31-5 Atage, Mino-shi, Gifu-ken 501-3717 |
| Access | [map]31-5 Atage, Mino-shi, Gifu-ken 501-3717[/map] |
| Opening Hours | Check in: After 15:30 / Check out: Before 10:00 |
| Price Range | About 12,600 yen with dinner and breakfast |
| Payment options | Cash |