Recently gaining popularity as an art-centric, culture-rich destination, Kagawa's Seto Islands are not short of attractions. The Setouchi Islands, or 'Seto Islands', refers to a collection of islands dotting the Seto Inland Sea between Shikoku and mainland Honshu. Home to pristine beaches, spirituality, incredible food, and modern art attractions, hopping across the Seto islands is a great way to see a multi-faceted side of Shikoku. On my first visit to the area, I enjoyed exploring Shodoshima, but while the visit was brief, it was sweet and left me hungry to come back very soon.
Konpira San: A Shrine Climb Marathon Up Stone Steps to Kotohiragu Shrine
Before I hopped on a ferry at Takamatsu port for Shodoshima island, I had to first stop at the spiritual centerpiece of Kagawa and the head shrine of a Japan-wide collection of Kotohira shrines and Konpira shrines dedicated to sailors and seafaring, Konpira san (also known as Kotohiragu shrine). It's said that the Kotohiragu shrine was settled here about 3,000 years ago, and ever since the Muromachi period, it's become an incredibly popular pilgrimage destination.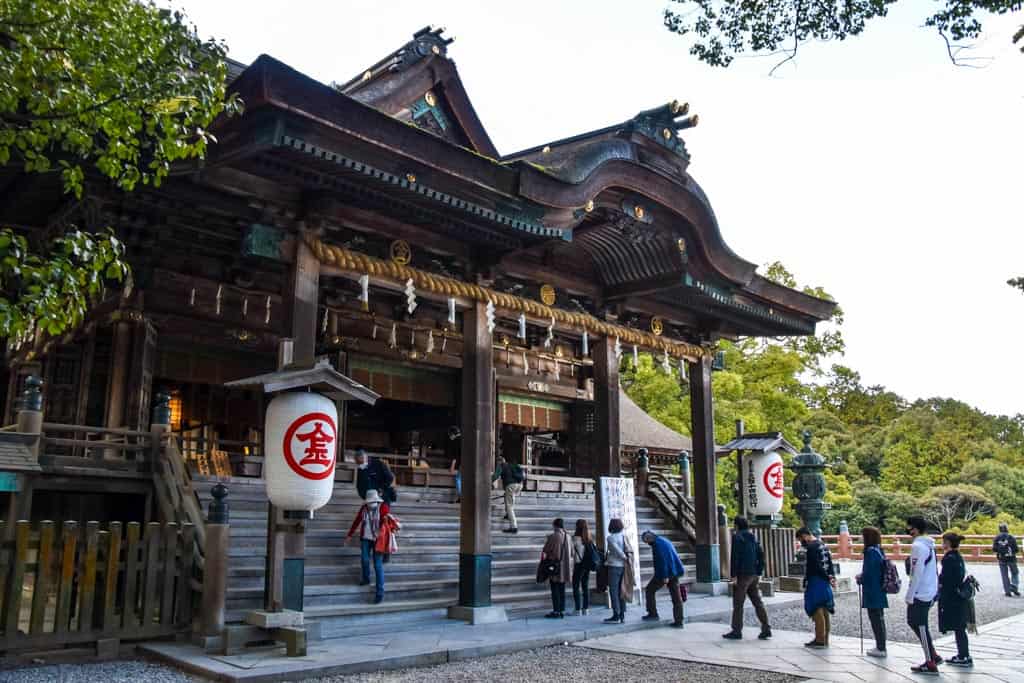 Located in the middle of Mount Zozu overlooking Kotohira Town, visitors must make the arduous but worthwhile 785 stone step climb to reach the head shrine. This journey will take most around 30 minutes to three-quarters of an hour, but once you get to the terrace, it's worth it for the views of Kotohira Town alone.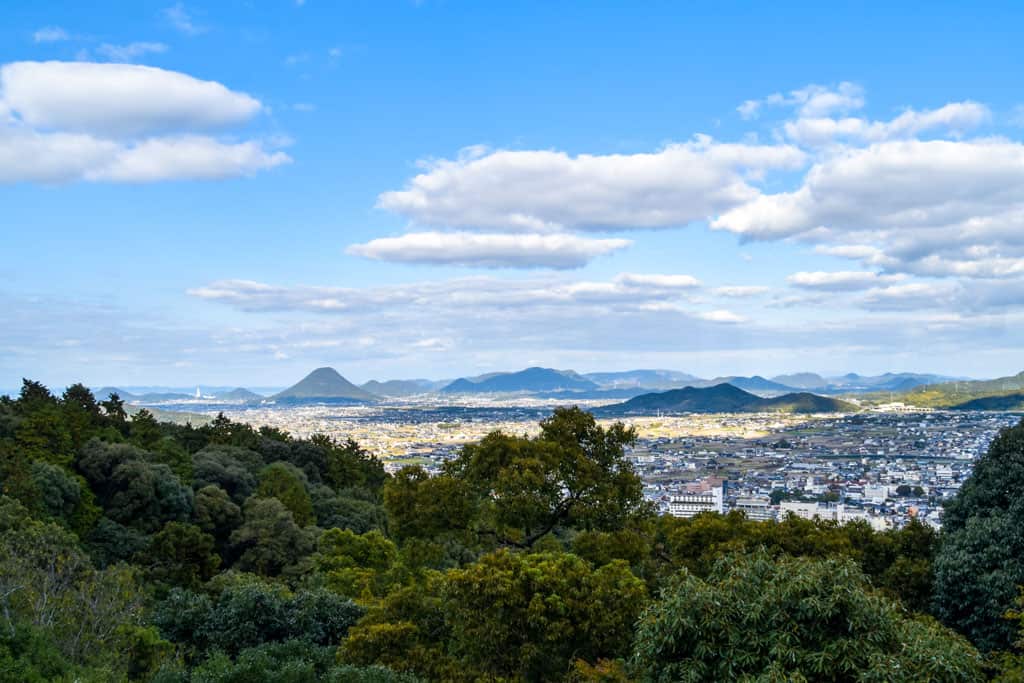 For a little local tip, before, or maybe after as a treat, make your way to Kaohken, a cute bustling bistro-style diner that's locally famous for its stylish take on the yoshoku (Western-influenced Japanese food) classic hamburger steak. It's a scenic destination for a leisurely lunch, facing out onto the Kanakura River. The menu features a roster of Japanese-western classics like curry and omurice (Japanese omelet rice). But the star is the soft, succulent hamburger steaks — which for western folks, is a hamburger patty topped with sauce and vegetables — and it's the ultimate in comfort food craving satisfaction with a fun local twist.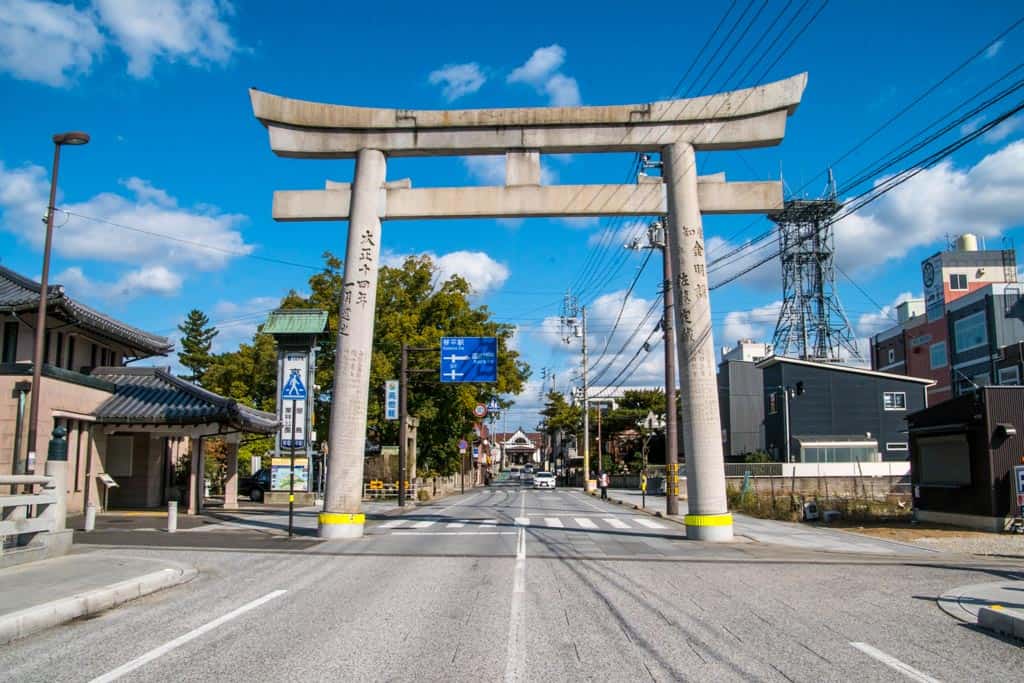 Shodoshima: The Olive Island With So Much to Offer
Once I'd clocked Konpira san, it was off to the busy Takamatsu port to take a casual cruise to Shodoshima (aka Shodoshima Island) for the night. A popular day trip spot from Kagawa Prefecture, Okayama Prefecture, and even Osaka, Shodoshima is the second-largest island in the Seto Inland Sea and, according to legends, one of the first islands born to the gods in Japan's creation myth.
With its Mediterranean appeal, excellent culinary options, and long-reaching spiritual significance, it's still a fascinating pocket of Shikoku, that while may be growing in popularity, still feels delightfully untouched by foreign tourism influence.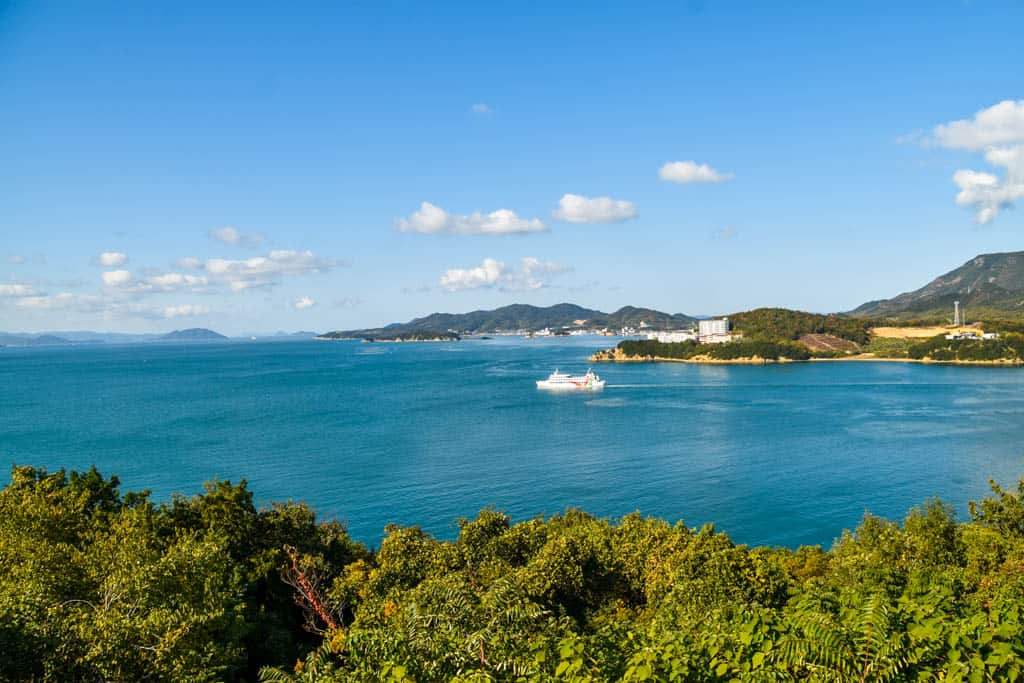 Mito no Sato: Stylishly Classic Japanese Accommodation
My home for the night was Mito no Sato, a unique modern Japanese accommodation that balances stylish contemporary features with classic Japanese design. It's an old home turned modern guest-house, and a Mito no Sato is a 'farmhouse,' also called nouka minshuku (farmer's inn.) Still, its hospitality, stylish design, and contemporary living features feel more like a ryokan-homestay hybrid than anything else.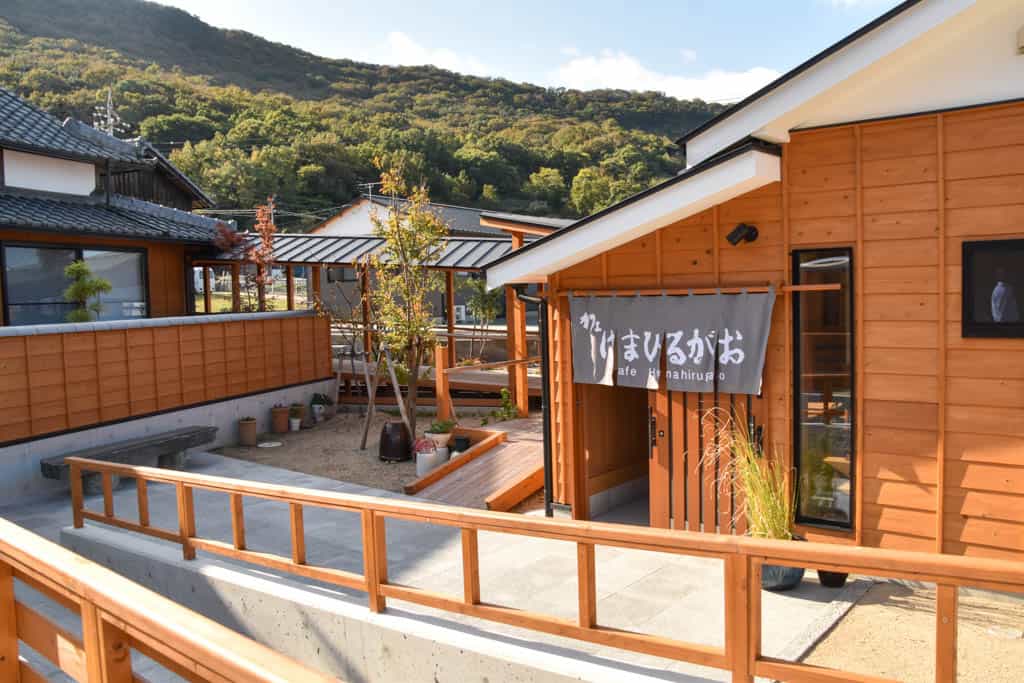 Rather than one large facility, Mito no Sato's layout is like a network of buildings that house various slightly different Japanese style rooms, suitable for solo travelers, couples, and families alike. Within the facility, there's also an on-site communal bath that can be used privately.
I was fast to learn that when it comes to culinary offerings, Mito no Sato truly shines. The hotel's kitchen offers classic Japanese style cuisine featuring plenty of delicious local produce from the Shodoshima area — think abundant spreads of fresh sashimi, crisp, delicious nori (seaweed). But the decedent olive-fed Yellowtail and olive-fed pork was a real highlight, soft, deep, and rich in flavor; it's no question Shodoshima locals take their food seriously.
As part of my stay, I was invited to join a guided e-bike tour. The route took me around the scenic sights of the hotel's corner of Shodoshima, winding through the historical wooden house lined streets and stopping off at some of the island's most influential and sacred sites. We stopped off at a small hilltop temple, where the guide informed me that while Shikoku's 88 Temple Pilgrimage is one of the country's most famous sacred routes, Shodoshima has its own collection of 88 temples, all as impressive as the last.
Shodoshima: Japan's Olive Island
Known as the birthplace of Japan's olive cultivation, Shodoshima is incredibly proud of its olive history. The warm climate makes it ideal for growing perfect, plump juicy olives. There are olive picking opportunities, olive-based restaurants, and even olive trees growing mere steps away from public playgrounds, which is where I stopped to learn from a local expert about the best olives to pick and how exactly to pick them.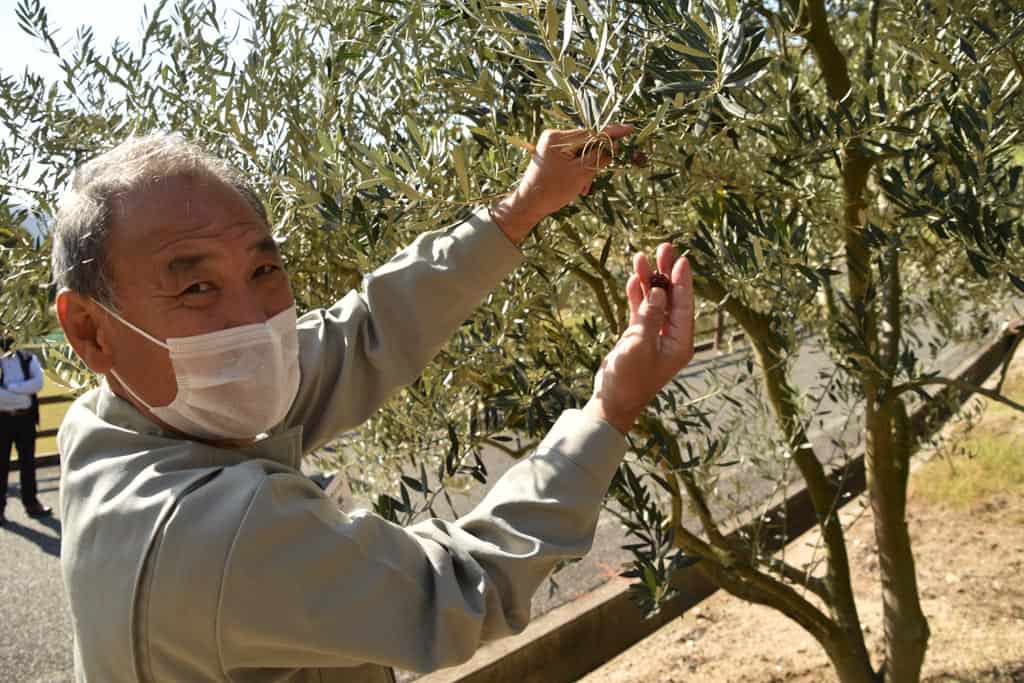 If you're interested, guests are also invited to take part in the olive harvesting process, where once done, they're sent off to become a range of products from oil to skincare, soap, and even used as a product for fabric dyeing. It should be noted that the olive harvest experience is held in October and November during the olive harvest season.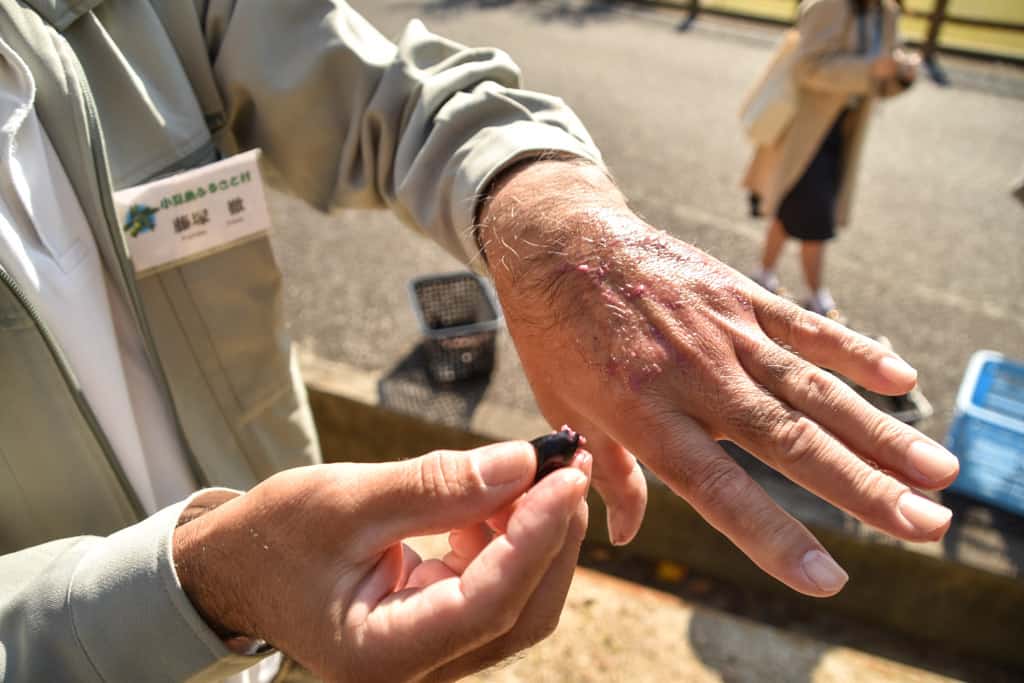 Yamaroku Shoyu: More Than Just a Soy Sauce Brewery
The iconic Yamaroku Shoyu brewery was the next stop on my whirlwind visit to the Setouchi Islands. Beyond olives, the island is known as one of the most soy sauce-centric destinations in Japan. It's home to around 20 soy sauce factories and boasts a history of soy sauce production that goes back four centuries.
It's a proudly legacy and tradition driven producer of soy, one that harks back to the island's Edo period (1603-1868), when these Seto Islands were some of the key food producers in Japan. They produced large quantities of the salt, sake, and shoyu (soy sauce), particularly shoyu, which was actively produced in Shodoshima for much of the Edo period.
Yamaroku Shoyu was actually featured in the 'Salt' episode of the hit 2018 Netflix series Salt, Fat, Acid, Heat, thanks largely to its unique soy production methods. Here they use something called 'kioke' wooden barrels that feed and create the ideal environment for beneficial bacteria that lives within the barrels and gives the sauce that deep, distinct umami flavor.
Unlike cheaper mass-produced soy, which is thin and salty, Yamaroku Shoyu's blend is complex and rich, like a fine wine. It's so tasty and balanced that it can be enjoyed on ice cream. I was wary at first, but, wow, it's an incredibly delicious salty-sweet, almost a caramel-like combination, and highly recommended.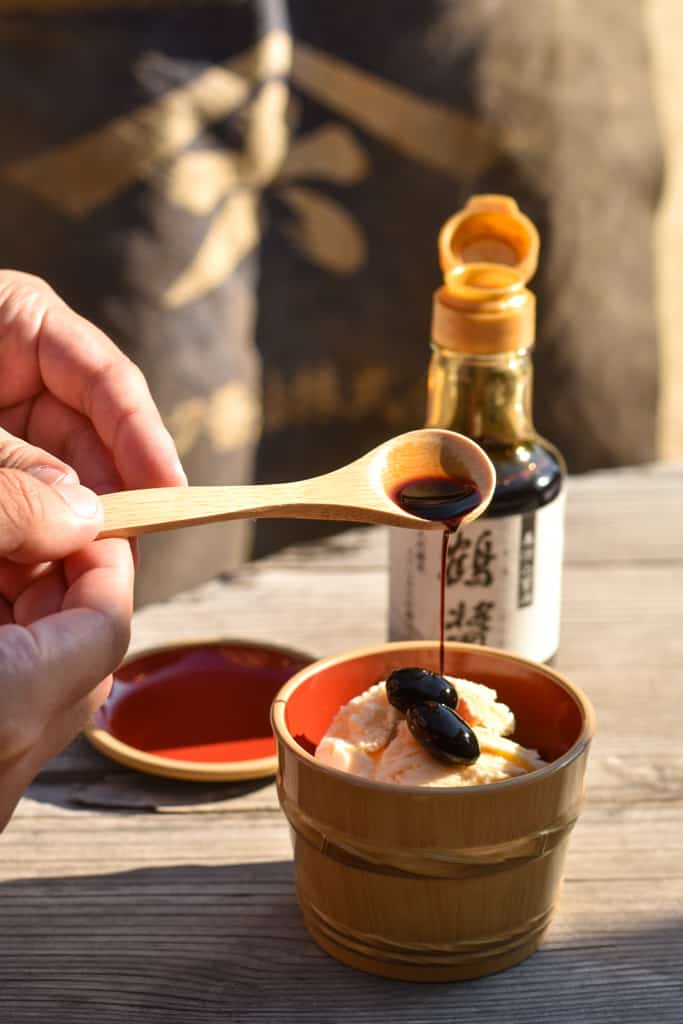 The Natural Phenomenon of Angel Road
Before I departed Shodoshima, I had two final destinations to visit, Angel Road, and the Yokai Art Museum. A spot incredibly popular with local tourists, Angel Road is a natural phenomenon. Here the path or 'road' appears and disappears with the tide. At low tide, you can walk all the way across to the tiny Yoshima island. A popular place for couples, it's said that your wish will come true if you cross holding hands with an important person (like a romantic partner).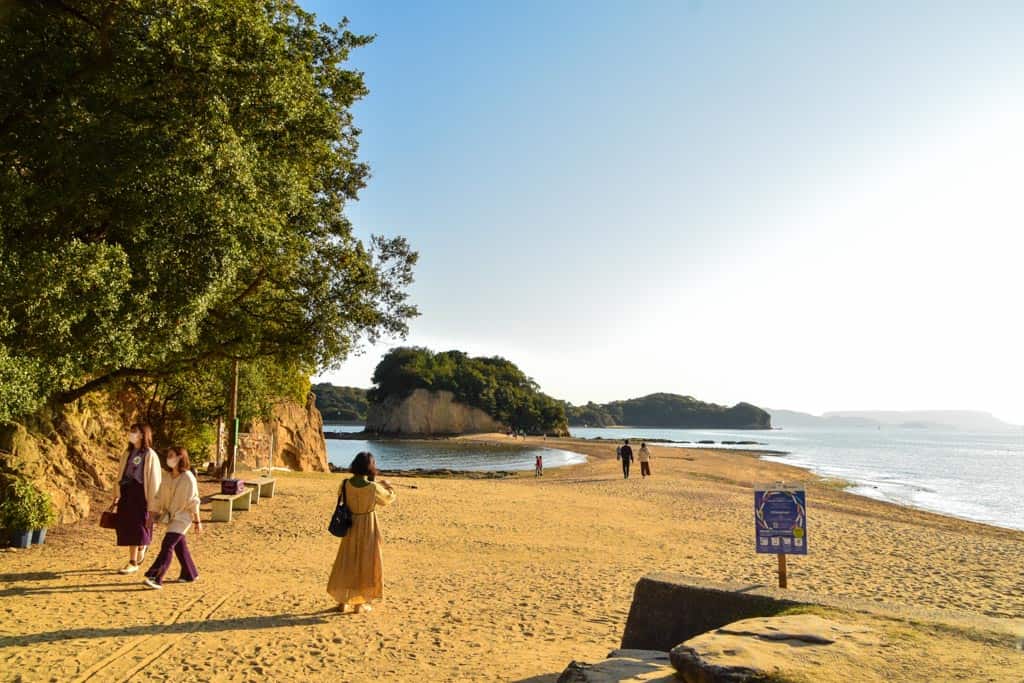 Japanese Ghosts and Demons at Yokai Art Museum
Finally, it was time to visit some of Japan's spookier residents at the Yokai Art Museum. For those uninitiated, yokai are Japan's version of spirits. They have no distinct shape or form but rather are fluid; according to Japanese folklore, they lurk everywhere, unknowable and unseen by the human eye.
I wasn't sure what to expect at Shodoshima's Yokai Art Museum, but what I discovered was a fascinating, enthralling way to explore art. It's a unique and contemporary look at the visual interpretations of these creatures, displayed in a very special setting. The artwork consists of various mediums, but the most striking has to be the sculptures; some are realistic while others are abstract and even immersive.
Rather than being confirmed to one building, the Yokai Art Museum consists of a network of buildings and old homes dotted throughout the neighborhood of Tonosho. If you do make it to Shodoshima, be sure to buy a ticket, grab a map, download the museum's app, and explore the district and the fascinating, enchanting, and at times the spooky world of the yokai — as well as the neighborhood in which its located — at your own pace.
Getting to Shodoshima
The easiest way is via ferry departing Takamatsu or Okayama. The journey takes about an hour each way from Takamatsu, and some options stop at Tonosho, Kusakabe, Ikeda, and Sakate ports on Shodoshima. Three ports near Okayama provide ferry connections to Shodoshima. They are Shin-Okayama Port, Uno Ferry Terminal, and Hinase Port. Alternatively, Shikoku Ferry also operates car ferries between Himeji and Shodoshima's Fukuda Port. Kobe Shodoshima Jumbo Ferry operates multiple ferries between Kobe and Sakate Port on Shodoshimaevery day.
Konpira san 金刀比羅宮
892-1, Kotohira, Nakatado District, Kagawa 766-8501
Opening hours: 6:00 am – 6:00 pm


Official

Kotohiragu

shrine Website
Kaohken 果桜軒
266, Kotohira, Nakatado District, Kagawa 766-8501
Tel: 0877-85-3998
Opening hours: 11:00 am – 2:00 pm
Mito no Sato 三都の郷
671 Konoura, Shodoshima-cho, Shozu- gun, Kagawa 761-4308
Tel: 0879-62-8818
Official Mito no Sato Website
Shodoshima Olive Park 小豆島オリーブ公園
1941-1 Nishimura-kou, Shodoshima-cho, Shozu-gun, Kagawa 761-4434
Opening hours: 8:30am-5:00pm
W: https://www.olive-pk.jp/en/index.html
Yamaroku Shoyu ヤマロク醤油
〒761-4411 Kagawa, Shozu District, Shodoshima, Yasuda, 甲1607
Opening hours: 9:00 am – 5:00 pm
Official Yama-roku Shoyu Website
Angel Road エンジェルロード
〒761-4661 Kagawa, Shozu District, Tonosho, Ginpaura


https://shikoku-tourism.com/en/see-and-do/10086
Meiro no Machi (Maze Town) Yokai Art Museum(MeiPAM)


小豆島・迷路のまち アートプロジェクト MeiPAM(メイパム)
405 Ko, Tonosho, Shozu District, Kagawa 761-4106, Japan
Opening hours: 10:00 am – 6:00 pm
Yokai Art Museum Website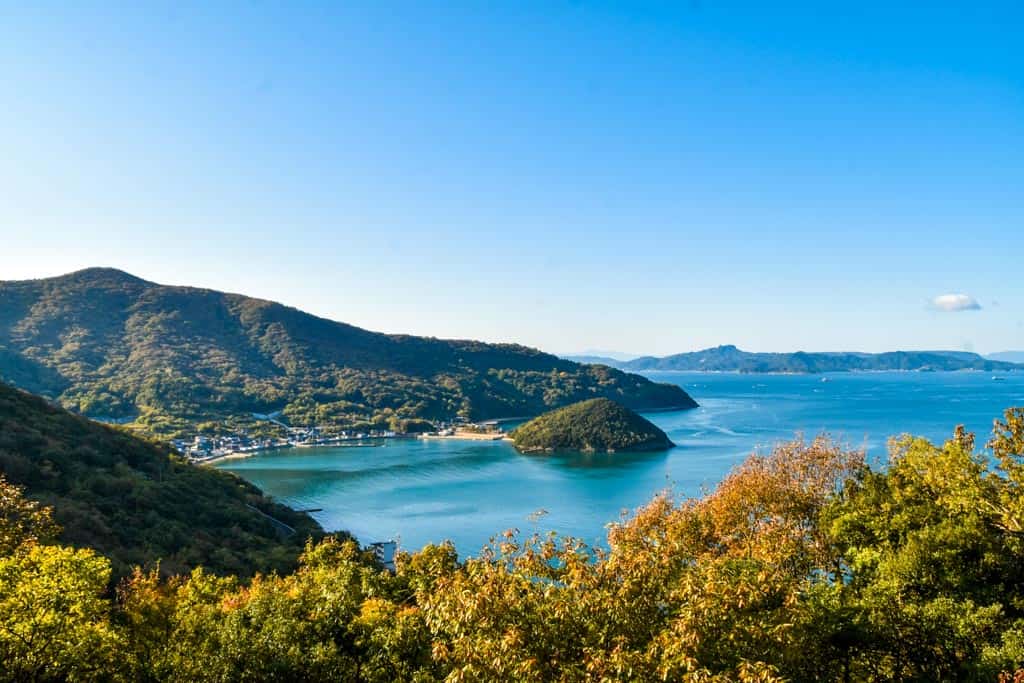 Stay up to date with the latest COVID-19 news in Japan on the JNTO advisory page, information on the multilingual hotline and medical access, or get the latest from their JNTO Official Twitter account @JapanSafeTravel.
An absolute delight of an island, Shodoshima is an excellent example of Japan's cultural, culinary, and scenic diversity. It's a place where old world traditions are kept alive, but not at the detriment of evolution. As the cliche goes, people talk about Tokyo as a city where 'old and new collide,' but it's places like Shodoshima where that really feels true. A shining diamond of an island in the stunning cluster that is the Setouchi Islands.
Sponsored by Shikoku District Transport Bureau and Miyoshi City, Tokushima