Aizu-Wakamatsu, in Fukushima Prefecture, was the last stronghold of the Tokugawa family after they gave up power under pressure from the Imperial military forces in 1868. The last shogun had resigned and escaped from the castle in Tokyo, but the samurai of his last vassals didn't accept his resignation and fought until the very end. But there is more to a trip to Aizu-Wakamatsu than a history lesson, and extending it into a multi-day trip to see the sights (and ski the powder!) of Fukushima Prefecture should be on your list when you next travel to Japan — here is where we recommend you go and how to get there.
Speed through the Japanese countryside, then down the slopes
Japan is well known for its bullet trains, but the shinkansen is not the only way to travel in style. The Revaty train travels north from Asakusa Station on the Tobu Line, up through Tochigi Prefecture and on to Aizu-Tajima in Fukushima Prefecture. Tokyo residents use it for weekend getaways to onsen hotspots in Tochigi such as Kinugawa Onsen, but we took it to get to Takatsue Ski Resort to experience ski-in ski-out powder snow without the crowds.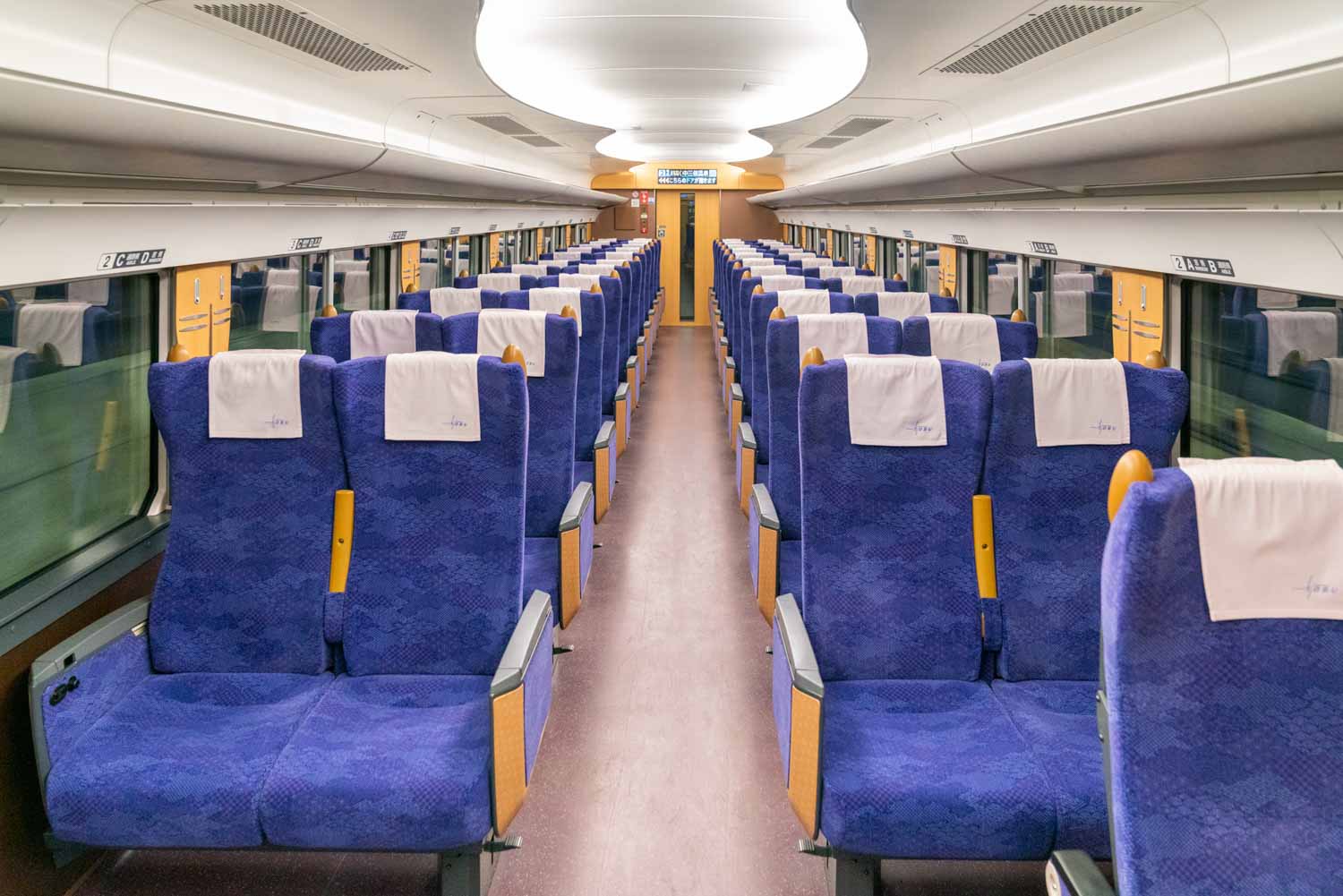 For those traveling to Japan in winter but not wishing to make a ski resort the focal point of their trip, Takatsue Ski Resort is a perfect place to enjoy powder snow on your way to Aizu-Wakamatsu or further north. The resort has long groomed trails, mogul runs, and lots of powder, so those who like to ski or snowboard can tick all the boxes, yet it is also low-key, reasonably priced, and great for snowplay. A highlight of an overnight stay at Takatsue is taking a morning CAT tour up to the peak of the mountain to watch the sunrise. It is an absolutely breathtaking site, with 360-degree views of the surrounding mountains, and a rare experience in Japan.
Walk Back in Time through Ouchijuku
Like the more touristy Shirakawa-go in Gifu Prefecture, Ouchijuku is a township that time forgot, with its thatched-roof houses remaining untouched by the modernization that took place in the late 19th century. The 250-year reign of the Tokugawa clan was a peaceful period in Japan, and this was partly due to rules implemented by the prudent first shogun, Tokugawa Ieyasu. Each county in Japan had a vassal of Tokugawa, and one of his requirements was that these vassals must spend every second two-year period at a residence in Tokyo. As well as opening roads to all areas of Japan so that the family could rule effectively, this prevented vassals from fomenting unrest and organizing rebellions. But the trip to and from Tokyo was a huge affair involving hundreds of soldiers traveling with their leader, and Ouchijuku was one of the townships where they stayed during their journey.
Thanks to the conviction of the locals who fought to preserve the town as it has been for centuries, we can feel what it was like for those making the journey to Tokyo all those years ago. The magnificent building where the vassal stayed is now a museum open to the public, with Edo-period artifacts on display.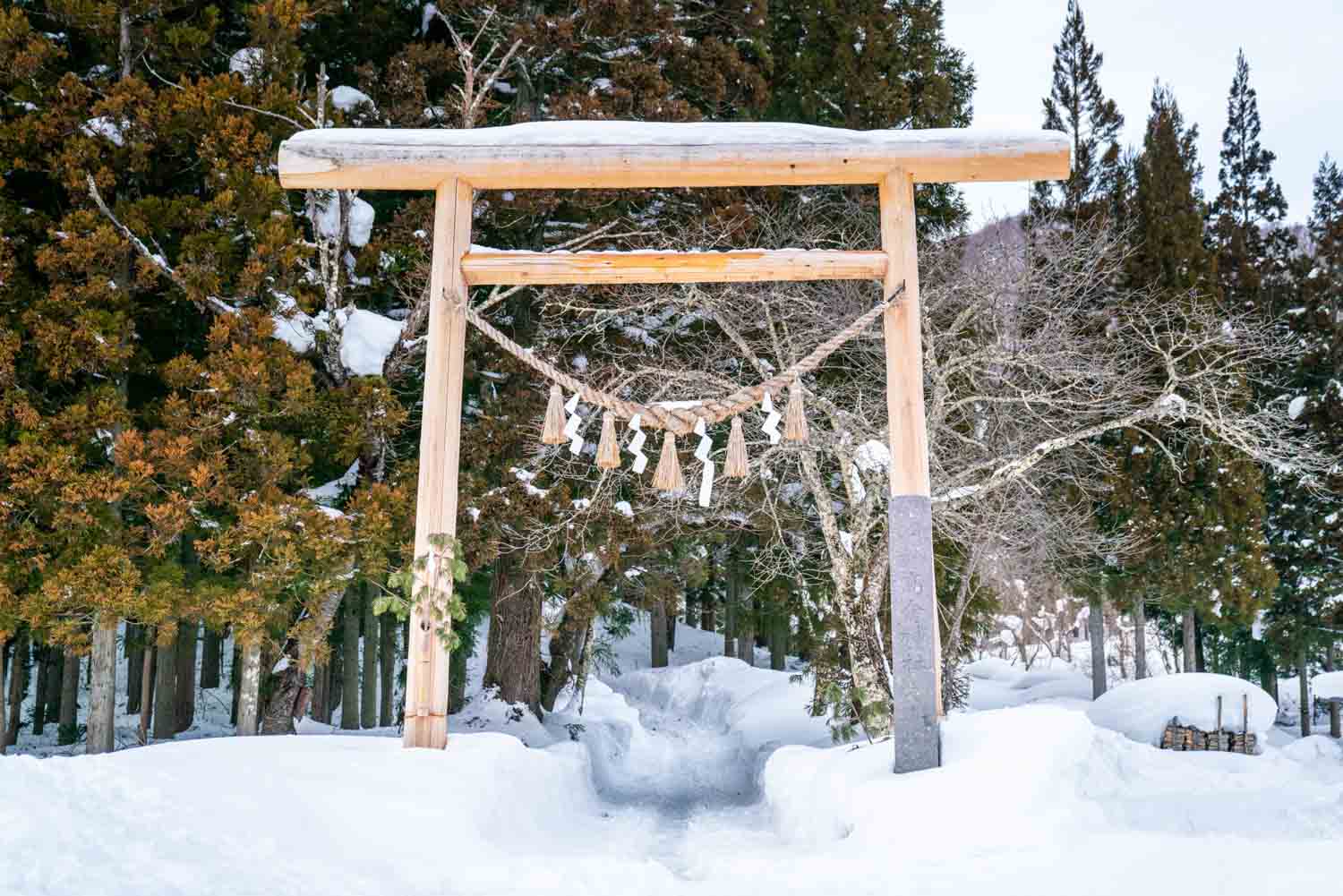 One thing you will notice as you wander the main street is the number of restaurants serving a dish called negi soba. This is a local favorite and consists of a bowl of buckwheat soba noodles painstakingly rolled and cut, served with a leek to use as a utensil instead of chopsticks. This imparts a subtle leek flavor on the noodles as you eat them, which isn't as difficult as you may think. If you would like to try making soba noodles, you can take a soba-making course in the Ouchijuku area, where you can learn first-hand why it takes soba masters years to hone their skills.
Discover the Tragic History of Aizu
The castle town of Aizu-Wakamatsu was the last stronghold of the Tokugawa, as it was governed by the family of the shogun who were loyal and fought to the very end. Even after the last shogun, Tokugawa Yoshinobu, abdicated, and the Imperial forces who had come from western Japan pushed east and took over Tokyo, the samurai refused to give up. They were pushed further and further north by the strength of the Imperial military, retreating until they had reached the Tsurugajo Castle of Aizu. It is here that the most tragic story of the battle played out.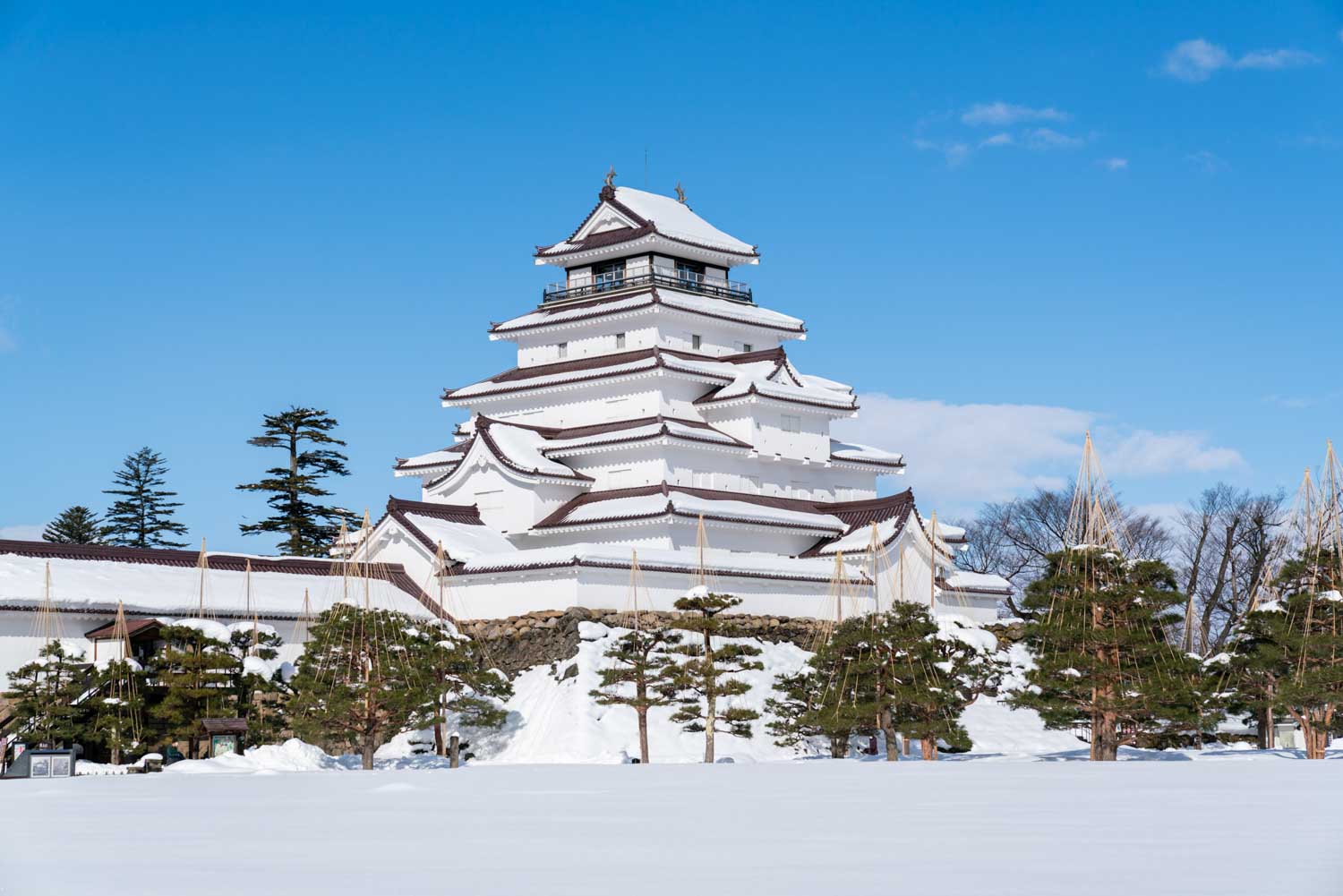 Samurai Suicide of the Junior White Tiger Army
With the numbers of samurai dwindling due to heavy losses — they were fighting with inferior guns while the Imperial army were using the latest models — junior samurai were brought in to aid the fight. Faced with almost certain death, these children of samurai, aged 16-17 years old and too young to go to war, took up arms to try to halt the enemy. The Byakkotai, or White Tiger Army, were a group of these young loyalist samurai from Aizu who were completely outnumbered.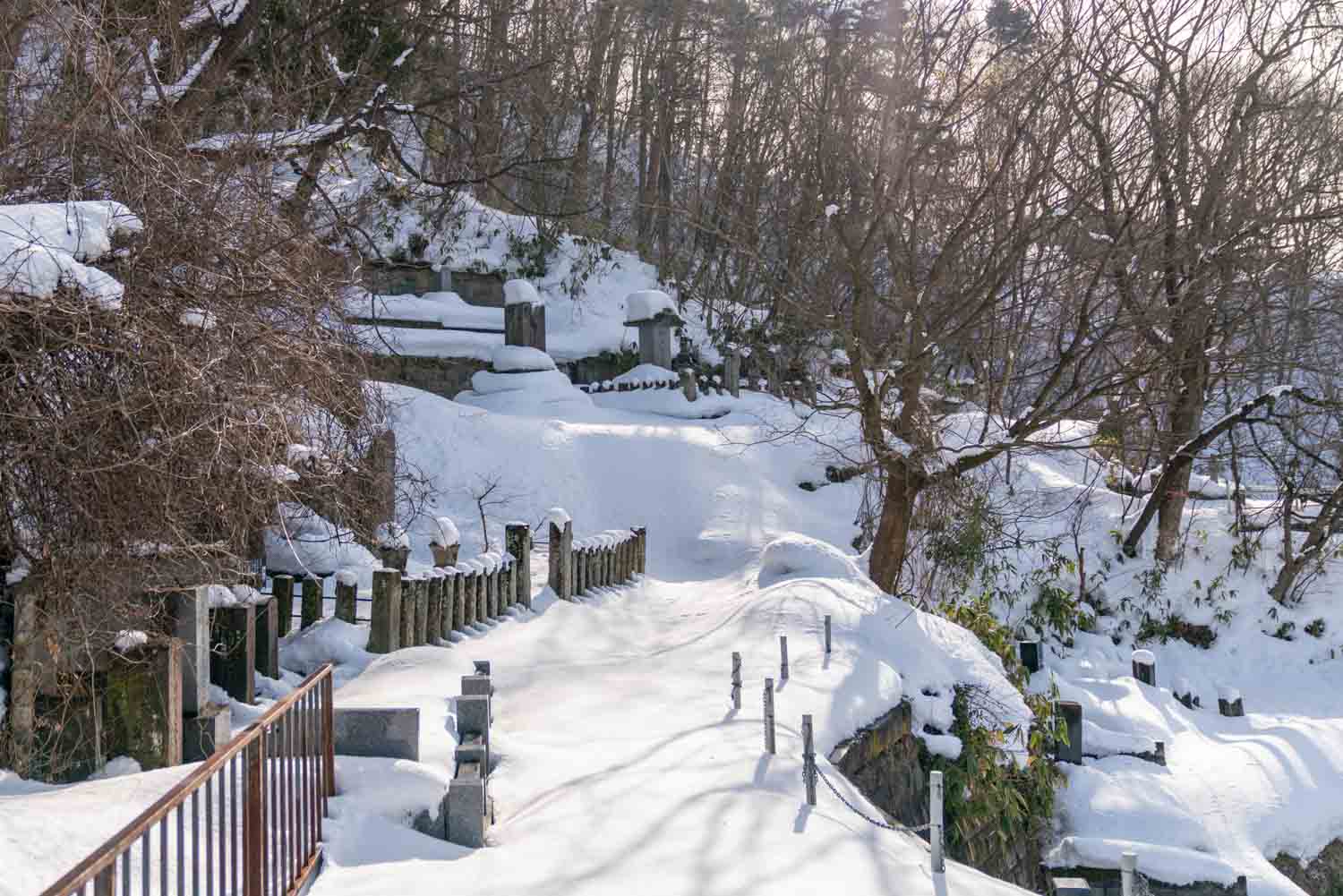 20 out of the 340 members of the group managed to escape from the attack of the Imperial military near the Tonoguchi battlefield, and ended up clambering through a small cave and emerging on Mt. Iimoriyama, looking out over the township of Aizu-Wakamatsu. Knowing that the Imperial forces were right behind them, they decided to head straight to Tsurugajo Castle to protect their leader. As the castle came into view, they saw what they thought was the castle on fire, and one said it is too late — the castle is burning — so in order not to cast shame on their family by being caught and held by the enemy, they all decided to commit suicide together. But unbeknownst to them, the castle was not yet lost, and the smoke they saw was not from the castle but the town surrounding it. Only one child survived, saved by a local woman who found him, and lived to tell this tragic tale. On Mt. Iimoriyama there is a memorial dedicated to these trainee samurai, erected where they are buried.
Double Helix Staircase of Sazaedo Temple
Also on Mt. Iimoriyama is the intricate structure of the Sazaedo Temple. Constructed in 1976, this octagonal temple is unique in that it features a double-helix staircase. This means that those traveling up never meet with those traveling down. Some think the design was based upon the double-helix staircase of the Château de Chambord, thought to have been created by Leonardo Da Vinci some 200 years prior.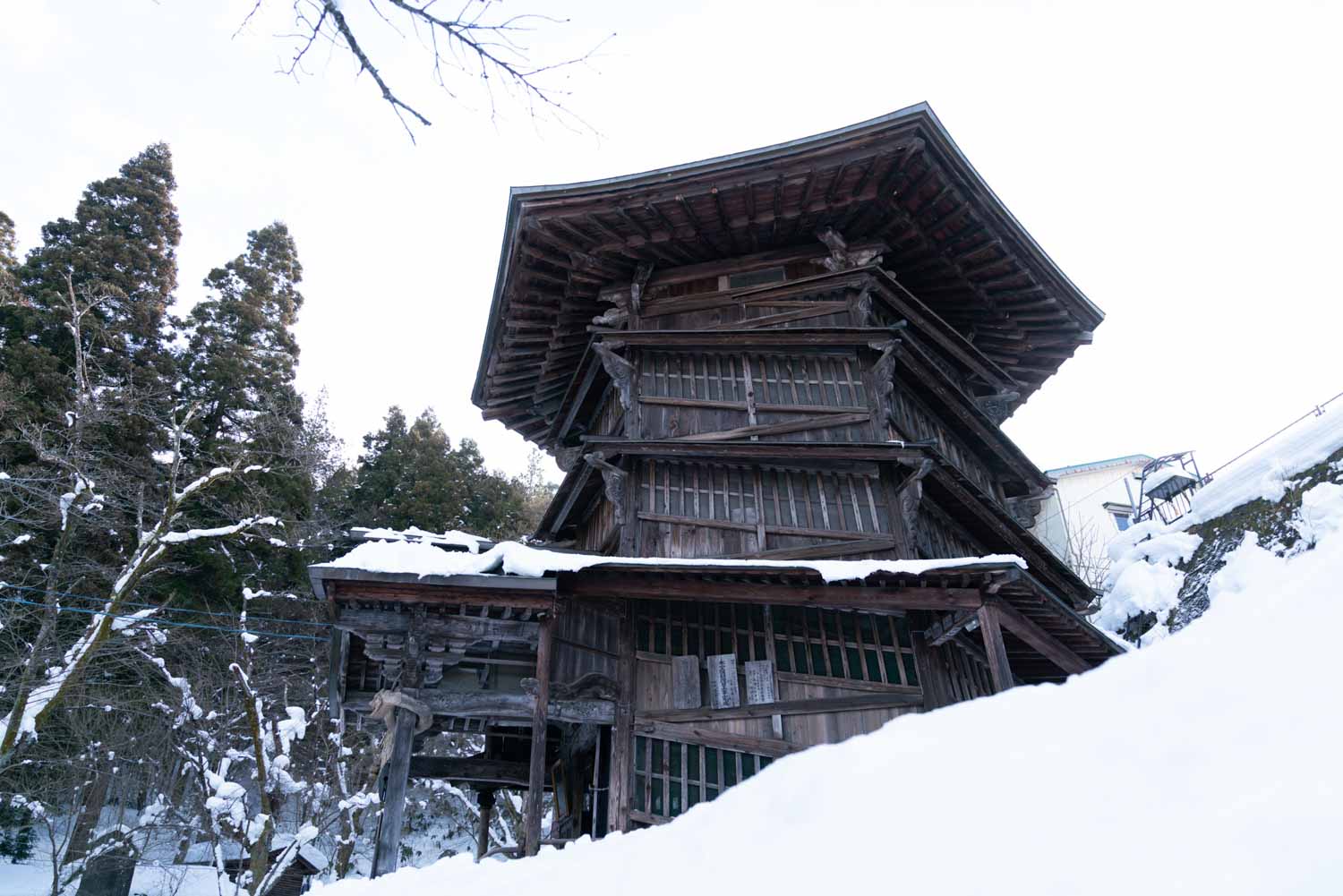 Once you pass through the entrance adorned with detailed carvings of dragons, the first thing you will notice is hundreds of stickers plastered across every visible surface. Upon the stickers are written family names, and they have been left here by pilgrims hoping that this will bring them good luck. This sort of thing is rare to see in temples in Japan, and feels like graffiti, but it certainly gives the structure a unique look.
Eclectic Architecture on Nanokamachi Street
A roughly 25-minute walk northwest of Tsuruga-jo Castle is Nanokamachi street, which features an eclectic mix of buildings from the 19th and early 20th centuries. Once the Imperial family took over from the Tokugawa in 1868, signaling the end of the Edo Era and the start of the Meiji Era, Japan opened up to the world and began a rapid process of modernization. Western influences became popular, as you can see in the wildly different architectural styles that remain standing today.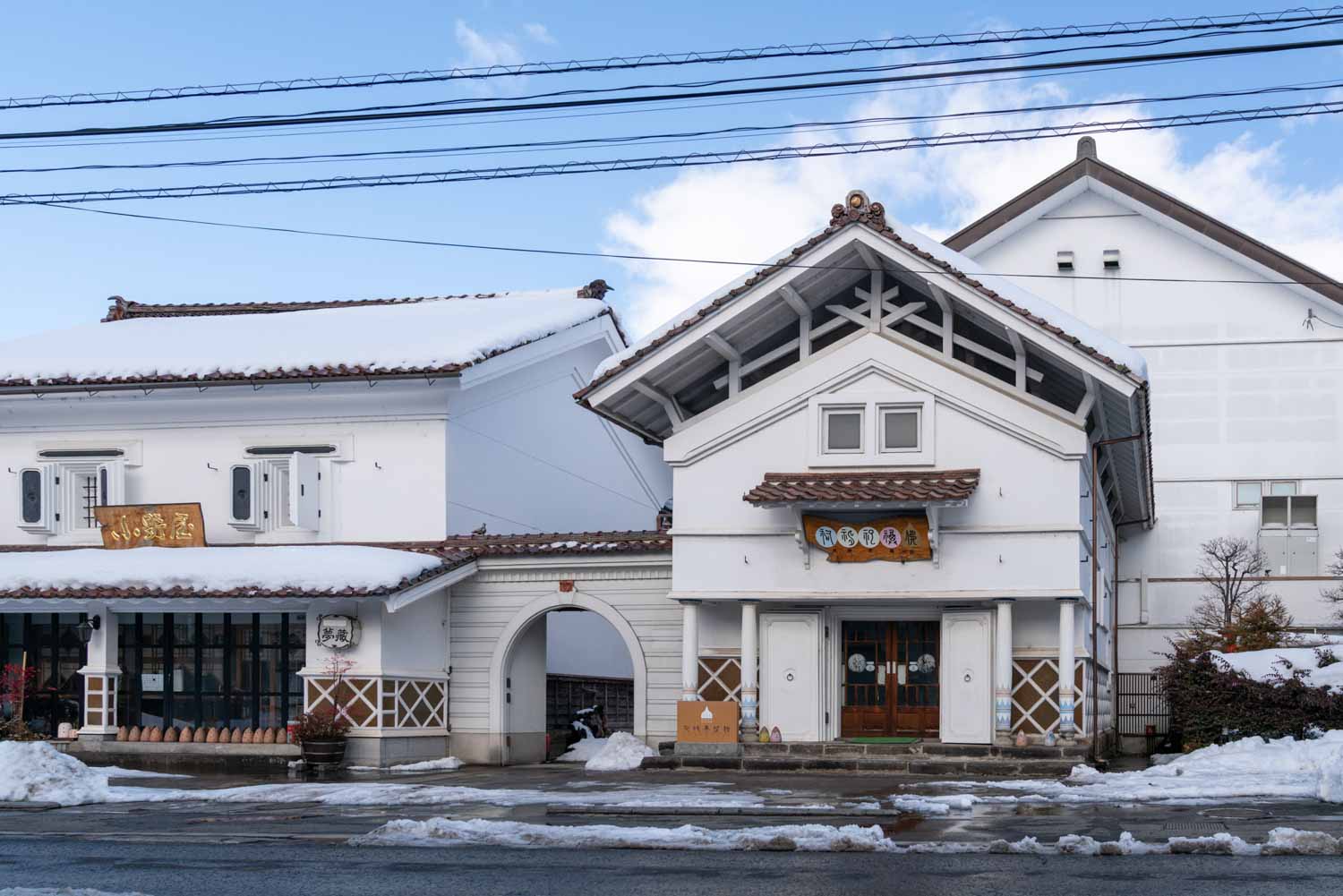 Nanokamachi-dori was originally the main street of the town, but after the end of the Second World War the city modernized, new roads were built, and the main street shifted, so this street was forgotten and (luckily for us) the buildings remained untouched. It is a fantastic street to walk along and popular with tourists, similar to the streets of Kawagoe in Saitama Prefecture north of Tokyo.
For those looking to try the local sake, book a tour of Suehiro Sake Brewery, located just around the corner from Nanokamachi-dori. Founded in 1850, the brewery produces small batch and limited run sake on-site from October to March.
Eat Japanese Vegan Food at Restaurant Kontsh
An amazing dining location while you are in the Nanokamachi-dori area is Restaurant Kontsh. This is a perfect example of how those living in small Japanese towns are constantly innovating, with new generations taking over and trying out new things. Restaurant Kontsh is a vegan establishment housed in a beautiful old building that began life 120 years ago as a lacquerware shop. It then changed hands and for most of its existence was a shop selling lacquerware. The current owners found it as an abandoned building and restored it, leaving traces of its history on its surface, but creating a wholly new identity in its character.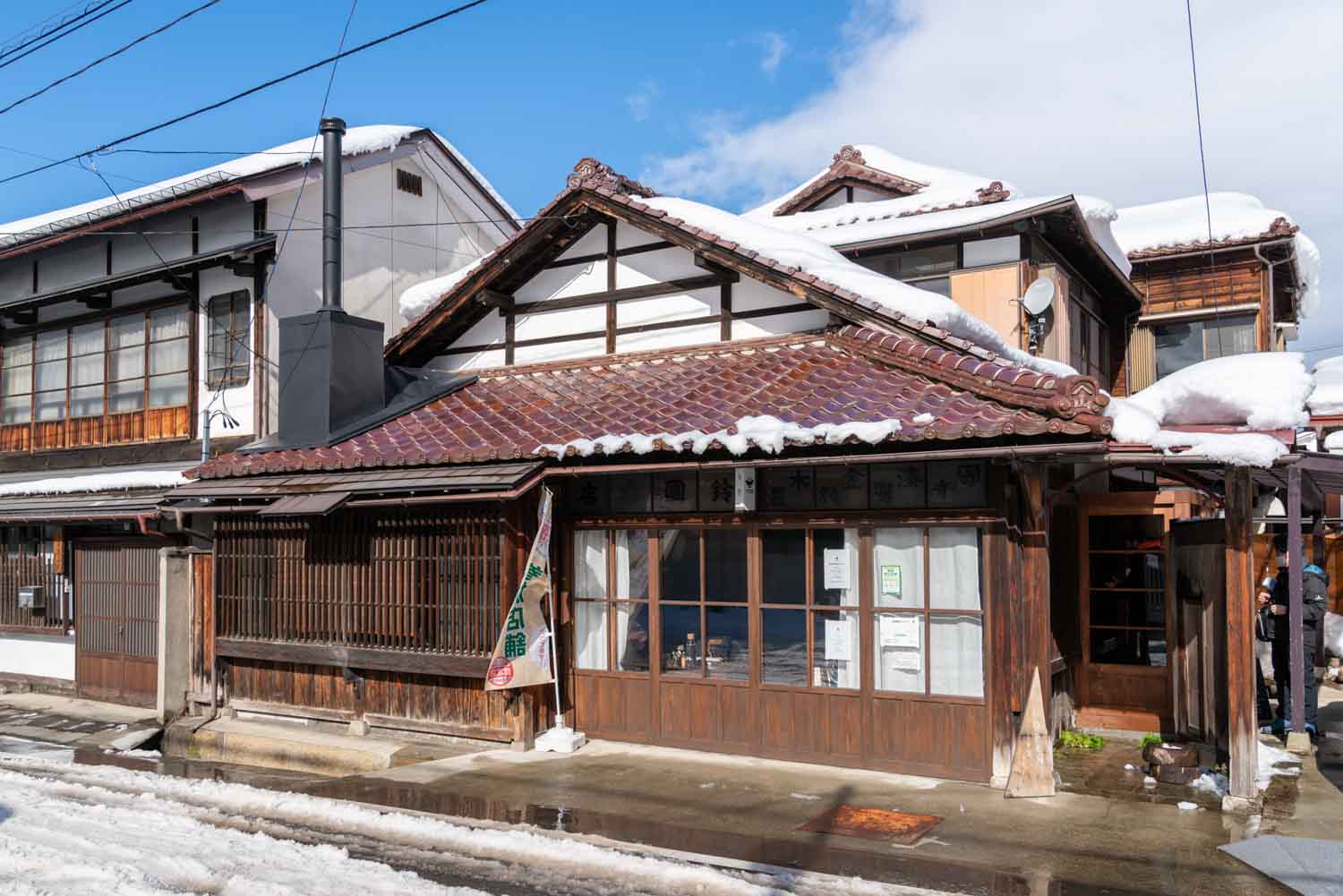 It is now a perfect place for lunch, where the owner and her partner prepare delicious original dishes with a vegan twist. Gluten is used as a meat substitute, and all ingredients are locally-sourced. The light-filled interior is relaxing, and the food tasty. For travelers looking to reduce their meat intake on their trip around Japan, or interested in trying uniquely Japanese vegan food, Restaurant Kontsh should not be missed.
Sit Back on the Oza-Toro-Tembo Sightseeing Train
If you are planning to head south from Aizu-Wakamatsu, the best way to go is on the Oza-Toro-Tembo sightseeing train. Make sure to check the timetable to see which day it is running and time your trip accordingly, as it is an unforgettable experience. The train runs along the Aizu Railway tracks, and stops at certain scenic viewpoints so that you can take in the view and get the perfect photo. The scenery is fantastic as you ride across bridges spanning wide valleys and through tight tunnels, never really knowing what will be around the next corner. The stations it stops at are also unique: one is an old-style Japanese thatched-roof building, another has a cat as its stationmaster. The two-carriage train is also fun, with three types of seating arrangements, my favorite being the tatami carriage where you can lean back and relax with its sunken heated table in the colder months.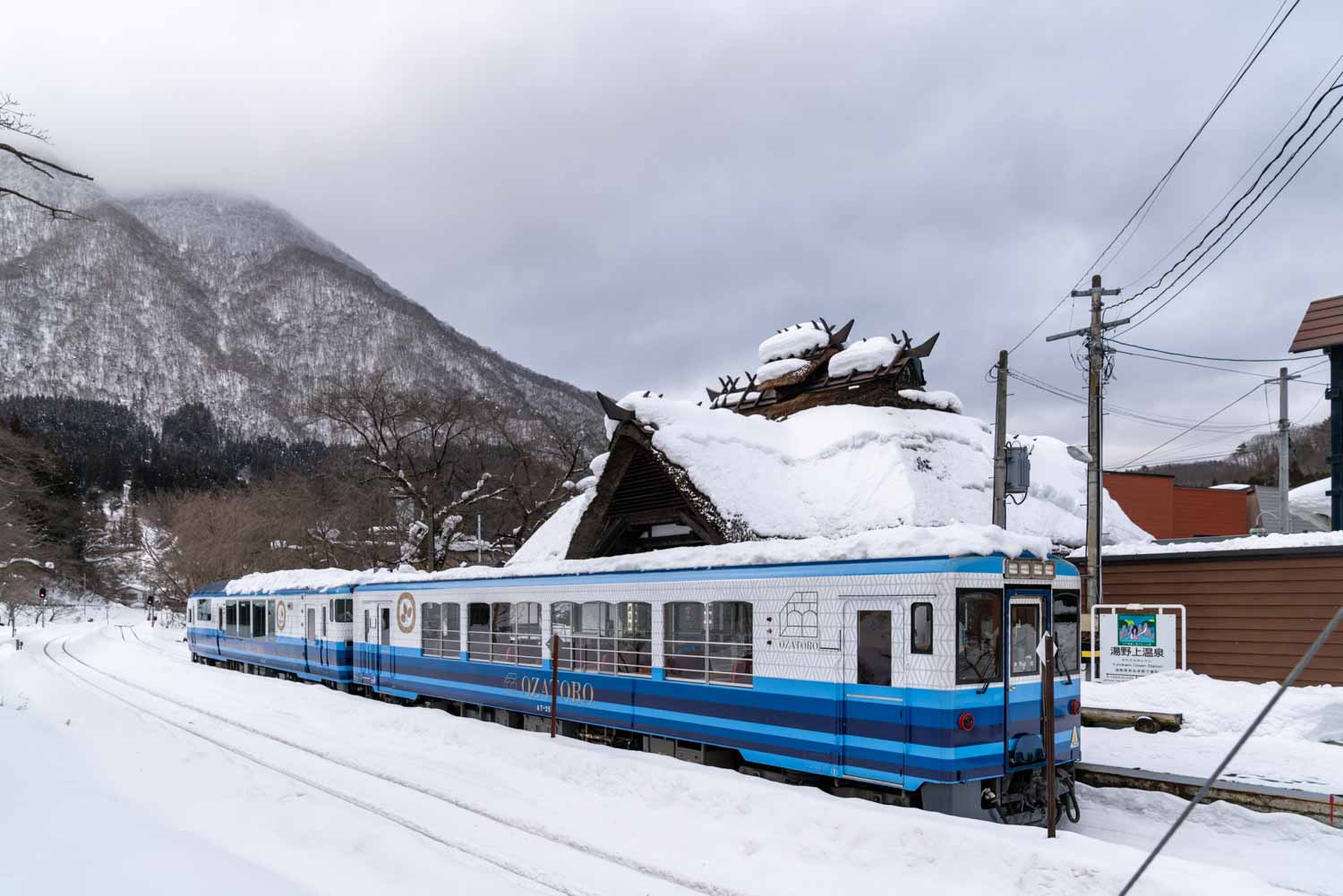 The Aizu-Wakamatsu area has much more to offer than an immaculate castle and a Japanese history lesson, with incredible scenery, food, and townships within easy access of the Tobu and Aizu Railway lines. When combined with a trip to Nikko in Tochigi Prefecture to the south, it makes for a fantastic mix of experiences, just a relaxing train journey away from the frantic pace of central Tokyo.
Article sponsored by Kanto District Transport Bureau, Shimogo Town, Aizu-Wakamatsu City, Tobu Railway, Aizu Railway and Yagan Railway