Sponsored by Yamakoshi Village
Carp, or koi fish – they're a ubiquitous facet of water gardens worldwide. While staring down the colorful fish in the water features of upscale houses or Asian buffets of dubious authenticity, one rarely stops to consider the history behind koi – they are simply there to lend to the  "Eastern" aesthetic. However, to Japanese, and particularly those familiar with Yamakoshi Village's famed Nishiki-koi, they are far more than merely ornamental. They represent a source of local pride and a longstanding cultural heritage that has been diligently maintained for over a century.
Koi cultivation in Yamakoshi and elsewhere in Japan dates back over 400 years; however, they were not always the vividly-colored, aesthetic creatures we now know them as today. Originally, koi were bred for food and were typically only found in black or brown. In the late 19th century, the farmers of Yamakoshi noticed the emergence of red and orange carp among the otherwise monochromatic consumption-cultivated koi, prompting them to begin breeding them for aesthetic purposes. The result was the colorful creatures we now know as ornamental koi, referred to Nishiki-koi or nishikigoi in Japanese (literally translating to "colored fish").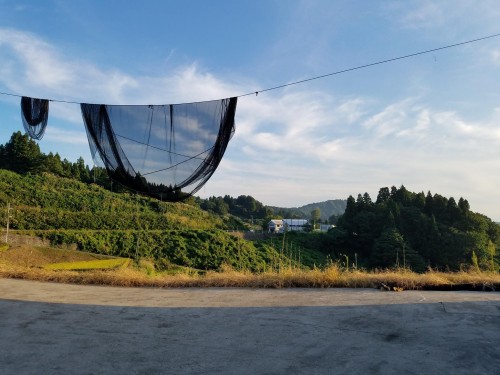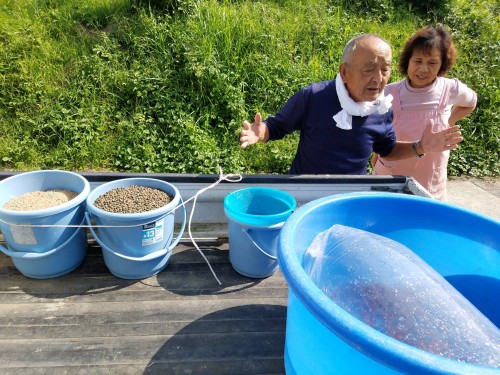 In 1889, the first variety of Nishiki-koi, "Kohaku" was designated. There have since been over 100 subsequent varieties bred, each with their own unique palette and patterns. Referred to as "swimming jewels", these dynamically-colored new types of Koi were first made known outside of Japan when they were exhibited at an annual exhibition in Tokyo in 1914. They have since become a coveted commodity worldwide, and though there are plenty of koi farms, there are none so adamantly maintained as those in their birthplace of Yamakoshi. It is important to note that koi cultivation in Japan is often seen just as much as a hobby, as it is an industry. While the larger-scale farms are one aspect of Yamakoshi's koi industry, some of the locals will cooperate with them, owning small hobby ponds on the side, in addition to having a "day job" in the nearby city of Nagaoka. Beyond commodity, Yamakoshi's Nishiki-koi are considered living culture, and are treated with the care and passion deserving of such.
Nishiki-koi can now grow to be roughly a meter in size, and no expense is spared in raising them to be as hearty as it is possible. Fish are culled throughout a highly selective breeding process, to ensure the proper variations in shape and color are maintained. The village of Yamakoshi, in particular, is one of the most luxurious homes that these fish could hope to have. In the winter, they are kept in climate controlled fish farms, and throughout the rest of the year they occupy the field-side outdoor ponds, spanning the village's mountain-shrouded paddies.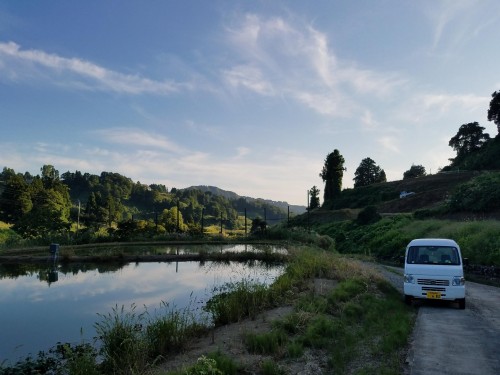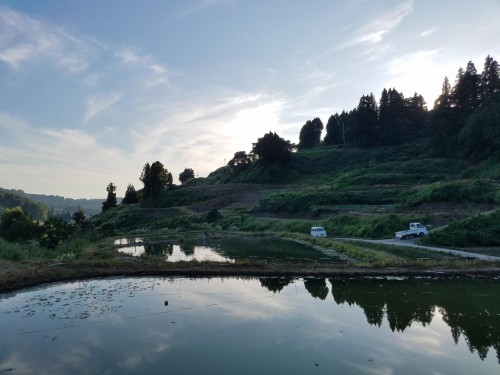 The fish are released into the mirrored ponds from May until Fall, eventually being either sold, or moved back into the indoor ponds between September-November. Yamakoshi's Nishiki-koi are exported to over 50 countries across the world. The village boasts types of koi seen nowhere else, cultivating one-of-a-kind breeds which attract enthusiasts and collectors. These "designer fish" may be auctioned off to bidders across Japan, and the world, fetching audaciously high prices (although this constitutes less than 0.01% of the fish produced in Yamakoshi – the majority of which are the more modest variety).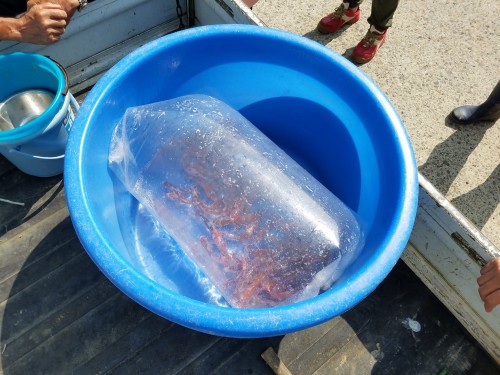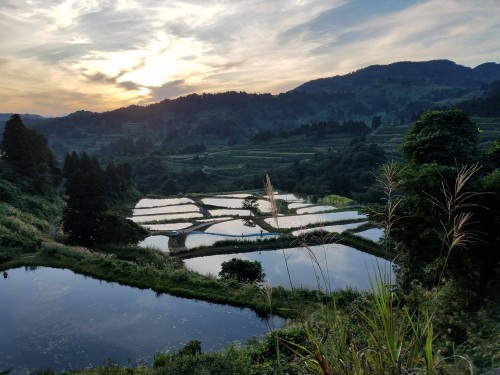 On October 23rd, 2004, the industry and cultural heritage of Nishikigoi was jeopardized when a series of severe earthquakes struck Niigata prefecture. Roads into Yamakoshi village were destroyed, requiring residents to be evacuated from the village by helicopter. Stranding the fish amidst the ruins, Yamakoshi's culture, and economy were deeply threatened by the earthquakes, as well as the subsequent landslides and erosion.


Cherishing the precious fish, breeders would return on November 18th, airlifting the Nishiki-koi out in a rescue operation that would rescue 450 koi on that day alone, and an eventual total of 2200. Today, after much painstaking effort, the koi ponds have been reconstructed, and the mirrored ponds are now beautiful as ever. Although the fish tend to be somewhat camera shy, with a keen eye they can easily be spotted – and that failing, the koi farmers will likely be kind enough to beckon them for you with food.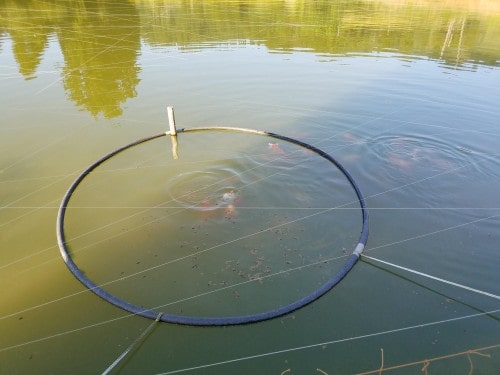 Nishiki-koi are a sight to behold. Their elegant, powerful forms shimmering beneath the surfaces of the mirrored ponds. There is something surreal about seeing the origin place of a living creature once thought to be commonplace, and indeed, ornamental. Those who visit Yamakoshi may be surprised to find that they can no longer look at these fish without at least a glint of admiration – to take these fish for simply their novelty is to neglect their heritage of resilience and innovation. Beyond decor, Nishiki-koi are living works of art.