[The 2020 Kanamara Matsuri was cancelled due to coronavirus.]
What is The Kanamana Matsuri?
Kanamara Matsuri is a unique festival that is held annually on the first Sunday in April at the Kanayama Shrine in Kawasaki. This festival is also known as the Festival of the Steel Phallus or simply 'The Penis Festival' to most visitors from abroad.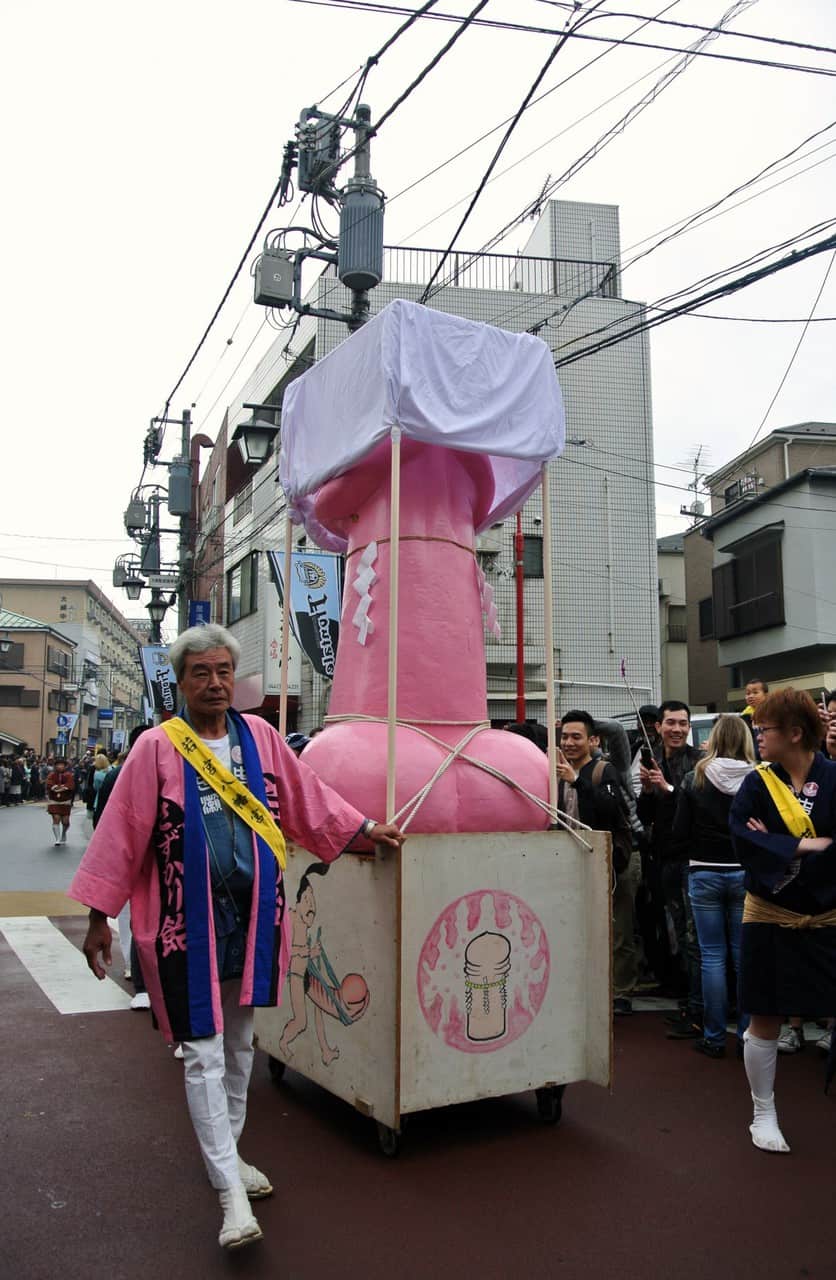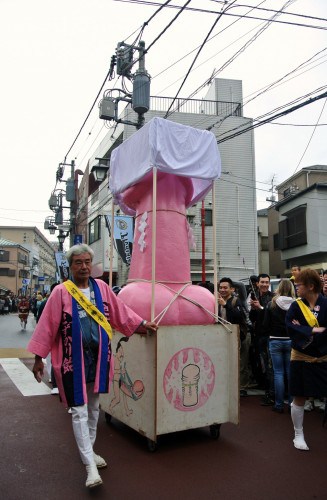 It may seem somewhere to go for a laugh for a lot of visitors to the festival but it does have historic roots all the way back to the 17th century. It is said that a demon with sharp teeth lived inside the vagina of a young women and on her wedding night the demon would bite off their penis. She sought help from a blacksmith who made her a steel phallus that broke the demon's teeth. The steel phallus was then enshrined here and is paraded around for us all to see.
Kanayama Shrine was also a popular shrine for prostitutes who would come to pray for protection from sexually transmitted infections (STI's). Nowadays the festival is used as a way to raise awareness for STI's and HIV/Aids as well as celebrate fertility with many of the proceeds going to these causes.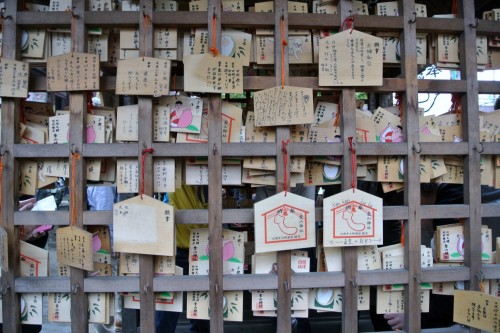 What Makes This Festival So Unique?
The uniqueness of this festival has meant a sharp increase in popularity over recent years with as many foreigners as Japanese coming out to celebrate these giant phallic objects. The first place to head is the Kanayama Shrine where you can admire a giant pink phallus-shaped mikoshi (portable Shinto shrine) known as "Elizabeth," which was donated by a local drag queen. You can also get up close and personal with a number of other phallic shaped objects in a range of different shapes and sizes.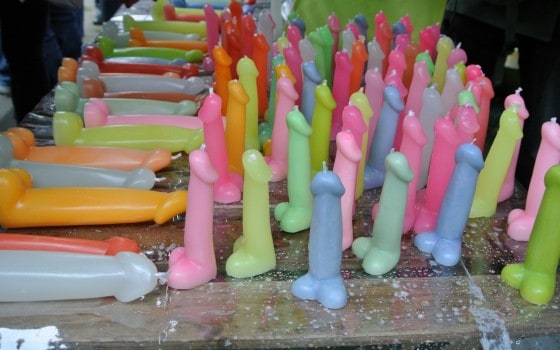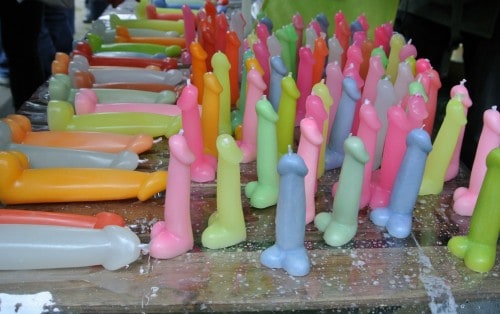 At around 12 pm the giant penis mikoshi are paraded around the streets of Kawasaki and it is quite a sight to see. The worshipers carrying the mikoshi heave it up and down and the streets are lined with people trying to get a good view. The atmosphere is one of excitement and happiness and you just cannot help but get involved in the joy of a being a part of the festivities.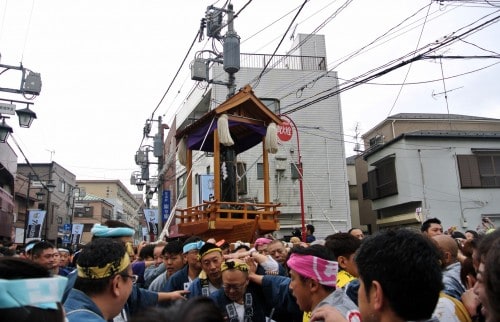 Once you are getting a bit hungry, it is time to enjoy some phallic shaped food from sausages on a bone to very detailed penis and vagina shaped lollipops. There is such a demand for these lollipops that people often arrive early to line up for them and wait for a very long time to get one. I would head to one of the many stalls around the Kawasaki area that sell the same lollipops as most did not have a line at all.
Another Things to Enjoy at Kanamara Matsuri
The Kanamara Matsuri also sells a range of phallic related souvenirs to take home to your family and friends including fake glasses with a penis for a nose and key rings with demonesque couples procreating in a range of positions. If it is phallic related, it is probably sold somewhere at the festival.
As it can get super busy, I would recommend arriving by 10 am to make sure you get a chance to enjoy the shrine as at one point there was a line around the entire block to get in. Also get out and explore the nearby area as there are other interesting sights to see like the Daishi Temple and the adjacent streets selling Japanese traditional candy.
Kanamara Matsuri is a festival that you need to see to believe and it has such a happy and exciting vibe that you cannot help but walk away with a smile on your face.
[cft format=0]