Improving your Japanese level or delving into different areas of Japanese culture from your own country can be easier than it sounds. Little by little, the Netflix platform has been adding Japanese-related programs: series, anime, documentaries, and reality shows. Thus, we can already enjoy a varied and ongoing catalog of Japanese productions on Netflix. If you don't know where to start, get inspired by this list!
Japanese Programs on Netflix: Anime
I want to start this list with the most well-known Japanese audiovisual product in the West: Anime (アニメ – Japanese cartoons). Netflix includes many anime shows featured under its own exclusive category in the TV Series section. Here are my top 3 anime to watch on Netflix.

Your Name (Kimi no Na Wa, 君の名は)
This film was released in 2016 and since then has had worldwide popularity both by the public and critics. Your Name (君の名は, also known as Kimi no Na Wa in Japanese) tells the story of Taki, a boy from Tokyo, and Mitsuha, a country girl who lives in Hida who, inexplicably, can switch bodies. This was the start of a unique friendship and they helped each other overcome obstacles in life. But one day Taki loses connection with Mitsuha and decides to learn why.
I highly recommend this film for its beauty, its unusual love story, and its unexpected dramatic twist. Please note that Kimi no Na Wa is only available in the UK.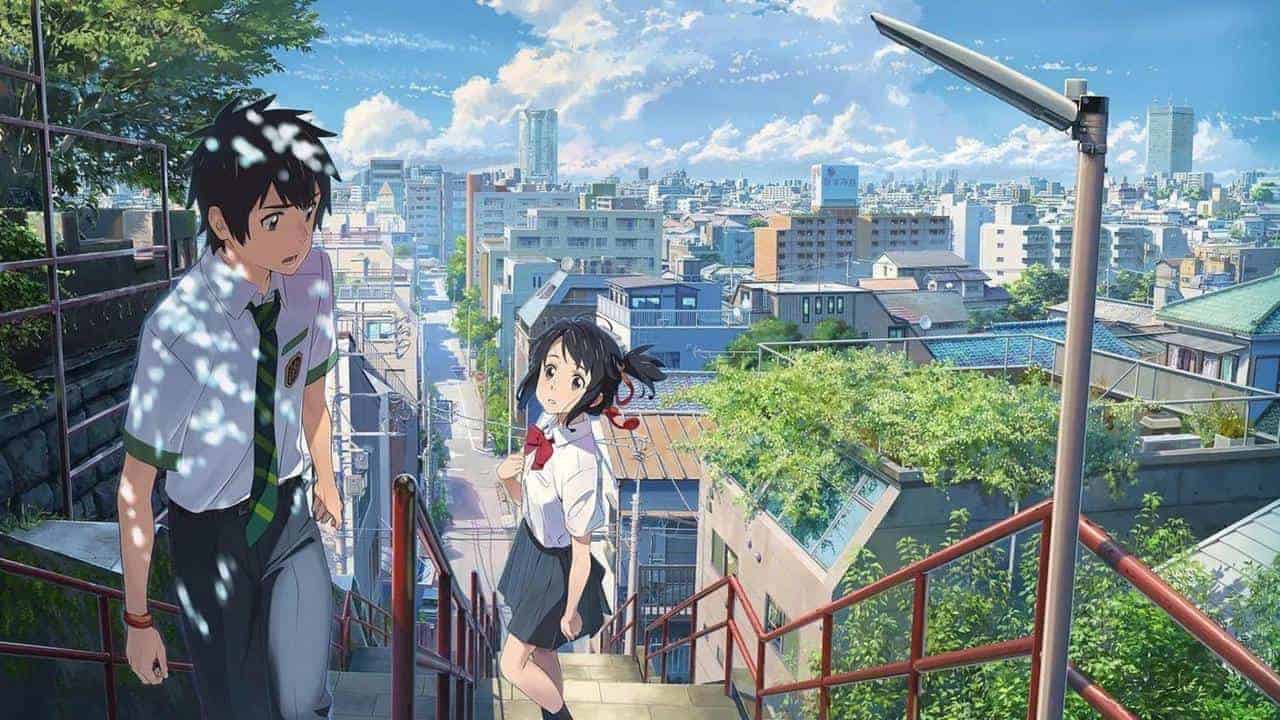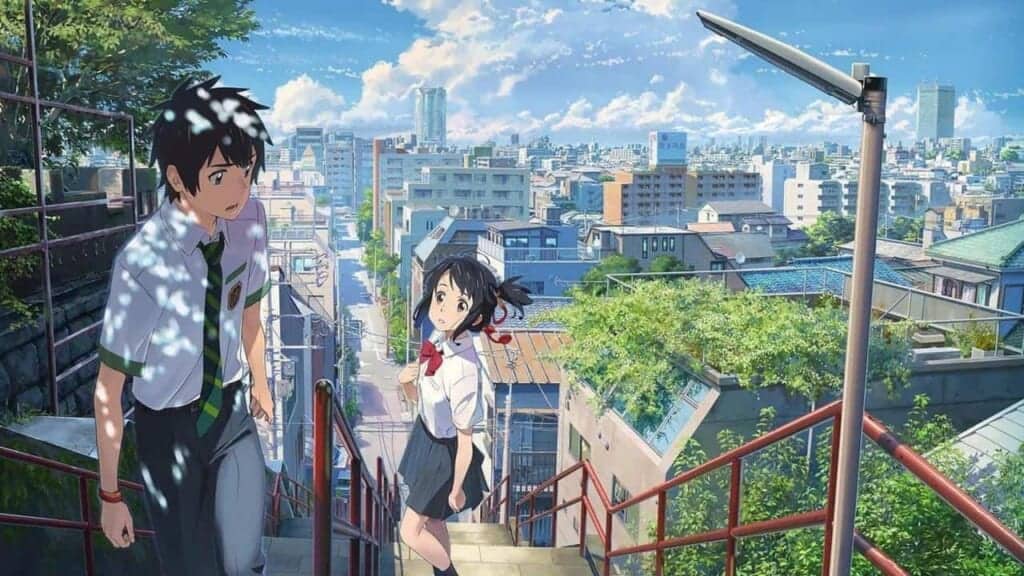 Aggretsuko (アグレッシブ烈子)
Sanrio, the company that created Hello Kitty, is responsible for this next series. However, don't expect another kawaii appearance for Aggretsuko. This Netflix series is a satire and criticism of Japanese society. Whether you want to learn Japanese or understand Japanese culture, this Netflix original series is a must-see in your repertoire.
In this series, you will meet Retsuko, an ordinary accountant for a Japanese company. In each episode, you will see her day-to-day life, her desires, and her frustrations. Through this cute appearance, she depicts a big side of Japanese society, and you will understand some of the differences between Japanese society and yours. She is also surrounded by her colleagues and bosses, who individually show an interesting point of Japanese daily issues.
Studio Ghibli Films (スタジオジブリ)
In 2020, Studio Ghibli lovers received a gift. In January 2020, Netflix added 21 of the films created by Studio Ghibli to its catalog in Europe, North America, Canada, and Australia. Moreover, you can watch them either in Japanese with English subtitles or dubbed in English.
Some of the films included are Laputa: Castle in the Sky (1986), My Neighbor Totoro (1988), Porco Rosso (1992), Nausicaä of the Valley of the Wind (1984), Princess Mononoke (1997), and Spirited Away (2001).
Japanese Programs on Netflix: TV Series
Here are my top three picks for TV series on Netflix:
Midnight Diner: Tokyo Stories (深夜食堂, Shinya shokudō)
Midnight Diner: Tokyo Stories is a magnificent feast for your eyes. This series will take you to Meshiya, an izakaya located in the heart of Shinjuku. In each episode, the owner cooks a Japanese dish for a random client, who turns to be the episode's main character. Consequently, there isn't a linear story, so that you can enjoy each episode as a new story. Without any doubt, this series will help you to relax thanks to its slow rhythm, and also, you will visually enjoy Japanese cuisine.
Gourmet Samurai (野武士のグルメ)
As I love food, I have another foody recommendation for you. In this case, you will meet Kasumi, a retired salaryman (サラリーマン – an employee of a Japanese company) who decides to enjoy his life as he has never been able to do before. Gourmet Samurai explains how he adapts to his retiree's life by trying different types of Japanese food. He visits a ramen restaurant, a ryokan (traditional Japanese accommodation), and even a movie shooting!
The Naked Director (全裸監督)
I'm sure that this recent Netflix series will surprise you. The Naked Director deals with an unknown topic about Japan: the boom of the Japanese porn industry of the 80s. The main character is Toru Muranishi, who is also known as the emperor of porn in Japan. And, as you may have already guessed, is the man who started this porn revolution. It is based on real events, and as the story goes by, you will get more shocked, thinking it happened in real life.
This is one of the latest Japanese programs on Netflix I have seen, and I can promise that you will be hooked until the end. So far, it has only one season. Here's hoping for a second season.
Japanese Programs on Netflix: Documentaries and Reality Shows
Here are my top four recommendations for Japanese documentaries and Reality Shows:
Japanese Style Originator: Fuwa Sohonke (風和総本家)
The variety of Japanese products on Netflix leads us to the Japanese Style Originator. It is an original Japanese program produced by TV Osaka and broadcasted on TV Tokyo. The version that we can see on Netflix are pieces of the best moments of the original program's first season.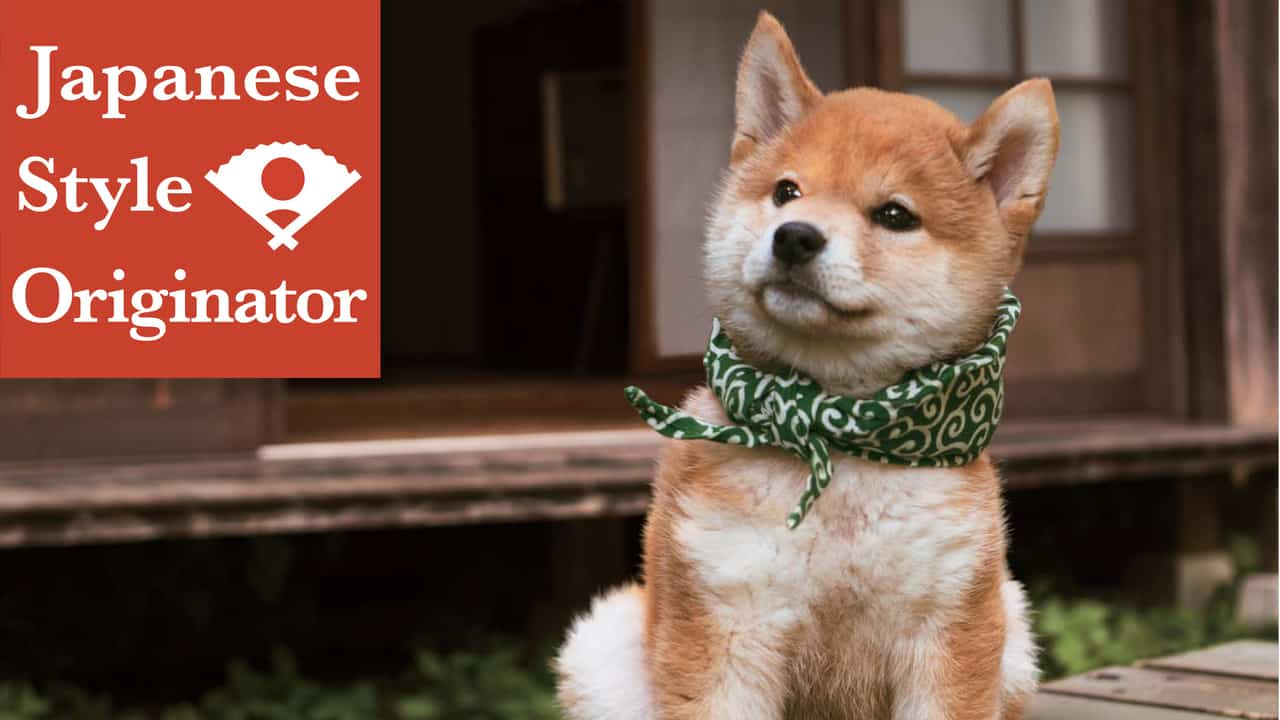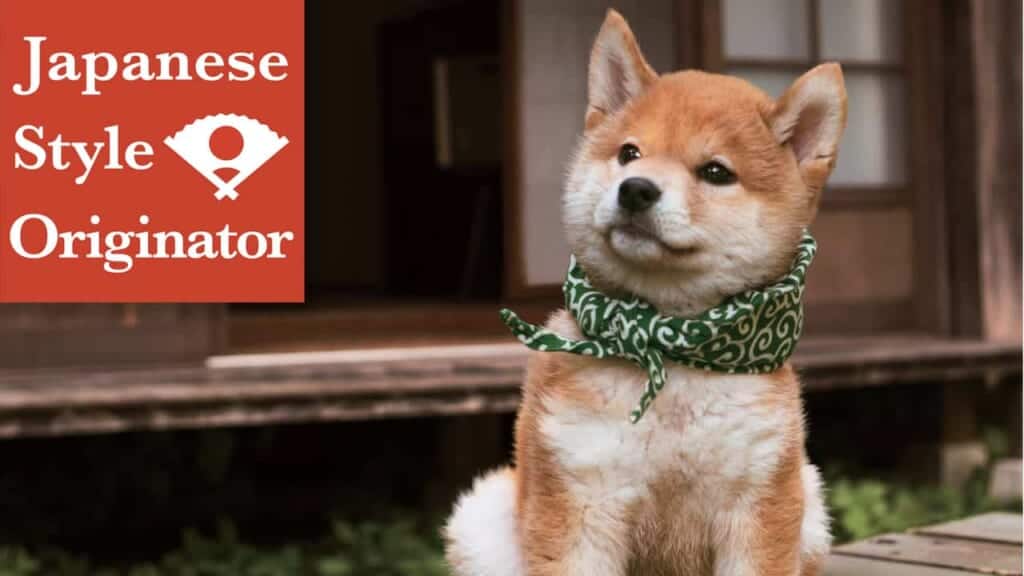 In each episode, you will get a deep dive into aspects of Japanese society and culture explained by a panel of Japanese entertainers. You will find topics on food, Japanese Buddhist temples, Japanese gardens, summer in Japan, and many more. Also, the show's tone is quite dynamic, with a distinctly Japanese touch of humor.
Street Food Asia
My last documentary recommendation is the documentary series Street Food Asia. Even though it deals with many Asian countries, there is one episode that talks about Japan, focusing on Osaka street food.
Delight yourself with outstanding images of delicious street food and funny stories from the restaurant owners.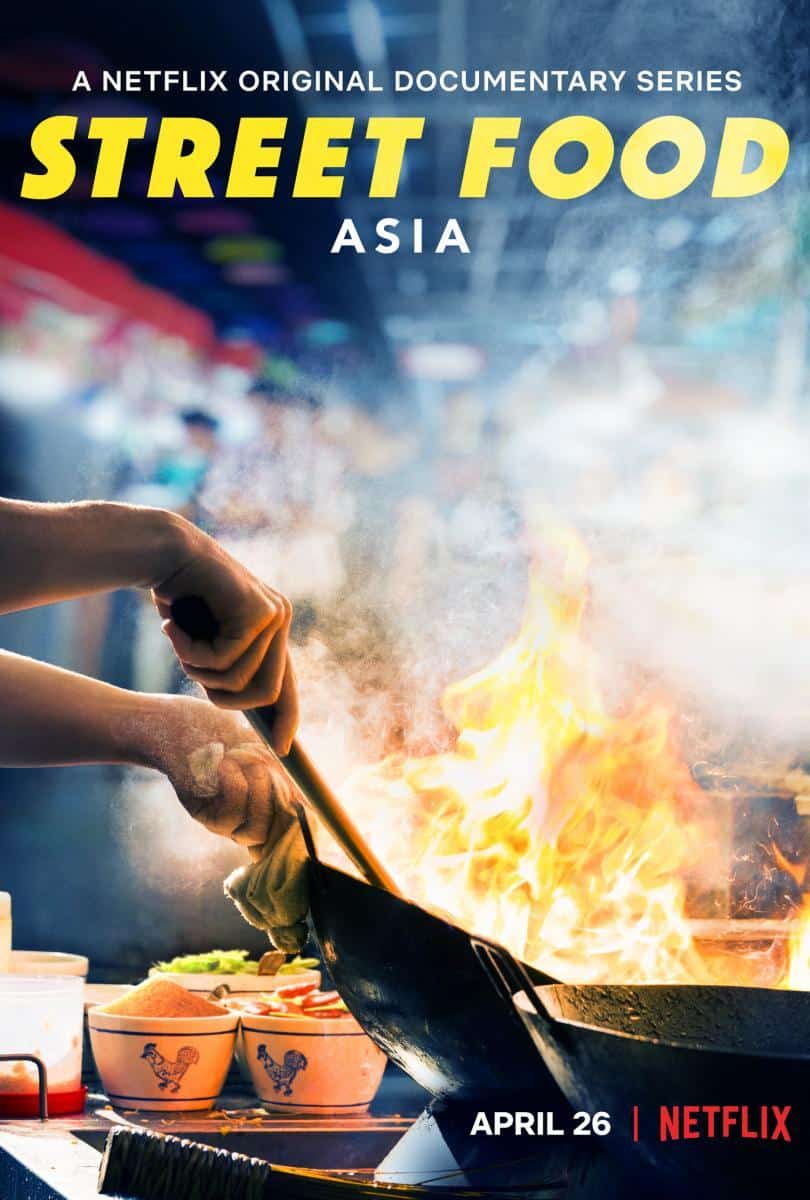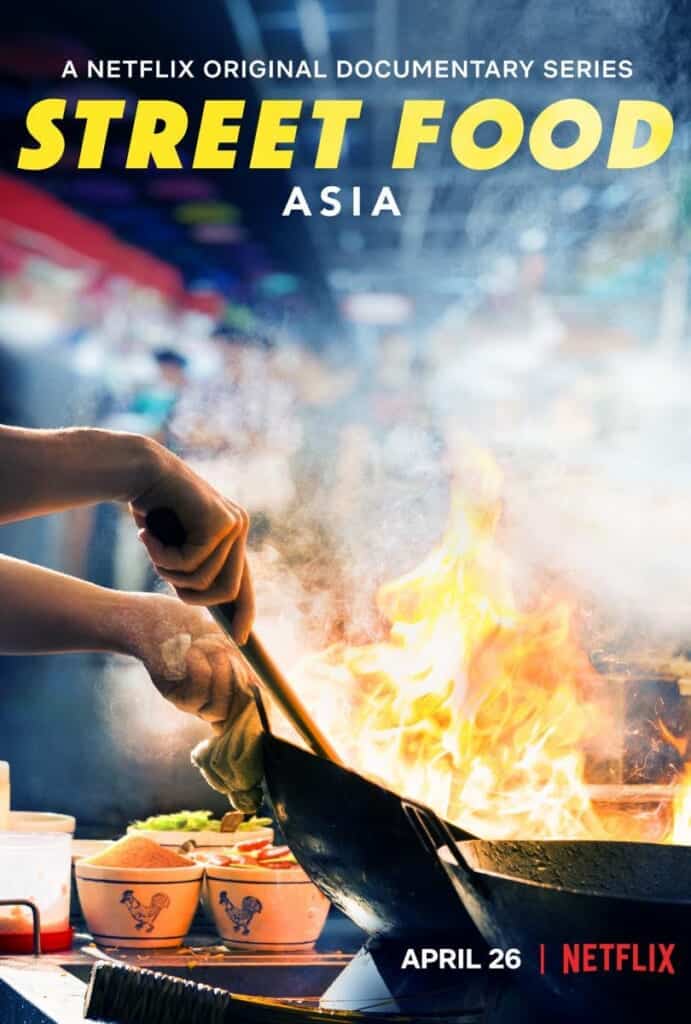 Queer Eye: We're in Japan!
Queer Eye is an American reality show where five men try to help different people accept themselves and be who they really want to be. One of the seasons takes place in Japan. In these episodes, they help four people to transform their lives.
Tidying Up with Marie Kondo
Japanese houses often don't have a lot of space, so learning how to reduce belongings and knowing how to use the existing space is essential. Therefore, it is not surprising that one of the most famous people in the world about domestic order is the Japanese Marie Kondo. See how Marie applies her method and helps different American families get rid of belongings that are not essential to our lives.
This is our list of Japanese programs on Netflix. Don't hesitate to recommend other programs in the comments or explain what you think about the ones mentioned in our list!