Sponsored by Nakatsugawa city.
One of the most important tips when visiting Japan is finding the perfect accommodation for your price range, itinerary and desire to experience traditional Japan? Gifu Prefecture, especially around the Nakatsugawa area, is famous as a gateway along the popular Nakasendo trail. Take a look what kind of accommodations Nakatsugawa has to offer!
Ryokan Iwasu-sou 岩寿荘
Iwasu-sou in the deep forest of Gifu is highlight of the area. Located at the end of a winding mountain road with wooded landscapes and even waterfalls, the hotel offers great services on a budget.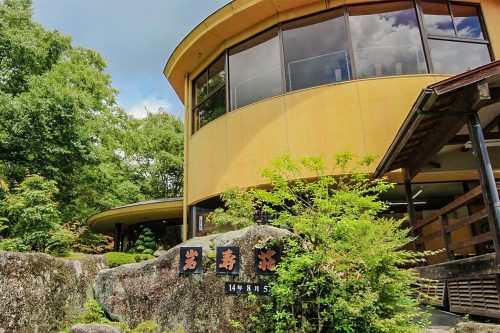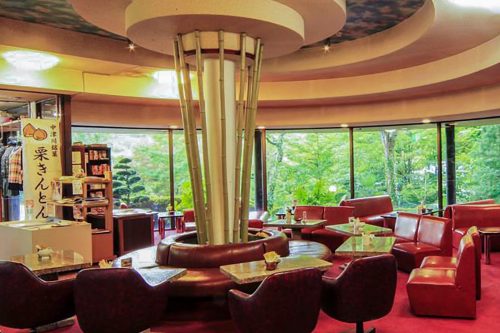 Start your stay with a small refreshment in a lounge at the entrance, admiring picturesque views of vegetation which envelop the hotel entirely.
In single, double or triple rooms, you will enjoy the night with the woody scents of tatami, underneath the comfort of a shikibuton and kakebuton, which are a Japanese mattress and duvet. Decorations are well organized and influenced by Japanese minimalism, expressing great elegance with stripping them of their subtly.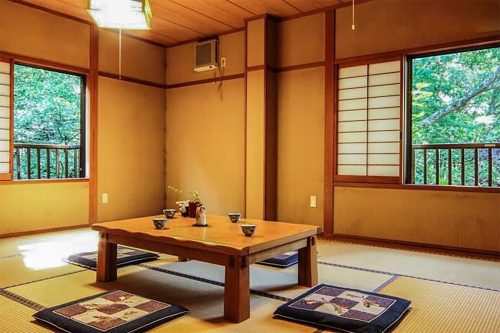 During meal time you will move to another traditional room and enjoy a full course dinner.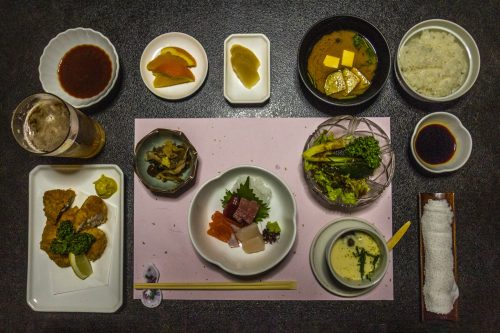 sashimi, broccoli salad, miso soup, vinegar rice, some tsukemono, which is picked vegetables, as well as karaage (Japanese fried chicken). The dinner is complete and rich while maintaining balance. Enjoying beer and a stroll around the hotel in yukata will continue your satisfaction.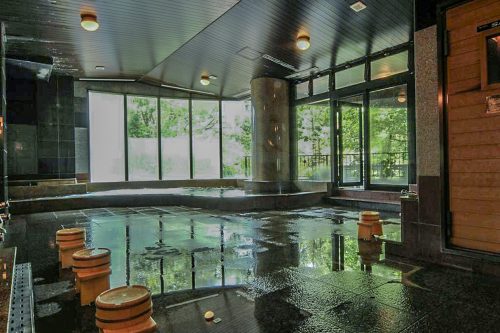 One of the big benefits of this ryoakn would be its private onsen, natural thermal spring, having a lot of baths including indoors and open-air baths as well as a sauna.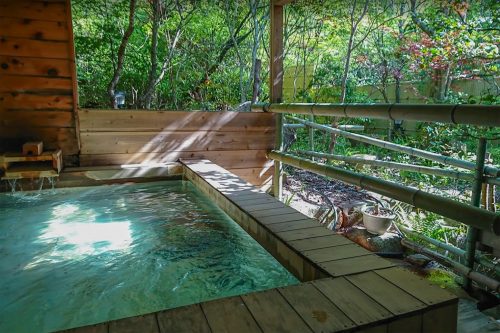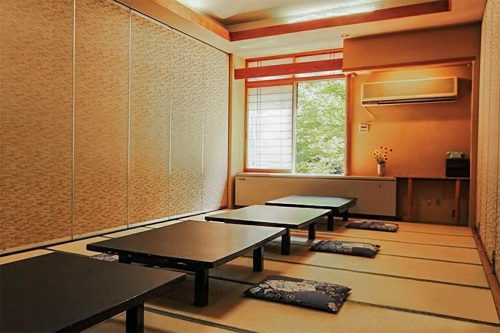 On the next day, breakfast is served for you in a shared room with other groups.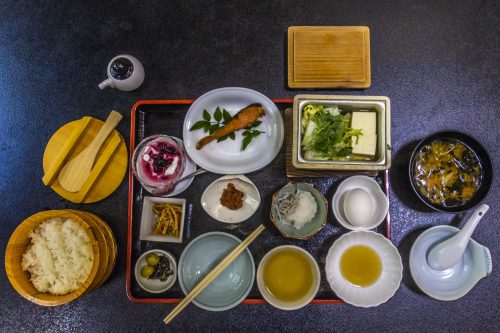 Fill up with energy for the whole day with a rich and balanced Japanese breakfast. This includes dishes enjoyed in the early morning by millions of Japanese, such as classic salmon steak, white rice, tofu, miso soup, tea, egg and a faisselle with blueberries.
Plaza Hotel Sakae in Nakatsugawa プラザホテル栄
For a smaller budget and those who are more comfortable with Western-style, Plaza Hotel Sakae just a stone's away from Nakatsugawa Station is also a good option. Located in the middle of a lively district, there are dozens of varied restaurants offering you several gastronomies for all budgets from snack bars to gastronomic and authentic restaurants.
This is a great opportunity to alternate between Western comfort and a discovery of Japanese futons, which can sometimes seem confusing to foreign travelers.
You will enjoy a Western-style breakfast, included in the room price. Here, the classic but effective menu will start the day with a salad and warm bread served with a smile.