When it comes to popular entertainment, Japan is famous mainly thanks to anime and manga. However, there is a whole world of television to discover: that of Japanese dramas. If you're looking for something to watch and looking for real-life actors, this is the article for you!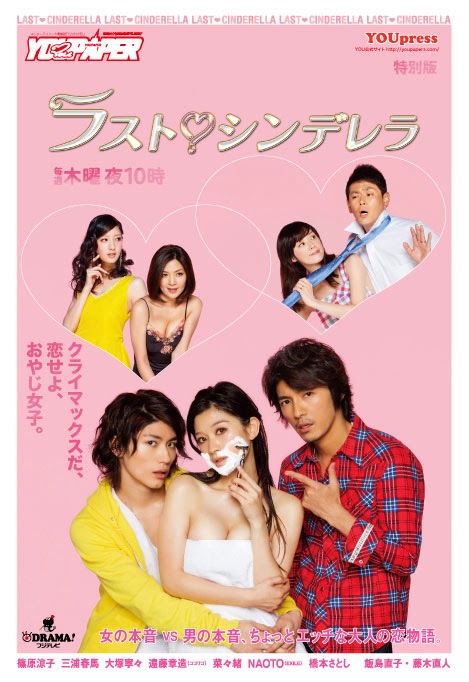 Introduction to Japanese TV Dramas
What are Japanese dramas (pronounced dorama) exactly? What kind of dramas are out there and what do these Japanese TV series talk about? Read on to find the answers to all these questions!

What are doramas?
Japanese dramas, also known as dorama (ドラマ), or terebi dorama (テレビドラマ from the English "television drama"), are Japanese TV series regularly broadcasted on the country's major television networks. These dramas are very successful in Japan thanks to the popularity of the manga or original works they are often based on and to the casting of well-known J-pop singers and idols of the moment who frequently play the main roles.
In Western culture, the term "drama" originally refers to a dramatic narrative plot, usually of mythological origin, and intended for theatrical representation (e.g. Greek tragedy). In the Japanese case, however, the term drama refers specifically to a call to action: in most cases, the protagonists of these TV series must solve issues of financial nature, family trouble, or personal problems (especially love-related).
The acting is certainly something you have to get used to: as it often happens in anime and manga, in dorama, you'll come across some quirky characters and scenes whose humor is typically Japanese.
The Different Types of Dorama Formats
The most classic format is called renzoku, which refers to a series consisting of about 10-12 episodes lasting 45 or 60 minutes each. Renzoku dramas are broadcasted in the evening at a fixed time (between 9 and 11 pm), once a week, and for a total duration of about three months. Sometimes these series also come with a special episode that airs after the finale. The plot often revolves around young people's family, school, and work life, represented, in most cases, in a dramatic context.
Another format, broadcasted by the national TV station NHK, is the asadora (asa, 朝 stands for "morning" and dora, a contraction of dorama). The episodes, which can total up to 150, are 15 minutes long and air every morning from Monday to Saturday for six months (generally from March until September). Because they are shorter and keep people company during breakfast, they deal with simpler and lighter topics than regular renzoku dorama.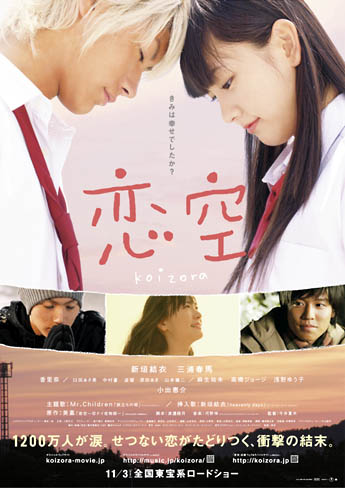 Yet another format, also by NHK, is the one called taiga (大河, literally "big river"). This type of dorama are made up of 50 episodes of 45 minutes each and broadcasted once a week for an entire year. The vast majority of taiga dramas are centered on the life of a historical figure or on one of the main periods of Japanese history.

The newest and least common of the dorama formats is the tanpatsu: a one-shot story that airs only once or for a few consecutive nights. It can also be a movie in the truest sense of the word or a special episode about the theme and characters of a popular renzoku dorama of the past. Sometimes you just have to watch it if you want to know how a series ends!
What Genres of Drama are There?
The genres covered by doramas are as follows:
Family dramas (home dorama): The story revolves around the members of a household (some more than others), often exploring dynamics and problems of a specific part of society (e.g. a certain social class, work environment, and so on).
Hip/fashionable dramas (trendy dorama): These TV series are about daily life in the big cities of contemporary Japan; the protagonists of the story often wear expensive clothes and fashionable accessories.
School dramas: Japanese doramas set at school are definitely the most popular worldwide. The sub-themes can be of various nature, such as romantic, horror or investigative.
Detective dramas: A genre that has only grown in popularity recently, focusing mostly on the theme of revenge. These TV series are fast-paced and keep the audience at the edge of their seats.
Tragic dramas: These dramas almost always revolve around the theme of sickness and disease, which leave no escape but bring with them valuable teachings and life lessons.
Career dramas: The story usually features women as protagonists and focuses on the seemingly irreconcilable crossroads between career and marriage. It frequently deals with the love between an adult woman and a younger man.
Historical dramas: Although this particular genre is not very well known in the West, it's actually the most popular among the Japanese audience. It focuses on Japan's main historical periods (often the Edo period, during the Tokugawa shogunate) and in particular on the lives of illustrious figures in Japanese history.
Mixed in between all these genres we have a long list of doramas based on the manga and/or anime, not to mention those taken from successful novels or books.
The First-Ever Japanese Drama
The oldest dorama is Yūgemae 夕餉前 ("Before Dinner"), a 12-minute experimental short broadcast by NHK in 1940. Written by Ima Harube and directed by Sakamoto Tomokazu and Kawaguchi Ryūji, this early home dorama is about two children waiting for their mother for dinner.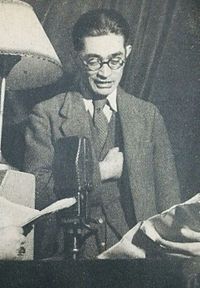 In the 70s, television series with masked superheroes as protagonists took off, including Megaloman. However, it's in the 90s that Japanese TV dramas faced a real boom, especially the so-called trendy doramas, which focus on romance and fashion.
What Are the Most Popular Japanese Dramas?
Are you curious about doramas but don't know where to start? You're in luck! Here's a list of the most popular doramas in Japan and abroad:
Hana Yori Dango ("Boys Over Flowers")
Zettai Kareshi ("Absolute Boyfriend")
GTO (Great Teacher Onizuka)
Gokusen
Koizora ("Sky of Love")
Kimi wa Petto ("Tramps Like Us")
Ichi rittoru no namida ("One Liter of Tears")
Code Blue
Bambino!
Million Yen Women
Beautiful Life
My Boss My Hero
Itazura na Kiss – Love in Tokyo
Ikemen Paradise
Liar Game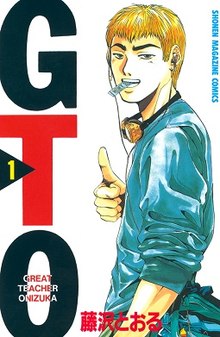 A special mention goes to my favorite and, in my humble opinion, criminally underrated dorama: Last Cinderella (ラスト シンデレラ, Rasuto Shinderera). It's an 11-episode romantic comedy in which a 39-year-old single woman falls in love with a boy 15 years her junior. The latter is played by Haruma Miura, a young actor and J-pop singer who sadly left us on July 18, 2020.
What's the Difference Between Japanese and Korean Dramas?
Korean dramas are extremely popular worldwide, and this is partly due to the so-called "Korean wave", the great diffusion of Korean culture abroad in recent years. But are Korean dramas all that different from their Japanese counterpart? Yes and no.
Their format is very similar to that of Japanese doramas, but with a few dissimilarities: Korean dramas are generally longer and tend to deal mainly with dramatic and romantic themes (rarely in comedic or school settings).
The acting is also somewhat different: Personally, I find the acting in Korean dramas enjoyable, not to mention their fantastic soundtracks. K-dramas are, in fact, much more popular than J-dramas: even the Korean version of Hana Yori Dango, known as Boys Over Flowers, has had more success than the original.
Japanese doramas have always been a window that looks into the culture of the Rising Sun: very often, these television series show various aspects of everyday life in Japan and, of course, are a great way to learn the language! I hope you'll have fun watching them. And if the doramas mentioned here are not enough for you, you can check out our article about the best Japanese programs to watch on Netflix.
Translation from Italian by Anna Toccoli