Sponsored by Tourism Oita
When arriving in Taketa city for the first time, the best advice I can give you is "Don't forget to look back." This advice can be applied in several ways, but the first and most obvious is if you arrive by train, don't forget to look back as you exit the station toward Taketa's main street. When you do, you'll find the first of Taketa's many surprises for first-time visitors: a lovely waterfall cascading down a sheer rock face behind the station. Bungo-Taketa station is one of the most picturesque I have seen in Japan.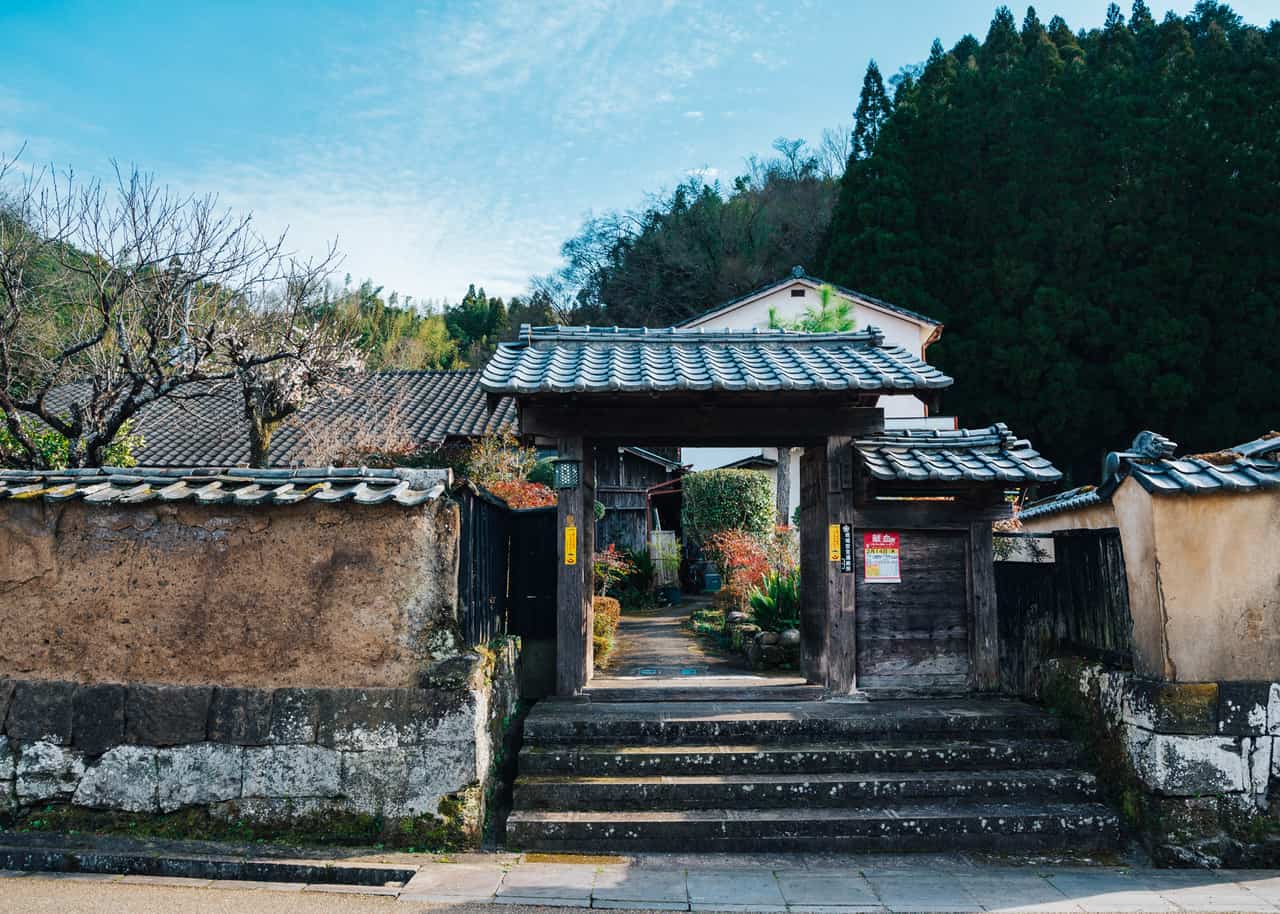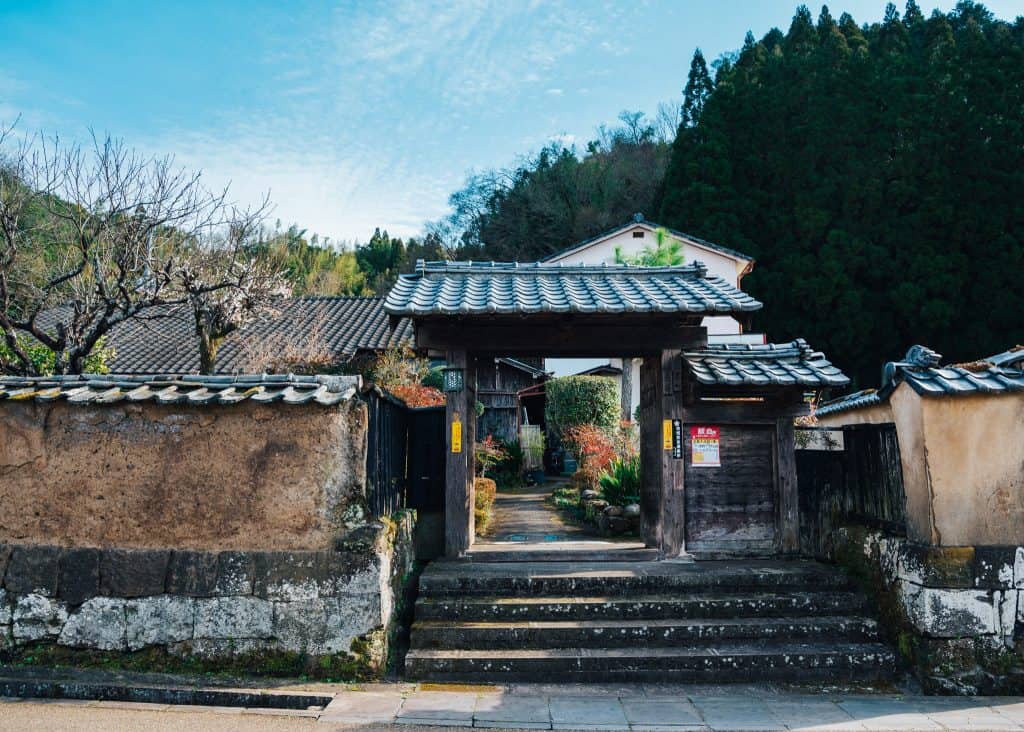 Looking Back at Taketa's Hidden Christians
If you start your exploration of this lovely castle town located in the once protective shadow of Oka Castle Ruins from the station (or the parking lot next to the station if you arrive by car), take the main street leading over the bridge and away from the station. About 100 meters further on the right side of the street you will find Misterio, Taketa's Hidden Christian Museum. You might be aware that although Christianity in Japan had a strong start in the 16th century, political influences from both inside and outside of Japan eventually caused Christianity to be outlawed under threat of torture and death. As a result, the 15,000 Christians who once lived in the Taketa area were either persecuted, forced to recant their faith, or as many chose to do, go into hiding. Because of the extreme secrecy required to continue practicing their faith, little history has been recorded about these people. But the researchers behind Misterio, the first museum of its kind in Japan, have sought to uncover those mysteries.
Christianity in Taketa flourished in a large part because the samurai clans who ruled Oka Castle were either Christians themselves or sympathetic to those of the Christian faith. Shiga Chikatsugu, who also took the Christian name Don Paulo, was a samurai Lord who once ruled Oka Castle and was a great evangelist of the faith. Even when the Shiga family were persecuted for their faith by the government under Toyotomi, the Nakagawa clan, who took over the castle, were generally sympathetic to the Christian cause and there is some evidence that members of the clan became Christians themselves.
While the museum contains a great deal of discovered evidence of hidden Christians in Taketa, the most stunning evidence is found at the Christian Cave Chapel, hidden in the forest beneath the Hirose Shrine. The land containing the cave was once owned by a high-ranking official of the Nakagawa clan, so the existence of such a place was extremely dangerous for both himself and the Nakagawa clan. The cave was used both to hide Christians who were being sought after and to hold Christian services. A small cross and candleholder are still visible on an altar carved into the stone in the back of the cave.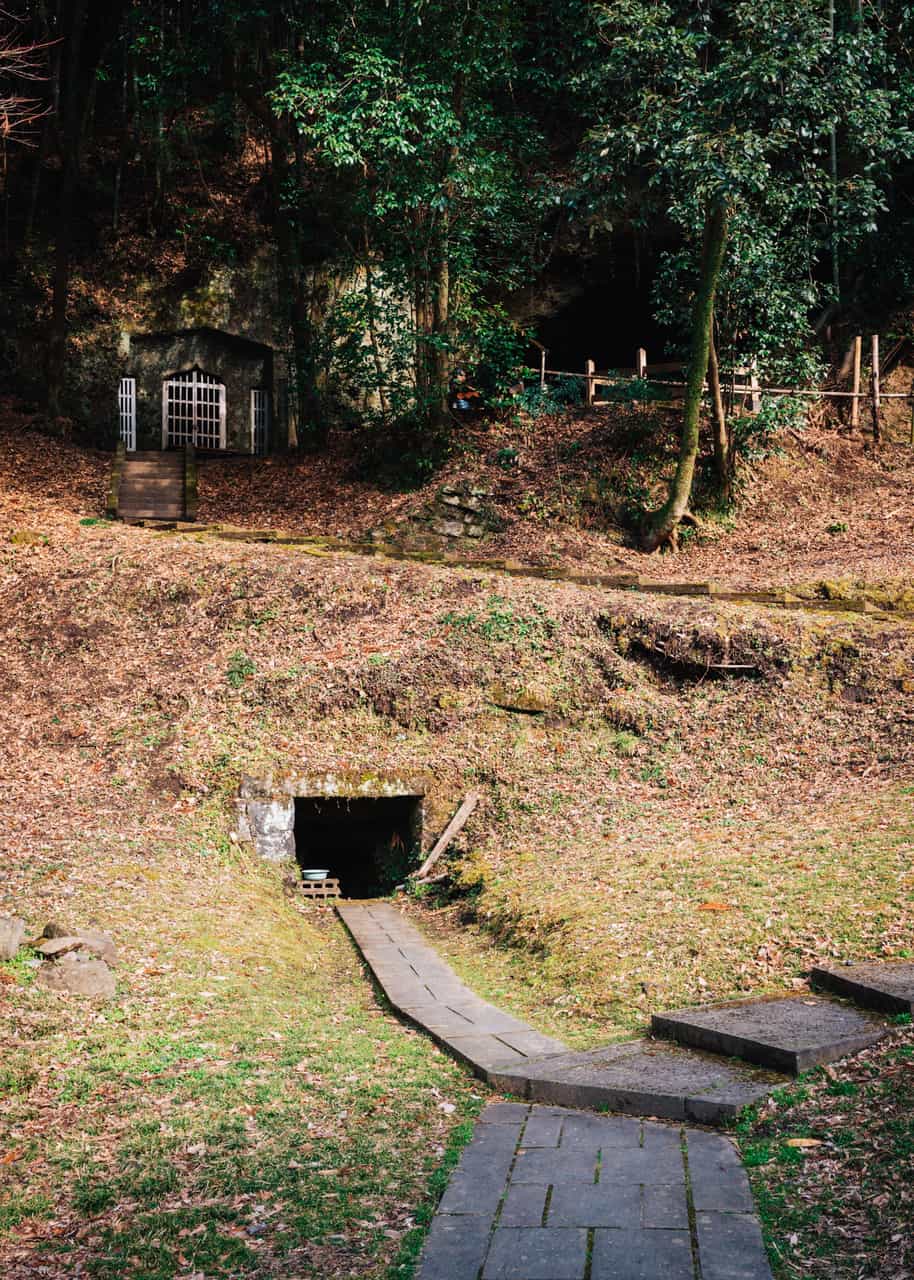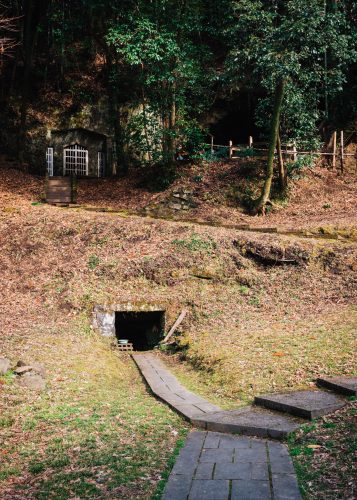 For those interested in learning more about the fascinating history of Taketa's hidden Christians, Misterio produces a map of some of the places of interest so you can take a self-guided tour. If you can plan ahead, it is possible to book a tour guide in advance by calling the museum at 0974-63-3383.
Looking Back on Japan's Edo Era
Taketa's city officials have a refreshingly progressive take on the future of their city. Instead of tearing down old buildings in favor of modernization, the city has aggressively pursued the path of restoring and reusing historic buildings. Strolling through the city, I found a former warehouse that was now a workshop and showroom for local artisans. An old building selling items made from recycled kimono. A samurai guest house that has been converted into a cafe and gallery space.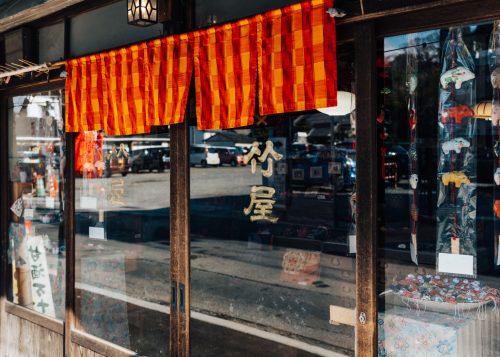 At the latter, a young woman emerged from the building and encouraged me to "look around the back". There I found a small garden flanked by bamboo. Always look back.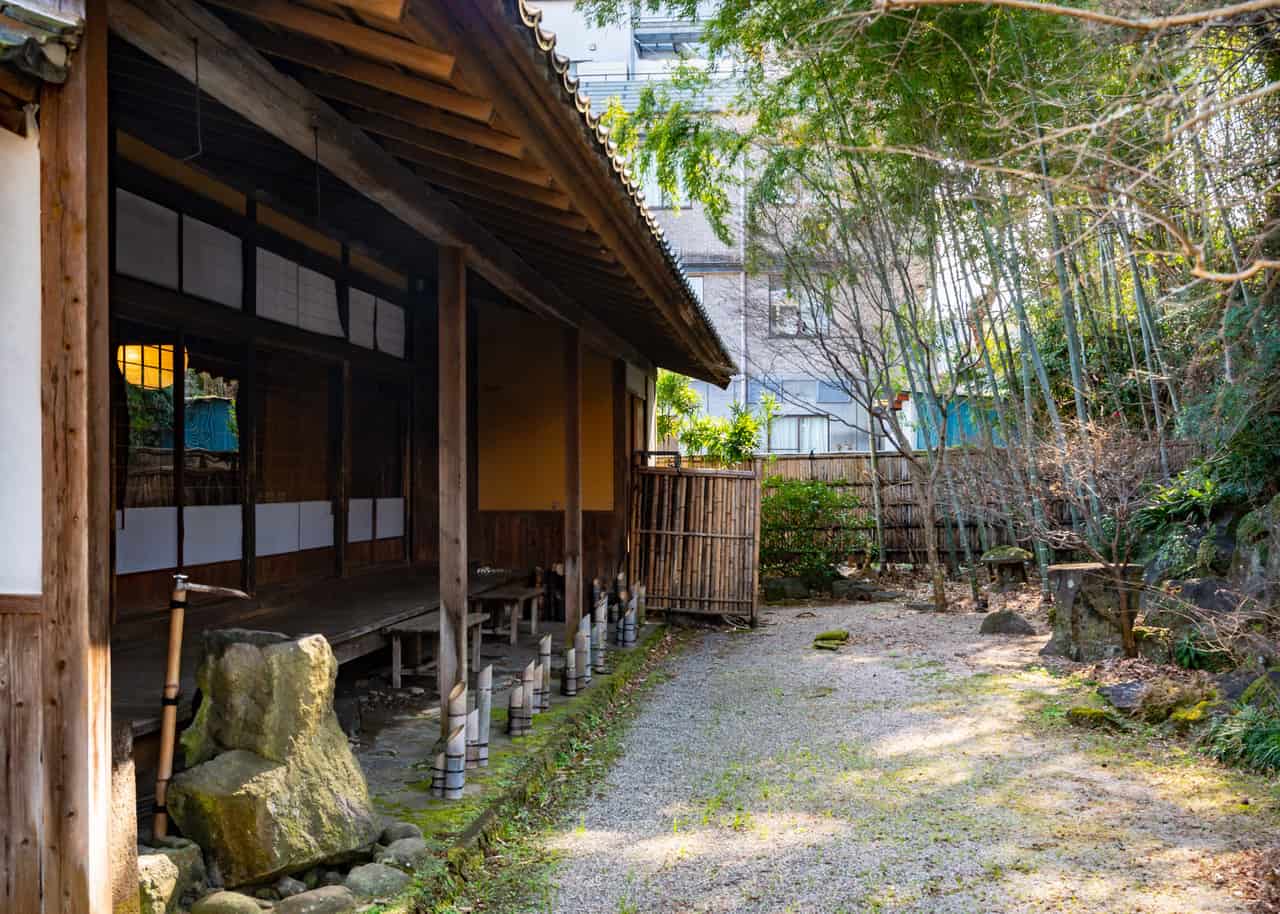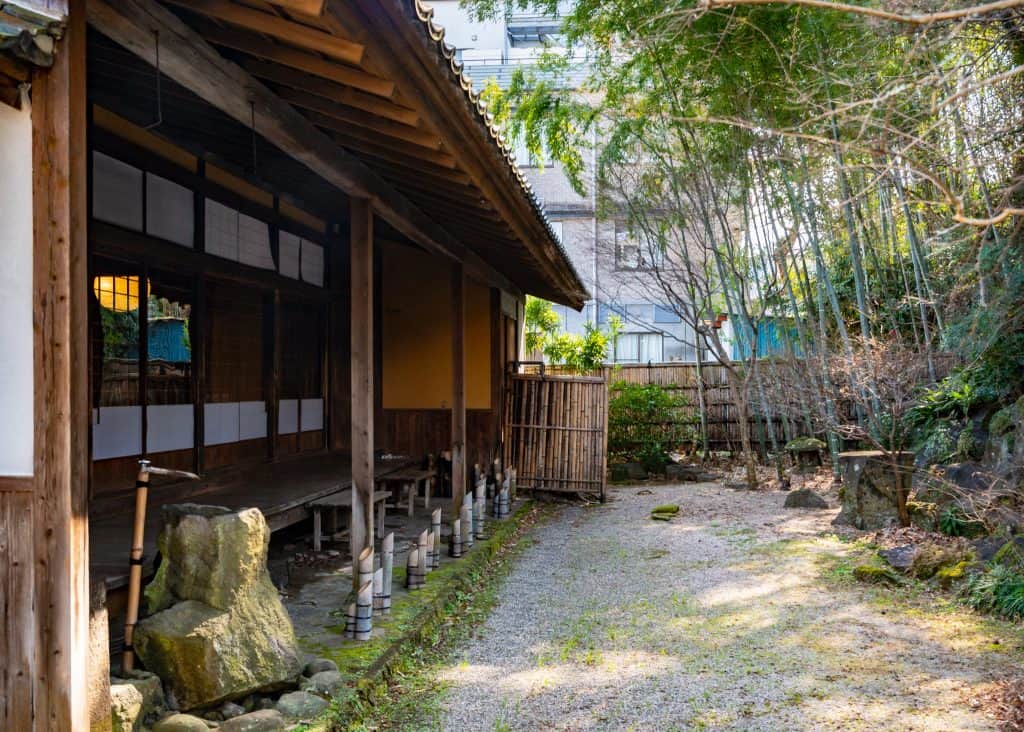 Along Bukeyashiki Street, the old samurai quarter, the remains of 13 former samurai residences remain, an odd combination of stone-walled homes with hybrid automobiles in their driveways. The corner building, Taketa Soseikan, houses a collection of armor and Japanese dolls.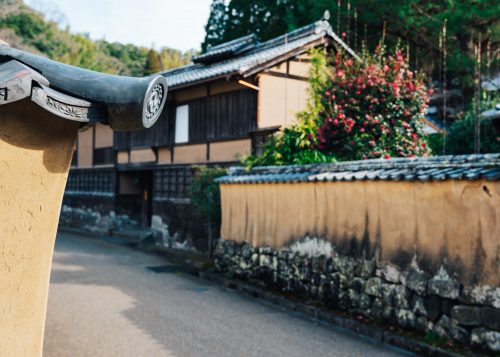 At the top of a long flight of stone steps, Kanonji Temple and Aizendo Shrine simultaneously offer a panoramic view of the city and a "power spot" to pray for a marriage partner.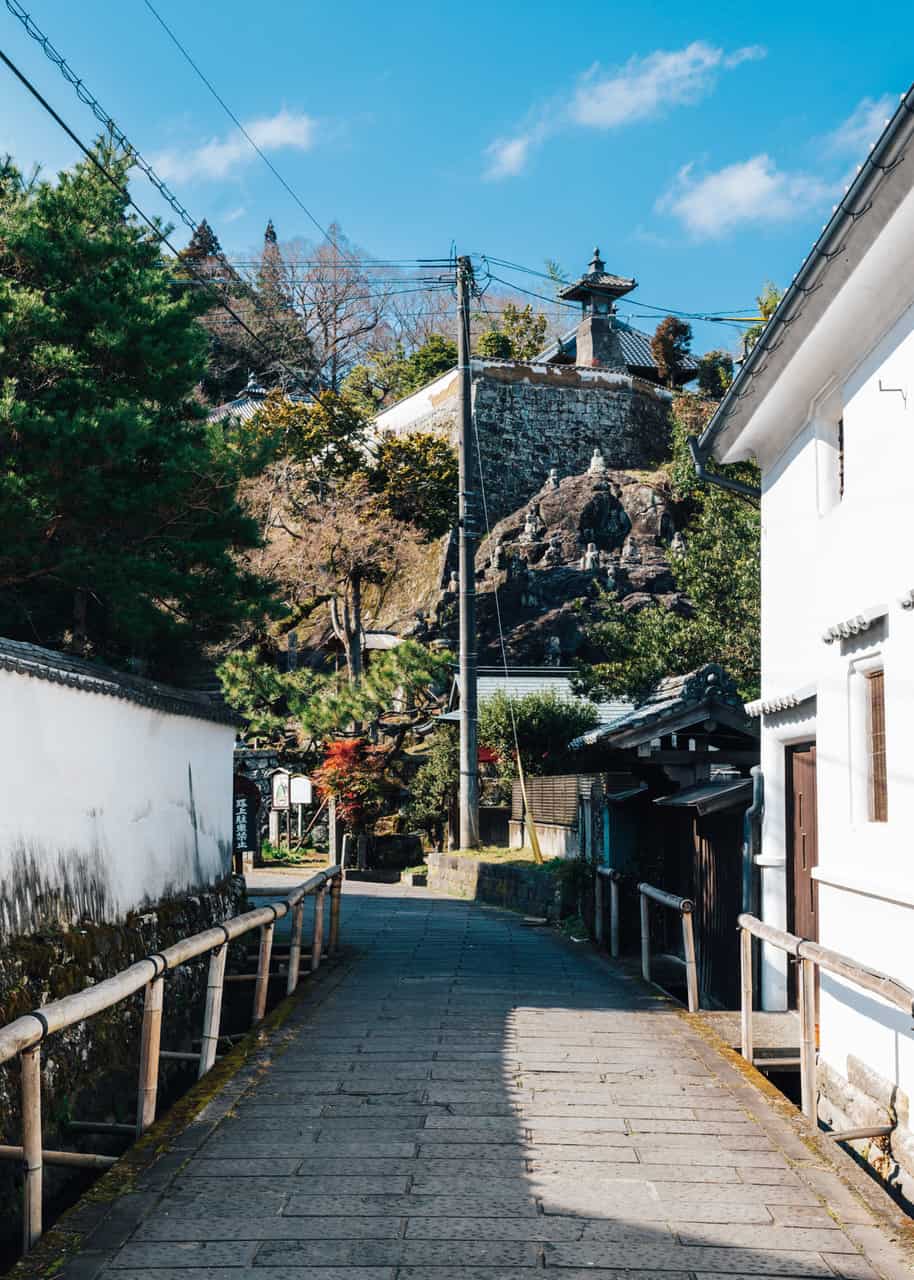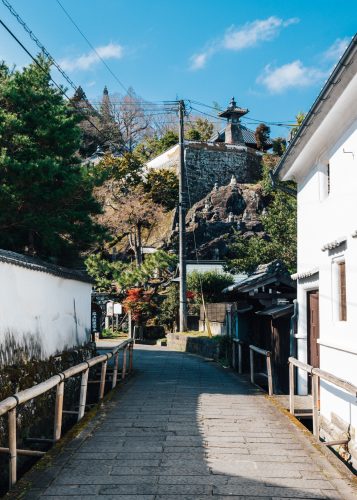 Looking Back on Taketa's Future
The future success of Taketa is being built on the hopes that future generations will appreciate the way Taketa values and embraces its historic past. Chikuraku, a festival of bamboo lights that occurs each November, attracts thousands of visitors to see the beauty of this spectacle, but a single annual event will not guarantee the survival of a small town like Taketa.
I sit outside of Mugikura, established as a soy sauce brewery well over a century ago, eating soy sauce flavored soft cream, which is much more delicious than it sounds. But Mugikura is not content to rest on its soy sauce roots and has now expanded into coffee and coffee beans. I still purchase some delicious soy sauce to pack into my suitcase to take back to Tokyo.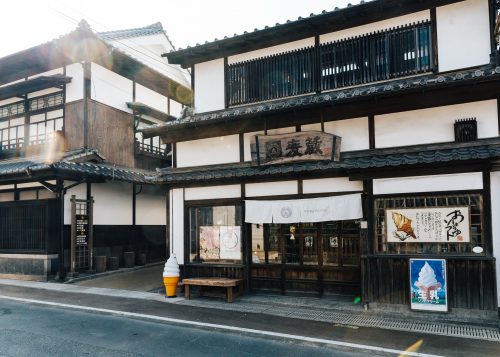 Taketa based businesses like Mugikura are not content to rest on their roots and hope to survive for another generation. They are reinventing themselves for the future while holding on and giving honor to their historic past. It seems the entire city embraces this philosophy, melding their history with their future.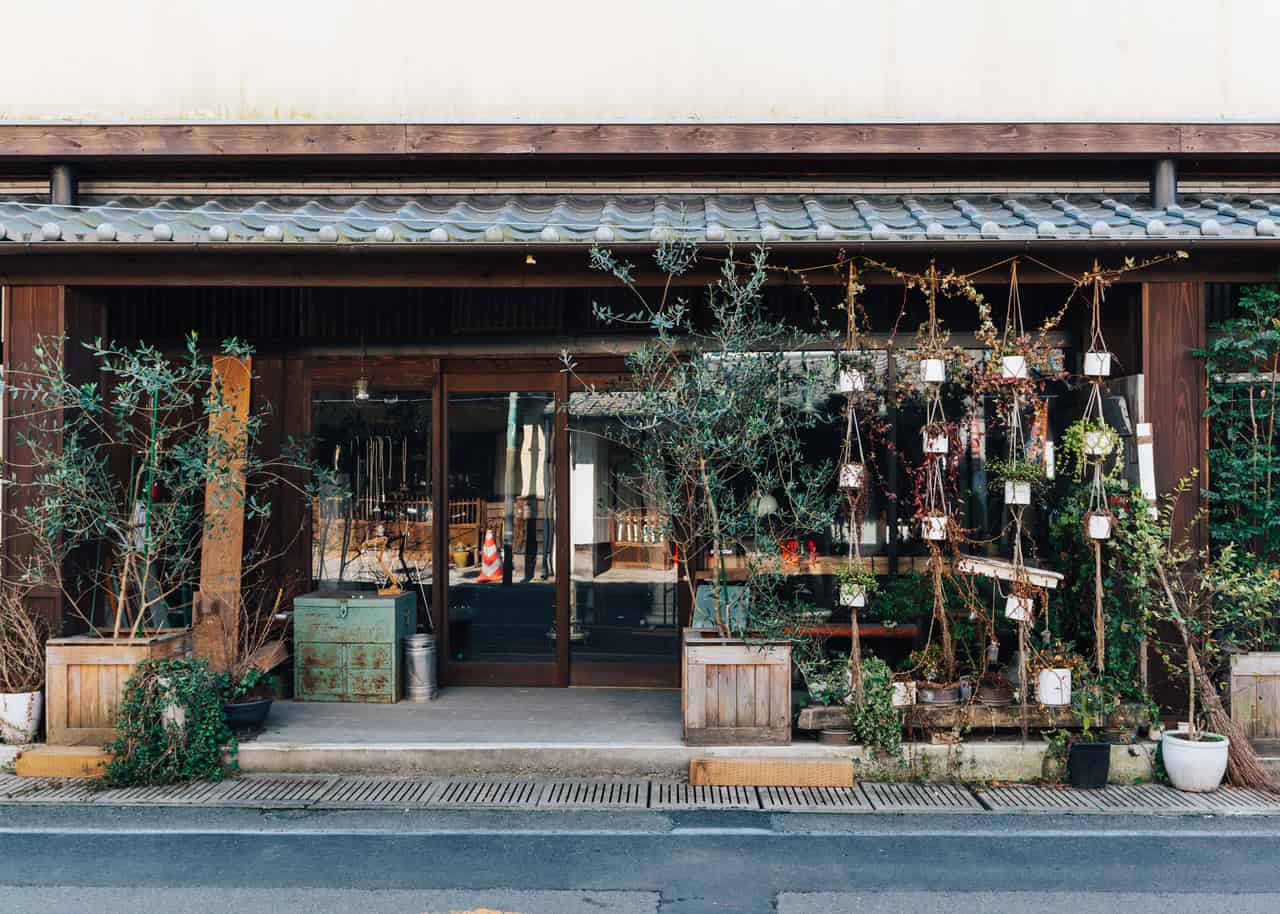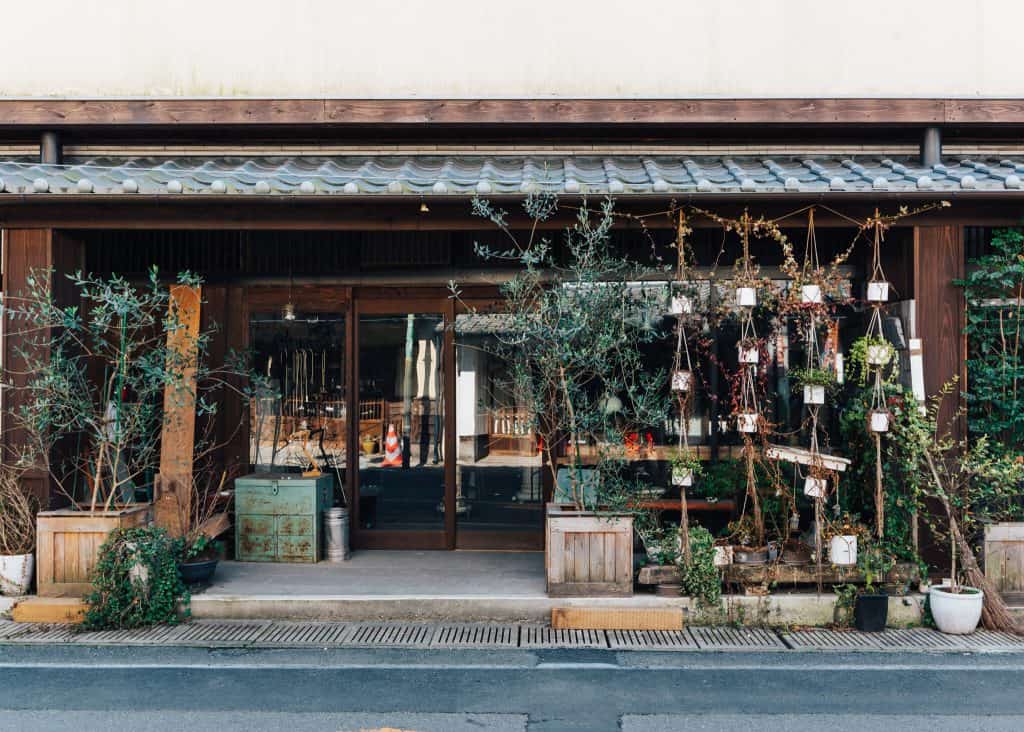 Today, I take another look back at Taketa, at the fond memories of a day spent there. As long as Taketa remains in the memories of those who visit there and we share our fondness of this lovely town with others, I have no doubt future generations will always be able to look back on Taketa.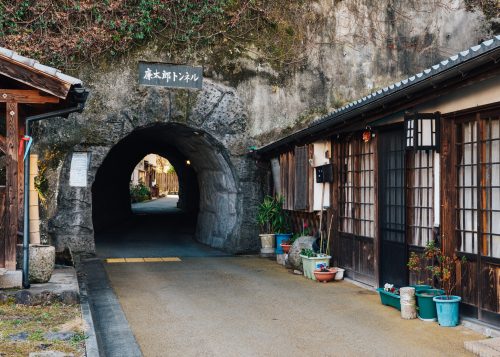 Getting to Taketa City
The most convenient way to access Taketa city is by rental car, from Oita Airport or one of the major train stations in Oita Prefecture. From the airport, it is a lovely hour and a half drive to Taketa city. The Hohi Line train from Oita city can get you to Bungo-Taketa station in roughly the same amount of time, but it is easier to access other sights in the area by car.
The best way to plan a day in Taketa is to combine it with exploring the amazing Oka Castle ruins, a short walk or drive from Taketa city. Oka Castle was an immense castle that was decommissioned at the demand of the Meiji government at the conclusion of the Edo period but retains awe-inspiring views of nature and its remaining stone foundation.