Sponsored by Okayama City
Located along the southeastern edge of the Chugoku region, Okayama City is most famous for its renowned traditional Japanese garden, Korakuen, and its imposing castle, nicknamed "Crow Castle."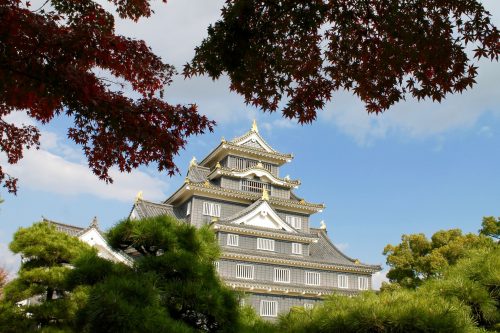 Okayama's placement just west of Kobe makes the city an ideal home base while exploring the tourist destinations of Western Honshu. These destinations include nearby Kurashiki, with its preserved historical quarter featuring artisan goods (from glassware to towels to folk pottery) and the Kojima district, considered the birthplace of Japanese denim. The contemporary art museums of Naoshima Island are also accessible by ferry, with installations by famed contemporary Japanese artists and architects including Yayoi Kusama and Tadao Ando. The Manabeshima "Island of Cats" and the scenic hiking trails and outdoor excursions of Iya Valley, located across the Seto Inland Sea in Shikoku, are also readily accessible from Okayama. The city's main station is conveniently a Shinkansen hub, turning Hiroshima into an easy day trip, just 40 minutes away by train.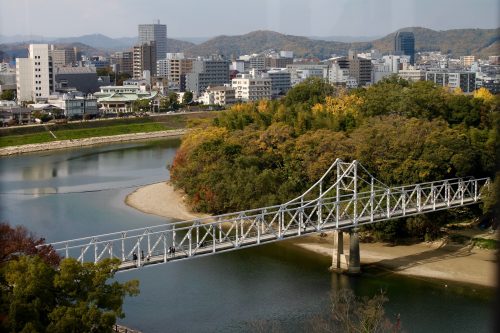 Alongside these historic sites and enticing secondary trips, Okayama is also home to its own culinary world, featuring a handful of local specialty dishes. During your stay, make sure to discover some of these regional delicacies.
Okayama's Famed Local Sushi, Barazushi
Given the city's location on the coast of the Seto Inland Sea, it's no surprise that sushi is chief among Okayama local specialties. Unlike nigiri-sushi, the layered sushi and most common and recognizable preparation, Okayama is known for its barazushi-style preparation.
The colorful Okayama barazushi originates from the a "thrift ordinance" in the city during the Edo Period. Establishments were ordered to only serve one soup and one side dish for every meal. Barazushi skirted these regulations by piling a single bowl of white rice high with seafood and vegetables and then mixing in shredded egg. Okayama barazushi takes the extra step of marinating the seafood in vinegar, then using that same vinegar to flavor the rice.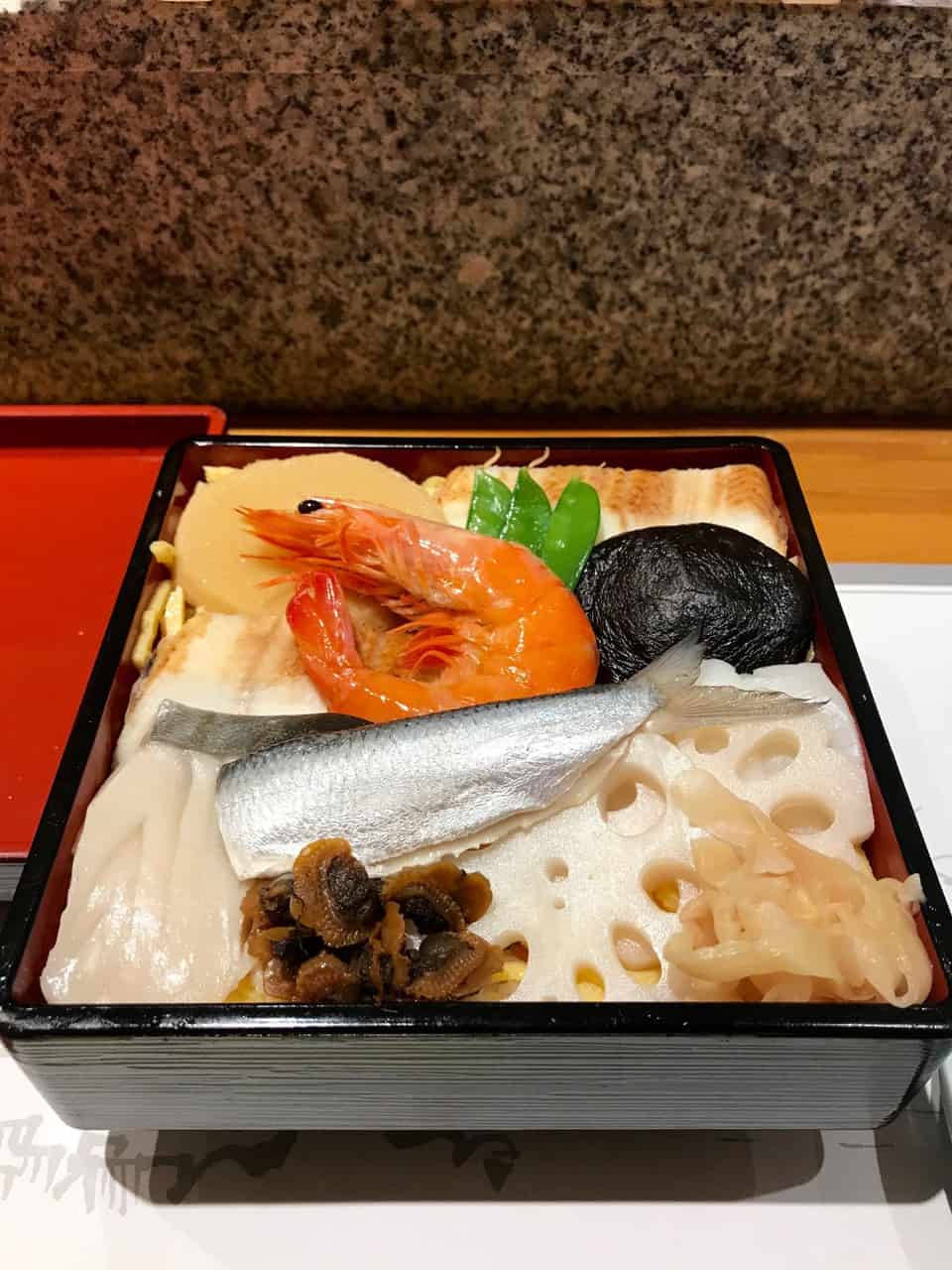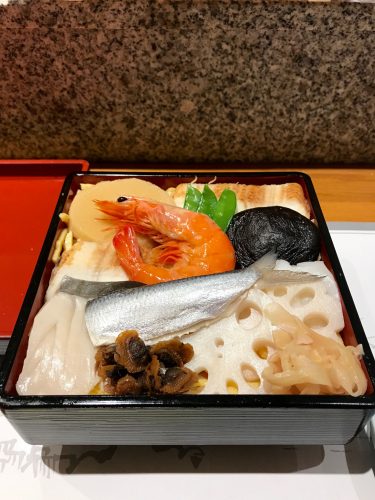 Yozushi, a sushi restaurant a short walk from Okayama Station, is a great place to try to this regional specialty. Their Okayama barazushi dish is served in a beautiful lacquer box and costs an affordable 1,500 yen.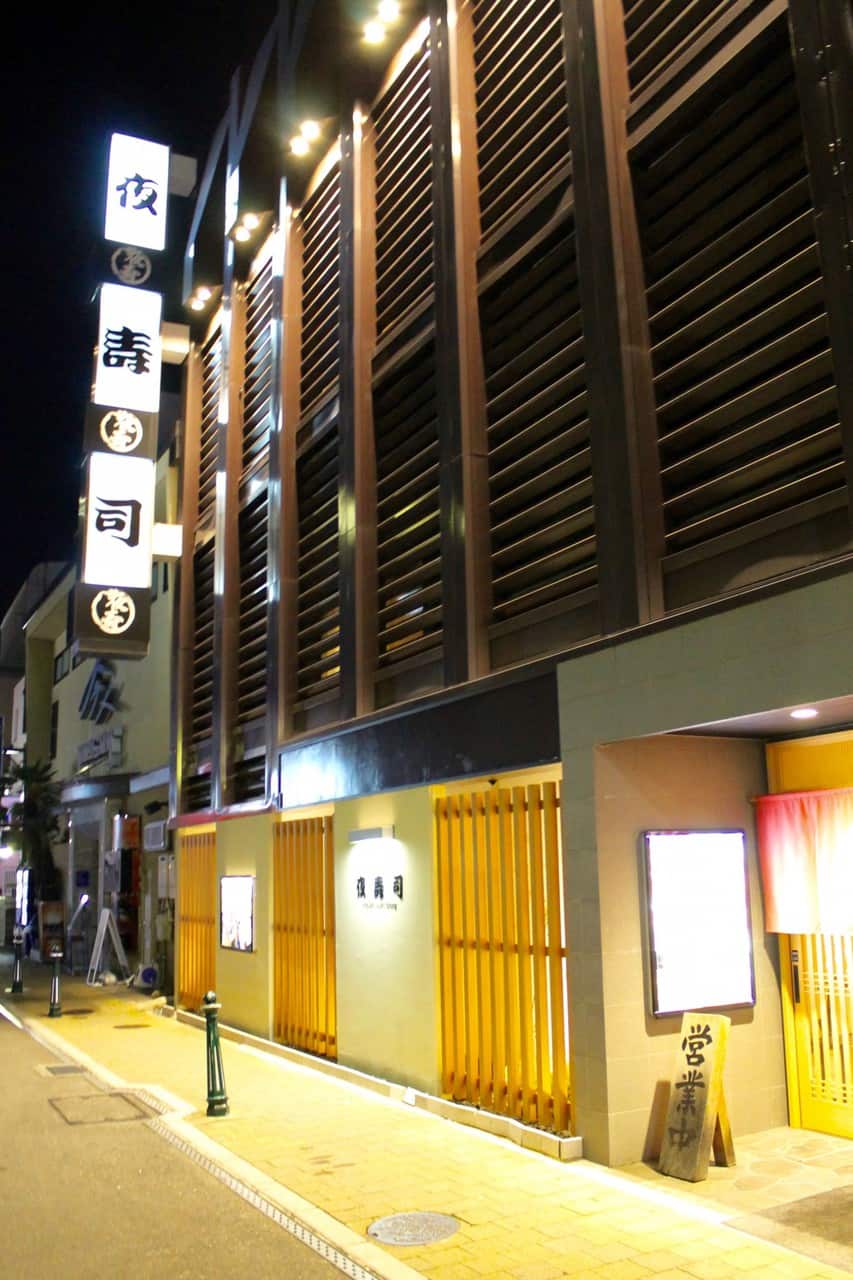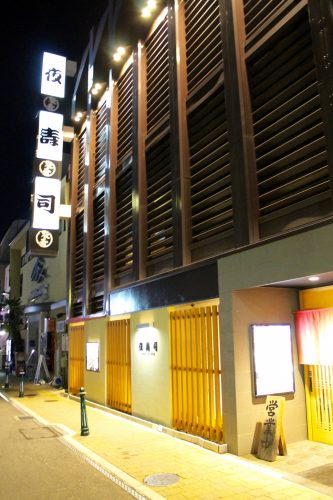 During my visit, Yozushi's barazushi was topped with an assortment of local seafood, including prawns, scaled sardines, spanish mackerels, bloody clam and eel. Alongside the fish were vegetables, such as renkon (lotus root), snow peas, mushrooms and daikon (radish). While the dish may look small, it is packed full of delicious local products and filling rice and egg.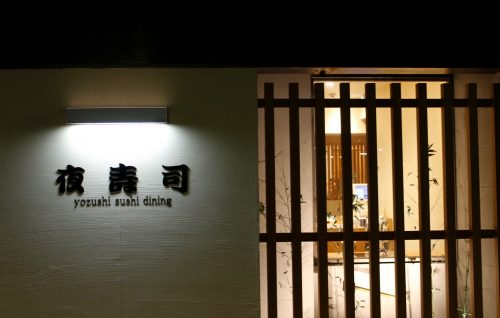 The wait staff at Yozushi are friendly and the counter-seating sushi bar is an opportunity to try other nigiri classics alongside your more adventurous barazushi order. It's best to call and make a reservation ahead of time.
Demi-katsudon, home-cooked classic with an Okayama twist
Katsudon is a Japanese staple beloved by all pork eaters. A crispy slice of tonkatsu (deep-fried breaded pork) is placed atop a bowl of white rice and often covered with egg, onions and soy-flavored sauce. Okayama has taken this simple dish and made it its own.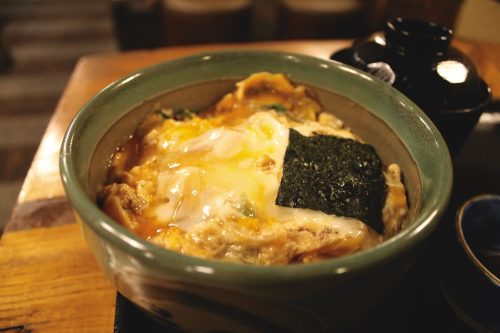 Nomura, a casual restaurant within walking distance from Okayama Station, is an ideal spot to try Okayama's katsudon variant, demi-katsudon. The basics of tonkatsu and white rice are still present, but instead of egg and onions Nomura places its tonkatsu on a bed of green cabbage, then douses the dish in a thick demi-glace sauce, before finishing the dish with a sprinkling of green peas.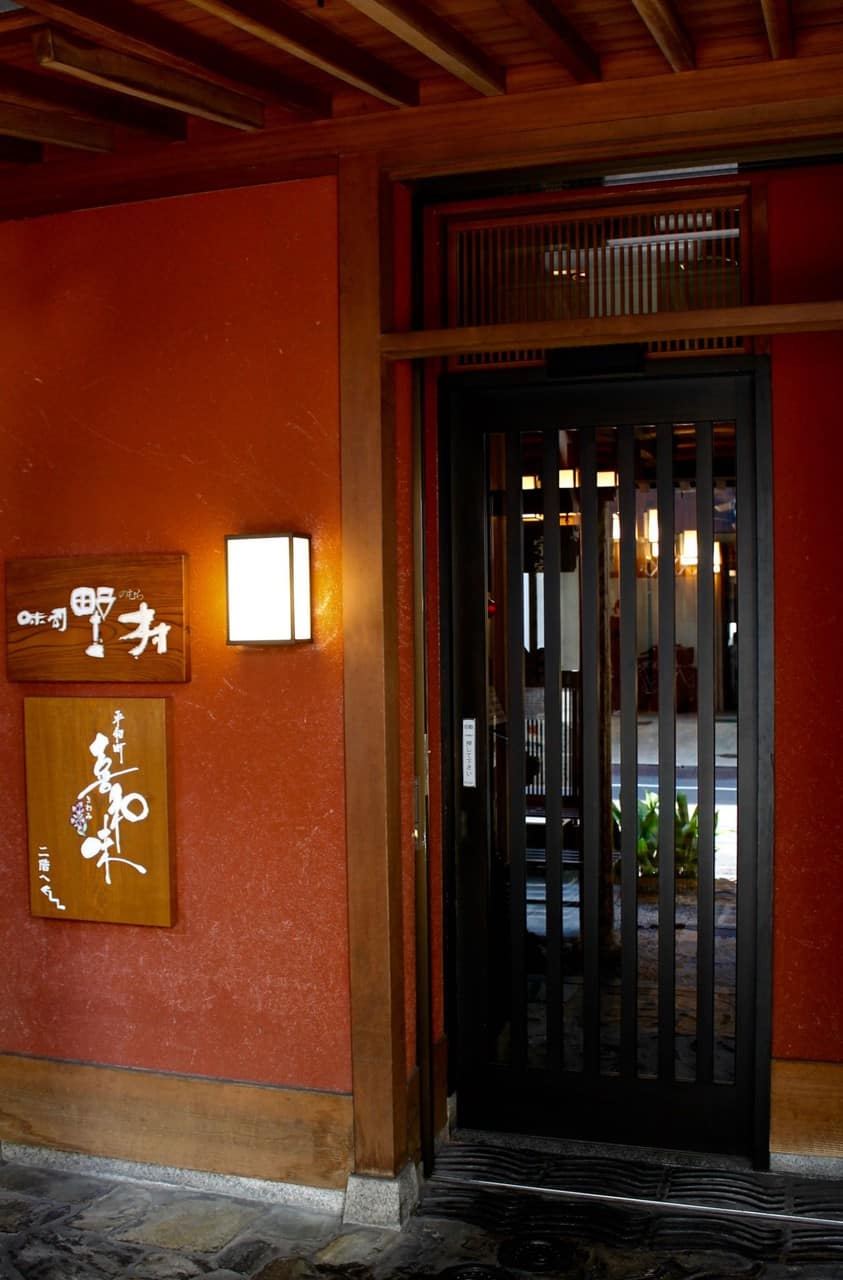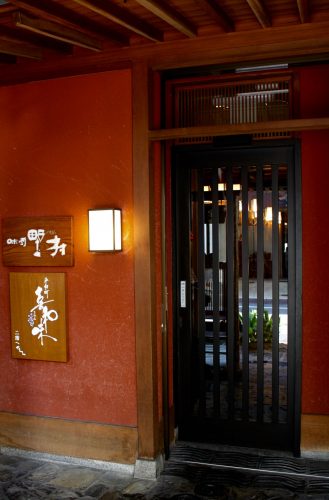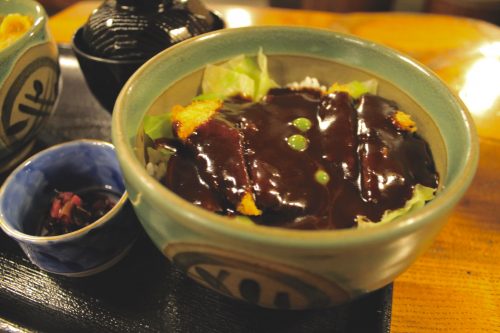 Demi-glace, a rich, creamy brown sauce, originated from French cuisine but has been embraced in Japanese yoshoku (Western-influenced) cooking. Demi-katsudon is just one innovative usage of this sauce, mixing together Japanese and French flavors.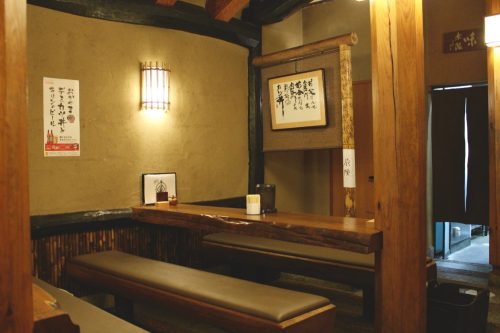 Nomura is a popular lunch spot and its central location makes it a great meal to enjoy before or after a trip to Okayama's famed Korakuen Garden. The signature demi-katsudon runs for an affordable 800 yen. There is also an option to order the more traditional katsudon with egg and onions, or sample both with a pair set. Each meal comes with a bowl of piping hot miso soup. Reservations are not necessary.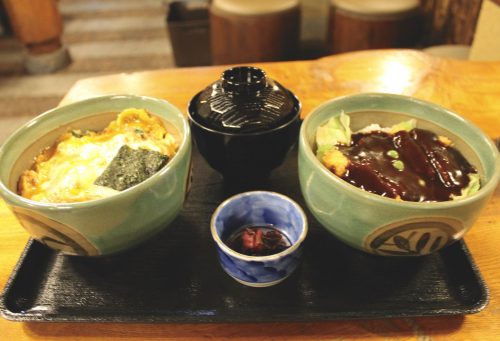 You can learn more about Okayama's many sightseeing attractions and food destinations with the official Okayama City Travel Guide.