Sponsored by Sado City
Sado island called "Sado-ga-shima" in Japanese is the eighth largest island in Japan, and is located 45km off the coast of the prefecture of Niigata. This island is beautiful. Read on to hear about my experience of staying in a Minshuku, a local and traditional Japanese Inn which is ideal for sleeping when visiting the island.
Minshuku, A Traditional Experience Staying in a Japanese House
In Japan, Minshuku (民宿) is same as what we call a Bed and Breakfast in France or the United Kingdom. It is therefore a house, in which the rooms reserved for tourists are an integral part of the lifestyle of the owners. It really is a great experience to try if you come to Japan as it actually allows you to feel Japanese daily life closer, plus it's a lot cheaper than a hotel.
Minshuku Takimoto on Sado Island
Located at the heights of the Aikawa region, Minshuku Takimoto overlooks the coast of Nanaura. I enjoyed the view from there, a bit wild and isolated, with the sound of waves in the background. A strange contrast to the rice fields my stay house overlooked … I did not have time to spend much time in this accommodation but they offered workshops to help guests discover a little more about the world of fishing, picking khakis, seaweed. It is best to get to the minshuku around 5pm for check in, as often dinners are served fairly early in this kind of accommodation. The welcome was warm and friendly in this minshuku and I highly recommend it.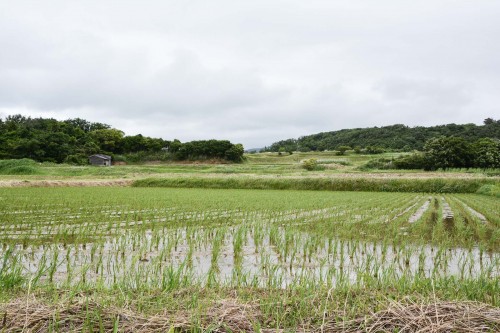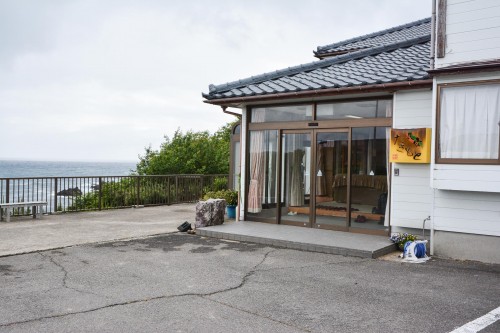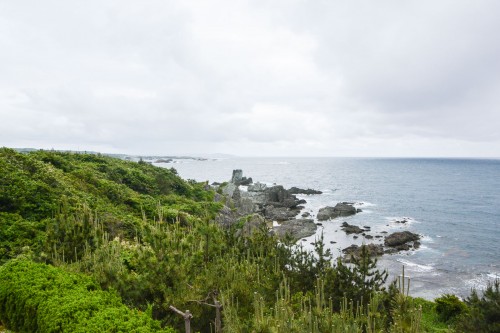 We picked this minshuku because it was located just 10 minutes from the village of Aikawa so that we could join the Yoi-no-Mai festival easily but there are many other accommodations depending on your budget!
The Room
They have eleven rooms, which is not small at all for this type of accommodation. All rooms are traditional with tatami mats, small coffee tables for tea, cushions, and small alcoves (tokonoma). The accommodations come equipped with complimentary tea, yukata, towels, a toilet, and a TV. Everything set up comfortably for a good nights rest.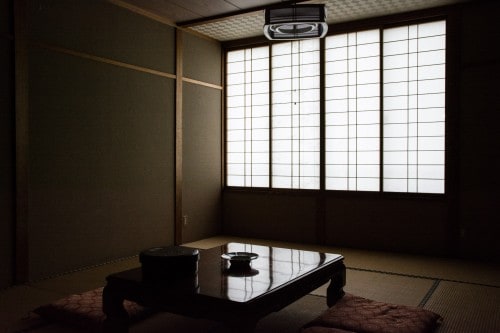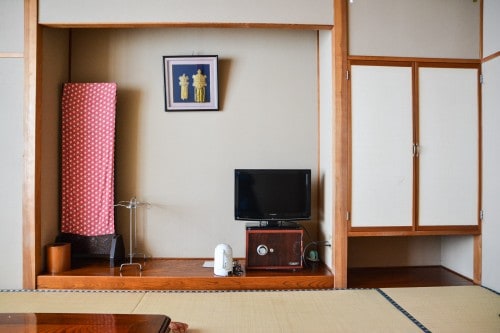 After we had dinner, we returned to the room. The futon had been already set up! The living room had become a beautiful bedroom!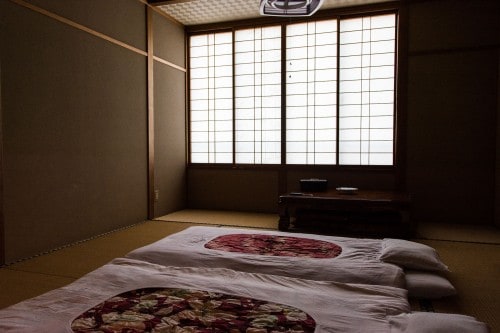 The Bathroom
Like any traditional accommodation, most commonly the bathroom is to be shared. Of course, gender separated! There is always a small room outside the bathroom itself for guests to undress, but be sure to put your cloths in the small baskets in the changing room.
Then, sit on the stool, wash your body and hair and rinse well with the shower water, then soak in the hot bathtub to relax.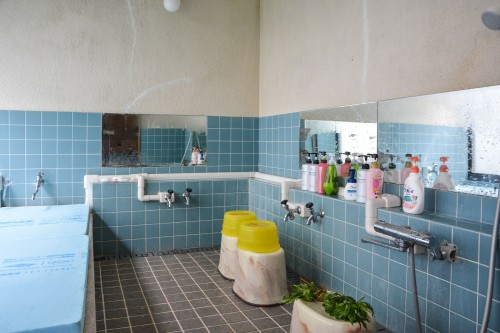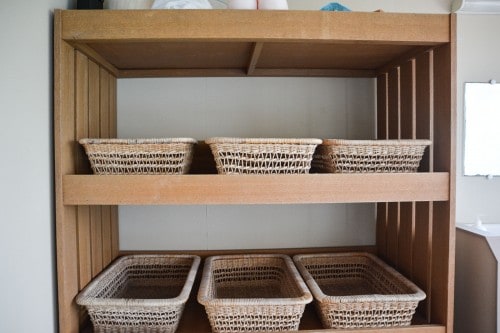 Dinner
We had dinner early to attend the festival (Matsuri) which started from 19.00 nearby. The meals were arranged in a common room on the ground floor with a beautiful view of the sea. The dinner was very hearty and delicious. There were many seafoods: crab, sashimi, grilled fish, seaweed, fried fish …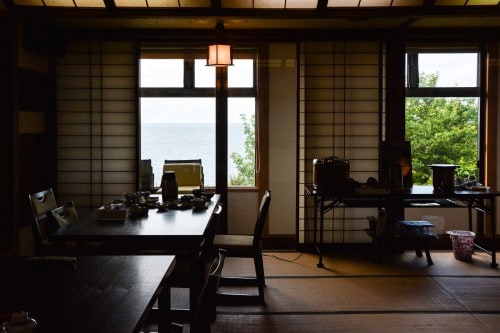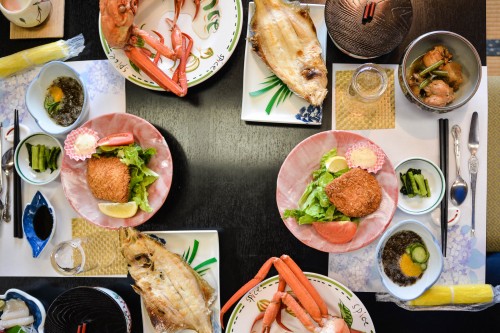 Breakfast
Breakfast was a Japanese traditional one which came with rice, miso soup, pickles, sashimi, grilled mackerel, potato salad, egg, seaweed, nori, squid with salt, and sweet red beans … enough to have plenty of energy for the day.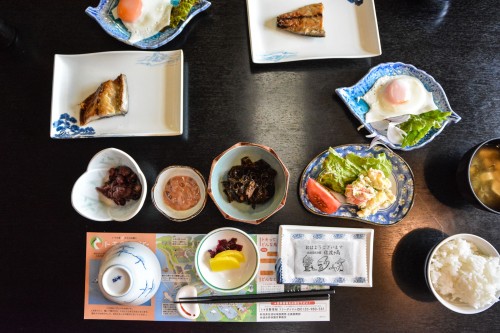 Minshuku: How to Make A Reservation
For more detailed information, you can look here.
If you wish to make a reservation, do not hesitate to contact the Sado Official Tourist Information: info@visitsado.com
Sado island offers many accommodations of this type, please look here or for more hotels here.
Need more information? You can find up to date information about Sado Island's history, sightseeing locations, accommodations, food, and transportation here.
[cft format=0]
Translated by: Aika Ikeda