Sponsored by Kakegawa City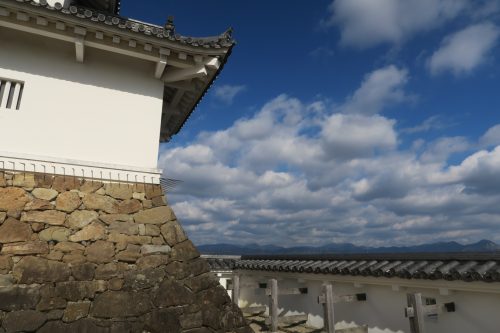 If you're in town for the Rugby World Cup matches at Ecopa Stadium in Shizuoka Prefecture, don't miss the opportunity to explore the hidden, historical gems scattered around the wonderfully peaceful city of Kakegawa.
Kakegawa Castle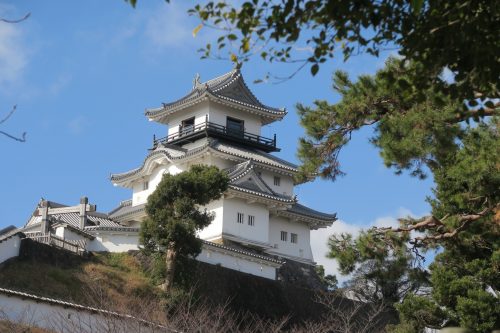 If you want to immerse yourself in some true Japanese history, take a visit to Kakegawa castle. This majestic structure, built in the Eishou era (1504-1521) upon a high hill and surrounded by a visible river moat, is evident around the town, with sections of ancient wall still strutting out in various places around residential areas and shops. You can clearly see the expanse of the castle grounds as you walk around the town, and these features become more prominent the closer you get to the castle. Before you know it, you are climbing up the slopes to encounter gates, ponds, red bridges, museums and various other historic structures. Unlike other, perhaps more famous castles around Japan, this one has retained a lot of its former charm, despite having to be restored after the Tokai earthquake of 1854. The Ninomaru palace (ninomaru-goten) was restored in 1861 and the castle tower in 1994, both of which you can visit for a small fee of 410 yen.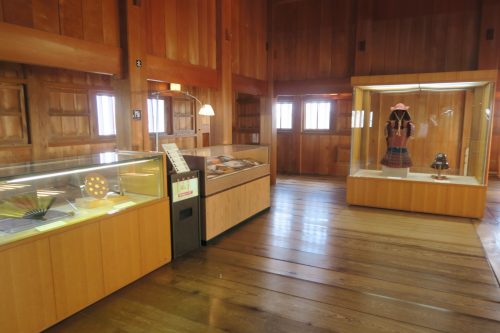 The castle is open to the public 365 days a year from 9am – 5pm and is just a short 10 minutes walk from Kakegawa station. I highly recommend taking a relaxing stroll around the castle grounds and exploring everything the area has to offer. If you're interested in Samurai, take a peek at some of the amazing armour featured in the local souvenir shop. If it's a nice day, you could even relax with a cup of tea or coffee at the nearby stylish coffee truck, or if it's not, take a look inside of the museums or climb to the very top of the castle for a stunning view of the area. You can get an English pamphlet from the ticket counter or at the information desk mentioned below. You can receive more information at Kakegawajo.com (Japanese only), or ask at the information desk in English.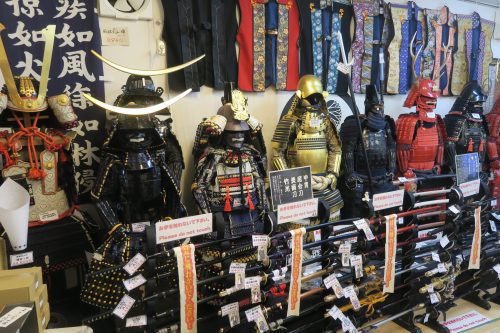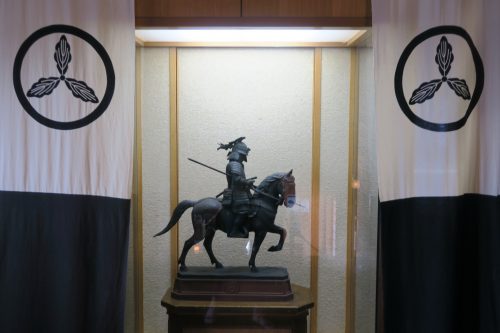 Old Post Town – Nissaka-shuku area
Nissaka-shuku, the 25th of 53 stations of the Tokaido road connecting Edo (old Tokyo) to Kyoto, located next to Sayononakayama Touge where was regarded as one of the three most difficult mountain passes along the Tokaido. Noblemen, Samurai and peasantry all shared this lively passage until the development of the Tokaido main train line. Established during the Meji period, this train line was built to avoid the difficult pass and was responsible for decline in the prosperity of Nissaka-shuku. Despite the decline in usage of the road, various structures, inns, temples and artifacts still remain preserved for visitors to see and experience traditional Japanese historical culture. And, there are three that you simply must see with your own eyes!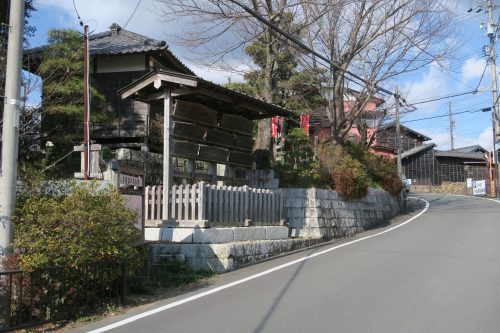 Kawasakaya 川坂屋 – For the noblemen
Our first stop is a hatago (a kind of inn), built in the Edo period. This is perhaps the most extravagant of the ancient buildings I would recommend, quite simply because it was the place samurai of high positions and court nobles would have stayed and rested on their journey along the Tokaido road.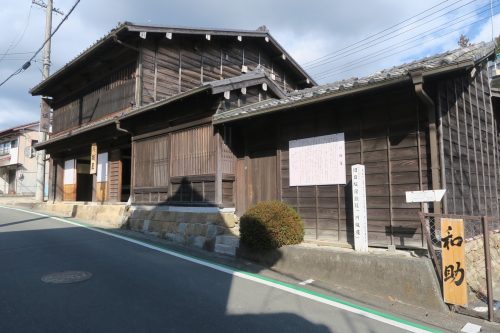 Through the careful latticework, exquisite wooden frames and details which harmonize the building with nature, it is the perfect place to view firsthand the skilled craftsmanship and considerations of Edo craftsmen. Aside from the elaborate trunks and archaic, mysterious chests in various places, one of the most astounding things I noticed were the shapes cut into the wooden slats at the top of the windows. The idea behind this was to allow to sunshine or  moonlight to shine through them to create beautiful patterns.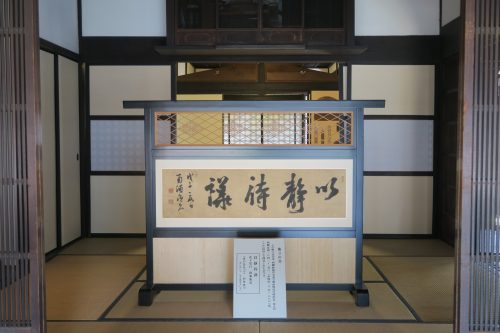 Kawasakaya continued to be a hatago until 1870 and features a beautiful tea room, which after being erected in 1805 by lord Shijun Ota, relocated to Kakegawa Castle before it was finally moved to the hatago. This tea room is twice the size of any regular tea room and just showcases the sheer extravagance of this inn.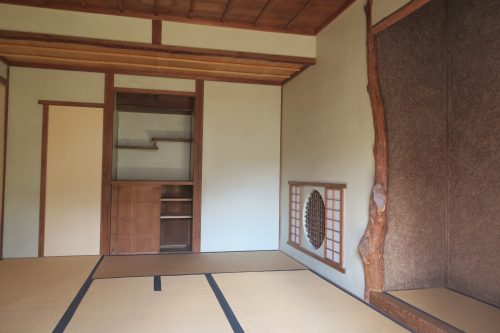 If you visit, be sure to come between 10am and 4pm on Saturday, Sunday and National holiday. The admission is free and you will be greeted by a least one if not a few elderly Japanese men who will try their best to explain the building's history to you. Their English is very limited but that does not stop them from trying to show you around every single room with enthusiasm. They also have English leaflets and pamphlets that will tell you all you need to know.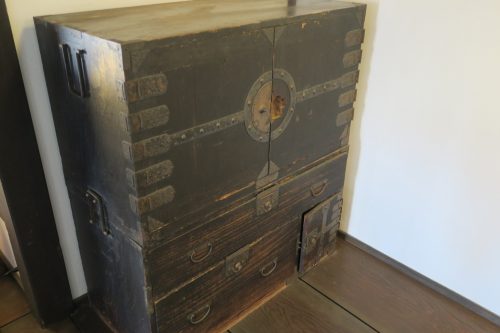 Find more information at www.city.kakegawa.shizuoka.jp/kankou/spot/rekishibunka/kawazakaya.html (Japanese only)
Yorozuya – 萬屋 – For the peasantry!
This particular hatago is a bit of a step down from our previous luxurious inn, and showcases the conditions kept for ordinary people and the peasantry who also used the Tokaido road. The structure is still exquisite but holds far less detailing in the woodwork and less beautiful features, as to be expected. The hatago has two floors, both of which you can enter via some ridiculously narrow stairs, but is fairly barren on the inside.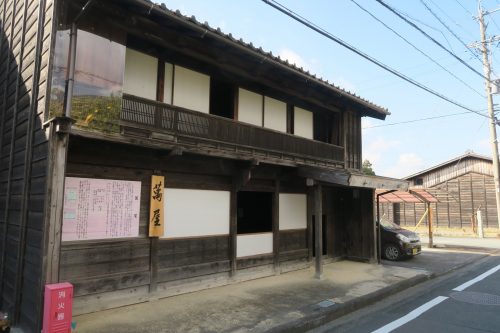 Yorozuya is open from 10am – 4pm on Saturday, Sunday and National holiday. The admission is free but, be warned, there may not be anyone there to greet you. If that's the case, don't worry. You are allowed to enter. Just make sure to take your shoes off and take care of your head on those low ceilings!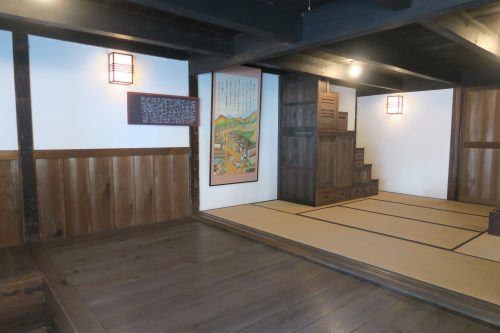 Find more information at www.city.kakegawa.shizuoka.jp/kankou/spot/rekishibunka/yorozuya.html (Japanese only)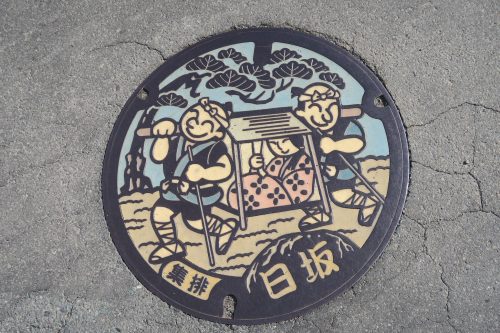 Fujibun – 藤文 – the house of Bunshichi Ito
Our final stop is the old warehouse of a wholesale dealer. Bunshichi Ito was the last overlord in the history of Nissaka-shuku, where travelers to Edo would have stopped over. Part of the building became one of the first post offices in Japan in 1871, but has since been restored to its original form to serve as a historic relic of what it would have looked like in its prosperous times.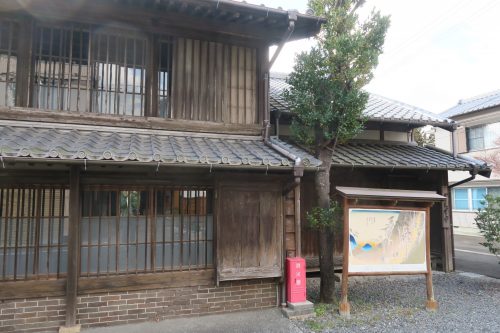 Unfortunately, you cannot enter inside this particular building, but you can enjoy the artistry of the old Japanese building from the outside.
Find more information at www.city.kakegawa.shizuoka.jp/kankou/spot/rekishibunka/fujibun.html (Japanese only)
Nissaka-Shuku Access:
Nissaka-Shuku is just a 20 minute bus journey away from Kakegawa station, costing 300 yen each way. If you're coming from a Rugby World Cup match at the Ecopa stadium, simply add 4 minutes on to your time for your train journey from the stadium to Kakegawa station. From Tokyo station, Kakegawa station is just a comfortable hour and 40 minutes Shinkansen ride away.
The bus is fairly easy to navigate, but they can be rather sparse, so it's important to plan your time effectively. If you do happen to have some extra time though, you can visit one of my bonus locations!
Kotonomama Hachimangu
Just 10 minutes walk from Kawasakaya, is a nearby shrine and various viewing spots. Dotted around this beautiful shrine are a few massive Cedar trees, which are said to have been planted by Sakanoue-no-Tamuramaro and serve as a prefectural national memorial. The shrine itself is said to be the place where 'all your wishes are fulfilled', and a great festival is held here in autumn.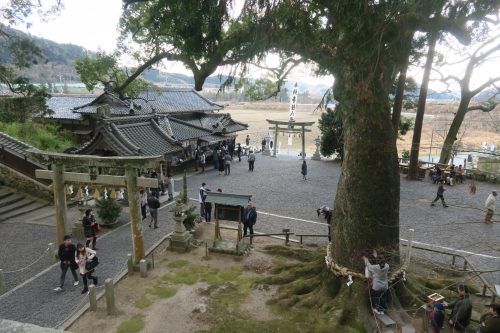 Get all your information from the information center!
At the south exit of JR Kakegawa station, there is a delightful information center, filled with not only information and leaflets, but also various locally made souvenirs and trinkets. The center has English speaking staff from 9am – 5pm and also English website ( http://www.bt-r.jp/kakegawa/english/).  They are fully prepared for the Rugby World Cup 2019!