Curry is one of the most popular food in Japan. But not just any curry: it's Japanese curry. This mild and slightly sweet curry can be found in numerous Japanese restaurants. How did curry become so popular in Japan and how do you cook it? Here is all you need to know about Japanese curry!
Curry, One of Japan's Favourite Dishes
Curry is an Indian speciality that can have a lot of variations of ingredients and spices. Despite its foreign origins, curry is one of the most popular dishes in Japan today. How did curry find its place in Japanese culture, and why is it so popular?
Japanese Curry History
Curry was introduced to Japan at the end of the 19th century, during the Meiji era (1868 – 1912). During this time, India was under British administration, and it is said that it was a British sailor who introduced curry to Japan.
But according to historians, this romanticized story of a lonely sailor bringing carry in Japan is far from the truth. At the time, UK maritime forces had introduced curry aboard its vessels for a long time. This Indian curry, slightly revised to meet Western tastes, had an ideal nutritional intake and could be easily adapted to the cooking conditions on a boat.
Japan was facing quite similar difficulties aboard its navy ships: sailors had nutritional deficiencies, but serving bread and more flour-based dishes were difficult because of the tastes of Japanese. Since Japan and the United Kingdom had friendly relations (which were to become an alliance in 1902), it didn't take a long time before curry was served aboard Japanese ships. And this is still the case until nowadays: every Friday the Japanese navy can enjoy a delicious curry!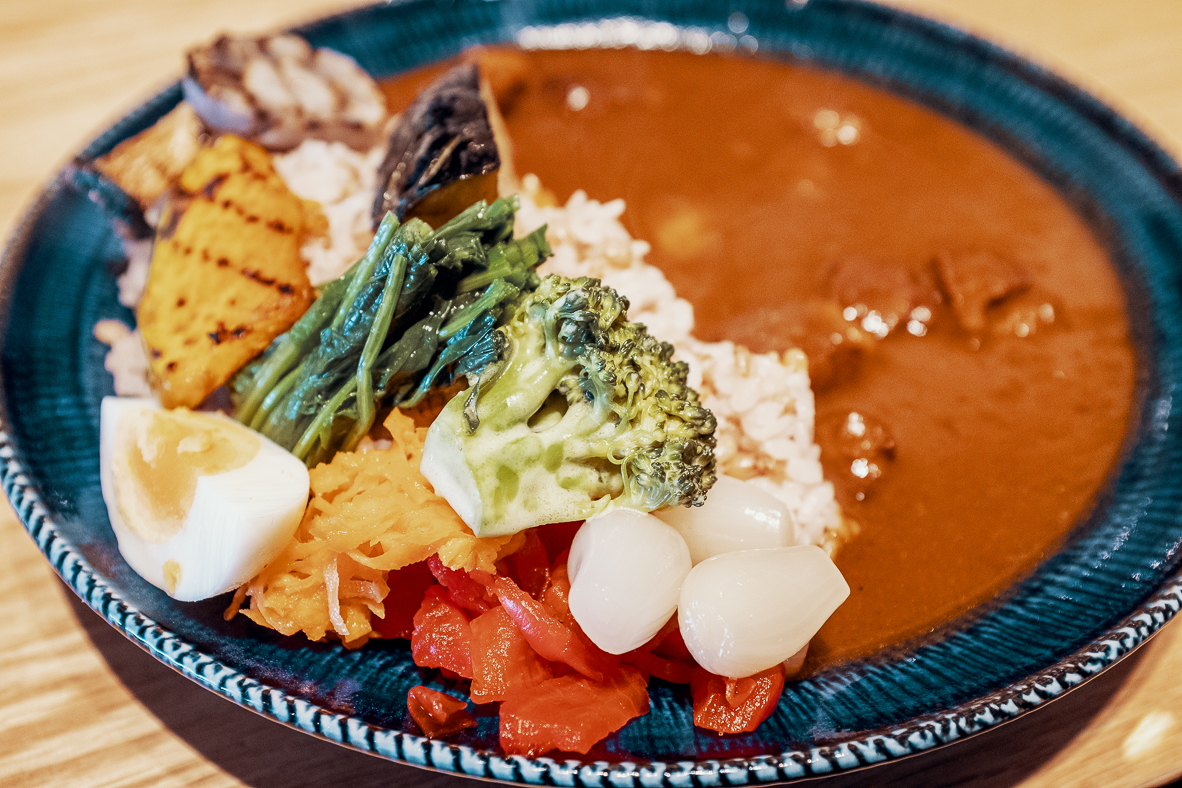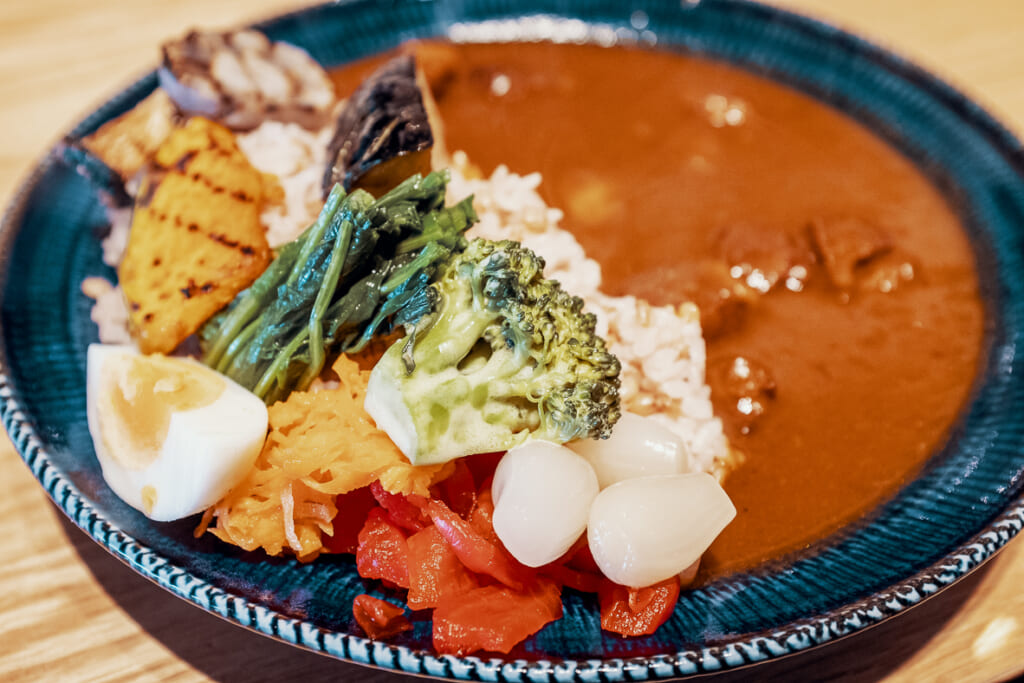 Little by little, the English recipe was adapted to meet Japanese tastes. After that, curry appeared in the menu of school canteens, and it was the beginning of the love story between the Japanese and their curry. In the 1960s, curry became popular in restaurants and supermarkets, and the craze continued to grow. In the 2000s, it is estimated that the Japanese were eating more curry than sushi or tempura!
Why Japanese People Love Curry
Many reasons explain the success of curry in Japan. Usually served with rice, it perfectly fits the food habits of the Japanese. We can find some vegetables and some meat in a curry, but the sauce is what really matters. In some dishes, like katsu-kare (カツカレー, a breaded deep-fried cutlet with curry sauce), the curry is mostly sauce. It is the flavours of this sauce that seduced Japan. Adapted to Japanese tastes, it is not very spicy and actually slightly sweet, classic flavours featured of Japan cuisine.
Japanese curry is both cheap and easy to prepare! Curry roux (カレールー) can be bought for a few hundred yen in any supermarket in the country. Easy and quick, it is a perfect family dish. For those who don't want to spend any time in the kitchen, there is even instant curry, already cooked and ready to eat with a bowl of rice. The souvenir shops of some places sell some instant curries enhanced with some of the specialities of the area. For example, in Yonezawa, you can find instant curry with wagyu beef from the area, one of the three best beef of Japan).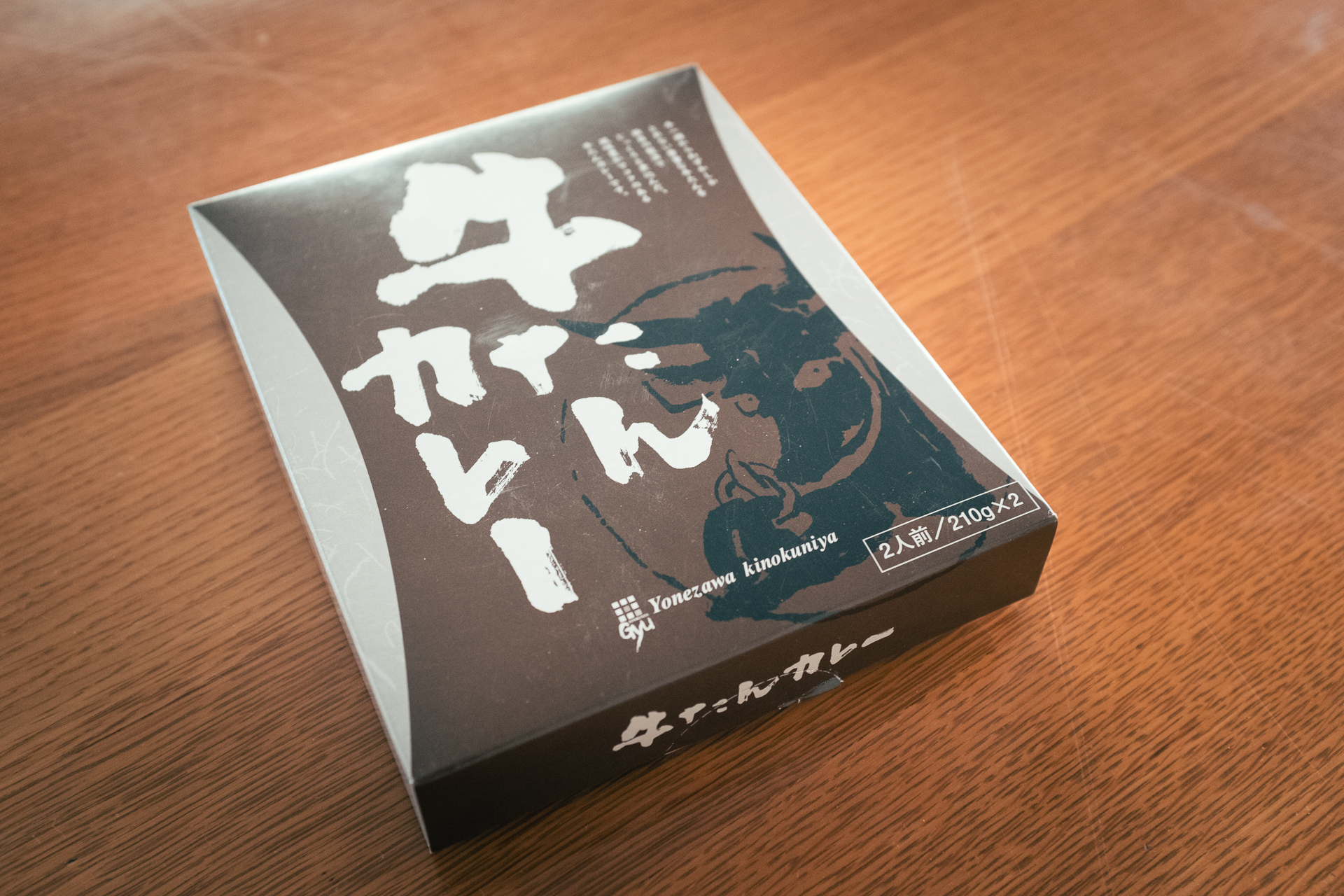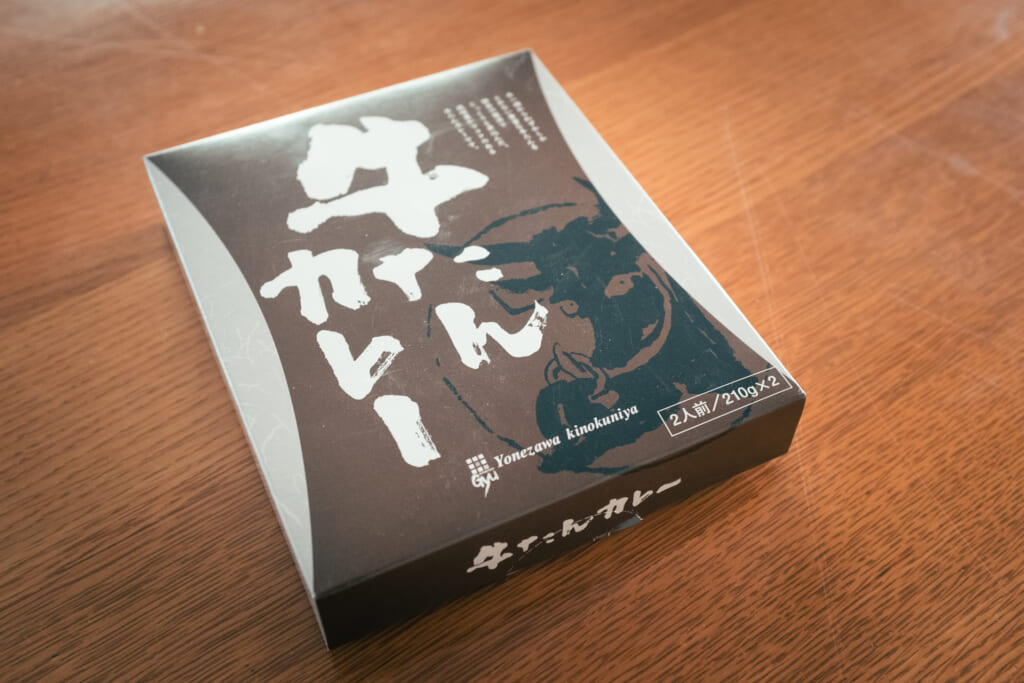 The Japanese have become so fond of this curry sauce that it can be found in a lot of other dishes. For example, curry can be used as a sauce for noodles like for the kare udon (カレーうどん), udon noodles in curry sauce, or for instant noodles that have a "Japanese curry" version which is one of the most popular. Personally, my favourite curry food in Japan is probably the kare-pan (カレーパン), a small deep-fried bread filled with Japanese curry sauce. Probably not the healthiest Japanese food, but a real delight!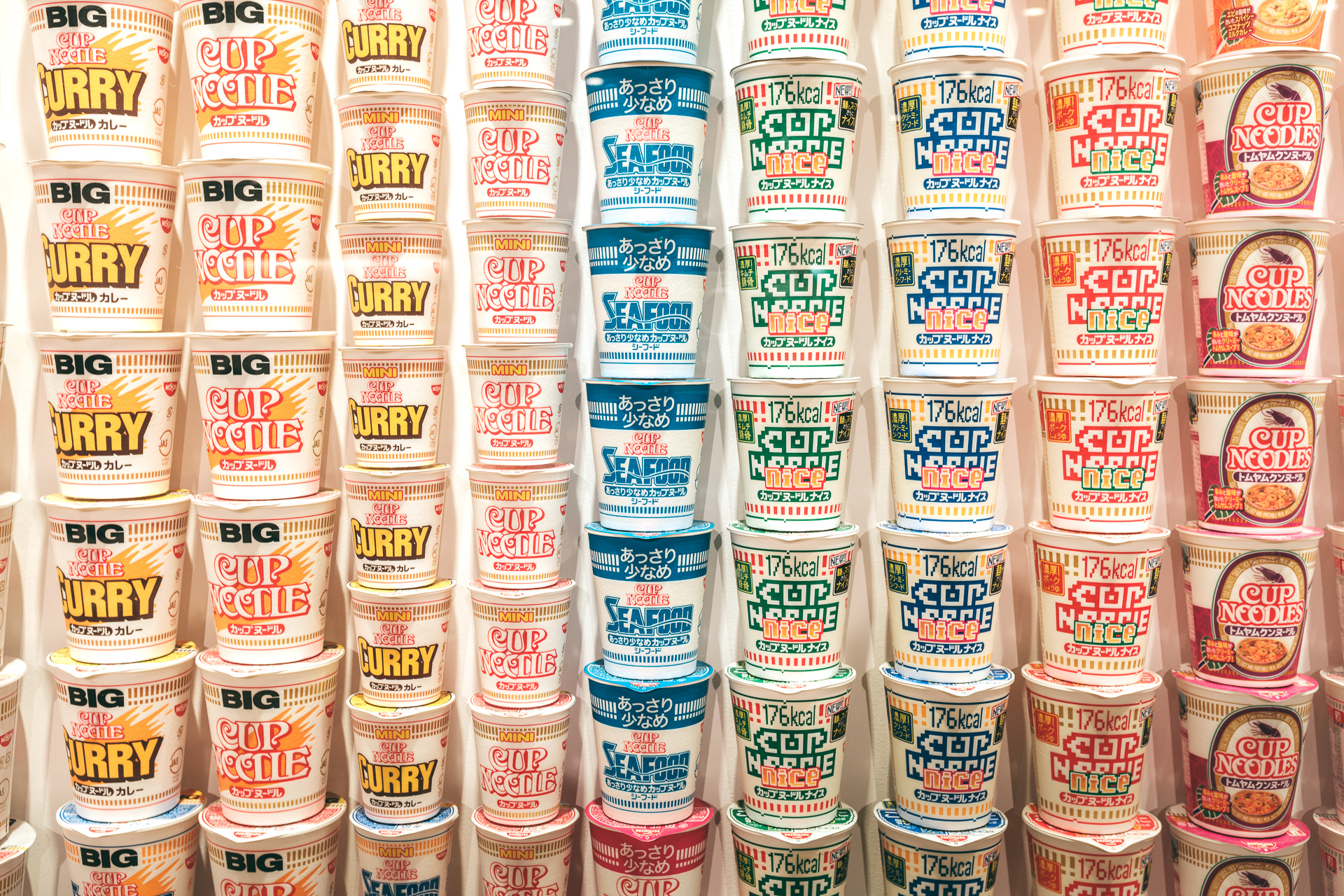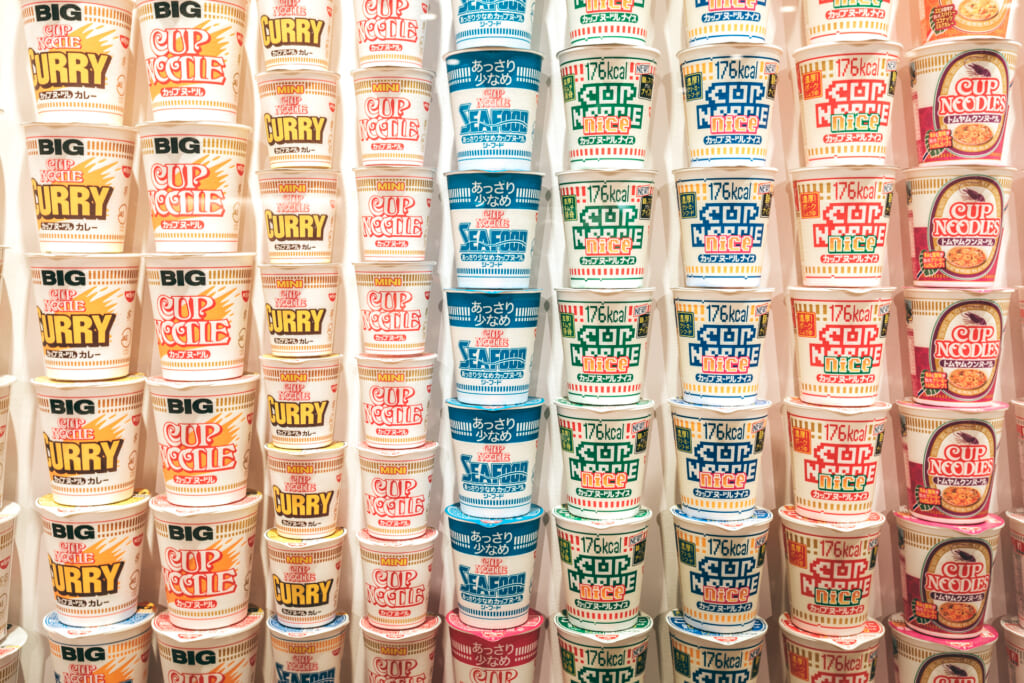 In Hokkaido, a variation of Japanese curry became one of their local specialities: the curry soup (スープカレー). This curry is more liquid than the traditional Japanese curry and is cooked with a lot of different vegetables, emphasizing the high quality of Hokkaido's agriculture. Served in a separate bowl from the rice, Hokkaido's curry soup is the perfect meal to warm you up during the cold and snowy winters of the northern island.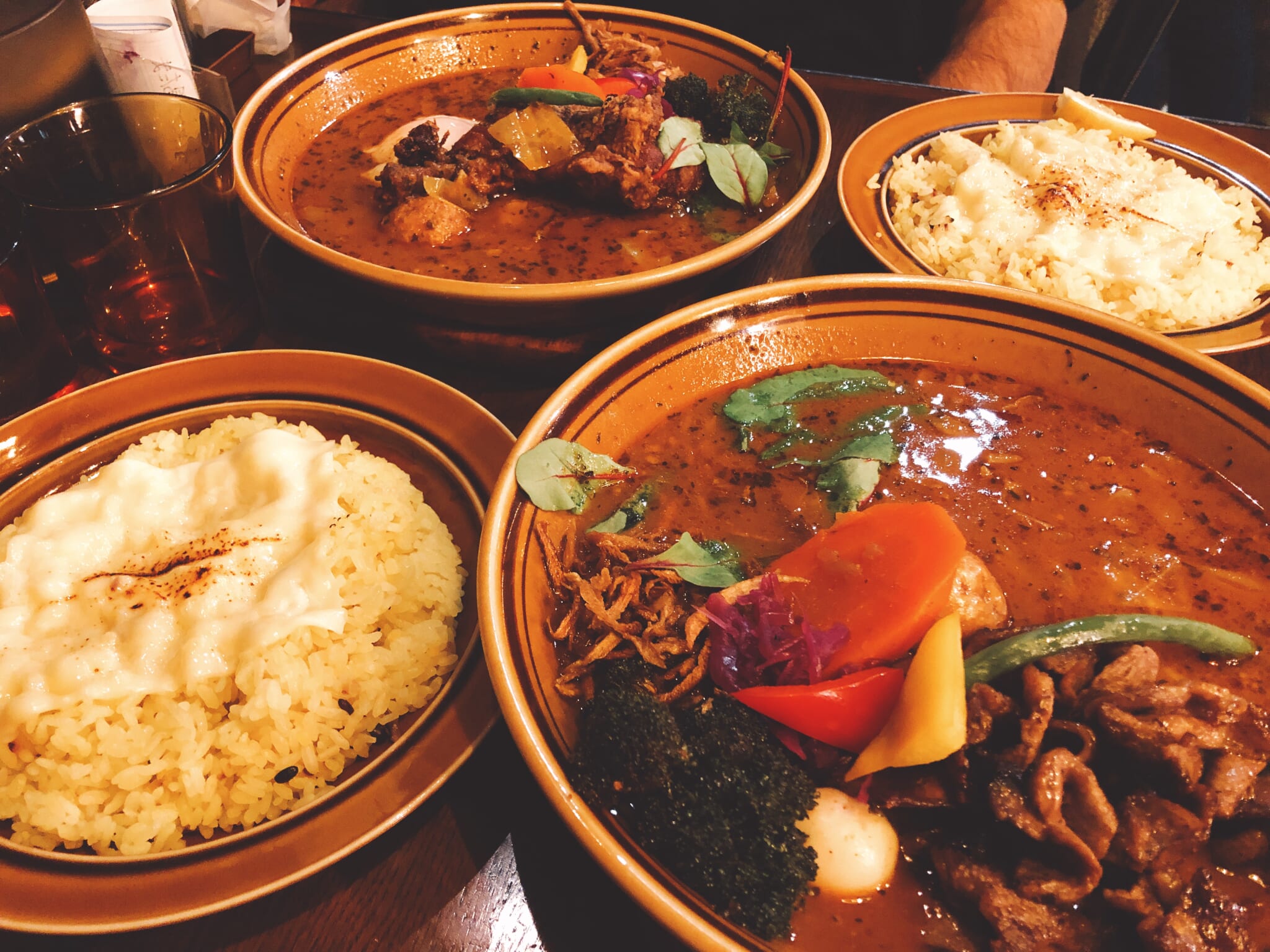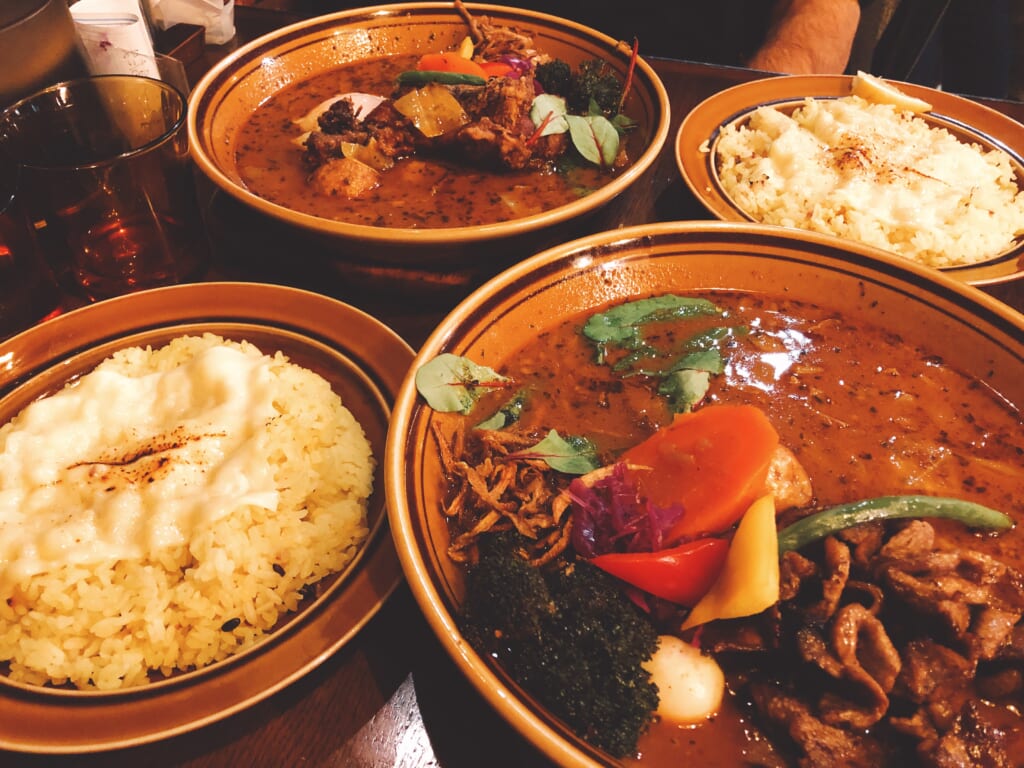 Japanese Curry Recipe
Japanese curry is quick and easy to prepare, even if you're not in Japan! The only specific ingredient needed is the curry roux, which can be bought in any supermarket in Japan but can also be easily found in Asian shops anywhere else. But if you want to prepare a home-made curry from scratch, the curry roux itself isn't very difficult to make, and you can adapt the recipe with your favourite spices.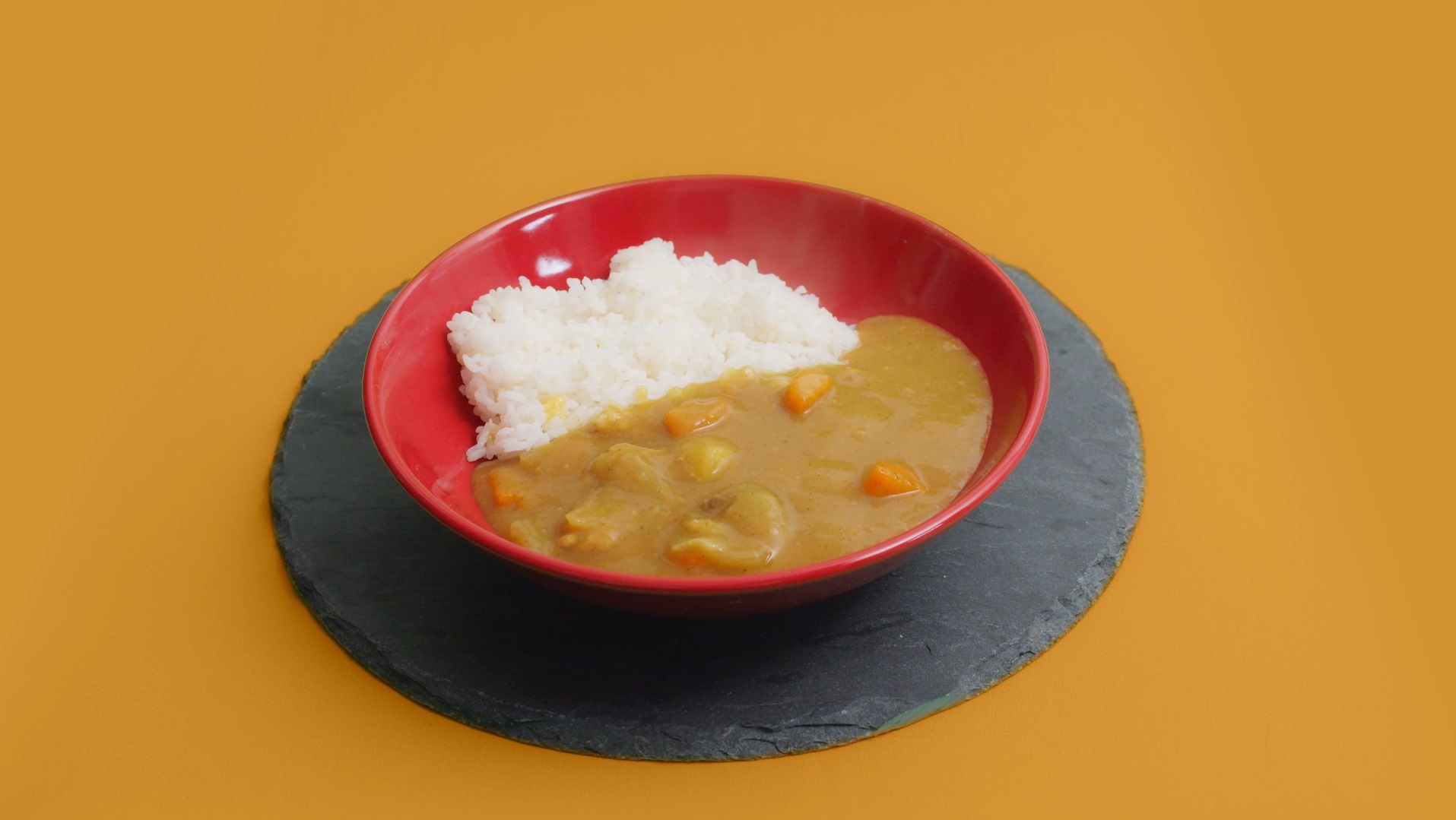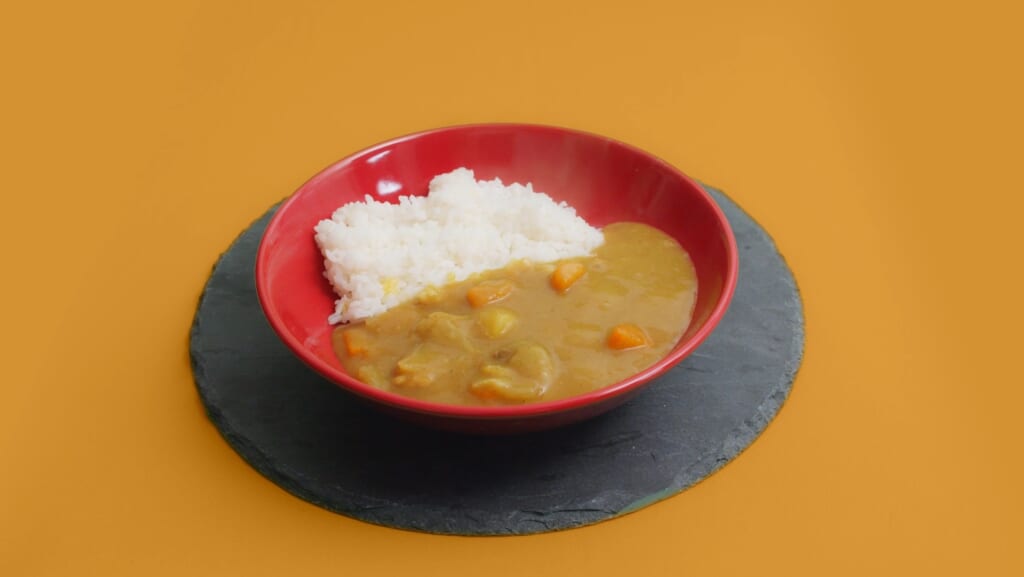 How to Prepare a Japanese Curry with Curry Roux
Here is a classic recipe for Japanese curry. But as I said, the important part of Japanese curry is the sauce. The texture should not be too liquid or too thick, so it is important to be careful about the amount of water and the quantity of curry roux you use in your preparation. But for other ingredients, you can prepare a curry with whatever you like. You can purchase pre-made curry roux that does not contain any meat, fish, or dairy products, though I'd advise you to check the full list of ingredients. If you're a vegan or vegetarian, you can easily cook a vegetable Japanese curry by making your own curry roux.
Many commercial curry roux contains wheat flour, so if you suffer from a gluten allergy, prepare your own curry roux and use rice flour instead.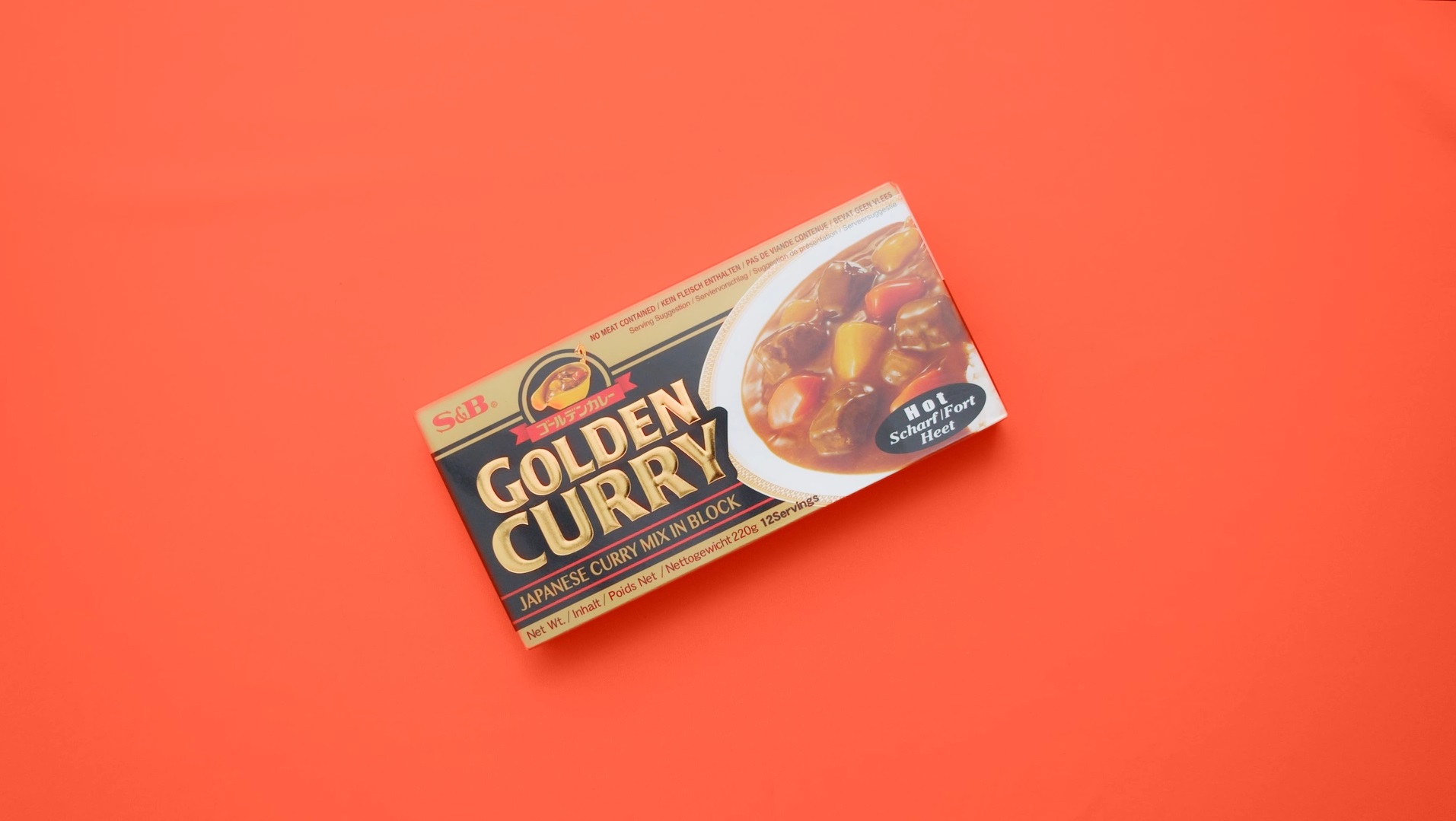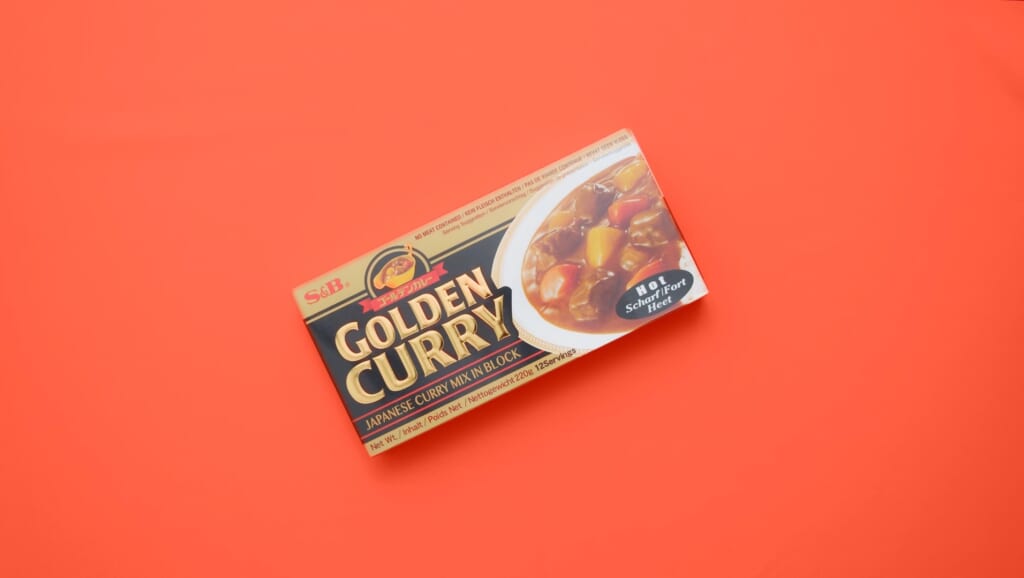 The Ingredients for a Japanese Curry Recipe
Serves up to 6 people.
400g of meat (beef, chicken, or lamb)
1 or 2 onions
2 or 3 carrots
200g of potatoes
600 – 700ml of water (depending of the curry roux)
1 block of curry roux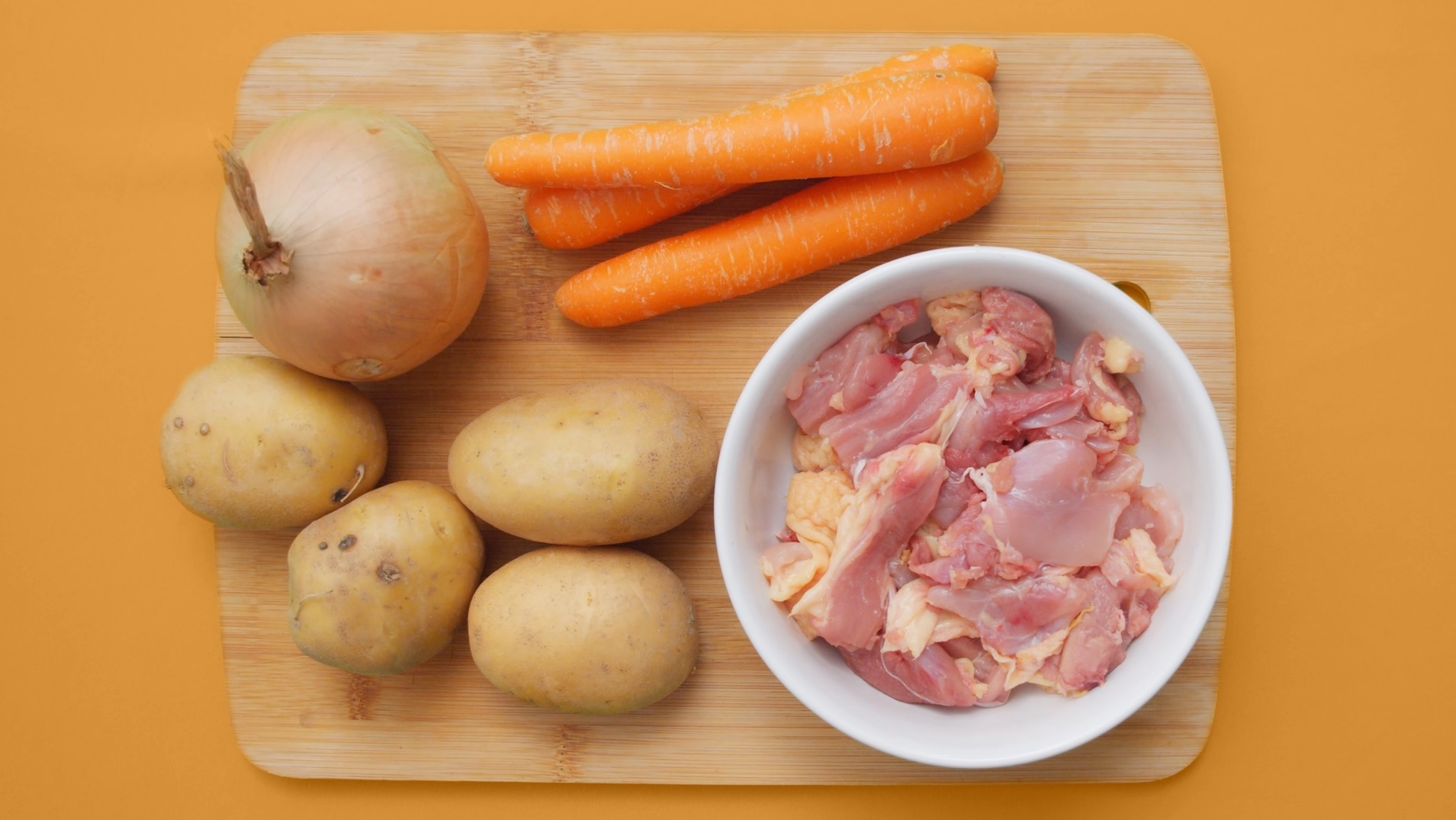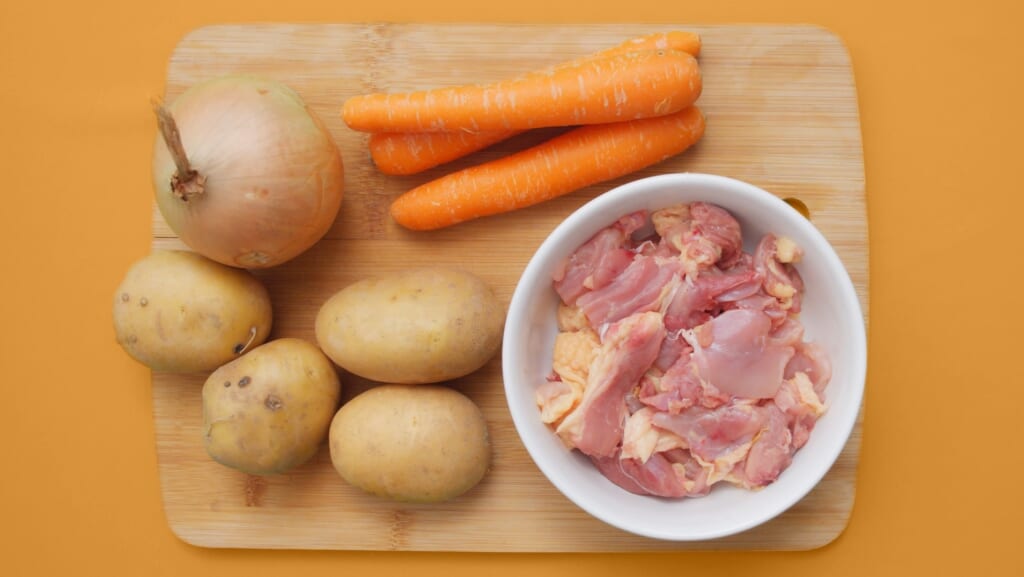 Brown the onions and meat in a large saucepan.
2. Add the diced vegetables and add water. Cover and cook over low heat for roughly 8 to 10 minutes until all is tender.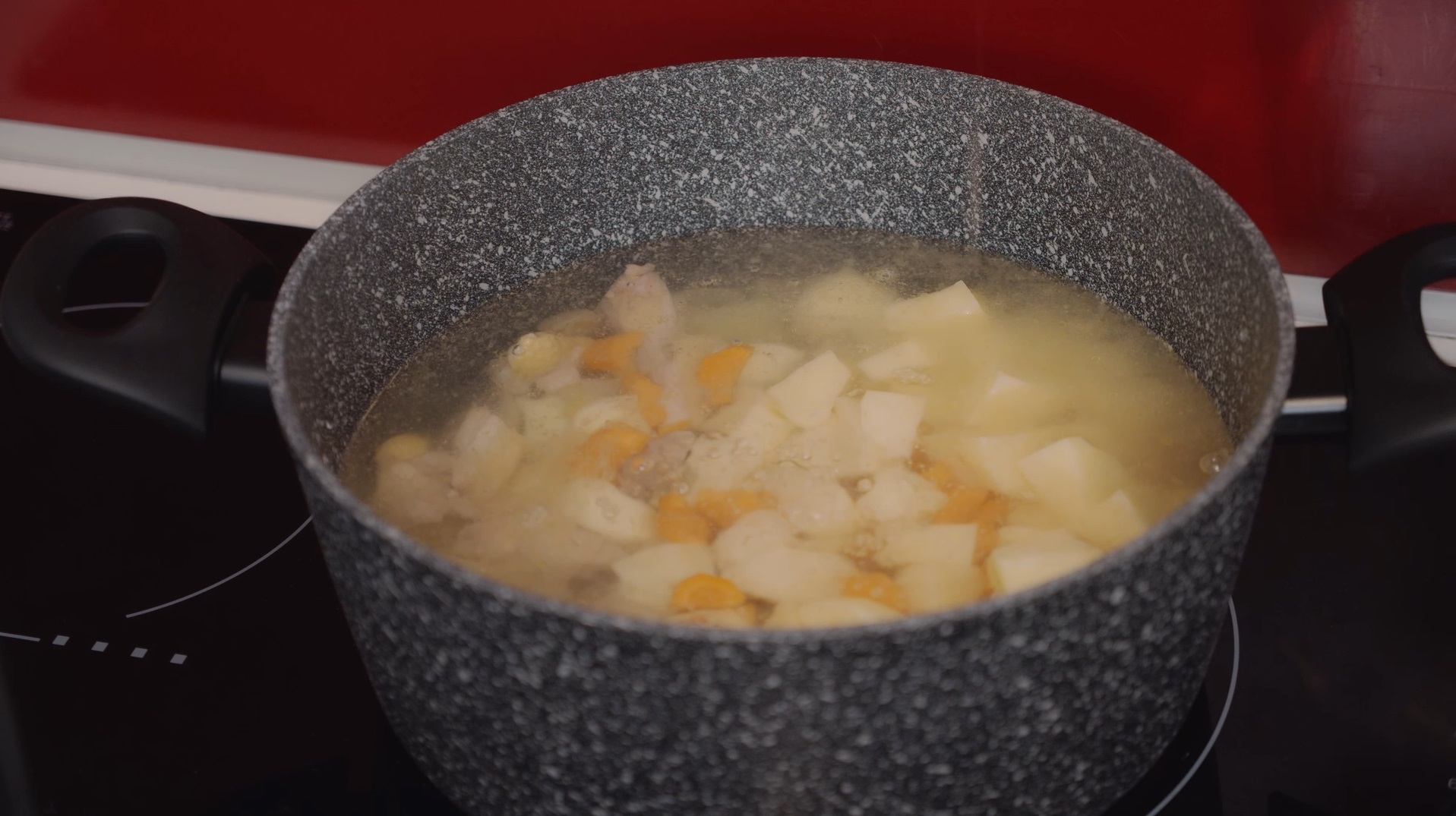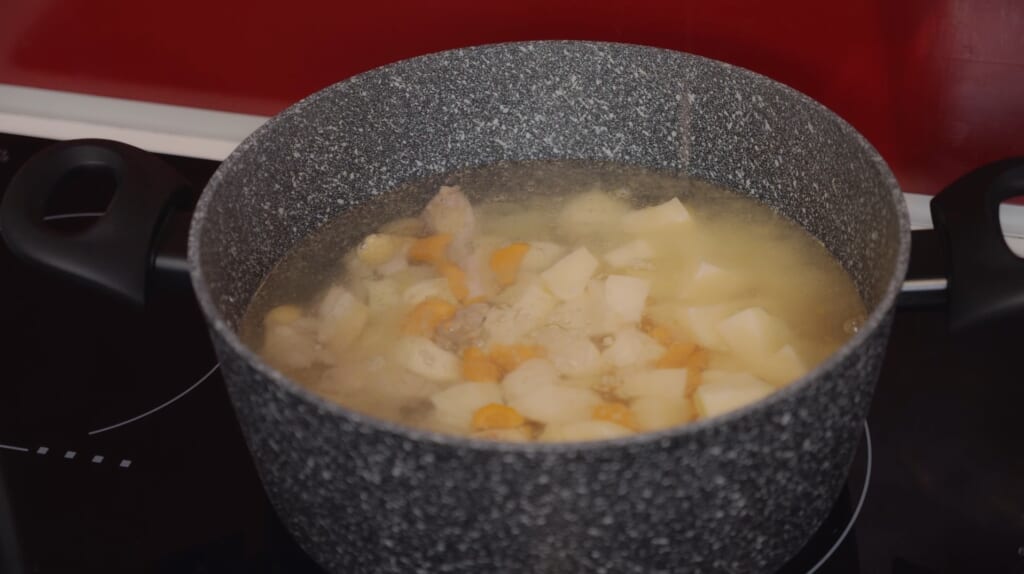 3. Remove the saucepan from the heat and gradually add the curry roux. The curry roux blocks are pre-cut, so I advise you to add the curry roux piece by piece while mixing it with the water. This way, you can see the consistency of the sauce and control the amount of curry roux you add to the saucepan.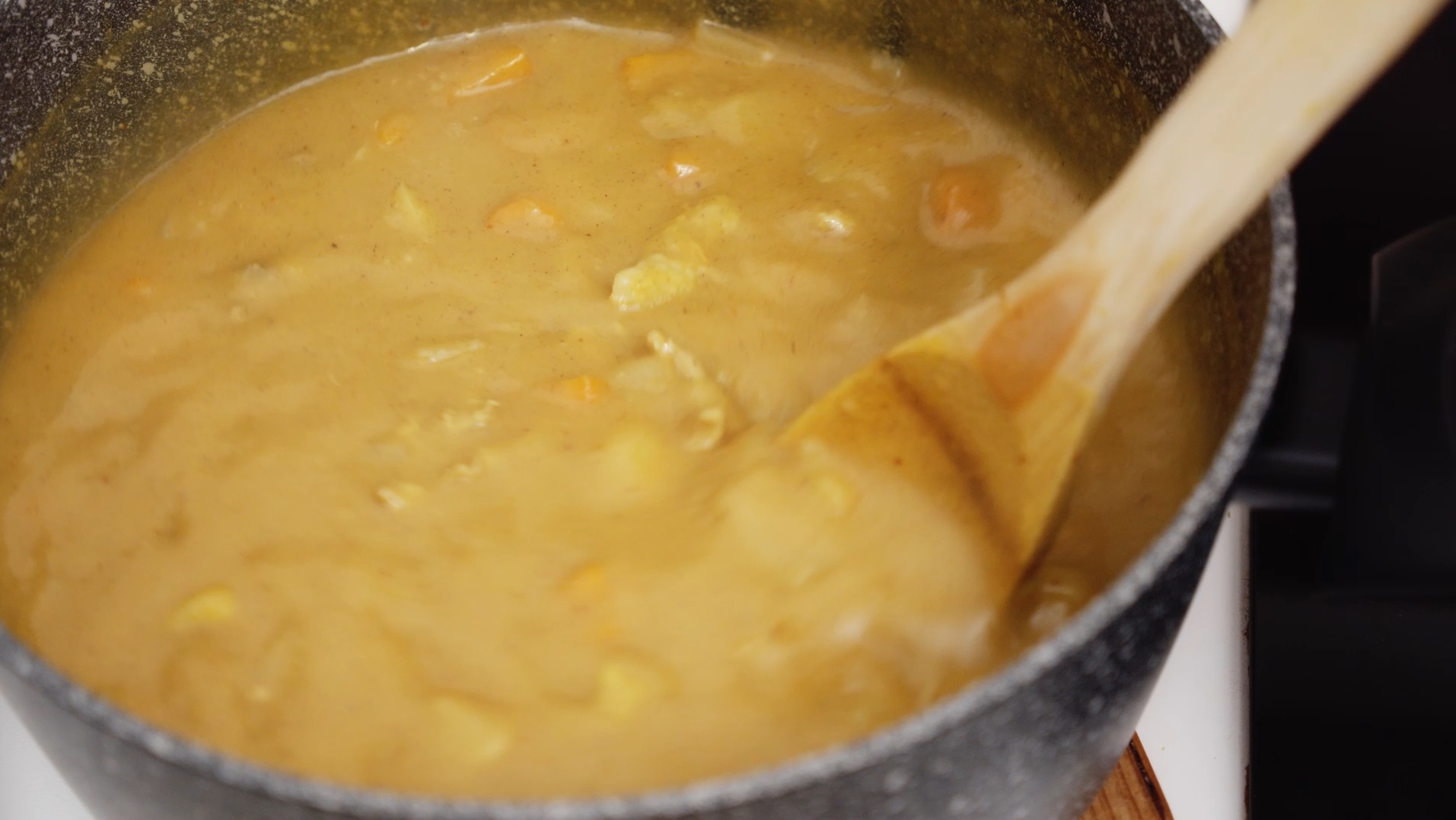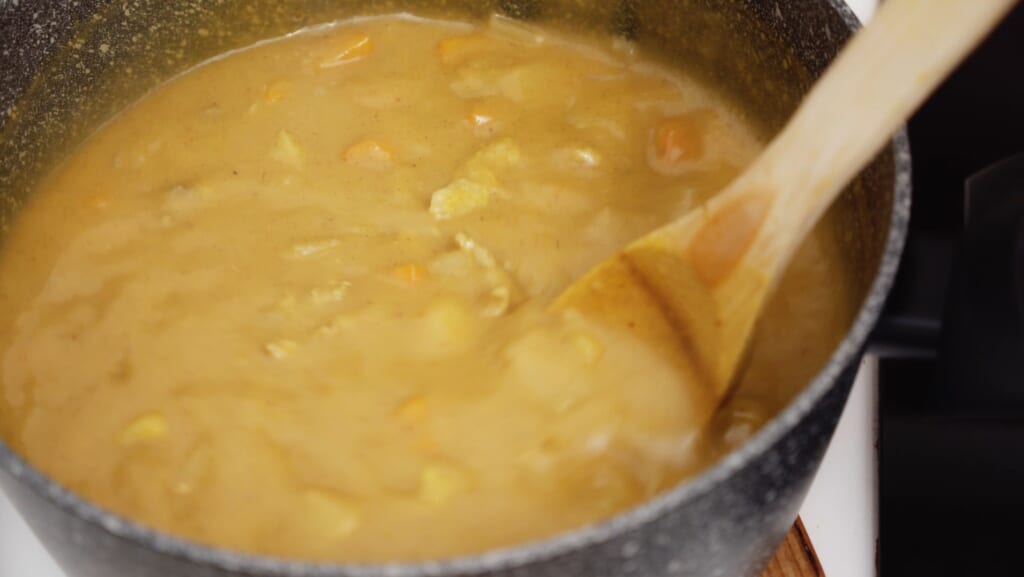 4. Heat your curry again over low heat for 5 minutes.
5. That's it, your Japanese curry is ready! You can serve it with rice or noodles!
You can see all the steps of the preparation in this video:
Curry Roux Recipe
Japanese curry is so easy and quick to prepare that I have been making it regularly at home for years. But I always wondered how this mysterious curry roux instantly turned my dish into a delicious curry. Writing this article was a great opportunity to try to prepare home-made curry roux. Using pre-made curry roux is so practical that few Japanese people prepare their own curry roux. But I was surprised to discover that the recipe of curry roux is quite simple, accessible to everyone, and allows you to personalize your Japanese curry with your favourite spices!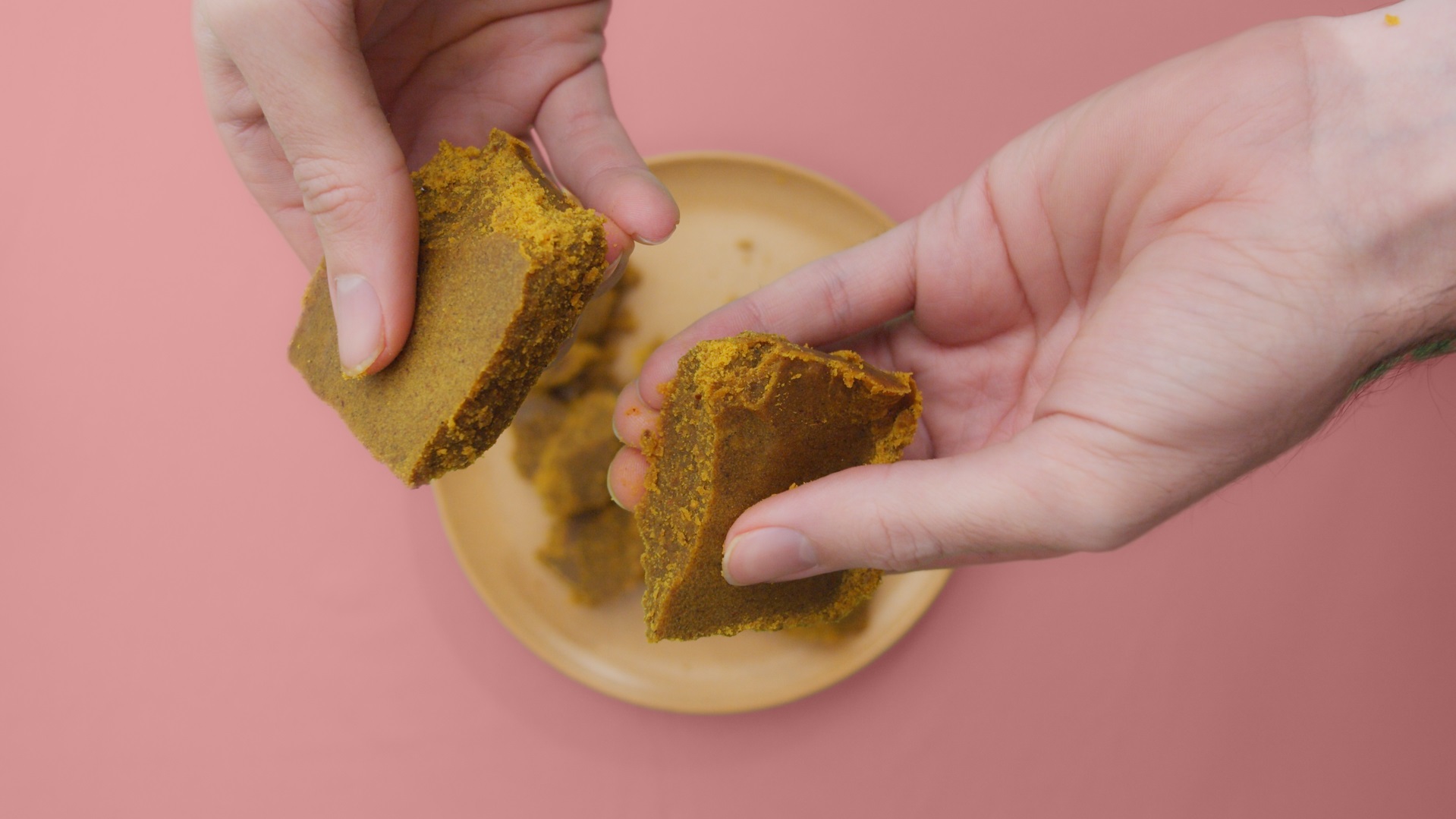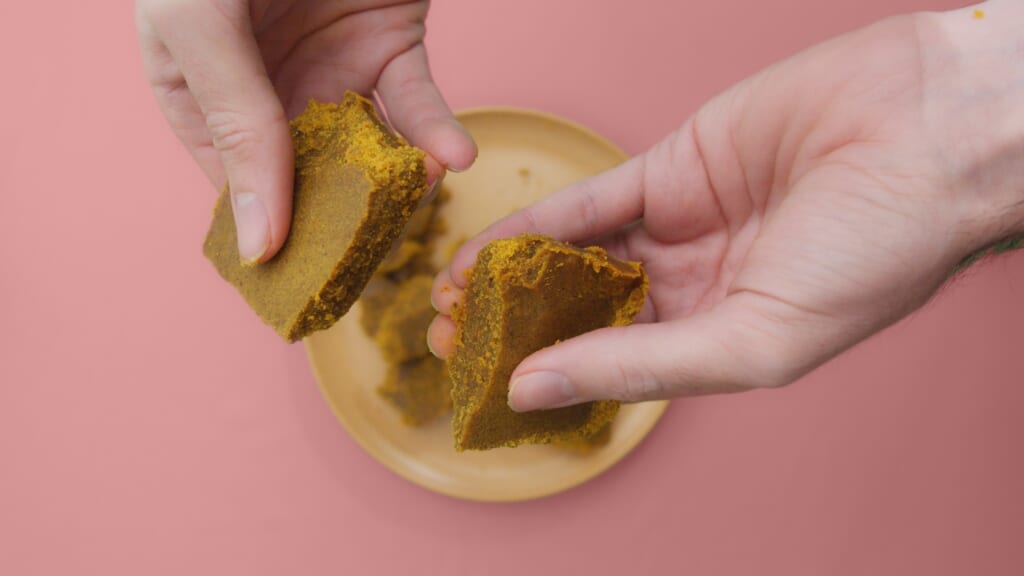 The important thing is to use fat and flour in equal proportions. This recipe is made out of butter and wheat flour, but you can use margarine and other kinds of flours like rice flour depending on your preferences and diet.
Ingredients for a Home-made Curry Roux
Turmeric (1 teaspoon)
Cardamom powder (1/2 teaspoon)
Cumin (1 teaspoon)
Powdered cloves (1/2 teaspoon)
Garlic powder (1 teaspoon)
Nutmeg (1/2 teaspoon)
Black pepper (1 teaspoon)
Ginger powder (1/2 teaspoon)
Cayenne pepper (1/2 teaspoon)
Honey (3 tablespoons)
Butter (100g)
Flour (100g)
The list of spices can be adapted to your taste. Consider it like a base you customize as much as you want. I would point out that half a teaspoon of cayenne pepper will give you a relatively spicy curry, so you can reduce the quantity if you prefer a milder curry.
How to Make Curry Roux at Home:
In a saucepan, melt the butter over low heat.
2. Stir the flour into the melted butter and mix until there is no lumps. Take the saucepan off the heat.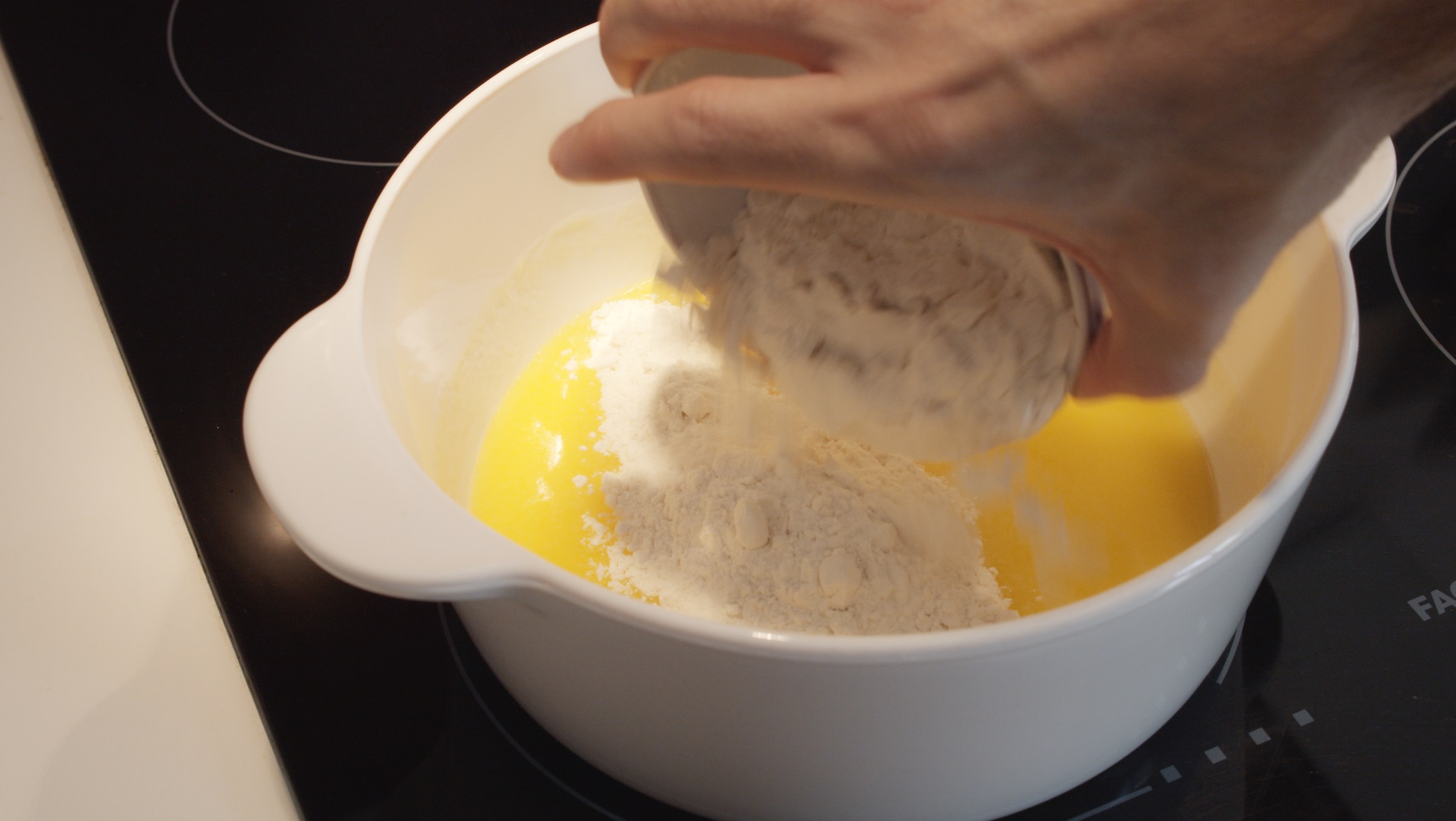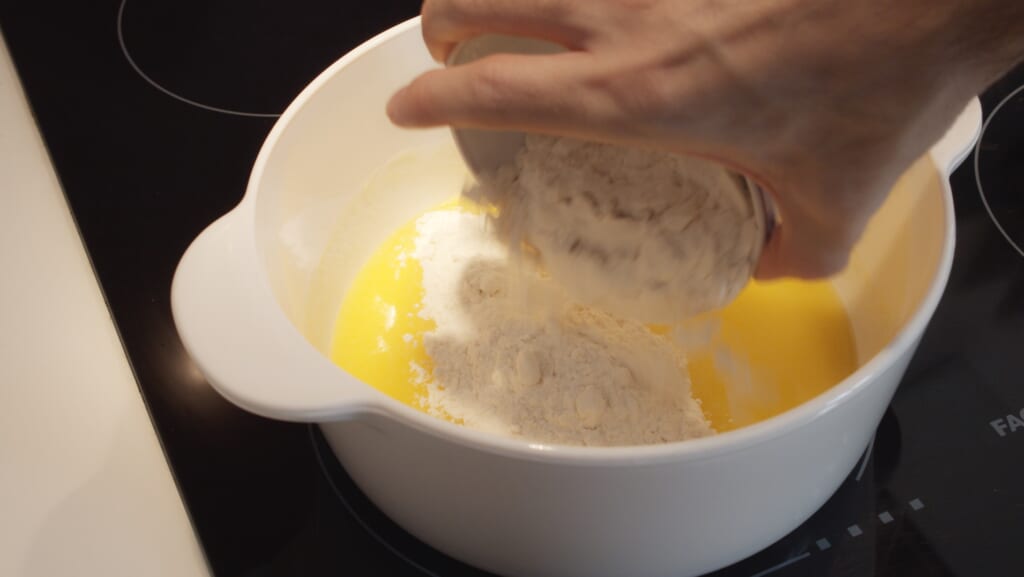 3. In a pan, brown the spices until it releases its aroma (be careful not to burn the spices).
4. Put the saucepan with the butter back on the heat and add the spices.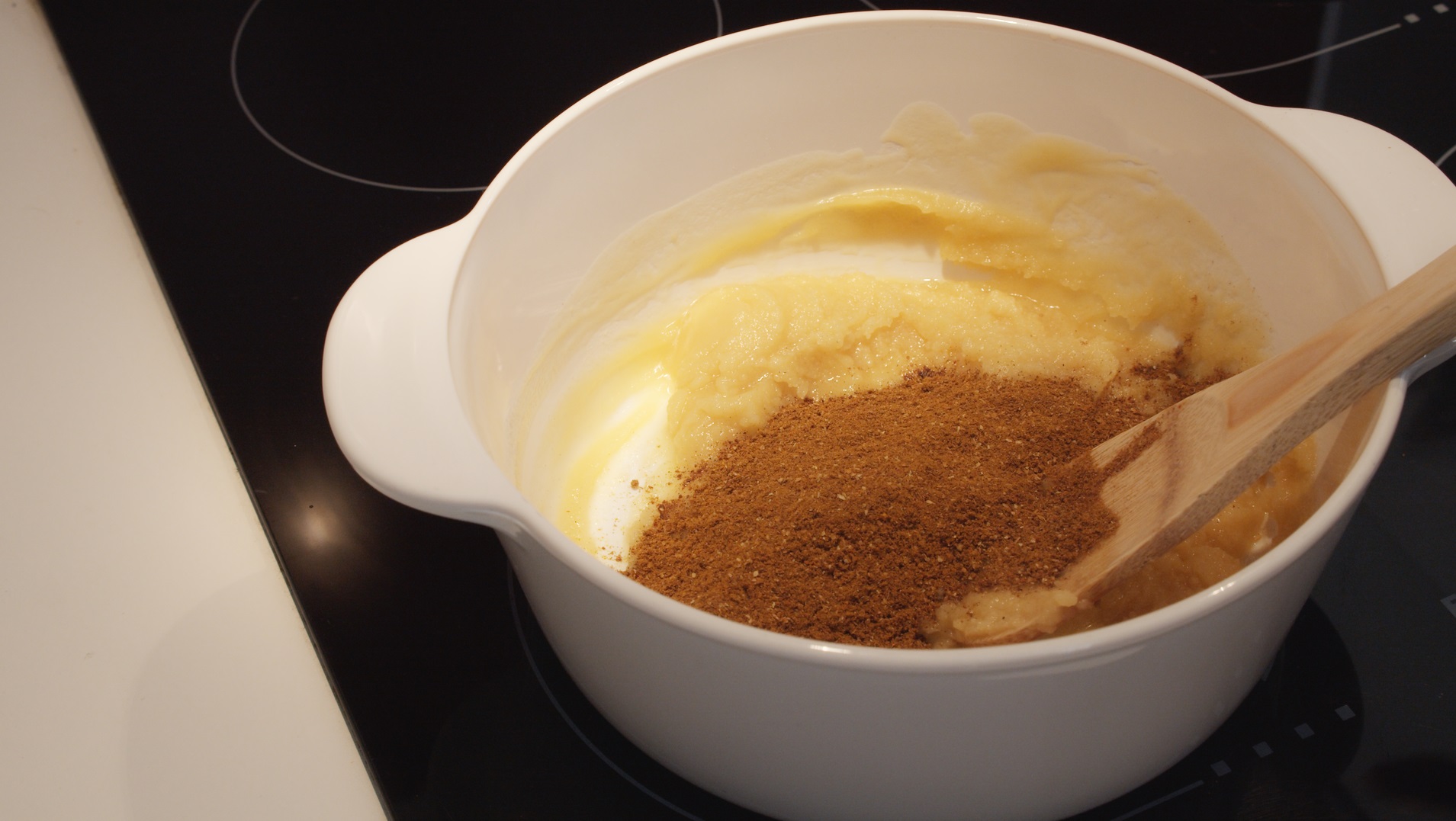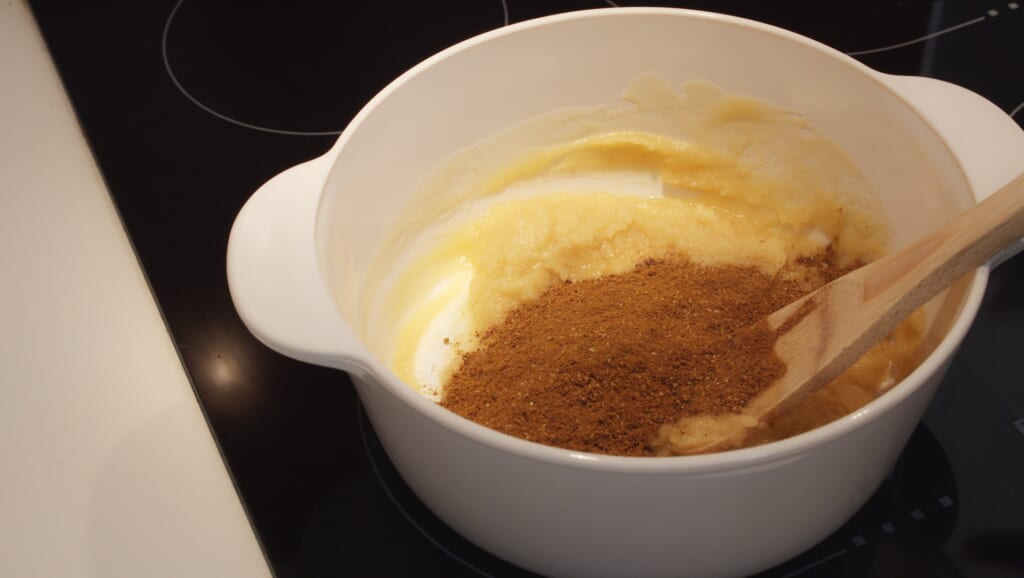 5. Add honey and mix everything together.
6. Place in a container (which can be lined with baking paper or cellophane to help you take out your curry roux easily) and place in the fridge for one day.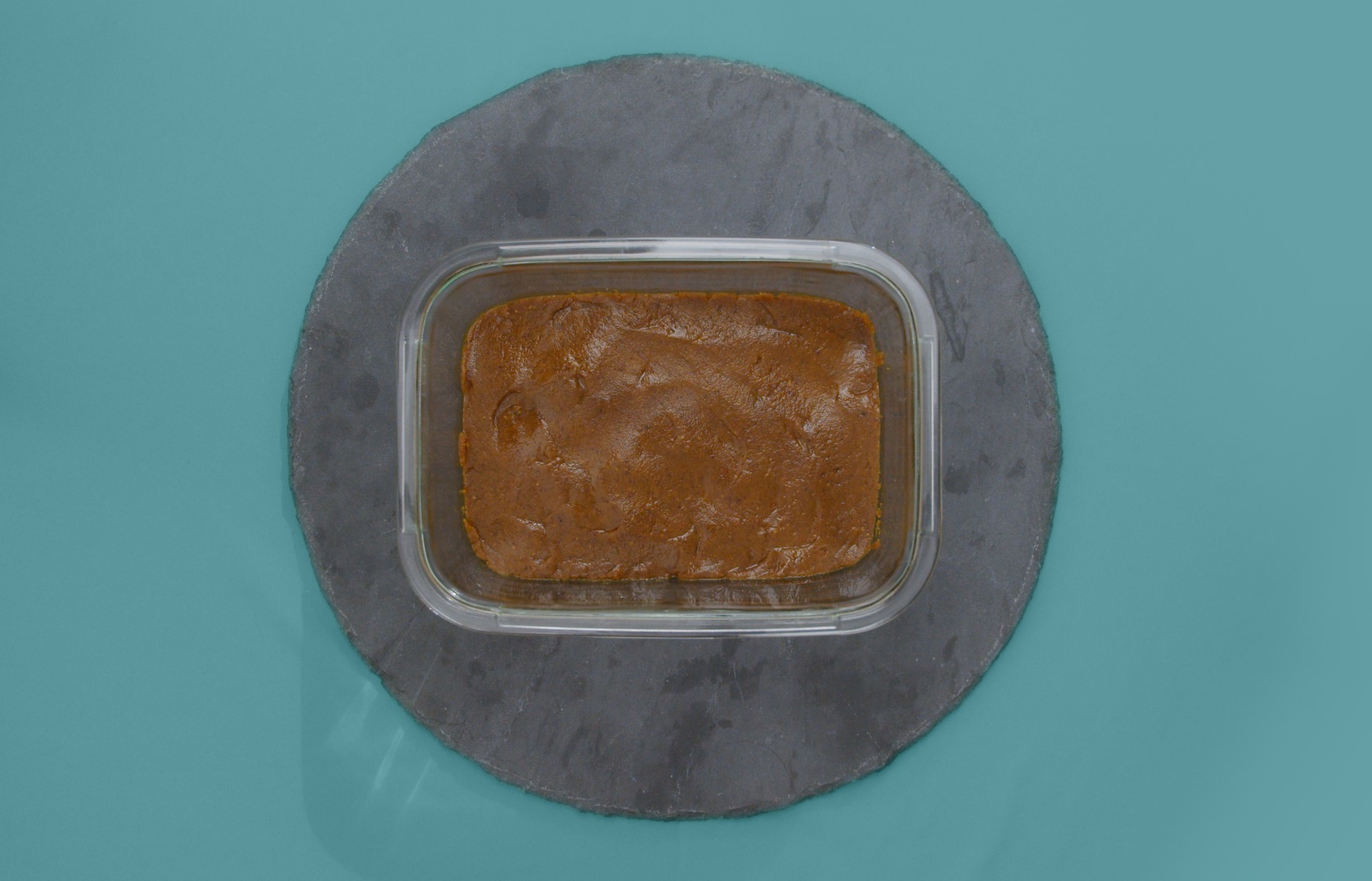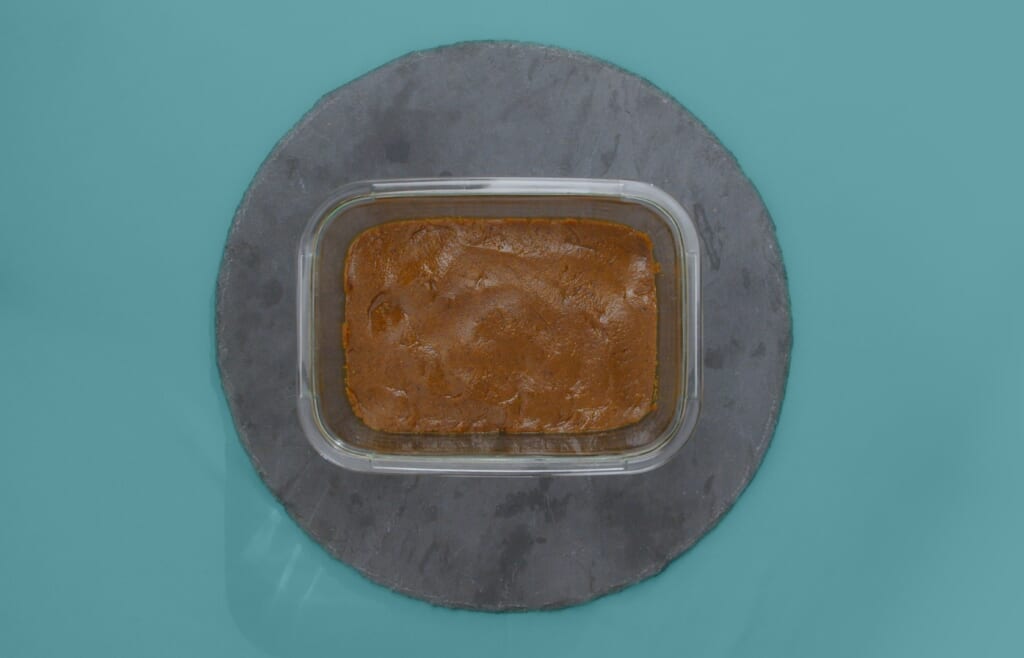 7. Your curry roux is ready to use! (see how to prepare a Japanese curry). Unlike the curry roux you can buy in stores, this curry roux is not salty at all, so you will need to remember to salt your meat and vegetables before adding the curry roux.
See how to prepare a curry roux in our video:
It was the first time I prepared my own Japanese curry roux, and I was pleased with the results! The taste was slightly different from the curries I'm used to eating, but no doubt, it was a Japanese curry!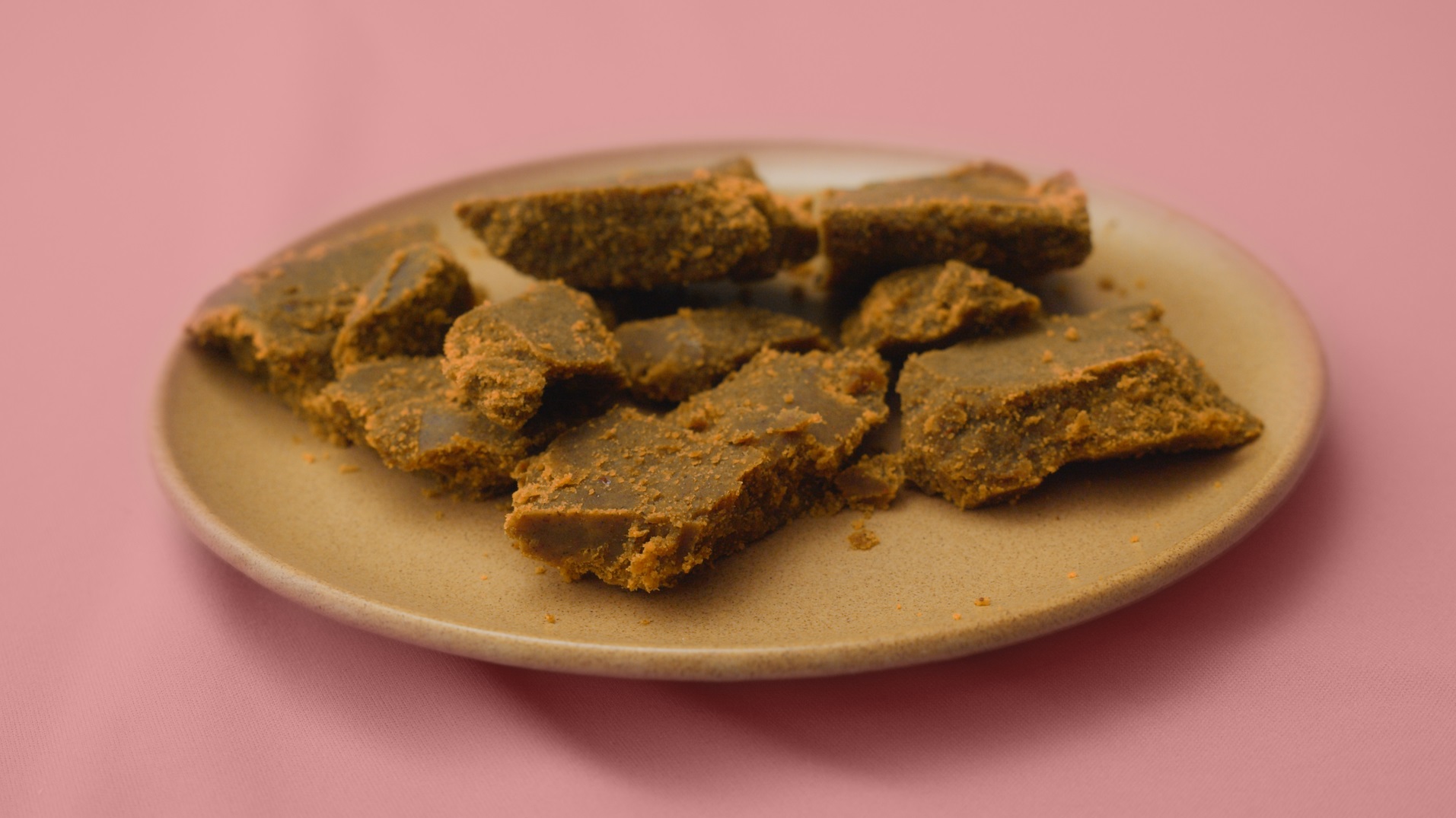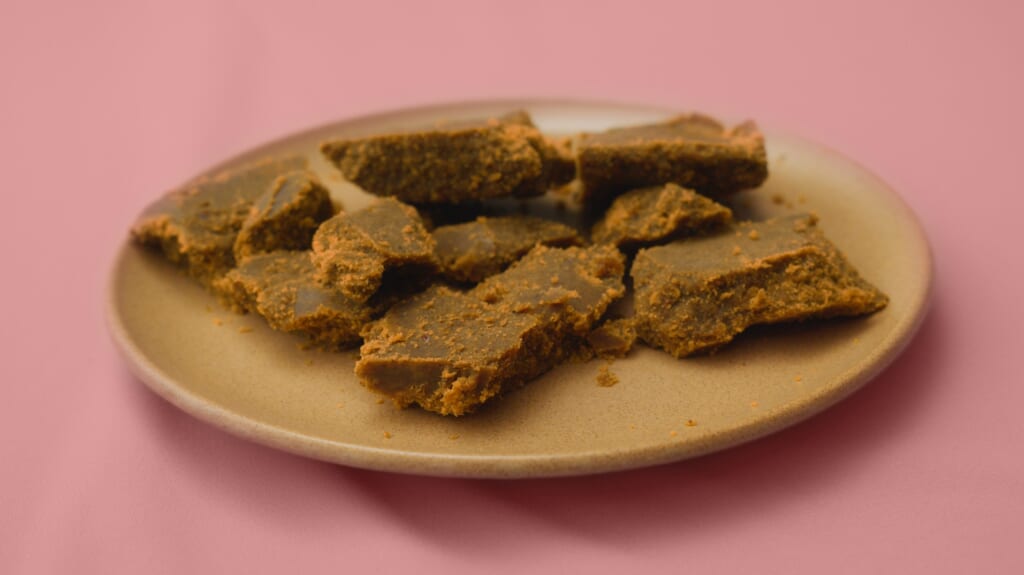 The big advantage of making your own curry roux is that you can adapt it to your tastes. Personally, I would say that cardamom, cloves, and nutmeg could be reduced a little bit as these spices have a quite strong taste. I also added a little bit more honey because I like sweetness in my Japanese curry. It is also possible to replace the honey with some jam. Some people even add chocolate! But it is a great base to start from that can be used to create your own and unique curry roux!
Where to Eat Japanese Curry in Japan?
During a trip to Japan, you will have numerous opportunities to try a Japanese curry in a restaurant! It is so popular that it a classic food that can be found in a lot of restaurants. Yoshinoya, a Japanese fast-food brand mainly famous for its gyudon (a dish of rice topped with beef and onion), offers Japanese curry for less than 400 yen. You can also try a katsu-kare (Japanese curry served with breaded deep-fried pork) in most shokudo (食堂), small restaurants where students and employees go to eat a quick and inexpensive meal during their lunch break.
But there are also some popular Japanese curry restaurants where you will find a wide selection of curries!
Curry House CoCo Ichibanya
Among the Japanese curry restaurants, Curry House CoCo Ichibanya, known as CoCoICHI, is arguably the most popular. You can find CoCoICHI restaurants everywhere in Japan! The franchise even managed to go global with a few restaurants elsewhere in Asia, and even two restaurants in London and four restaurants in California.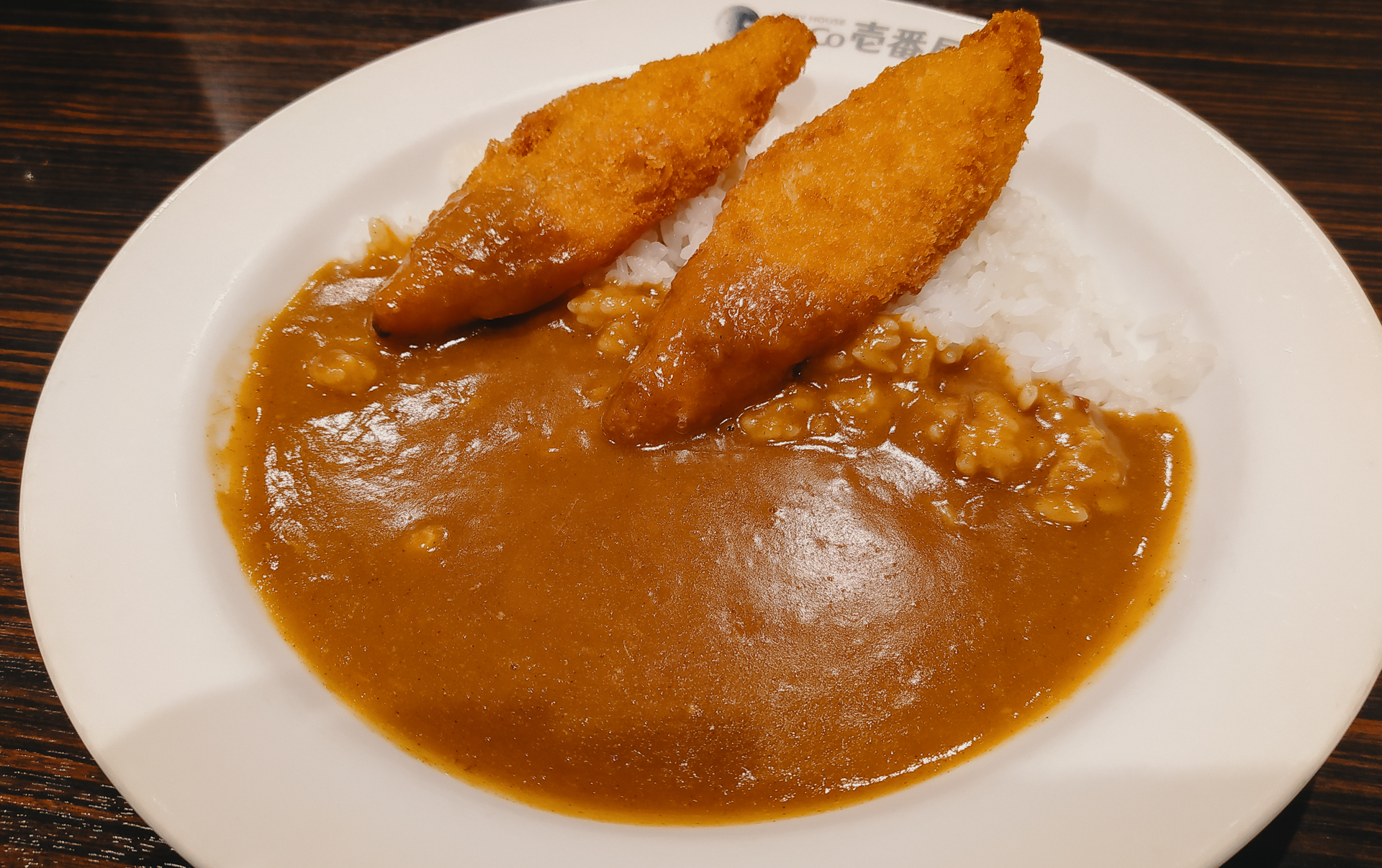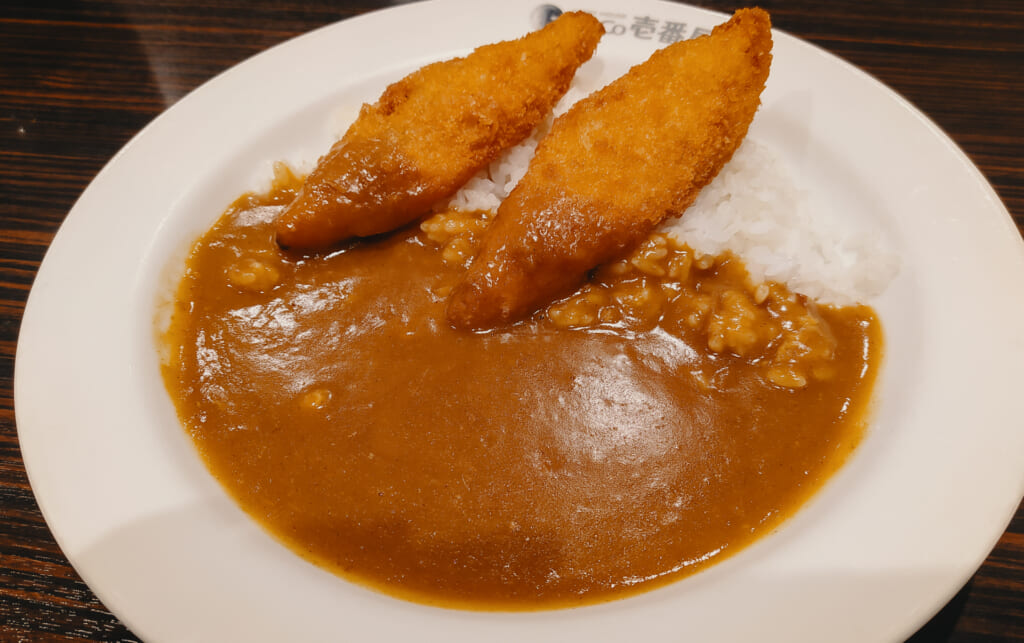 If CoCoICHI is so successful, it's because customers can completely customize their curry. You can choose the quantity of rice, spice level (from 1 to 10) and its sweetness level (from 1 to 5). Of course, you also have an extensive choice of toppings (meat, fish, vegetables, cheese, etc.) The restaurant offers vegetarian and halal curries. If you suffer from food allergies, you can find an allergen-free version of CoCoICHI curry with no egg, milk, gluten, peanut, shrimp, or crab, so you can safely enjoy a delicious Japanese curry!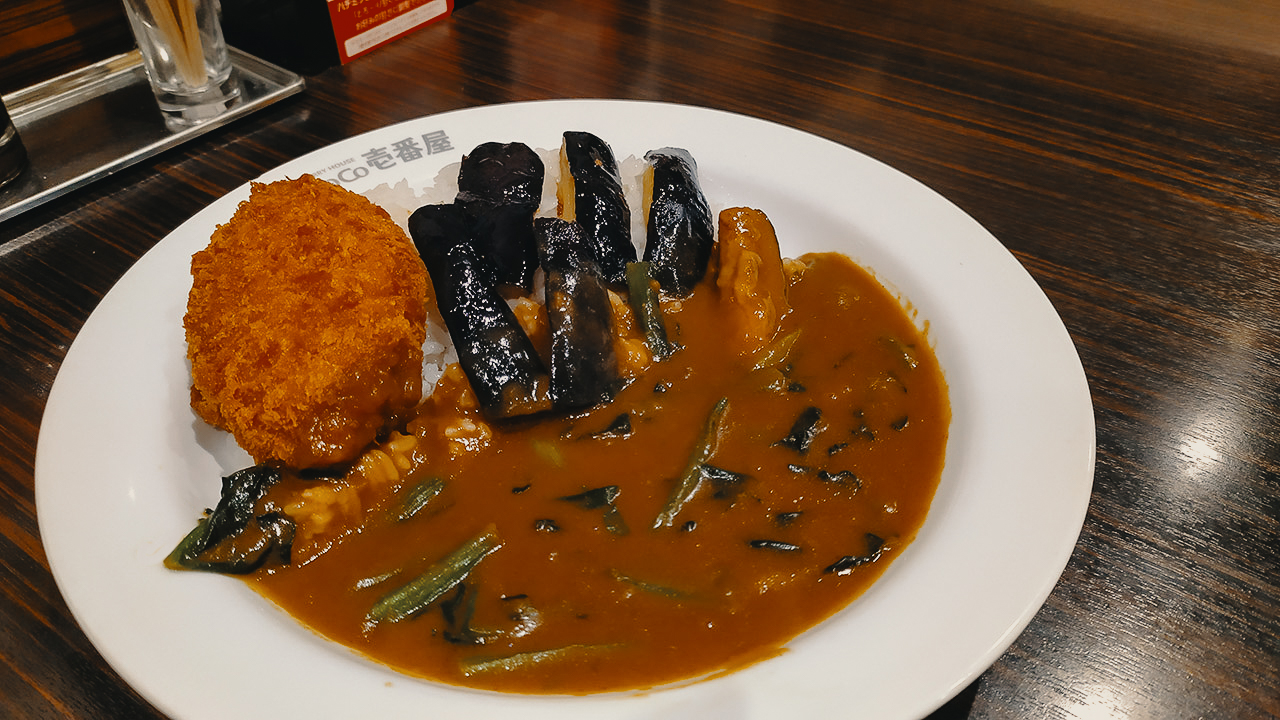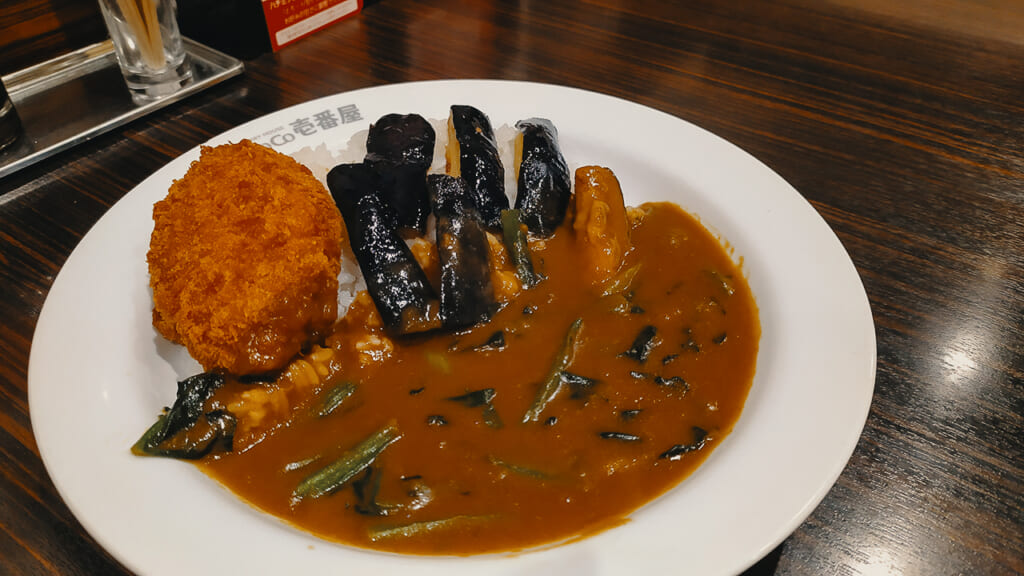 The price of curry at CoCoICH varies from 400 to 1,700 yen depending on the kind of curry and the toppings you choose.
Kare Wa Nomimono
"Kare Wa Nomimono" (カレーは飲み物) literally means "curry is a drink", implying that this restaurant's curry is so delicious that you could drink it. I agree with this claim as this is one of my favourite Japanese curry restaurants.
This franchise is much smaller and less known than CoCoICHI, but their curries are absolutely fantastic. Kare Wa Nomimono offers only two different kind of curries: a black pork curry and a red chicken curry. You will be able to choose the amount of rice served with the curry which will not cost anything more if you choose a larger portion (but believe me, the small portion of rice is already quite generous).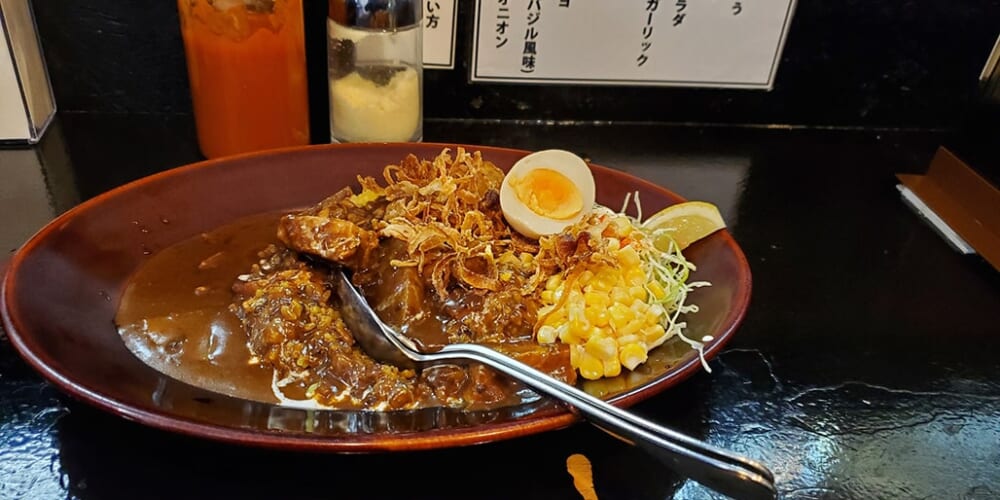 You can personalize your curry by choosing 3 toppings from a list of ten ingredients. You need to give the number of toppings you want. If you like onions, I strongly advise you to choose the fried onions that pair perfectly to the curries of this restaurant!
A pork curry costs 890 yen, and a chicken curry costs 790 yen. You can also add some extra sliced of grilled pork for a few hundred yen.
For the moment, Kare Wa Nomimono has several restaurants in Tokyo and one in Kofu. But the growing success of the brand may allow them to establish more widely in Japan!
Japanese curry is a prevalent dish in Japan. It's very easy to prepare at home, and it will make your taste buds travel to Japan! And don't hesitate to walk through the doors of a curry restaurant during a trip to Japan. You won't regret it!