If you've ever wondered what it might be like to harvest your own food and then cook it for supper, an overnight farm stay with the Ogura couple in Mie prefecture (三重県) will show you just how it's done.
As living sustainably in the rural mountains of Mie may be a mystery to many city-dwellers, the Oguras invite curious visitors to come experience local farm life at their Mokumokuya (モクモク家) guest house in the small town of Taiki (大紀町).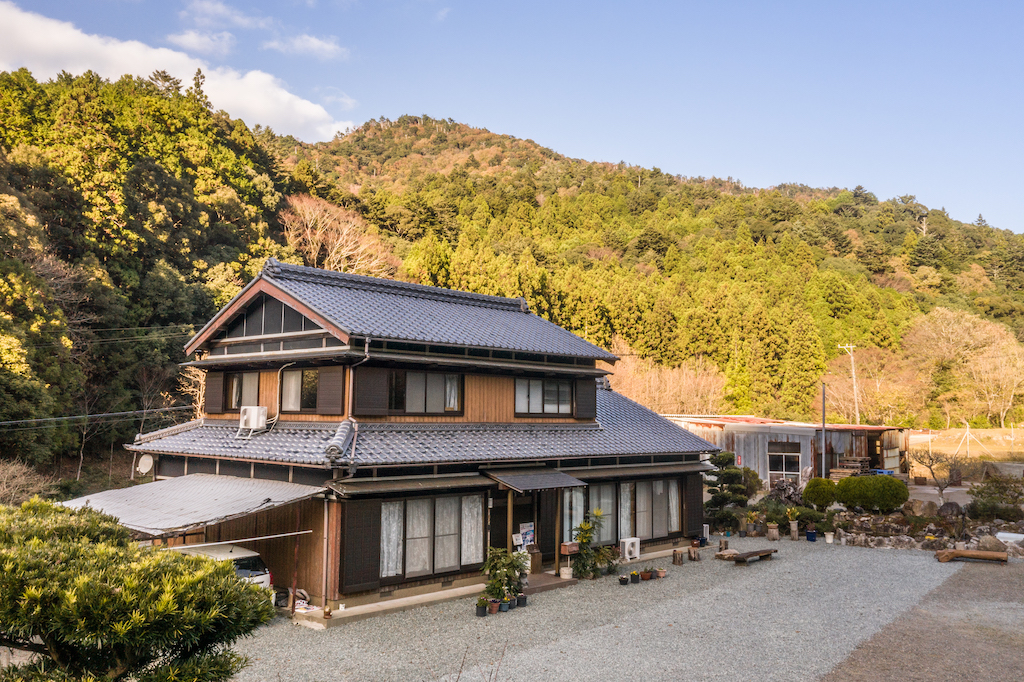 Both Ogura husband and wife were born and raised in Taiki, and Mr. Ogura is the fourth generation of his family to work as a farmer in this very same location. Naturally, they have an extremely intimate relationship with their surroundings, as well as the skills, patience, and passion for sharing their harmonious way of life with others. In addition, they are quite tech-savvy when it comes to communication — so don't worry if you come with only phrasebook-level Japanese, as the Oguras are accustomed to conversing with guests from around the world, whether it involves simple hand gestures or smartphone translation apps.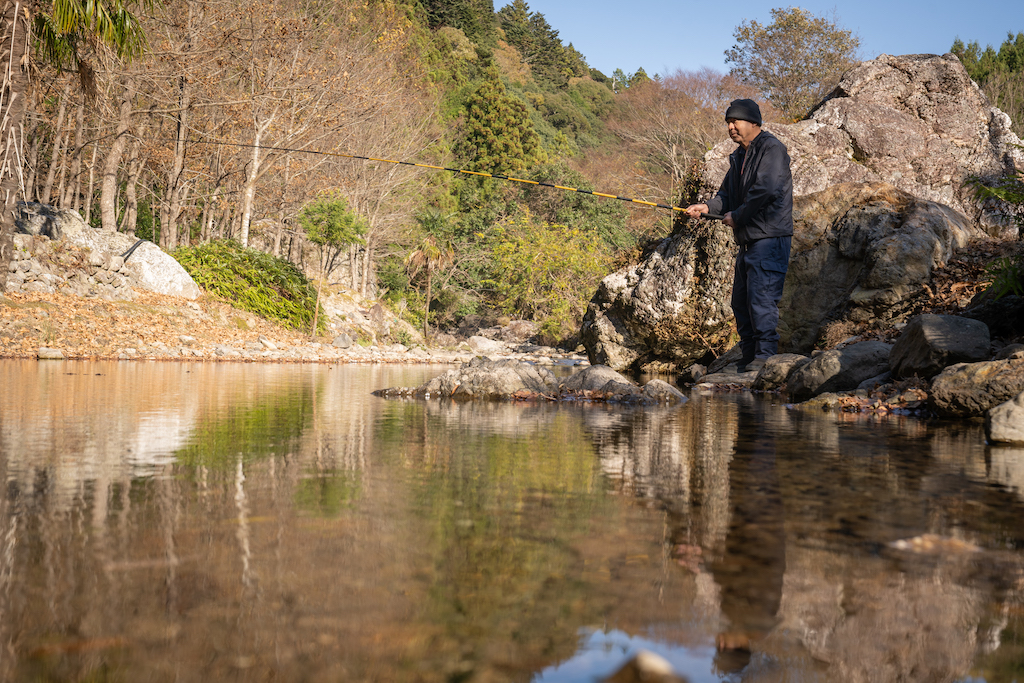 Your farm stay begins in the afternoon when the Oguras welcome you to join them in various preparations for that night's supper. One of the most exciting activities is fishing in the small river at the foot of their own garden. Long, silvery, freshwater Ayu fish are plentiful, and Mr. Ogura is an expert at netting spiny-legged river crabs. Inside the garden, you can pick fresh vegetables and even harvest shiitake mushrooms cultivated on a log.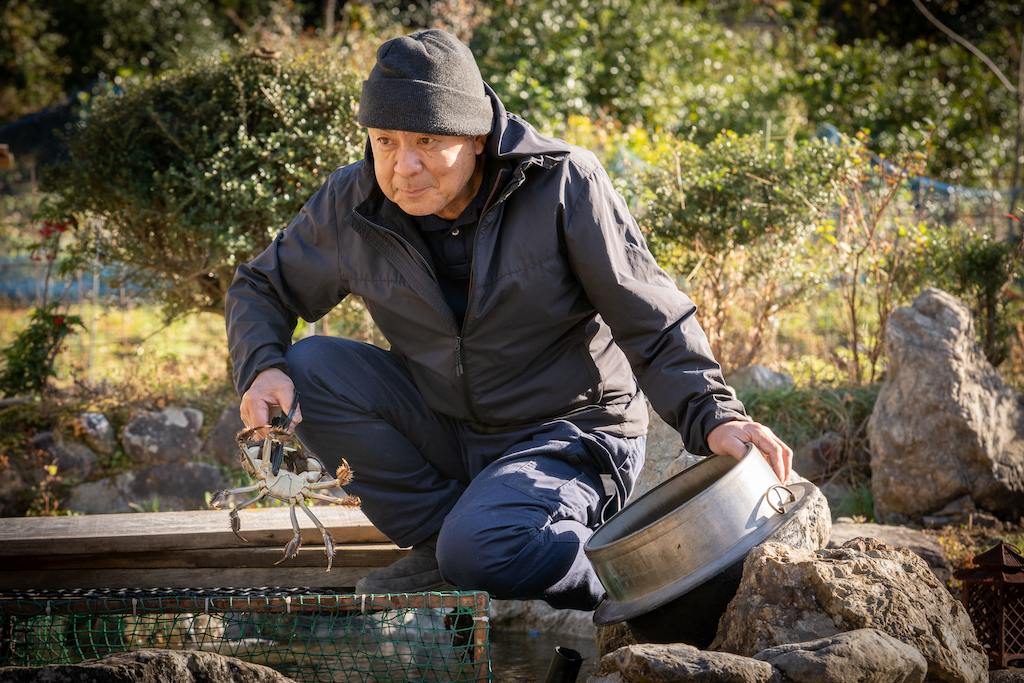 One more advantage to living in the mountains is that you can collect fresh spring water — not only for drinking but also to use for the evening soup and other broths. And because much of the food is cooked over an open hearth, another typical activity is cutting down long branches with an enormous saw before chopping them into firewood with an ax.
Cooking and Eating Japanese Farm-style Sukiyaki
Then comes the traditional farm-style cooking. Mr. Ogura boils the crab over a crackling furnace and grills the skewered Ayu over glowing charcoal, so you can eat them salted right off the stick. Meanwhile, Mrs. Ogura is busy in the kitchen slicing, steaming, and stir-frying the vegetables and mushrooms into the rest of the meal.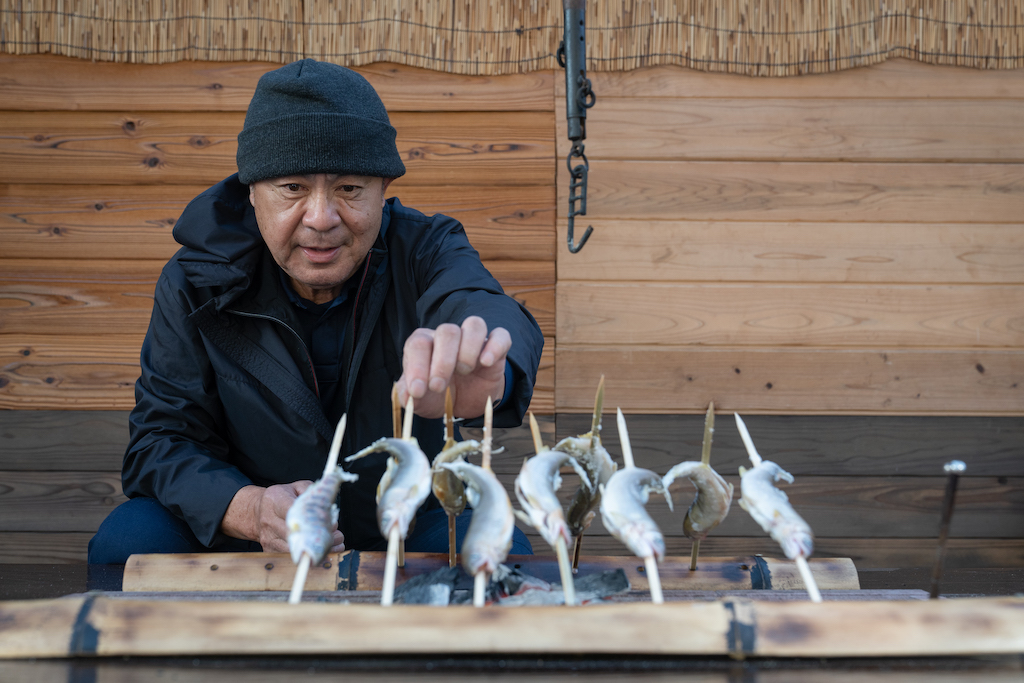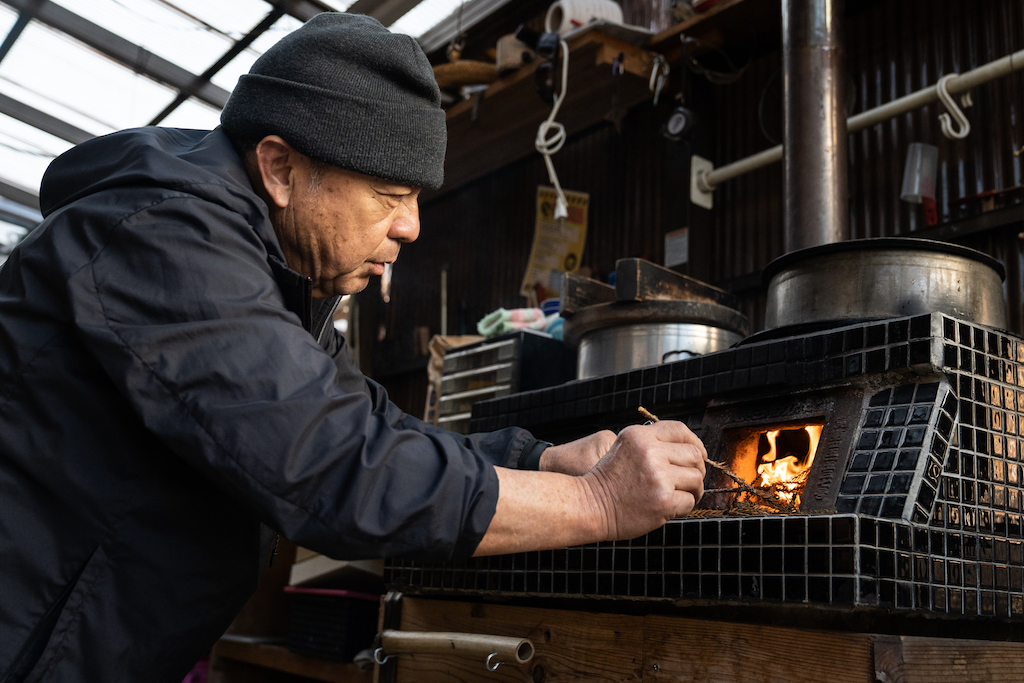 Sukiyaki-lovers, take note: The highlight of tonight's supper is sukiyaki Matsusaka-gyu (松阪牛) — one of Japan's top gourmet beef from the meat of Japanese Black virgin female cows reared under strict conditions in the nearby Matsusaka region. Simmering the thin slices of luxury-grade beef in a hot pot full of fresh vegetables from the day's harvest, followed by the sweet and savory tastes of heavily marbled meat melting in your mouth, may be the most memorable moment of your Mie farming experience.
Not to worry: vegetarians are just as welcome on the farm. The Oguras are more than happy to prepare enhanced vegetarian meals featuring all the fresh produce from their garden. What's most important is that you enjoy your shared experience of preparing and eating a homestyle supper together. Just let them know in advance if you prefer certain options, and they will gladly adapt both the meals and the activities.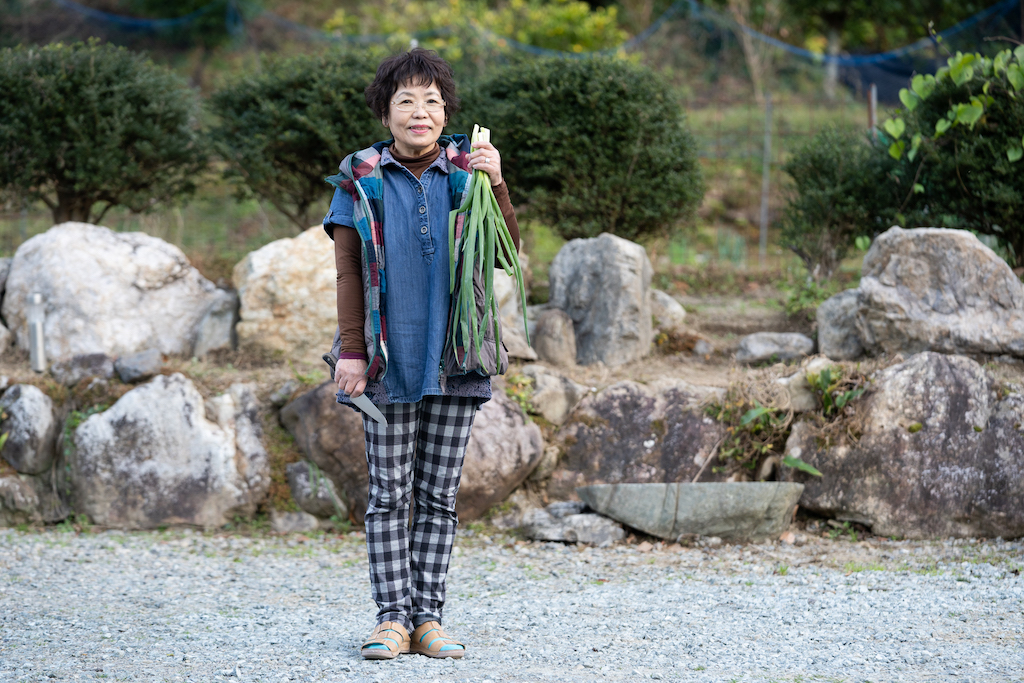 In winter, when there are fewer vegetables to harvest, Mrs. Ogura can also help you dress in an exquisite antique silk kimono, traditionally reserved for the Japanese bride of a wedding ceremony. You will feel right at home in the tatami-mat rooms of their traditional style wood house, with wide shoji sliding doors opening out to face the peaceful countryside.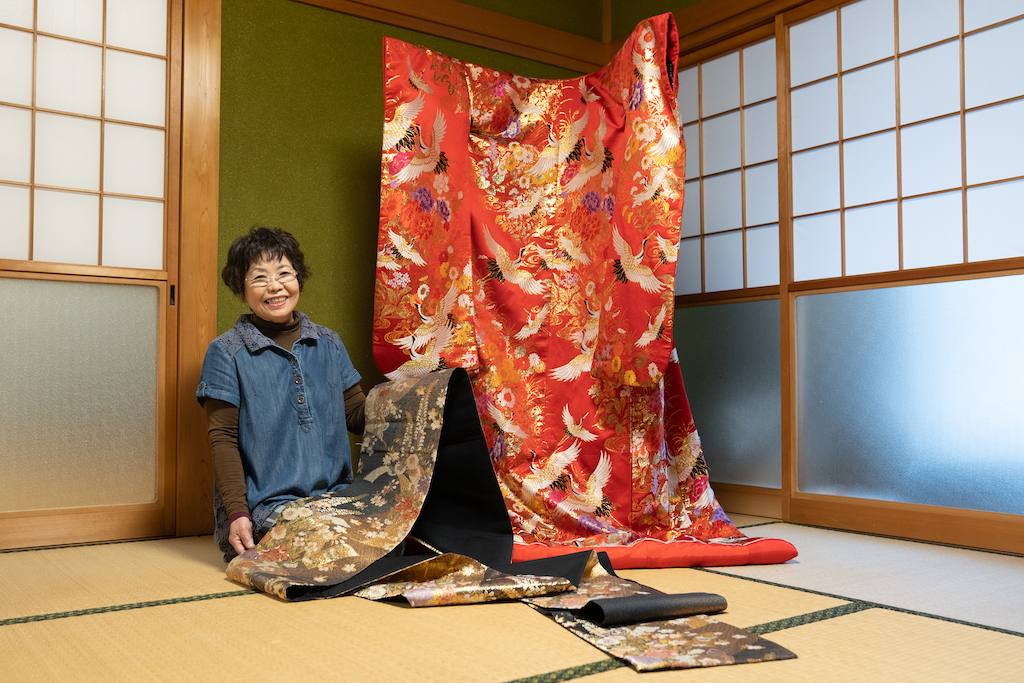 You can also take a quiet walk in the rural vicinity of their house, where you'll pass small rivers and enjoy scenic views of the surrounding mountains and forests. In autumn, you might even see the colorful foliage on nearby Amikakeyama.
How to Get to Ogura Farm Stay
To get to Taiki, take the shinkansen to Nagoya, then transfer to another train line that connects with the local Kisei line (紀勢本線) that stops at both Aso (阿曽) and Ise-Kashiwazaki (伊勢柏崎) stations.
Miescape's "Japanese Traditional Living and Farm Experience" program is available all year round to introduce you to the Oguras or one of more than a dozen other farmhouses in Taiki. You will be picked up from the nearest train station and arrive at the house around 3 PM. The participation fee of ¥10,000 per person includes all activities, accommodation, dinner, and breakfast. Around 10 AM the following morning, you will be driven back to the nearest train station.
For a memorable farm stay in Mie prefecture, simply get on the train, save your stomach for sukiyaki, and bring your enthusiasm for a local taste of traditional farming in Japan!
Photographs and coverage by Ben Beech.
Sponsored by CHUBU DISTRICT TRANSPORT BUREAU and Central Japan International Airport Promotion Council