The Aso-Kuju region of Kumamoto prefecture may be Japan's poster child for what a volcanic landscape truly looks like. While this could be said of the entire archipelago, the combination of tectonic activity and volcanic eruptions have bestowed this prefecture with one of the largest volcanic calderas in the whole world, literally shaping the region, creating the current terrain through several major eruptions. Fortunately, today's available technology offsets the multiple risks of the high volcanic activity of the region thanks to constant monitoring, allowing everyone in the vicinity to take preventive measures. In the meantime, lovers of the great outdoors like myself can freely focus on simply enjoying the best sights Kumamoto has to offer.
Learn about the Volcanic Landscape of Aso-Kuju National Park
Aso-Kuju National Park (阿蘇くじゅう国立公園), one of Japan's oldest national parks since 1934, is an impressive display of the complex natural beauty of the volcanic landscape around Mount Aso and the otherworldly sights of the Kuju mountain range. Besides its natural wonders, since 1982, the park also includes the Aso Volcano Museum, a learning and entertaining facility aimed to satisfy the curiosity of those interested in knowing more about the natural phenomena surrounding Mt. Aso, one of Japan's most important active volcanoes. Geology enthusiasts are in for a treat in this museum, which has a camera that allows visitors to view the Nakadake crater in real-time. Unfortunately, it was defective at the time of my visit due to a previous eruption, but it will be repaired soon. The ground level of the building is free of admission, and here we can find the tourist information center where we can check available sightseeing options in different languages. There's an entry fee of 880 yen to enter the other floors.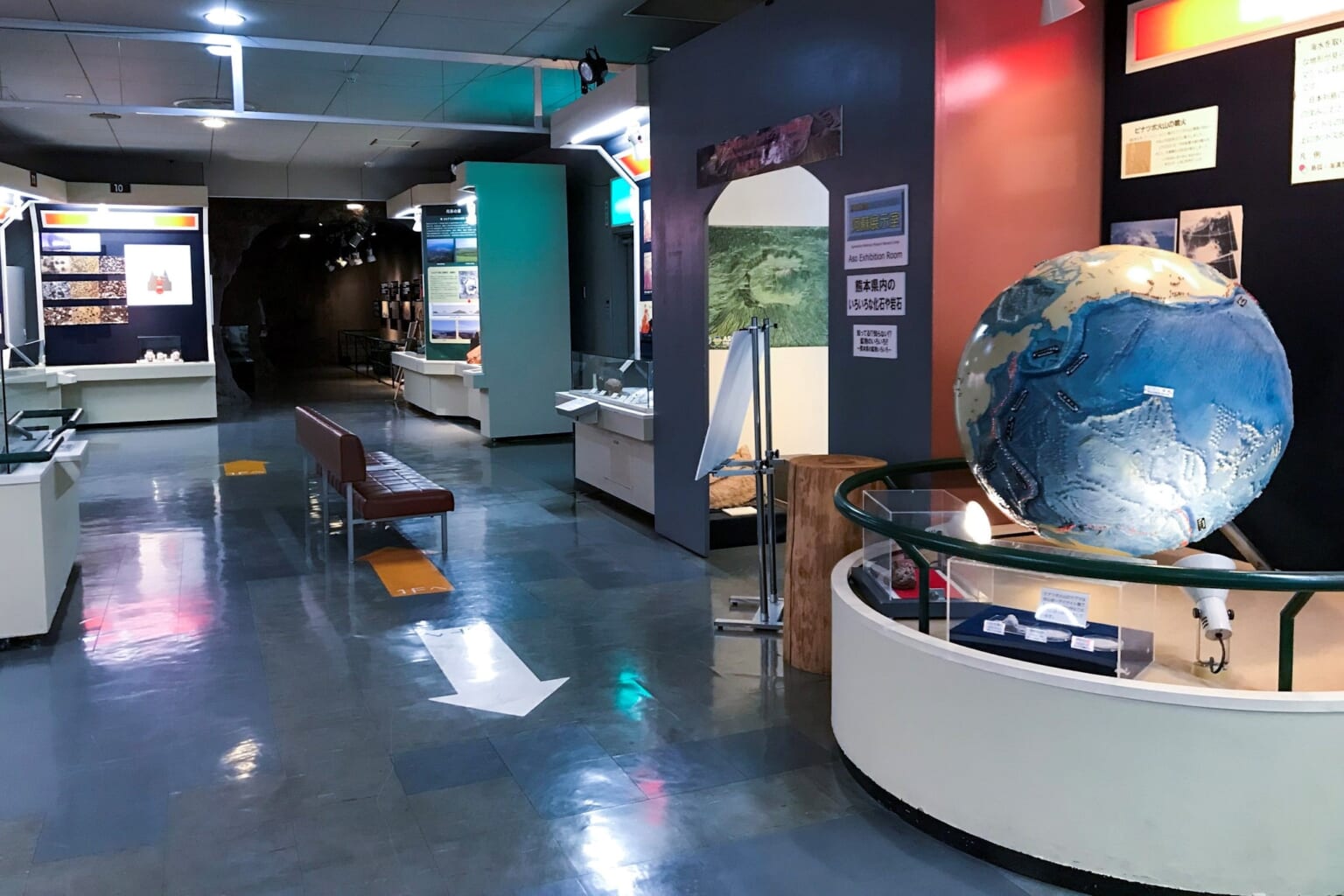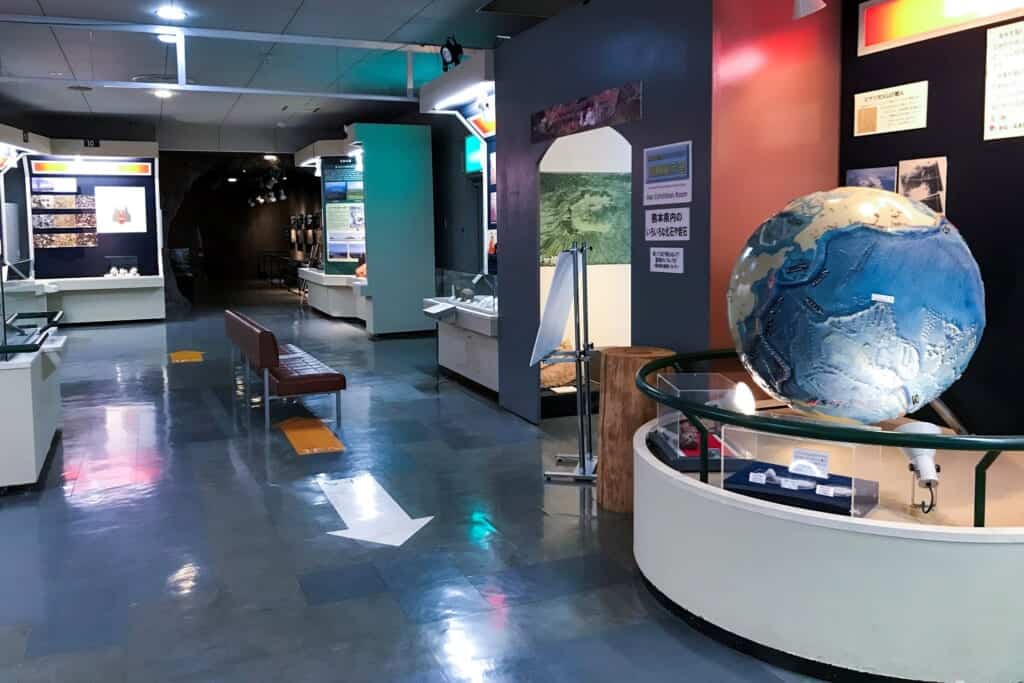 After gaining a better understanding of the fascinating (and a bit terrifying, all things considered) geological phenomena under my feet, I need to stock up some energy on my lunch before continuing with the plans for the day. Out of the few dining options available in the vicinity of the museum, I go for the cozy yet stylish atmosphere of douce Nucca. Their huge window panels allow enjoying the natural scenery during lunch, which is a plus. There's also a small terrace dining area which is always great when there's good weather. Lunch sets go for around 2,000 yen, with the red beefsteak set and the burger set being the most popular choices.
Hike to the Top of One of Mt. Aso's Five Peaks
The name of Mt. Aso may be a little bit misleading because this isn't a single mountain but a compound of five peaks: Takadake, Nakadake, Nekodake, Kishimadake, and Eboshidake. For starters, I meet my English speaking Geo guide Naomi Nishida in front of the museum. Today's original plan was to reach the peak of Kishimadake and then hike close to Nakadake's crater. Unfortunately, a peak in volcanic activity had been detected during the past days, so all Nakadake visits were temporarily canceled. Unsurprisingly, the volcano ended up erupting the next day, which made me realize how active the volcano is.
Just hiking up to Kishimadake was exciting enough, and the small change of plans meant we had enough time to go at a relaxed pace, allowing us to enjoy the scenery thoroughly. This is not a particularly challenging peak — easy enough for families with little kids or older members as a nice weekend activity. Nishida san was a charming and fun guide to spend the afternoon with. She explains how much the landscape and local lifestyle is shaped by these volcanoes, not just the obvious geological activity but also how the abundance of pyroclastic rocks makes them a widely used construction material. She also notes that the Nakadake volcano erupts quite frequently every few years, so people in the area are quite accustomed to their fussy neighbor, it seems.
Kurokawa Onsen, A Charming Old School Hot Spring Village
The hike ended up being quite the walk. So, at the end of the afternoon, I was more than happy to head to Kurokawa Onsen for a well-deserved rest. To the north of Mt. Aso, this small onsen town is a picturesque hamlet with a history that goes back over 300 years. Within the town, 30 outdoor onsen ryokans (traditional Japanese inns) seek to retain the ancient and traditional environment that gives this place its characteristic charm. The small valley's landscape is dominated by wooden structures, transporting tourists to a bygone era surrounded by natural splendor. Given the village's small size, onsen-hopping is one of the visitors' most popular pastimes. This is possible thanks to the onsen token system, a permit that grants access to up to three onsens for just 1,300 yen.
I would be spending the night at Fumoto Ryokan, a beautiful onsen ryokan in the center of Kurokawa Onsen. This family business was founded in 1955 and has various private guest-only onsens in addition to a range of open-air onsens. Their traditional Japanese-style rooms, complete with tatami and futon, are wonderfully pleasant, and simply sitting by the riverside windows is a simple and peaceful delight. Dinner and breakfast are included in the room cost, allowing visitors to sample the finest Japanese kaiseki cuisine.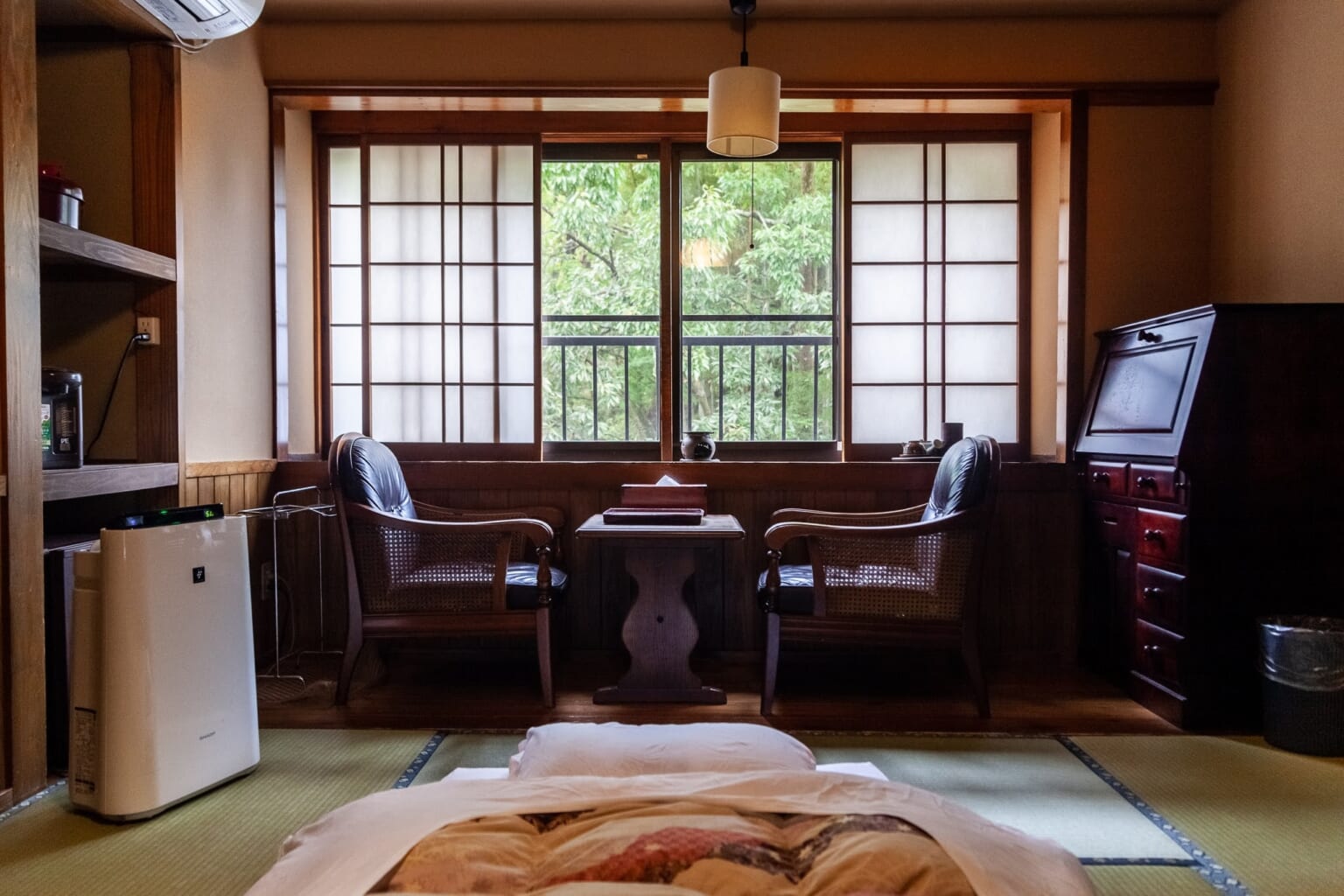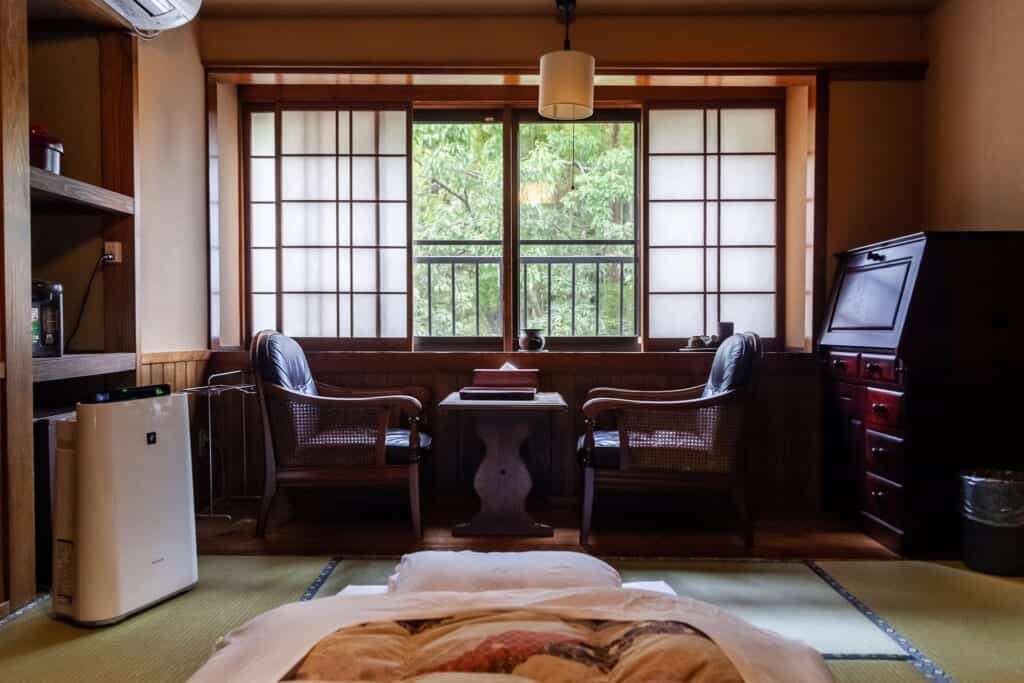 Discover the Great Aso Landscape By Bicycle
The stunning scenery and attractions in the countryside around Aso-Kuju National Park are the perfect setting for a bicycle route, which is precisely what the Aso Kuju Cycle Tour is about. A variety of family-friendly activities and fitness levels ensure that there's something for everyone, from the carefree tourists looking for a leisurely sightseeing ride to the most honed cyclists looking for a challenge. They have an excellent selection of road bicycles and electric bicycles, and a slight discount offered to those who bring their own bike. If you have infant children or small kids, they have you covered with their rental Burley Bee kid trailers. In addition, they also have electrical go-carts for a short ride around the area, which I had a chance to try, and I have to say it was ridiculously fun!
While I'm not exactly Tour de France material, I'm an avid city rider, so I was looking forward to this experience. I was expecting to use a regular mountain bike, but our guide Kota Hashimoto recommended I go with the electric one. Having no prior experience with electric road bicycles, I was pretty surprised by how effortlessly I could ride with them. Guiding us with radio transmitters attached to our bikes, our small group traversed the beautiful grasslands of the Senomoto (瀬の本) area.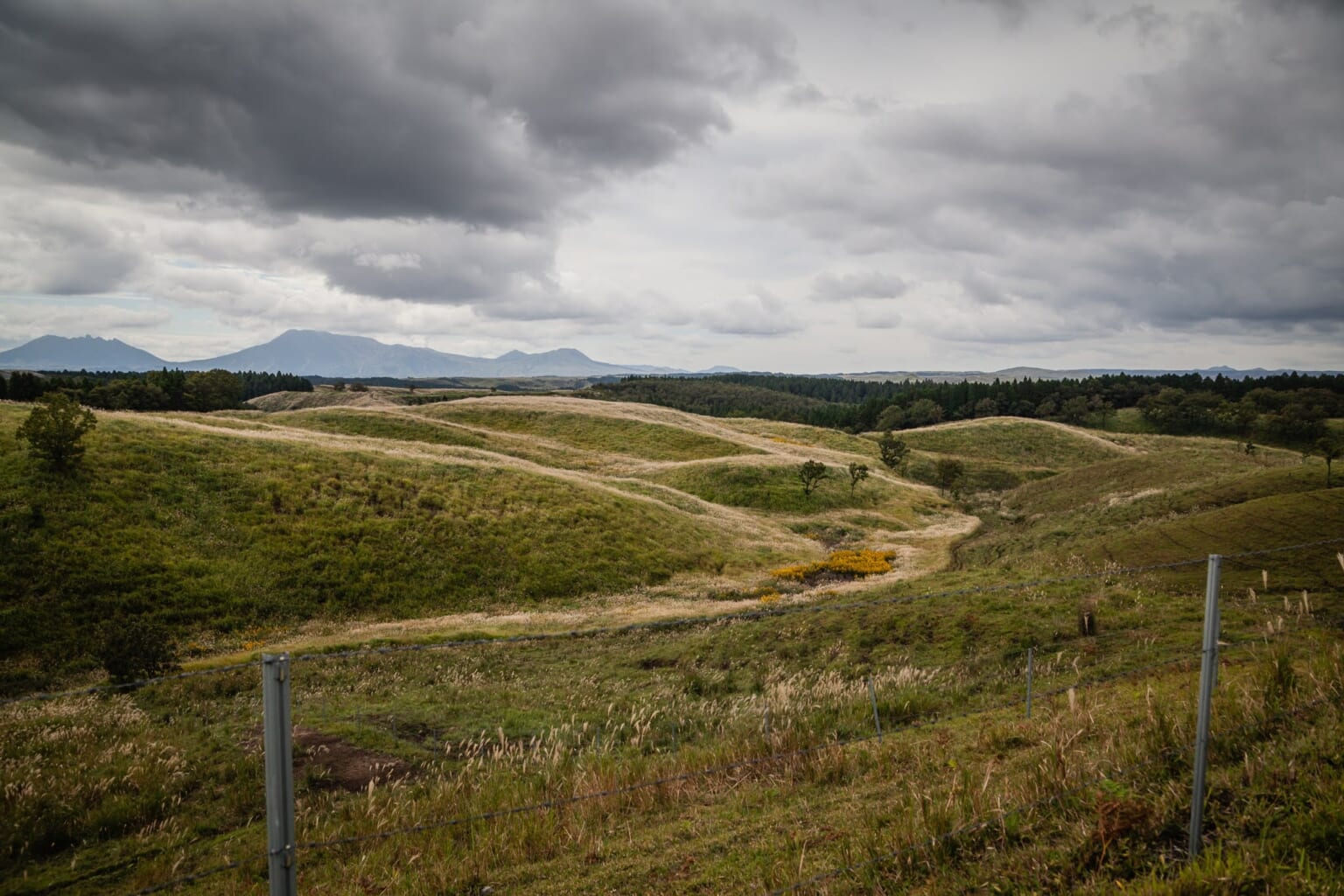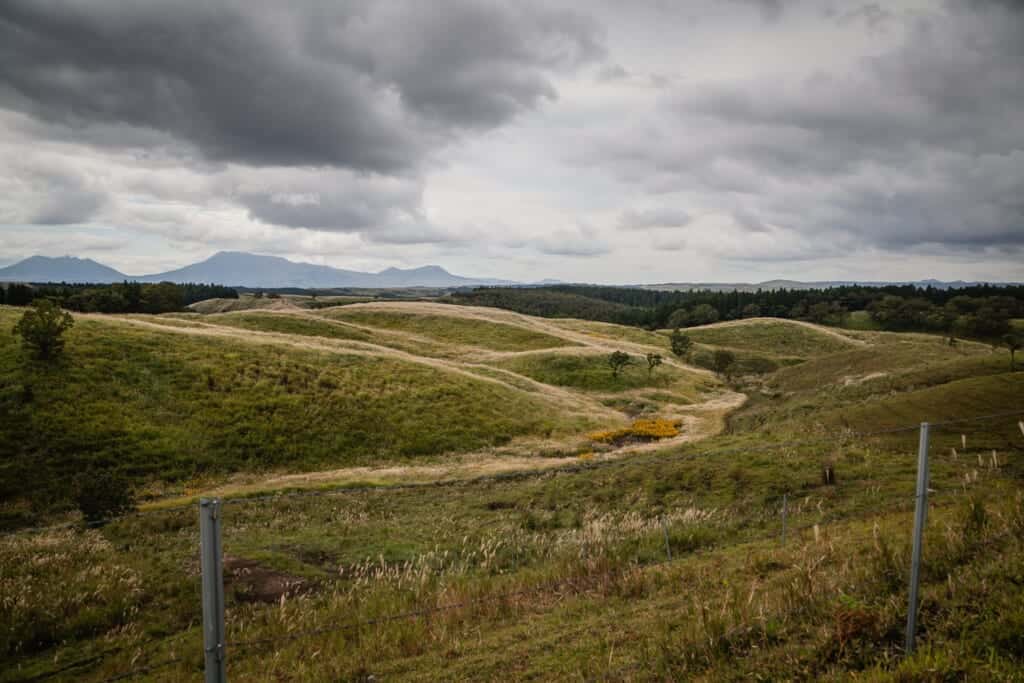 The tour continued through Minamioguni-machi (南小国町), a lovely town where we passed by landmark spots like the historic Manganji Onsen or the temple Ryugozan-manganji. We also had the opportunity to check a few local shops along the way, like a fresh produce store and a cute cafe bakery. The routes are generally defined, but the service is very flexible to adapt to the visitors' interests. Our lively guide was a pleasure to ride with, and his recommendations were on point.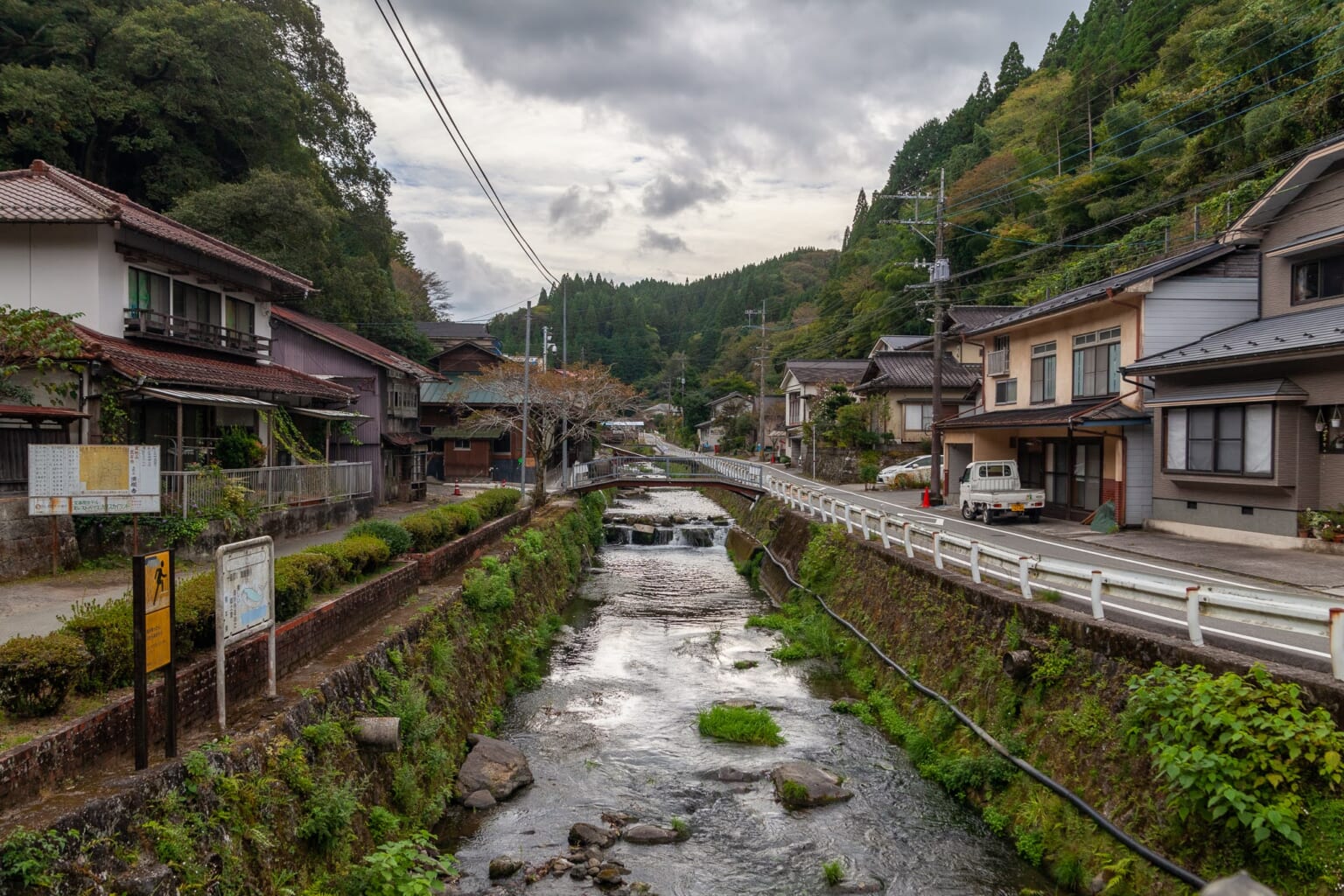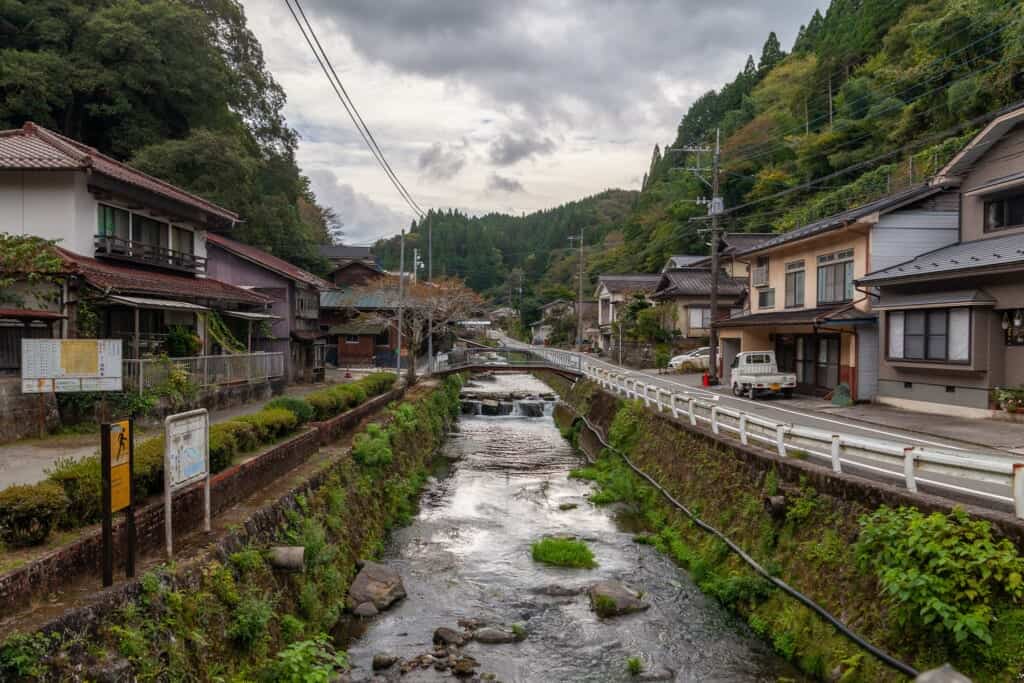 Tour availability can vary based on weather conditions, so get up-to-date information on the Aso-Kuju Cycle Tour Website.
How to Get to Aso-Kuju Region
Aso-Kuju National Park and the surrounding regions span a large area of northern Kumamoto, so renting a car is your best method of getting around. Car rental is available at all major points of entry like Fukuoka, Kumamoto, and Oita. It takes approximately 40 minutes by car from Kumamoto airport and over two hours from Fukuoka and Oita airport.
All in all, Kumamoto is the perfect destination to enjoy outdoor activities. The geothermal heat from the intense volcanic activity is a nice perk for the wonderful onsen in the area, while Kyushu's moderate winters ensure that you can thoroughly enjoy its nature all year round.
Sponsored by Kumamoto Prefectural Tourism Federation