Surrounded by a rich natural environment in the heart of the Japanese Alps, the historical district of Takayama (高山) perpetuates the traditions of Japan's flourishing Edo period (1603-1868). Since ancient times, this merchant city in Gifu prefecture has been renowned for the highly skilled woodcraft of its native artisans. In the 8th century, unable to pay its taxes in rice, as was the custom at the time, Takayama offered the fine skills of its woodworkers instead. Today the city is known as "the little Kyoto of the Japanese Alps" for its pedestrian streets lined with traditional houses.
Travel Back in Time in Takayama's Old Town
Takayama's historic district is located just east of the Miyagawa River, which runs through the city center. The old town (古い町並, Furui Machinami) is a former merchant district. The old town is actually made up of two official preservation districts for traditional buildings, including numerous Edo-period merchant houses with latticed bay windows and wooden trellises. The narrow façades were originally designed to reduce the property tax.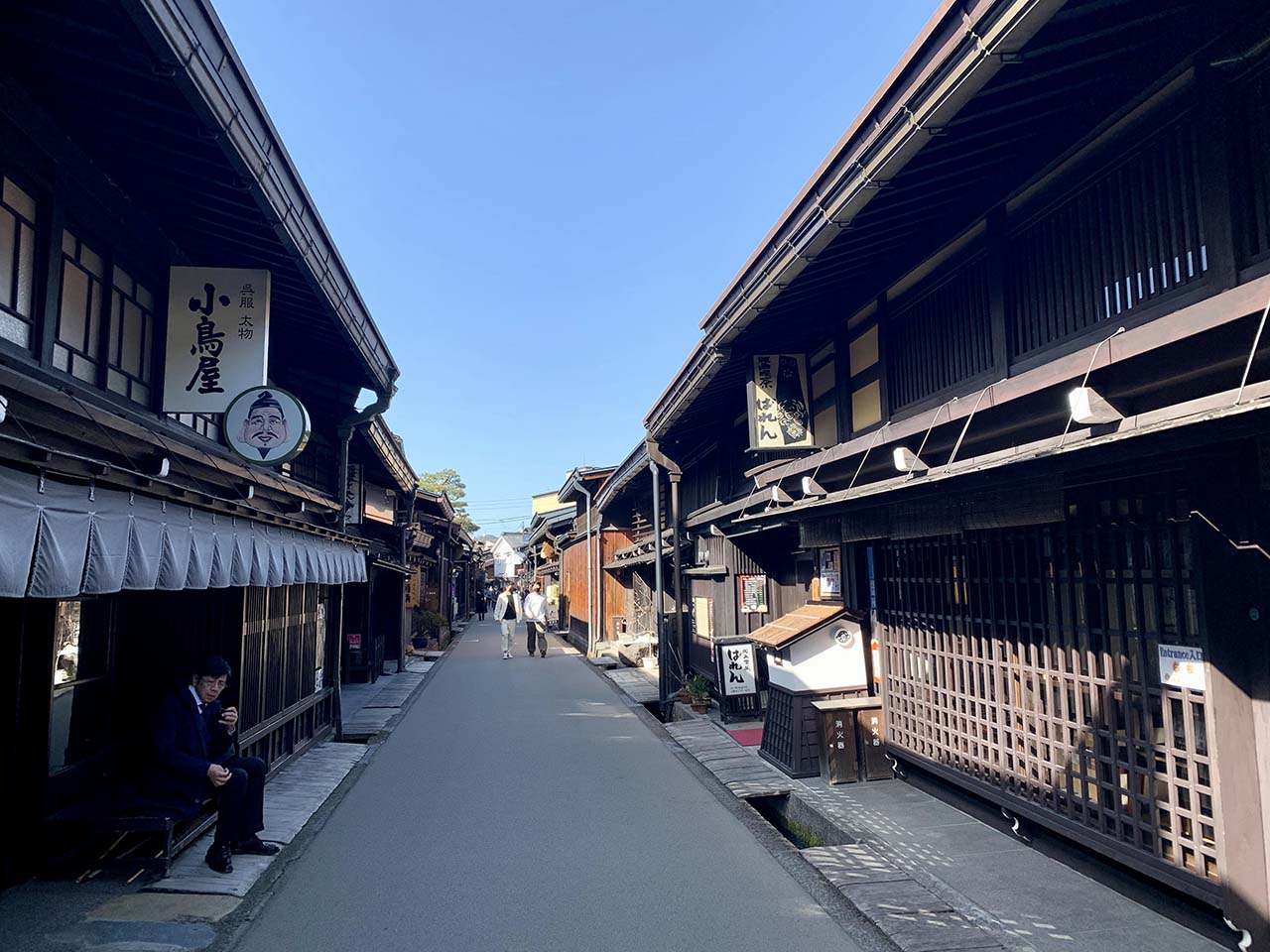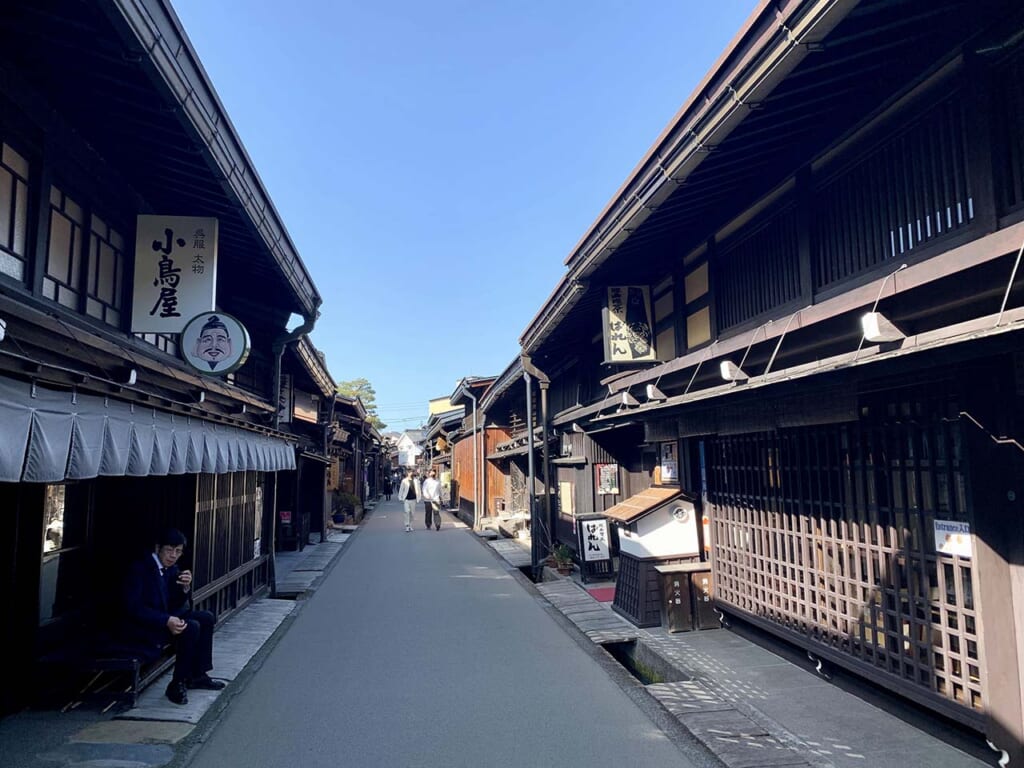 By day, the streets are punctuated by noren shop curtains and sugidama (balls of cedar sprigs hung in sake breweries). By nightfall, after all the tourists have deserted the streets, once silence has settled over the neighborhood and lights come on one by one behind the wooden lattices, it will feel like you've been magically whisked back a few centuries in time.
See Rotating Shelves of Ancient Sutras at Ankoku-ji Temple
While you're in the region, it's worth traveling north into the mountains to visit Ankoku-ji (安国寺), a Chinese-style temple built in 1347 that belongs to a branch of Zen Buddhism. The peaceful Buddha statue in the main pavilion dates from 1356, but Ankoku-ji's real gem is its kyozo (経蔵, scripture house), one of only three such national treasures in Japan.
The kyozo contains a wooden rinzo (輪蔵, wheel repository), a rotary octagonal cabinet that stores the sutras. This 600-year-old rinzo is the oldest existing one of its kind in Japan. It once stored 5,397 books, of which 2,208 can still be viewed on the shelves today. With the temple's permission, you may even have the privilege of joining others to rotate this ancient creaking rinzo!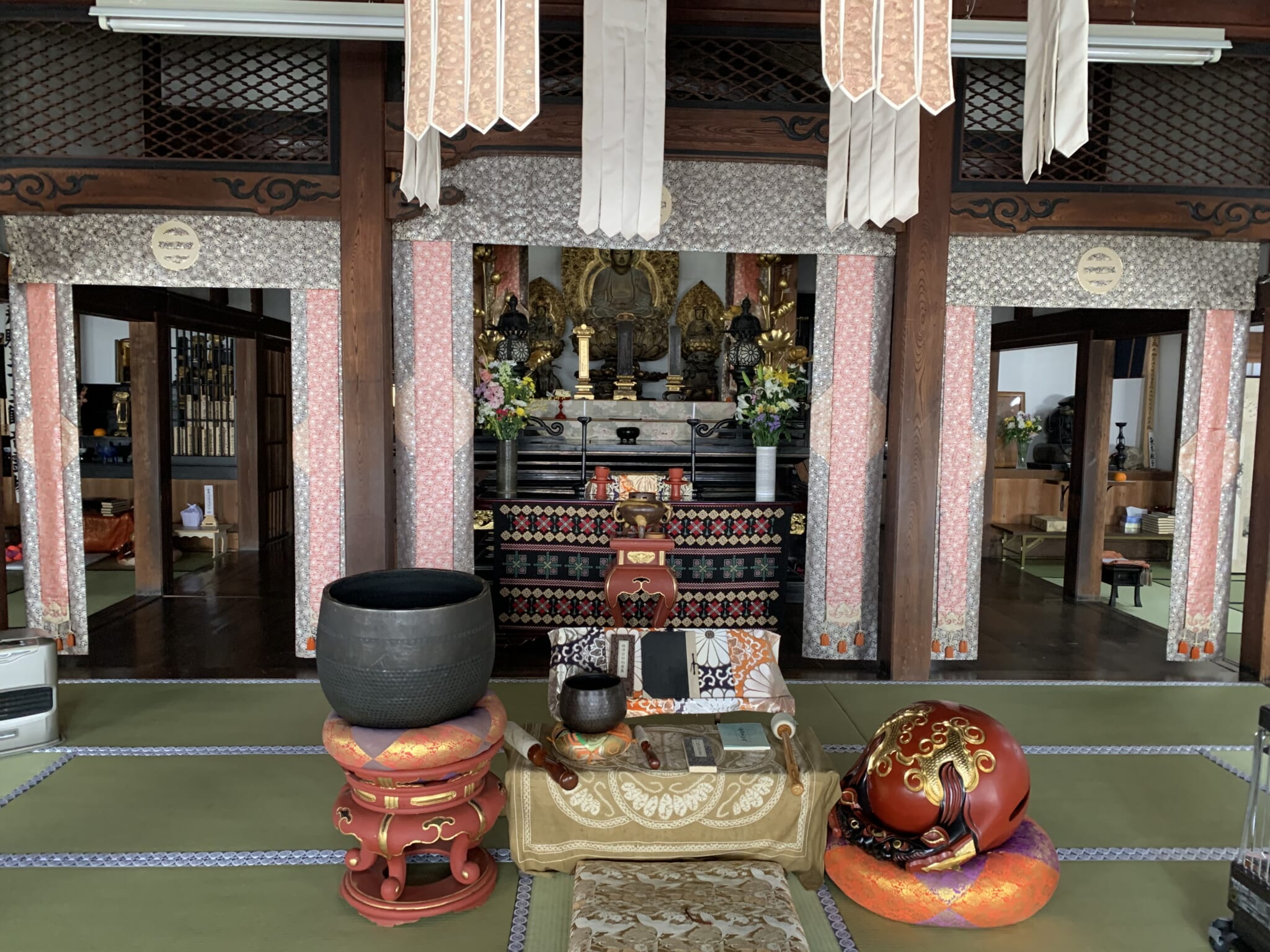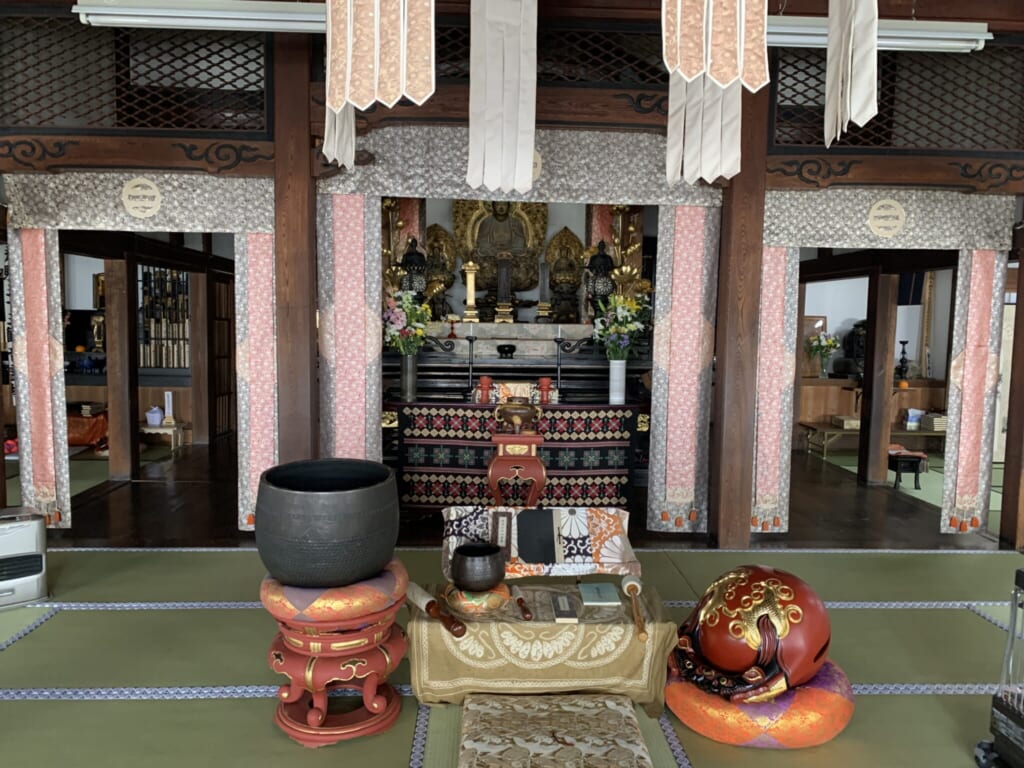 Reservations are required (telephone 0577-72-2173) to visit Ankoku-ji temple and its rinzo.
Catch a Glimpse of Takayama's "Wooden Float" Festivals
For more than 300 years, Takayama's spectacular festivals have been famous for their splendid parades of finely crafted wooden floats. The springtime Sanno Matsuri takes place every April 14-15 at Hie Shrine, and the autumn Hachiman Matsuri is held every October 9-10 at Hachimangu in Sakurayama. As one of Japan's top three matsuri, Takayama's festivals feature lavish daytime and evening parades, traditional lion dances, and master puppet performances.
If you can't make it to Takayama during the festival itself, you can always admire a few of the floats used in the parades at the Takayama Festival Floats Exhibition Hall. The city owns a total of 23 festival floats: 12 for spring and 11 for autumn. Yatai are on wheels, while mikoshi are carried by teams of people. All of these exuberant wooden floats express both the wealth of Takayama's merchants and the craftsmanship of Hida's artisans.
Browse Takayama's Natural Arts and Crafts
Thanks to abundant natural resources in the surrounding forests and rivers, quality craftsmanship made in Takayama has prospered in many forms: carpentry and woodworking, Shunkei transparent lacquer on stained wood, washi paper, pottery and ceramics, leather tanning, and indigo dyeing.
A typical Takayama souvenir is a sarubobo (さるぼぼ) local amulet in the shape of a doll that resembles a red-faced baby monkey. One of the sarubobo's defining characteristics is precisely not to have a face so that the owner can project onto it whatever expression they like. Traditionally, mothers made them for their children to bring them good luck. Most sarubobo are red, a color associated with happiness and conjugal harmony, but they also come in other colors: blue for success in exams or career; yellow or gold for money and good fortune in gambling; pink for love, and purple for longevity.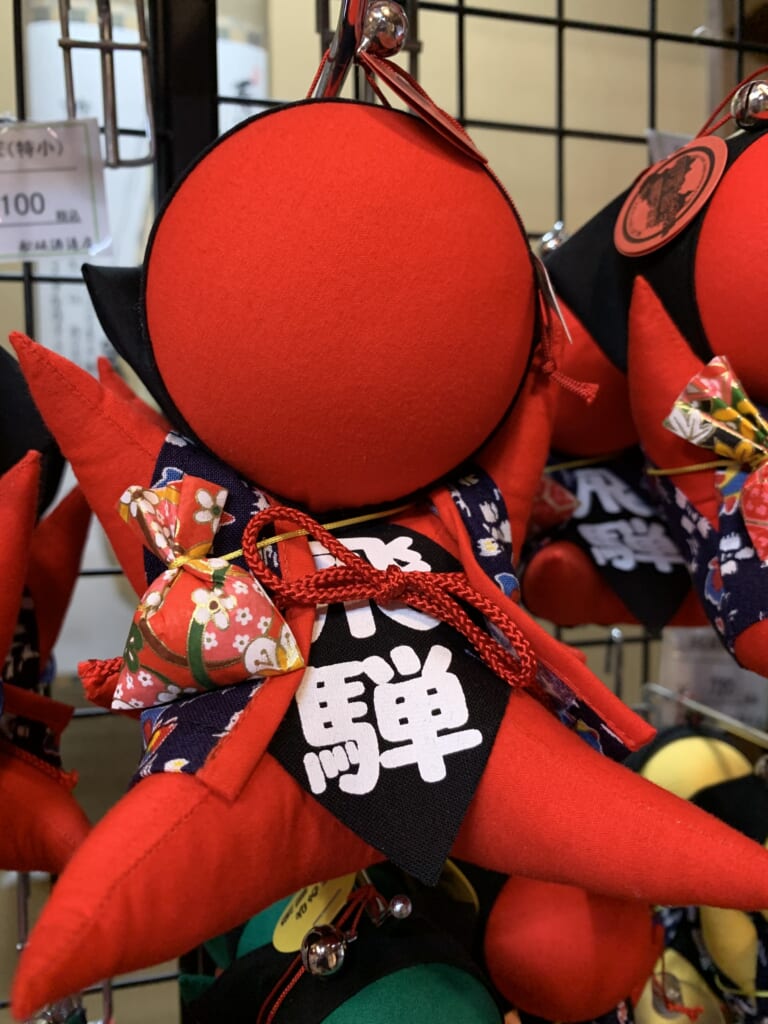 The Hida region also specializes in hanamochi (花餅), a floral decoration made from sticky rice cakes. White and red mochi are placed on bare branches during the New Year holiday and all year round when there are no flowers for ikebana. Hanamochi are always on display, both in traditional ryokan and in ordinary houses.
You can browse Takayama's local crafts at the morning market on the pedestrian banks of the Miyagawa River. Stalls also sell seasonal flowers, fruits, and vegetables.
Taste Locally Brewed Sake from Hida Takayama
For two centuries, Funasaka Sake Brewery (舩坂酒造店, Funasaka Shuzo) has been brewing sake with spring water from the Hida mountains. Among their traditional techniques, the kōji (麹, malted rice) is mixed by hand. The sake produced is low in alcohol content (around 6%), some deliciously flavored with yuzu, plum, or grape.
In Takayama's old town, you can taste Funasaka's sake under cherry blossoms in the shop's rear courtyard and even pair your brew with a dish from the restaurant.
The gift shop offers a surprisingly wide range of sake-based beauty products, including face creams and masks, soaps, and bath salts.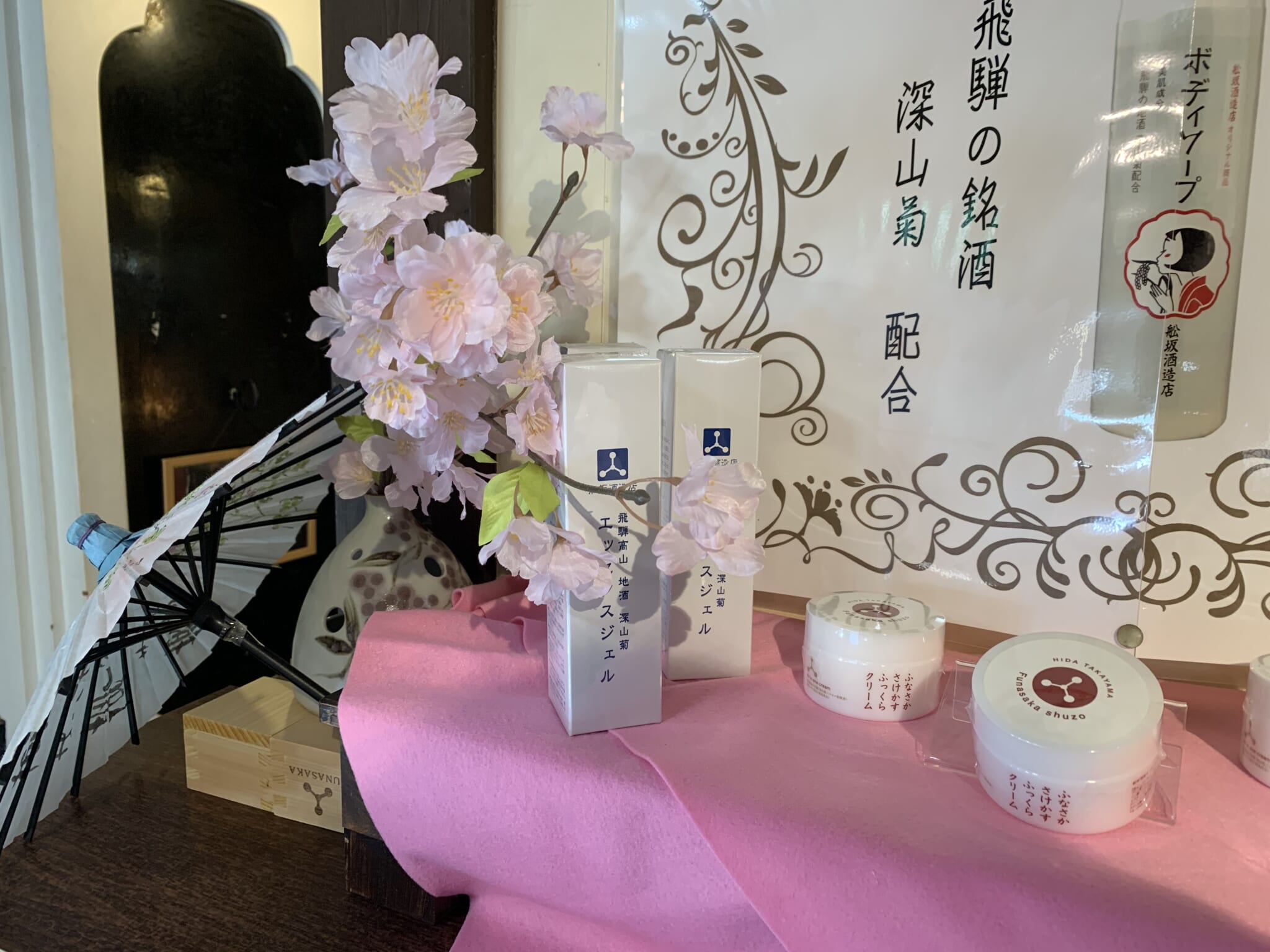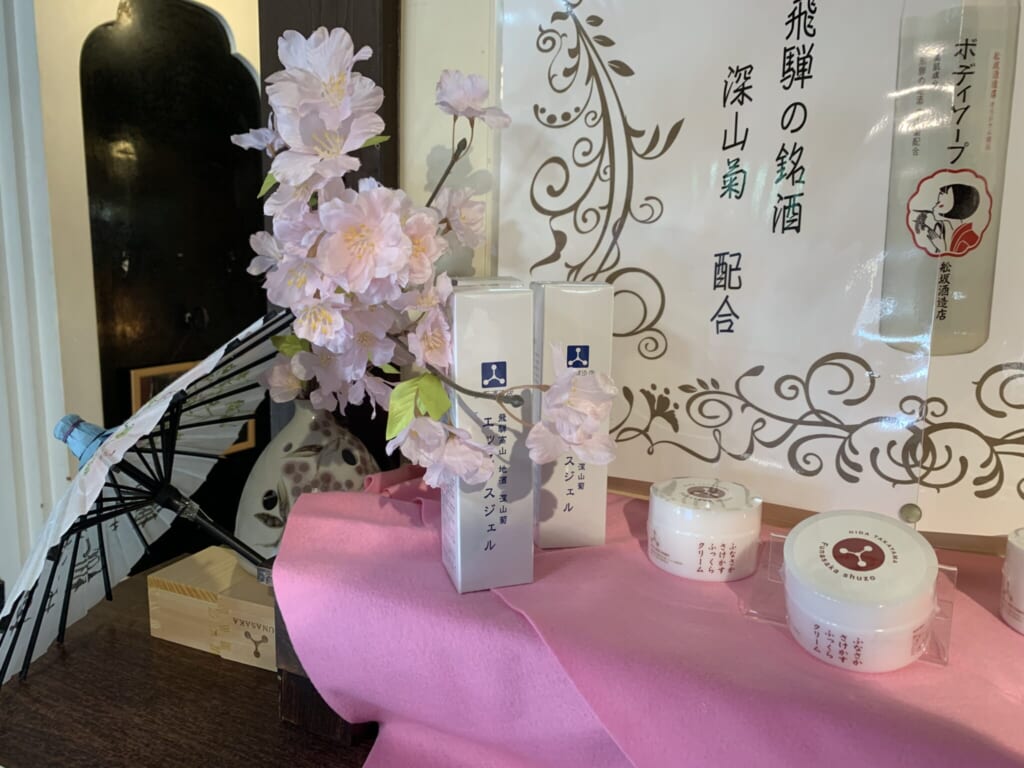 Take a Ride on the Shinhotaka Ropeway
Way up in the mountains of Hida by the Takahara river, the Shinhotaka Ropeway (新穂高ロープウェイ) will elevate you to a magnificent view of Mt. Oku-Hotaka, Japan's third-highest peak. The gondola ride, which starts at Shinhotaka Onsen (at an elevation of 1,117 meters), is in two parts: 4 minutes (+3-minute walk) to Shirakabadaira station (1,308m); then 7 minutes to Nishi Hotakaguchi station (2,156m).
Japan's first double-decker gondolas have been in service since 1998 and were recently renovated in July 2020. A return-trip for both ropeway sections costs ¥3,000 for adults and ¥1,500 for children aged 6-12 years.
On your two-part way up to the peak, be sure to stop at Shirakabadaira station to soak your feet in the sheltered open-air ashiyu (足湯, foot bath). You can also eat a snack at the Alpine Bakery, which sells gondola-shaped breads while enjoying the view.
Nishi Hotakaguchi station's rooftop observation deck offers full panoramic views of the Hida mountain range, including Mt. Kasagatake, the vestige of a volcanic caldera created almost 65 million years ago. Its geological strata are clearly visible across a 2,156-meter slope. The Mount View cafe overlooks the forest and serves a creamy hot chocolate topped with a gondola-stamped marshmallow.
The constantly changing mountain landscapes offer stunning sights throughout the year, but they are probably most memorable in autumn when the forests are transformed by flamboyant foliage. In summer, you can see wild foxes, rabbits, and deer. You can follow their tracks in the fresh snow in winter on labyrinthine paths forged through the ice. Be sure to check the weather for visibility before going up!
Before you set off on your hike, safety protocol will have you write your name, departure time, and estimated return time on a form that you drop into a wooden box. You can walk along a path deep into the mountain all the way up to Nishiho shelter on the crest. From there, you can opt to continue toward the peaks of Nishi-Hotakadake (3 hours, for experienced hikers with proper equipment) and Oku-Hotakadake (around 9 hours).
Practical information
For more information, visit the Hida Takayama tourism office's website.
Related articles about Hida Takayama:
How to Get to Takayama
• From Tokyo by train: Take the Tokaido Shinkansen to Nagoya (1 hour 40 minutes), then the JR Hida Limited Express to Takayama (2.5 hours).
• From Tokyo by bus: Take the Nohi bus from Shinjuku station to Takayama (5.5 hours).
Takayama's charming old town will take you back in time to the city's flourishing Edo period with its well-preserved traditional buildings, sake breweries, natural woodcrafts, and exuberant festivals—a historical gem in the Hida mountains, in the heart of the Japanese Alps.
Article sponsored by Hida Regional Tourism Council
Translated by Cherise