The last day of a trip is often gloomy, those last hours spent at the airport, reminiscing about all the great experiences you had during your travels. But instead of waiting hours for your flight at the airport, far from the city center, why not explore the surrounding area? Just a few kilometers away from Kansai International Airport, you can enjoy a mini-trip in the region of Senshu (泉州), south of Osaka.
Senshu, easy-to-access via public transportation
If you're headed south from Osaka, the Nankai train line will take you anywhere within the Senshu region, all the way to the airport. The train departs from Namba, in downtown Osaka, and goes to Kansai International Airport (関西国際空港) and Wakayama (和歌山). So you can get off at the different stations along the way to explore the recommended places on this itinerary. Most sites are within easy walking distance of the station, but local buses will also take you to your final destination.
Start your day at the Sakai City Traditional Crafts Museum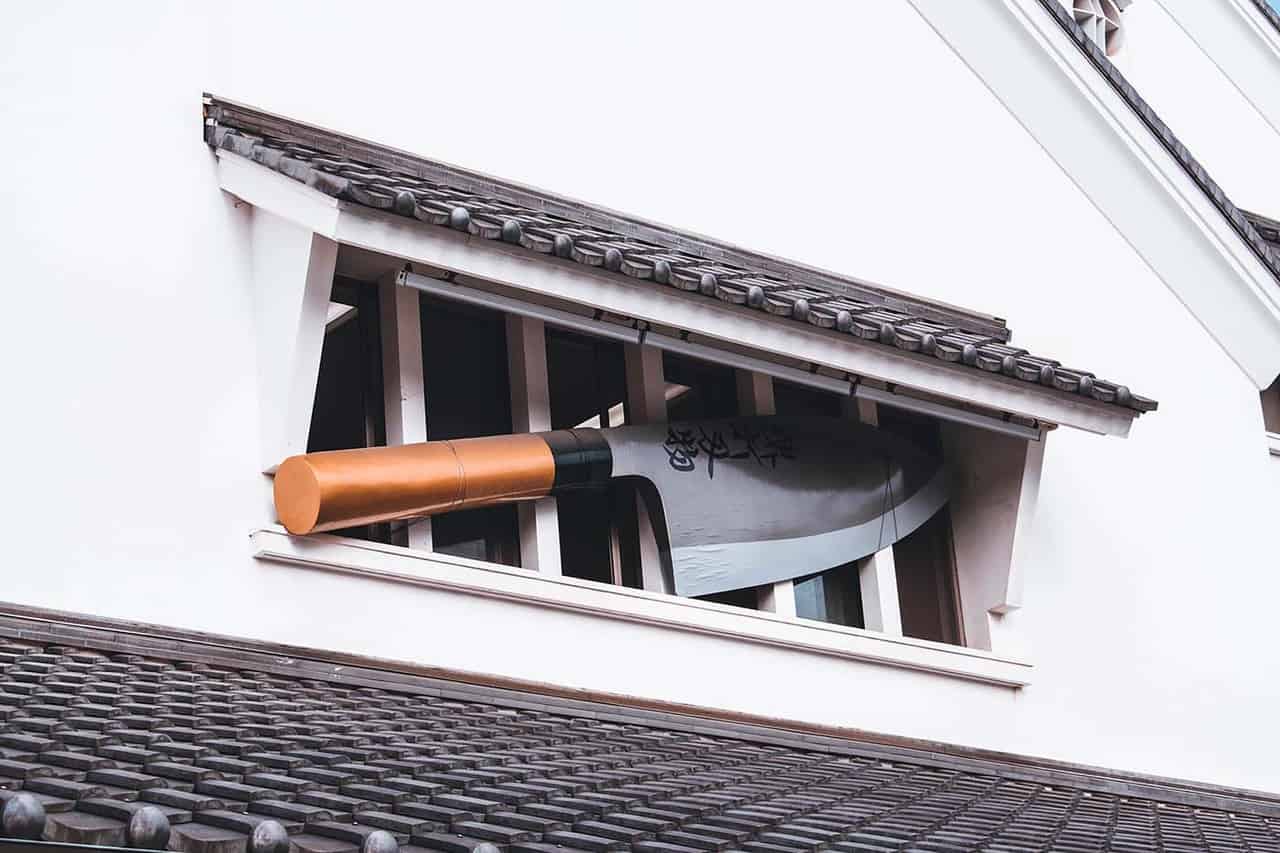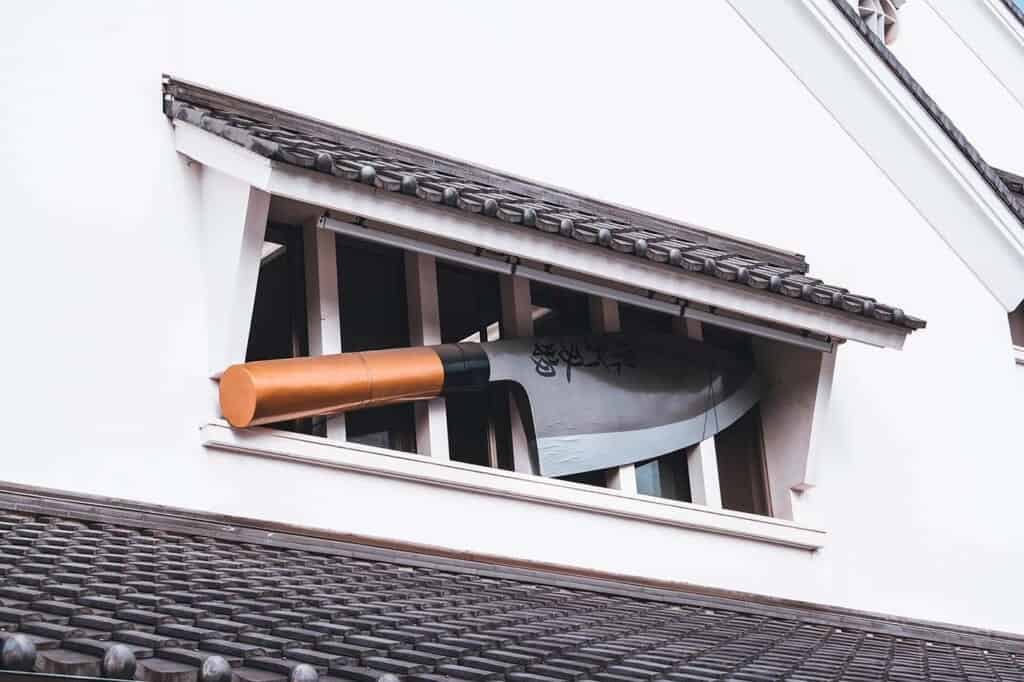 Start your mini-trip at the Sakai City Traditional Crafts Museum (堺伝統産業会館). Sakai knives have been famous for centuries, but the city is also well-known for its many other traditional fine crafts. In the 16th century, the harbor of Sakai was the largest in Japan, where many goods and raw materials were traded with other neighboring countries, mostly from Southeast Asia. It was also the last stop on the Silk Road, where the region received the necessary supplies to make local products such as knives, armor, or Japanese incense. Plan to spend at least 1.5 hours visiting this museum rich in history.
Unique craftsmanship behind Japanese knives
The Sakai City Traditional Crafts Museum is free to visit and includes guided tours. I was especially lucky to meet Eric Chevallier, a French blacksmith living in Japan for several years and knows all about the history of Sakai. He can tell you the story — in French, English, or Japanese — of how the textile and armor industries were key in developing the city. Listening to Eric passionately share his encyclopedic knowledge of local history made my museum visit a truly enlightening and memorable experience!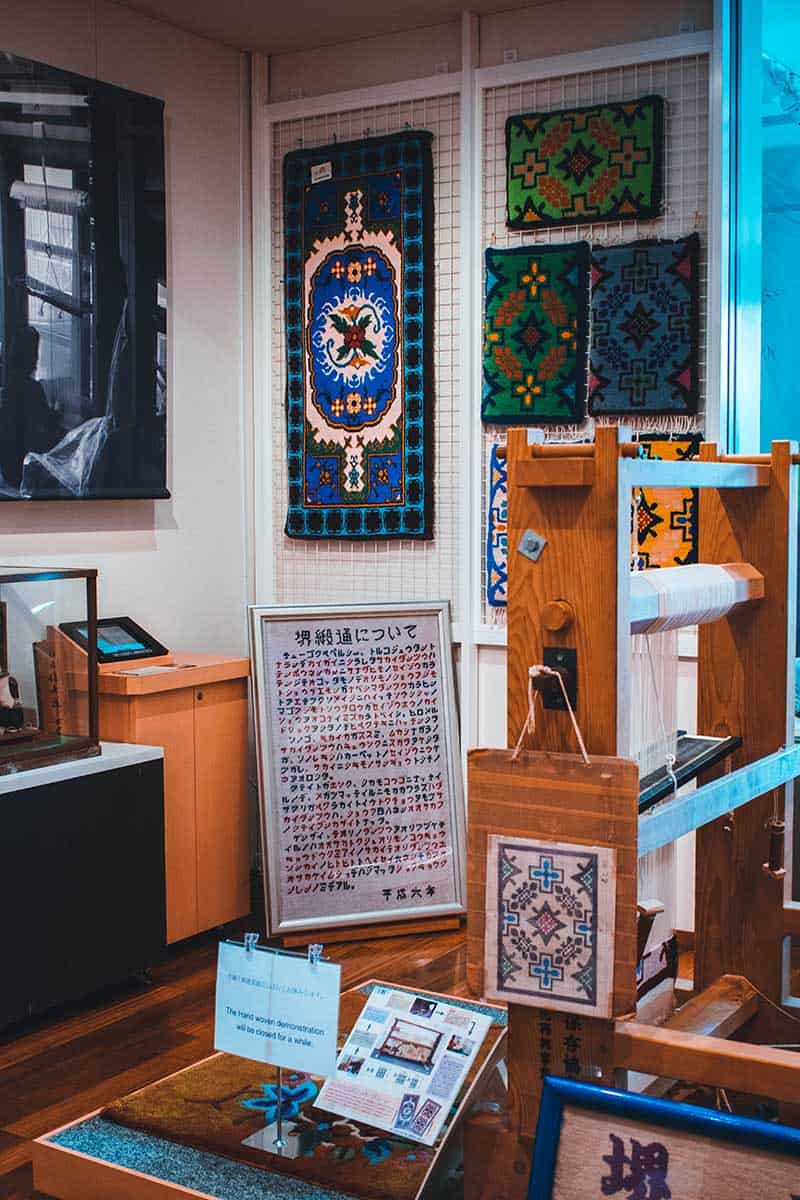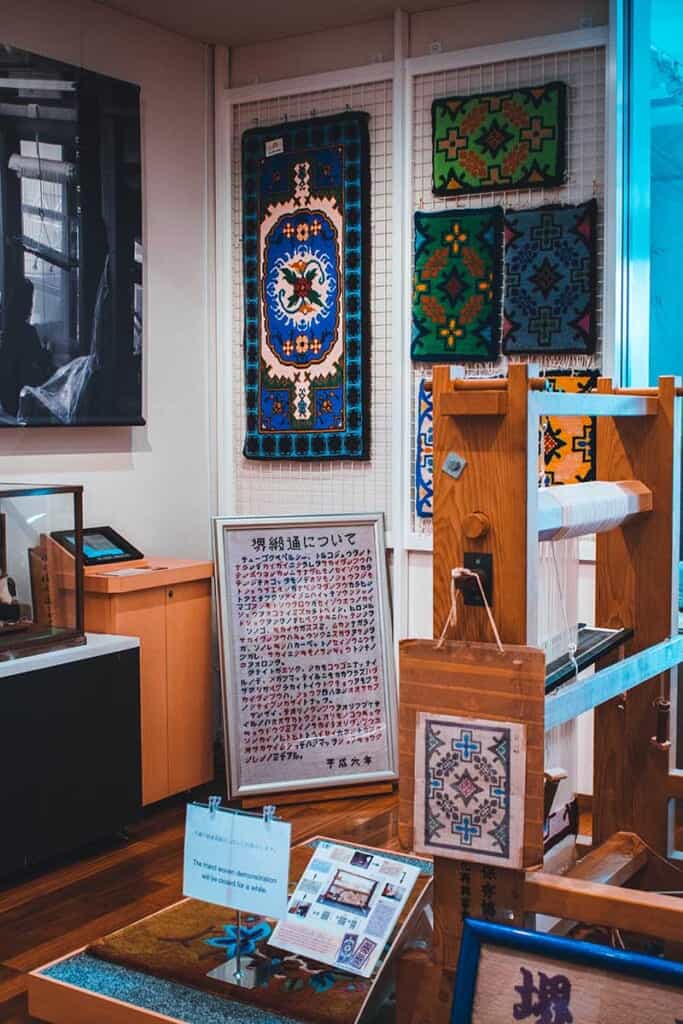 Occasionally, artisans come to the museum to sell their knives directly, as well as to give demonstrations on knife-making. If Japanese knives are so highly reputed today, it's thanks to these artisans who have relayed their craft's meticulous techniques over several generations and hundreds of years. From sharpening the blade to carving the wooden handle to forging the blade itself, you will discover each step that goes into making an authentic Japanese knife.
Why are knives made in Sakai?
It's only natural to ask: Why is Sakai such a reference in the production of cutlery? The answer is surprising but logical: the region is home to many blacksmiths, whose ancestors were originally summoned to forge the biggest mausoleum in Japan some 1,600 years ago. Just a few kilometers away from the museum is Daisenryō Kofun (大仙陵古墳), the tomb of the Emperor Nintoku (仁徳天皇陵), which is famous today for its keyhole shape.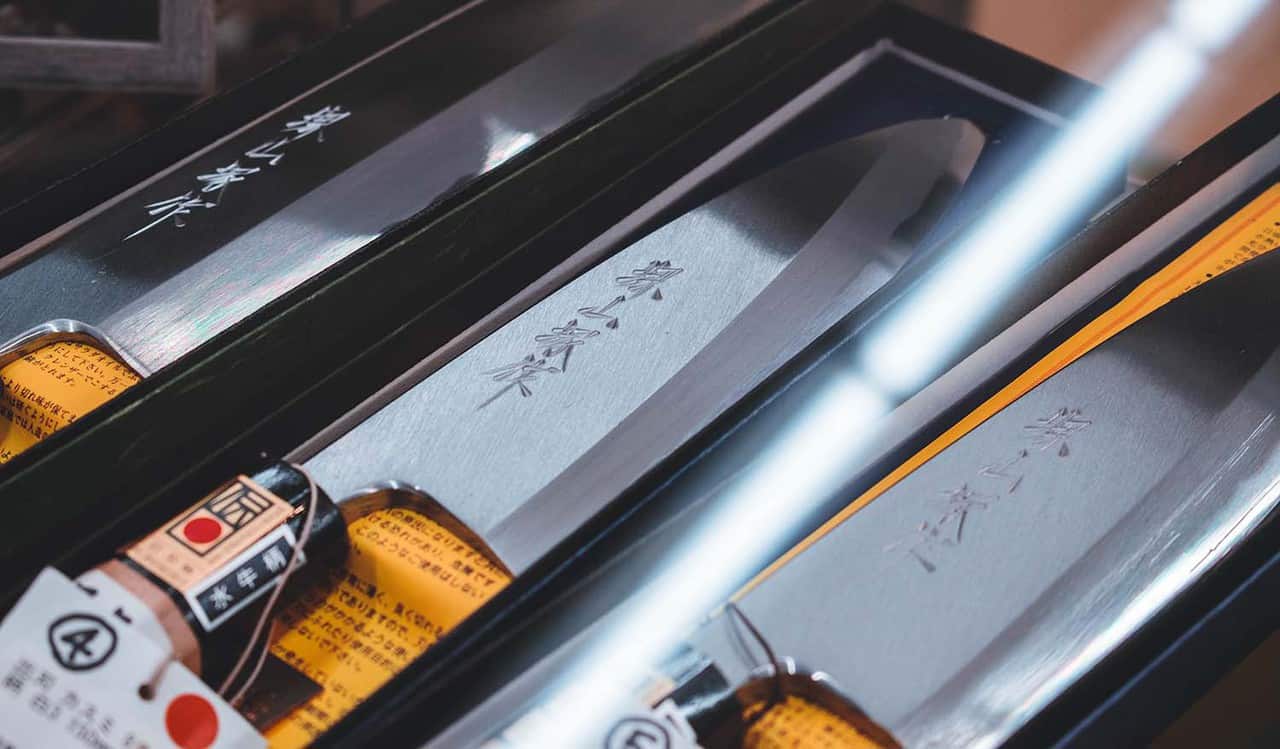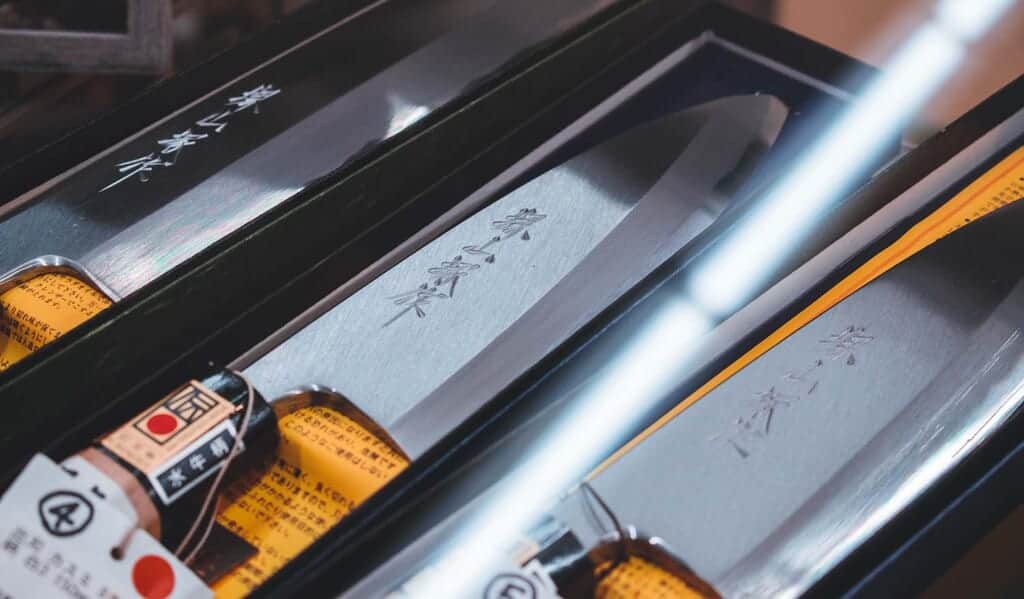 It is said that Japanese incense originated in Sakai
Japanese incense is another native craft of Sakai. Thanks to products imported from Vietnam and elsewhere in Southeast Asia, Japanese people have been making high-quality incense for several hundred years. Still today, the incense produced in Sakai is used throughout Japan; various types are produced, especially for temples.
The Sakai City Traditional Crafts Museum's shop offers a broad collection of traditionally crafted incense sticks for sale, so you can sniff for yourself and travel through olfactory history. The quality of raw materials used in production ensures that these incense sticks can be burned safely at home, with neither the health risk nor the ceiling marks that are sometimes associated with more cheaply made products.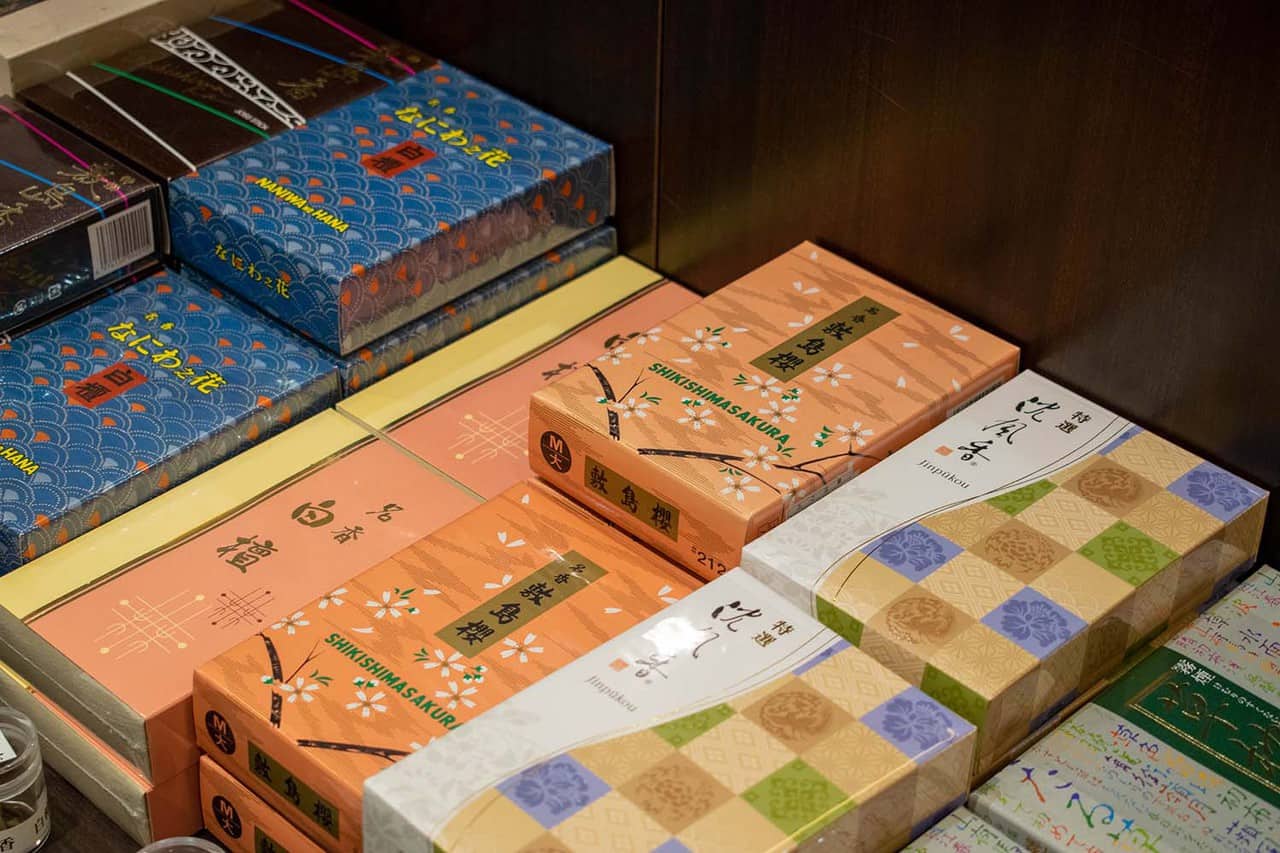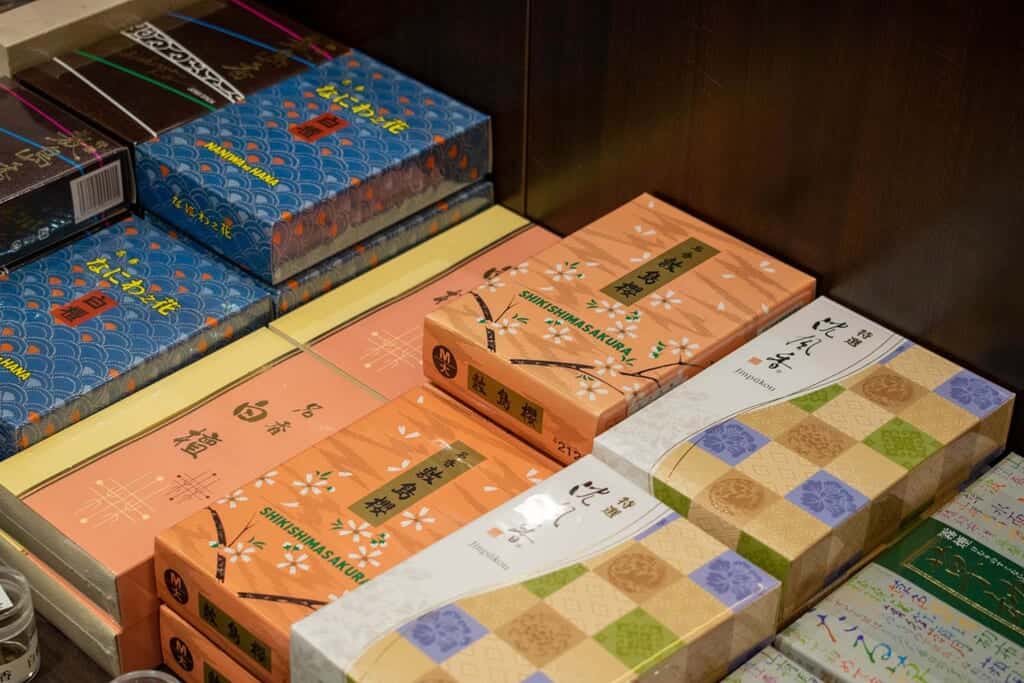 One thing is certain: the famous Japanese brand Shimano (シマノ), internationally reputed for its bicycle components and fishing tackles, was born in Sakai. This local mechanical expertise is surprisingly tied to the region's history of importing firearms. During the Muromachi period (1338–1573), Sakai's harbor was one of Japan's few ports open to the West, and the Portuguese debarked with their own models of guns, which the Japanese copied and improved upon. These techniques later spread to other industries, eventually being applied to the production of bicycle parts and fishing equipment.
Sakai Knife Museum and Traditional Crafts Museum
堺刃物ミュージアム・堺伝統産業会館
Hours: Open daily, 10:00-17:00
Admission: Free
Access: 2-minute walk from Myokokuji-Mae Station or 12-minute walk from Nankai Station in Sakai
Website (English and Japanese)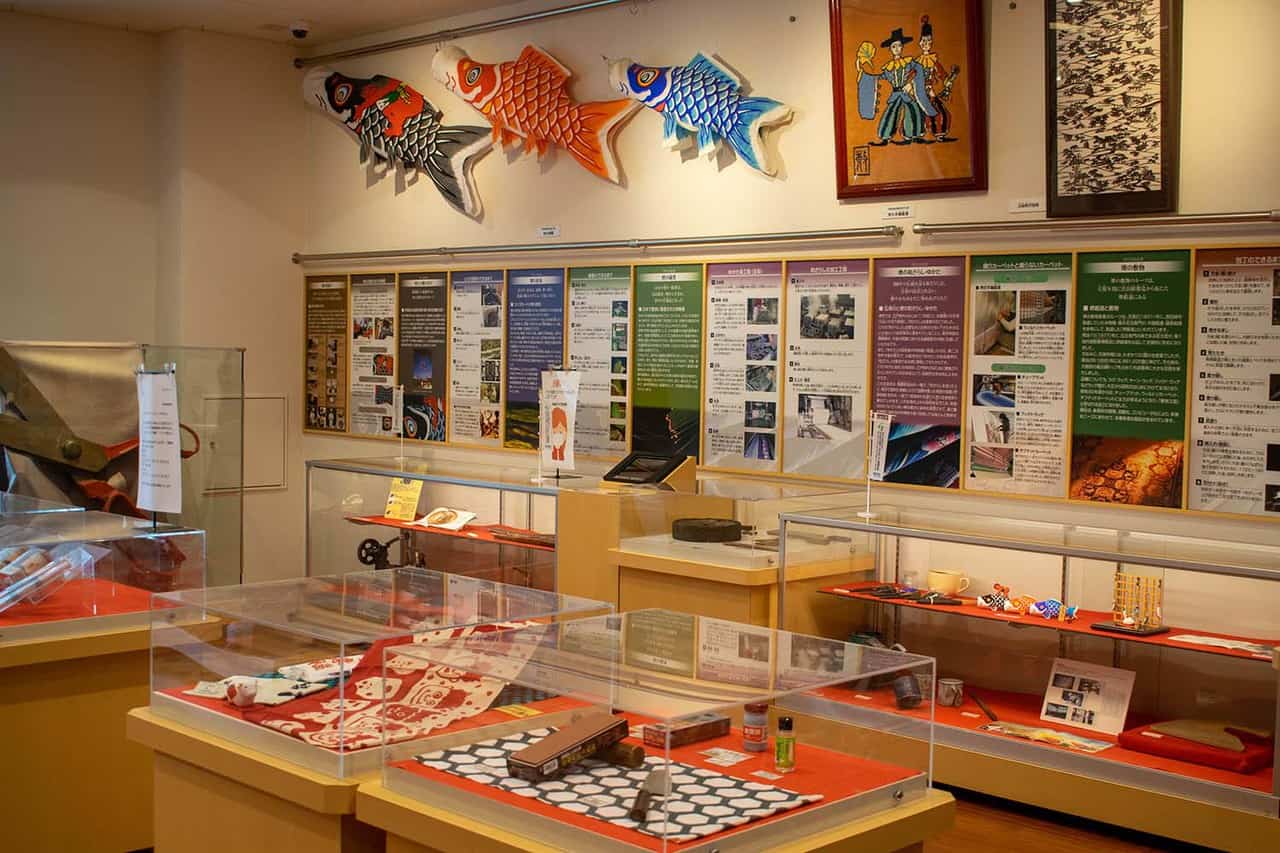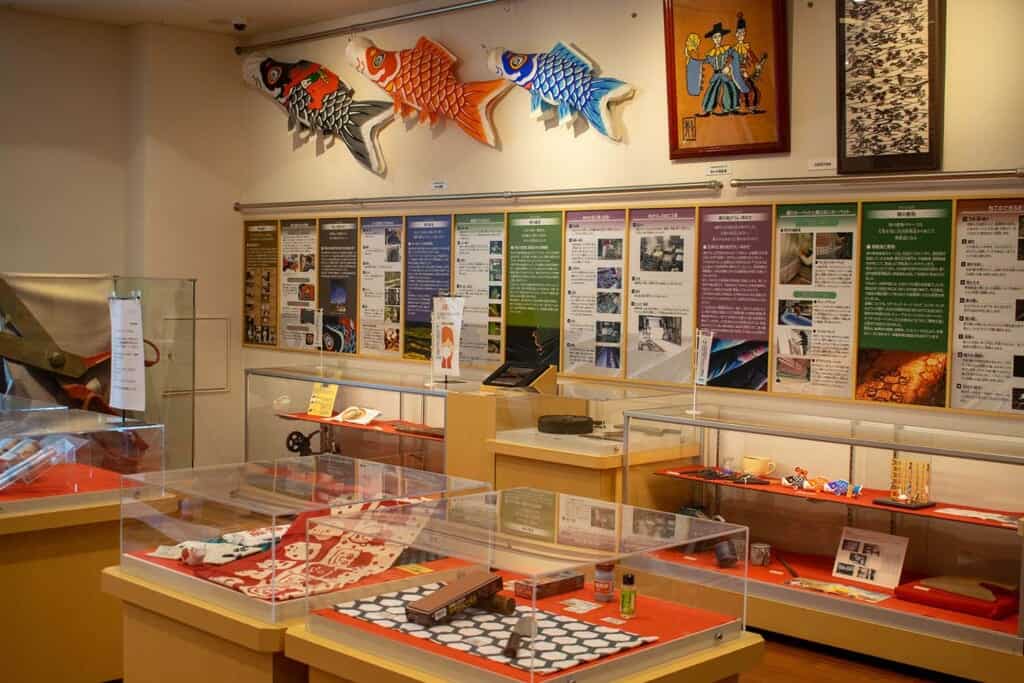 Enjoy a traditional meal in the atmospheric Kishiwada Gofuso Restaurant
After learning all about these extraordinary knives made for cutting, slicing, and cooking, while visualizing a newly sharpened blade slicing a fine piece of fresh sashimi with ultimate precision, I'll admit I was getting hungry. Fortunately, the gourmet Kishiwada Gofuso Restaurant (岸和田五風荘) is located just a couple train stops away from the knife museum. This traditional restaurant offers you an exceptional culinary and sensory experience so that you can fully relax and enjoy your meal.
The restaurant inhabits a traditional Japanese house, where an entire team of smiling staff greeted me at the entrance. As I waited in one of the rooms, I admired the lovely view of the garden.
As soon as I placed my order, I was invited to enjoy the garden and come back inside when I was ready to eat. (You can also visit the garden after your meal or without eating at all.) Outside, I was thoroughly enchanted by the peaceful greenery surrounding a pond, all harmoniously landscaped around the house. Good thing I brought my camera.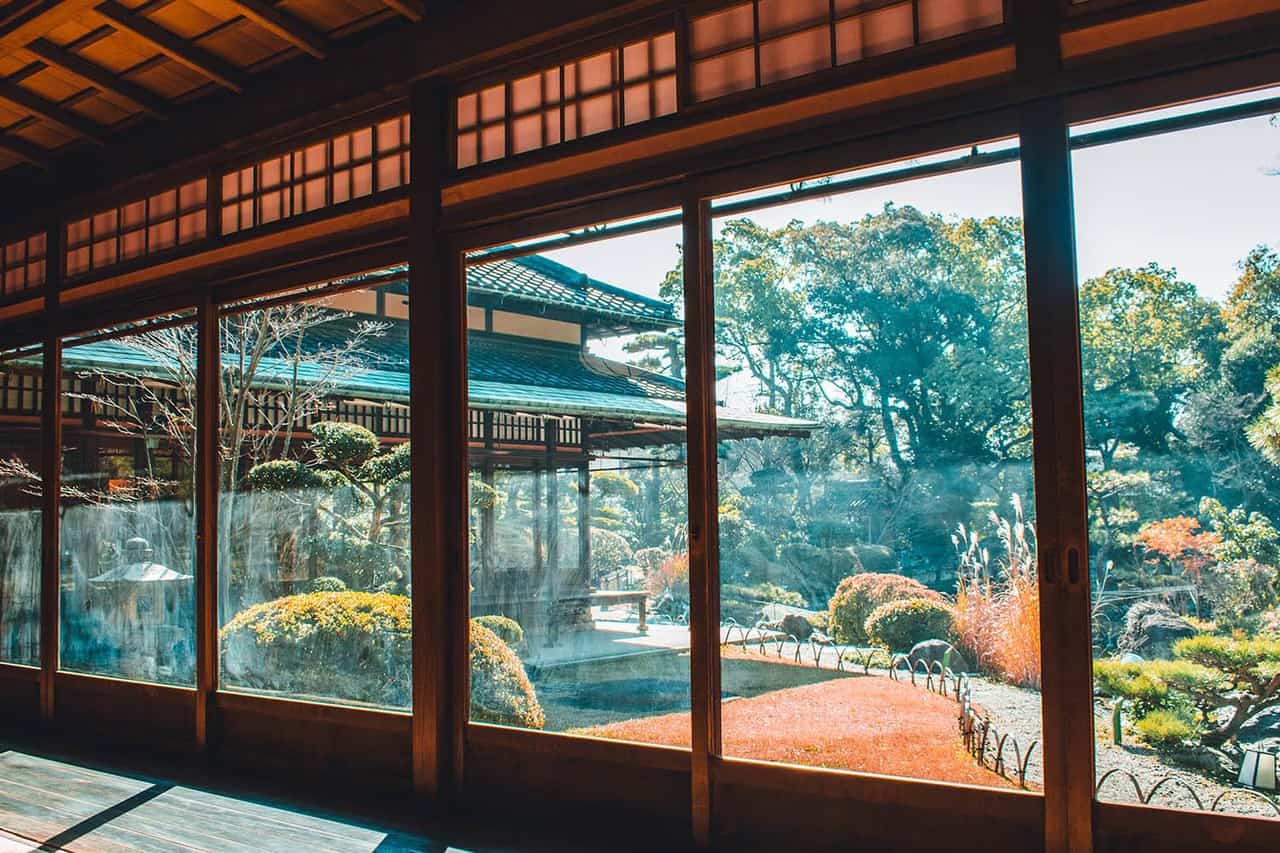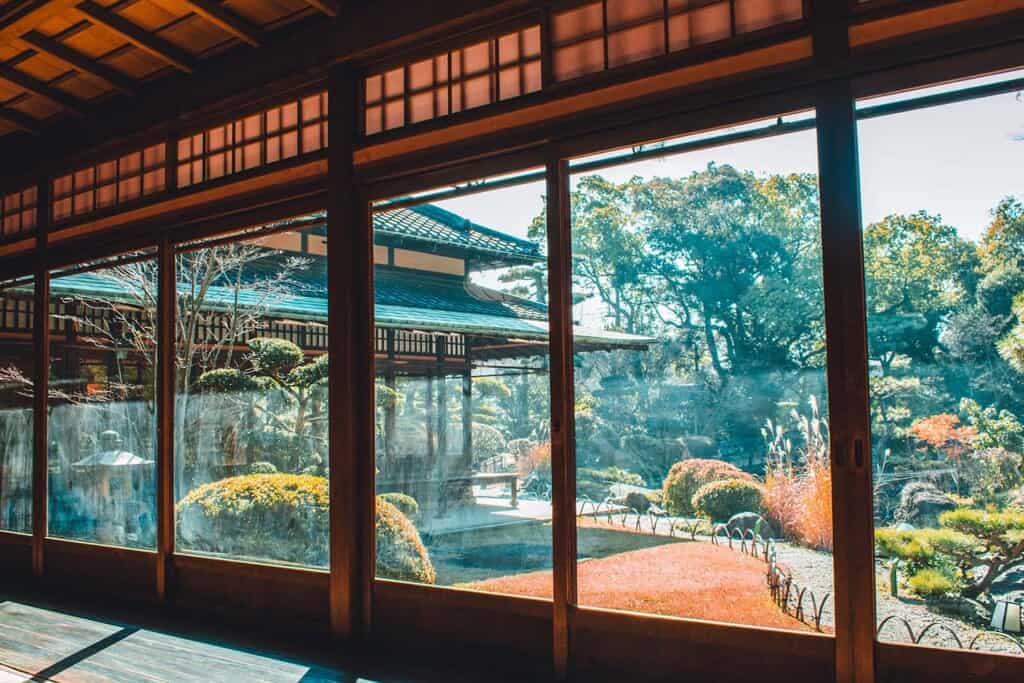 After walking around for about 10 minutes, I came back inside to take my seat. My table directly faced a giant window overlooking the pond, all framed by the classic architecture of this renovated mansion. You can even ask to have the windows opened so that you can listen to the birds sing! Then the festival of dishes began. I had ordered the kaiseki ryori (会席料理), a traditional-style Japanese meal served in several courses on an assortment of elegantly coordinated plates and bowls.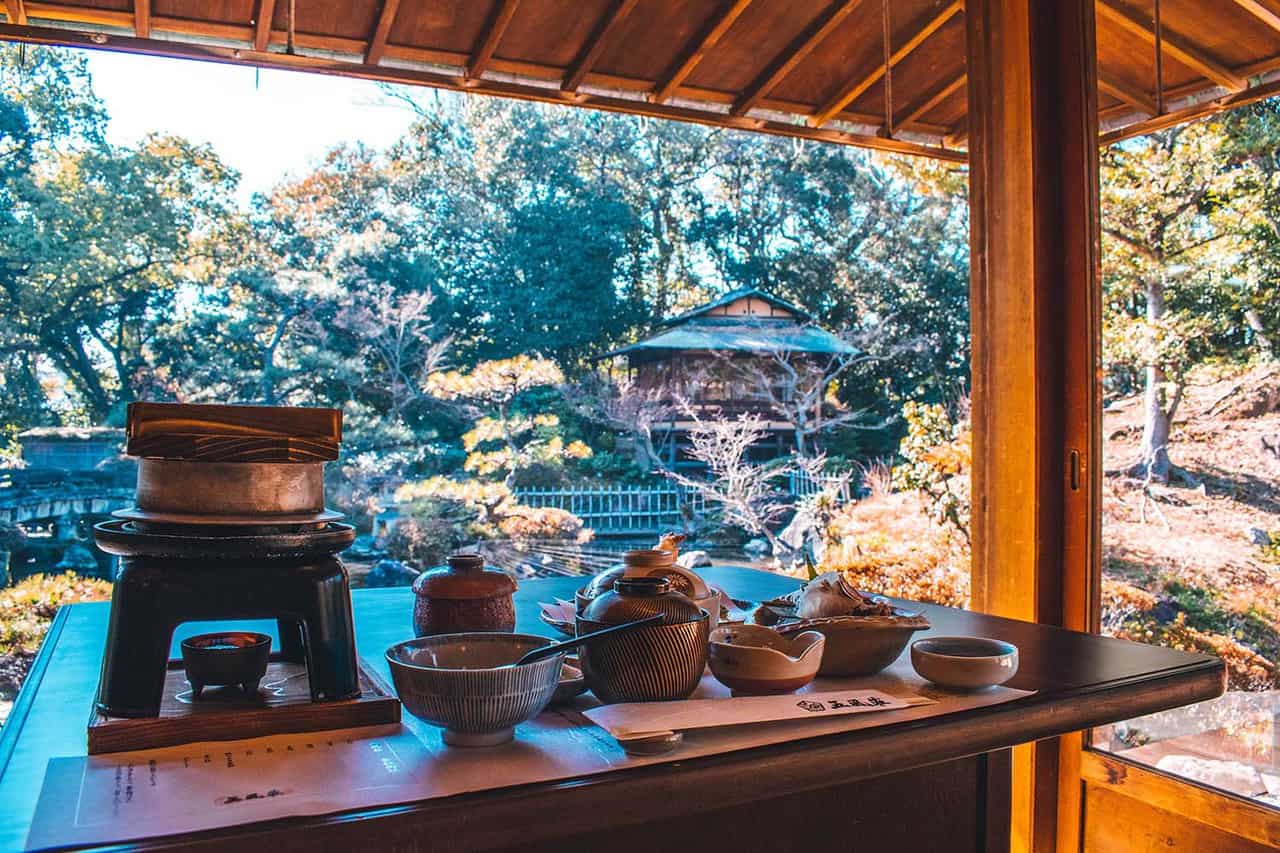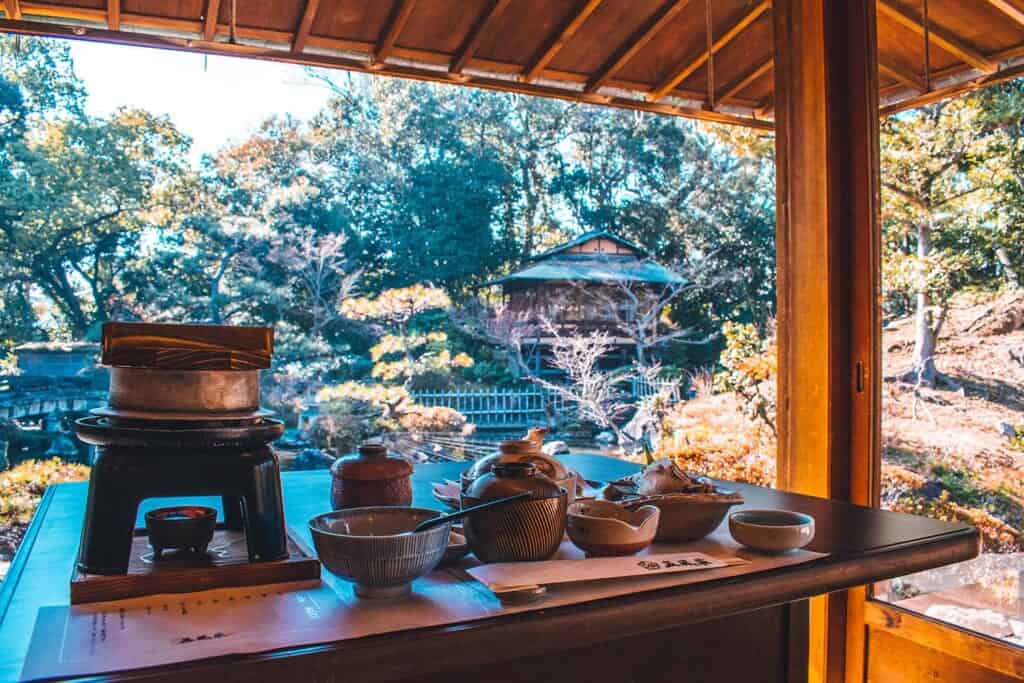 As I tasted each dish, I discovered new flavors of typical Japanese vegetables and fish, a special treat even in Japan. Tea, tempura, tofu, miso, sashimi, chawanmushi (savory egg custard)… all the elements, smells, and textures were colorfully presented, before an idyllic garden view, for an unforgettably pleasurable experience.
All these assorted dainty little dishes may not appear filling, but my stomach was more than satisfied by the end of the meal. The matcha ice cream was the perfect soft, sweet finish—right before the final whipped green tea and branded biscuit to top it all off.
I opted for the fish-vegetarian meal, but you can also order a regular meal with meat. The price was also quite reasonable at ¥3,000 for the set lunch, considering the quality of the food and the exceptional setting and excellent service! Given Kishiwada Gofuso's popularity, reservations are highly recommended.
Kishiwada Gofuso Restaurant 岸和田五風荘
Hours: Monday to Friday, 11:00–15:30 & 17:00–22:00; Saturday and Sunday, 11:00–22:00
Reservations: By telephone 072-438-5230 (Japanese only) or online (in Japanese)
Access: 4-minute walk from Takojizō Station 蛸地蔵駅 (Nankai Line) or 1-minute walk from Kishiwada Castle (岸和田城)
Gofuso Website (in Japanese)
Take a stroll around Kishiwada Castle after lunch
Just a few steps away from the restaurant, Kishiwada Castle is an ideal place to go for a stroll right after lunch. You might even catch a glimpse of the herons that live nearby. A short 5-minute walk from the castle is the quiet little Kishiki Shrine (岸城神社), behind a magnificent stone torii at the entrance, which offers another hidden sanctuary.
Walk along SENNAN LONG PARK, then catch the sunset at Marble Beach
Last stop before heading to the airport: SENNAN LONG PARK (泉南りんくう公園), where you can stroll along the boardwalk and get a drink to go at one of the many stalls on this long stretch of white pebbles. Sit down on a bench and admire the view of Osaka Bay (大阪湾) and across to Kansai airport on a clear day. With its newly built recreational facilities and even a glamping site, SENNAN LONG PARK has everything you need to relax for a few hours before your flight.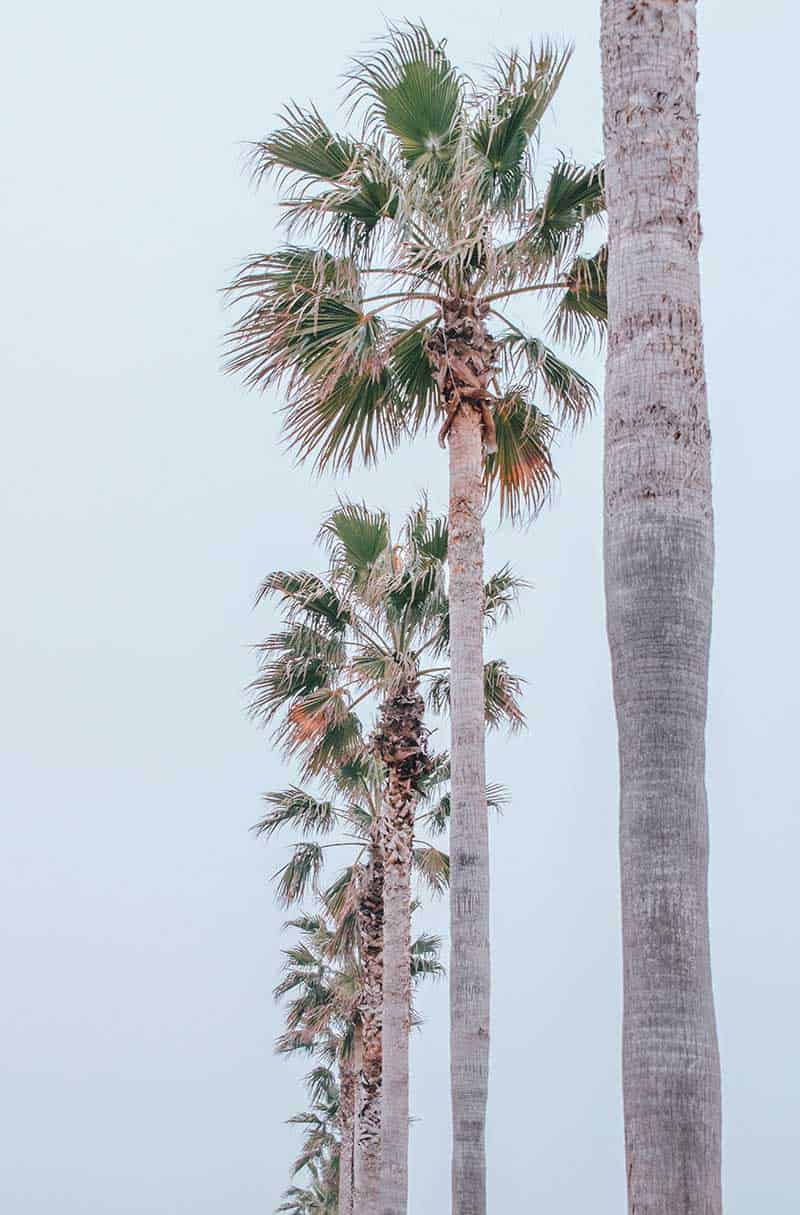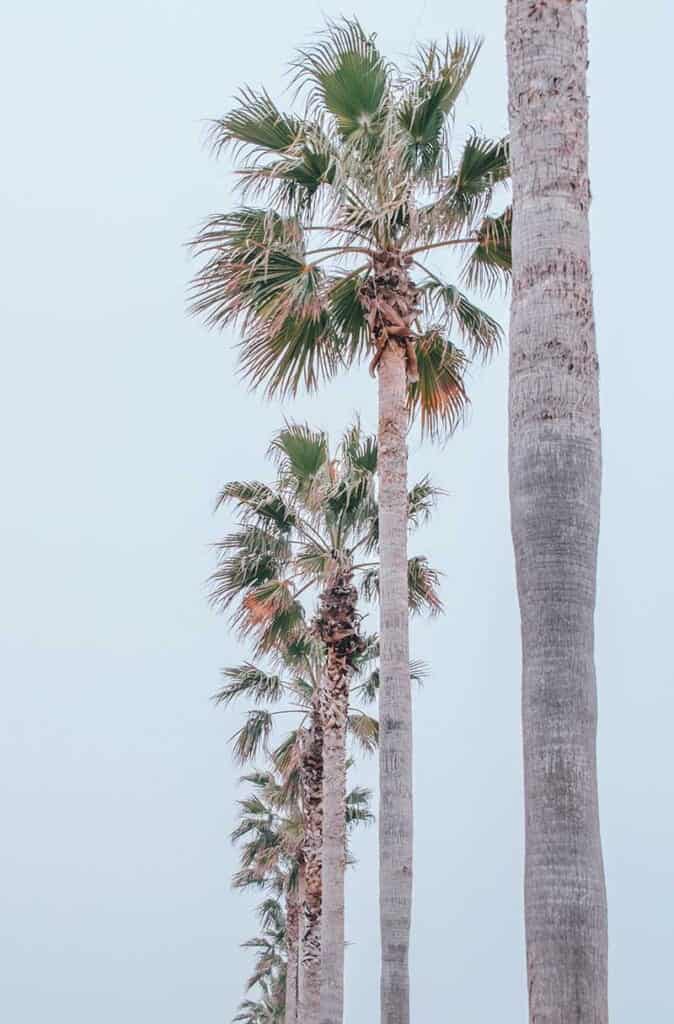 The entire area offers various events and activities for all ages, including indoor or outdoor yoga classes, SUP rental, a skatepark, soccer field, basketball, onsen… The park is open 24 hours with free WiFi, so you can also get some work done on-site.
If you find yourself at SENNAN LONG PARK in the late afternoon, there is no better place to view the sunset than the artificial Sennan Marble Beach (a.k.a Rinku Marble Beach). In Japan, the sun sets relatively early, especially in summer, so be sure to get there in time. If the sky is clear, you can also watch airplanes taking off and landing at Kansai Airport. If your own flight is in the early evening, Marble Beach is the ideal place to snap a postcard-perfect photo to conclude your trip!
SENNAN LONG PARK and Sennan Marble Beach
泉南りんくう公園・泉南マーブルビーチ
Hours: Open 24 hours
Admission: Free
Access: 12-minute walk from Tarui Station 樽井駅 (Nankai Line)
Sennan Long Park Website (in Japanese)
Practical Information on the Region
To access the Senshu region from Kansai International Airport (関西国際空港), take the Nankai train line. It takes around 30 minutes and costs ¥610 to get to Kishiwada Station (岸和田駅).
To get to Kishiwada from Namba Station (なんば駅) in central Osaka, it takes around 25 minutes and costs ¥500 on the Nankai line.
For more information on the region, check out the official website of Senshu.
The Senshu region south of Osaka has a lot to offer! On your way to the airport, you can stop at many interesting places rich in both history and culture, all easily accessible by public transportation. It's also an opportunity to learn more about this historically industrial region with its unique traditional crafts culture.
Article sponsored by KIXSenshu tourism bureau
Translated by Cherise