There's certainly no shortage of interesting things to do during the day in Tokyo, but as night falls on Japan's capital, what kind of activities are available to travelers who still have energy to burn? As it turns out, plenty! We check out a few Tokyo nightlife activities ranging from the sporty to the serene, traditional to trendy.
Get In a Workout at Sporu
With the upcoming Summer Olympics to be held in Tokyo, this huge sporting facility was created with sports-loving people in mind. With 14 facilities offering a wide range of sports including basketball, soccer, tennis, bouldering, archery, and surfing (yes, surfing; they have a special pool designed for it), there's a sport to enjoy for everyone in the family.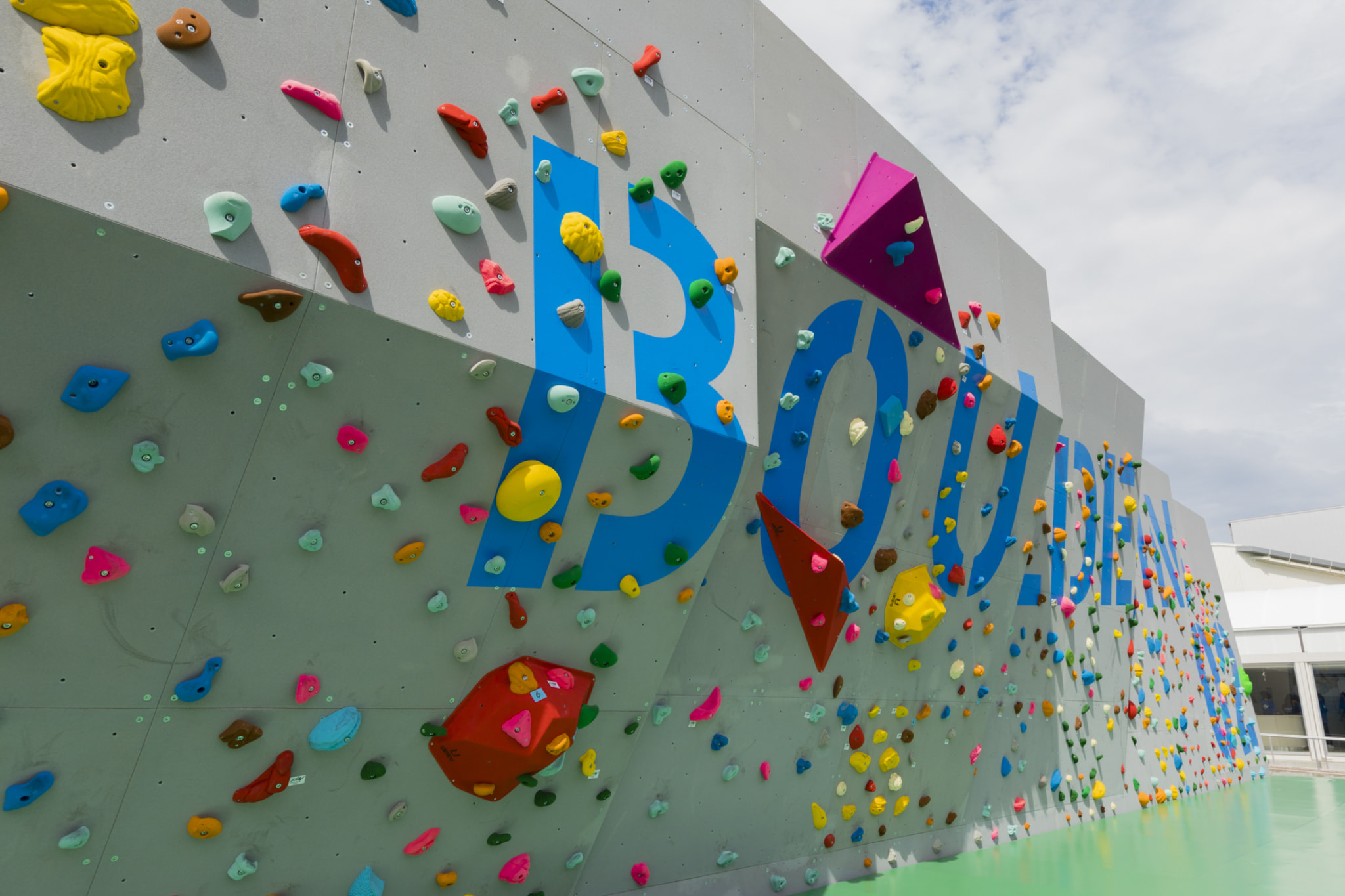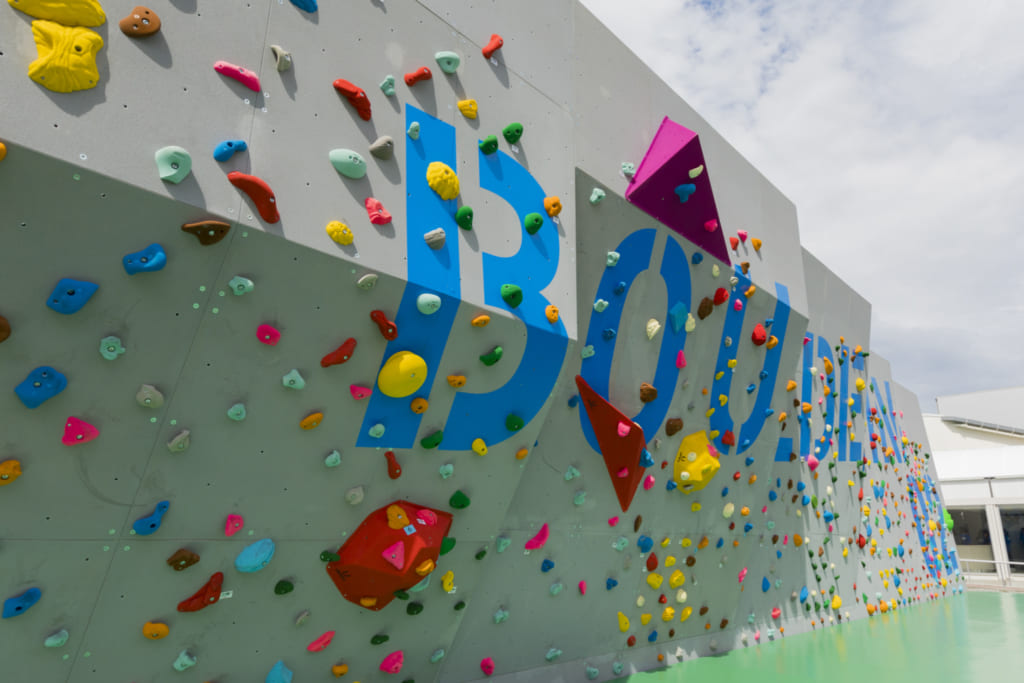 Facilities at Sporu include a cafe, showers, massage and even O2 capsules for refreshment and relaxation. And on many nights, the facility is open until 11:00 pm (9:00 pm on Sundays), giving you plenty of time to get in some night time exercise or relaxation.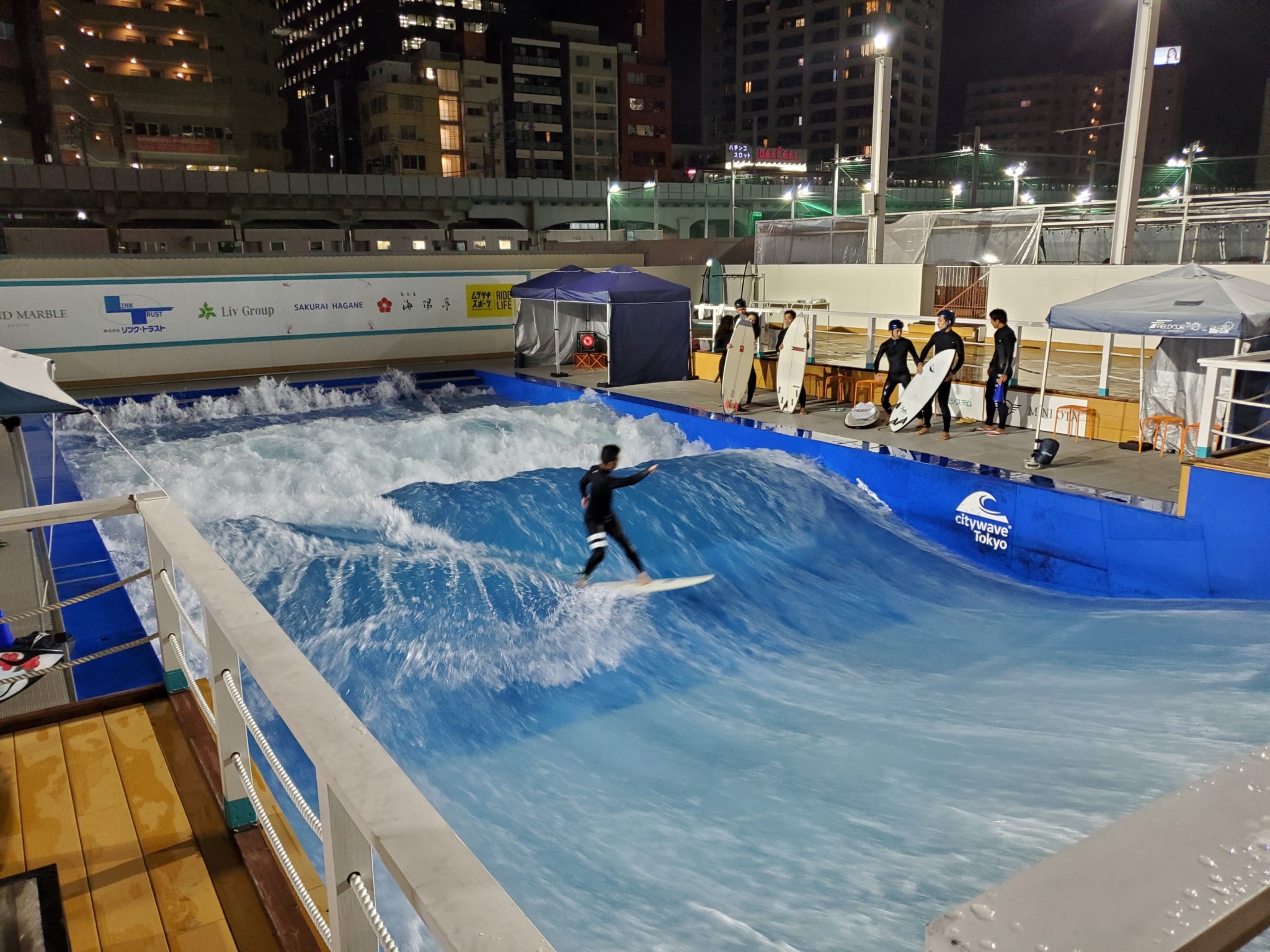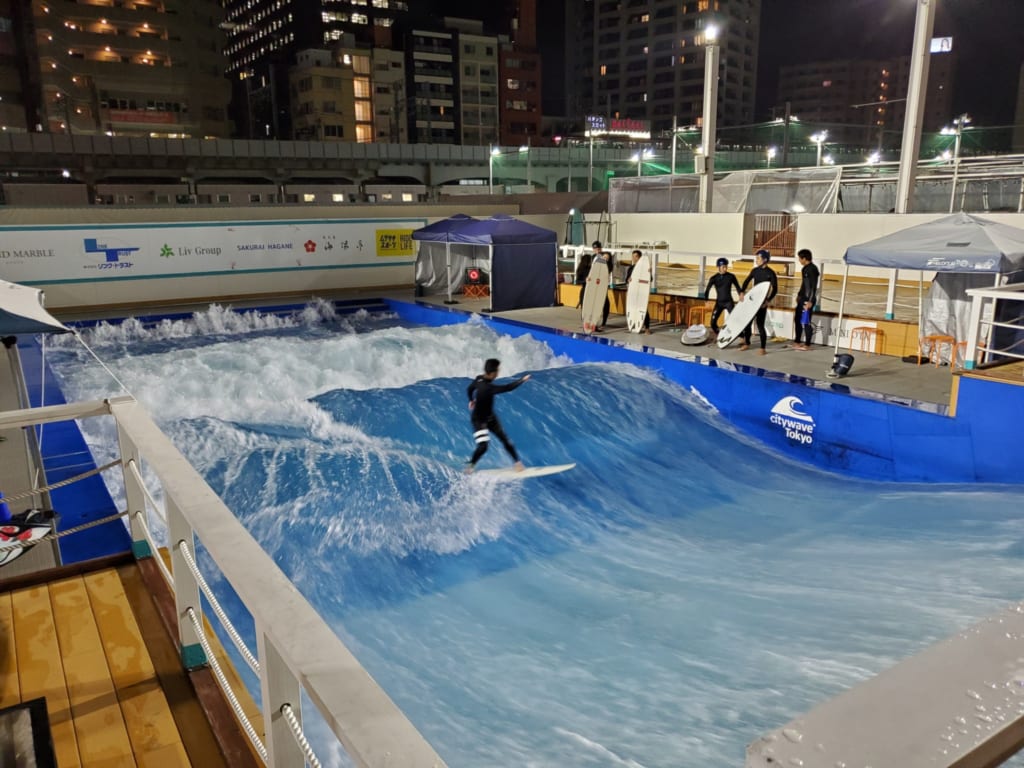 Sporu is located near Oimachi station, conveniently close to the Shingawa station area with its many luxury hotels. It also happens to be a short distance from our next nightlife activity, watching horse racing while dining on fine cuisine!
Diamond Turn: A Dinner at the Races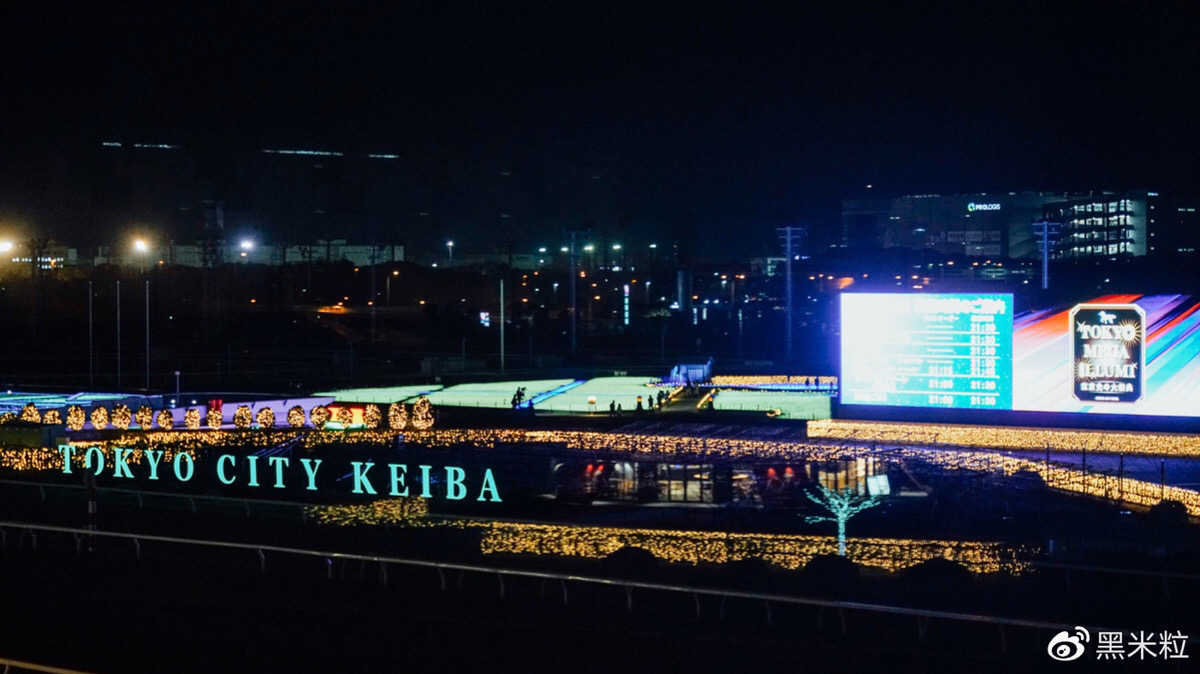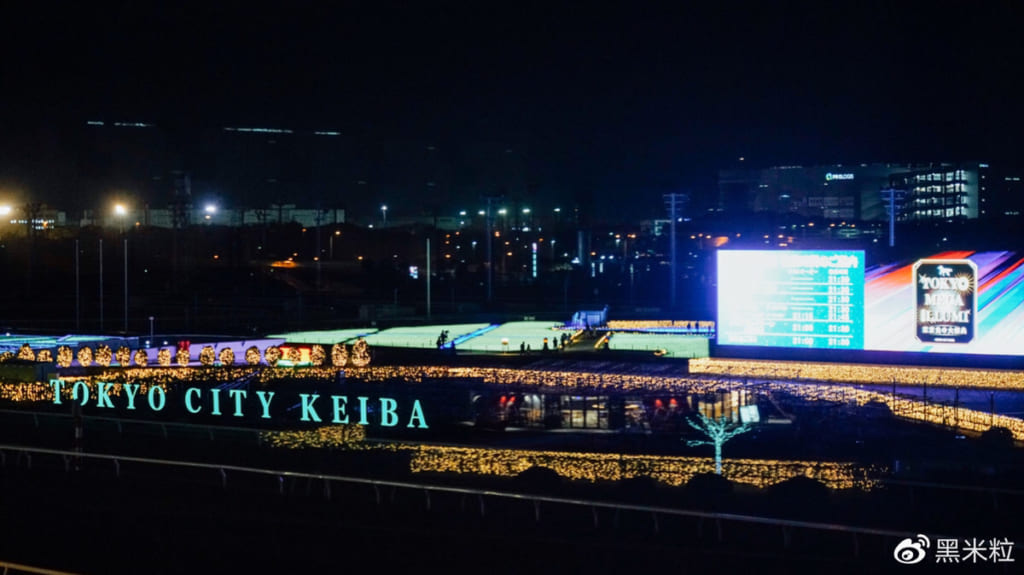 For a unique twist on Tokyo nightlife activities, Diamond Turn is an all-you-can-eat buffet-style restaurant located trackside at the Oi Racecourse in Shinagawa. The seating is arranged to make the most of its prime location, giving you envious views of the horse races as you dine on an enormous array of Japanese and Western-style dishes. There is also a large selection of beverages, alcoholic and non-alcoholic that can be ordered individually or on an all-you-can-drink plan.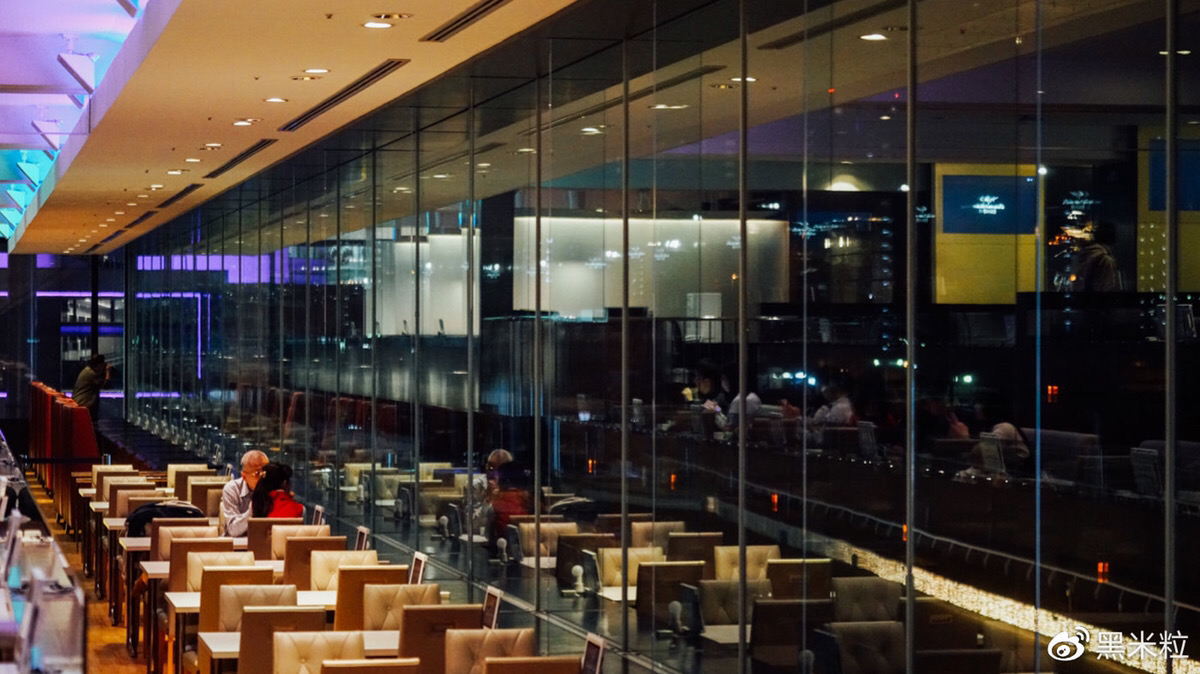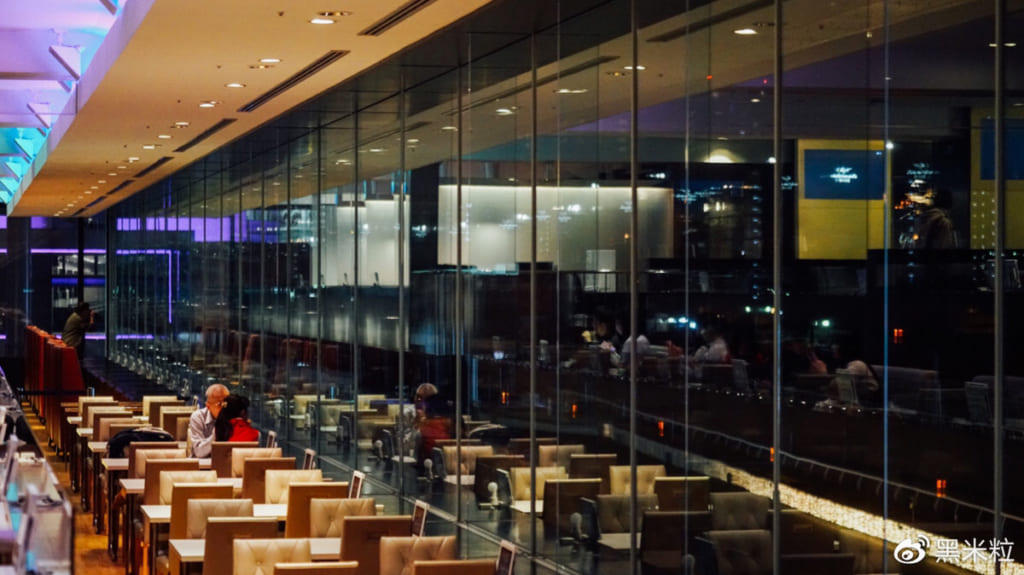 Reservations are highly recommended but can be done easily on Diamond Turn's website. A free shuttle bus is available to and from Shinagawa station until 9:30 pm when a "Twinkle Race" (nighttime horse race) is organised at Tokyo City Keiba (see the schedule).
Unlimited Beer at Tokyo Craft Brewery
Conveniently located on the Yamanote train line at Hamatsucho station, Tokyo Craft Brewery is the place where beer lovers can sample a variety of over 10 crafted brews to their heart's content. Dinner options include 3-hour all-you-can-drink beer alongside plates of gourmet food ranging from duck pastrami to fried chicken to personal-size pizza. Last order is at midnight, making Tokyo Craft Brewery a great choice to wrap up a night out with friends.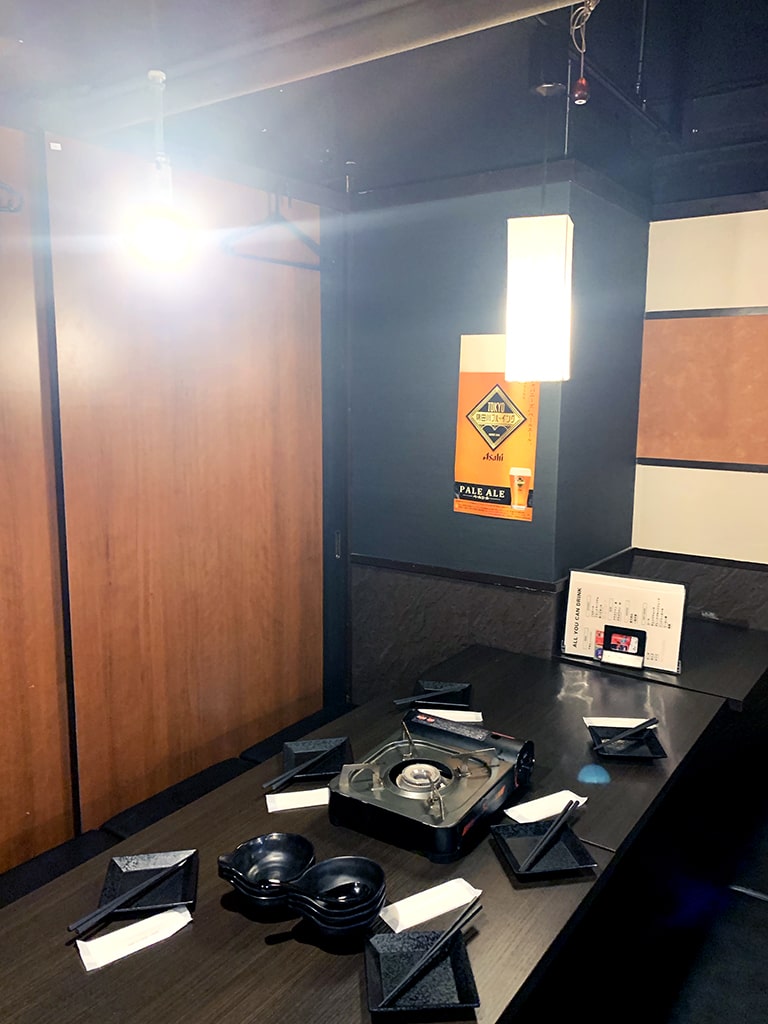 Waentei-Kikko Restaurant: Tradition x Hospitality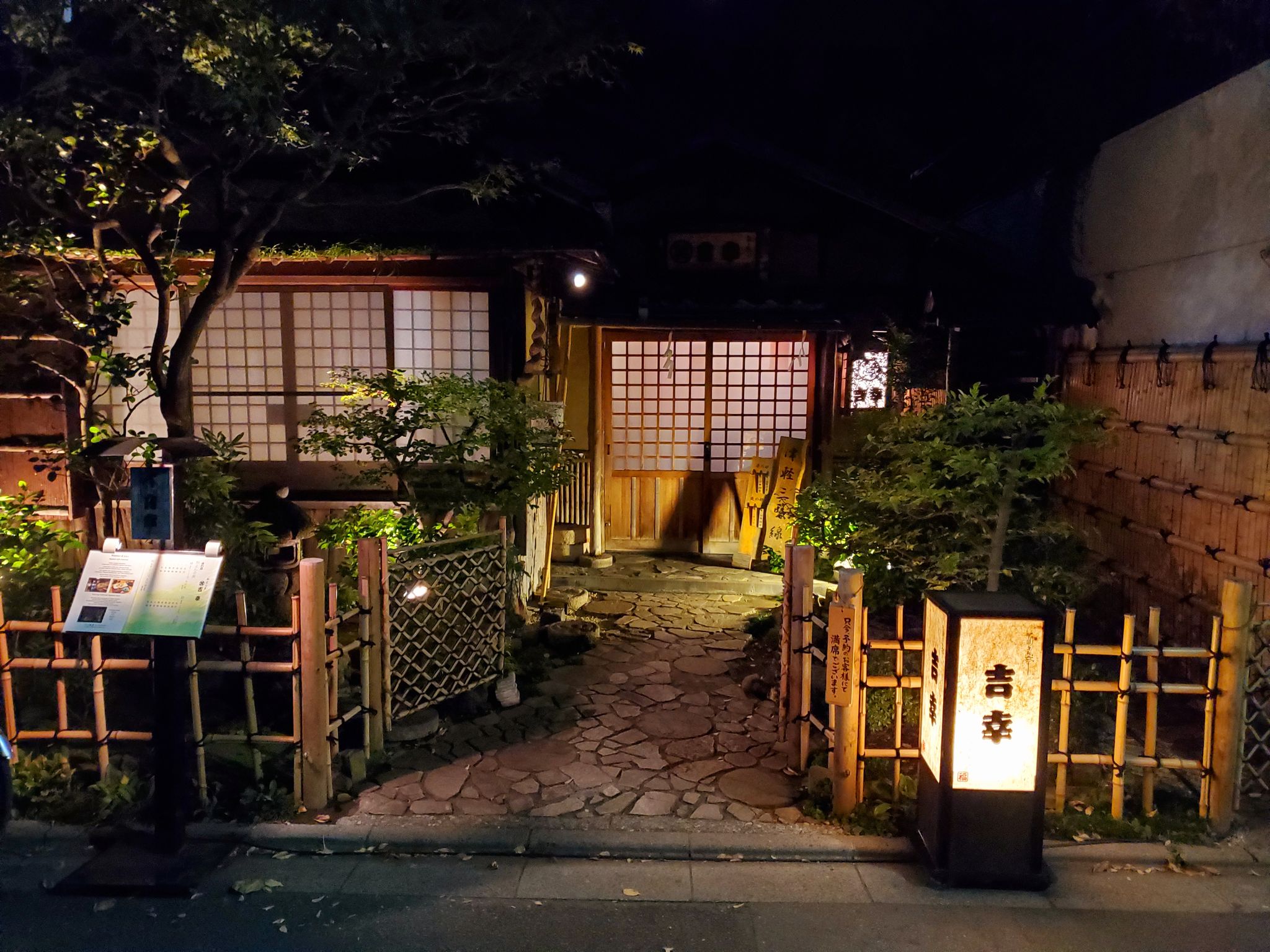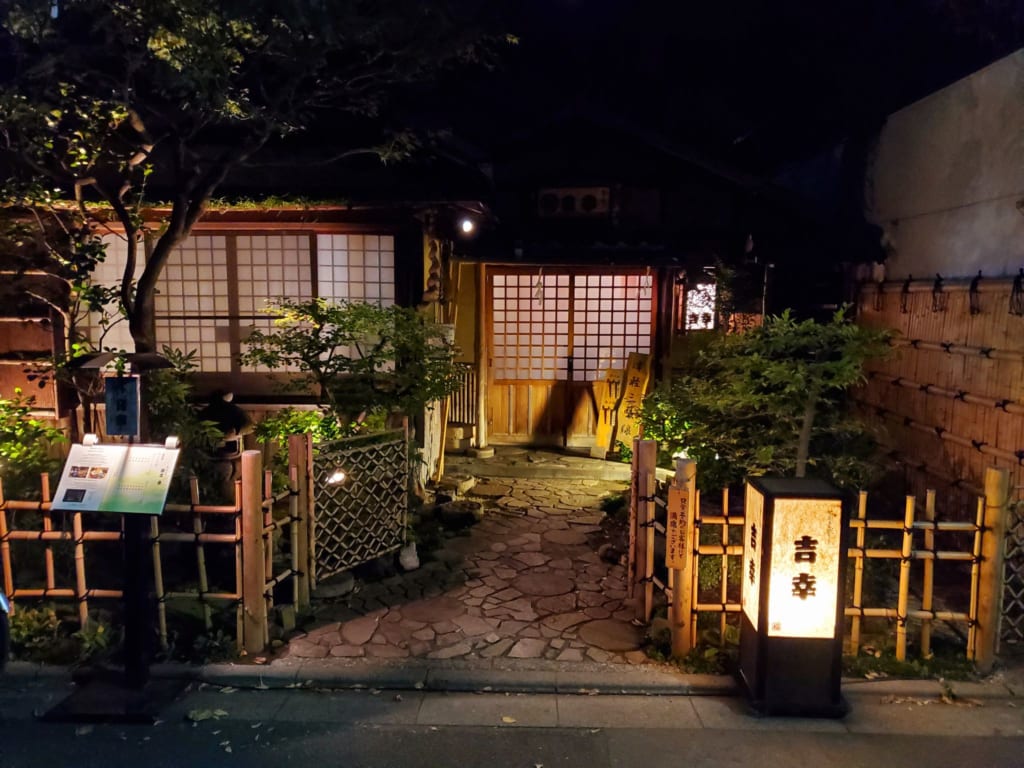 The "en" in Waentei-Kikko's name entails three meanings: "musical entertainment", "celebration" and "human relationships". Proprietor Kodai Fukui aims to encompass all three meanings in your dining experience here, no small feat. But Fukui-san is no ordinary man.
Fukui-san is an accomplished Tsugaru Shamisen player who has been on national tours and performed on national television. Diners at his restaurant are treated to a breathtaking musical performance while enjoying a Japanese meal from an often changing seasonal menu. Waentei-Kikko is also a wonderful place to hold a celebration; musicians known to take special musical requests for birthdays and other special events.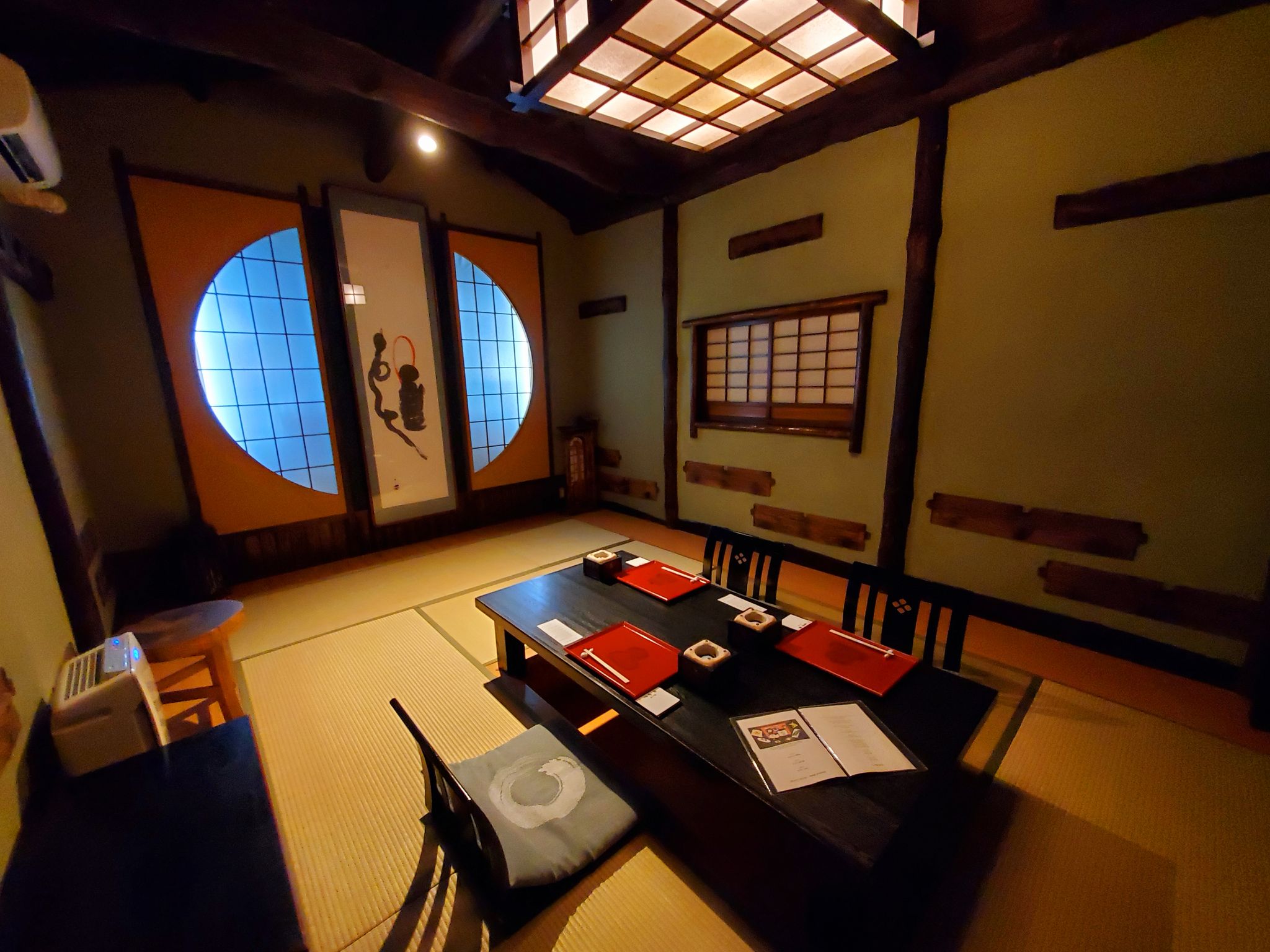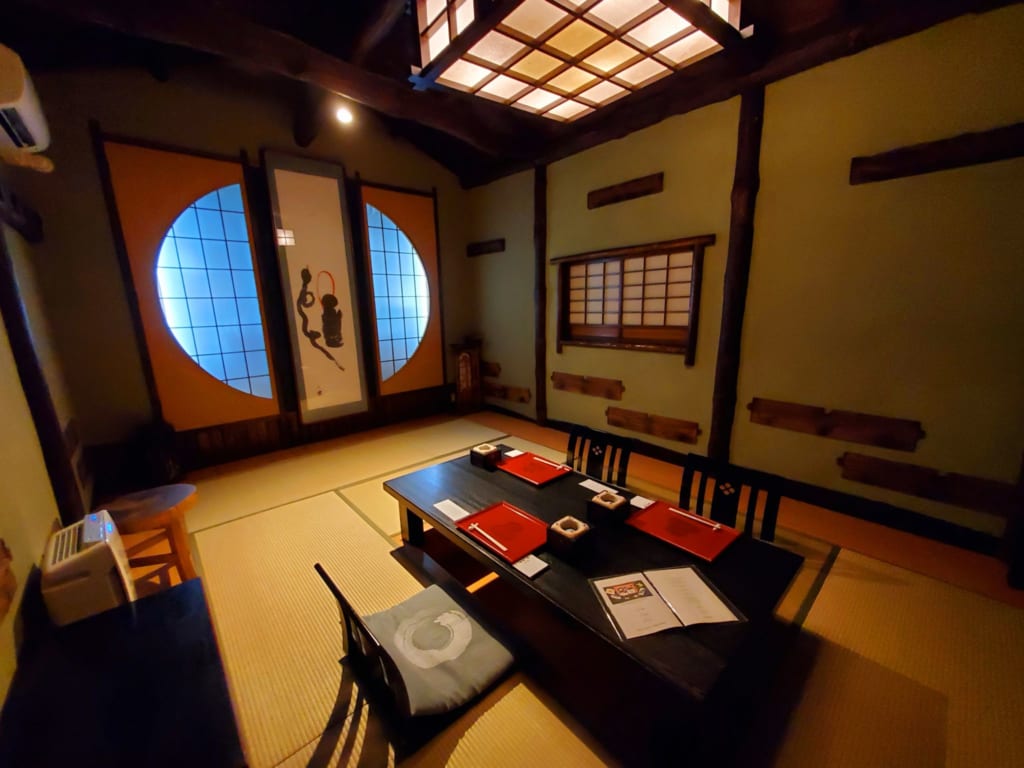 Located a few steps from Senso-ji Temple in Asakusa, Waentei-Kikko is a great choice for the visitor who wants to experience the Tokyo nightlife in a relaxed traditional way rather than in the bluster of neon that the larger neighborhoods of Tokyo have to offer.
Late Night Relaxing at Yusoshi Chano-ma Cafe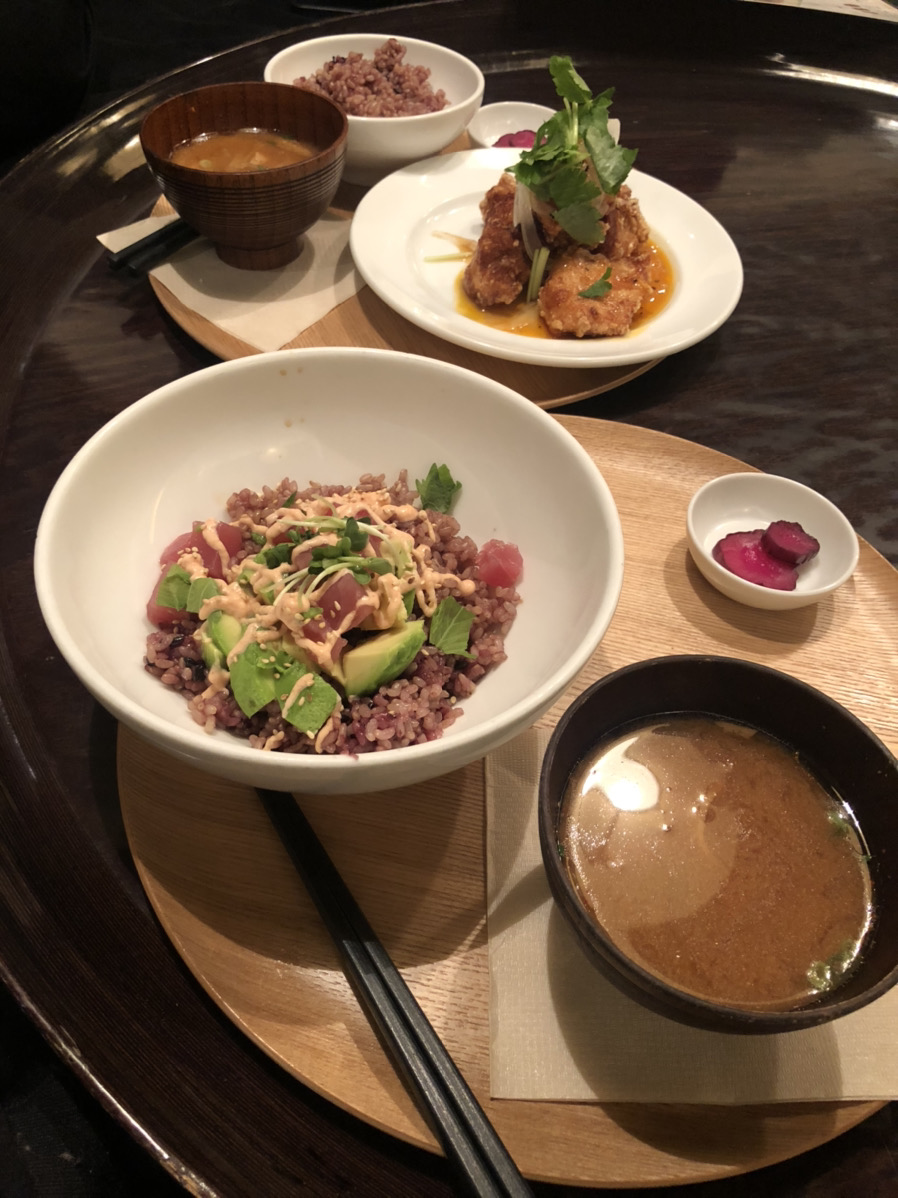 Finding a place to relax with kids out in Tokyo at night can be a challenge, so a cafe like Yusoshi Chano-ma might be an answer to your prayers and aching feet. Welcoming guests with homecooked meals, relaxing background music and sofa-like eating areas, this is the sort of family-friendly environment you might not ever want to leave! Fortunately, the doors remain open until 11:00 pm, so take your time and enjoy a dinner that could have easily been made in a Japanese mother's kitchen, a sumptuous dessert, and an herbal tea or hand-dripped coffee.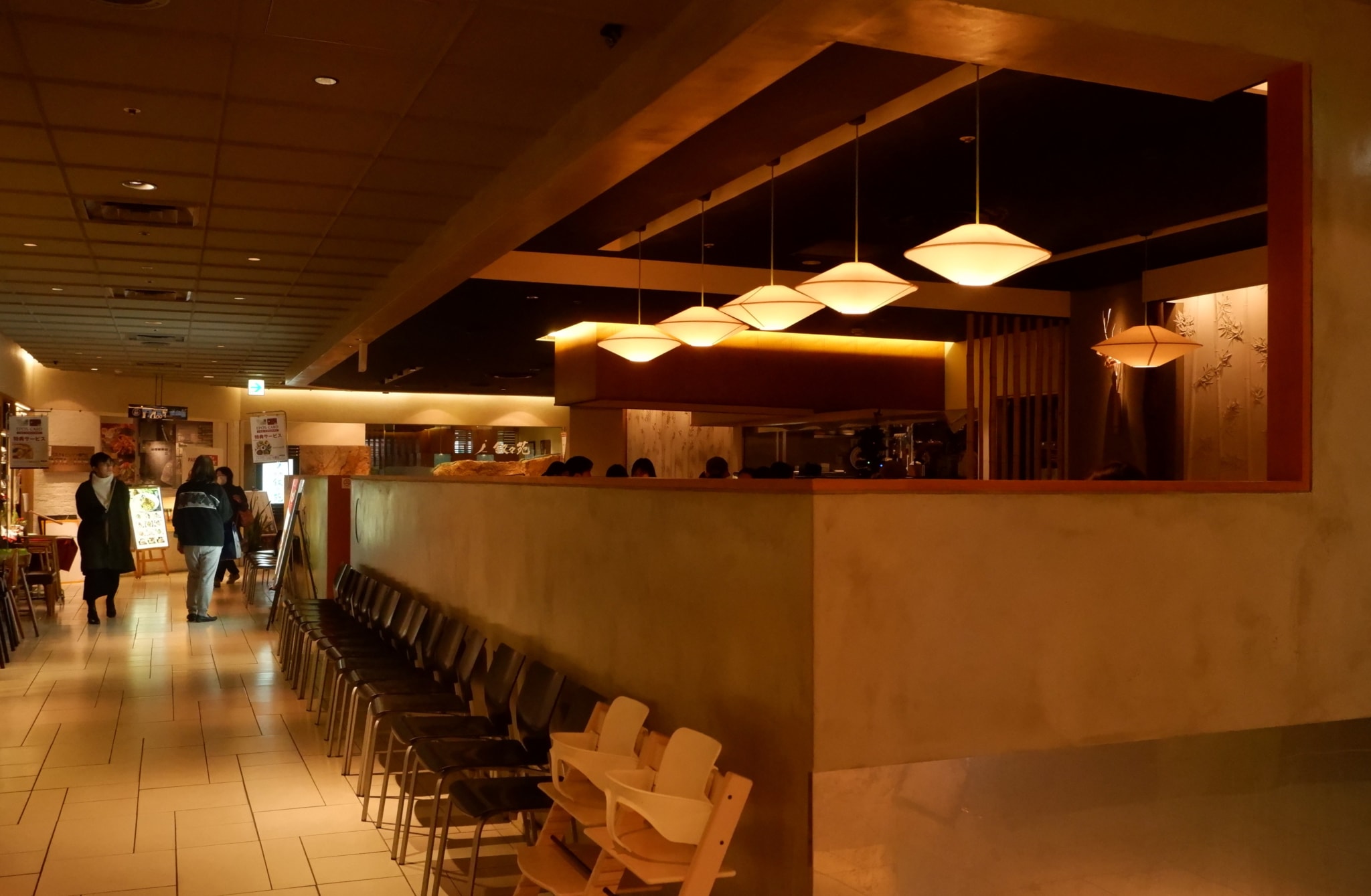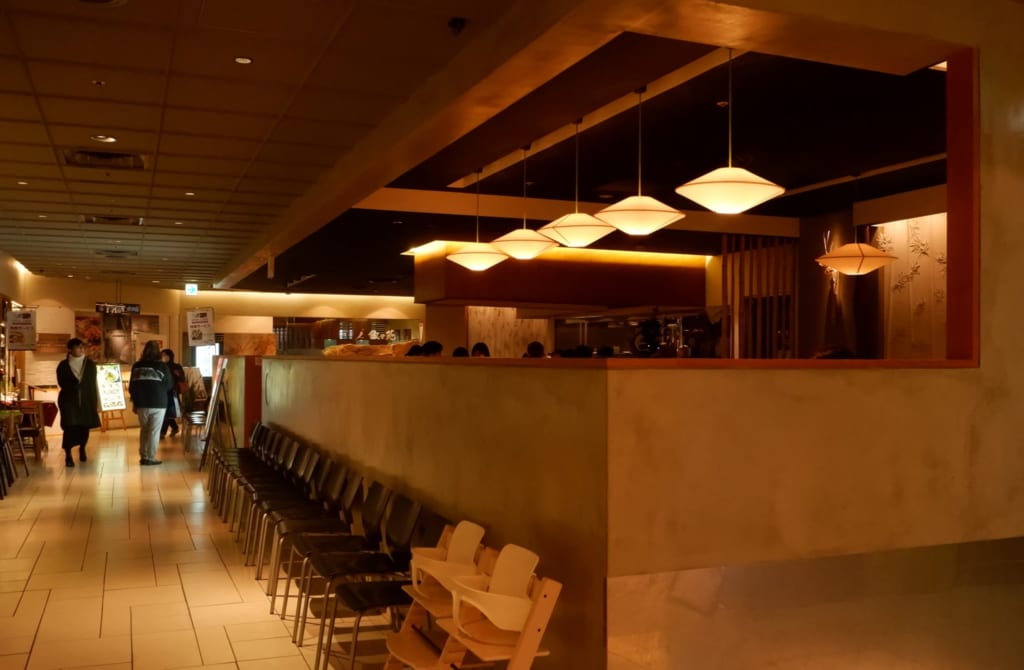 Yusoshi Chano-ma is walking distance from Ueno station and Ueno Park, so if you've spent the day enjoying the Ueno Zoo or any of the incredible museums in the park, this is a perfect location to rest your feet and fill your hungry stomach.
Kanda Myojin Shrine: For Anime, Lovers, and Anime Lovers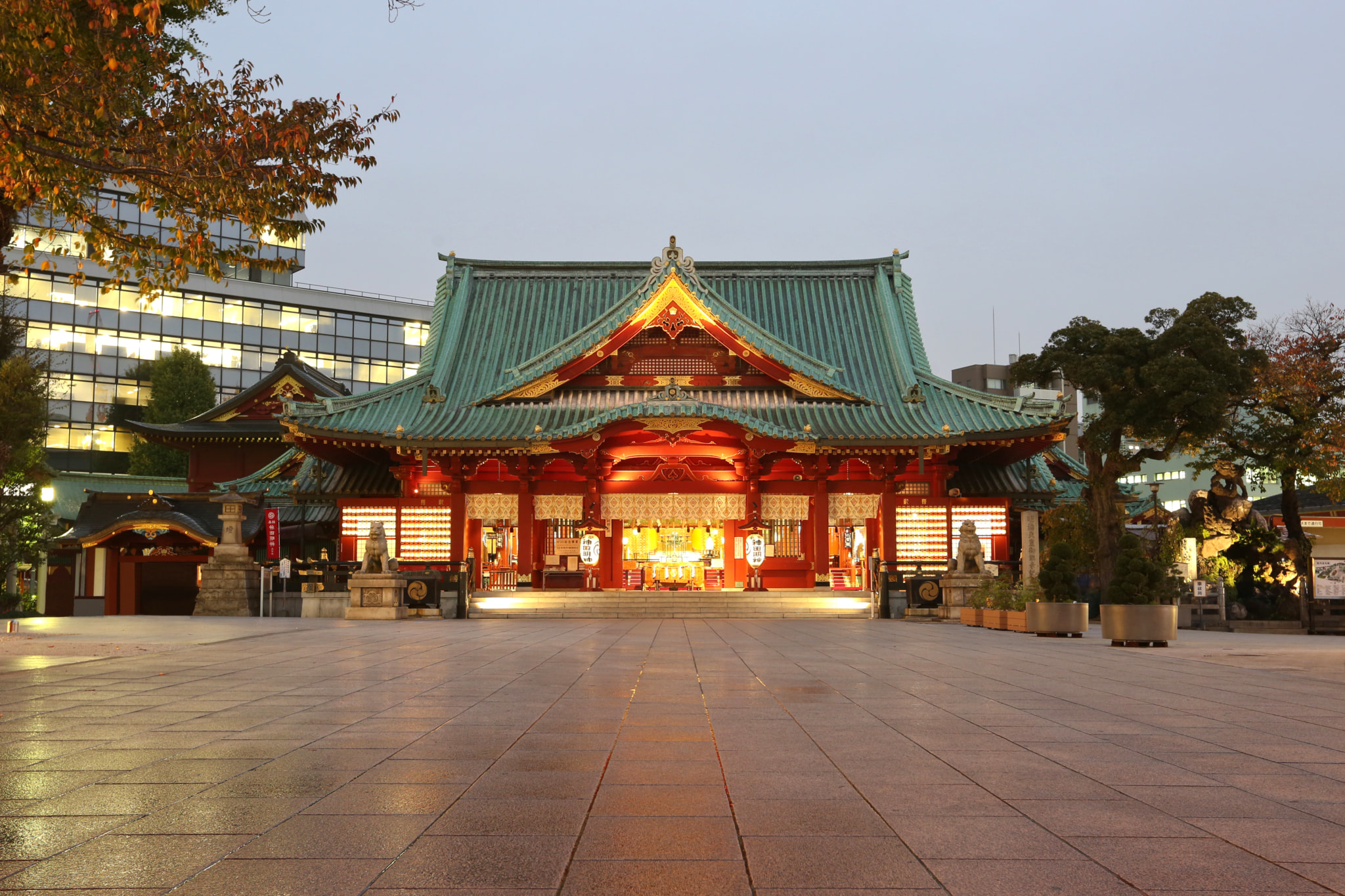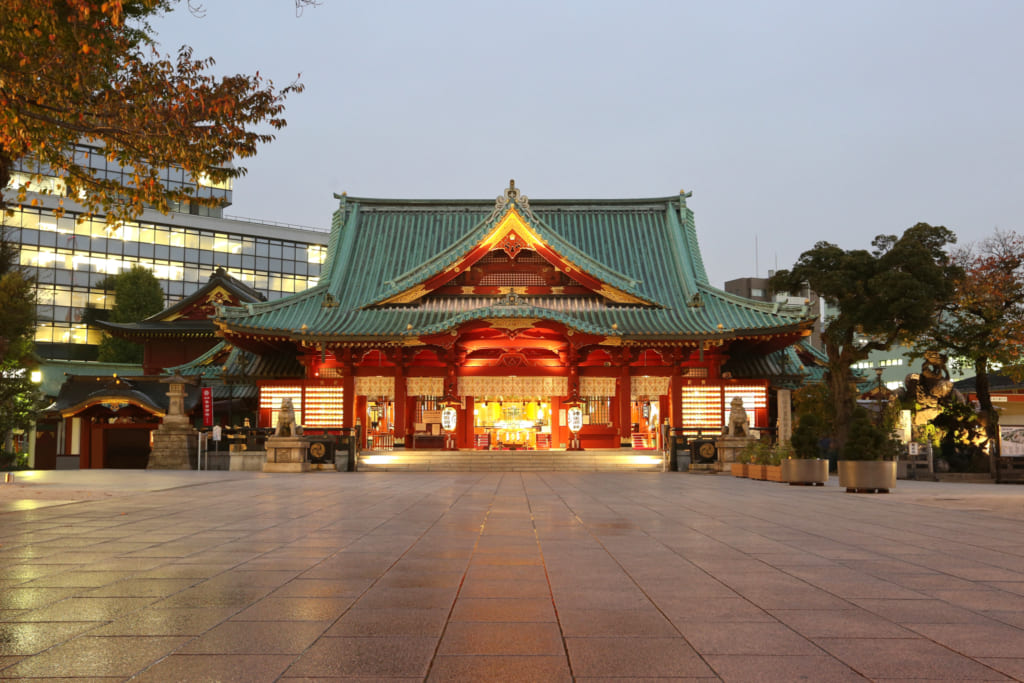 Last but certainly not least, here's a fascinating place to visit at night that is both fun and free! Kanda Myojin Shrine is a large, popular shrine on the edge of anime otaku heaven, Akihabara Electric Town. The enterprising folks at the shrine have integrated anime into items sold at the shrine.
Kanda Myojin is one of the important shrines from the time when Tokyo was still called Edo, and people come from all over to pray for good business, safety and of course, a good partner in marriage! You can purchase charms for these purposes here as well.
Technically, the shrine is not open for business at night, but like most shrines, people are allowed on the grounds to pray or take photos at almost any time. The shrine is particularly beautiful at night, when the lack of crowds makes it easy to take a good photo of it.
Of course, if you love anime, be sure to drop by before it closes at 5:00 pm to purchase some of the shrine items emblazoned with images of anime characters!
So there you have it, six unique ways to enjoy the Tokyo nightlife ranging from getting a workout, watching a horse race, drinking craft beer, enjoying traditional Japanese music, relaxing with your young children, or taking a peaceful stroll around a famous shrine. Of course, this is just the beginning of what Tokyo has to offer, day or night, but if you must start somewhere, start with these!
Article sponsored by Tokyo Metropolitan Government.