Sponsored by Tokyo Metropolitan Government
For any Tokyo traveler, Internet connection is a necessity. Simple tasks like interpreting a Japanese menu with GoogleTranslate, searching for your quickest subway route on HyperDia or sharing Instagram-worthy travel pictures are suddenly out of reach without an international data plan.
While you can hop from coffee shop to coffee shop, perhaps the easiest way to satisfy your network connectivity needs is to use many public wifi for free in Tokyo. Among them, we recommend you to take advantage of the free WiFi spots operated by the Tokyo Metropolitan Government. Scattered throughout the city, these hotspots are located at major tourist locations, including parks, museums and and Tokyo's ports. They are there purely to make the Tokyo tourist experience as comfortable and convenient as possible.
Look for the network named "FREE Wi-Fi&TOKYO" at one of the many participating locations. After registering at your first WiFi location using a social media account or an email address, you have unlimited access and can easily reconnect at any of other locations during your trip. Users will also be able to connect to WiFi services offered by Tokyo Metro subway stations and on Tokyo Toei Bus routes without reregistering. Best of all, the WiFi services are completely free.
Some of the most popular tourist attractions in the city feature Tokyo Metropolitan Government Free WiFi spots, including Shiba Park and Asakusa. So, a classic sightseeing itinerary that includes visits to Tokyo Tower, Sensoji Temple and Tokyo Skytree will be able to satisfy all your WiFi needs.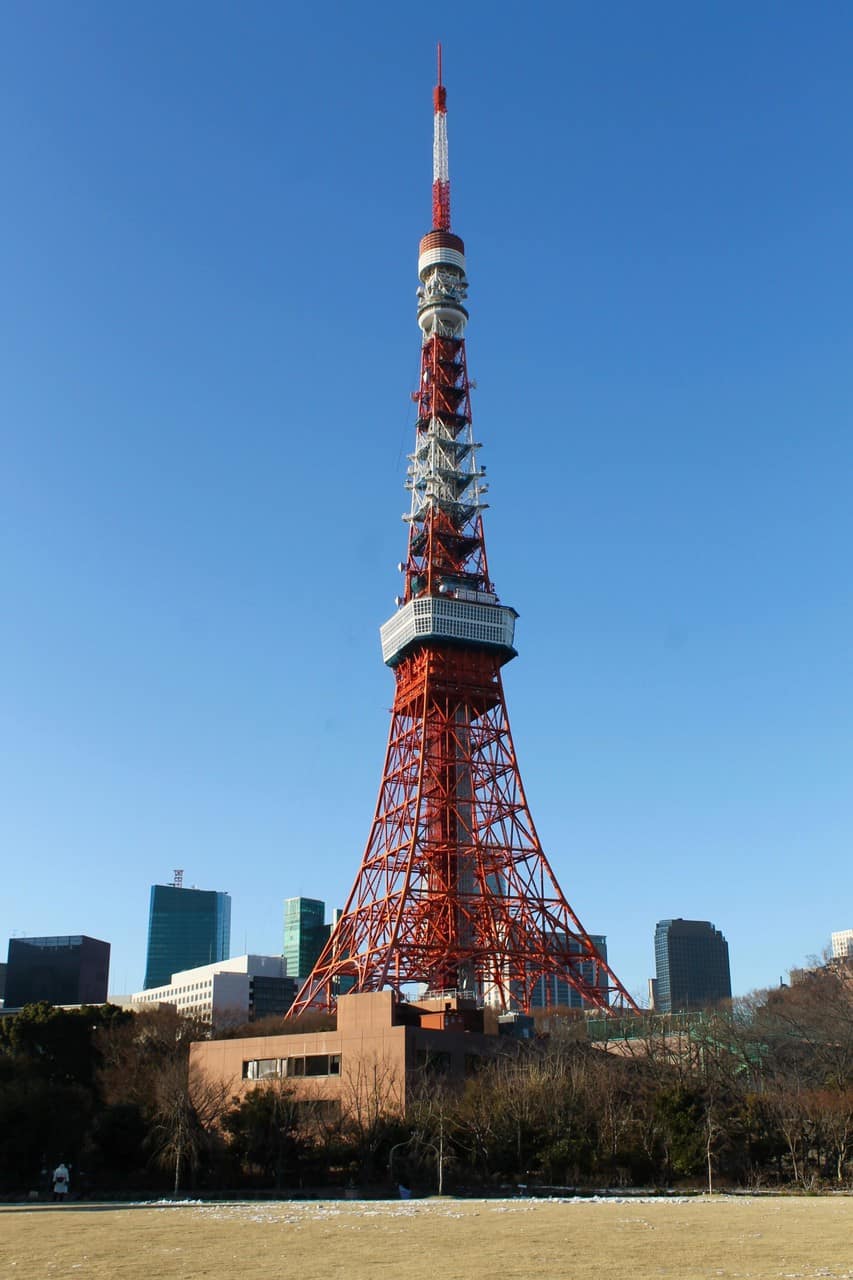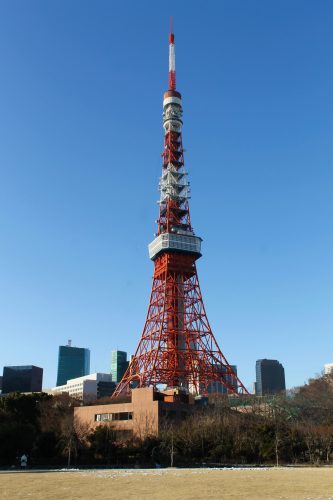 Shiba Park, home to Tokyo Tower
Shiba Park is a perfect example of Tokyo's unique mix of tradition and innovation. The park grounds are home to the iconic Tokyo Tower, which is constructed of orange- and white-colored steel and stands as a 333m tall symbol of the city's post-war revival. Visitors can enjoy stunning cityscape views from the tower's two observatories. On a clear day, you will be able to see all the way to Mt. Fuji.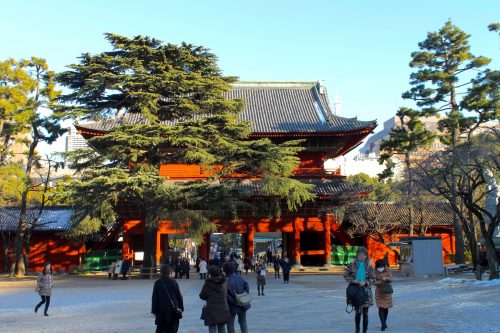 Within walking distance from Tokyo Tower is Zozoji Temple. The austere temple made its name for ties to the Tokugawa family, who ruled over Japan from 1600 to 1868. Tokugawa Ieyasu, who founded the Tokugawa Shogunate, is known as one of the great unifiers of Japan. The scene from the entrance to Zozoji Temple is striking, as the main temple building foregrounds the monumental Tokyo Tower. The image is the perfect juxtaposition of Tokyo's modern sensibilities and its traditional past.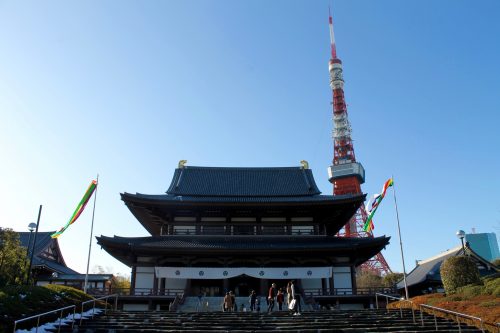 While enjoying these two major tourist attractions be sure to tap into the "FREE Wi-Fi&TOKYO" network within Shiba Park. The medium-sized park has plenty of open green space where locals and families enjoy getting a dose of fresh air. As you stroll through the park from Tokyo Tower or if you're on the Zozoji Temple grounds, head to the edge of the park next to Shibakoen Station. The area is one of the free WiFi hotspots, with stickers up to mark the location.
After connecting to the "FREE Wi-Fi&TOKYO" network, you will need to open your phone's browser. A page will load asking if you'd like to connect to WiFi. Say yes, then agree to contract terms, and finally enter your social media or email address to register.
It's fast and simple, but incredibly useful. With the WiFi you can look up the route to your next location or read-up on some of Zozoji's fascinating history.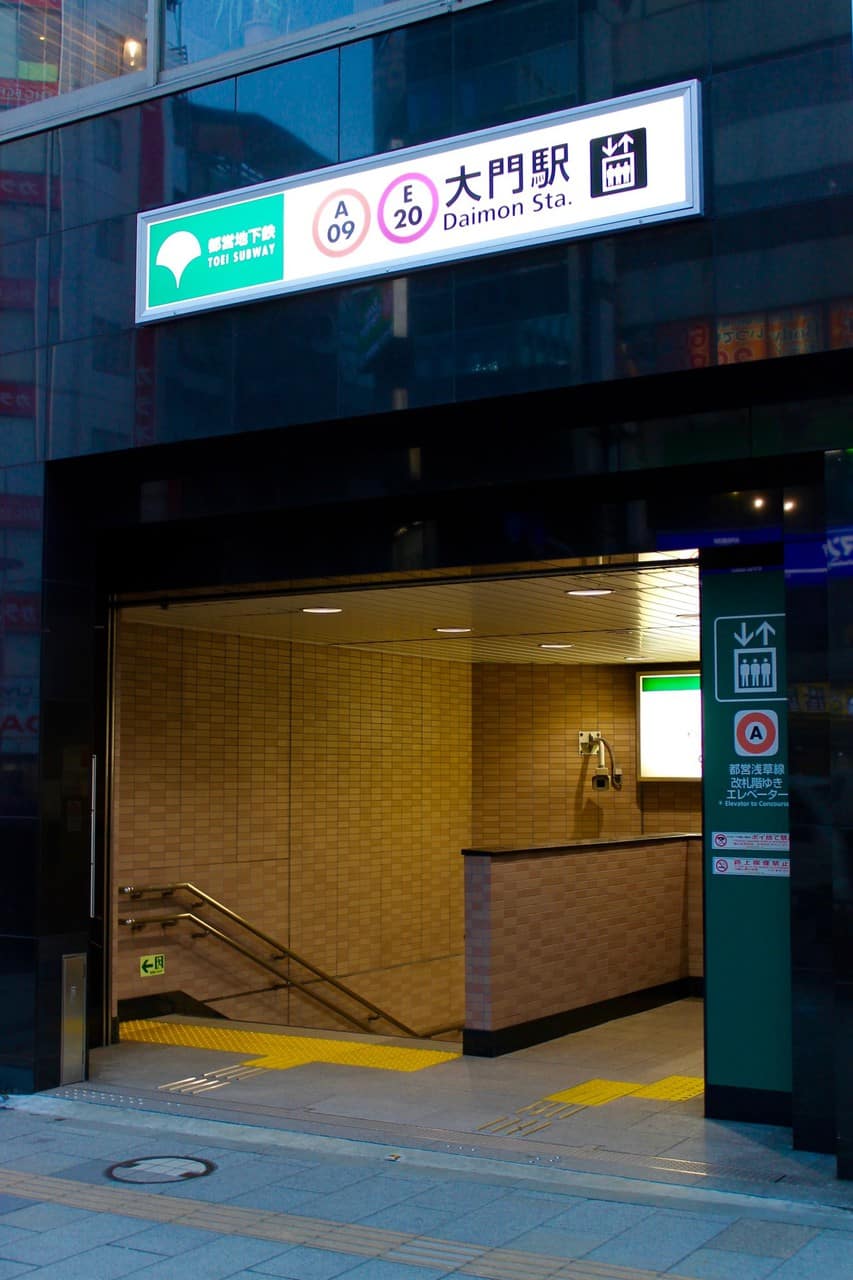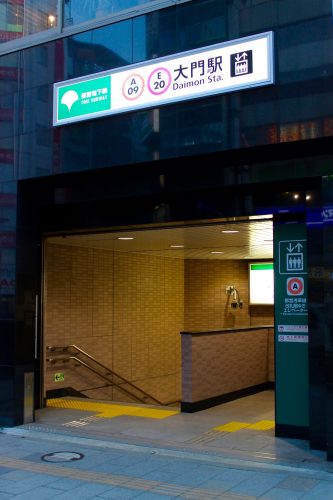 One of the closest train stations to Shiba Park, is Daimon. Less than a ten-minute walk from the Zozoji Temple entrance, from Daimon Station, the historic entertainment district Asakusa is just a short 15-minute subway ride away on the Toei Asakusa Line.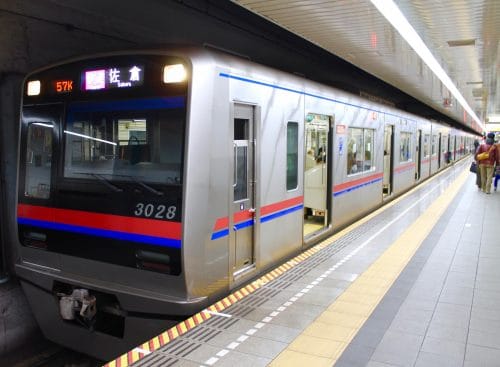 If you've already registered at Shiba Park, you will be able to connect to Tokyo Subway free WiFi at Daimon Station without registering.
The Historic Asakusa district
Amid Asakusa's crowded streets and plethora of food offerings, it may be difficult to find your way through the attractions. As you arrive at Asakusa Station, take advantage of the free WiFi location next to Exit 4 to orient yourself in the neighborhood with Google Maps. You can also choose your ideal restaurant in the area on Yelp to grab an authentic local meal for lunch or dinner.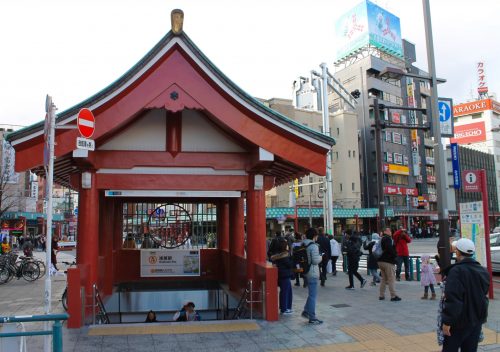 From Exit 4 of Asakusa Station you'll be able to make out two iconic Tokyo landmarks across the Sumida River. The large golden structure nearest to the river is not only a striking piece of architecture but the home of Asahi Beer, Japan's beer producers. The famous Asahi Beer Hall, along with the golden office building next door, is the headquarters for Asahi Breweries Inc.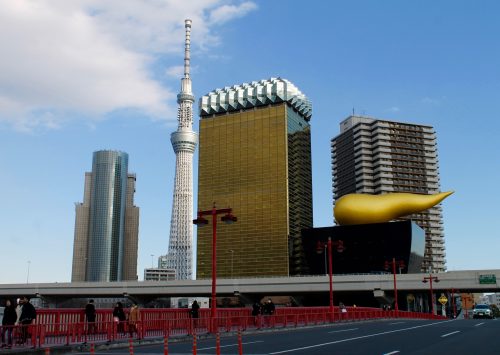 To the left of the building you'll make out the impressive and futuristic Tokyo Skytree. The tallest structure in Japan at 634m and another major observatory location, it offers an entirely different view of the capital compared to its midtown counterpart Tokyo Tower. For anyone looking to experience Tokyo Skytree, it's within walking distance from Asakusa Station Exit 4 or a short subway ride away.
First and foremost, visitors flock to Asakusa to see Sensoji Temple, the oldest standing temple in all of Tokyo. The original temple was founded in 645 AD, and it has grown to be one of the most important temples in Japan. The relatively compact temple grounds are packed with historic buildings, food stalls and souvenir offerings.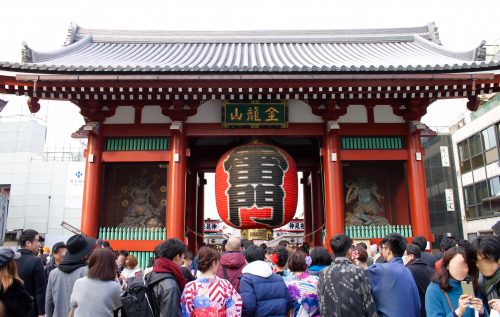 The entrance to the temple grounds at Kaminarimon Gate features an enormous, red traditional lantern. As you pass under the gate you'll enter into a lively marketplace called Nakamise-dori. The street leads all the way up to the main temple and is filled with sweets and food sellers, including Kibi dango (soft skewered mochi) and senbei (rice crackers). You'll also find shops selling trinkets, Tokyo souvenirs, and traditional garments and items. As you reach the end of Nakamise-dori you'll be greeted by the entrance to Sensoji Temple, where you can experience incense purification and purchase o-mikuji (fortunes).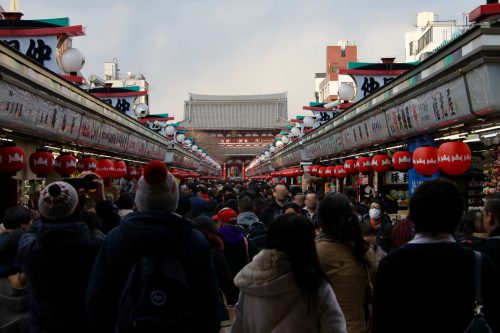 Sensoji also boasts an impressive five-storied pagoda to the left of Sensoji's main building. On the right, you'll be able to make out Skytree in the distance. Like Shiba Park, Asakusa offers this unique fusion of Tokyo's modern present and its authentic past.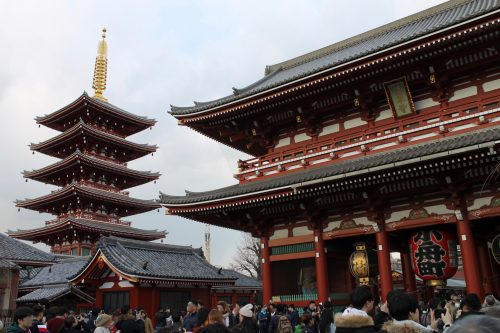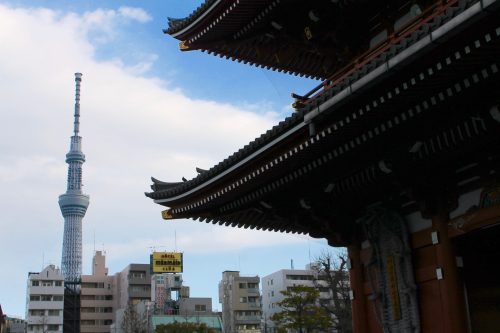 As you take in these historic and innovative Tokyo attractions, make sure to make full use of various kinds of free wifi in Tokyo. These free services are there to make your visit as convenient and comfortable as possible.