Sponsored by Hokkaido Government
A Four Day Journey Along the Hokkaido Shinkansen
As you may know, the Rugby World Cup 2019, one of the three major sporting events in the world, is now being held in Japan. To commemorate Japan hosting the RWC 2019, this 4 day trip from Kamaishi city, Iwate to Sapporo was hastily arranged for me to experience. This route is completely different from Japan's "Golden Route" between Tokyo and Kyoto/Osaka that so many first time tourists take. Along the way, I experienced the diversity of the region: the rugged beauty of its coastline, the extravagant variety of seafood, and the abundant outdoor activities. Most impressive however, were the people I met along the way, kind-hearted people with an inner strength, many committed to rebuilding areas heavily damaged by the 2011 tsunami disaster. Please follow along my journey to discover more about an incredible part of Japan most people completely miss out on.
Day One: Kamaishi city and the Recovery Memorial Stadium
Day One, Part 2: Cycling Kamaishi and the Sanriku Coastline (this article)
Day Two: A Day in Aomori – Stunning Nature Trails and Custom Fresh Seafood Meals
Day Three: 12 Hours in Hakodate and A Summer Splash in Niseko
Day Four: Sapporo City – Hokkaido's Lively central city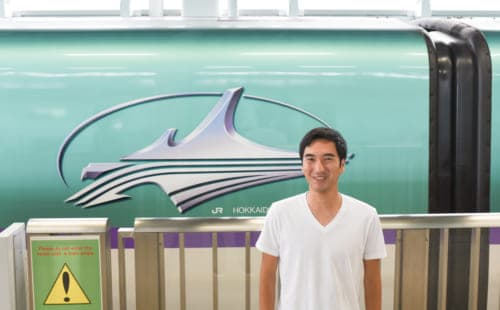 Day One, Part 2: Cycling Kamaishi and the Sanriku Coastline
Following my visit to the Kamaishi Recovery Memorial Stadium in Unosumai I visited the Houraikan Inn, a beautiful hotel located right on the coast of Kamaishi City.
This hotel suffered heavy damage to its first two floors from the tsunami that struck this region in 2011 but has since been fully renovated.  Houraikan now offers visitors to this region a peaceful ocean view that they can enjoy from hot spring baths or on quiet beaches right outside the hotel.
Michinoku Soleil: Making Kamaishi a Destination
Here I met with Gaku Fukuda, a local resident of Kamaishi who has started up a group called Michinoku Soleil to help revitalize this region.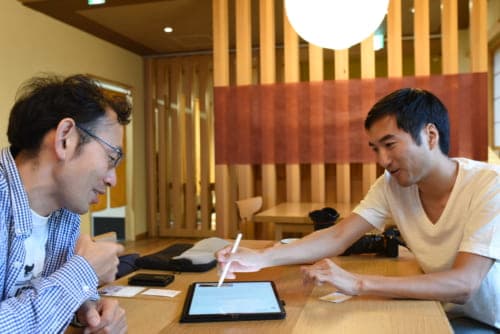 This organization seeks to help establish a thriving tourism industry here in Kamaishi and along the Sanriku Coast by building a network of guides and utilizing the stunning natural wonders that this region of Japan has to offer.
These activities primarily focus on outdoor programs such as cycling, along with other activities offered by different groups in Kamaishi like sea kayaking, diving, and paddle surfing.  Gaku and I also talked about some of the local culinary and regional culture of the people here that could be an excellent draw for international tourists.  One potential program that had me particularly excited was helping local fishermen to shell fresh sea urchin and to enjoy it straight from the shell!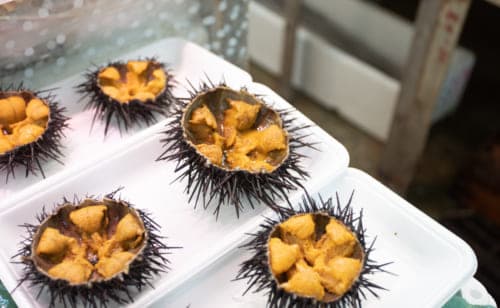 Originally, I was supposed to join Gaku on a long and beautiful cycling ride along the coastline of Kamaishi, but a rare spat of August rain forced us to cancel these plans.
Gaku took me to see his fleet of bikes anyway and I was very impressed by the scope of his group's operations.  Michinoku Soleil has state-of-the-art electric-assist bicycles and helmets with built in radios.  Very nice gear that would complement some incredible cycling tours in this area.
Having never ridden one of these bicycles, I decided to take one for a short spin with Gaku and was thrilled by how effortlessly they glide up hills and along flat ground.
These bikes don't come cheap, but Gaku explained that he wanted to provide these for his guests so that it would make navigating this hilly coastline more relaxing.
One of Gaku's recommended rides is an early morning excursion to see the sunrise on one of this region's many picturesque beaches with some freshly ground coffee at a pop up cafe that he sets up for his guests.
With very low traffic on these coastal roads and expansive ocean views around every corner, I really wish I could have waited out the rain to explore more of the area with him.
Here is a shot of what my day could have looked like…  I'll certainly have to return on a sunny day to enjoy a ride along this coastline!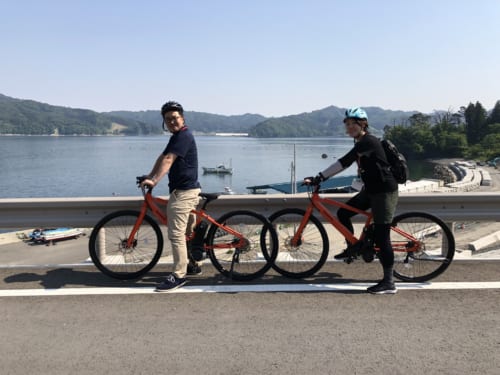 Michinoku Soleil is currently in the process of renewing their website, but you can find their facebook page and contact them here.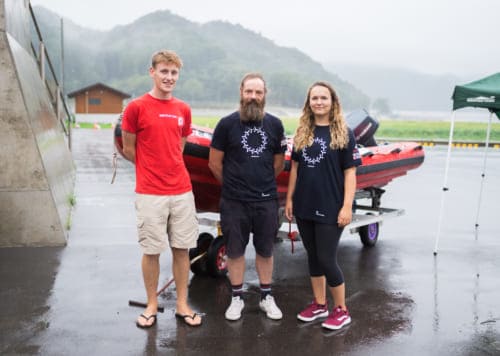 "Lifeboats where there are none"
As I prepared to depart Kamaishi, I also happened to run into another absolutely incredible group doing wonderful work here in Kamaishi.
This group is called Atlantic Pacific and is headed by a man named Robin Jenkins and his team based in the United Kingdom.
Following the tsunami that struck this region, there were many people stuck out at sea.  However, Japan did not have small boat rescue teams to go out and save these people.
Robin started his organization with the slogan "Lifeboats where there are none" and has made it his mission to help places like Kamaishi prepare for disasters like this in the future. His organization is helping to train specialized volunteer rescue teams here in Kamaishi that operate via smaller rescue boats and can be deployed in emergencies where every second counts.
Atlantic Pacific aims to make Kamaishi a center for volunteer rescue team training in Japan and is also working to make Kamaishi the sole producer of small lifeboats in Japan as well.
For such a small community, I was surprised by the amount of talented and passionate groups working here to help Kamaishi thrive once again.
Not only does Kamaishi have excellent outdoor beauty and a rich culture to enjoy, but also a fantastic local community that is excited to help you experience the best of what this region has to offer.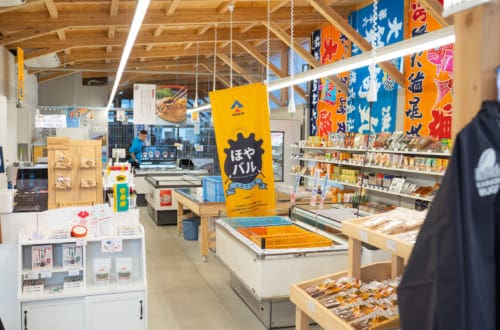 Returning to Unosumai Station, it was time for me to depart from Kamaishi and continue my journey up towards Hokkaido.  Before departing I stopped by the local market to pick up some souvenirs and to try some of the local seafood for a late lunch.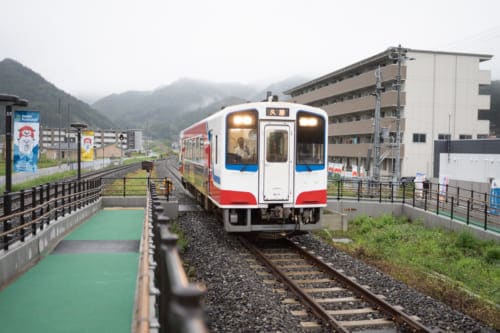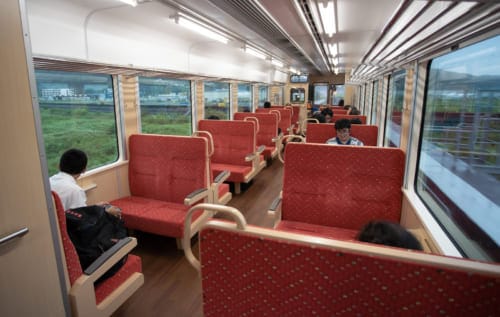 I then boarded the Sanriku Railway once again and traveled up the coast to Miyako Station in northern Iwate.  Although I was not able to enjoy the pristine natural beauty of the mountains and coastline of Kamaishi, I felt deeply inspired by the stories of the people here and for the future of this wonderful city.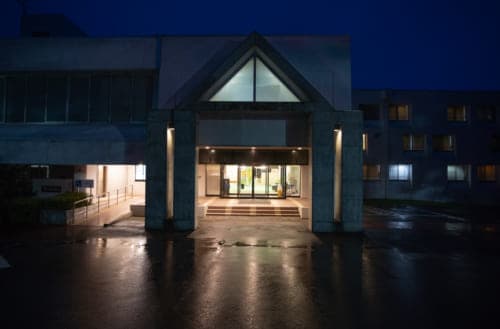 My lodging for this night was at Kyukamura Rikuchu-Miyako, a coastal hotel which is famous for its ocean views and delicious dinner buffet which features many of the local specialties of Iwate.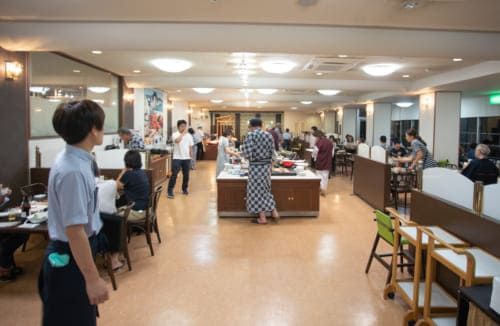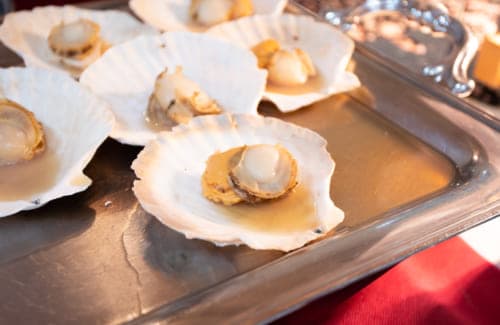 The dinner buffet here was outrageously delicious.  It had dozens of types of seafood ranging from grilled sanriku scallops, sashimi, shrimp, squid, sushi, clams, and even the regional delicacy of hoya!
The rooms here were Japanese-style rooms with tatami mat floors and comfortable roll out futon beds.  It also had a nice public bath where I was more than happy to relax in after a long day of traveling across Iwate Prefecture.
After dinner I went to bed early, eager for my trip into Aomori Prefecture the next day.