Sponsored by Kurashiki Tourist Attract Committee
Kurashiki, in Okayama Prefecture, is an intriguing getaway destination for travellers looking for something different from the usual sprawling neon jungles so commonly associated with modern Japan. It sits in stark contrast to the hustle and bustle of the densely-populated urban juggernaut that is Tokyo; Kurashiki is one of the largest industrial towns in the west of Japan and is home to one of the most quiet, serene historically-rich locations that can be found in the country.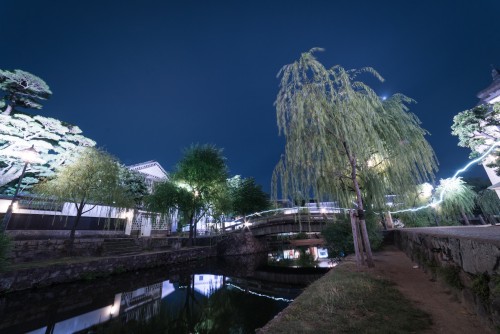 Kurashiki Bikan Historical Quarter is the go-to destination for visitors to this region of Japan, where one can peer through a window into Japan's far-reaching history and walk through beautifully reconstructed and preserved buildings that date back centuries, as far back as the Edo period (1603-1868). In many ways a visit to this part of Japan resembles somewhere like Kyoto, but as Japan serves an increasing number of tourists every year, a relatively lesser-known destination such as Kurashiki is significantly more peaceful.
Sitting inside this historic section of Kurashiki is the city's premier hotel, known as Kurashiki International Hotel (Kurashiki Kokusai Hotel, 倉敷国際ホテル). Opened in 1963, Kurashiki International Hotel has served guests from around the world as they have come to visit the Bikan Historical Quarter. The building is a mix of contemporary European and Japanese design; the exterior and interior architecture is European while much of the interior decoration has a bit of a Japanese flair. It is certainly an elegant mix of cultural design.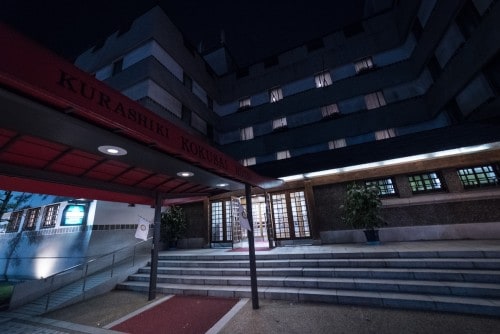 Getting to Kurashiki International Hotel
Coming from Okayama station, take the JR Sanyo line to Kurashiki station and take the south exit. Stick to the main road, walking for about 8 minutes before reaching your destination on your left. Just before reaching the hotel, you will likely spot the beginning of the Bikan Historical Quarter.
Warm Hospitability of Kurashiki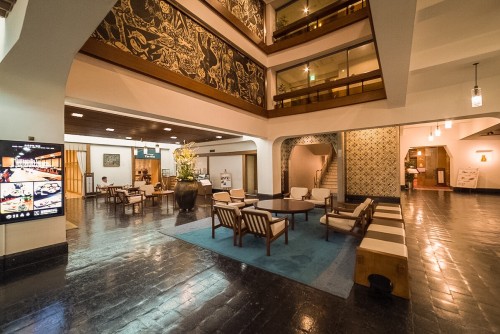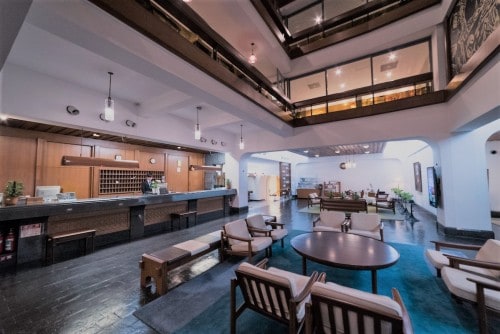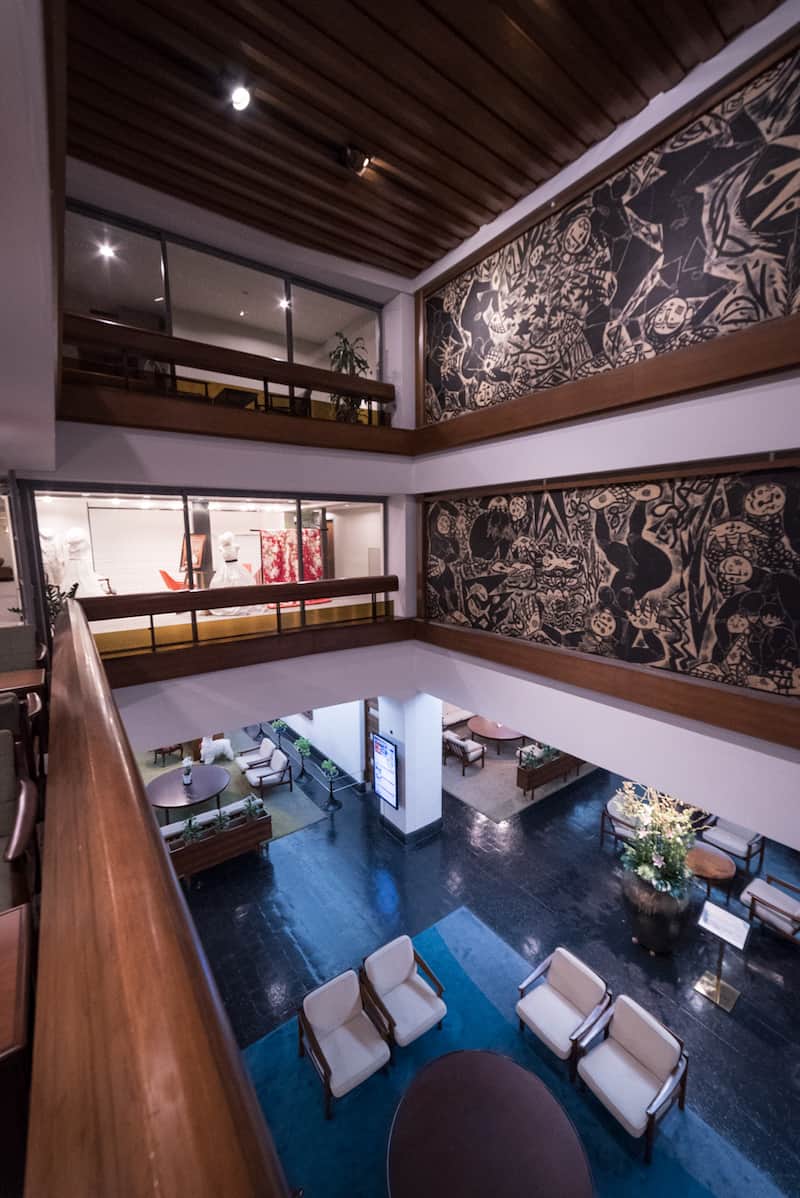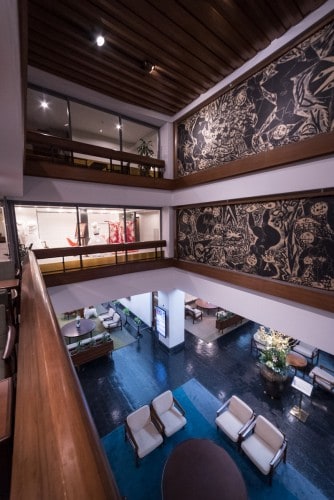 Upon checking in to the hotel, I was greeted by the welcoming staff, some of whom spoke English, which can be very helpful to travellers from many countries. I was also informed that they have Mandarin-speaking staff available as well. A true international hotel! Staying courtesy of the hotel, I was also greeted by the incredibly friendly hotel manager, who gave me a brief tour of the hotel and quick history lesson on the Bikan Historical Quarter.
A Variety of Facilities
Kurashiki International Hotel has 105 guest rooms, all equipped with free and fast wifi connections, two restaurants, a bar, and a variety of event spaces for conferences and weddings, among others. Also, only 2 minutes from the hotel, they hold  the nostalgic Japanese inn, called ryokan " Tsurugata 鶴形. "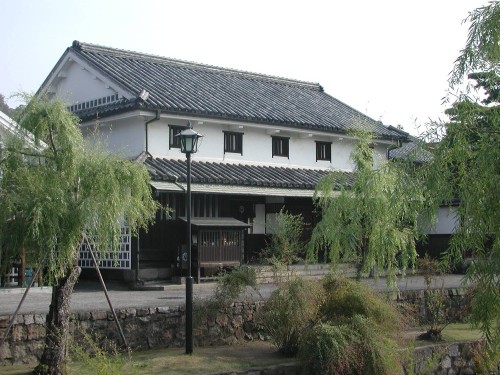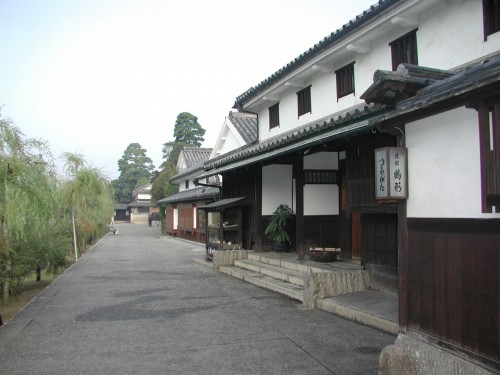 Room with a View
The room I was given was a premium twin room, with a wonderful view of the surrounding Bikan Historical Quarter. The bed and linens were incredibly comfortable, and the shower pressure was certainly to my satisfaction (I find this to be an important point when staying in hotels!). The hotel and room guides are all available in both Japanese and English so guests should have no trouble navigating during the stay.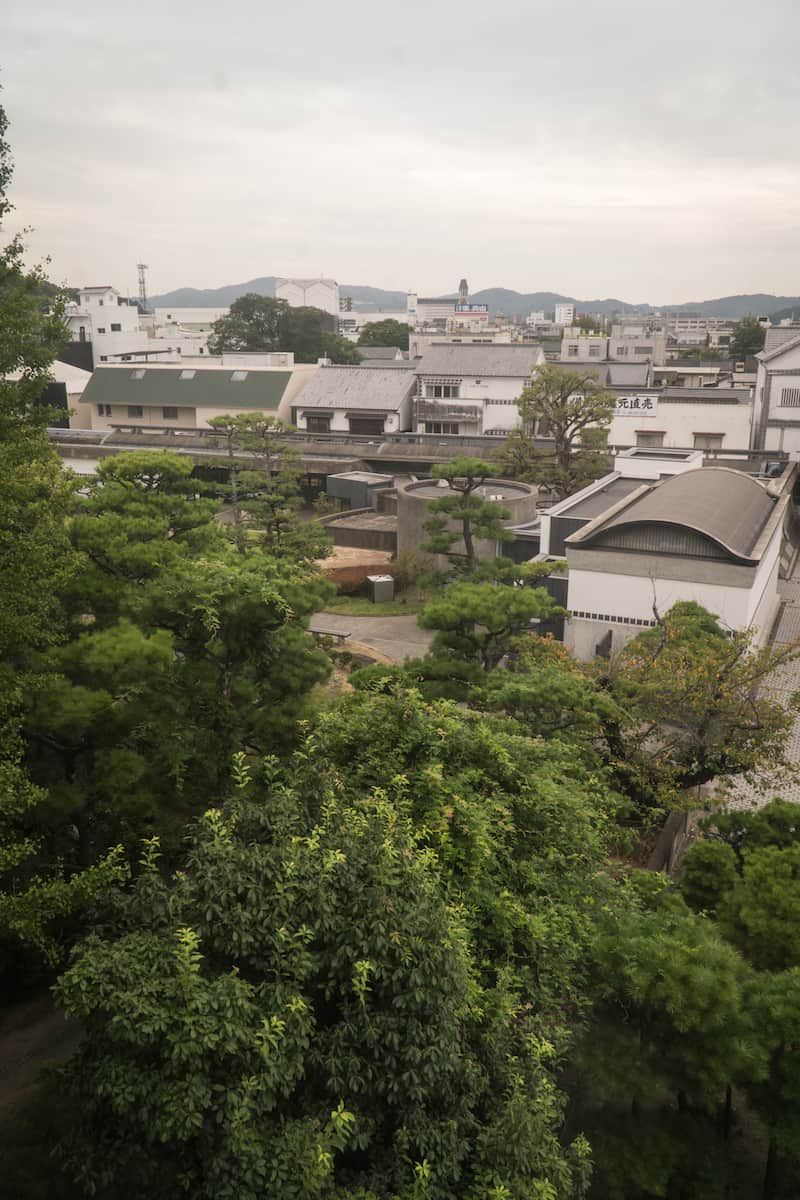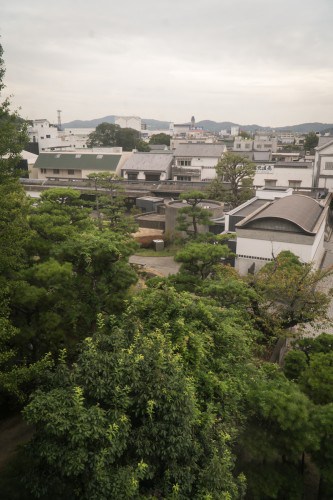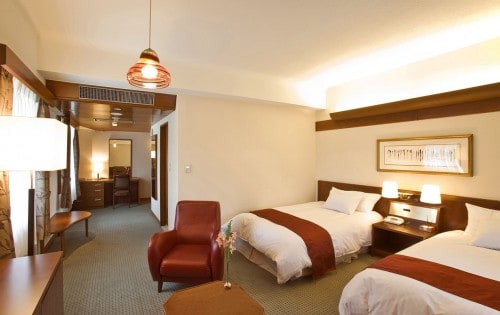 Japanese Food with a Twist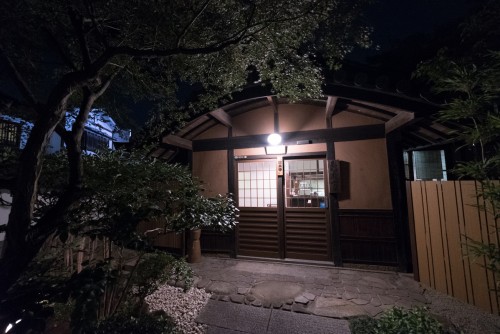 After checking in and enjoying a quick shower to rejuvenate myself after my journey to Kurashiki, I was escorted by the hotel manager to Kurashiki International Hotel's exterior restaurant, "Kiyu-tei" (亀遊亭). Located inside the Bikan Historical Quarter and situated above the river which runs through the town, Kiyu-Tei is a quiet and refined restaurant that serves Japanese tei-shoku (set meal) using premium ingredients from the local region. On the menu this time was the Kurashiki two-stage Japanese dinner, with Wagyu beef from northern Okayama. While waiting for my meal, I was able to observe the interior and exterior décor more closely.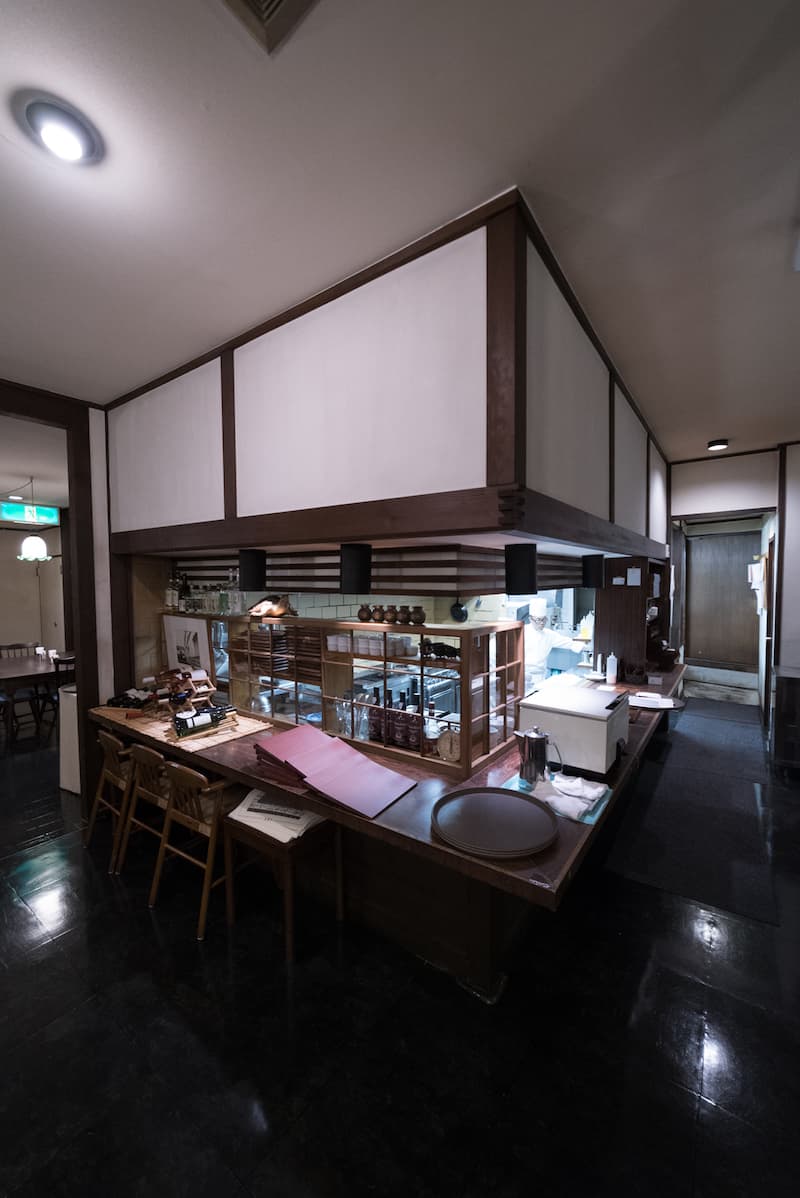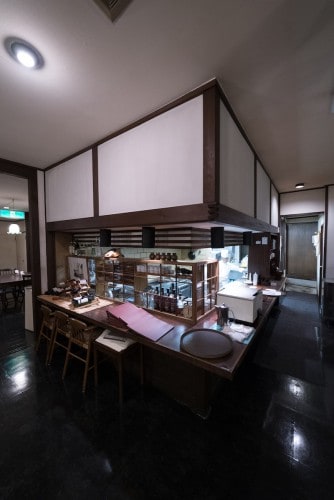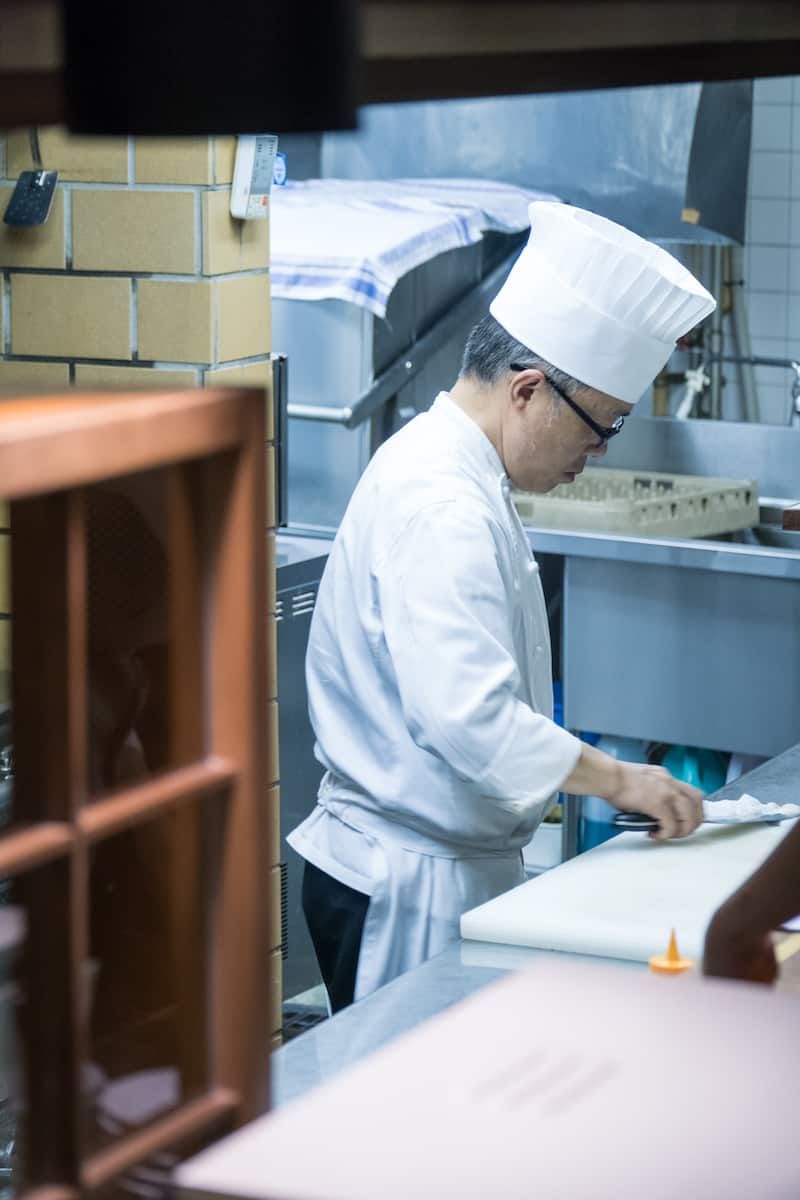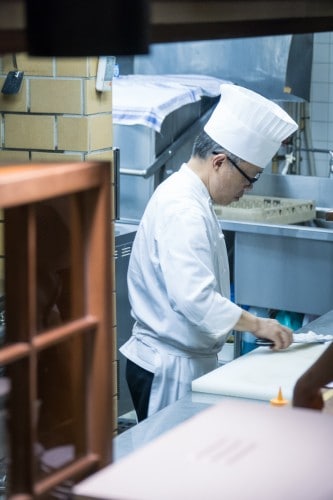 Presentation and execution was absolutely on-point. The meal was a mix of seafood, including prawn and scallop, as well as a few choice slices of Okayama wagyu beef. The meal itself being complimented by Japanese rice and delicious miso soup, not one bite was left behind as I could not help but completely devour the meal. It was not like any Japanese set meal I had eaten before, as many of the seasonings were of a more European-style, having a stronger flavour which certainly appealed to my tastes. The meal was finished off by a nice strong coffee, and I left Kiyu-tei with a satisfied stomach (though I certainly could have gone back for seconds!).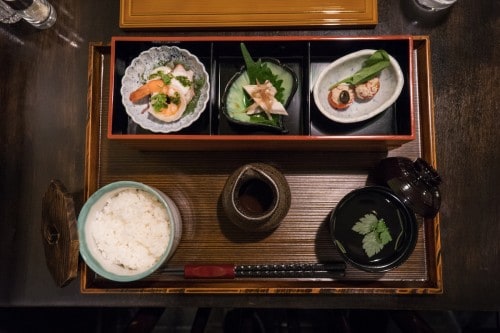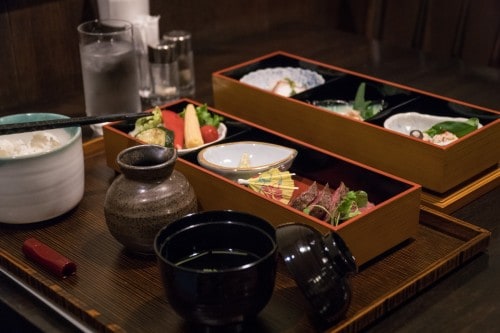 A Comfortable Stay in Peaceful Kurashiki
Once I had finished up my meal at Kiyu-tei, I briefly explored the night-time atmosphere of Bikan Historical Quarter, capturing some beautiful scenery amongst several other keen amateur photographers. Soon after I retired to my room and enjoyed one of the deepest sleeps I have had in a long while.
For those visiting Okayama or Western Japan in general, it is certainly worth the time to visit Kurashiki City and its Bikan Historical Quarter, and the best way, in my opinion, is to take your rest at Kurashiki International Hotel, right in the heart of history!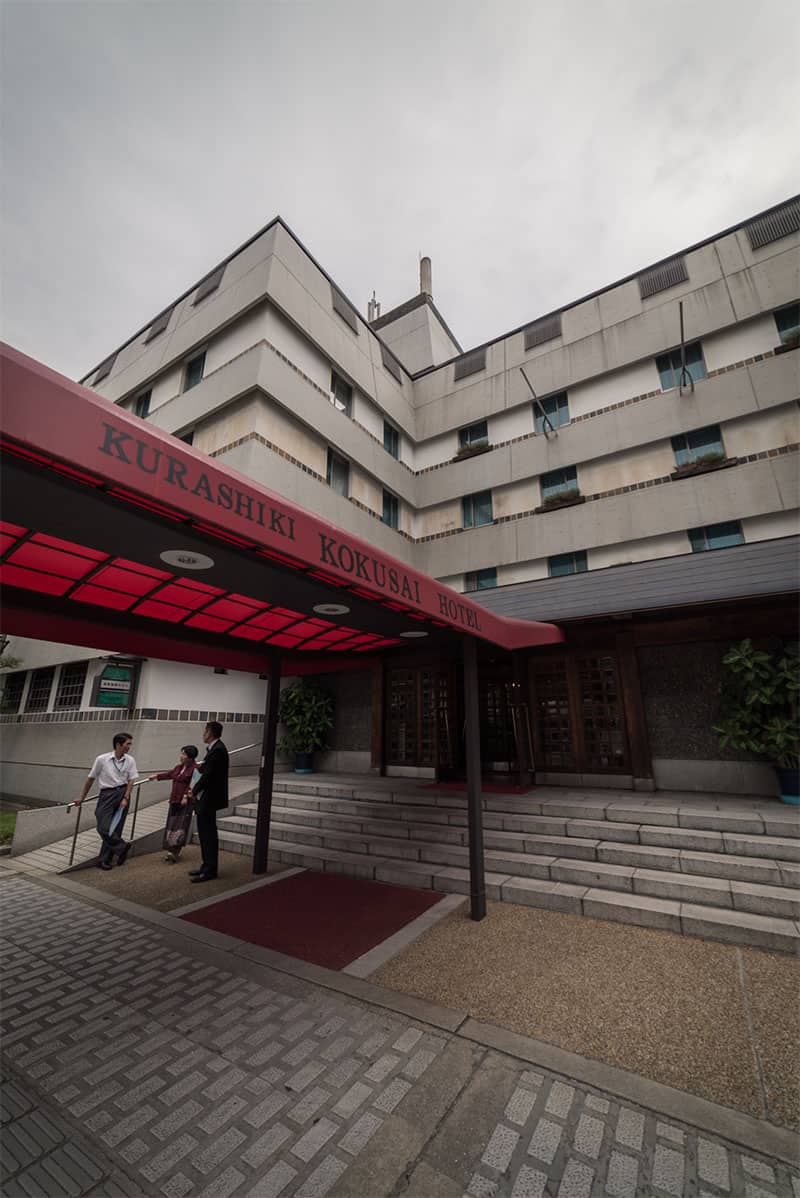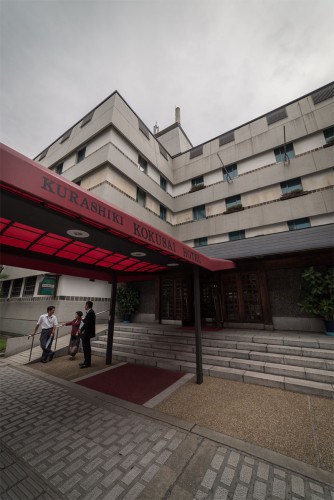 | | |
| --- | --- |
| Name | Kurashiki Kokusai Hotel |
| Category | Hotel |
| Address | 1 Chome-1-44 Chuo, Kurashiki, Okayama Prefecture |
| Access | [map]1 Chome-1-44 Chuo, Kurashiki, Okayama Prefecture[/map] |
| Opening Hours | Check in / 16:00 , Check out / 10:00 |
| Price Range | 12,000 yen ~ |
| Payment options | Both |