Mensore! When you travel to Okinawa Prefecture, you will hear this word often. Mensore means "welcome" in the Okinawan dialect, but it is not only a polite greeting, it is also an intrinsic part of the Okinawan culture and way of life. A good example that reflects this concept is Ichariba chode, an Okinawan proverb that means "Once we meet, even though by chance, we are family". It is said that Okinawan people are open-minded and relaxed people, and those who leave Okinawa always end up coming back.
Okinawa prefecture is made up of some 160 islands with a subtropical climate and a diverse ecosystem full of hidden gems to explore. But there is much more to Okinawa than breathtaking sunsets, pristine waters, idyllic beaches, and lush vegetation. The archipelago is also home to a unique history, delicious cuisine, and distinctive traditions and culture. On Okinawa Island, the prefecture's main and largest island, there is one place that is blessed with all of these features.
This place is Yomitan-son ('son' means village in Japanese), a traditional Okinawan village where you can delve into the history of the Ryukyu Kingdom, meet the locals, and experience their unique way of life.
Yomitan Village, the Most Populated Village in Japan
Naha (那覇市) is the capital and largest city of Okinawa prefecture and tends to be one of the main reasons for tourists visiting this city. But Okinawa is home to many hidden treasures outside the capital that are worth visiting. I was once told that Naha is like an Okinawan-style Tokyo and that it is necessary to leave the city to discover the real Okinawa. During the drive from Naha to Yomitan Village, I could verify this statement. As we leave the city behind, the cityscape is replaced by fields of sugar canes swaying in the air, Japanese fast food franchises by local restaurants with their unmistakable Orion beer lanterns, and instead of tall buildings, the skyline is an infinite and turquoise ocean.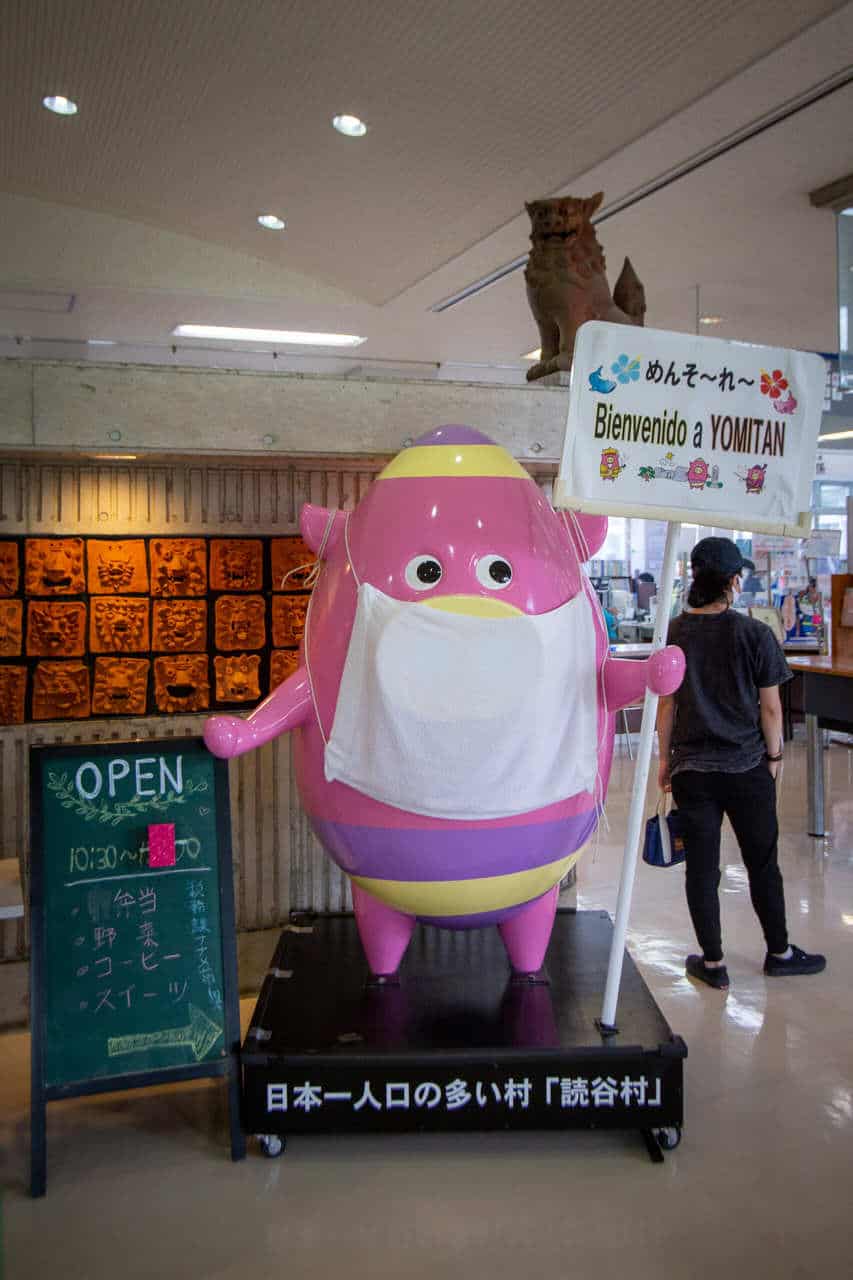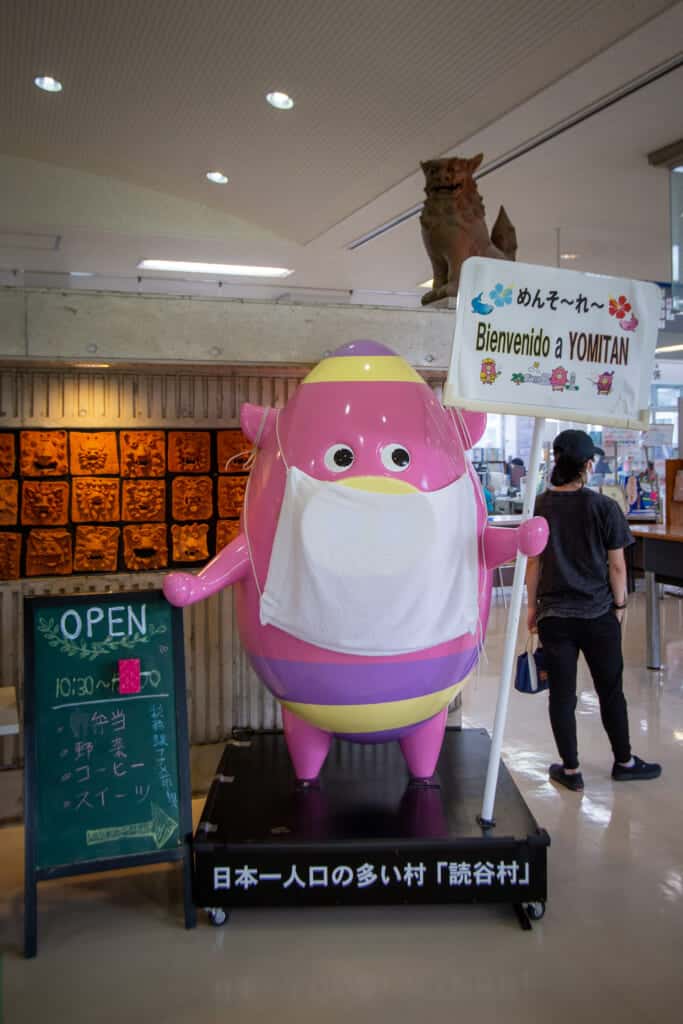 Yomitan Village is located in the central part of Okinawa, surrounded by green mountains and the crystal-clear waters of the East China Sea. This blessed environment is just one of the reasons that contributed to Yomitan becoming the most populated village in Japan in 2014.
The History of Yomitan Village
Yomitan had a significant influence on the Ryukyu Kingdom's prosperity. The village was a gateway to foreign cultures due to the tribute system, a network of international relations focused on China, and served as a departure point for the trading ships and the maritime trade routes. During that time, many relics and production techniques were introduced in Yomitan, giving rise to a vibrant and unique culture passed down from generation to generation and traditions that are deeply rooted today.
It was the birthplace of Akainko, the founder of Okinawan sanshin music, whose sound floats in the air during the days of celebrations. It has also been a key place in the development of yachimun (Okinawan pottery) and Ryukyu glass, two traditional arts that were born from fire and nature to become tangible works of art. The vivid colors of traditional Yomitan textiles, known as Yomitan Hanaori, were used by kings and nobles during the Ryukyu dynasty. Yomitan is also home to one of Japan's most famous awamori and the birthplace of the popular purple sweet potato tarts. And we can't forget the delicious and healthy cuisine of this region, which is said to be one of the secrets of the Okinawans' long life.
The history of Yomitan has been marked by suffering, pain, effort, and perseverance. During World War 2, Yomitan village became the landing site for the U.S. Army. In the blink of an eye, the village went up in flames, and the blue sea was dyed red with the blood of all those who lost their lives during the battle and the ruthless bombardment.
After the war, the village fell under U.S. military rule until Okinawa was returned to Japan in 1972. Those were difficult years, but fear gave way to hope, and inspired by the efforts of all those who shed their blood to protect their hometown, the people of Yomitan rebuilt their village into a prosperous place. Yomitan's tragic history and its principles based on concepts such as "peace and environment," "culture and health," and "independence and coexistence" have contributed to creating a community of inhabitants who cooperate together.
What to Do in Yomitan Village?
In Yomitan, there are many historical spots, traditional workshops, and places to immerse yourself in nature. Here, we present some ideas for you to enjoy your stay in Yomitan:
Go Snorkeling, Kayaking, and Paddle Boarding at Toguchi Beach
There are many famous beaches in Okinawa, but some hidden gems are only known to locals. Toguchi is the favorite beach of many of the Yomitan people and the place where they come to enjoy picnics and barbecues with their friends and families or to relax while playing their sanshin and singing old songs.
It is a natural, rocky beach with pristine waters and a grassy area. If it is sunny and the tide is high, you can see the layers of light blue at the edge of the waves, emerald green on the shore, and deep blue offshore. The beach is clean and well-maintained, and there is a park, a kiddie play area for children, and restaurants nearby.
Although Toguchi is not a "swimming beach" according to regulations, there are no restrictions, so you can move freely and swim at your own risk (there are no lifeguards or protective nets). In addition, you can enjoy sea activities such as snorkeling, kayaking, or SUP. The sunset at Toguchi beach could be considered a power spot. The contrast between the blue sea and the red sunset offers a spectacle that will take your breath away.
Climb Up One of Japan's "Climbable Lighthouses" at Cape Zanpa
Cape Zanpa is a prominent cape located in Yomitan that extends into the East China Sea. It is a picturesque place with cliffs reaching 30 meters high that stretch along the coast for approximately 2 km. Cape Zanpa was a landmark for sea routes passing near the islands when lighthouses and other navigation tools didn't exist in times past. This cape also has a sad history — it is the site where the tragic Battle of Okinawa began on April 1, 1945, when the U.S. Army used a beach near the cape to land its troops.
The construction of the Cape Zanpa lighthouse began in 1973 when the area was still a restricted U.S. Army zone at the request of local shipowners and was completed in 1974. It is 31 meters high and is one of 16 "climbable lighthouses" in Japan. For a small fee, visitors can walk to the top. It takes about 5 minutes to climb the spiral staircase's 99 steps, and the view is breathtaking and unique. When the weather is good, visitors can see other smaller Okinawan islands. Inside there is a small exhibition about the history of lighthouses in Japan.
In addition to the lighthouse and the impressive cliffs, the cape offers many attractive places for visitors. For example, at Zanpa Ikoi Plaza, there is a barbecue area, a playground for children, and several restaurants and stores selling local products. There is also an area with friendly goats and other small animals to feed with snacks sold there.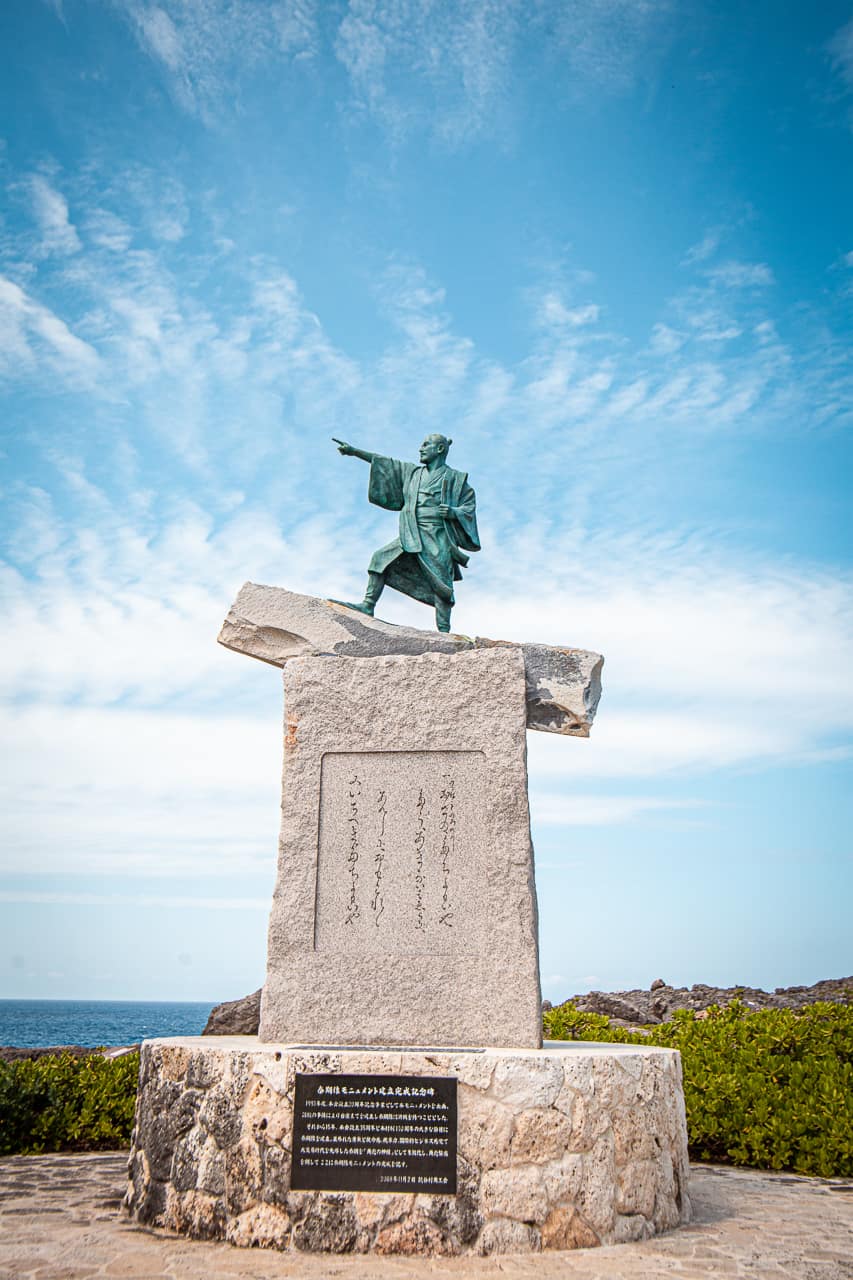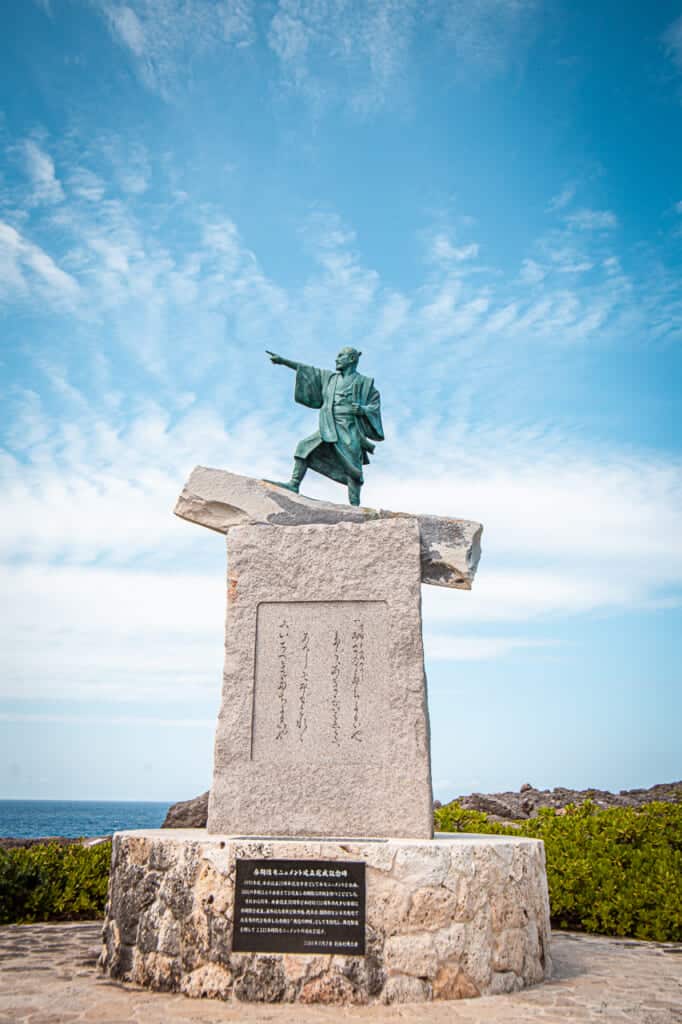 The scent of the sea breeze, the sound of the waves, the gradation of the ocean, and all the activities Cape Zanpa offers make it a perfect place to enjoy a day with the family.
Walk the Ruins of Zakimi Castle
Zakimi Castle is located on a hill near Cape Zanpa. Although today it is in ruins, its walls have been restored, and it was designated as a UNESCO World Heritage Site in 2000. However, it has been impossible to reconstruct the other buildings because there is not enough information about the castle before it was destroyed.
It is believed to have been built in the early 15th century by Gosamaru, a general who played an important role during the civil wars in the Ryukyu Kingdom and its subsequent unification. Thanks to its strategic location, it was built to guard the king's enemies and contain rebel forces. Its curvilinear design and walls made of coral and stones reflect the sophisticated construction and masonry techniques of the Ryukyu Kingdom. During World War 2, the castle was used as a Japanese army gun emplacement site. After the war, it was used as a radar station for the Americans.
In Okinawa, there are many castles called Gusuku in the local dialect. But Zakimi Castle is one of only two castles on the island where visitors can walk on the walls. On sunny days, you can see the west coast, the city of Naha, and even some of the other Okinawan islands.
Try on the Traditional Clothes of Okinawa at Ryuso Ichiban-ya
Near the castle, you will find the Ryuso Ichiban-ya studio. There you can rent a ryuso, the Okinawan traditional clothes, and have a photoshoot to immortalize your trip. The ryuso is a traditional and unique costume, very different from the popular kimonos and yukatas of mainland Japan. Due to Okinawa's hot and humid climate, the fabrics are lightweight, and the sleeves are wide to allow good ventilation. The materials are usually dyed in bright colors following a traditional technique called bingata. According to the caste system established during the Ryukyu dynasty, the color, pattern, and weave of the ryuso varied according to social status. Also, the hairstyle and hair accessories were different. Today, the ryuso is still an important part of Okinawan culture and is worn during special occasions, such as celebrations and weddings.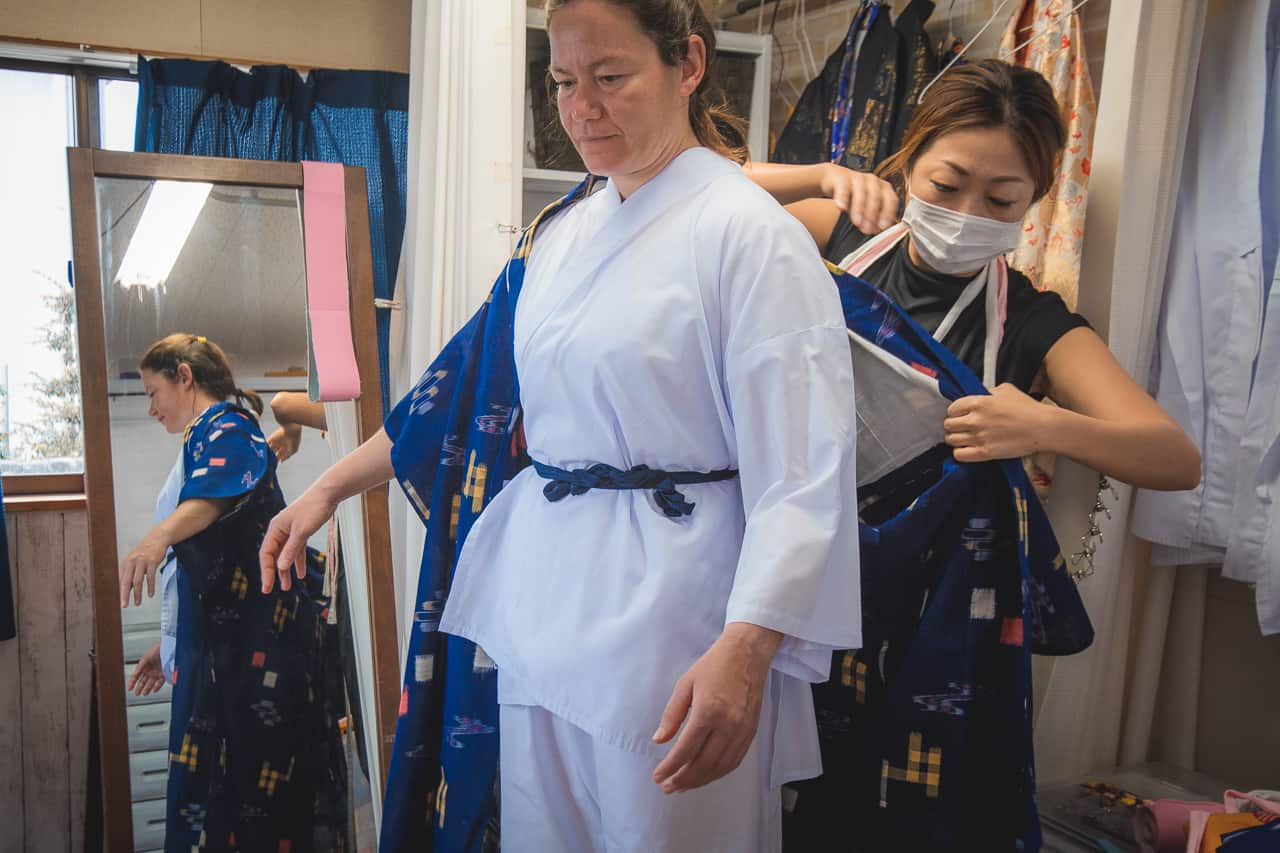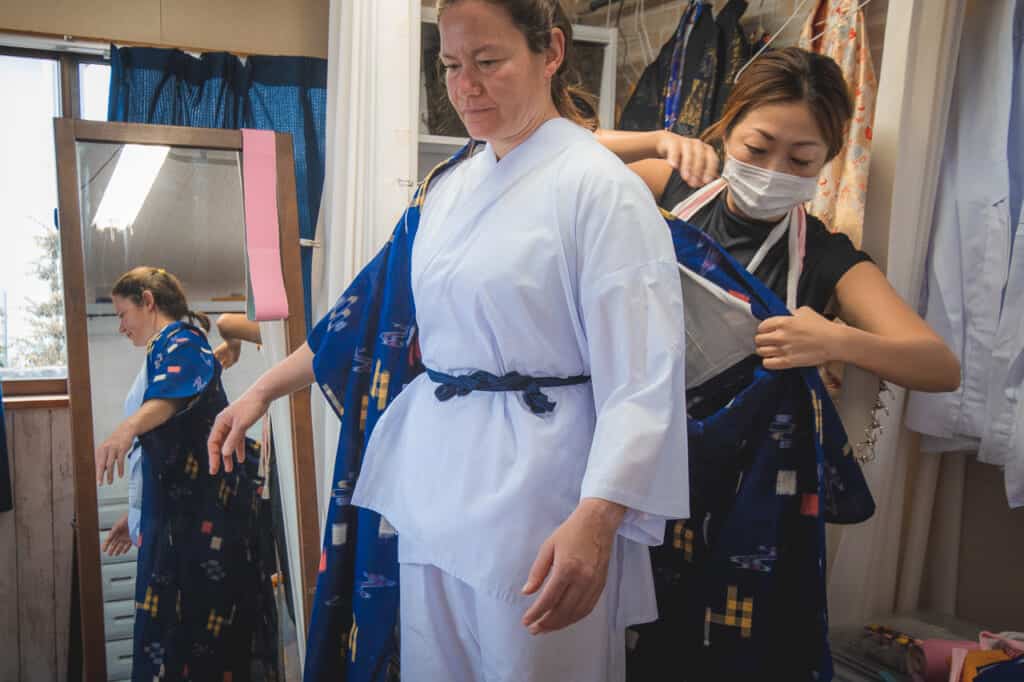 Dressing in traditional ryuso while walking around Zakimi Castle will undoubtedly be an experience that will transport you 600 years into the past.
Learn the Art, History, and Culture of Yomitan Village at Yuntanza Museum
Yuntanza Museum is located at the entrance of Zakimi Castle and is filled with local culture, artifacts, and art that reveal the unique history of Yomitan village. The museum also has a free and interactive audio guide available in different languages.
The museum consists of three floors with several exhibition rooms, some of which are temporary. Some of the exhibits are dedicated to archaeological finds that were discovered during the reconstruction of the Zakimi Castle walls, but the museum also has other exhibits that show an overview of local Yomitan culture, customs, crafts, and World War 2. Also on display are works of pottery by Jiro Kinjo and textiles by Sada Yonamine, who received the title of Living National Treasures.
During the tour, visitors also have the opportunity to step inside a kamekoubaka (亀甲墓), Okinawa's unique type of tomb. These tombs get their name because their shape resembles the shell of a turtle (kame means turtle in Japanese), an animal that in some Asian cultures is associated with longevity. It's also said that the rounded shape represents a woman's womb due to the belief that after death, people return to the womb to be born again.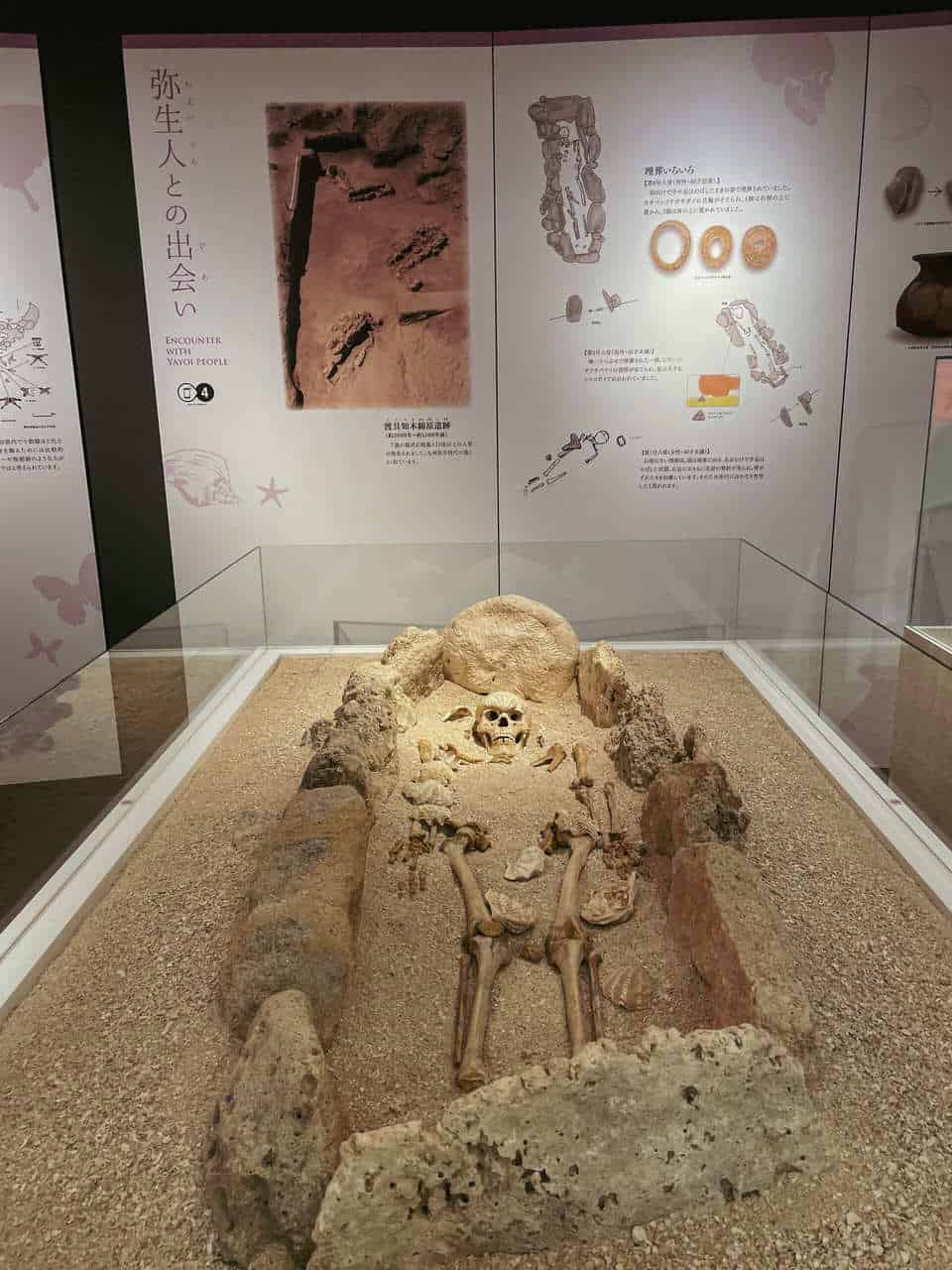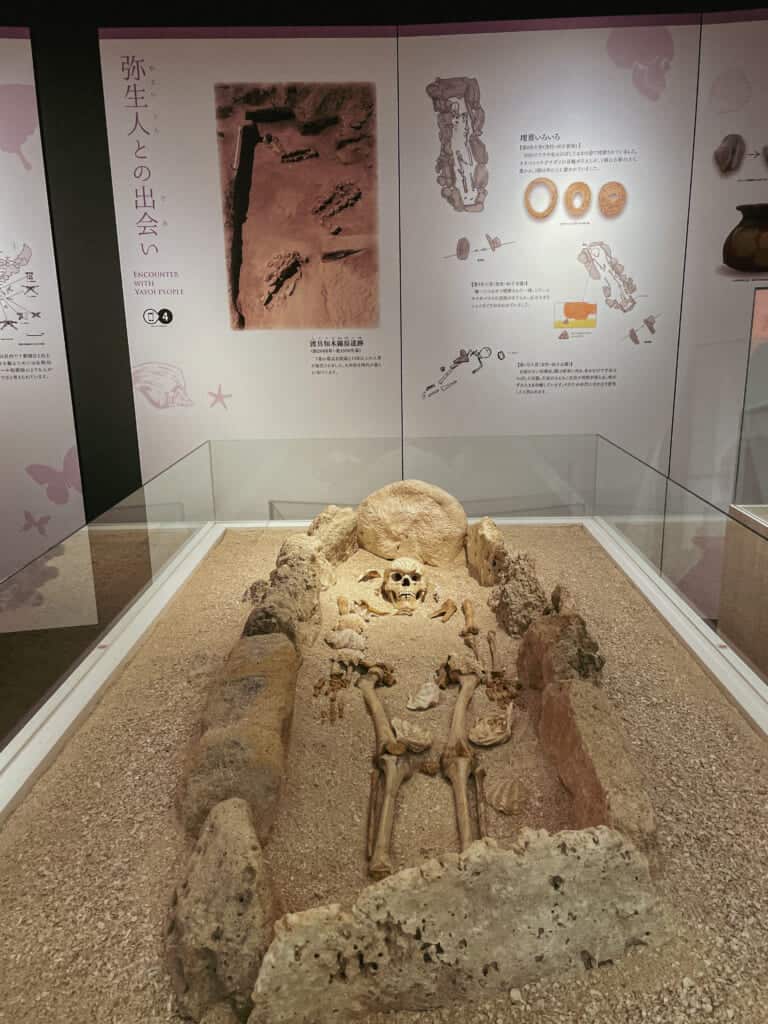 In addition, the museum features a replica of Chibichirigama, one of the caves where the Yomitan people were evacuated during the Battle of Okinawa. Faced with the possibility of being captured by the American army, some decided to kill their families and take their own lives (extended suicide), as they thought that death was better than living as prisoners of war.
Okinawa Craft-Making Workshops and Karate Experience in Murasaki Mura
Murasaki Mura was built in the early 1990s as the set for "Ryukyu no Kaze" (The Winds of Ryukyu), a television series broadcast on one of Japan's major TV networks. The series was inspired in the Ryukyu Islands during the 16th and 17th centuries when the kingdom became a flourishing trade center, and the difficult time it went through when its prosperity took a downturn.
When the series ended, Murasaki Mura was turned into a cultural theme park where visitors can stroll through scenery that recreates the landscape and buildings of the Ryukyu Kingdom. The design of the doors and the red structures are a nod to the influence that Chinese culture had during that time. In addition, there are different workshops where visitors can make their own handicrafts or perform traditional Okinawan activities.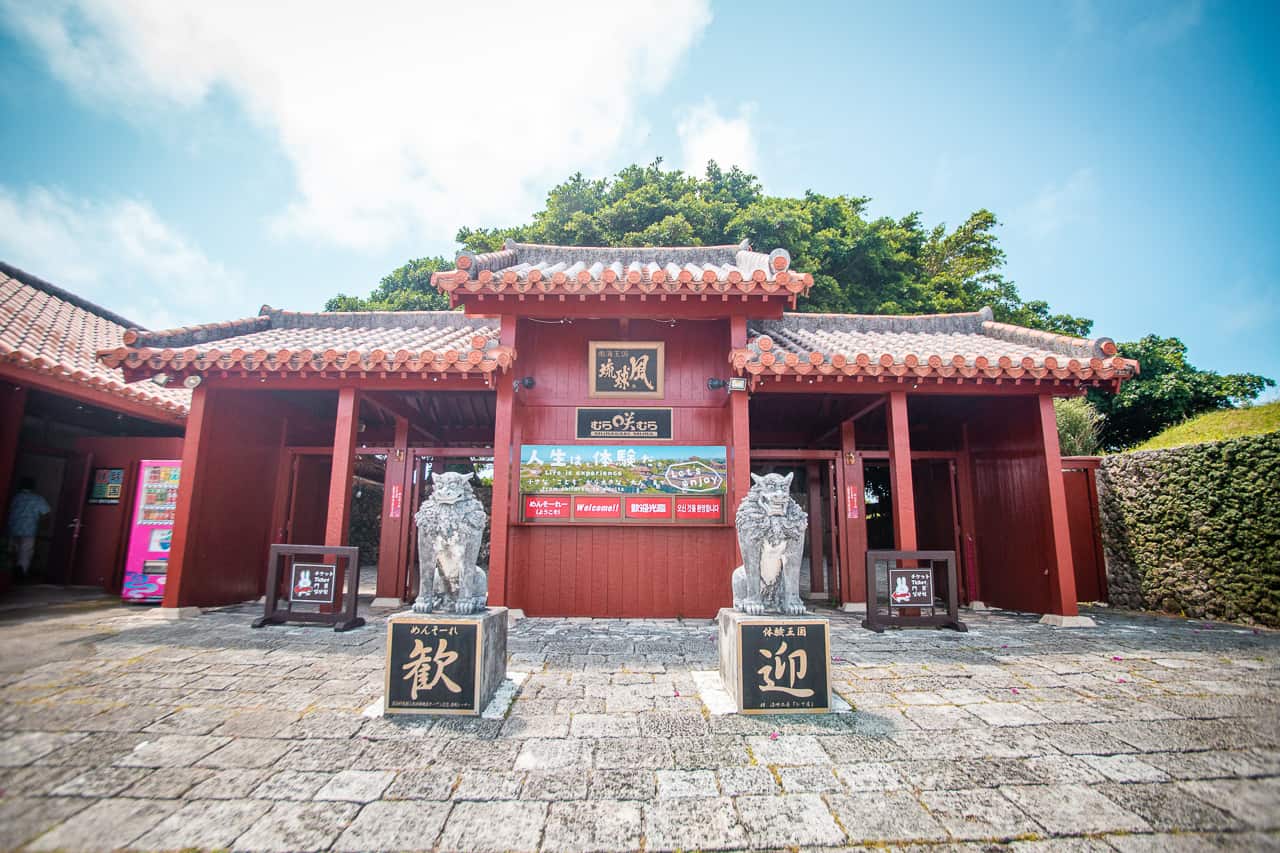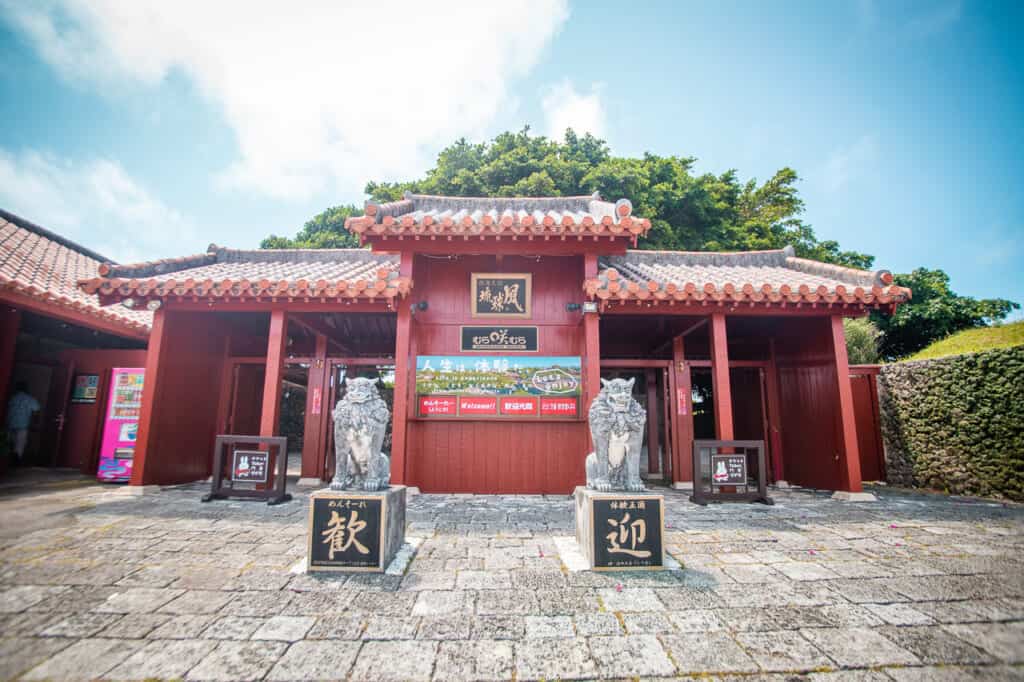 One of the popular activities is the karate experience at the International Karate Study Centre located on the grounds. Although karate is a popular sport, not everyone knows that it originated in Okinawa and has its roots in a self-defense art called Ti (手). Later, when the Ryukyu Kingdom started trading with other countries, new fighting styles and martial arts were introduced and mixed with the local style, evolved into karate, and divided into different types and schools.
When the Ryukyu Kingdom was abolished in 1870, and the prefecture of Okinawa was formed, traditional karate was modernized and developed into the sport we know today. However, in some dojos in Okinawa, the traditional karate style is still practiced. One of the main differences between the two types is that traditional karate focuses on kata (patterns of movements), while sport karate emphasizes kumite (competition).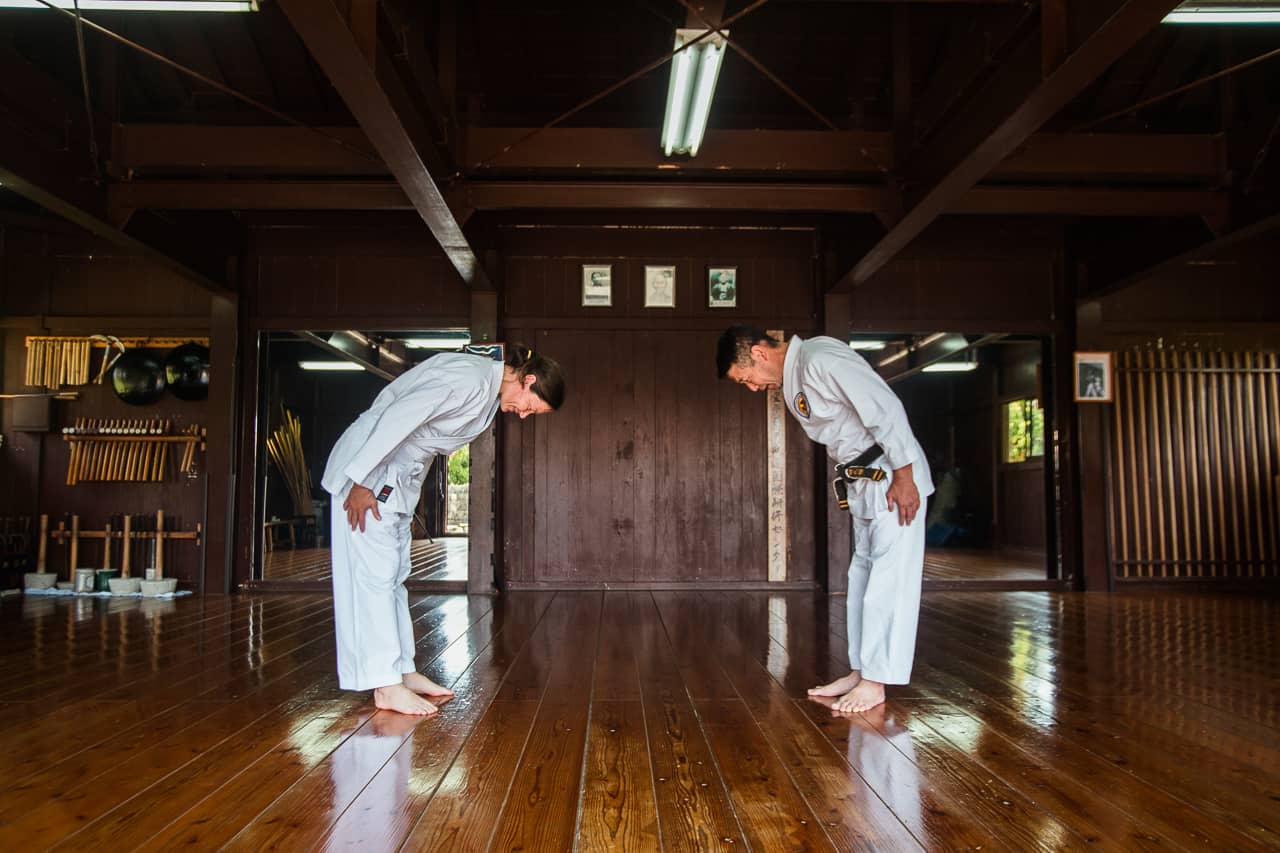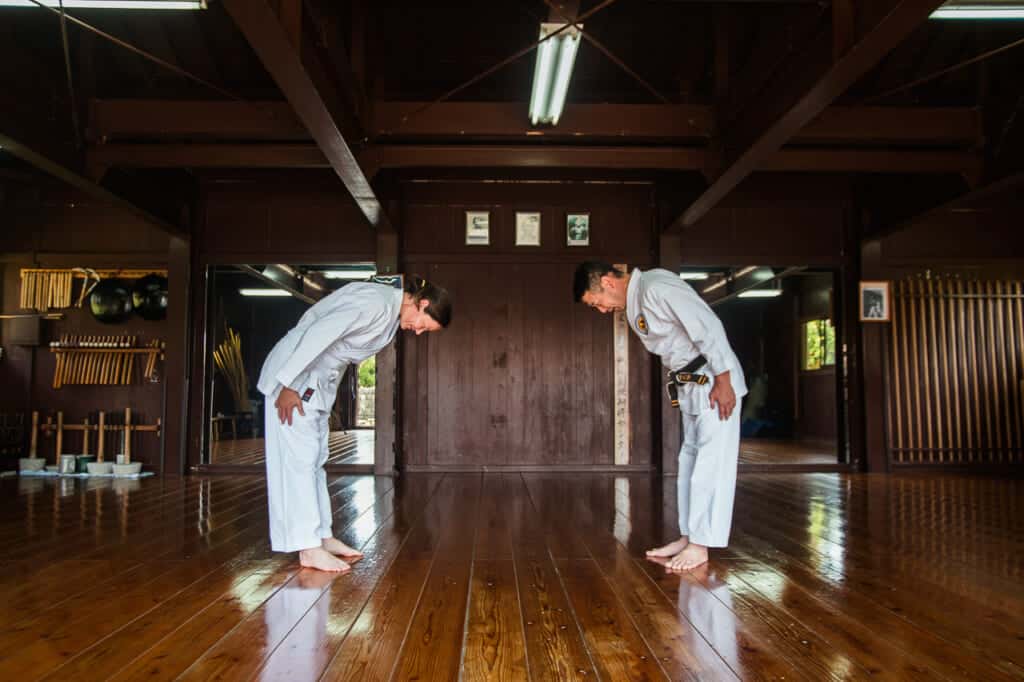 Traditional Okinawan Pottery at Yachimun no Sato
Okinawan pottery, also known as yachimun, has hundreds of years of history. In the beginning, there were workshops and kilns scattered all over the island, but in 1682, the administration of the Ryukyu kingdom decided to unify all the craftsmen in Tsuboya, a district of Naha. As a result, step kilns were built there, known as noborigama (登り窯) in Japanese, a type of kiln introduced to Japan from China via Korean pottery in the early 17th century. The main characteristic of noborigama is that they are built on a slope, which helps to generate a constant temperature inside the kiln chamber throughout the firing process.
Although Naha was reduced to ashes during World War 2, the Tsuboya district was not severely damaged, and the craftsmen were able to resume their work after the war ended. When Okinawa became part of Japan again in 1972, the city imposed restrictions to prevent pollution from the noborigama. From that time on, Tsuboya artisans had to look for alternatives for the pottery firing process, with many relocating their workshops to other areas of the island.
One of the places chosen for some of the artisans was Yomitan, where Yachimun no Sato was founded, a key place for Okinawan pottery that today has dozens of workshops, several stores, and three noborigama. This place, formerly a military base, is the meeting point for Okinawan pottery lovers who come from all over the world.
Whale Shark Watching at Toya Port
As the most populated village in Japan, it needed a prominent symbol. One of the symbols of Yomitan is the largest fish species in the world: the whale shark. This fish, known as jinbei-zame (ジンベイザメ), reaches between 10 and 12 meters in length and, despite its large size, feeds on plankton and other small fish, so it isn't a threat to humans.
Toya Port is a fishing port in Yomitan where some whale sharks appear every year. Top Marine, a company located in the port, offers different activities and experience programs to meet this giant fish more closely. Some of the options you can choose from are scuba diving, snorkeling, and glass boat tours. If you are an adventurous soul, in the diving and snorkeling activities, you will have the opportunity to dive into the sea to meet jinbei-zame from a short distance. On the other hand, if swimming isn't your thing, the glass boat experience offers a pleasant and short boat trip where, through the glass floor, you can observe the coral reefs (and, if you are lucky, some clownfish) until you reach the jinbei-zame's domain.
Whether you enjoy the experience in the water or from the boat, you will be able to see the peaceful jinbei-zame, surrounded by a large school of smaller fish, chasing the food as it opens its giant mouth.
If you are hungry after your sea adventure, you can also enjoy fresh fish and seafood caught in the nets that very same day at Toya Port.
Where to Eat in Yomitan Village?
Okinawa is a gastronomic paradise, with unique dishes and a famous and healthy diet. When you visit Okinawa, you may be surprised to discover that the local cuisine is very different from that of the mainland, a result of both its complex history and location. Yomitan Village offers a varied selection of restaurants where you can enjoy the local cuisine and its unique flavors. Here are some suggestions for you.
Traditional Okinawan Meals and Live Performances at Majun Rikka
Majun Rikka, meaning "let's go together" in the local dialect, is an old Okinawan house converted into a restaurant. A narrow stone path flanked by lush vegetation leads to a traditional home with white walls and a reddish roof. The interior, where wood predominates, retains the energy and essence of Okinawa. In addition, some days, there are traditional Okinawan music and dance performances by local performers.
The menu is varied and includes creative and traditional dishes made with fresh, local ingredients. It is the perfect place to try the most representative dishes of Okinawan cuisines, such as benibuta pork, Ishigaki beef, fresh seasonal seafood, and vegetables harvested from local gardens. It also offers different types of alcoholic beverages, where the famous awamori is a must.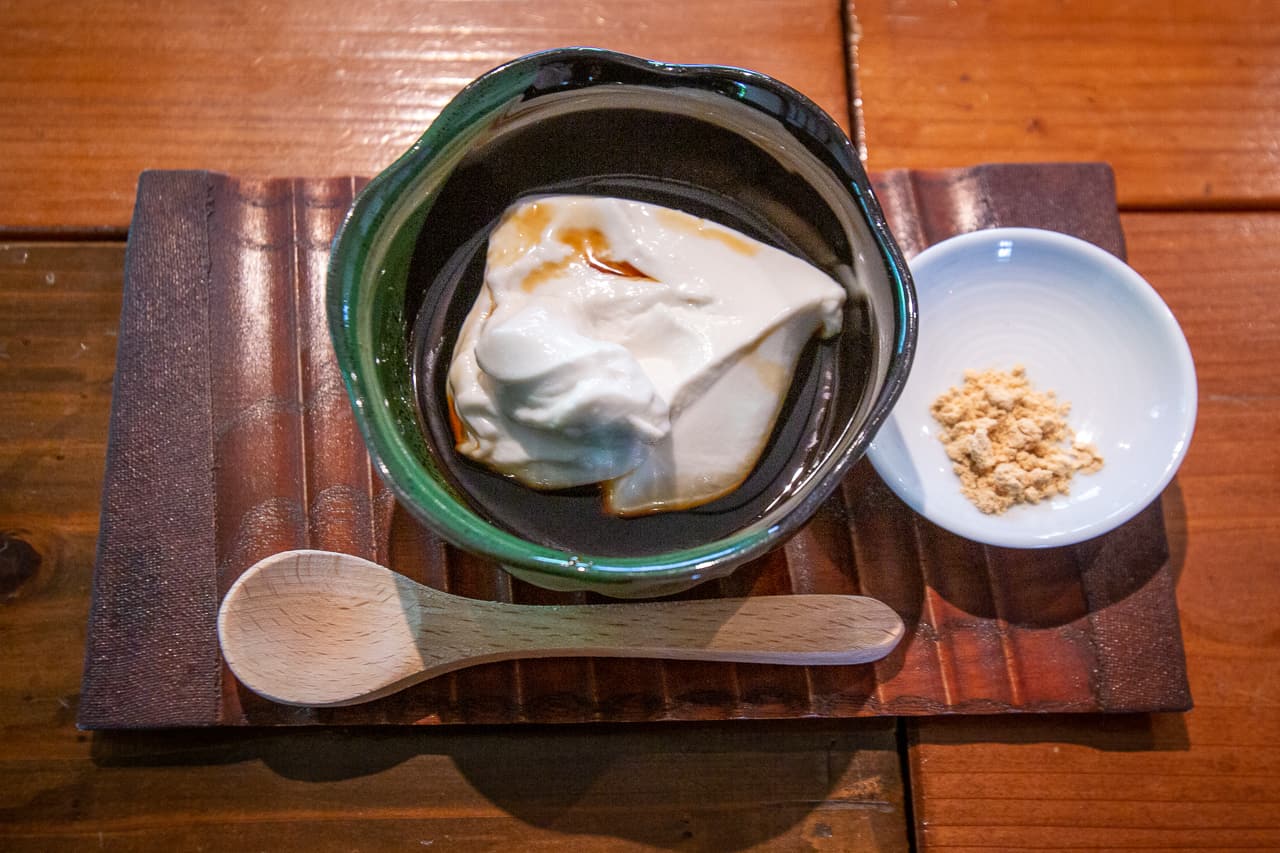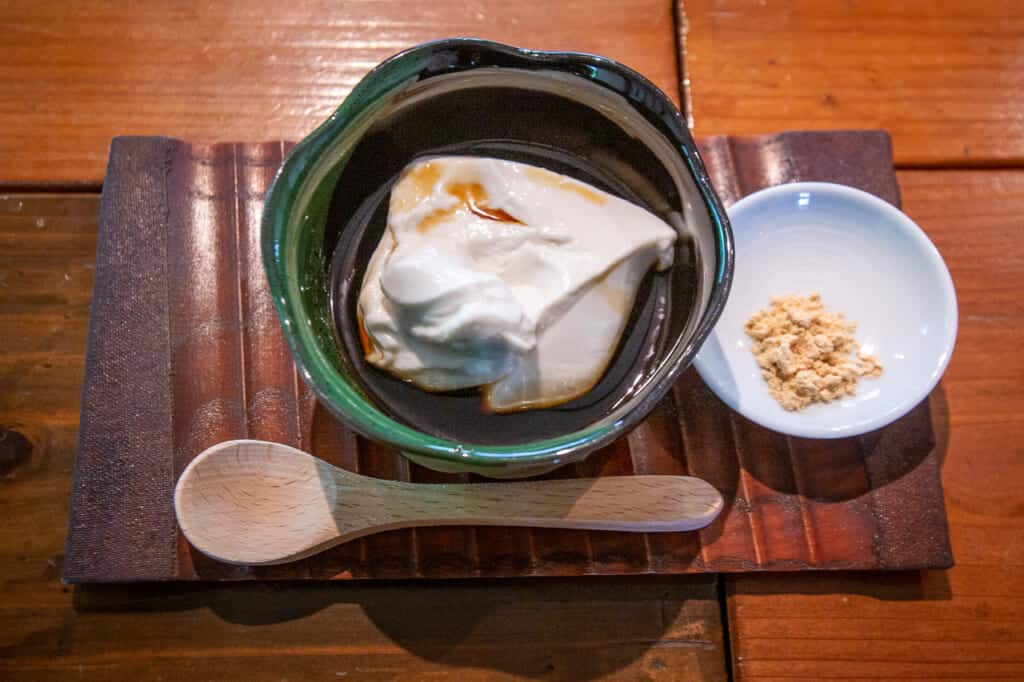 Have a BBQ at Okinawa Pork Village
Pork was first introduced to Okinawa in the late 14 century and is now one of the central parts of Okinawan cuisine. Different techniques and even Okinawa's pork brands have been developed and have become very popular throughout the country. In Yomitan village, there is a restaurant called Okinawa Pork Village where you can enjoy "beni-agu" and "beni-buta," two pork brands from Yomitan that are raised on local farms.
Okinawa Pork Village is located on Toguchi Beach, and in addition to the restaurant area, there is also a barbecue area where you can cook the meat yourself. The Pork Village staff will provide you with the meat for you to grill. There is also a store where you can buy meat and other pork products made by Okinawa Pork Village.
If after a good meal you want to discover the natural charm of Toguchi beach, Pork Village offers some sea activities such as standup paddleboarding, snorkeling, and canoeing, or you can rent beach chairs and parasols to relax by the sea.
Seaside Views at Hoshino Resorts Banta Cafe
Banta Cafe is operated by the famous Hoshino Resorts Group and is very close to the seaside resort of Hoshinoya Okinawa. In Okinawan dialect, iyumibanta means a cliff people can climb to spot the shadows of fish in the water, so as you may have guessed, Banta Cafe is built on a cliff facing the sea, taking advantage of and respecting the natural contours of the coastline.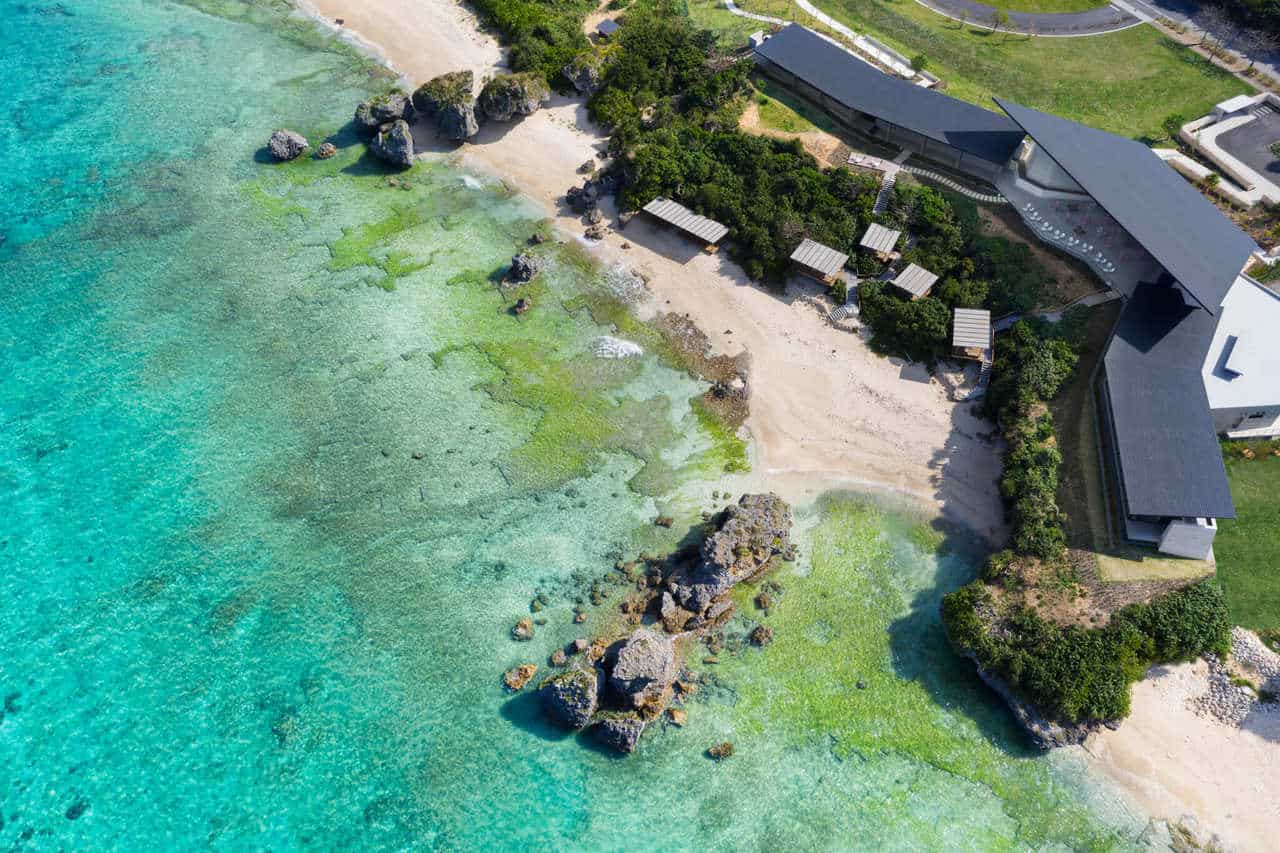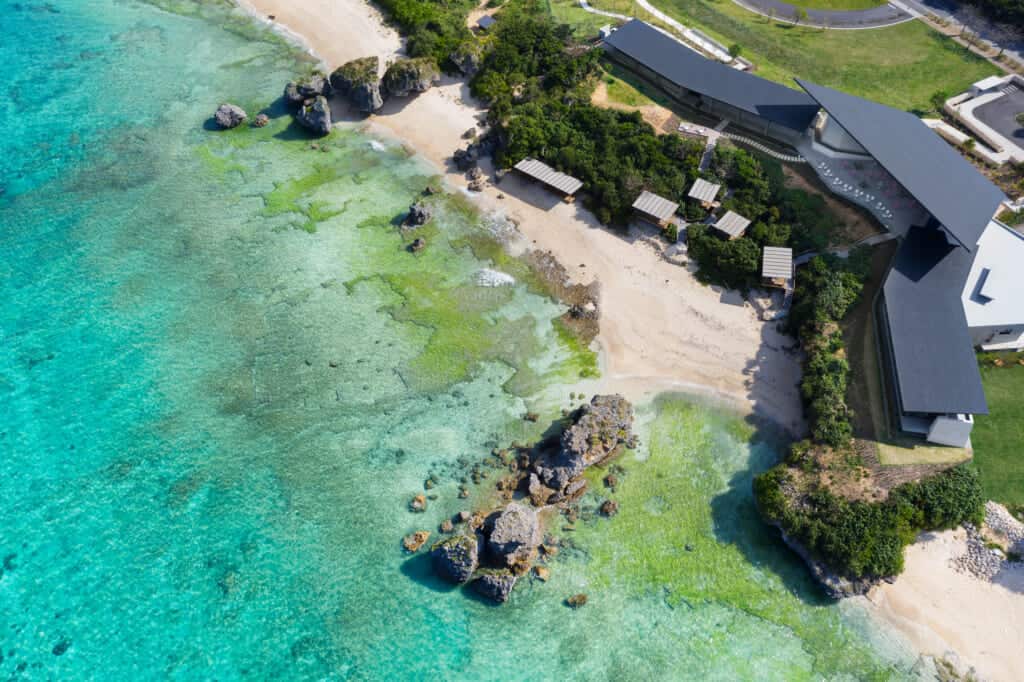 One of the unique features of this cafe is that there are four seating areas where guests can relax and enjoy themselves differently. Oyane deck is a semi-open deck located at the top of the cliff where you can feel as if you were floating over the ocean. Gorogoro lounge is inside the building and has comfortable sofas to watch the sunset through the large windows. Rocky Terrace is a private space hidden among large rocks and lush vegetation. The fourth area is Seaside Terrace, located on a path that leads down from the cliff to the beach, creating a sense of freedom in front of the sea.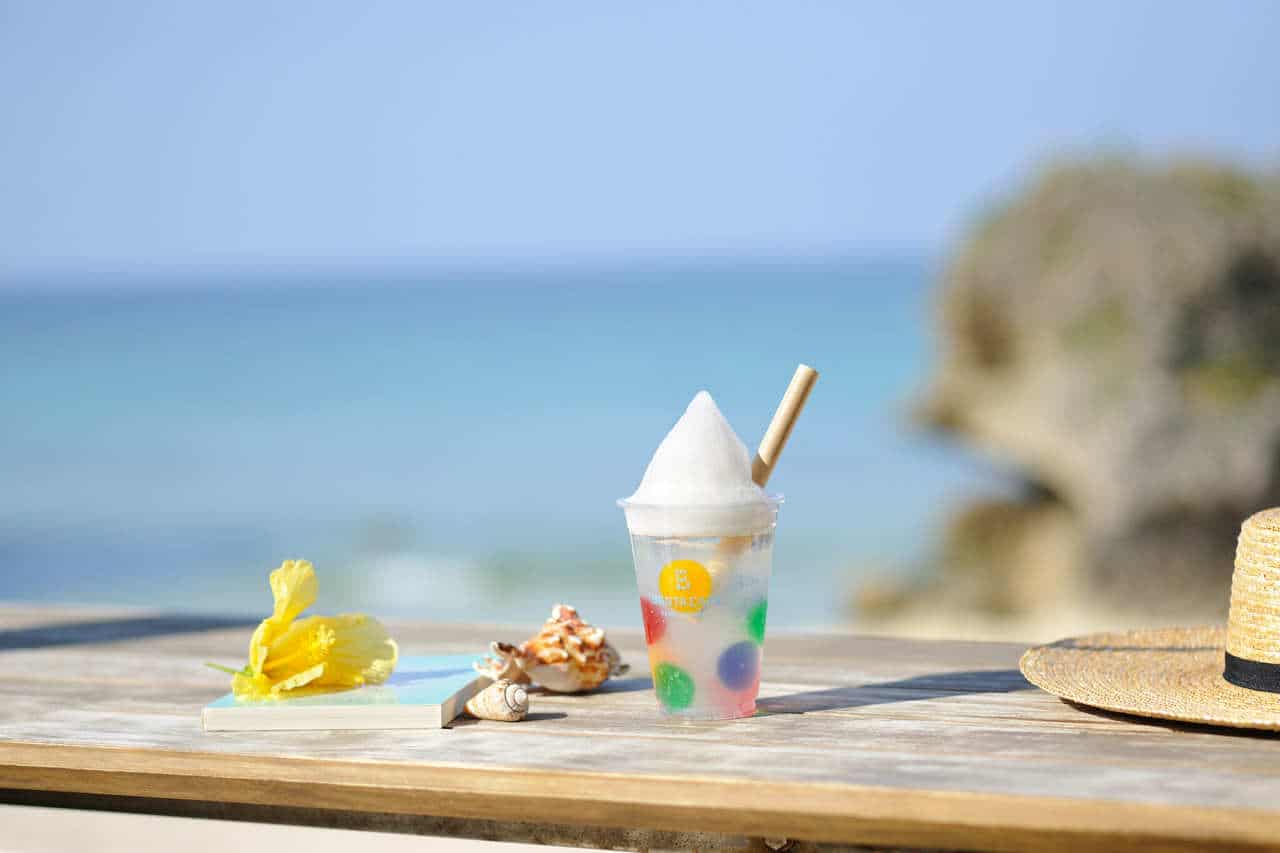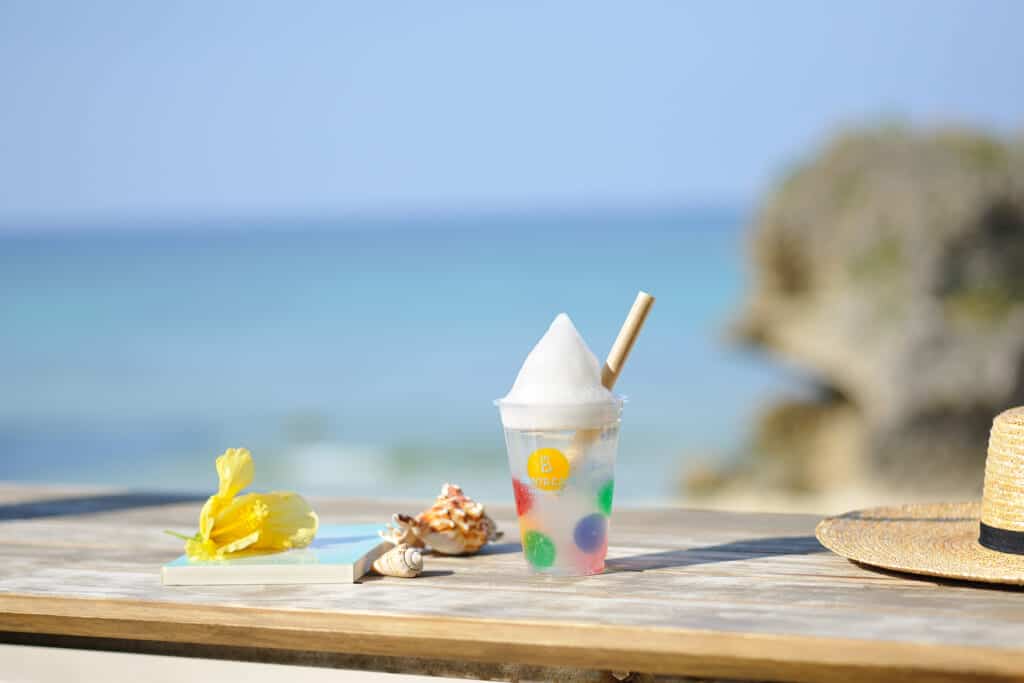 Banta Cafe's menu is also colorful and inspired by Okinawan cuisine and its traditional ingredients. In addition to the main dishes, it also features a wide variety of side dishes and drinks that are perfect for Okinawa's warm weather. One of the most famous drinks is Bukubuku Jelly Soda which is inspired by a type of Okinawan sparkling tea called Bukubuku cha. It is flavored with lemongrass and mint and contains different jelly balls such as mango and hibiscus.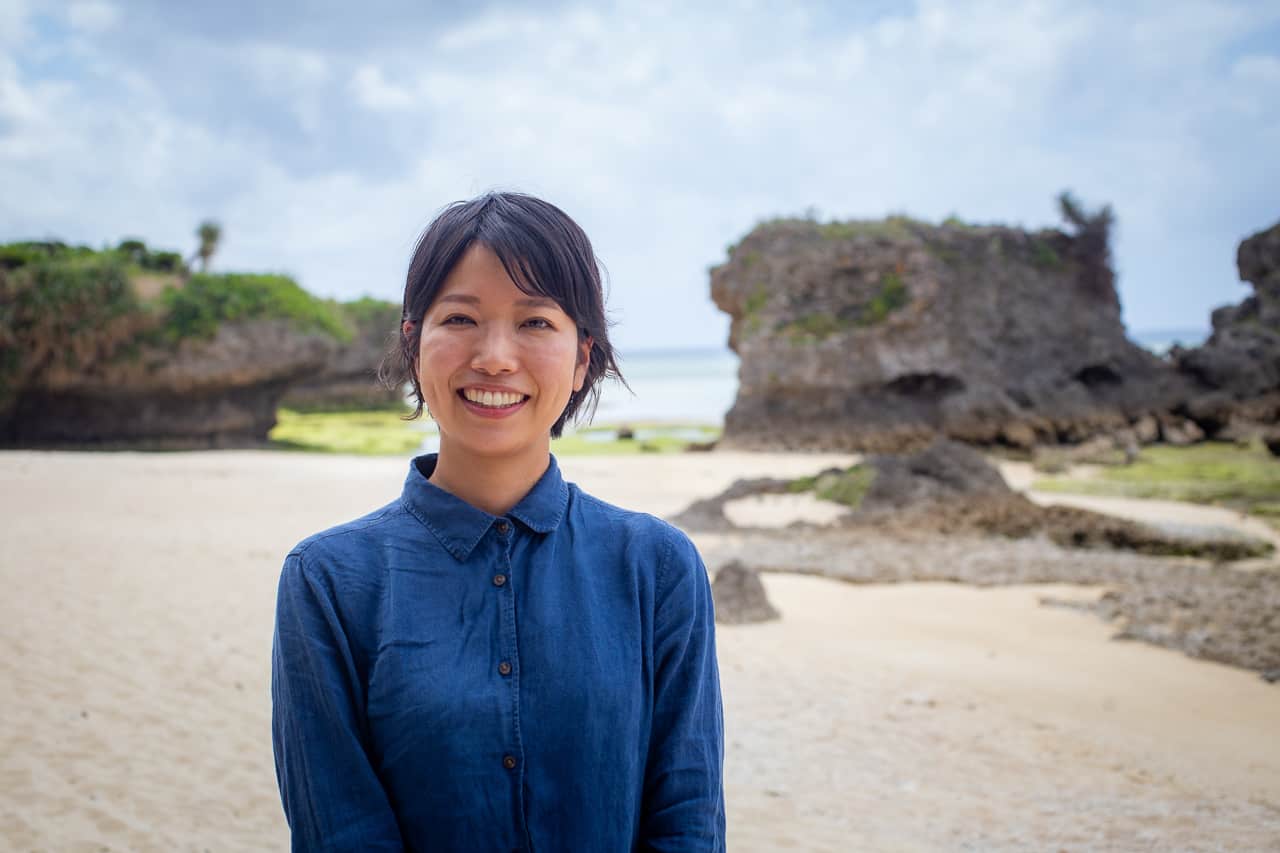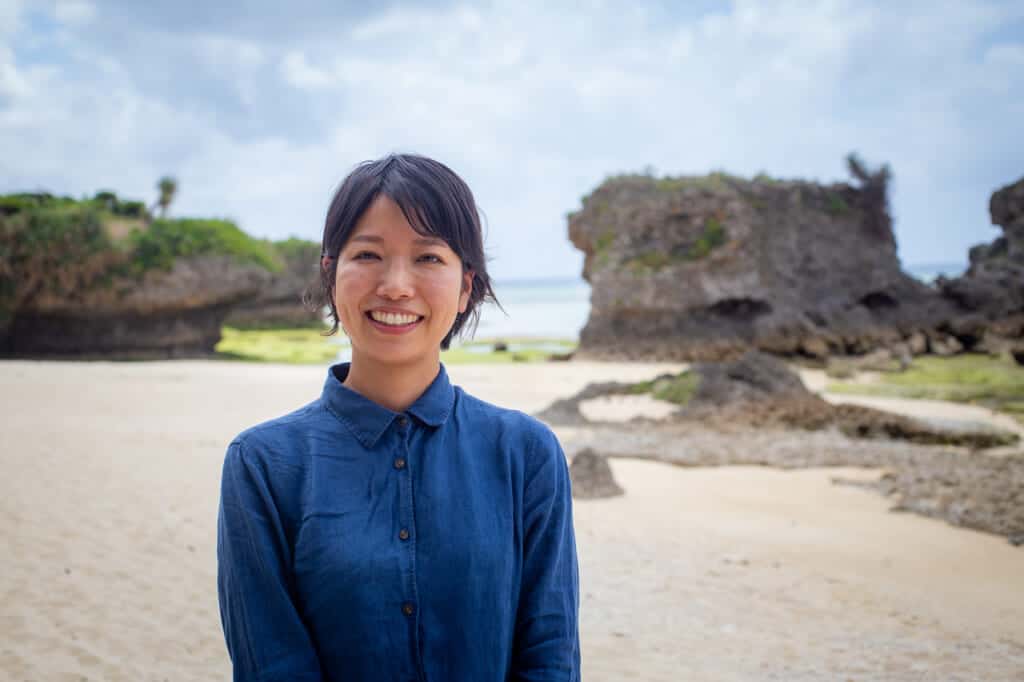 Enjoy Fresh Fish and Seafood at Toya Port
If you are a lover of fresh fish and seafood, Toya Port is your paradise. This place combines a fresh fish market on the first floor and a restaurant on the upper floor with beautiful views of the port. The market supports local fishermen, and its offer depends on what they have caught that day.
Where to Stay in Yomitan Village?
In Yomitan, you can find various accommodations that fit your budget. Here, we present two unique and different options in which, besides relaxing and sleeping, you will be able to feel and experience the true essence of Yomitan. Either of these two accommodations is a perfect way to end your days during your trip to Yomitan.
Stay With the Locals in a Yomitan Homestay Experience
I've always believed that the best way to learn about a place is from the local people. Although nowadays we have access to information through the internet, nothing beats the wisdom and knowledge of the people who live in the area. In Yomitan village, different homestay options will give you an authentic experience of local life in Okinawa and learn about local customs and traditions, from eating habits to family routines.
During my homestay in Yomitan, I had the opportunity to meet Masanobu and Setsu Nakahara, a wonderful couple who have been hosting travelers in their traditional home for years. After offering me a warm welcome to the rhythm of Masanobu-san's sanshin, they took me to a local market to show me the different Okinawan ingredients we were going to use for dinner. In the evening, I strolled along Toguchi beach with Masanobu-san while we talked about local life in Yomitan and the differences with mainland Japan. When we arrived back at their house, I put my cooking skills to the test by helping Setsu-san prepare an authentic and traditional Okinawan dinner.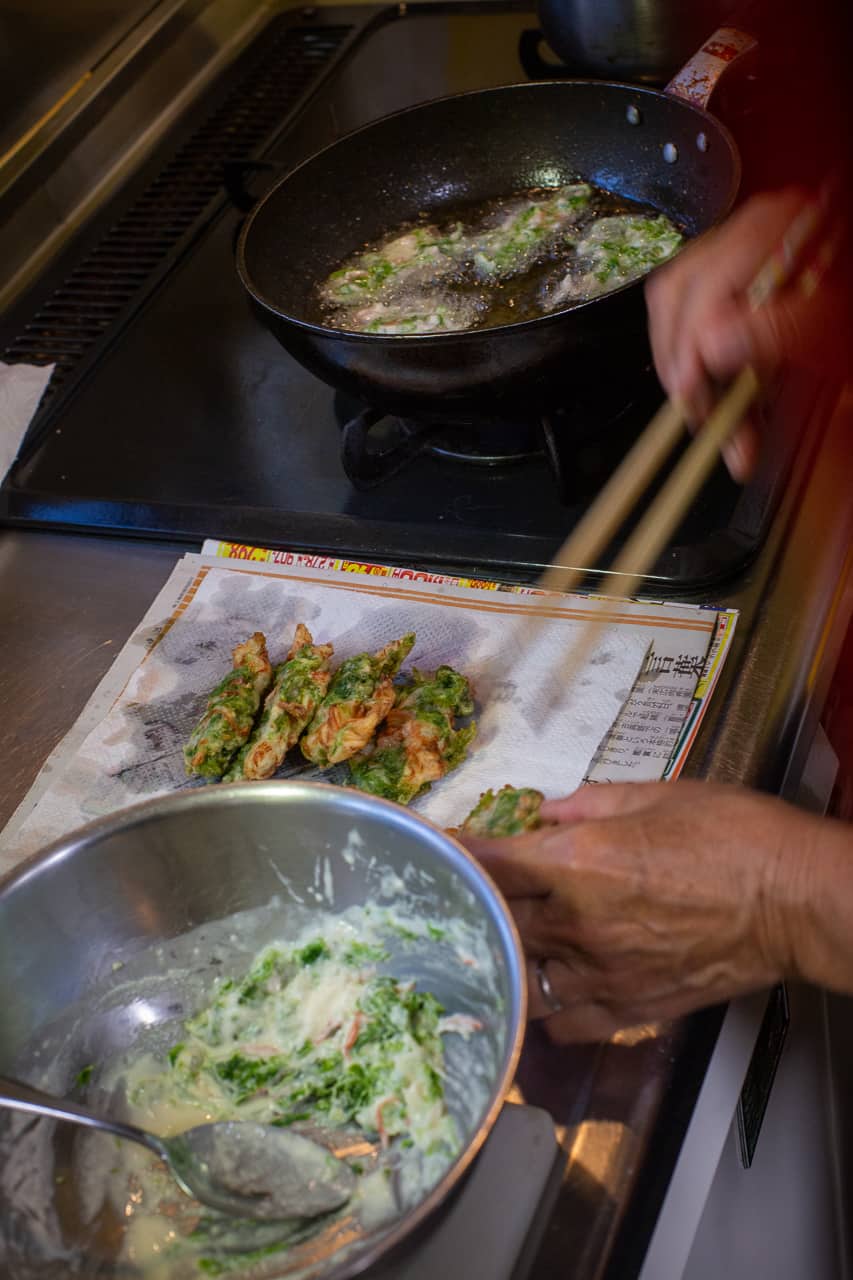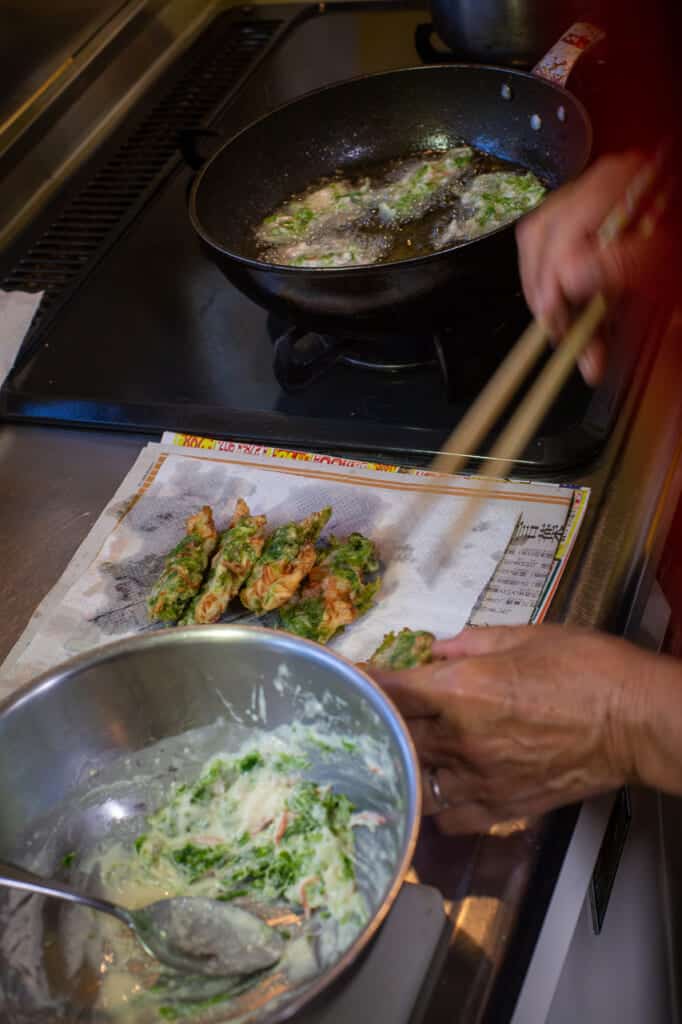 After dinner, Masanobu-san taught me how to play the basic chords of sanshin. It was my first time, and after several failed attempts and thanks to his patience, I managed to play a simple melody. Setsu-san also showed me the sanba, a castanet-like Okinawan instrument that I'd never seen before. After the musical experience, they told about their lives in Okinawa during the occupation of the American forces.
The next morning, Setsu-san prepared delicious sandwiches, Okinawan sweets, and tropical fruits, and we went to Toguchi beach to have breakfast in front of the sea. As we enjoyed it, I couldn't help but feel sentimental because it was coming to say goodbye. Although I had met the couple the day before, they had made me feel at home. The homestay experience at Yomitan is something I will remember forever.
Churamura offers homestay experiences with different families in Yomitan village. It is an excellent opportunity to live and breathe the local culture, make friends and memories, and discover the area in a truly authentic way.
A Luxury Seaside Resort at Hoshinoya Okinawa
Hoshinoya Okinawa is a seaside resort where you can enjoy the ultimate Okinawan luxury surrounded by breathtaking ocean scenery. Its design is inspired by Okinawan castles (gusuku), with an impressive wall separating the resort's interior from the outside world. Inside, the guest villas are situated along the coastline, blending harmoniously with nature.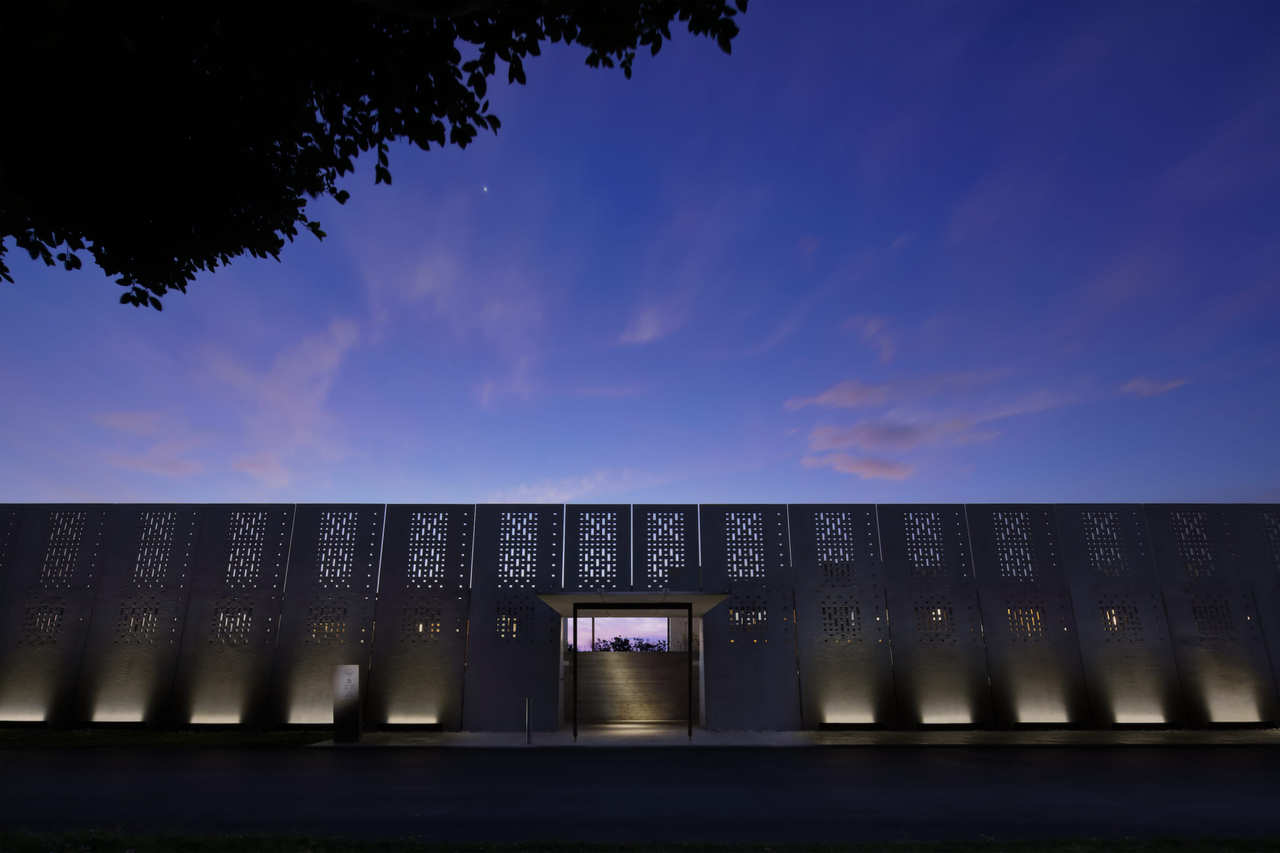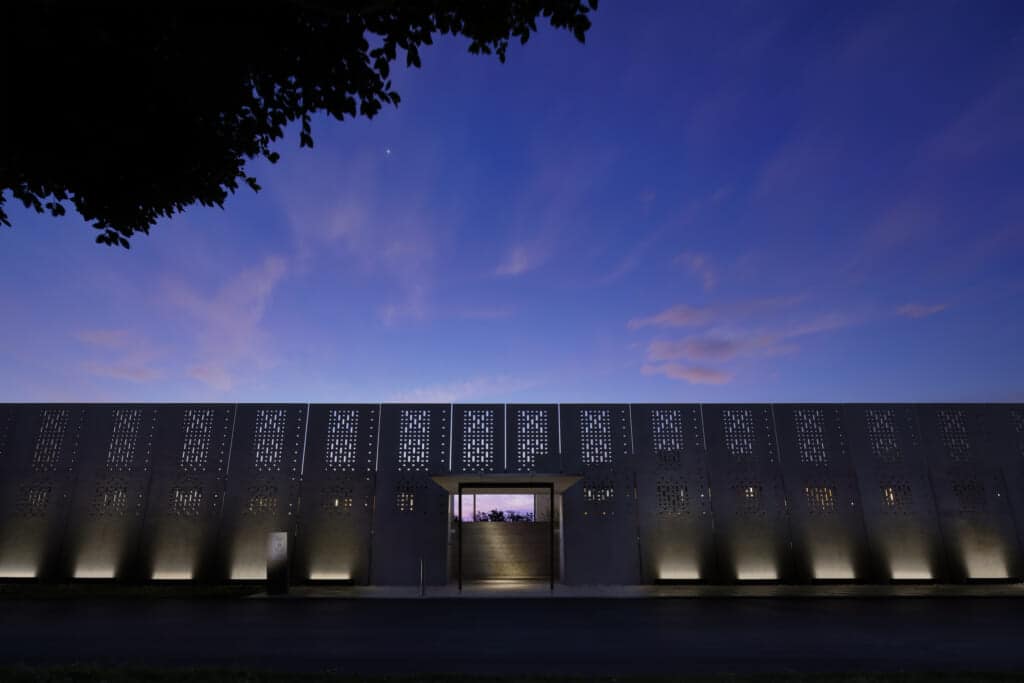 All rooms feature ocean views and an indoor patio with a kitchen and a large dining table, which is the perfect place for meals, conversations, or even work. The rooms have been carefully designed and are inspired by the colors and traditional art of Okinawa. In addition, the resort offers a new in-room dining service. Guests can order their food in advance, prepared by the chefs and placed in the room's refrigerator. Guests can use the kitchen for baking, steaming, or cooking food at any time at their leisure.
The resort is a unique landscape inspired by the Okinawan landscape, and facilities also include a pool complex that is open year-round, a spa, a restaurant, and an activity studio to experience the Okinawan culture.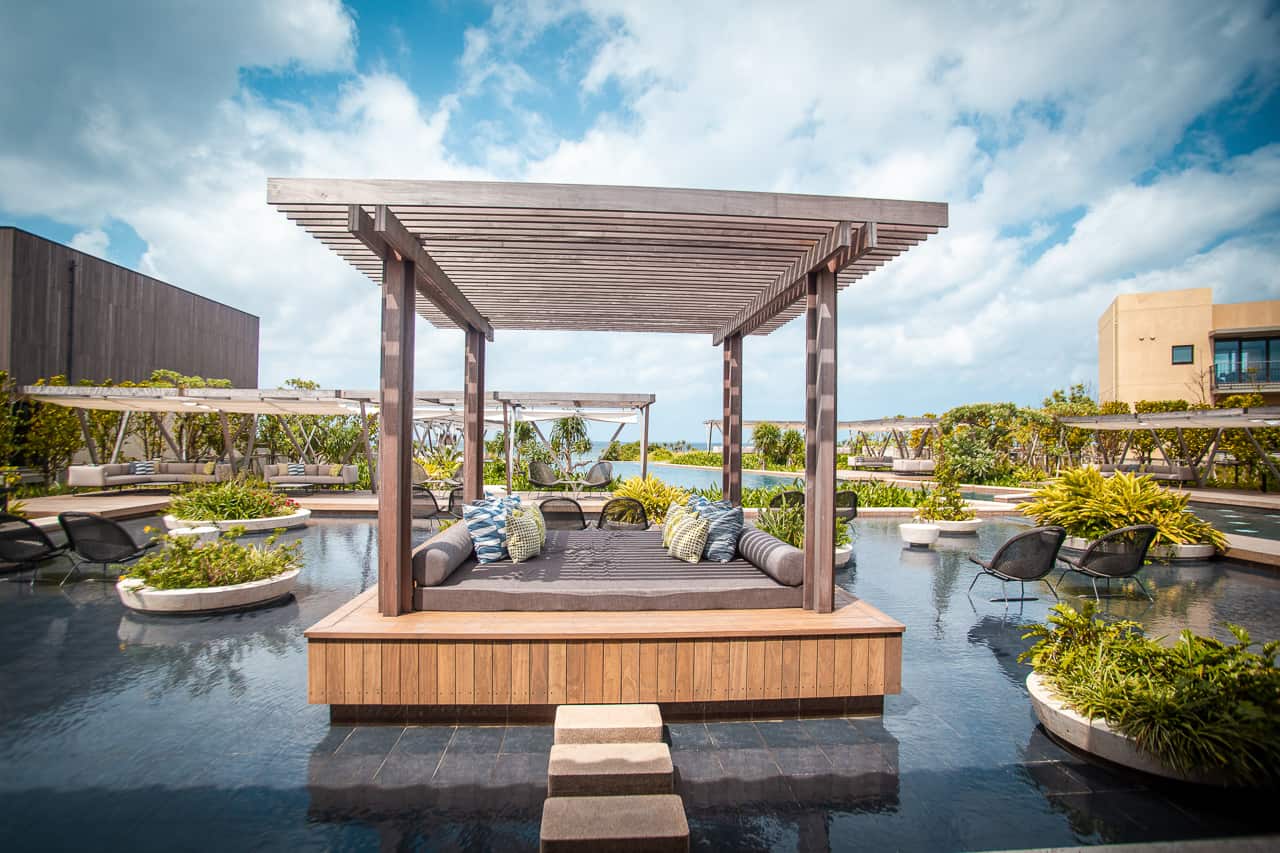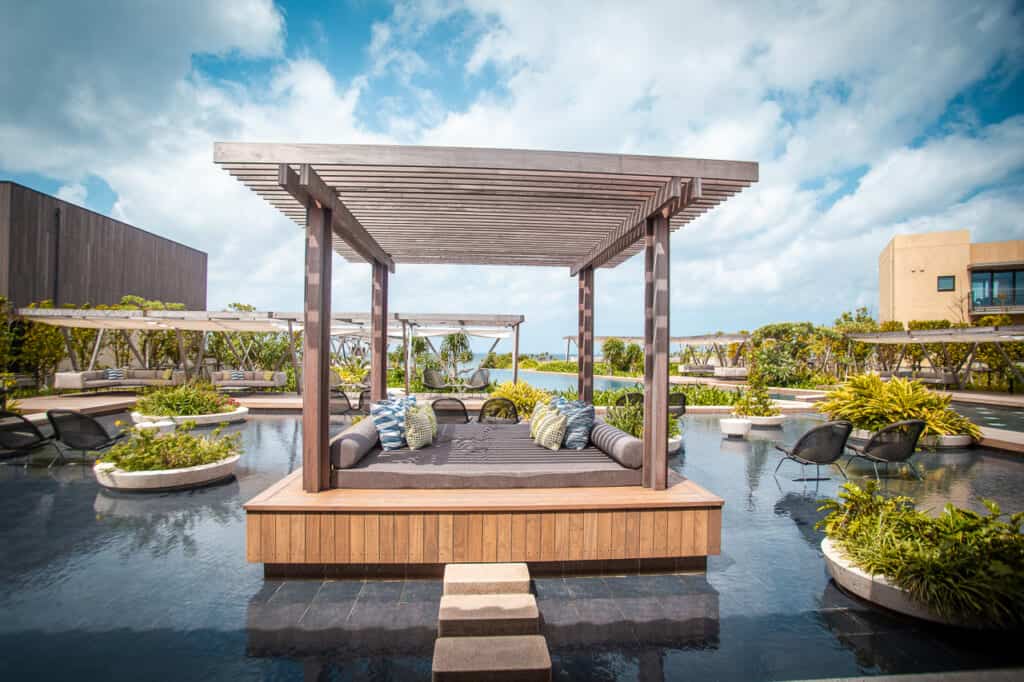 The Crafts of Yomitan Village
No visit to Yomitan would be complete without visiting the stores and workshops representing the plethora of traditional Okinawan crafts that are being kept alive by skilled local craftspeople. We put the spotlight on these beautiful crafts and the artisans who make them in a series of articles about the traditional crafts of Yomitan Village.
How to Get to Yomitan Village
Naha Airport serves as the portal to all of the Okinawa islands and is just a few stops along on the monorail to reach the city of Naha. From Naha city, get on the bus from Kencho Kitaguchi (県庁北口) to Akanukuu mae (via Sobe) 赤犬子宮前, then walk 20 minutes to Yomitan Village (1 hour 30 minutes). A rental car will take approximately 50 minutes to reach Yomitan Village and provides more flexibility and freedom to explore the island if you're traveling outside the city.
Visit the official Yomitan Okinawa website for more destination ideas and things to do at Yomitan.
Yomitan village is a paradise that hides breathtaking spots, exciting history, and a wide variety of activities. But none of this would make sense if it weren't for its people. From the first moment I set foot in Yomitan, they made me feel at home. They shared their stories with me and told me about their professions, their passions, and their lives. It is a unique place with unique people who strive every day to preserve their village's culture and traditions and help and protect each other like one big family. In Okinawa, there are plenty of tourist and famous destinations, but if you want to discover its heart and meet local people, Yomitan is the place for you. I am sure that you too will feel part of Yomitan and have an experience you will never forget.