Stretching along a beautiful section of Japan's east coast, Ibaraki Prefecture features a wonderfully diverse range of things to see and do. Within easy reach of Tokyo, many of Ibaraki's star attractions tend to be seen via day trips from the capital. Yet Ibaraki is a destination in its own right, offering plenty for those looking for unforgettable experiences of authentic Japanese heritage, culture, and food.
Overlooking the Pacific Ocean, Ibaraki is blessed with a diverse range of natural beauty, making it a wonderful place to explore the great outdoors. An array of scenic wonders are ready to be discovered in Ibaraki, especially for those willing to wander, cycle, or even horse ride off the beaten path. Ibaraki is also perfect for those looking to relax and unwind. Home to some of the best hot springs in Japan, Ibaraki is the ideal spot for those looking to indulge in a little rest and relaxation.
Those who cherish authentic cultural experiences will also find plenty to keep them occupied throughout Ibaraki. From centuries-old crafts and customs to spectacular natural scenery and much more, here are just a few of the highlights waiting to be discovered in Ibaraki Prefecture.
Experience Traditional Japanese Martial Arts at Mito Tobukan
At Mito Tobukan (水戸東武館), you can learn all about some of the most exciting ancient Japanese martial arts. Located in the centre of Mito, the capital of Ibaraki, Mito Tobukan is a historic dojo that teaches the traditional Japanese martial arts of kendo/kenjutsu, iaido, and naginatado. These martial arts are deeply rooted in ancient Japanese swordsmanship and have been practised in a number of different forms for over 1,000 years.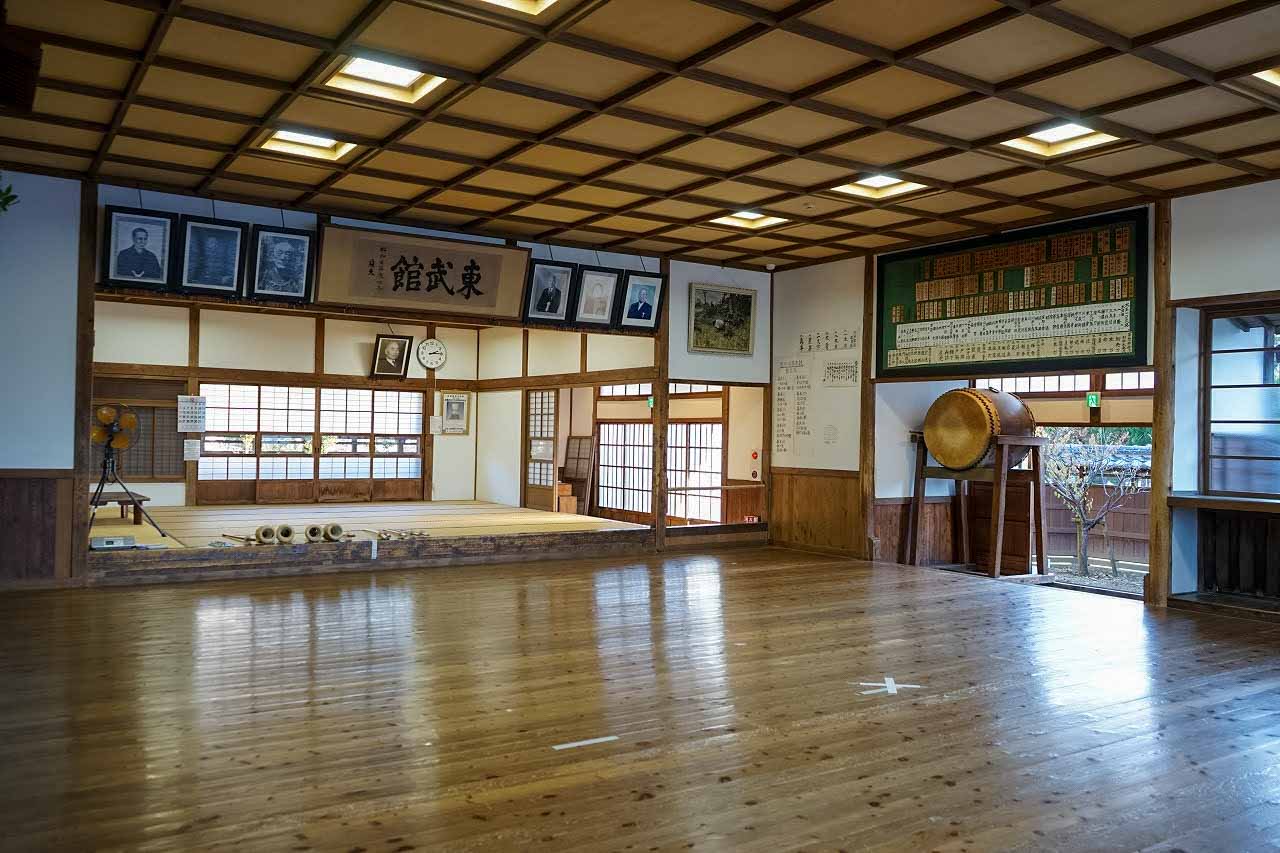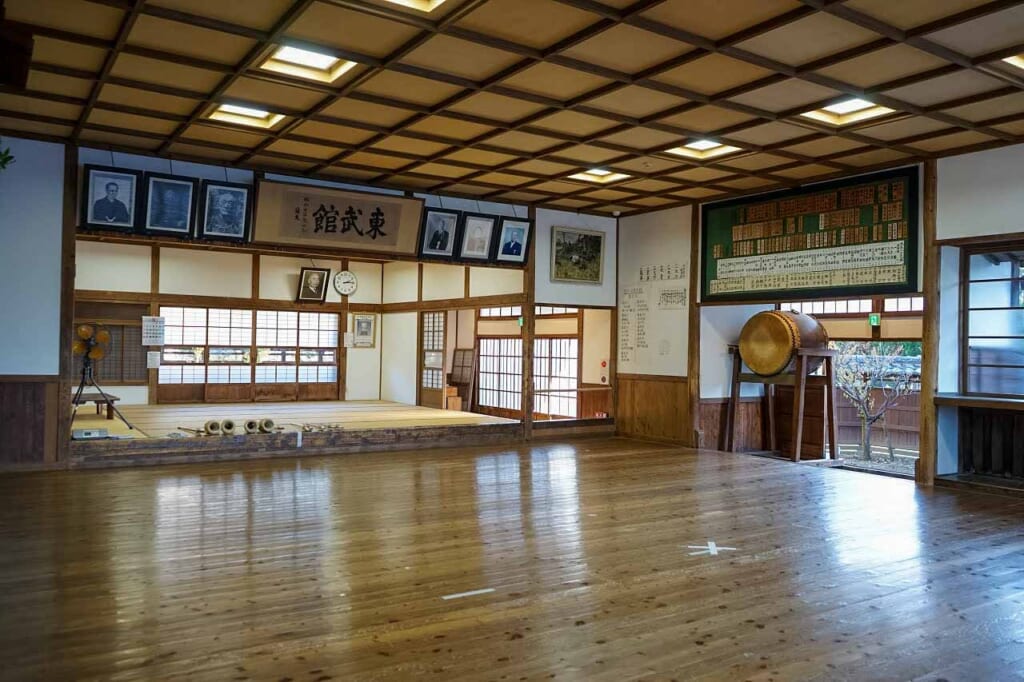 The Mito Tobukan dojo first opened in 1874, and the building has been awarded the status of a tangible cultural property by the city of Mito. Many celebrated Japanese swordsmen learned their trade at Mito Tobukan, and today the dojo continues to teach the traditional methods of these fighting techniques to younger generations keen to take up the sports.
Enjoy the Splendour of Kairakuen Garden, One of Japan's Most Spectacular Gardens
Kairakeun Garden (偕楽園) is considered to be one of the three most beautiful gardens in Japan. Dating from Japan's Edo Period (1603 to 1867), Kairakuen Garden was founded in 1841 by Tokugawa Nariaki, a feudal lord who intended for the gardens to be enjoyed by the samurai class. Today, the garden is open to the public all year round. Kairakuen Garden is particularly popular during the spring, thanks largely to the several hundred bright pink plum blossom trees that burst into colour each February. The park also features dozens of cherry blossom trees, as well as a gorgeously serene bamboo grove that is complemented by many grand towering cedar trees.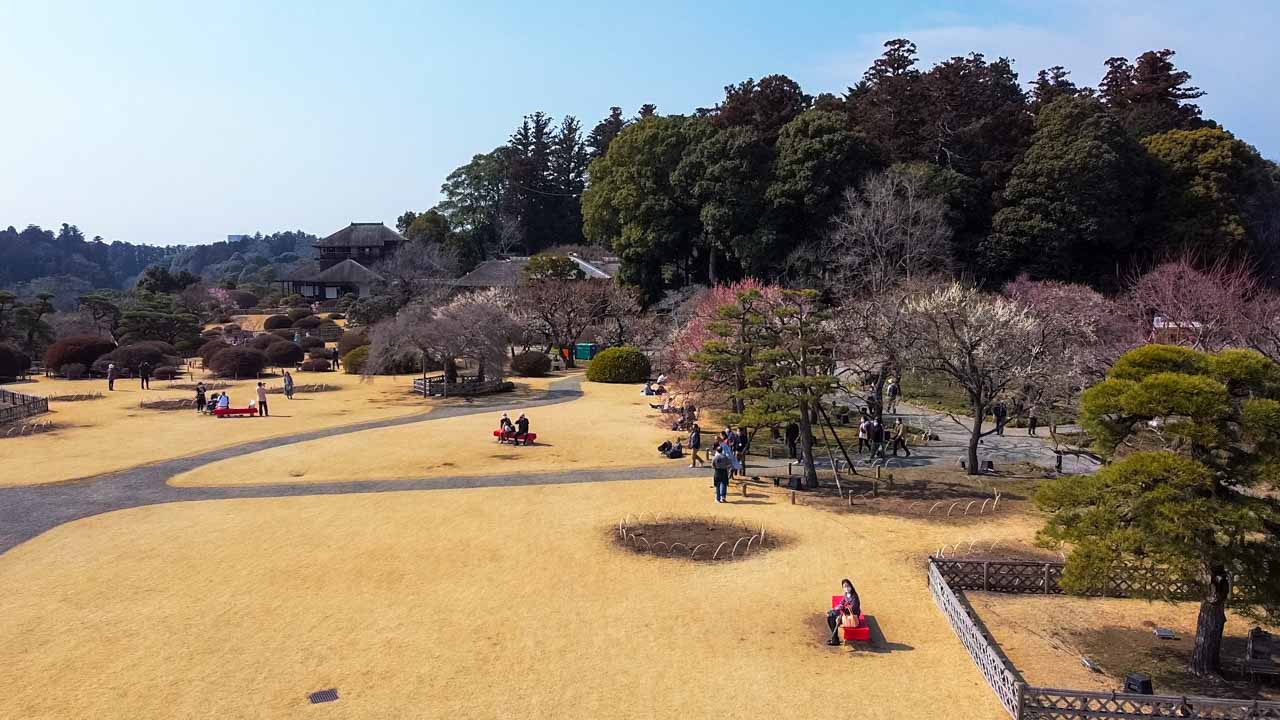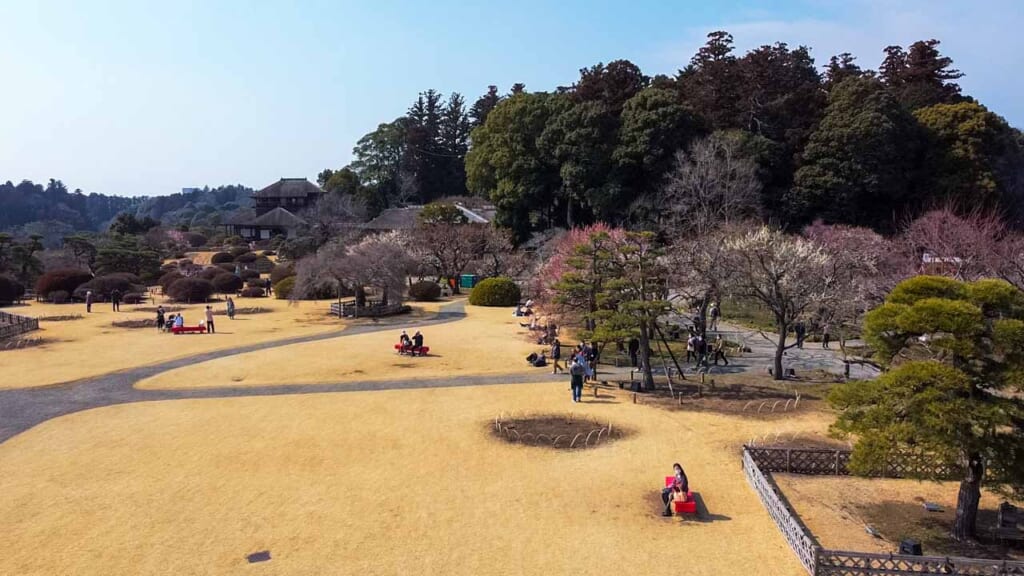 Also inside Kairakuen Garden is Kobun-tei, a stunning traditional three-storey pavilion. Kobun-tei's rooms are decorated with exquisite motifs that echo Kairakuen's picturesque garden. Scenes from each of the four seasons, including cherry blossoms, bamboo trees and rich autumn colours, are beautifully hand-painted on the sliding doors located throughout Kobun-tei. A steep staircase leads directly up to the top floor of Kobun-tei and offers incredible sweeping views out across the garden.
Stand in Awe of Ushiku Daibutsu, The World's Tallest Bronze Buddha Statue
When it was completed in 1993, Ushiku Daibutsu (牛久大仏) was the world's tallest bronze Buddha statue. Standing at a total height of 120 metres, Ushiku Daibutsu is one of Ibaraki's most famous landmarks. The statue was built to honour Shinran, the Japanese monk who founded a sect of Buddhism called Jōdo Shinshū in the 13th Century. Today Ushiku Daibutsu is the fourth-largest standing statue on earth and is still officially the world's tallest bronze statue of Buddha, certified by the Guinness World Records. Weighing over 4,000 tonnes in total, Ushiku Daibutsu is a truly mesmerising sight.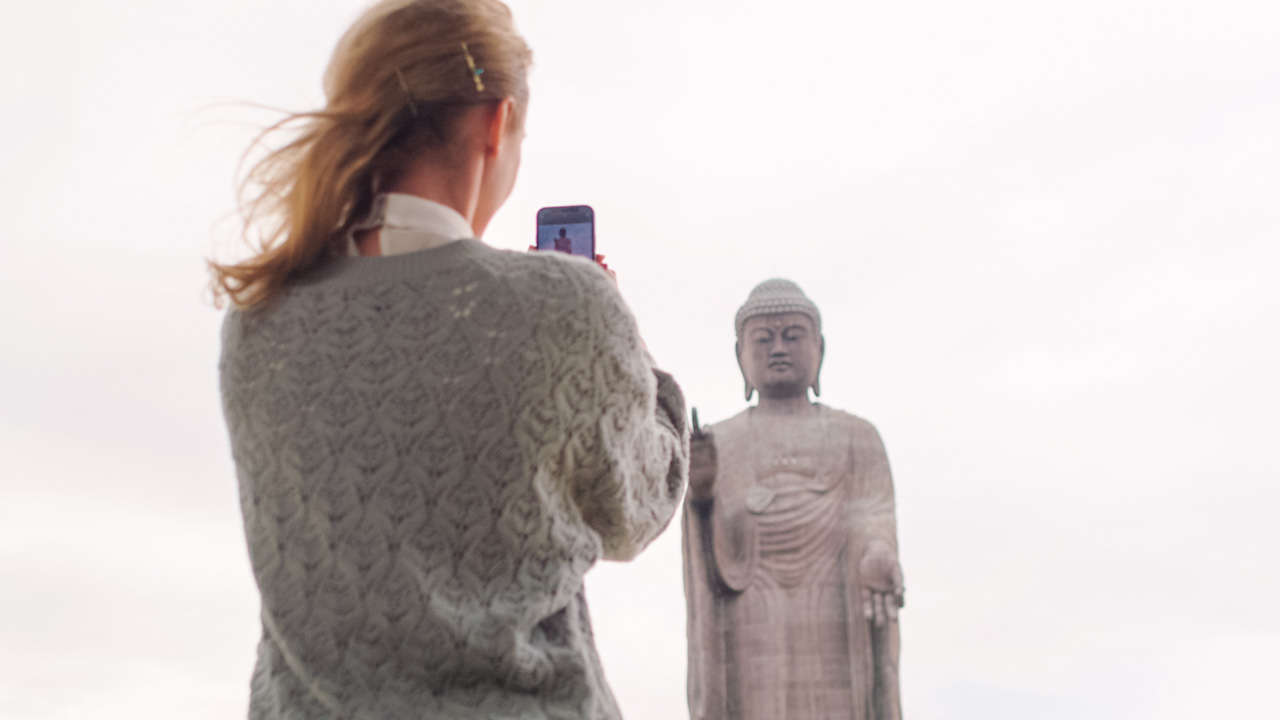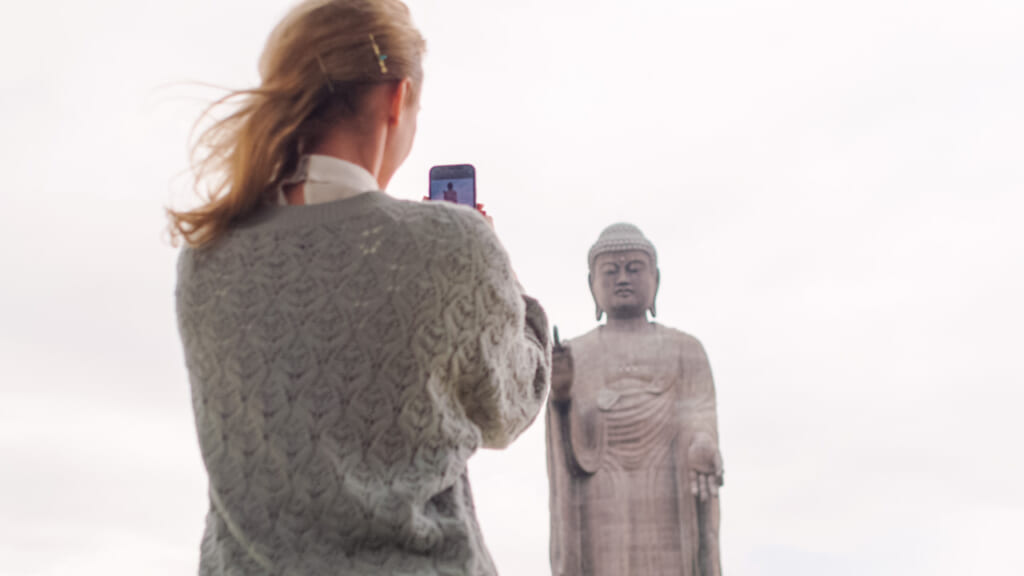 While Ushiku Daibutsu dominates the local landscape, the towering Buddha is more than just a statue. There are several levels inside Ushiku Daibutsu to explore. One of the most impressive areas can be found on the third level, called the World of the Lotus Sanctuary, where 3,400 dazzling gold Buddha statues illuminate the room. Another area inside the statue features several photos that document the construction of the Ushiku Daibutsu and even include a giant cast of one of the Buddha's toes. From the top floor, located at around 85 metres from the ground and level with the Buddha's chest, there are impressive views of the beautifully manicured gardens that surround the statue.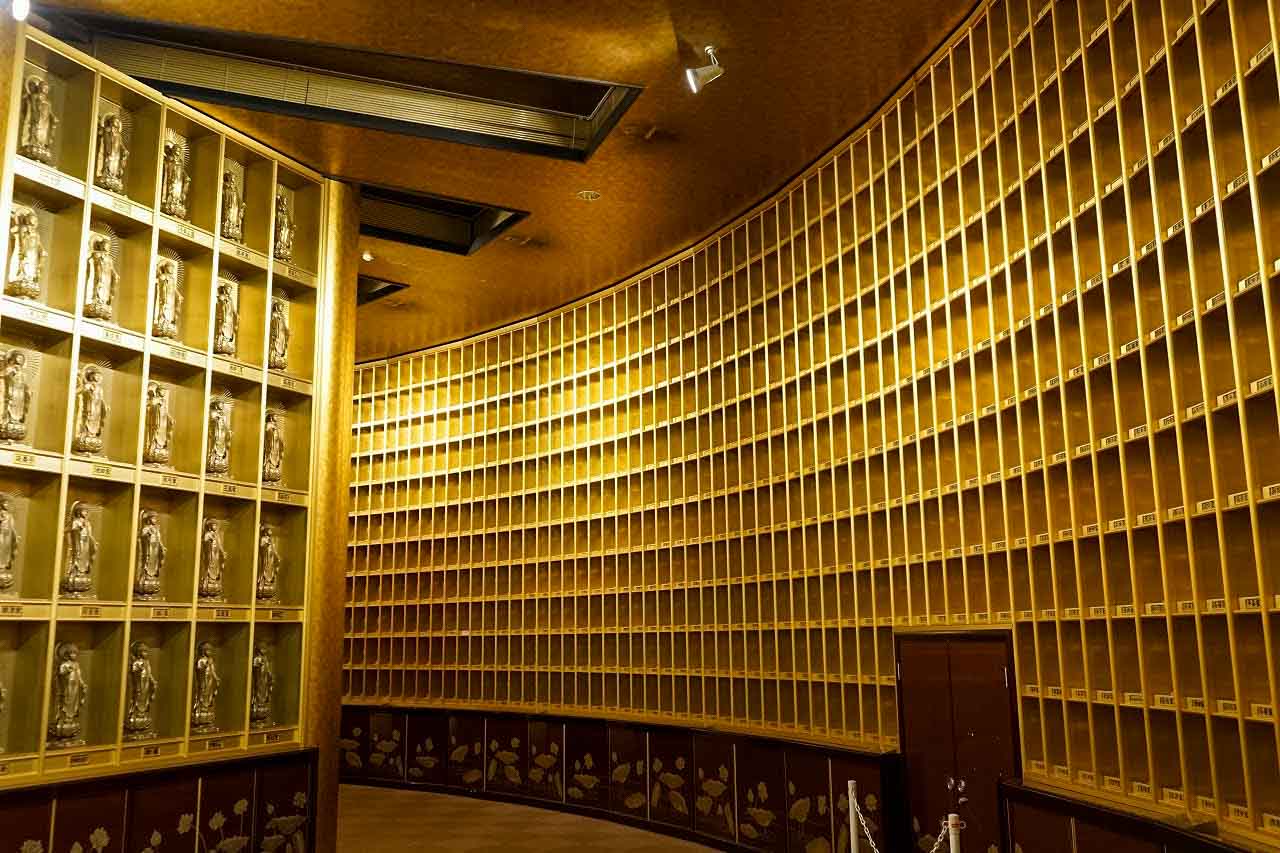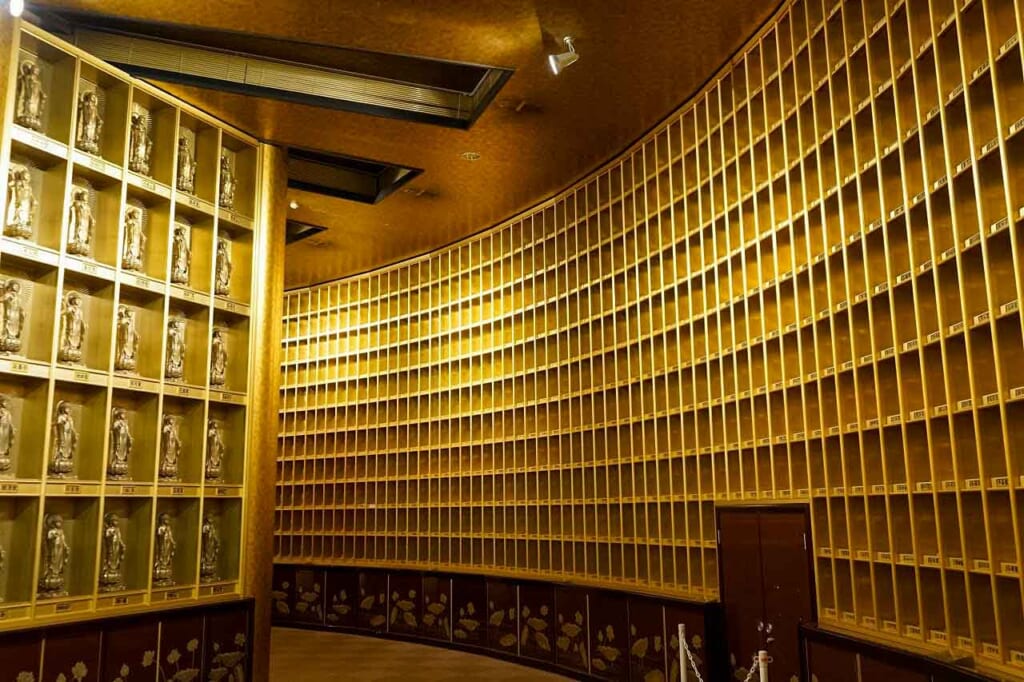 The trees and plants in the gardens bloom in a variety of colours throughout the year, depending on the season. In spring, the garden's many cherry blossom trees make this a great place to come for a spot of hanami. Koi carp fill the large pond at the Buddha's feet — you can buy small bags of fish food if you'd like to give them a treat. Don't forget to pick up some regional Ibaraki speciality foods and souvenirs from Nakamise, the small covered row of shops and stalls located just outside the garden.
Learn the Ancient Japanese Craft of Making Washi Paper at Kaminosato Washi Museum
At Kaminosato Washi Museum (紙のさと), you can learn the process that goes into making a traditional type of Japanese paper called Nishinouchi washi paper. Made from the boiled and sun-bleached inner bark of the paper mulberry plant (called nasu kozo in Japanese), Nishinouchi washi is strong in texture, feeling as much like a type of fabric than paper.
Designated as an Intangible Cultural Property of Japan and Ibaraki Prefecture, Nishinouchi washi paper has been made in Japan for over 350 years. Difficult to tear, Nishinouchi washi paper has many practical uses. During the Edo Period, the paper was often used to make clothing such as kimonos thanks to its silk-like qualities. Today, Nishinouchi washi paper is most commonly used in making traditional Japanese lanterns.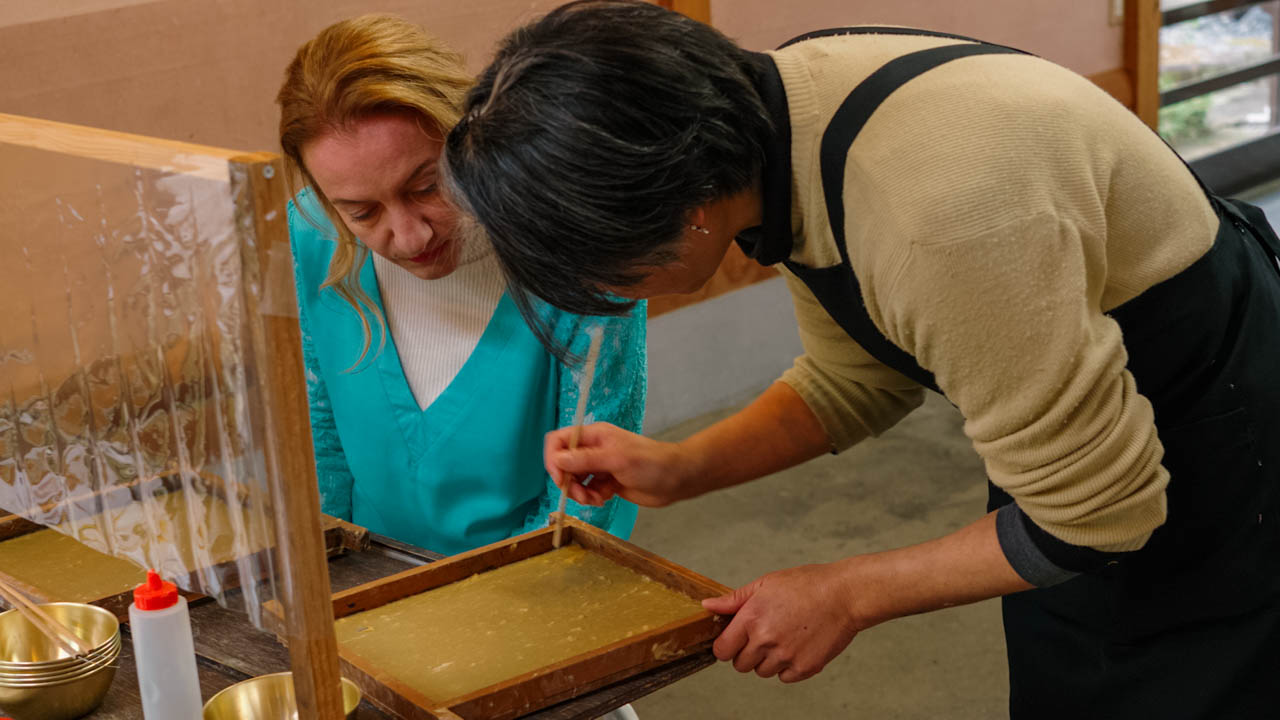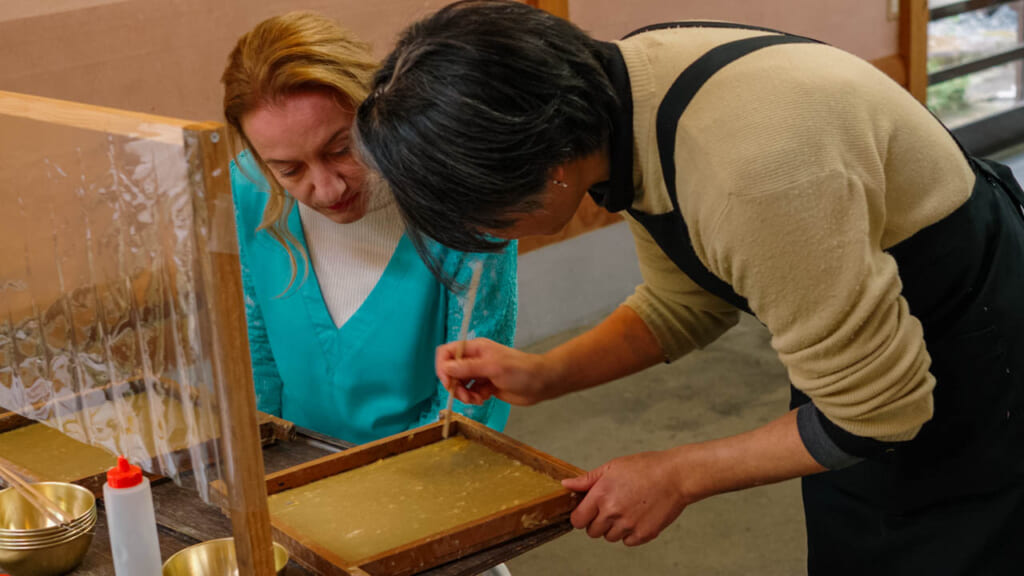 Located within the beautiful countryside in the heart of Ibaraki, Kaminosato has produced Nishinouchi washi paper using traditional methods since it first opened in 1970. Today, visitors to Kaminosato can enjoy a hands-on experience by taking part in a section of the paper-making process. Kaminosato's on-site shop also has a wide range of gifts and souvenirs made from their own Nishinouchi washi paper, including decorative homewares, lantern shades and even specially produced artworks.
Learn How To Make Your Own Traditional Japanese Lantern at Suzuki Mohei Shoten
For over 150 years, Suzuki Mohei Shoten (鈴木茂兵衛商店) has specialised in crafting traditional Japanese lanterns called chochin, made using wood and locally produced Nishinouchi washi paper. Founded in Mito in 1865, Suzuki Mohei Shoten continues to create traditional lanterns that are commonly seen at Buddhist temples and Shinto shrines and also used to adorn floats during Japan's many seasonal festivals. Whilst using the traditional techniques passed down through the generations to make chochin lanterns, Suzuki Mohei Shoten has also embraced modern contemporary designs.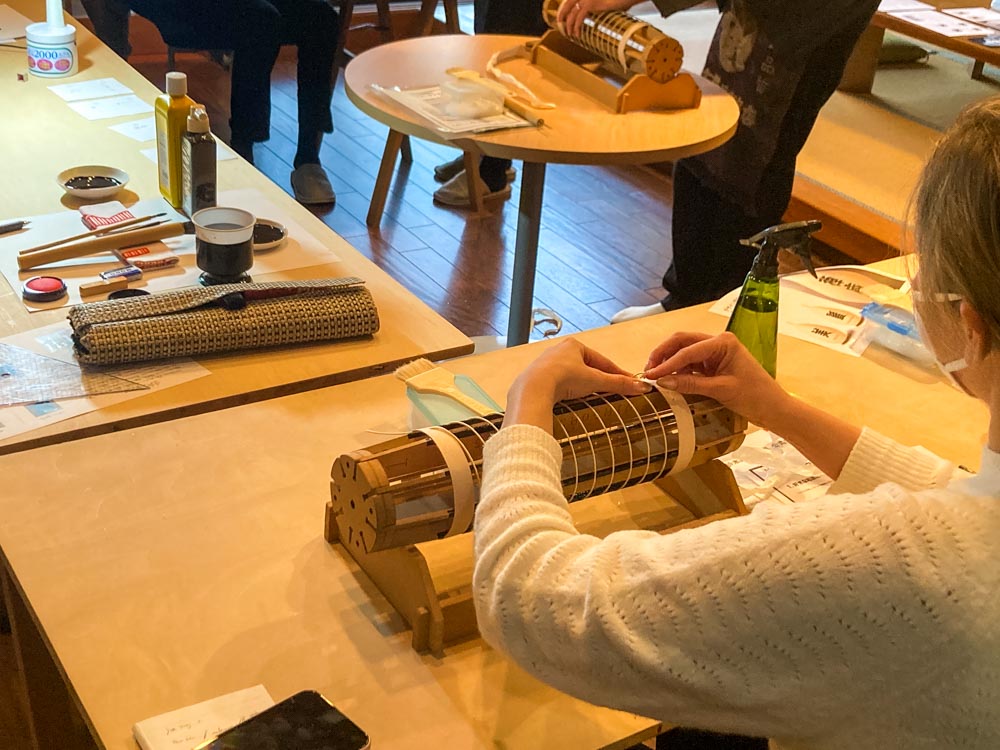 Today at Suzuki Mohei Shoten, you'll find lamps and lampshades based on the unmistakable style of the original chochin lamps. Using the same Nishinouchi washi paper that is made in Ibaraki at the Kaminosato paper mill, you can make your own miniature chochin paper lantern on a visit to Suzuki Mohei Shoten. One of Suzuki Mohei Shoten's master craftsmen will guide you through the entire process of creating a traditional lantern from Nishinouchi washi paper decorated with traditional kanji characters of the Edo Period, making the perfect keepsake from your stay in Ibaraki.
Explore Ibaraki by Bike Along the Tsukuba Kasumigaura Ring Ring Road
Ibaraki has plenty for those who love to explore the great outdoors. If you love to travel on two wheels, there's no better way to discover some of the most beautiful areas of Ibaraki than by cycling all (or just some) of the Tsukuba Kasumigaura Ring Ring Road (つくば霞ケ浦りんりんロード). This approximately 180-kilometre cycling route stretches across a vast swathe of Ibaraki Prefecture, connecting the city of Sakuragawa in the west with Itako in the far southeast.
The Tsukuba Kasumigaura Ring Ring Road takes in a variety of breathtaking natural scenery, passing the picturesque peak of Mt. Tsukuba in the north before circling the pristine waters of Lake Kasumigaura, the second largest lake in Japan.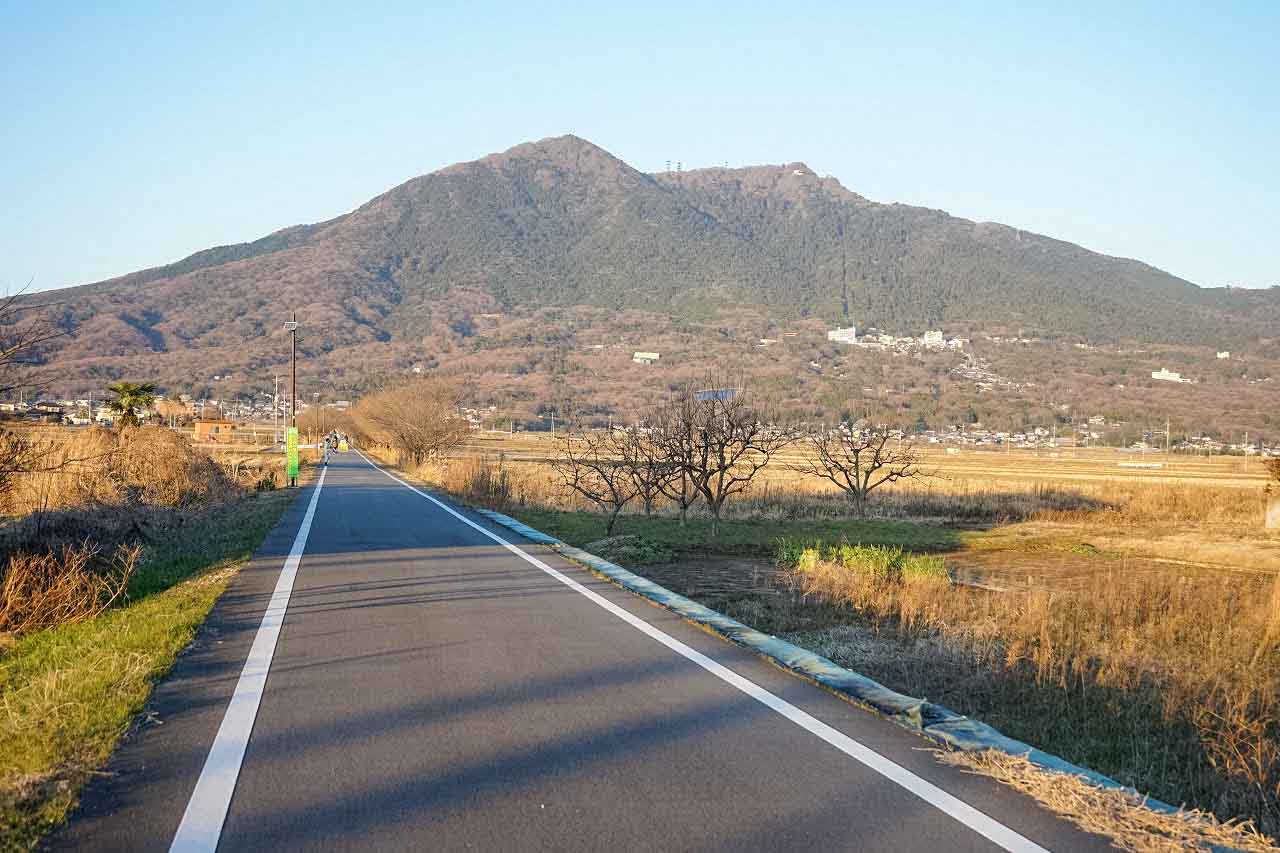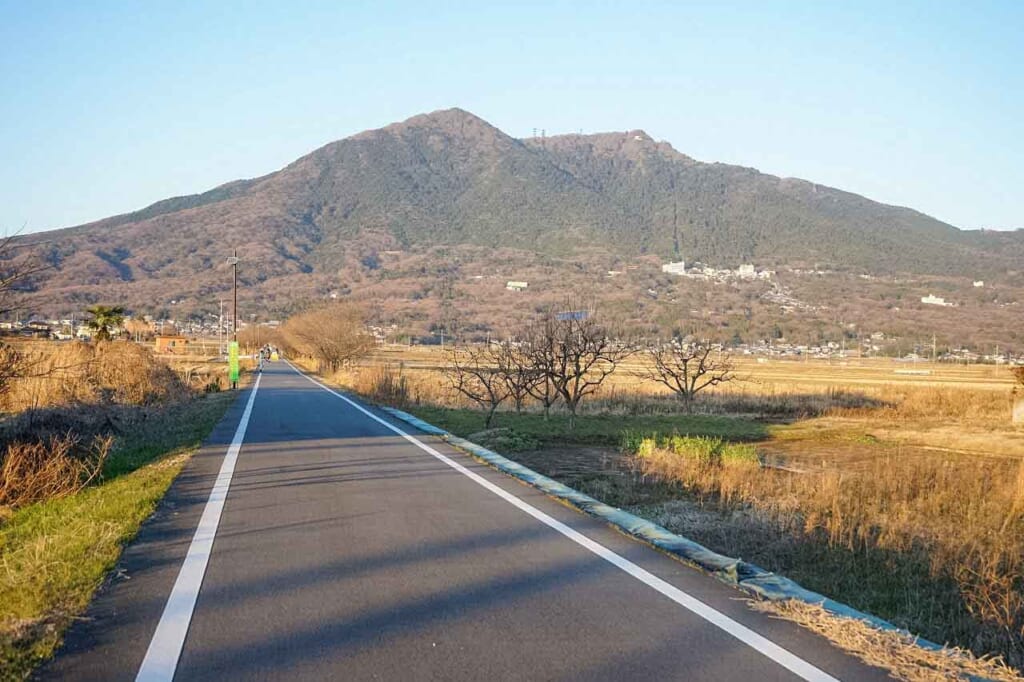 Experienced cyclists can easily ride the whole Tsukuba Kasumigaura Ring Ring Road over a few days, though it's also possible to just ride a section or two of the course. The 40-kilometre Former Tsukuba Railway Course at the northern end of the road follows the route of a closed railway line. Largely flat, this section is ideal for beginners, with the former stations along the route having been repurposed as rest stops for cyclists.
Practice Horseback Archery at Yamato Horse Park
At Yamato Horse Park (大和ホースパーク), visitors get the chance to try the traditional Japanese art of horseback archery called yabusame (流鏑馬). Located in the beautiful open countryside near the city of Sakuragawa, Yamato Horse Park is a dedicated yabusame course where you can learn how to fire a bow and arrow at a target from a moving horse. For an added touch of authenticity, you'll even wear a traditional kimono whilst learning just how difficult yabusame is.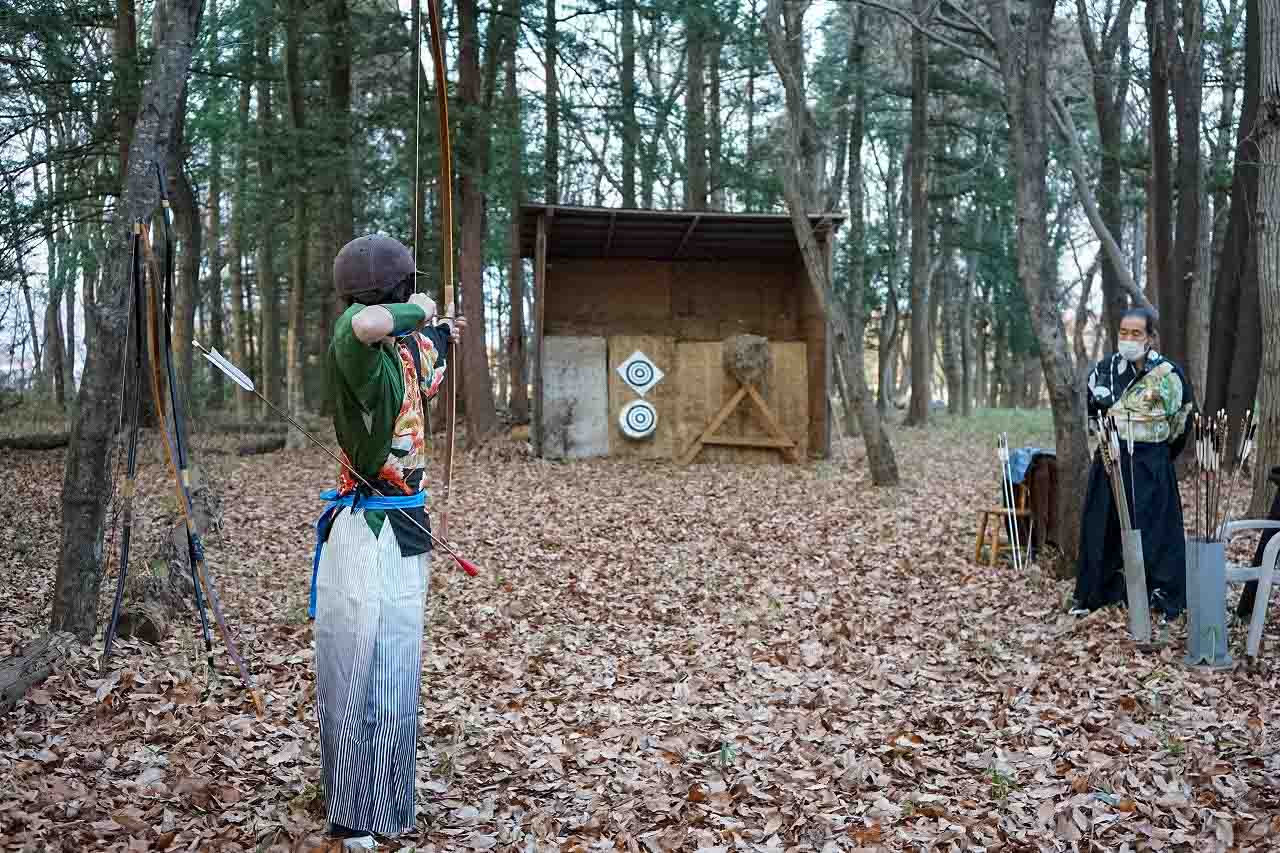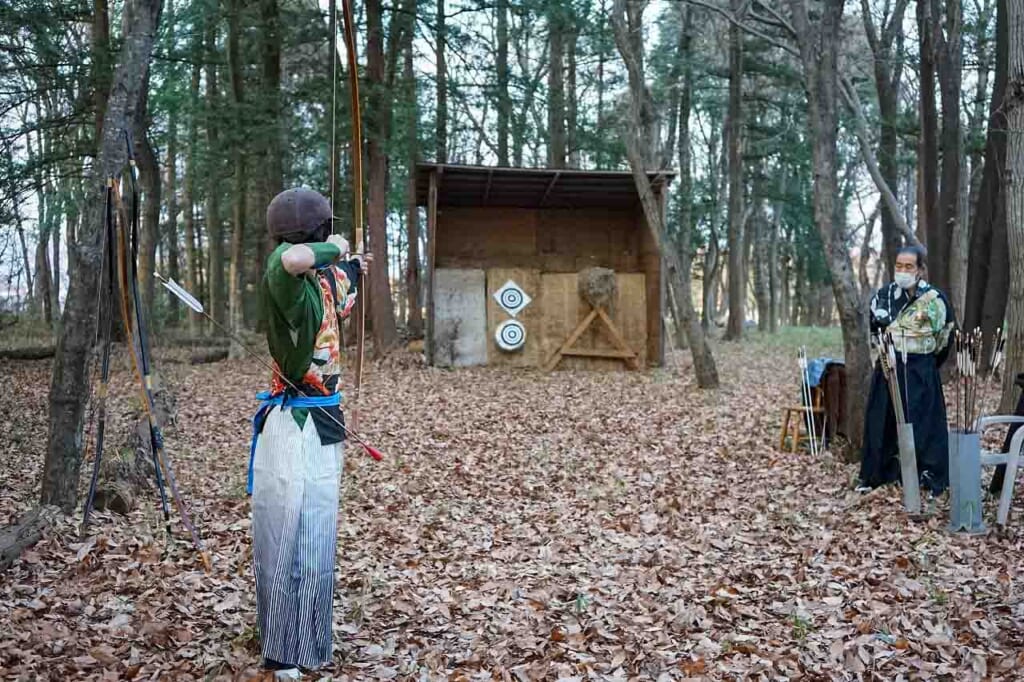 Yabusame was perfected by samurai's most elite archers, and the skill is believed to have been practised in Japan from around the 4th century. Samurai would compete in often deadly archery duels during the many wars and battles that flared up between clans throughout Japan's turbulent history. Yamato Horse Park has bred and trained horses especially for competing in yabusame since it opened in 1976. Here, you can see how the professionals do it by watching trained archers demonstrate the art of yabusame before trying it out for yourself.
Taste Local Delights at Ryotei Ryokan Oarai Yamaguchiro
Ibaraki is also the perfect destination for foodies, and there's no place better to enjoy mouthwatering Japanese cuisine than at Ryotei Ryokan Oarai Yamaguchiro (料亭旅館 大洗山口楼). Ryotei Ryokan Oarai Yamaguchiro is just 30 minutes from Mito by car, set in an idyllic location amongst a pine forest and only a couple of minutes' walk from the beach in Oarai on Ibaraki's Pacific coastline. A beautiful traditional Japanese inn, Ryotei Ryokan Oarai Yamaguchiro is famous for its incredible menu of stunningly prepared traditional Japanese dishes.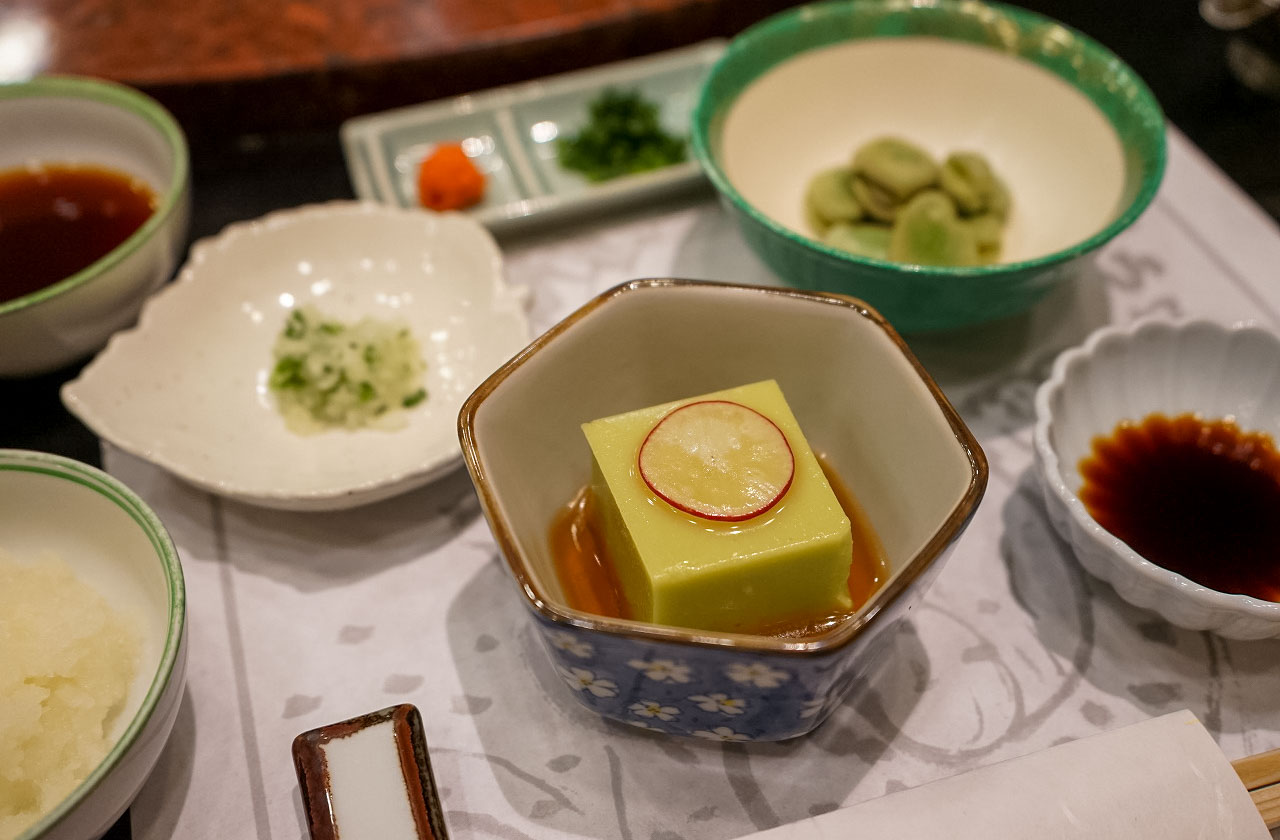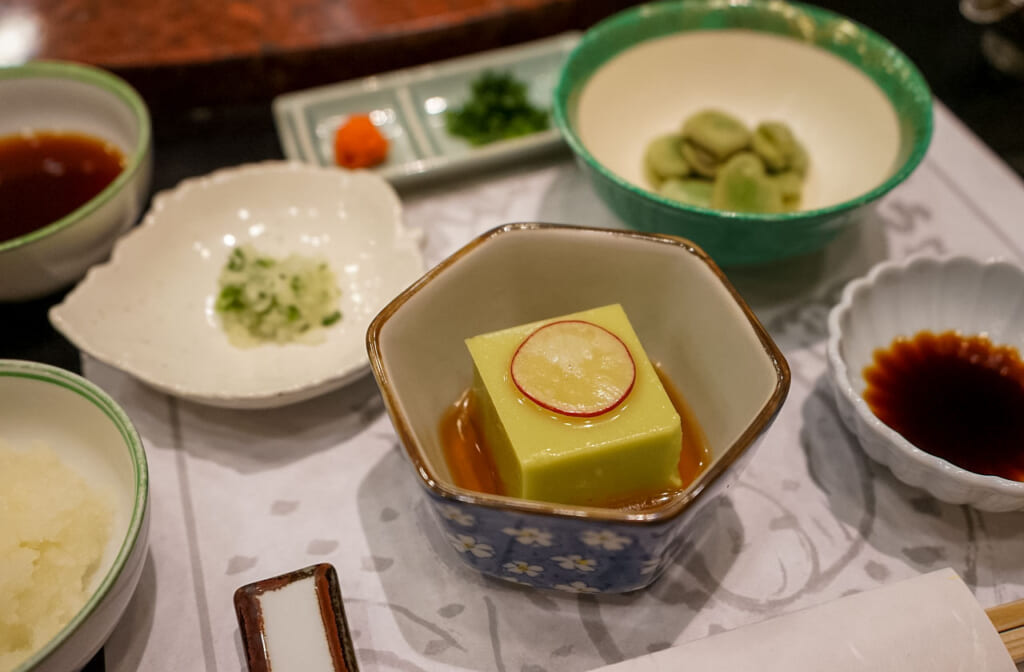 Using only the freshest seasonal ingredients, Ryotei Ryokan Oarai Yamaguchiro's expert chefs delicately prepare sumptuous courses of the finest fish and seafood. Here you can indulge in a multi-course set of sumptuous sashimi that includes only the highest quality ingredients, such as locally caught lobsters, sea bream, and cuts of Hitachi beef, another Ibaraki speciality.
Other specialities include the clam hot pot, prepared from fresh clams with green vegetables, as well as seasonal stews where anglerfish, tofu and healthy vegetables are cooked down together. Book in for an overnight stay in one of Ryotei Ryokan Oarai Yamaguchiro's beautiful rooms for a truly heavenly retreat along Ibaraki's coast.
Take a Tour of Sudo Honke, the Oldest Sake Brewery in Japan
Sudo Honke (須藤本家) is Japan's oldest sake brewery and one of the first to propose the idea that sake could be paired and enjoyed with food. Set inside a beautiful old wooden brewery building in Obara, Sudo Honke was established by samurai warriors in 1141 in an effort to revitalise the local economy. Considered to be one of the oldest companies in the world, Sudo Honke is the oldest sake brewery in Japan.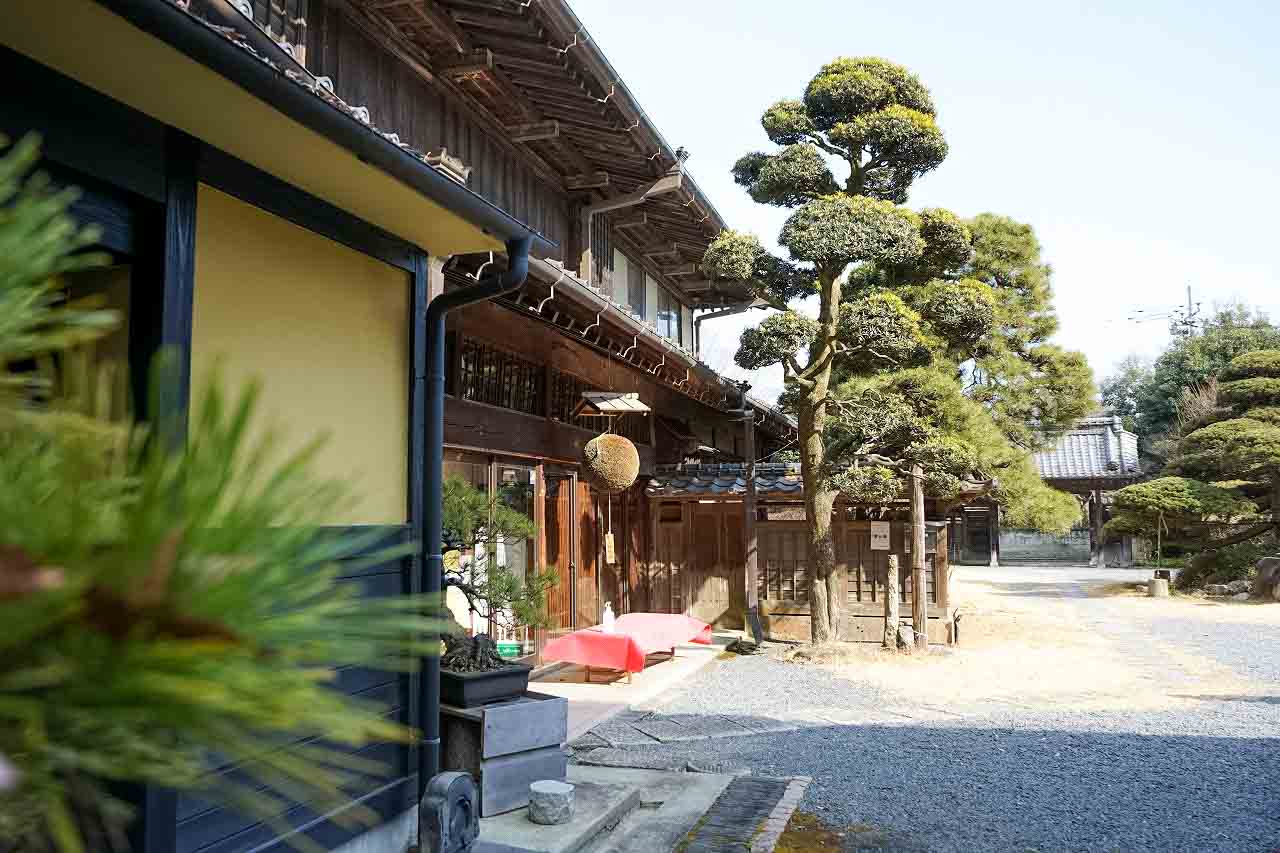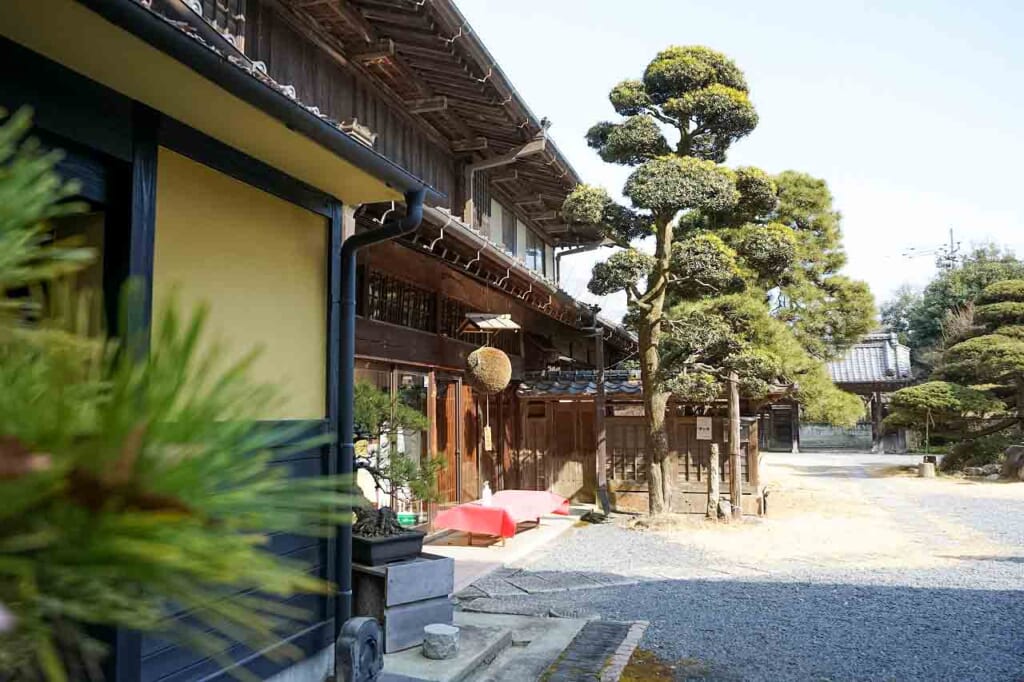 Incredibly, Sudo Honke is currently headed up by the fifty-fifth generation of the same family. With such longevity comes a wealth of expertise, and Sudo Honke's success is due to the simplicity of its approach to brewing sake. Using high quality locally grown rice and the purest water, many of Sudo Honke's sakes have won international acclaim and numerous industry awards.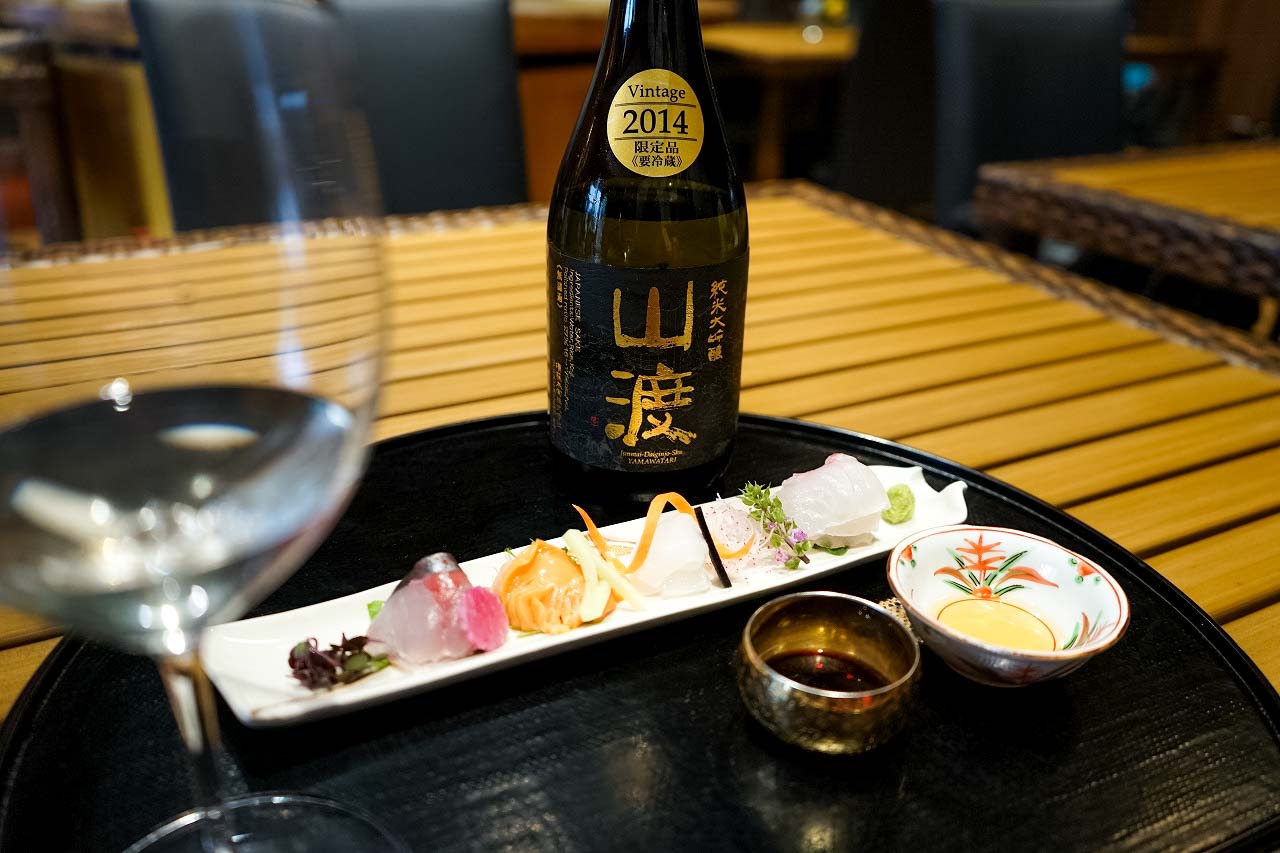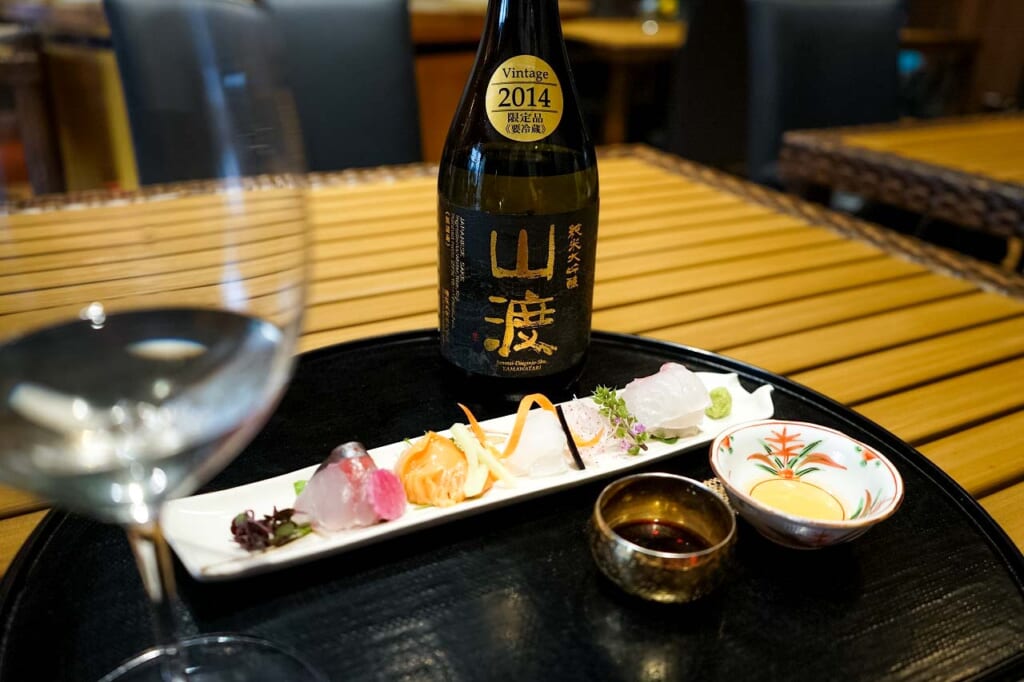 Tours of the Sudo Honke brewery are available by advanced reservation. Lasting around an hour, the brewery tour is a fascinating glimpse into Sudo Honke's history and an interesting and insightful look at the sake brewing process. The tour includes the chance to taste three of Sudo Honke's award-winning sakes, and you can also learn more about how to pair sake with food.
Take a Dip in Soothing Hot Springs at Omoide Romankan
Ibaraki is also the perfect place to relax and recharge with the help of a stay at a traditional Japanese onsen. One of the best places in the prefecture to enjoy a luxurious soak in the hot springs is at Omoide Romankan (袋田温泉 思い出浪漫館) in Fukuroda. Omoide Romankan is located in the town of Daigo, which has long been considered to be one of the best hot spring resorts in Ibaraki. The soothing waters at Omoide Romankan are believed to be very good for the skin and are thought to help with several ailments, including poor circulation, fatigue, achy muscles, and stiff joints.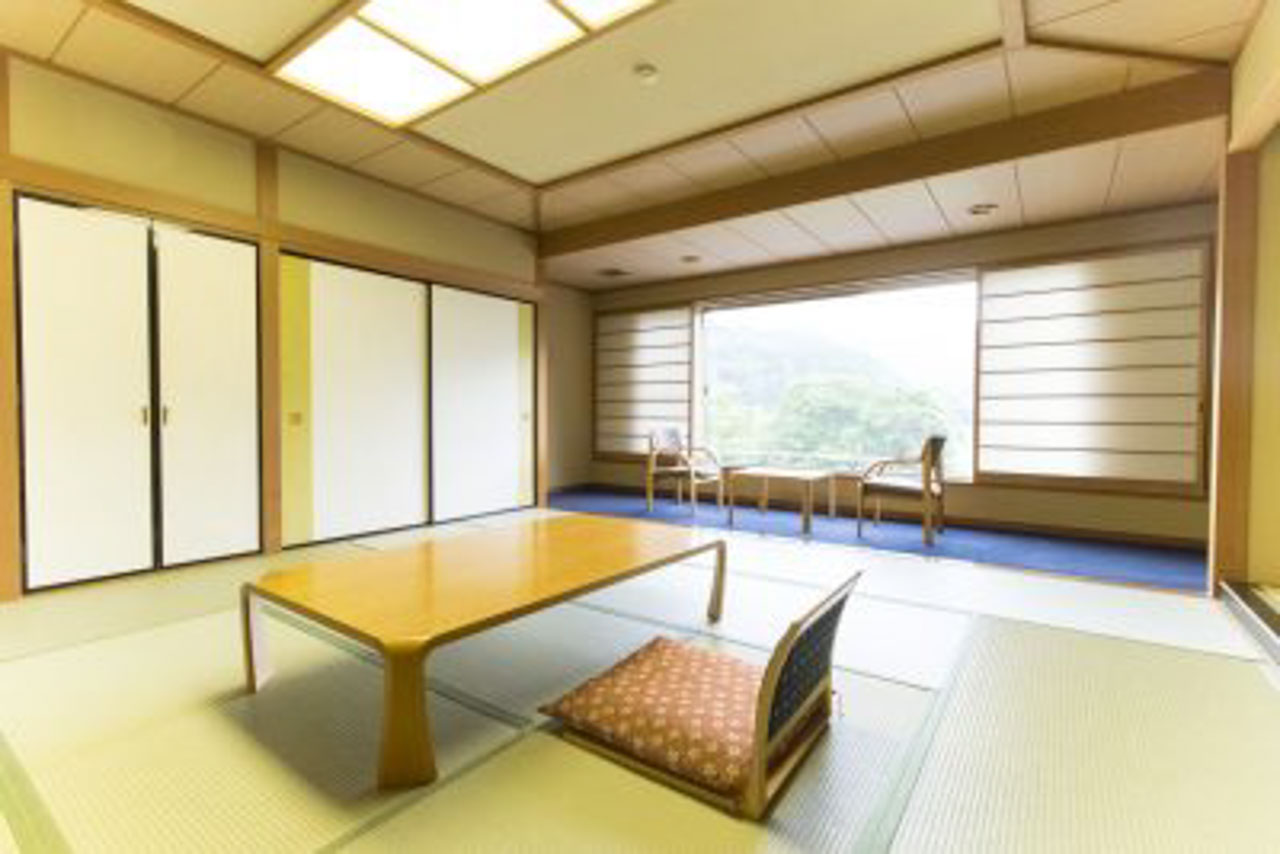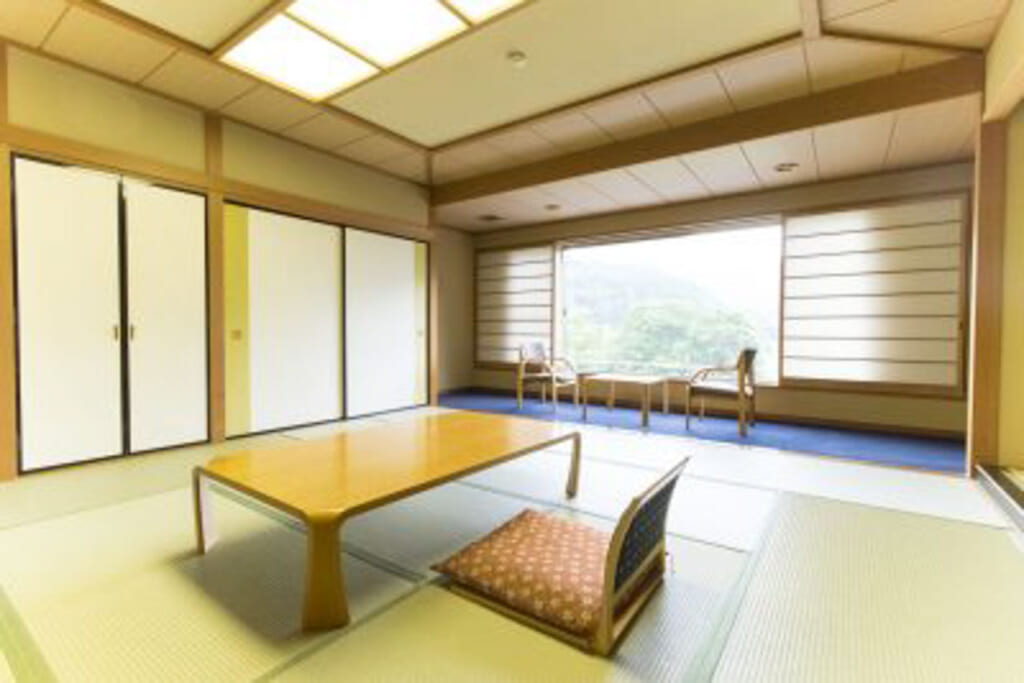 As well as two large indoor baths, Omoide Romankan also features four open-air hot spring baths which open out onto the Taki River, which passes behind the onsen. Bathing in Omoide Romankan's outdoor hot springs amongst the picturesque natural setting offers an incredibly restorative experience. Just upstream from Omoide Romankan Onsen is the Fukuroda Falls. Fukuroda Falls is a spectacular 120-metre high cascading waterfall, considered one of the three most beautiful waterfalls in Japan, and is just a 20-minute walk or a 5-minute drive from Omoide Romankan.
Shop for Authentic Japanese Lacquerware at Kijian
Besides its hot springs, the Daigo region of Ibaraki is also famous for its high-quality lacquerware, which is also known as urushi. A highly exhaustive and painstaking process, craftsmen have used lacquer to create incredibly decorative objects in Japan for centuries. Sap is carefully collected from urushi trees in small batches before being treated and processed over several years before it can finally be used to decorate solid materials, the most commonly used of which is wood.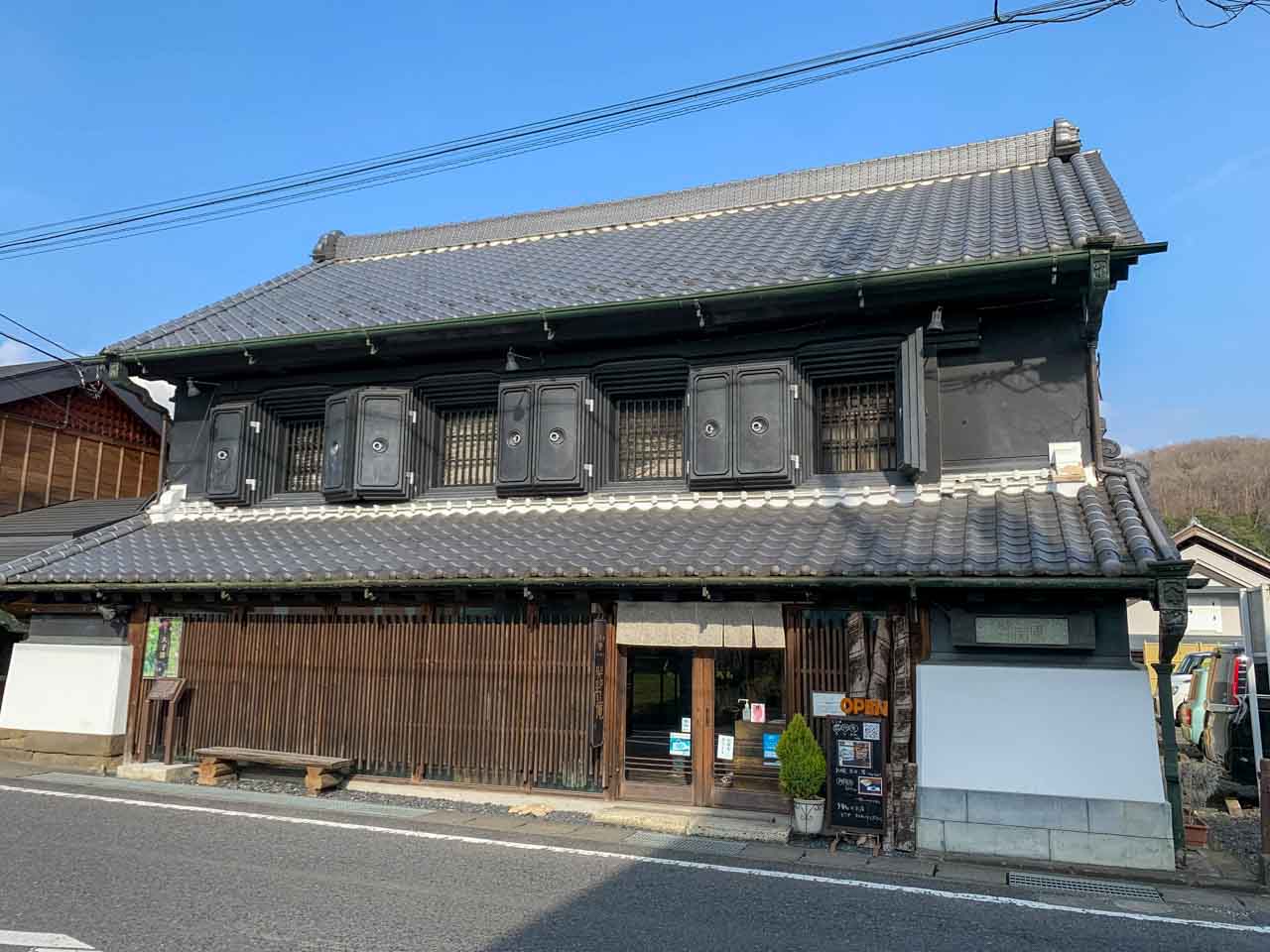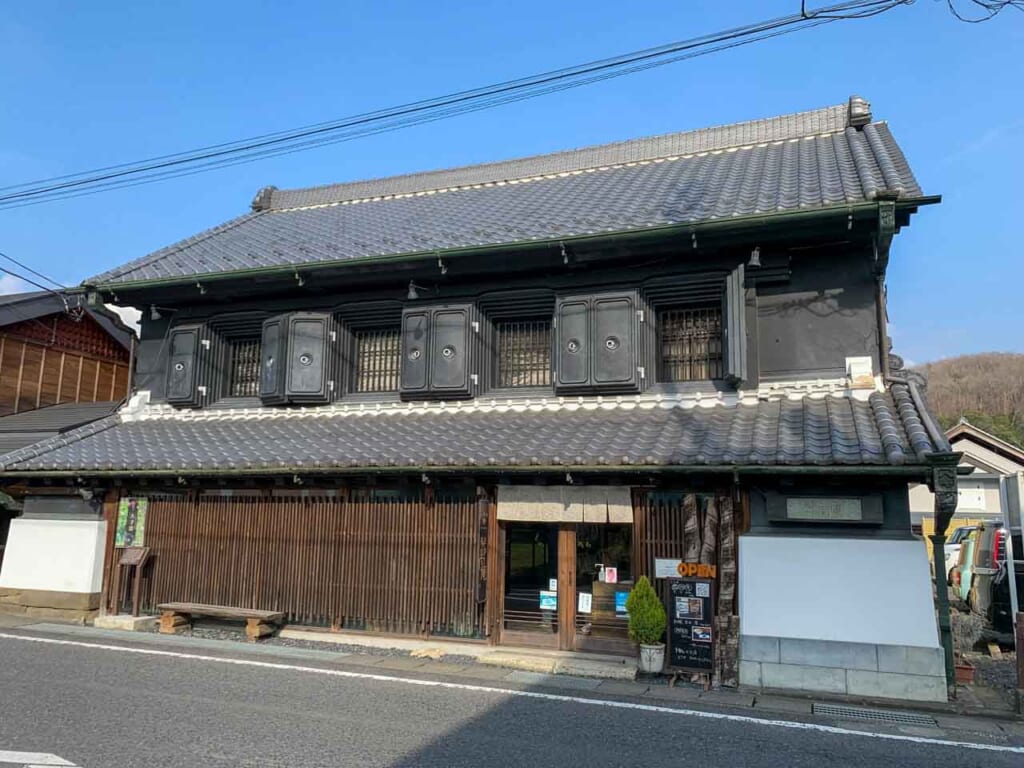 At their workshop in Kamihizawa, in northern Ibaraki, Tsuji Tohru makes beautiful lacquerware using traditional methods with lacquer from urushi trees grown in Ibaraki's Daigo region. The beautiful range of products that Tsuji Tohru make can be bought from their store, called Kijian (器而庵), in the town of Daigo. Housed inside a more than 120-year-old former kimono store (which has been declared an Important Cultural Property), Kijan's lacquerwares combine exquisite design with the gorgeous effect of the urushi. Objects on sale include a range of tableware, such as traditional Japanese bowls, serving plates, and chopsticks, as well as decorative boxes and furniture.
How to Access Ibaraki Prefecture from Tokyo
The capital of Ibaraki, Mito, can be reached from Tokyo via the JR Joban Line in just over an hour. Most of the destinations in this article can be accessed from Mito via local train lines, though some, such as Ushiku Daibutsu, will also require a local bus for some of the journey. The JR Joban Line and local JR trains are all covered by the Japan Rail Pass.
Whether you're looking to relax, roam the great outdoors, experience age-old Japanese cultures or taste some of the finest local food, Ibaraki has something for everyone. Steeped in centuries of fascinating history and heritage and blessed with a wealth of natural wonders, Ibaraki is the ideal place to enjoy a truly authentic and unforgettable trip to Japan.
Sponsored by Ibaraki Prefecture