Sponsored by Kyushu Tourism Board.
Kyushu, the southernmost among Japan's four main islands, is not the most popular destination for a first time traveller to Japan. As many rely on the JR Pass to travel across the country, unfortunately time is limited, leaving people to prioritize well-known destinations, namely Tokyo, Kyoto, Osaka or Hiroshima. If you are about to travel to Japan for the second time however, or if you feel you want a more adventurous trip, away from the tourist traps, you will not be disappointed by going slightly off the beaten path. With wild and omnipresent nature, rich history and culture, welcoming inhabitants and of course delicious local specialties, Kyushu Island is full of treasures to discover.
If you ever plan on visiting the island, it's not realistic to visits each of the seven prefectures in just a couple days time. Instead, you can start by focusing on the northern part of the island, in and around the city of Fukuoka. After providing you a few tips and sightseeing inspiration for the Oita Prefecture, let's now discover Fukuoka Prefecture throughly!
But before we start our suggested itinerary, please note that you can only travel through the island via public transportation, this might not be the most convenient or flexible way to do it. In order to make the most of your trip, and in particular the suggested route below, the ideal option is to rent a car for several days and explore the area at your own pace. You can find all the practical information on that topic at the following link.
Go Hiking on Kawara Olle Trail
As Fukuoka boasts the largest city in Kyushu, we tend to think that Fukuoka is a rather urban prefecture, not noticing its vast natural scenery. To bring you proof of that, we start our journey hiking in the Kawara area, a small town located one hour away from Fukuoka City by car.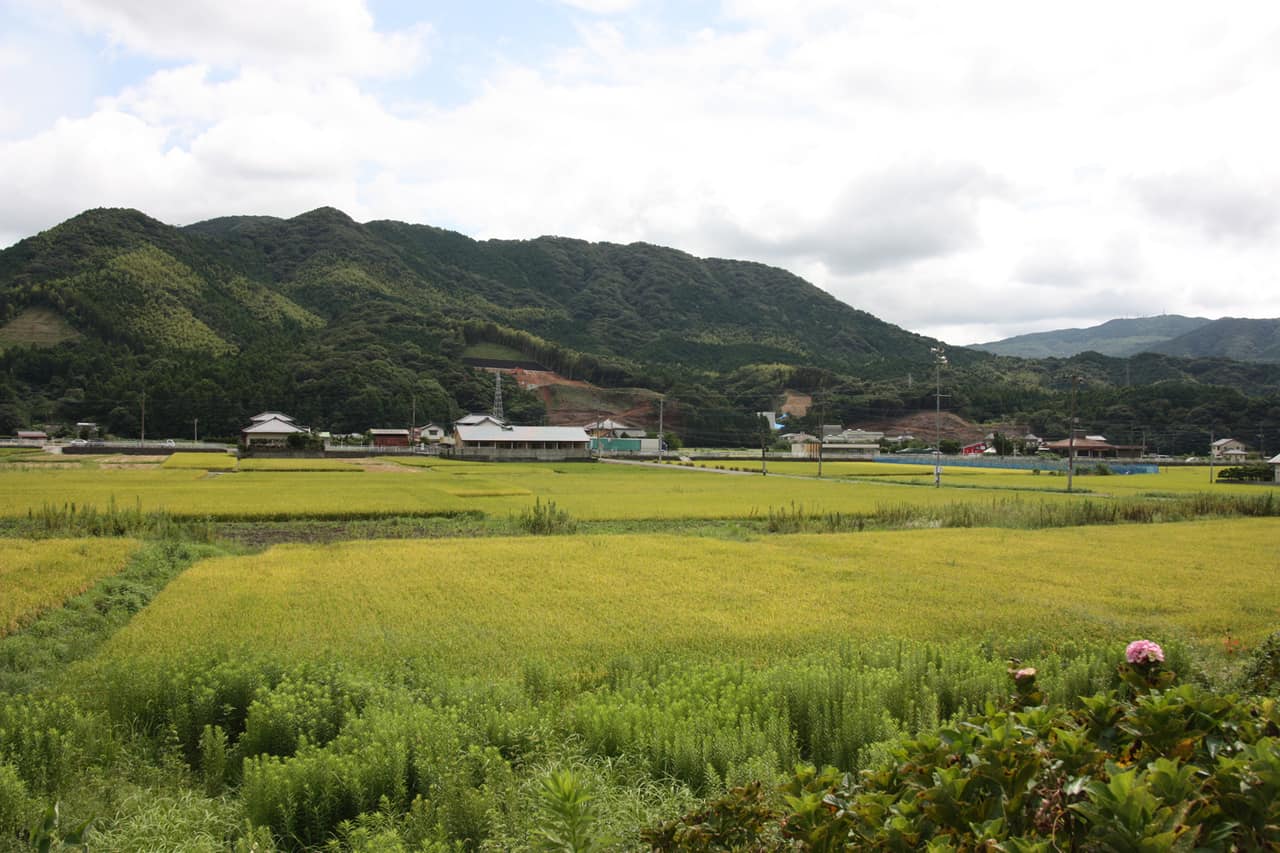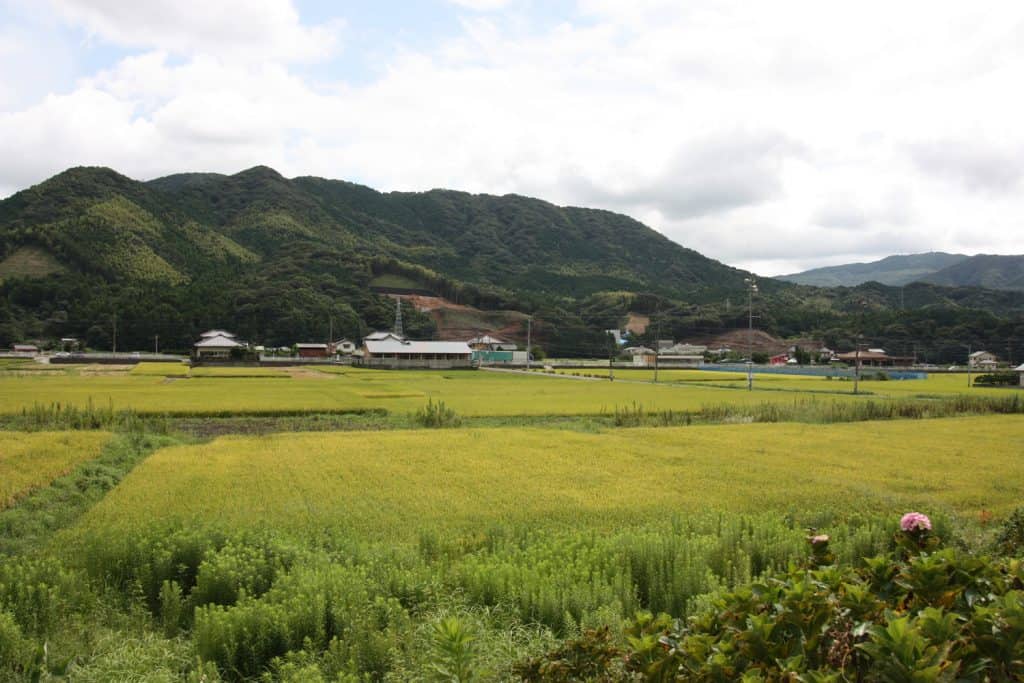 What I discovered is that "olle" is a hiking concept with origins across the sea in neighboring Korea. Olle simply means marked hiking trails with paths and amenities along the way, allowing beginner hikers to give it a try. The path is not only well marked, but also includes resting areas and toilets, as well as several points of view and attractions to see along the way.
The Olle Hiking Trail of Kawara opened very recently, this past year, under the initiative of local community leaders who wanted to boost visitors to the area. Everything was actually developed by volunteers from the town, using recycled materials to landscape the paths. The trail starts at Saidosho Station and ends at Kawara Station, with a total distance of 12km. A local train line connects the two stations, so you can park your car at Kawara Station, take the train to Saidosho Station to start the trail, and end up where you left your car. A few years ago, Kawara Station, which is now the ending point of the Kawara Olle Trail, was empty and did not have any staff. Today, however, you will find an office dedicated to hikers, where you can ask the staff all the questions you may have or even buy a few souvenirs.
As you start hiking, you will soon spot the very clear marking system. The path is indicated with either arrows, ribbons or little forged iron horses.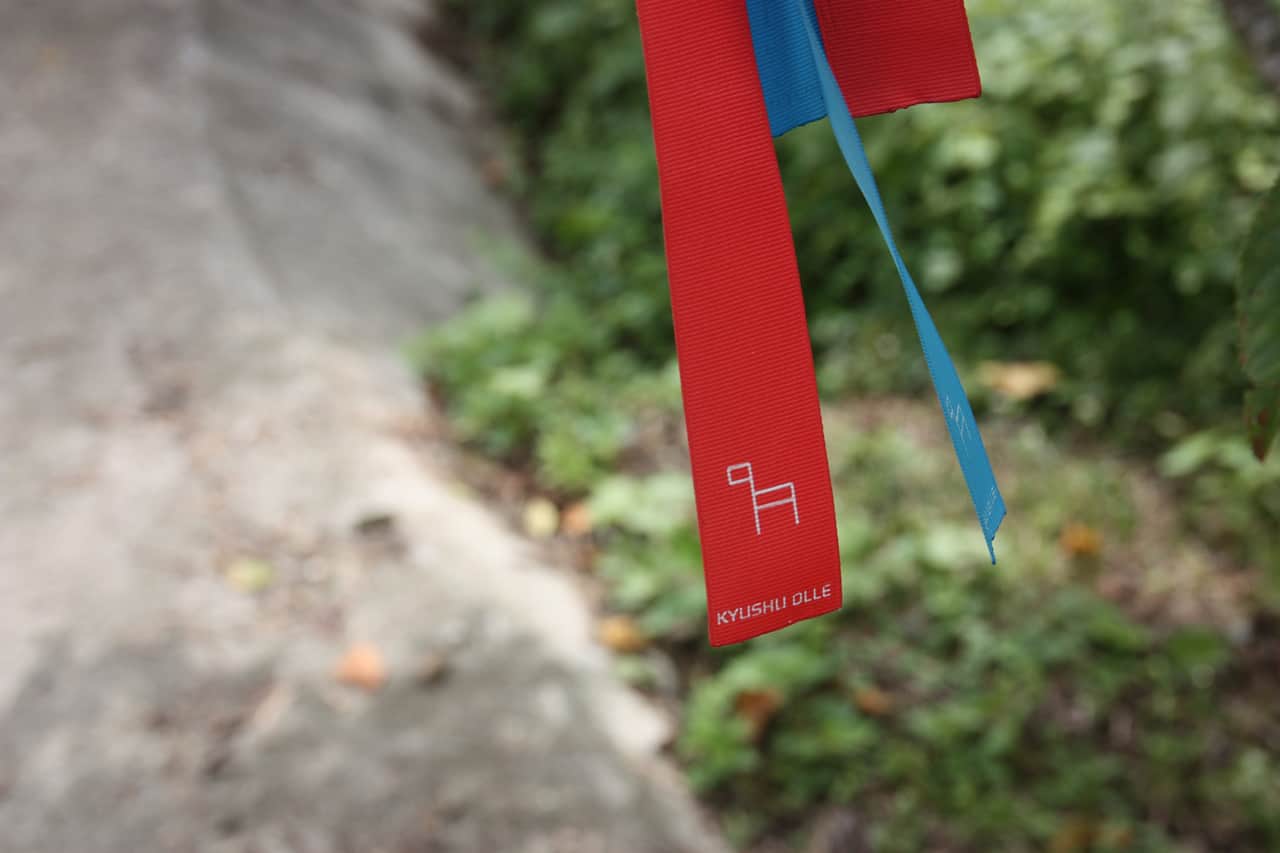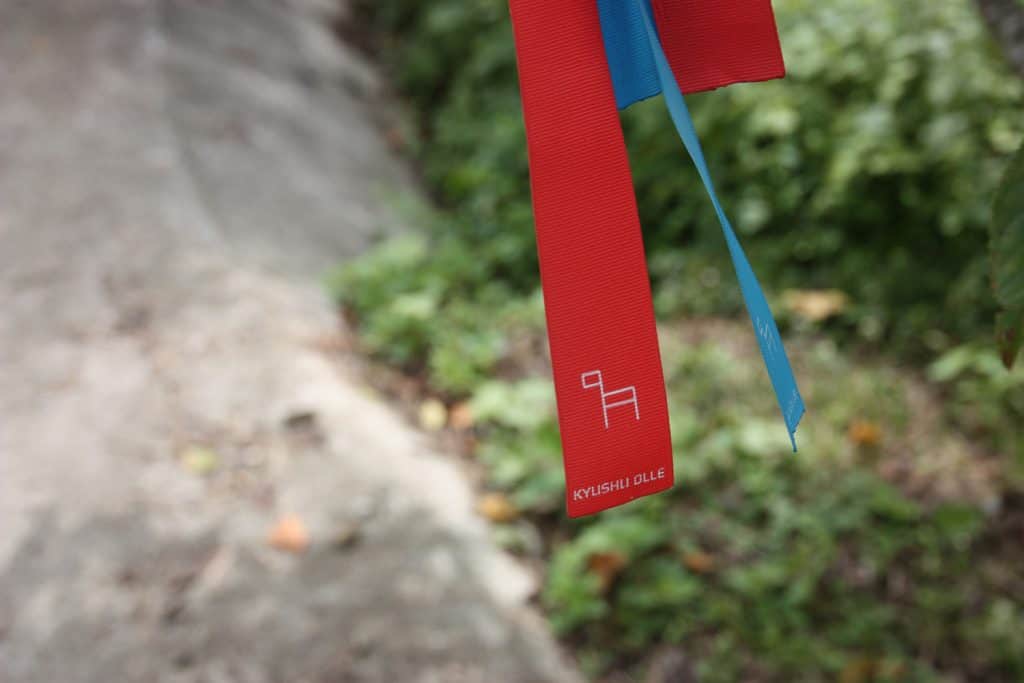 The blue color indicates the way forward, while the red color shows you the way back if you wish to return to the starting point.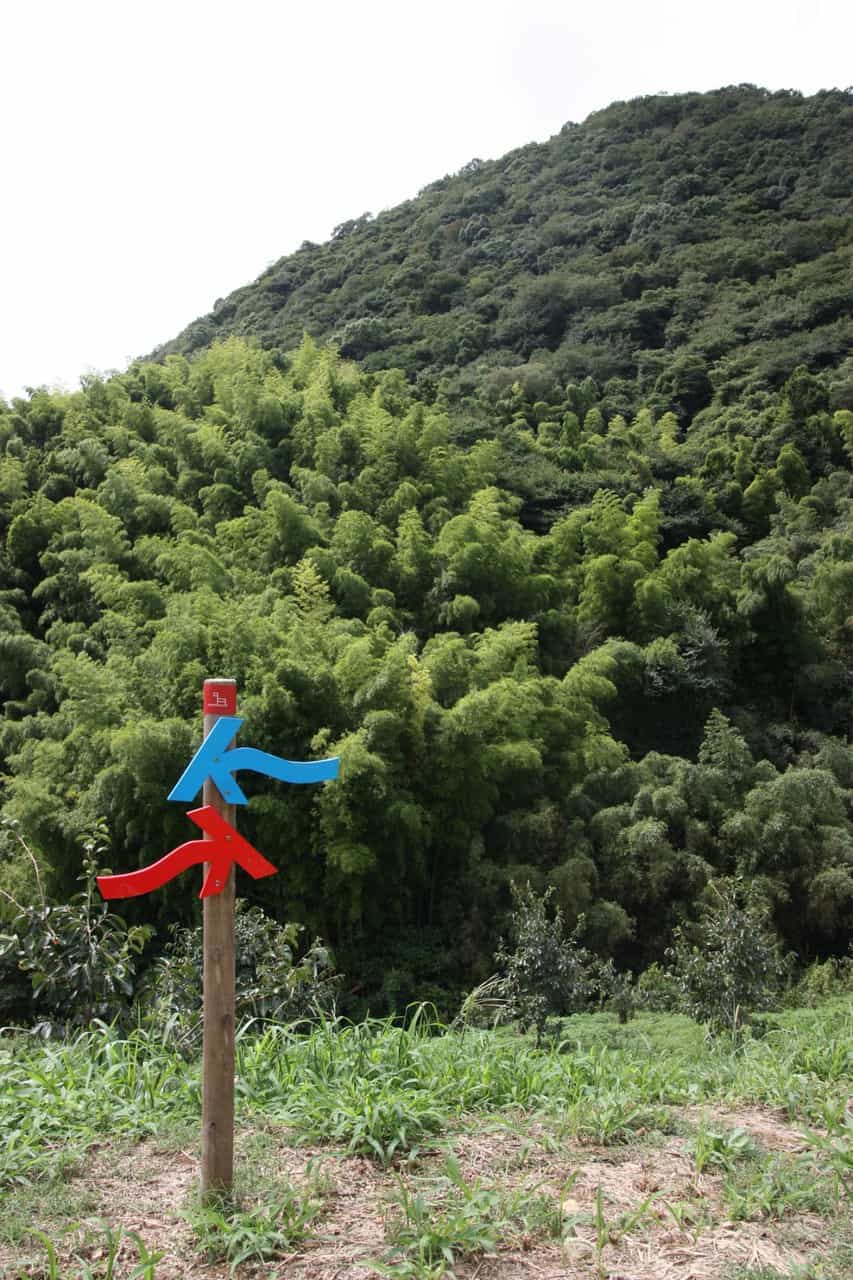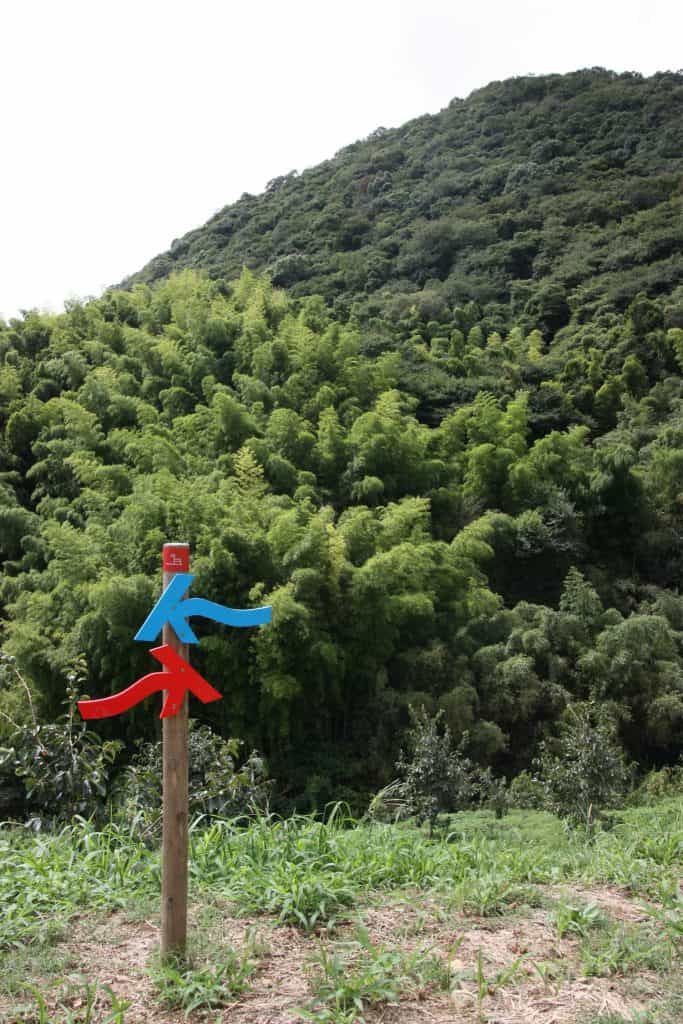 Besides this marking system and a few amenities here and there, you will be fully surrounded with nature and greenery! Rice fields on one side, forested mountain slopes on the other and a lot of fruit trees along the way (kaki, mascot, chestnuts, and a Japanese citrus called kabosu).
You may also witness a few grass hoppers, dragonflies and frogs. Some signs also recommend to watch out for snakes (which I fortunately did not encounter during my hike). Among the highlights of the Kawara Olle Trail, you will come across a very narrow train tunnel where only one train can fit at the time, a blessed cave built in honor of the miners who used to work at the town's copper mines, and a stunning a view point of Mt. Kawaradake.
Try Fukuoka's Local Specialties: Tonkotsu Ramen and Bamboo Charcoal Soft Cream
I am sure this hike will make you hungry, so it is the perfect timing to savor local specialties. Tonkotsu ramen, or Hakata ramen, is different from a classic bowl of ramen as it is made out of pork bone broth. Requiring several hours of preparation (up to 8 hours!) before the marrow dissolves into the broth, it remains however a daily dish and a very affordable one. I tried the ramen at the restaurant Yamagoya, my first time at a tonkotsu establishment.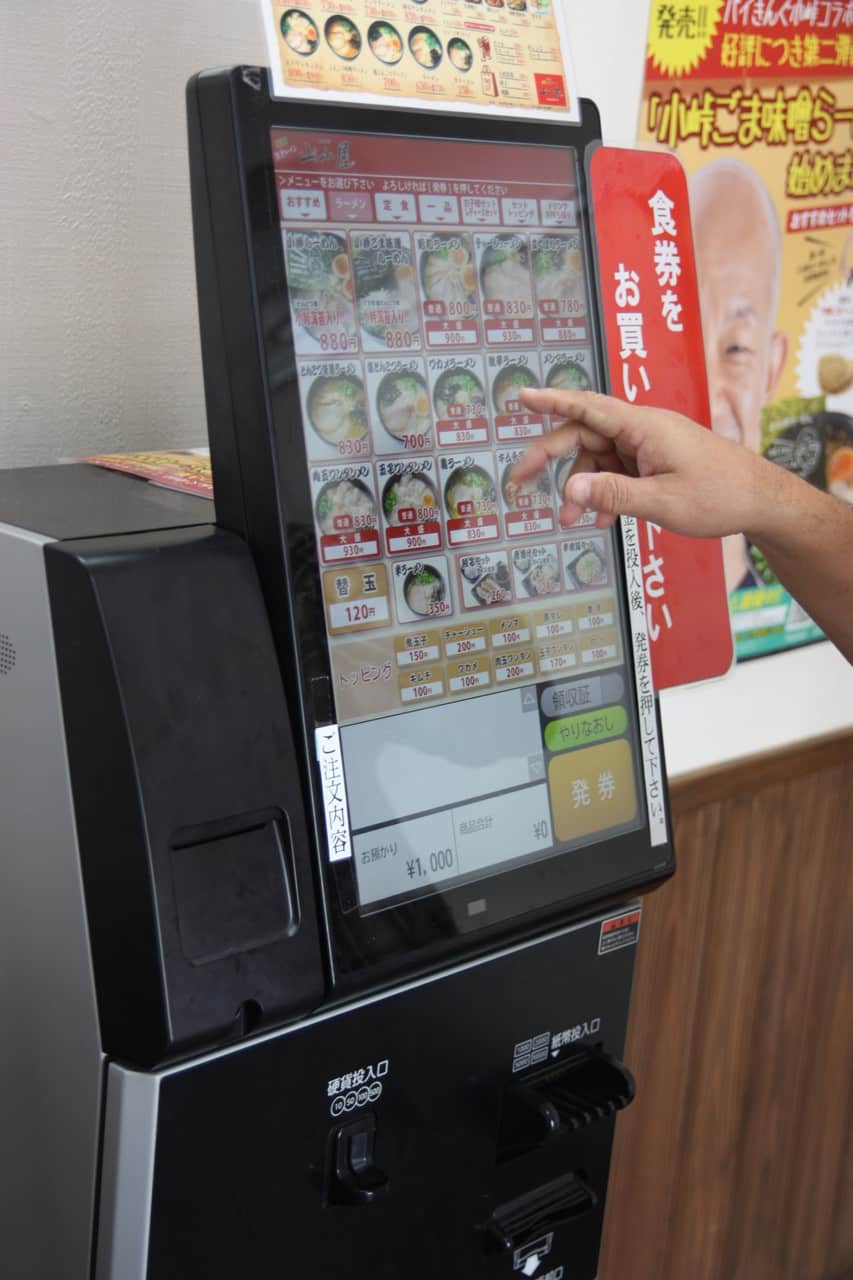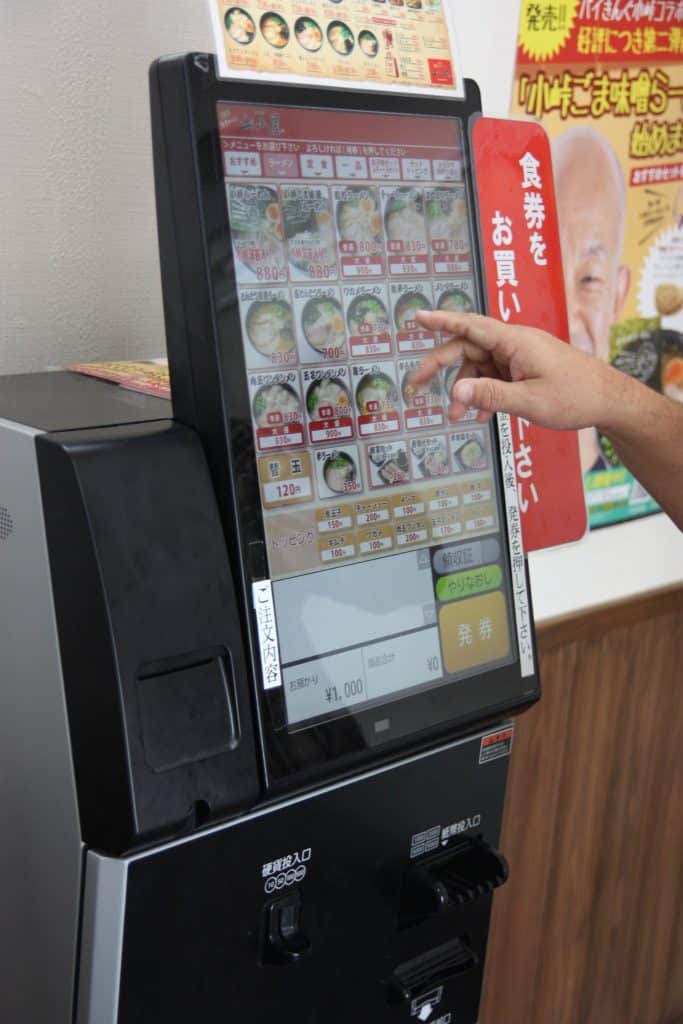 With orders made on a terminal and really fast service, you can come here to eat a comforting meal among locals, who are quickly slurping down their bowl of ramen before getting back to work. As you enter the dining room, the broth smell is striking, but not unpleasant, and the slurping noises made by the guests will titillate your ears. A simple bowl of tonkotsu ramen, served with a few slices of pork, a soft boiled egg, bamboo sprouts and seaweed, will be more than enough to fill your stomach. The broth, almost white, has a much more pronounced and richer taste than a traditional ramen.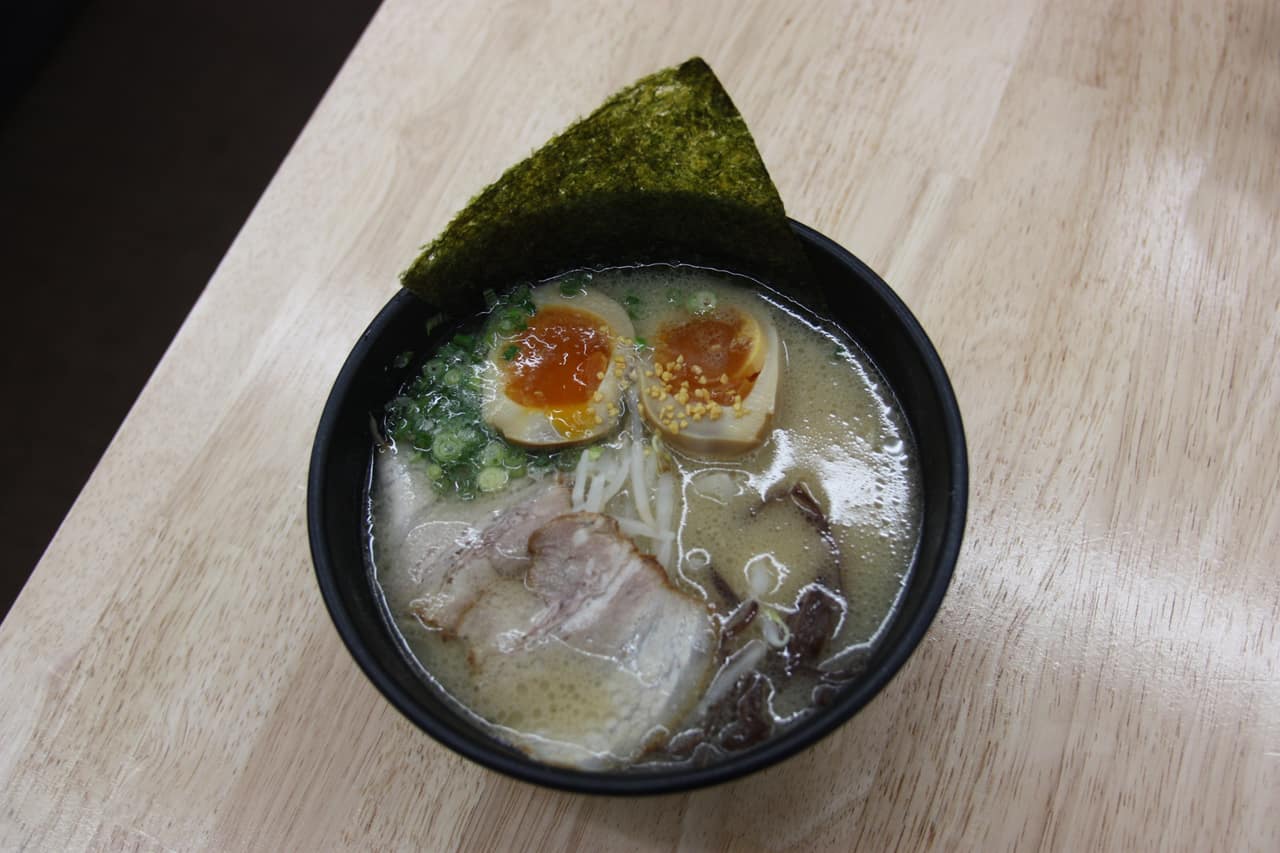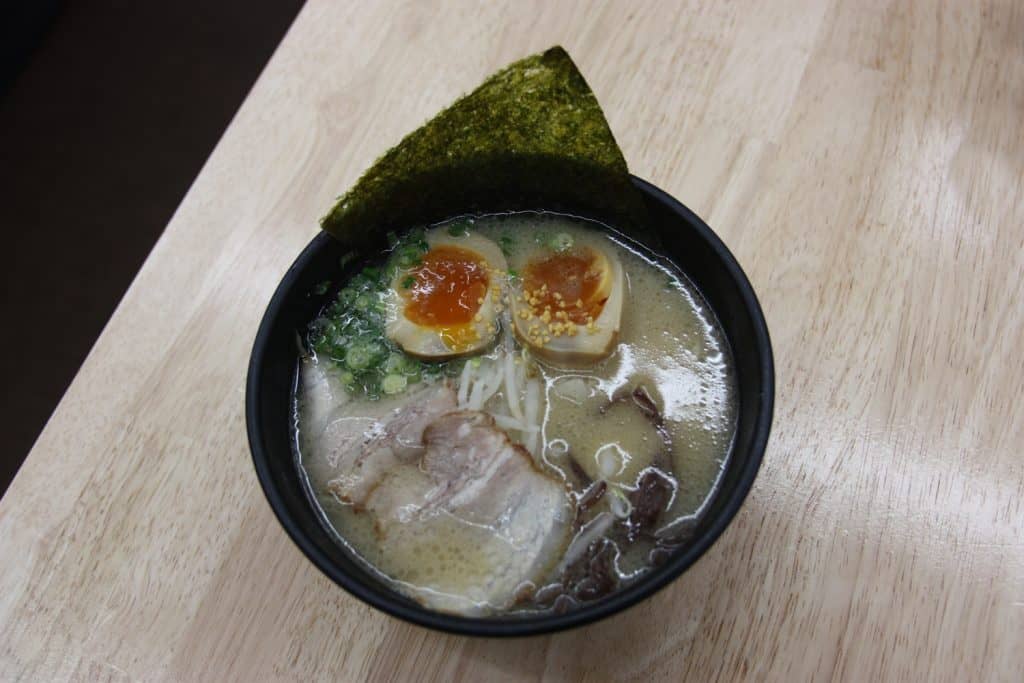 For around 800 yens only, this makes for a very filling and delicious meal! If you manage to do it, try to eat your noodles loudly, as it is a way to show the chef that you enjoy your meal!
If you still have a little room left in your stomach, you can find bamboo charcoal soft cream just a few minutes from there! A surprising local sweet, with a very dark color and a slight taste of chocolate.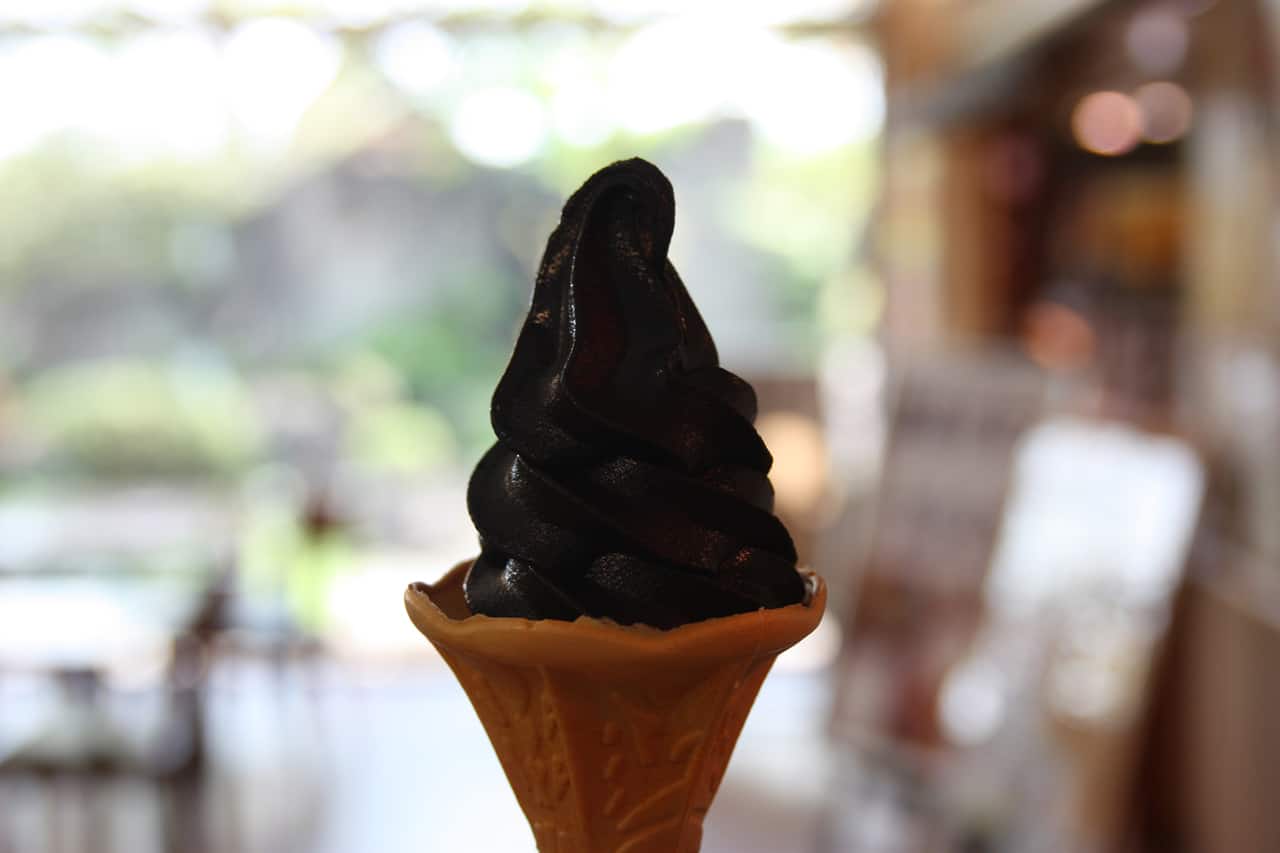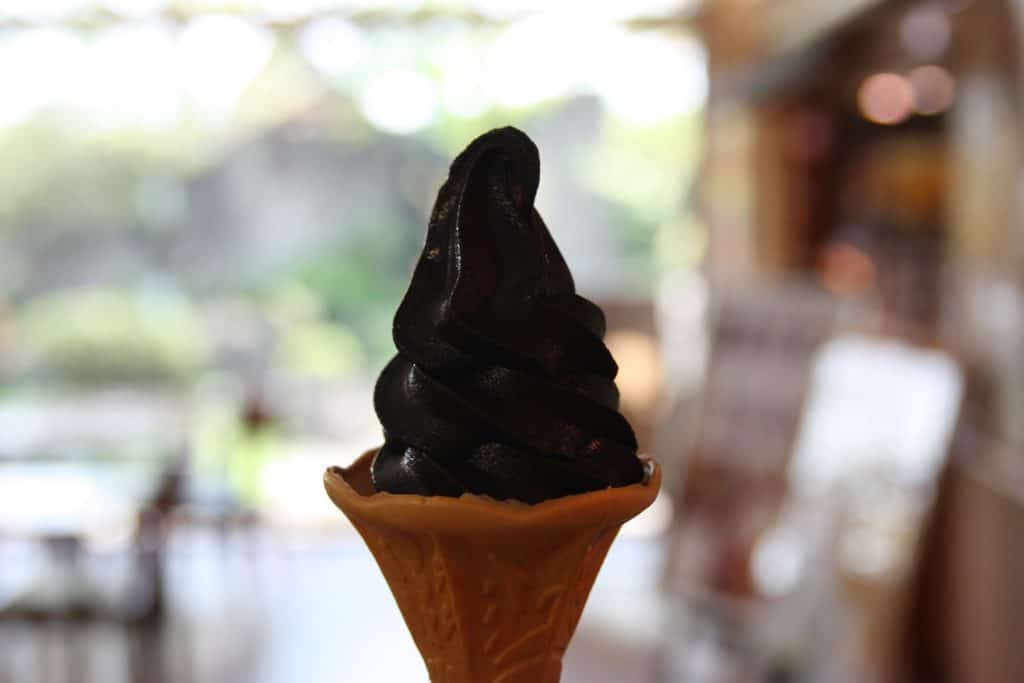 Go Hiking Up Mt. Hiko
Located a mere 30-minute drive from Kawara, our next destination is a place filled with a singular, mysterious energy. Mt. Hiko, or Hikosan in Japanese, is a sacred mountain rising up to 1,200 meter high. Revered for centuries, today this mountain is still a pilgrimage and training place for Buddhist monks related to the Shugendo philosophy, who practice asceticism.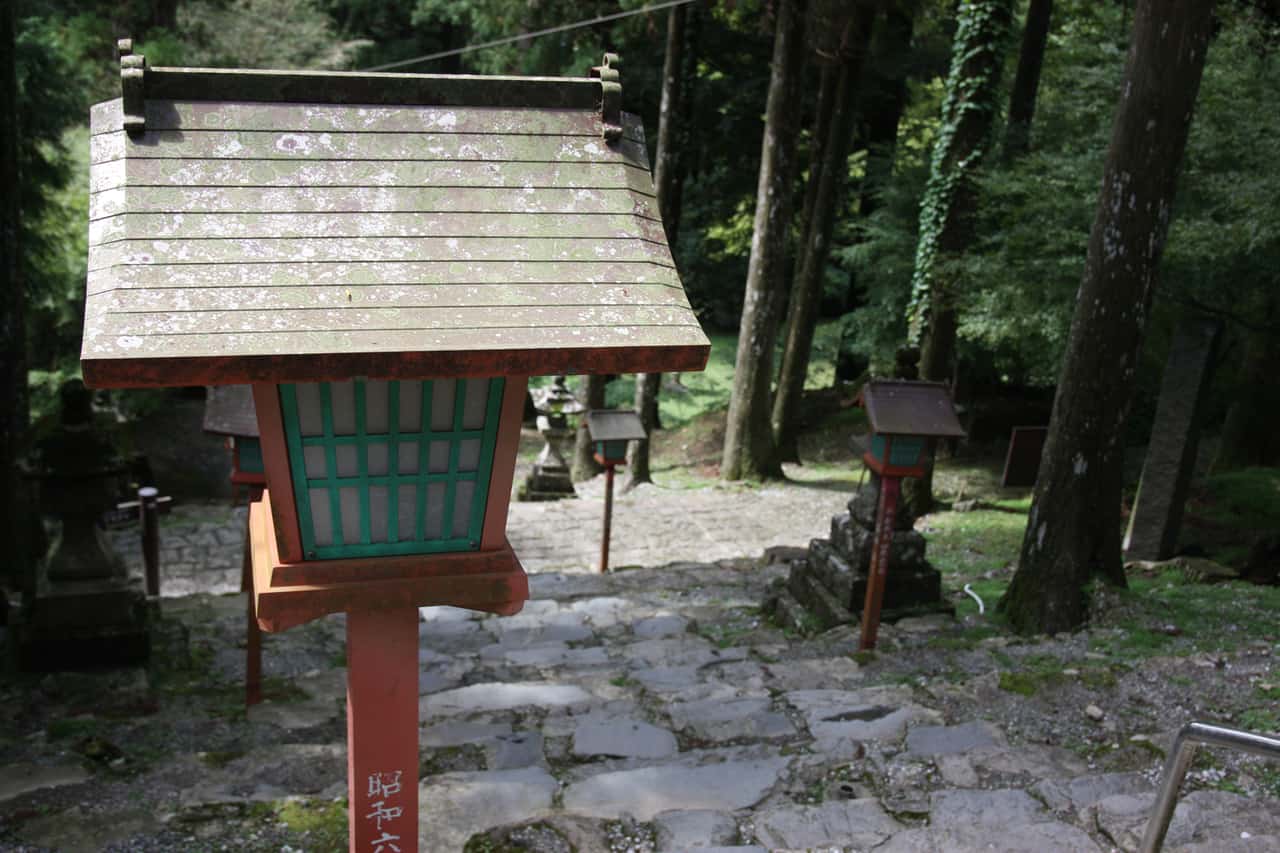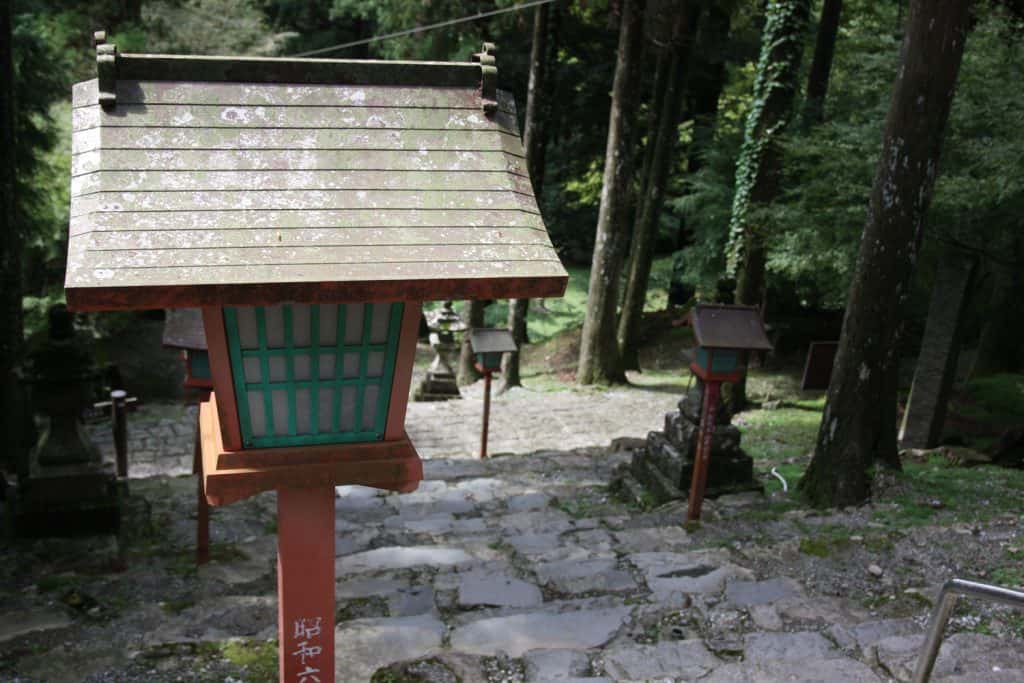 To reach the summit of Mt. Hiko, you will have two different options: hiking or taking a cable car. In 2005, a monorail cable car was installed on the mountain slope allowing people to reach the top of Mt. Hiko in just a few minutes.
The trip offers an incredible panorama, whether you look down at the mountain range in the distance, or up to Mt. Hiko's summit, well hidden behind the trees. If you go for the hiking option, you will be welcomed on the trail by a massive copper torii, registered as an Important Cultural Property of Japan.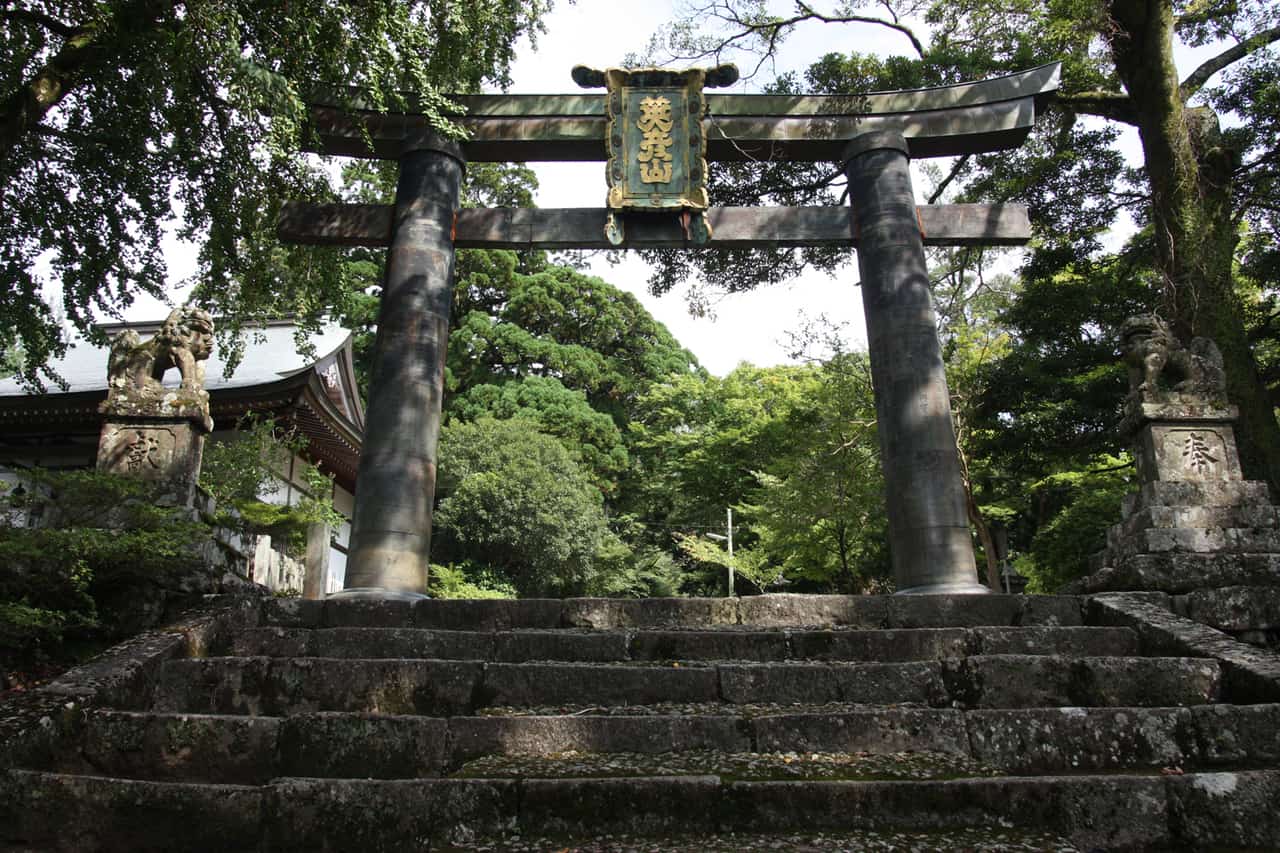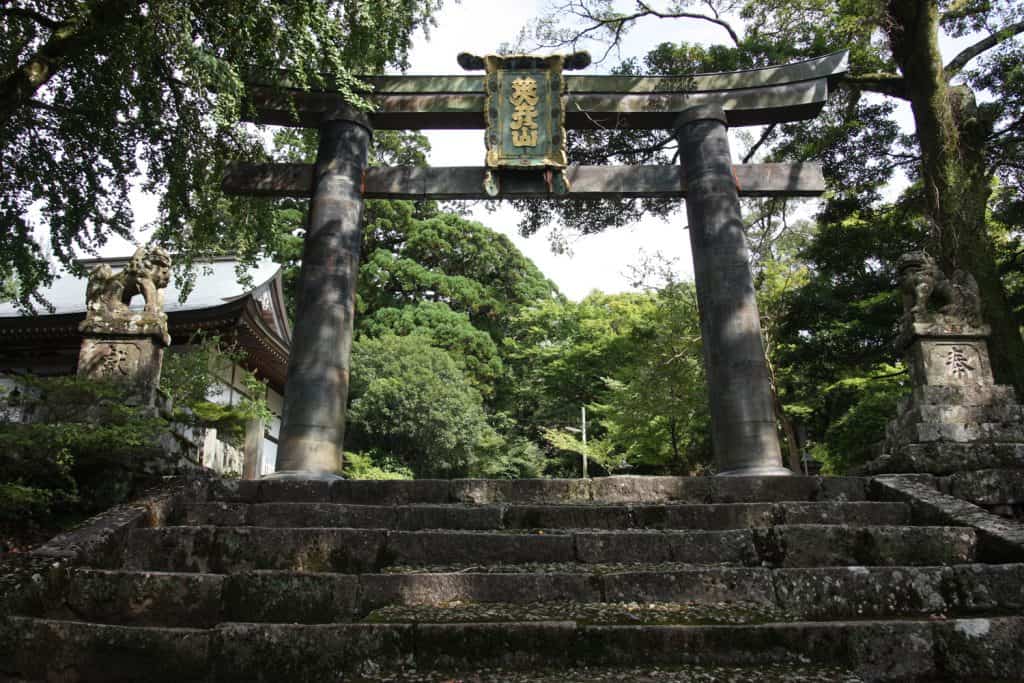 As you get off the cable car, you will find yourself at a first shrine, Hikosan-Jingu, nestled in big trees. The shrine was unfortunately renovated and hidden behind scaffoldings when I visited, but simply going up there to feel the special atmosphere is worth the trip.
Surrounded by century-old gigantic trees, you can watch the peaceful carps swimming in the pond, listen to the sweet sound of furin (small wind bells hung at the shrine's office) or even take a sip of natural clean spring water coming straight from the mountain.
If you have a bit of time and enough courage, you can take the stairs leading up to the inner shrine 2km from here. Sitting at the top of Mt Hiko's central spike, it is actually its main shrine.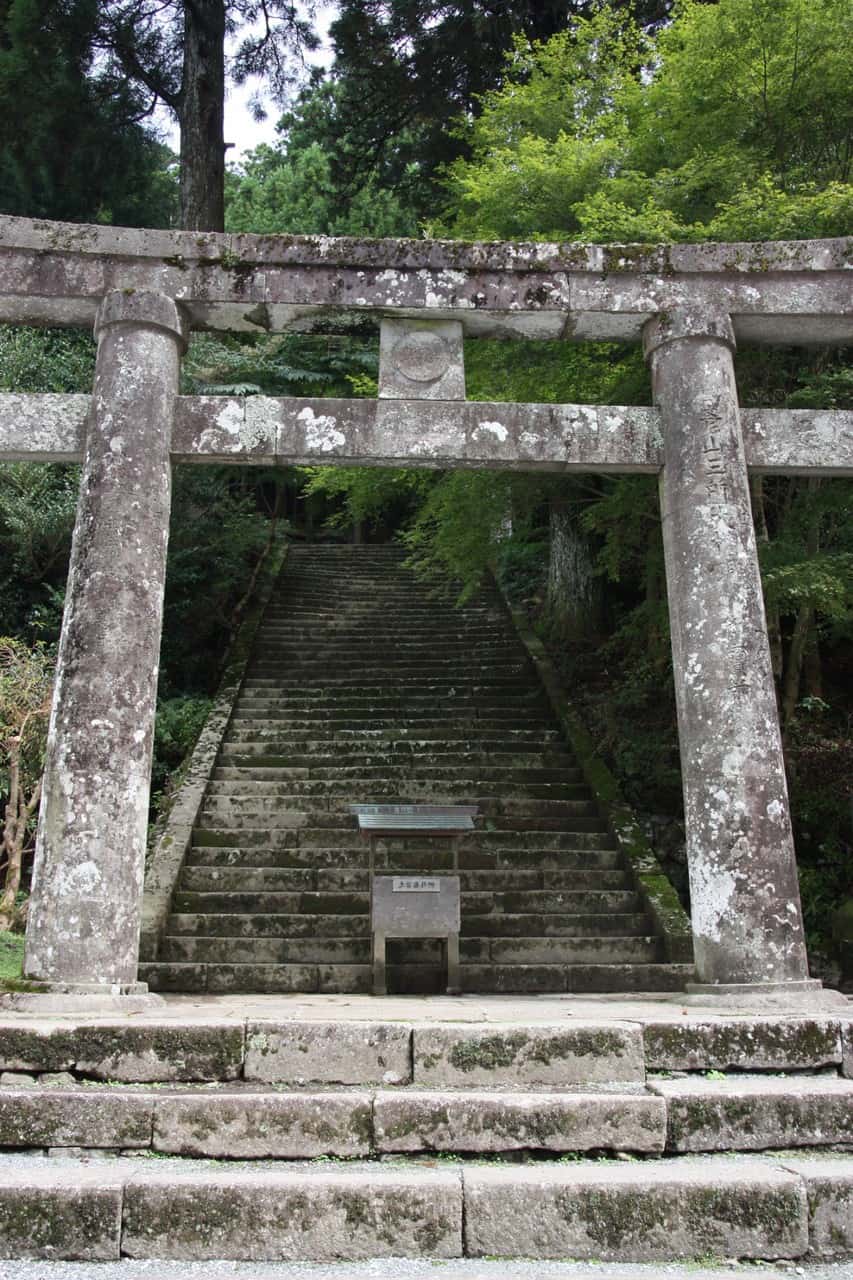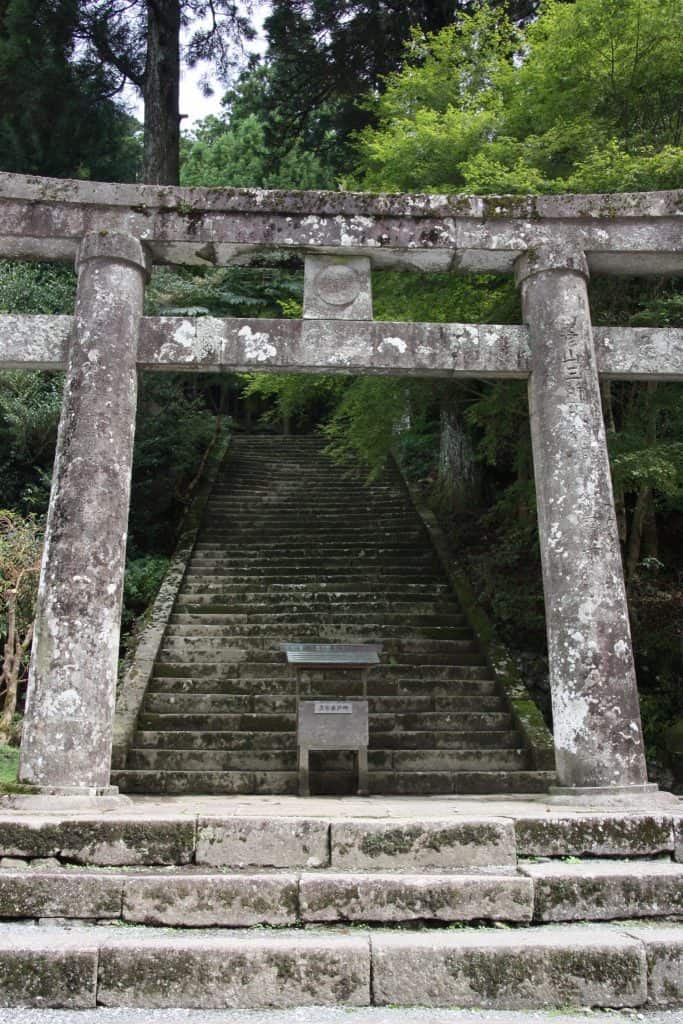 It isn't easy leaving this sacred place, but the beautiful panorama you get on the cable car ride back down will provide you a good enough reason to come back to ground.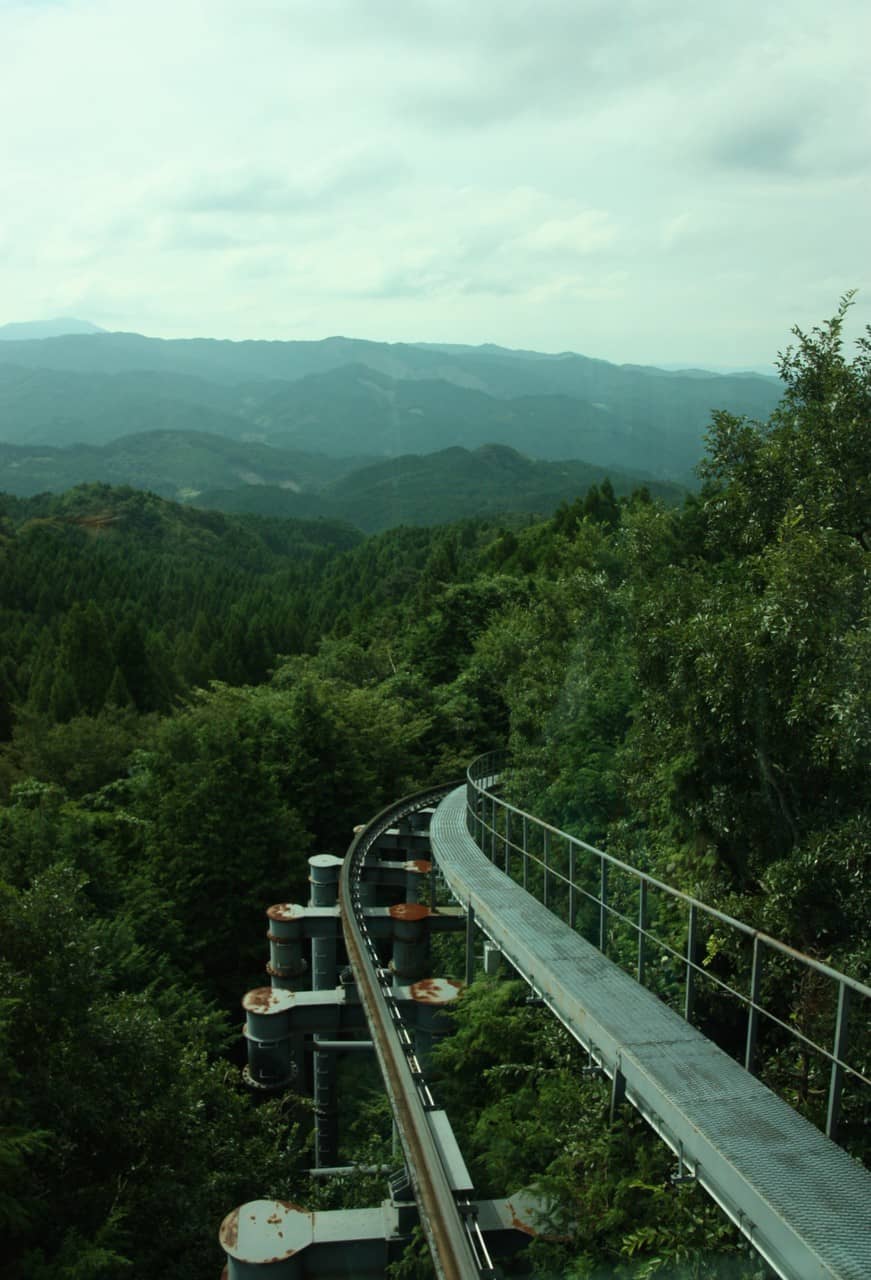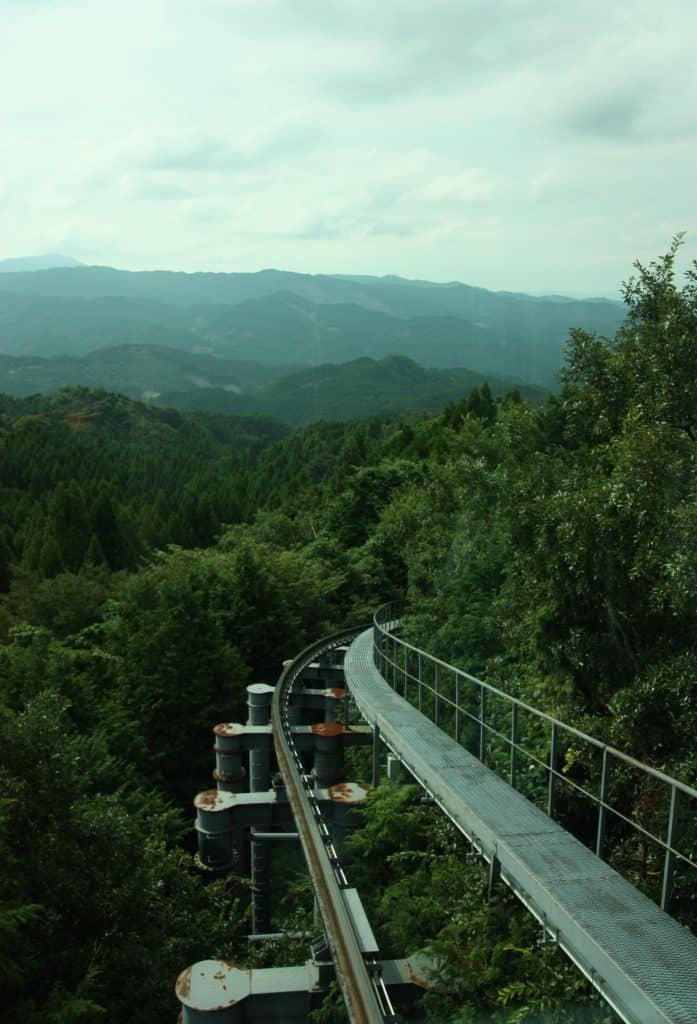 Dive into the Past at Iizuka, a Former Japanese Mining Town
Next step, Iizuka, known as the former mining town, is located about 30km east of Fukuoka. In the midst of Japan's industrial revolution in the Meiji era (1868-1912), Iizuka rapidly developed as the main charcoal production center in the region. If the town seems rather quiet today due to the mines closing down in the 1970s, you have to imagine that it attracted all the unemployed workers of the area at its peak time. And what do miners need most after a long day of hard and dangerous work? Entertainment and sweets! That is why several theaters and tea houses/bakery shops started popping all around Iizuka in those days, making the city famous for precisely that – a reputation it maintains to this day.
At the high of its mining activity, the town had no less than 48 theaters welcoming the miners and their families. And today, only one of them is still in activity: Kaho Gekijyo Theater. Its architecture is inspired by one of the kabuki-style theaters from the Meiji era. It was built in 1922 but was first destroyed by a fire, and a second time because of a typhoon, before being rebuilt in its actual shape in 1931. Bad weather had another impact on the theatre more recently, with a major flood happening in 2003. Still, everything has been perfectly restored since, thanks to the contributions of a few Japanese actors, among other things.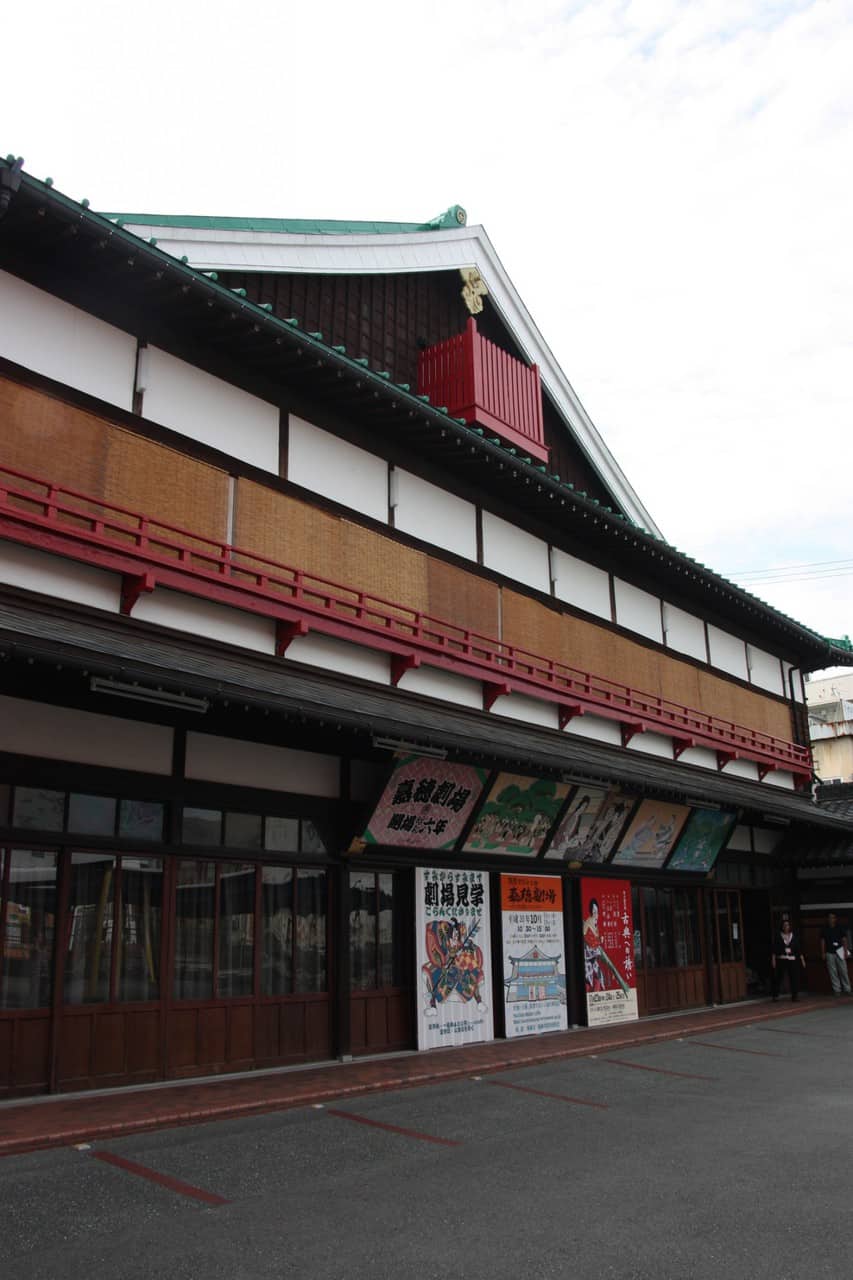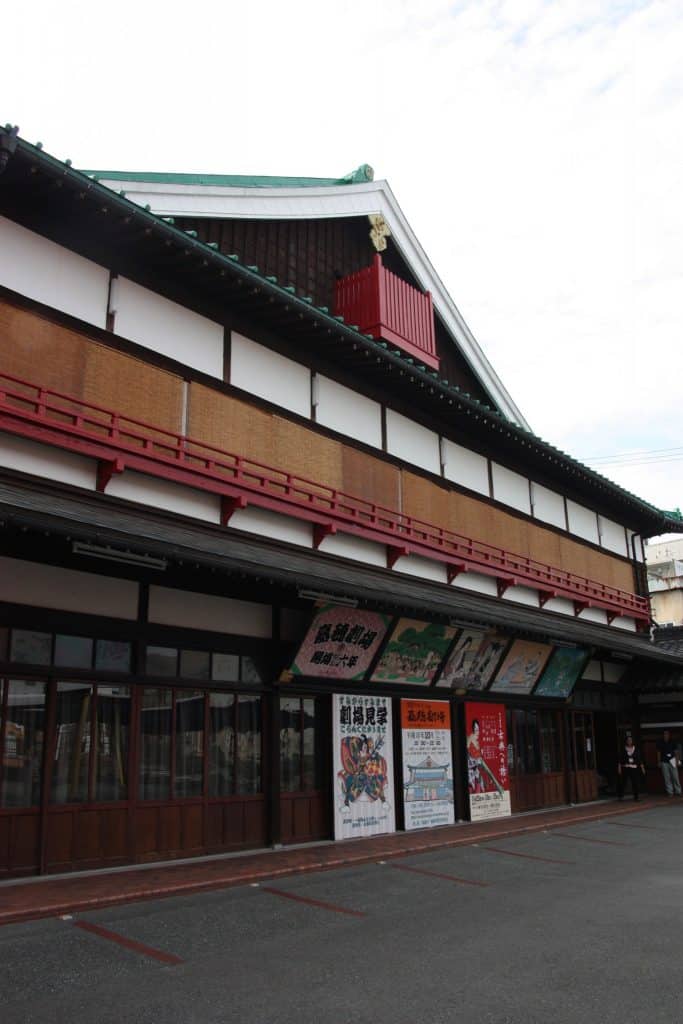 The outside architecture is already very impressive, slightly reminiscent of a temple. Once you have arrived inside this almost magical world, you'll discover a building that is far away from the style of Western theaters. Once you have removed your shoes and pushed the curtains separating the lobby from the performance hall, you'll be taken back to the olden days in Japan!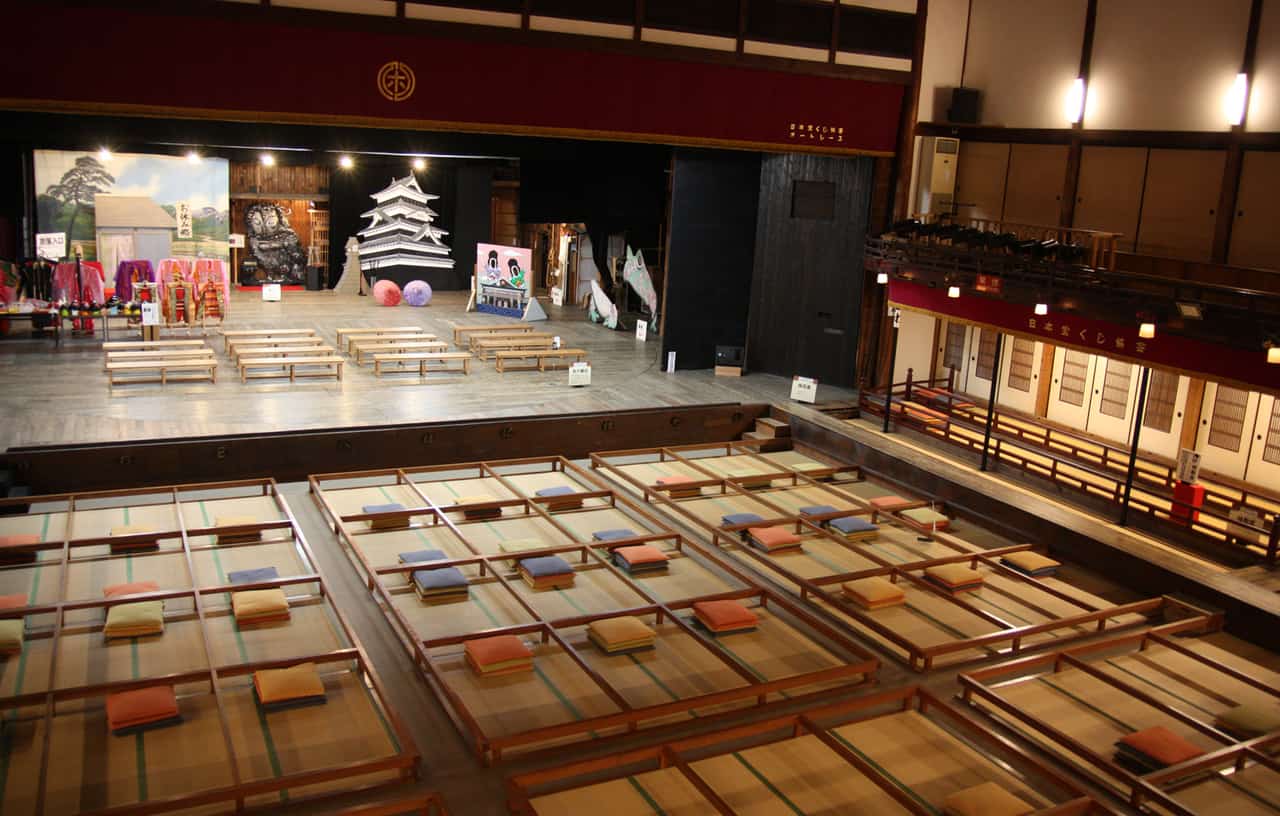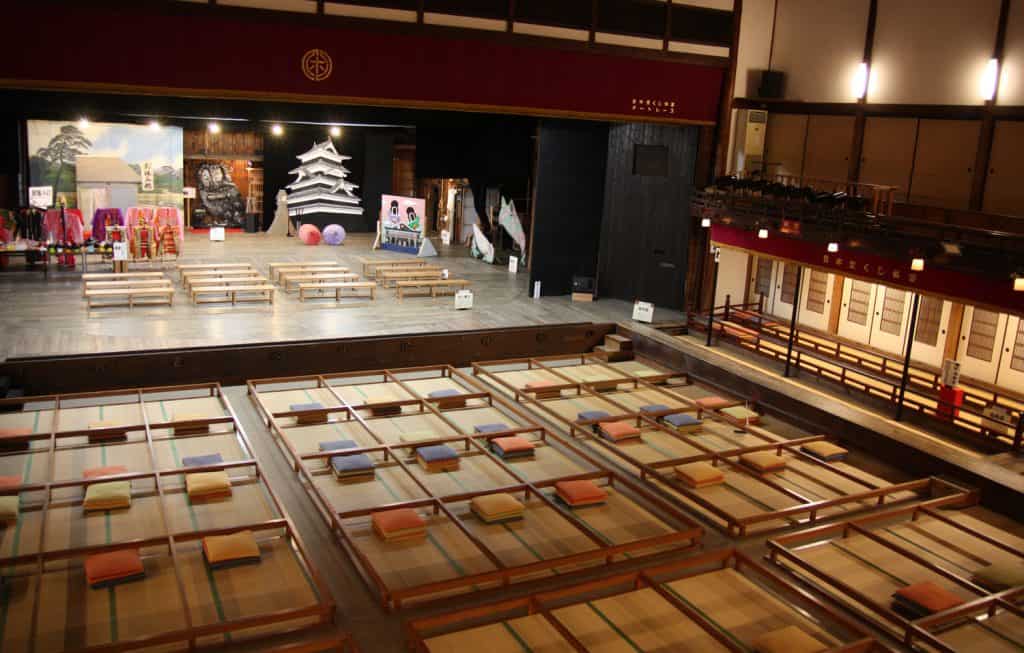 On the audience side, no red velvet seats in sight but instead, tatami, with small spaces where up to four people can sit are demarcated with wooden planks. In other words, the audience is sitting on small cushions on the floor to watch the show. This creates a rather unusual (at least to a Westerner) and graphic pattern on the floor. Complete with additional seats on a mezzanine and two areas reserved for VIPs. Kaho Theater can welcome a total of 1,200 spectators. On each side of the audience, you will spot two wooden aisles leading to the stage, called a hanamichi, which actors use to make their entrance on stage. Speaking of which! If your gaze is immediately attracted to it when entering the room, it is only possible to look at all its details from…underneath it!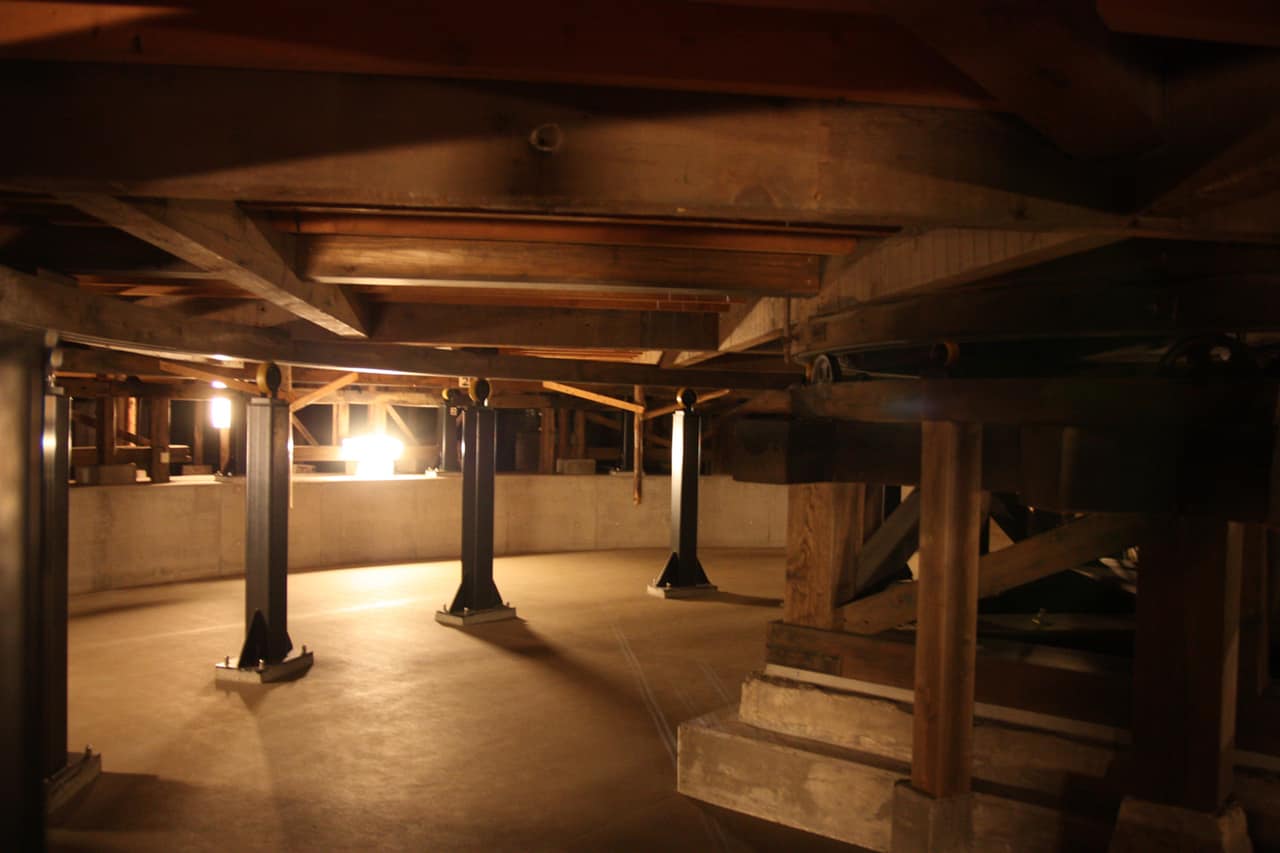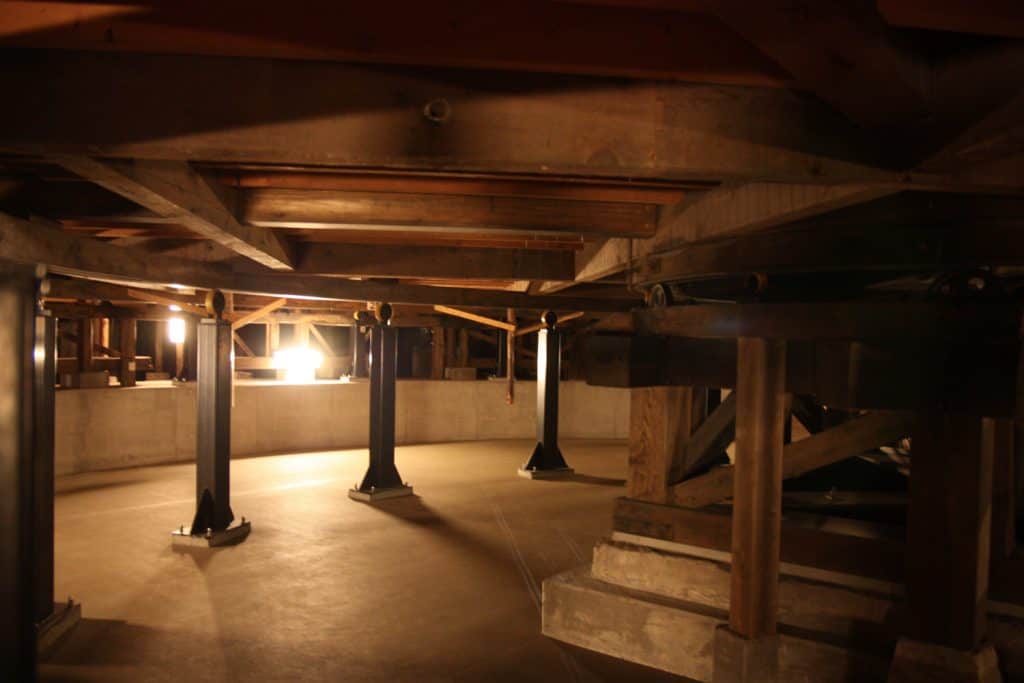 The highlight of this theater tour is that you can actually go below the stage to observe the mechanism, turning the stage (an operation that requires no less than 12 persons) or having actors enter the stage from underneath it. As for the decors and curtains, they are all still handled and moved by hand, with the help of a clever system involving ropes and bamboo.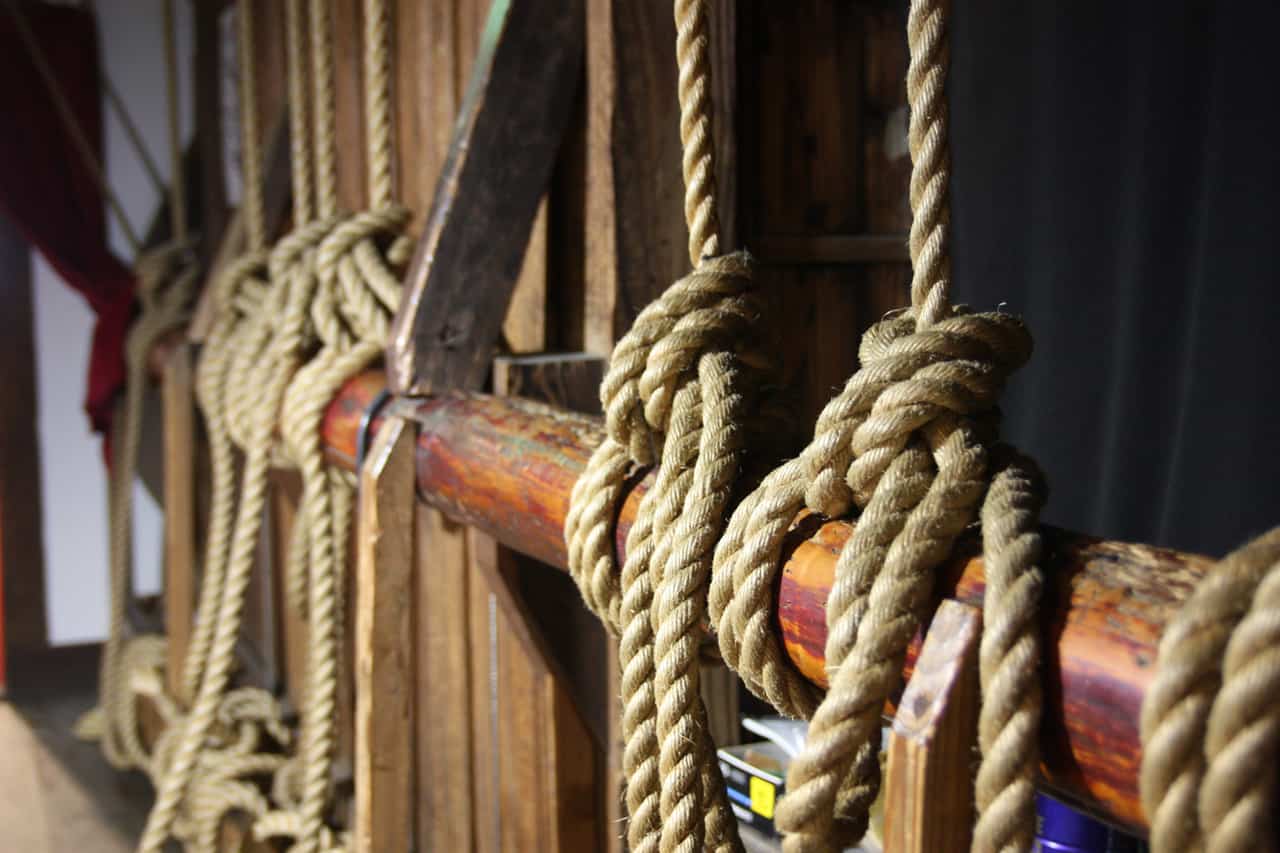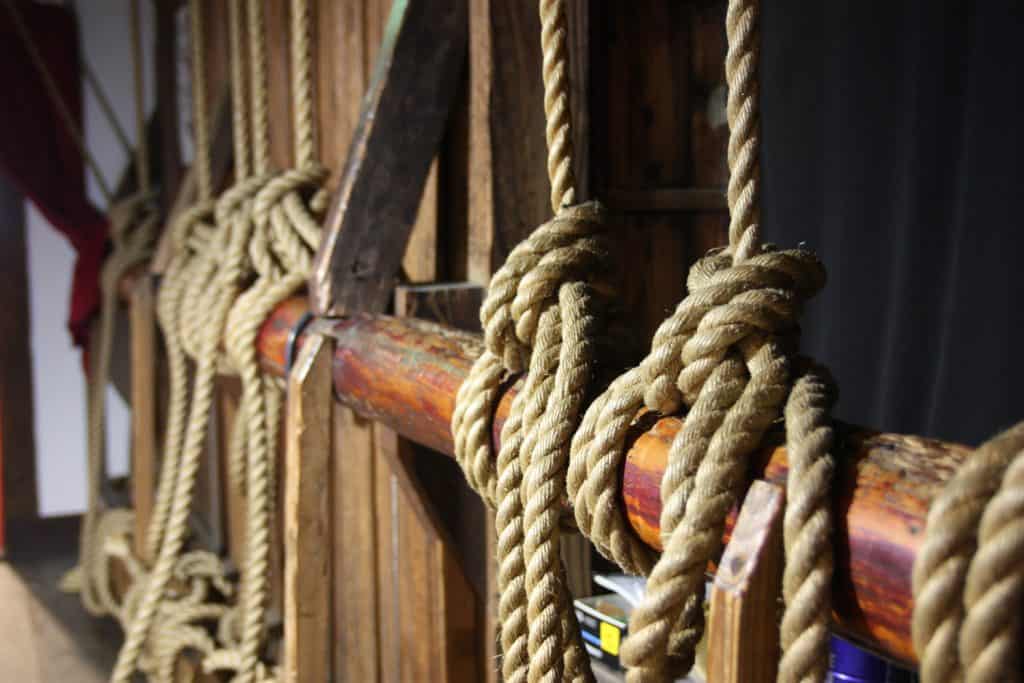 The theater also carefully preserved all the accessories and costumes that have been used since the last century. You will be able to look at these in one of the backstage rooms or upstairs, in the museum room. Masks, swords, hats…hundreds of treasures are gathered here.
You can also take a look at old posters or entrance tickets, a few actors' autographs or even some of the wooden plates that were used to get back your shoes at the end of a play, also doubling as small ads.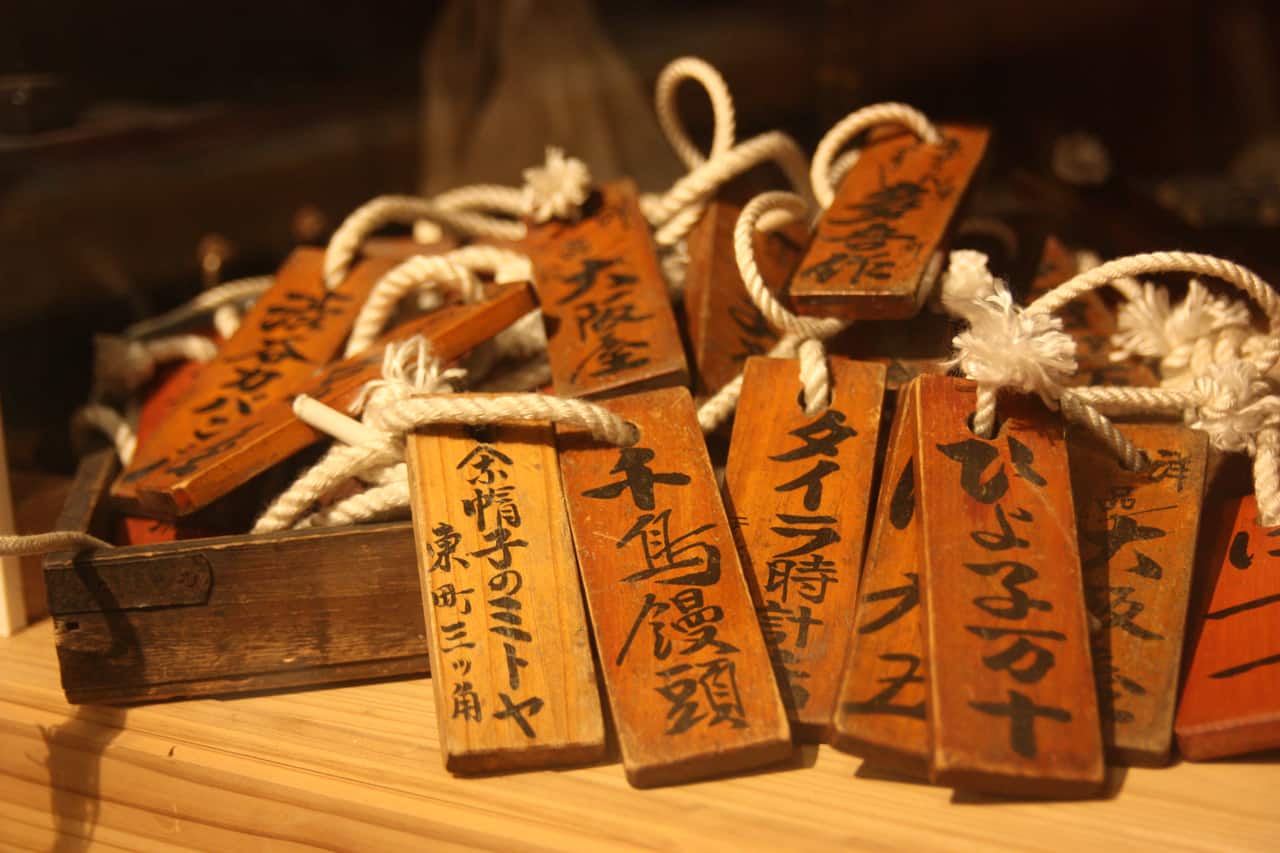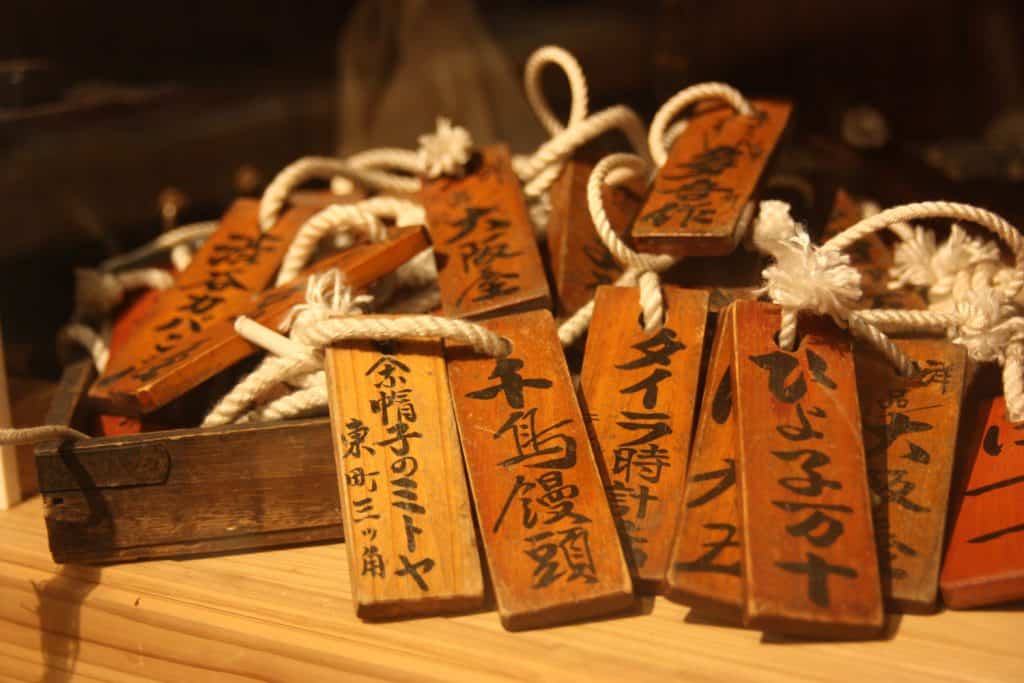 Note that the theater still programs about 50 performances every year and also welcomes the annual gathering of all kabuki theater companies across the country, the Zenkoku Zacho Taikai event, during which performances are given all day.
Once your tour is over, you can move on to another one of the town's long established institutions: Chidoriya Honten sweets shop. Much older that the theater we just visited, this sweets shop opened its doors in 1630! The shop offers a mix of traditional sweets along with more modern desserts, all of which are mouth watering.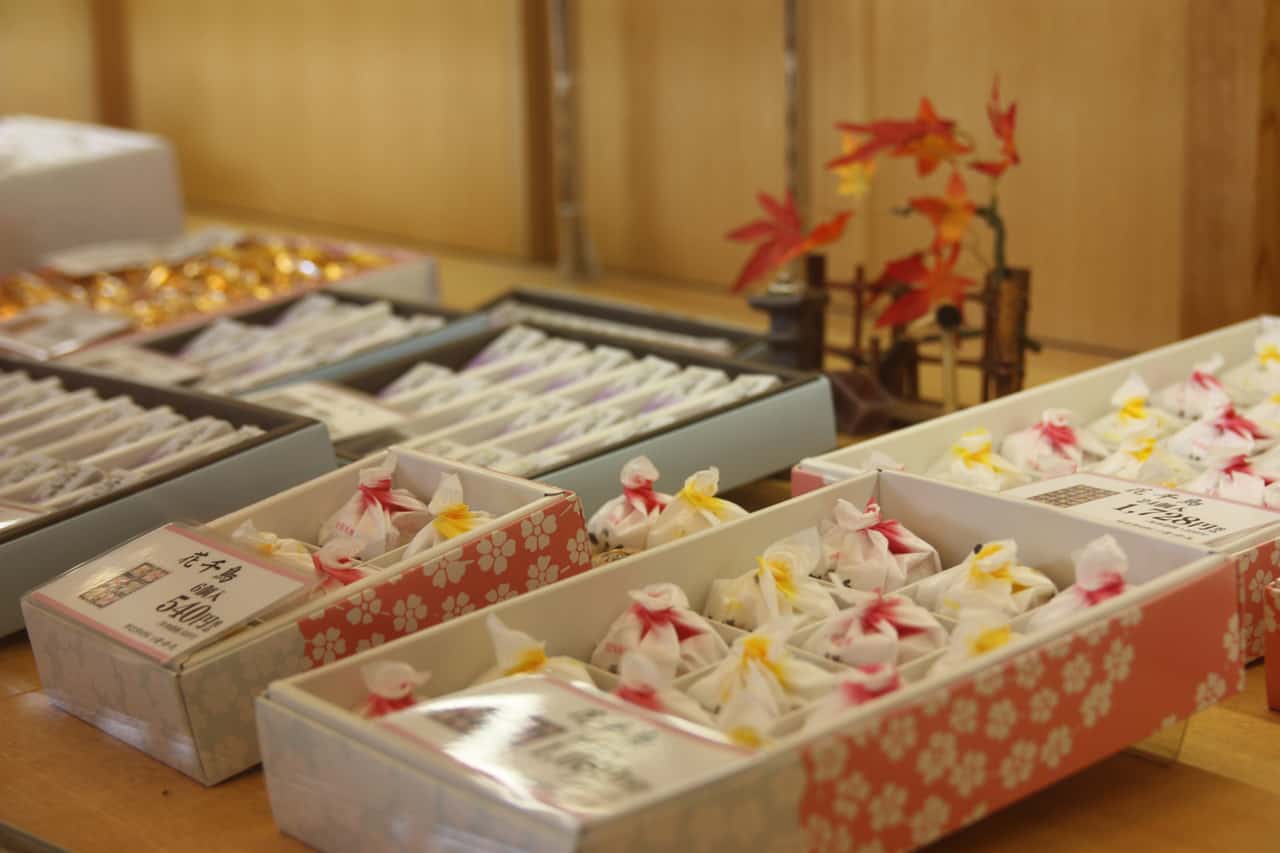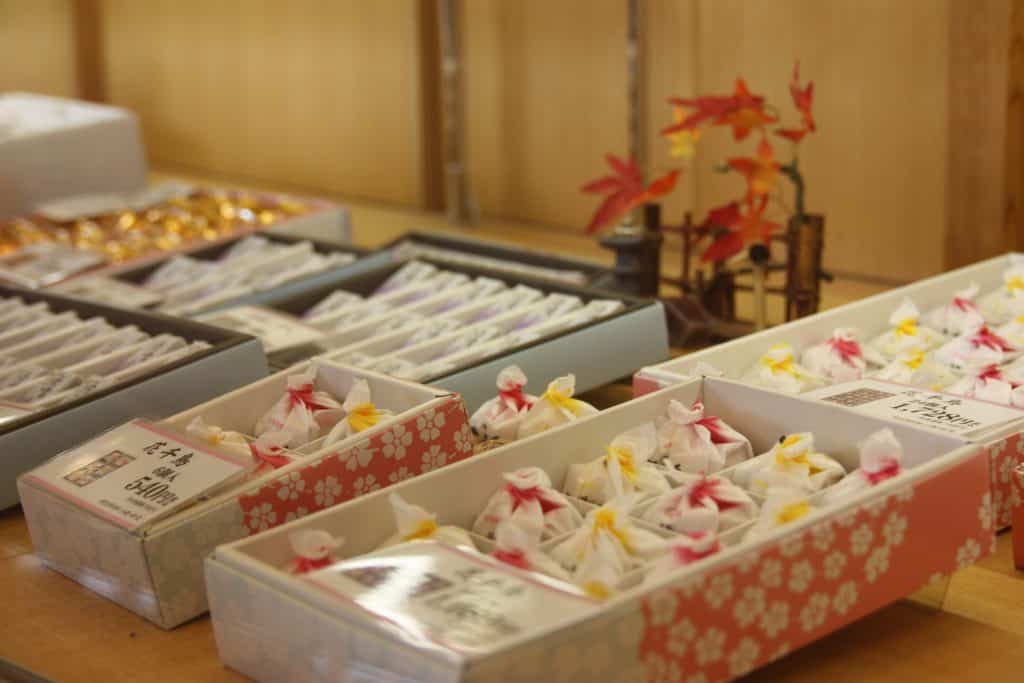 Everything is displayed with care, in refined packagings and boxes. The atmosphere and the decoration have a slightly old charm to them, as if we had just entered a small cocoon of nostalgia. Facing such a large choice of sweets, the discrete yet thoughtful staff recommends me to try its specialty: a sort of puff with a touch of honey, filled with white bean paste.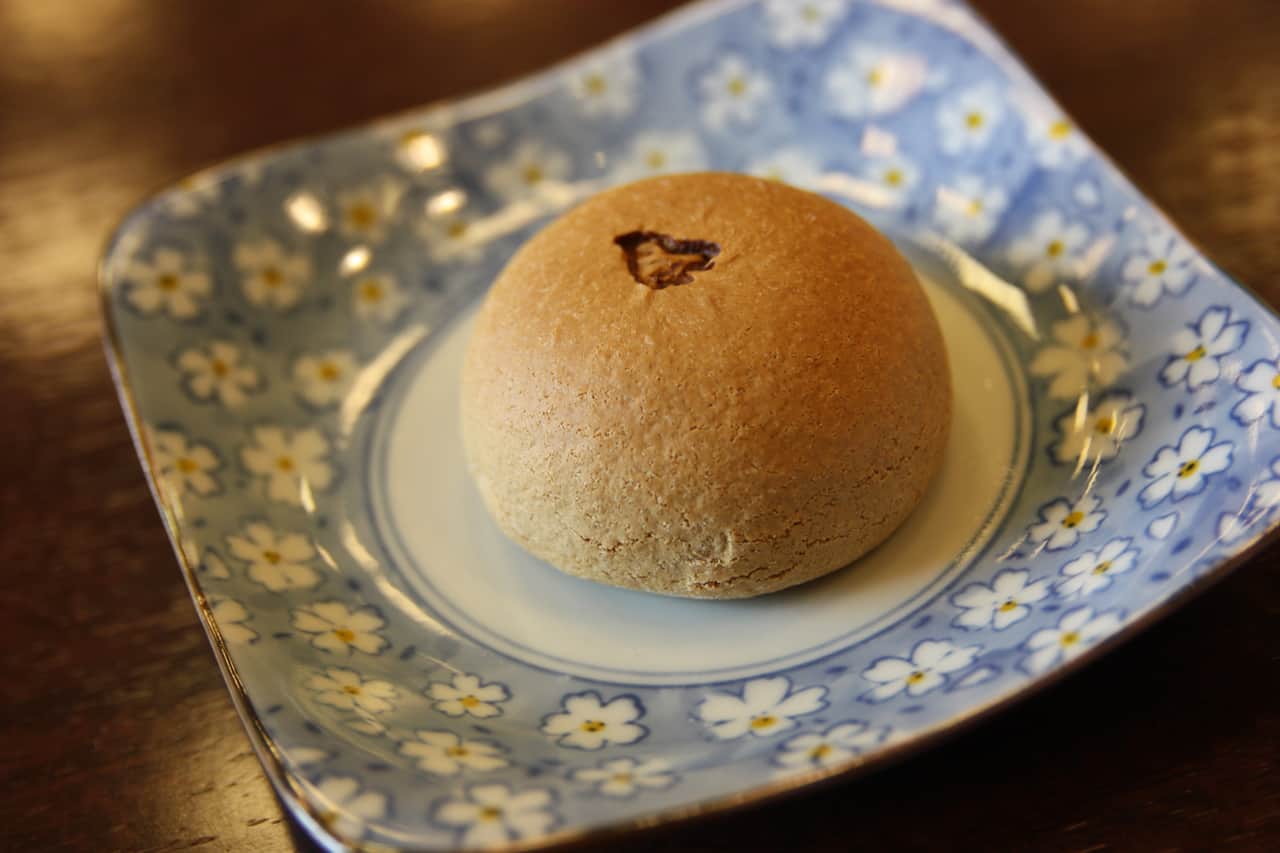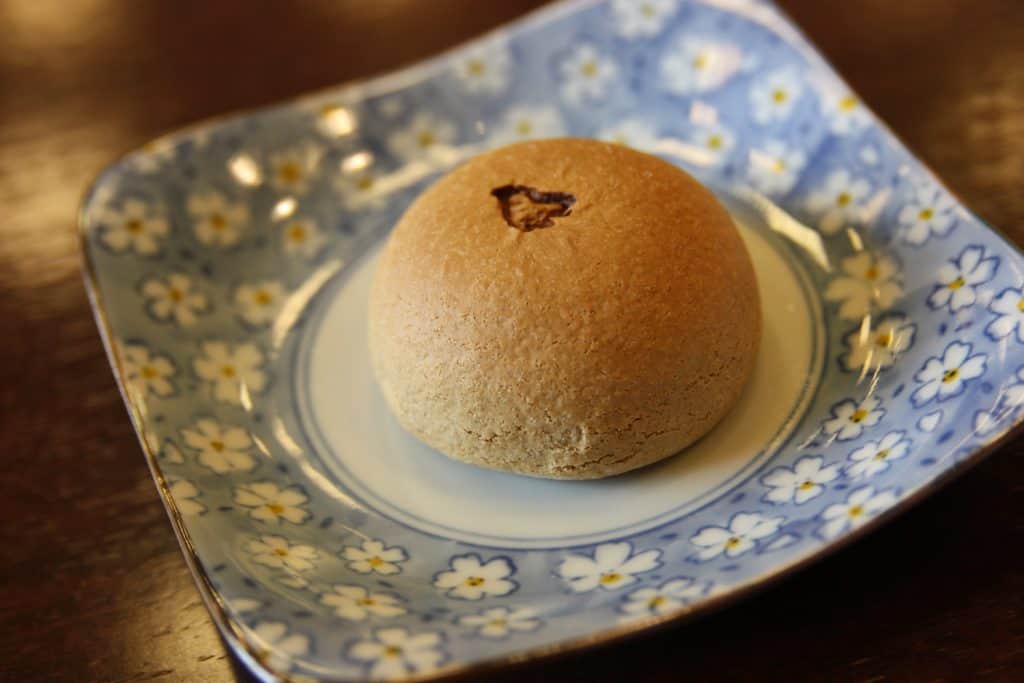 A small dessert that isn't too sweet, with a texture that melts in the mouth. A shop you must visit to fill up on local and gourmet souvenirs that are as pretty as they are tasty.
Walk Through Ohori Park in Fukuoka
If your itinerary does not leave you enough time to immerse yourself in the nature of Mt. Hiko or Kawara, go for a walk in Ohori Park while staying in Fukuoka.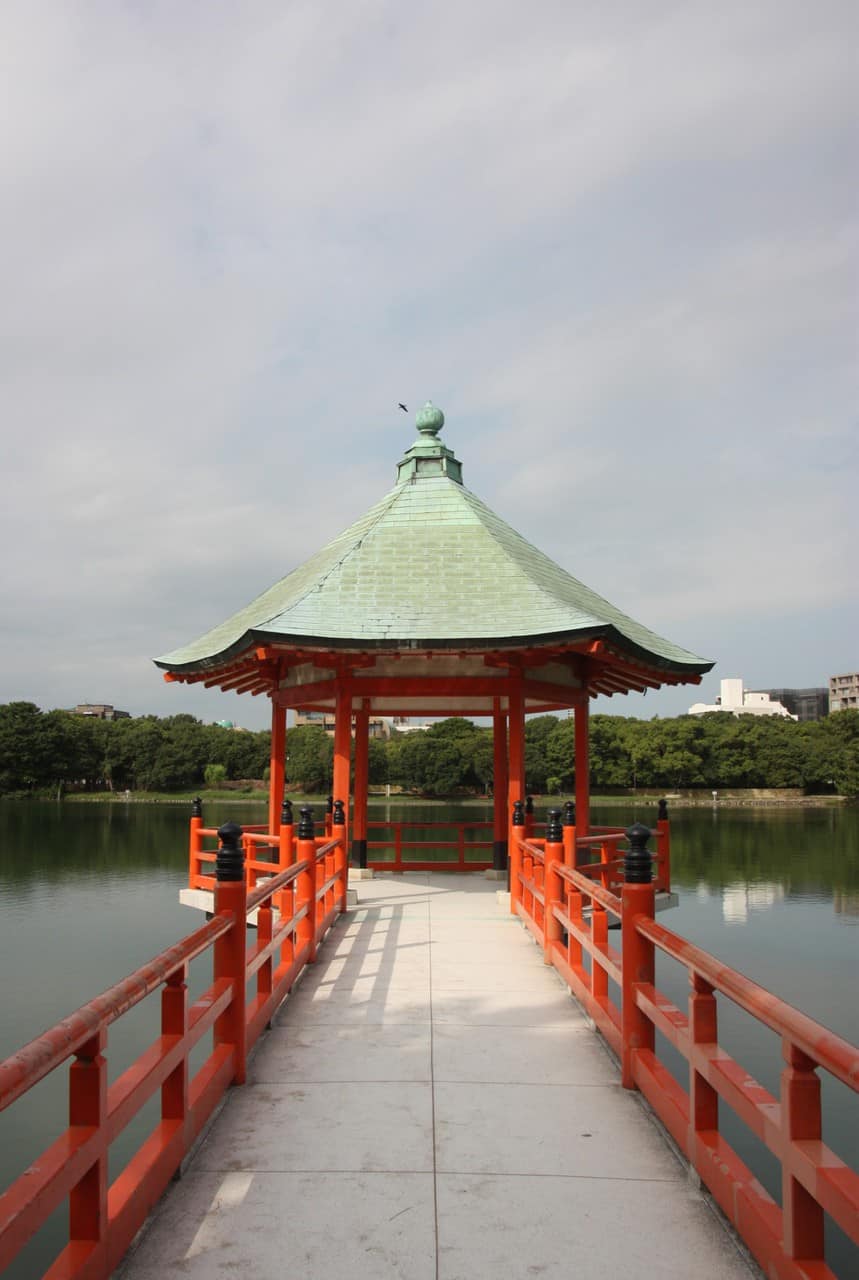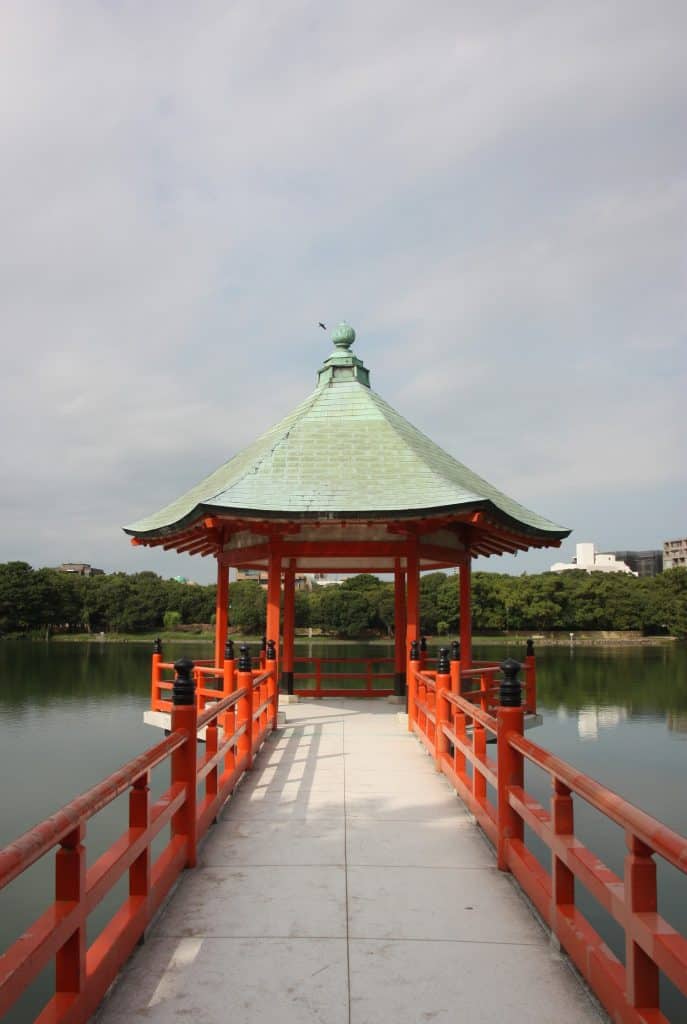 Like a small oasis in the middle of the city, the park was landscaped in the beginning of the 20th century around Fukuoka's old castle moats. I found it very peaceful and relaxing atmosphere, on a weekday morning in September, with a few runners and cyclists as my only company.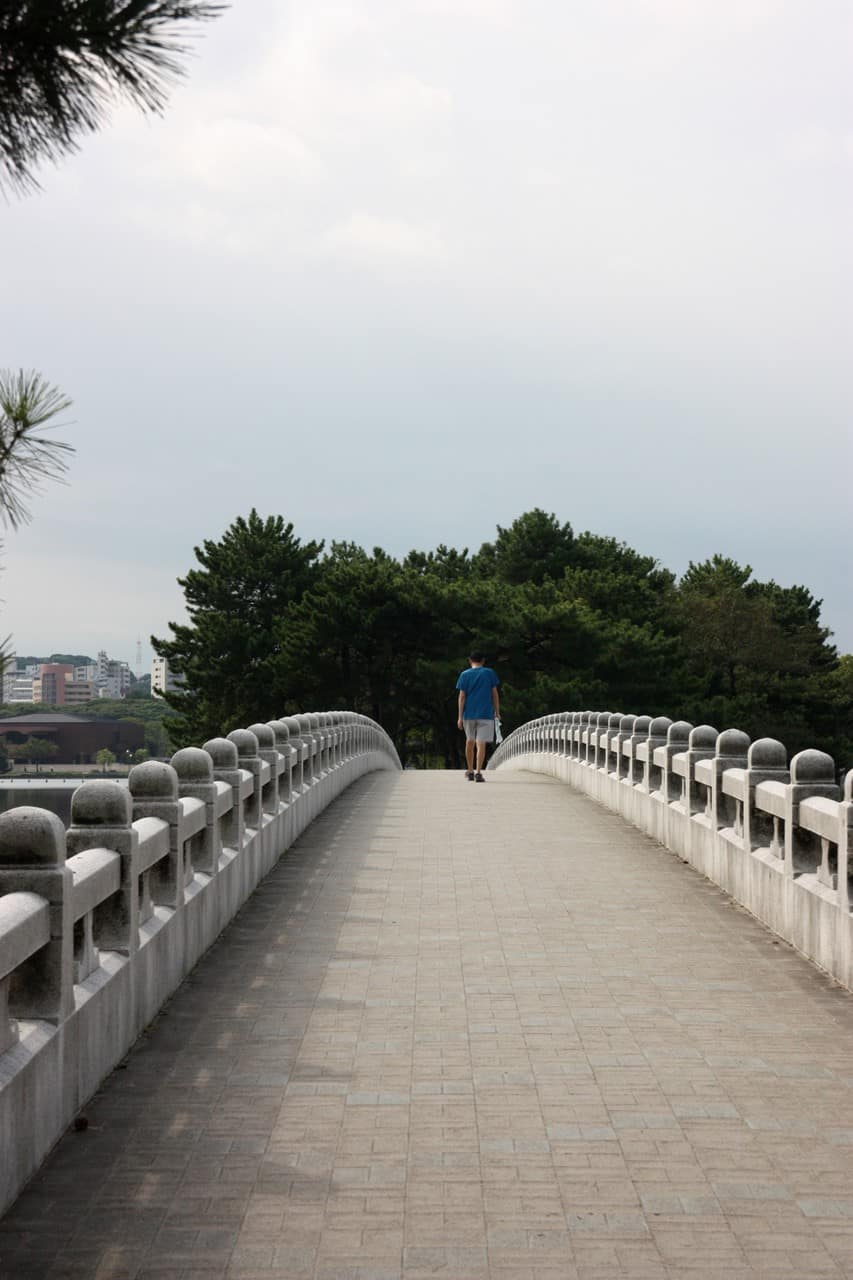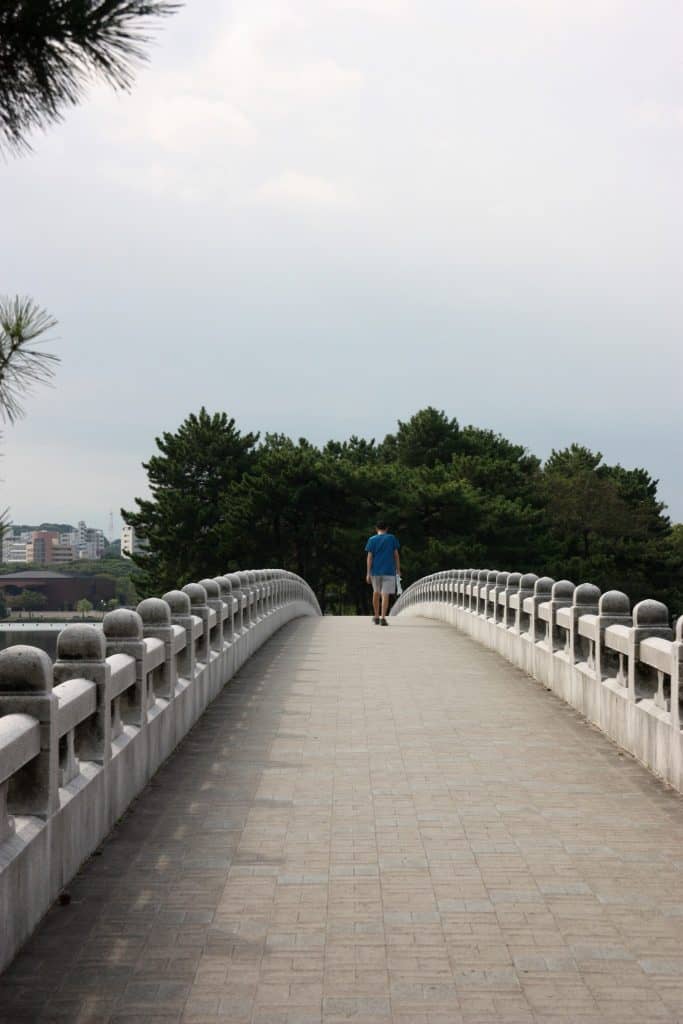 Shaped in a circle with a large pond at its center, it is very pleasant to walk around it and via the small island in the middle and its Japanese bridges. The water is clear and calm which makes for the perfect mirror reflecting the city skyline in the distance.
And with water being its central element, no wonder you can rent a boat or lovely swan-shaped pedal boats to join the carp, turtles and ducks in the water.
The park entrance is free and you can complete your visit with a tour in the adjacent Japanese garden or Modern Art museum both of which have admission fees (note that the Art Museum is currently being renovated and will only re-open in March 2019). You can also have a drink in one of cafés or take your kids to the play area.
Spend the Night in a Fukuoka Hostel at Stand by Me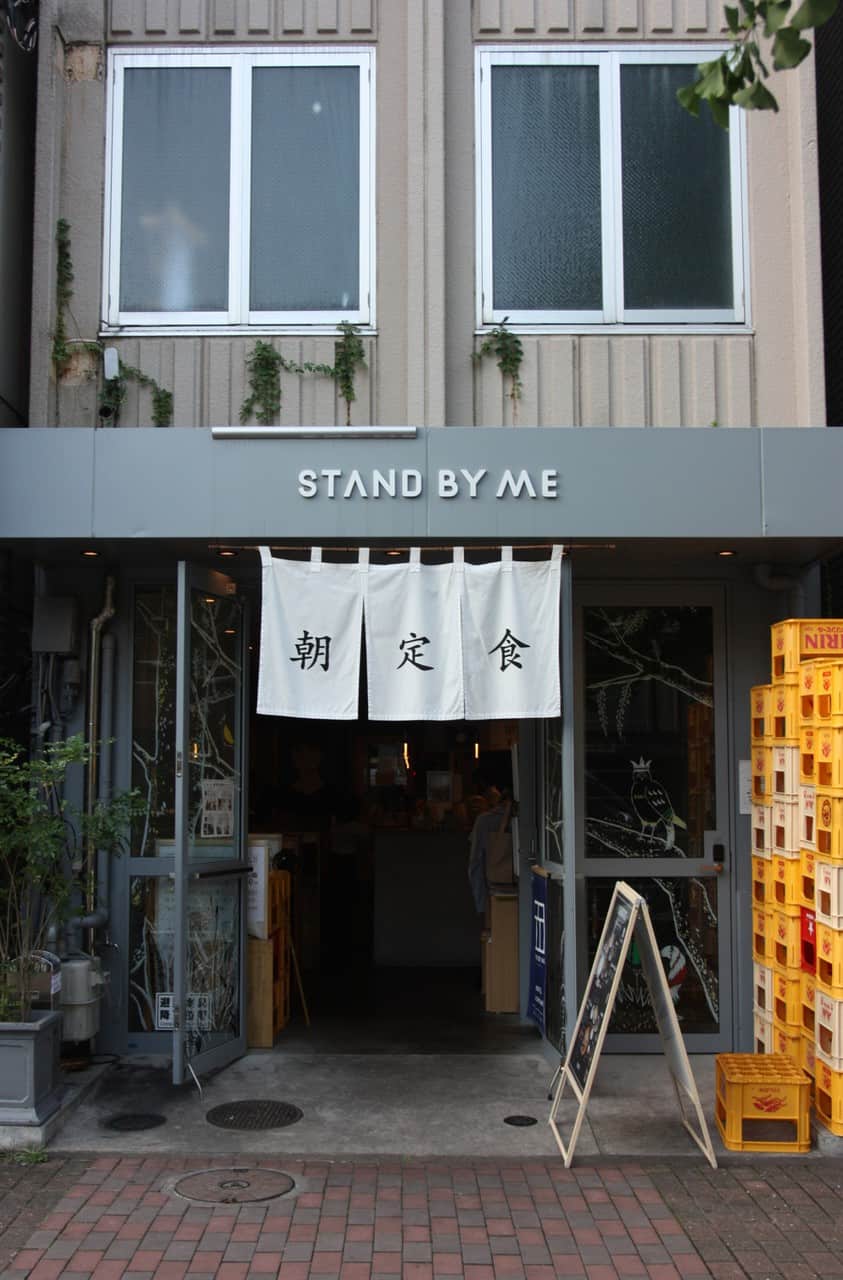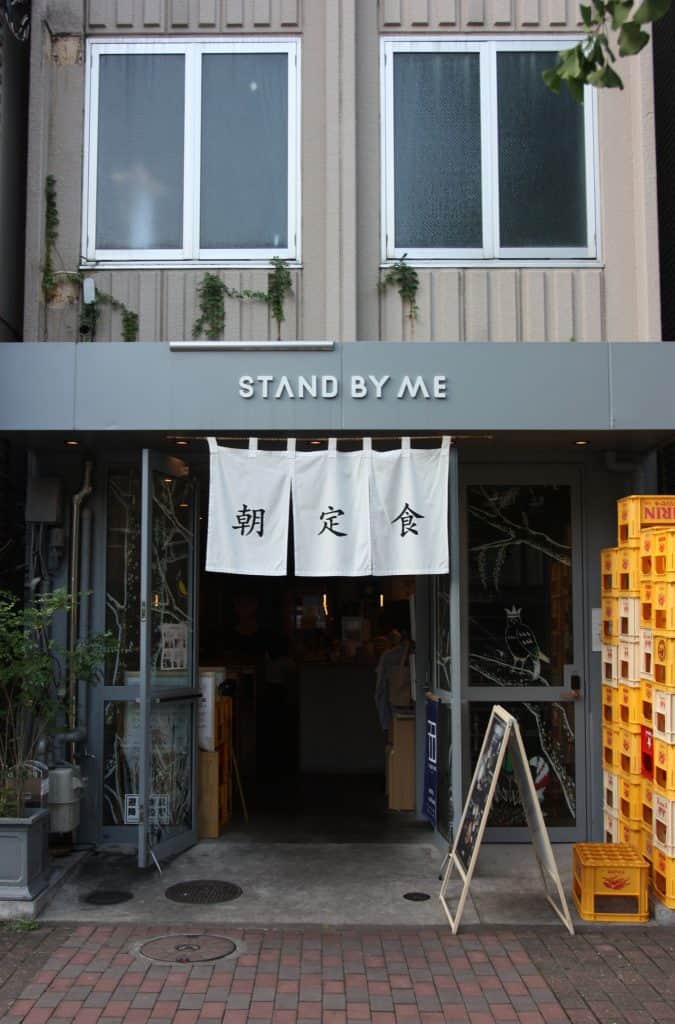 If you're spending the night in Fukuoka, or even just the evening, go to Stand by Me, located just a few minutes by foot from Ohori Park. This new hostel concept opened its doors last year, in June.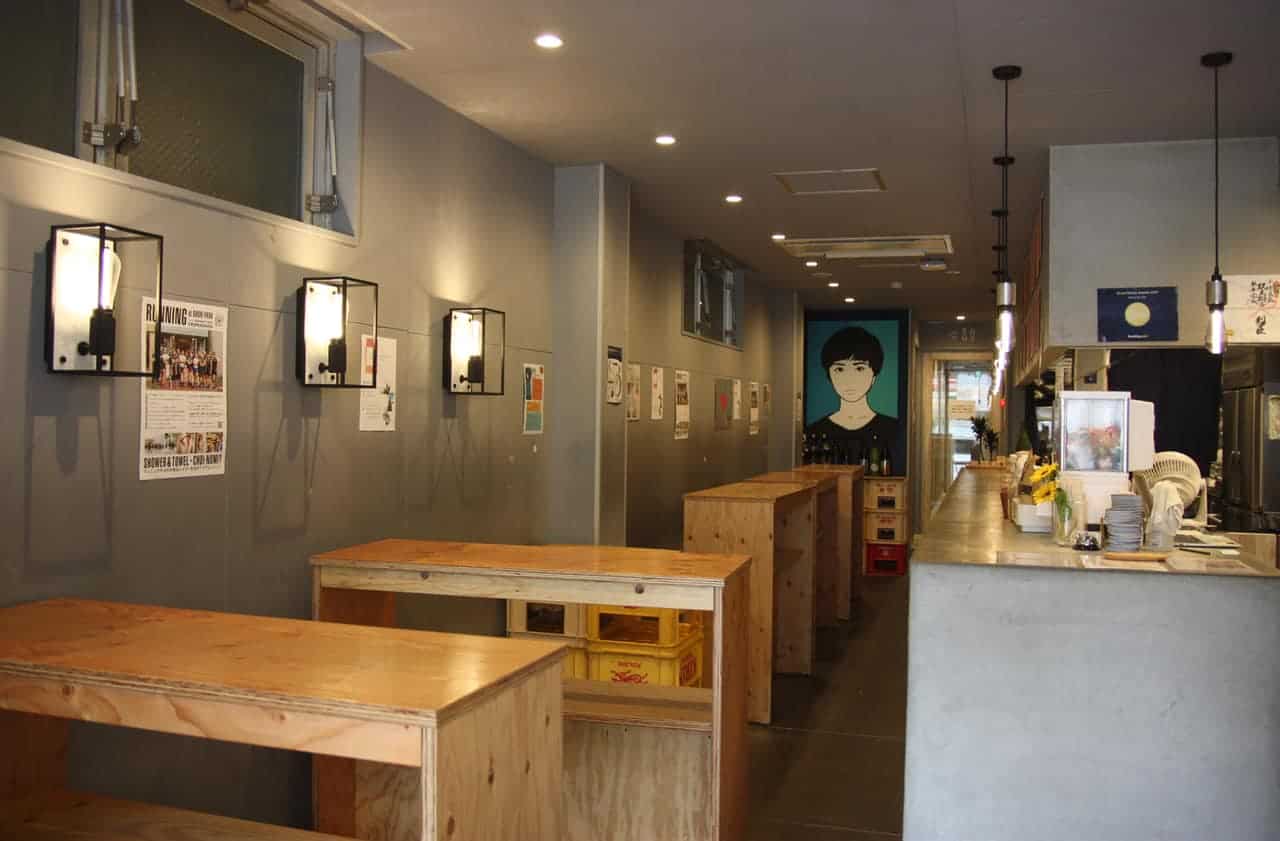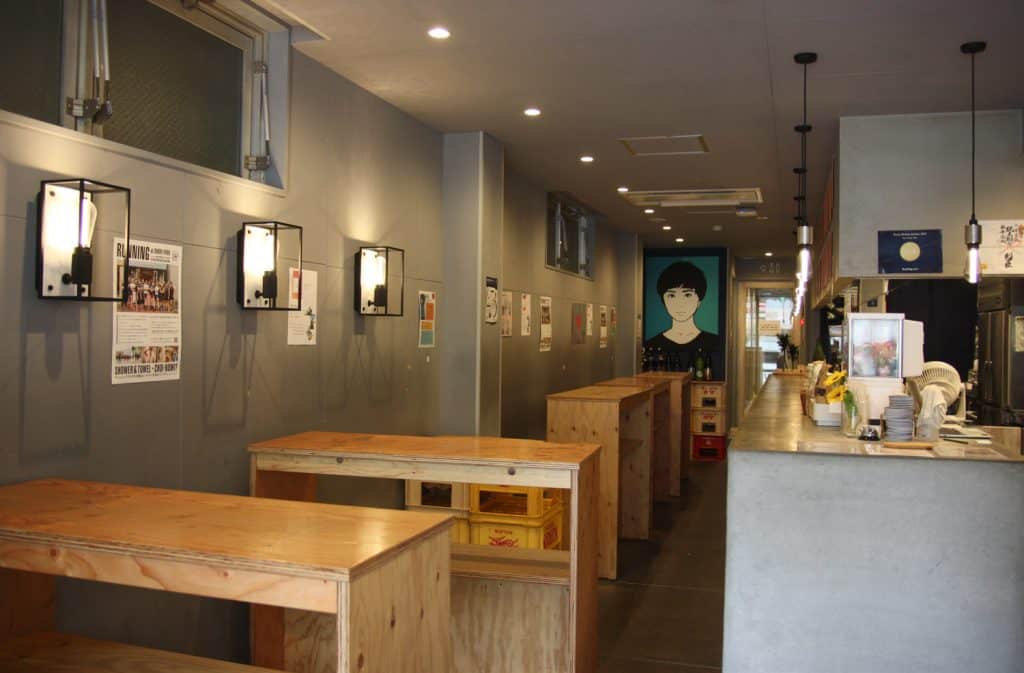 A small building with only two floors, a modern and minimalist decoration, with a tachinomi kind of bar (a type of izakaya where you stand at the counter or at a high table) on the ground floor, and dormitories on the first and second floors (both mixed or women-only) as well as a private room (only one of this type to be found). The place also comes with an equipped kitchen, two bathrooms and a lounge/rest room on the last floor.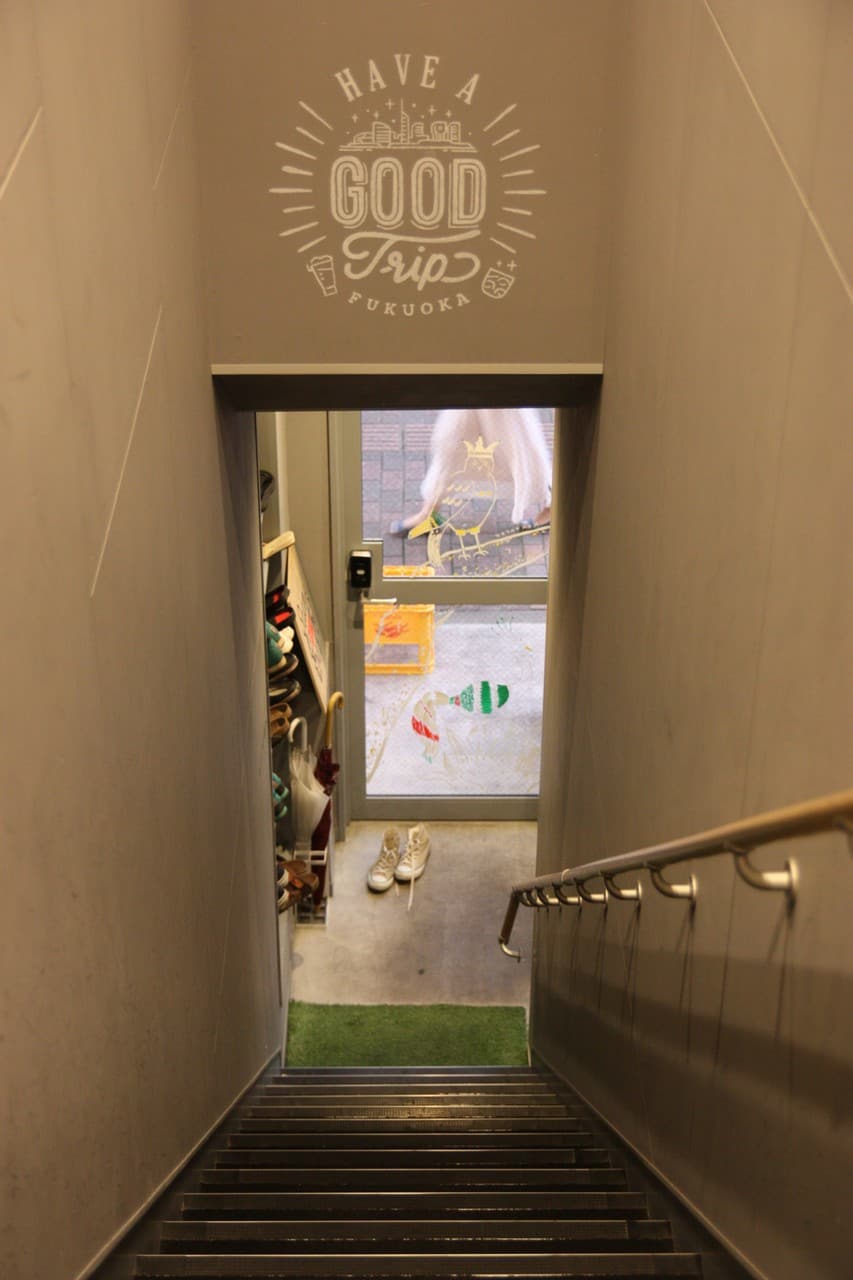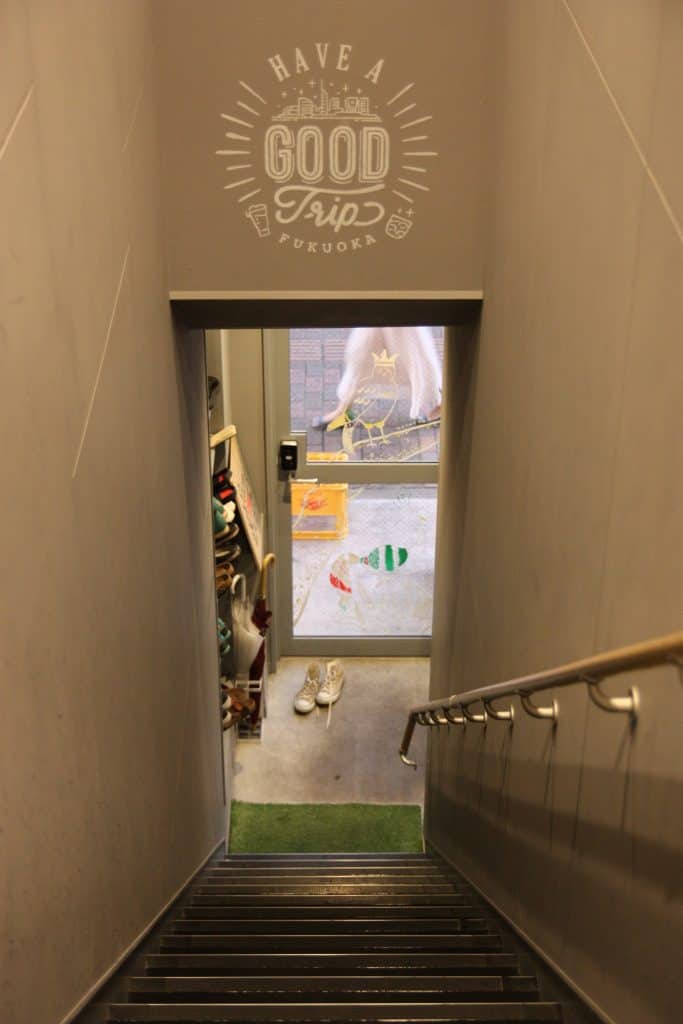 On the hostel side, everything is carefully decorated and clean, but also very quiet (probably due to a combination of good soundproofing and Japanese manners). The extra touch is a modern and urban interior design? A few murals can be found at every floor and on the hostel front window.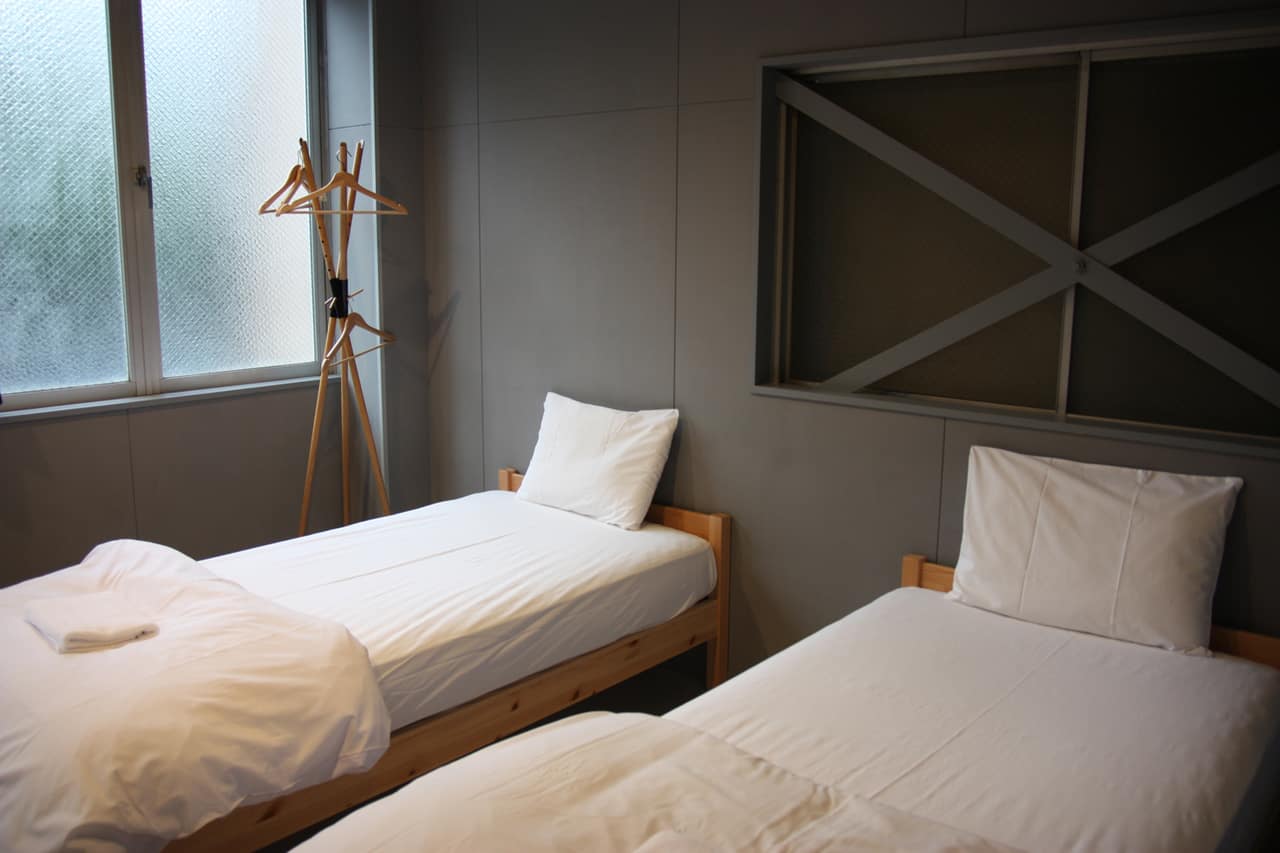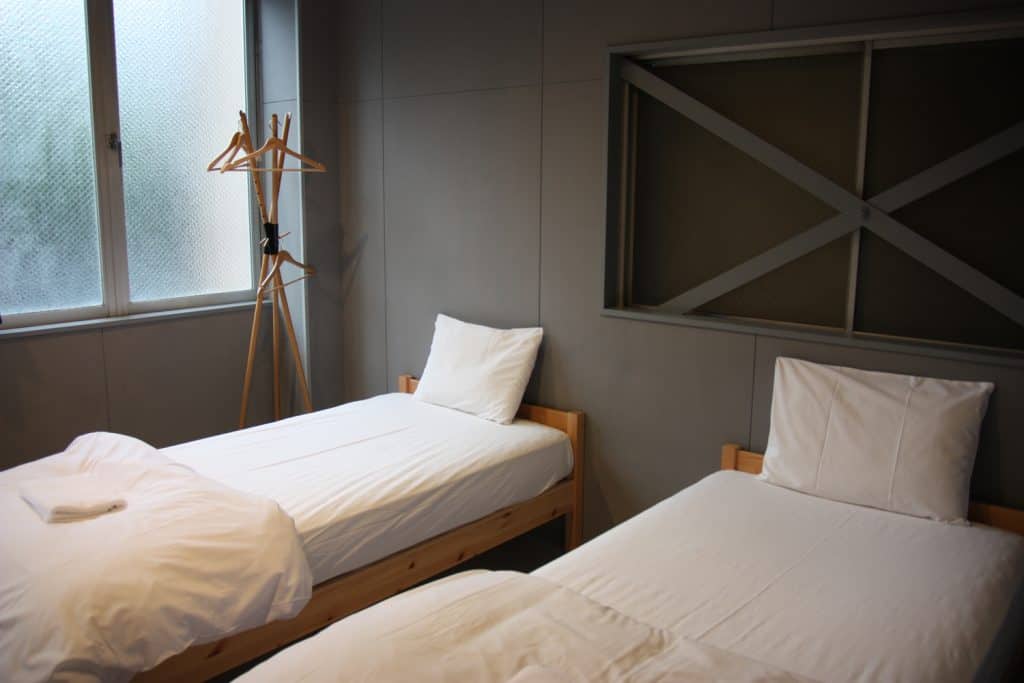 On the bar side, the atmosphere awakens around afterwork hours, where hostel guests and locals come together for a drink, elbow to elbow at the counter. The concept is simple: in exchange for 1,000 yen, a staff member will give you small wood tokens with which you will be able to order drinks and finger food (you will find all the equivalence on the menu).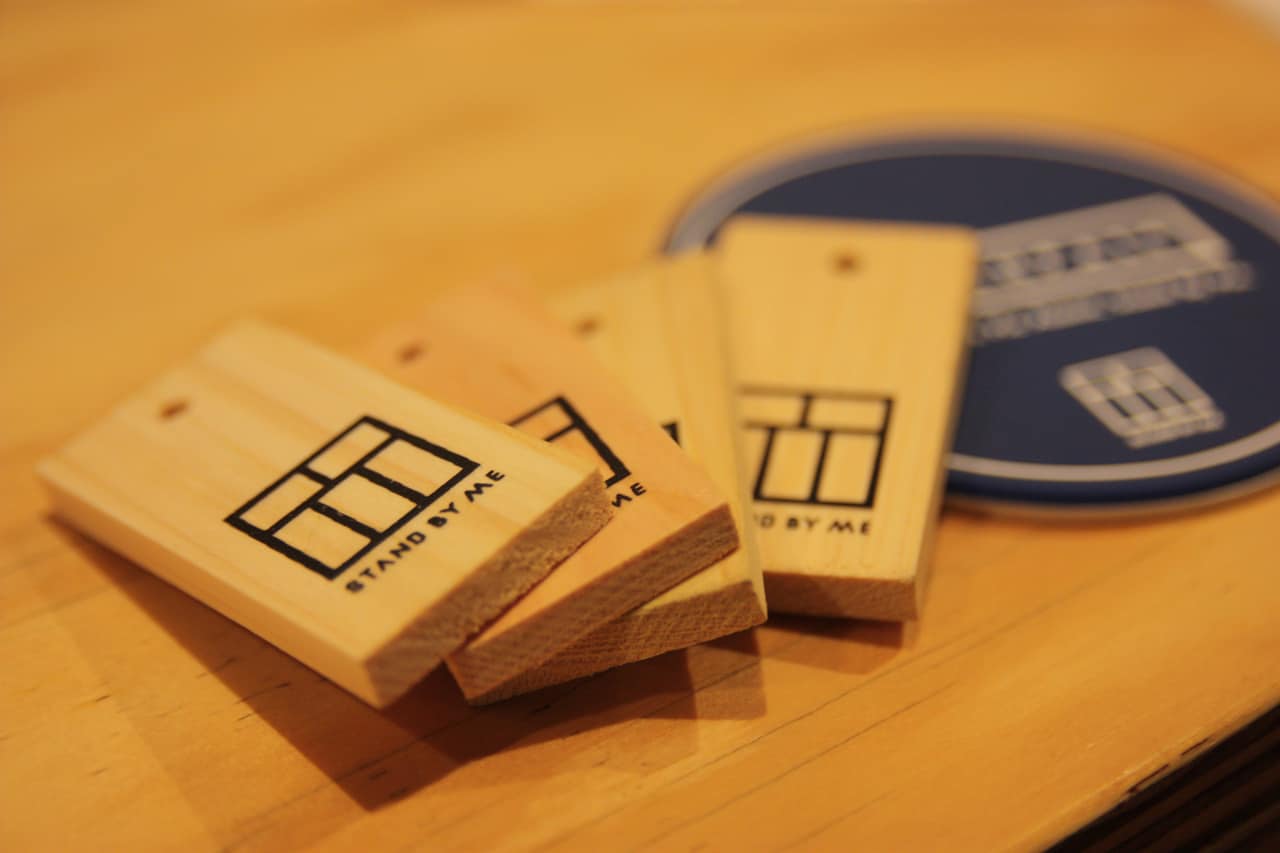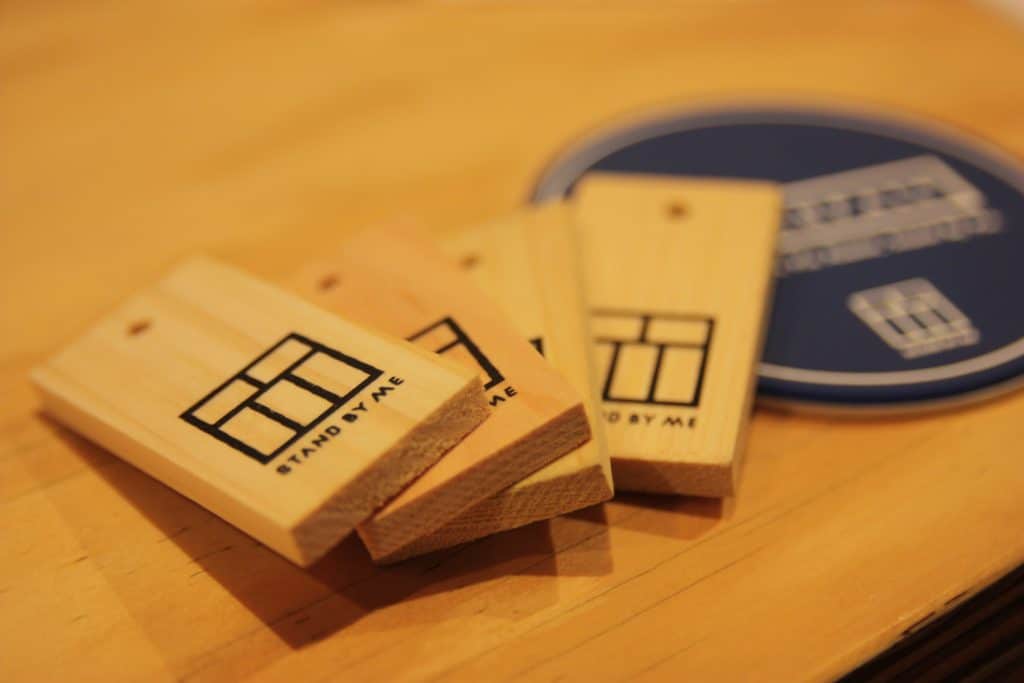 All the izakaya classics are on the menu, sometimes slightly re-imagined with a Stand by Me touch (I tasted for example a yuzu sour instead of the usual lemon sour, a shochu based cocktail with citrus and soda). The place is rather small and lively, and I bet you will end up talking to your table neighbors at some point or another during the night!
After a good night's sleep, you will find a whole other ambiance, a much quieter one, at the bar where you can go to get your breakfast. Either savory and Japanese or sweet and in a Western-style, you can enjoy it while looking at people passing by or while reading the map designed by Stand by Me with all the best shops and cafés in town.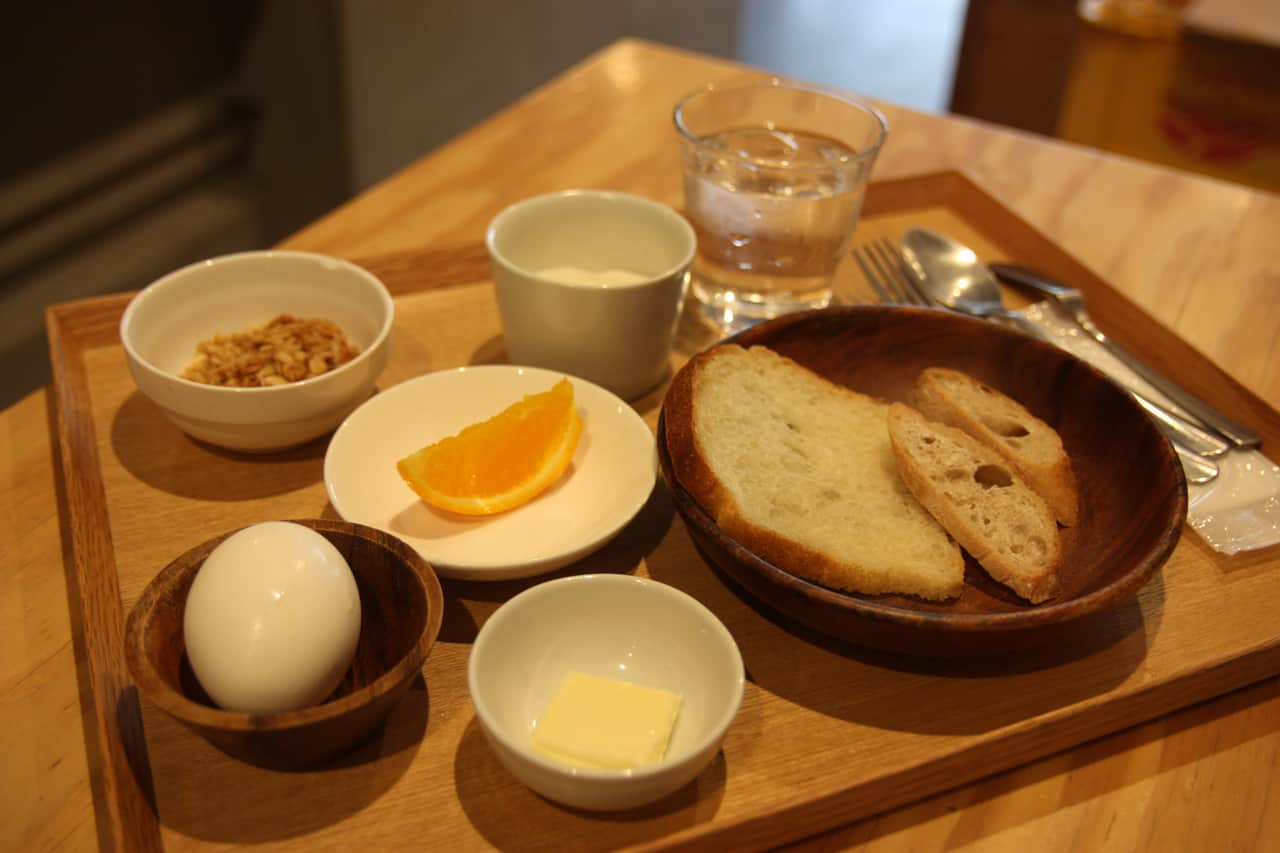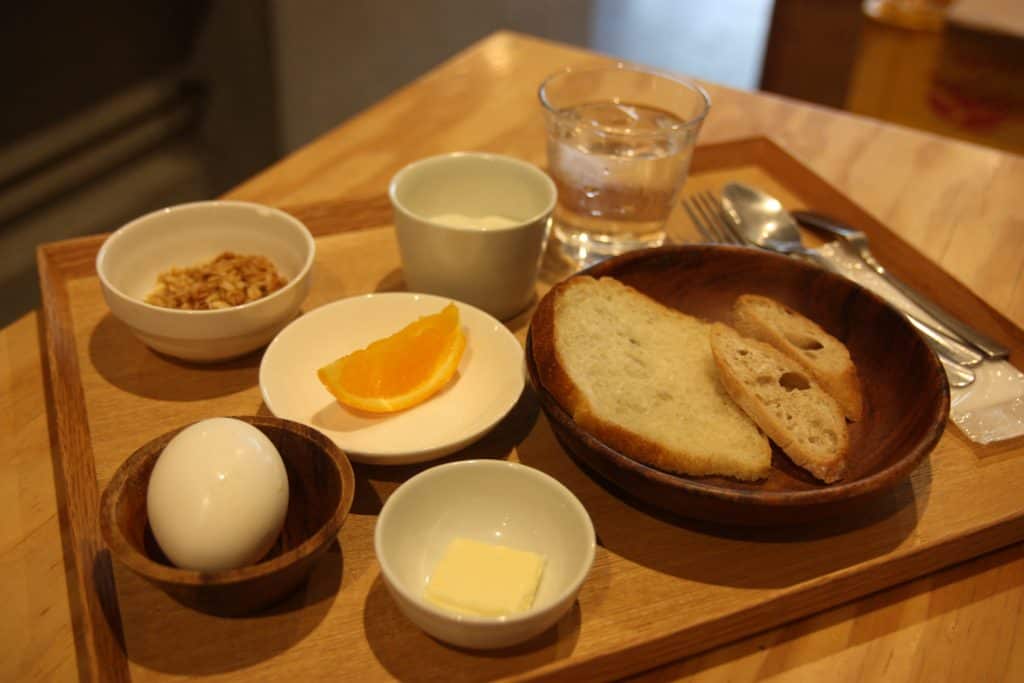 How To Get to Fukuoka