Sponsored by Higashisonogi Town.
Most of you have probably heard about green tourism. But have you ever heard of green tea tourism? If green tea is one of your favorite drinks and you would like to escape to the countryside during a trip to Fukuoka or Nagasaki, head over to the small town of Higashisonogi for a hands-on green tea experience with local farmers.
A unique landscape
There are various types and grades of Japanese green tea, depending on the cultivation methods, growing conditions, and the steaming and drying process. Higashisonogi, located almost in the center of Nagasaki Prefecture, is known for producing "Tama green tea", which was awarded the best green tea at the Japan National Tea Competition in 2017 and 2018. Recently, Tsunagu Sonogi Tea Farmers was formed as a collaboration of young local tea farmers to proudly promote their green tea to the rest of the world, including European markets. Influenced by this movement, the idea of green tea tourism was born in Higashisonogi in 2014. A form of eco-tourism meant to connect urban and rural communities using tea, and starting with the breathtaking landscapes the region has to offer.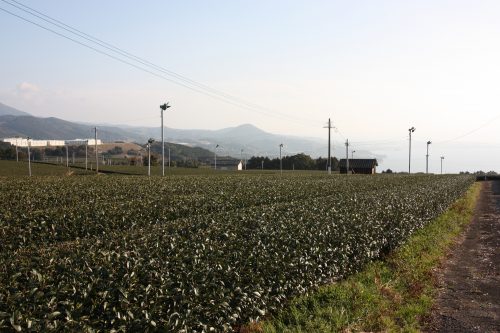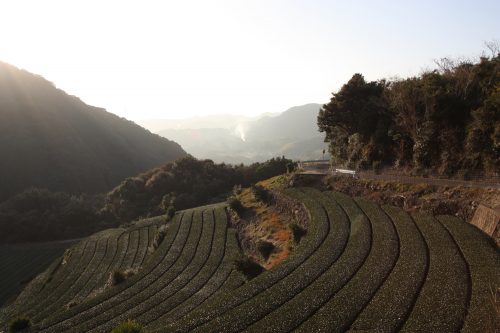 Japan is already famous for its bright green rice fields, but after seeing tea plantations, I have to say they might be even more pleasing to the eye! Driving higher into the hills of Higashisonogi, rows of perfectly aligned and manicured tea plantations begin appearing everywhere.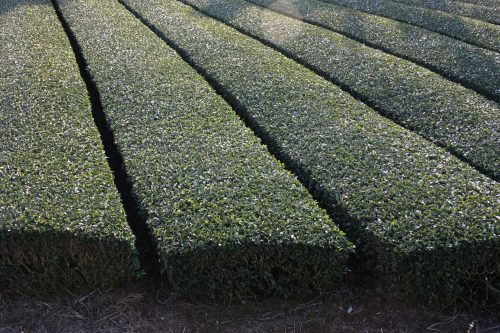 Whether they have the beautiful sea of the Omura Bay as a background or are spread over steeply terraced slopes, the tea farms of Higashisonogi make for a unique sight.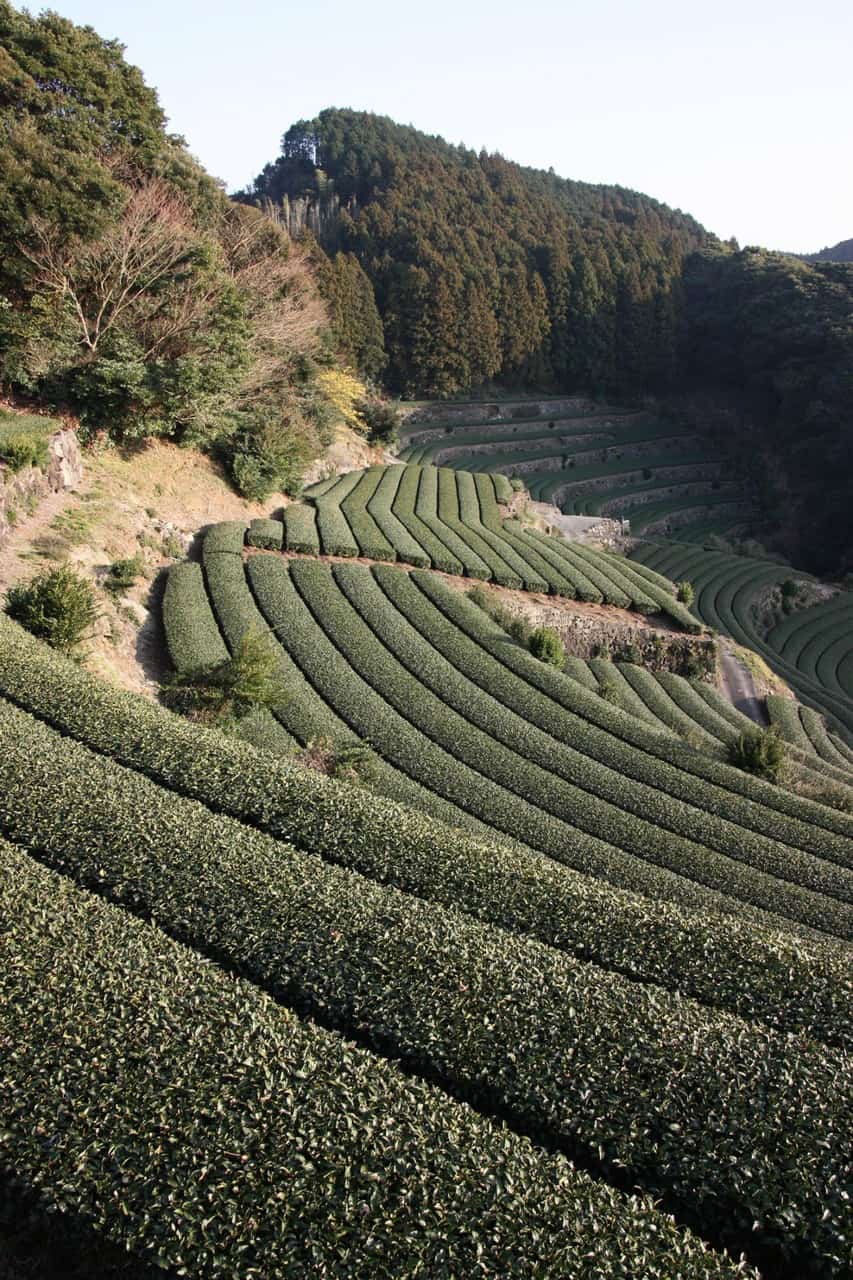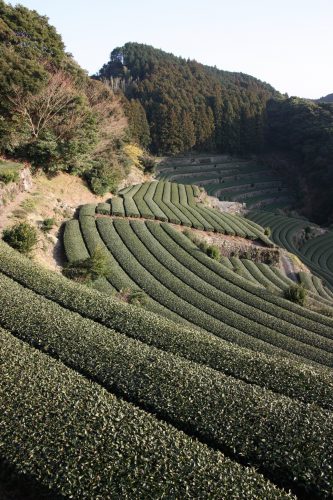 I would recommend not only driving by these plantations but actually getting out of your car to get a chance to see what tea looks like while growing and to take in the peaceful atmosphere.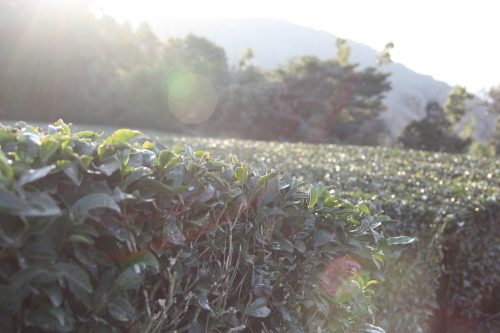 As the sun sets on the bay at the end of the day and casts a warm glow over the tea leaves, this place truly feels magical.
Hands-on green tea experiences
Though you can experience the magic of the Sonogi tea landscapes on your own, it will take a guided tour of the fields or a tea brewing lesson with experts from the local community to uncover all the secrets of green tea. As green tea tourism in Higashisonogi is all about hands-on experiences, the third and fourth generation tea farmers there have developed an array of activities and insider tips to share with travelers visiting their region.
One of those activities would be to visit the shop and factory of a local tea maker, such as Ooyamacha, which was awarded top prize in 2017 by the Ministry of Agriculture for one of their teas and whose fourth generation owner, Yoshitaka Oyama, is a main member of Tsunagu Sonogi Tea Farmers.
I visited Okada shokai, a famous tea shop which received the best green tea distinction at the "NIHONCHA AWARDS", a competitive contest where customers decide on the best Japanese tea. It has been said that Kei Oura, a business woman from Nagasaki, exported Japanese tea to the world for the first time more than 160 years ago (around the end of the Edo Period). Okada shokai is a historical tea shop connected with Oura-san. On the day of my visit, Hiroyuki Okada, who also is a green tea instructor, showed me around the tea factory adjacent to the shop.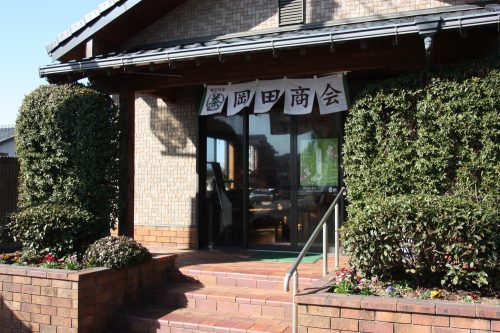 After being greeted with a cup of homemade green tea, you will be able to take a look at some of the tools used by the farmers.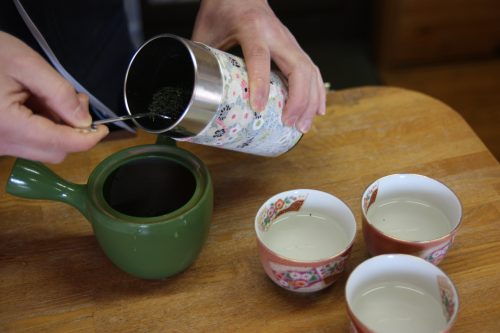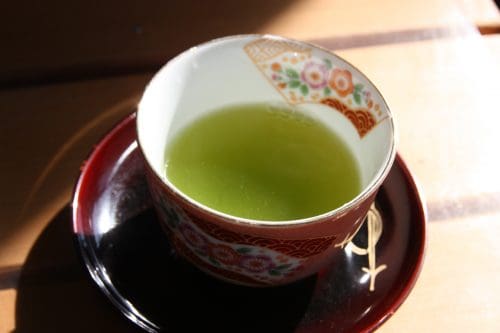 Though some steps of the tea manufacturing process are still done by hand (like picking the leaves), others can be done with the help of machines (such as separating the leaves from the stems or drying the tea leaves).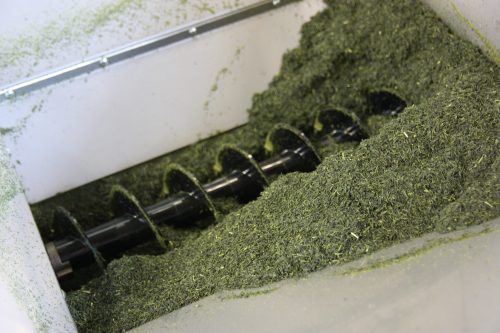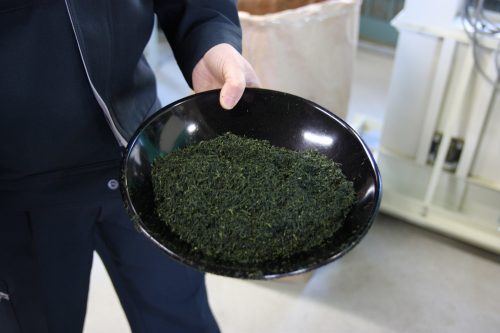 Surrounded by large bags of tea releasing a delightful fragrance, this is a great place to visit to better understand the process of tea making.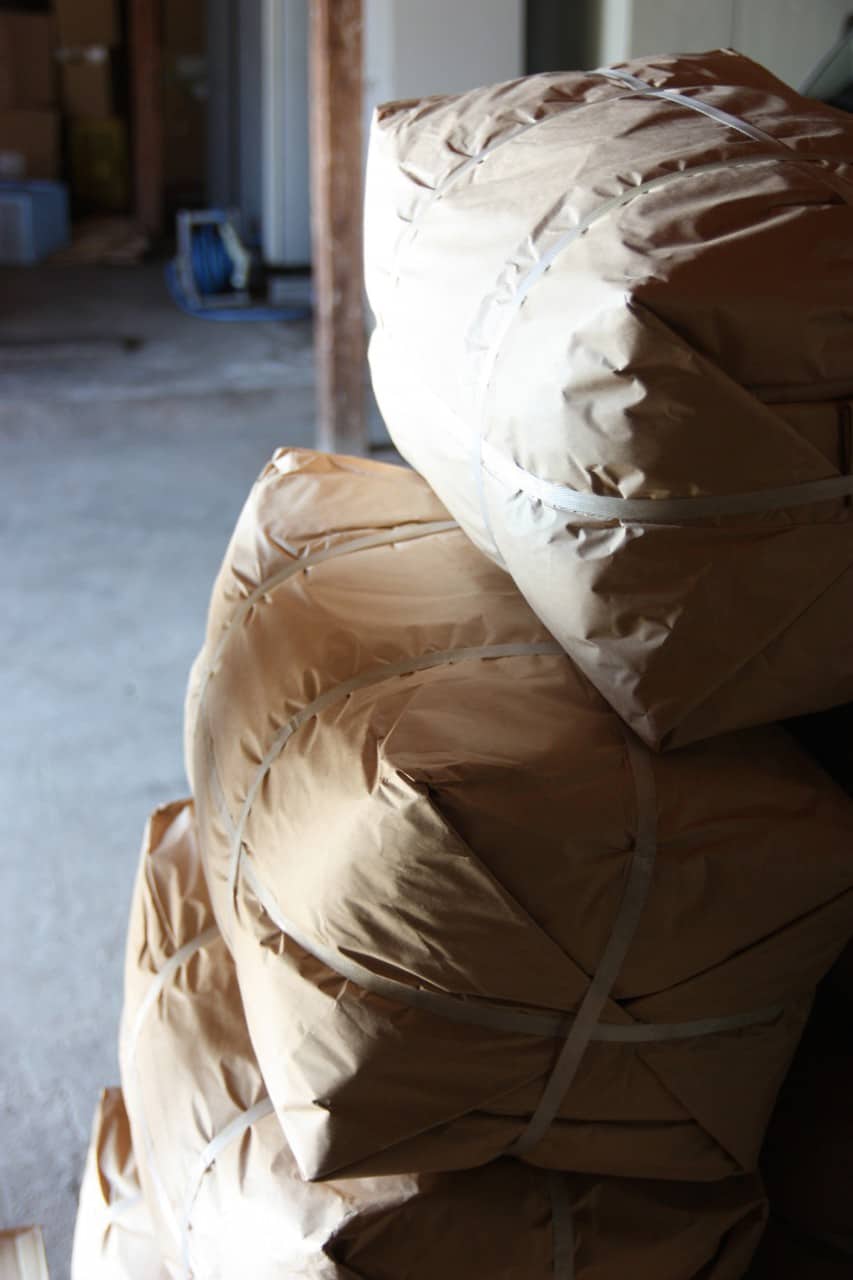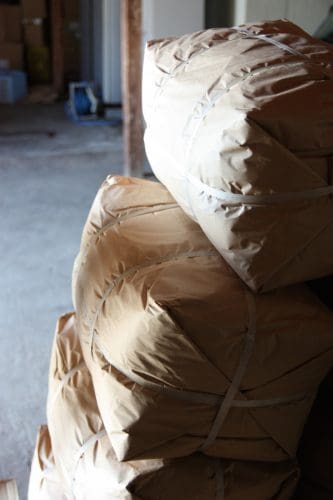 Another hands-on activity I took part in was a lesson in tea brewing with Eiko Oyama, a certified Japanese tea instructor with a cheerful demeanor.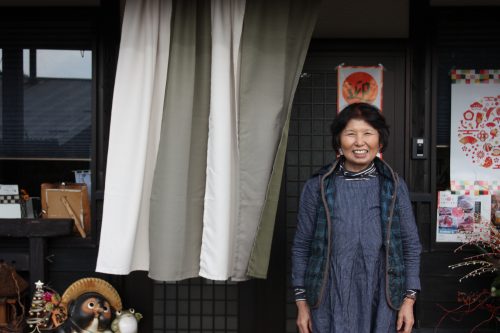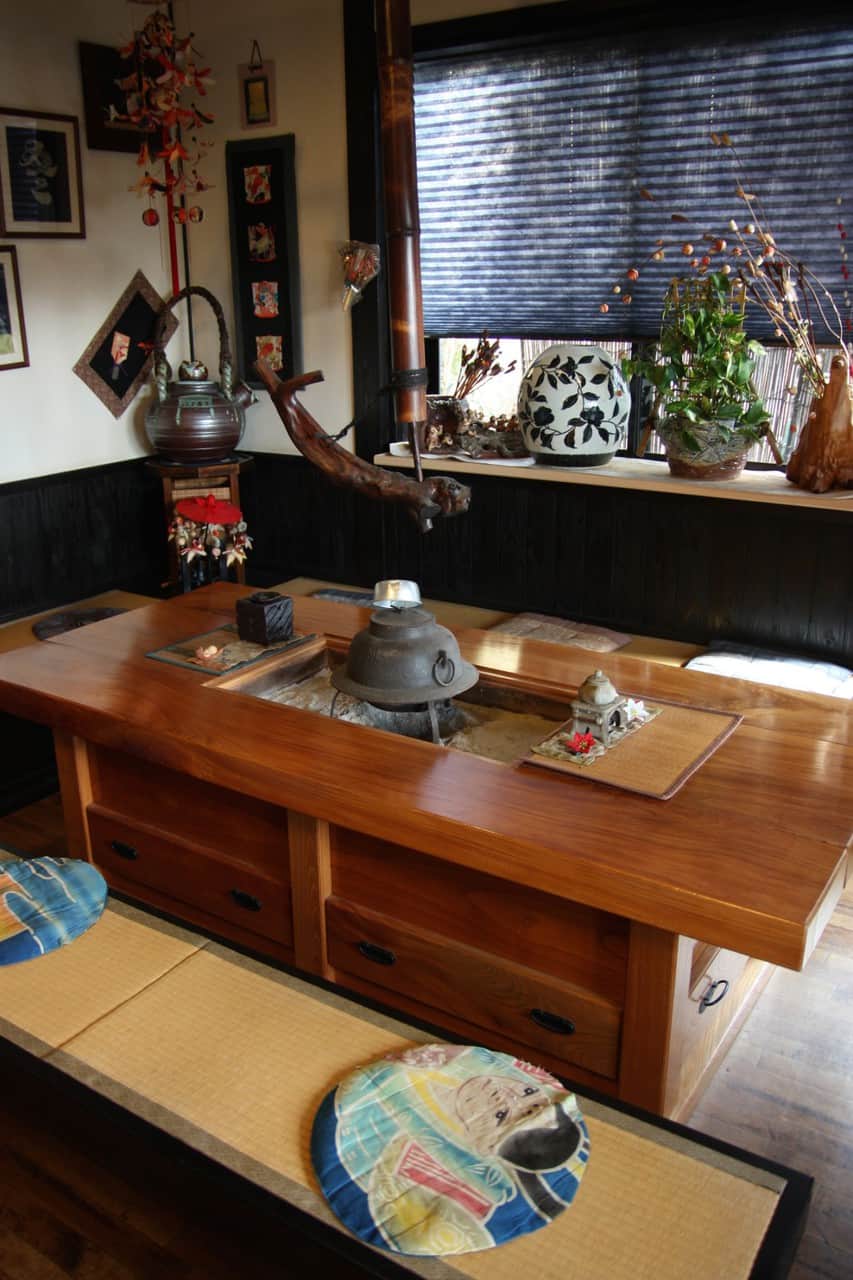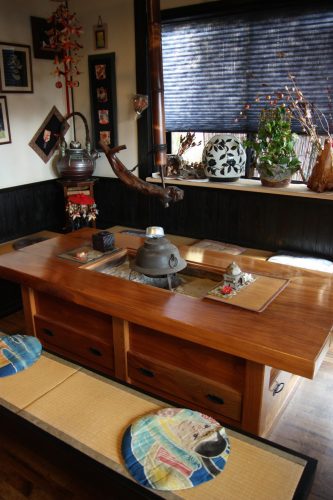 You will meet Eiko at her café 'Charaku', where everything is about tea, from a few leaves that were being heated to release a pleasant smell to the tea pots used as plant pots.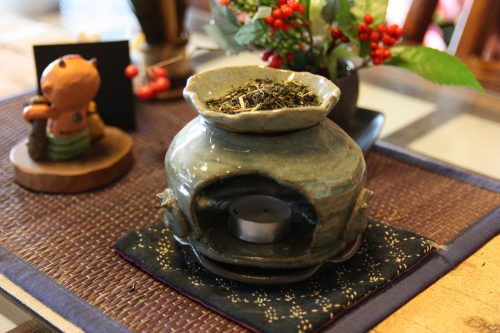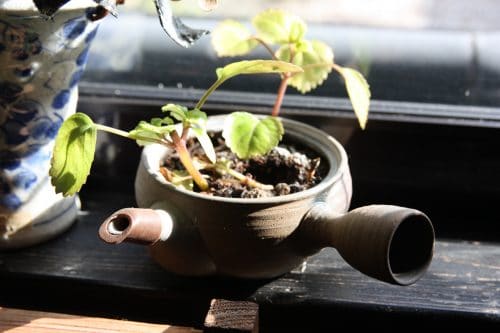 The lesson starts with your sensei explaining the different utensils used and the simple steps to follow. You will learn to pay attention to four key elements: the water temperature, the volume of the tea leaves, the brewing time and the way to pour the tea.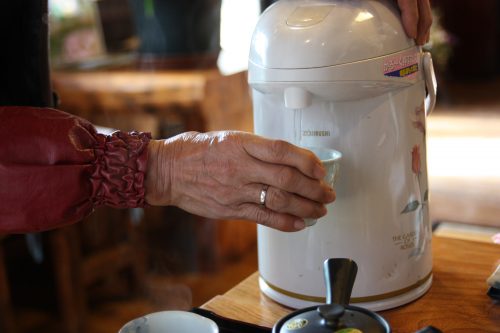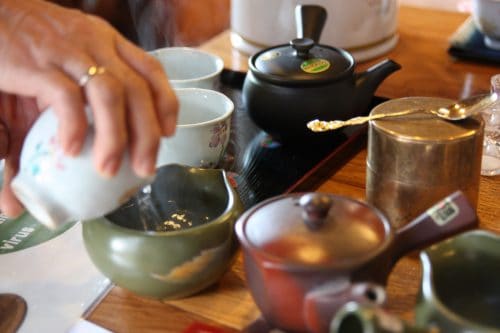 And after a demonstration, it will be your turn to try it! This lesson is an essential experience to learn how to best brew all the green tea you will bring back home.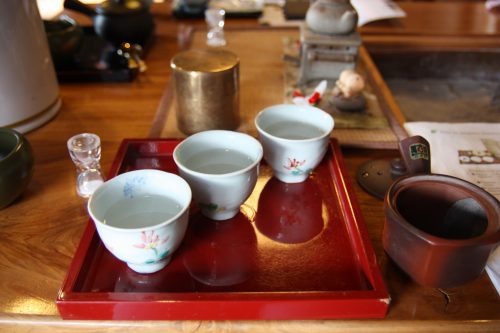 Depending on the season and the availabilities of the local farmers, you will also be able to take part in a tea field guided tour or a tea picking session (in spring and autumn). But the best way to get closer to the green tea experts of Higashisonogi probably is to spend the night at their house, sharing a homemade dinner and interesting conversation with them.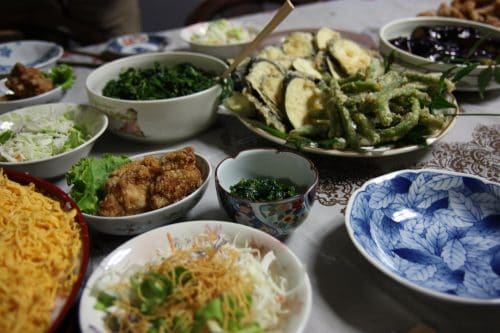 It was a unique experience to truly get an insider's look at the daily life of green tea farmers, which we will tell about in more detail in another article.
Finding the perfect souvenirs
After spending your days in Higashisonogi seeing, breathing, drinking and brewing green tea, you will definitely want to bring home a piece of this wonderful place with you.
You can buy green tea throughout your stay, as you visit the individual tea factories and local tea shops, or you can also choose to go souvenir shopping all at once at Michi no eki, a permanent indoor market offering a good selection of local products.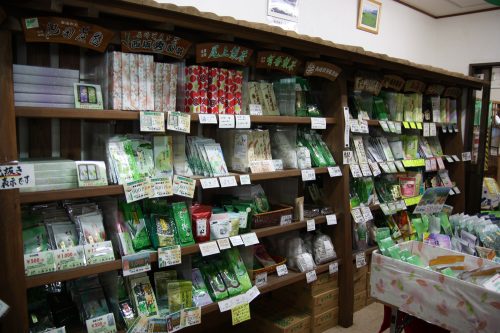 You will find the green tea section right by the entrance on the right side of the shop. As it can be tricky to choose from such a large selection of teas, I would recommend either to go for the award winning teas or ask the staff for a little help.
This is also the perfect place to find other green tea related products than just the classic bag of loose leaves. For example, I discovered a newly designed product which looked like a long tea bag to brew your green tea on the go.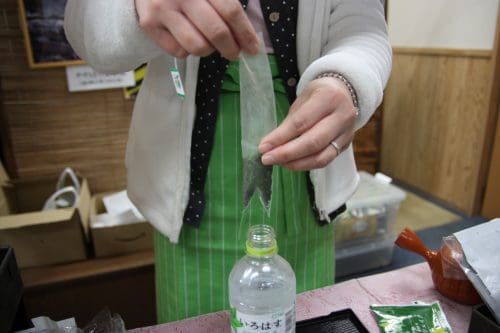 You simply put it in a bottle of water, shake it for a couple of minutes and voilà! You have yourself a Sonogi cold brew to take away. If you would rather enjoy a green tea snack, you should go to the adjacent restaurant and buy yourself a delicious green tea soft cream and/or a warm and fluffy chachayaki (a bun filled with a Sonogi tea flavored white bean paste).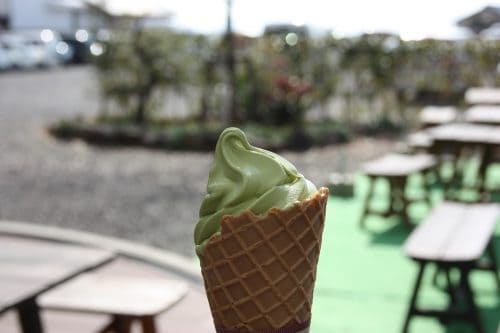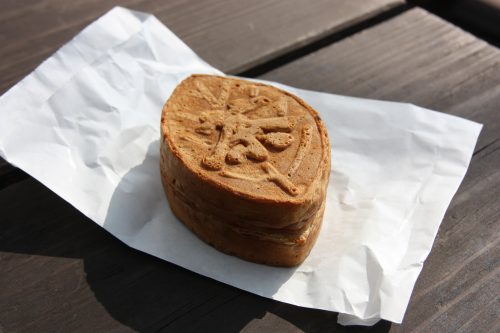 An absolute delight that will make you want to come back sooner than later…
Practical Information
To find out all the details regarding prices, business hours or booking information about the places mentioned just above, we invite you to check out Higashisonogi's website dedicated to Green Tea Tourism (all in English).
Higashisonogi might feel like deep rural Japan, yet it is easily accessible. It will only take 2 and a half hours by train or 1 and a half hours by car to get there from Fukuoka, 30 minutes by train or 1 hour by car from Sasebo, and 1 hour by train or 40 minutes by car from Nagasaki. With Nagasaki airport being only 20 minutes away by car, you can easily travel there with a domestic flight (frequent direct flights from Tokyo in just 1 hour and 30 minutes). Please note however that you will need a rental car to get around the area and explore it fully (available at Nagasaki airport for example).