Sponsored by the Minamisatsuma Tourism Board.
If Japan is mainly known for sake, made from rice, or shochu, a sweet potato liquor, the country is also getting more and more renowned across the globe for its whisky. Follow us to the south west tip of Kyushu Island to discover the Mars Tsunuki distillery.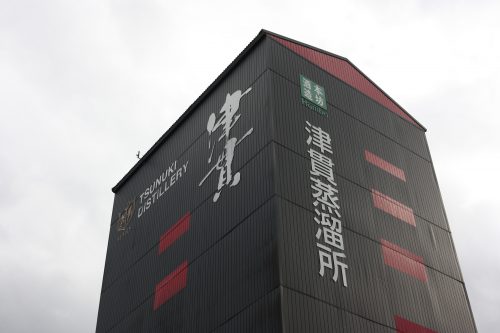 A distillery with a unique history
What makes this distillery a particularly interesting one to visit isn't only for their famous whisky, but also for its remarkable history. While it only opened its doors and started producing whisky in 2016, its history goes much farther back.
My advice would be to start your visit of the distillery with the room retracing its historic roots before learning all about the process of whisky making. It is a room you won't be able to miss as it is set up in an immense black and red building where ancient stills once used to produce shochu are exhibited.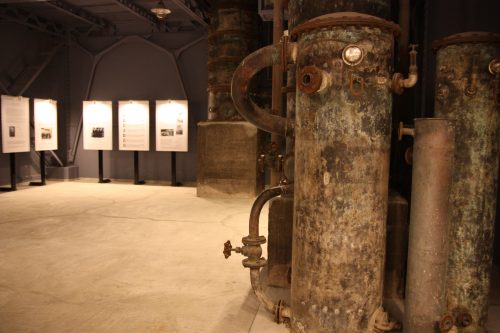 Hombo Shuzo, the company at the head of Mars Whisky, was founded in 1872, and was originally specializing in shochu and plum wine making only – both of which it still produces today.
Many years later, in 1949, Hombo Shuzo decided to begin producing whisky by obtaining a licence allowing them to distill the famous alcohol. The production only started a decade later, in 1960, in their distillery in Yamanashi Prefecture.
At that time, which was long before the opening of the Tsunuki distillery in Minamisatsuma, the Hombo Shuzo group owned three distilleries in total (one of which was built in Kagoshima Prefecture and was "Version 1" of today's Tsunuki distillery). With an economical crisis just around the corner and a low demand for Japanese whiskies, two of their distilleries had to shut down for good, while the plant in Shinshu, which remains active today, had to temporarily cease production.
Hombo Shuzo had to wait until 2011, a twenty year break, before resuming whisky production, just as Japanese whiskies were starting to gain in popularity.
In order to have a wider range of distillation locations and to return to their origins, the company opened the Tsunuki distillery in 2016, which remains to this day the southernmost distillery opened on the Japanese main islands.
Learning more about whisky making
After leaving this impressive room, you can head towards the heart of the distillery to learn more about the process of Mars whisky making. As soon as you enter the room, you will find yourself facing the several copper stills used for distillation.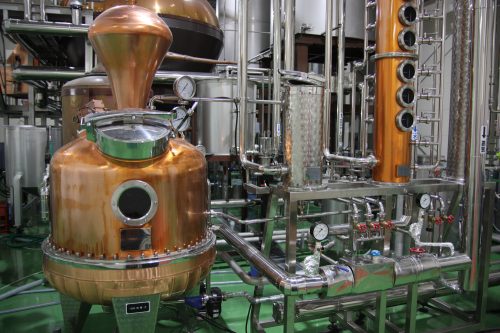 Some of which are used to produce gin (yes, the company has also developed a Japanese gin!), and others, much bigger, used for whisky (a 5800 litres still and a 3300 litre still).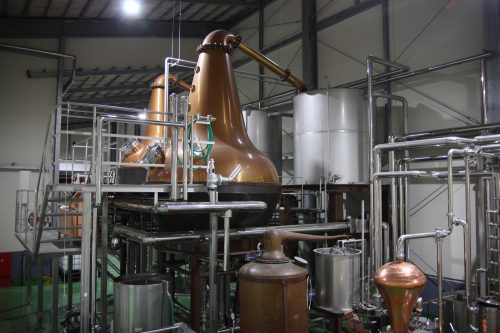 A video played on the first floor of that building explains the several steps necessary in the making of whisky (English subtitles are available). Starting with the soaking of the malt, followed by its mashing and fermentation. It is the liquid obtained during fermentation – only containing a low percentage of alcohol at this point – which will pass through the stills twice to extract the alcohol vapors. The first distillate coming out of the still only contains about 20% alcohol and requires a second distillation to reach a 70% concentration before being finally able to be put in a barrel for aging.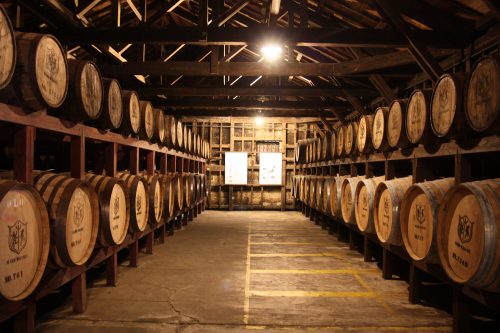 Once you are done looking at the mesmerizing copper stills, head next door to the warehouse where the distillery's whiskies are slowly aging in oak barrels. I personally found this building particularly impressive, with its high ceiling, exposed beams, long alleys of lined barrels and the unique smell of wood mixed with liquor. It is under this exact roof that the first single malt whisky of the distillery is currently aging and will be ready for 2020 to celebrate the Tokyo Olympics.
From theory to practice
One last treat still awaits you to end this fascinating tour: visiting the former family residence of the second president of Hombo Shuzo. A magnificent traditional house dating from 1933, which has been impeccably preserved and maintained and now welcomes visitors with a tasting space and a gift shop.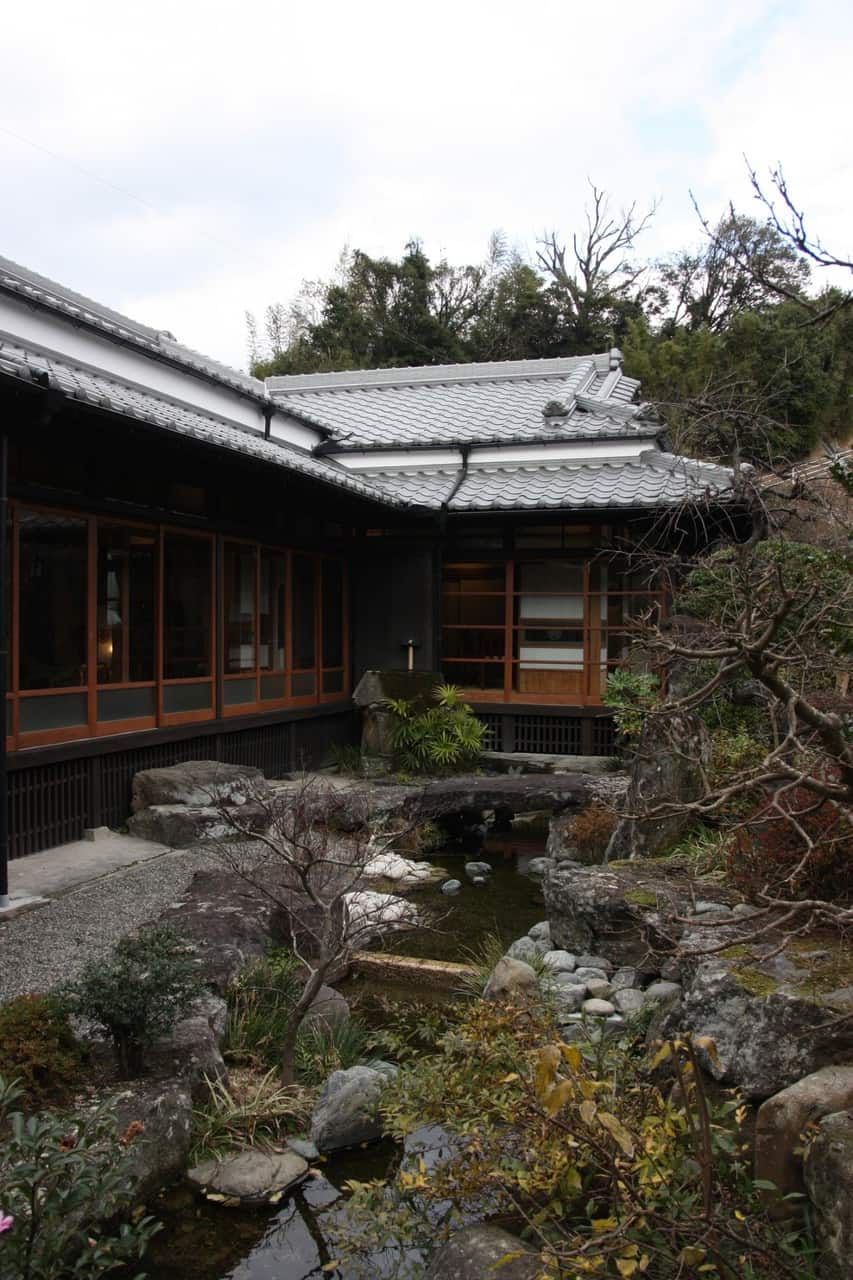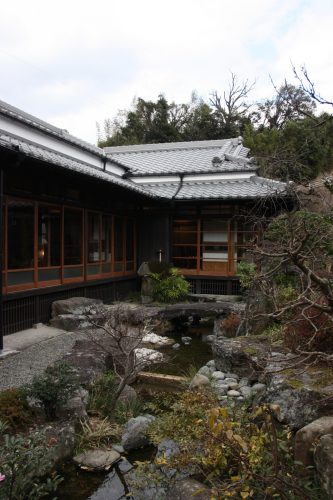 If visiting the distillery has aroused your curiosity (or thirst), head over to the bar where several bottles of Mars's finest are carefully lined up.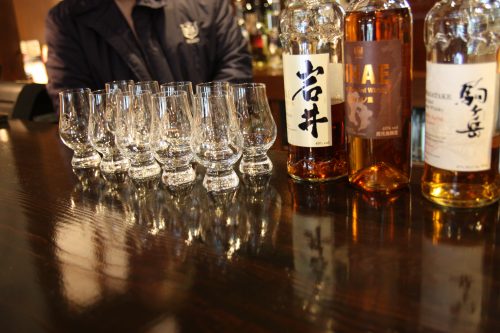 As I am not familiar with whisky tasting, I asked the barman for recommendations. I tasted two whiskies from the company, one of them distilled in Shinshu and matured in Tsunuki, and the other entirely produced in Tsunuki. To end on a more surprising note, I also had the opportunity to taste a delicate rose flavored gin.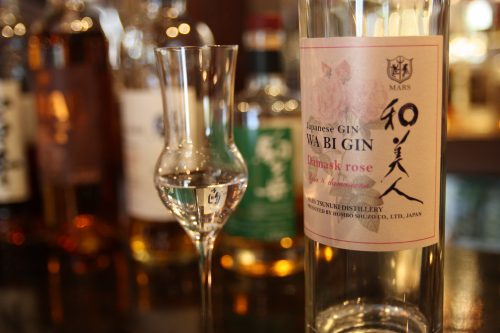 I personally spent my tasting session at the bar, in order to benefit from the staff tips and recommendations, but you can also sit down at one of the indoor tables or why not go outside, on the terrace, to enjoy the view of the beautiful Japanese garden. The perfect scenery to end a great tour!
Practical information
Located only one hour by car or by bus from Kagoshima, Minamisatsuma can be more easily reached than it seems. A flight from Tokyo to Kagoshima only takes about 2 hours, and a Shinkansen ride from Fukuoka 50 minutes. Please note however that going around the area is more easily done if you rent your own car (which can be done at Kagoshima airport or station for example). Check out Minamisatsuma's official website for more details.
| | |
| --- | --- |
| Name | Mars Tsunuki Distillery |
| Category | Whisky Distillery |
| Address | Mars Tsunuki Distillery, 6594 Kasedatsunuki, Minamisatsuma-shi, Kagoshima-ken 899-3611 |
| Access | [map]Mars Tsunuki Distillery, 6594 Kasedatsunuki, Minamisatsuma-shi, Kagoshima-ken 899-3611[/map] |
| Opening Hours | 09:00-16:00 everyday |
| Price Range | Free |
| Payment options | |