SPONSORED by KYUSHU SANKO BUS
Kurokawa Onsen: Tradition Meets Modern
As a traveller, there are certain occasions where the Japan you've seen in old movies, and the Japan that exists in the real world will actually overlap to an astounding degree. Few locations better exemplify this than Kurokawa Onsen, a small resort village, consisting almost entirely of hot spring-centred ryokan (traditional inns). The village exists in a the midst of a small river valley within a tall forest, lending the town the ambiance of a folktale.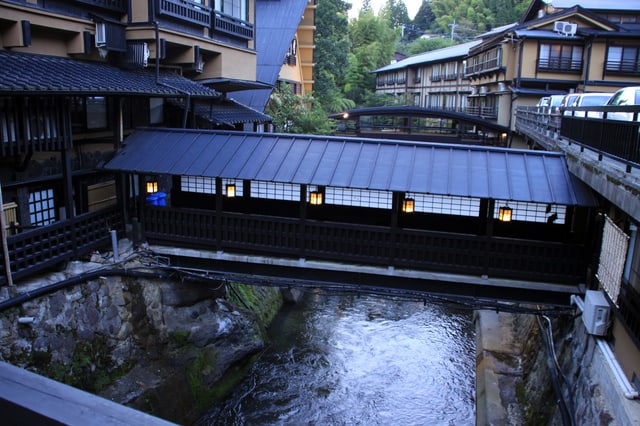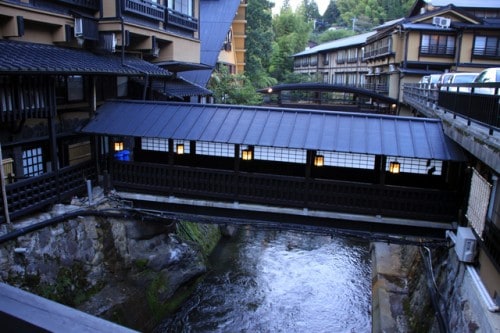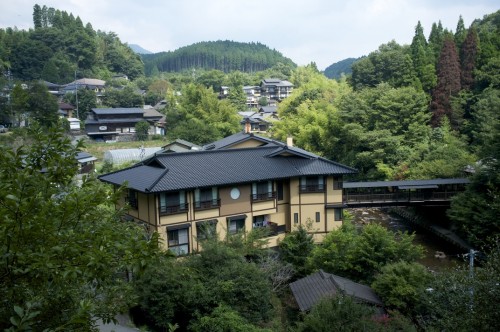 Kurokawa's Famous Onsen and Ryokan
Kurokawa is said to have been a popular spot among onsen-goers since the Edo Period, however it was not until the mid-1970's that the boom to make it a tourist destination truly began. The hotel association has been stringent in their efforts to keep Kurokawa relatively undeveloped, in order not to spoil its ethereal character by prohibiting modern hotels within the central town. Currently, there are over twenty-four ryokan that Kurokawa is comprised of. Each of these hot spring resorts feature their own unique baths, located in caves, bamboo forests, on top of cliffs overlooking rivers and forests. In addition to their unique locations, certain onsen feature special water with healing and "beautifying" properties, or unique hues of spring water.


Onsen Hopping with the Onsen Pass
With so many choices at your feet, the best bet is to enjoy what the locals call "rotemburo meguri" – in other words, hot spring hopping. This can be done most affordably by purchasing a "Nyūtō tegata" bathing pass from the visitor's centre. For 1300 yen, this grants you entry to any three Onsen of your choice. True to the character of the town, these hot spring-hopping passes are offered on small plaques of cedarwood, with design burnt into them, with removable stickers on the back which are exchanged for entry. On the off-chance that you don't feel like entering three baths in one day, these passes are valid for six months, so you can pocket the excuse to return if you so desire.

Maps are available at the Kurokawa visitor's centre, guiding visitors through Kurokawa's twenty-four hots prings, and their specific characteristics. From the visitor's centre there is a shuttle bus which services the ryokan on the outskirts of Kurokawa proper, making its loop every half-hour or so. Once you've received your passes and are ready to go, you may approach the front desk of the ryokan, and they will exchange one of your stickers for the stamp of that particular onsen. You're able to keep the pass with the stamps you've collected, making for an excellent souvenir, and an easy way to remind yourself which onsen you've yet to visit. Alternatively, there is a small shrine located in the centre of Kurokawa where guests can leave their completed passes.
Though the the large part of Kurokawa is comprised of hot springs, there are a fair handful of restaurants, cafes, and souvenir shops, also located in the central town, giving guests a chance to  explore and cool down between baths.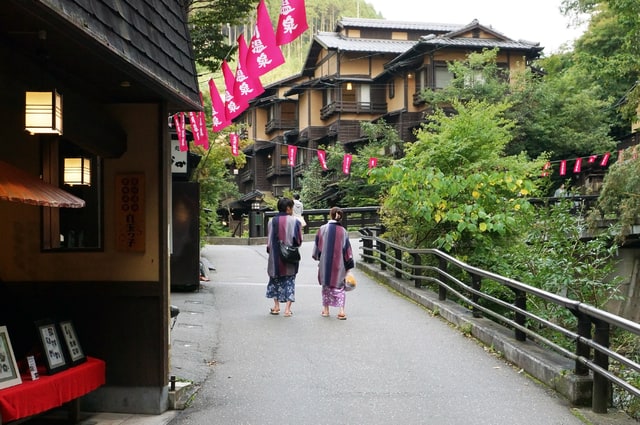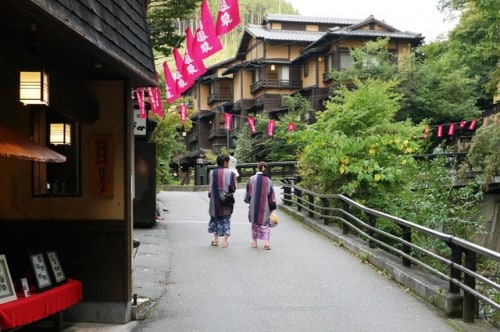 A Word to the Wise
One caution to keep in mind is that due to it's remote location, buses from Kurokawa do not run very frequently. The last bus bound for Aso Station and Kumamoto departs from Kurokawa at 16:25 from a bus shelter about 100m up and and across the road from the point of arrival. These buses prioritize reserved-seating, so guests are advised to book in advance to avoid any potential complications. Booking can be done via  http://www.kyusanko.co.jp/sankobus/english/rsv_kyushuodan/
※The reservation page in English is under maintenance mode until the end of October.