How many video game franchises have worldwide International Championships to their credit? How many hold annual parades starring their most lovable characters? How many can claim to have appeared in the Guinness World Records no less than five times? How many continue to make headlines worldwide both to follow their every new release and chronicle real-world mayhem because of its popularity?
Need I say more?
We can bet that even without reading this article's headline, you may have already figured out what I'm talking about. In February of this year, the world-famous Pokémon franchise celebrated 25 years since it was launched for the first time in Japan and its cultural relevance in its home country continues to enjoy ironclad health with no signs of waning anytime soon. What's the history of Pokémon in Japan, and why is it still so popular?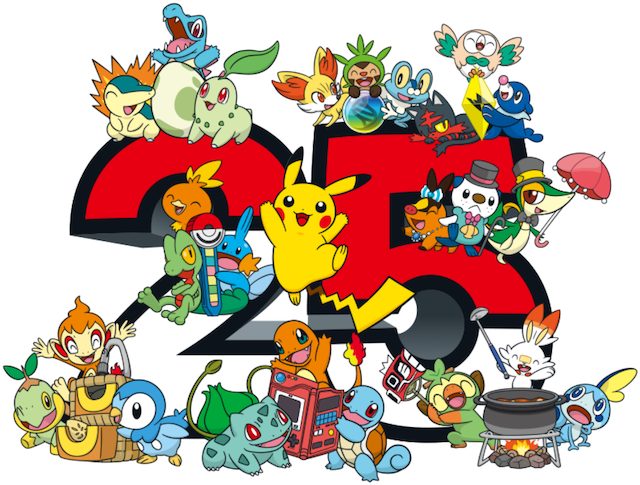 When Was Pokémon Created?
The first video game appeared in 1996 in GameBoy format. But the genesis of Pokémon dates back at least three decades before that date, to its creator Satoshi Tajiri's childhood. On more than one occasion, Tajiri has recounted how much these adorable "pocket monsters" (the name Pokémon is short for pocket monsters) are related to his own childhood experiences. Catching insects or small crustaceans is a very common pastime among Japanese children. Tajiri was no exception. His formative years were spent in Machida, west of Tokyo Metropolis and an area that in the 1960s and 1970s was still mainly rural. These experiences, in which he spent his leisure time discovering bugs of all kinds, explain the reason behind the game that, from its conception, always emphasized the importance of getting out into the world and interacting with others at a time when children's entertainment was dominated by arcades and home video game consoles.
The History of Video Games and Anime in Japan
The rest is history. The basic mechanics of the video game, for the unfamiliar, are relatively straightforward. The game can be considered within the RPG (Role Playing Game) category, in which players take on the role of a trainer and adventurer. There's a whole world to go through, and during this journey, you'll find creatures that you have to defeat in order to capture them, so you can train them to fight against other opponents. There's a set number of creatures, but here comes an important twist that constitutes part of the fundamental magic of the franchise: no one can collect them all by themselves. It's necessary to form relationships and exchange with other players in order to get all the pokémon. Success is impossible without interaction with third parties in the real world.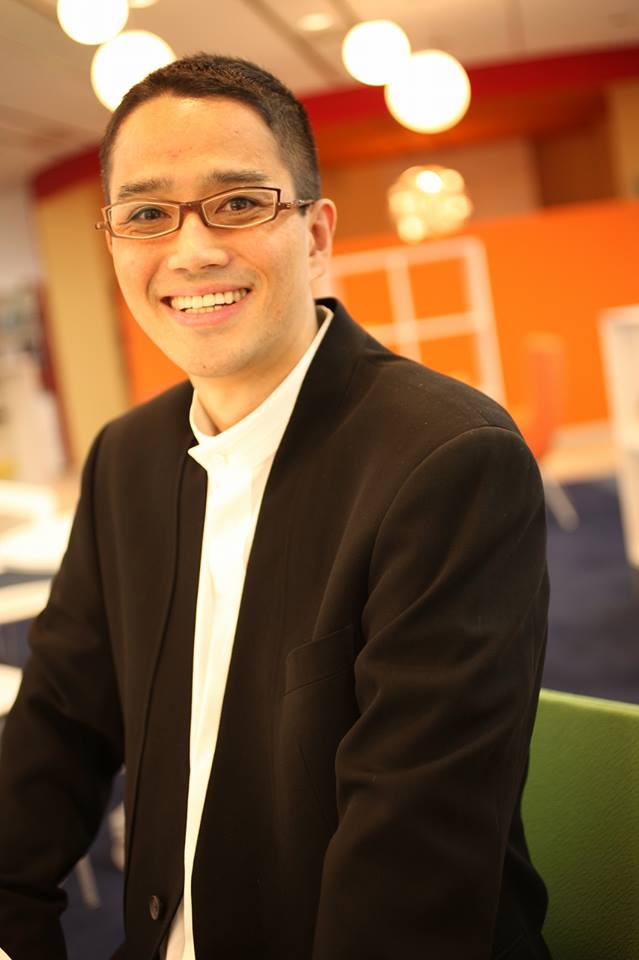 However, despite Tajiri's creative genius, we wouldn't be talking about the Pokémon phenomenon more than two decades later if it weren't for the business acumen of Tsunekazu Ishihara, current president of The Pokémon Company and a crucial figure involved side by side with Tajiri since the first game's development in the 90s. To him, we owe the initial funding that made the first title possible, as well as the expansion of the concept to multiple platforms that have also served as an advertising vehicle:
Pokémon Manga
The video game creators took advantage of Nintendo's agreement with Shogakukan, one of the main manga (Japanese comics) publishing platforms in Japan, to release an adaptation in March 1997 called Pokémon Adventures, which Tajiri has described as a faithful recreation of how he imagined the Pokémon universe. This publication has been so successful that it has remained uninterrupted with 59 volumes (and counting) to this day. The story's basic premise maintains the game mechanics but emphasizes the adventure aspect and the human characters' relationship with their creatures. Besides the main series, several spin-offs have been published in other magazines over the years.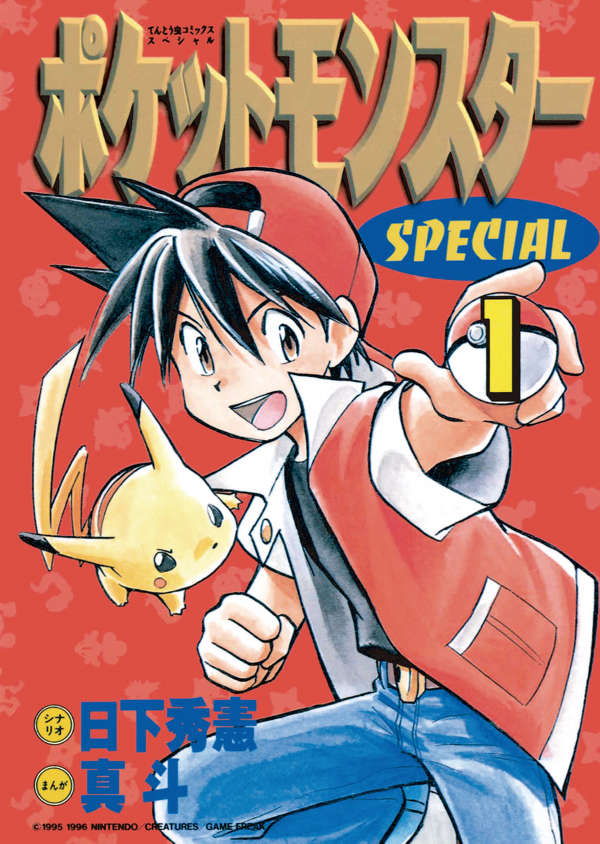 Pokémon Anime and Movies
Naturally, where there's a successful manga, its animated counterpart follows. The producers didn't waste a second. Just a month after the publication of the first manga, in April 1997, they launched the anime's first season, which is still being broadcast today after 24 seasons (and counting). Needless to say, the Pokémon animated universe is not limited to the small screen. So far, the list of animated feature films amounts to 23 films to which we must also add Detective Pikachu, a live-action based on the video game of the same name and starring international household names such as Ryan Reynolds and Ken Watanabe.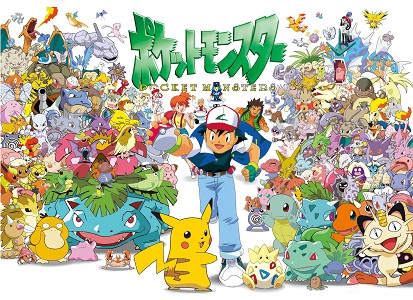 Collectible Card Games
Another of Ishihara's great successes was the introduction of a card game. It also replicates the collecting and trading aspect already existing in the video game and adds the competitive and strategic factor of card games, which require the acquisition of various sets and the search for stronger (and infrequent) cards to strengthen the initial set. The success of this model relies on constant innovation, where new sets of cards are constantly entering the market to keep players interested. Interestingly enough, the furor achieved by the card game led to the launch of the Pokémon Trading Card Game, a video game for the GameBoy Color mimicking the card game mechanics. Thus, from the console to the cards and vice versa, coming full circle.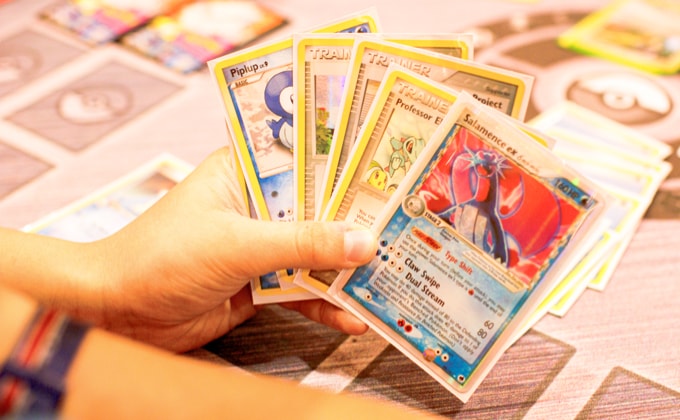 Merchandising Pokémon Products
We can't explain this part without pointing out that Ishihara's own entourage "crowned" him as The King of Toys. From the very beginning, he's been involved in a very hands-on way in the supervision of all merchandising products (toys, accessories, etc.), contributing ideas and establishing clear strategies on why such a product could or could not carry the Pokémon brand. No decision has been taken lightly, which hasn't prevented us from enjoying a spectacular avalanche of products for absolutely all tastes. ALL OF THEM.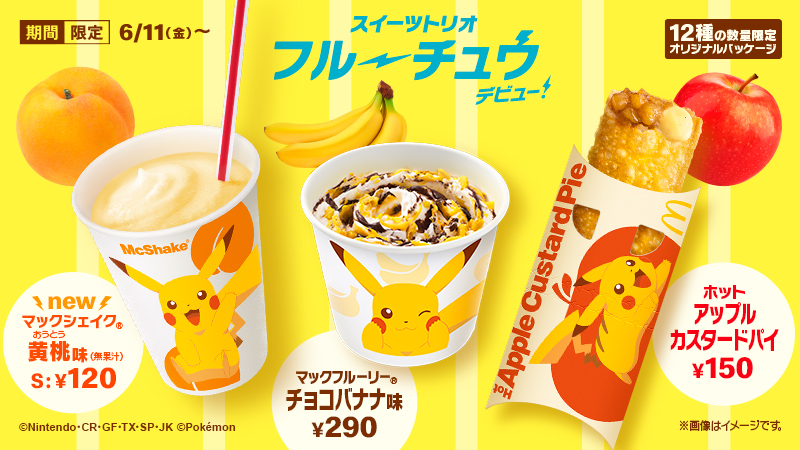 This way, the feedback between games, comics, shows, and a cornucopia of available products, have worked to satisfy and at the same time amplify the existing demand for everything that has to do with Pikachu and co.
Pokémon's Incredible Success in Japan
Seen from a distance, the formula for success seems obvious. An extensive gallery of critters, each one lovelier than the next. Creatures with which you establish a relationship similar to the one you could have with a virtual pet to play with friends and strangers. Characters living in a steadily ever-expanding universe thanks to an inexhaustible number of stories, objects, and gadgets we can surround ourselves with, covering the most diverse market niches. Products that can be attractive to any kind of audience regardless of age. The latter is an important factor. Pokémon is an accessible game that has won over fans of all ages, and if we add to this the Japanese love for all things "cute" and kawaii, the results are obvious. It is fortunate that the character designers ignored Nintendo's American division's opinion, as they had deemed it too cute.
Too cute indeed, so much so that the entire world fell at the feet of Pikachu, his high-pitched voice and electrified cheeks. The undisputed star of most spin-offs always has a prominent position whether we're talking about Pokemon themed cafes or one of Yokohama's most prominent events, the annual Pikachu parade in Minato Mirai, which is a fully established occurrence at this point.
But more than certain extraordinary events, the rage of Pokémon in Japan is best explained by its presence in more everyday areas, not only in the extensive merchandising but also in details such as the increasing number of manhole covers decorated with Pokémon designs throughout the Japanese archipelago. Or the fact that over several years, All Nippon Airways had some of the planes in its fleet painted with Pikachu and company.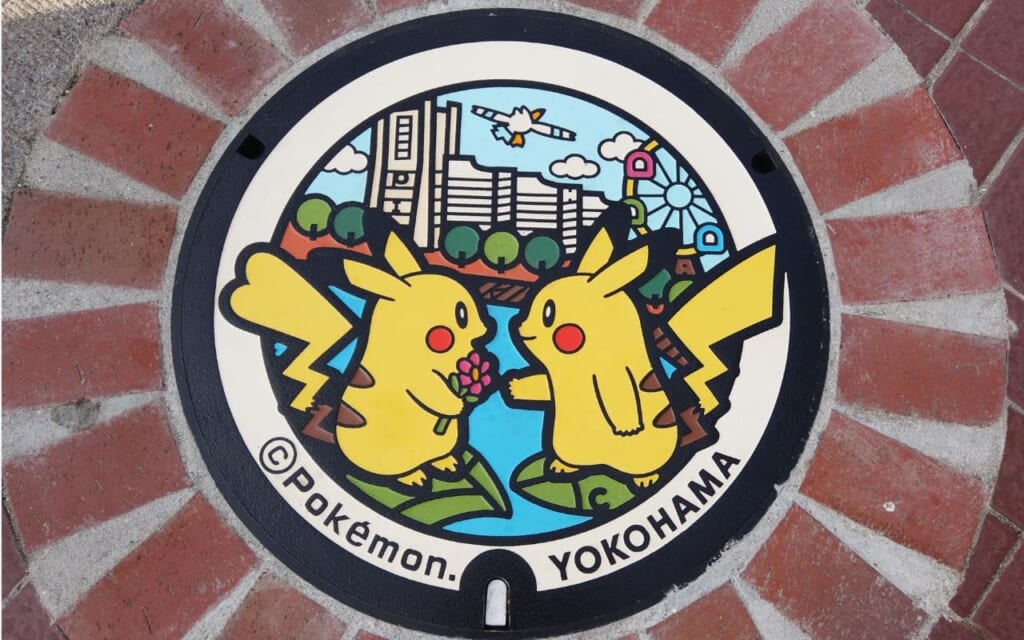 Pokémon: The Success of the International Export of This Franchise
We have already reviewed all the major factors that have come into play to explain the success of the Pokémon franchise both inside and outside Japan's borders. However, the Pokémon fanbase probably reached true global paroxysm with the launch of Pokémon GO in 2016. This game illustrates well the international success of the franchise as an international collaboration between Nintendo/The Pokémon Company and the American company (and Google spin-off) Niantic Labs, specializing in augmented reality technology.
The worldwide craze was immediately unleashed. Finally, an interactive game that didn't require a console but could be played on any smartphone took the universe created by Tajiri's logic to its last consequences. The playing field jumped from consoles to the real world, filling the Pokédex required traversing all over your city and maybe even a little further. The magic of augmented reality technology turned many real places into virtual gyms where fierce battles were unleashed between rival teams of the blue, red or yellow factions. The overlapping of real and virtual spheres is the perfect setting for bringing together people from diverse backgrounds and different generations to have fun by participating in a collective fiction designed to take place in the real world, to which the years have only added improvements.
Pokémon is probably the world's largest video game-based entertainment franchise. Multi-platform, multi-generational, and with universal appeal. Add to this the value of social interaction and you realize that we are dealing with a product that has practically everything and continues to accumulate followers among new generations of players. It's not afraid to adapt or connect in different ways with pop culture, such as the music video in collaboration with a well-known pop singer as part of the celebration of her 25th birthday. There is no doubt that we will have the opportunity to celebrate 25 more. At the very least.