If you're a fan of Japanese video games, manga, cosplay or comics, you will be naturally drawn to the Akihabara district of Tokyo during a trip to Japan. However, it's not the only place in the land of the rising sun to indulge in this unique aspect of Japanese culture. There are other areas scattered across the country, one of the most notable being Den Den Town in Osaka. But, what are the shops really like? Keep reading to discover more.
What Products Can You Find in Den Den Town?
In this district, popular with gamers and otaku (a term used to describe people with an often all-consuming interest in anime and manga), you'll find a large variety of products to suit every taste: from mobile phones, to games consoles and secondhand video games (both vintage and the latest games) to cosplay accessories and shops filled with figurines. Whilst secondhand products are the district's speciality, you can also find many new products along with them.
If you are on the lookout for specific high tech components, look no further than Den Den Town. Some sellers can speak English and will be able to help you find what you are looking for.
What Are The Best Shops?
If you're searching for gaming arcades, it's not the district's strong point, although there are a few in the area. That said, to indulge in your gaming passion, head to Taito Station which stretches over several floors. This national chain is the place to experience all of the regular video games found in Japanese arcades, from musical games to cards and racing. On the first floor, you can find machines commonly known as "UFO Catchers", where the primary aim is to bag yourself one of the soft toys by controlling a metal claw (it's more difficult than it sounds!).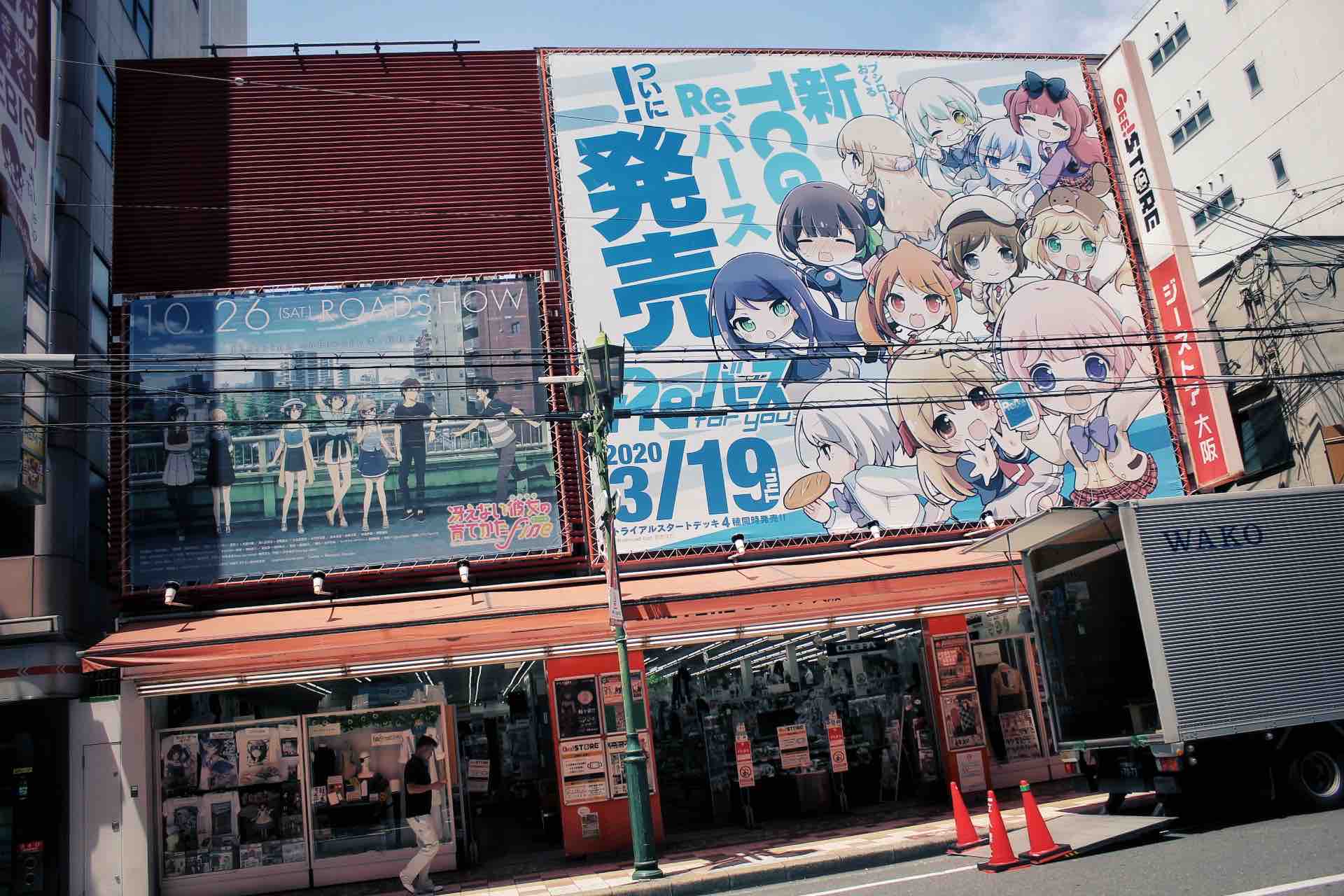 Walking around Den Den Town, you will find many interesting shops. The first shop that I would recommend is Gee! Store/Cospa. Here, you can find numerous outfits and Cosplay essentials as well as products from your favourite anime. However, you should be aware that some prices can be jaw-dropping expensive.
Other peculiar devices that you will come across in the area are these funny little machines known as "gacha-pon". It's a simple concept: just insert a coin in the machine to recieve a small plastic ball which drops into the tray below. They cost between 100 and 400 yen and part of the fun is that you don't know what your ball will contain from among the several different types of toys available in the machine. Many of the objects are unique and make ideal, inexpensive gifts.
Close to Namba station, you will find an enchanting shop which specialises in vintage products and secondhand games consoles. With other locations in Ikebukuro and Akihabara, Tokyo, Super Potato has everything from Super NES, Nintendo 64, and even PlayStation 1. However, even though many of their items are unique, their rise in popularity has enabled them to charge higher prices for their products.
If you are looking for an extensive range of products from your favourite anime, you can't go wrong with GETS. This shop sells beautiful figurines from anime, albeit at somewhat interesting prices. Nearby, you can also visit Animate which sells anime products as well as CDs and books. Don't forget to stop by "K-Books" which sells more anime paraphernalia, games and manga. As you can see, there are so many shopping opportunities in Den Den Town!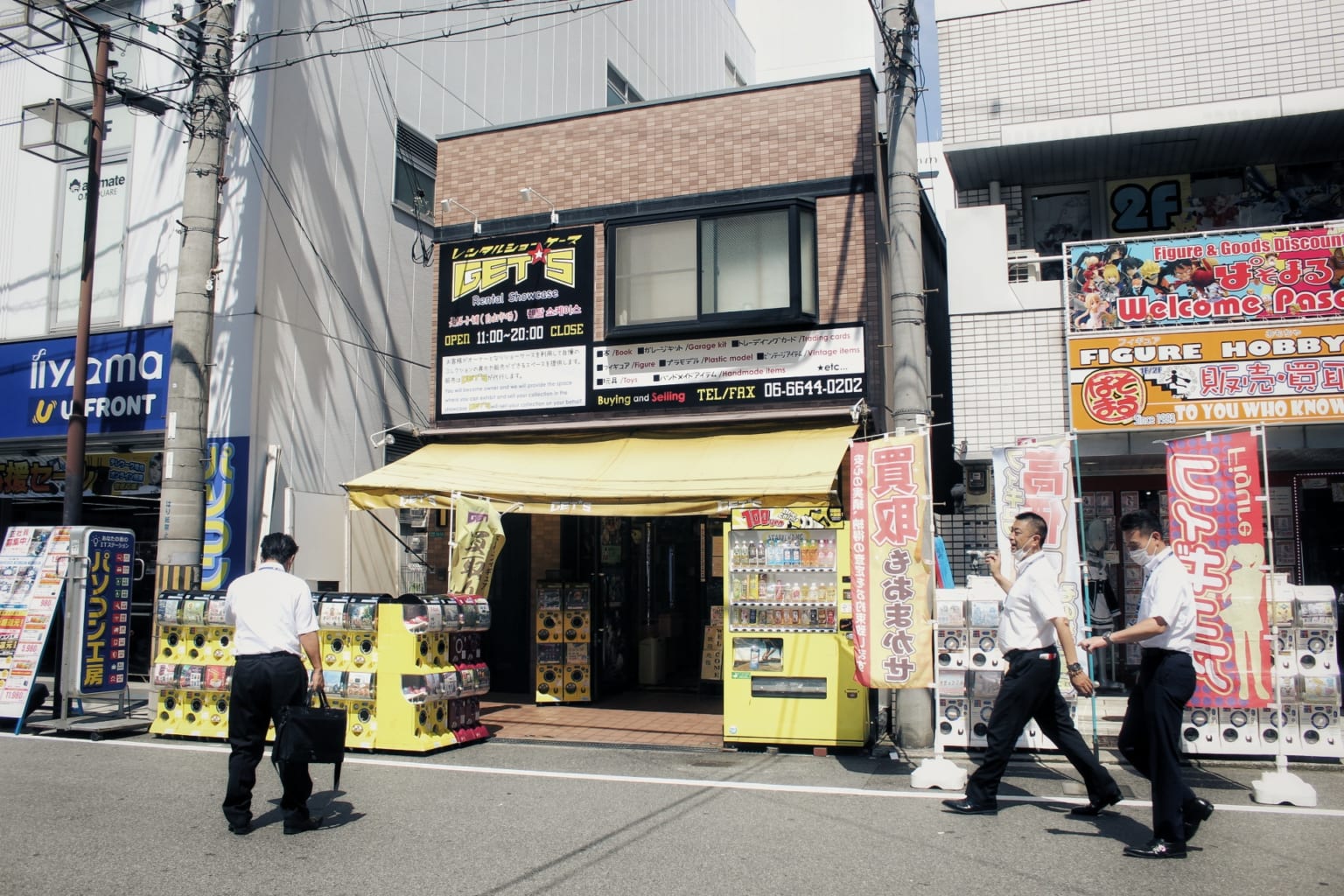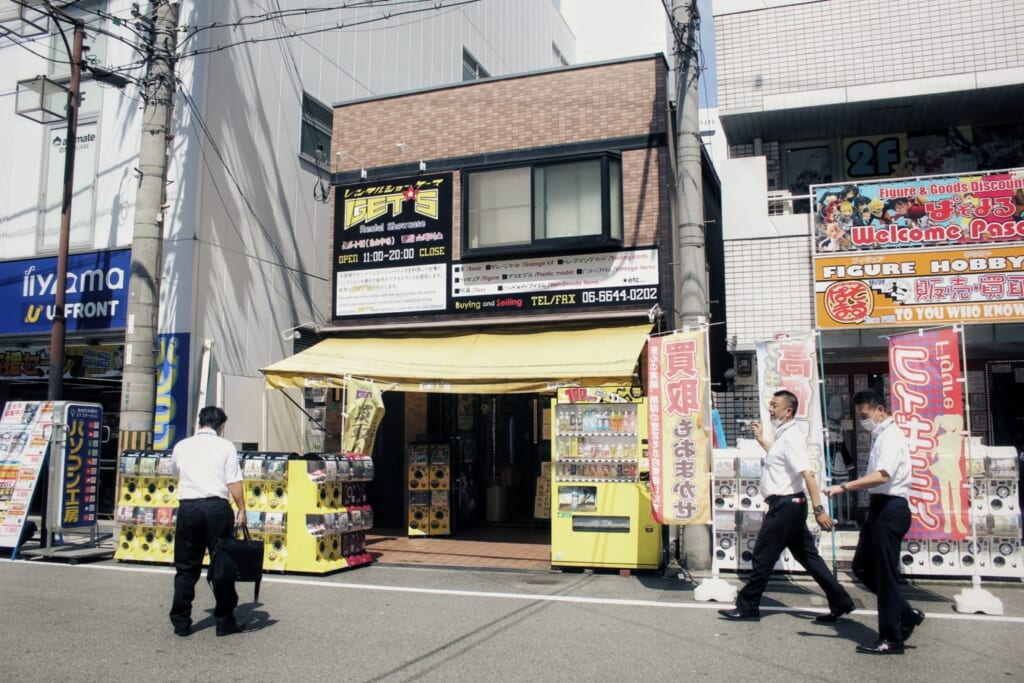 If you have been drawn to Den Den Town by an interest in cosplay, I would definitely recommend a visit to Cospa. The prices vary according to the products but if you are on a budget then they have an excellent range of secondhand items. Rest assured that the Japanese generally take good care of their possessions so the products are usually in excellent condition. Similarly, the second floor of K-Books is entirely dedicated to cosplay products.
Can You Find A Bargain When Buying Figurines And Video Games?
If you are looking to buy figurines or secondhand video games, Den Den Town is certainly the best place in Osaka. You will find several interesting shops and it's easy to spend hours browsing the aisles. However, in recent years, the area has become more popular and many establishments have significantly increased their prices to match demand.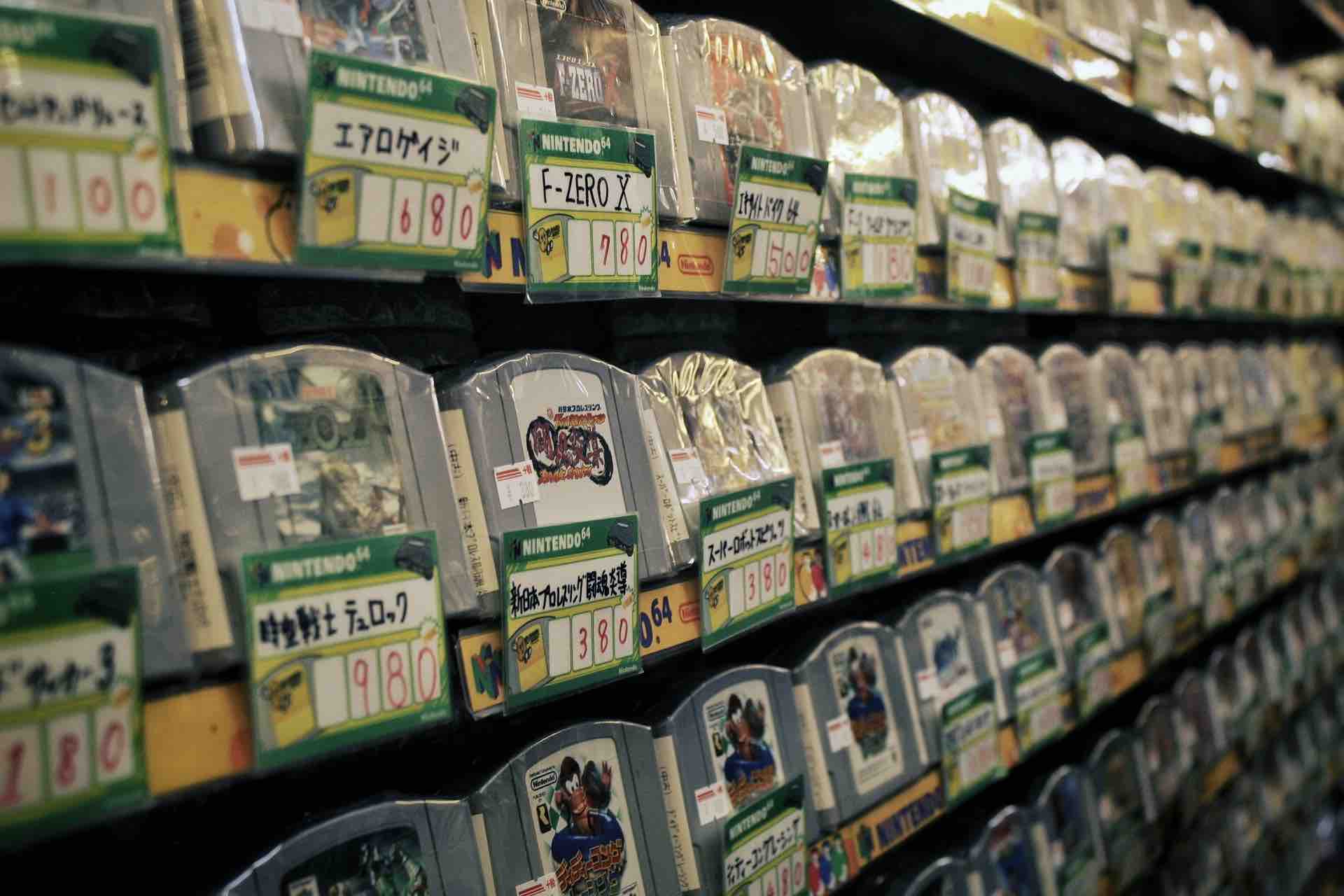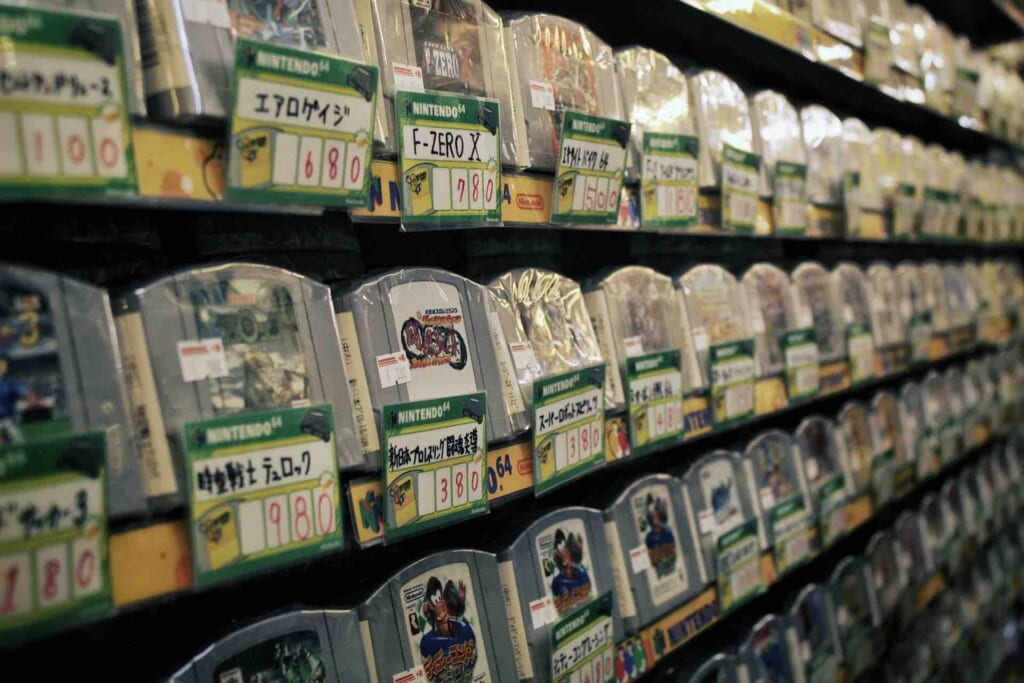 These days, shops are aware of the growing appreciation for Japanese products, especially amongst foreign tourists, and this is reflected in their pricing. The more the interest in the products, the higher the value of the goods. Some shops have increased their prices as they realise that visitors will pay more than the product is worth.
For this reason, I would advise you to take your time and compare prices in the different retailers before deciding which figurines and video games to buy. You might be pleasantly surprised when you visit some of the smaller shops. It's also interesting to see the vast difference in price between Tokyo and Osaka when buying a similar product.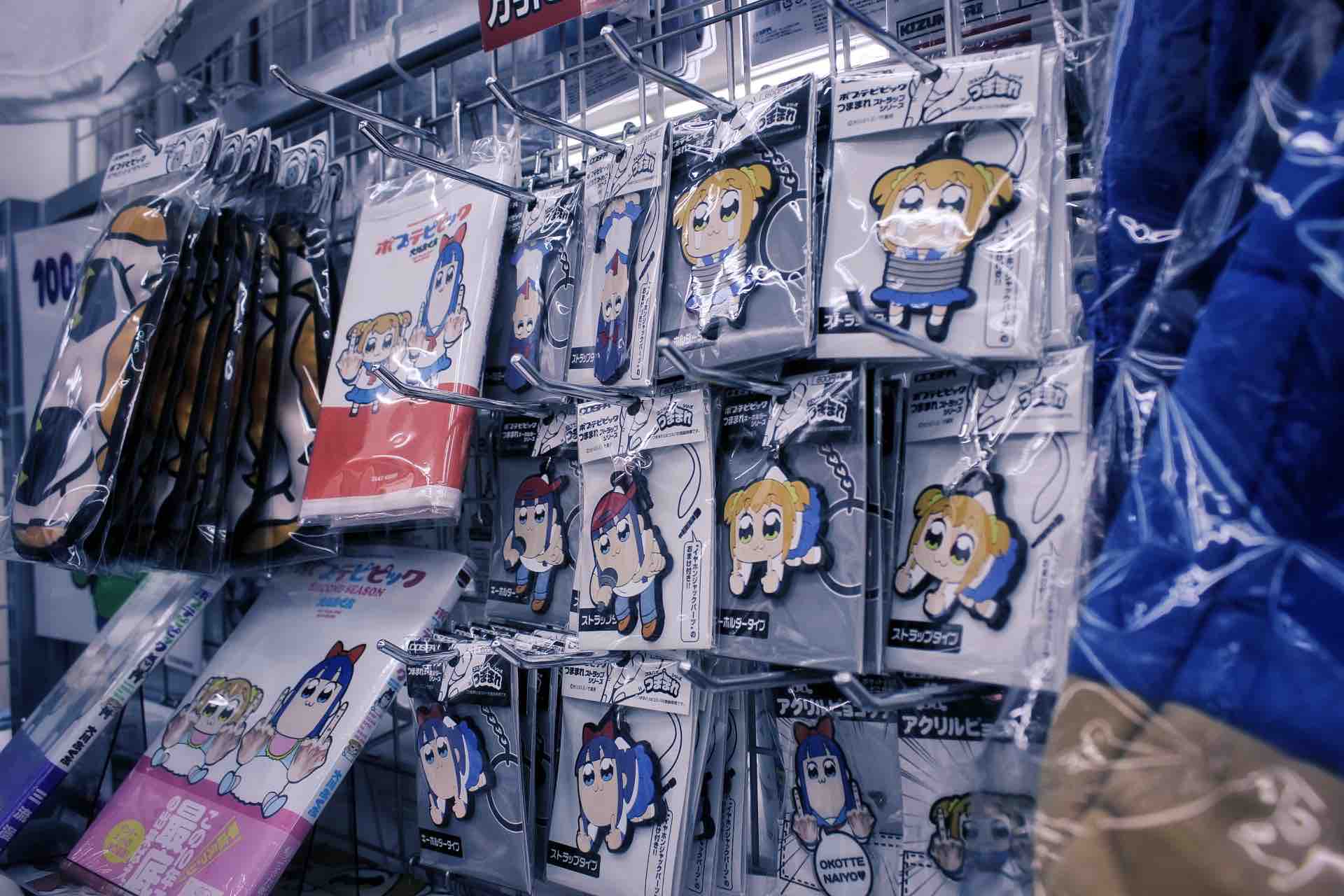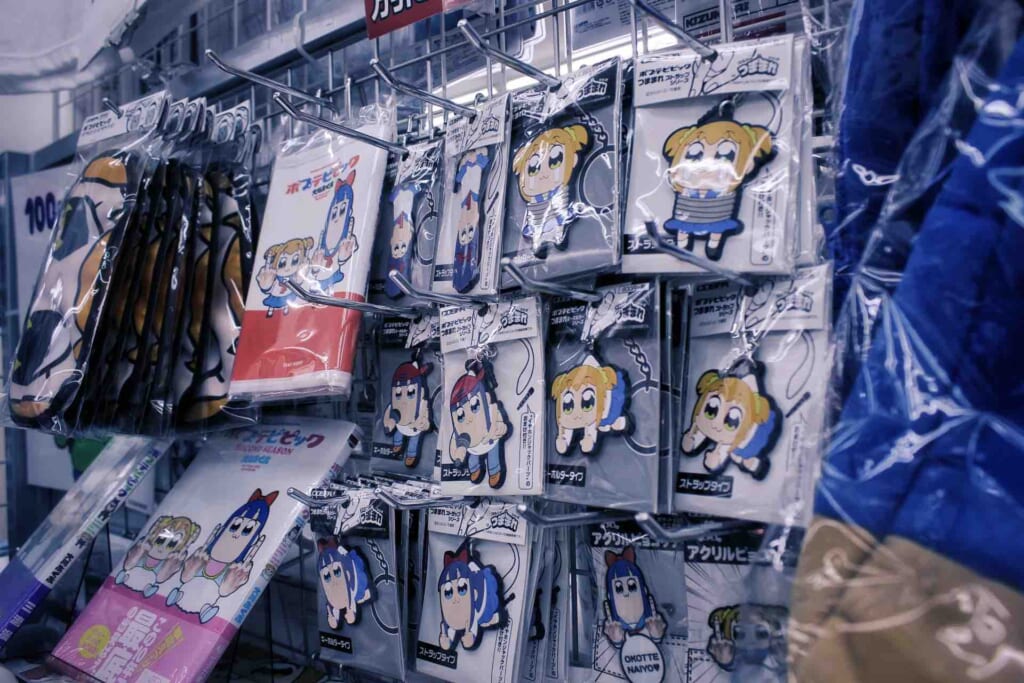 Is Den Den Town As Lively As Akihabara?
If you like anime, Japanese video games or figurines, you will certainly find excellent quality shops in this part of Osaka. However, Den Den Town is not as geared towards otaku or "geek" culture as it's counterpart Akihabara. The streets of this area are comparatively less lively and there isn't the same electric atmosphere as the district in Tokyo.
Recently, the area has undergone rapid development and there are many good retailers that you shouldn't miss. However, as is the case with many successful redevelopments, it has become more difficult to find what you're looking for at a reasonable price.
When you look beyond the price, there are a wide range of shops and you are sure to find "old school" products as well as more recent ones. Whether you are looking for mobile phones, video games, or figurines from board games, you will find them in this area of Osaka. Most shops are near each other so you don't have to go far when you're shopping. What's more, several shops offer Tax-Free discounts which makes them even more appealing for visitors looking to save some extra money.
It's important to remember that the two areas, Akihabara and Den Den Town, share similar traits but offer different experiences for visitors. Most notedly, you will find significantly less themed cafes, large electronics stores, and games arcades in Osaka. But the streets are generally less crowded and you can walk along at a more relaxing pace than in Tokyo.
The district is home to many specialist manga shops, known as 'Doujinshi', which, if you aren't familiar with them, are adult manga sellers and offer a range of erotic publications. Melon Books is one of these shops and, even though there is nothing to suggest what can be found inside, it's worth paying attention if you are passing by with small children.
As you walk through the streets of Den Den Town, you will see the friendly faces of your favourite manga heroes staring back at you, alongside huge billboards for recognisable anime such as the Gundam series. You will then stumble across several shops selling scale models and figurines that you can assemble yourself (although, generally the instructions are only in Japanese).
We also recommend a visit to the area of Nipponbashi where you'll find a few independent shops that are interesting. In fact, one of the best ways to discover the delights of Den Den Town is to explore the area on foot and you will often be surprised at what you find.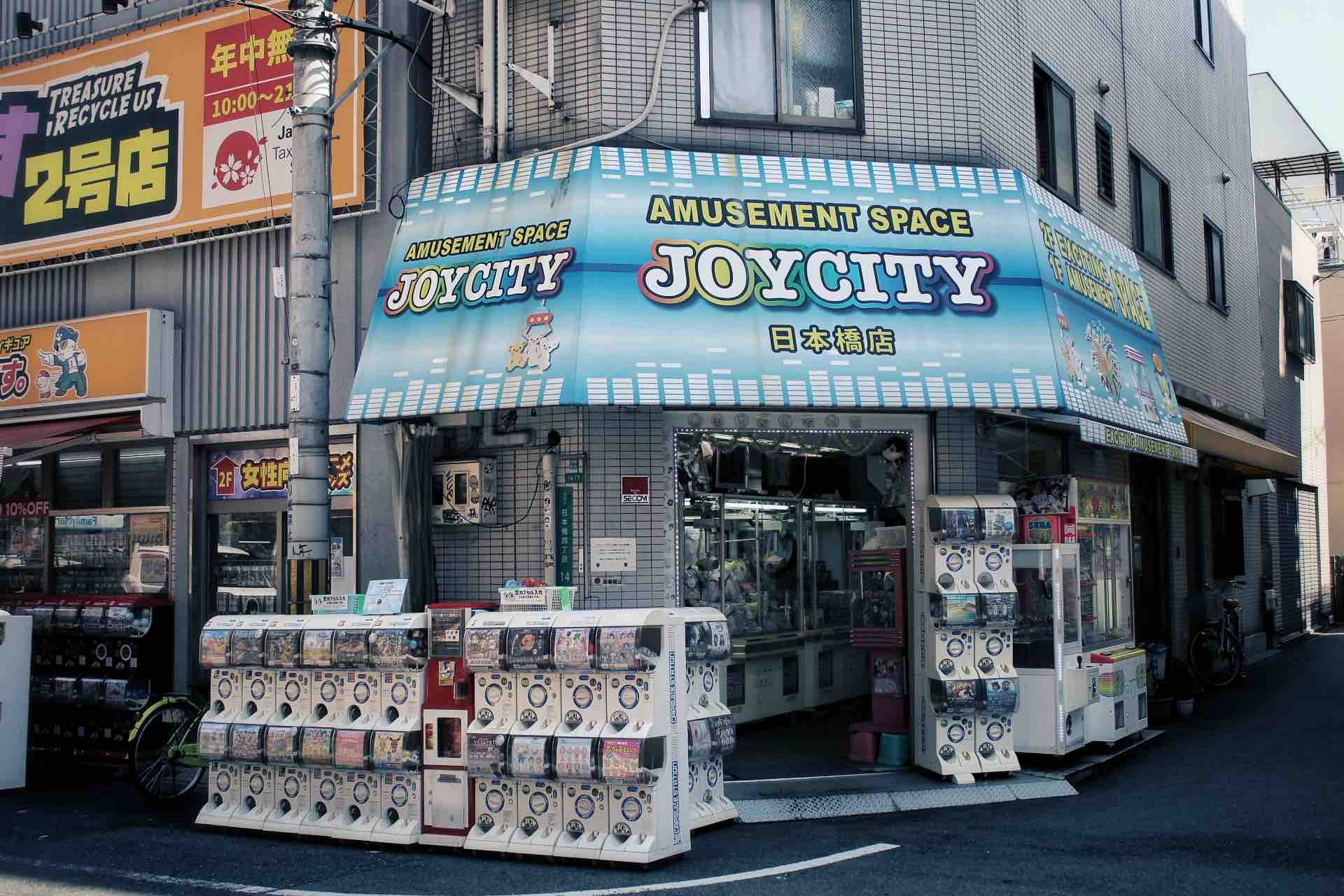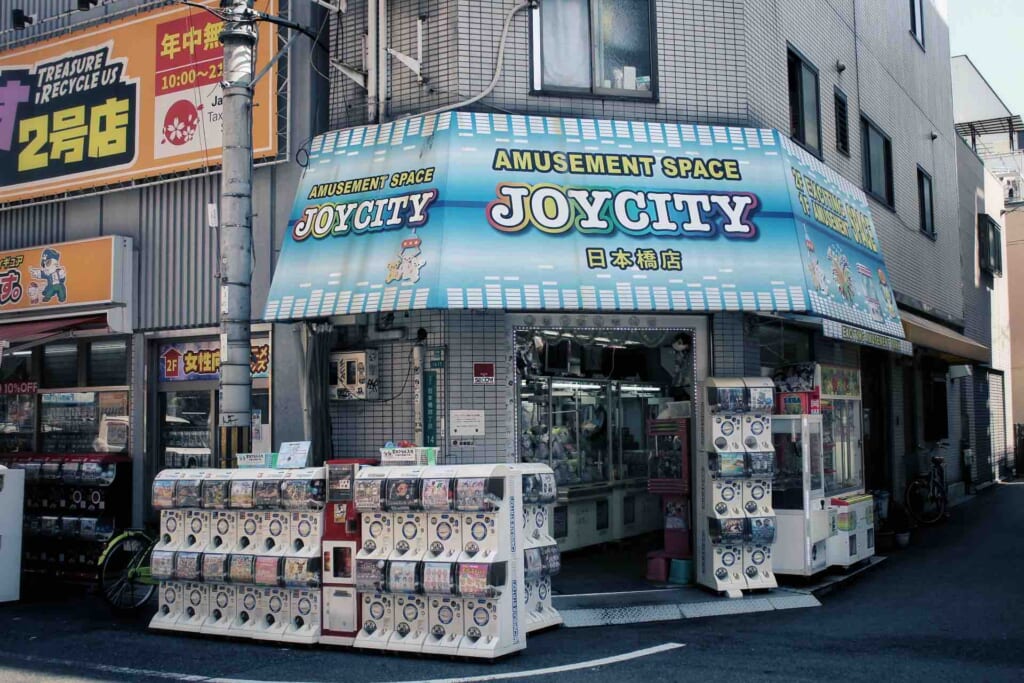 Where Exactly Is The Geek District Of Osaka?
You can't miss Den Den Town. Situated south of Nipponbashi station, it is easily accessible from all of the major subway lines in Osaka and just a few metres from the big shopping centre, Namba Parks and Namba Station. Even though the station is immense and you may get lost, the simplest way to reach Den Den Town is by following signs from a station exit. Rest assured that all routes lead to Den Den Town, or certainly nearby!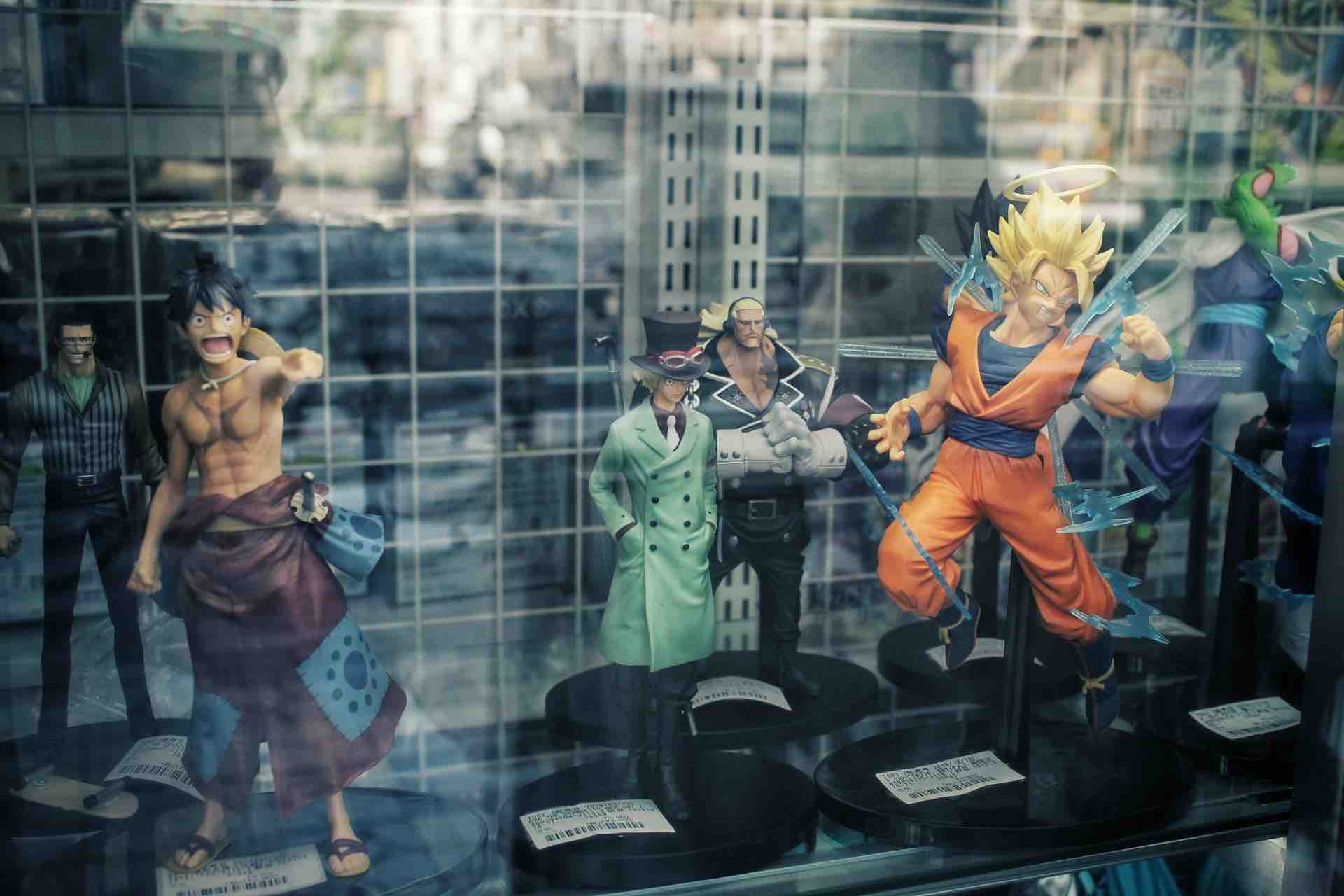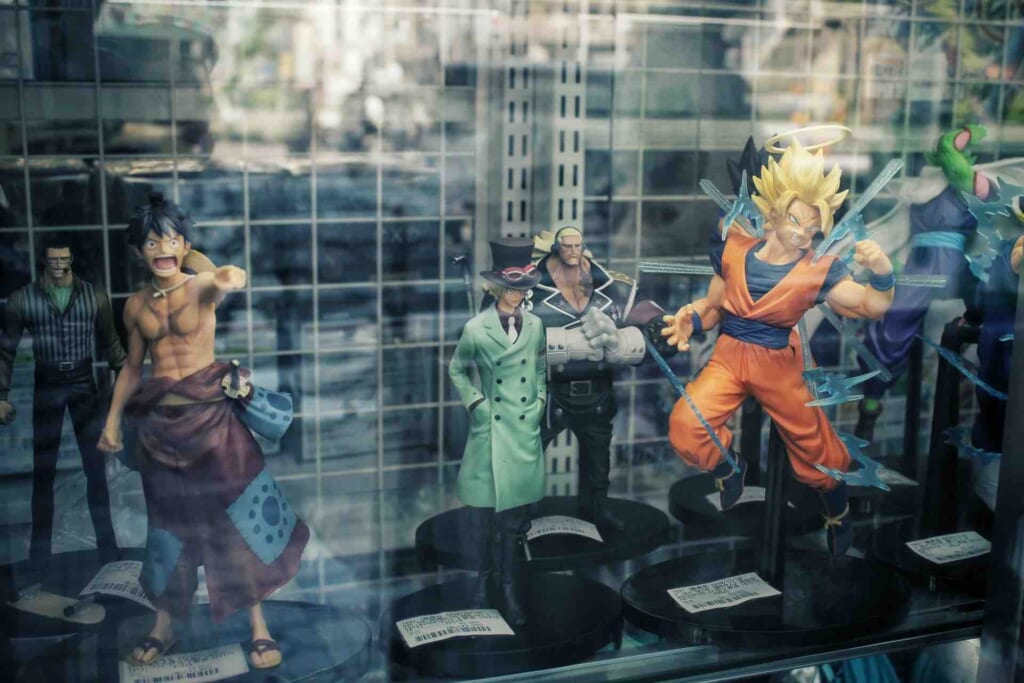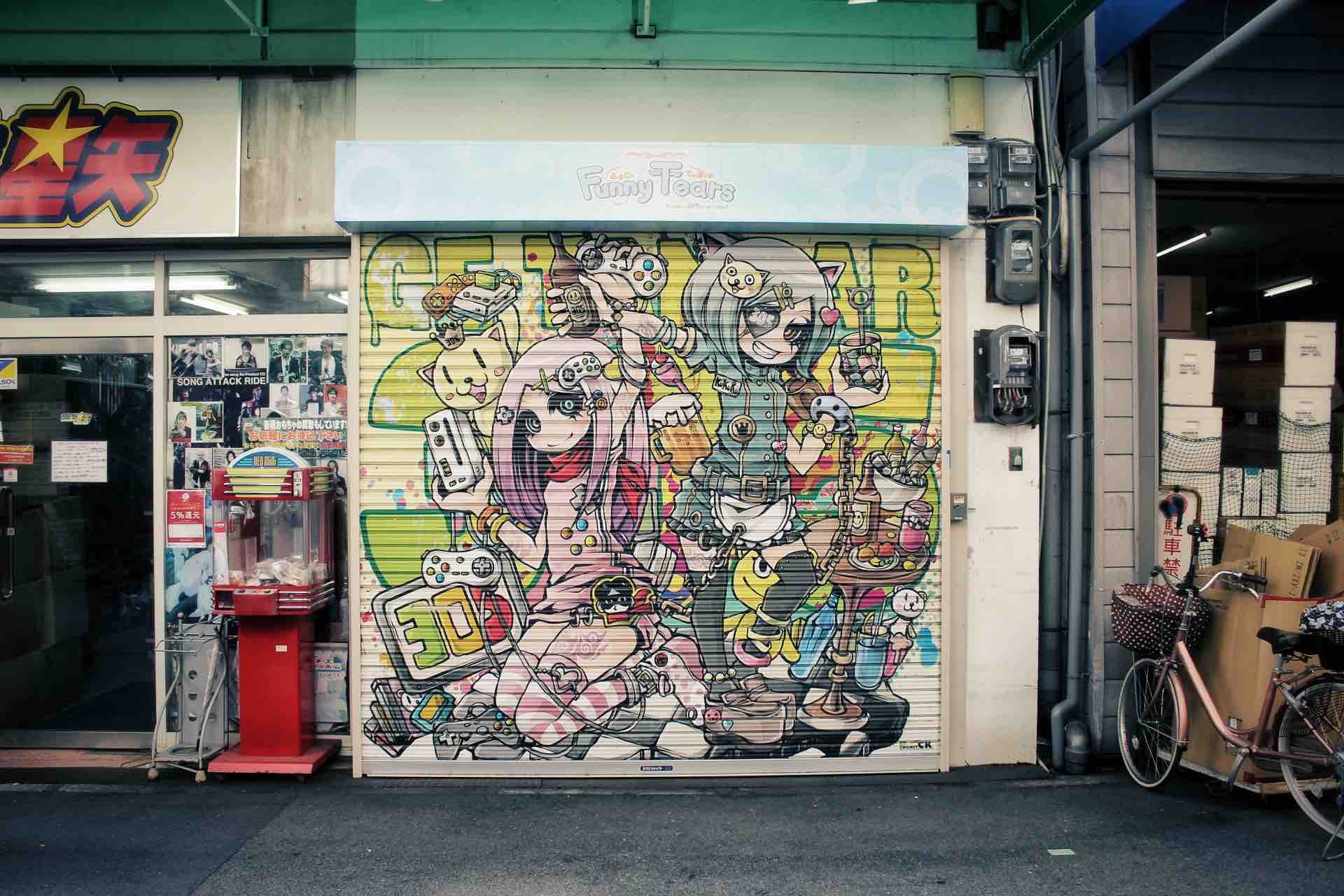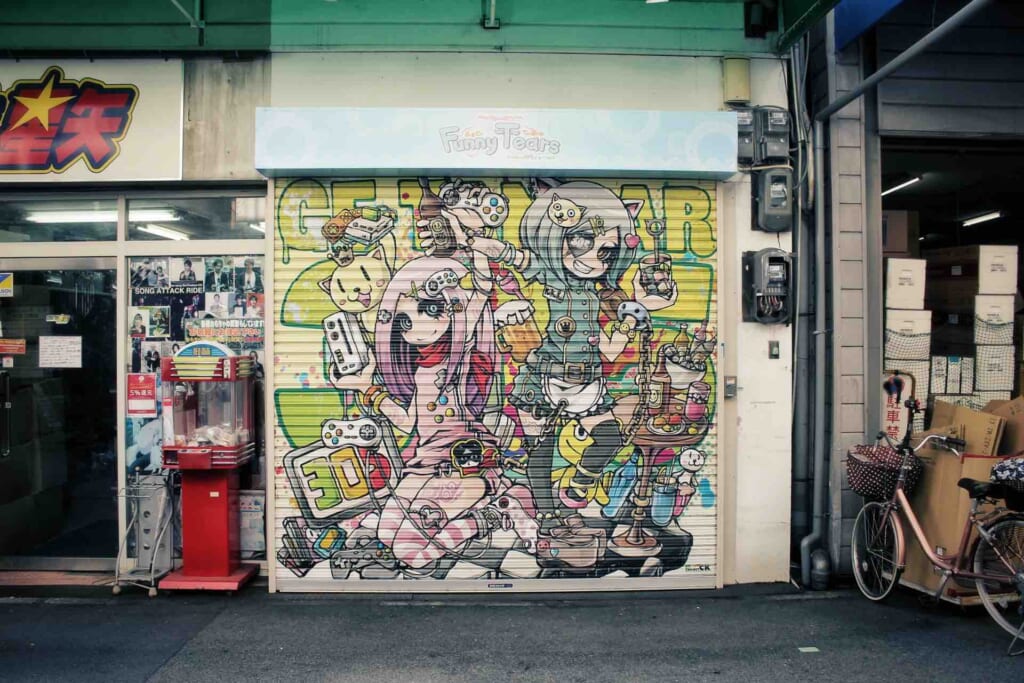 The area has not always had such a good reputation and it's necessary to point out that some of the facilities have not been renovated for some time. Furthermore, the portrayal of women in some of the Maid Cafes is far from ideal, not to mention the behaviour of some of the fans who frequent these places.
All things considered, Den Den Town is certainly an must-visit area of Osaka and should be high on your list if you are a fan of video games, anime, manga, and figurines. You will certainly find what you are looking for but it's important to be sensible when shopping, otherwise your spending money will certainly take a hit. Enjoy!