Japan is the country of origin of Pokémon and has been part of Japanese culture for me since I was a child. Even if Japan had already released the first Pokémon game in 1996, the hype surrounding the fantasy creatures is still unbroken and seems to be growing steadily. There are numerous Pokémon Centers and stores with merchandise in Japan. In addition, permanent cafes offer themed food and drinks, and new games, films, and more are released regularly. So why not apply the Pokémon fanfare to tourism too? Here, we'll discover the world of Pokemon manholes.
The Cult of Manhole Cover Designs: When Did it Start in Japan?
When traveling in Japan, it is worth keeping an eye on the ground because manhole covers if often not a dull design. They often include a specific symbol of the area or city as part of their design. The unique manhole covers were originally designed by an employee of the Ministry of Construction to create awareness and acceptance for costly modernizations of the central sewage system in the 1980s. Now, more than 90 percent of Japanese communities have their unique manhole cover designs, and there are over 10,000 different patterns and images across the country.
Of course, this also brings up collectors and fans who post manhole cover designs online or collect trading cards from various locations.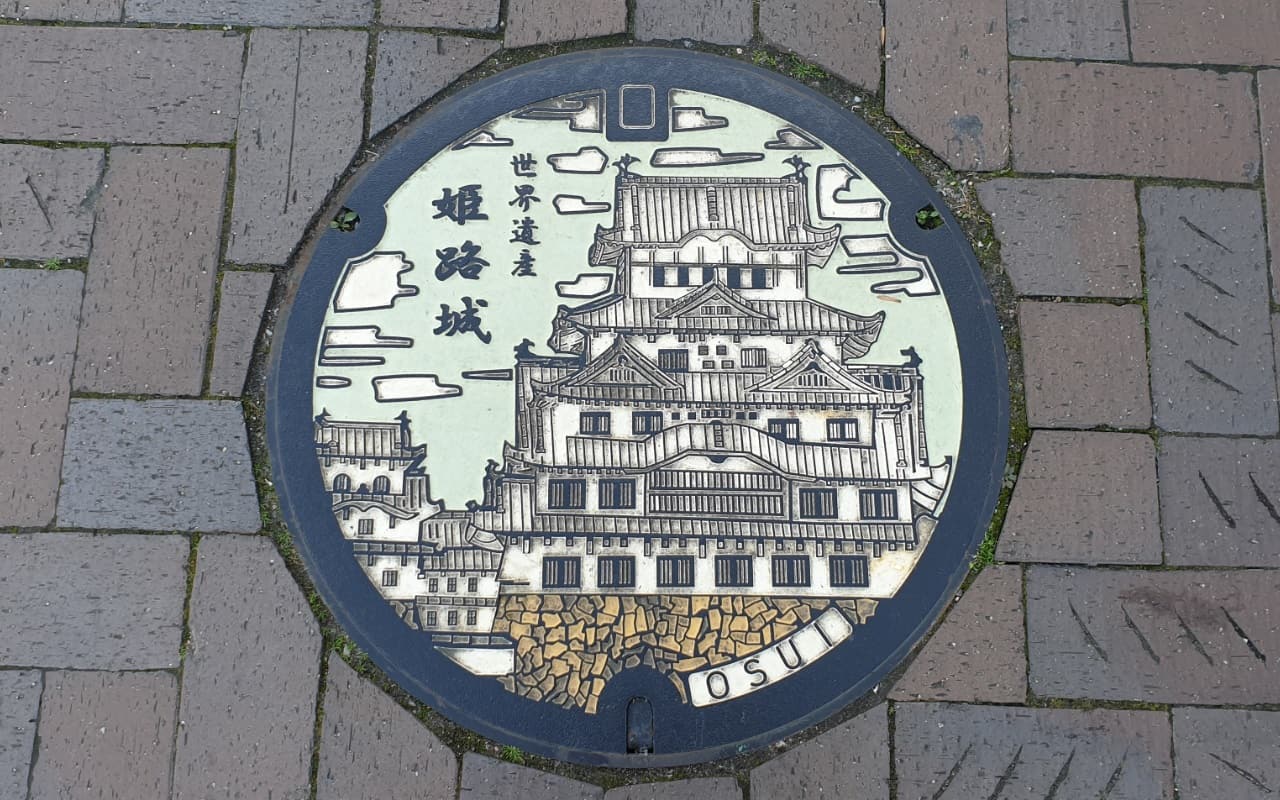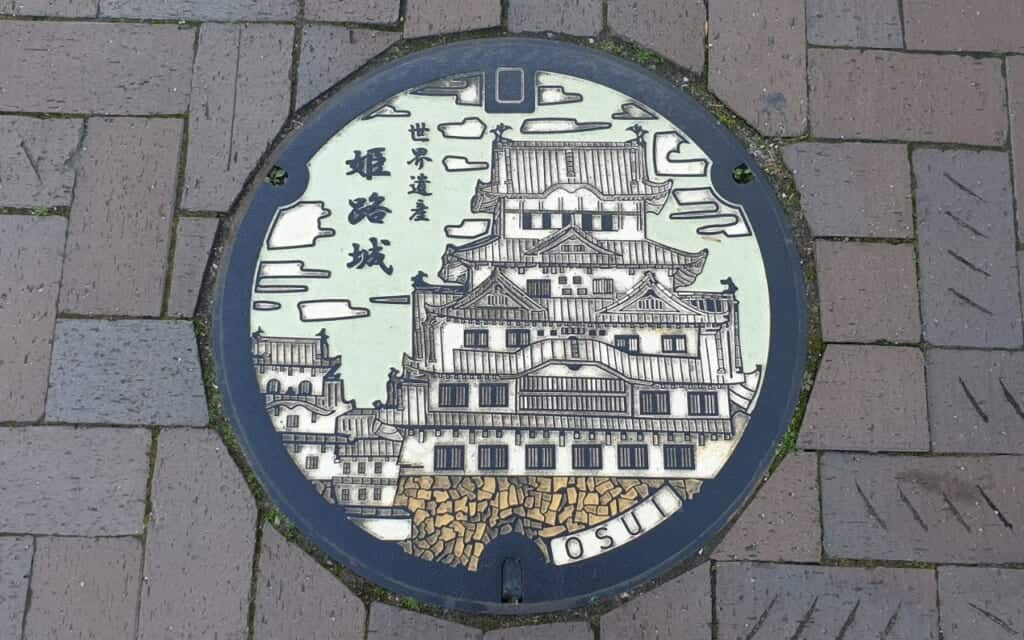 PokeFuta: The Beginnings of Pokemon Manhole Covers and Where to Find them in Japan
Pokémon has also jumped on the manhole cover cult. Since 2018, more and more Pokémon-themed manhole covers have been distributed across the country. These are called PokeFuta (ポケふた) in Japanese or PokeLids in English. There is now a separate official website for Pokémon manholes, available in Japanese, English, Chinese, and Korean.

PokeFuta started in December 2018 with nine manhole covers of Eevee and its evolutions in Ibusuki City in Kagoshima Prefecture. The connection between the city's collaboration with Pokémon sounds banal, especially since the reason is due to "Ibusuki" sounding similar to "Eevee suki" (イーブイ好き), meaning "I like Eevee." However, this choice was also made in the hopes that the popular Pokémon would attract more tourists to the unknown area.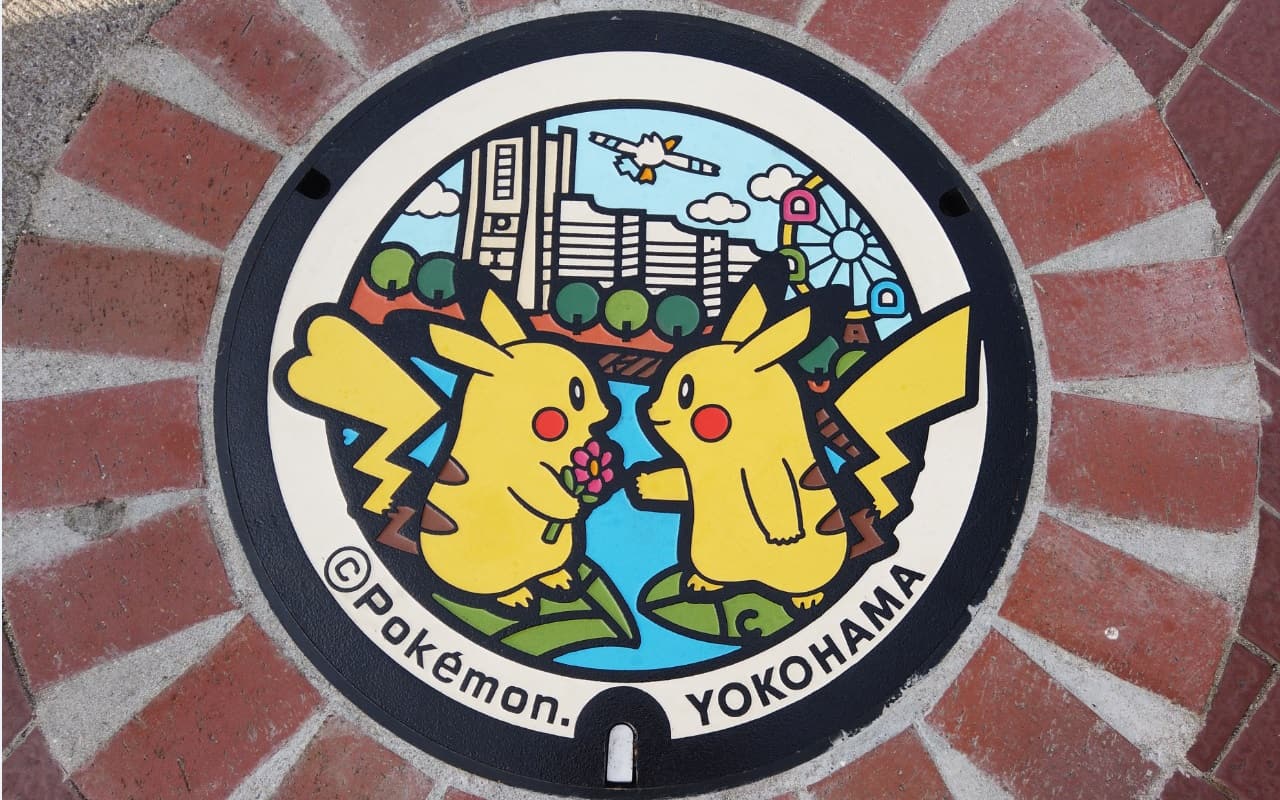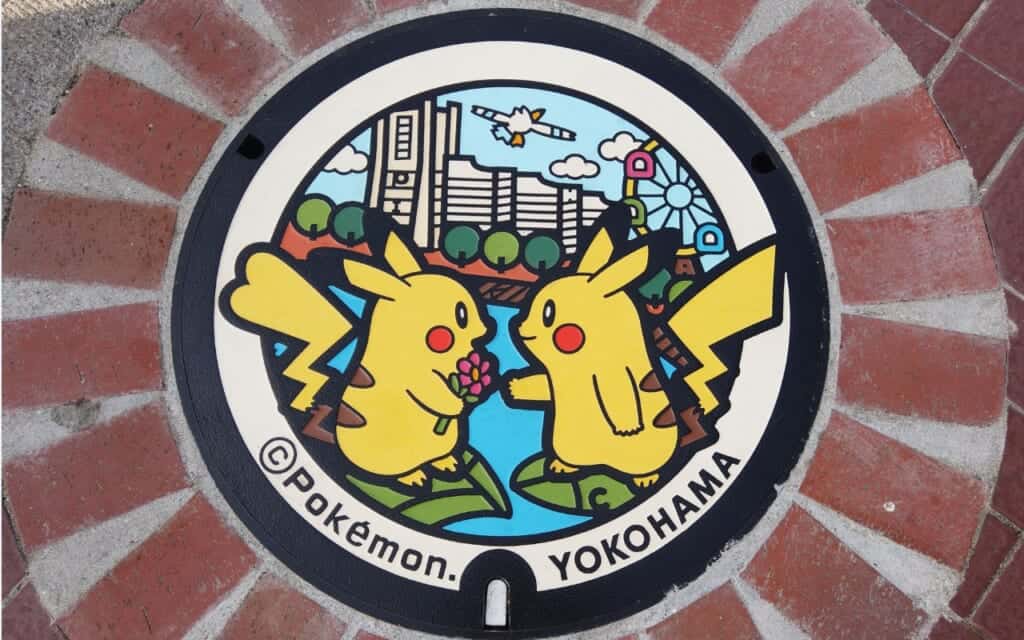 In recent years, more and more prefectures have followed, including in Yokohama city, where a large Pikachu event takes place every summer. Fittingly, manhole covers with Pikachu were installed in August 2019, two of which can be found directly in front of Sakuragicho Station. In addition, there were four more manhole covers installed for a limited time forming the Yokohama name. All permanent Pokemon manhole covers can be collected digitally through "stamps" within the PokemonGo game.
Japan's capital Tokyo had to wait a long time for its first Pokémon manhole. However, in August 2020, Tokyo got six of them with Pokémon from the first generation, with one of them being the 100th PokeFuta. The Pokémon manhole covers are all located in Serigaya Park in Machida, in western Tokyo, for a very special reason. None other than Satoshi Tajiri, the inventor of Pokémon, spent his childhood in Machida. He loved to observe and collect insects and other creatures in the city's green spaces and fields and was thus inspired to invent Pokémon.
Some of the latest manhole covers are the PokeFuta in Kyoto. Since March 30, 2021, you can find five Pokémon manholes with Pokémon from the second generation in Japan's former capital. This refers to the fact that this generation appeared in the Johto region in the game and was modeled on the real Kansai area.
Plan Your Trip Around the Pokemon Manholes
Following the motto of Pokémon, "Gotta Catch 'Em All!", you can set yourself the goal of "collecting" all Pokémon manhole covers in a photo. They are an excellent motif, and you can collect great memories of your trips with the pictures. There is now also manhole cover merchandise you can buy as a souvenir.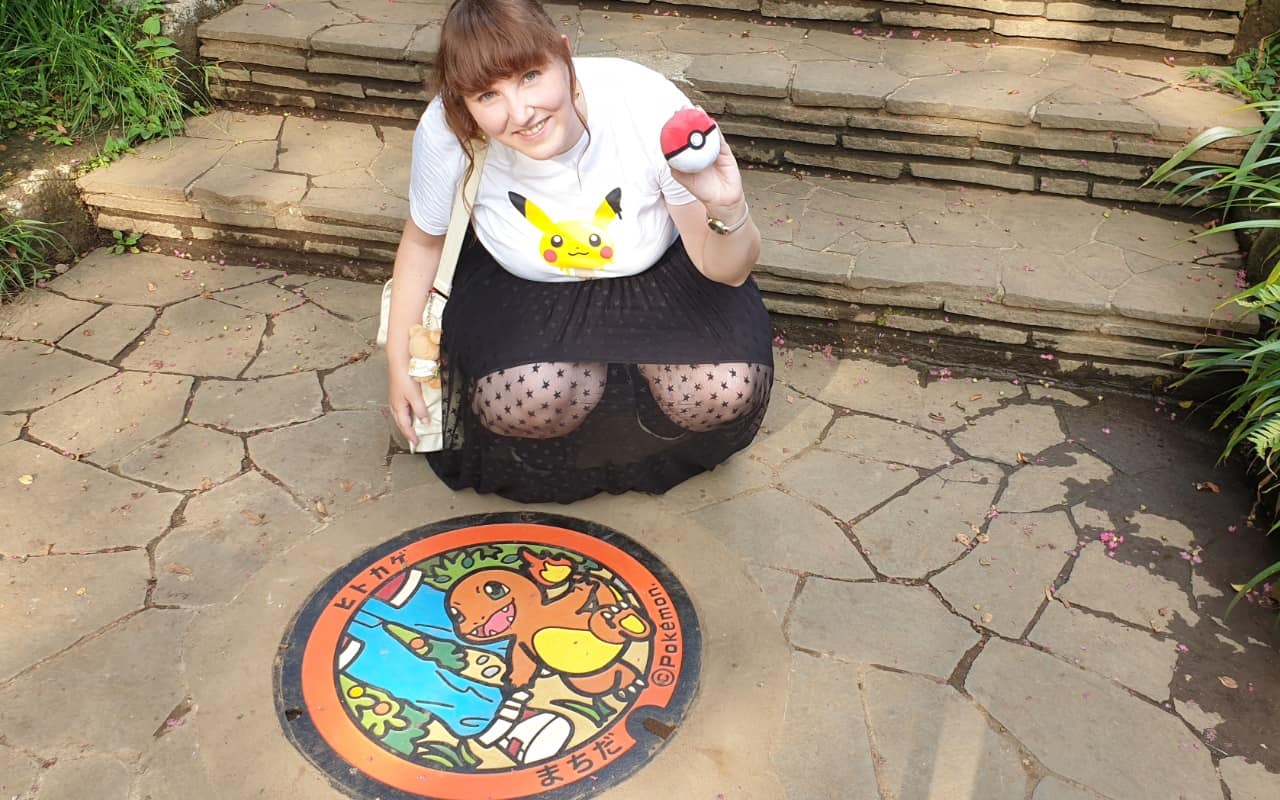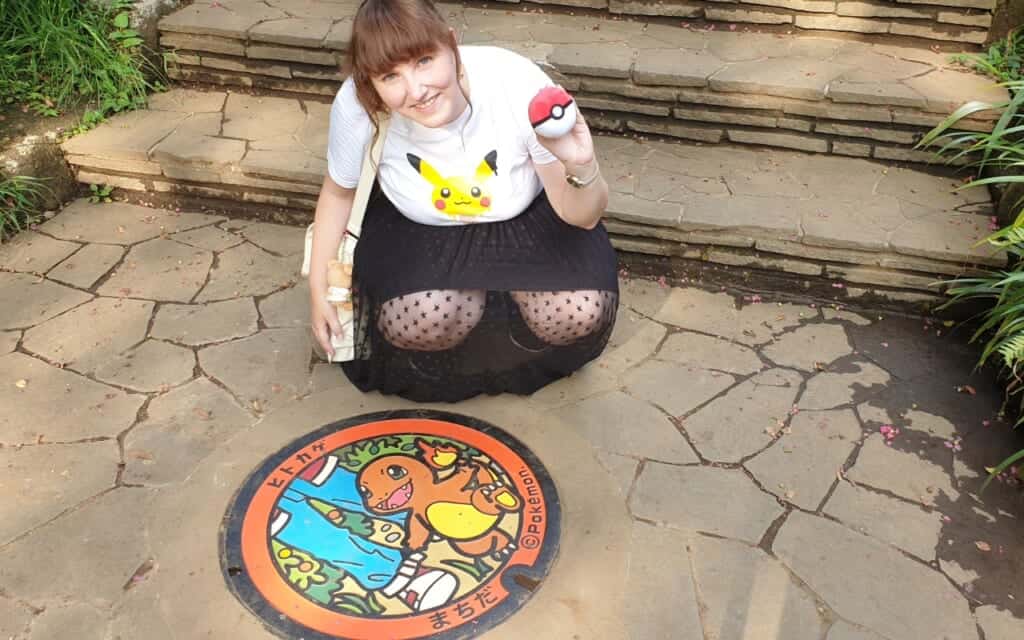 You can currently find the PokeFuta in 15 of the 47 Japanese prefectures. Still, the number is gradually increasing, and so there are more places to explore and another reason to revisit places. The designs and locations of the Pokémon manhole covers usually have unique background stories and are linked to the respective areas.
For example, there are manhole covers with Magicarp, a carp-like water Pokémon, in the city of Ojiya in Niigata Prefecture, which is known as the birthplace of the multicolored koi carp. Sandshrew was chosen for the Tottori Prefecture, a Pokémon that is mainly found in desert regions and thus reflects the sand dunes of Tottori as a tourist destination.

Slowpoke is the Pokémon mascot of Kagawa Prefecture, which was chosen because the Japanese name "Yadon" sounded similar to "udon," the famous noodle dish from the region. Miyazaki Prefecture decided that Exeggutor would be its Pokémon mascot because the palm-like creature conveys the region's tropical character.
Also, Miyagi prefecture decided to get help with promoting tourism with a Pokemon mascot. They chose Lapras, a popular water Pokemon, and certainly, it is decorating the 35(!) PokeFuta spread all over the prefecture. You can find one of these in Sendai's shopping district, representing the famous Tanabata festival taking place there every summer.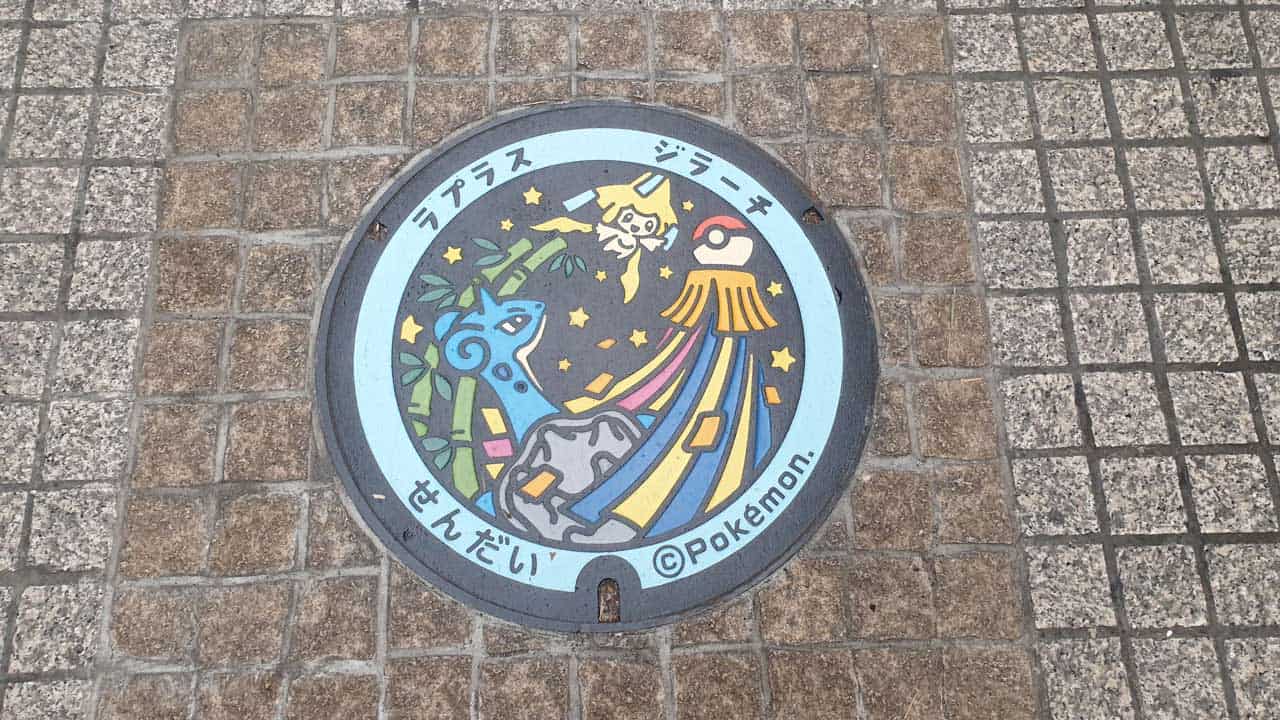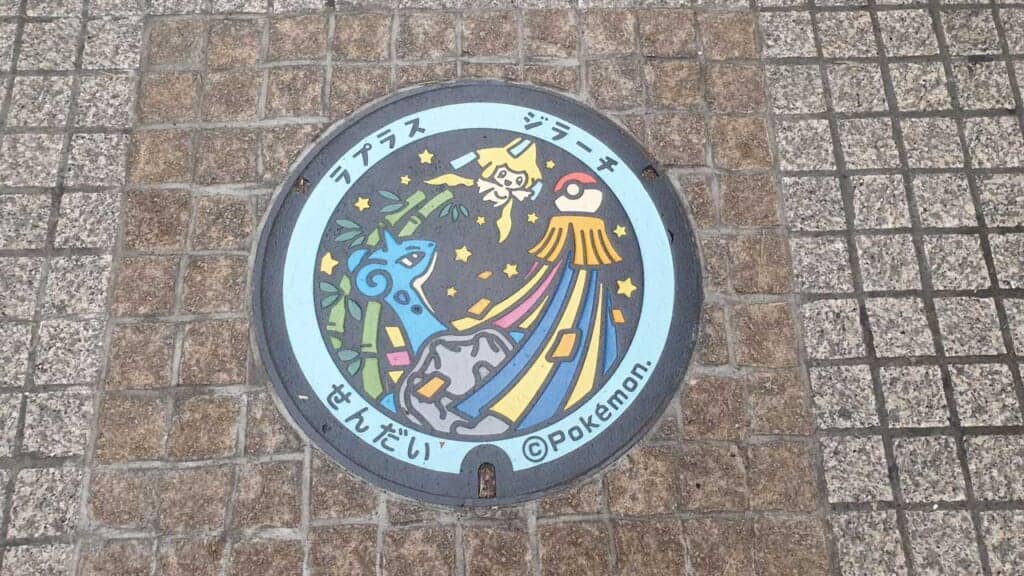 The list could go on for more prefectures and locations, but the fun is probably to find out all of this yourself and to explore the different regions with the help of Pokémon. So, before your next trip to Japan, browse the official website of the Pokémon manholes and discover new places that you would probably not have visited without PokeFuta guiding your way.