Sponsored by Saga Prefectural Tourism Federation
The History of this Torii in Tara
These torii in the Ariake sea are surrounded by symbolism and legends. About 300 years ago (around 1693), the inhabitants of the city were not happy with the magistrate. So they invited him to a party and offered him lots of sake. During the evening they abandoned him on the neighbouring island. Coincidentally, the island began to sag because of the tide eroding the soil; The magistrate decided to ask for help from the god Ryujin. Suddenly, a large fish called "Naminouo" came to the magistrate and asked him to climb on the fish's back so that he could take him to the mainland. He was saved thanks to the Naminouo fish. Because he was so impressed, the magistrate decided to build a shrine for Naminouo to show his gratitude towards the fish. He named his temple after the lucky fish.
Since then, the Kaichu Torii Shrine is still an important place and has become a symbol for the village.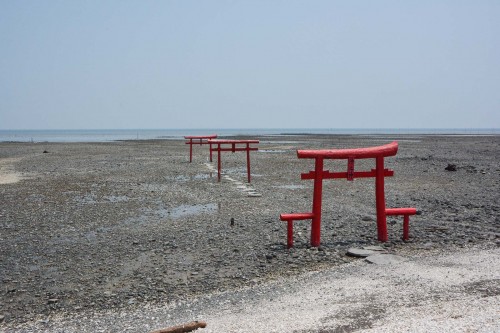 Different Landscapes Depending on the High or Low Tide
There are 3 torii built into the sea which are linked to the Naminouo temple (大魚 神社). Located in Tara city, the torii are set up in the Ariake Sea. At the point where the torii rest, the tidal difference ranging between high and low is 6 meters, which is the biggest difference in Japan! When we arrived, the sea was low, which allowed us to cross the torii and take a short stroll in this quasi lunar landscape!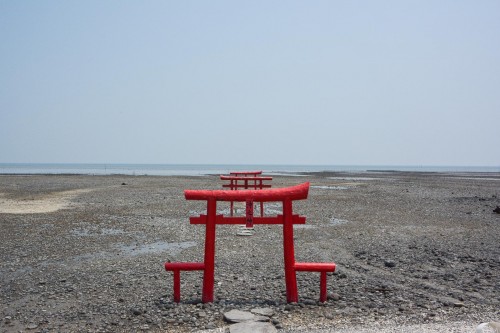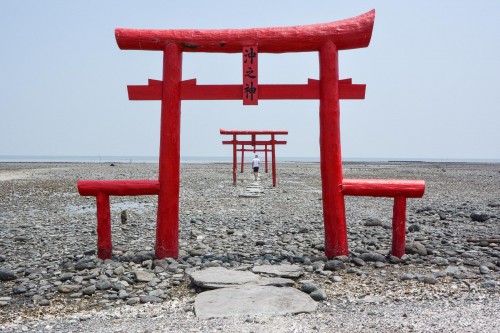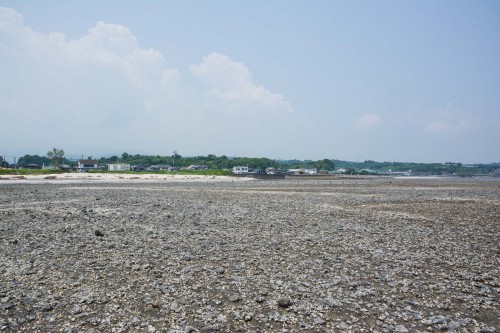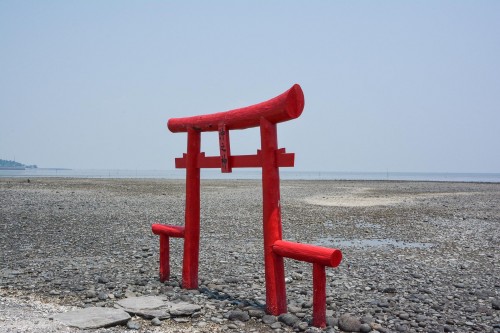 Did you know that the Sea of Ariake is where the best nori (seaweed) is produced and also known for the crabs and oysters?
How to Get There?
By car: Drive a car along the road 207, it takes about 20 minutes from the intersection of Hizen Kashima station mae to reach 'Michi no Eki, Tara' then keep driving south for about 5 minutes.
By train: Take JR Nagasaki line to get off Tara station, it takes about 10 minutes to the north along the road 207.
24/7 Assistance available in English, French, German, Italian, Spanish, Portuguese,Russian,Thai, Korean, Chinese (Mandarin & Cantonese), Vietnamese and  Indonesian!!
| | |
| --- | --- |
| Name | Kaichu Torii(海中鳥居) |
| Category | Shrine |
| Address | Japan, 〒849-1602 Saga Prefecture, Fujitsu District, 太良町多良1875−51 |
| Access | [map]Japan, 〒849-1602 Saga Prefecture, Fujitsu District, 太良町多良1875−51[/map] |
| Opening Hours | - |
| Price Range | - |
| Payment options | |
Original article by : Estelle
Translated by: Aika Ikeda