Near the geological center of Goto's Fukue Island, there is a tiny general store catering to the locals living in the nearby agricultural area of Kishiku town (岐宿町). Attached to the general store is an even tinier café with a simple menu of simple food and drink and a few small, simply decorated tables. Most tourists would not give the café a second thought if not for one small detail: the strawberry shake. Despite the fact that the café is in the middle of nowhere as you can get on the relatively small island of Nagasaki's Fukue, mention the Yamauchi Café (やまうち CAFE) to any local, and the light goes on behind their eyes as they proclaim their love for the strawberry milkshake. So, I drove to the middle of Fukue, where I could have just as well been in Kansas for the legend of the strawberry shake.
The Goto Islands: Cool Without Being Cool
There are destinations that will attempt to dazzle you with descriptions of grandeur: Visit our shrine that pre-dates written history! Order a cup of coffee from a robot barista! Watch an electric parade led by an internationally famous giant rodent! Goto doesn't need any of this. Goto is the kid from high school that everyone wanted to be friends with simply because he didn't act like he was too cool to be friends with. So you come to hang out with Goto because you feel like you can just be yourself when you're around him, let your guard down, and feel what it feels like to truly relax, an art form we seem to have forgotten in this crazy world of the 21st century.
Read More: A Night in the Temple: Accommodation and Relaxation at Oteragoto on Goto Island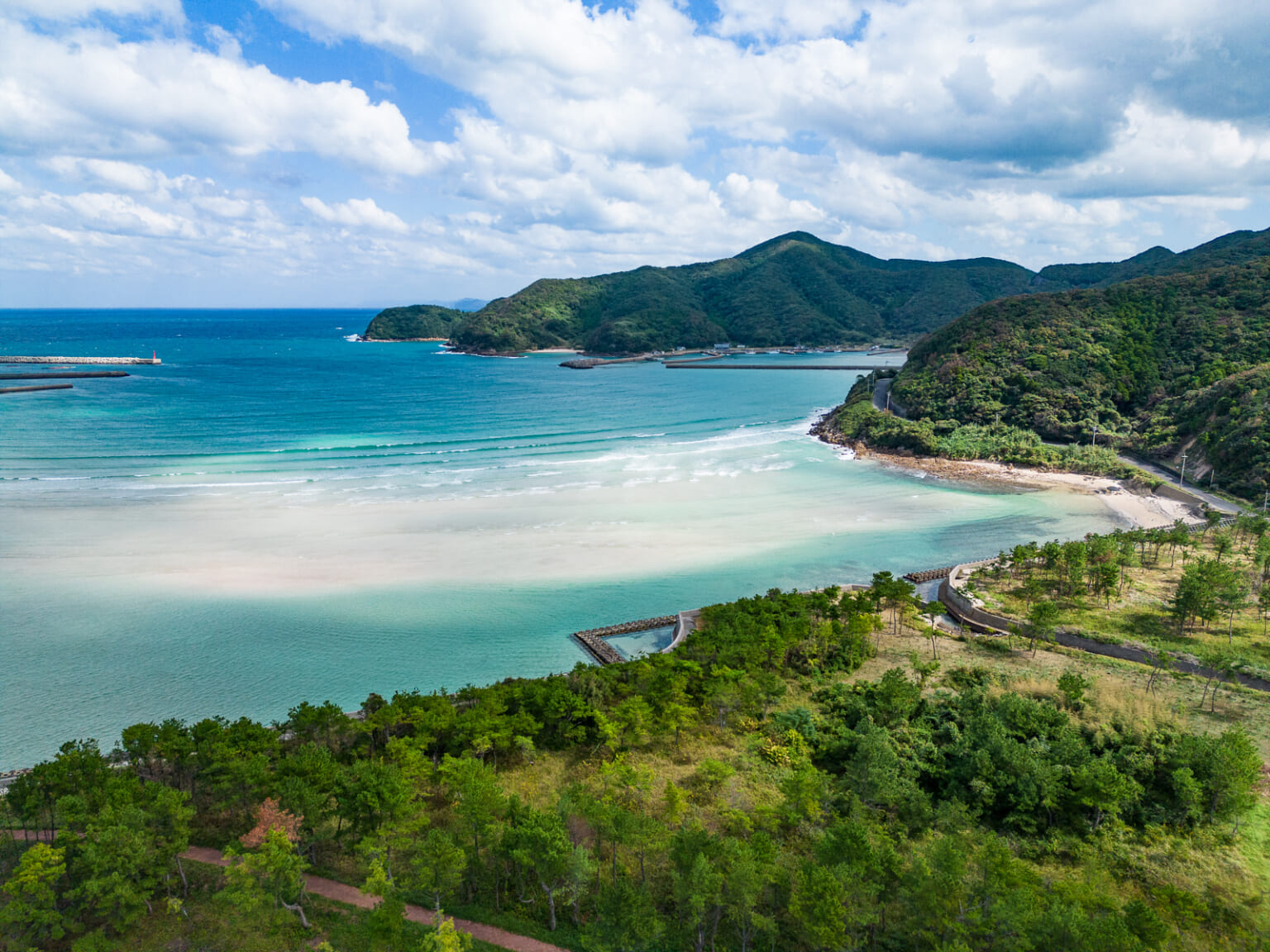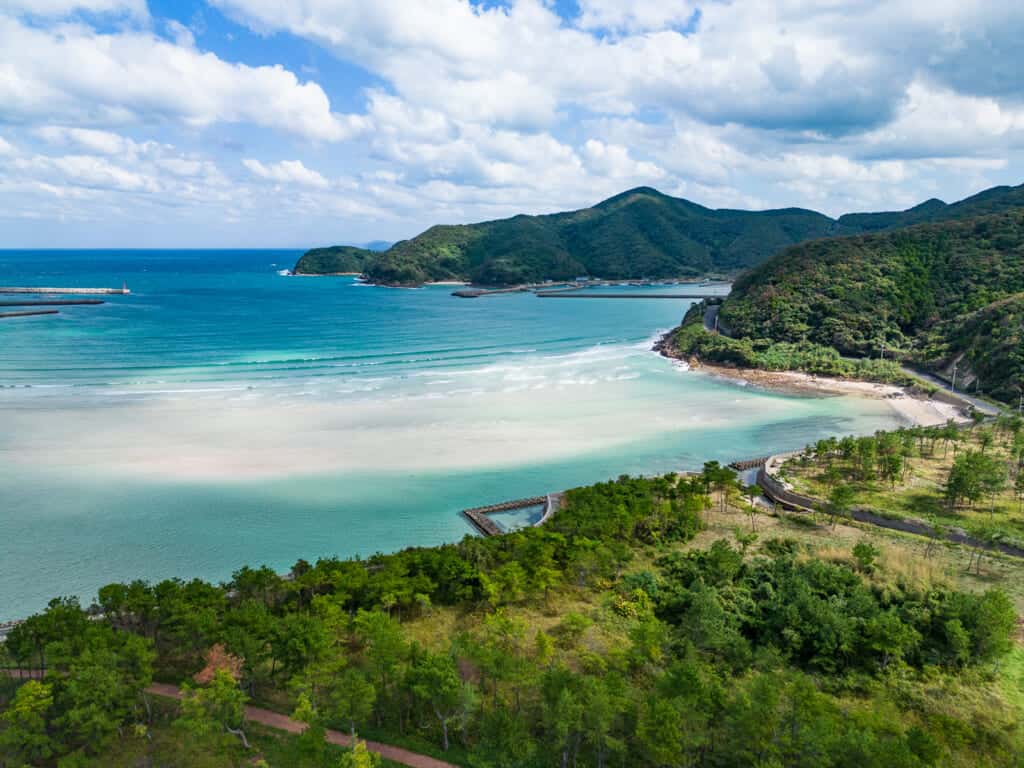 I unpack my few belongings in my room at the Serendip Hotel. I had never stayed here before, and it lives up to its name, a surprisingly comfortable place to lay my head each night and wake up to a deliciously healthy breakfast and a signature latte or coffee from the lobby café. The lobby buzzes with quiet conversations between guests and locals, many of whom come to use the café as a coworking space throughout the day. The cheerful and airy atmosphere certainly lends itself to productivity, but I was here to explore the island and only have a short few days to accomplish my goal. Which was to do nothing. I had no goals other than to breathe in life in the Goto Islands and then come back and tell all of you about it.
Read More: Island Hopping the 3 Islands of Goto City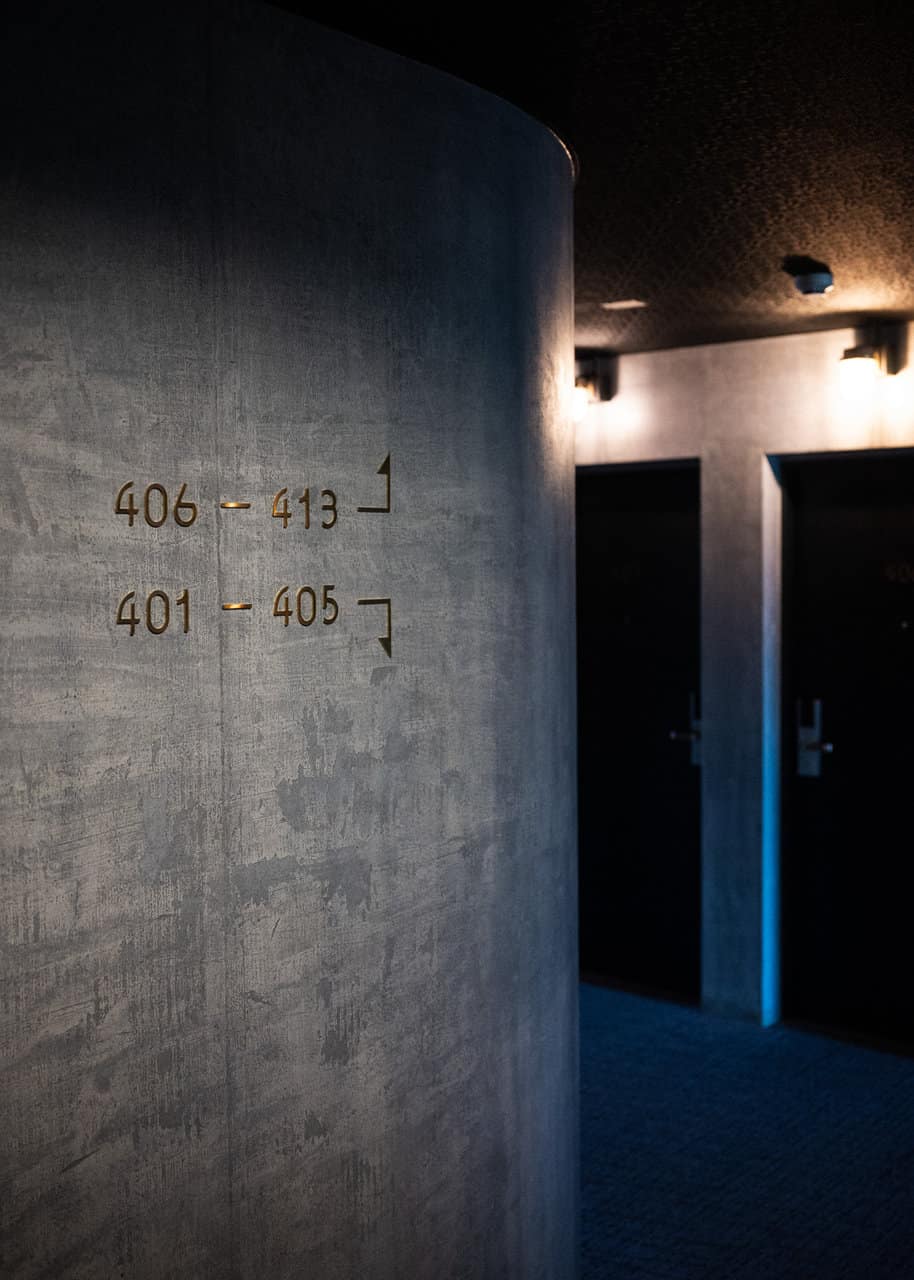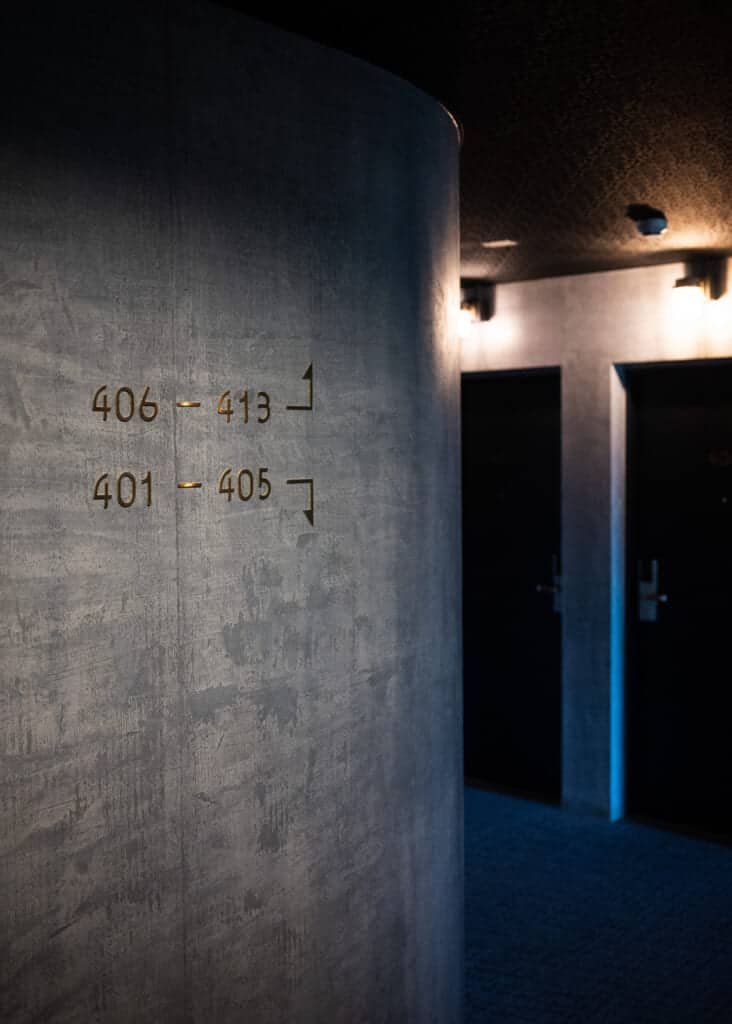 Keeping It Real in Tomie
If you drive down Route 49 past the Goto Tsubaki Airport along the coast, past the brand new Colorit Hotel and postcard-perfect Koujushi Beach (香珠子海水浴場), where you might catch local yoga instructor Ume-chan leading an early morning class, you'll eventually find yourself in Tomie (富江). Along the way, you'll catch glimpses of the otherworldly blue-hued ocean lapping gently at the shore. Look carefully; you might even see a group of SUP (stand-up paddleboard) boarders paddling in the calm waters offshore.
Camping and Stargazing at Sansan Tomie Campground
One reason to come to Tomie is for some camping at the Sansan Tomie Campground (さんさん富江キャンプ村). You can pitch a tent at one of the campsites and lay out under a blanket of stars at night, or rent a bungalow and sleep under a roof while still enjoying stargazing from the patio late into the night. During the day, I stroll along the shoreline from where low rock walls were erected in the water to trap fish and other seafood during low tide to the impossibly white sand beach that looks out over the turquoise bay to Mt. Onidake in the distance. Almost anywhere else in the world, this beach would be carpeted with oily sunbathing sea lovers, but here in Goto, a single soul fishes on the rocks in the distance.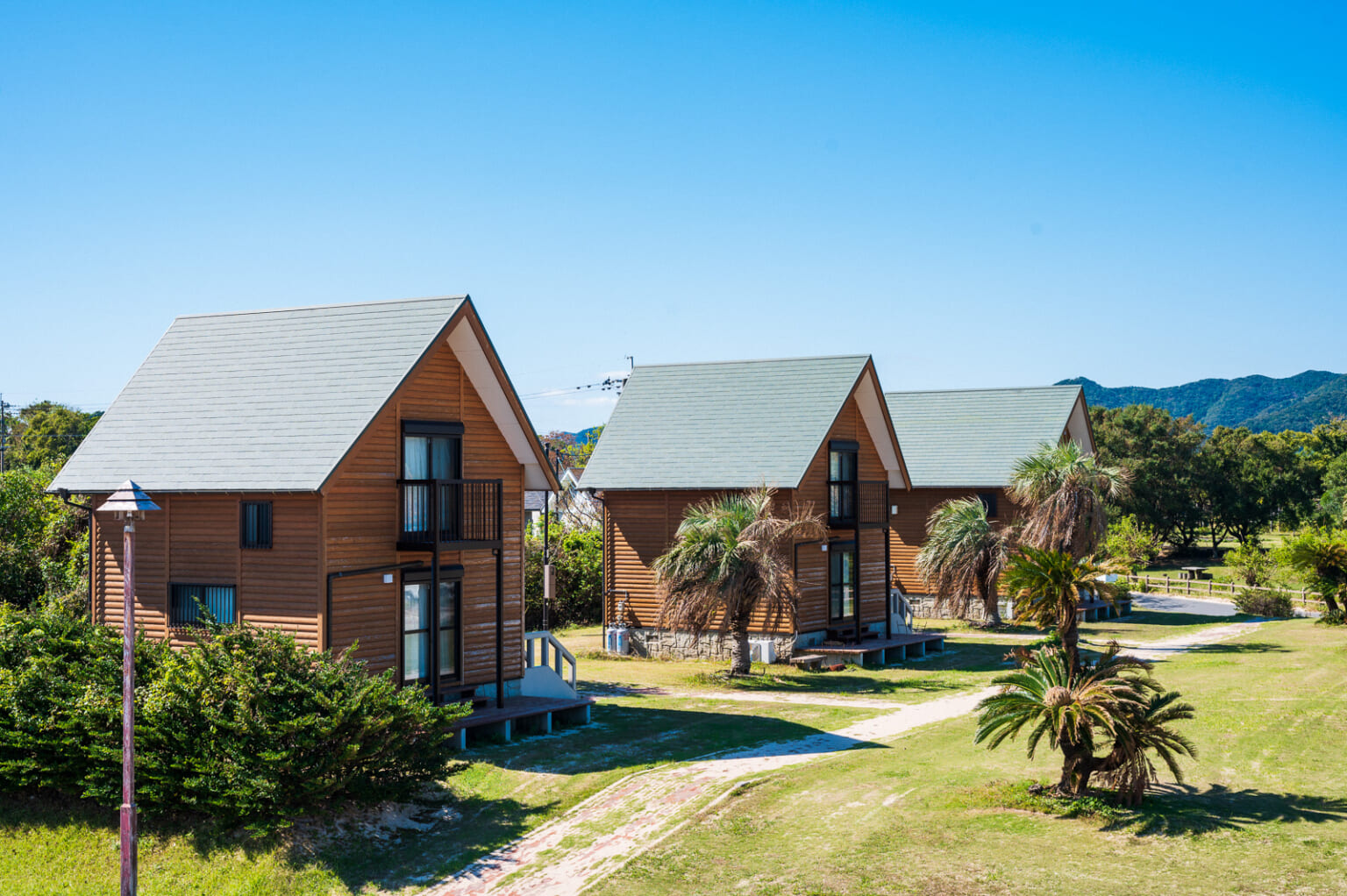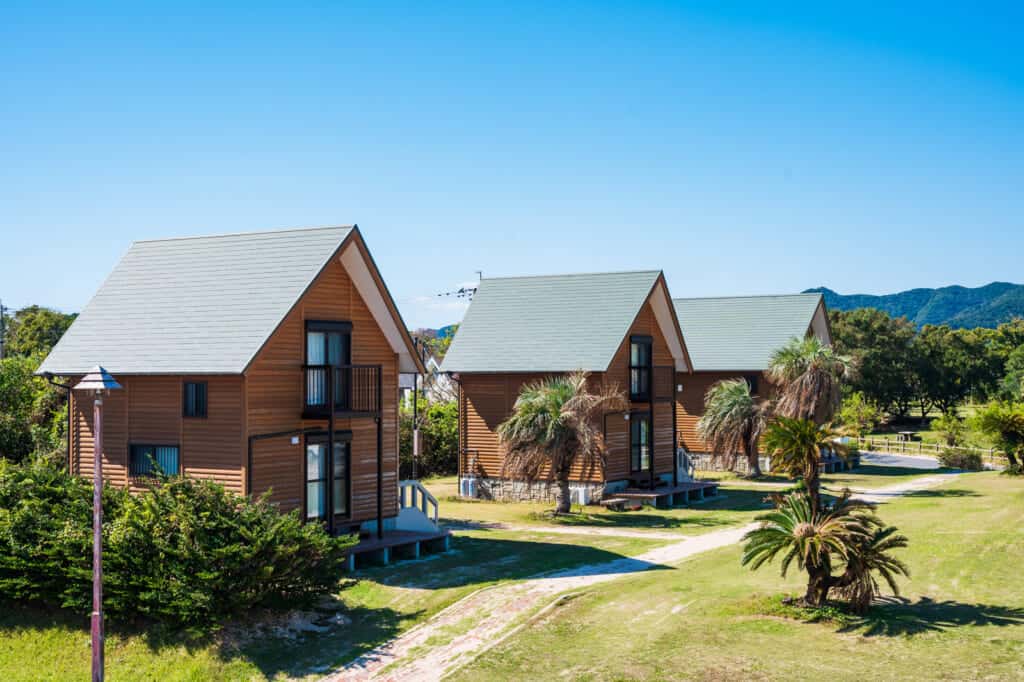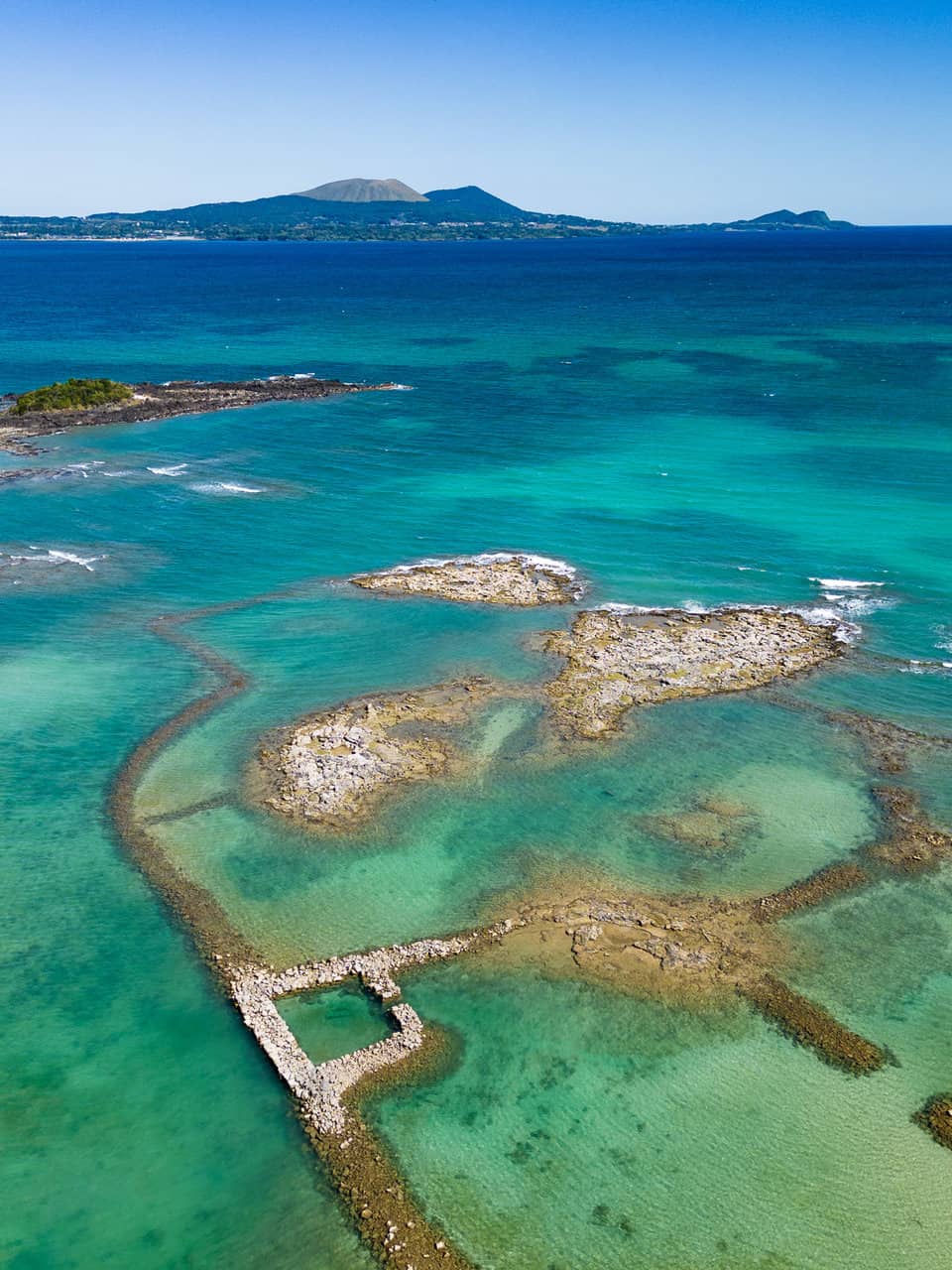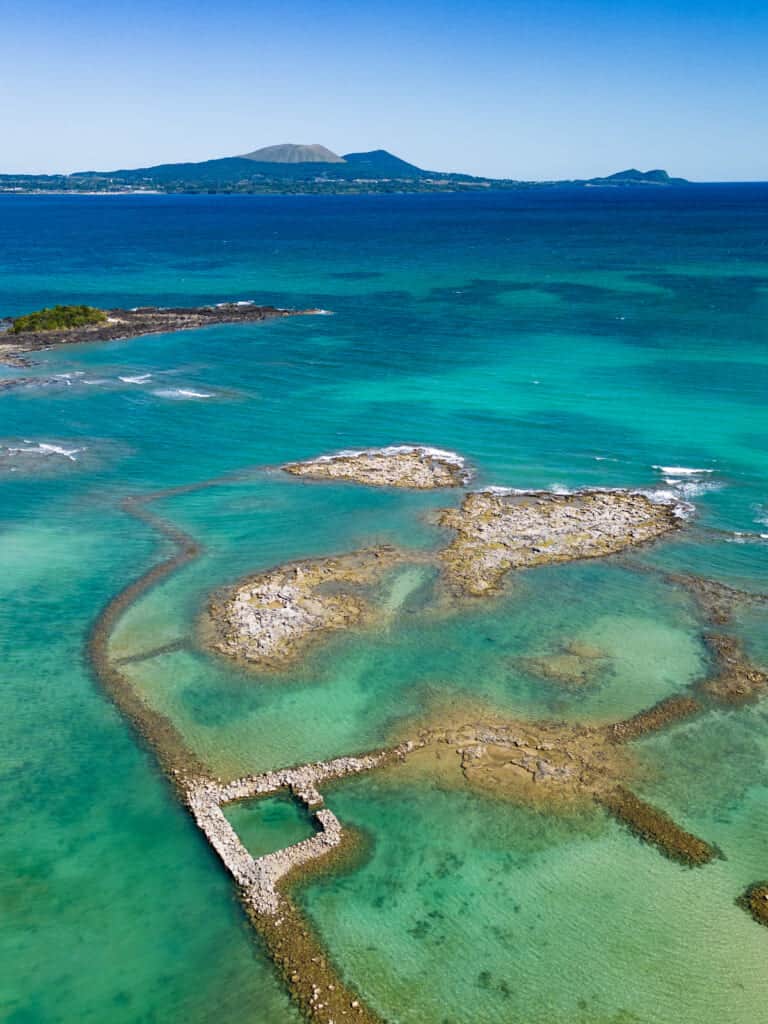 Shop for BBQ Ingredients at Nikukatsu
If you camp out in Tomie, you'll undoubtedly want some great food for a barbecue, so take a stroll in town, and you may discover one of the best butcher shops you've ever encountered. Nikukatsu (ニク勝) is a local butcher specializing in cuts of Goto wagyu beef, the local beef raised in the Goto Islands. Many yakiniku grilled meat restaurants on Goto serve delicious Goto wagyu, but here at Nikukatsu, you can get some special cuts that you may have trouble finding elsewhere.
The owner of the shop is busy cutting meat in the back, so his son comes out to greet us. He shows us around the shop, explaining where the meat comes from (farms located in the Goto Islands) and describing the different cuts. We look at the photos and news clippings on the wall; his brother ran in the Enoden, Japan's most famous long-distance relay that nearly the entire country watches every New Year's day. His sister was a long-distance runner too. But this sibling is a butcher, always wanted to be in the family business, proud of their products. And with that, he scans over today's meat selection, picks out a few choice cuts, takes them to the back for a few minutes, and emerges again with a plate of aromatic fresh-off-the-grill slices of wagyu for us to sample.
We try the "zabuton," named after the ubiquitous Japanese cushion you use when you sit on a tatami floor. The even texture of fat to meat left this cut pillowy-soft, almost melting away on the tongue. If you arrive at Nikukatsu early enough, try their namesake dish, a fried cutlet of minced beef so amazing locals swarm from all over the island to help them sell out within a couple of hours nearly every day. It's hard to imagine I won't be back someday, and I have no doubt the shop will be here waiting, perhaps under a new generation of management.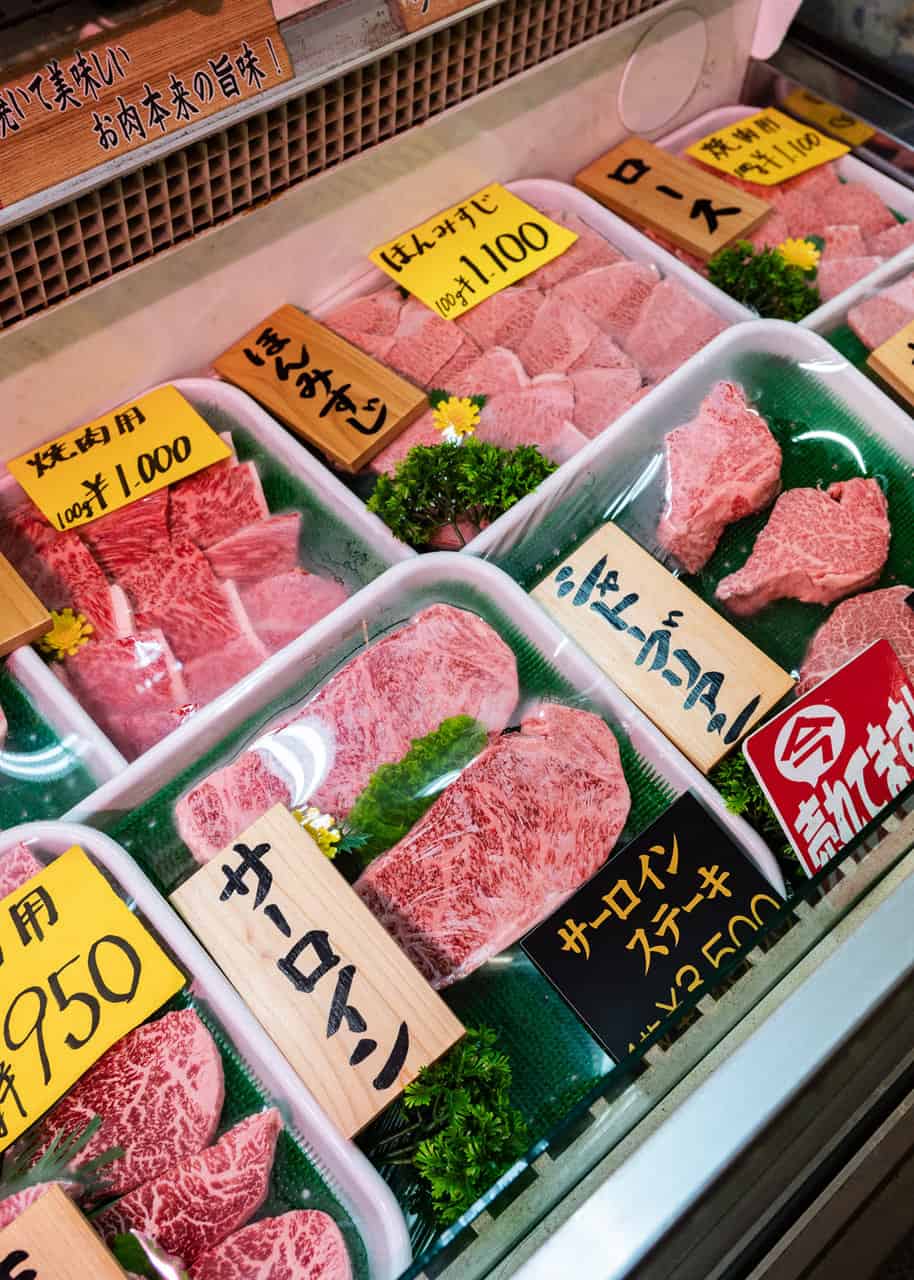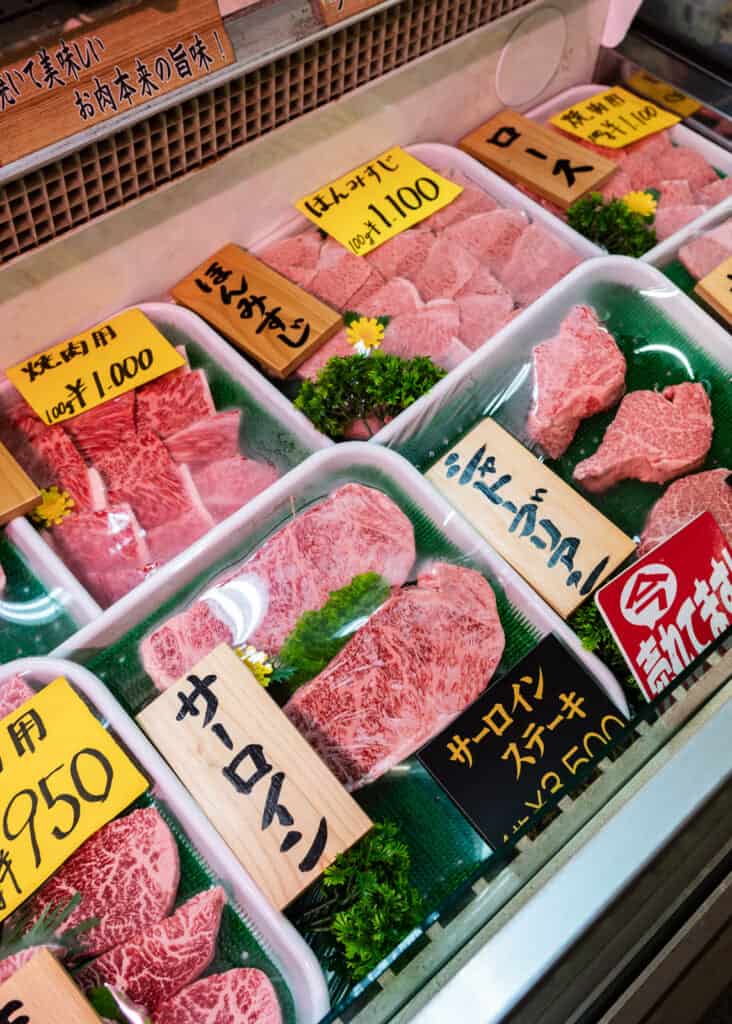 Find Solace and Introspection at Myosenji Temple
Myosenji Temple (妙泉寺) stands at the base of a small mountain at the edge of town. We ring the doorbell of the caretaker's house and hear the sound of quick, light feet shuffling to answer the door. A woman in her 70's greets us with a warm smile. Her husband was the head priest here, but he passed away, so she maintains the temple with the help of her son and daughter-in-law. She invites me to roam the temple grounds but explains that the exquisite main temple building burned down ten years ago, an electrical fire sparked by troublesome rodents. Still, the grounds are peaceful and empty, offering solace and introspection. The ancient bamboo grove sways in the wind above solemn stone statues. Breathe it in.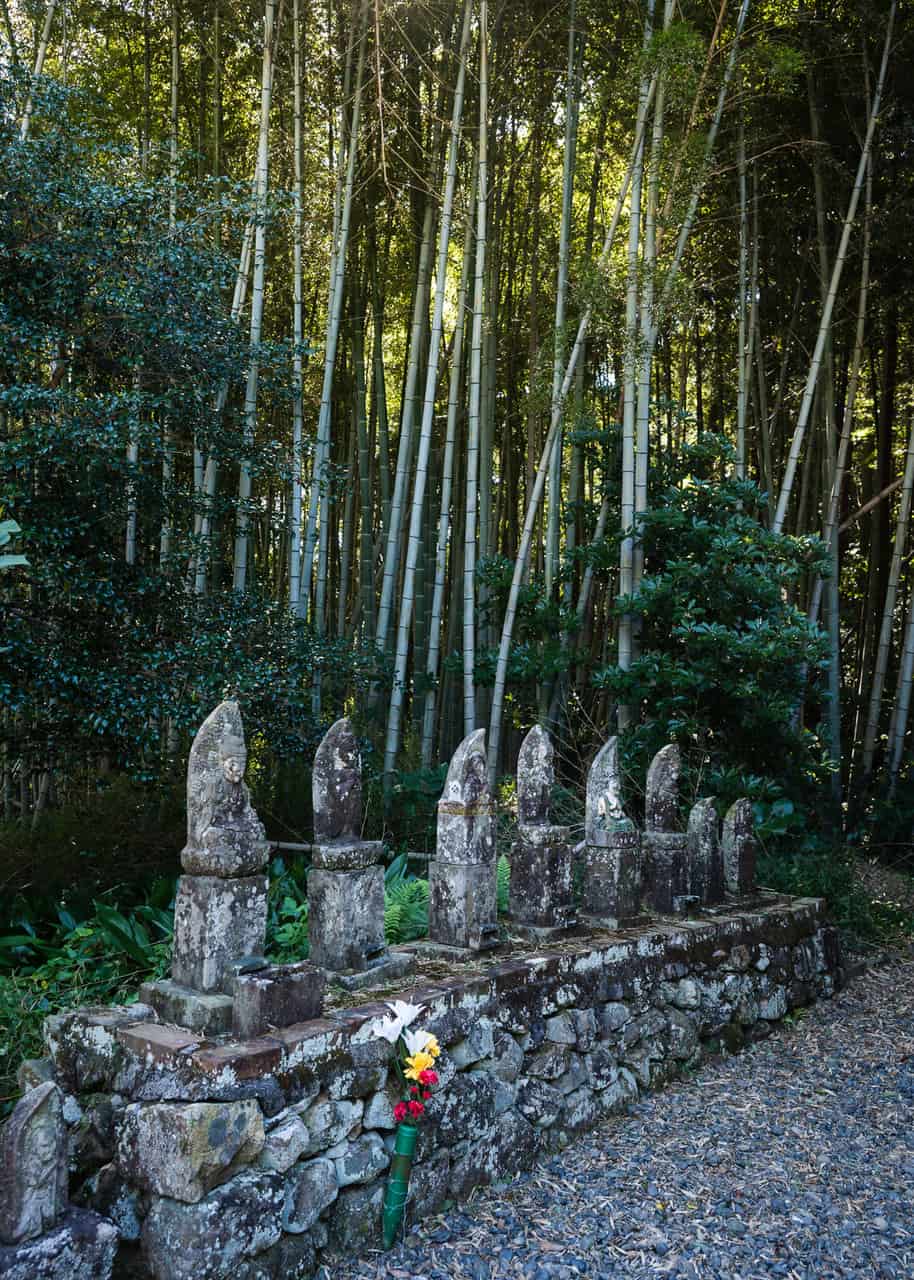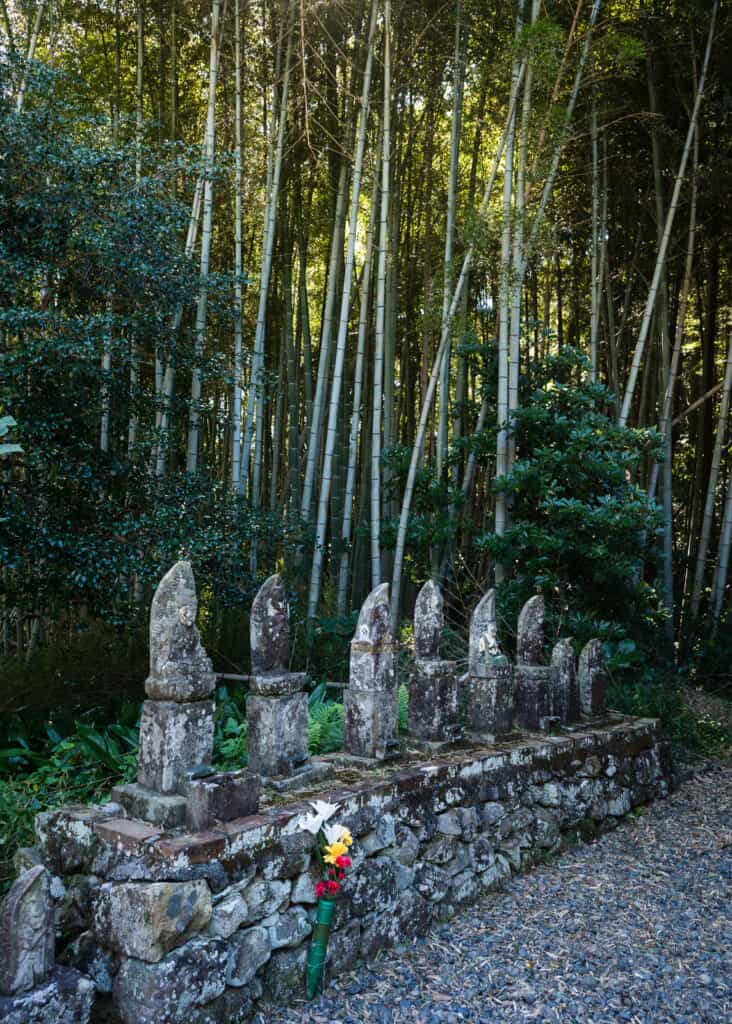 Later, she invites us inside and shares a pot of green tea and Japanese wagashi sweets. We talk a little about dance; she leads a group that performs traditional Buddhist dances on the island and sometimes on mainland Kyushu. I should have known by the sound of her feet when she answered the door, the elegant steps of a light-footed dancer. Next time, she says, come and watch our dance practice here at the temple. Yes, I would love to. Another item added to my growing Goto bucket list.
Kukai, Champon, and Mr. Spock
The next day we meet our guide around Miiraku (三井楽), the opposite side of the island from Tomie. Unusually high surf has canceled our plans to travel to nearby Sagano Island by boat, so the Miiraku native offers to take us on a local tour of this northwest part of Fukue Island instead. We begin by surveying the area from Shirodake Observatory (城岳展望台), overlooking the gorgeous hues of Shiraishiura Bay.
From there, we drive to the northwest coast, where the strong winds pound the surf relentlessly into the shore, angry white waves that revealed how dangerous the sea could become. Legend has it that it was from here Kukai, the Japanese monk who brought Shingon Buddhism back to Japan from China, made his famous trip to China in 804. Given the importance of Goto as a major port of travel between China and Japan during China's Tang Dynasty, it isn't a stretch to believe it to be so. Whatever the truth may be, the statue of Kukai here resembles a man on a mission, standing at attention with shakujo staff in one hand, prayer beads in the other. There is also little doubt that Kukai returned here after his experience in China, influencing the practices of several major temples on the island.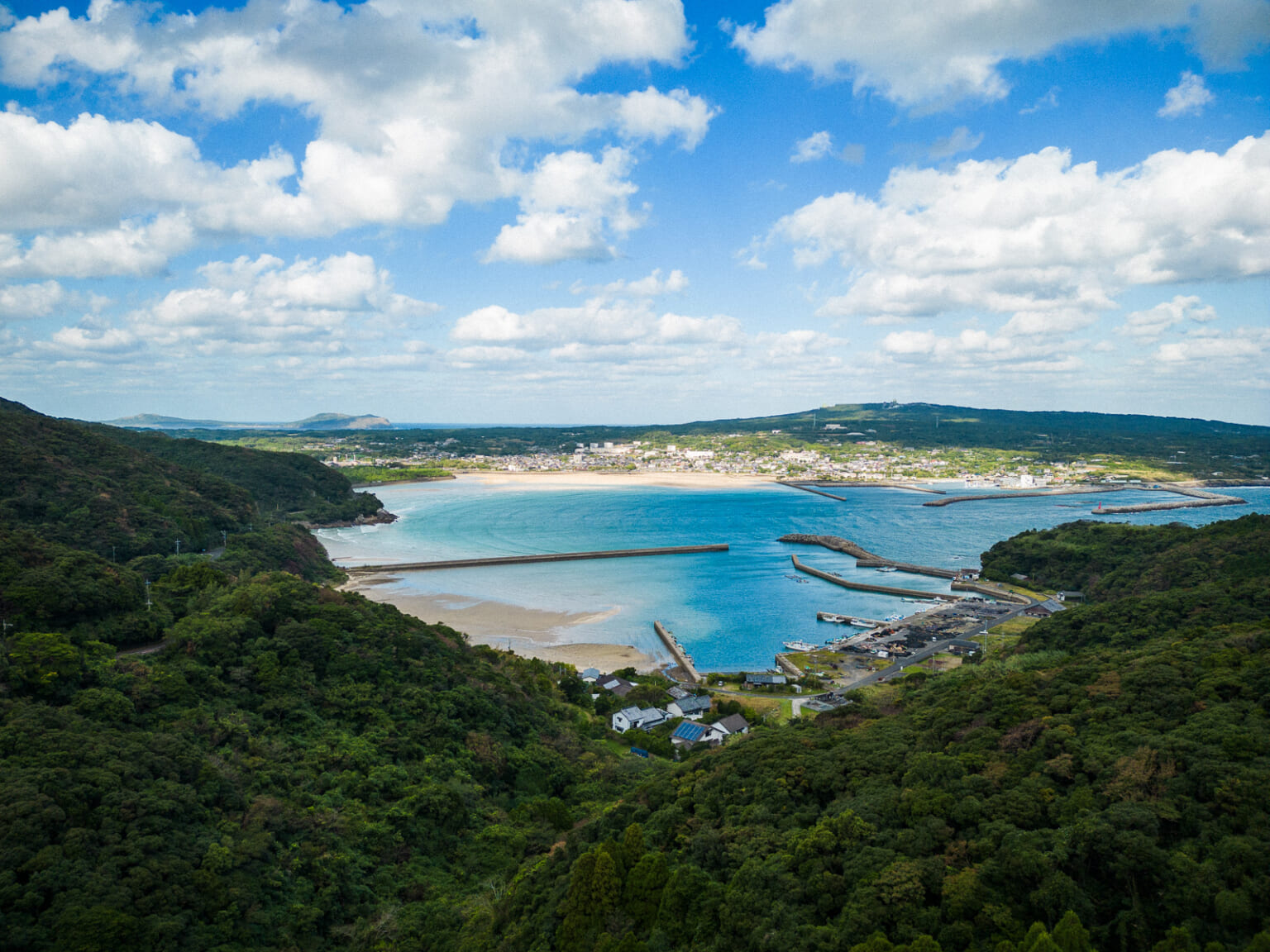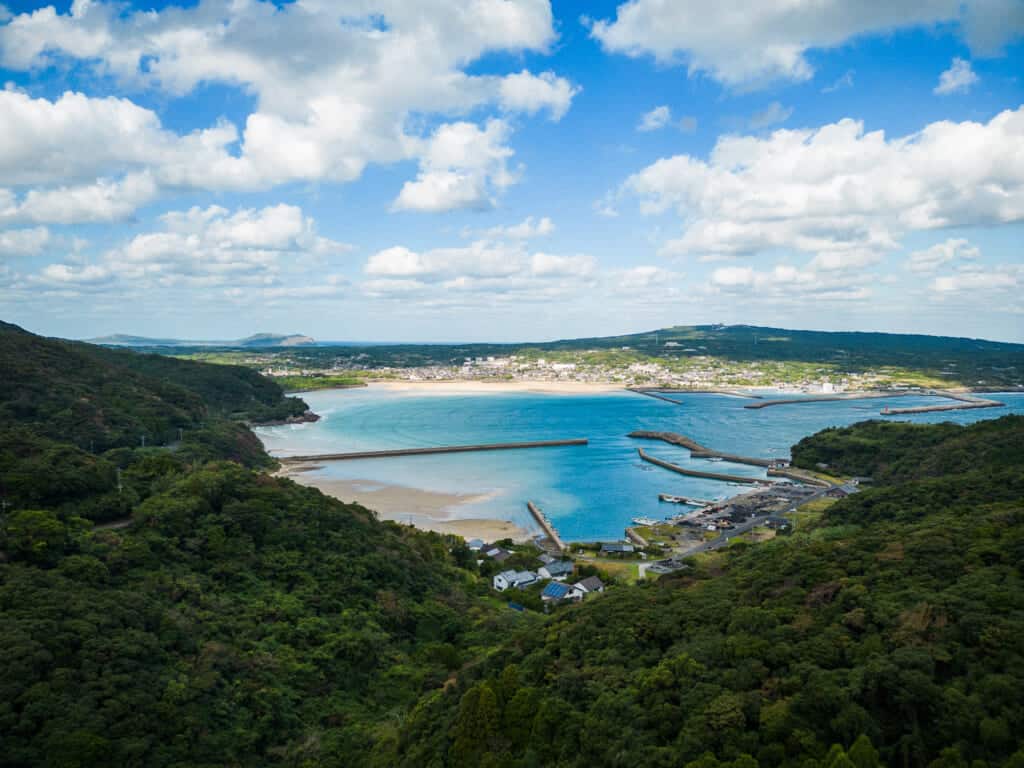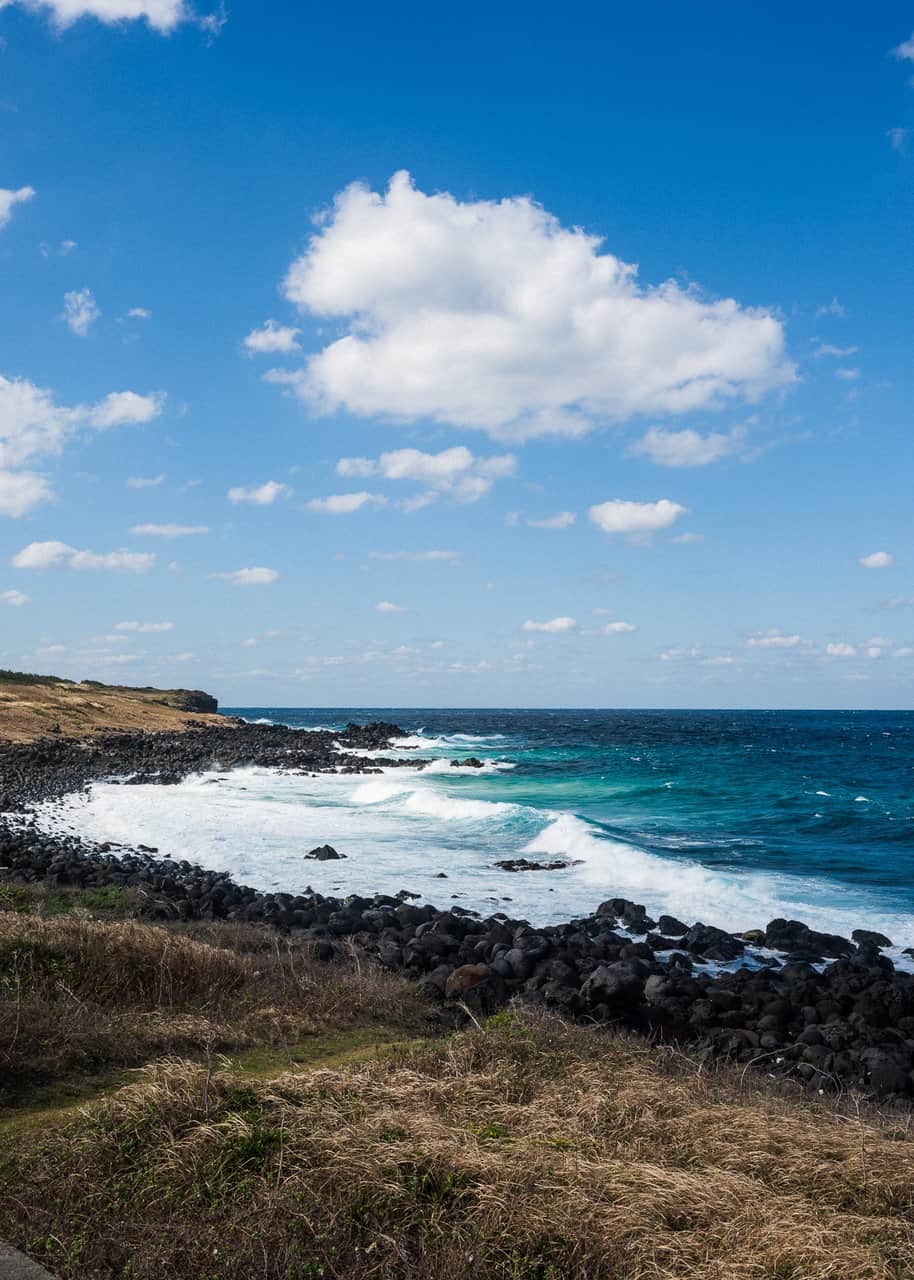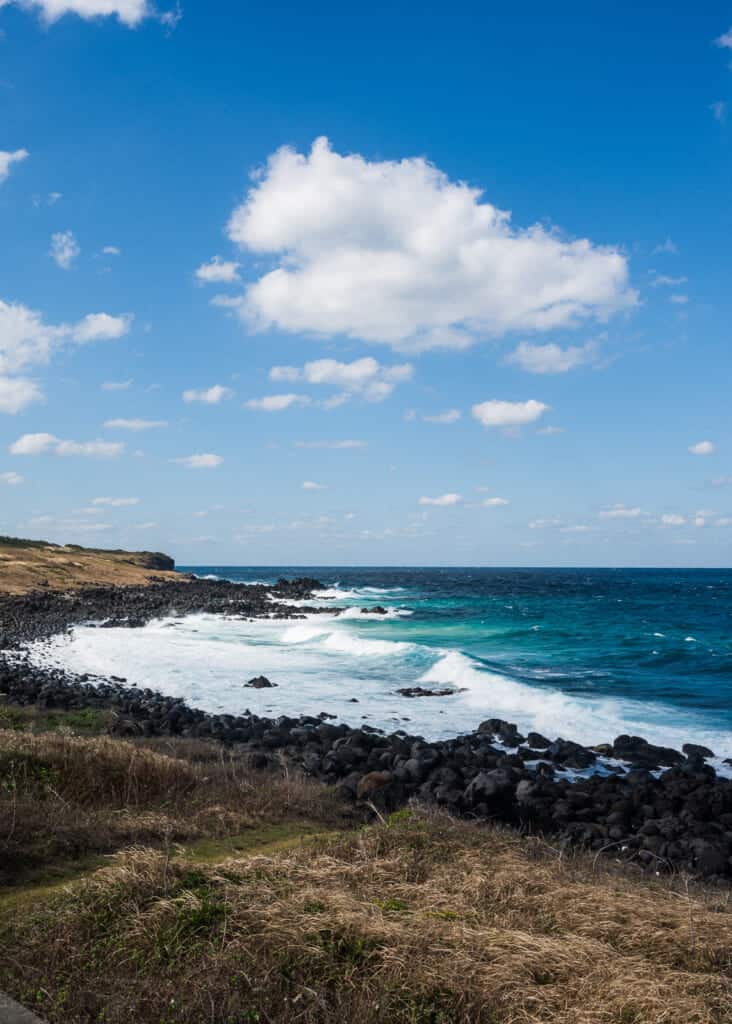 After a full morning of Miiraku history lessons and scenic views, my rogue stomach starts to ponder our lunch plans. Our abrupt itinerary change left lunch wide open, but our guide has an idea. Walking distance from his house is Ichiryuho, a Nagasaki champon restaurant he assures us was one of the best on the island. Now, when you lay a claim akin to having the best pizza in Chicago, you'd better be able to back it up. It's usually a long wait to get in around lunchtime, he explains, but I'll make us a reservation to get us in. A noodle shop in a rural area of a small island that requires lunch reservations? That was all the street cred I needed.
Champon is a noodle dish originally from China, and with the strong historical connections between China and Goto (and Nagasaki Prefecture as a whole), it tends to be a popular style of cuisine here. Not to be confused with ramen, where the noodles are added to the broth after the broth is prepared, champon noodles are made slightly differently and cooked in the broth to absorb the broth's flavor more thoroughly. It's a meal created to fuel hungry laborers through their long workdays, and it is certainly satisfying enough for me, a wandering travel writer absorbing the everyday life of Goto residents.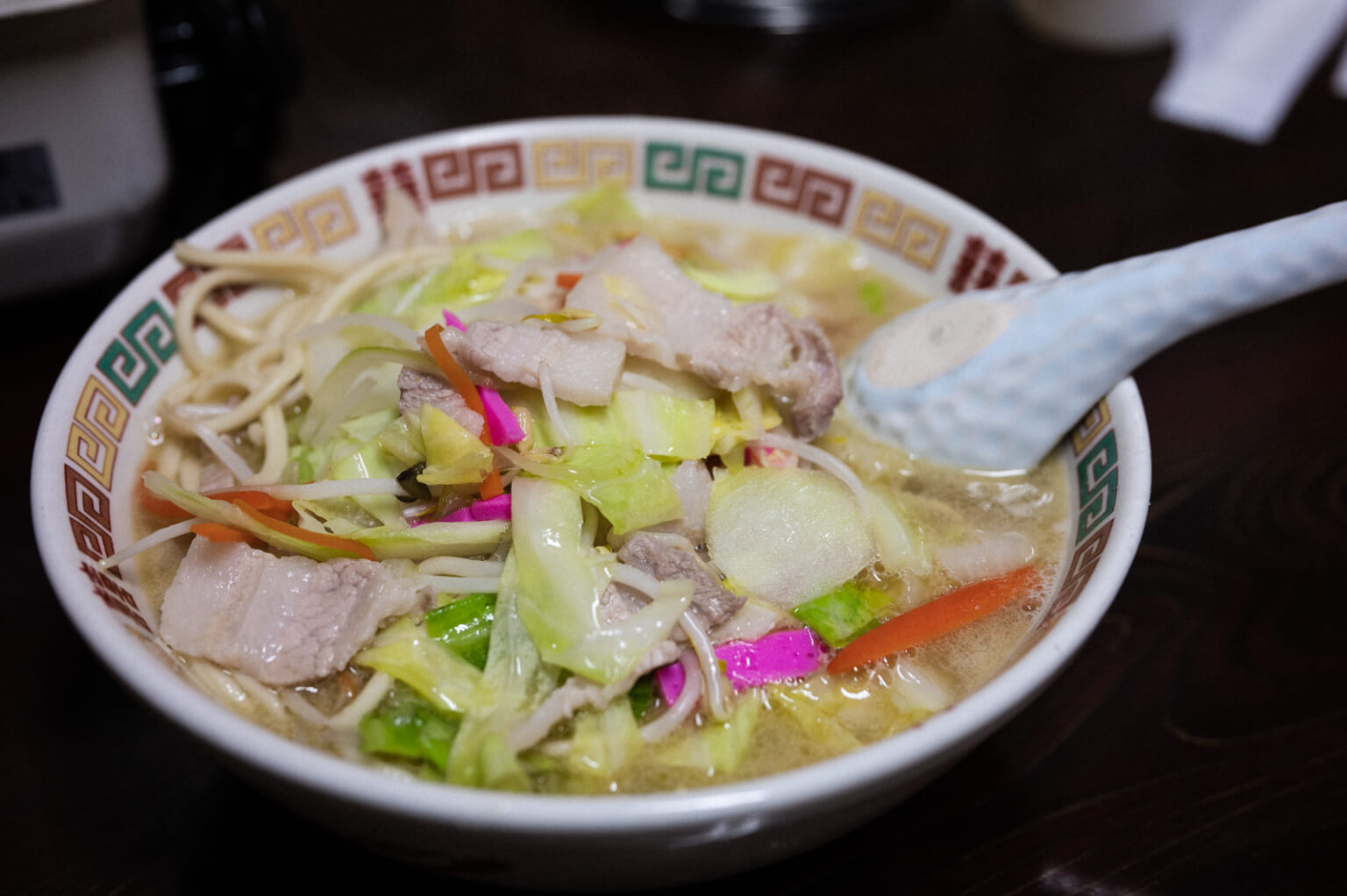 That evening, I visit a "Sunaku," a peculiarity of Japanese social culture. Most sunaku are like Cheers, the bar where everybody knows your name. Plus karaoke. Somewhere, there is some unwritten rule that states unequivocally that every sunaku must have karaoke.
Since I was not a regular at this particular sunaku, my friend who worked there part-time introduces me to the regulars. I am announced as an American writer who has come to Goto to share my experience with English-speaking people. This piqued the interest of one of the patrons, who got up from his table and approached me, smiling. He announces to the staff that my first drink will be on him and hands me a cup of local shochu, the Japanese form of vodka.
He offers his business card in traditional Japanese fashion; he is the president of a major company located in Goto. Although he had been drinking quite a bit and spoke virtually no English, he wishes to convey something of great importance to him. I struggle with his meaning for a minute or two until he steps back and holds up his right hand, palm forward, forming the shape of a 'V' between his middle and ring fingers. It hit me like a phaser on stun: he was a huge Star Trek fan, particularly of Mr. Spock. Taking his cue, I mirror his Vulcan salute, adding, "Live long and prosper!" A huge grin spreads across his face, and he bursts out in laughter, topping off my glass with another round of shochu.
My Goto Cycling Tour Moment of Zen
Will Liew was raised in New York, but life eventually brought him to Goto. His boundless enthusiasm for the island might lead you to believe he was born here, but like so many others who have adopted the islands as their new home, he just came as a visitor and fell in love with it. Currently, he is the only English-speaking guide who leads cycling tours in the Goto Islands.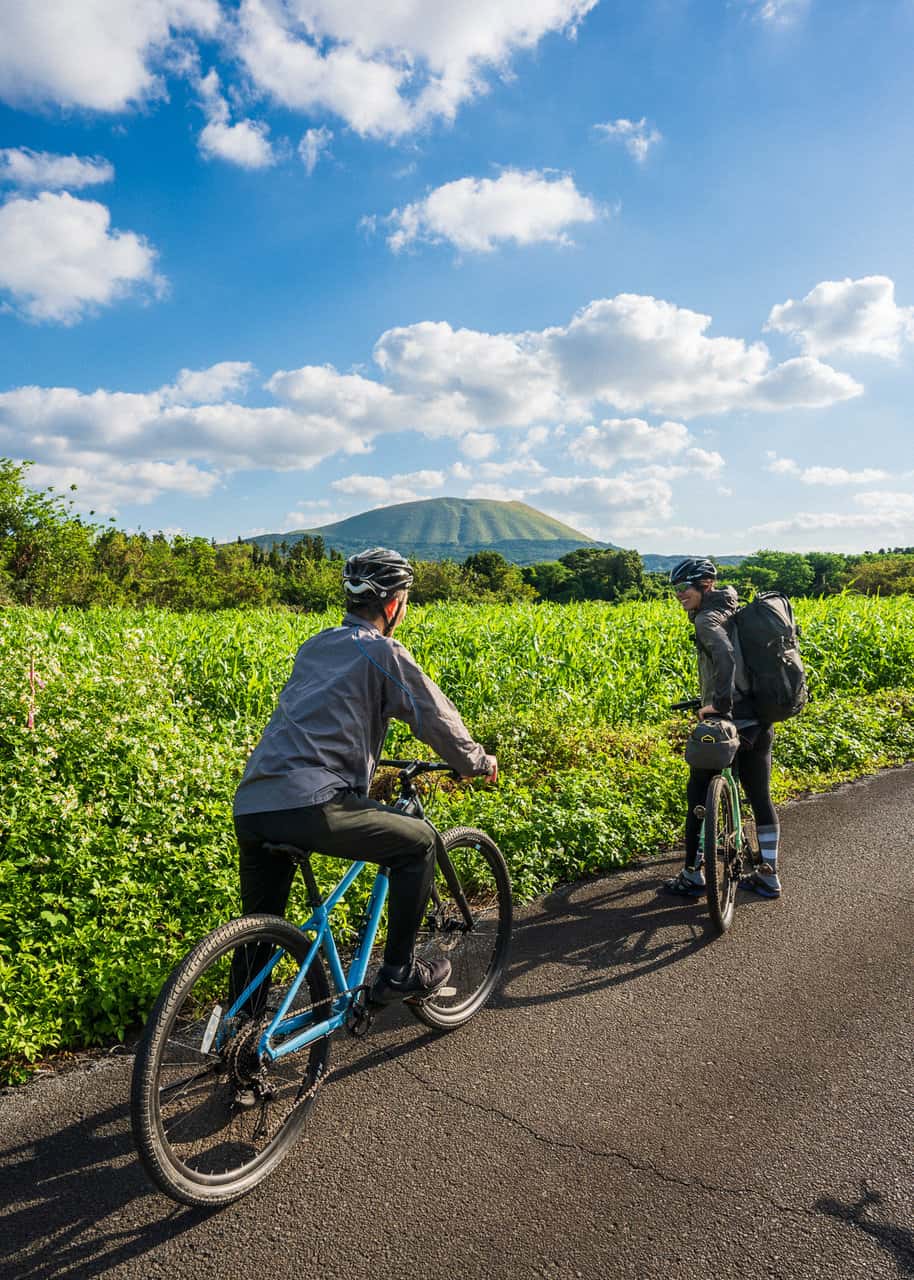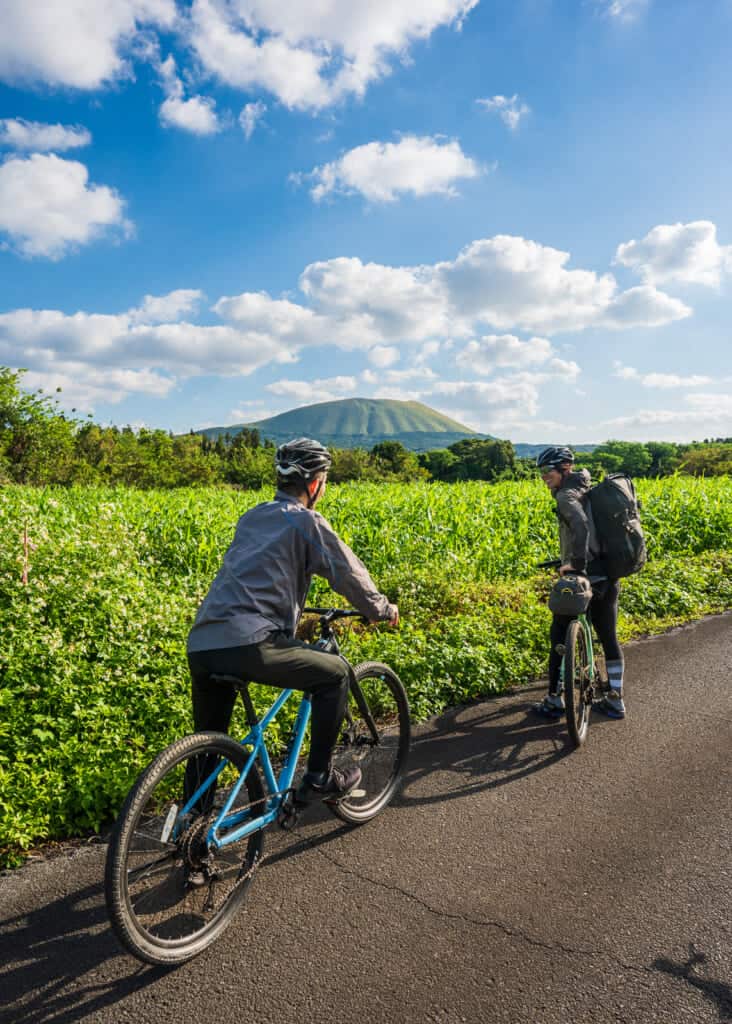 The widely varying terrain of Goto lends itself to cycling; whether you're a road biker, off-road enthusiast, or weekender, Will has a tailored tour for you. I opted for the "take it easy on the old bones" tour along the relatively flat ancient lava flow region of Abunze, ending in a lava cave framing an incredible view of the East China Sea. We ride through fertile farmlands planted with winter vegetables, the visage of mighty Mt. Onidake behind them. We end up at the edge of a grove of trees obscuring a hidden path down to the shore, to a cave where many of the older local residents once played as children but are now mostly forgotten by the younger generation, who are content with exploring the virtual world of video games. In the comfort of the cave with the echo of the waves lapping at the shore, Will brews a pot of fresh coffee and grilled kankoromochi, a local snack made from island-grow sweet potatoes.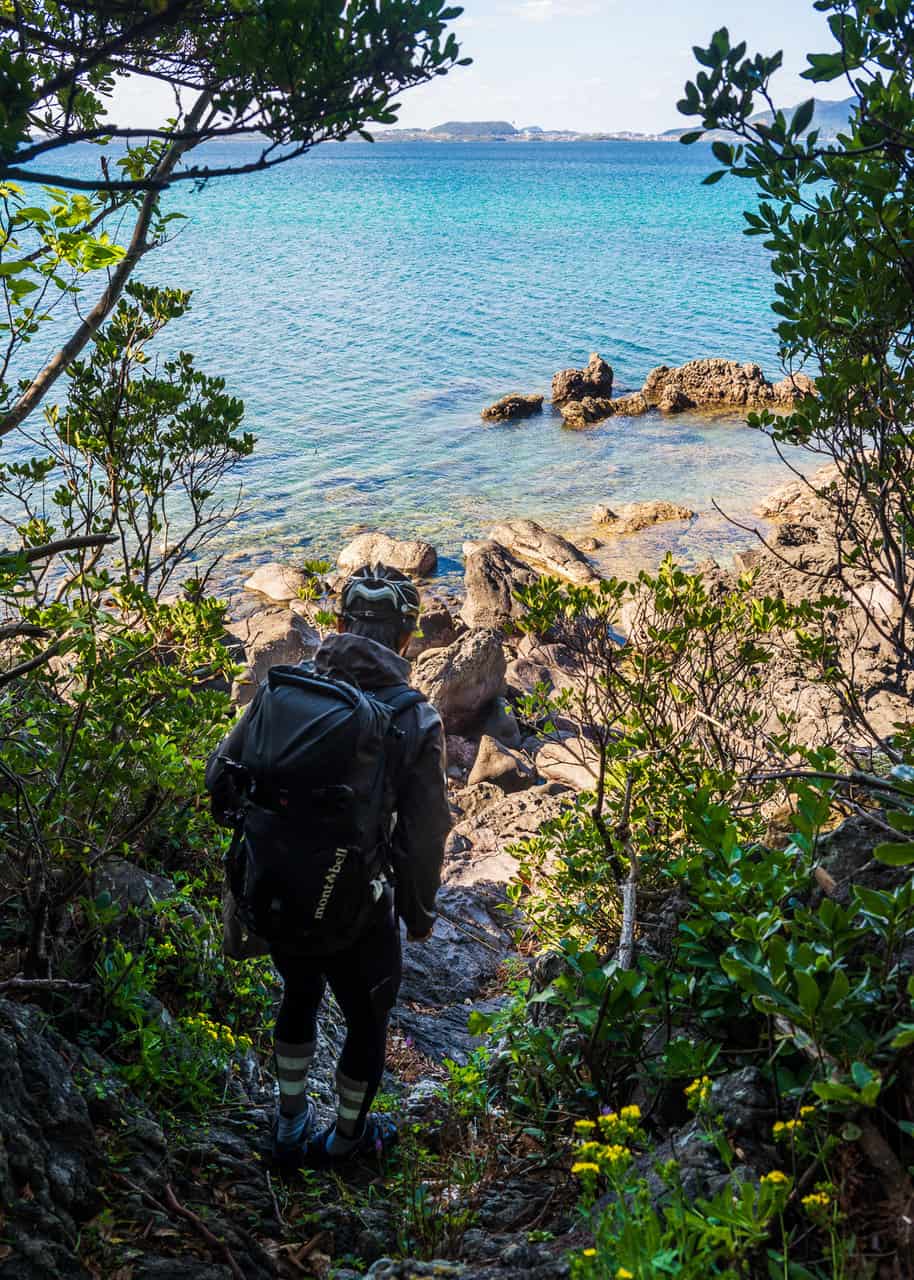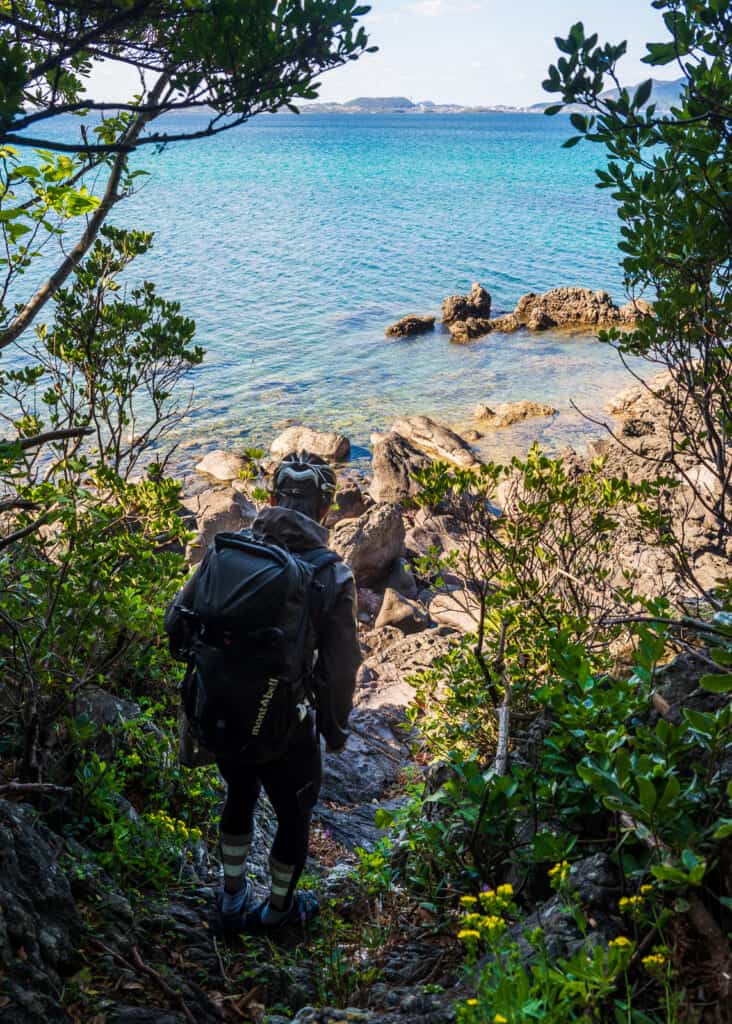 As we enjoy our break in the cave, Will expresses his passion for the island and the kindness of the local people. We talk about his ideas to expand his love of cycling into more tours and experiences around the Goto Islands and even over to mainland Kyushu, where he had recently spent a month riding potential tour routes. As I talk with Will, I recognize in him the same characteristics of so many other entrepreneurs I had met during my visits to Goto. The Goto islands are self-sustainable. They can grow, raise, or catch their own food sources; if they were suddenly their own nation, they would have no want.
Book your guided cycling tour with Will through Wondertrunk
But entrepreneurs in Goto want to share the island with others because they feel Goto has something worth sharing. Something beyond its incredible landscapes, beyond its rich Hidden Christian and Buddhist histories, beyond the abundant choices for local cuisine. Goto's attractiveness isn't only in the tangible but also the intangible, the goodness and unpretentiousness of the local residents, and the way they welcome visitors not as sources of income but as friends. You'll see it in the sparkle of their eyes as they smile, and hear it in the warmth of their greetings.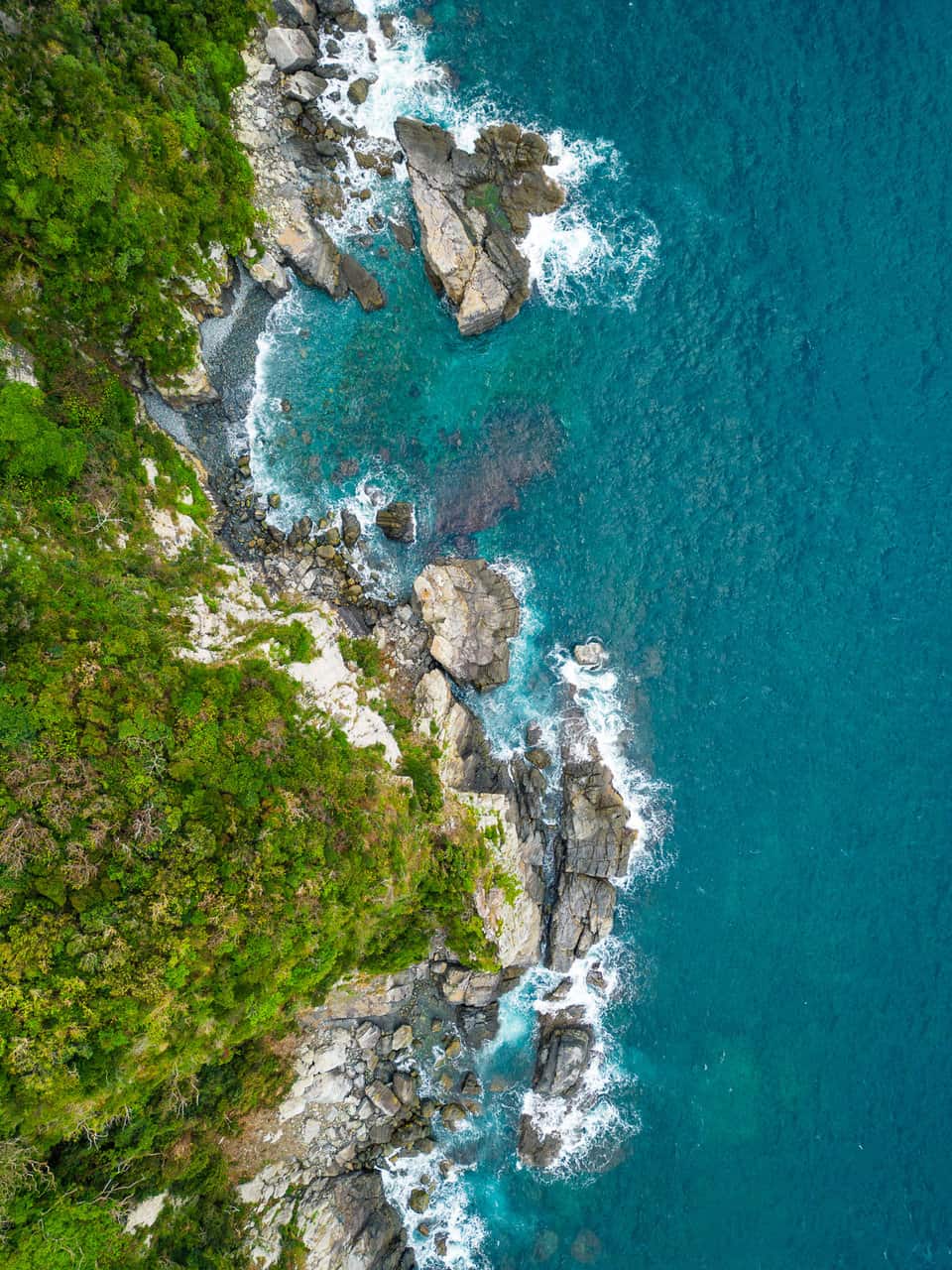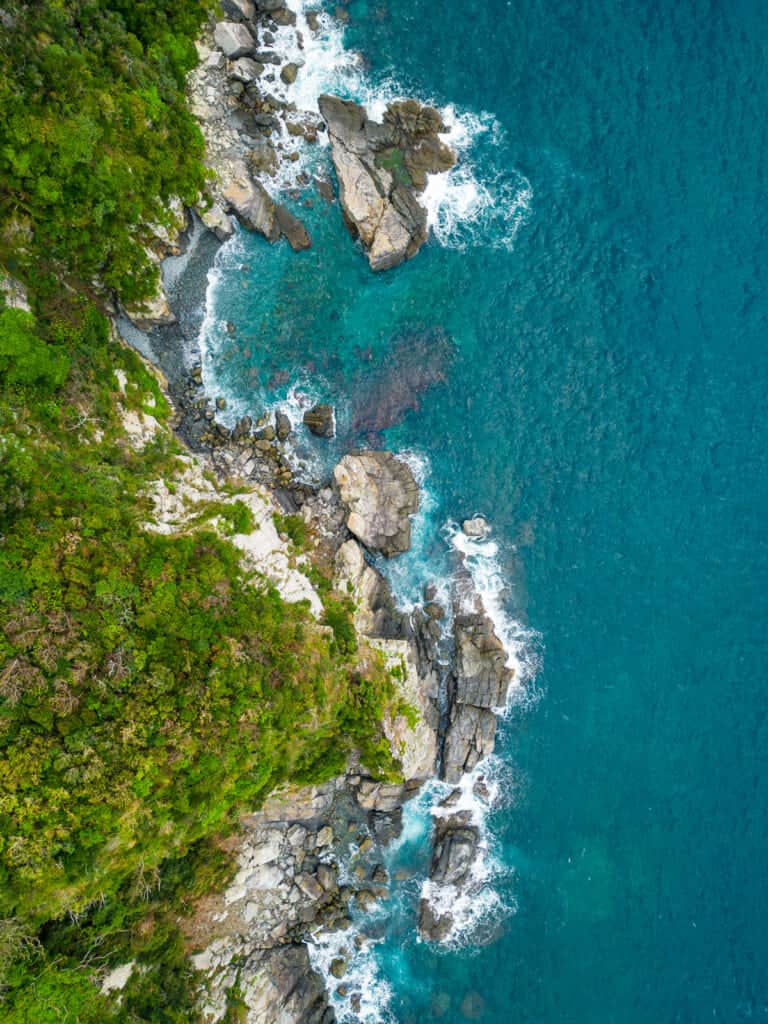 Back at the Serendip Hotel, I reflect on my brief few days in Goto. How can I convey the gravitational pull of this place on my heart to my readers? On their own, the pieces of everyday Goto may not have enough appeal to draw you to the islands. But add them all together, bound by the passion and kindness of the local Goto people, and you discover something extraordinary, an enchanting place that cannot be overlooked. And if I cannot budge your stubborn heart on those words alone, there is always the Yamauchi Café.
Go for the damn strawberry shake.
Getting To the Goto Islands
It is more convenient than you might imagine to get to the Goto Islands. Even from as far away as Tokyo, you can reach the islands in just a few hours using flights from Tokyo to either Nagasaki or Fukuoka, then transferring to another flight for the short leg to Fukue. You can also take a jetfoil boat from Nagasaki to Fukue Port. If you have more time and want to try a unique approach to the islands, try the overnight ferry leaving Hakata (Fukuoka) Port around midnight and arriving in Fukue the next morning.