Even as Japan and other parts of the world slowly begin to plan to reopen to tourism, there will continue to be a lingering feeling of worry about what constitutes safe and responsible travel in the coronavirus era. While many theories float about as to how to protect yourself from the virus, there seems to be unanimous agreement that avoiding crowds and extended close contact with people is a good basis for staying safe.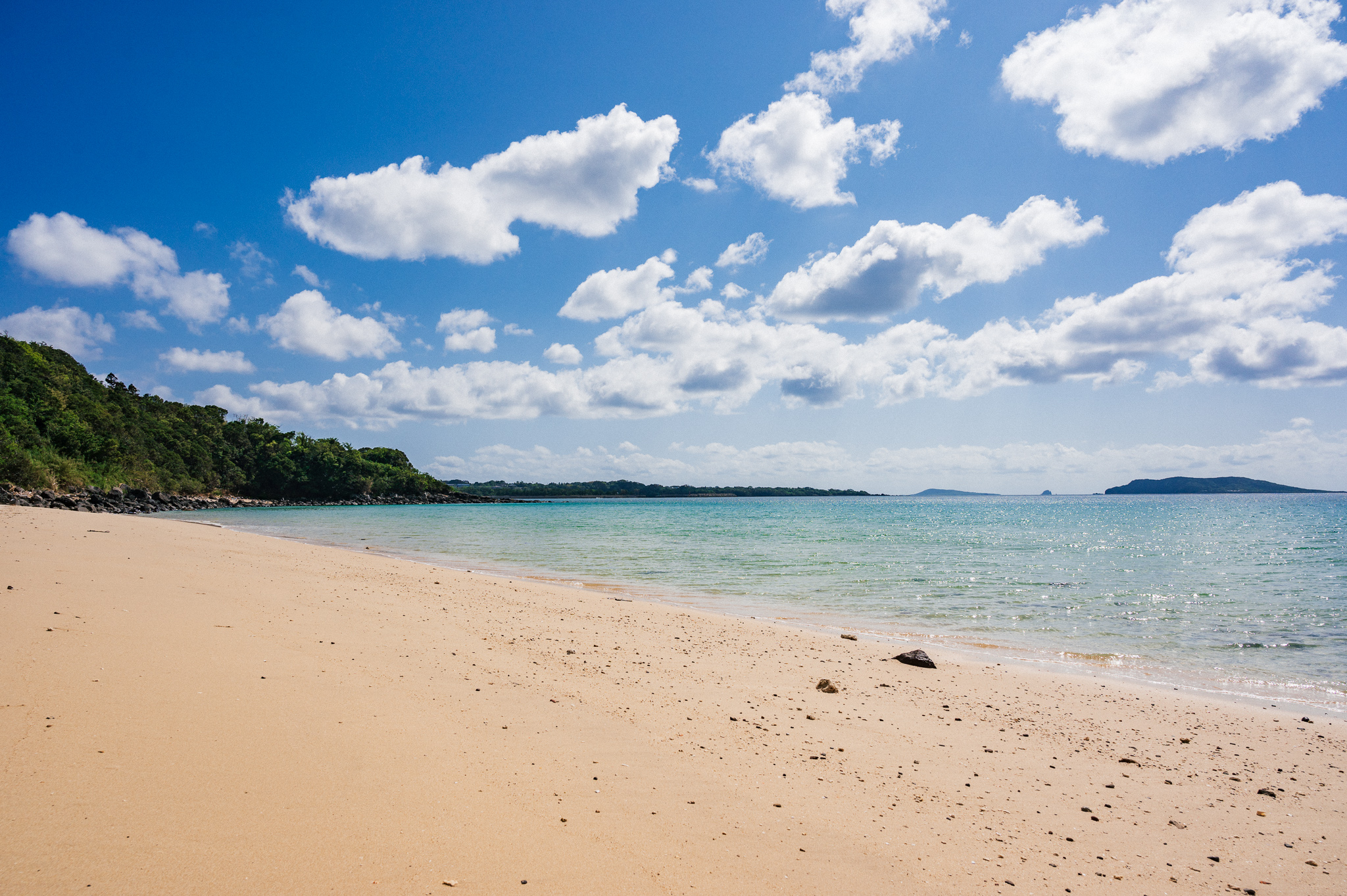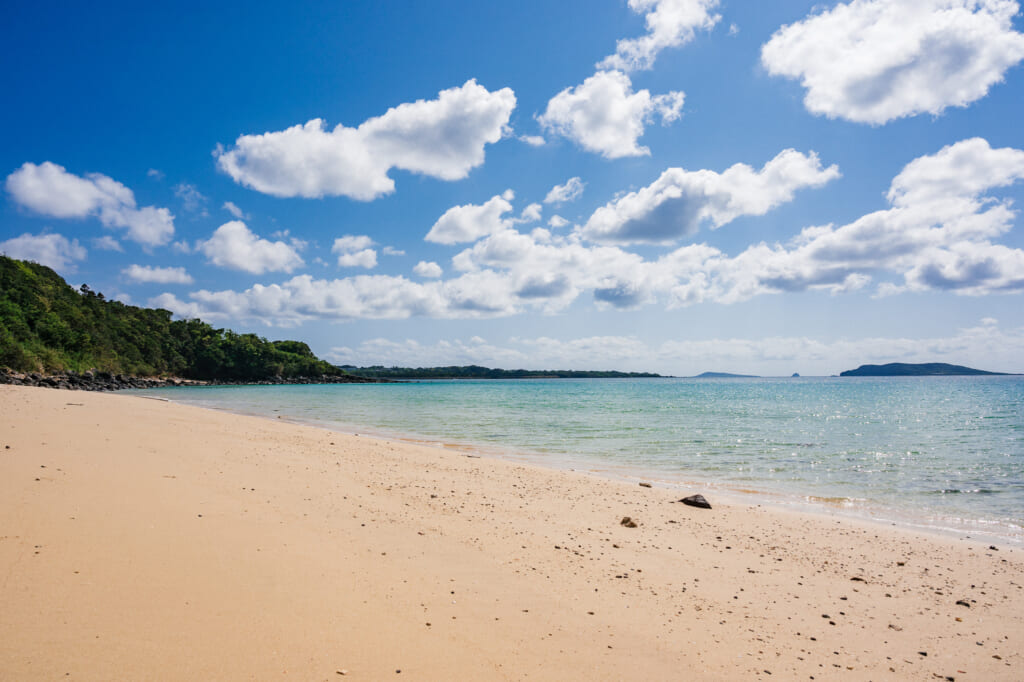 When I think about the places I'd like to be during these times, my mind drifts directly to the Goto Islands, where I recently spent three days exploring this little hidden paradise off the coast of Kyushu in southern Japan. The residents of Goto know the secret to a healthy lifestyle: open spaces to relax in, healthy local foods, and regular participation in outdoor activities. And in my short time in Goto, I discovered them all.
Hiking The Wide Open Spaces of Goto
The ruggedness of Goto provides ample opportunities for hiking, but perhaps there is no better location than from the cliffs overlooking Osezaki Lighthouse. From an observation deck atop the cliffs, you can survey the breakers pounding the sheer rocky shores of Fukue Island's west coast. A bit further down the road, my guide Olivier from the Goto City Tourism office and I parked at the trailhead of the hike down to the lighthouse.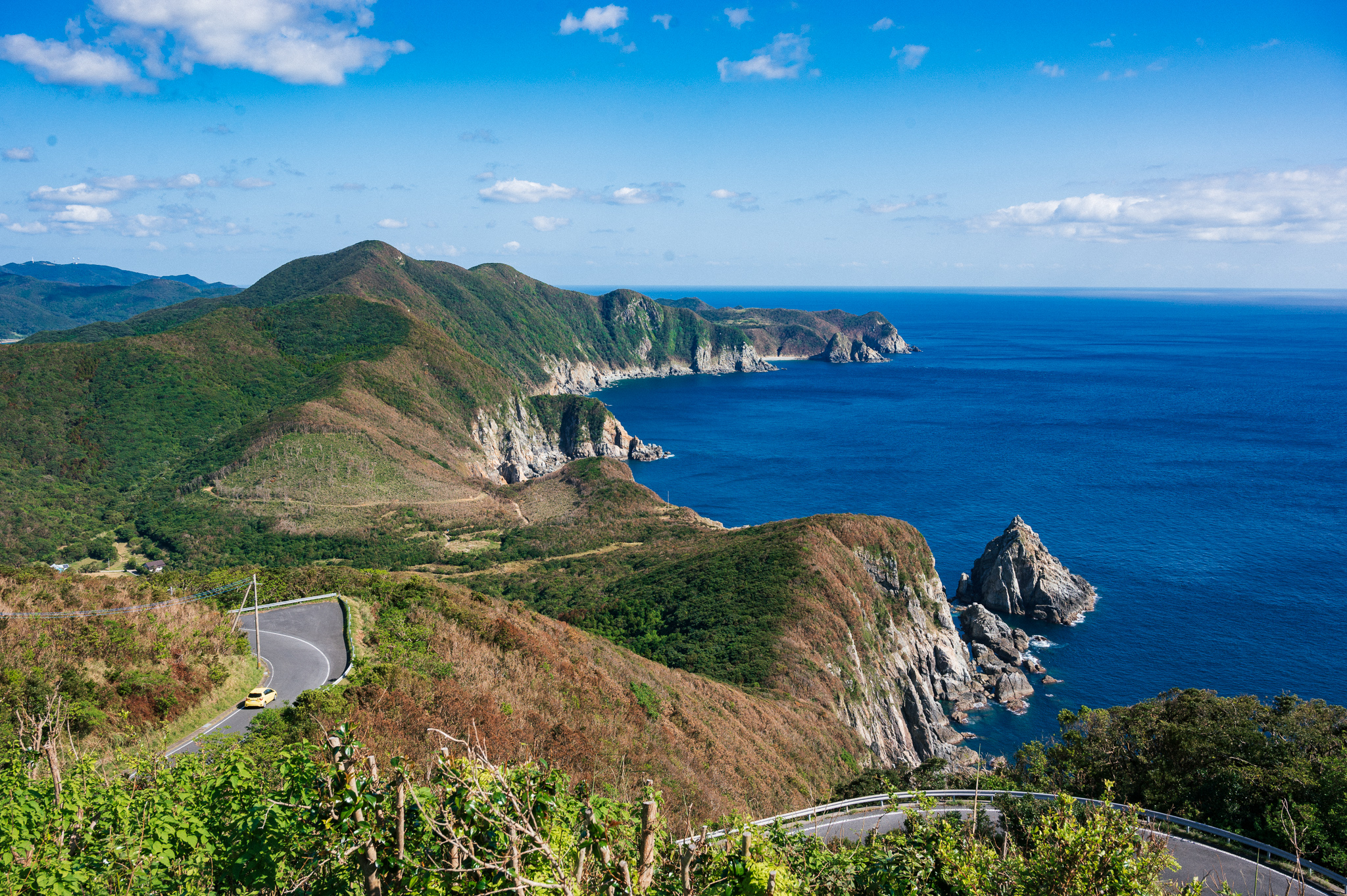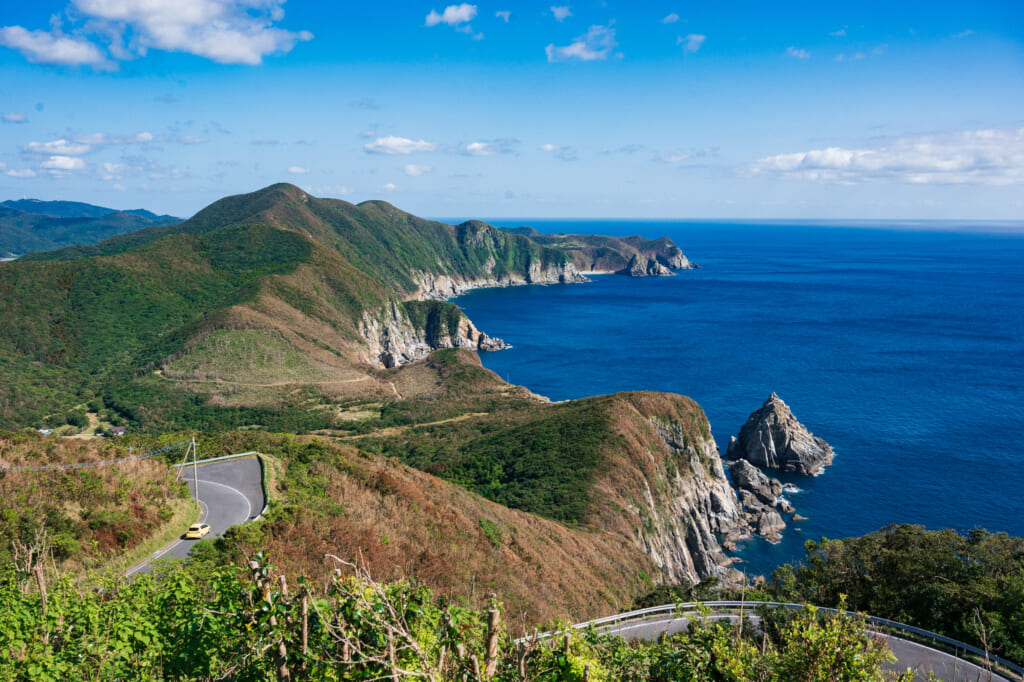 The approximately 3-kilometer hike to and from the lighthouse takes about an hour, though it is deceptively easy getting to the lighthouse as it is mostly downhill. On the return leg of the hike, my thighs and calves were screaming for mercy, but the group of tourists ahead of us containing several octogenarians gave me some inspiration that I would survive. Though it was a warm, sunny day, much of the hike is in the shade of the wild camellia trees. Along the way, I breathed in the clean ocean air mostly mask-free, apart from the times when we approached other hikers. After months of having to be extremely cautious about going out without a mask living near Tokyo, it was a feeling of tremendous freedom.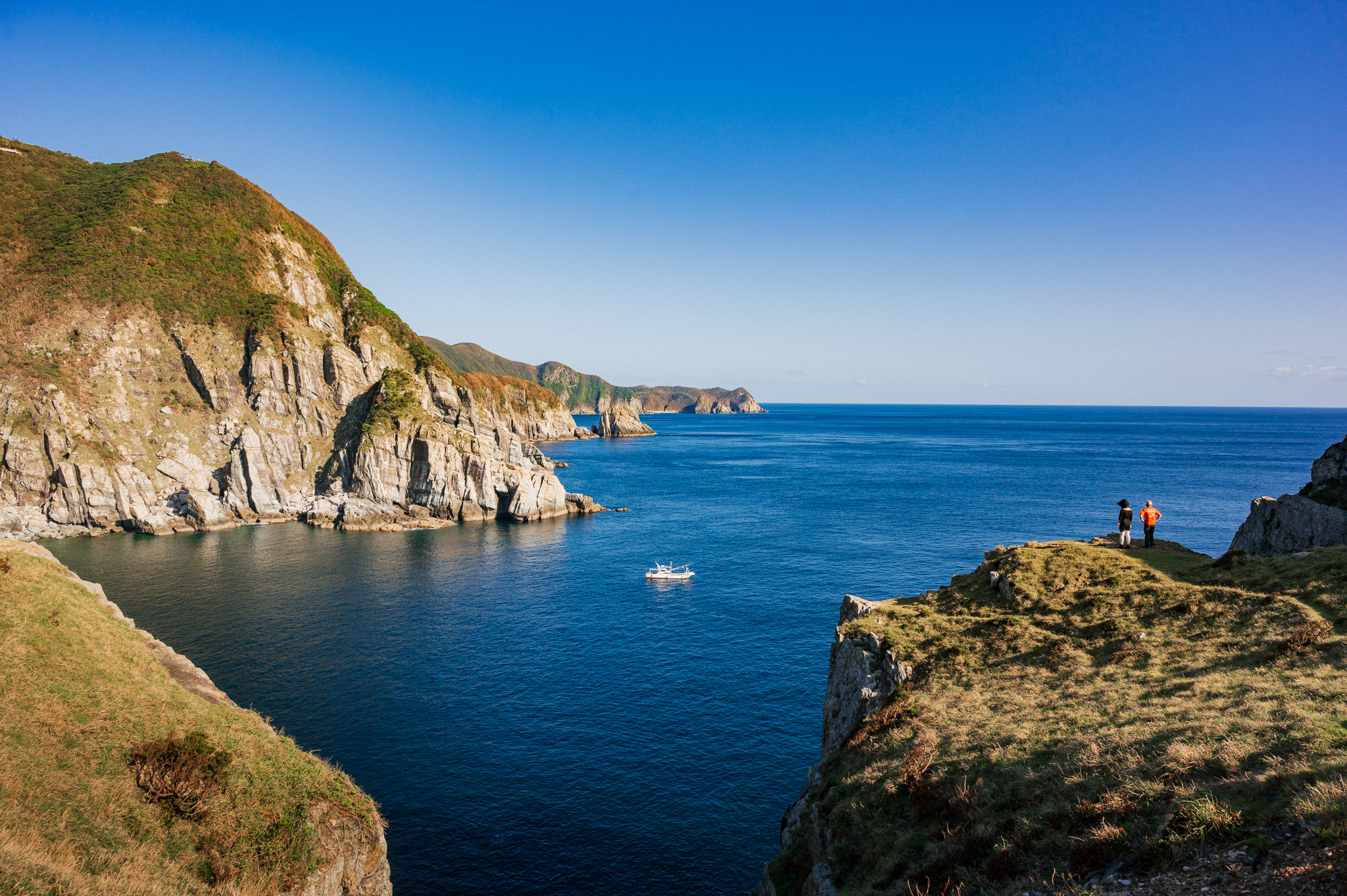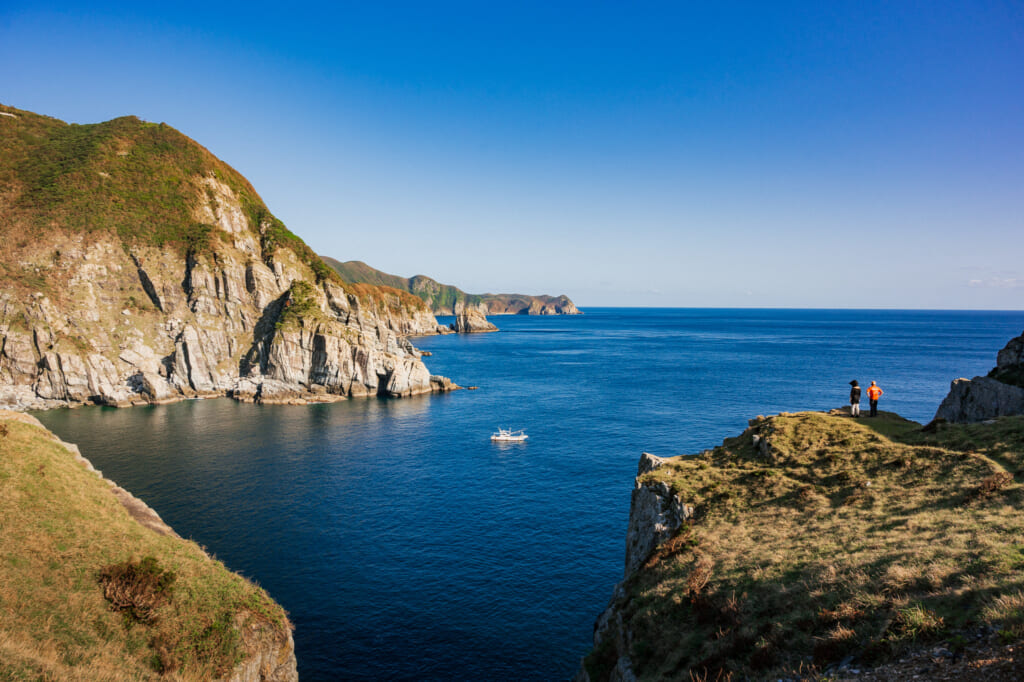 It was the same feeling of freedom as we stood at the observation point of Mt. Onidake, Fukue Island's largest dormant volcano. Here, we watched the long shadows of the afternoon stretch across the city center, again without the need for masks. A family with a toddler were the only other people in sight. If we had the time, we could have hiked another 20 minutes to the top of Onidake, but the sun would soon be setting, and there would be other chances. If you happen to be in Goto on a clear night, Onidake is the perfect spot to view the night sky. So perfect, in fact, there is an observatory here on the mountain which is open for visitors interested in viewing the depths of space through a state-of-the-art telescope.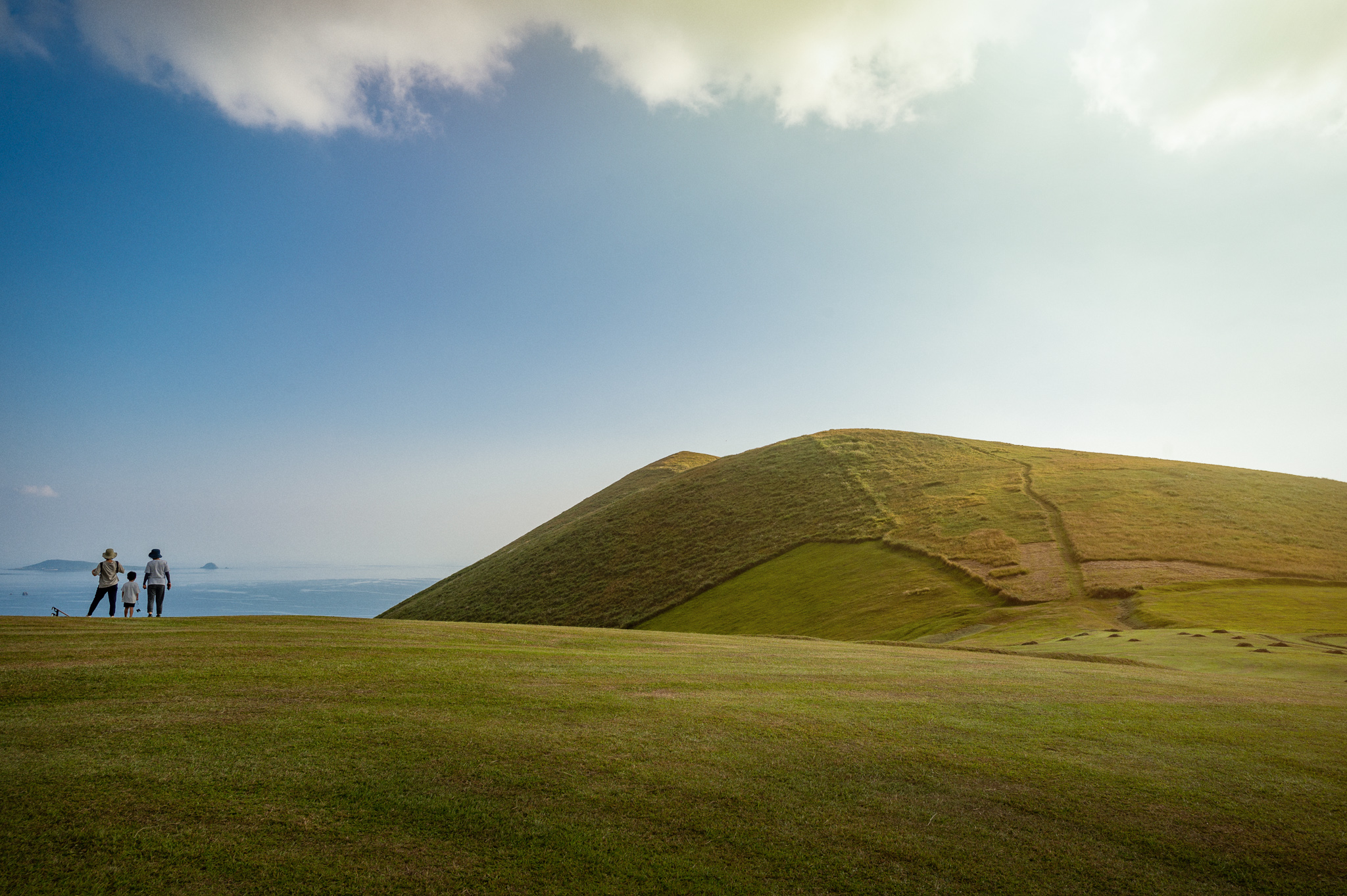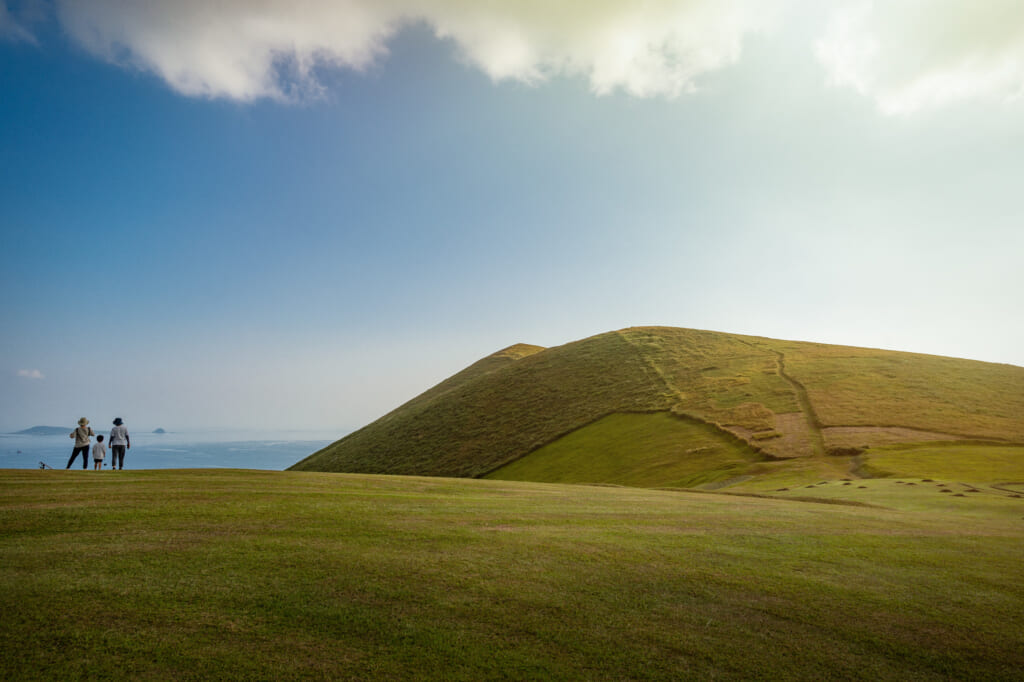 Stand Up Paddleboarding (SUP) in Goto
Located on the east coast of the island, Goto Leisure provides SUP experiences in a harbor area protected from large waves most of the year. We arrived on a sunny morning at the harbor to meet my instructor, who had the unenviable task of teaching an out-of-shape, uncoordinated guy, the art of SUP.
To be honest, I was a bit worried, as my previous experience on a board in the ocean was surfing lessons, when I mainly learned what seawater tastes like and a healthy respect for the waves. However, the ocean conditions were kanpeki (perfect) and my instructor patient and kind, so I was miraculously standing upright and paddling myself across the harbor in no time at all.
The company's owner, Nakanishi Daisuke, is a transplant to Goto from Chiba Prefecture near Tokyo. Daisuke fell in love with the land and the lifestyle the first time he visited Goto. He quit his job and started a new business catering to the tourists and hasn't looked back since. He loves the islands so much that he has become an active participant in the Goto City community.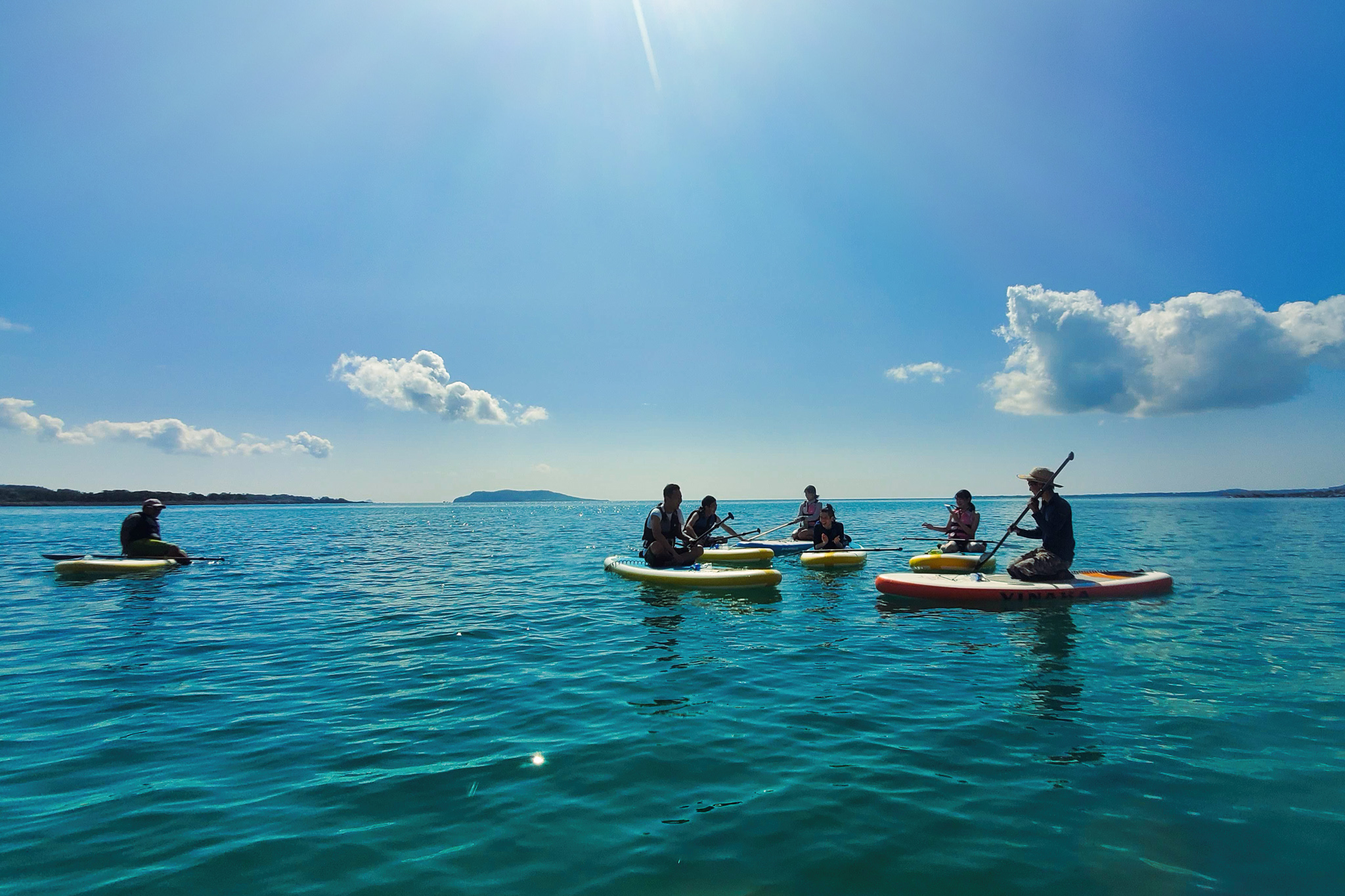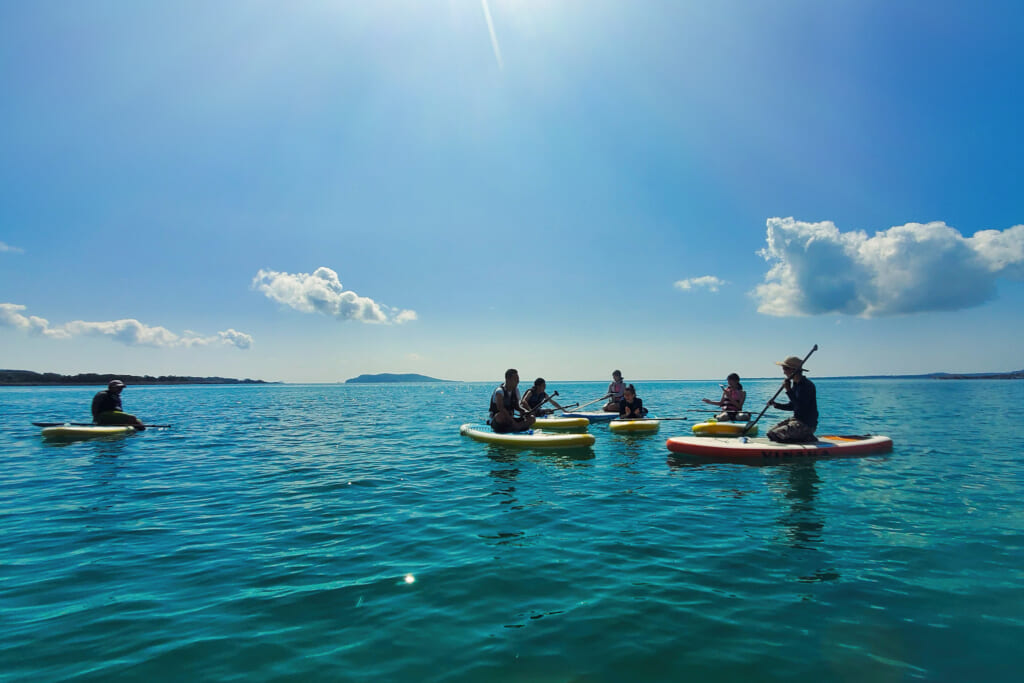 As we paddled together leisurely across the harbor, Daisuke explained about his attraction to the Goto islands and why he chose to become a long term resident here. Daisuke believes in Goto's ability to sustain itself and its people. It has always had all the natural resources necessary to support its residents. Still, he also believes Goto's residents are resourceful enough to create a thriving economy based on sustainable tourism. Based on two incredible places I spent my nights during my stay on the island, I can hardly agree more.
Glamping Under the Stars
Though there are many small hotels in the Goto city center (and one new luxury hotel), it almost seems sacrilege to shut yourself inside 4 concrete walls on an island where vibrant nature and fresh sea air are so close at hand. Fortunately, several young entrepreneurs have taken up the task of creating luxurious accommodations that retain a closer connection to the land.
Bring the Outdoors Indoors at Kinnagoajiro
I spent my first night at Kinnagoajiro, an innovative type of accommodation I had never experienced before. Kinnagoajiro was named after the wild and undiscovered lands of the Goto Islands, which gives you a glimpse into the hearts and minds of the young couple who own it. The building at Kinnagoajiro is a wooden longhouse divided into two sections. The section I stayed in has two simple bedroom areas, each with a private bathroom and shower. Between the bedrooms is a living area with a small kitchenette containing a microwave and toaster oven, a small refrigerator, and an electric kettle to make pour-over coffee. The innovation is that each side of the living area has a floor-to-ceiling sliding door that can be open wide to let in fresh air and sunshine. Imagine a freight car on a train, except more luxurious, and you get the idea.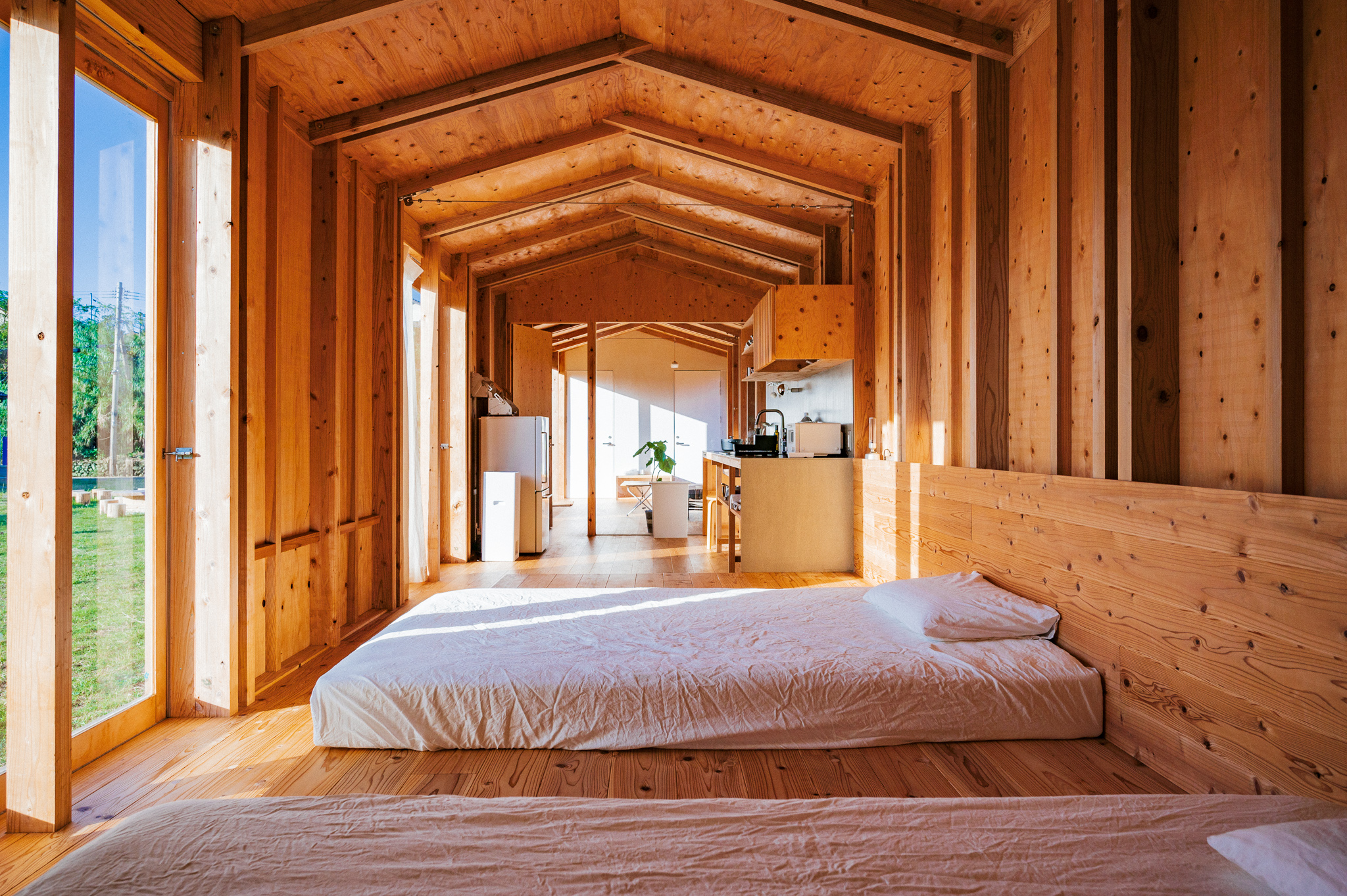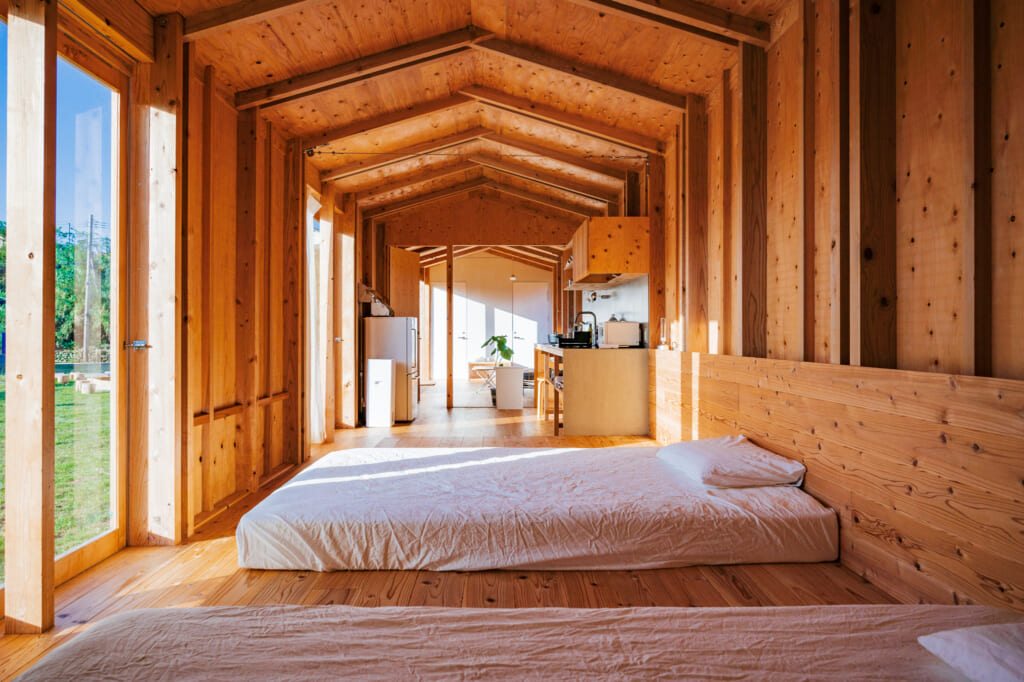 The other half of the longhouse is a suite with a larger kitchen unit including an IH stovetop and a bedroom with 2 double beds. The size is perfect for a family getaway, and its proximity to the city center and port makes it convenient to access.
The furniture is outdoor camping style, so if you prefer, take it outside and enjoy the sun on your face. You can have a campfire outside at night, barbecue something for dinner, and sit around watching the stars overhead. The whole idea about Kinnagoajiro is to experience nature without sacrificing comfort. If, like me, you're the type of person who loves the outdoors but would rather not sleep with a rock poking into your back or insects sharing your bed, Kinnagoajiro is perfect for you. I fell asleep to the sounds of the crickets and other insects chirping nearby but with the comforts of a soft mattress and a wi-fi connection.
Tent Camping Under the Stars at Nordisk Village
The following night, I moved a little down the coast to Nordisk Village, a curious collaboration between a Danish outdoor goods manufacturer and a few young Japanese entrepreneurs. Nordisk Village is a concept created by the Nordisk company, bringing glamping facilities to 5 locations in Italy, Poland, Argentina, and the latest here in Goto. On several wooden platforms built on the property, luxuriously outfitted Nordisk tents have been erected, capable of housing 2 or 3 people each. Inside the tents are comfortable beds, chairs, small appliances, and a heater/air conditioner unit that keeps the tent comfortable in all seasons.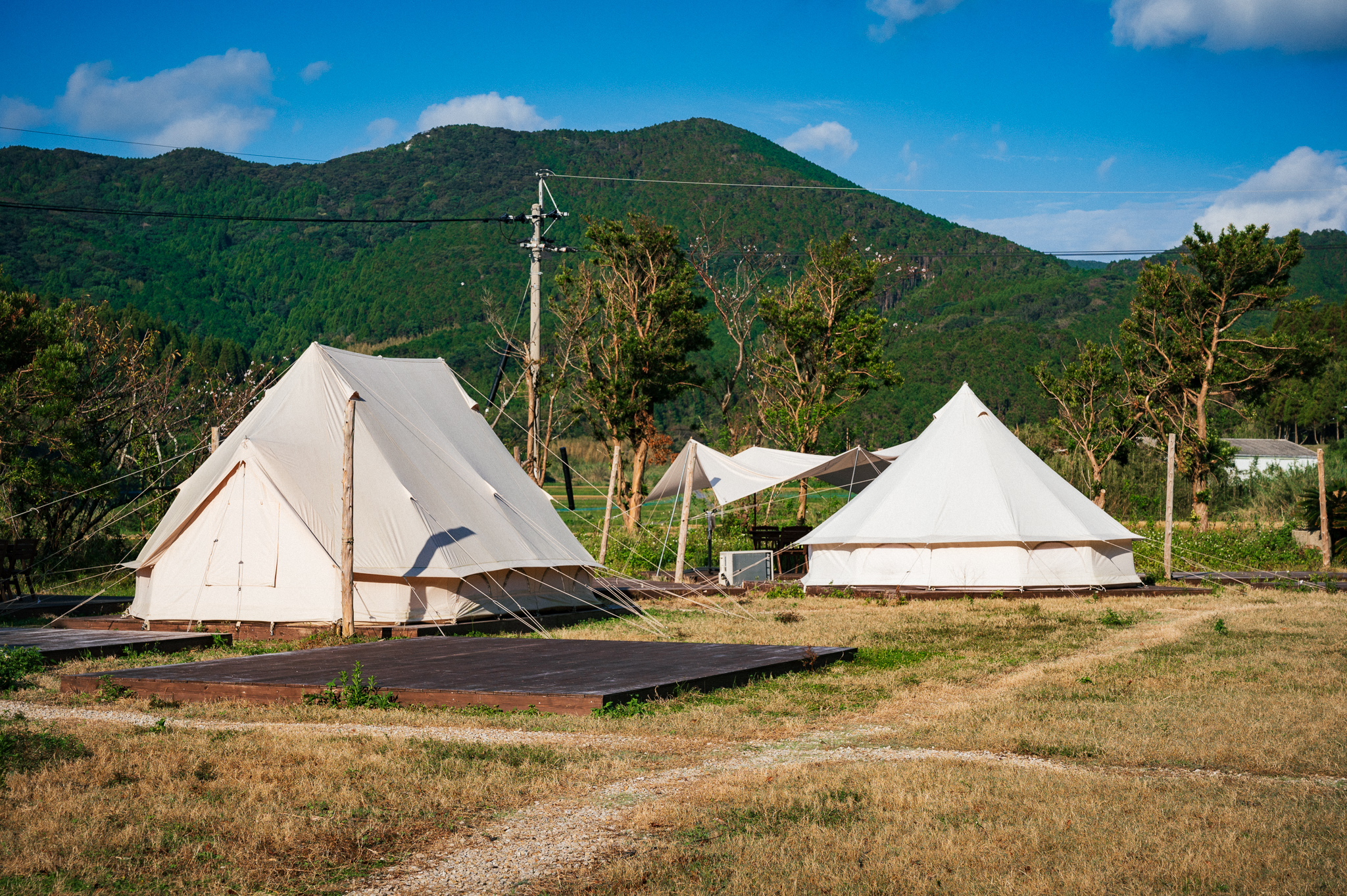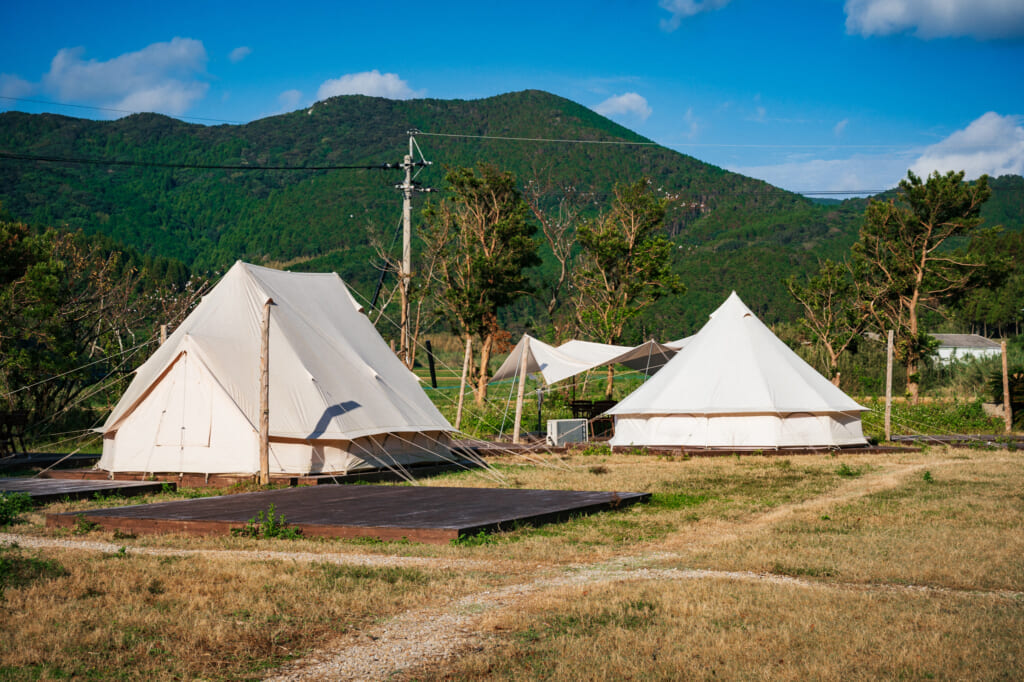 For those who assume that camping requires shared facilities, Nordisk Village has gender-separated communal bathrooms and showers, though they are maintained at a level of cleanliness rivaling a hotel. An old schoolhouse on the property has been lovingly renovated into a restaurant, common kitchen, and a few private rooms. You'll also find the Nordisk Village office here, where you can ask for advice on things to see and do around the island.
Rising early the next morning, I stepped out of my tent and stood at the edge of the rice paddies, watching the sunrise over the ocean and hills. It was refreshing to spend the night in a tent, so close to the elements yet cozily snuggled between a down comforter and soft mattress. It felt right to be glamping on Goto Island, another opportunity to get a little closer to nature and a little more separation from urbanity.
Goto Cuisine: Healthy and Home-grown
Goto can basically sustain its residents with its own food supply, owing a debt of gratitude to the abundant seas and large areas of farmable land with rich volcanic soil. The islands also raise beef, pork, and chicken, contributing to a surprisingly diverse local cuisine.
Because camellia, known as tsubaki in Japanese, grows wild all over the islands, locals have been able to make camellia oil an important export. Camellia oil is full of antioxidants as well as Vitamin A and B and is believed to have anti-aging properties. It can be found in beauty products and used in the local cuisine.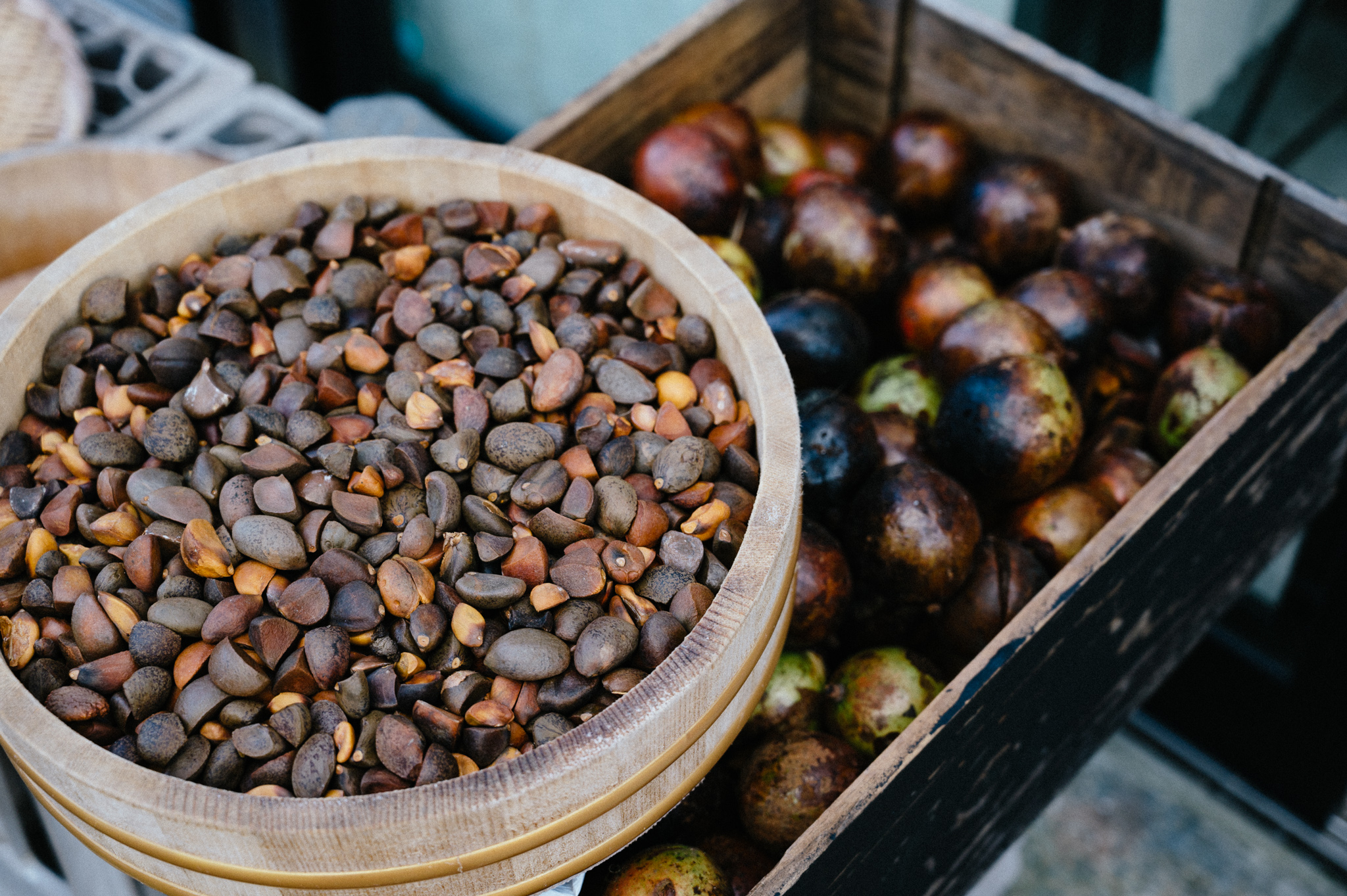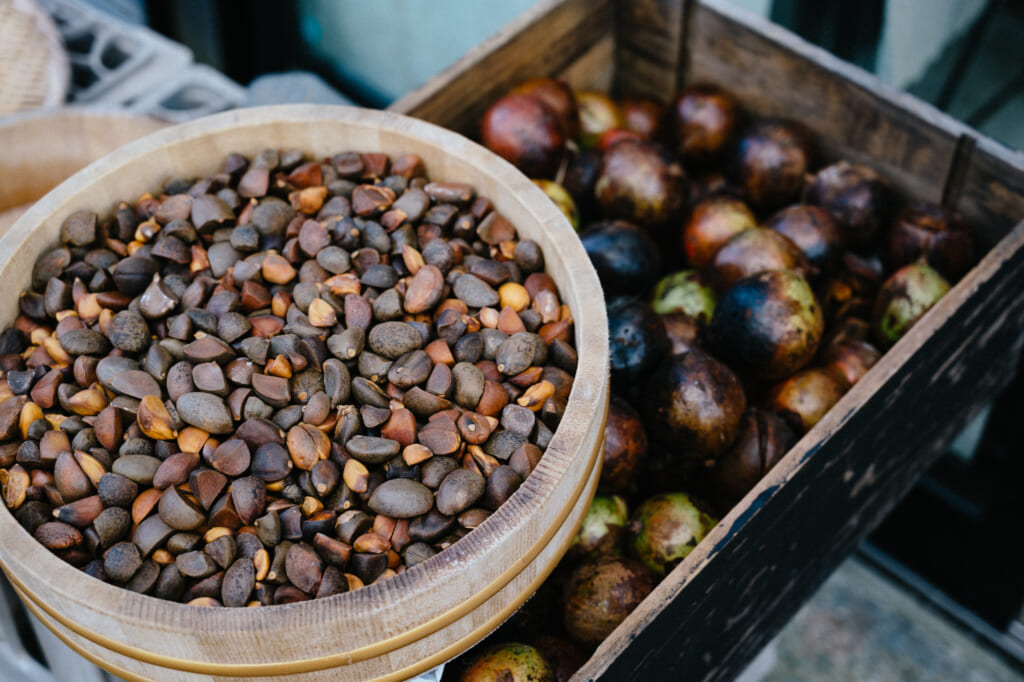 You can sample many of the local favorites at Tsubaki Chaya. This restaurant sits on the cliffside above Kojushi Beach, where you can enjoy a view of the ocean as you dig into the Goto cuisine prepared traditionally, grilled on the irori.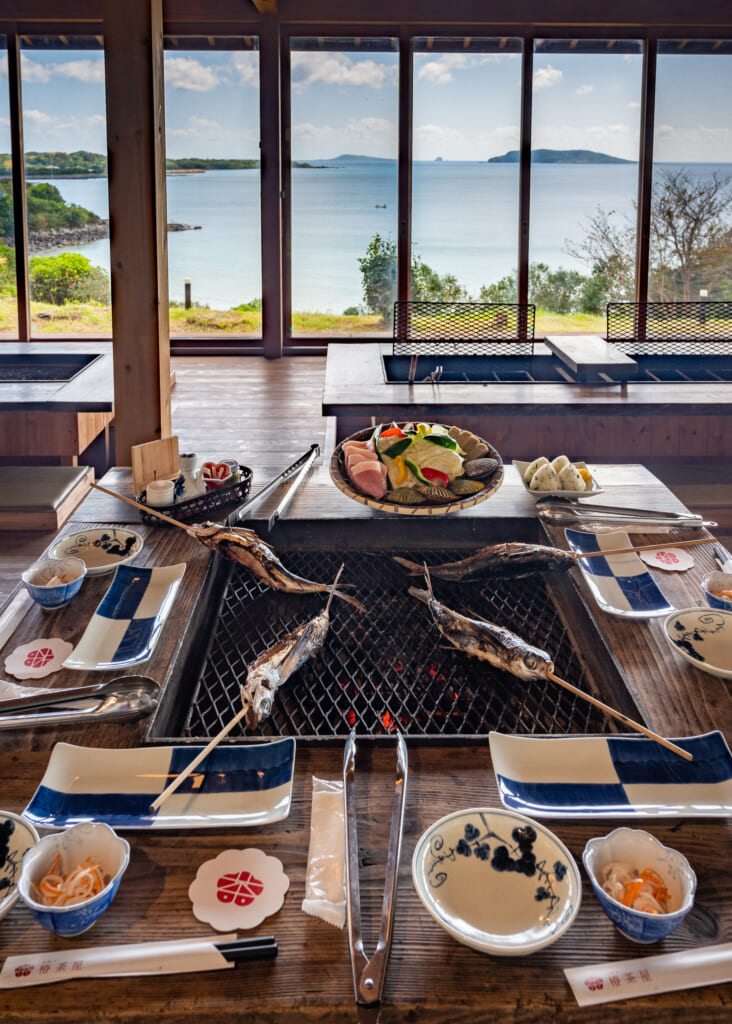 Irori is the name of the firepit used for both cooking and heating traditional Japanese homes. At Tsubaki Chaya, several of Goto's local specialties are grilled right in front of you, seated around an irori. A whole grilled flying fish is the main course, with various locally grown vegetables, seafood, and kankoro mochi, a type of mochi flavored with local sweet potatoes.
Healthy Local Noodles at Oddontei
Kankoro mochi is one of several Goto Island specialties; another is Goto Udon. The best place to sample this unusual type of noodle is from its source, the restaurant attached to the Nakamoto Seimen udon factory, Oddontei.
If the udon factory was not next door, Oddontei might appear to just be another cafeteria-style Japanese restaurant. But Oddontei serves the Goto specialty, an udon noodle thinner and more supple than the traditional style. The secret is a coating of camellia oil applied during the production process, which allows them to stretch the noodles thinner without breaking them. Camellia oil is also said to add a subtle flavor, so subtle, in fact, that my untrained tastebuds could not detect it. But not to worry, the flavor of the meal comes from the condiments. You can try Goto udon in a Nagasaki-style champon bowl of noodles or dipped in a salty-sweet tsuyu sauce (the sweetness is a trademark of Kyushu sauces, where sugar was more readily available due to international trade routes).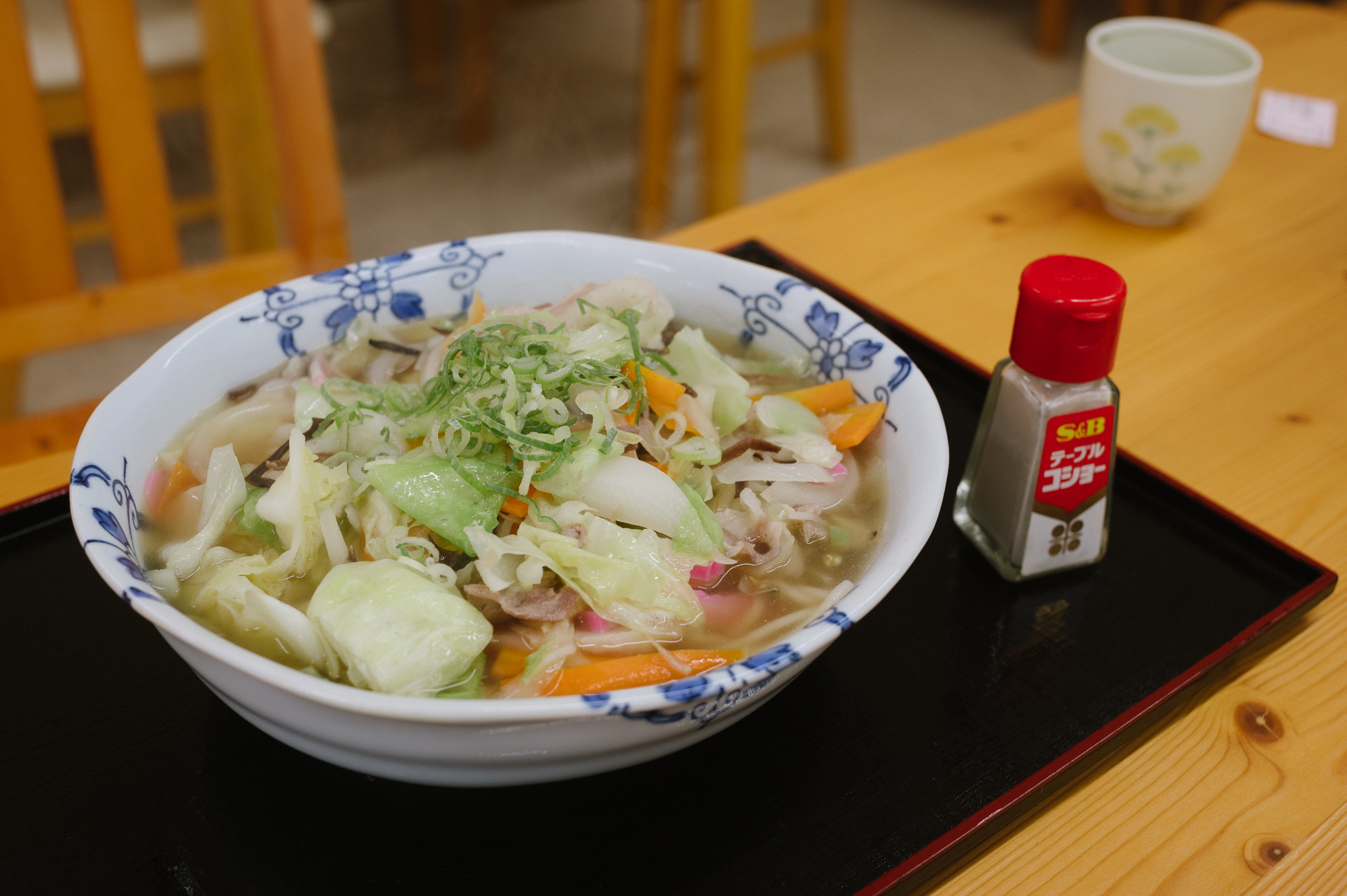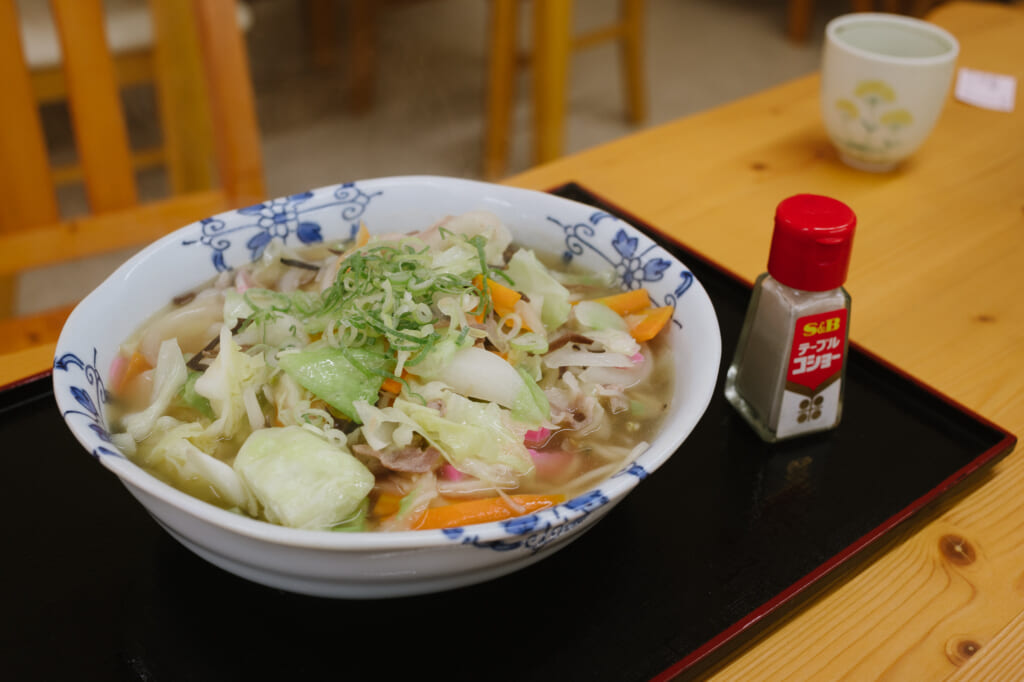 Local Favorite in the City: Sagara
Back in the city, Sagara is a local favorite located on a quiet side street of the central business area. We charged our electric car near the ferry port and walked about five minutes to the restaurant. Sagara serves reasonably priced meals consisting of local products, including Goto beef and pork, and of course, a variety of seafood. It has a spacious interior where the staff seats customers with attention to social distancing guidelines. Olivier and I were given our own dining room on the second floor where we could relax and enjoy meals with tonkatsu (fried pork loin), oroshi hamburg (hamburger patties topped with grated Japanese radish), followed by dessert and coffee. Okay, maybe the dessert wasn't such a healthy choice, but with all the other incredible meals I had on the Goto Islands, I thought I could break the rules this one time.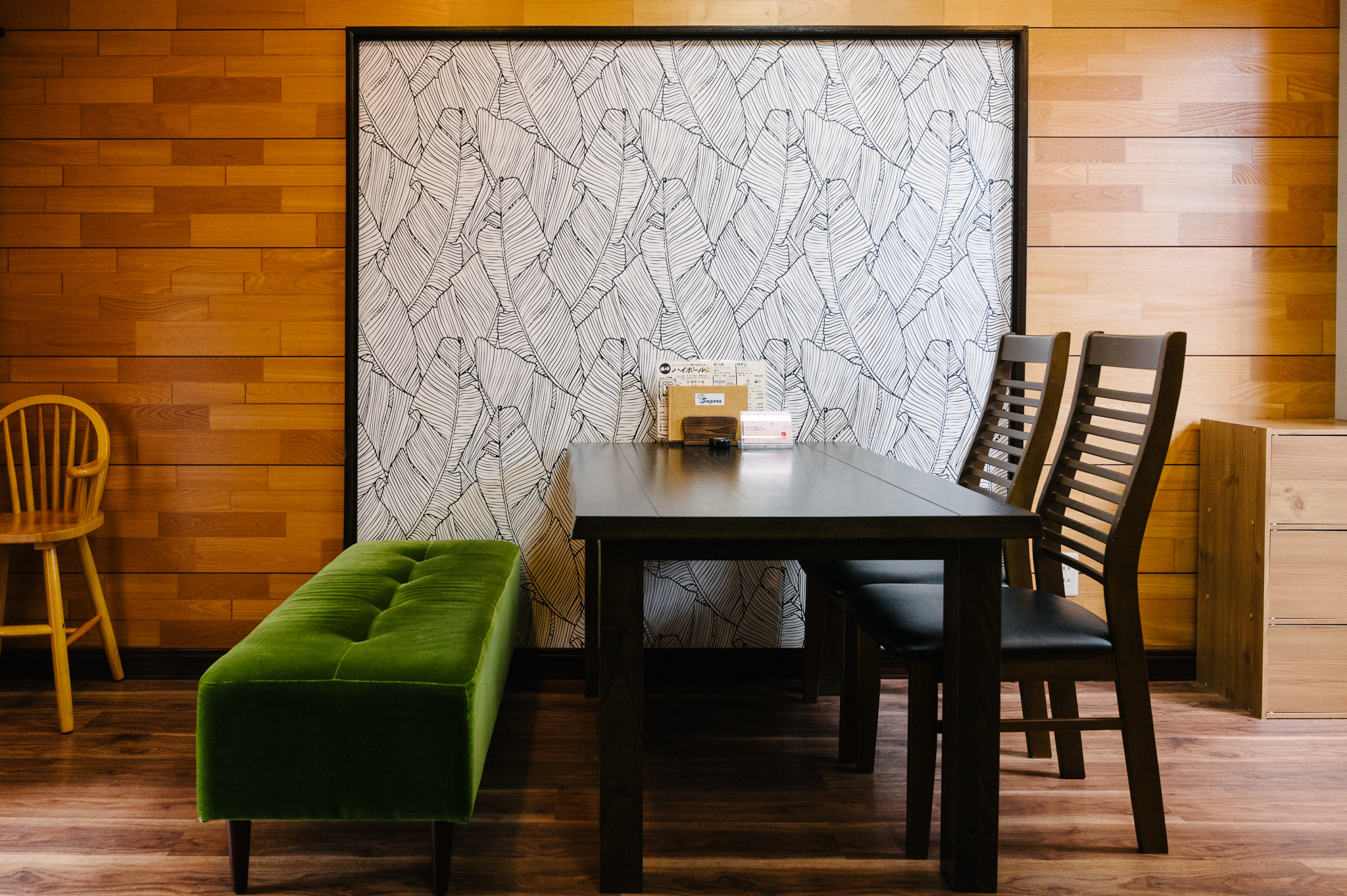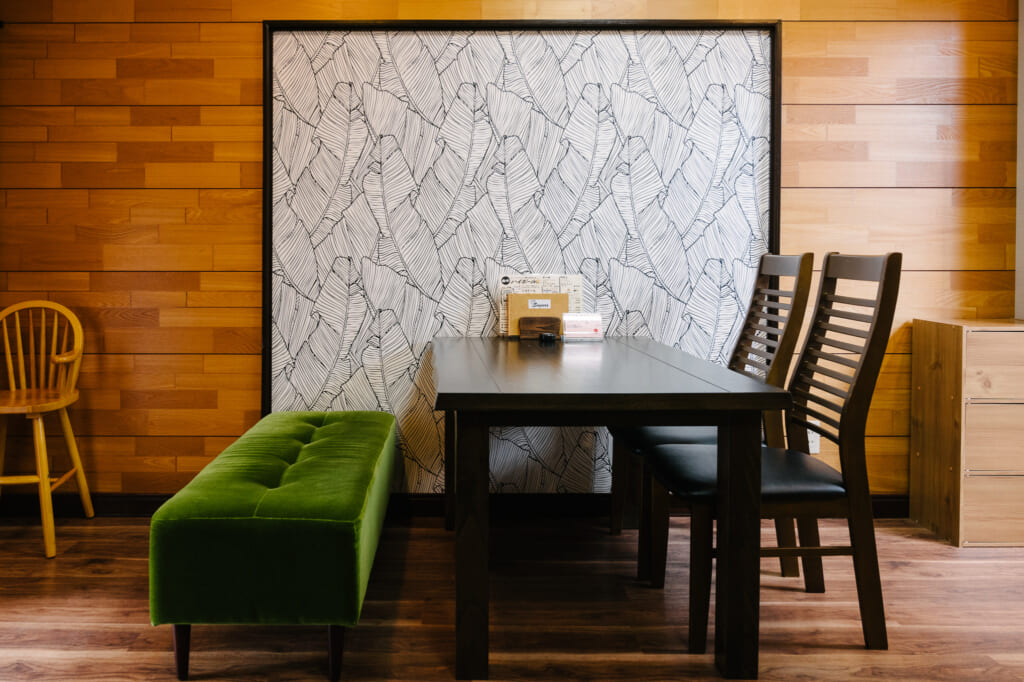 I'll be honest; three days in the Goto Islands is not nearly enough time. In fact, we never left Fukue Island, though there are many sights to see on the neighboring islands accessible by ferry. Still, three days of fresh air, healthy and delicious food, and sleeping under the stars was a refreshing taste of what Goto has to offer and only left me craving more of this paradise in Nagasaki.
Sponsored by Goto City