Sponsored by Saga Prefectural Tourism Federation
Nanatsugama Caves

The Nanatsugama ("Seven pots") Caves are located in Karatsu, in the Saga-prefecture of Kyushu. Rough waves have been eroding a huge lava plateau made from basalt for many years, consequently creating these incredible caves. The largest of the seven caves has an entrance of 3 meters width and a depth of 110 meters.
The Nanatsugama Caves are a designated National Natural Monument.
The Cruise
The best way to explore the Nanatsugama caves is by cruise boat, and there are two types you can take. Both cruise boats (the Ikamaru and the Zeela) depart from Yobuko Port every hour and the ride lasts 40 minutes.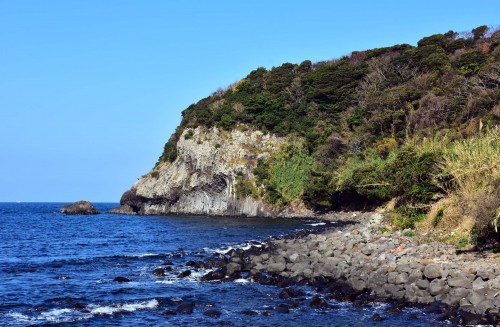 How to get there

The nearest train station is Karatsu Station. You can get there by taking a train from Hakata Station in Fukuoka. From Karatsu bus centre, you can take a bus to Yobuko, from where the cruise boats depart.
If you go by car, there is free parking on a first-come basis and then parking becomes 100 yen per hour once the free spots fill up.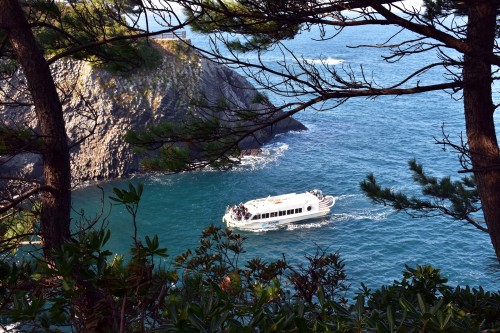 Ikamaru cruise
When you approach the Nanatsugama Caves you get a beautiful view of the whole plateau. Then the boat slowly enters the biggest of the caves and you can see for yourself the effects the waves have had over time.
The cruise runs all year around from 09:30-16:30. Tickets are 1,500 yen for adults and 750 yen for children.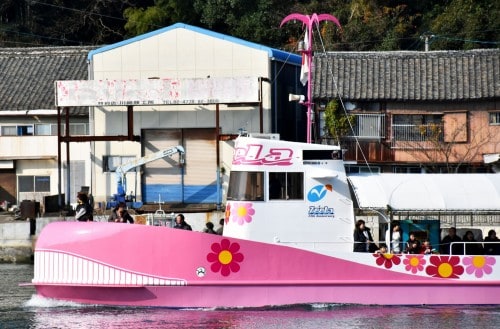 Zeela cruise
The Zeela cruise looks like a whale (either pink or blue) and is therefore very popular with children. Additionally, Zeela has windows that are approximately a meter below the water surface making it possible to explore the sea life, as well as the inside of the caves.
Opening hours:
March-October 09:00-17:00
November-February 09:00-16:00
Tickets are 2,100 yen for adults and 1,050 yen for children.
Activities

The caves are not the only thing to see in this area. There are walking trails, campgrounds, several viewpoints, and  also a shrine called Dokizaki Shrine which honours Empress Jingo, who is said to have discarded an earthen vessel near the caves after her troops won the war against Korea.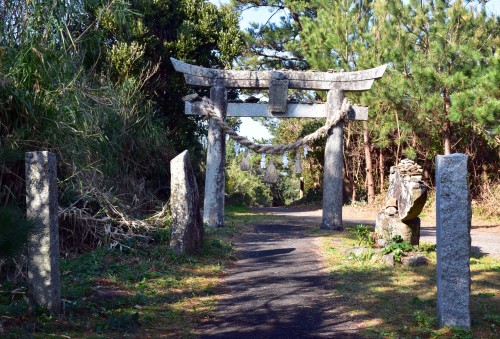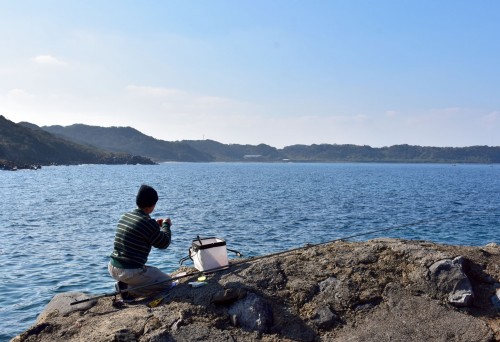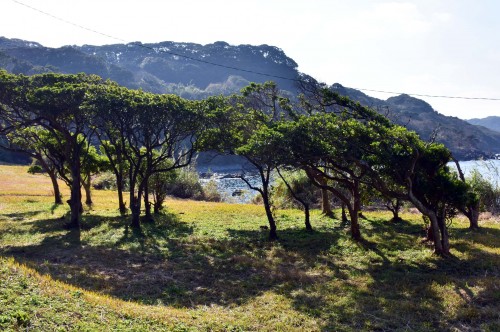 The Nanatsugama area is popular for fishing, and the camping area is near the water with a beautiful view. If it is too cold to actually camp, it is still a great spot to enjoy a picnic or packed lunch.
24/7 Assistance available in English, French, German, Italian, Spanish, Portuguese,Russian,Thai, Korean, Chinese (Mandarin & Cantonese), Vietnamese and  Indonesian!!