Between beautiful views and fresh island produce, the Shimanami Kaido is an excellent cycling trip full of Japanese history. From Samurai Shrines to Japanese pirates, the Setouchi islands it traverses offer up a wealth of legends and battlegrounds. While I cycled the 70km route, experiencing farm stays, lemon picking, and more, it was the history of these small islands that became an unexpected highlight of my explorations. Whether it was the ancient tradition of salt-making or the dedicated patrols of the surrounding waters, there was a quiet history waiting to be discovered in each destination. As well as meeting the communities along my route, I was able to imagine their predecessors and the traditions and skills they had passed on to the generations based on the islands today.
Murakami Kaizoku Museum: Setouchi Islands' History of Pirates
Greeted by large replica wooden boats, I am intrigued by the idea of Japanese pirates and had heard little of them, but the impressive museum was the perfect place to learn.
Often called the Samurai of the Sea, Japan's pirates are a legendary topic that comes alive here on the islands. Sometimes referred to as suigun (navy) and sometimes kaizoku (pirates), the controlling clans were a unique mixture, with the power of one and the reputation of another. While in English the term 'pirate' often conjures images of lawless vagabonds, the dedicated Murakami Kaizoku Museum on Oshima Island aims to change this perception for the Japanese counterparts.
The Murakami Clan, who ruled the Seto Inland Sea until the end of the Sengoku Period in the early 17th century were formed of three clans. Working harmoniously, they controlled the waters and influenced military, trade, and governmental decisions. Far from lawless, they had codes of honour and would provide flags to passing boats to showcase their permitted travels to shore.
Seeing these torn flags on display alongside the carefully preserved suits of armour and life-size models, it is possible to imagine the ships setting sail to watch over the islands. An excellent audio-guide using QR codes explains the history as you explore the museum, with expansive floor maps and unending views of the sea to help you picture the past.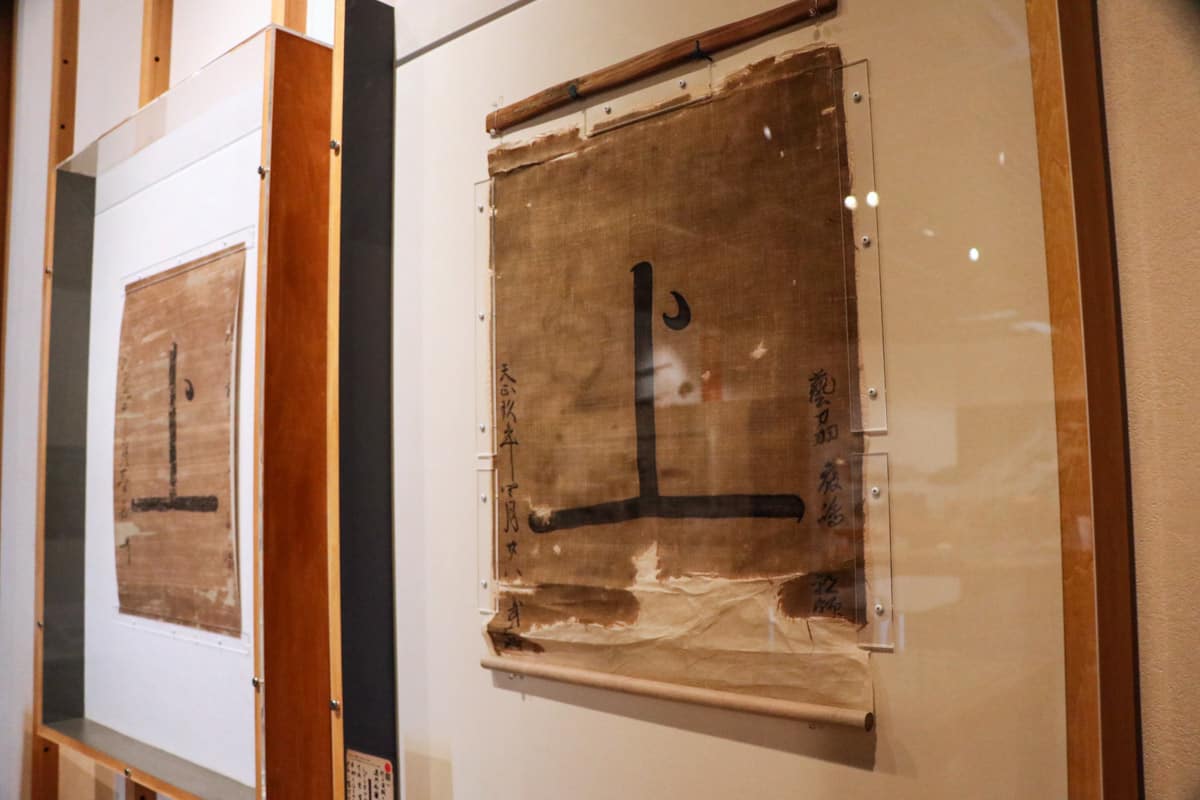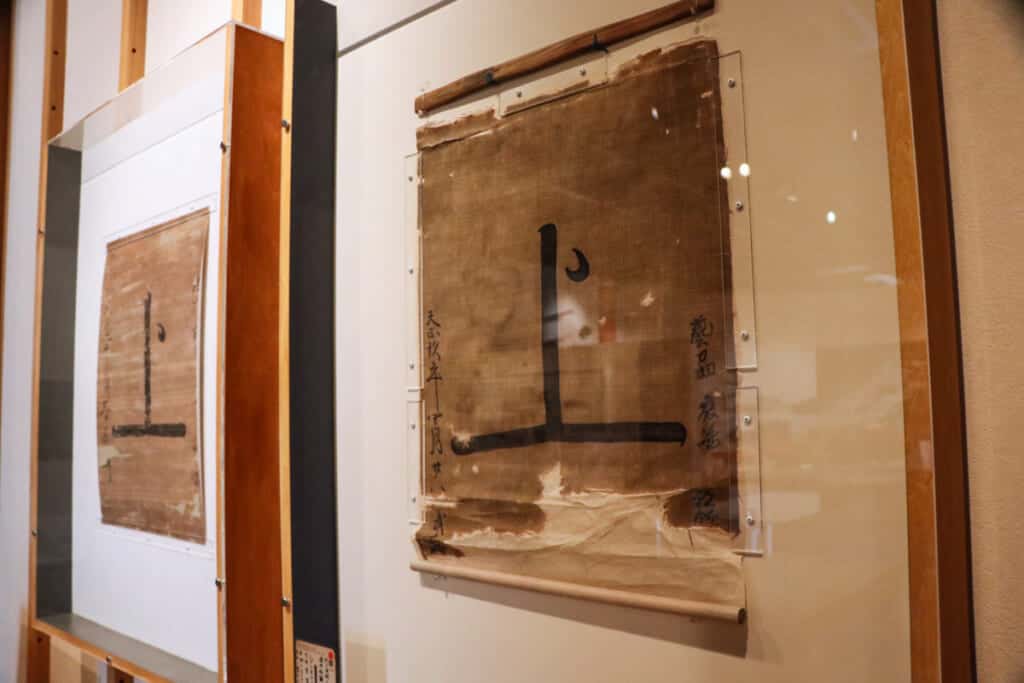 Murakami Kaizoku Museum, Oshima Island
Location: 1285, Miyakubo, Miyakubo-cho, Imabari city, Ehime 794-2203
Phone: +81 897-74-1065
Hours: 9 am – 5 pm, closed Mondays or the following day if Monday is a holiday.
Entry: Adults: 310 yen, Students: 160 yen, those under 18: free
Murakami Kaizoku Museum Website (Japanese only)
Samurai Pilgrimages to Oyamazumi Shrine
Once drawing Samurai on pilgrimages from across Japan, the impressive Oyamazumi Shrine has an undeniable sense of history surrounding it. As I step through the torii gate and beneath the grand wooden entrance, I feel the significance of the centuries of worshippers that have passed through them before me.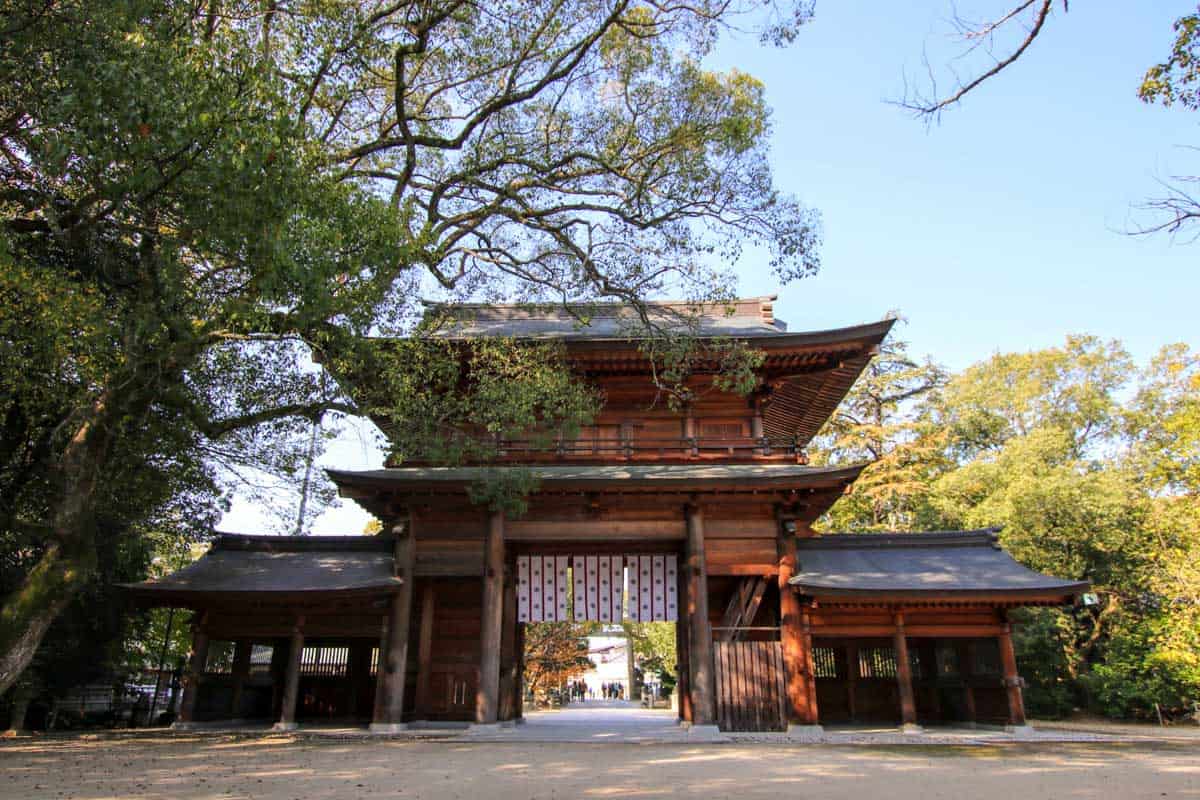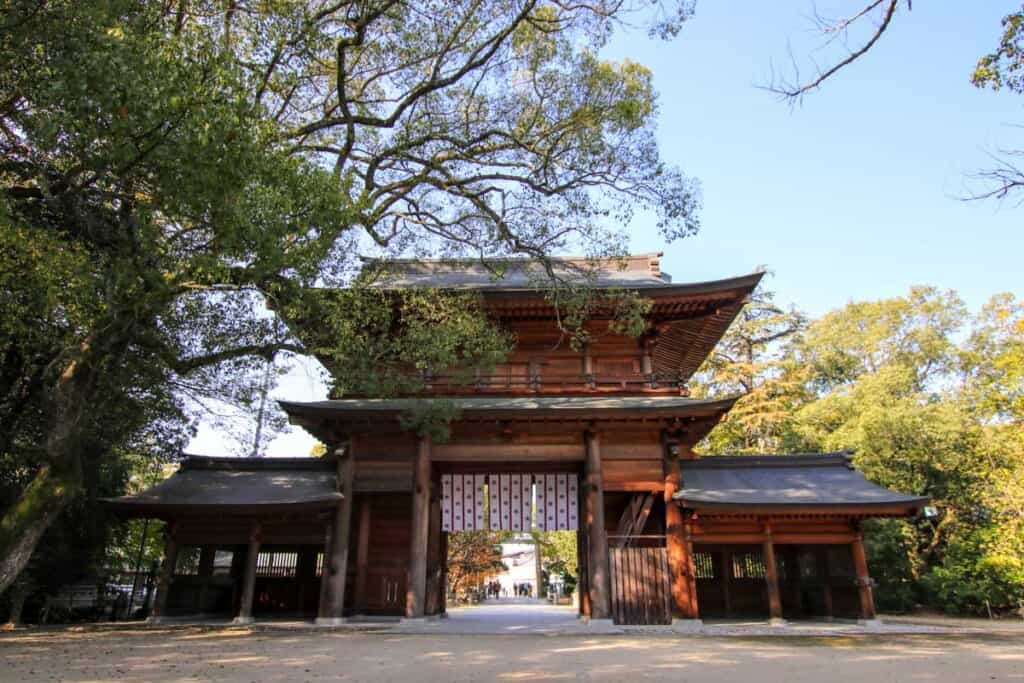 This shrine is dedicated to Oyamazumi no Okami, the spirit of Amaterasu Okami's older brother and God of oceans, mountains, and warfare. Due to this enshrined deity, local Samurai have long worshipped here, praying for success in battle and, when granted their requests, returned to present the shrine with offerings of swords and armour. While the shrine itself is an incredible sight, not to mention its highly unusual and ancient trees, the connected museum highlights the unique significance of this 1,400-year-old shrine.
Still showing signs of battle, the carefully cared for pieces are displayed in the Homotsukan Museum, including pieces from Japan's first Shogun, Yoritomo Minamoto. Alongside are also pieces from a female samurai, known as Tsuruhime. It is said that once becoming Head Priest of the shrine at just 15-years-old following the deaths of her brothers and father, she led the Omishima forces in battle, again and again, killing a clan general in one-to-one combat but eventually ended her life in the seas she'd defended following the death of her fiance. Learning these impressive local tales is an unexpected highlight when visiting a shrine, and the weight of the island's history imbues my surroundings with an added beauty.
Outside, I admire the twisted trunk of the awe-strikingly large 3,000-year-old camphor tree, strung with sacred ropes known as shimenawa. The vermillion red of the buildings entices me, but it's behind the main hall, through quiet alleys that I find the sacred power spot, reached through the entwined trunks of an ancient camphor tree. Following the steps and ducking beneath the smoothed wood, I look back to admire the old pathway. Visitors quietly gather, and the significance of the shrine and its history feels even more potent.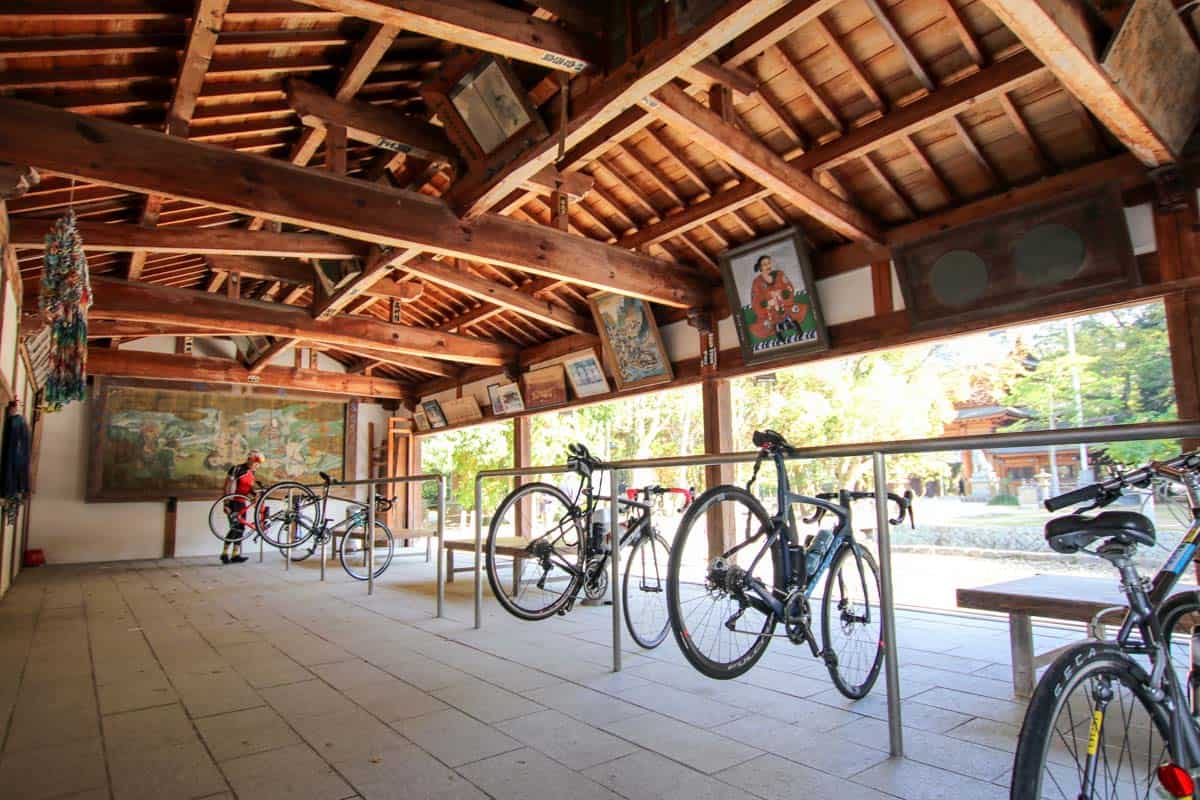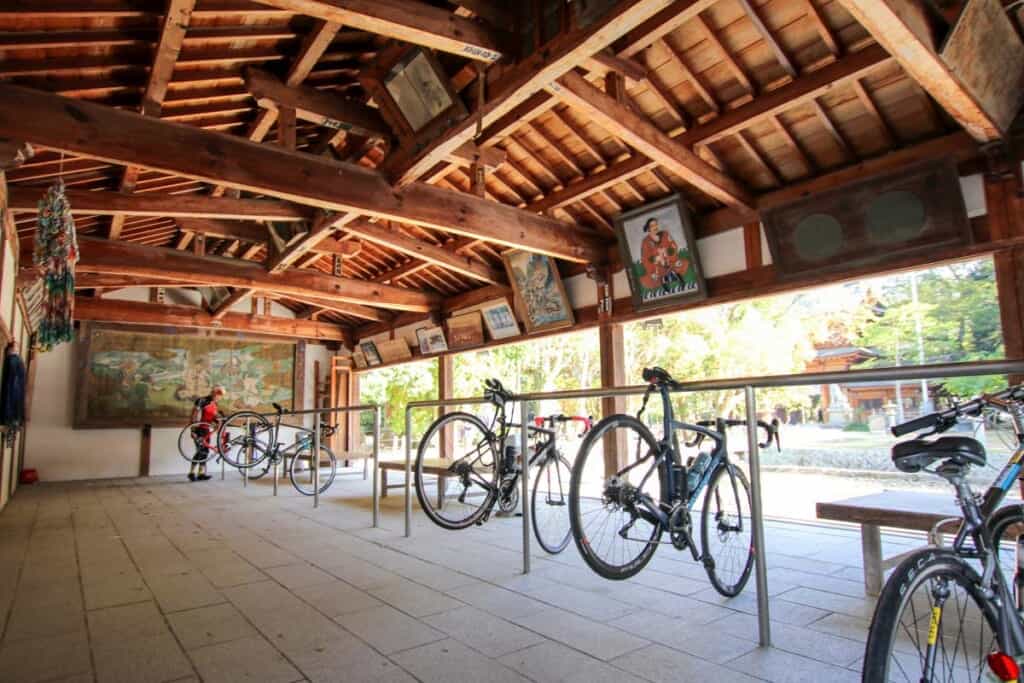 Oyamazumi Shrine, Omishima Island
Location: 3327, Miyaura, Omishima-cho, Imabari city, Ehime 794-1393
Phone: +81 897-82-0032
Hours: 5 pm (gate closing)
Entry: free (Shrine grounds), 1,000 yen for adults (museum)
Oyamazumi Shrine Website (Japanese only)
Yuge Island Salt History
For a small island, Yuge has a rich and lengthy history of Setouchi salt production tied to Japan's ancient capital of Kyoto. Since the Kofun period, seaweed salt has been made on the shores using traditional methods and local ingredients. From the end of the Heian period, Yugejima was home to a manor owned by the renowned Toji temple of Kyoto and would make annual tributes in the form of their high-quality salt. While this was a prosperous industry for centuries, in recent history, it has undergone near-extinction. In 1905, a governmental monopoly on salt production was formed and lasted almost a century, putting an end to the traditions of salt-making across the shores of Japan. While an advanced, efficient way of producing salt was created using electrolysis following the modernization measures of 1971, it was soon shown to lose the minerals of naturally produced salt. Eventually, in 1997 the monopoly was dissolved, and from 2002, traditional salt producers were allowed to resume their trade in full. While it was too late for some, on Yuge Island, a dedicated committee was established to revive the production.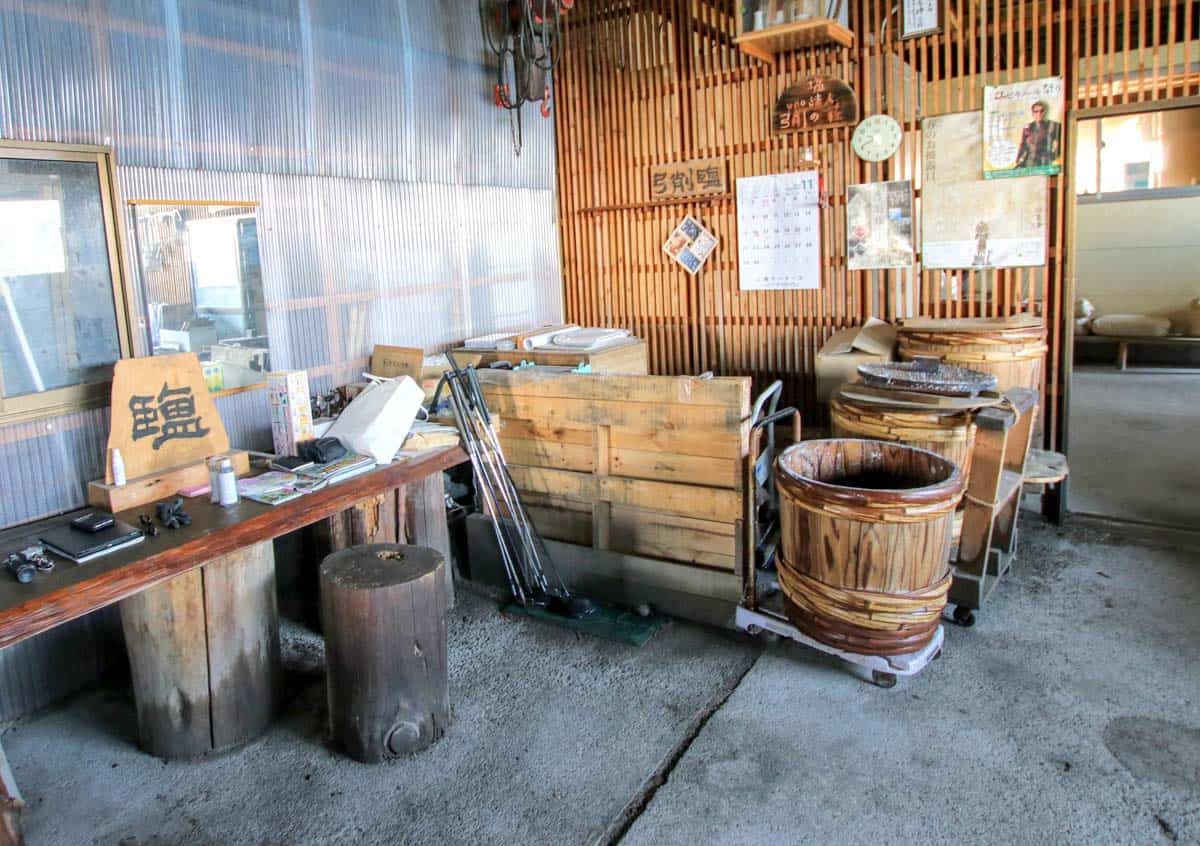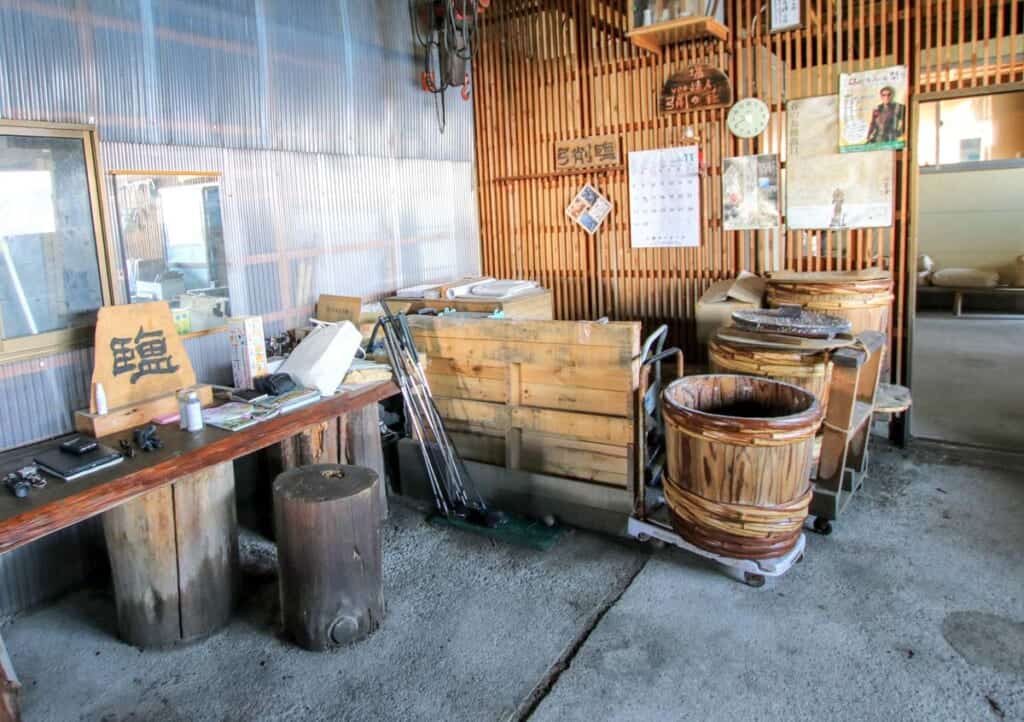 Guiding me through the process was head salt producer, Mr Murakami, of Yuge no Sho. As we stood beside the sturdy furnace, he explained the struggles of the island's production history and the complexities of creating quality salt. First concentrated from the initial 3% salt to around 10% using seaweed, the resulting salt concentrate is then heated above the furnace for up to three weeks to extract the salt crystals. Steadily stoking the furnace fire, he showed me the towering stacks of wood needed to keep it burning perpetually. Gathered from old buildings on the island with countless nails and screws carefully removed, it's a perfect example of the Japanese concept of mottainai (meaning not to waste).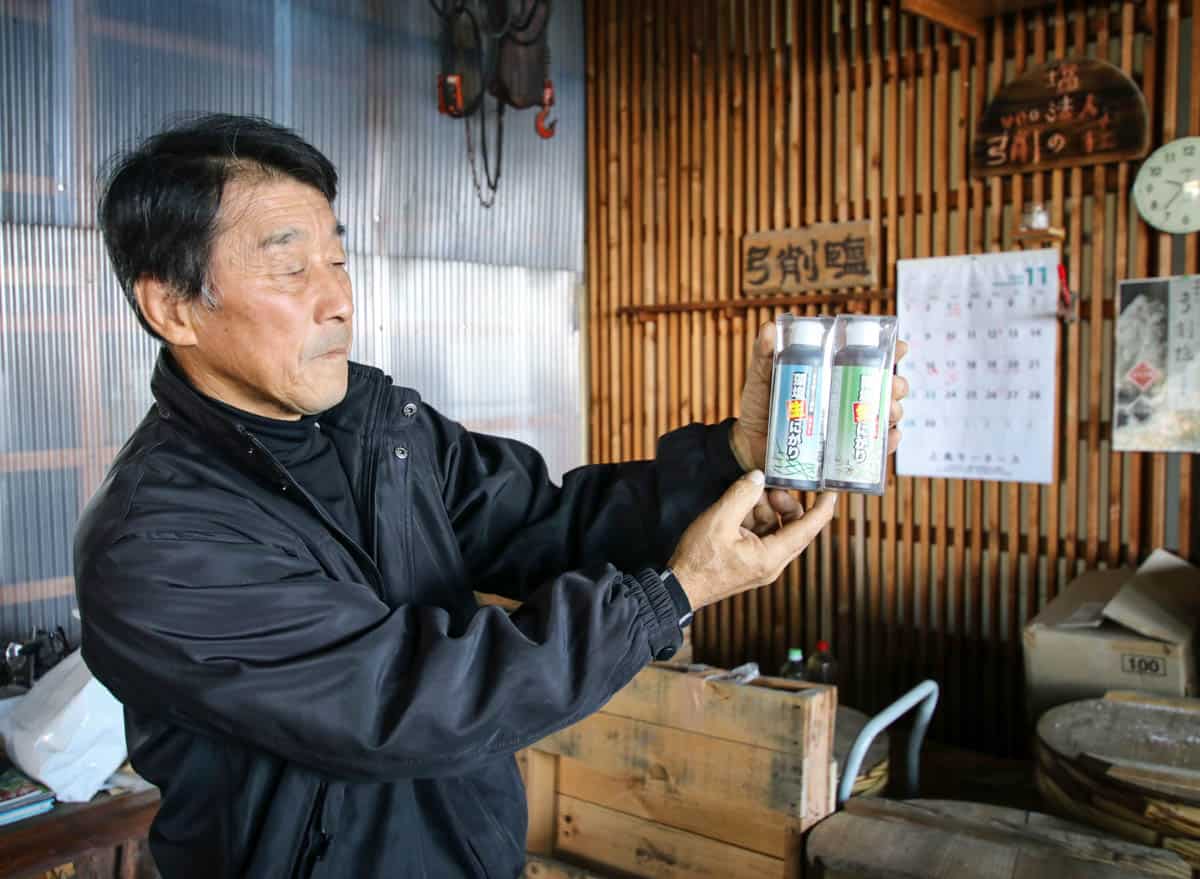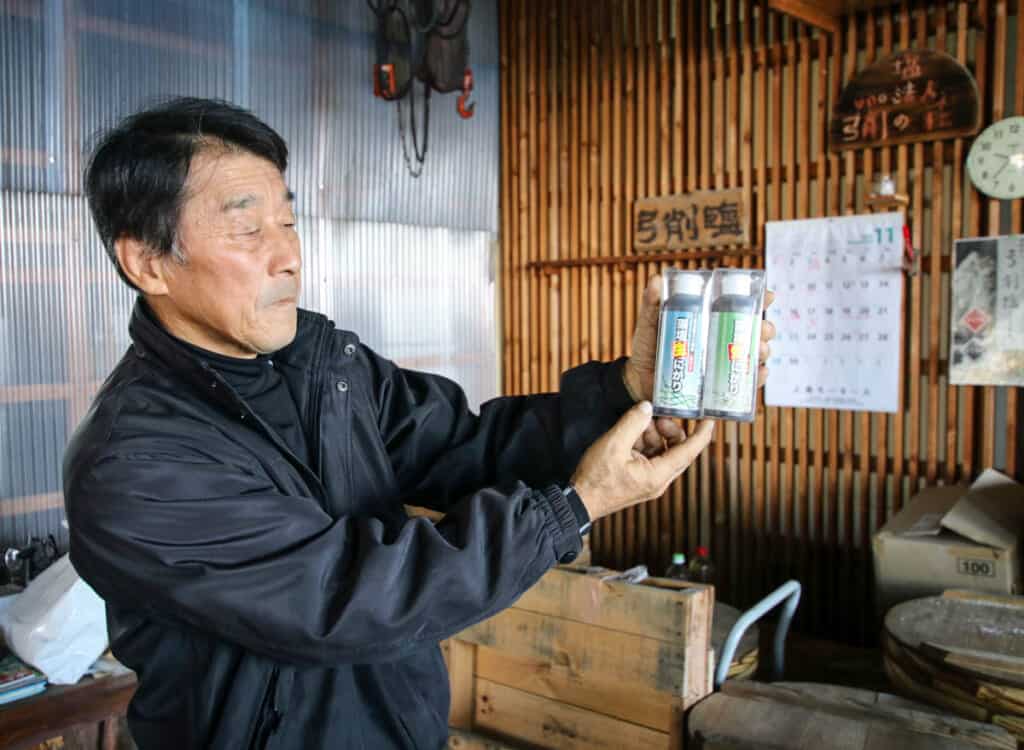 The crystals are then placed in cedar barrels and pressed, releasing more liquid known in Japanese as 'nigari'. Considered a waste product by many for its bitter flavor, Mr Murakami explains that it has a dozen uses — from cooking tofu, perfecting skin and putting in your bath — 'it's good for your health and even your coffee' he says, laughing. Showing me a variety of delicate crystals and explaining the stages of their creation, I was amazed by their snowflake-like beauty.
Eventually, the salt is ready and prepared plain or combined with local ingredients to make a variety of flavours. There's a pretty pink ume-salt (plum) and an unusual kaffir-lime salt that is Mr Murakami's favourite, which goes especially well in Thai food, he says. There are two unique flavours — one uses hijiki, a sea-vegetable with the ability to aid both health and beauty, known primarily for giving lustrous dark hair when eaten often. The second has amamo, or eelgrass, a key element of the Seto marine habitat which was once under threat, but is now being restored using a combination of local fishing knowledge passed down over generations and modern scientific research.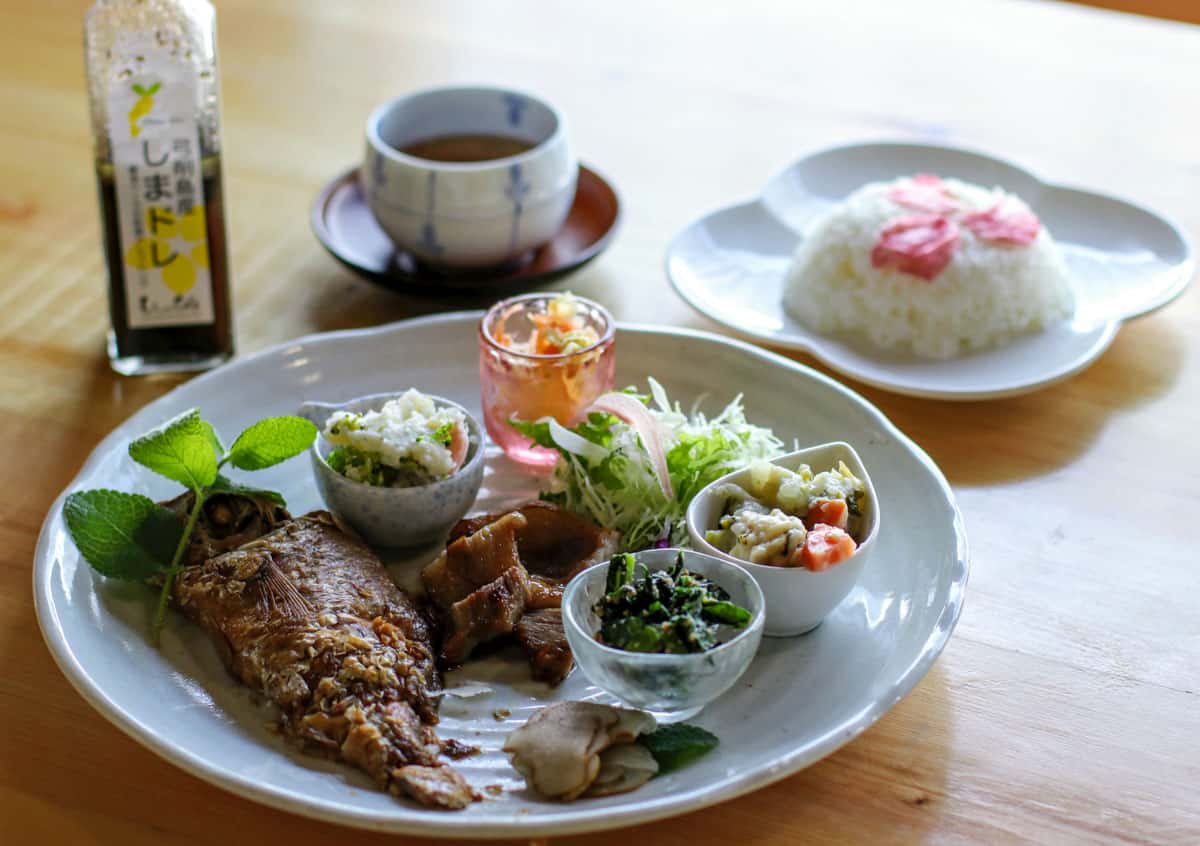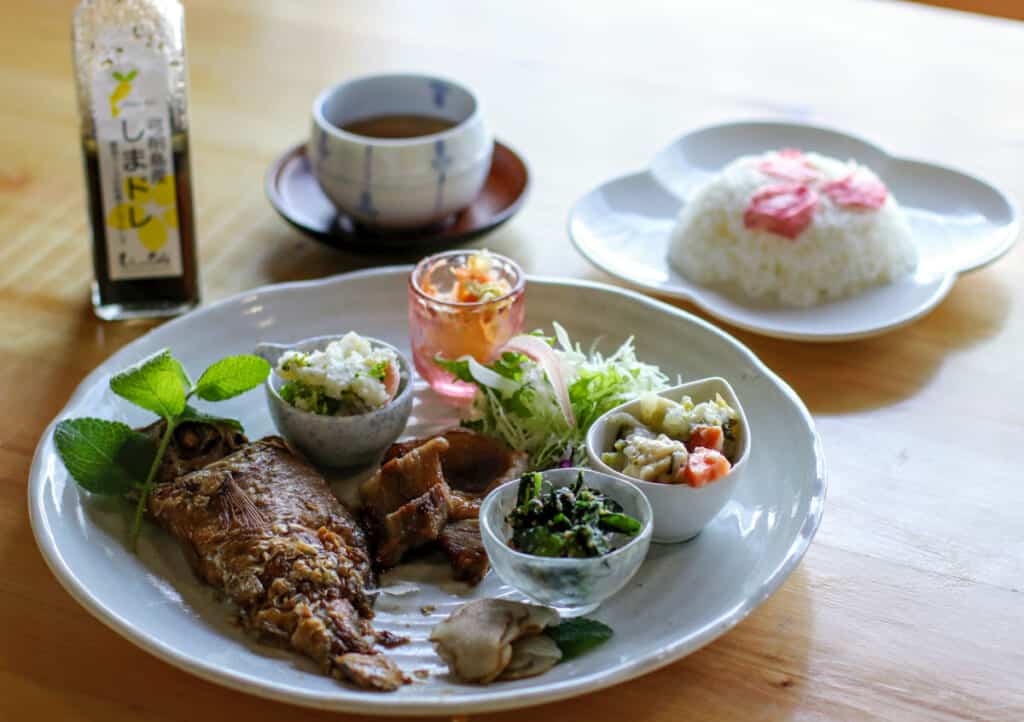 Having never fully understood the history nor the complexities of creating salt, I was amazed by Mr Murakami's steadfast patience and dedication to the process. Knowing that people are dedicated to preserving the traditions was heart-warming and convinced me salt was an ingredient worth investing in. After a delicious lunch at nearby Shimade Cafe, run by Mr Murakami's wife, I purchased a mix of flavours — excited to try them when I eventually reached home.
Yuge Salt Tour, Yuge Island
Location: 53, Yuge Myojin, Kamijima-cho, Ochi-gun, Ehime 794-2505
Phone: +81 897-72-9200
Cost: 1,000 yen per person, one hour tour
Requires advance booking through Yuge no Sho
Shimade Cafe, Yuge Island
Location: 830-1, Yugeshimo Yuge, Kamijima-cho, Ochi-gun, Ehime 794-2506
Phone: +81 897-77-2232
Hours: 9 am – 6 pm, closed Tuesdays,
Cost: lunch starting from 900 yen
Shimade Cafe Website (Japanese only)
Shimanami Kaido Ferries
The islands are connected by a network of short-distance ferries, most of which require no reservations for foot or bike passengers. The shorter journeys cost a few hundred yen, while longer journeys such as from Ikuchi Island to Onomichi cost approximately 1,500 yen. Please visit the Kamijima Town website for more information.
Cycling the Shimanami Kaido
The Shimanami Kaido is a popular cycling route that connects the mainland with Shikoku. The 70km cycle route is clearly signposted and uses a mix of main roads and dedicated paths to offer incredible views as it crosses the islands. There are bike rental terminals at either end of the course as well as 13 drop-off spots along the way, connected with bus routes. You can rent city bikes, hybrid bikes, tandems or electric-assist bikes from between 1,100 a day and 1,600 per day for adults, while children's bikes cost 300 yen per day.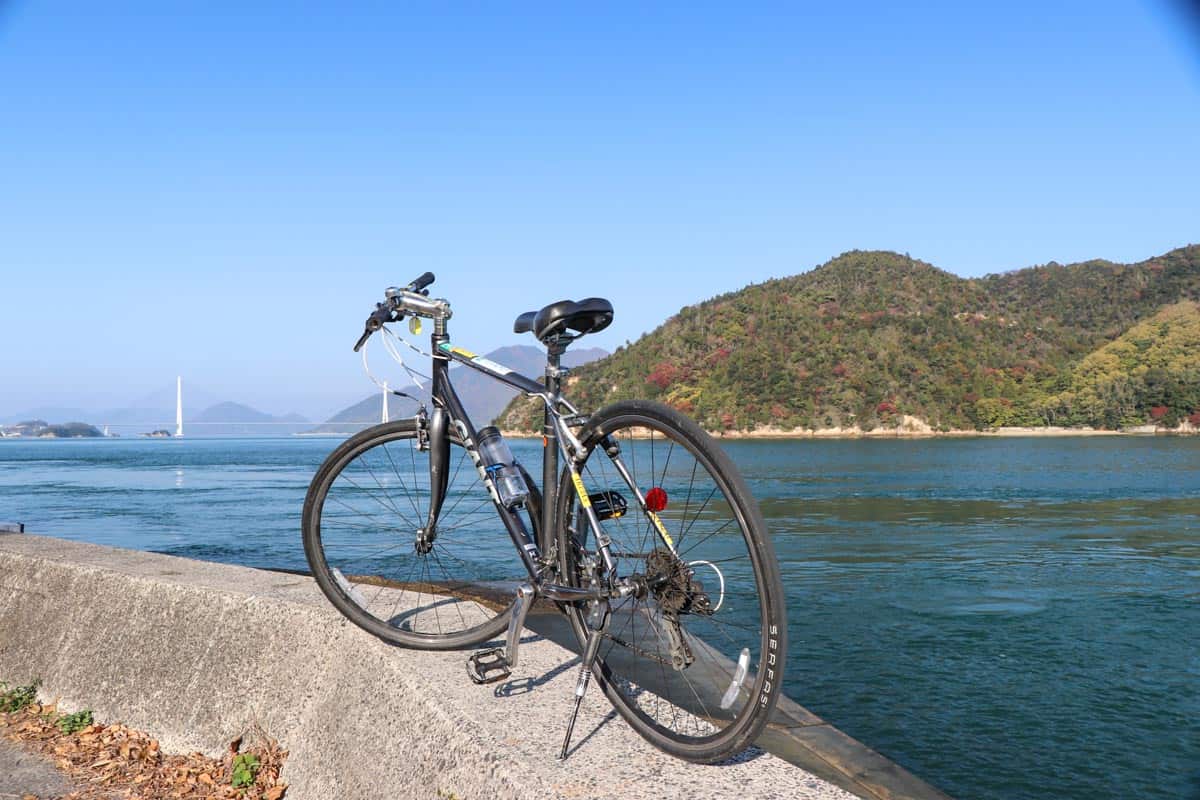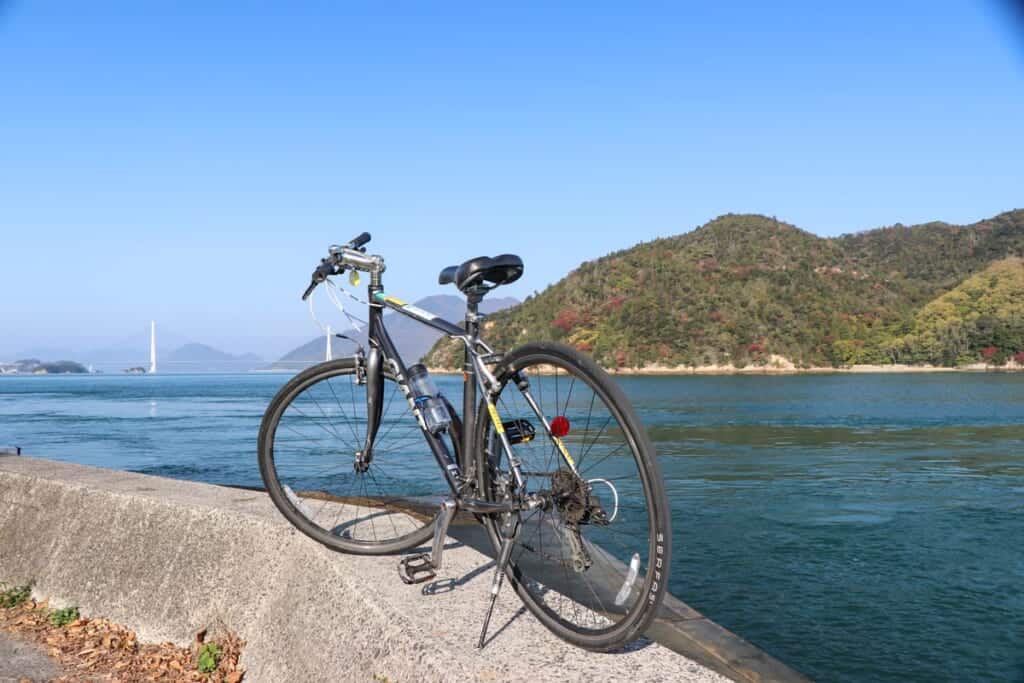 Sunrise Itoyama Cycle Terminal, Imabari
| Onomichi Port Bicycle Terminal, Onomichi | Sunrise Itoyama Cycle Terminal, Imabari |
| --- | --- |
| Hours: 7am – 7pm (March – Nov), 8am – 6pm (Dec – Feb) | Hours: 8am – 8pm |
| Cost: Adult: 1,100 yen per day for city bikes and hybrid bikes; 1,300 yen for tandems; 1,600 yen for electric-assist bikes. Additional 1,100 yen deposit refunded when bikes are returned to the same rental centre. Children: 300 yen with 500 yen deposit. | Cost: Adult: 1,100 yen per day for city bikes and hybrid bikes; 1,300 yen for tandems; 1,600 yen for electric-assist bikes. Additional 1,100 yen deposit refunded when bikes are returned to the same rental centre. Children: 300 yen with 500 yen deposit. |
Following the tales of Samurai, the little-known Japanese pirates and even the ancient craft of salt-making, I was struck by the close affinity between the island's inhabitants and their surrounding seas. My explorations along the Shimanami Kaido had shown me the contemporary crossings and crafts, but also the long-standing traditions that surround this pivotal relationship. Cycling on quiet sea roads between each site, I enjoyed a new awareness and quiet respect for the waters that had given these islands their communities, culture and traditions.
Sponsored by Setouchi Shimanami Kaido Activation executive committee