Haiwa Kannon is one the best statues in Japan; inviting the same giddy, overwhelming "woah-ness" as the first one I ever saw—the giant, hollow Buddha in Kamakura. Since I've never really been a fan of statues, the ability for this one to grab my attention for so long, was nothing short of miraculous. It was a completely unexpected beauty.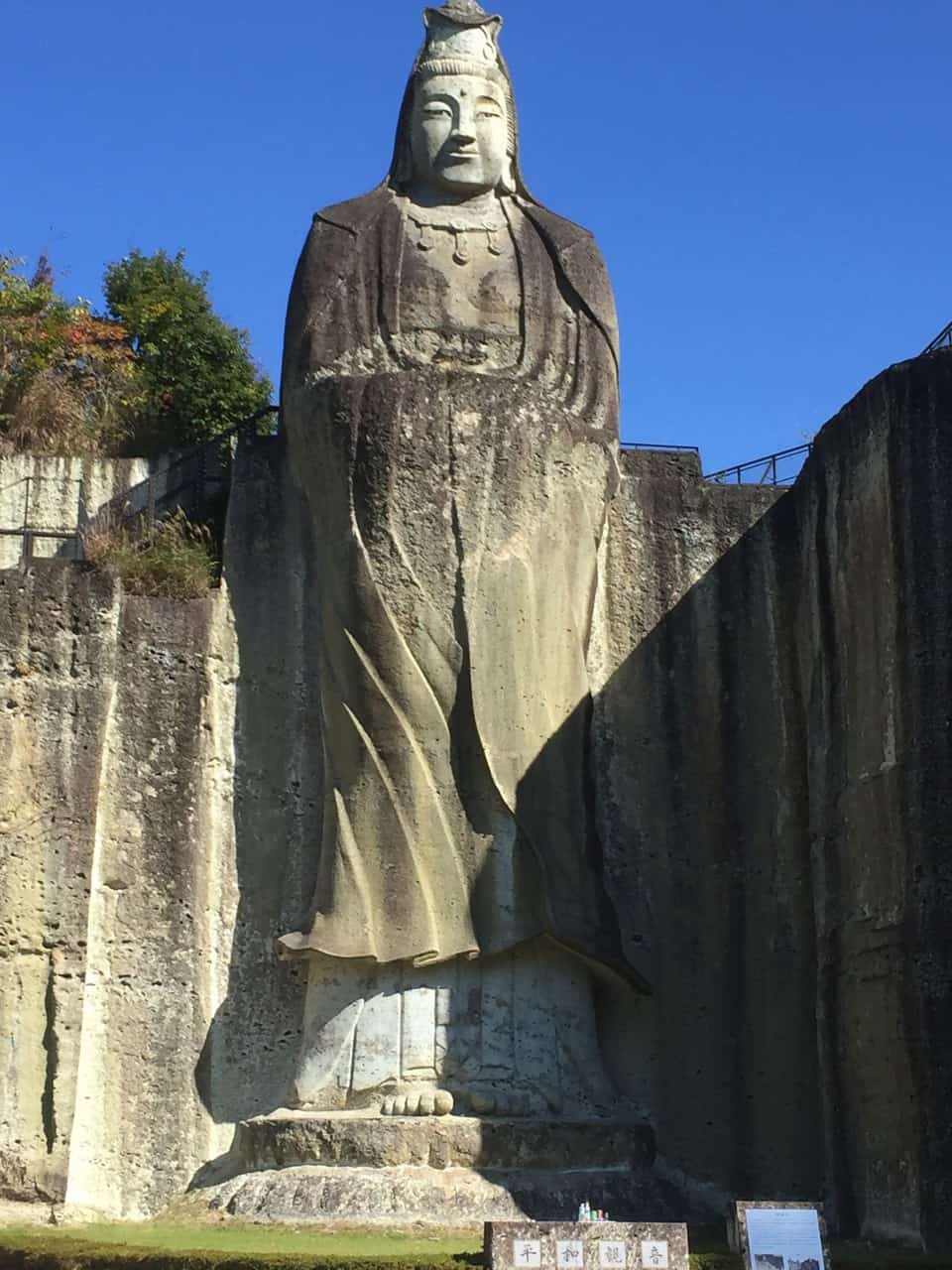 In the small town of Oyamachi, Utsunomiya stands a massive 27m-tall statue of kannon, hand carved from 1948 to 1954 from a wall of pure Oya stone. Such a stone can only be found naturally in Utsunomiya as it is compiled of the lava and ash from a submarine volcanic eruption some 20 million years ago. Both fireproof and versatile, the stone became very useful for building some rare Mediterranean houses and intricate statues and is also popularly used to carve ornamental garden frogs, gifted as a symbol of good luck.
This particular statue was made to both commemorate those who had lost their lives in the second world war and a hope for world peace. Despite its epic size, it is a strangely conservative and peaceful statue. In fact, I was actually looking for the statue and had not noticed that all 27 looming meters of it was standing right behind me.
The very moment I set my eyes on it, a peculiar feeling overcame me. I suddenly stopped thinking, stopped moving and found myself simply staring up at the peaceful expression on its 5m-long face, my mouth open slightly, looking like a complete goon. I just couldn't seem to take my eyes off its mesmerizing features, nor did I want to.
After a while, I managed to shuffle myself to a nearby bench to resume my relentless gazing, while breathing in the peaceful atmosphere that the statue so perfectly exuded. Without a doubt, it was the longest time I'd ever spent looking at a single statue. It managed to make me feel tiny and insignificant, but at the same time, strangely okay with that sensation. I was consumed by its presence.
If you can drag your eyes away for long enough, try taking a walk up the stairs next to Kannon. From the top, you can see a full panoramic view of Oyamachi, including Oyaji Temple behind you. You can even get a nice close up of Kannon's peaceful expression as she gazes in tranquility across the town.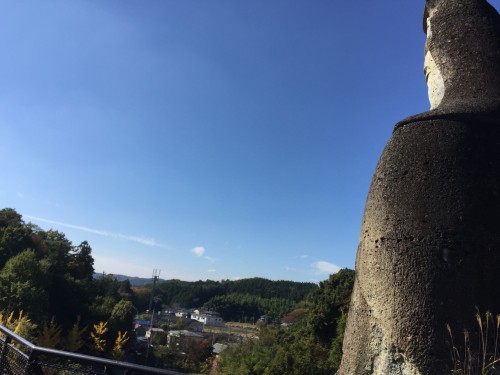 What often spoils these beautiful places are crowds of people with their cameras and selfie sticks but luckily, with the exception of a few architectural, art enthusiasts, the place was fairly empty. Of course, this also means there are less convenience stores and shops, but there are a few good souvenir shops selling those famous Oya stone frogs.
The site is a 25-minute bus ride on the Kanto bus from JR Utsunomiya Station. If you're in the area, it's well worth a visit, alongside a few other of Oyamachi's popular sightseeing destinations.
[cft format=0]