I had several opportunities to stay in Japanese ryokan, and I can say that these traditional inns are the epitome of luxury and hospitality. Caring but discreet staff, elegant and clean rooms, delicious food, and the renowned Japanese omotenashi, impeccable service.
I never had a bad experience in a ryokan, and the service has always been excellent. But my stay at Seiryuso in Yamaga Onsen surpassed my other stays with its elegant yet subtle luxury.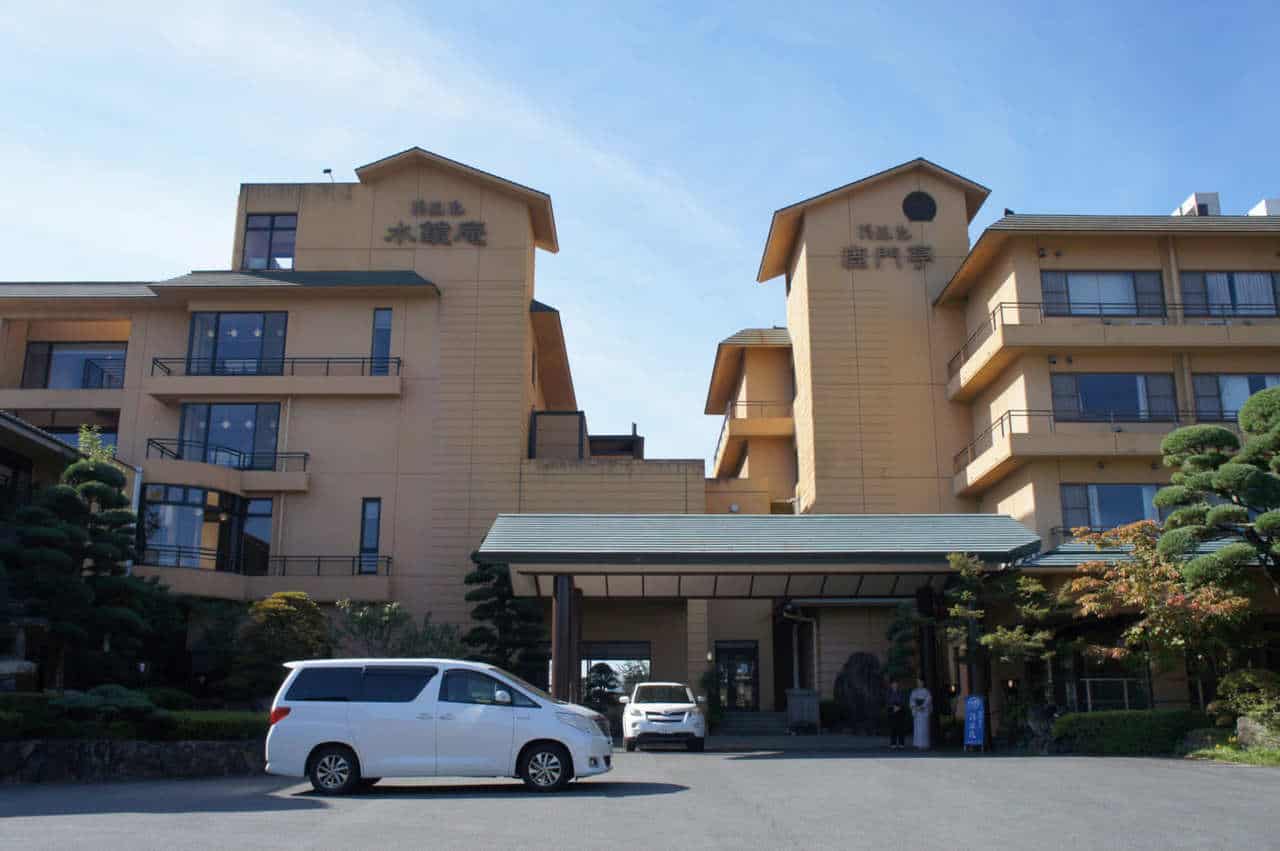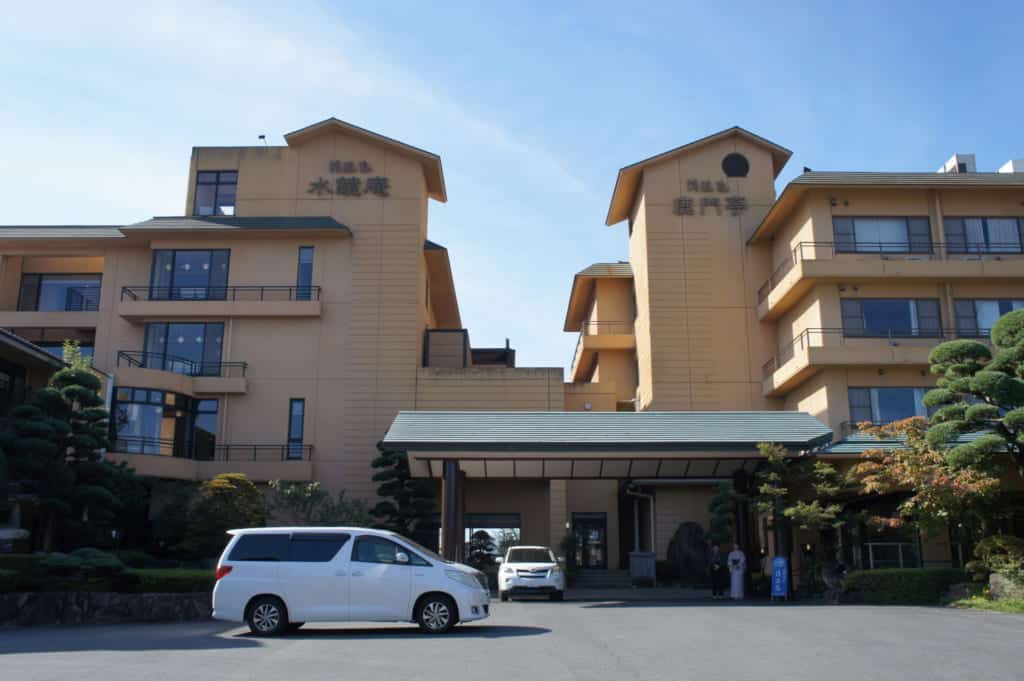 Seiryuso ryokan in Yamaga Onsen
Located in the town of Yamaga Onsen, in northern Kumamoto prefecture, Seiryuso ryokan offers a fabulous setting for travellers coming to enjoy the city's hot springs and discover its cultural and architectural heritage.
Yamaga is indeed a very attractive place, with its streets lined with old houses, the Yachiyo-za kabuki theatre and the famous Sennin Toro Matsuri, a festival during which the dancers wear finely crafted paper lanterns atop their heads.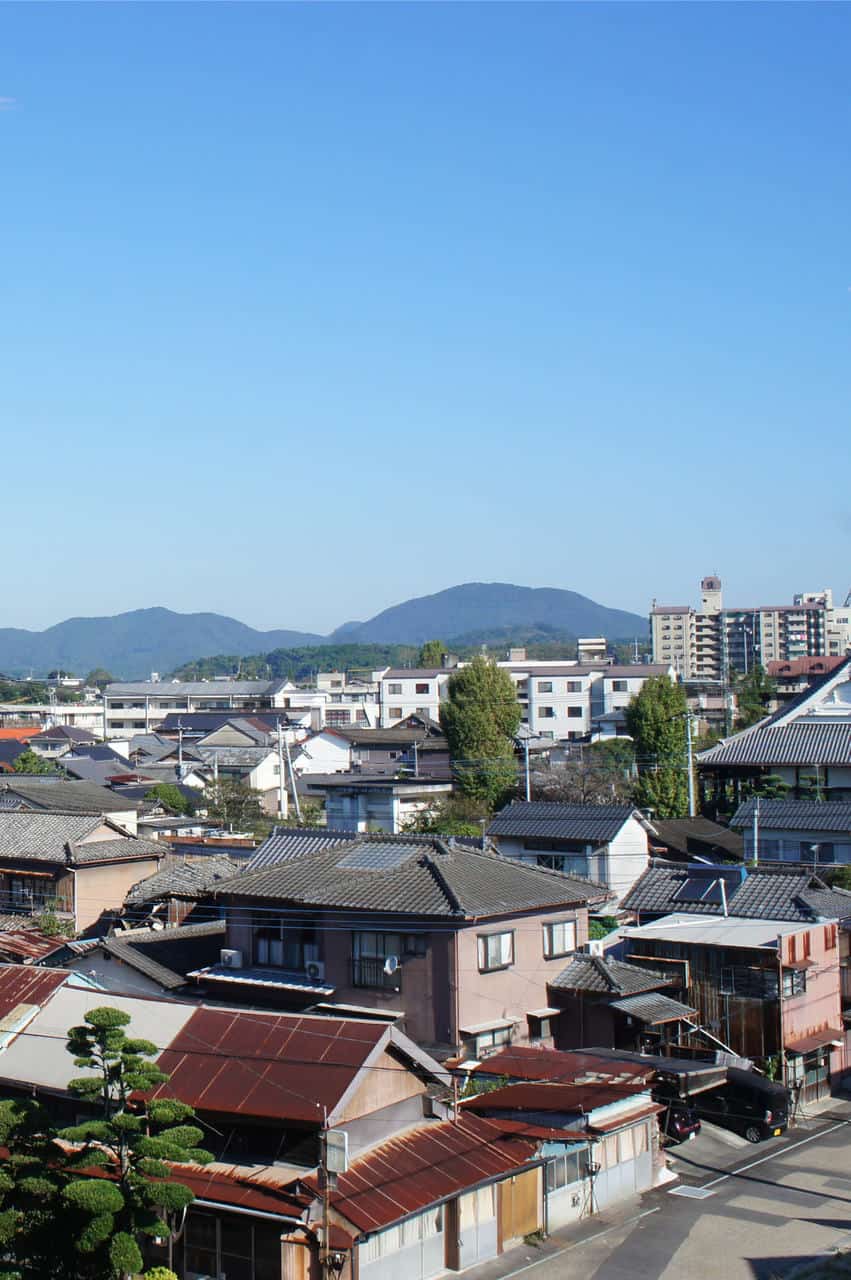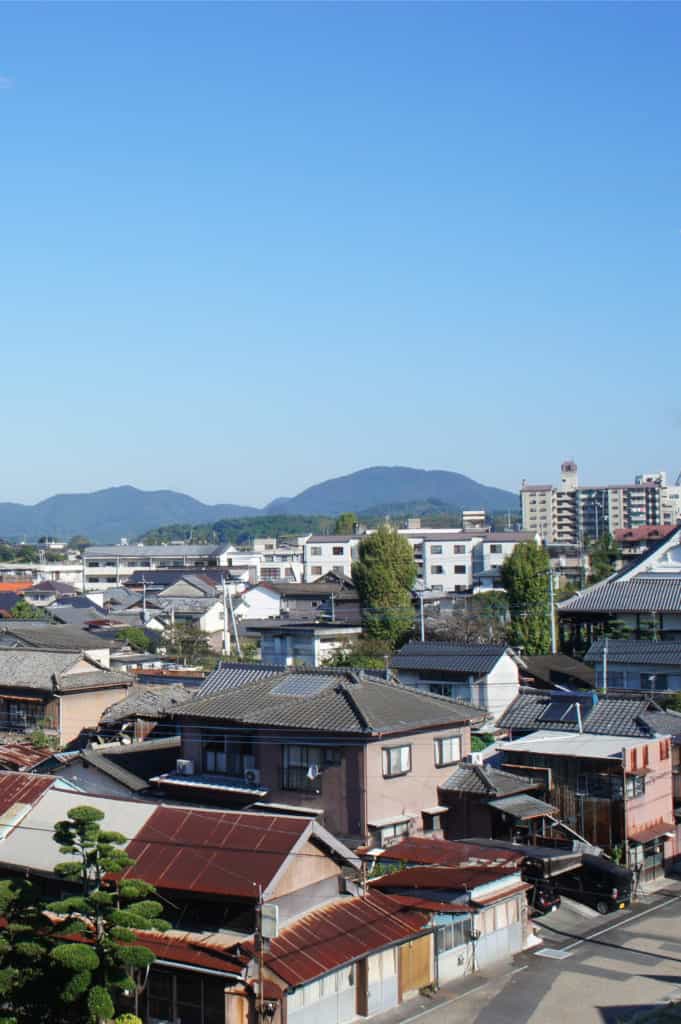 When I arrived at the ryokan, a smiling and friendly staff member, who could speak English and even a little bit of French looked after me. She took me to my suite and explained all the facilities I could use freely: lounges, ashiyu (foot spa) and, of course, and onsen with a rotemburo (outside bath).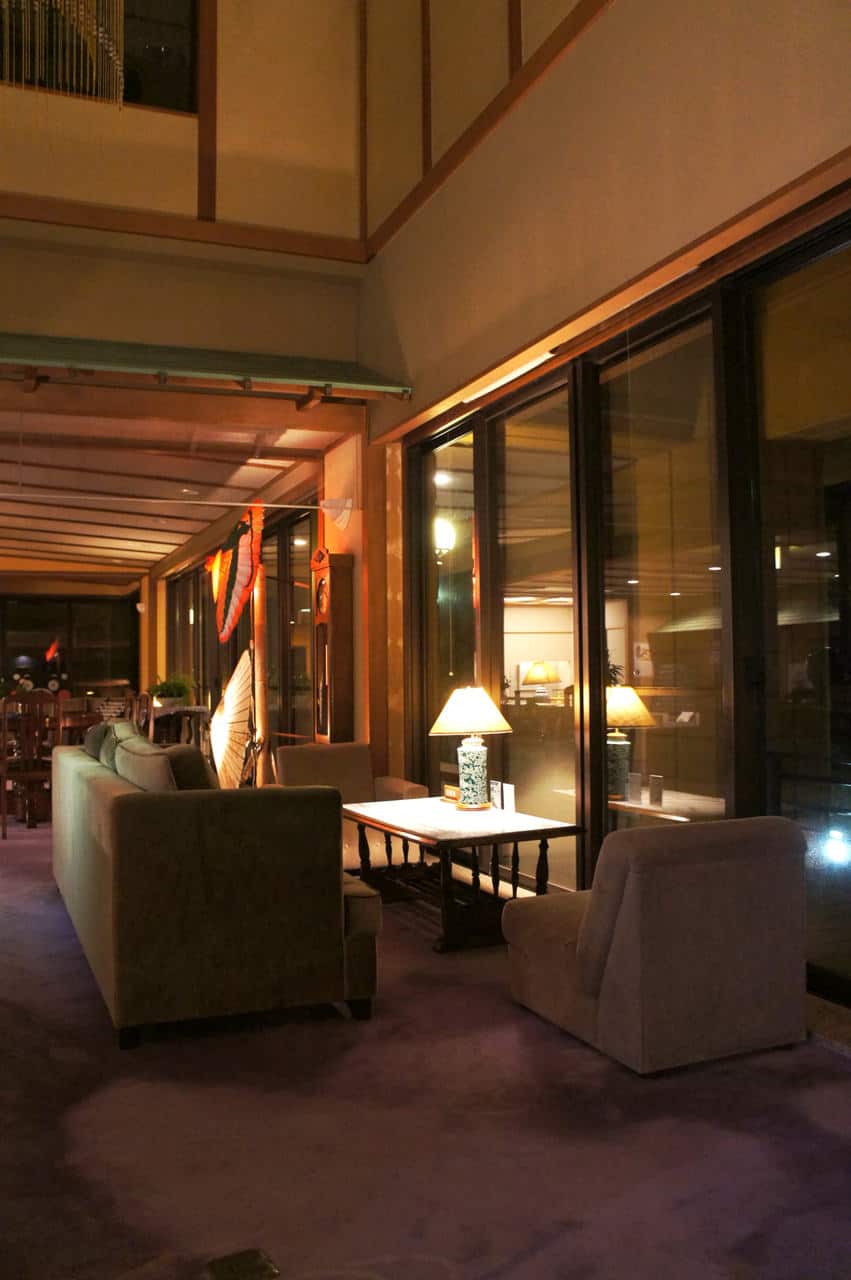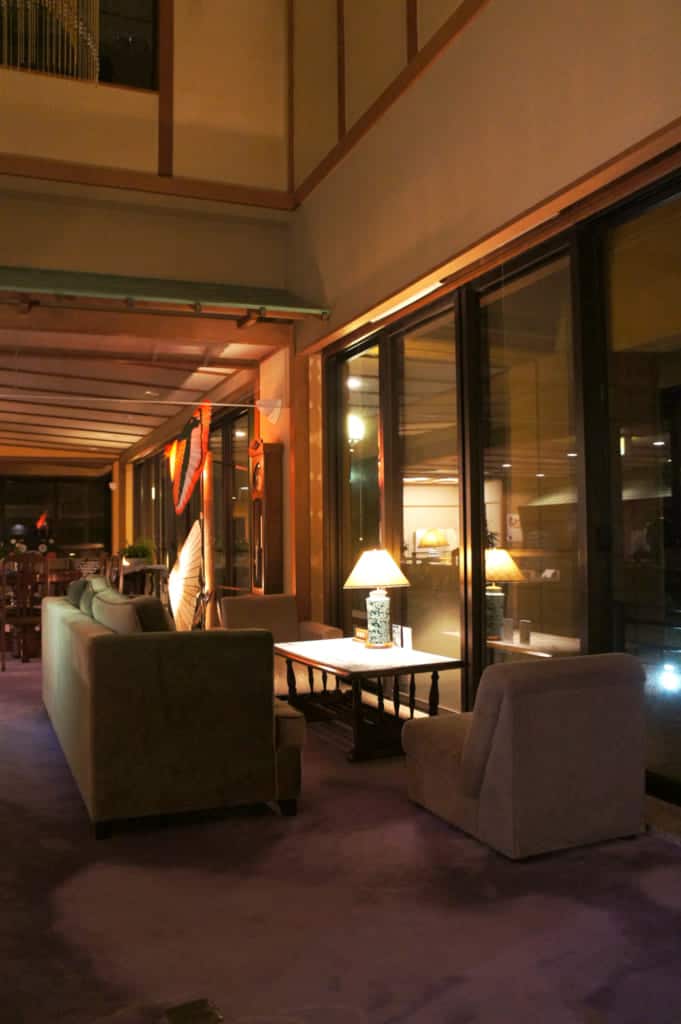 Everything was cosy and opulent, from the thick carpets and the soft armchairs immersed in subdued light to the gentle music of the lounge, making this hotel a perfect place to relax. The ashiyu area, where you can feel half inside and half outside, allows you to enjoy the fresh air, the sound of the water and the delicate beauty of the modern Japanese garden, while still feeling like you are in a protective cocoon.
A modern Japanese suite with private bath in Yamaga Onsen
But we reached the heights of luxury with the suite where I stayed for the night. When the staff slid the entrance door, I was struck by the sight of a spacious room, divided with fusama (the traditional Japanese sliding partitions).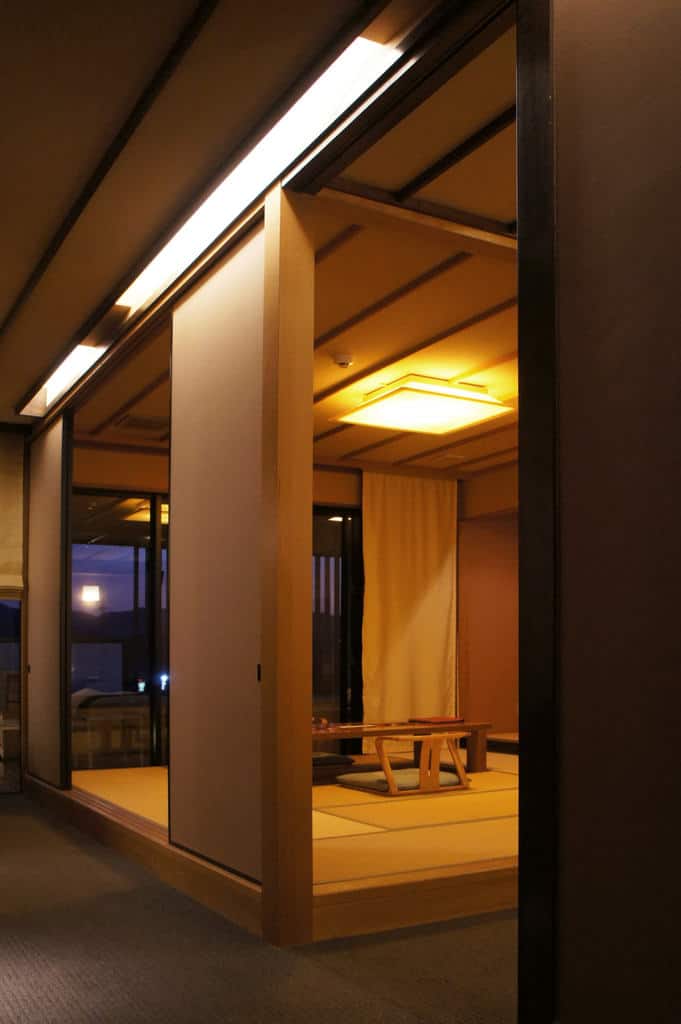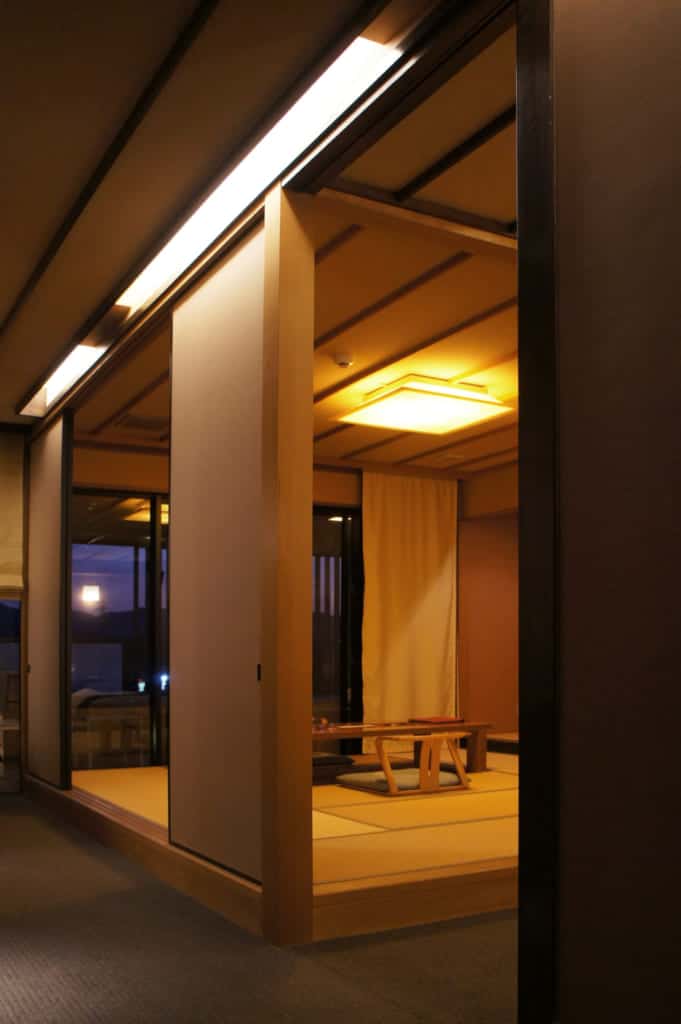 The decoration is a modern and refined interpretation of Japanese traditional architecture: fusama partitions, tatami floors, coffee table, and a tokonoma where a floral arrangement and calligraphy are displayed.
The suite is composed of a separate lounge area and bedroom — while in most of ryokan there is only one room which becomes a bedroom in the evening by simply laying out the futon. This arrangement is more convenient for people less-used to Japanese customs and lifestyle; soft Western-style beds and the display of the coffee table over a hole to ensure optimal comfort.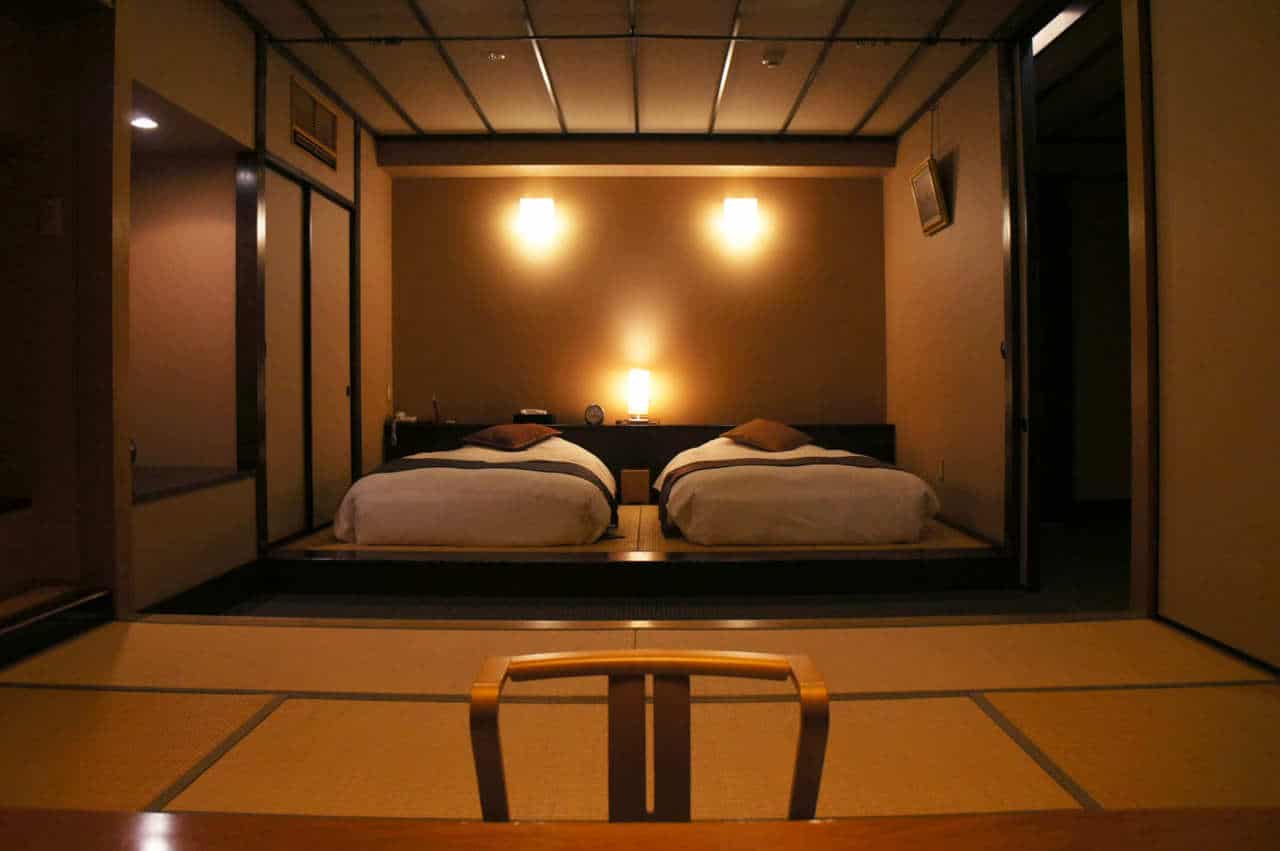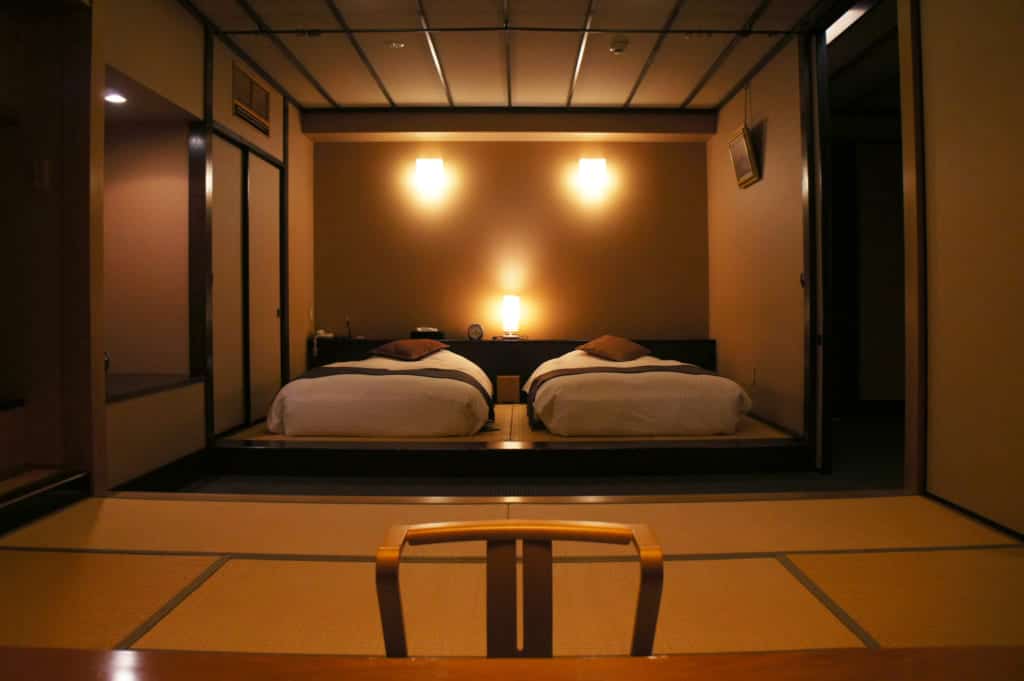 But the centrepiece of this suite is definitively its private hot spring bath, set on a huge terrace overlooking the Kikuchigawa river.
Yamaga's hot spring water is constantly filling the large tub, where two people can easily soak together. Guests can enjoy the delights and benefits of onsen in total privacy without feeling self-conscious as Westerns often do sharing a public bath.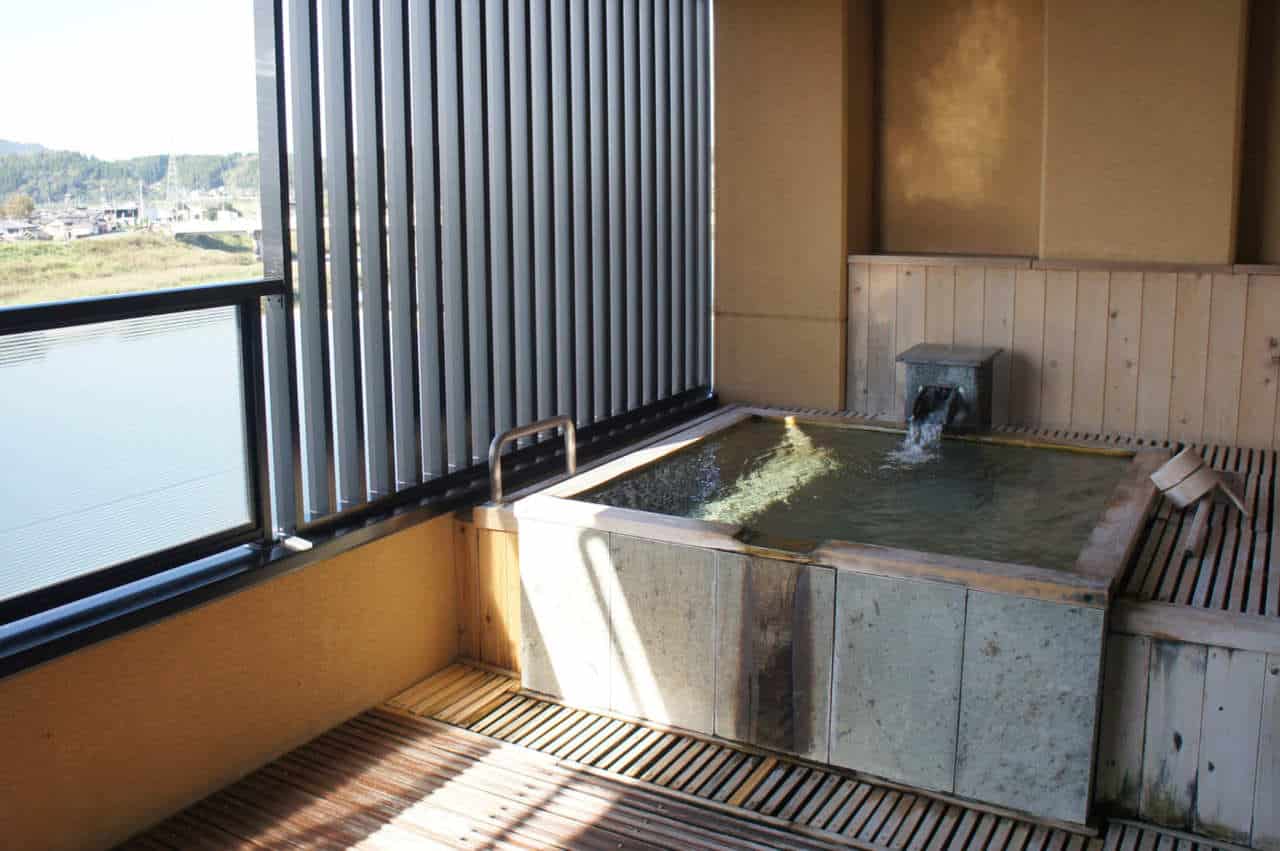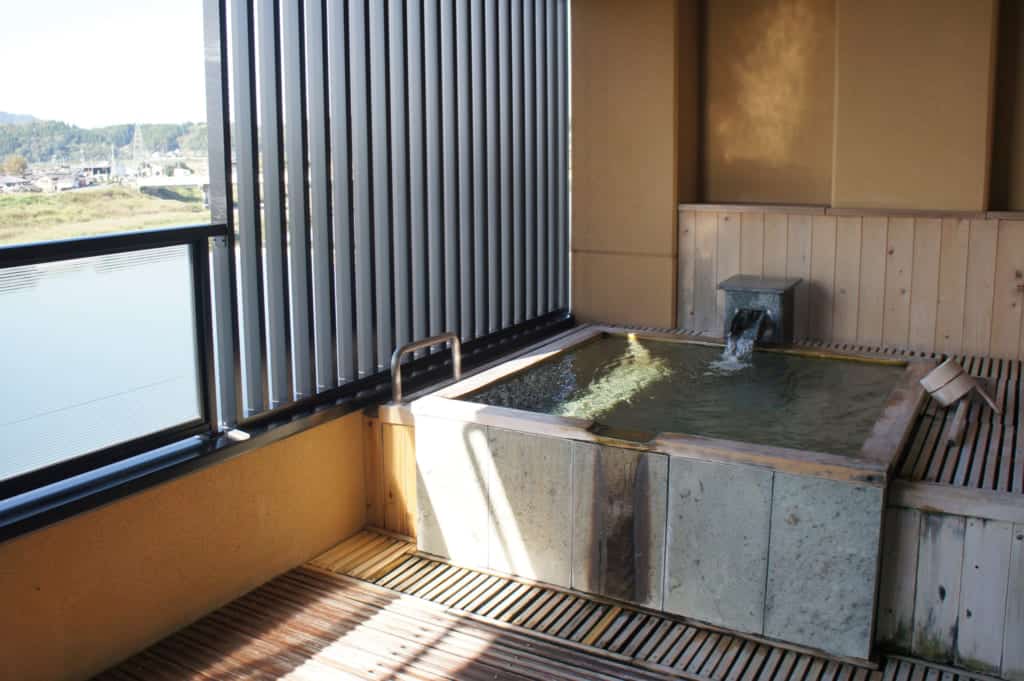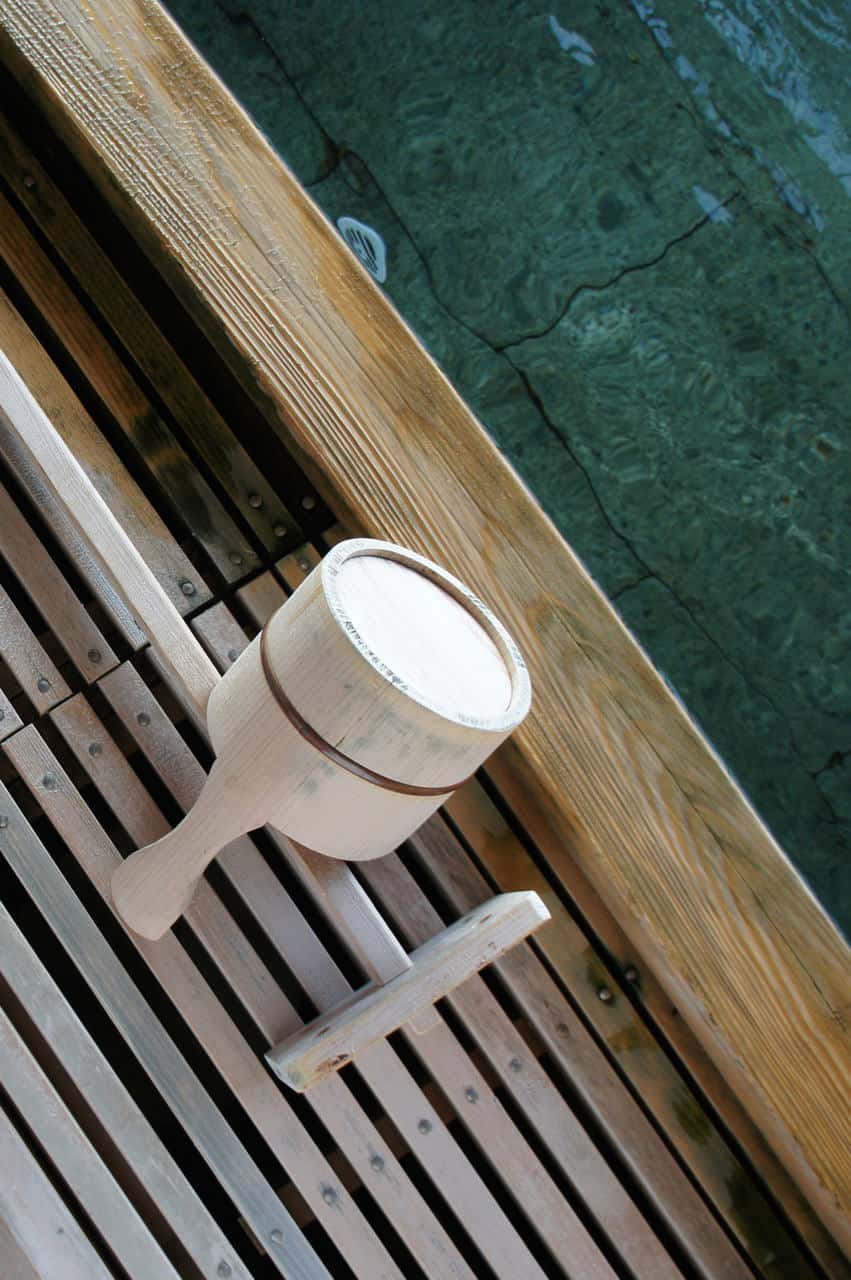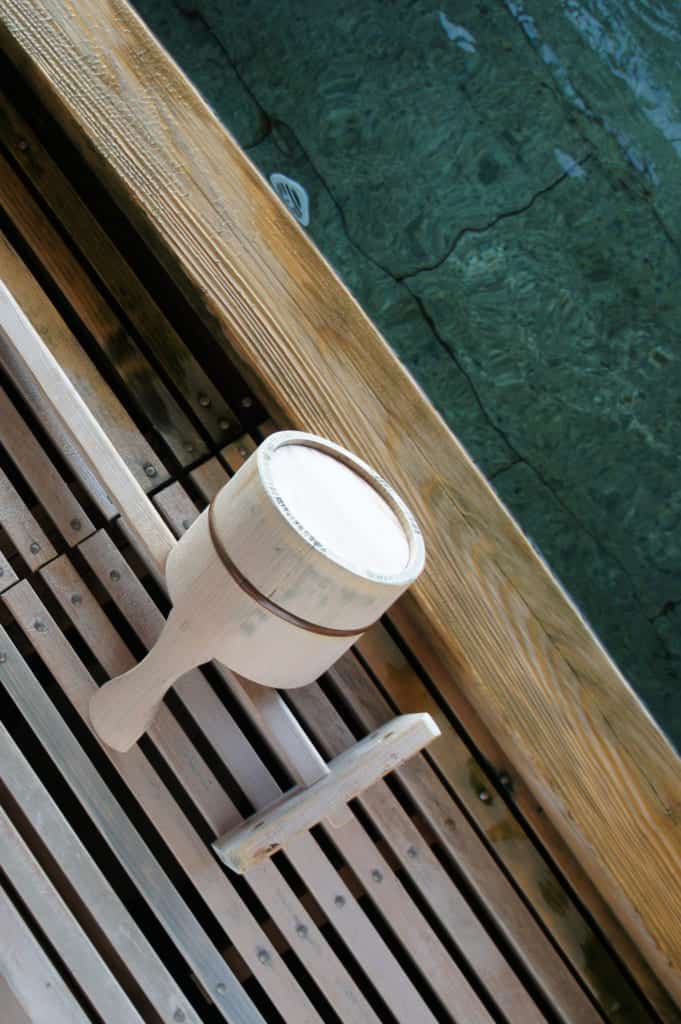 I spent as much time as I could there, soaking in the hot water as soon as I arrived, to ease the weariness from my travels. Admiring the sunset, the moon already high in the sky or the early morning landscape bathed in a gentle light, I could not tire of this bath, during which the sound of water drowns out all the others.
Another aspect of Seiryuso great service: if the water temperature doesn't suit you, just call the reception and they will make it perfect.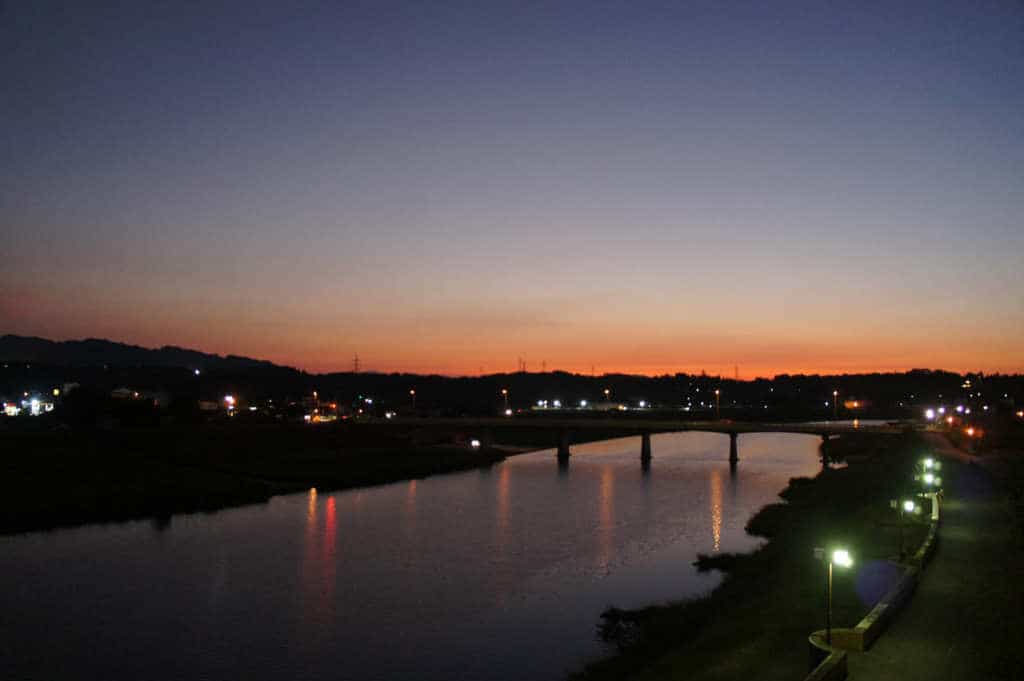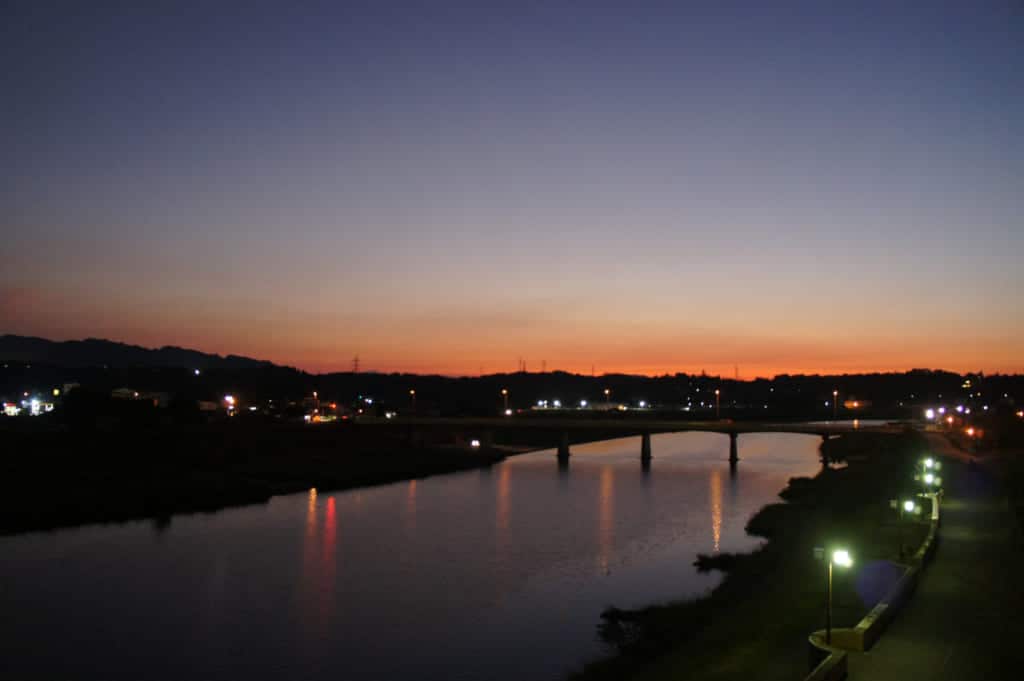 Although I had my own private bath, I was eager to discover the public onsen of this ryokan, and it happened to be a great idea. It also features a very nice outdoor pool, surrounded by big rocks and plants. Moreover, I could enjoy there the best aspect of shared baths: nice encounters with newfound friends. I was welcomed by the smiles of ladies from Fukui Prefecture, who came here with the wife of their local Buddhist temple's priest. After some pleasant chatter, I was even invited to visit them in Fukui!
A Japanese gastronomic dinner
Last but not least, a stay in a ryokan would be incomplete without the opportunity to taste gastronomic Japanese cuisine, highlighting local and seasonal products.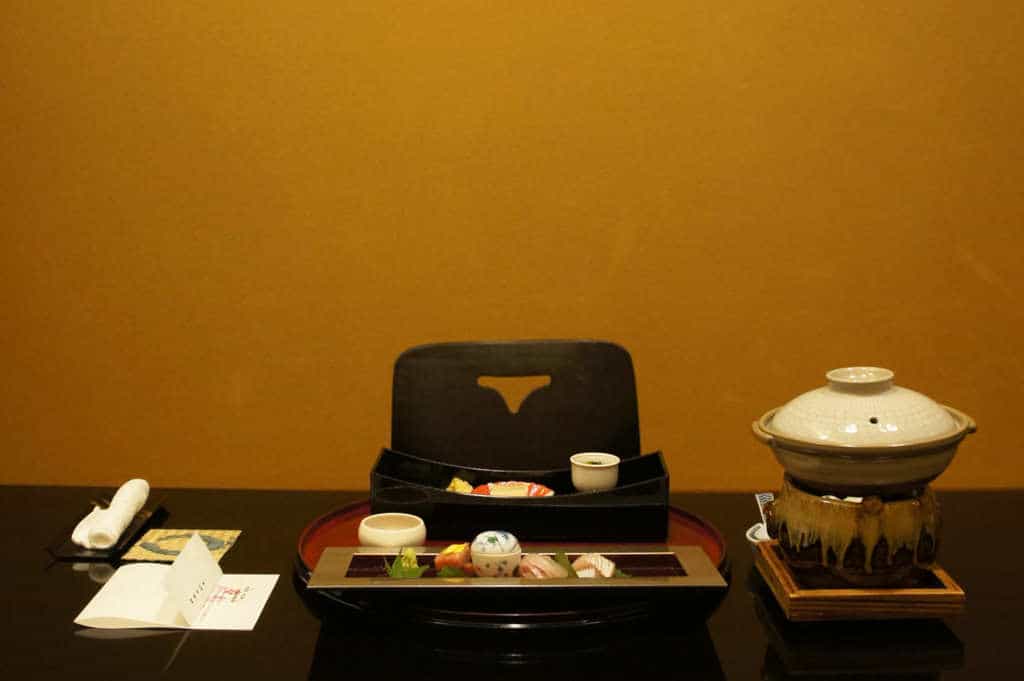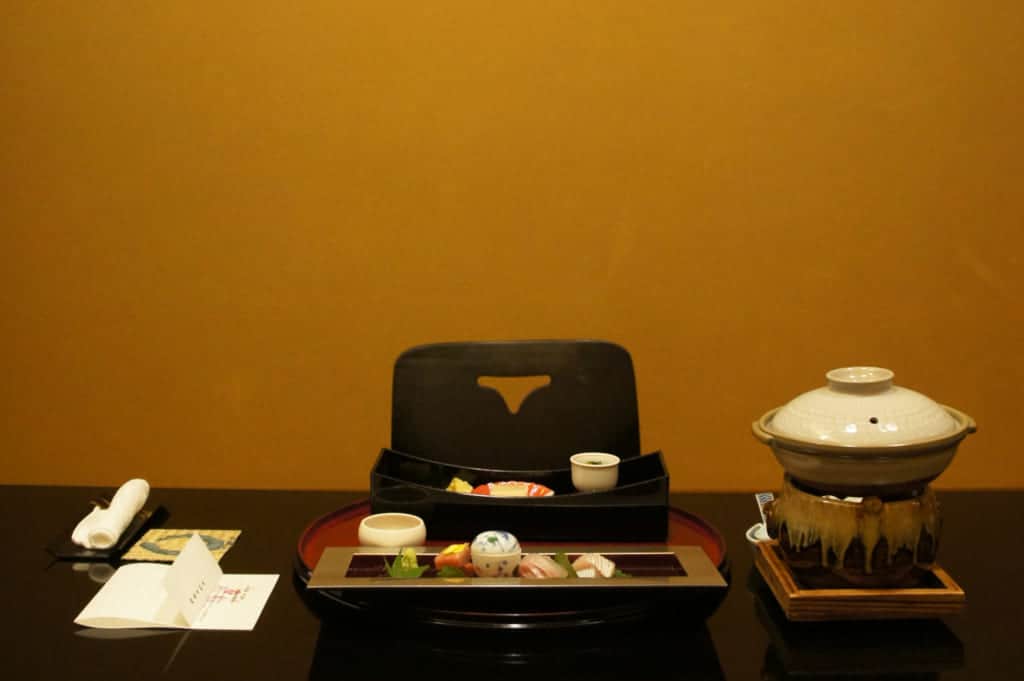 During my stay at Seiryuso in Yamaga Onsen, I had a kaiseki dinner (Japanese style multi-course cuisine). A member of the staff invited me to sit in a private dining room, perfect to enjoy the meal in an intimate atmosphere. Here, there is no worry about etiquette, which can be stressful when you are sampling so many mysterious dishes that you may have no idea how and in which order you should eat.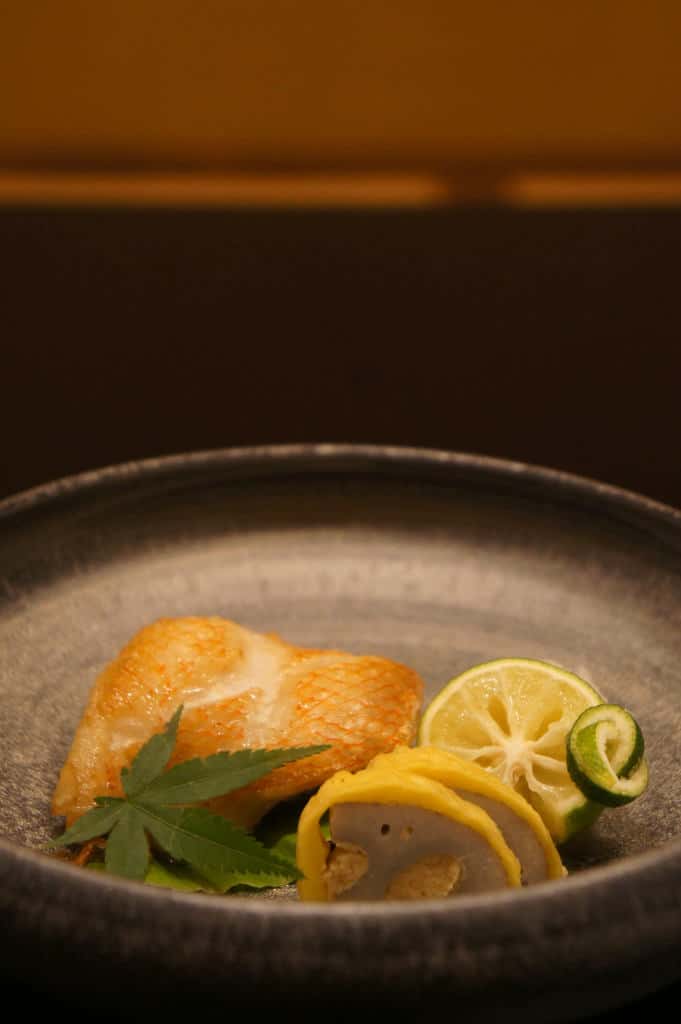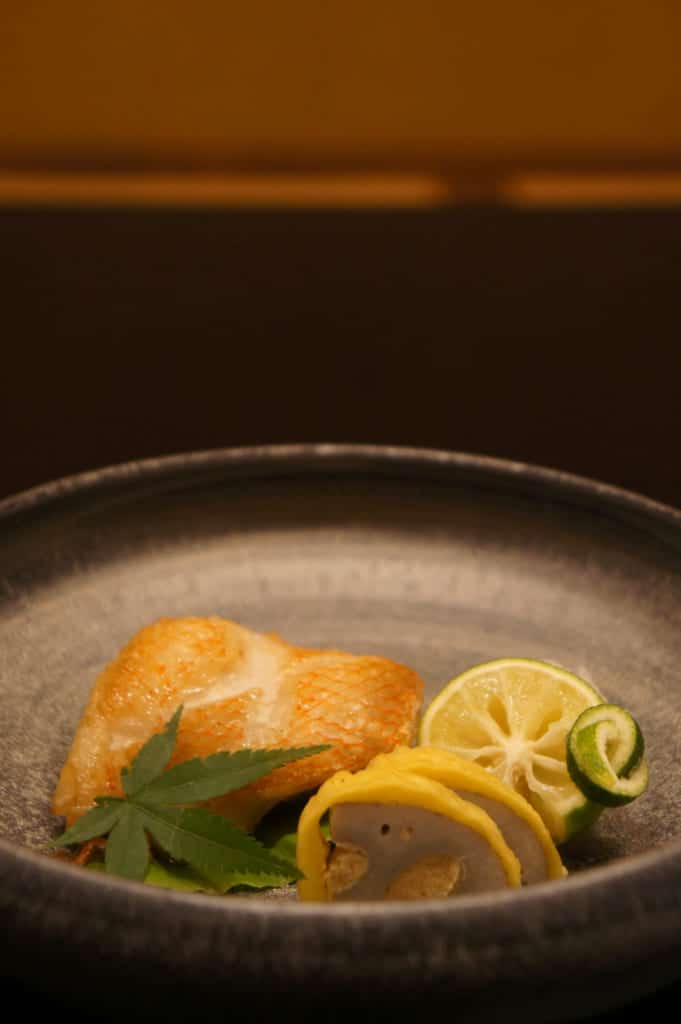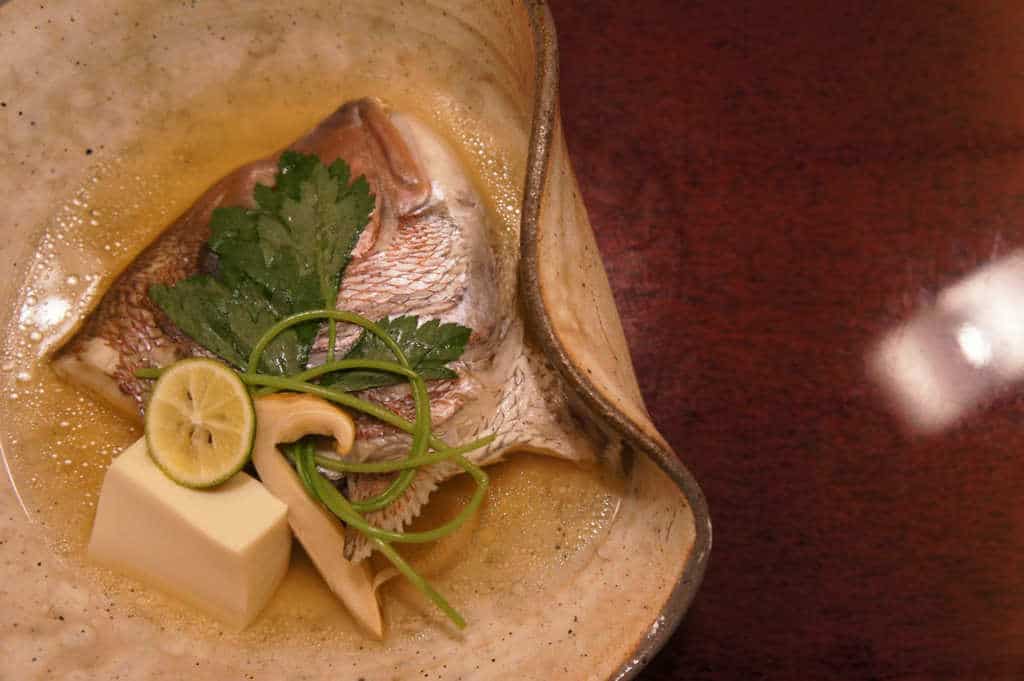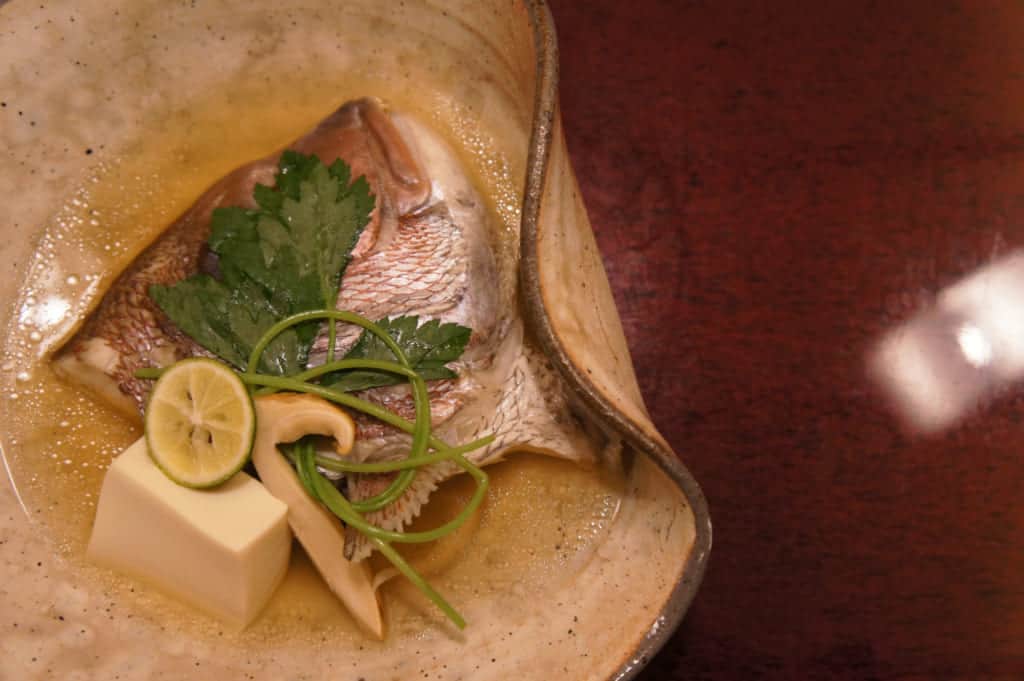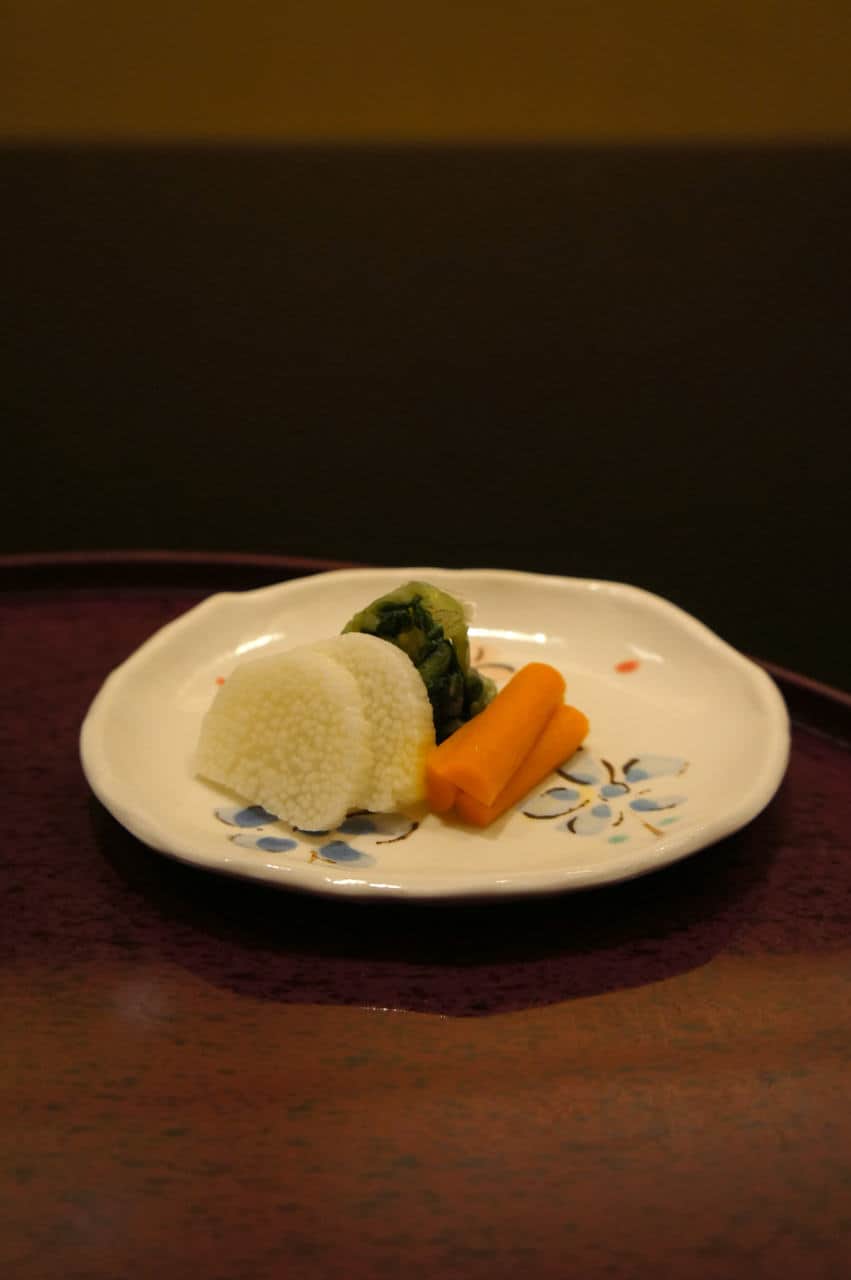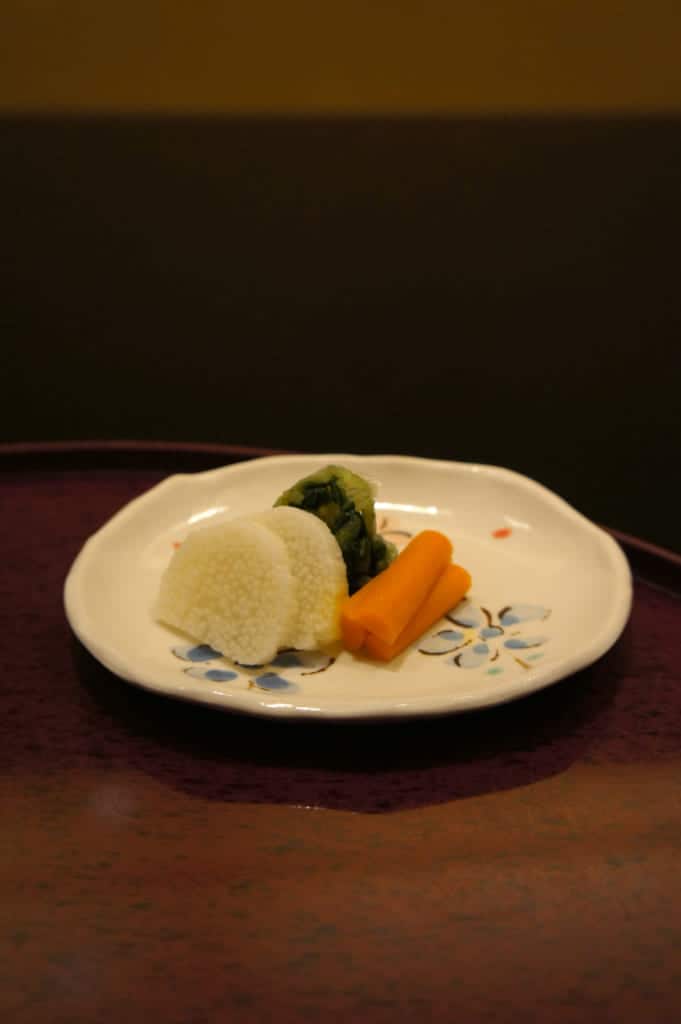 It would be too long to describe in detail all the dished that were served to me. When I thought the last one was served, I could hear the staff at the door, bringing new surprises: sashimi and sea urchin with a glass of white wine perfumed with shiso, clear mushroom and tofu soup, sukiyaki, simmered sea brim, chawan-mushi, karashi renkon, tempura, miso soup, mushroom rice, tsukemono… the meal finally ending with lemon sherbet and persimmon slices as a dessert. The tastes and textures were sometimes surprising, always subtle, and gave me a glimpse of the diversity of Japanese cuisine in a single meal.
The okami (the ryokan's manager) even paid a visit to me during the dinner. She took some time to converse with me about my stay and about Yamaga Onsen with an engaging smile and attentiveness.
A delicious breakfast
After a good night's rest and an early bath to wake up and work up my appetite, I went down to the restaurant, where I found another private room, bathed in the sunlight.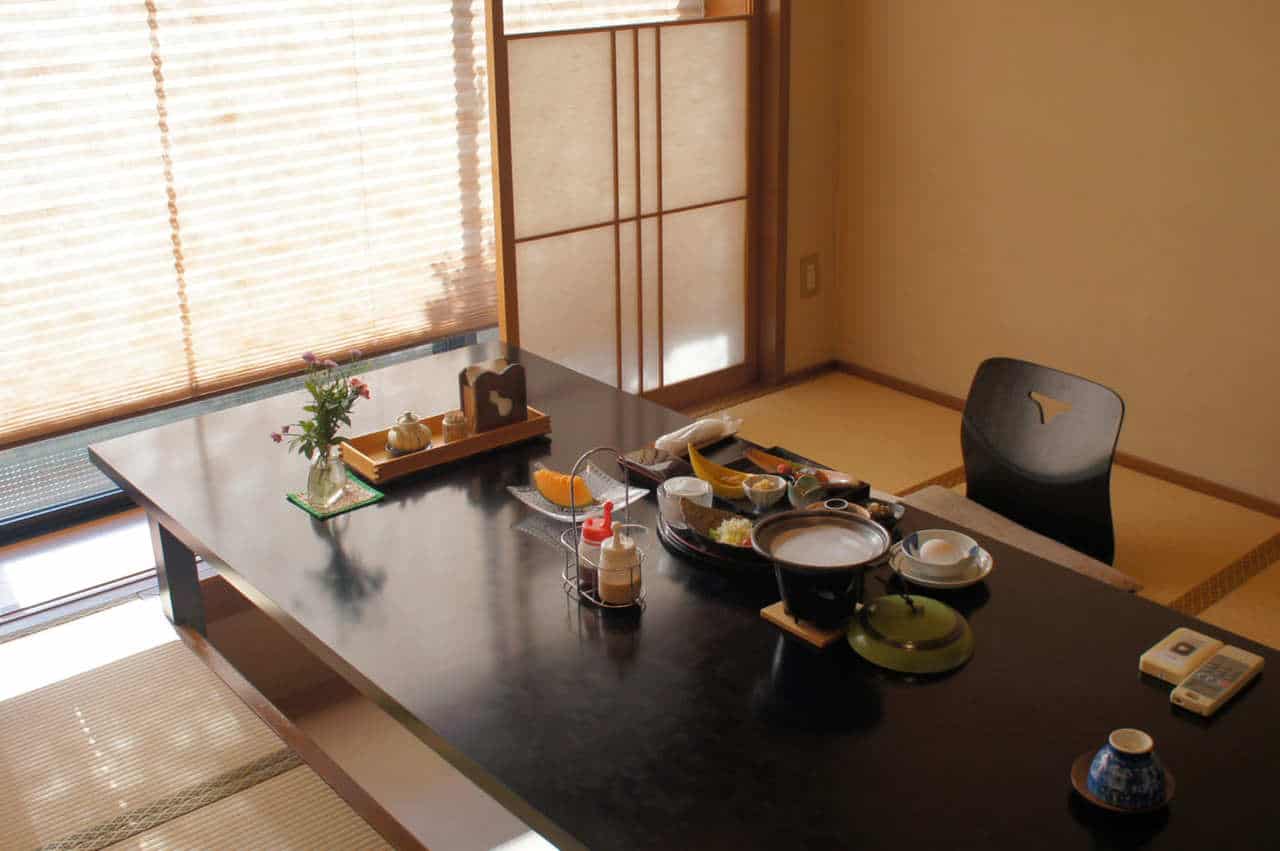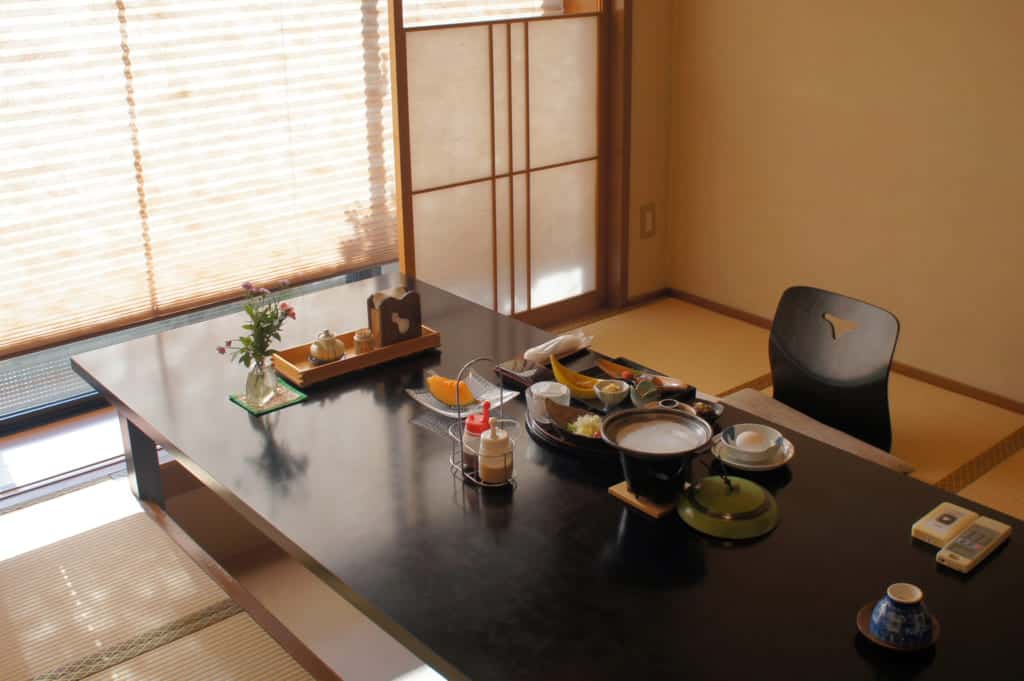 The last delight of my stay in this ryokan was waiting for me on the table: rice with mentaiko (pollock or cod roe), small dried fish, umeboshi plum and natto, beef and tofu stew, melon, etc. with a cup of green tea and a glass of orange juice. A tasty and hearty traditional breakfast that satisfied my appetite and prepared me to discover Yamaga Onsen town.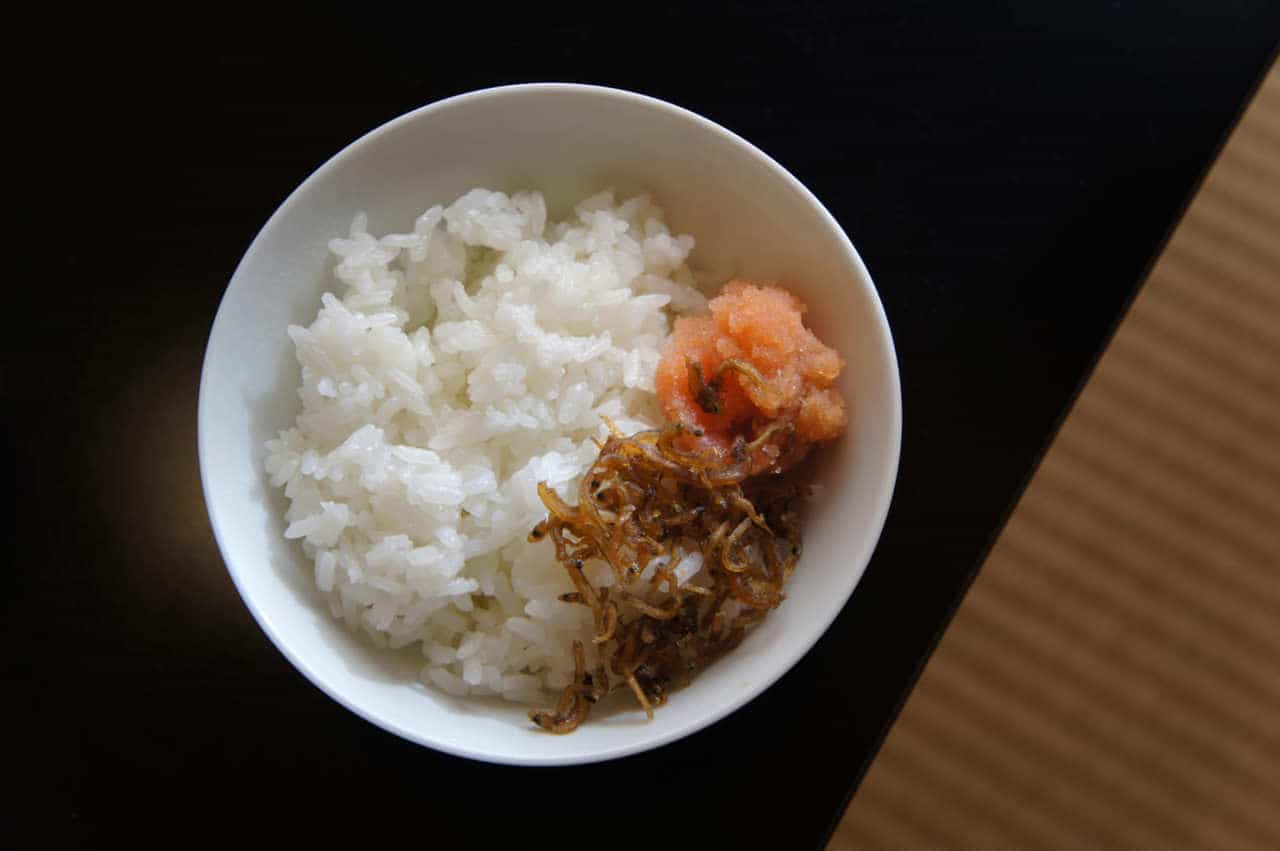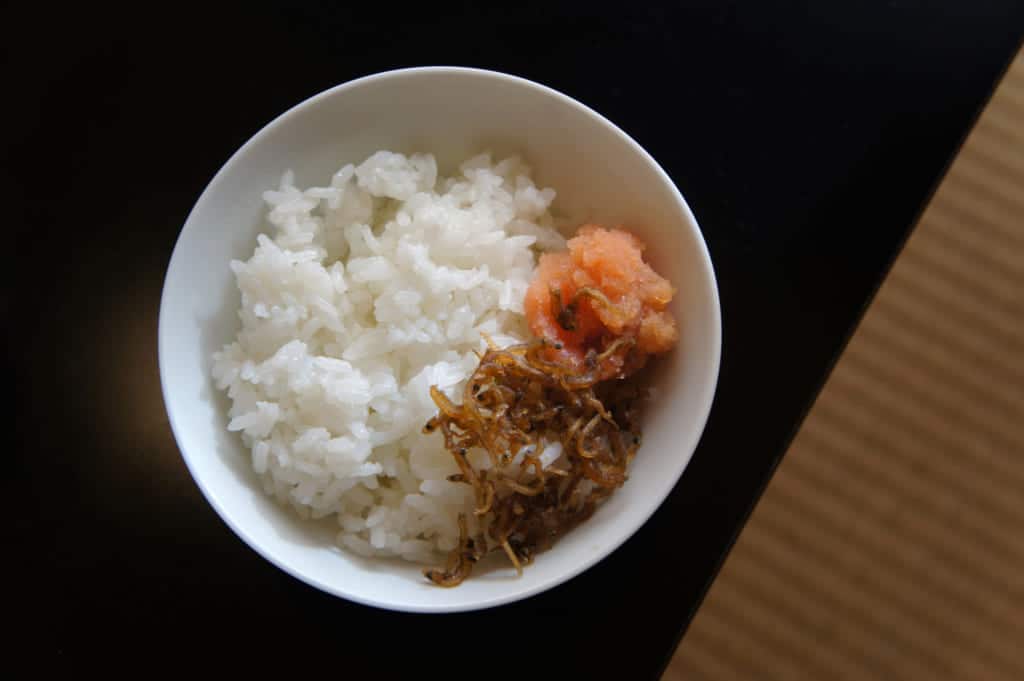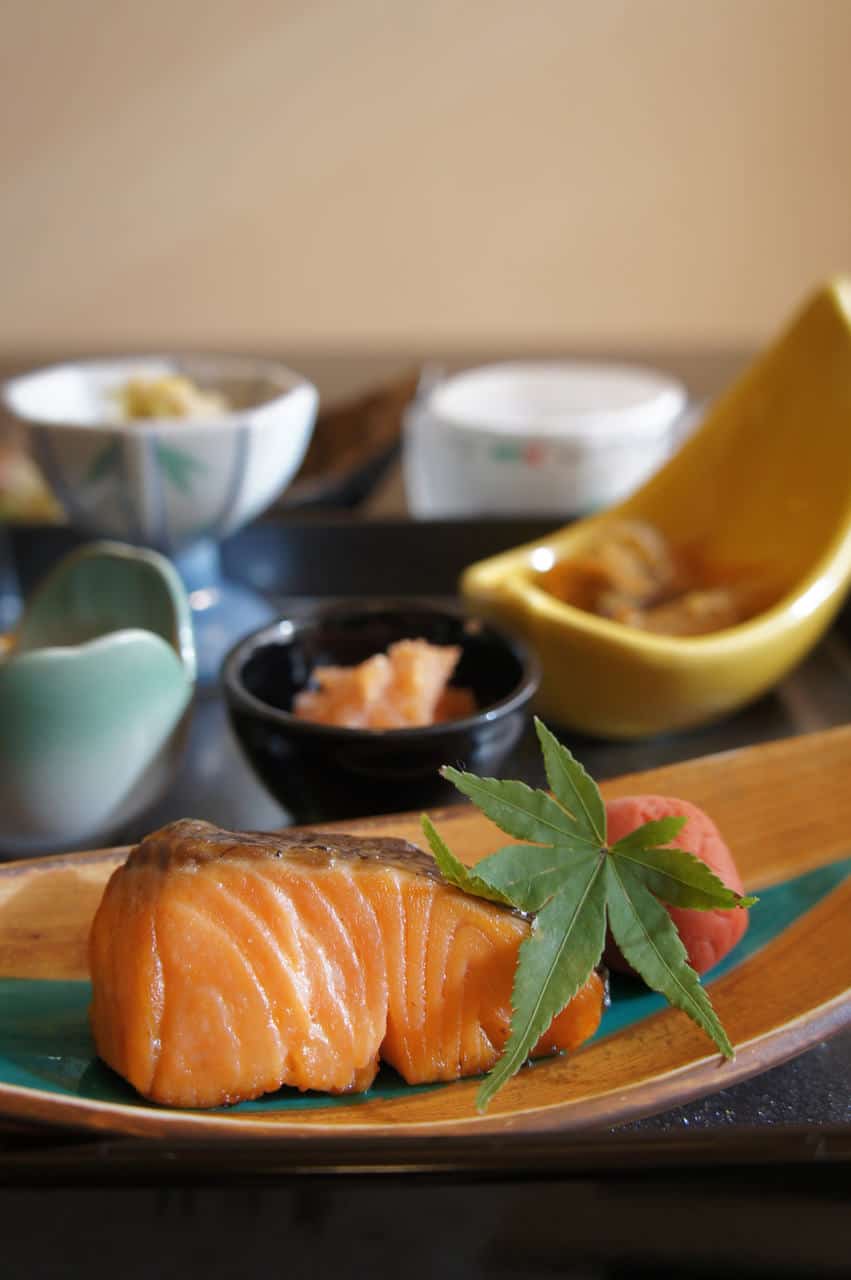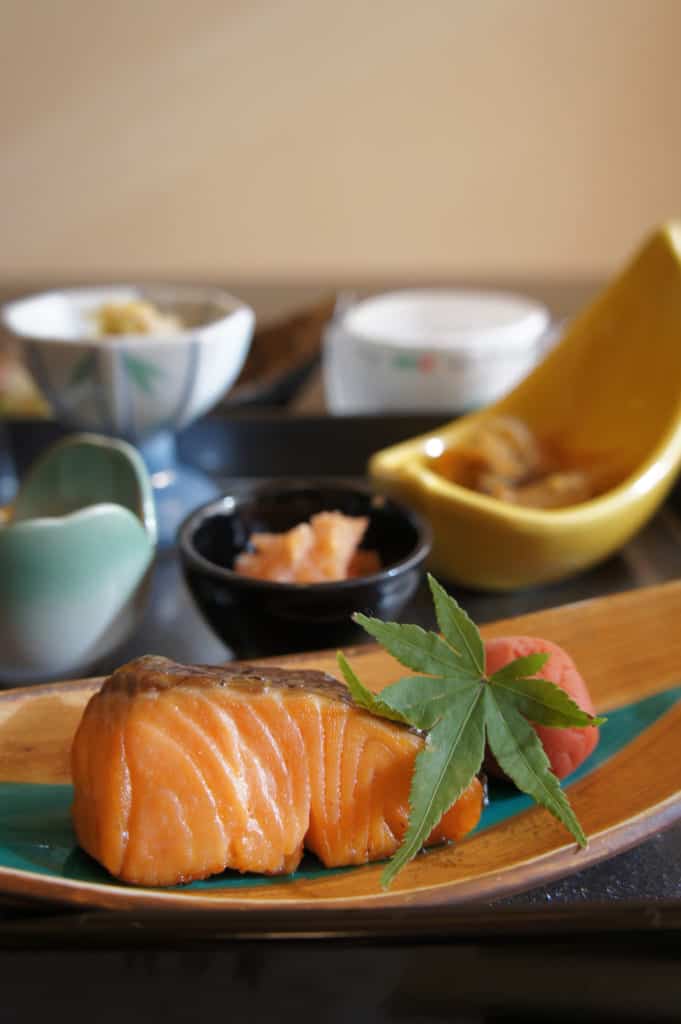 On the side of the breakfast teacup, you can spot the symbol of the city: the famous lantern worn by the dancers during the festival held every year on 15th and 16th of August.
Access and Practical Information
You can find more information about Seiryuso on the website of the ryokan (only in Japanese). Information is also available in English on this website, and you can book online on several websites like booking.com.
You can find more information about Yamaga on the Tourisme board website, and others about the area on Kikuchi River Bassin – World Heritage website.
While a car is the best way to travel around Northern Kumamoto, it's possible to get to Yamaga by bus. From Kumamoto, it takes about 1 hour by train and bus and from Hakata (Fukuoka), it's about 1 hour 30 minutes, You can find more detailed information about how to get there on this page.
Please note that a free shuttle bus serves 4 towns in Northern Kumamoto: Tamana, Nagomi, Yamaga and Kikuchi. The shuttle departs from Kumamoto airport and JR Kumamoto Station. You can find more information on this website and this PDF document. (This shuttle only operates in November 2019 and January and February 2020).
Access to Yamaga From Other Areas
From Fukuoka Airport: about 1 hour and 10 minutes by car
From Oita Airport: about 2 hours and 30 minutes by car
From Kumamoto Airport: about 50 minutes by car
sponsored by Northern Kumamoto Administrative Headquarters