One of my favourite prefectures to explore for weekends away from Tokyo's city lights is Shizuoka (静岡県). A quick Shinkansen bullet train ride on the Tokaido line, Shizuoka is an easy destination to reach. As the lesser-known prefecture among its neighbouring Kanagawa (神奈川県) and Yamanashi (山梨県) Prefectures, Shizuoka has a strong history all of its own. In the town of Mariko (丸子), is a piece of this history captured in one of Japan's most famous woodblock prints of Teahouse Chojiya (丁子屋).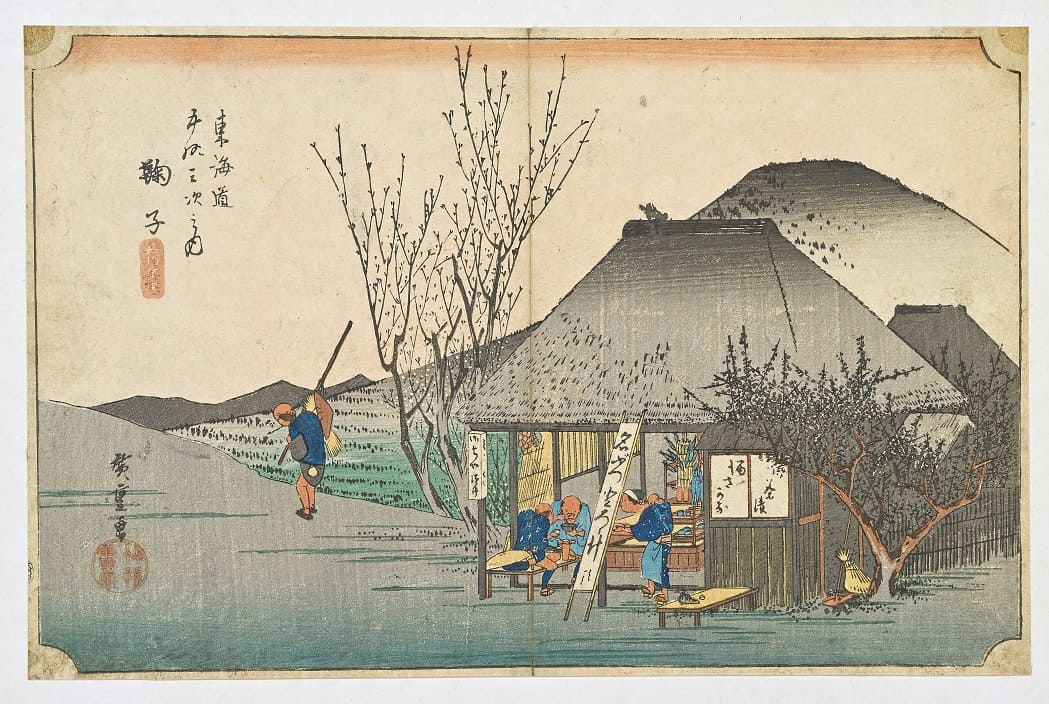 The old Tokaido Road (東海道, Tōkaidō), of which the Shinkansen is named after, starts from Kyoto to Japan's former capital of Edo. In its hey-day, it was the central road of commerce. Travelling between Kyoto and Edo took several days, and subsequently, 53 stations were established as rest points for weary travellers. Scenes along this road were later immortalised in the ukiyo-e works of Hiroshige Utagawa's "53 Stations of the Tokaido". One of the most famous rest stops along the Tokaido is Teahouse Chojiya, depicted in Utagawa's print of the 20th rest station in Mariko.
The Pretty Post Station Town of Mariko: A Muse for Artists and Poets
Mariko is located between the Utsunoya Pass (宇津ノ谷) to the west and the Abe River (安倍川, Abe-gawa) to the east. It's a popular rest stop for travellers in the Edo period and present times. The town is rich with beautiful old temples, a stunning plum blossom-viewing season from January to early March and Mariko Castle. The town is also known for its tororo-jiru (とろろ汁), a grated yam soup, made from the high-quality Japanese yam grown in the area.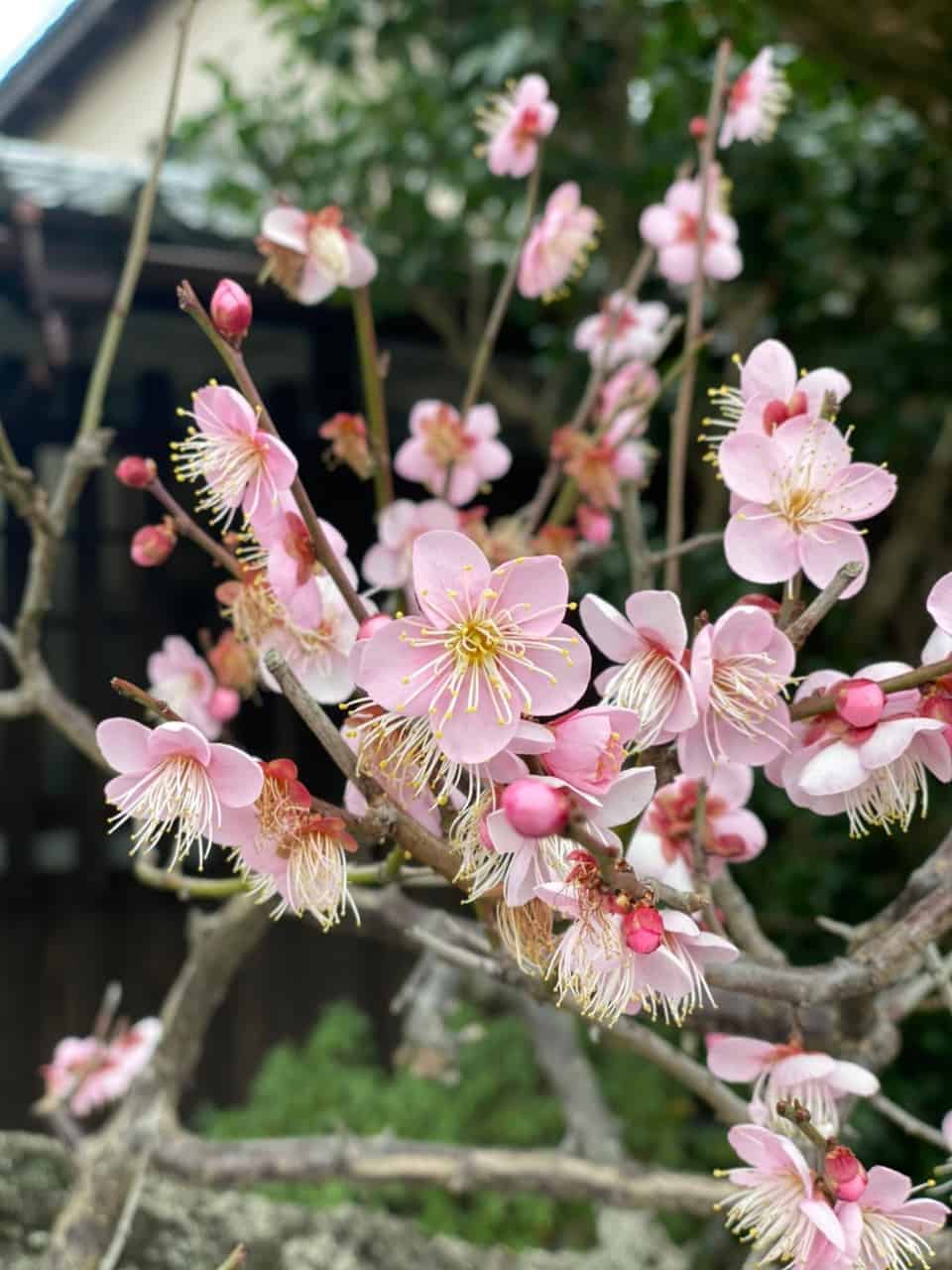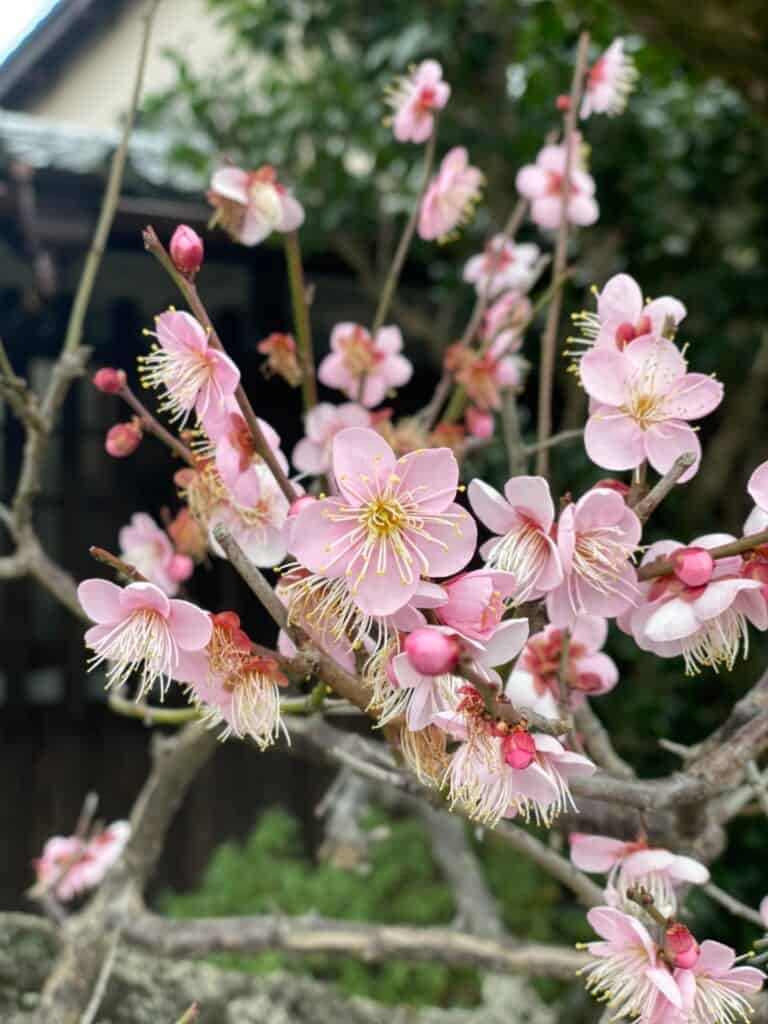 The beauty of Mariko has been a favorite theme among artists and poets over the years. In 1691, Poet Matsuo Basho, wrote his famous verse, "Japanese apricots, young greens, and the grated yam soup of the Mariko-shuku." Hiroshige Utagawa's ukiyo-e piece depicting Mariko is another. One of the loveliest things to do in Mariko is to visit the Teahouse Chojiya that is shown prominently in his "53 stations of Tokaido" series.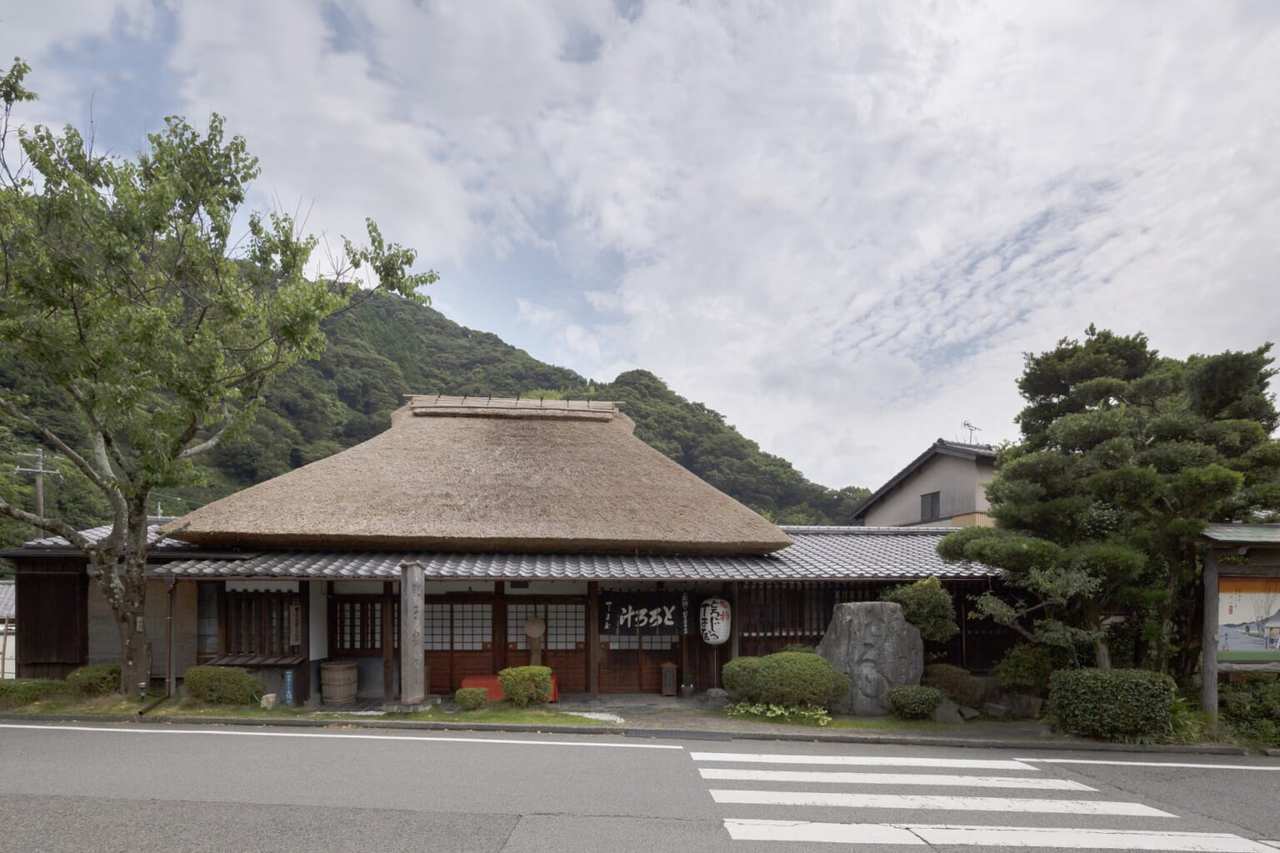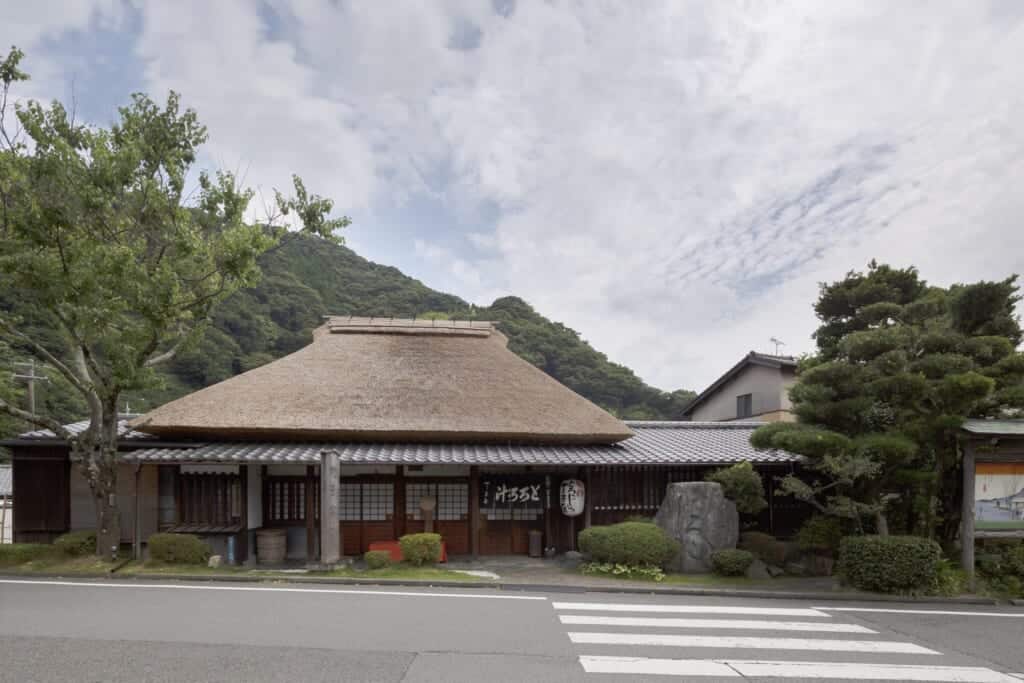 400 Years of Tradition on Tokaido at Teahouse Chojiya
When you first come across Chojiya and see its unassuming low thatched roof, the traditional sliding shoji wooden doors and the plum tree outside, it may feel like you're stepping right into the famous artwork. Stepping over the threshold invites you back into the past as you take off your shoes, slip into the slippers provided, and glide over the tatami floors with low tables and the traditional charcoal pit.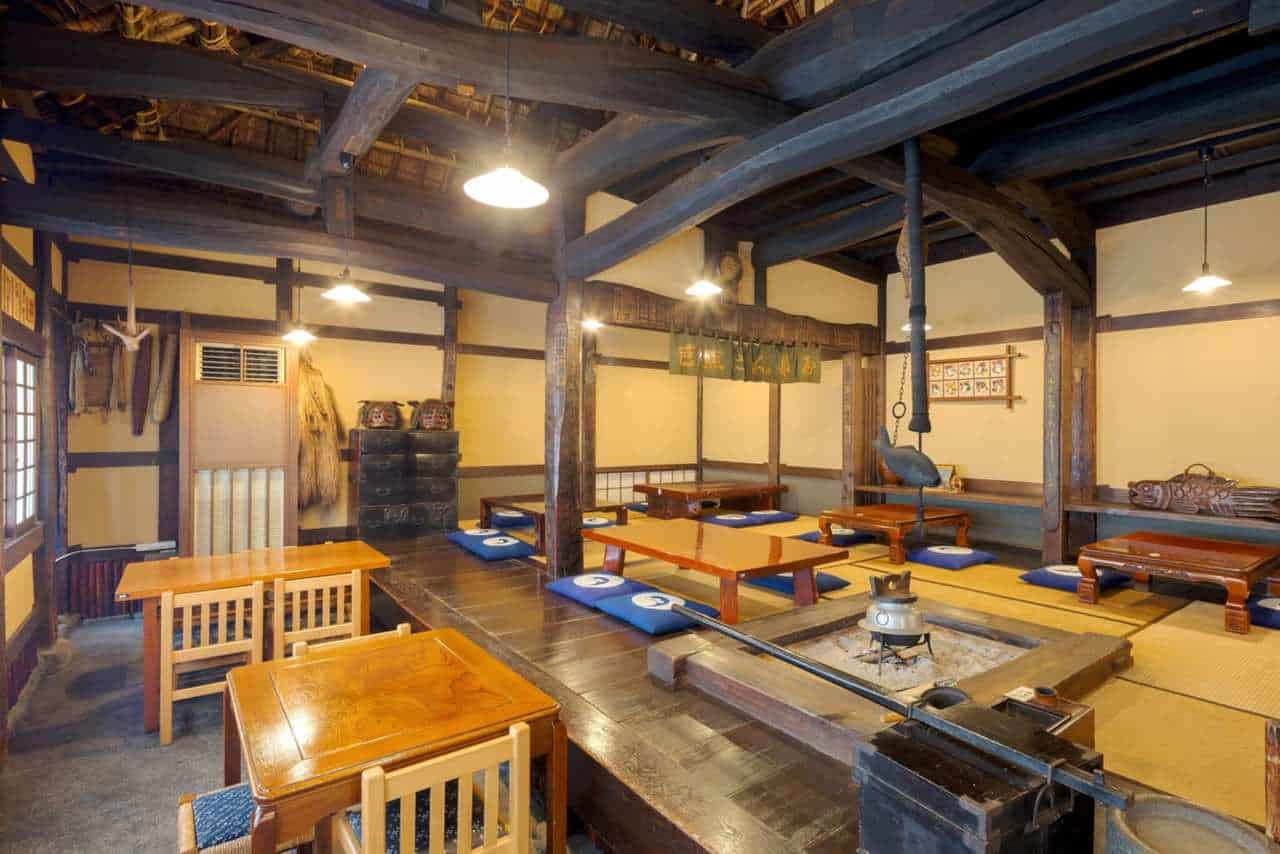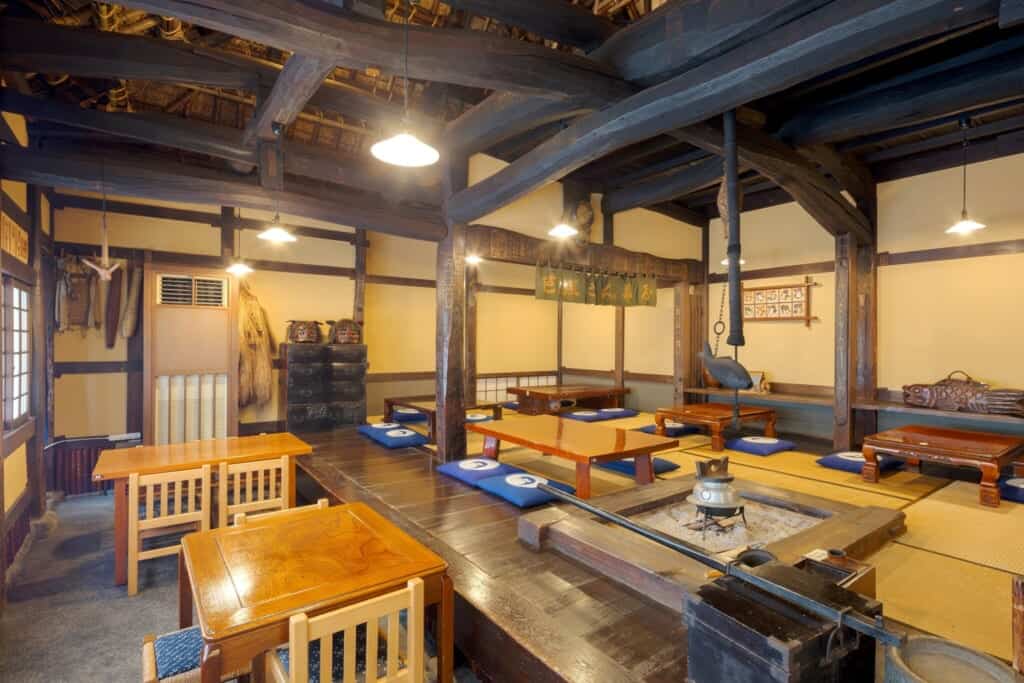 Established by Chojiya Heikichi (丁子屋平吉) in 1596 over 400 years ago, the 14th generation owner, Shibayama Hiroyuki (柴山 広行), now runs the teahouse. A smiling, gently spoken man, it was a privilege to meet him and have him tell us the history of Chojiya and show us around.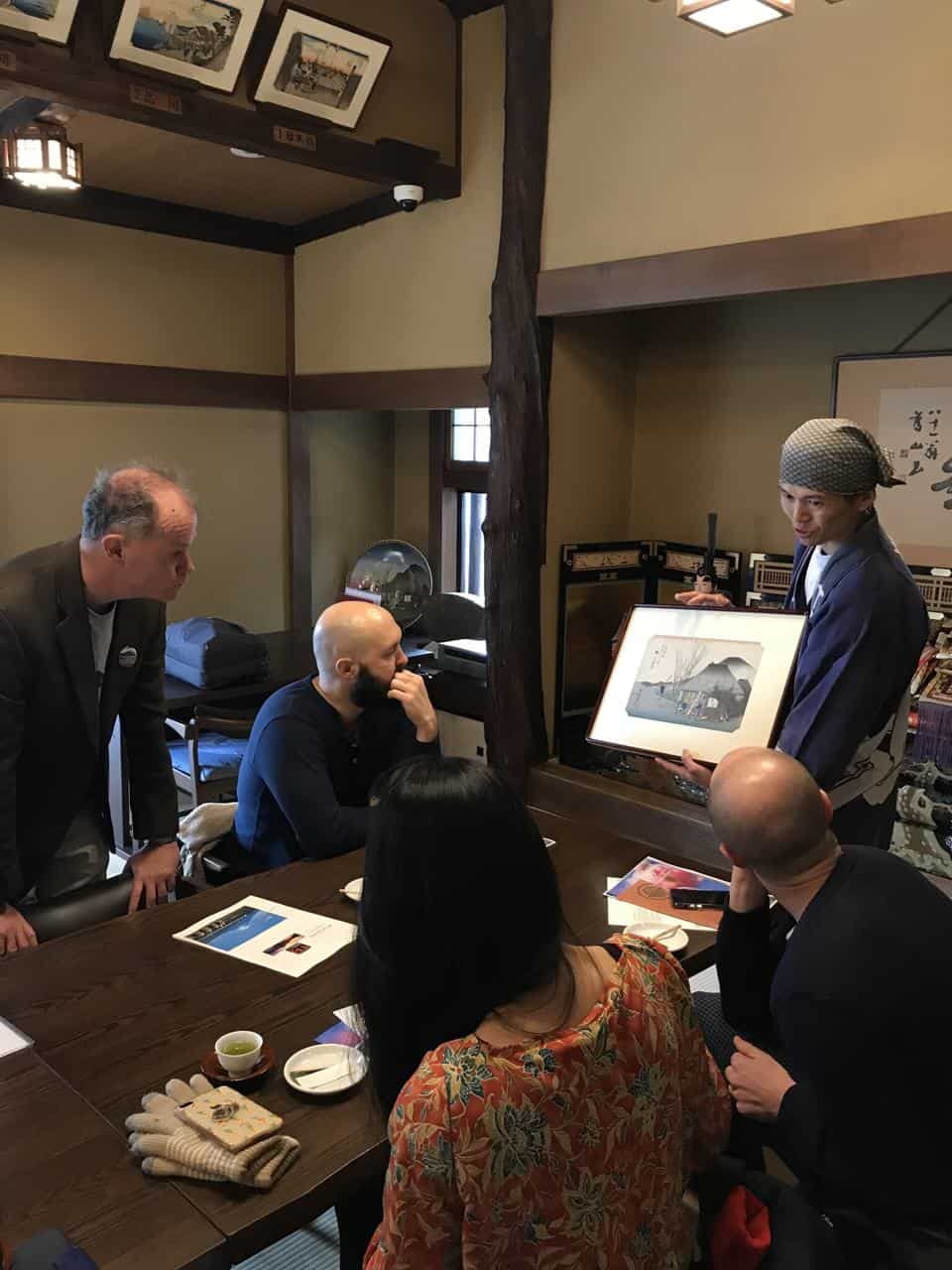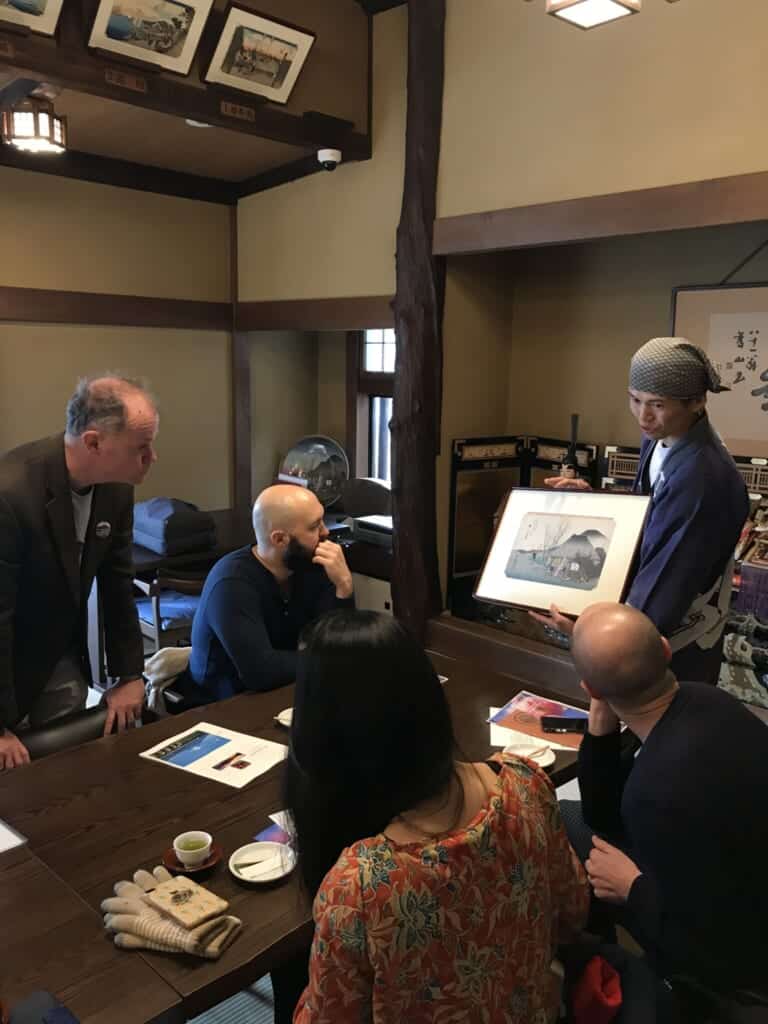 Currently, the teahouse holds a small open museum with ancient artifacts from the Tokaido era and a rotating selection of Hiroshige Utagwa's ukiyo-e original prints.
All copies of Hiroshige's "53 stations of the Tokaido" are displayed in one of the main dining rooms, and are aptly named the 'Hiroshige Room'.
Tororo-jiru, a Local Grated Yam Soup & Other Delicacies
Chojiya is famous for its tororo-jiru, a grated yam soup. The dish was believed to help restore and build up a tired travellers' energy before or after crossing the rough Utsunoya Pass.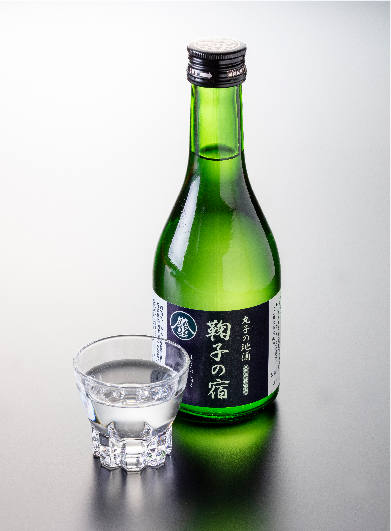 Getting to Chojiya Teahouse on Tokaido
At Chojiya, you can choose between having one of their delicious set meals for lunch, or many other snacks made with Mariko's Japanese yam. For a drink, try Shizuoka green tea, sake made from the waters of Mariko or Mt Fuji, or their very own beer using Shizuoka green tea.