Hokkaido, the northernmost island in Japan, is renowned for its natural beauty, gorgeous snowy landscapes, and winter sporting opportunities. Famed events such as the Sapporo Snow Festival, held in February, have come to typify Hokkaido's cultural offerings, although there are plenty of year-round offerings as well.
Even though Hokkaido is less densely populated than other areas of Japan, public and private transportation options are available to get around (and extra easy if you have an international drivers' license and rent a car). By narrowing your itinerary to key sights, resorts, hidden gems, and cultural hotspots, you can easily make the most of your trip to this snowy, blustery, beautiful island.
Hokkaido Weather and Geography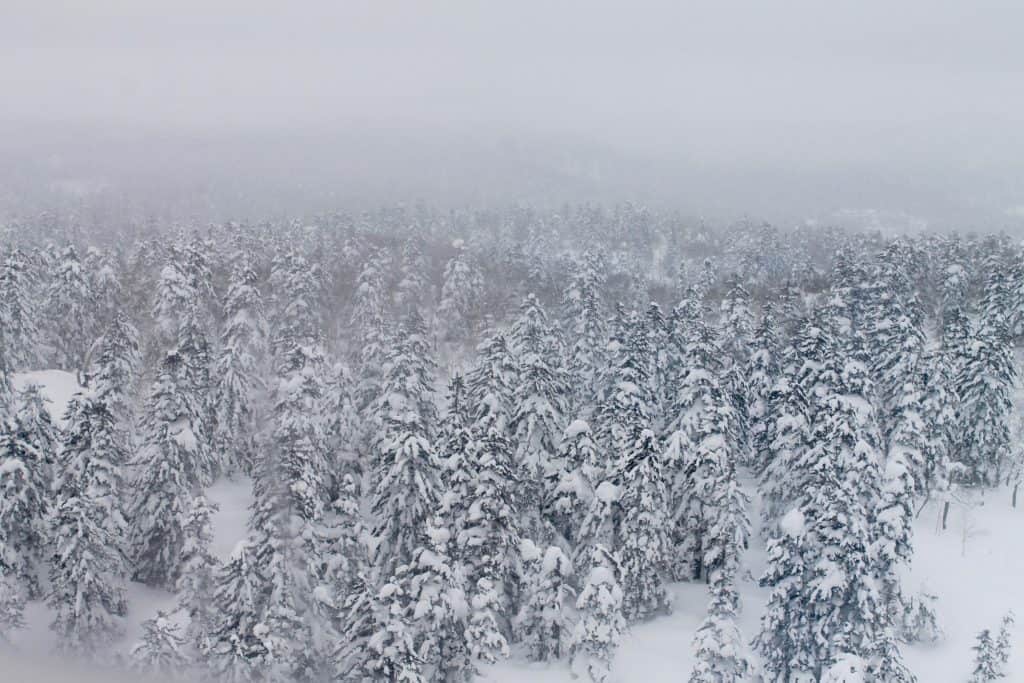 To sum it up, Hokkaido is a snowy place in the winter. It's become internationally regarded for its slopes and runs, largely because regional weather tends to create a lot of consistent fresh powder — 15 meters a year, in fact — over a long period of time, from November to May. Siberia plays a large role in Hokkaido's weather, as winds carry weather systems from the west and dump snow over Hokkaido's expanse of mountainous terrain and lowlands. That being said, most resorts, such as Niseko, occupy the central-west region of the island.
For those who are super serious about skiing or snowboarding, then it's a good idea to keep an eye on annual weather patterns and how seasons are shaping up. Certain seasons (such as winter, from December to February) are more reliable in terms of consistent snowfall, but even then, weather can't ever be 100% guaranteed.
For more casual skiers and snowboarders, or travelers interested in visiting a beautiful, mountainous area, any of the time of year will do. Just curl up in your resort, enjoy the warm weather and beautiful sights, head out onto the slopes when you want, and otherwise relax and enjoy some good food.
Niseko's Internationally Renowned Ski Resorts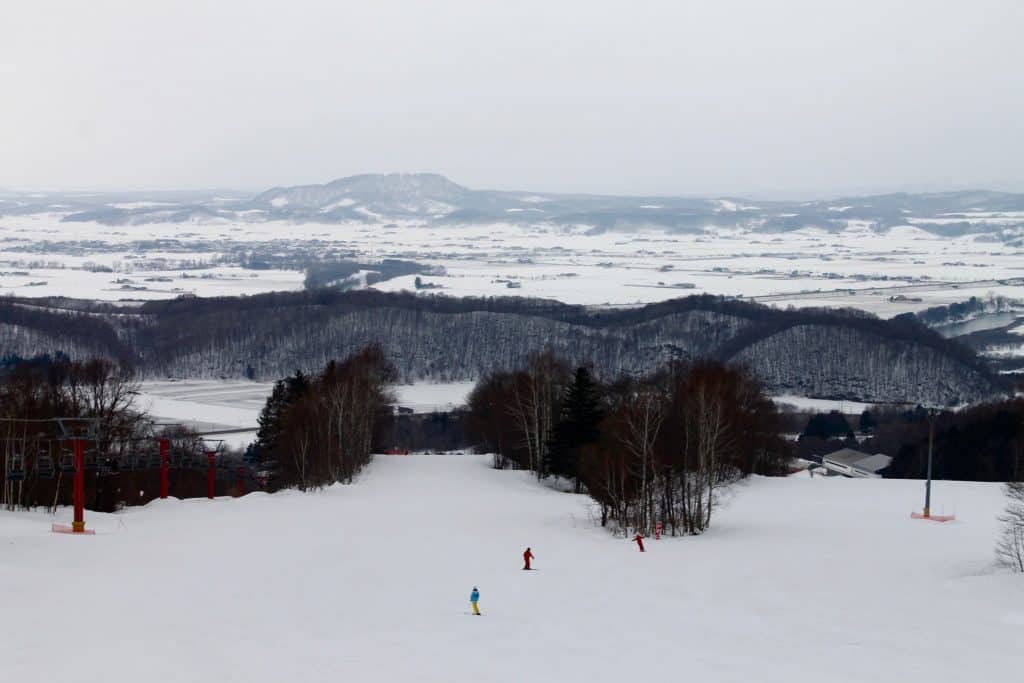 Top of the list of places to visit in Hokkaido is Niseko, a region southwest of Sapporo, the island's capital, that just might contain everything you would ever need to do on a visit to Japan's chilliest island. Niseko, bordered on the east by Mt. Yotei, contains no less than four internationally renowned, integrated ski resorts — Niseko United — centered around Mt. Annupuri in the north. The resorts are Niseko Annupuri International Ski Area, Niseko Village Ski Resort, Niseko Mt. Resort Grand Hirafu, and Niseko Hanazono Resort.
All in all, Hokkaido offers visitors plenty of choices of accommodations, facilities, transportation to and from the area, restaurants, and cultural curiosities, all within striking distance of Sapporo and Hakodate. For amateurs, any of the offerings will do, as they all contain plenty of cozy, warm lodging choices to accompany your forays into the snow. For winter sports enthusiasts, there are a multitude of choices to sift through on the journey to your perfect resort-and-run combination, and if you hit the weather just right, some of the finest top-to-bottom ski and snowboard runs in the world.
Niseko Village Ski Resort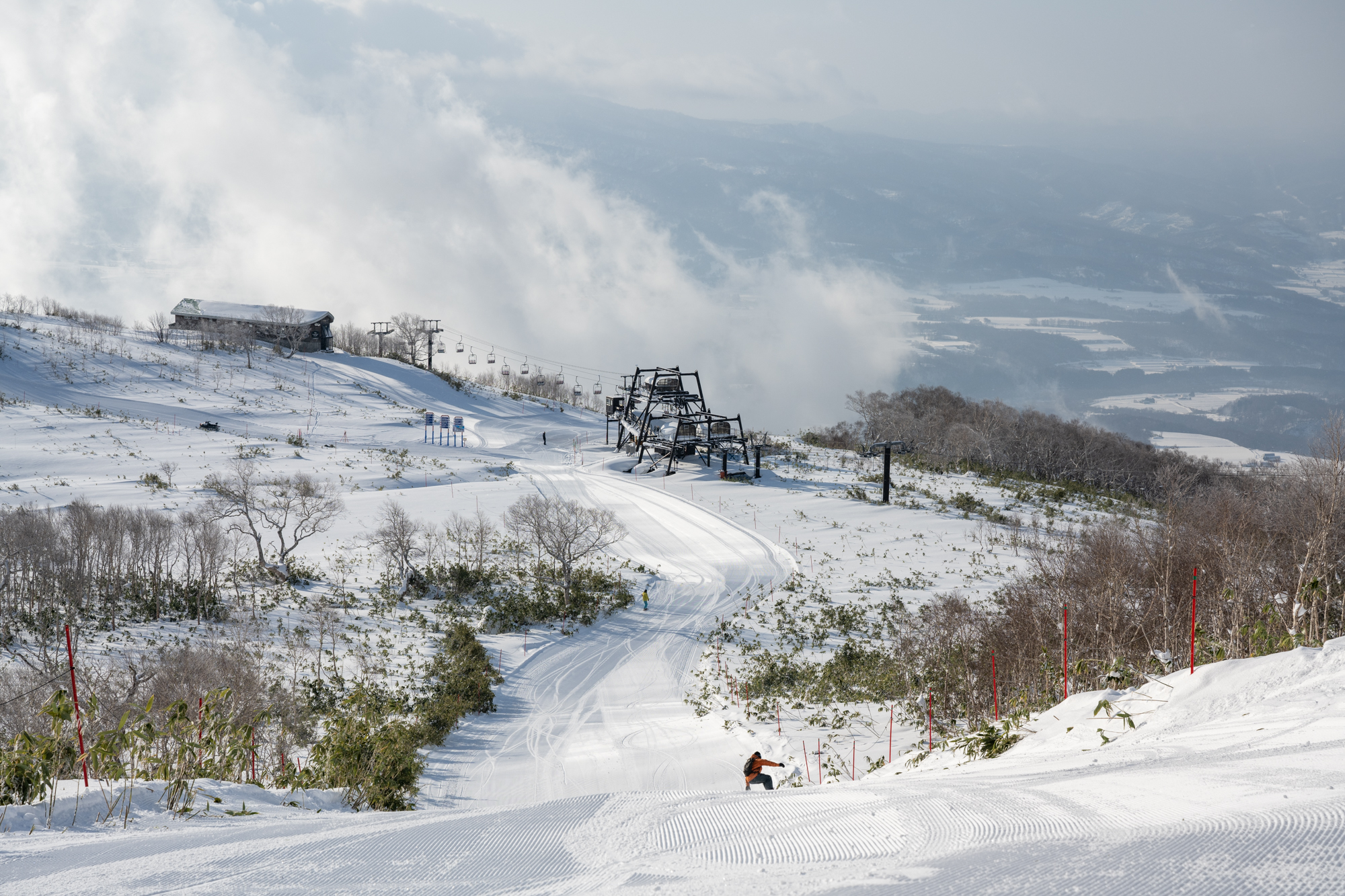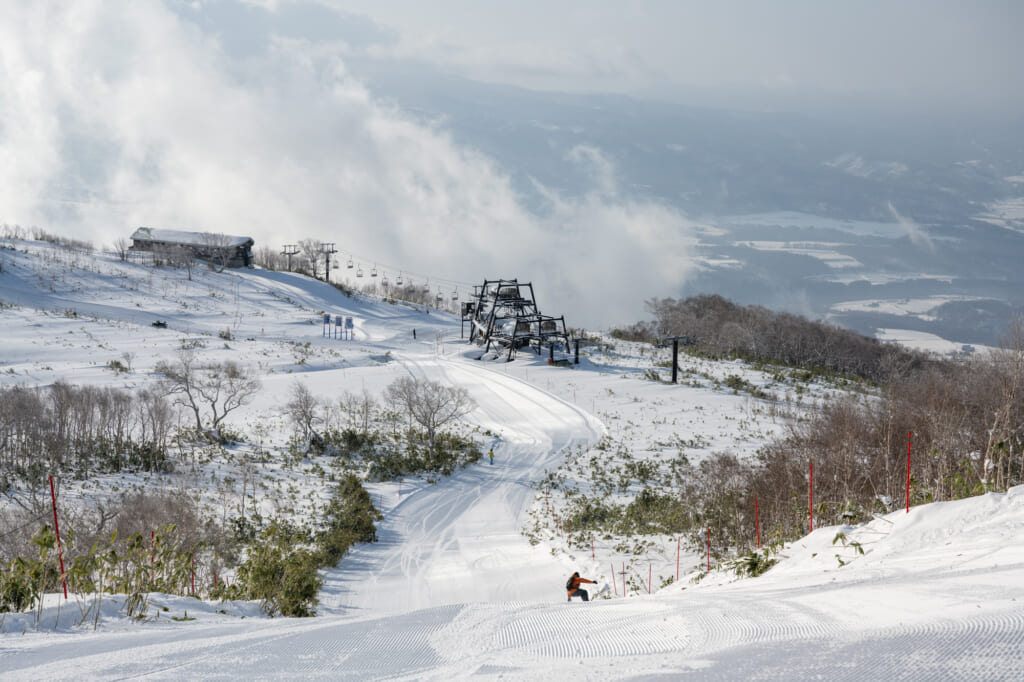 Niseko Village is one of the four integrated Niseko United resorts located in Higashiyama on the eastern side of Mt. Annupuri. The resort is perhaps most famous for skiers and winter sports lovers for its steep, well-groomed trails and fabulous off-piste powder area. Of particular note is an area called Mizuno no Sawa, and extreme "Avalanche Control Operation Area," which for advanced skiers consists one of the Niseko's best top-to-bottom runs.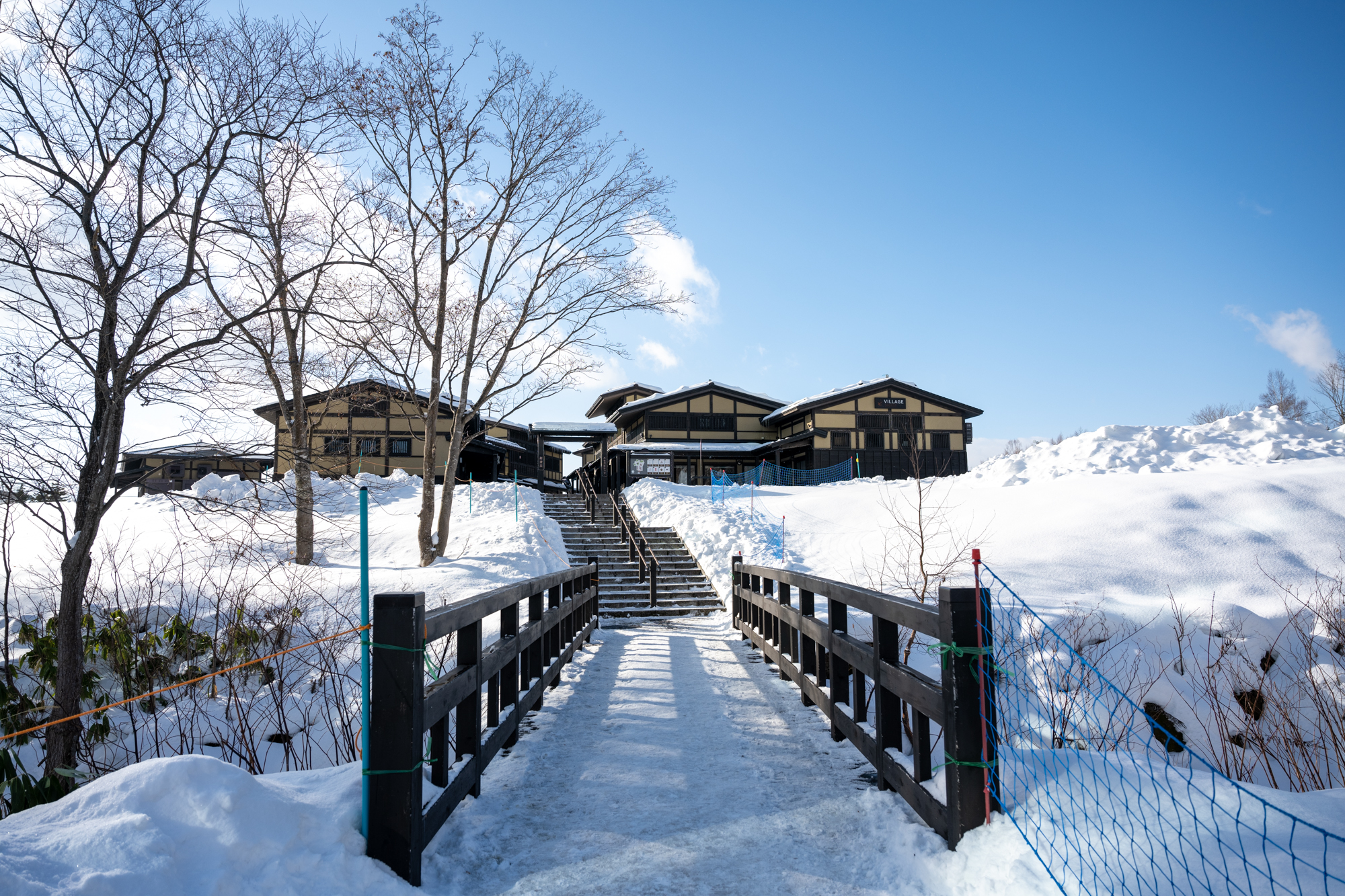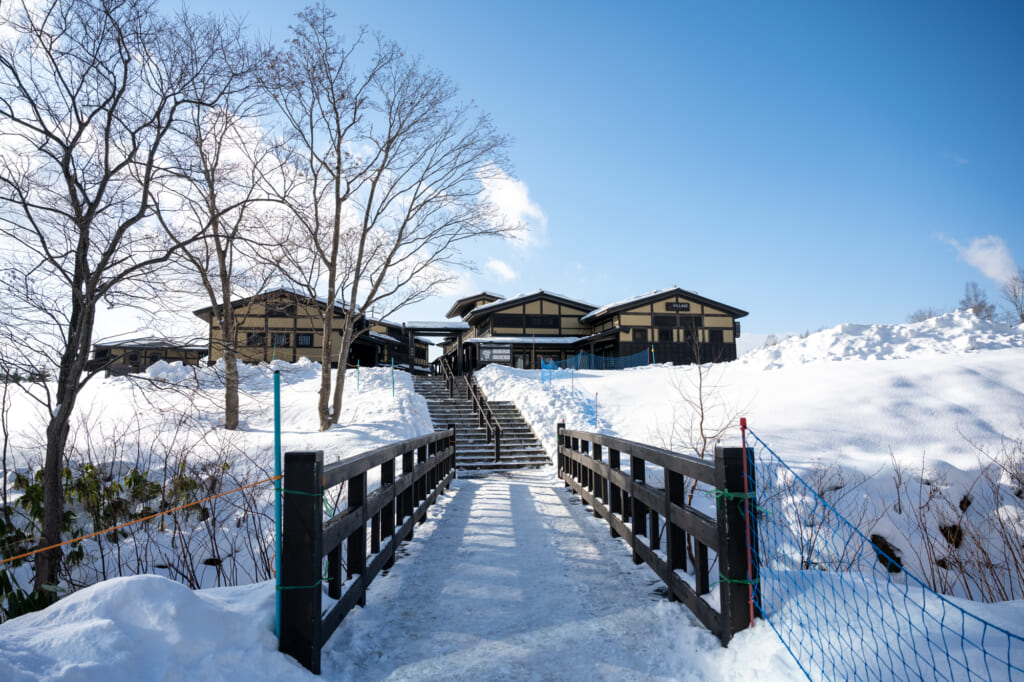 The ski resort is home to four ski-in, ski-out hotels, all of which offer varying levels of accommodation, dining, and service. The newest of these is the Higashiyama Reserve, a Ritz Carlton Reserve hotel. It opened in December 2020 and offers boutique luxury accommodations in the forested area of the resort overlooking Mt. Yotei in the east. The resort's base is centered around a Hilton and an accompanying dining and village precinct well-suited to families, all within walking distance from the lifts and main car park.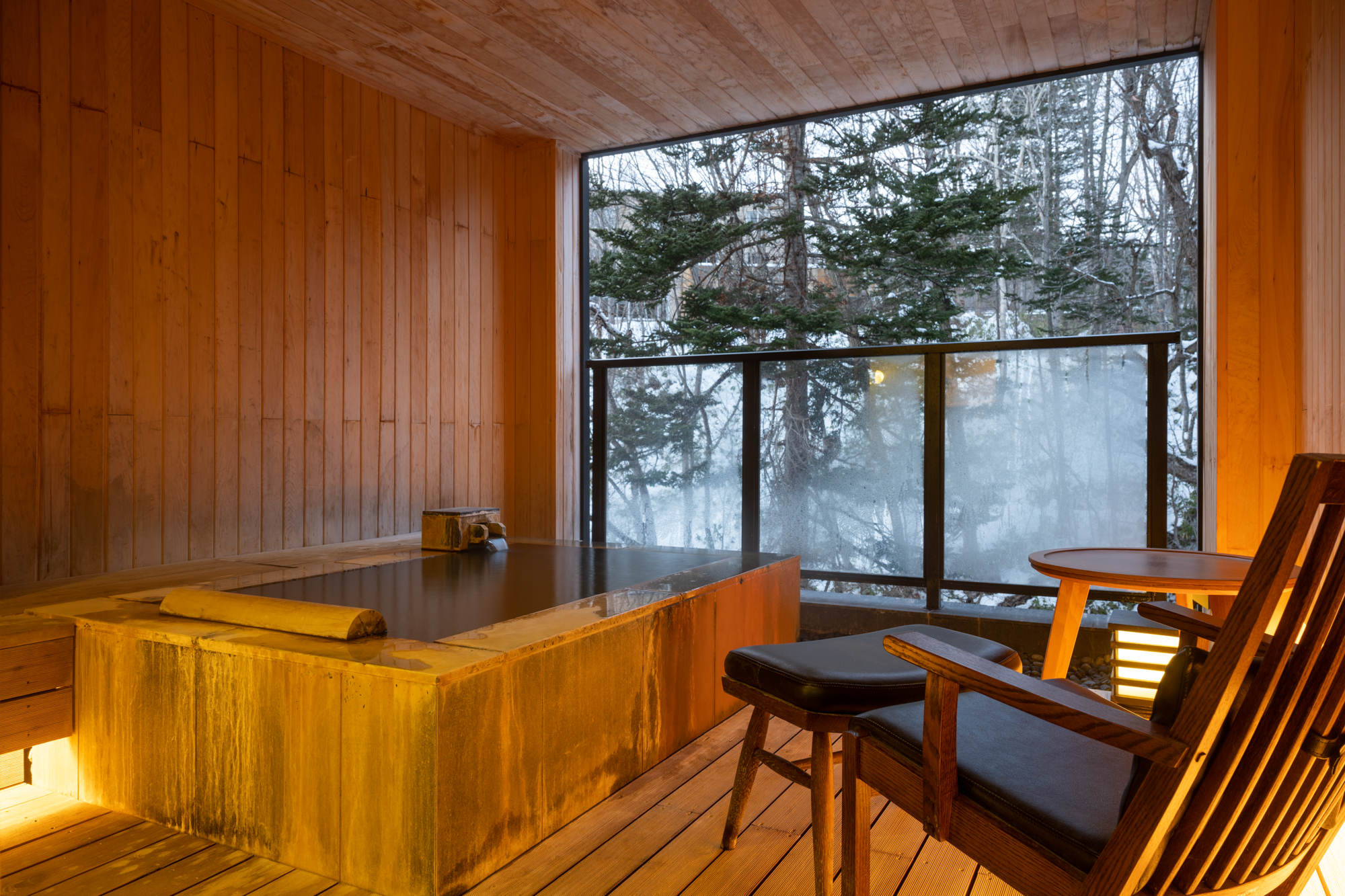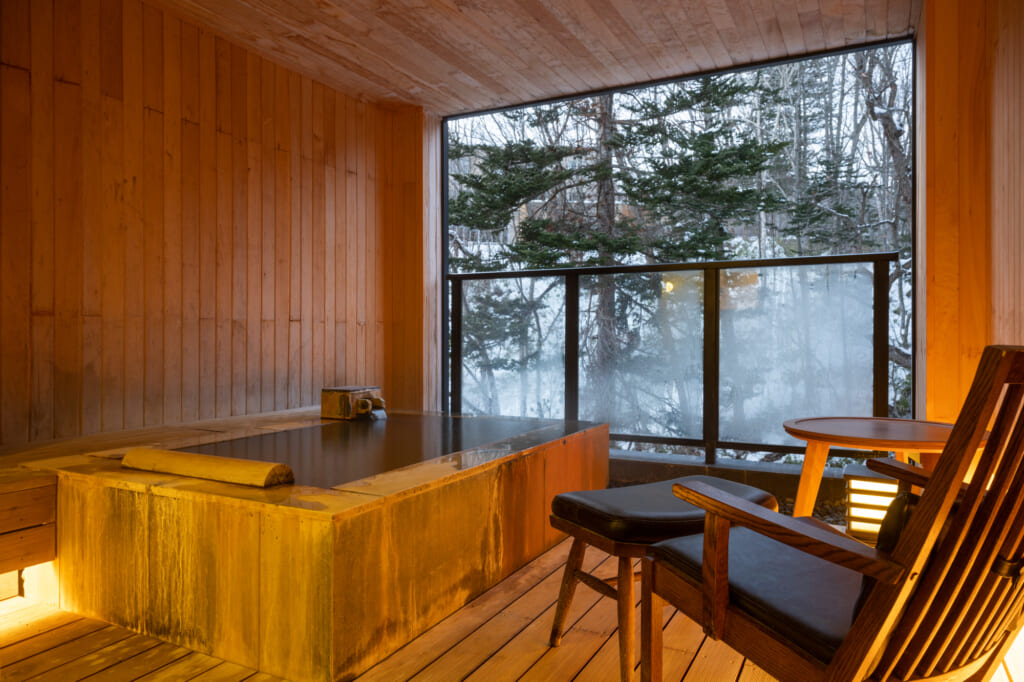 Being a generally cold area, Niseko is famous for its onsen (hot springs). Many domestic and international travelers find the hot, soothing bath of an onsen to be a perfect complement to biting cold outside. Between skiing, snowboarding, or whenever you feel like it, be sure to explore and visit one of Niseko's many comforting onsen hot springs.
Rusutsu Resort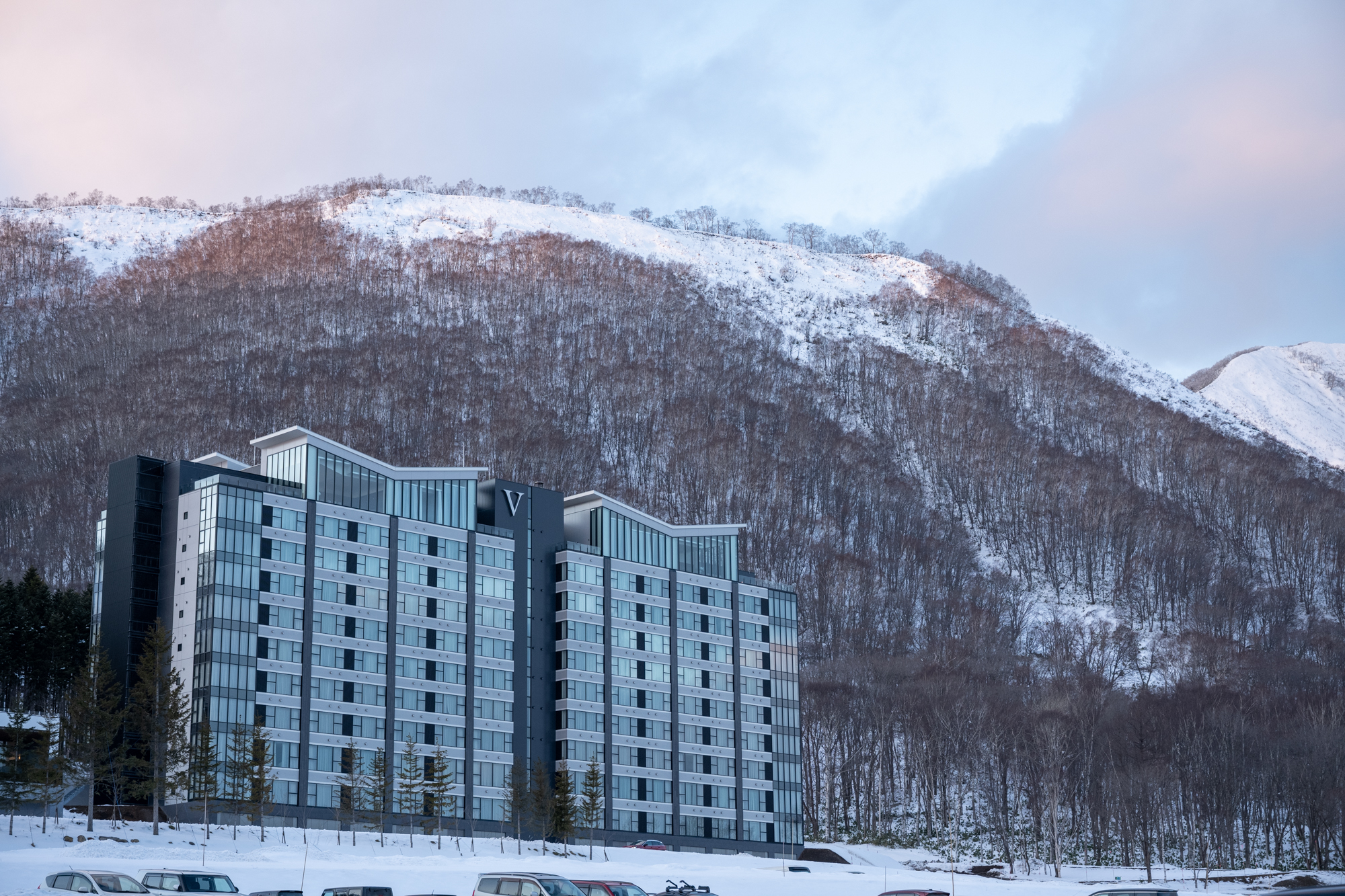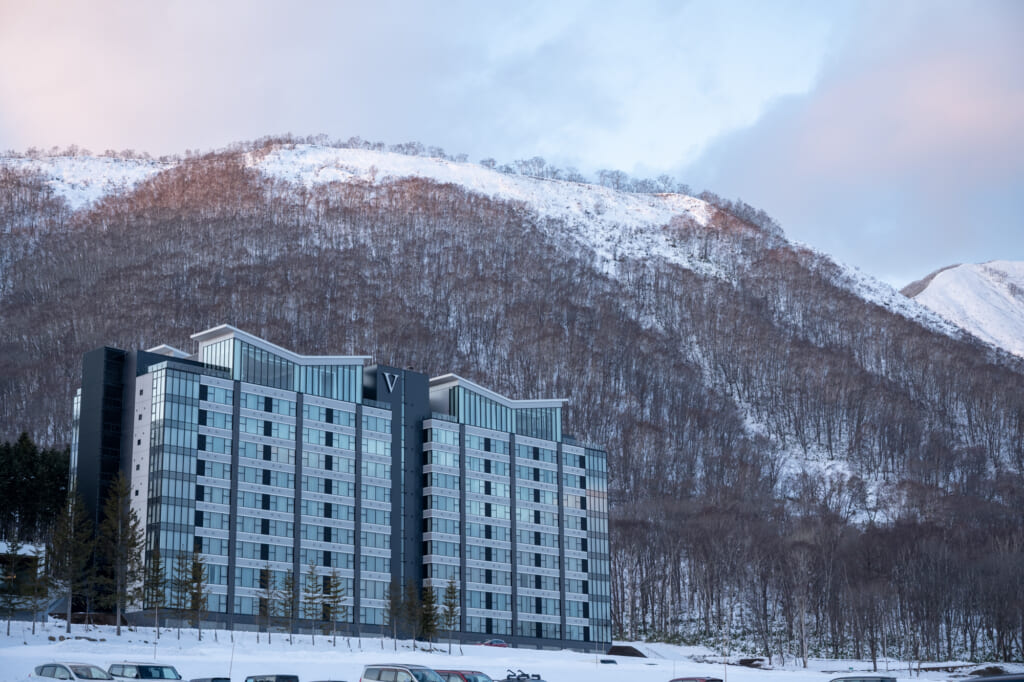 Rusutsu Resort is one of Hokkaido's major resorts. Located about 90-minutes by car from Sapporo or New Chitose Airport, Rusutsu is actually Hokkaido's largest all-season resort. There are 4 gondolas and 14 lifts providing access to 3 peaks within the resort area, and a great variety of terrain for all levels of skiers. The ski field comprises of 37 on-piste runs but is perhaps more famous for the powder snow that blankets the resort's off-piste forests and gullies.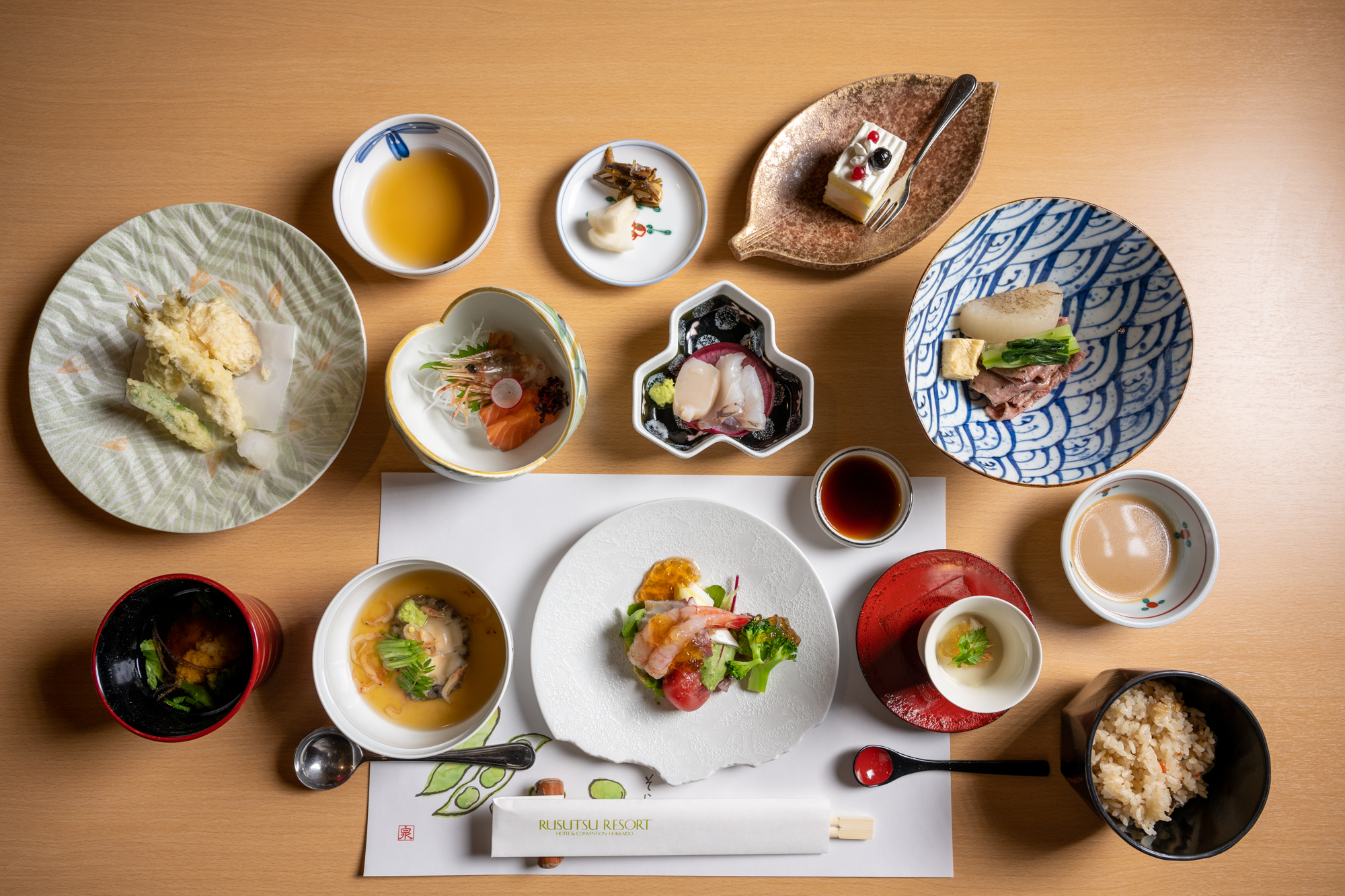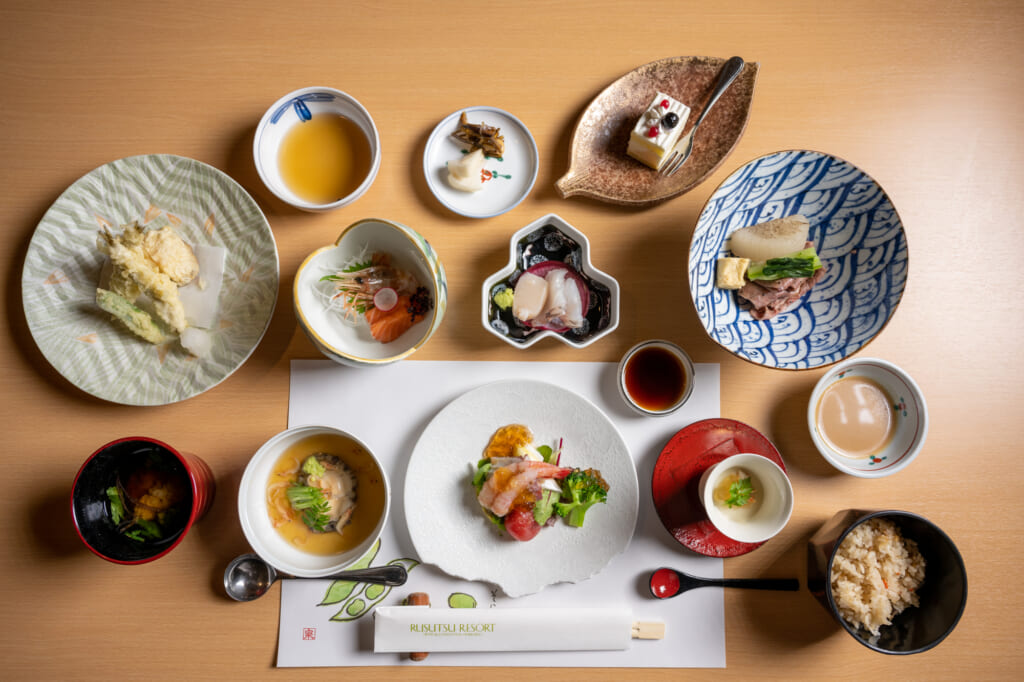 Rusutsu is well-integrated, with expansive dining, shopping, and onsen options available throughout the resort's hotels and integrated common areas. In addition to skiing and snowboarding, the resort offers fantastic alternative activities, including snowmobiling adventures that cater to everyone from beginners to powder enthusiasts who want to power through untracked snow.
Kiroro Resort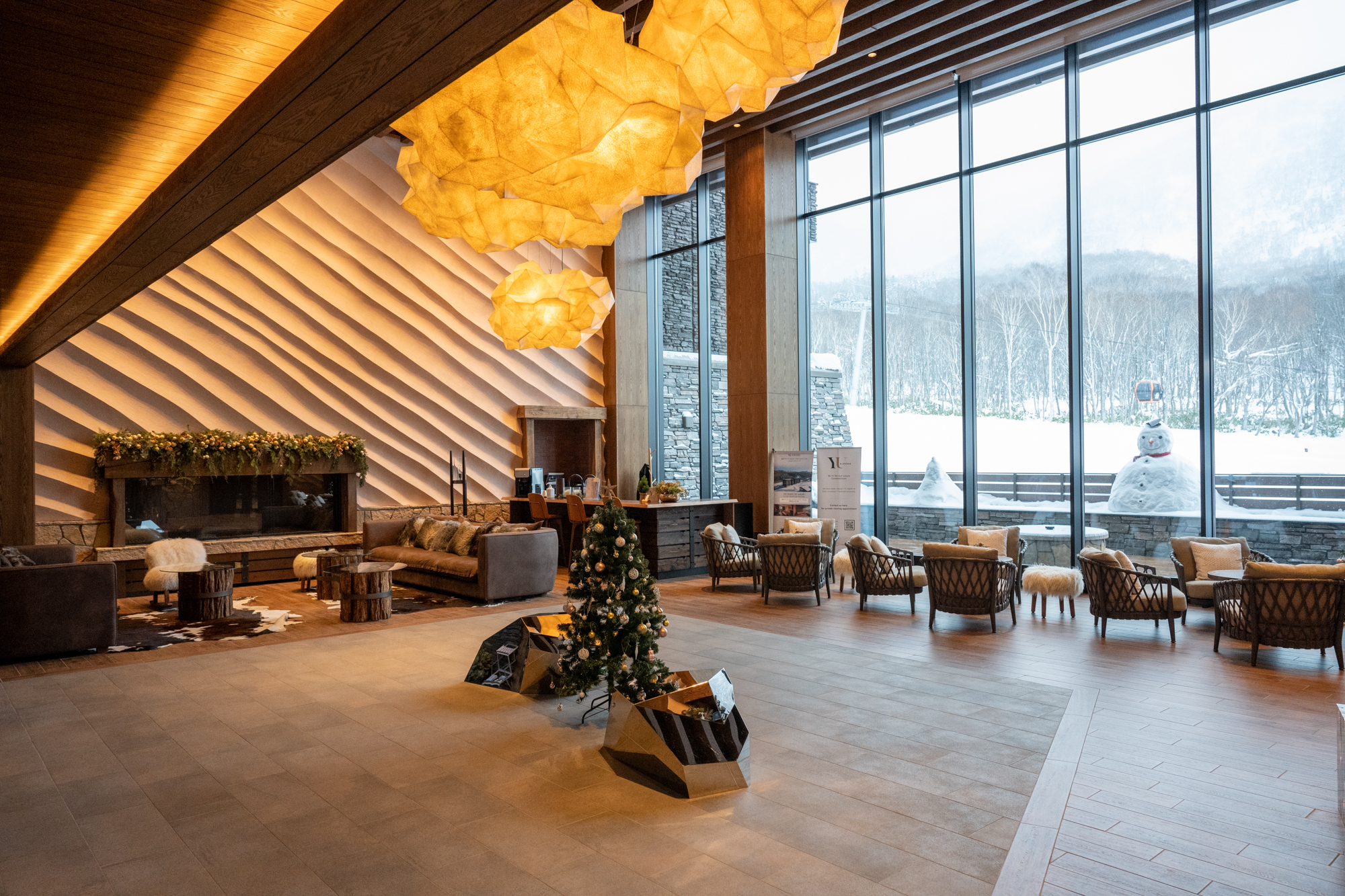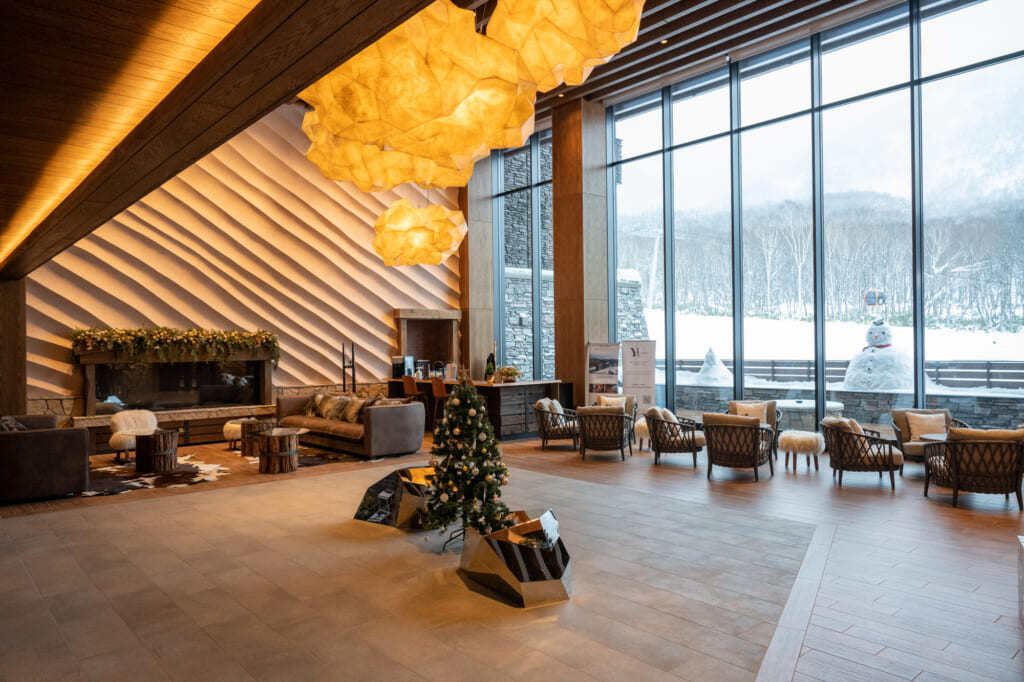 Kiroro Resort is located in Akaigawa, about 75 minutes by car from Sapporo. The resort's lift system serves two peaks and provides access to excellent, groomed terrain for all levels of skiers. The resort is famous for large annual snowfalls and pristine powder. Backcountry access from the resort is managed by a system designed to encourage safe backcountry skiing for advanced riders.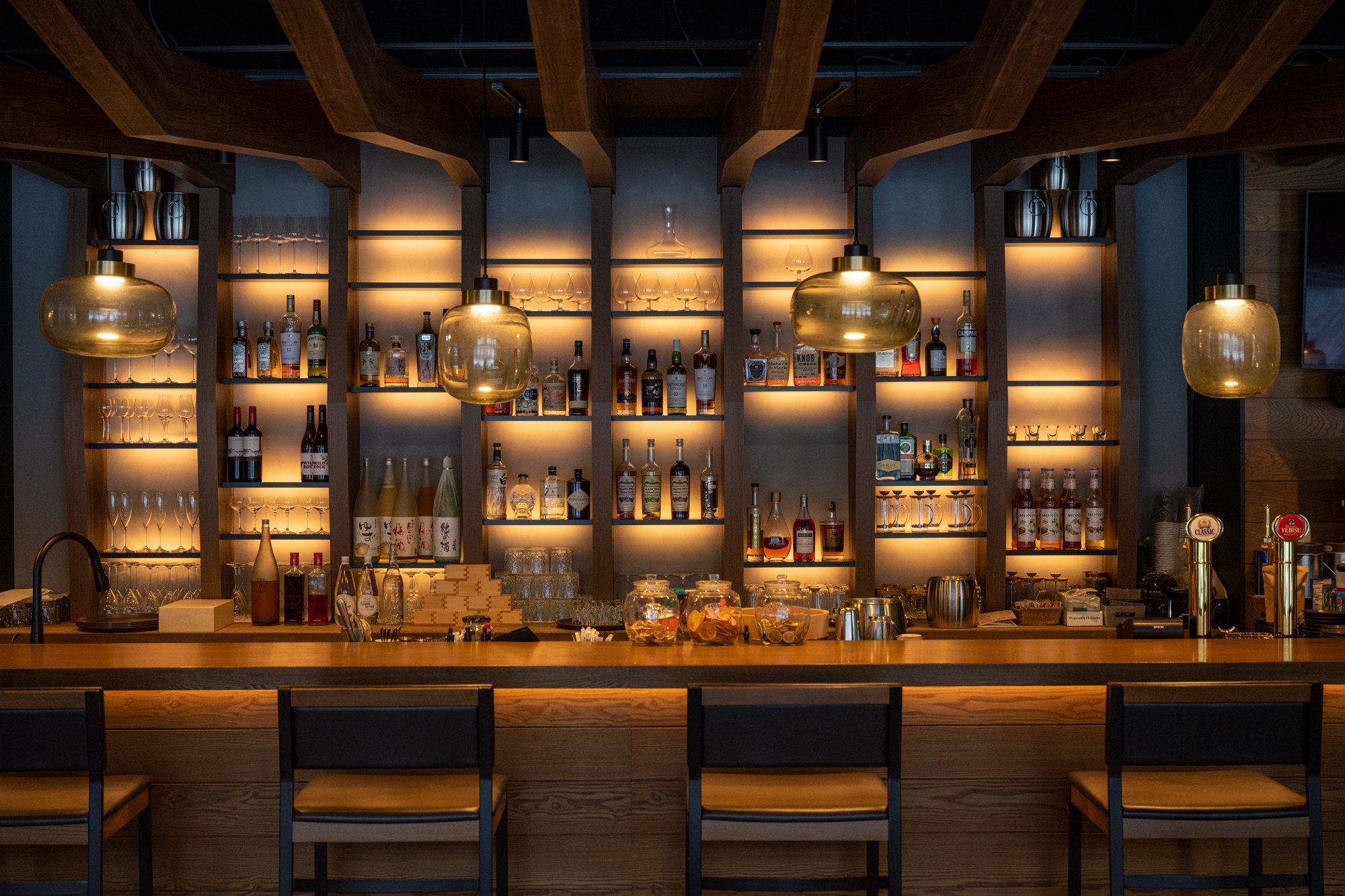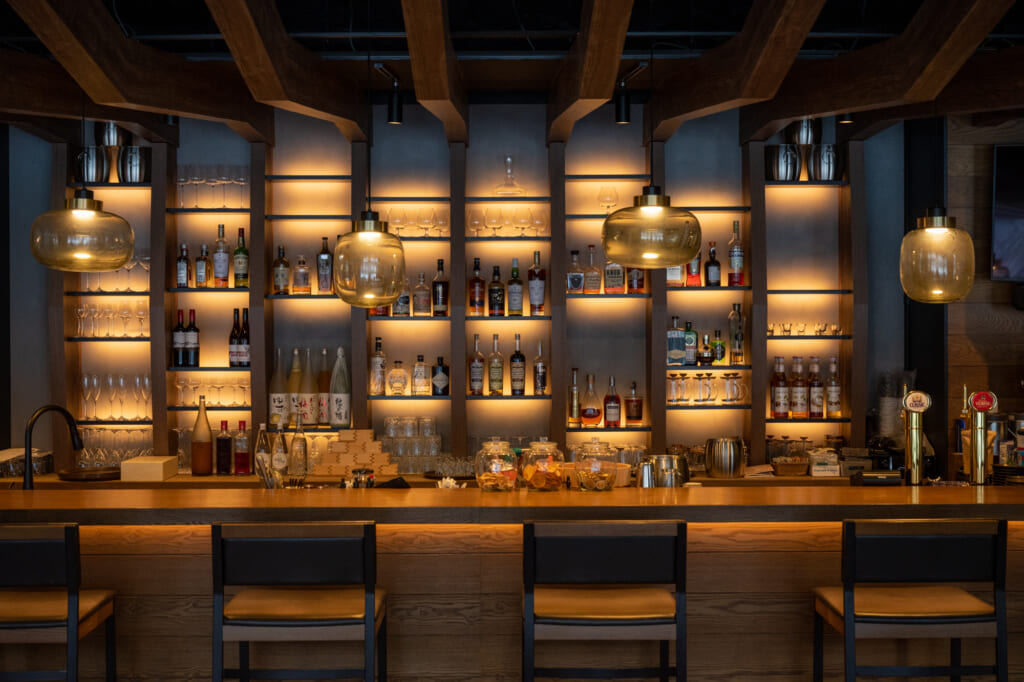 Around the base of the resort are three main hotels linked by gondolas to main lifts. Each hotel and connected complex has dining and shopping options, a selection of onsen, and the entire resort is nestled in a beautiful valley surrounded by forests and pristine nature.
Sapporo Kokusai Ski Resort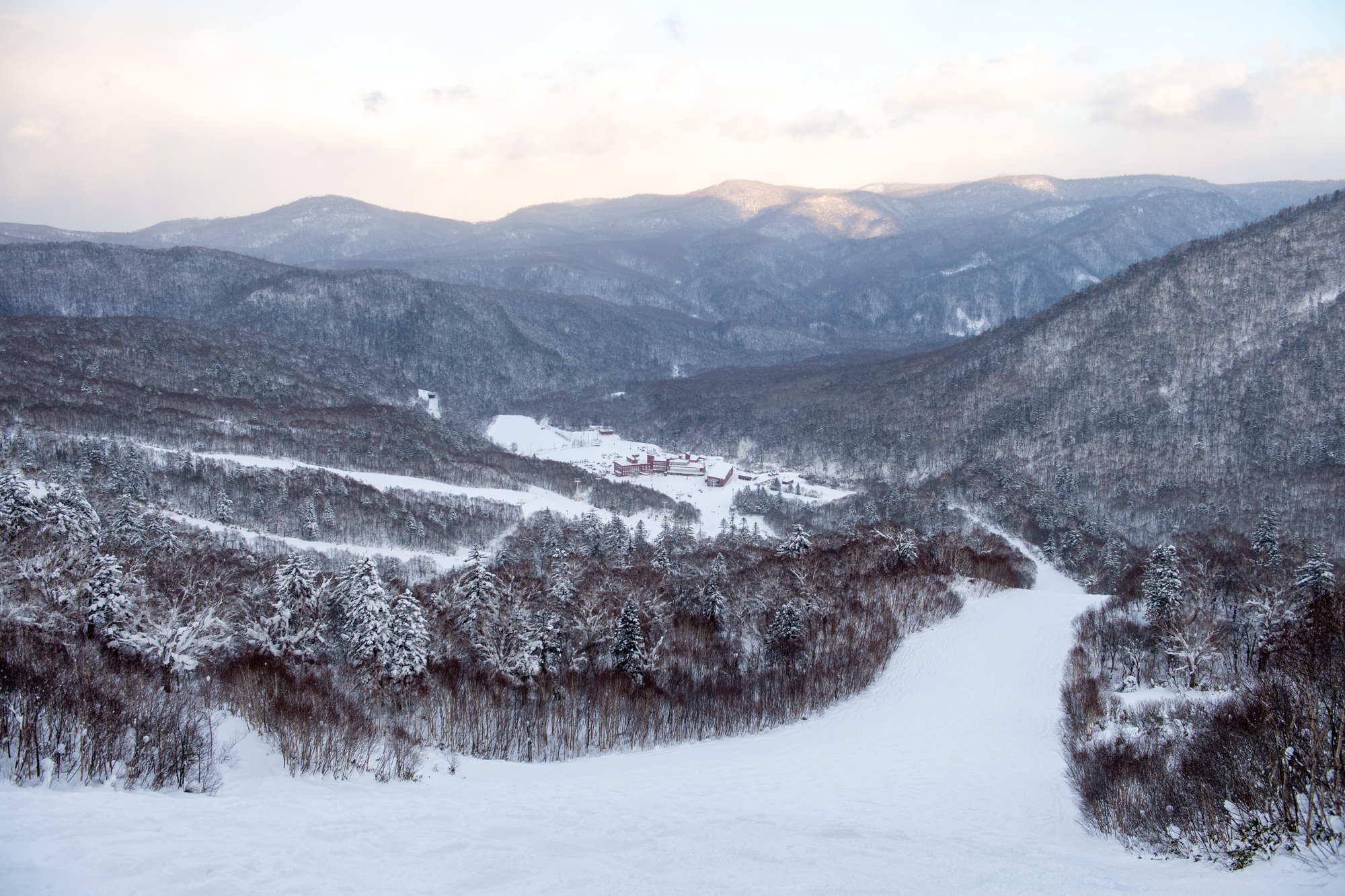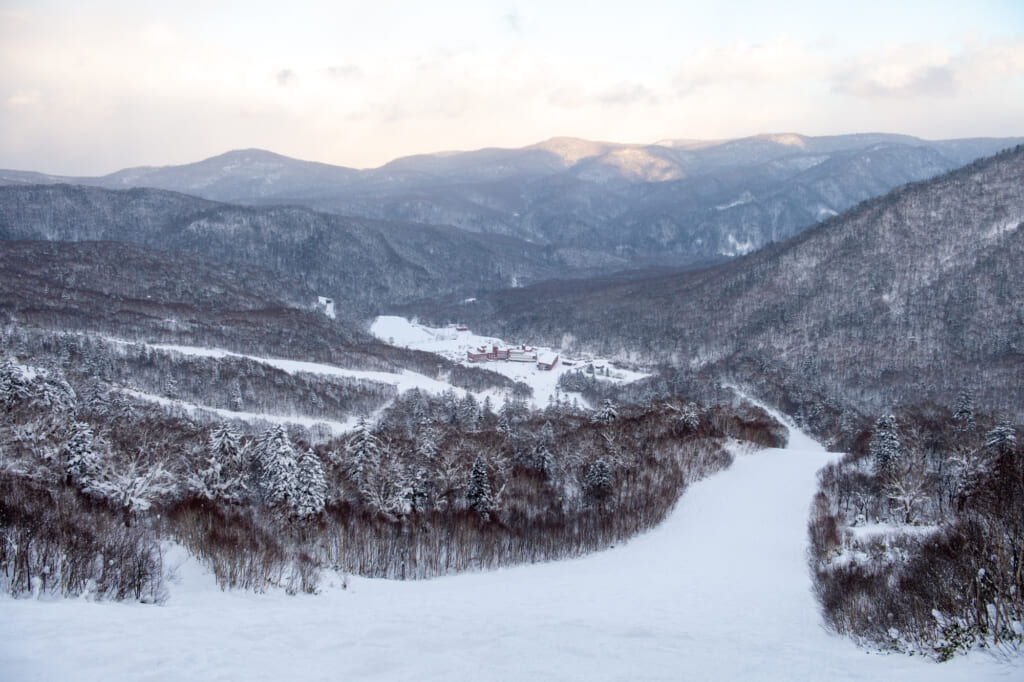 Sapporo Kokusai Ski Resort is one of the closest ski resorts to Sapporo city, only about 1 hour from the city center. The resort is smaller in comparison to some of the region's more famed international resorts, but has equally great snow and an excellent lift system.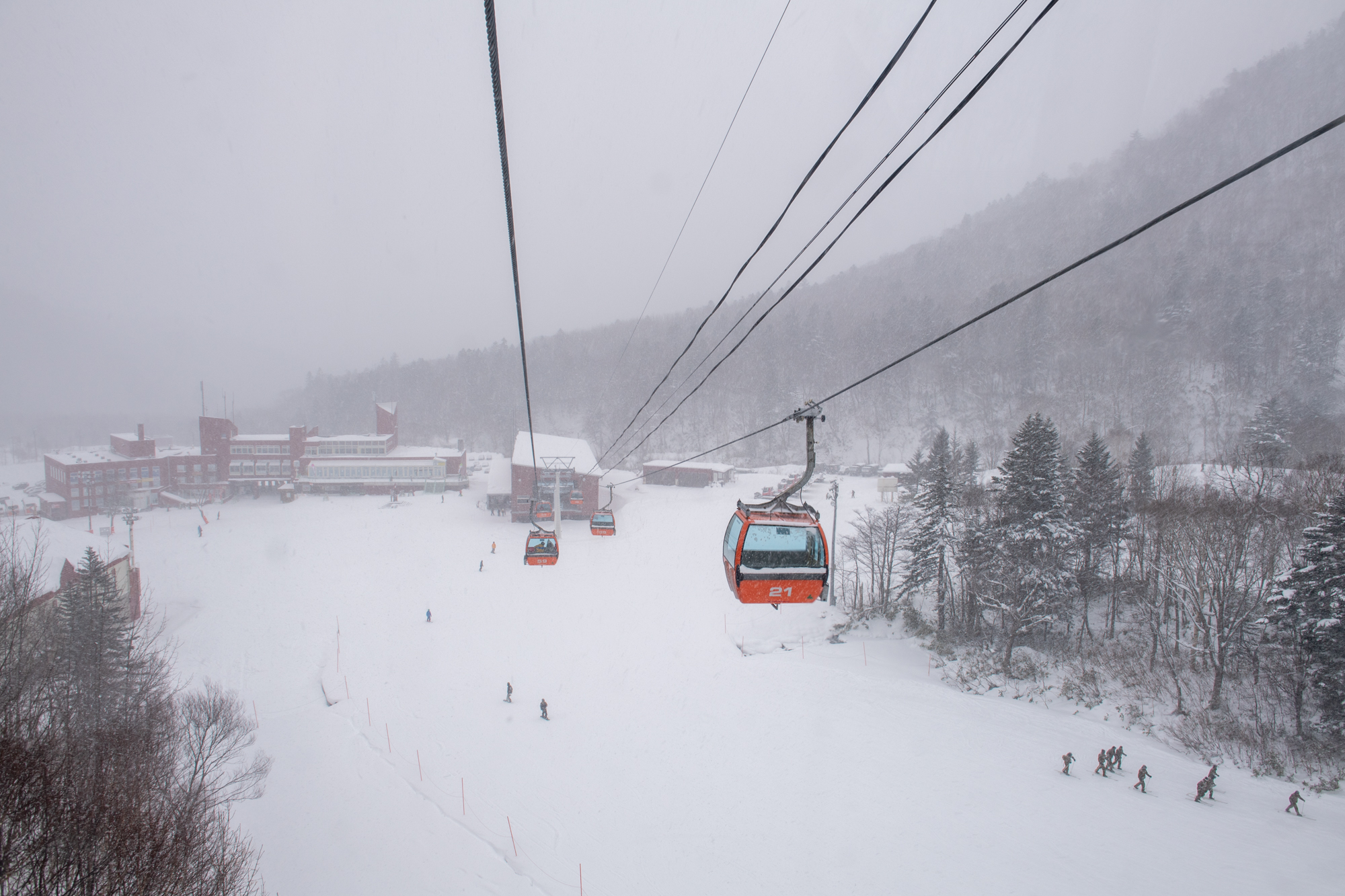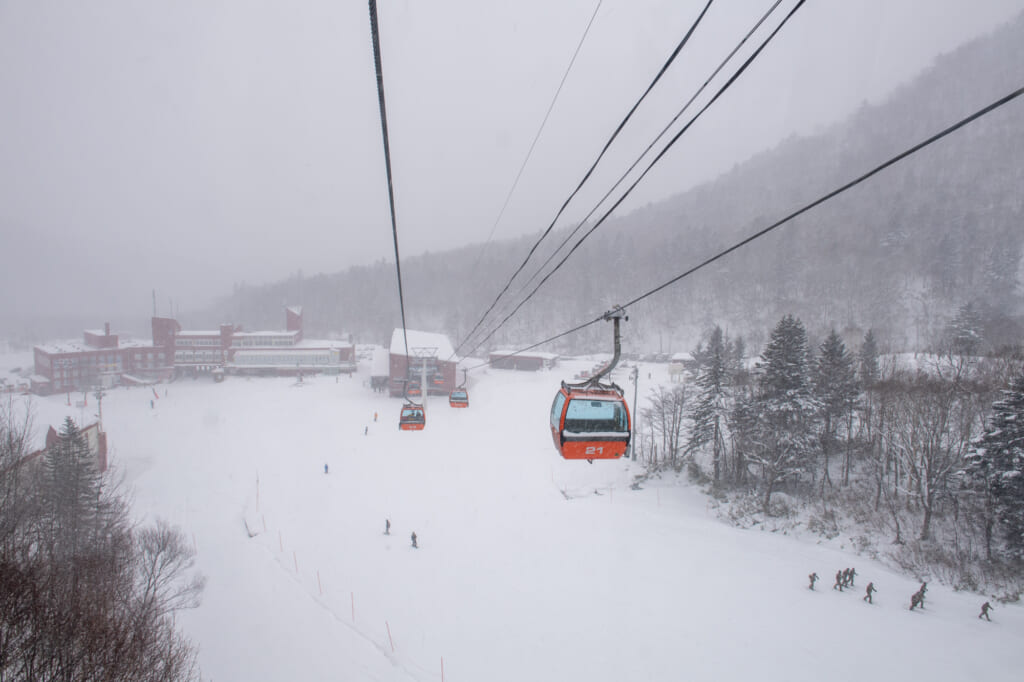 Niseko Highlights and Attractions
While snowboarders and skiers will take delight in the snowy slopes, Niseko also has many highlights that will appeal to a foodie's sensibilities.
Takahashi Farm (Milk Kobo)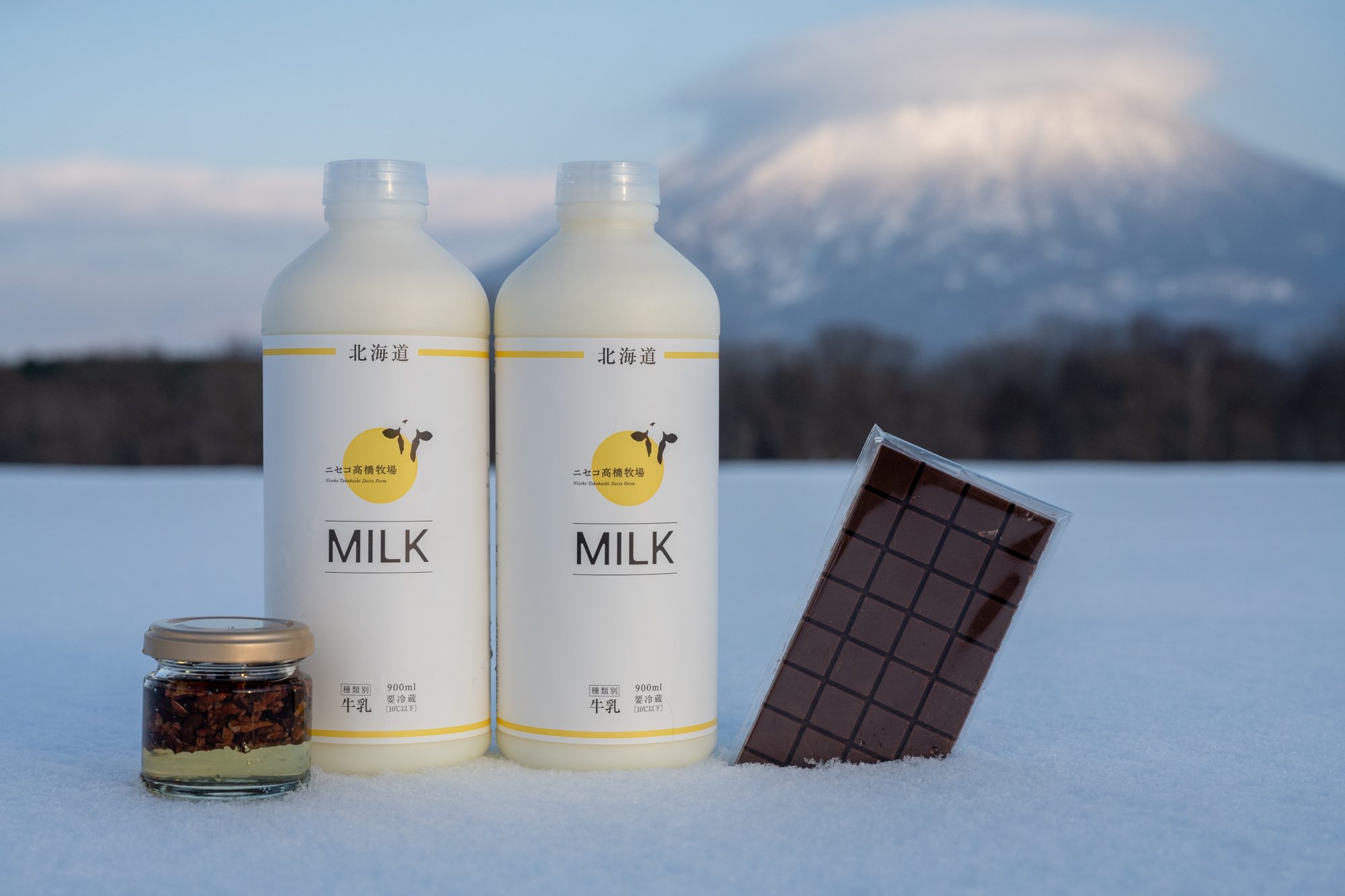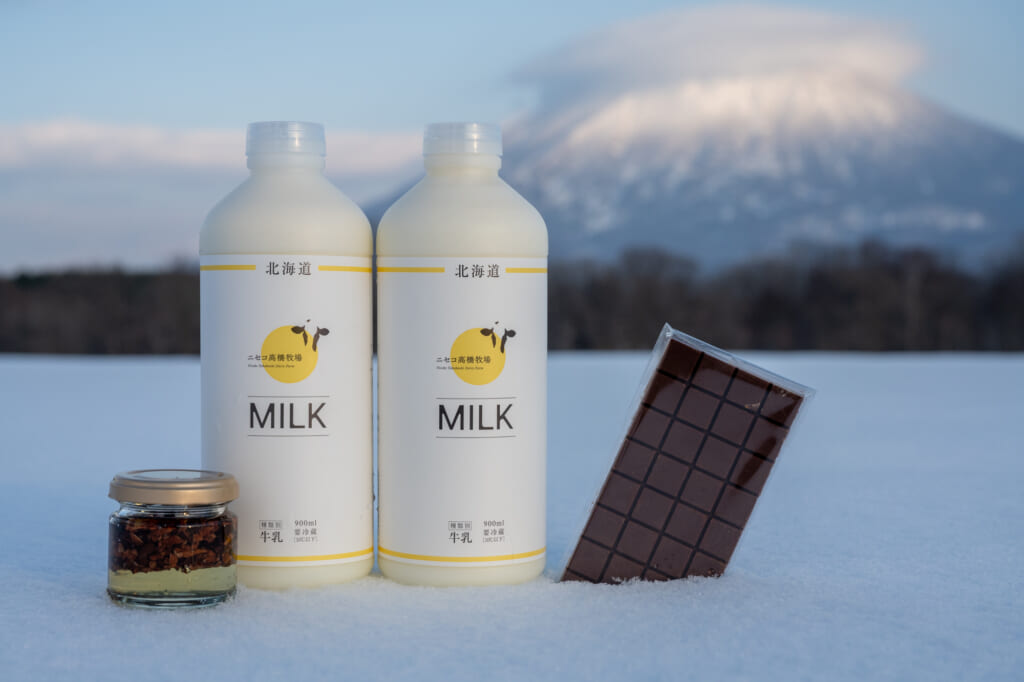 A must-see for many visitors to Niseko, Takahashi Farm, or 'Niseko Milk Kobo,' is sure to please children and the young-at-heart. The farm produces delicious cheese tarts and famous choux à la crème (cream puffs) as well as chocolate, drinking yogurt, ice cream, cheese tarts, and many other tasty dairy treats, all from its own homemade milk. Located on the road leading up to Niseko Village, Takahashi Farm has become a famous icon of the Niseko area and expanded to include gift shops, restaurants, and a cheese factory complete with a pizza restaurant.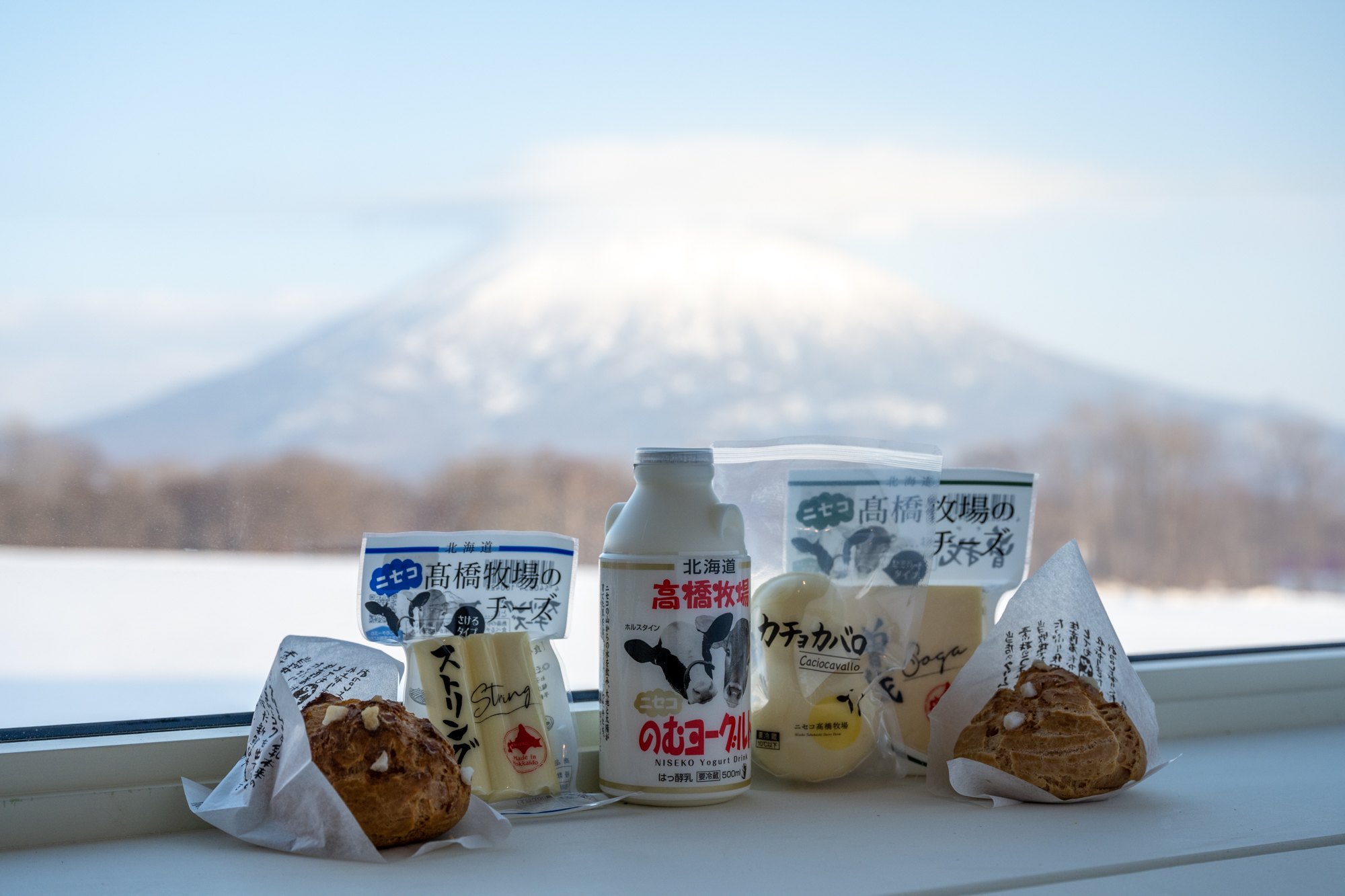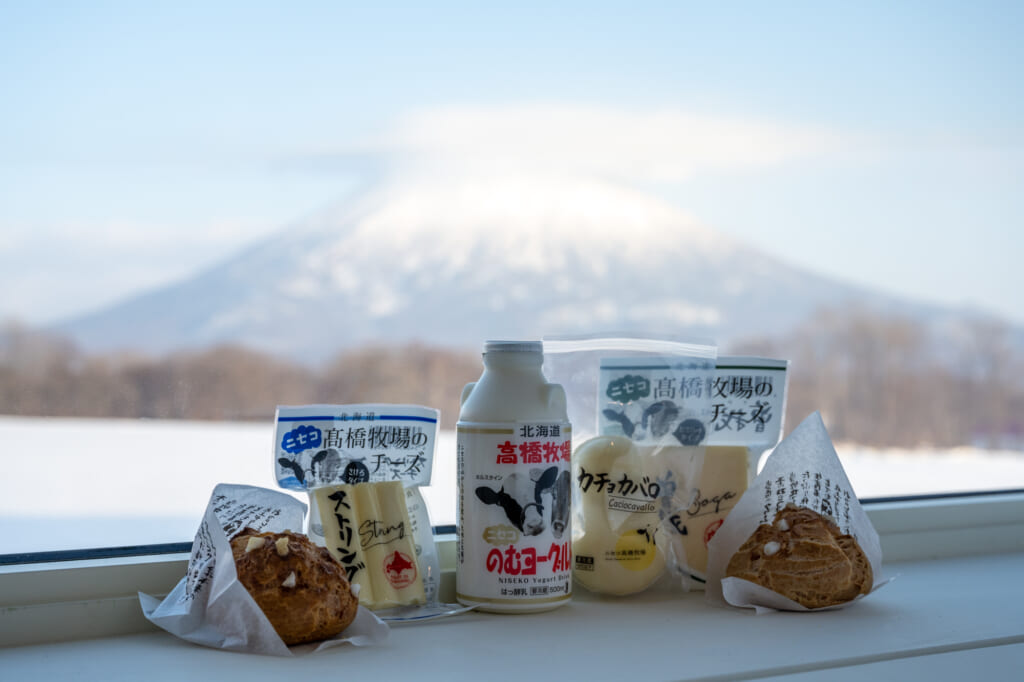 Niseko Konbu Onsen Tsuruga Bessou (Moku no Sho)
Nestled in a nook below a tumbling waterfall, Moku no Sho is a hidden onsen retreat in the quieter Niseko resort area of Moiwa. The hotel entrance has a striking Ainu-inspired (indigenous Hokkaido people) design to welcome visitors and an adjoining restaurant and lounge area centered on a cozy fireplace. Rooms are spacious and comfortable, some with a private onsen looking out to the waterfall alongside the hotel. Moku no Sho is a truly luxurious escape away from the hustle and bustle of the busier, central Niseko resort area.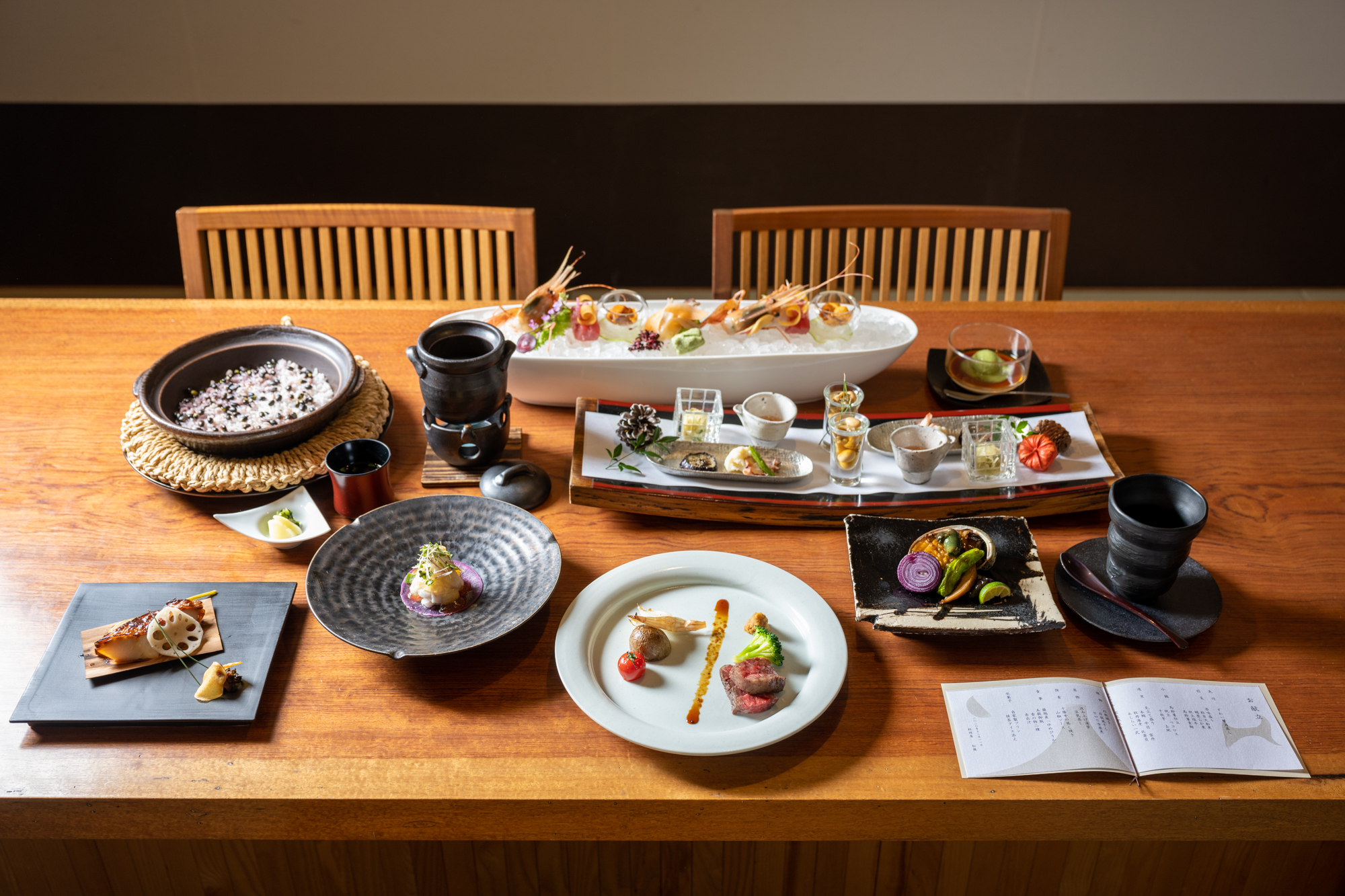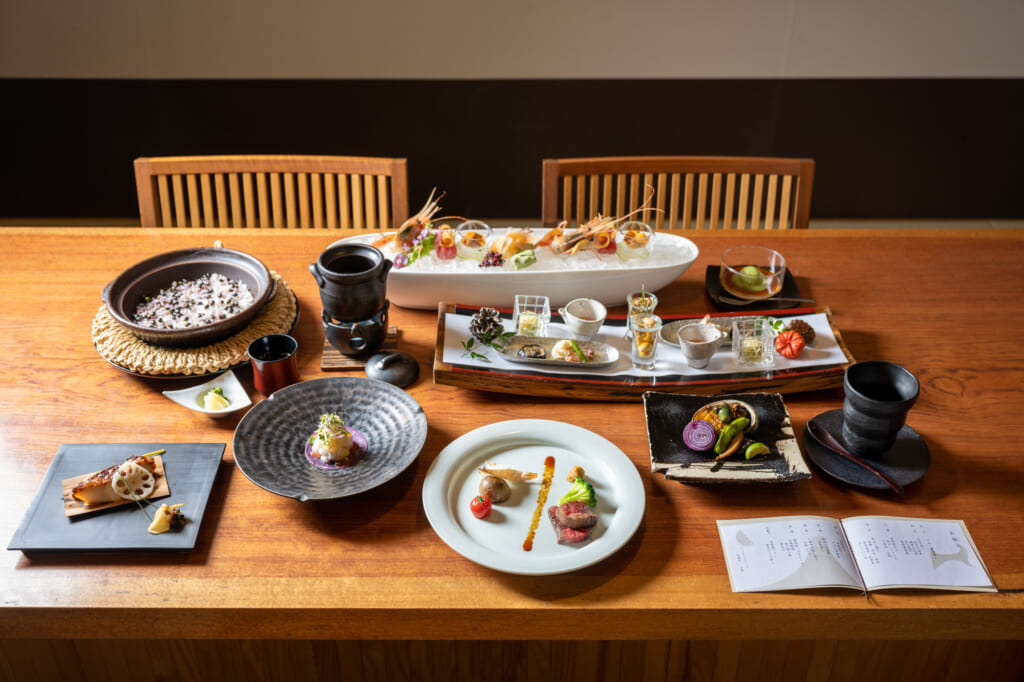 Ebisutei: Hokkaido Izakaya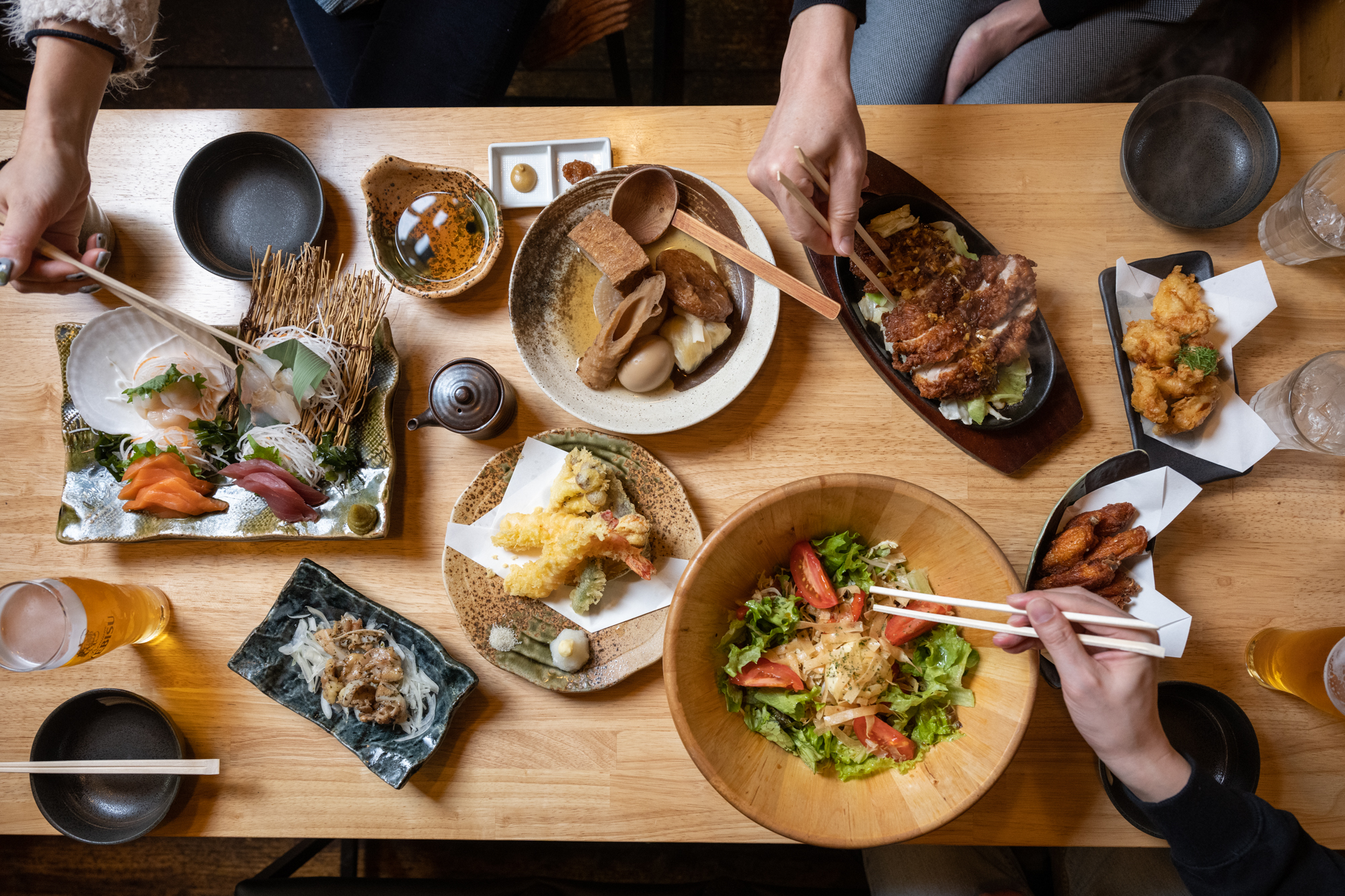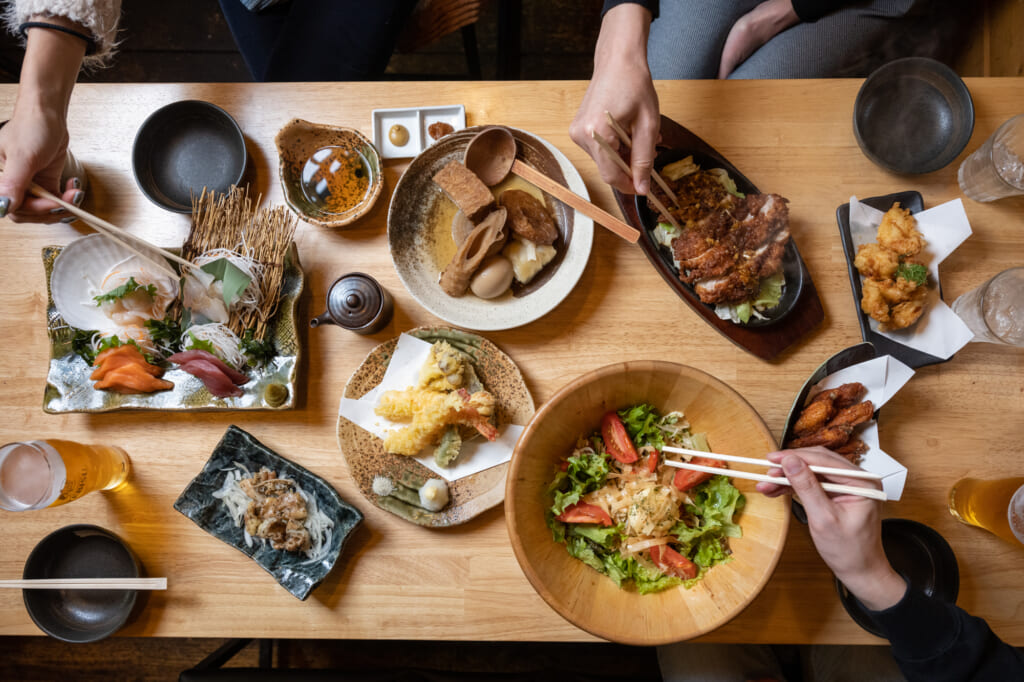 Ebisutei is one of Hirafu's most iconic and well-known izakaya (Japanese bar), popular year-round both with locals and international travelers. It's located in a quaint timber building lower Hirafu village, about 200m down from its main intersection.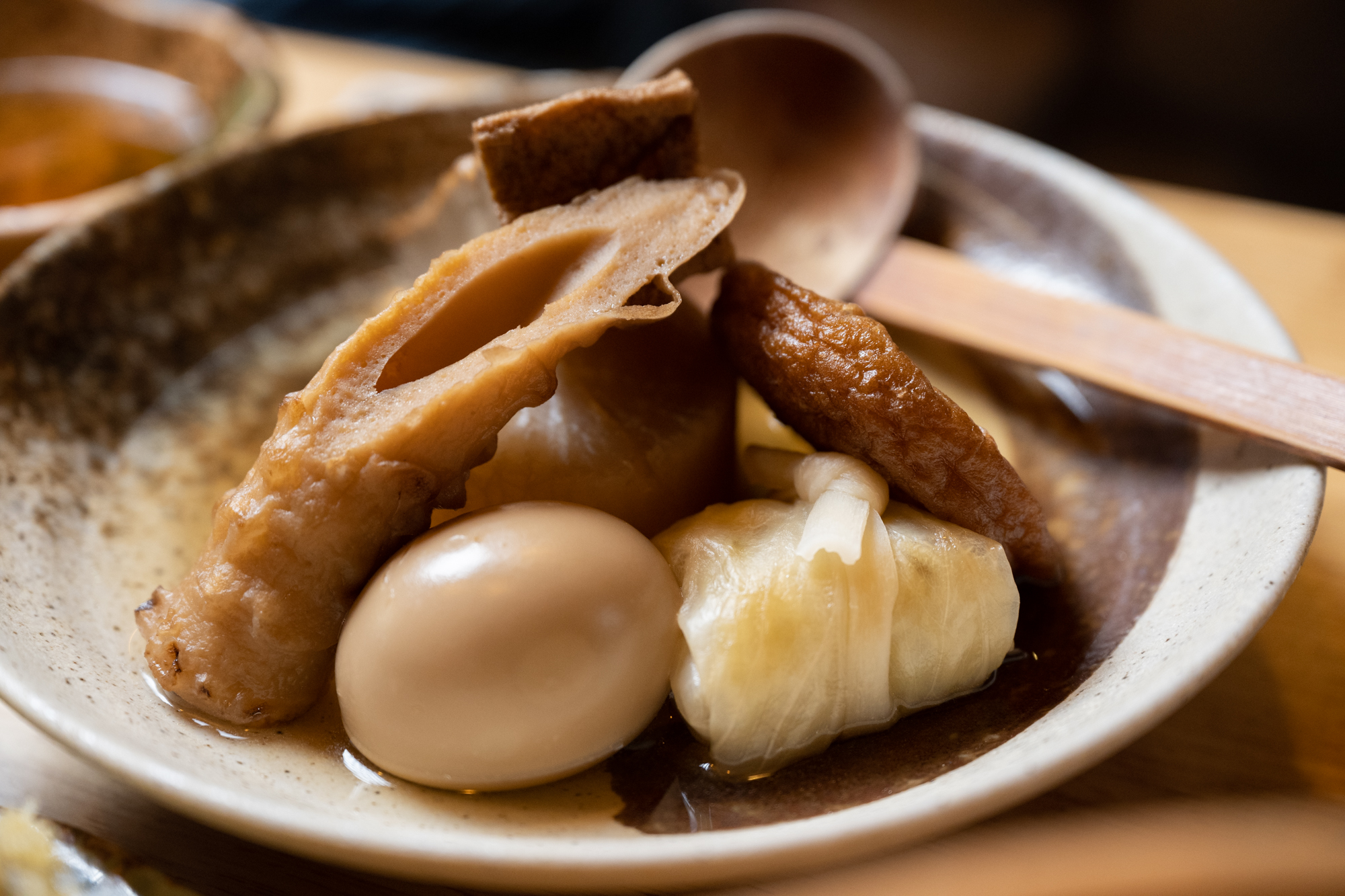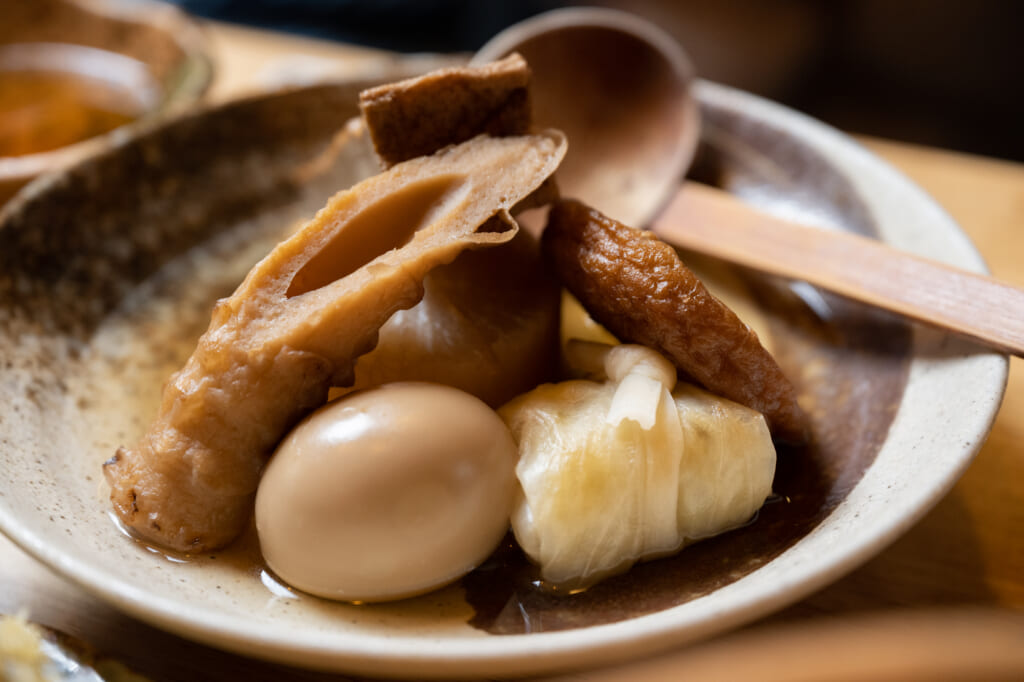 Ebisutei a wide variety of dishes, from traditional oden (a homey, simple one-pot dish with a variety of boiled ingredients), to king crab, to zangi, a signature dish of Ebisutei that consists of a potato-based salad on a hot iron plate. There's also grilled fish, sashimi, and for a truly Western experience: buffalo wings.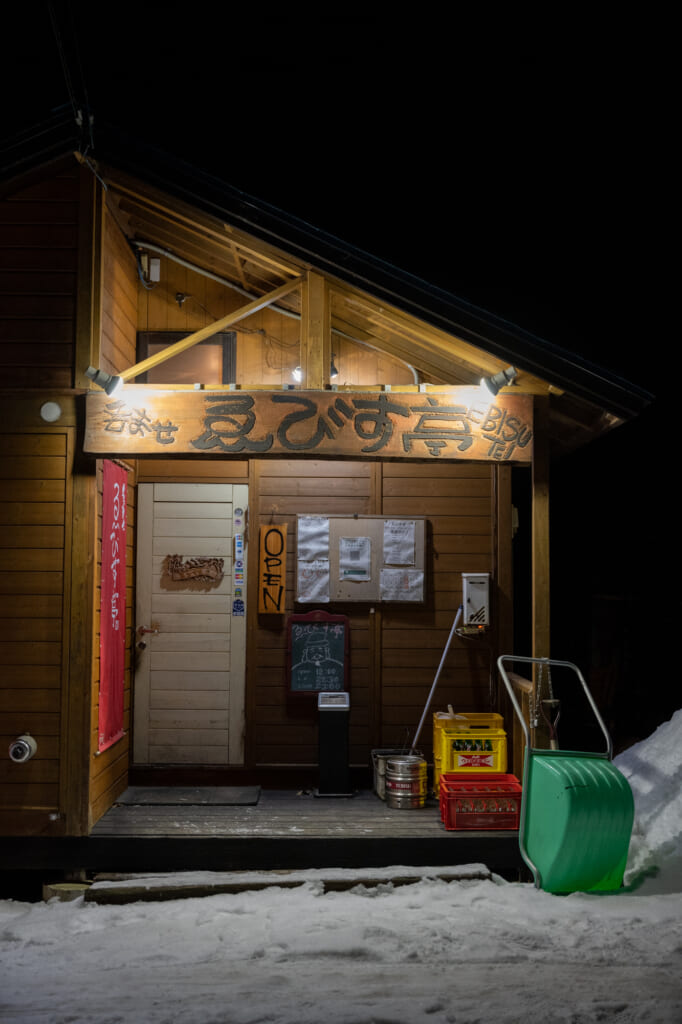 Toshiro's Bar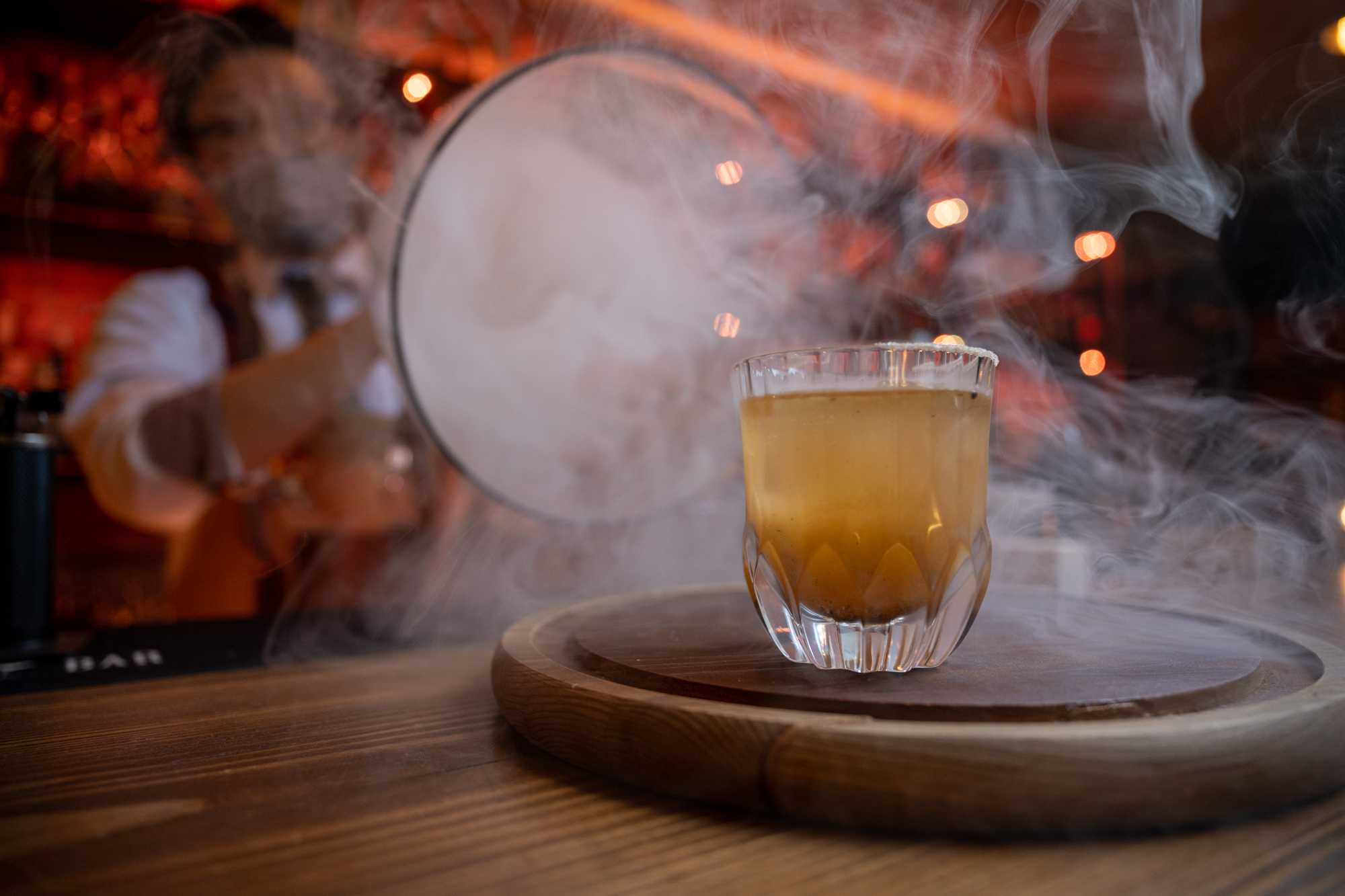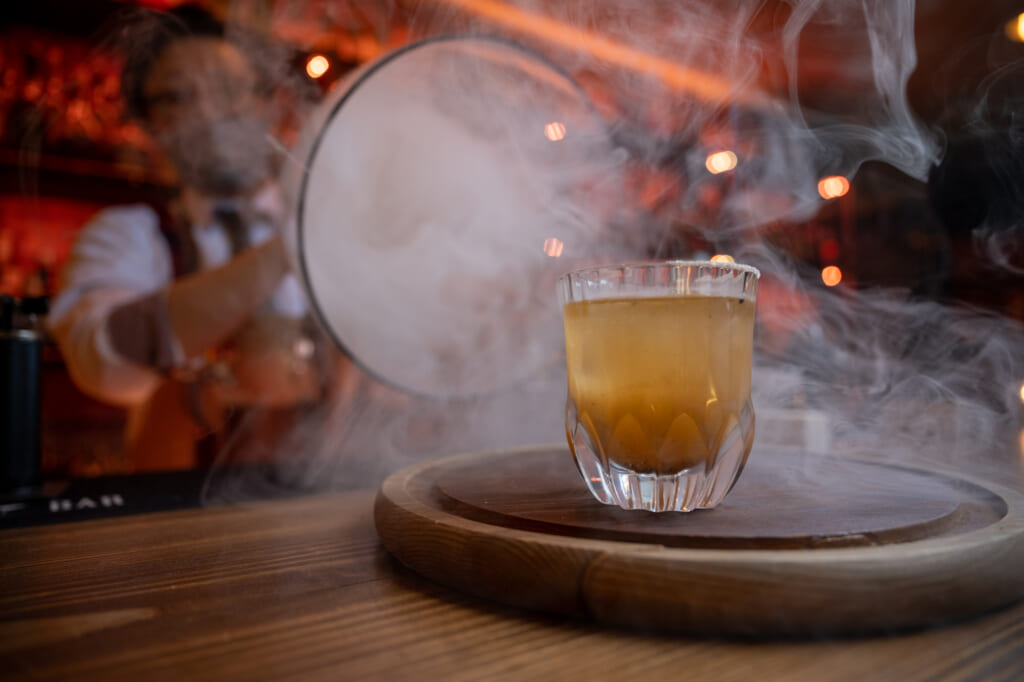 One of Niseko's hidden gems, Toshiro's Bar is a fun venue tucked away in the Hirafu hotel on the ground floor overlooking the ski slopes. It's a great place to relax and unwind with a whisky (you can choose from a huge variety, including some of Japan's rarest bottles) while you overlook the slopes.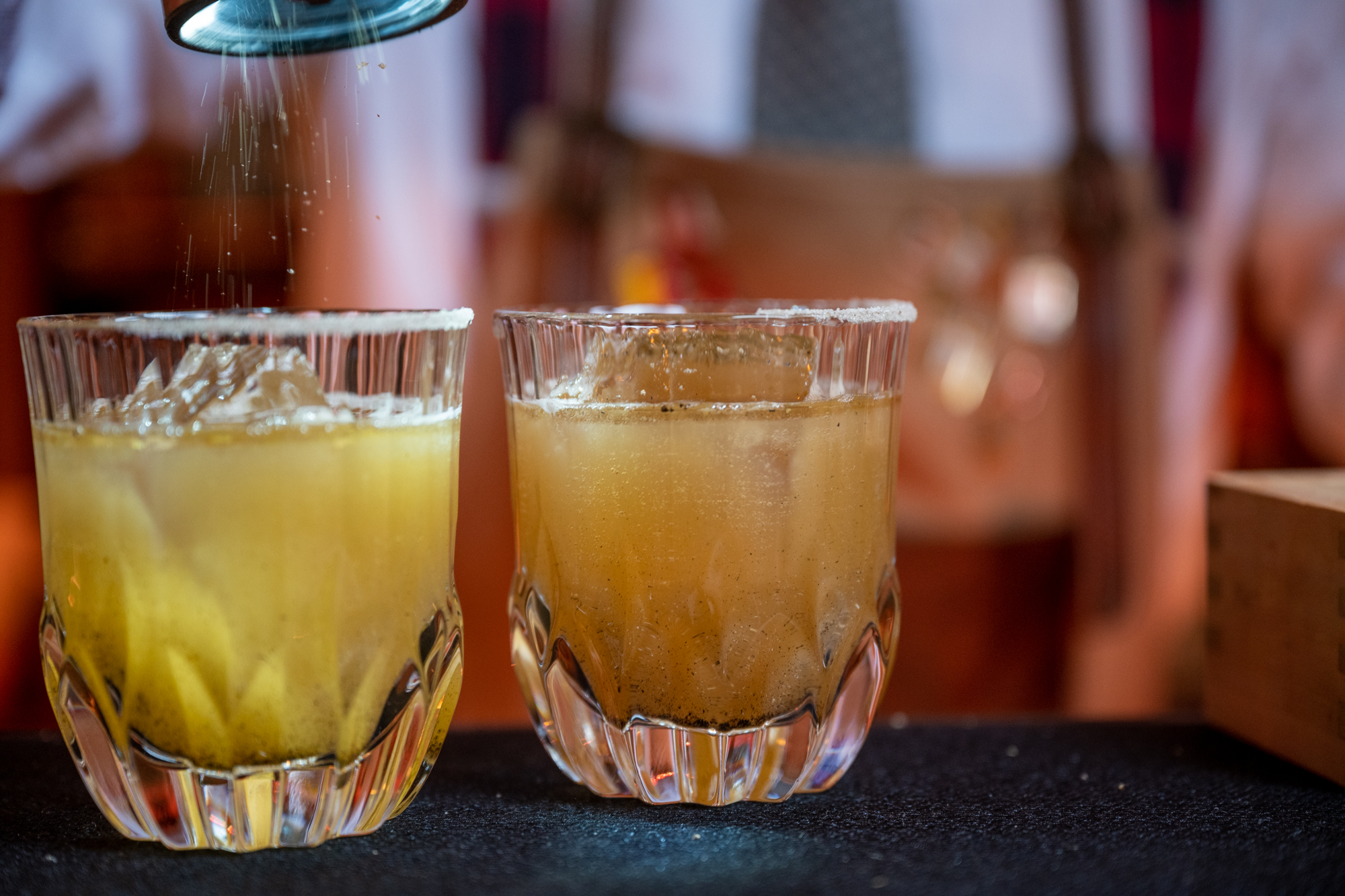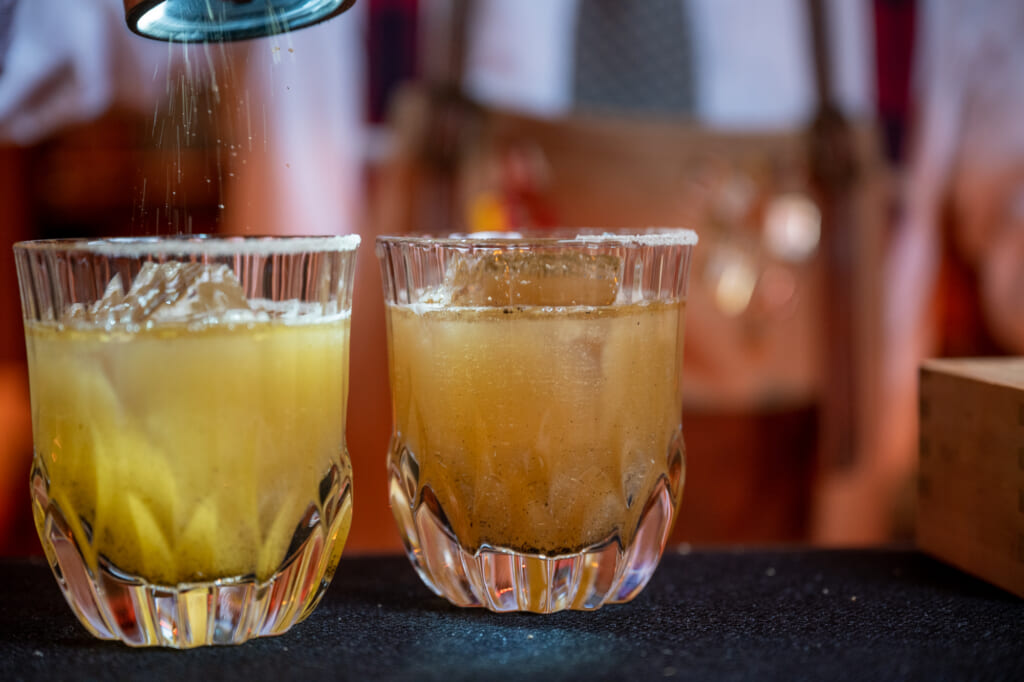 A visit to Toshiro's Bar would not be complete without trying the famous — and quite delicious — Tingling Penicillin: a signature, smoked whisky drink spiced with Sichuan pepper. The drink is a cocktail of scotch whisky, lemon juice, homemade ginger syrup, smoked pepper, smoked salt, and the final concoction smoked in a glass dome smoke using a smoking gun (true story). When the carefully crafted beverage is finally presented, the whole bar fills up with the smoke's rich aroma.
Niseko Ski Tickets and Passes
There are quite a few tickets and pass options to Niseko, summarized on the Niseko United website. Travelers are encouraged to explore all available options to see what suits them best.
Each of Niseko's four resorts has different operating dates and hours. Night ski options and seasons (early, regular, spring, and final) are the same for each resort. The early season runs from November 28 to December 10. The regular season runs from December 11 to March 21. The spring season runs from March 22 to April 4. The final season runs from April 5 to May 5.
The Mountain Season Pass covers all 4 of Niseko's resorts, and the Mountain Collective Pass covers Niseko plus 22 other destinations around the globe. For individuals keen on Rusutsu, the Epic Pass provides 5 consecutive days of skiing and snowboarding. Another alternative, the Ikon Pass, is definitely for the most ambitious skiiers and snowboarders out there, and includes 44 worldwide destinations.
Lift tickets from any of Niseko's resorts can be purchased online via a rechargeable card, or in person at each individual lift.
For savvy travelers, transportation and lift bundles are available from New Chitose Airport or Sapporo and even include vouchers for food or rental equipment.
Access to Niseko
Getting to Niseko is pretty straightforward, and depends on whether or not you arrive in Hokkaido using the shinkansen (bullet train) or a plane to Hakodate, or a plane to New Chitose Airport.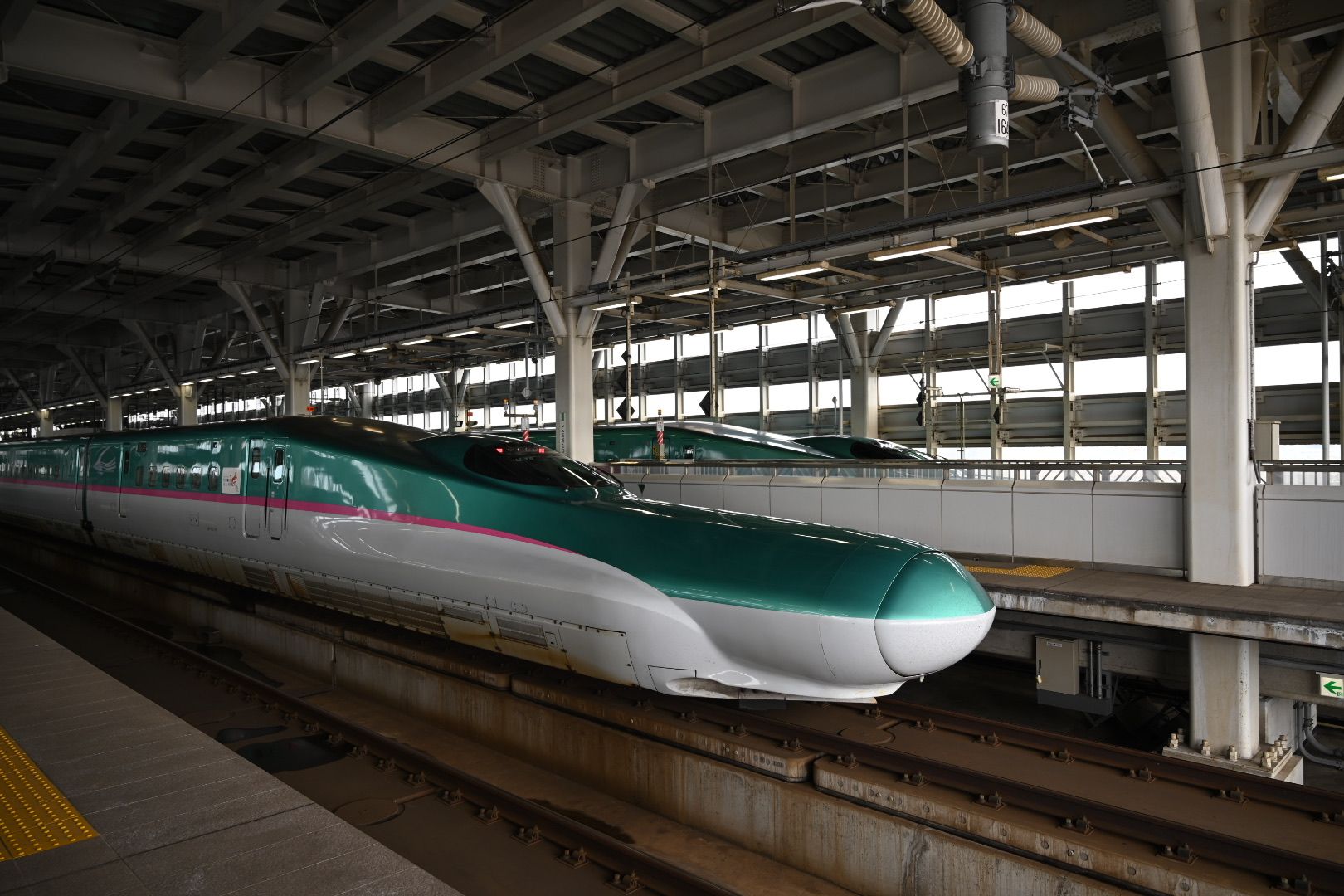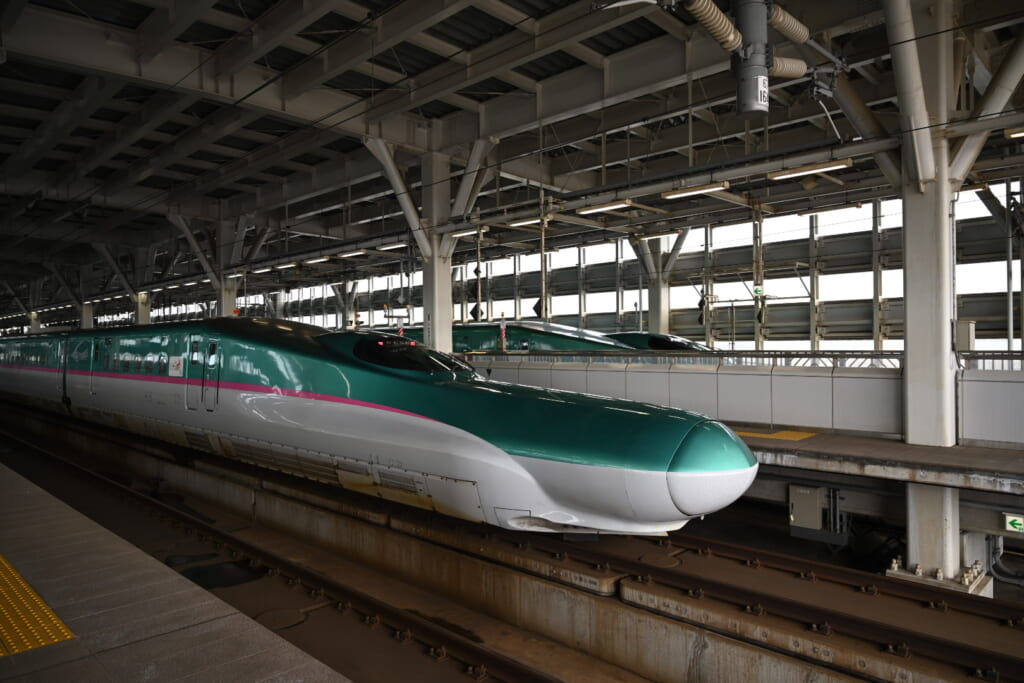 The shinkansen that connects Japan's main island, Honshu, with Hokkaido, travels through one of the longest underwater tunnels in the world, the Seikan Tunnel. It takes only about an hour to arrive at Shin-Hakodate-Hokuto station from Shin-Aomori station in Aomori City in northern Honshu. If you take a plane to Hakodate Airport, you have to take the shuttle bus to Hakodate City before heading towards Niseko.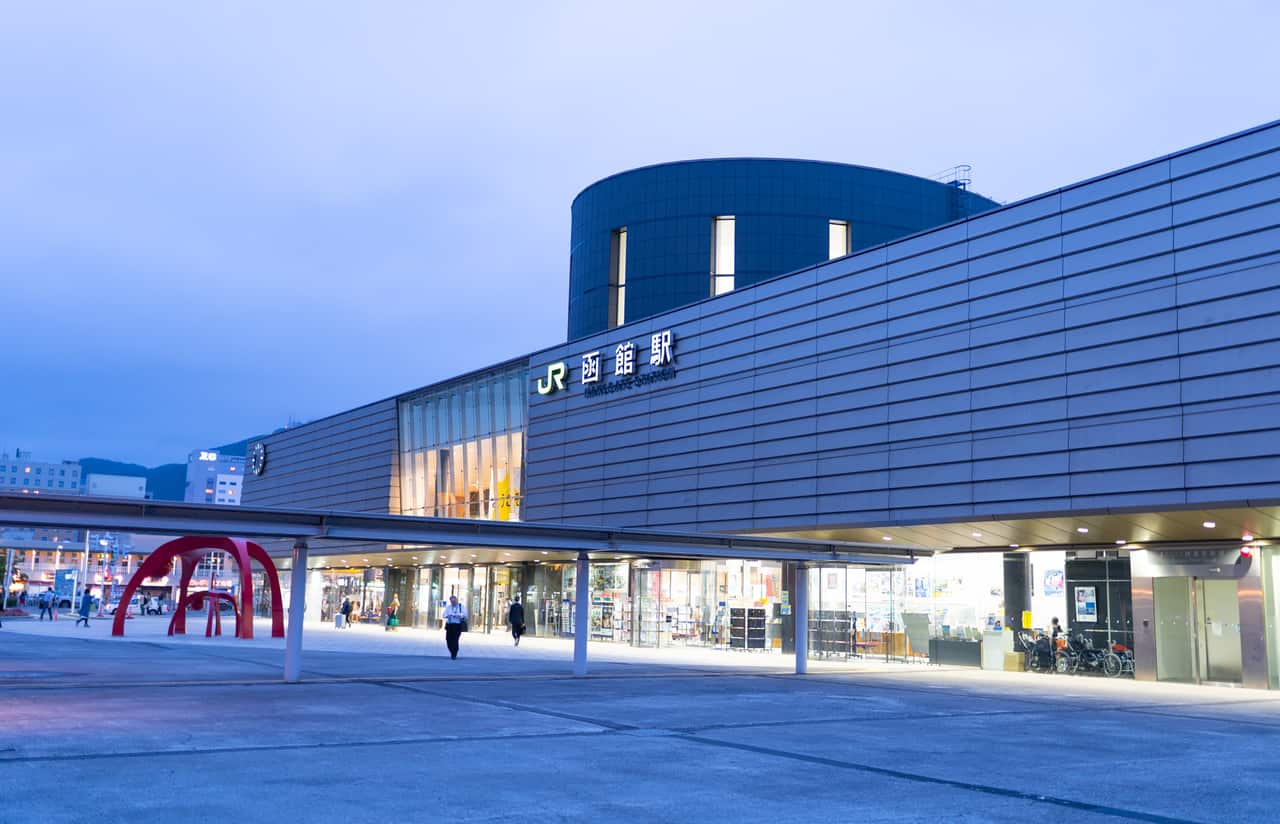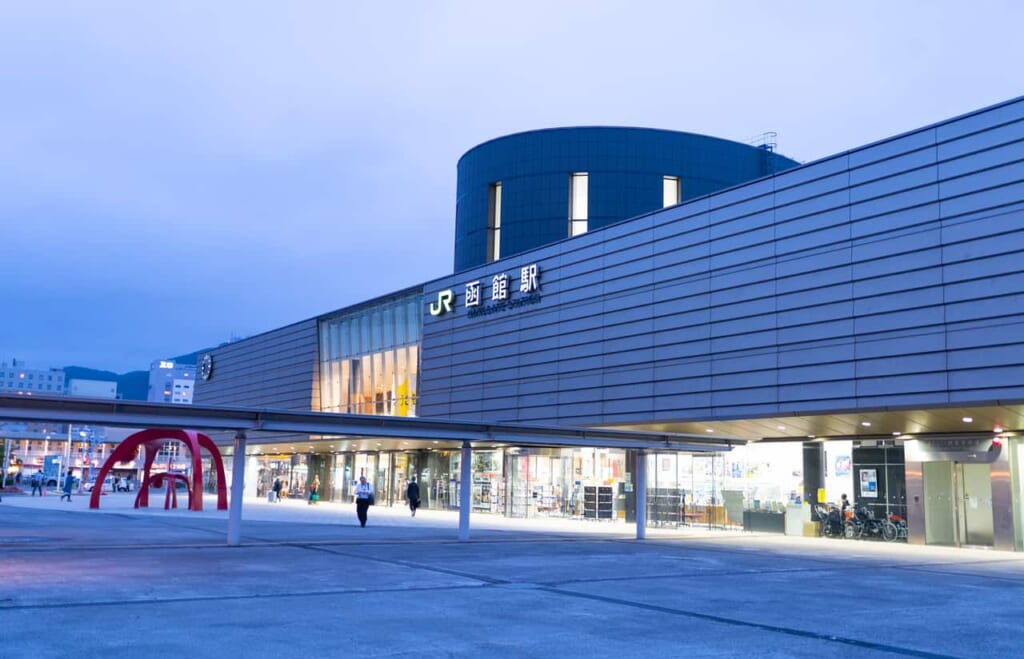 Hakodate to Niseko by Bus
From Hakodate city, there are numerous travel options to Niseko. The Niseko bus is likely the best combination of price and speed. Bookings must be made by phone, and also made 3 days in advance.
From Hakodate to Niseko by Train
You can also take the train from Hakodate to Niseko, for a slightly more expensive and longer, but potentially more flexible, journey, in terms of departure times. Trains, though, only stop at Niseko's Kutchan Station.
From Hakodate to Niseko by Taxi
The fixed price taxi is another, but much more expensive, option for people who want a sense of personal service. It stops at four locations within Niseko: Niseko Station, Hirafu Station, Kutchan Station, and the Hirafu Welcome Center. Reservations are also required 3 days in advance, and the reservation form can be completed online.
From New Chitose Airport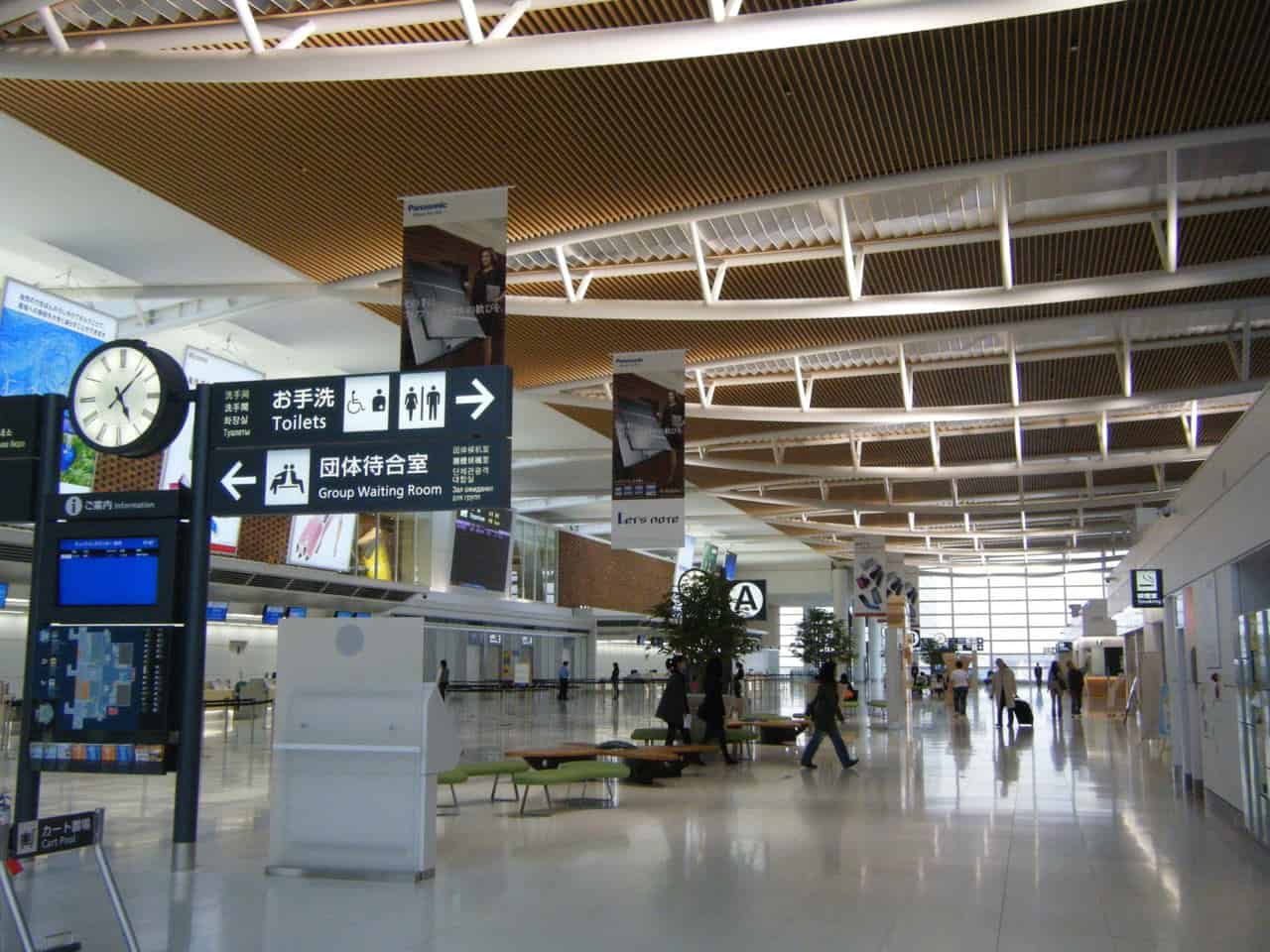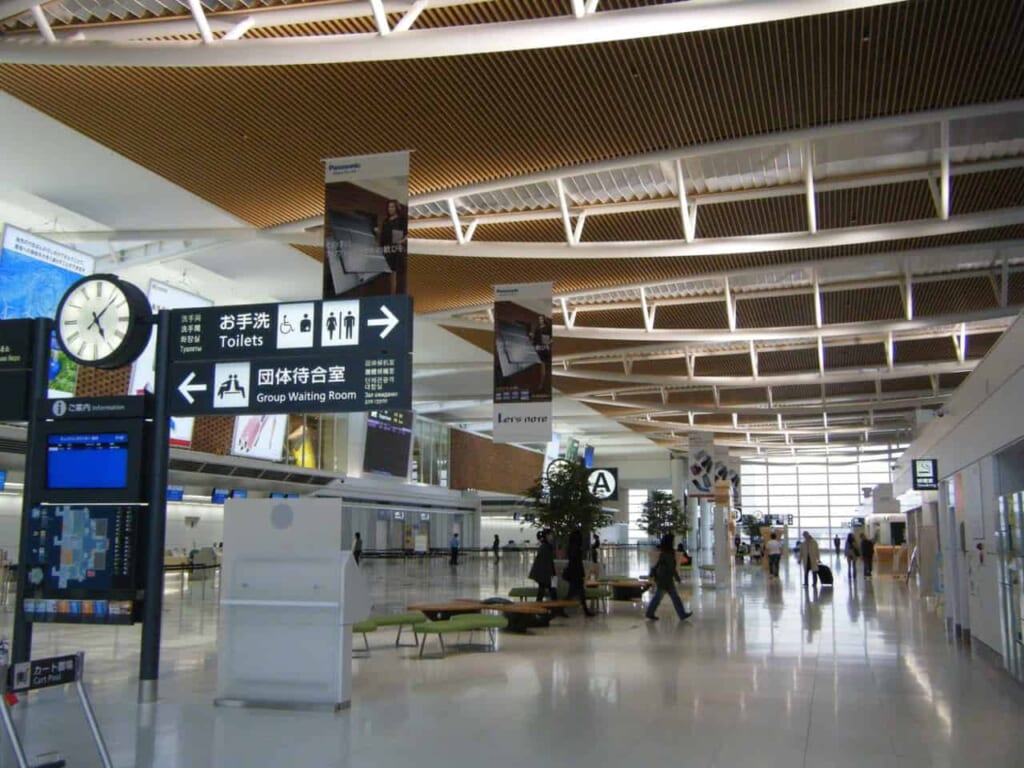 From New Chitose Airport to Niseko, similar options are available. There are three different bus companies offering transportation to Niseko — Chuo Bus, White Liner, and Hokkaido Resort Liner — each with a variety of departure and arrival times. Trains are available as well, and much like the options available from Hakodate, only stop at Kutchan Station. SkyExpress is a private taxi option for those within budget. Interested travelers must request personalized quotes from their website.
Once you've actually arrived in Niseko, the local bus is the simplest way to get around. The entire Niseko complex was designed with buses in mind, and even though the area is quite large, bus options should be sufficient to cover most travel needs.
All that being said, the easiest way to get around not just Niseko but Hokkaido is by renting a car and doing the driving yourself. Expect it to take 2–3 hours minimum between major destinations (such as Sapporo and Niseko), and bear in mind that Hokkaido gets quite snowy in winter. Among rental car options, Toyota Rent-a-Car stands out.
All in all, Hokkaido is an ideal winter wonderland both for hardcore winter sports lovers and low-key lovers of the cozy indoors. That being said, it's also totally worth the trip at warmer times of the year. For those who want to hunker down at an all-inclusive resort and ski and snowboard to your heart's content, there's a host of world-class complexes to choose from, which cater to all downhill experience levels. On the way to Hokkaido, or returning from it, the main city Sapporo should provide a nice metropolitan balance to even out your time in Japan's northernmost island.
Photographs and coverage by Aaron Jamieson.
Sponsored by Hokkaido Ski Promotion Council