Osaka is a beautiful city where you can comfortably unpack your suitcase when visiting the Kansai region. It's ideally situated in proximity to both Kyoto and Nara, while the vintage charm of its Shinsekai neighborhood will immerse you in another era of Japan. Theme park fans will no doubt flock to Universal Studios Japan (USJ)—the country's second most-visited park after Tokyo Disney Resort, and the fourth most-visited park in the world! USJ covers 50 densely packed hectares of spectacular sets featuring Hollywood's most famous franchises. Are you itching to visit, but not sure how to go about buying a ticket? Read on.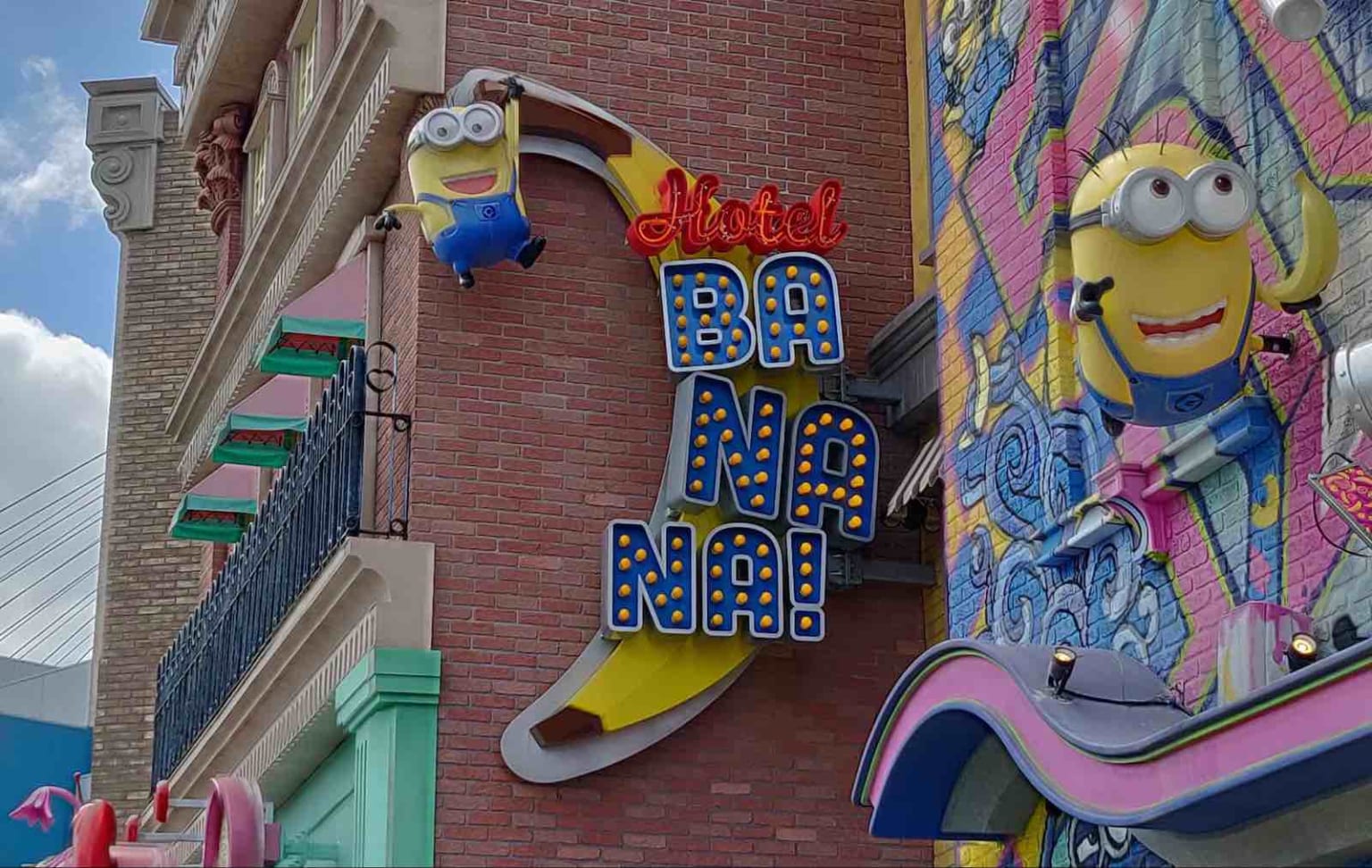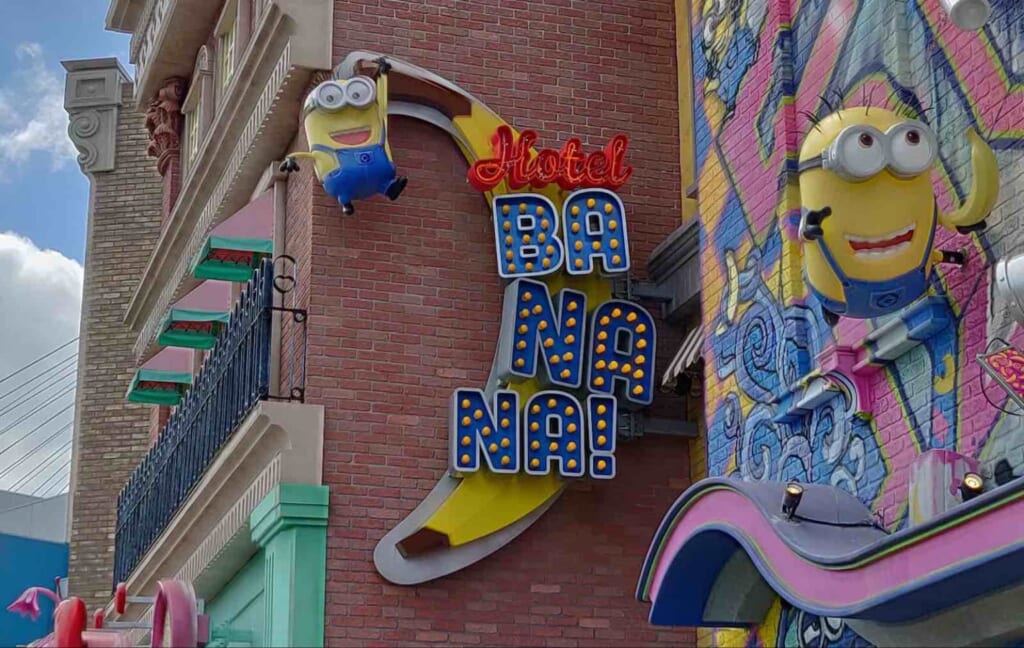 Universal Studios Japan: A marvelous theme park in Osaka Bay
The park fully lives up to its reputation, as its larger-than-life studio sets and musical alleyways will transport you right out of Japan's Osaka Bay to the beating heart of Hollywood, USA. Ride the magic.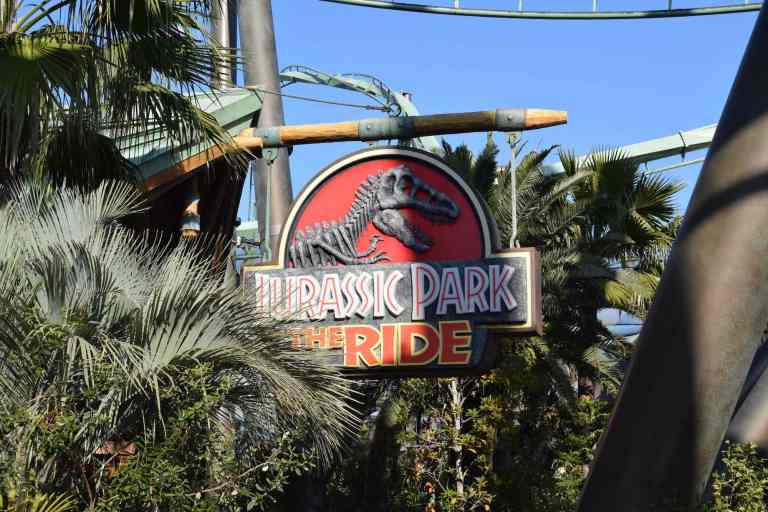 USJ is divided into 9 distinct sections (that change over time, as others have been added over the years), allowing you to travel between very different worlds in just a few minutes. Look out for special decorations and attractions during holidays such as Halloween and Christmas.
The park includes no less than 40 attractions, in addition to numerous restaurants and shops. But don't panic, you can easily do it all in a day.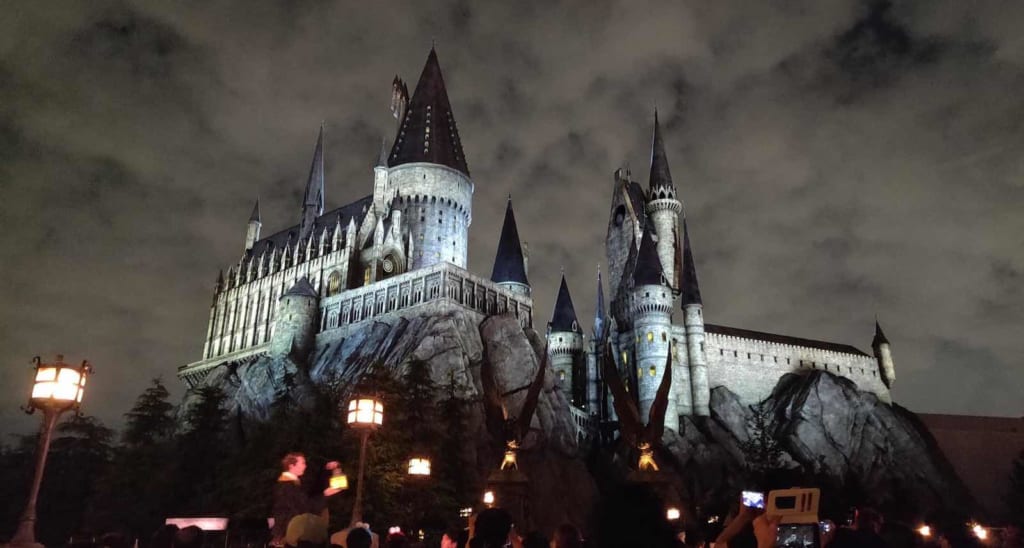 What are the highlights?
USJ is known for its many attractions based on famous franchises, ranging from raging roller-coasters to fun family shows. Here's a shortlist of highlights.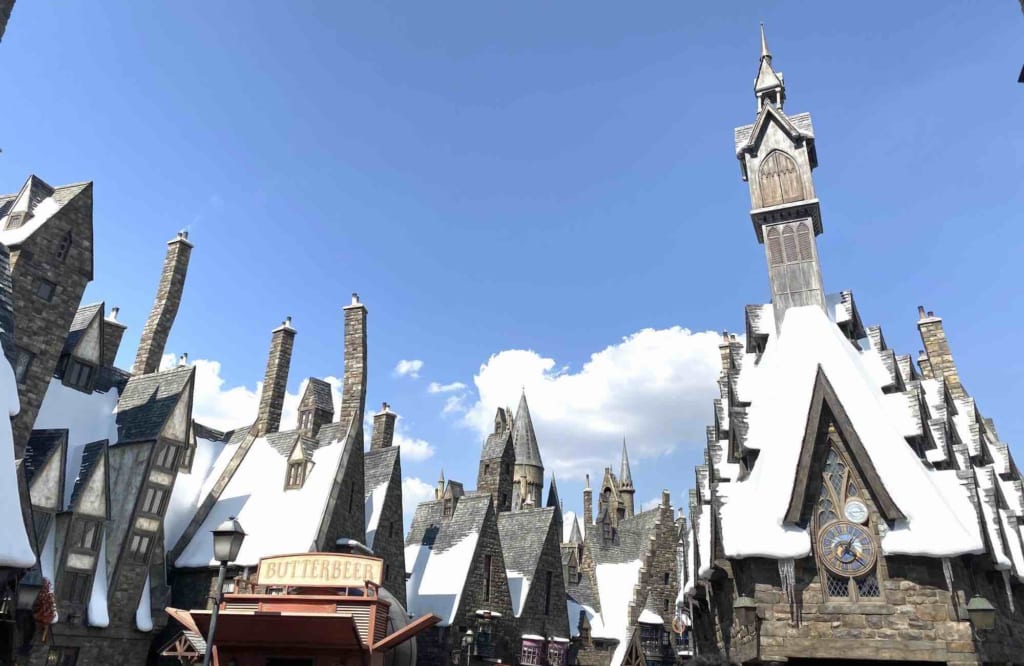 One section of the park is dedicated to younger children, with attractions based on Snoopy or Hello Kitty. Live music shows are also performed throughout the day. A daily parade passes through the alleys, but you can meet characters and mascots at any time.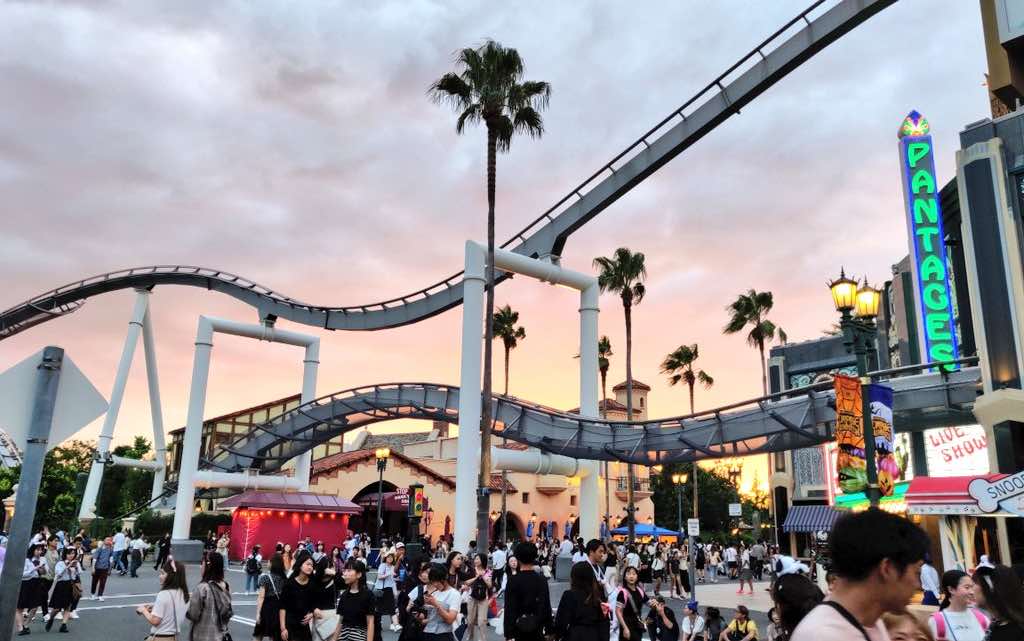 Buying an advance ticket for Universal Studios Japan online
There are several options for purchasing your USJ ticket online, but beware ticket-selling websites that are not partnered with the park. We recommend official partner Voyagin, although tickets sell out fast.
The ticket price varies according to peak seasons and Japanese holidays. A one-day ticket will range in price from ¥8600 to ¥9800 for an adult (aged 12+) and ¥5600 to ¥6800 for a child aged 4-11 (free for children aged 0-3).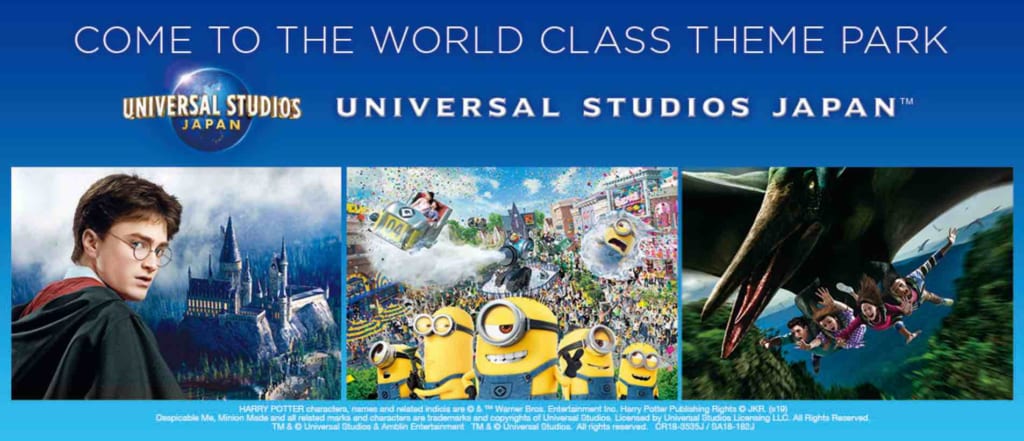 How to reserve the correct ticket by day
On Voyagin, you need to reserve a specific ticket type (A, B or C) according to the day of your visit. If you're unable to select your desired date, it means that you need to select a different ticket type, or else it's sold out. Once you're successful in selecting your ticket, you will be guided step-by-step until your e-ticket is issued.

After payment, you will receive your e-ticket, which contains a QR code. You can print out the PDF or display it on your smartphone directly at the entrance to the park. Once you pass through security, your QR code will be scanned (for best results, remember to increase the brightness of your screen). Either way, this will save you from standing in line at the ticket booth.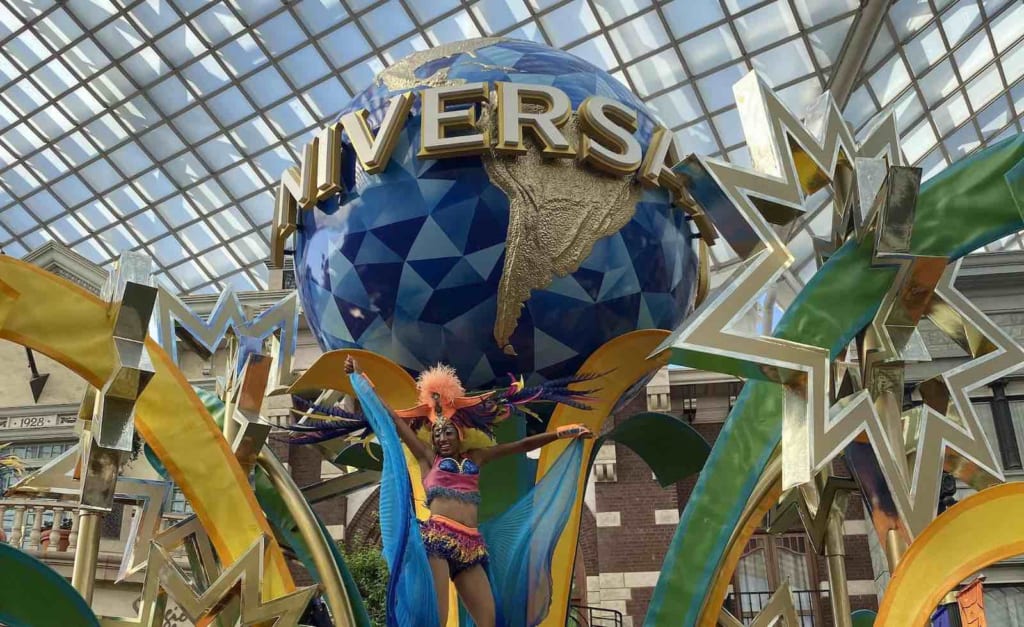 Can you buy your ticket at the entrance?
You can also purchase your ticket in person from Japan, for example at the Loppi station at any Lawson convenience store. If you are staying at one of USJ's partner hotels, you can purchase tickets on the day of check-in or the following day.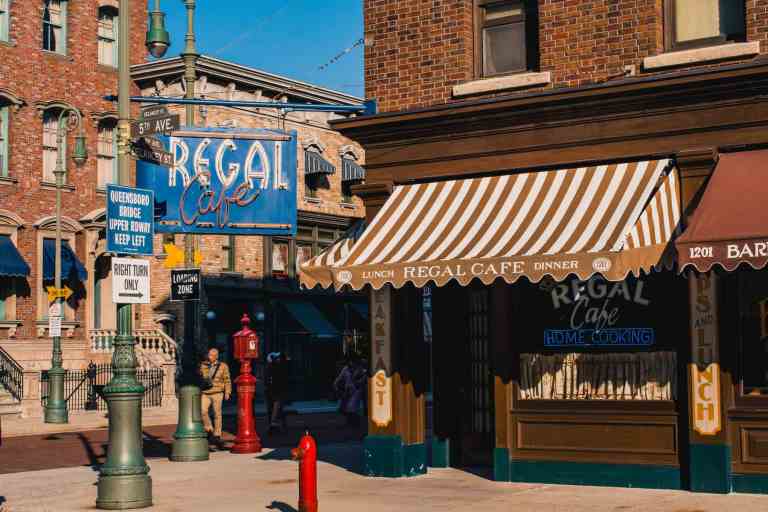 Another option is buying your ticket on the day of your visit at the ticket booth inside Universal Studios Japan. This may be the simplest solution, but be sure to arrive extra early (up to one hour before opening), as you will need to queue twice: once to buy the ticket, then again to enter the park. We recommend purchasing in advance online.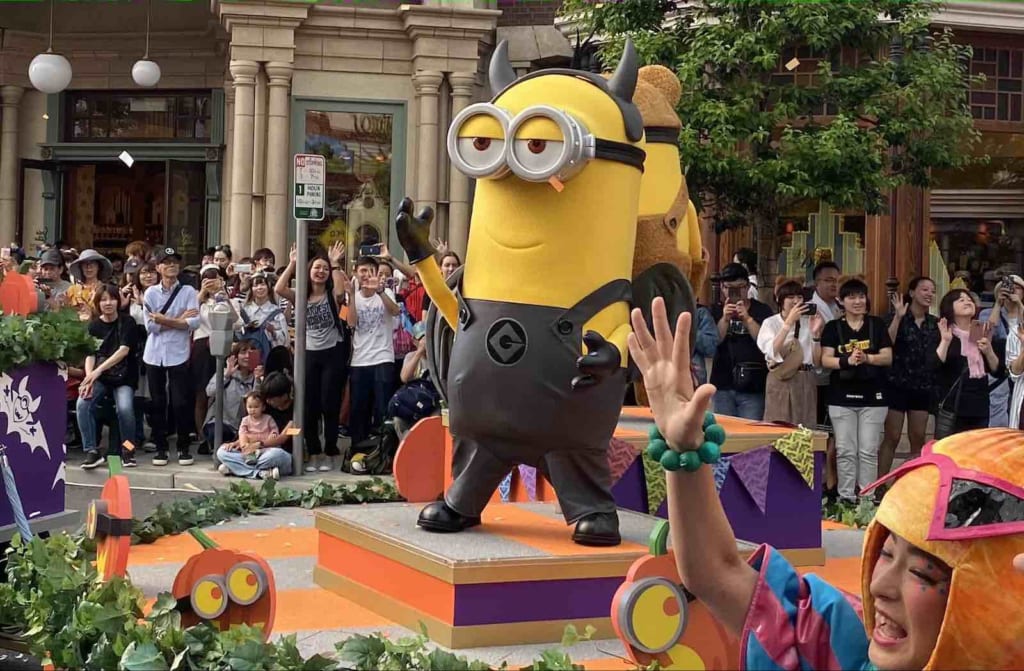 How long is the wait for the rides?
On some days, USJ receives more than 50,000 visitors. On peak days, expect to wait a few hours for each attraction. As with all popular theme parks, wait times vary by day and season. We recommend this online calendar (in Japanese only), which shows a color-coded estimate of visitor numbers based on previous years. On a low-peak day, you may only have to wait 30-40 minutes for some attractions.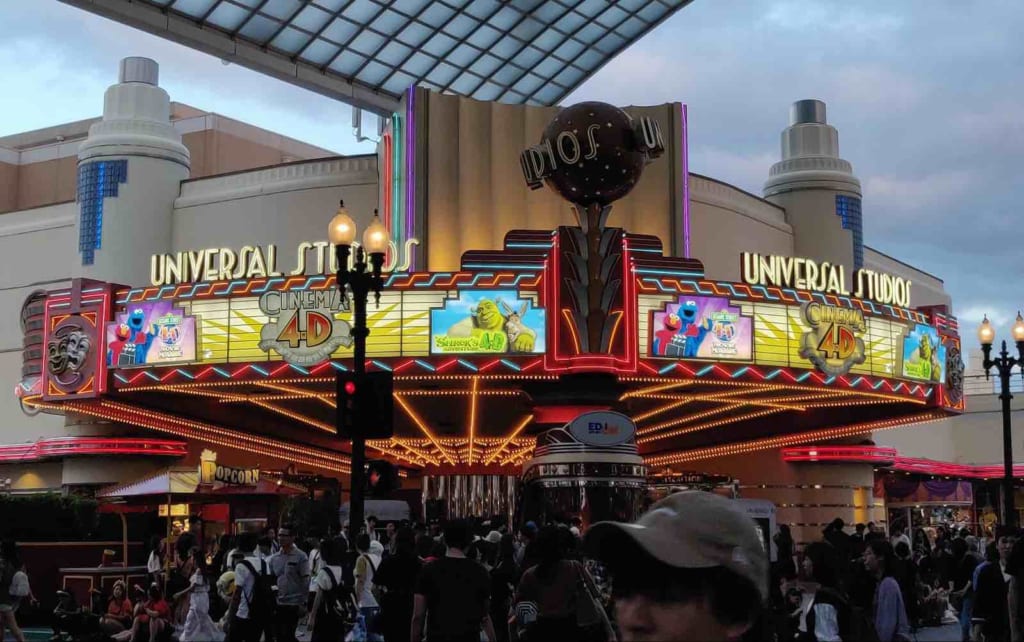 Unsurprisingly, the most popular attractions are the most spectacular or extreme rides, where it's not uncommon to wait several hours. There are two ways to reduce waiting times: use the "Single Rider" line if you're going alone (not available on certain days or at certain hours), or buy Universal Express Passes for specific attractions.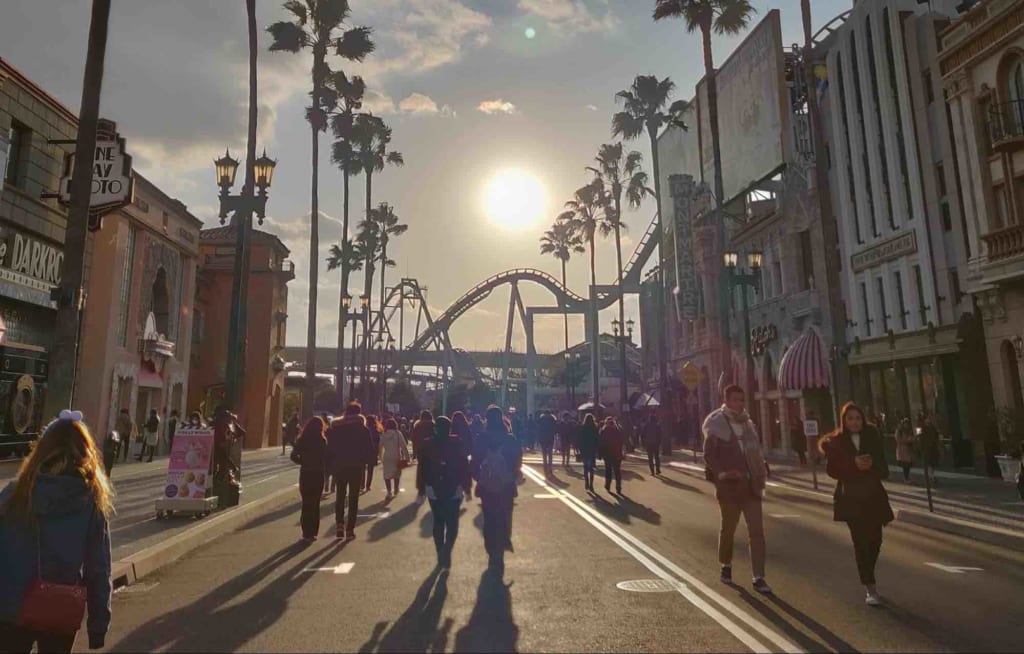 The Universal Express Passes may be costly, but they do drastically cut wait times (and are valid only once per listed ride). There are many different types, according to the attractions they cover, and you can purchase them in advance online (for example through Voyagin) to compare the various options.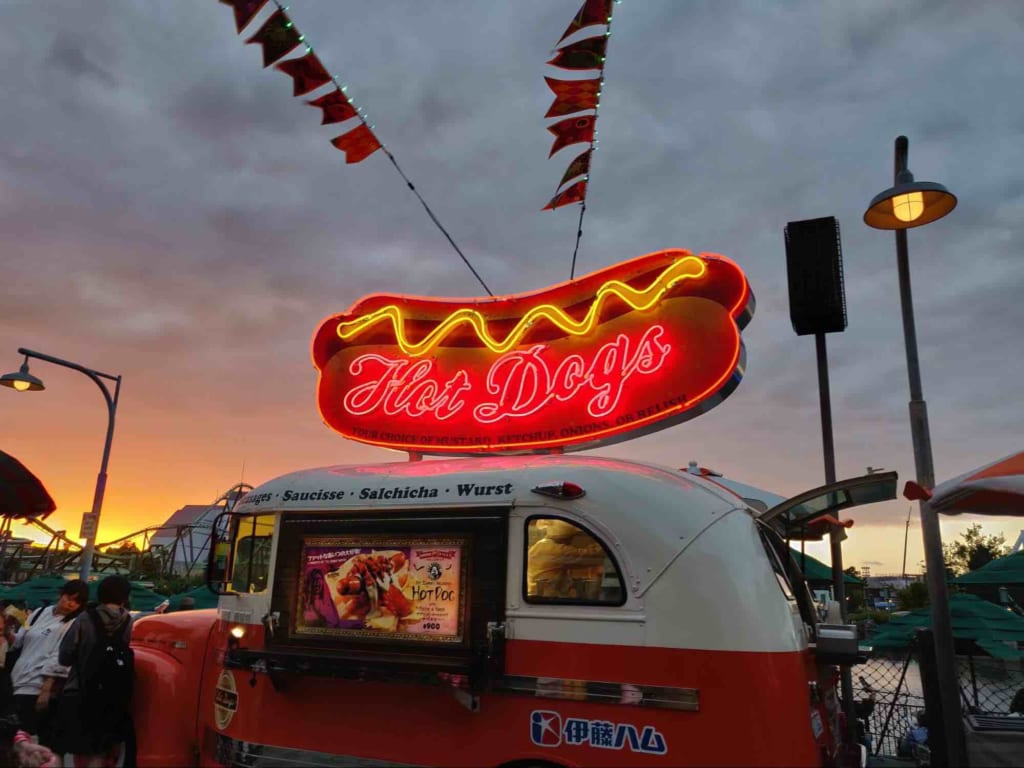 How to get to Universal Studios in Osaka
USJ is easily accessible from central Osaka, especially by public transportation. Take the JR Yumesaki (also called JR Sakurajima) railway line to "Universal City". This journey is covered by the JR Pass. There are direct trains from Osaka station, otherwise transfer at Nishikujo.
From Kansai airport, there are direct shuttle buses that will take you to USJ in about one hour for around ¥1600.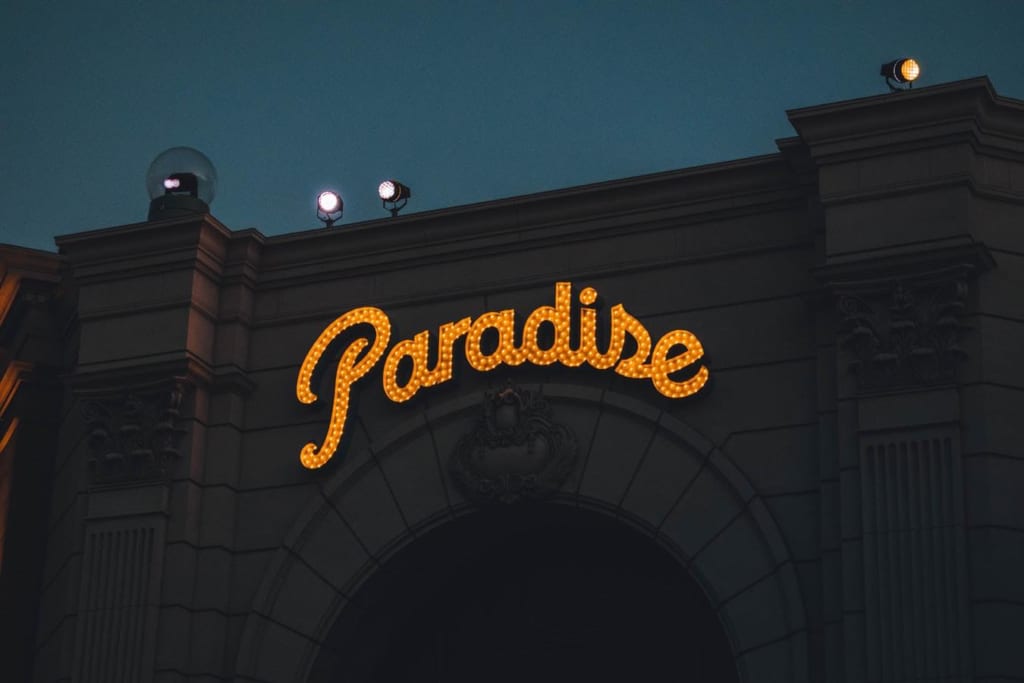 Make a stop at Universal Citywalk
Arriving by train, you will debark seamlessly at Universal Citywalk. It's a shopping center themed on iconic American brands, also full of restaurants. All the partner hotels are also here. Entry is free and worth a visit even if you don't enter the park itself.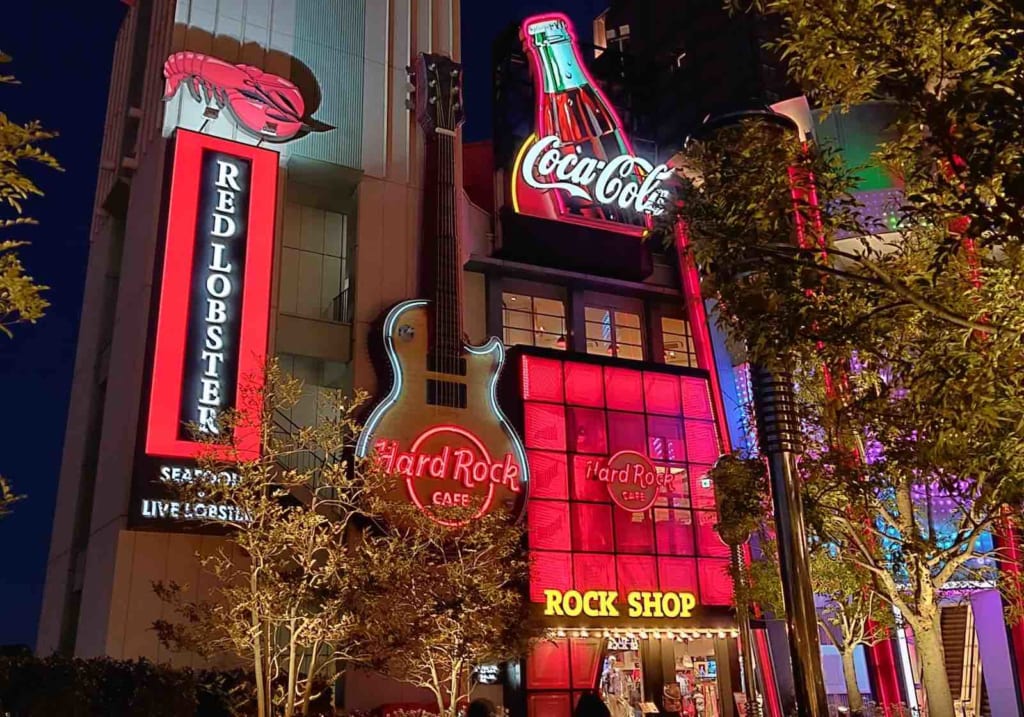 Unless you have an annual pass, exiting USJ within the same day is final, so if you want to spend some time at Universal Citywalk, be sure to plan to do so either before entering the park or at the end of the day.
In short, Universal Studios Japan in Osaka Bay has much to offer! Despite the high prices, this theme park will truly immerse you in the worlds of your favorite movies and characters: Spider-Man, Jurassic Park, Harry Potter, Jaws, Snoopy… We recommend buying your tickets and passes in advance online to save time on site. Have fun at USJ!