Do you like cats ? In Japan, there are about 20 islands which are mainly inhabited by cats. It would be a shame not to visit one of these paradise locations for cat lovers. Here, we recommend you to visit Fukashima island, aka "Nekojima," located in Oita prefecture, Kyushu.
Take a Boat Trip to Cat Island in Oita!
To get to Fukashima cat island, take a ferry from Kamae port (departures at 07:30, 12:00, and 16:00 with an additional ferry in July and August at 10:00). The journey is not long. Within less than 30 minutes, you will be in cat paradise! We decided to take the first ferry to avoid the hot weather and to have the chance to see as many cats as possible because during the summer, cats tend to look for hiding places to protect themselves from the sun.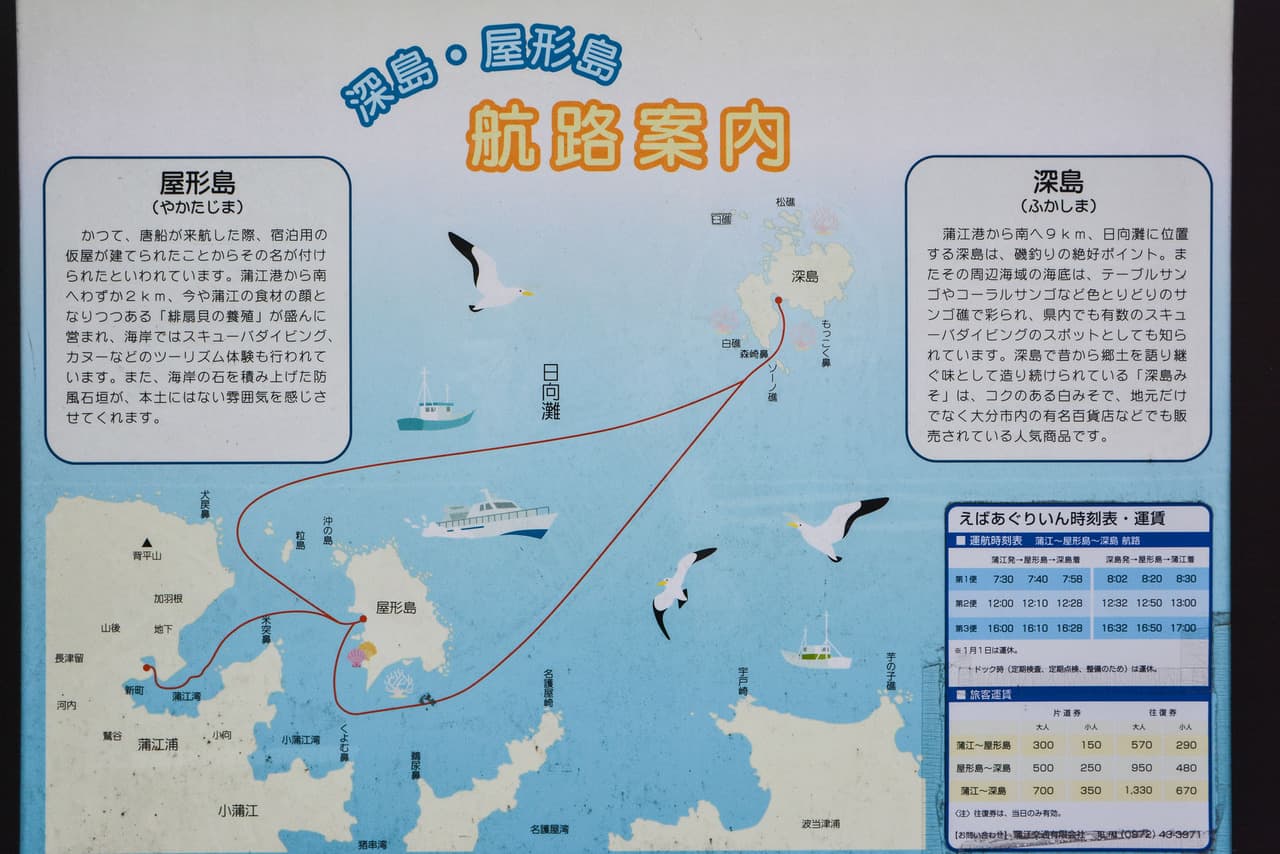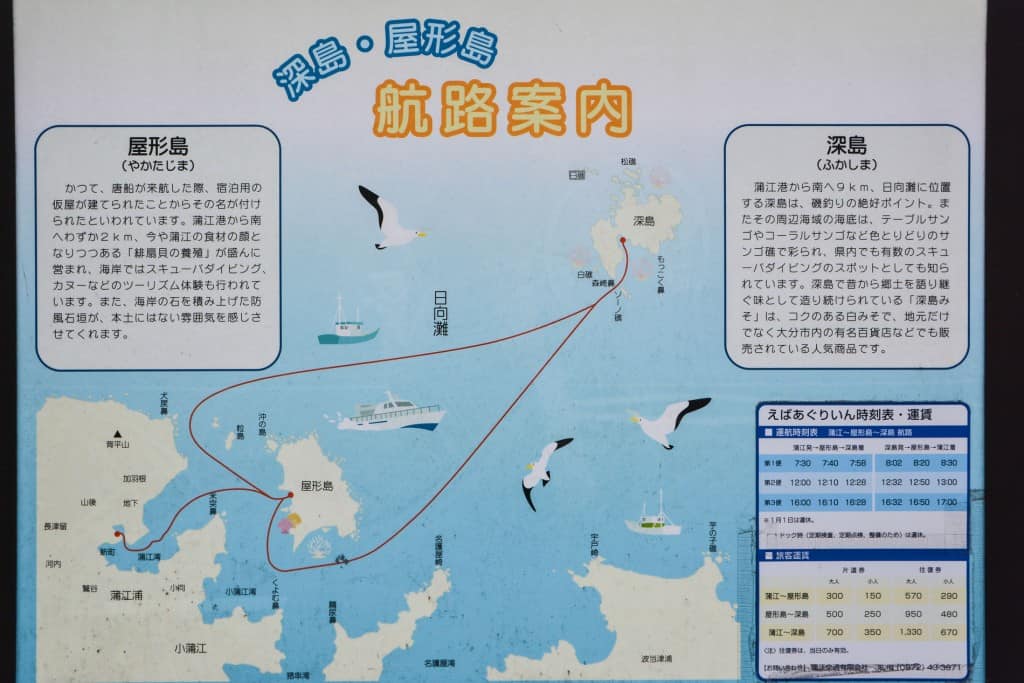 At this port, you can find a blue signboard with white instructions. This is the boat that goes to Fukashima. As you get on the boat, you pay for the tickets on the spot! The round trip costs 1350 yen.
A Japanese Island with A Hundred Cats and only 20 Inhabitants!
Fukashima is really a very small island, 1.1km²! You can easily visit everywhere by foot.Do not forget to bring your swimsuit in summer, two pebble beaches with translucent waters are present on the island.
Fukashima has only 20 inhabitants while there are more than one hundred cats here !!
As we began walking around the island, we started seeing cats everywhere. Like in front of this shrine! They were all incredibly cute. However they were all wild cats, and became quickly afraid when we approached them.
The best time to visit is in the morning when the fishermen return from the sea. When we saw them, they were slicing up the fish from the day's fishing. We could see some of the island's cats enjoying the fish donated by the fishermen. Fukashima is really a paradise for cats, too!
Where to Eat on Fukashima Island?
This is the only restaurant on the island! Fukashima Shokudo is run by a young couple. He is a fisherman, she takes care of the restaurant and their baby! They settled on the island about a year ago. The restaurant offers dishes with fish of extreme freshness!
Time to take the ferry back to the port? For returning to the main land, there are three choices each day: 8:02, 12:32 and 16:32 with an additional ferry in July and August at 10:32.
Fukashima Shokudo Business Hours
If you just take a coffee, no need for reservation. For lunch, please make a reservation by email indicating the date and time, number of people, name, contact number. Be aware that this establishment also offers accommodation, diving, fishing and sea kayaking experiences. For more information, please contact them by e-mail.
Name: Deep Marine で ぃ ー ぷ ま り ん
Address: 3248 Kamae Oaza Kamaeura, Saki-city, Oita-prefecture
TEL: 080-5289-2280
Mail: deepmarine33@gmail.com
How to get to cat island by ferry?
From Kamae to Fukashima: Departure at 7:30 am, 12 pm, and 4 pm with an additional ferry in July and August at 10 am
From Fukashima to Kamae: Departure 8:02, 12:32 and 16:32 with an additional ferry in July and August at 10:32
Translated by: Aika Ikeda