If there is one thing skiing in Japan is known for, it is the incredibly light and dry powder snow that falls in the winter months. From the Asahikawa region in the north of Hokkaido to the Japan Alps in central Honshu, you are almost guaranteed to be floating down the slopes on clouds of powder no matter where you go. But for those looking for untouched powder with no lines and no tracks, and onsen to relax in at night, the Towada-Hachimantai National Park — spanning Aomori, Akita, and Iwate prefectures — should be the location at the top of your list. The ski season here regularly extends into May, when most resorts are putting the rental equipment back into storage. This means you can be relaxing under the cherry blossoms in Tokyo one day, then hit some of the best backcountry skiing in the world 24 hours later.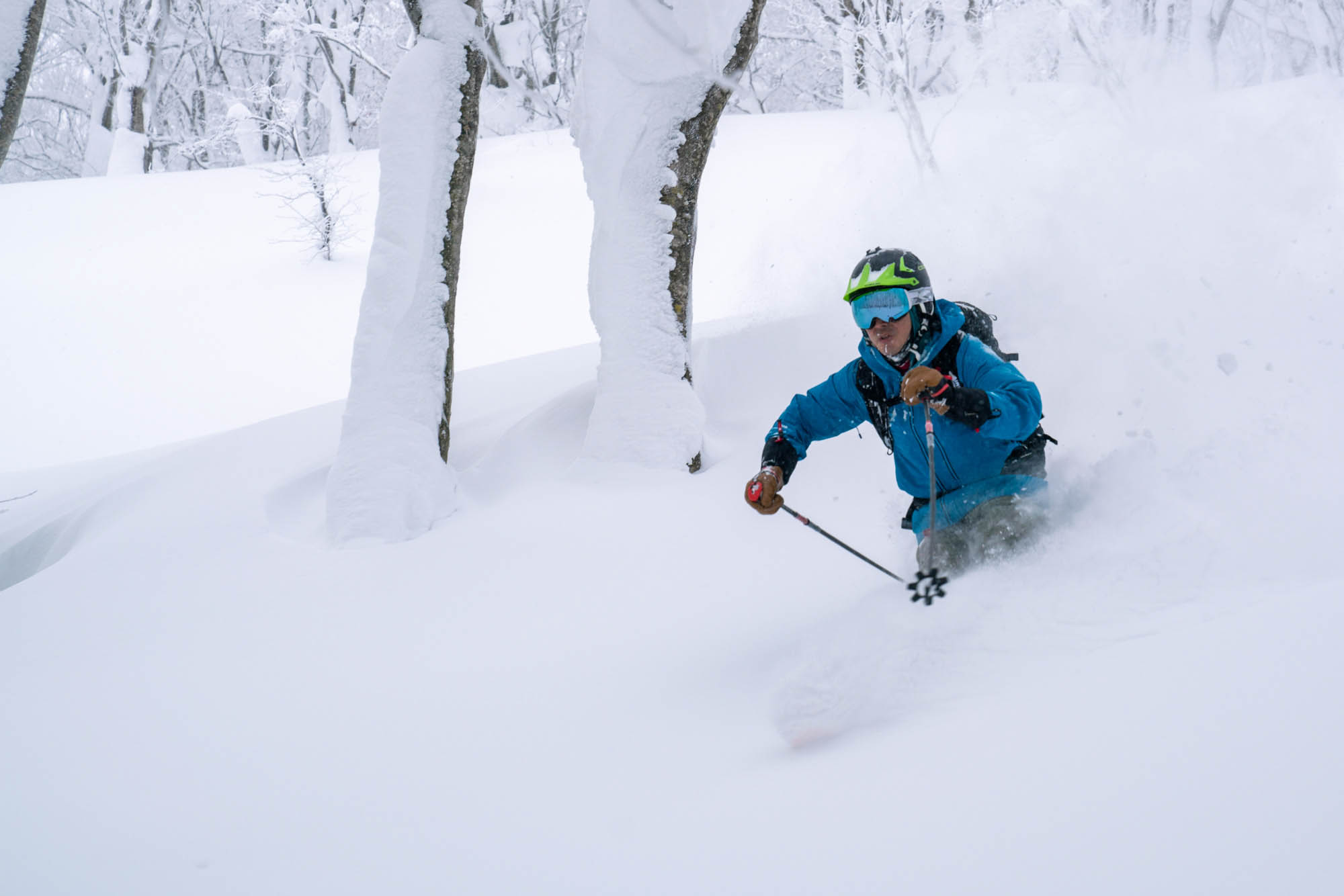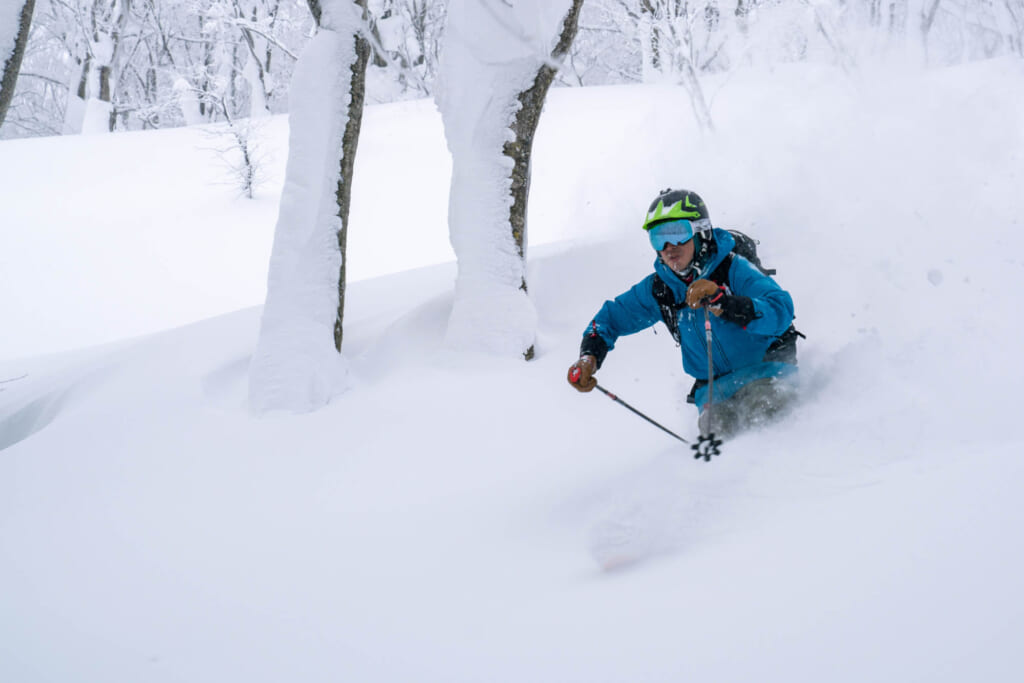 Backcountry Ski Runs on the Hakkoda Mountains
35 years ago, after studying law in Tokyo, Hiroyoshi Soma, founder of the Hakkoda Guide Club, returned to Aomori Prefecture and started taking skiers on tours of the Hakkoda Mountains(八甲田山, Hakkōdasan). Back then, backcountry skiing was just an option for those staying in local onsen ryokan and was restricted to only the most advanced skiers because the equipment just wasn't made for the amount of powder snow that accumulates on mountains like Hakkoda. But with the powder boom of recent decades, the equipment has evolved, and this means even intermediate skiers (like me) can try backcountry skiing under the careful guidance of an experienced guide.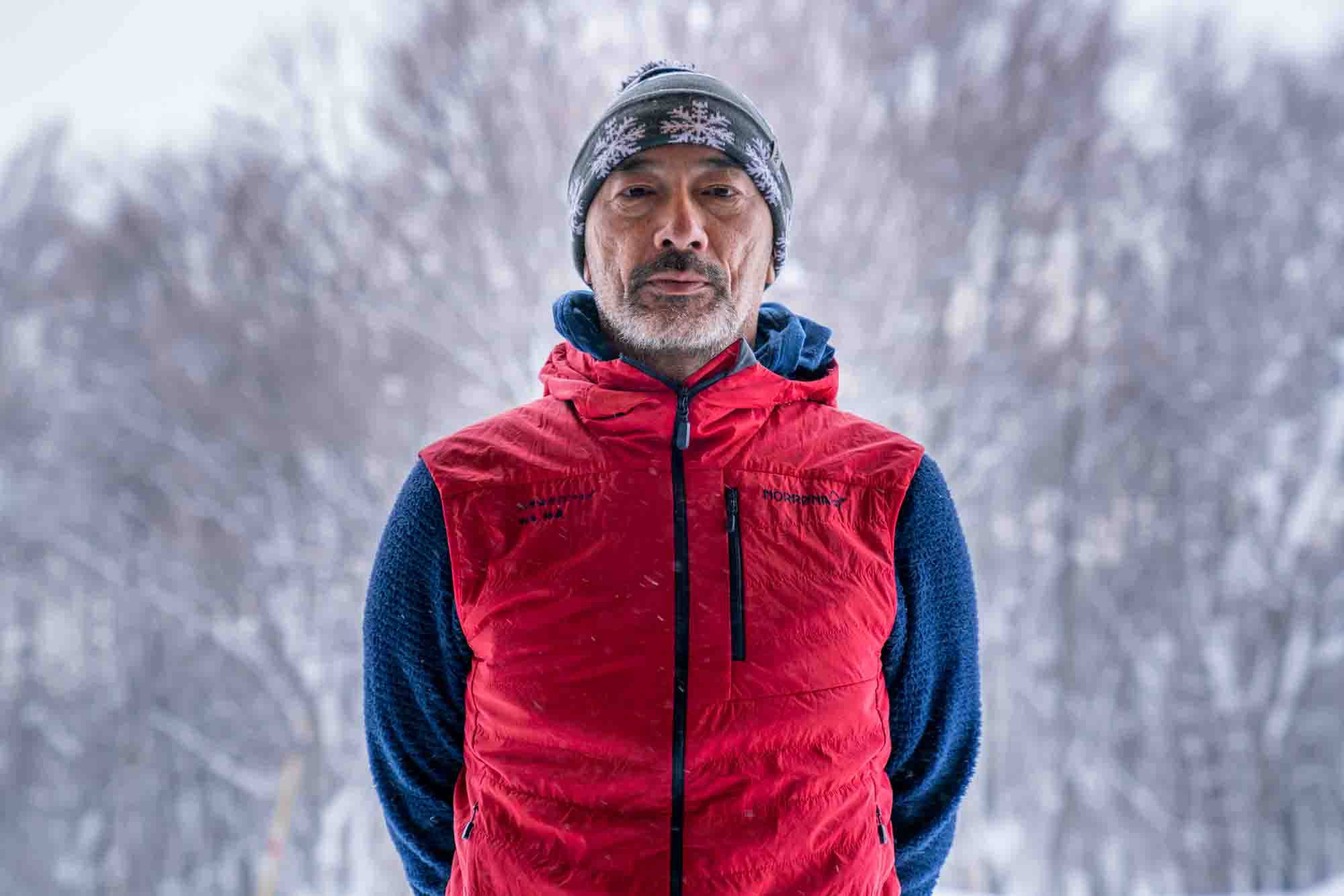 We arrived at Hakkoda Mountains early on a chilly January morning. It had been snowing since we arrived in Aomori City the previous day and the snow hadn't let up since. This meant that the mountain was clear of tracks and untouched powder was ready and waiting, but it also meant that the ropeway we were planning on taking to the top of the mountain was closed due to strong wind. We were told this sometimes happens in January and is why the mountain is at its busiest in bluebird season from March to May when most other ski resorts have packed up their ski rentals.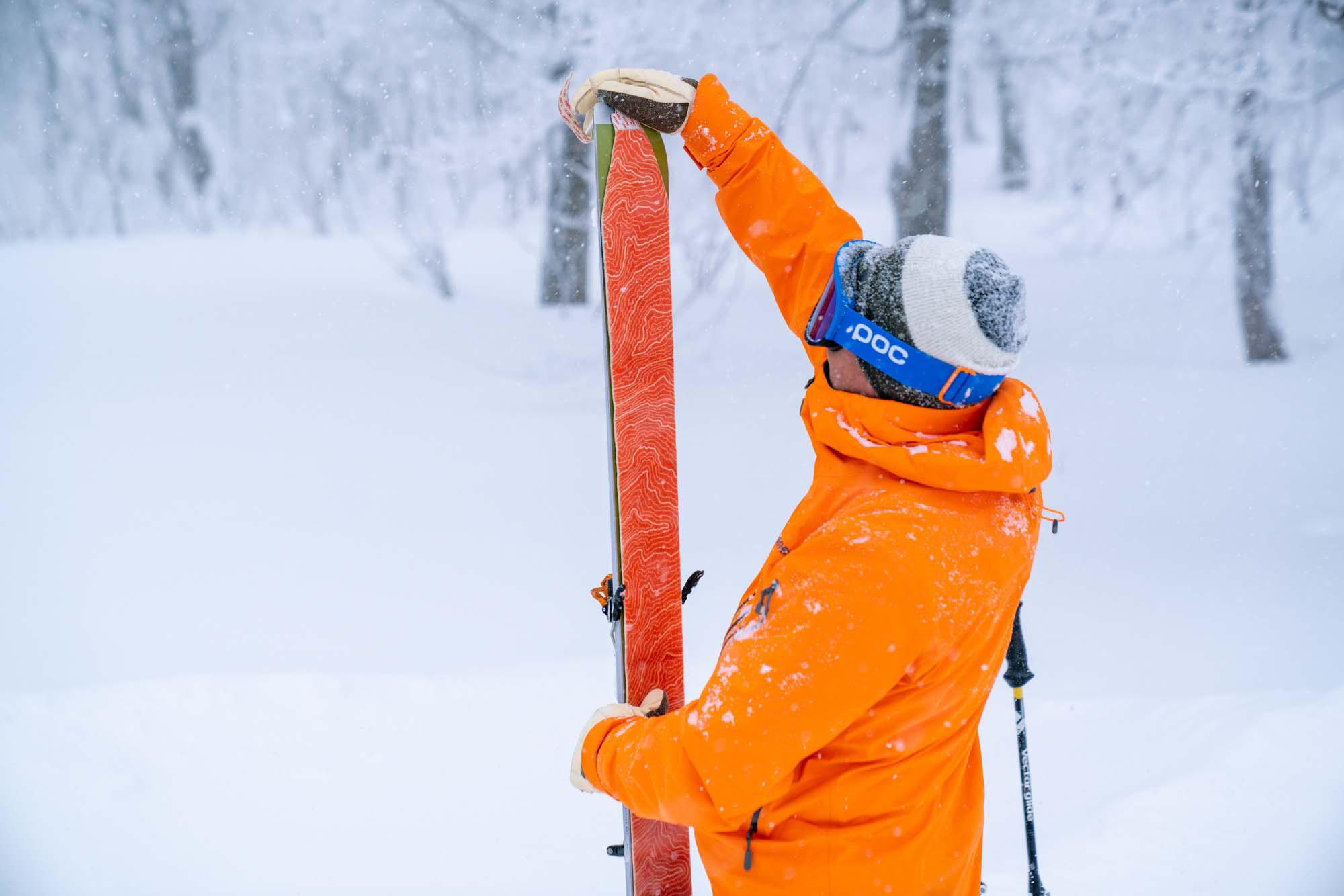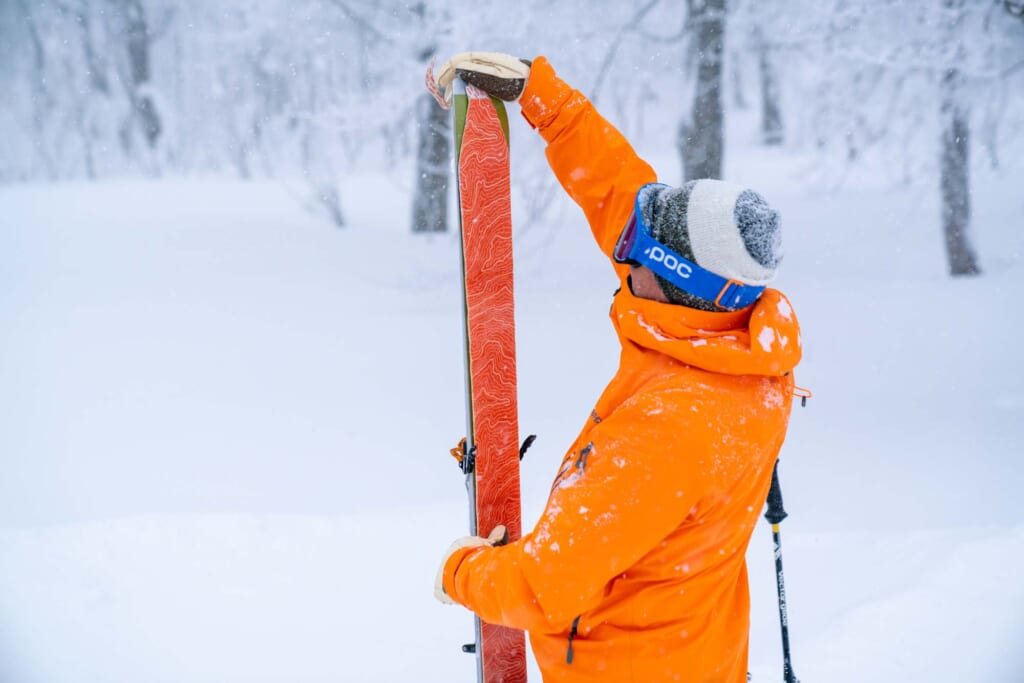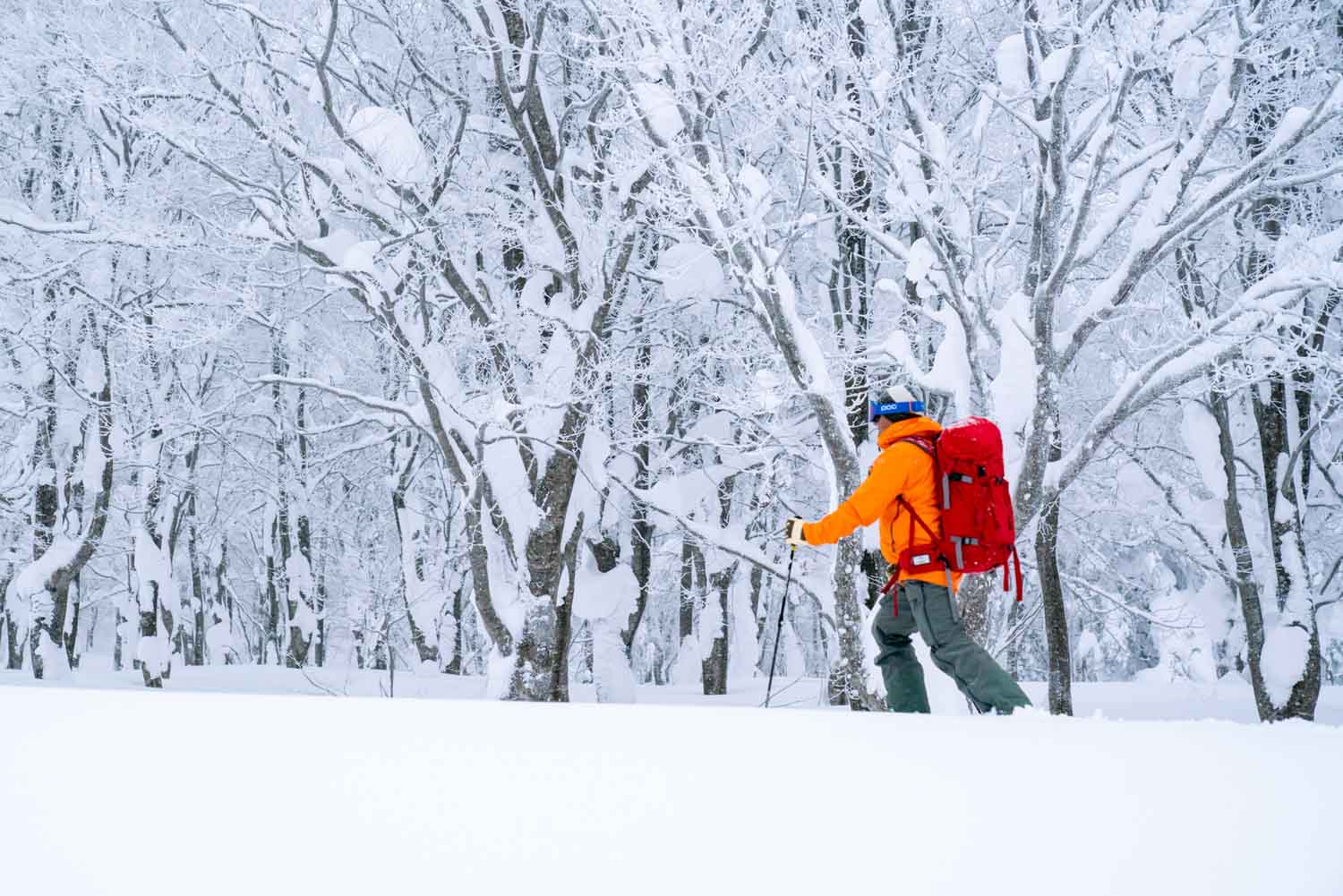 After trekking for around thirty minutes, our guide decided this is where we should start our descent. The guides are extremely knowledgeable of the mountain and decide where to go that day depending on the weather, snow conditions, and skill of the participants. We unclipped our bindings so we could remove the skins, and our feet dropped about one meter into the fresh powder snow. After packing away the skins (used to provide traction for climbing), we were off and gliding through the trees. The untouched, soft, dry powder holds your weight as you float comfortably down the mountain, and although the trees are quite dense in places, the incline was gradual enough that I never felt out of my depth.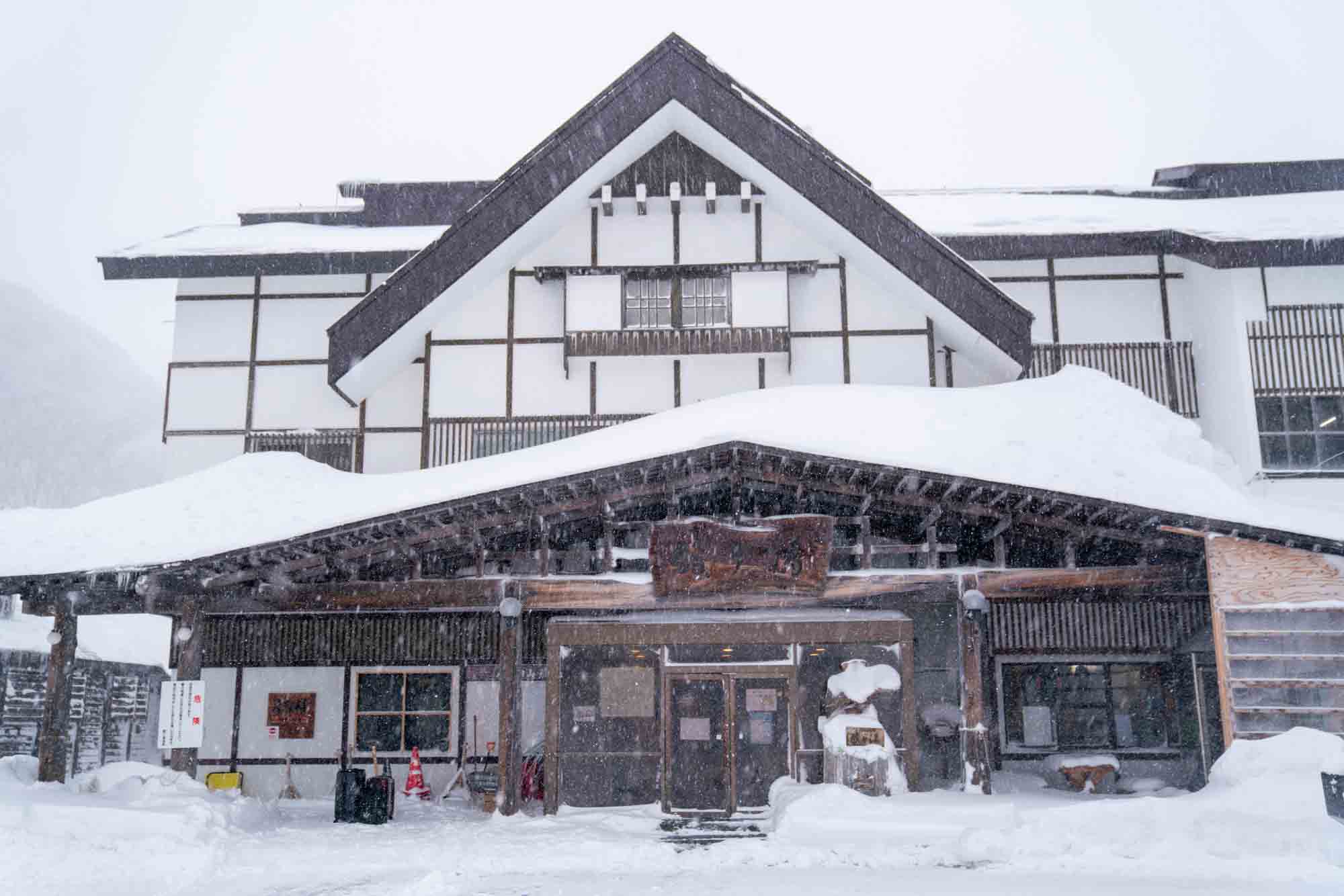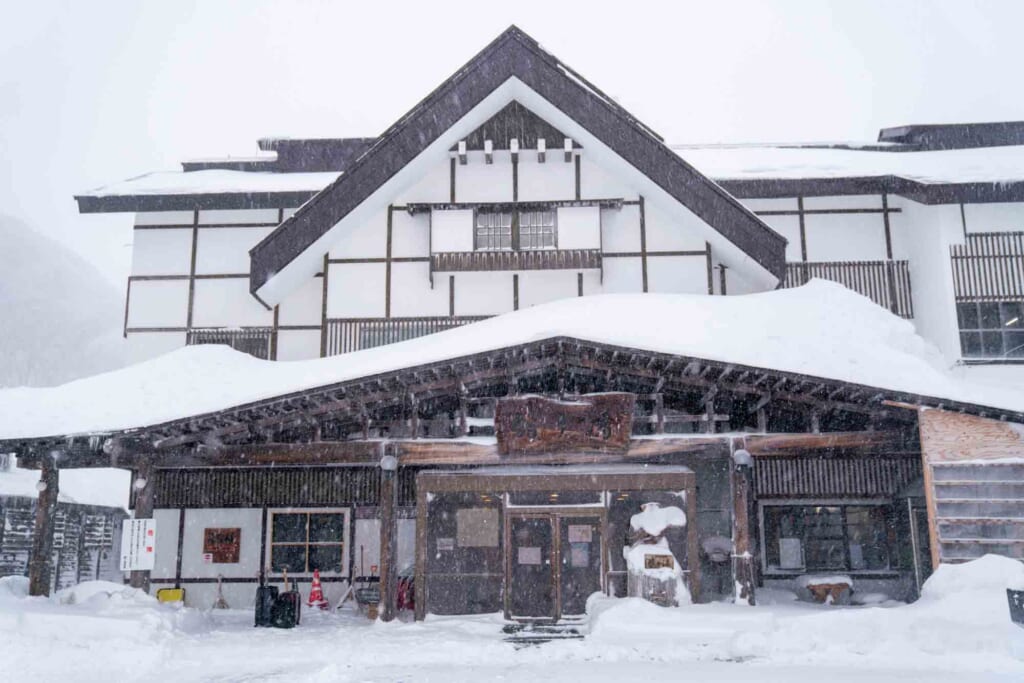 A Soak in Legendary Sukayu Onsen
After a day on the Hakkoda backcountry slopes, Sukayu Onsen (酸ヶ湯), a ten-minute drive from the guide club, is the perfect place to relax. This large ryokan complex is centred around a huge onsen bath and by far, the largest indoor onsen bath I have ever seen. The scale of the room filled with steam with the warm wooden interior created an all-encompassing ambience, with the sound of flowing water as a gentle waterfall.
There are two baths in the room — a small bath at the entrance and a huge long bath that takes up the rest of the area. The small bath is mixed, with an area for men on the left and women on the right. The large bath is also mixed, but the areas are separated by a large wall, with a small section where everyone can bathe together. The highlight of the bath for me was a corner where flowing water from pipes drops down from a height of around three meters. Here, you can sit down and let the falling water massage your shoulders and thighs — perfect for soothing muscles spent from skiing.
Ride on the Hachimantai Cat Tours
In 2007, the commercial ski fields of Hachimantai (八幡平) in Iwate Prefecture closed permanently, and with them, so did the lifts. Without a company running the ski fields, there was no one to trim the plant growth on the ski runs in the spring and summer nor offer emergency services to backcountry skiers in the winter. In 2019, local tour guides decided that something needed to be done to retain the slope as a premiere backcountry ski location, and a partnership corporation was started to take care of the area. In conjunction with the local government, the Hachimantai Cat (snowcat) was purchased to take visitors part way up the mountain (before entry to the national park) to enjoy backcountry skiing. This track-type snow plough used for Cat Tours is shared by local guides, with the goal to create sustainable tourism with a fixed capacity of tours available.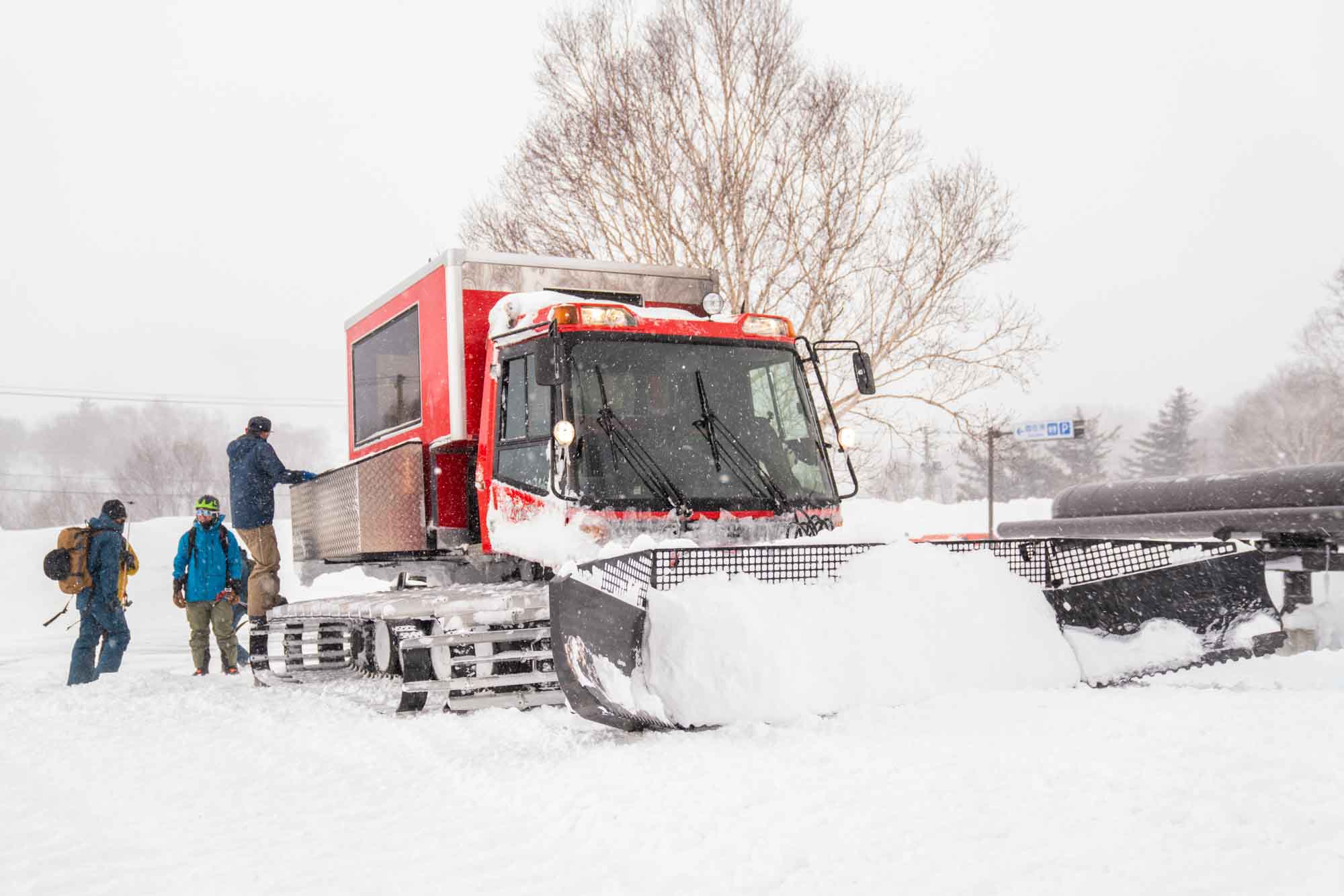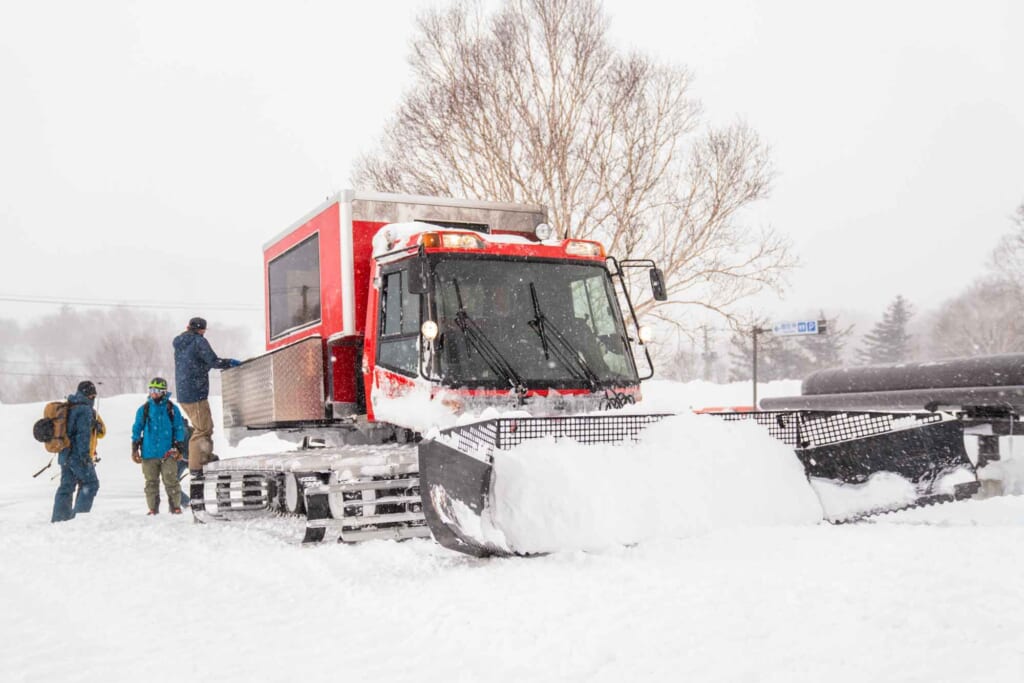 Ikuo and Junya Kuragane run Lodge Clubman, offering backcountry tours of the Hachimantai area. As they go up the mountain almost every day during the season and have done for years, they can take you on safe, bespoke tours of the mountain with different paths and tour lengths depending on your skill level and the prevailing conditions. Ikuo started offering guided tours around 38 years ago and built Lodge Clubman 27 years ago as a base for his guests to stay at while they explore the mountain.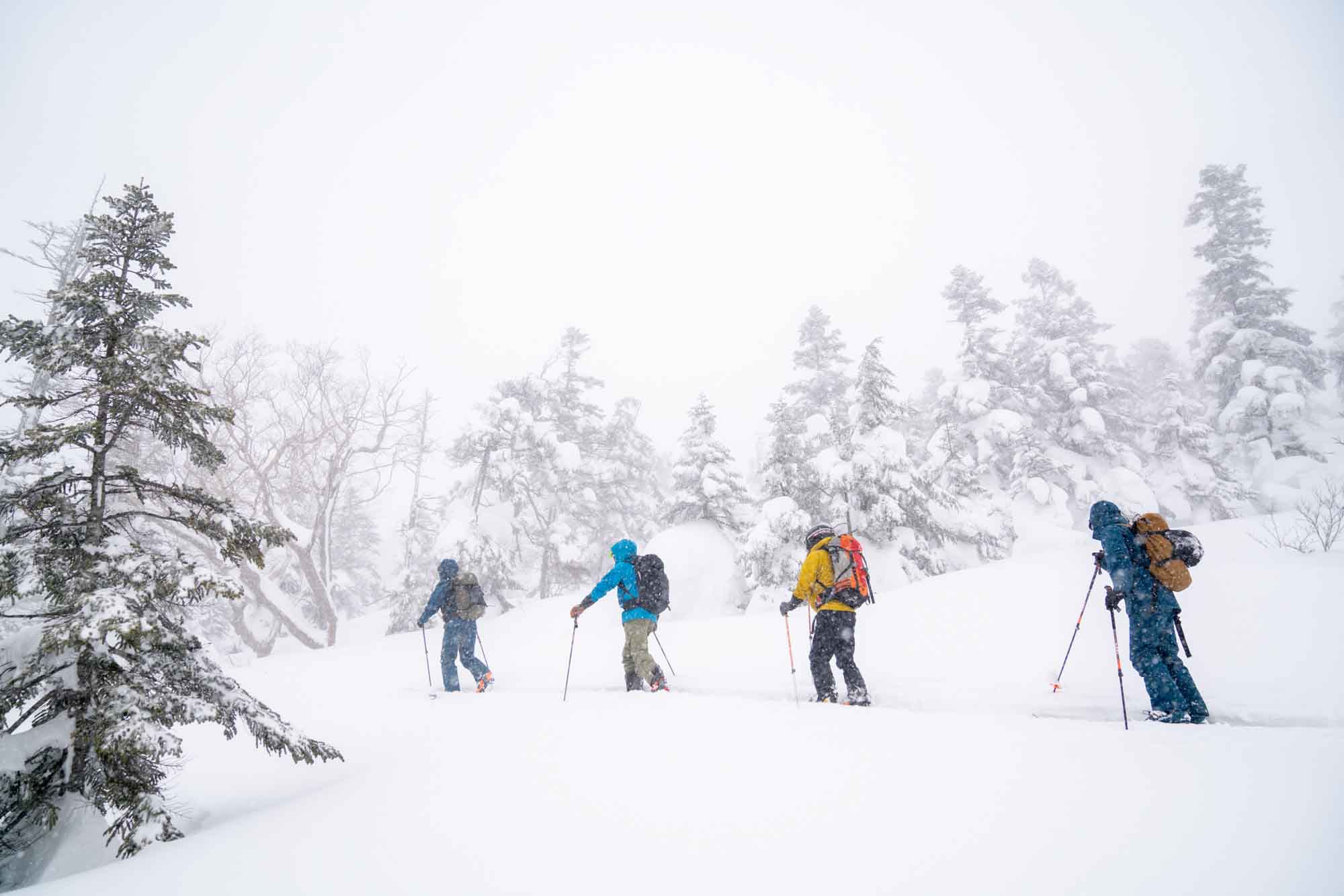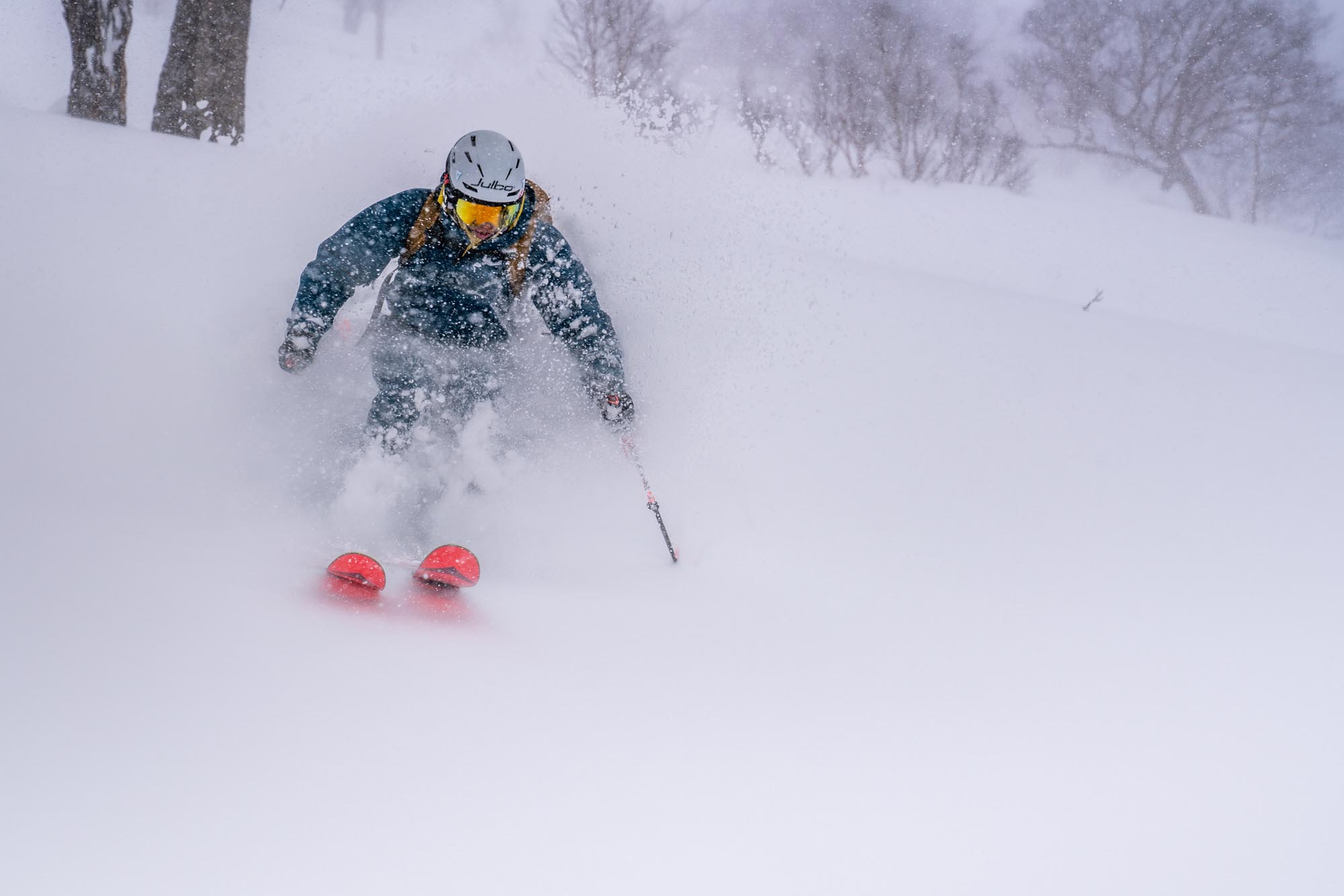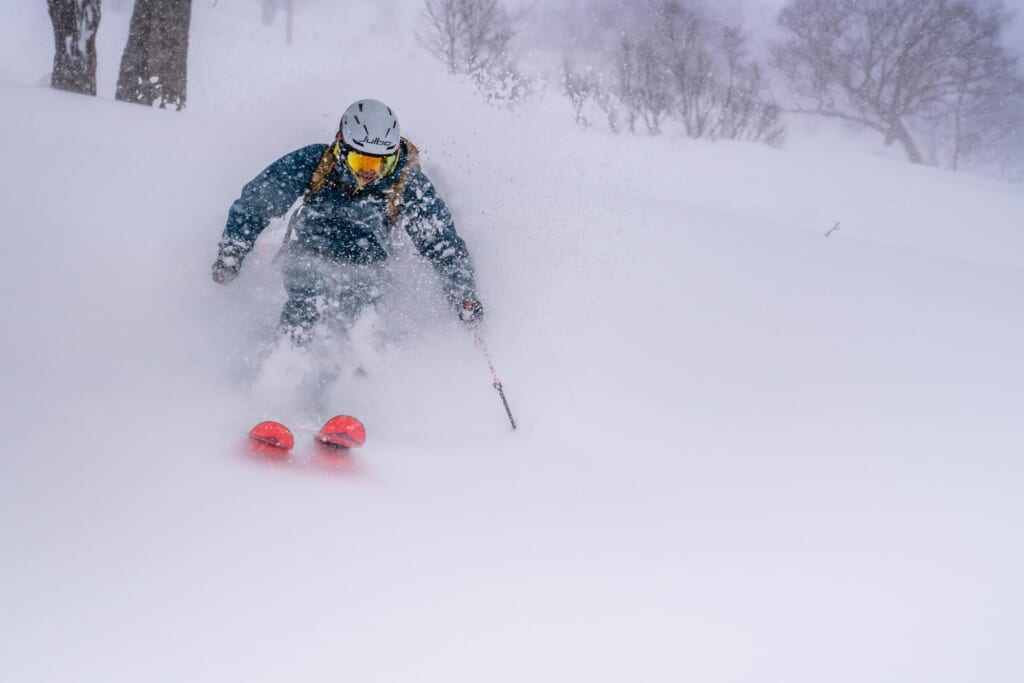 The introduction of Cat Tours has turned what was previously a three-hour-long trek into a twenty-minute ride on a snowcat, and for that, I was grateful. With an additional hour-long trek, we had made it to the peak and were ready to explore the slopes and bowls on offer. Ikuo and Junya are careful guides and take note of changing snow conditions as they took turns to go ahead and make sure the path is safe, communicating with each other via walkie-talkies when necessary. If backcountry powder is on your bucket list, a trip to the Towada-Hachimantai National Park will not disappoint.
Geothermal Power of Matsukawa Onsen
A twenty-minute drive from Lodge Clubman is Matsukawa Onsen (松川温泉), fed by hot spring water from 100 meters underground, and powered and heated by steam 1,000 meters underground. It is said that Matsukawa Onsen was first discovered by mountain ascetics 300 years ago, and for the majority of its history has only been accessible by those willing to traverse mountain trails by foot or on horseback. This changed with the introduction of paved roads and the construction of Japan's first geothermal power plant in the 1960s.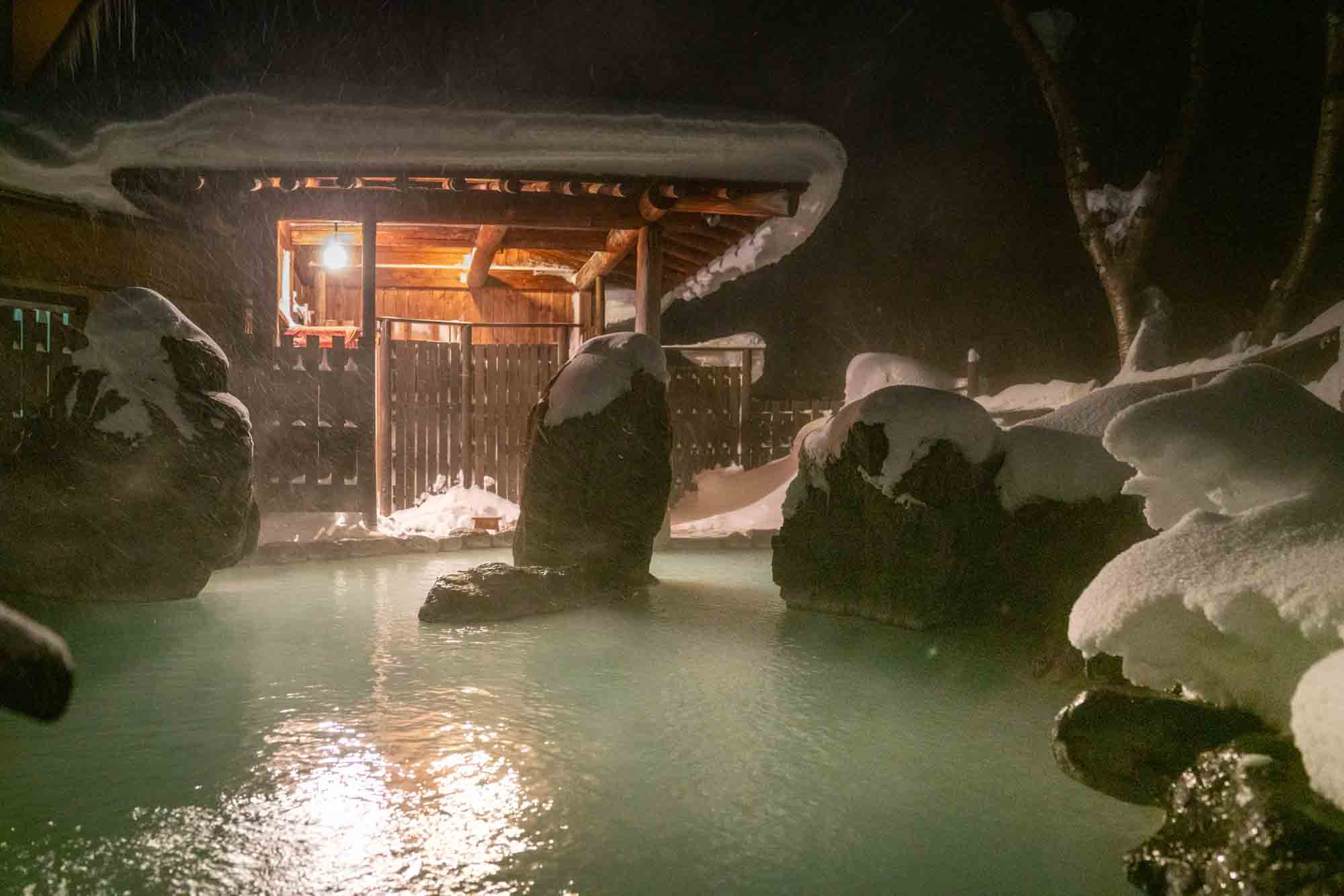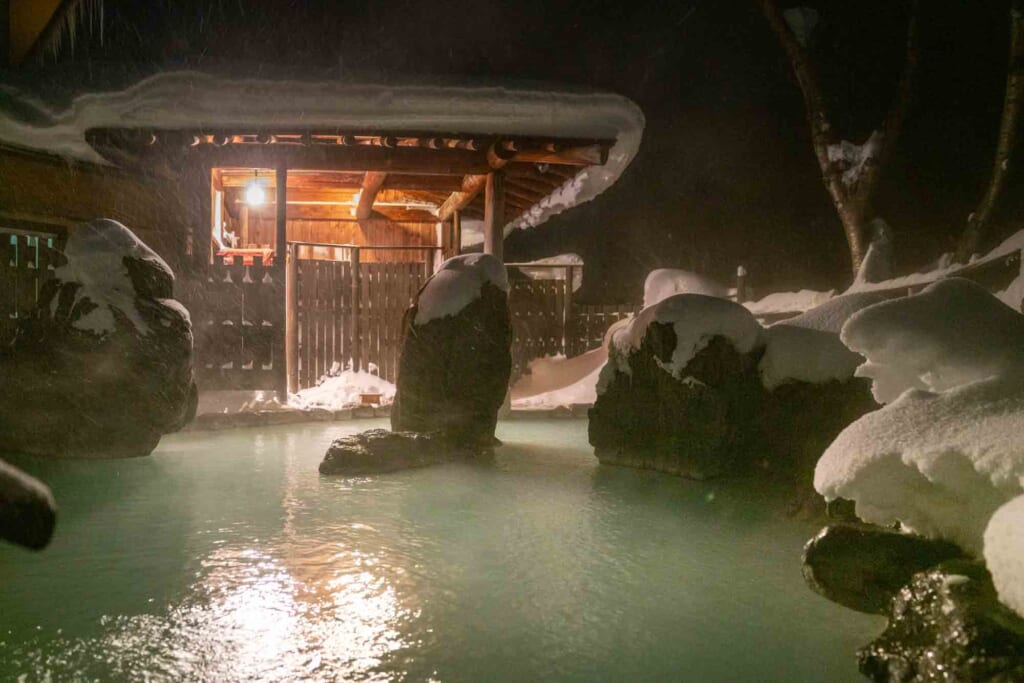 Matsukawa Onsen Kyounso is a comfortable, modern onsen ryokan with spacious Japanese-style rooms and one large Western-style room with beds. Directly heated by the steam vent, it is an environmentally friendly accommodation option where you don't have to worry about leaving the heating on overnight. There are both indoor and outdoor baths. The outdoor bath is particularly scenic in winter, and the temperature of the water is perfect for a long soak to soothe tired muscles.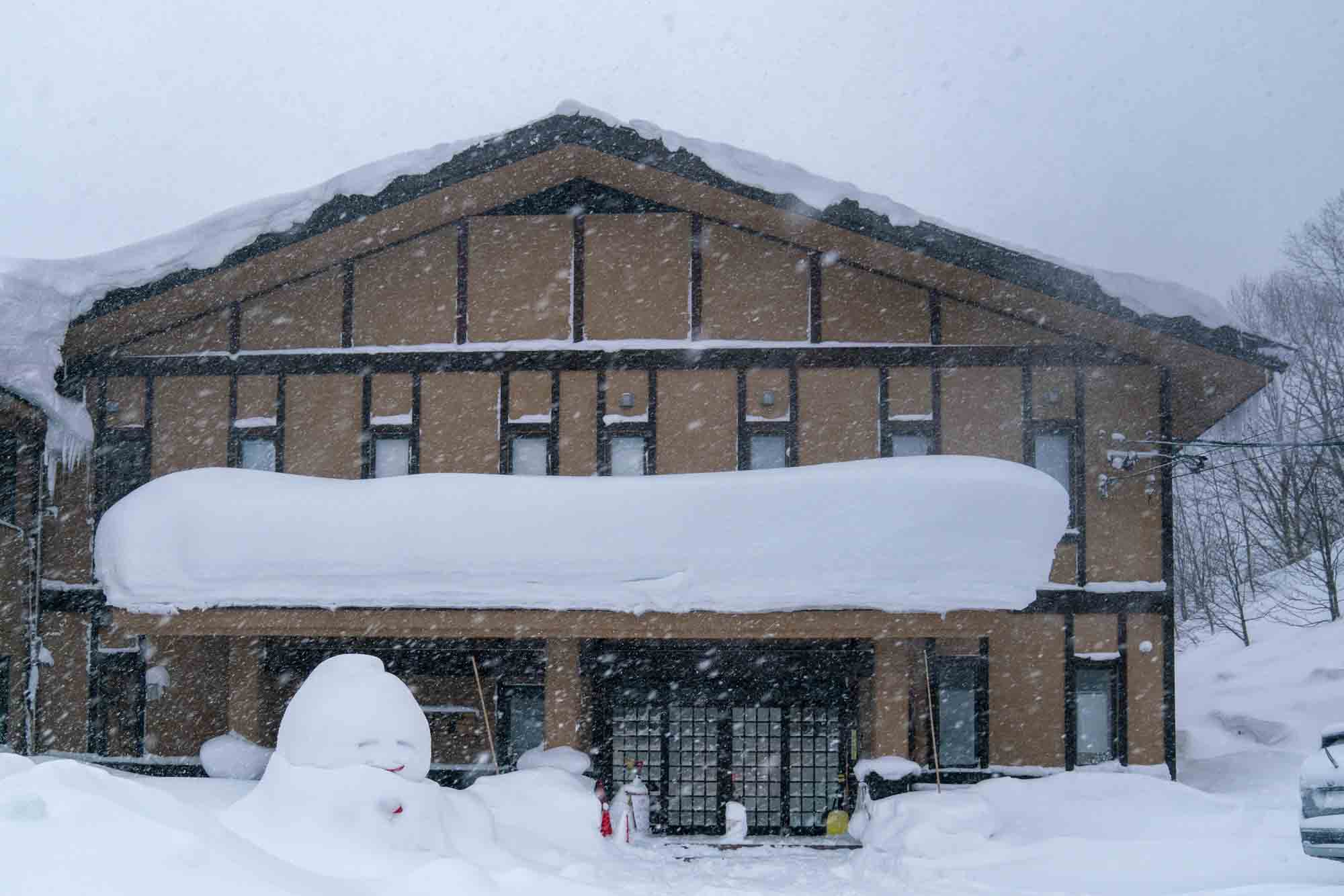 What Else to Do Near to the Towada-Hachimantai National Park
If you find yourself in Aomori City (青森市) for an afternoon on your way to or from the Hakkoda Mountains snowfields, we recommend checking out what the city has to offer, including its fresh seafood, thriving coffee scene, and the Aomori Nebuta Festival, one of Japan's best summer festivals.
Try Japan's Fresh Seafood at Aomori Gyosai Center
The Aomori Gyosai Center (青森魚菜センター, Aomori Gyosai Sentā) is a fish market that has been in operation for over 50 years. It is known to locals as the home of Nokke-don (literally "a rice bowl with toppings"), where you can pick up a bowl of fresh seafood and rice for a fraction of what it would cost at a restaurant in Tokyo or Osaka.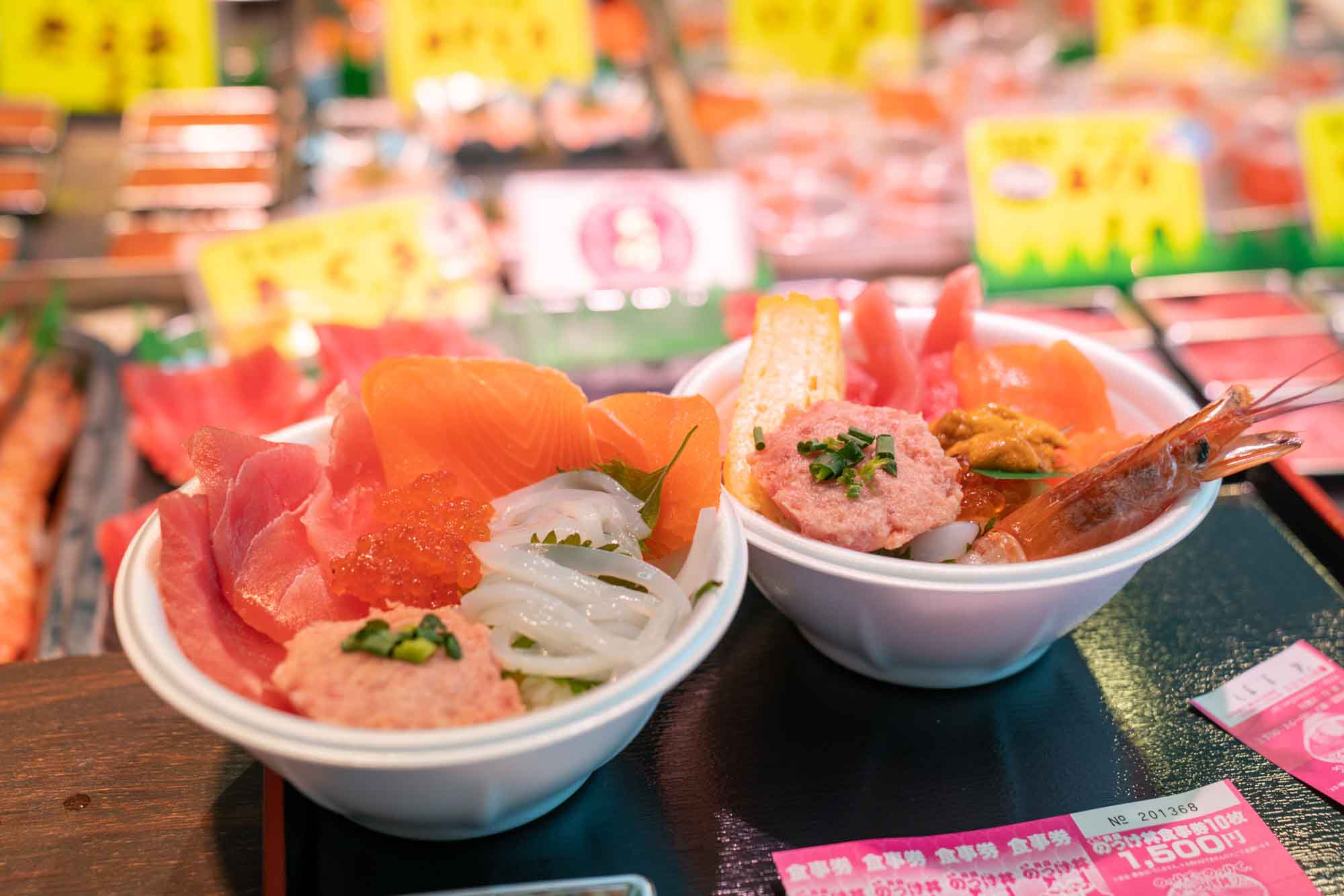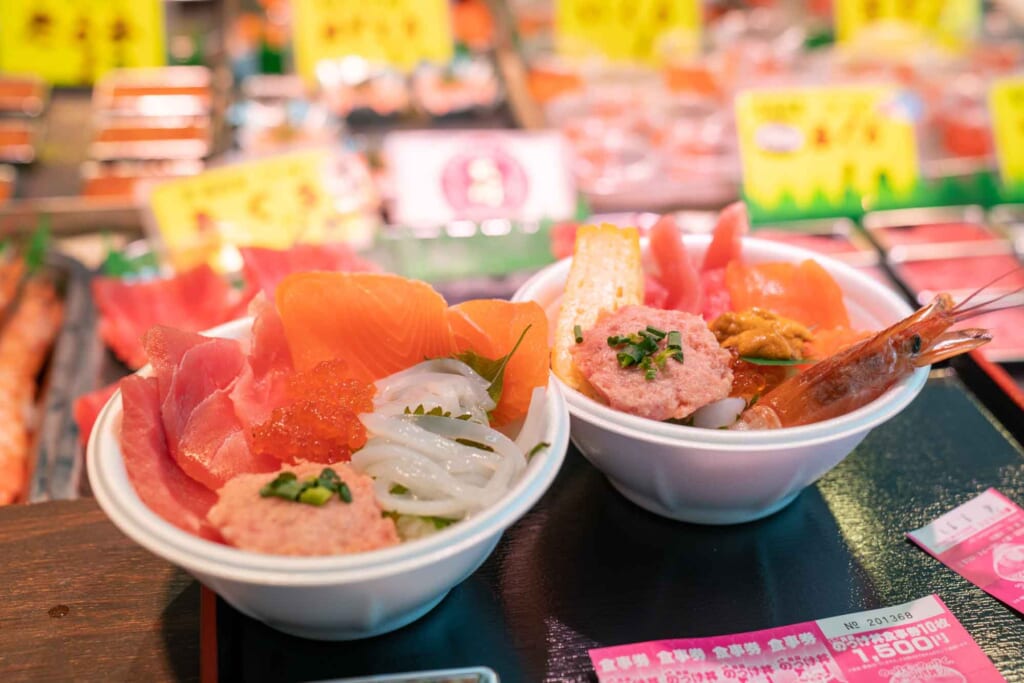 As you wander around the market you will see not only regular prices in yen, but also the cost in terms of tickets, usually one or two. For 1,500 yen you can buy a set of ten tickets to fill your bowl with everything from salmon and tuna sashimi to sea urchin. Great value for a fresh, filling seafood lunch.
Experience Japan's Rich Coffee Culture at COFFEEMAN good
Aomori City has a thriving coffee scene, which for decades was centred around traditional Japanese 'kissaten' coffee shops. Now, with the rise of third-wave coffee emphasizing high-quality coffee beans, many new shops have sprung up to cater to a younger audience. COFFEEMAN good, run by barista Yudai Hashimoto and his partner, roasts single-origin beans in-house, and serve traditional as well as inspirational cups of coffee.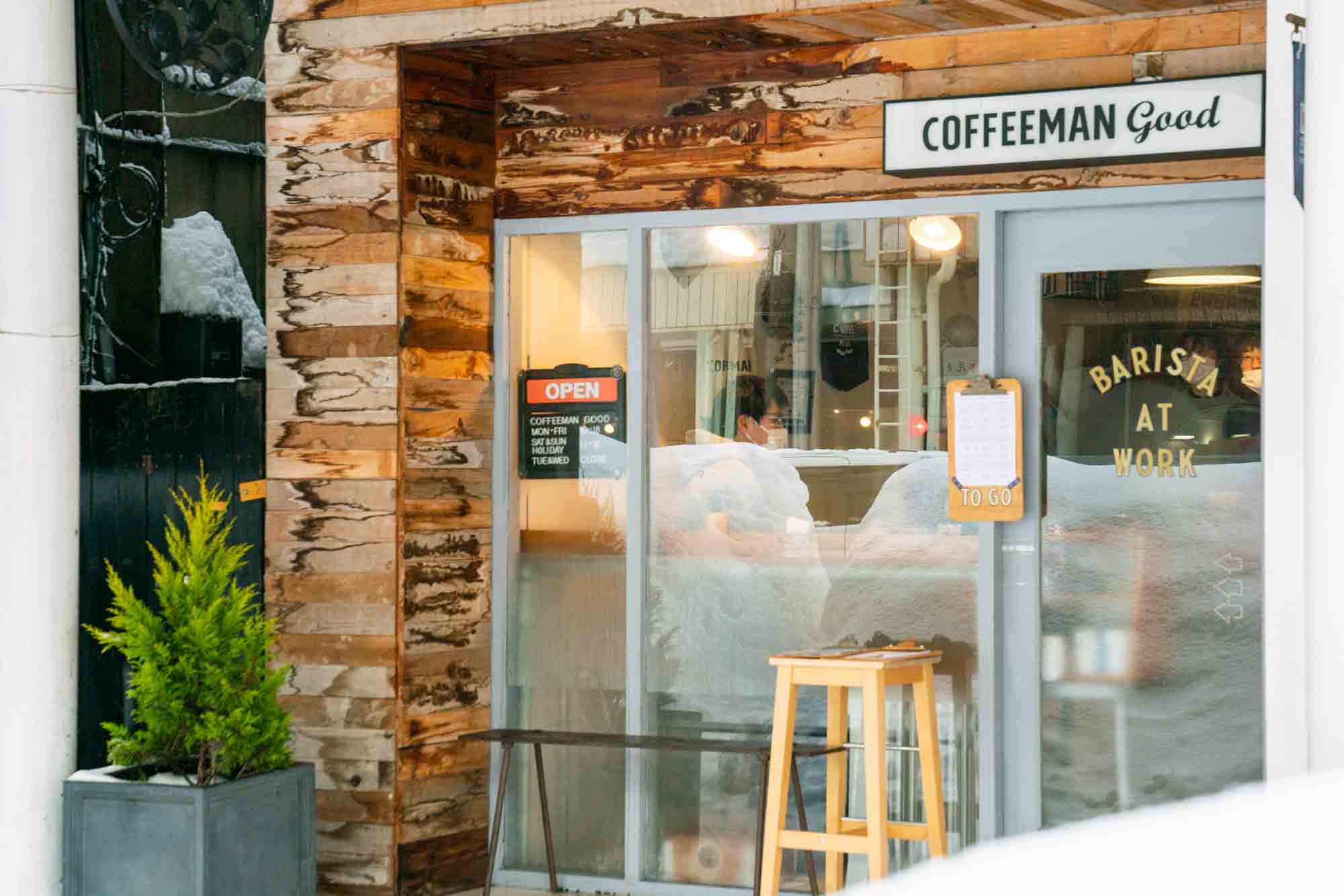 Hashimoto-san is a certified Q Arabica Grader, and loves experimenting with exciting flavour profiles — his latest creation, the Tsugaru Miso Caramel Cappuccino, is loved by locals for its sweet umami notes.
Visit the WA RASSE Nebuta Museum to See Aomori Nebuta Festival Lanterns Off Season
The Aomori Nebuta Festival, held in early August, is one of Japan's most celebrated summer festivals, with a parade of huge floats that traverse the streets accompanied by drummers, flute players, and dancers. The history and culture of this festival is celebrated and brought to life daily in the WA RASSE Nebuta Museum, with live performances held right next to a selection of the floats.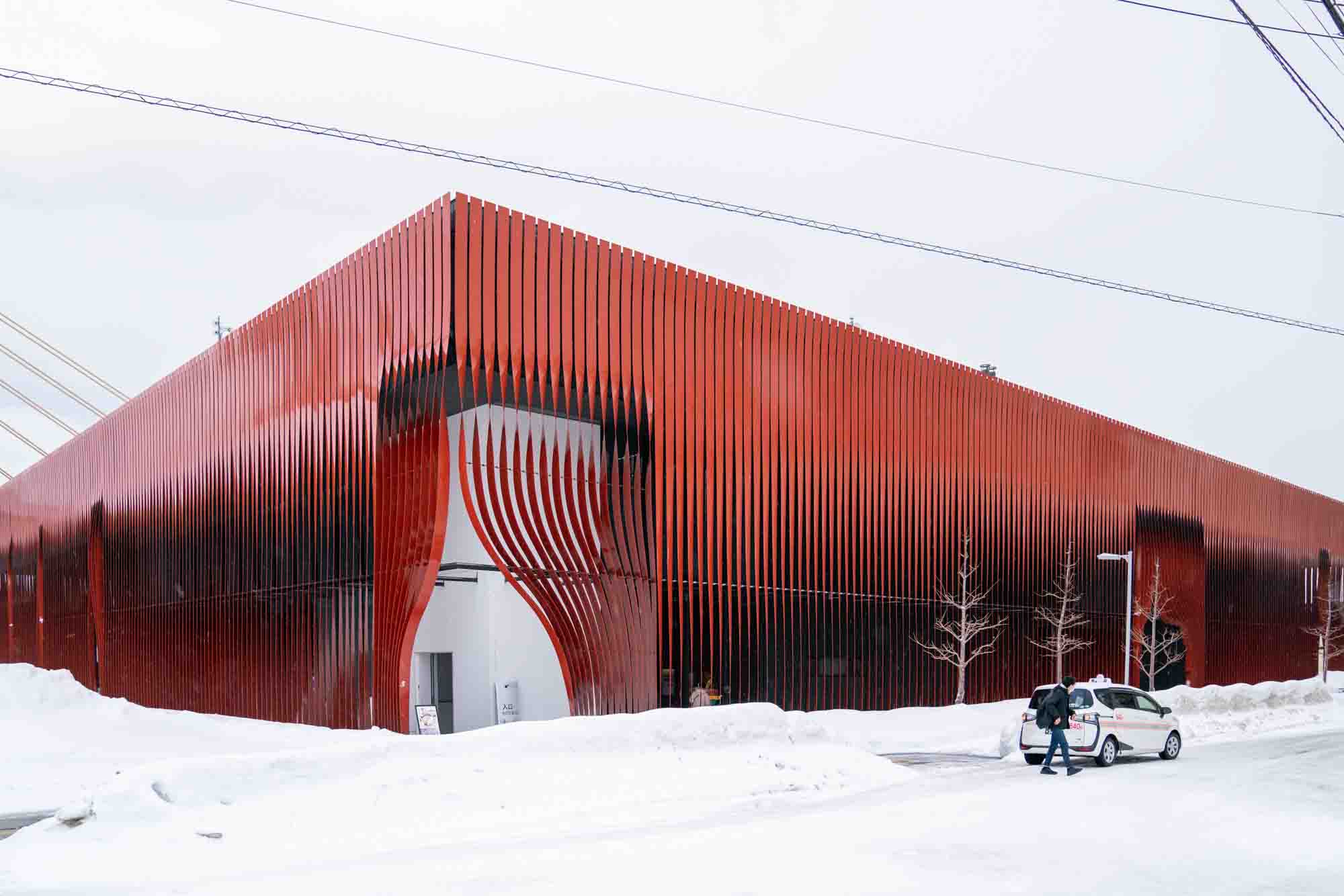 The museum also has displays showing how the floats are constructed and painted, with half-finished elements such as hands, legs, and heads on display. The people of Aomori are intensely proud of the festival and want to share it with as many people as possible, and this fantastic museum is a physical representation of the effort that goes into hosting the event every year.
The Towada-Hachimantai National Park has been known by locals for decades as one of the premier destinations in Japan for backcountry skiing, with snow depths and quality exceeding even that of the famous snow resorts of Hokkaido. With dry powder snow, experienced guides, and unique onsen, it's an all-around spring snow destination within reach of Tokyo, it can't be beaten.
Sponsored by The Ministry of the Environment