In 2007, Okinawa drafted Japan's first Barrier-Free declaration with the aim to welcome all tourists, regardless of their physical limitations, disabilities, or age. Today, the prefecture is making good on that promise to Okinawa visitors starting from your arrival at Naha Airport, where you'll find the Barrier-Free Tour Center and its friendly staff ready to serve.
The center is run by a non-profit organization working in cooperation with the prefectural government to serve visitors with disabilities to the islands. The center provides help and information on transportation, accommodations, and activities for guests with physical disabilities or limitations. If you need any special equipment during your stay in Okinawa, such as wheelchairs, the center has equipment that can be loaned out (advanced reservations are required at 098-858-7760). The staff of the center firmly believes that Okinawa has something for everyone to enjoy and want to ensure that guests have access to all the information and equipment they need to allow that to happen.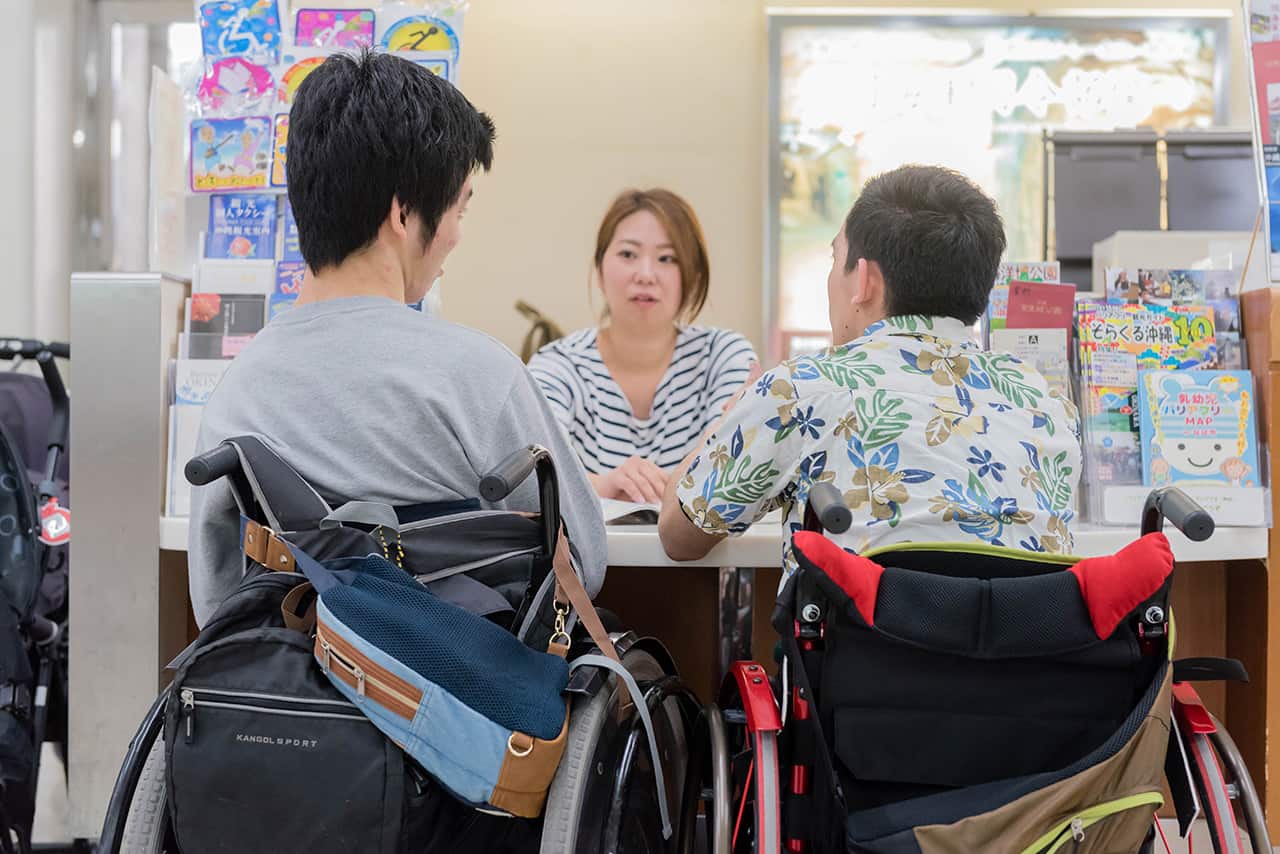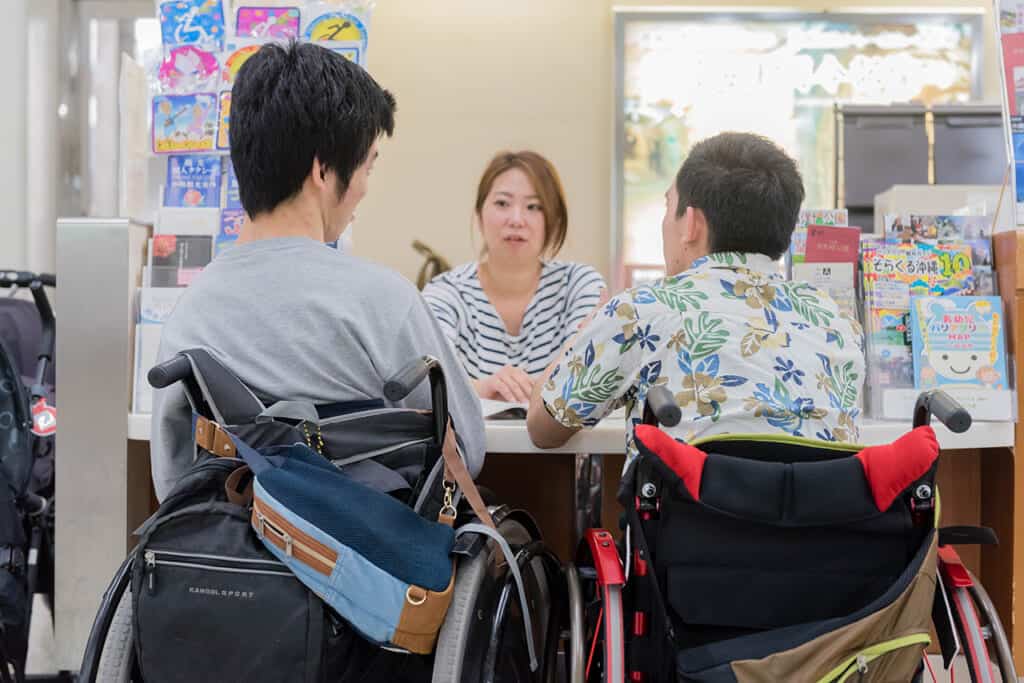 Okinawa is focusing on improving accessible tourism and continues to add to its growing list of attractions, establishments, and activities that can be enjoyed by those with physical limitations. The Barrier-Free Tour Center's website contains several itineraries made for those with disabilities having many of the same activities found in standard itineraries, including participating in watersports, exploring nature, visiting historical sites, and of course, enjoying the local cuisine. Here are a few highlights of the itinerary.
Chura Sun Beach
One of the largest of Okinawa's beaches is also the most accessible. Just a 15-minute drive from Naha airport, it is possible to rent a beach-friendly "chair boat," which is equally steady in the water as it is on land due to its oversized inflatable tires. Whether lounging on the warm beach or floating gently in the clear blue waters, it's the perfect introduction to a relaxing stay in Okinawa.
Yanbaru Learning Forest
This northern area of the main island has a barrier-free educational center, with a wooden path making it accessible for wheelchairs and those with mobility restrictions. Local guides explain the ecology of the forest and its relationship to the local people of Okinawa.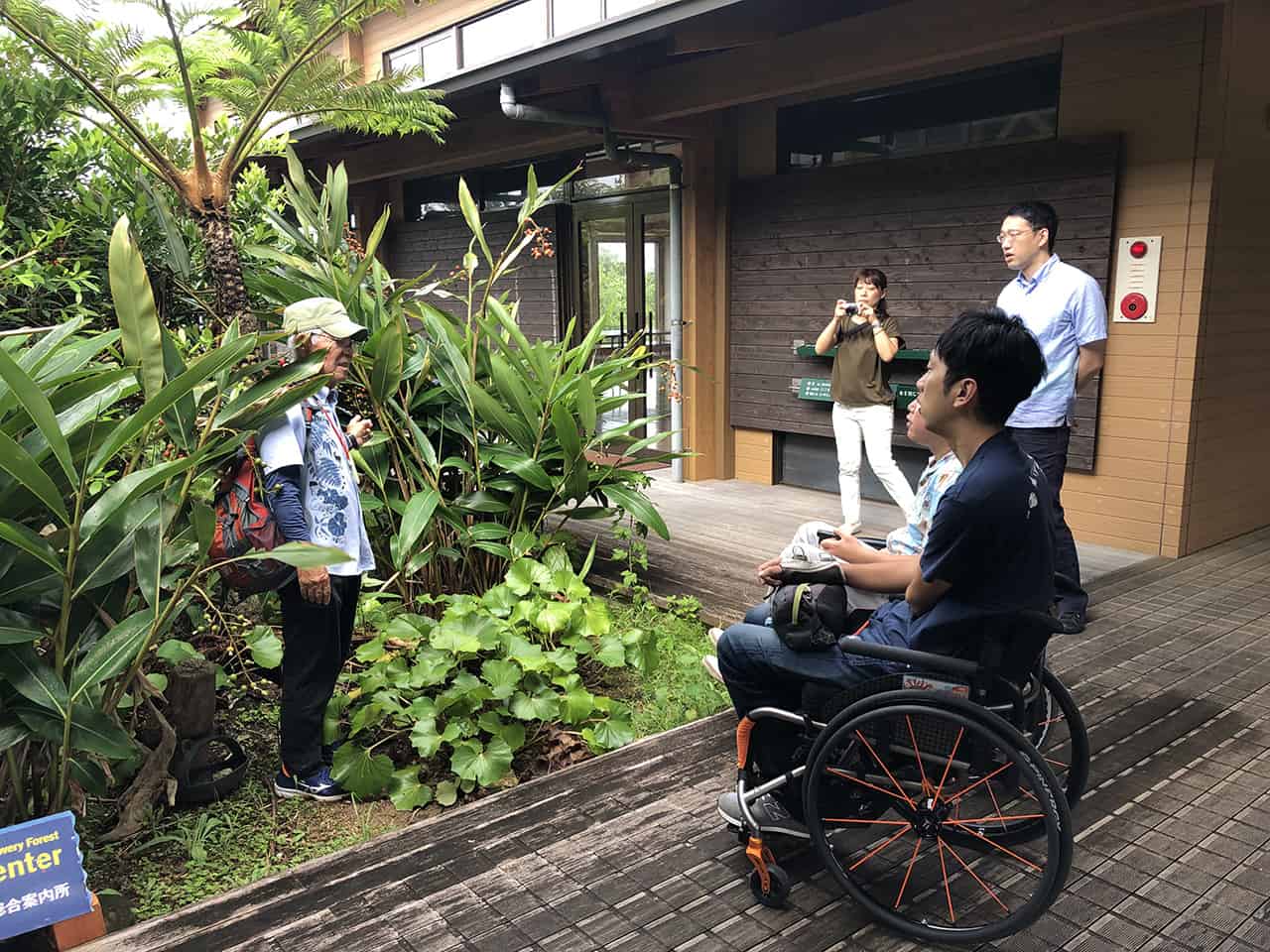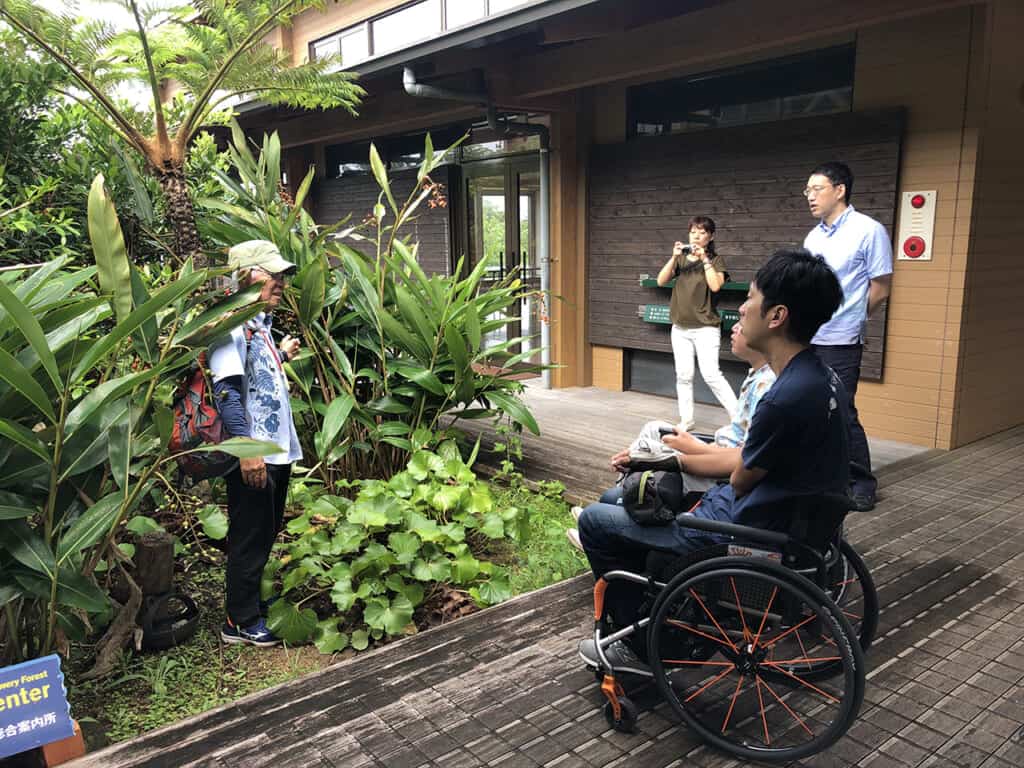 There are camping facilities and accommodations here suitable for guests of all abilities, perfect for those who wish to observe the forest's wildlife's nocturnal activities or be left breathless by the number of stars visible in Okinawa's dark skies.
Ishigaki Island, Kabira Bay Cruise
Cruise the waters off of Ishigaki Island in a glass-bottomed boat that is entirely wheelchair accessible. The staff is trained to help load and unload passengers who use wheelchairs before departing for a cruise over incredible coral reefs swarming with tropical fish. The design of the boat allows an unblocked view of the ocean even from a seated position.
Yaima Village
Overlooking scenic Nagura Bay on Ishigaki Island, this theme park features reconstructed century-old houses set up as a historic local village. The entire park is barrier-free, and visitors of all abilities can enjoy learning to play local instruments, Shisa (the legendary Okinawan Lion-Dog) painting, weaving, and even feeding the friendly squirrel monkeys that live in the zoo.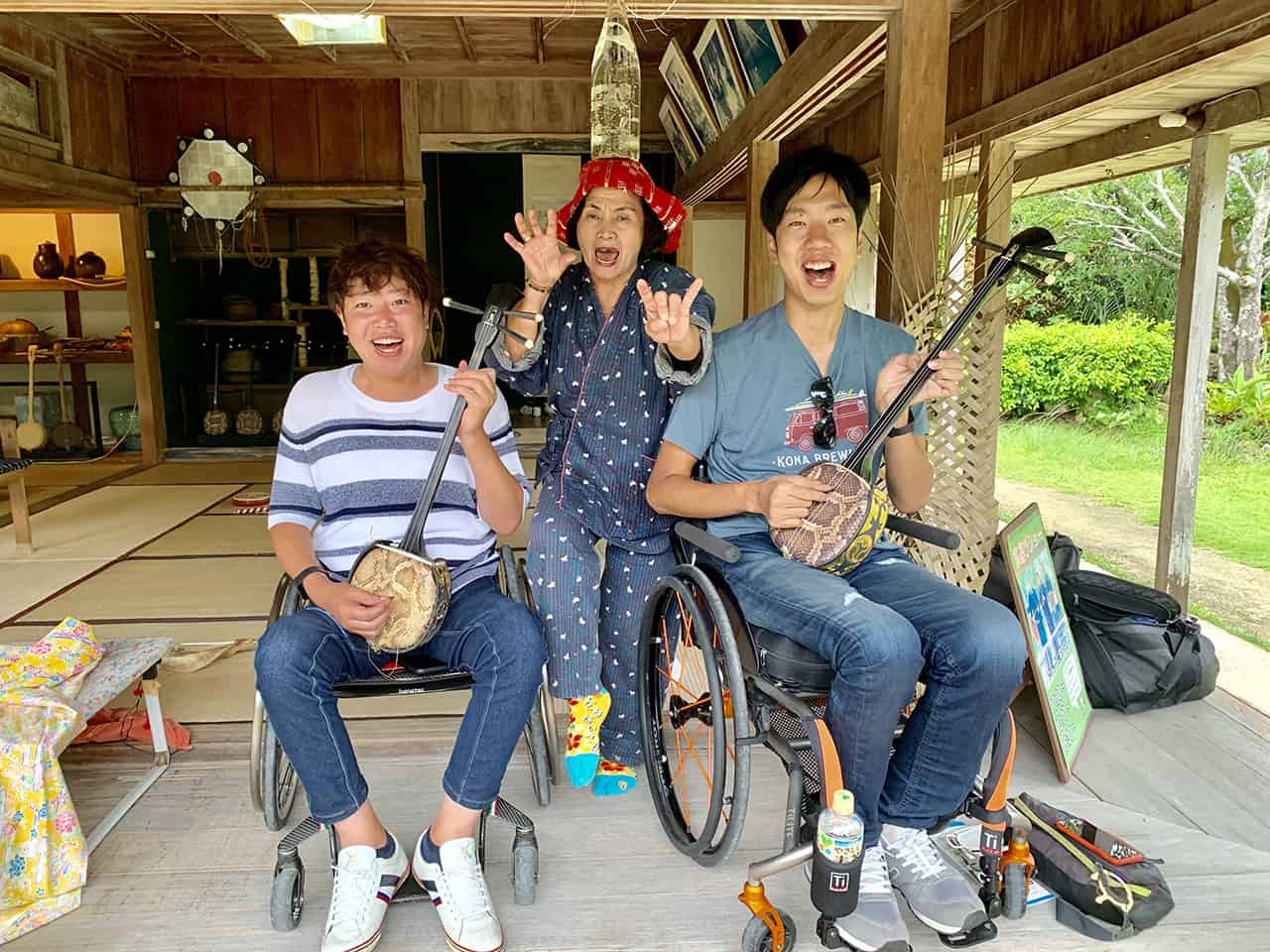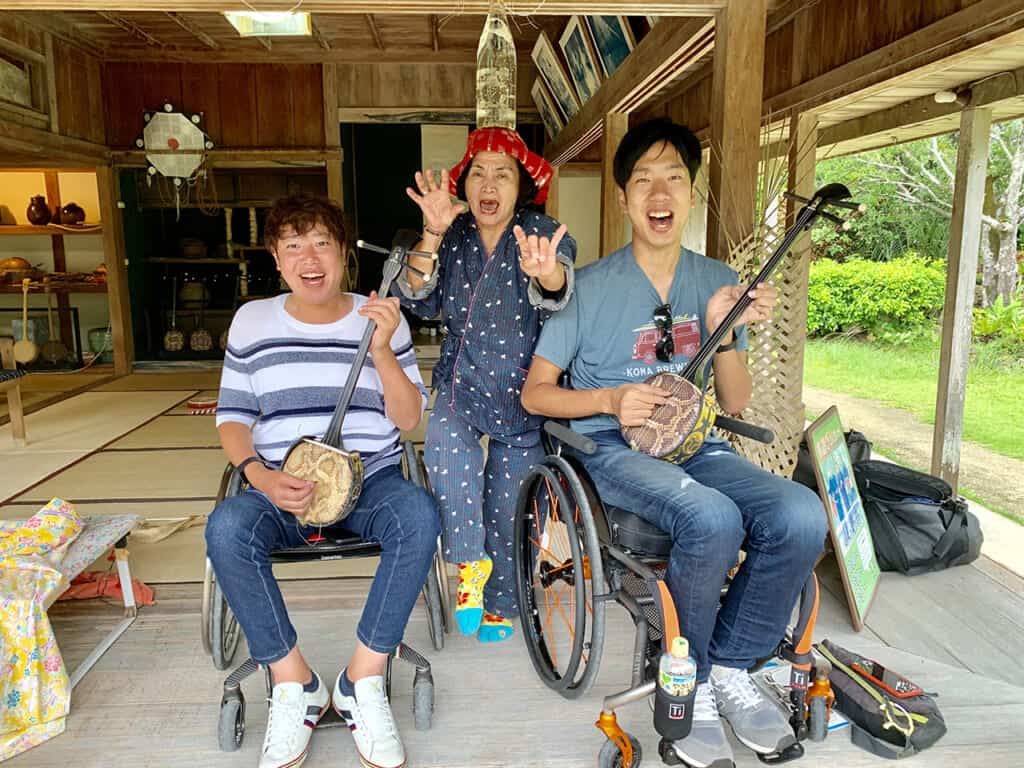 Additionally, if you are visiting Naha City, which is conveniently accessible from Naha Airport, you can use the monorail to visit Kokusai Dori Street (Naha's main shopping area), Shurijo Castle Park, and local museums and other attractions at your own pace.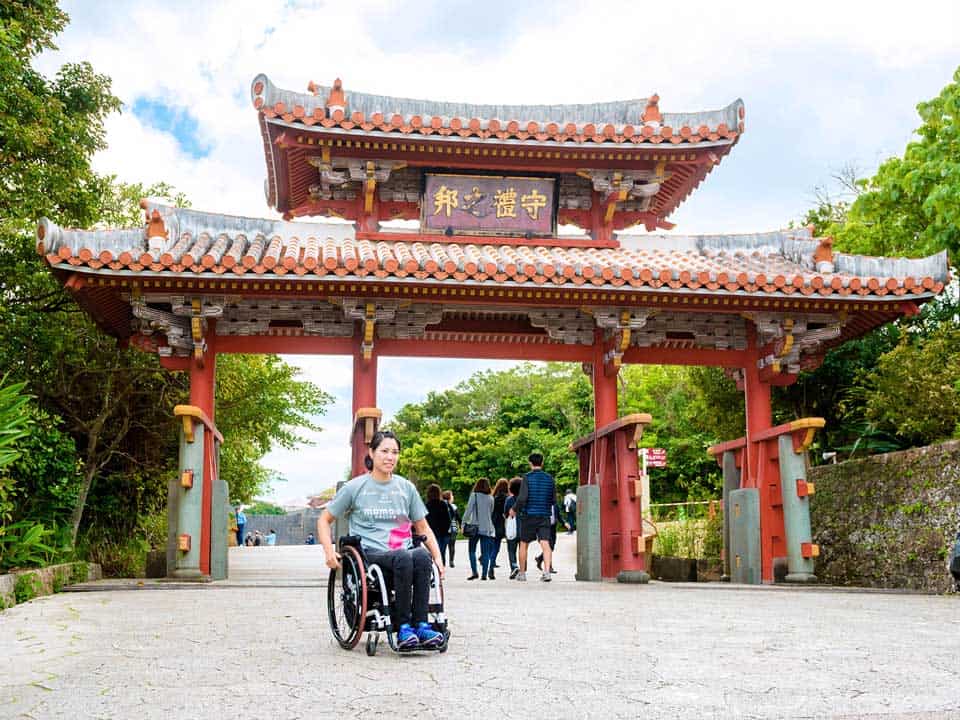 Before travelling, please always check the latest government advice about your destination.
In Okinawa, natural wonders, outdoor activities and relaxing hotels are easy to access by monorail, welfare vehicles, or taxis. For families with disabled travelers, Okinawa's efforts toward making your trip easier pay dividends in the quality of time you will spend relaxing and enjoying the welcoming culture of Japan's southern islands.
Learn more

Photos by OPG