The story of Japanese prosthetics manufacturer Nakamura Brace (中村ブレイス) is made up of a multitude of comebacks. Among its episodes, you'll find the near-death experience of its founder, the regeneration of his ancient countryside hometown, and the improvement of innumerable patients' lives all around the world.
On my visit to the historic mining hub of Omori Town (大森) in the Iwami region of Shimane Prefecture, I was lucky enough to sit down with the comeback king himself — Mr. Toshiro Nakamura — to learn about his incredible story. It begins a world away from this pastoral pocket of Japan, shown when Nakamura-san proudly holds up a black and white class picture from California.
The Story of Japanese Prosthetics Manufacturer, Nakamura Brace
It was there that he studied the prosthetics craft throughout his early twenties, learning to design and build artificial limbs, braces, and supports for patients. Little did he know, he'd be spending some time in a hospital bed himself before returning to Japan.
Nakamura-san was the victim of a hit and run, which left him in such a bad state that the bystanders who gathered around were certain that he was dead, or soon to be. When I meet him, he's refreshingly cheery for a person recounting their brush with the reaper; I get the sense that nothing could possibly dampen this man's spirits.
Certainly nothing as trivial as a near-fatal hit and run, anyway. To his friends' and family's amazement, Nakamura-san was back on his feet not long after and as lively as ever. Who knows how things would have panned out for Omori Town had its future patriarch not been so hardy.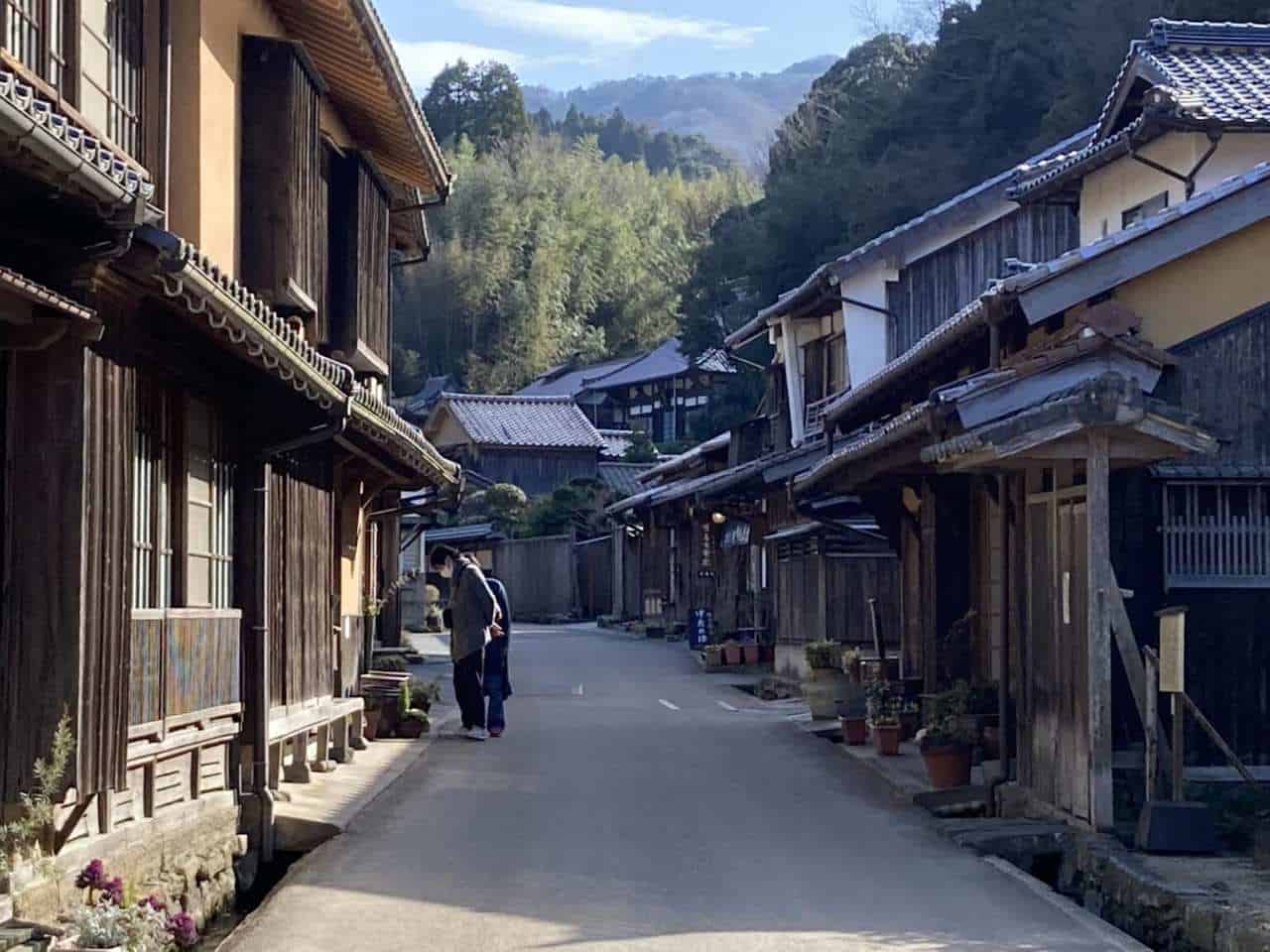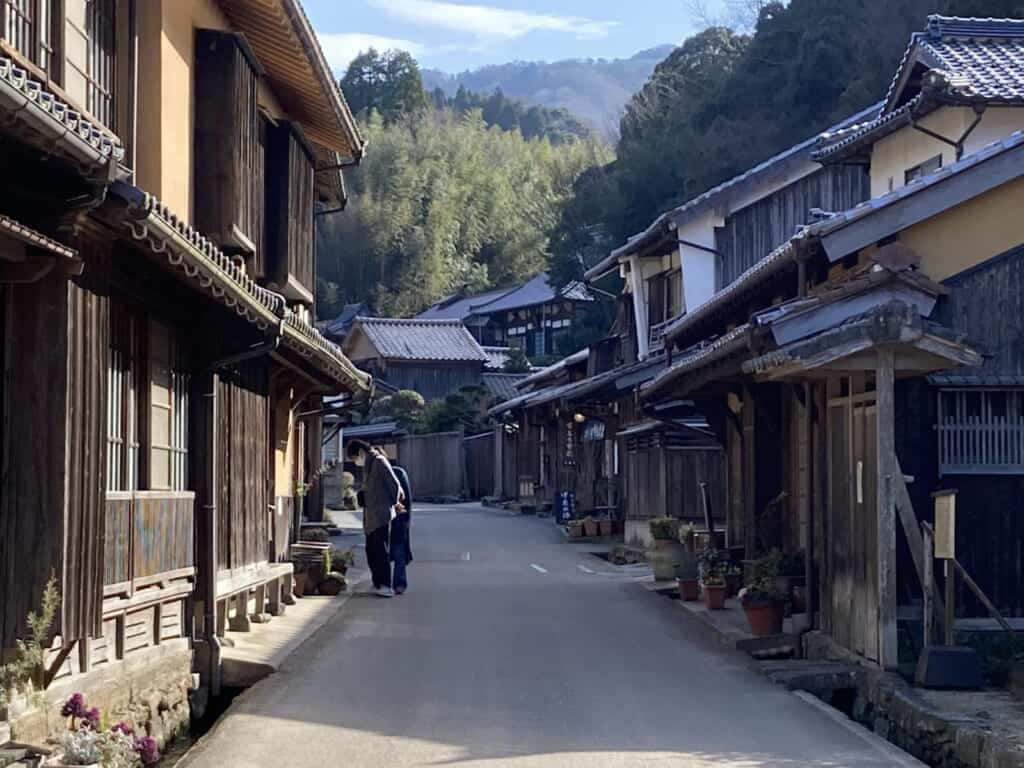 Revitalization of Japan's Historic Mining Town
This historic town was once at the heart of the Japanese silver trade, thanks to the nearby Iwami Ginzan Silver Mine. After it closed down in the early 20th century, much of the town fell into dilapidation. Nakamura-san says he was called crazy for returning to this "ghost town" after getting such a solid education in the States.
It was a strong sense of obligation to his hometown which drew him back when it came time to start his own prosthetics firm, at just 26 years old. He explains, "We are Omori born […] everyone forgot our legacy. Nobody rose to the challenge, so I came back to take it on."
Turning around an entire town's fortunes is no small task, and it would take decades to realize fully. Nakamura-san started with his ancestral home — the grand samurai mansion, which we're currently on the bottom floor of. It's one of the hundreds of beautiful Edo Era buildings which line the main street of Omori, both white-plastered samurai villas and wooden merchant homes.
As his prosthetics business grew from a one-person operation into an industry-leading firm, he was able to invest more and more funds into the regeneration of these houses. He estimates that his company has completed over 60 restorations to date, preserving each of the buildings' original aesthetics. It's a fantastic case study in sustainable development — repurposing old, unused spaces into family homes and thriving independent businesses.
Not only that, it was Nakamura-san who led the charge in having Iwami Ginzan Silver Mine listed as a UNESCO World Heritage Site in 2007: the crowning achievement of his countryside regeneration. As you walk around these quaint streets — soaking up the historic atmosphere, shopping in the colorful boutiques, and swapping friendly smiles with the locals — it's largely him you have to thank.
Bespoke Japanese prosthetics
One of said locals is Mr. Teraoka, who's in charge of showing us around the various workshops and product lines at Nakamura Brace HQ. While we relax in the meeting room, he brings over some of their finished products for us to inspect.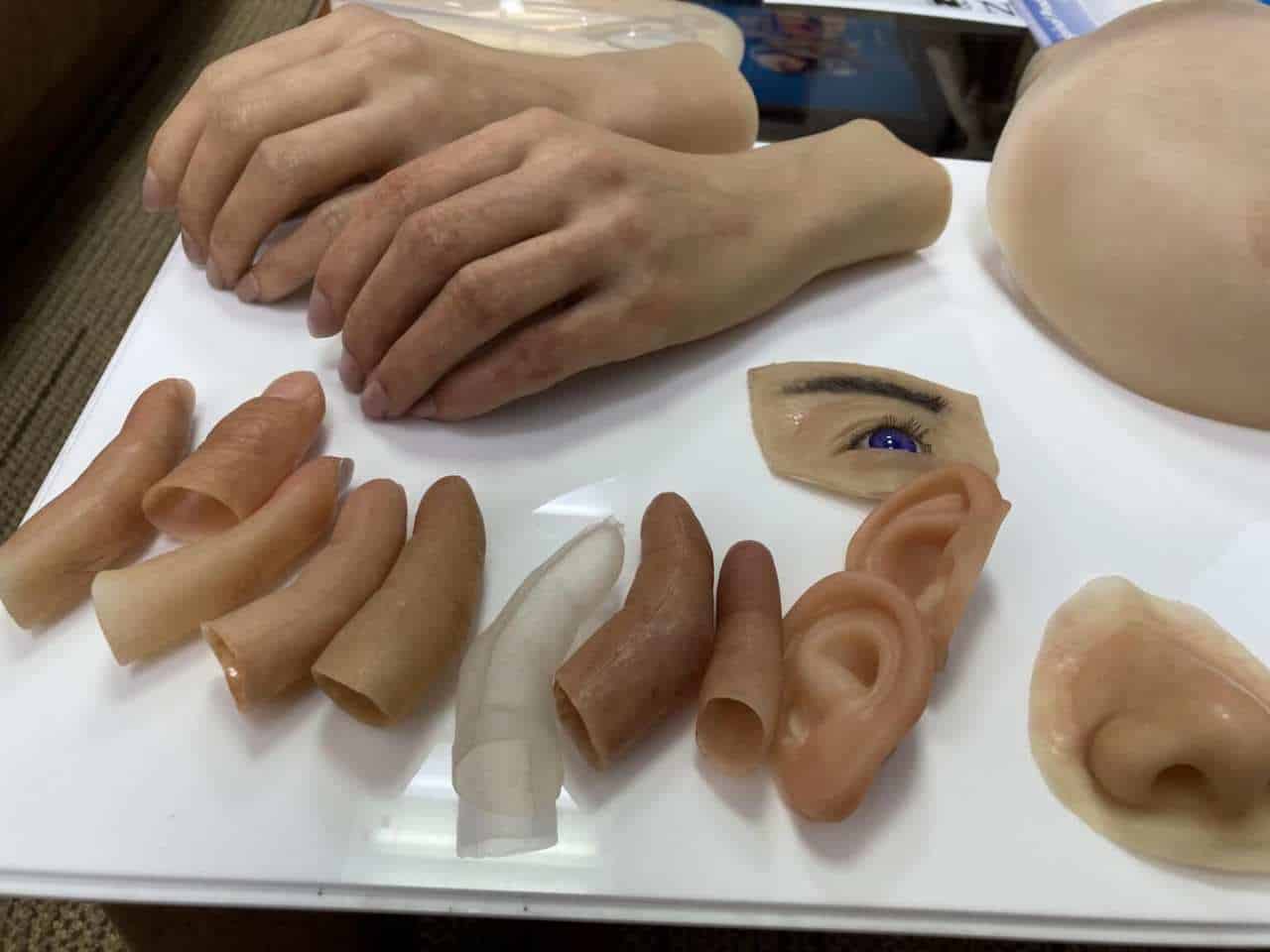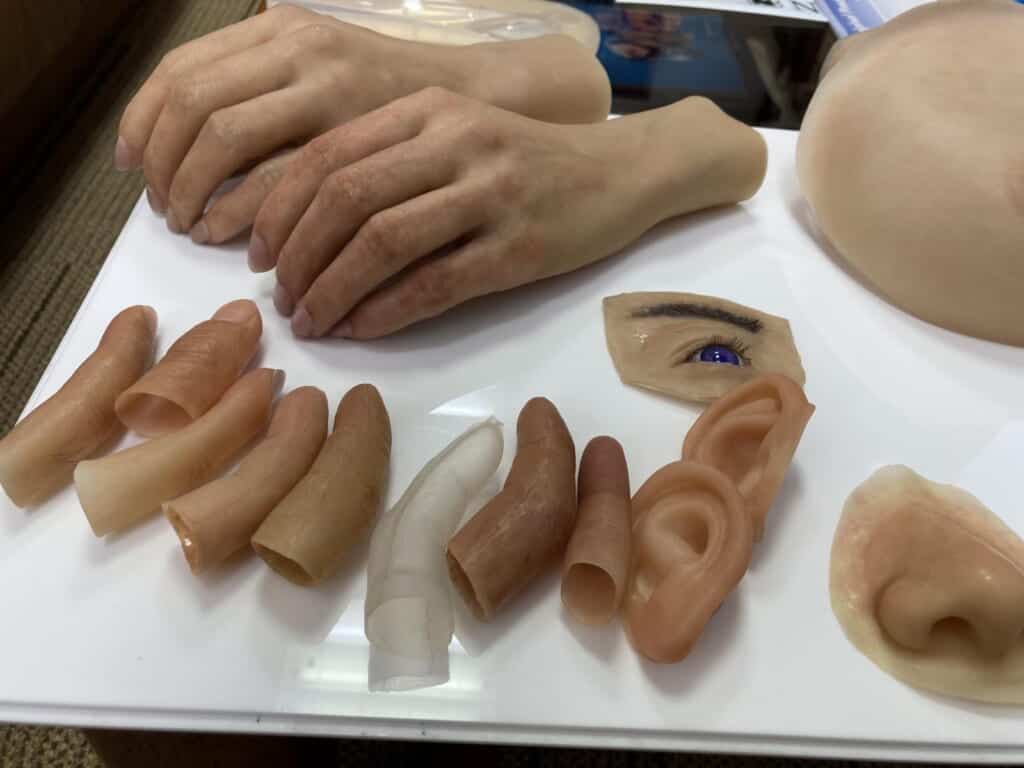 He places down a board with an assortment of super-realistic body parts on top. These have been molded and painted to be pretty much indistinguishable from the real things. The level of detail on the hands is particularly impressive, painted with all the subtle patterns of blood vessels and skin creases. The only giveaway is their silicon texture.
I'm told that nail polish can even be applied to these advanced pieces of 'medical art.' Added touches like this prove that their prosthetics aren't just about function but also giving the gift of dignity and returning a feeling of normality to people whose lives have often been turned upside down by illness or injury.
The company has been producing these bespoke pieces for around 40 years, but they originally started with something much simpler. Nakamura-san proudly pops off his shoe and produces an odor-free silicon insole he has been using for the past 20-odd years: the very first line of products he ever dreamed up.
Since those days, the operation has scaled massively, and the company has taken over some of the surrounding buildings to accommodate. After finishing our green tea, we head off for a look around. Nakamura Brace isn't usually open to visitors, so I feel privileged to be getting a peek behind the scenes.
How are prosthetics made at Nakamura Brace?
The place is abuzz with activity. First, we make our way to the plaster workshop, where a master and apprentice are busy shaping molds with casts taken from hospital patients. These will be used for all kinds of purposes, from creating prosthetic limbs to building braces to help handicapped children walk. At first, it's sad to see molds taken from such small kids, but my spirits are soon lifted by imagining the difference this work will make to a family's lives.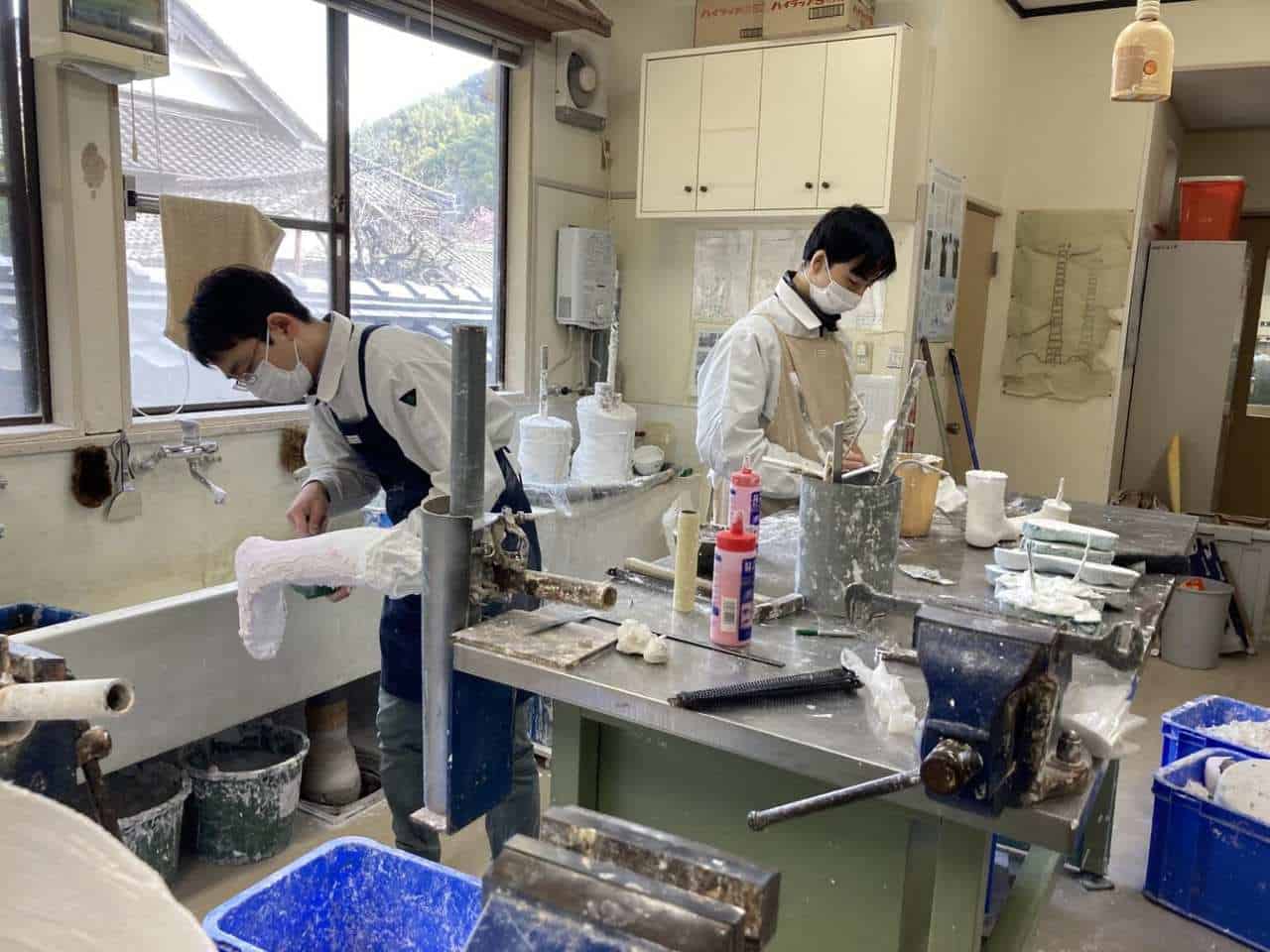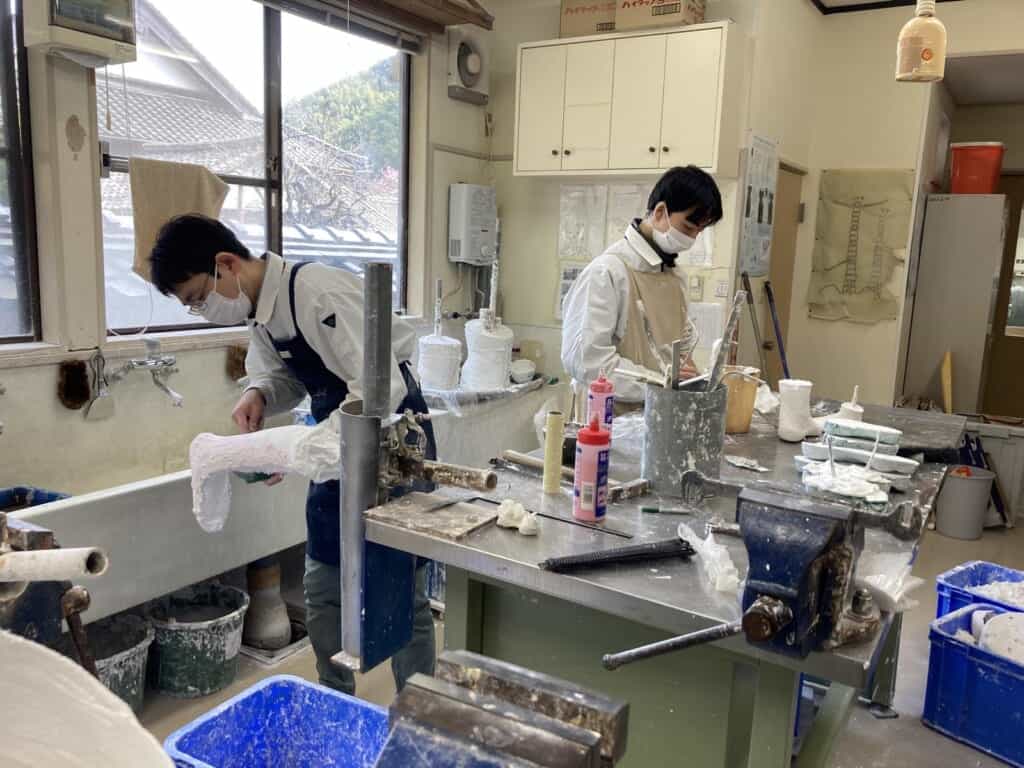 Likewise, for the prosthetic arms and legs in the physiotherapy studio. The smell of polyester is in the air from the custom-molding workshop in the next room, as Teraoka-san gives a demo of a mechanical arm and shows off some images of the prosthesis made for Paralympian swimmer Mei Ichinose to aid her in strength training.
We continue through a wide, open room where employees are busy sewing straps onto back braces for spinal injury patients and up the wooden staircase to the second floor. Here there's a team of women working on colorful headgear, to be worn by children with conditions such as cerebral palsy.
I'm struck by how many young people I see around the workshops, which is extremely rare in the Japanese countryside. The tendency is for the Japanese youth to flock to the cities, leaving rural parts of the country to stagnate.
However, I'm told by Teraoka-san that within the last few years alone, they've hired young graduates from Hokkaido, Tokyo, Oita, Hiroshima, and beyond. Nakamura Brace has managed to reverse the trend by creating lucrative employment opportunities in the countryside, and an attractive community for people to live in.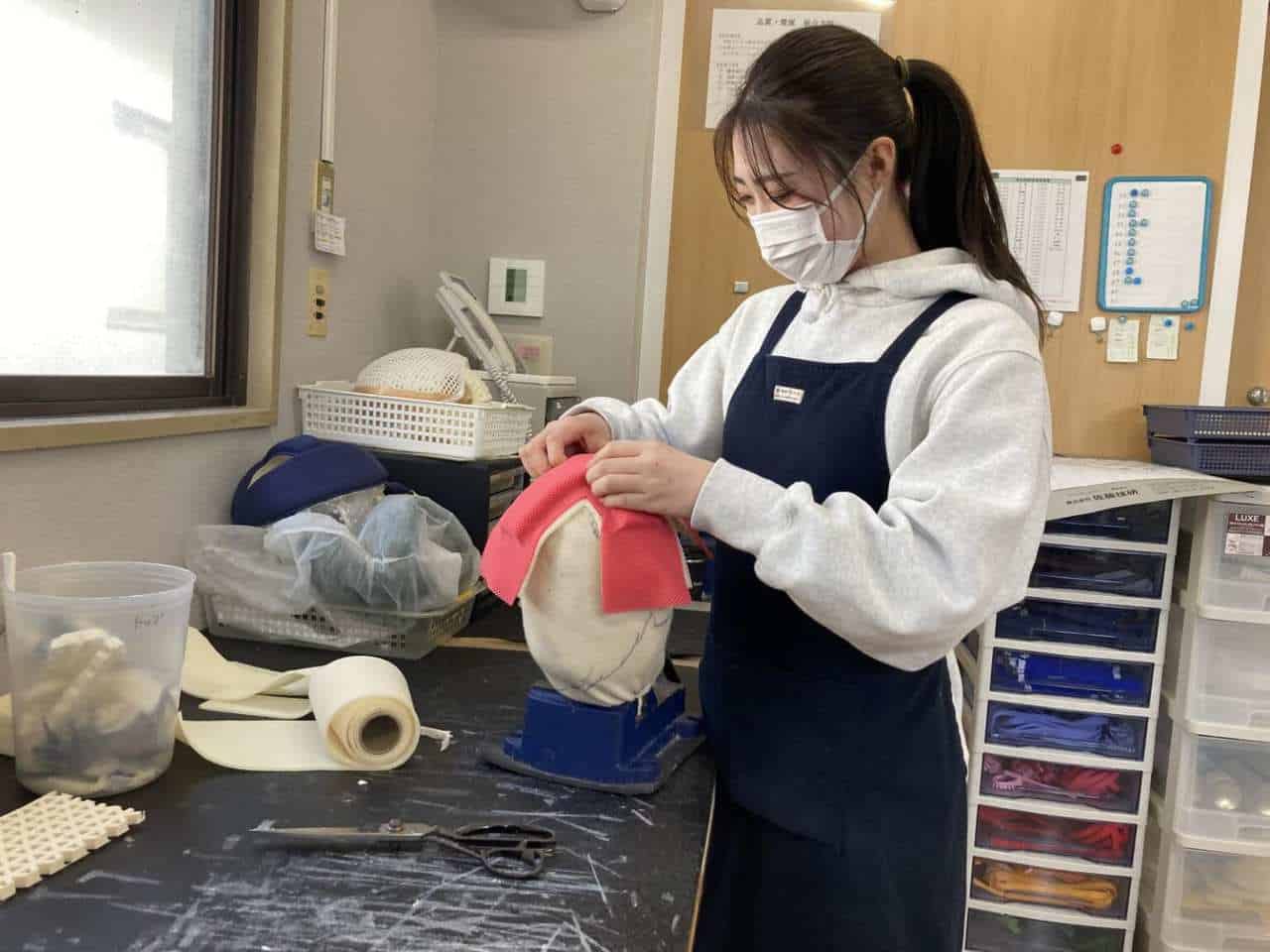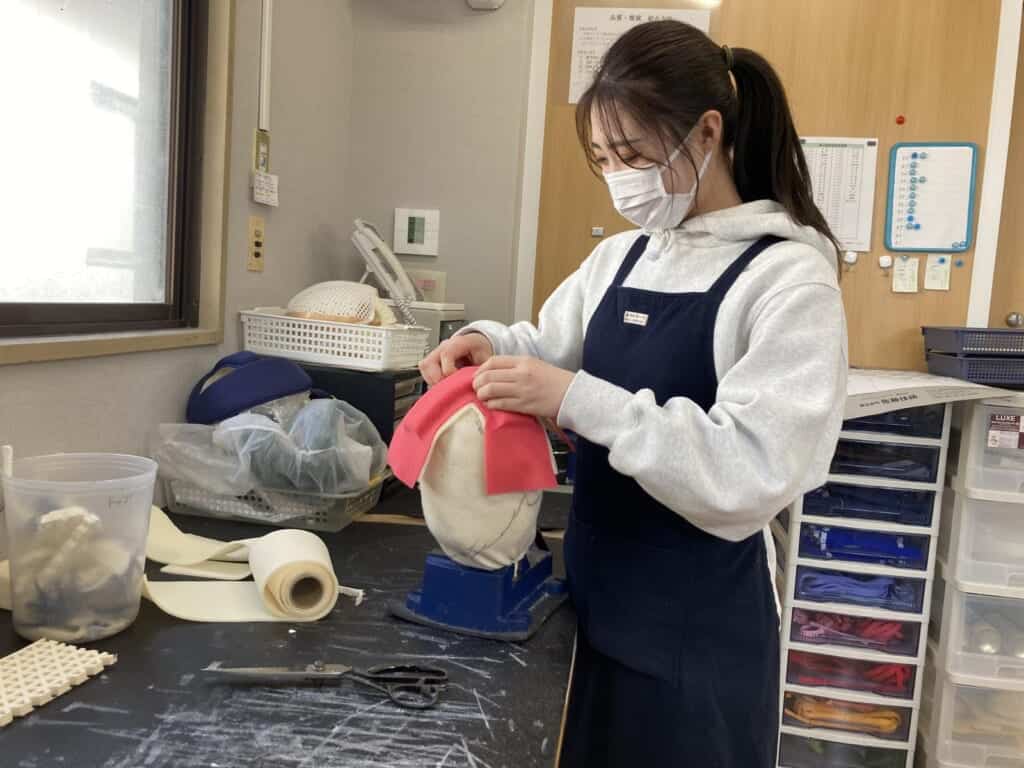 The Global Reach of Nakamura Brace
Nakamura-san's vision is wider than just the local though; he aims to promote Japan as a bastion of kindness around the world. Towards that end, he offers Nakamura Brace's services to underprivileged individuals from developing countries and manufactures affordable versions of his products to make them financially attainable for all.
One of the most uplifting examples is the story of a young Mongolian boy whose picture hangs on the wall. The kid lost both legs in a fire on the plains and came to Japan to receive free prosthetics from Nakamura-san. The company provided him with aftercare through his young life, and he now works as a truck driver in America.
This is just one of many stories of resilience and restoration which fill the walls of this inspiring place. Thanks to the determination of one "crazy" young Omori native, the fortunes of the town have been turned around, enriching the lives of its residents and countless others across Japan and the globe.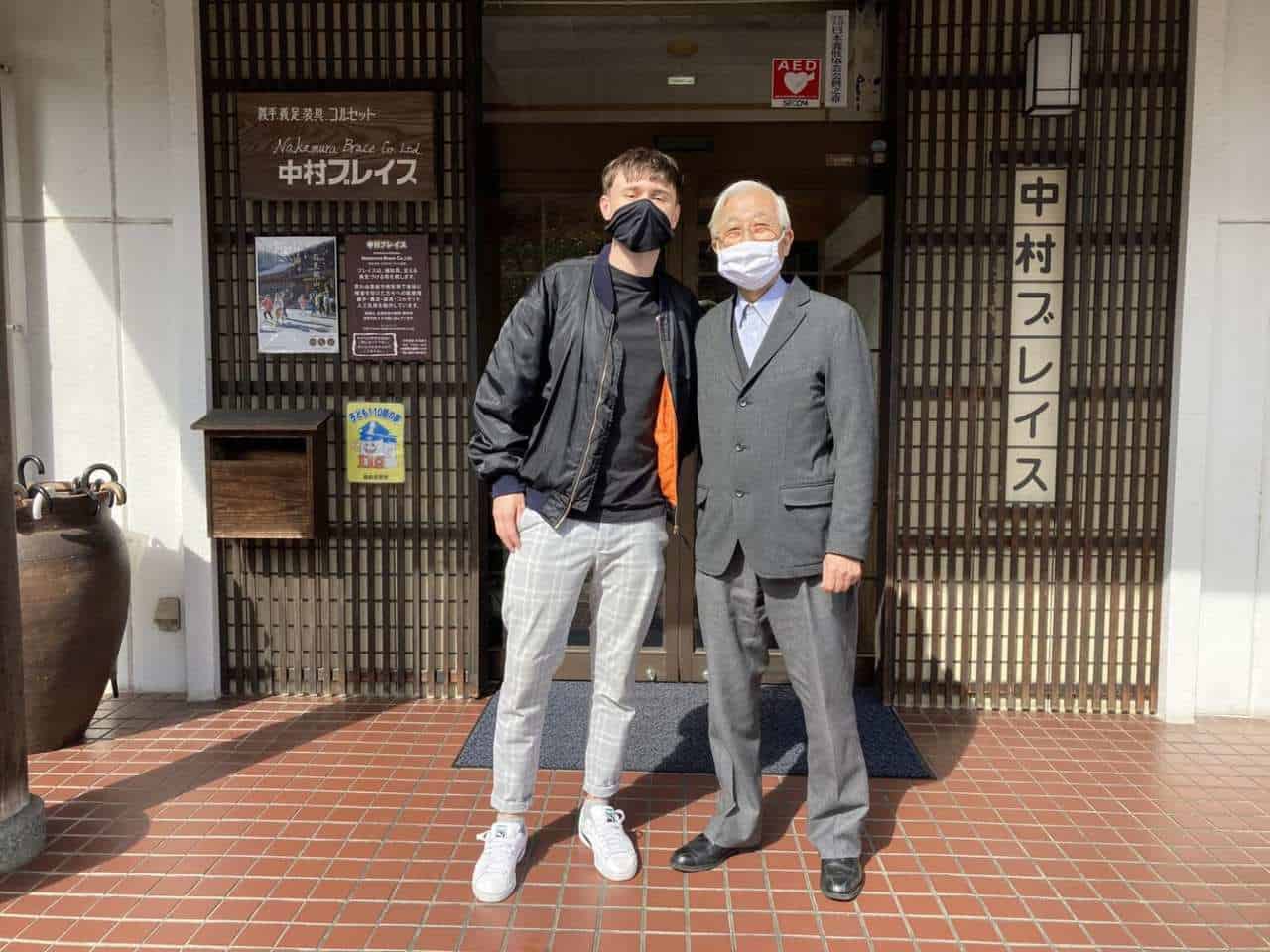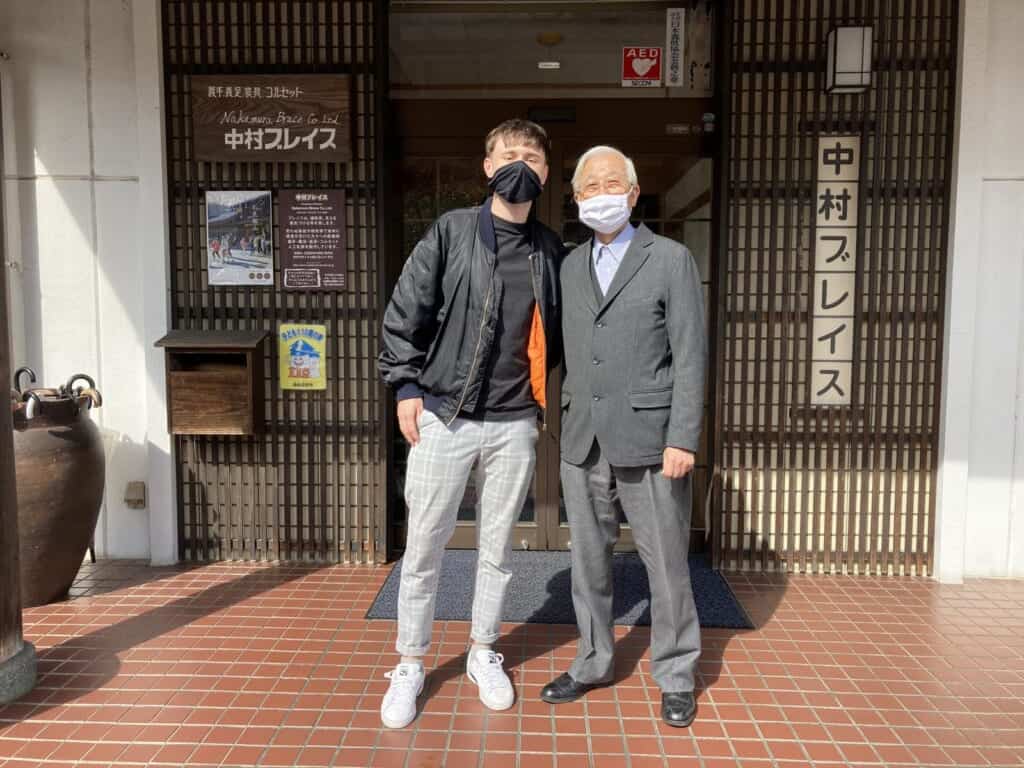 And the comeback king isn't done yet: Nakamura Brace is currently in talks with Shimane University to open a world heritage study center in the town. Despite being in his early seventies, it looks like this prosthetics pioneer has got plenty more in store for his beautiful corner of Japan.
Sponsored by Iwami Tourism Promotion Committee