Shizuoka Prefecture's fame comes from being the home to Japan's iconic volcanic mountain, Mt. Fuji, but this prefecture offers so much more than being one of the best viewing spots of this natural landmark. Its same-named capital, Shizuoka City (静岡市), is a convenient ride between Tokyo and Osaka on the Shinkansen bullet train line, making it a great stop between the two mega-cities for a trip rich with natural immersion, sampling the region's famous green tea, and other unique experience visitors shouldn't miss.
Shizuoka City (清水) is made up of three wards — Shimizu Ward (清水区, Shimizu-ku), Aoi Ward (葵区, aoi-ku), and Suruga Ward (駿河区, Suruga-ku), each representing different attractive points of Shizuoka: food, history, hospitality, a breathtaking landscape, and the unique manufacturing heritage. Here are some of the top attractions you need to visit during your visit to Shizuoka City:
MARUZEN Tea Roastery: Sample the Green Tea and Ice Cream
The unique manufacturing heritage of Shizuoka can be seen on many occasions. One of them is the production of green tea, an important product of Shizuoka Prefecture. Almost 40% of Japan's tea production is harvested there, thanks to the many sun hours with which Shizuoka is blessed.
The MARUZEN Tea Roastery, located in the commercial town district of Aoi Ward close to Shizuoka Station, is a Japanese tea specialty cafe that offers new styles of enjoying green tea and green tea ice cream, with different roasting temperatures and a huge variety of green tea.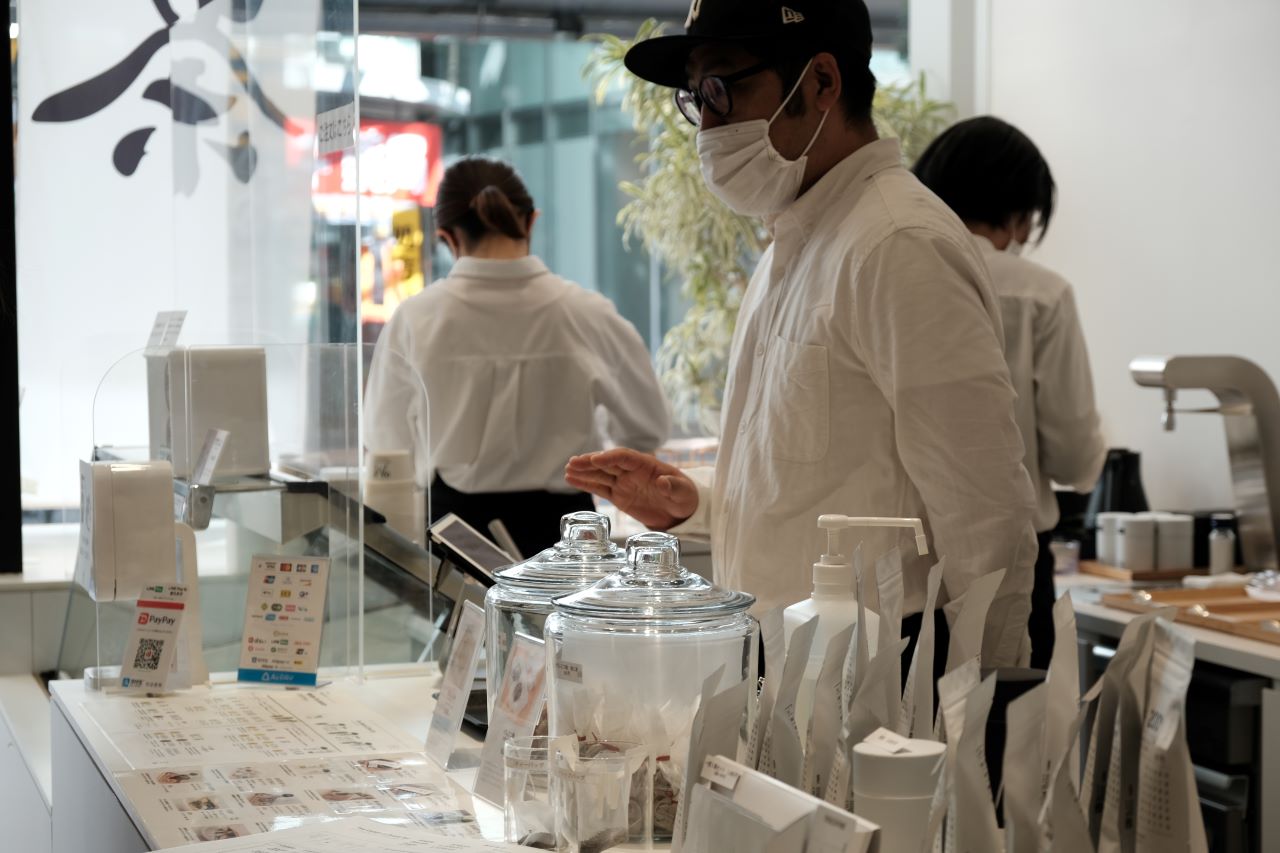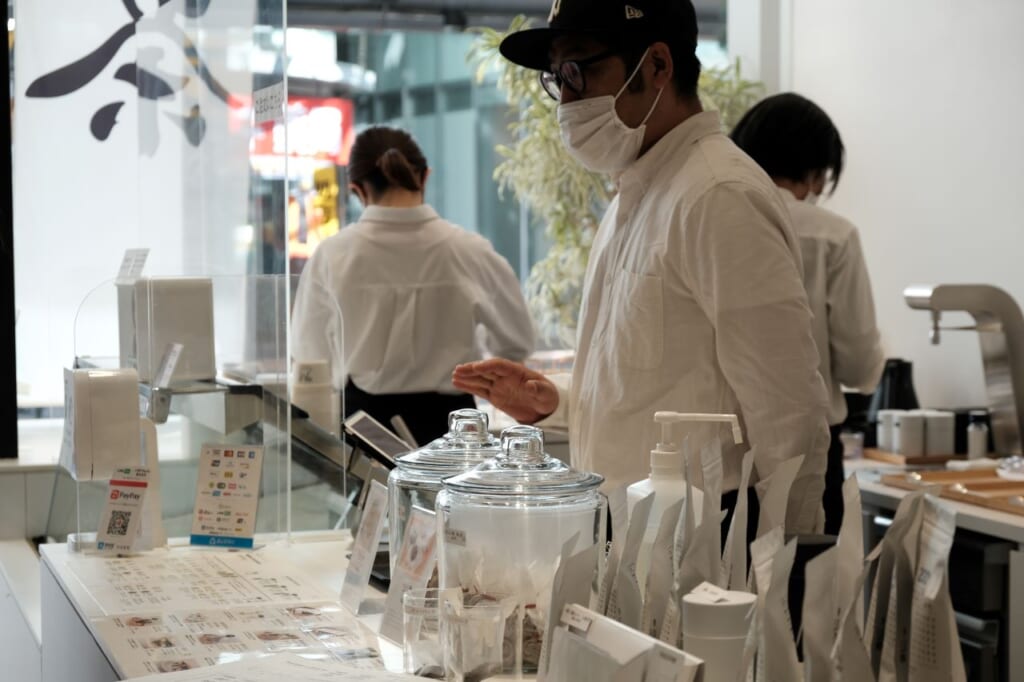 Between the eight different kinds of tea and ice cream, my recommendation is the set with two different teas and one ice cream. Each tea comes with its own timer so that you can make sure you get the perfect steep to draw out the robust flavors of your green tea.
Hagoromo Hotel: Try Pine Needle Roasted Meals
From the warm hospitality of the staff of the MARUZEN Tea Roastery, we move on to Shikuoka City's historical port town, Shimizu Ward, to the Hagoromo Hotel, located next to the Miho no Matsubara pine grove, designated as a World Cultural Heritage Site. The Hagoromo Hotel, on special occasions, hosts welcome parties for cruise passengers. Today, we are not here not just to join a welcome party but to also collect pine needles. This activity is pretty easy: just collect the pine needles on the ground.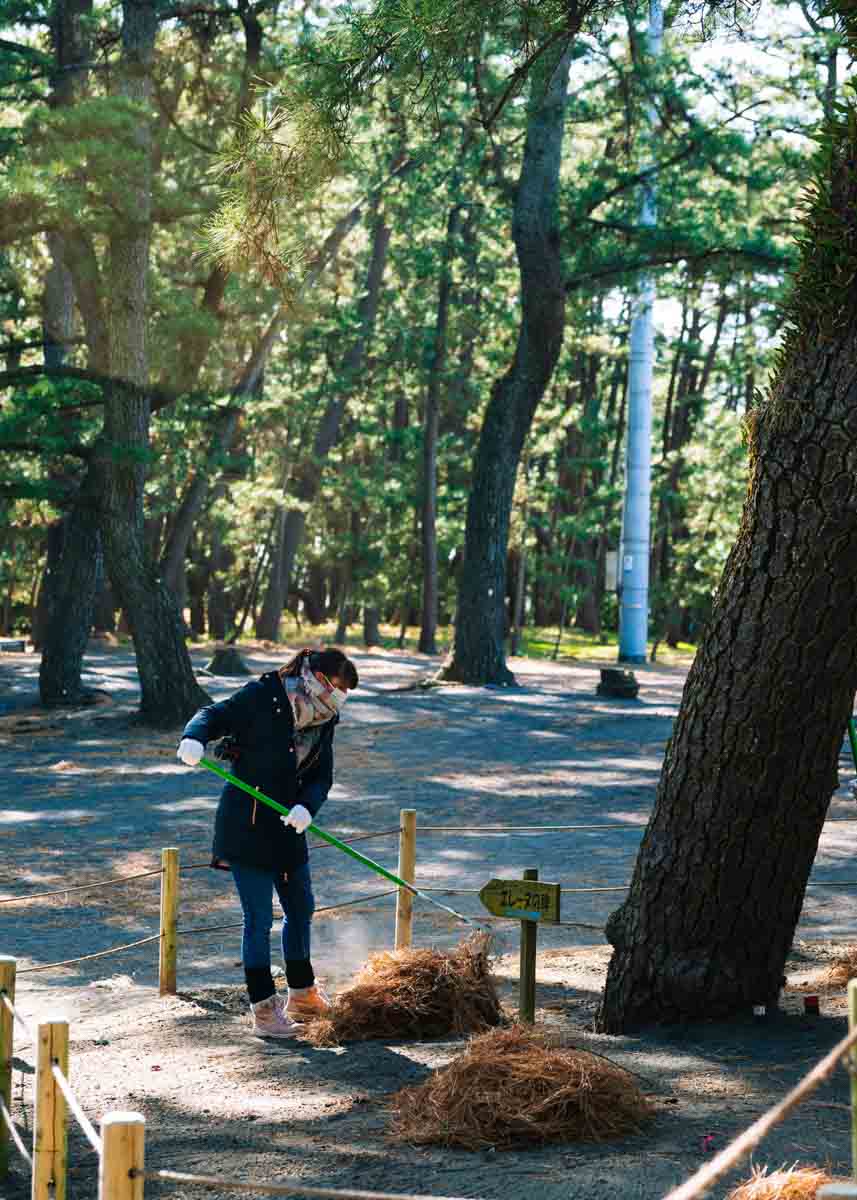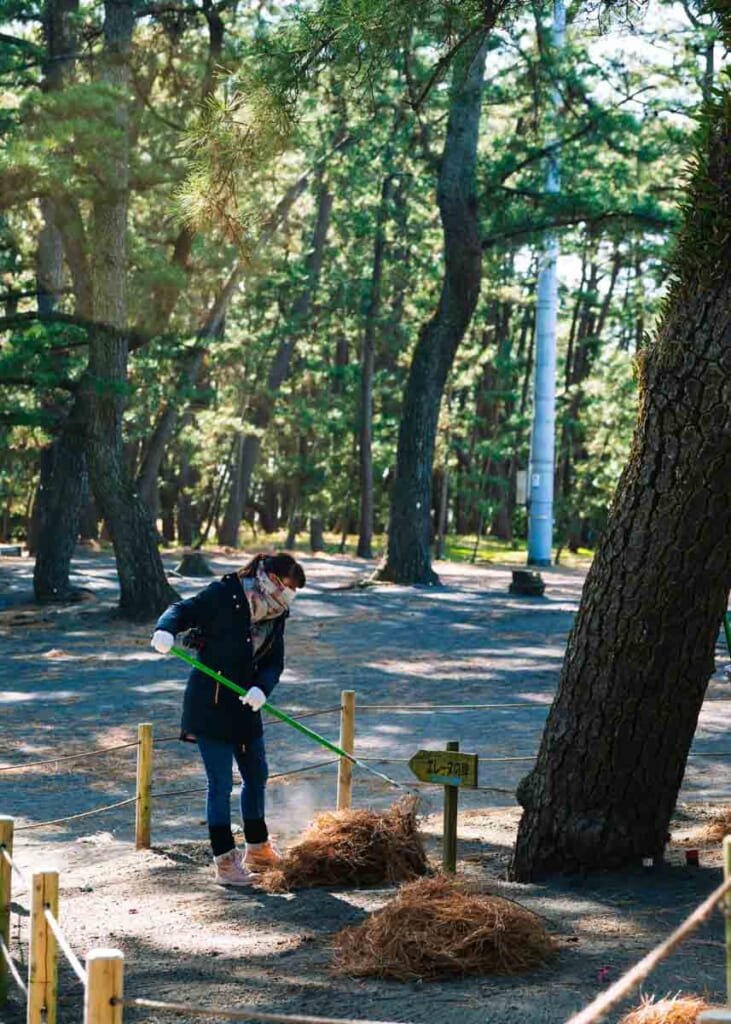 Preserving Miho no Matsubara and its pine needles is not only important from a sustainable point of view. Locals see it as their duty to preserve the pine grove for future generations, in order to share this treasure of Japan, which has been important since ancient of times, with the world.Having made several small mounds of pine needles, we put them in sacks and took them to the collection point.
The pine needles are used for several things, like using them for energy and cooking. We were in a lucky situation to try some of the delicious handmade food, like duck and takenoko bamboo shoot grilled over pine needles and fresh bread, with a slightly green color added by the pine needles we've collected.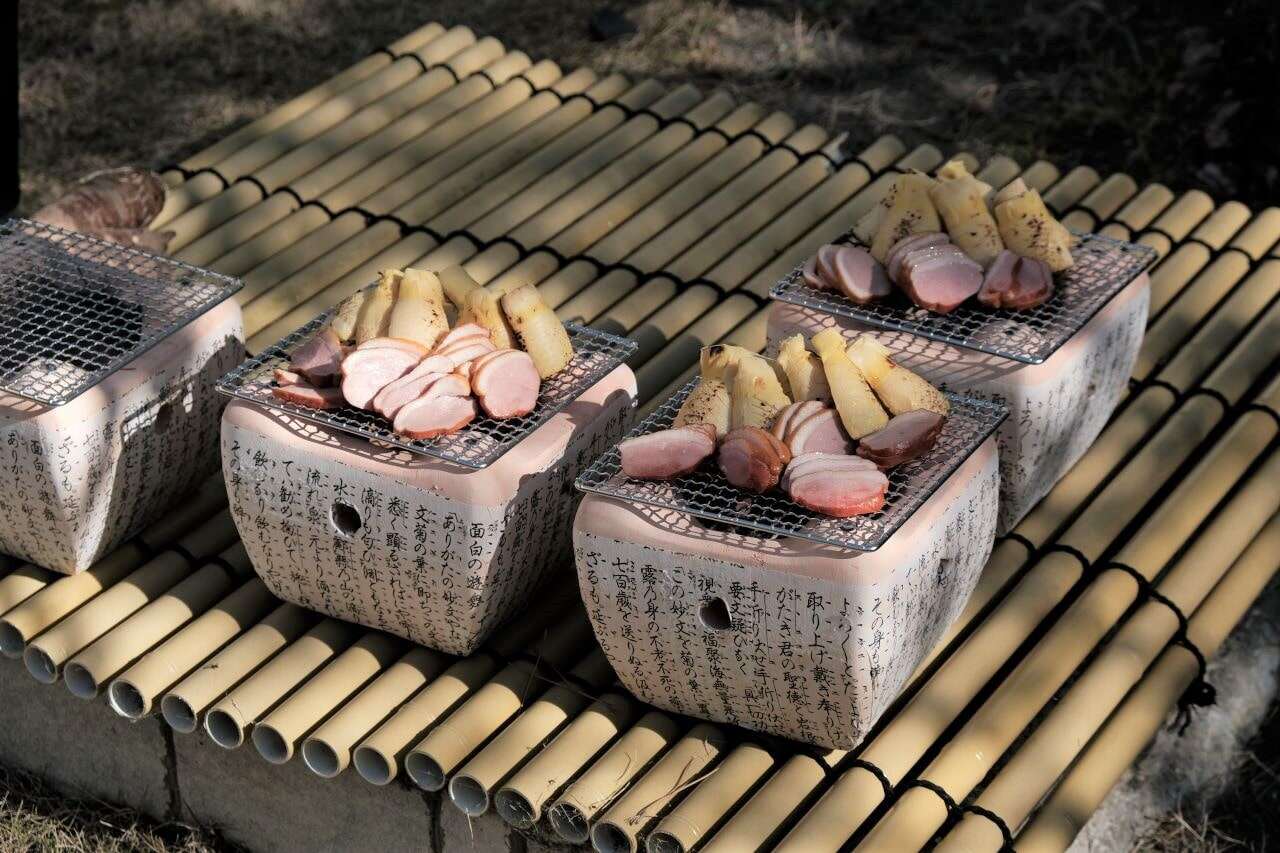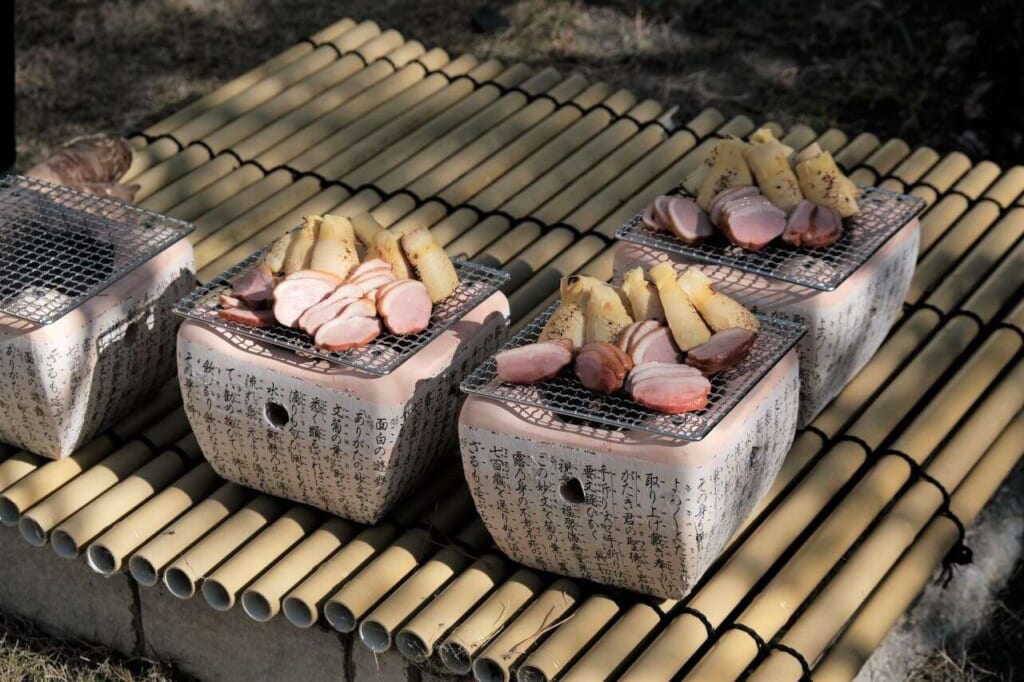 Oyasumi Dokoro: Make Your Own Traditional Japanese Incense
Shimizu Ward is also home to five stations of the 53 post stations of the Tokaido road, the most important of the Five Routes of the Edo period, connecting Kyoto to the old capital of Edo (now current day Tokyo).
Kanbara-juku, the 15th of the 53 stations of the Tokaido road, is the home of Oyasumi Dokoro, a small traditional Japanese house. Here you can get hands-on with the craft of making incense pastilles using a traditional recipe. Make your own nerikou, a small round incense pastille, consisting of several spices, which lasts for around 3 months and can be used as an air deodorant afterward.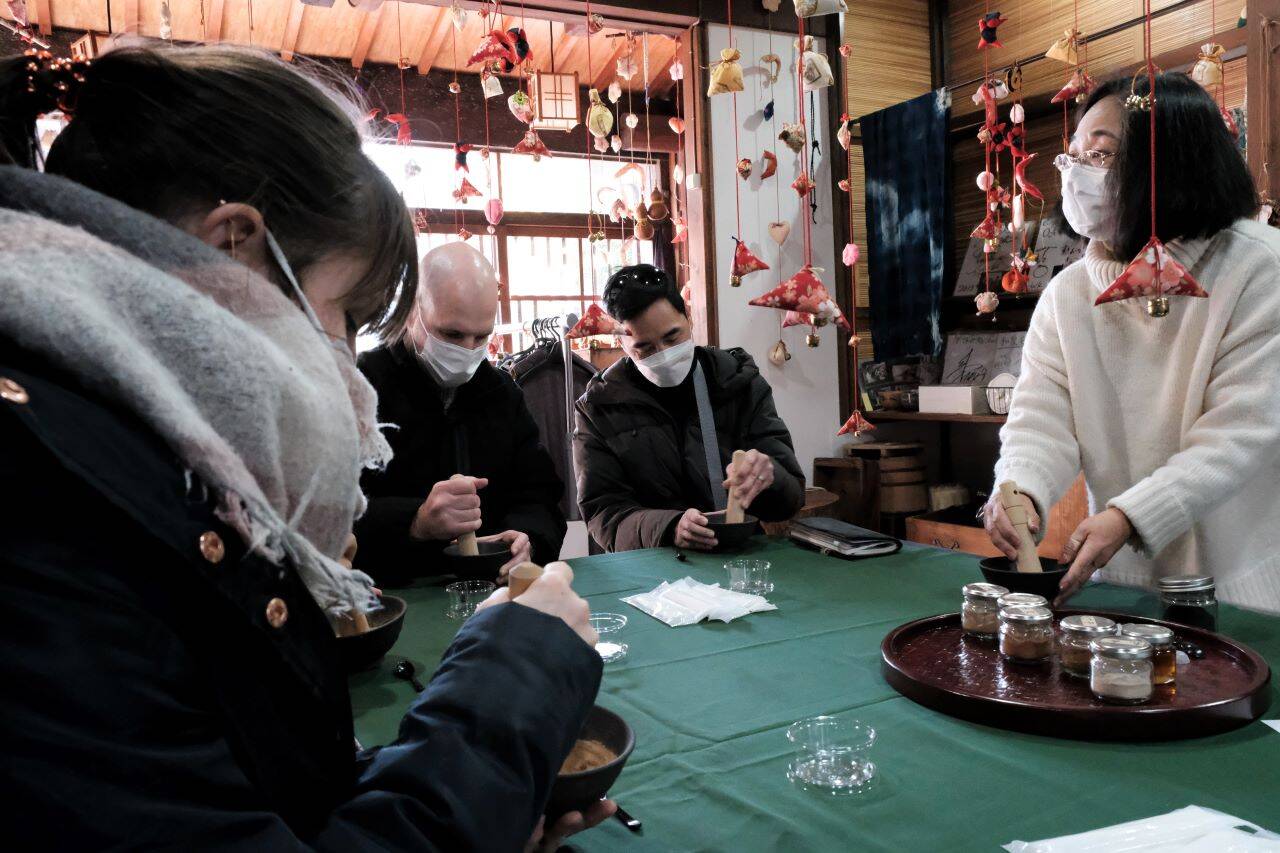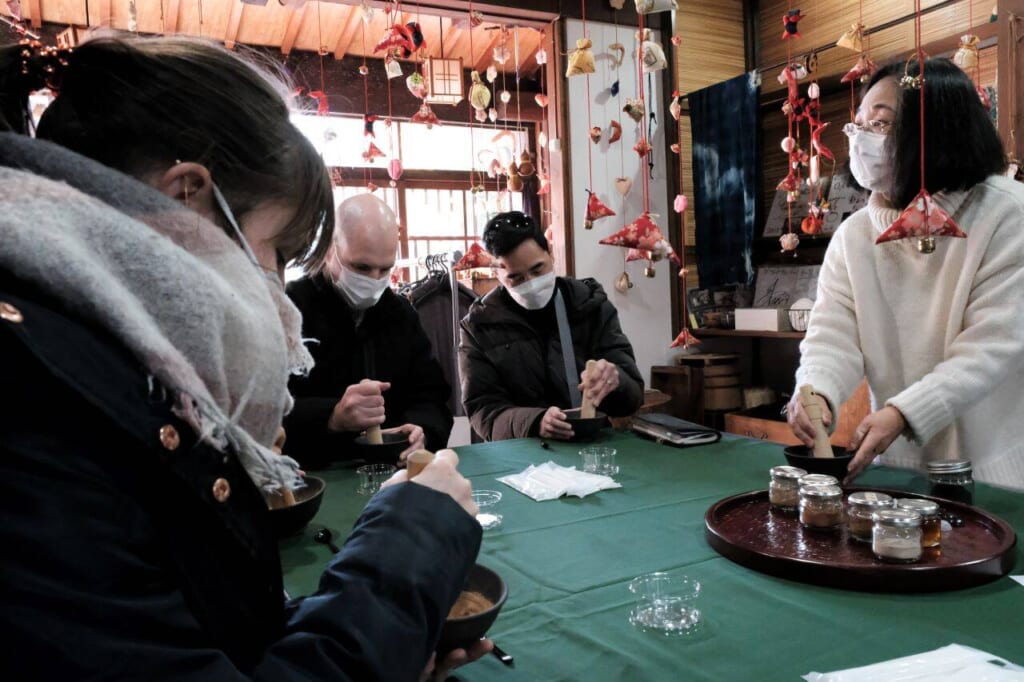 Shimizu Fish Market, A Tea Plantation, & Lunch with Mt. Fuji Views
While you're in Shizuoka City, you shouldn't miss the chance to experience the region's diverse cuisines. For fresh fish, head to Shimizu Fish Market "Kashi no Ichi", right in front of the JR Shimizu Station. Here you can buy fresh seafood directly from local wholesalers or enjoy seafood for lunch or dinner at the fish market restaurants.
Another highlight is the tuna auction in the morning, where wholesalers purchase tuna and other fresh seafood, which they will sell for reasonable prices during the day.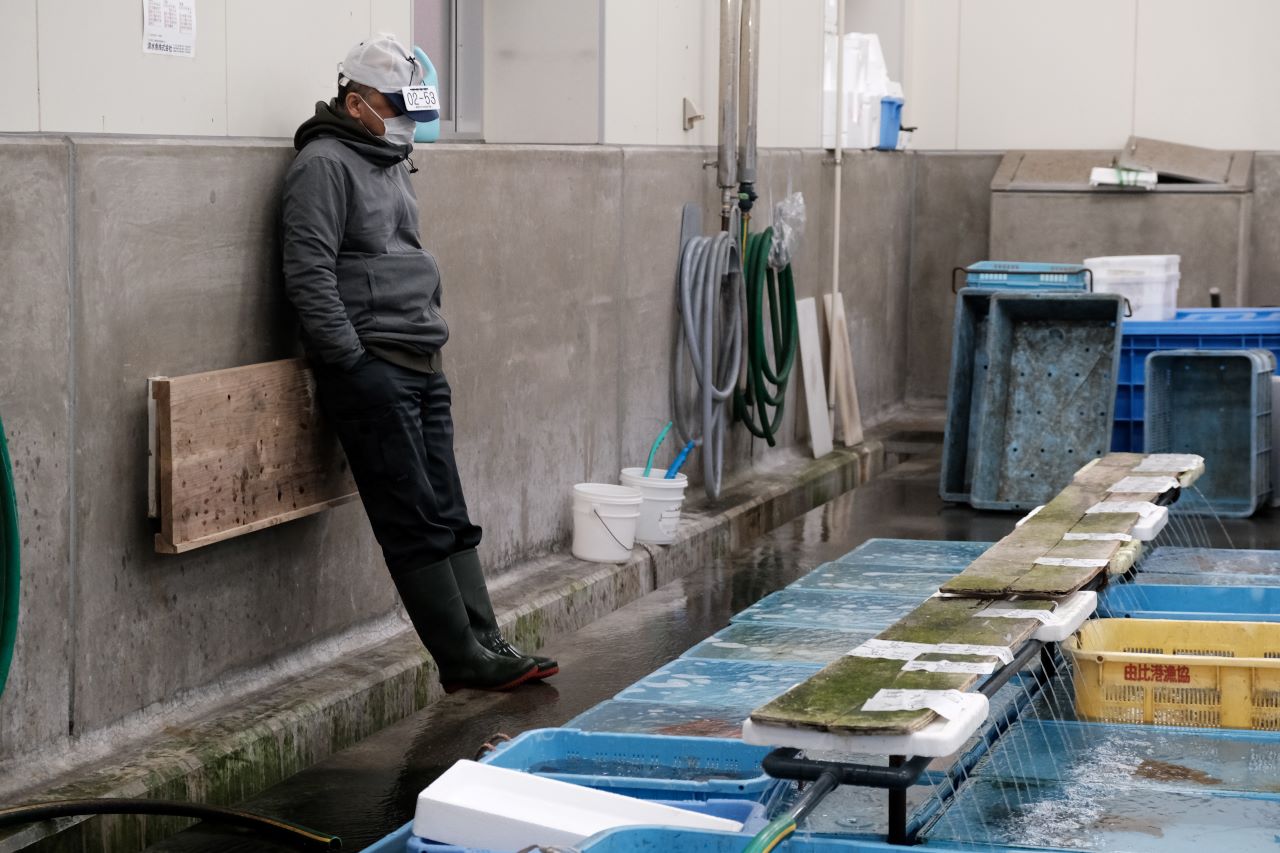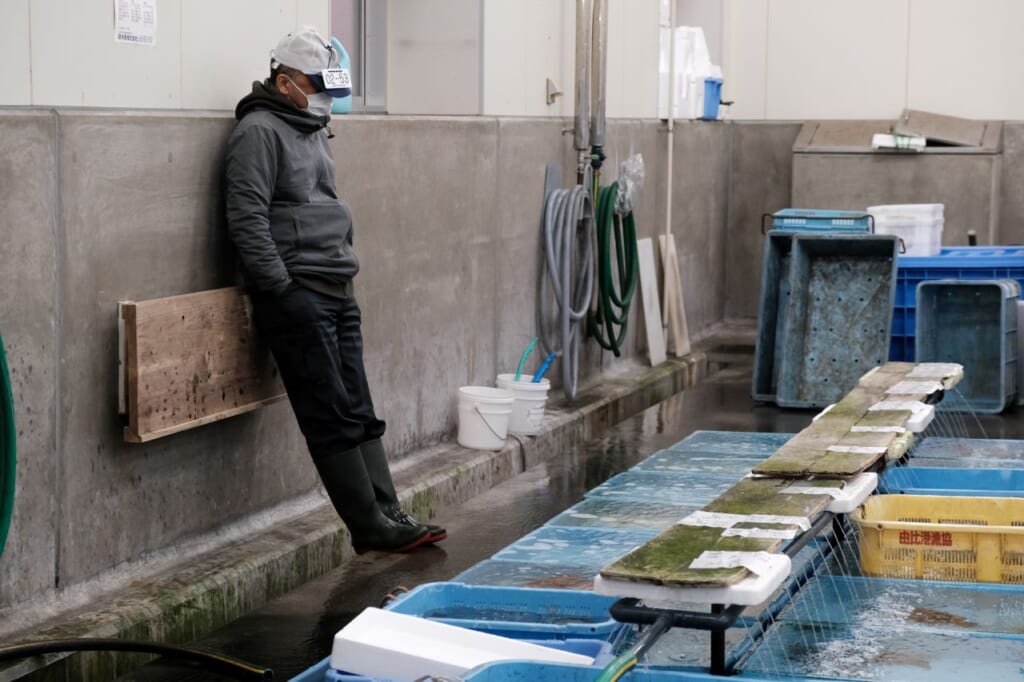 After the exciting energy of the fish market, we arrive at Zenkei Chanoma, one of the seven tea plantation terraces in Shizuoka, from where you can enjoy the breathtaking landscape while trying out local kinds of tea.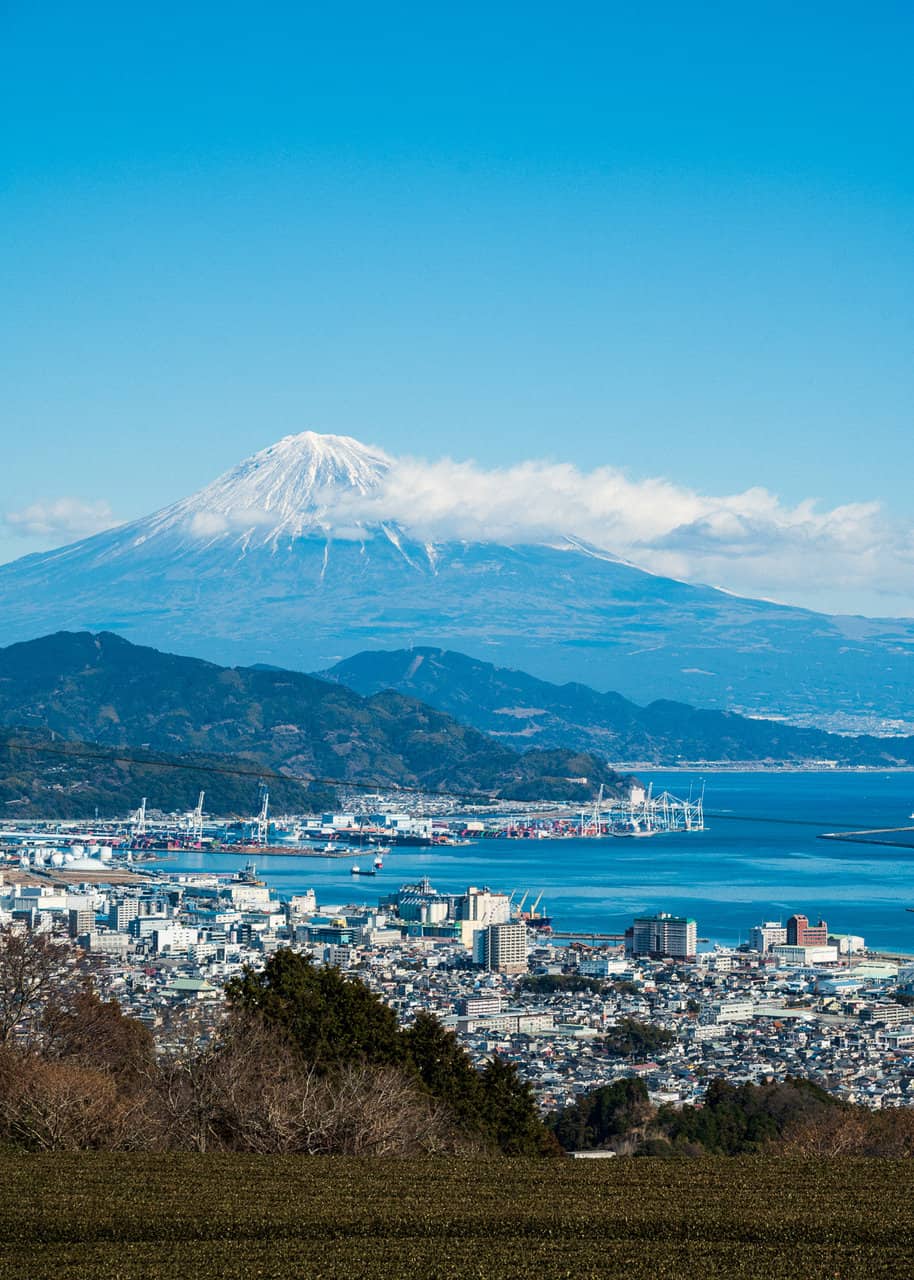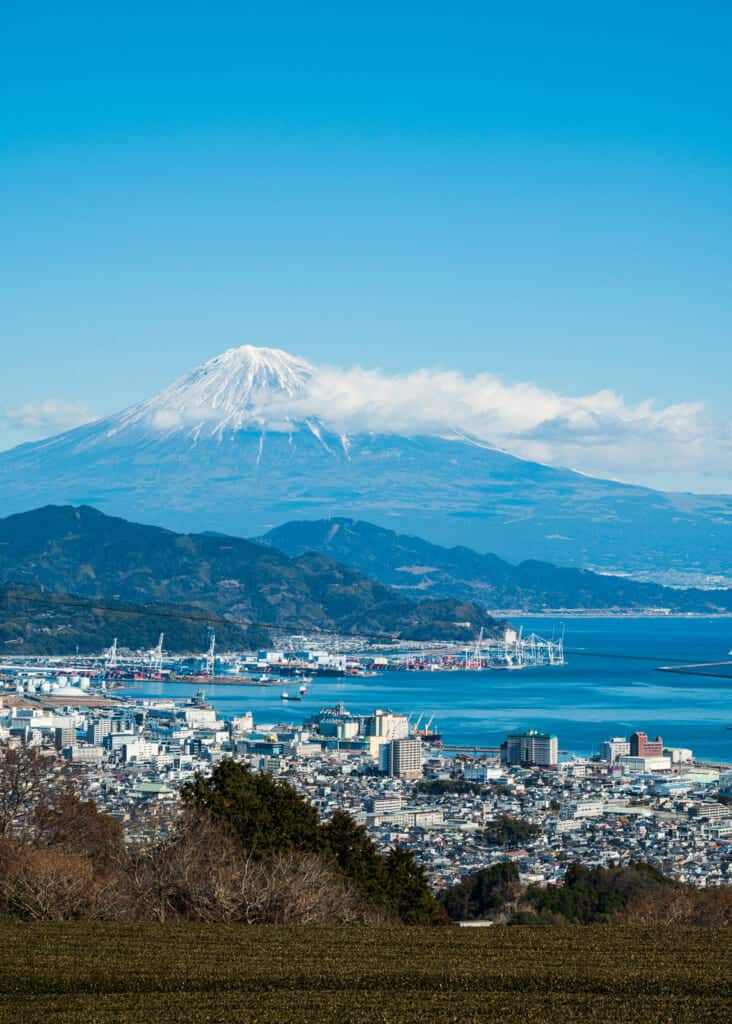 If you would like to enjoy a more luxurious environment, we recommend you enjoy your lunch at the Upper Lounge restaurant of the Nippondaira Hotel, where you can enjoy the view of Mt. Fuji.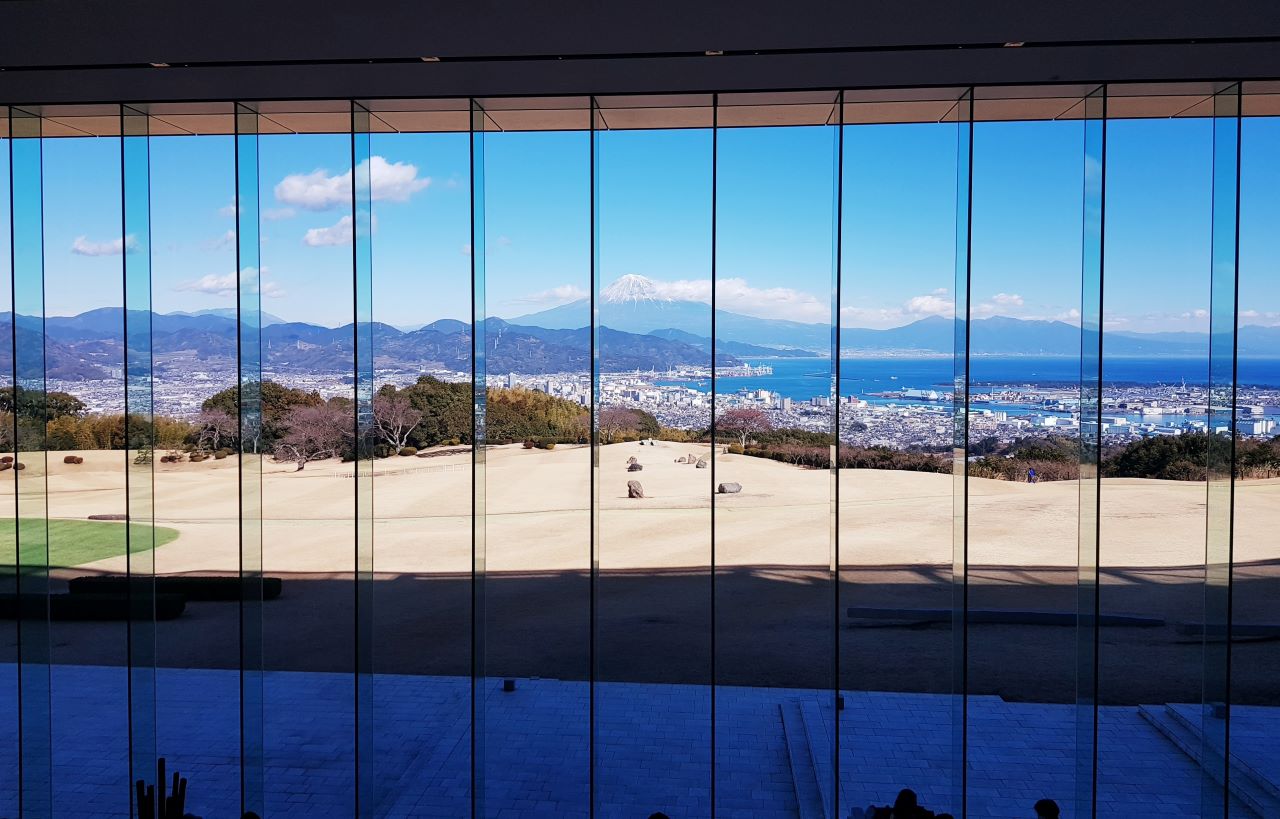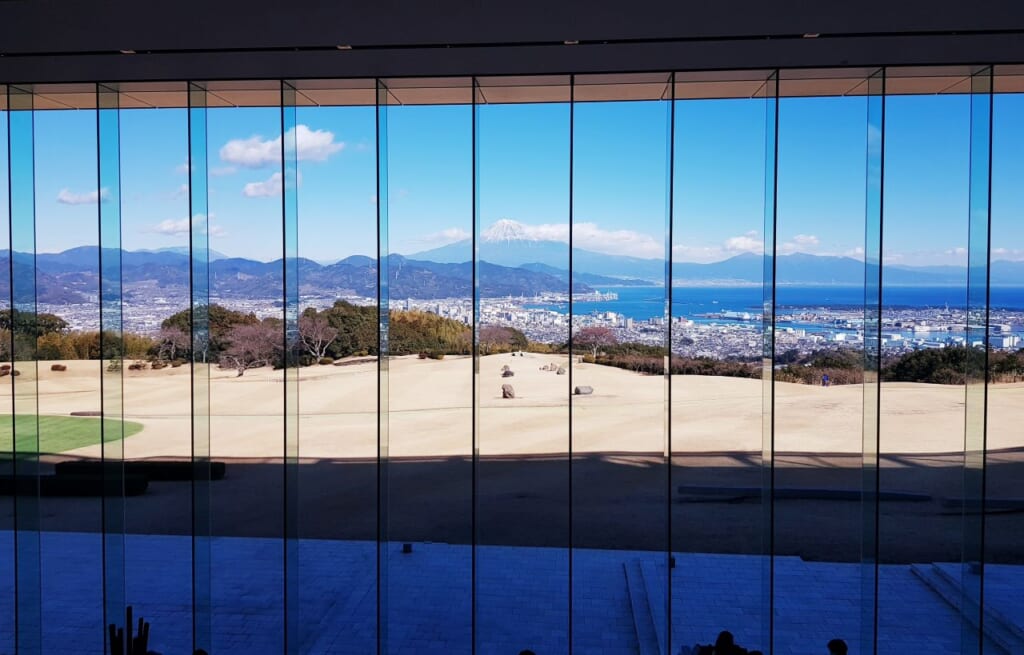 Note: You need to make a reservation in advance for both locations.
Nihondaira Ropeway: Learn About the Tokugawa Shogunate
The Nihondaira Ropeway to the Kunozan Toshogu Shrine (久能山東照宮, Kunozan Toshogu) is dedicated to Tokugawa Ieyasu (1543-1616), the founder and first shogun of the Tokugawa Shogunate and one of the three "Great Unifiers" of Japan. Learn more about the history of Tokugawa inside the Kunozan Toshogu Museum, where several items which were belonging to Tokugawa are displayed.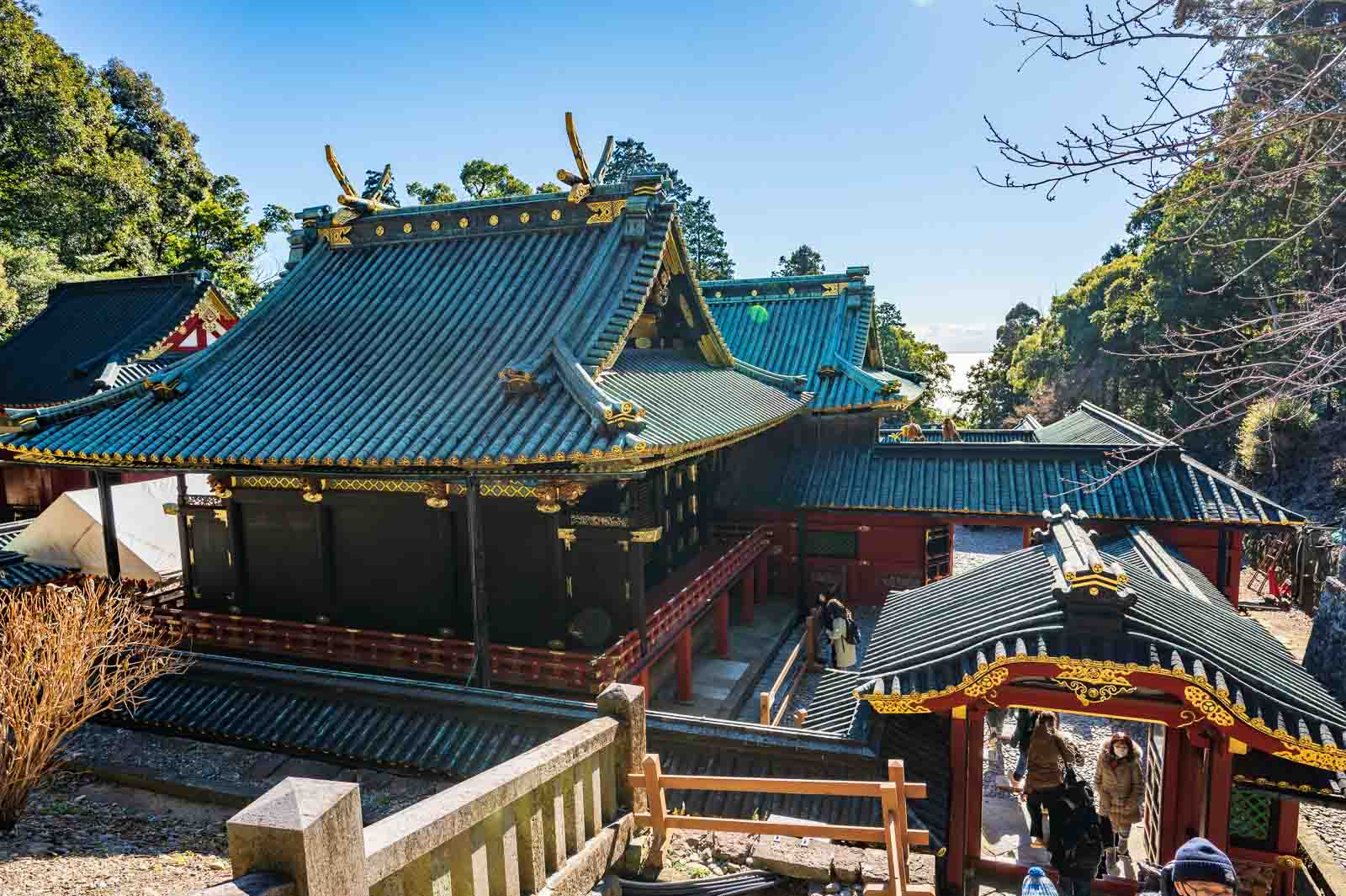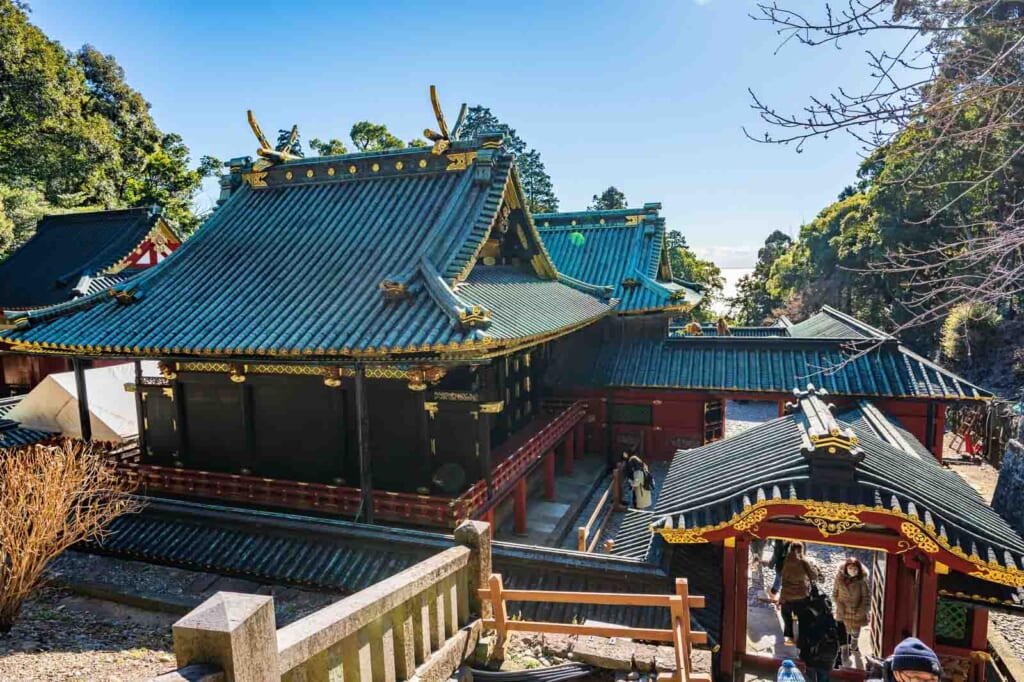 Right next to the Nihondaira Ropeway station, you can find the Yume Terrace, which provides an incredible 360° panoramic view overlooking Mt. Fuji, Suruga bay, Miho no Matsubara, and other iconic spots. Learn more about the history of Nihondaira on the 1st floor in an exhibition.
Miho No Matsubara: Take a Biking Tour along Mt. Fuji's "Road to God"
Let's learn a little bit more about the Miho no Matsubara pine tree grove, which was selected as Japan's first Site of Scenic Beauty in 1922. Approximately 45 kilometers southwest of the summit of Mt. Fuji, the grove stretches along the coastline for about 5 kilometers. Pine trees are associated with good fortune, and serve as a symbol of purity, dignity, and longevity.
Another way to enjoy this scenic beauty is to explore it by bicycle. Visitors can rent a bicycle close to Ejiri Wharf and take the Water Bus from Eijiri to the Miho Sanbashi Pier. From here, start your bicycle tour around the Miho no Matubara pine tree grove. Make sure to make a brief stop at the Miho No Matsubara exhibition room to learn more about the fascinating history of the grove and its folklore.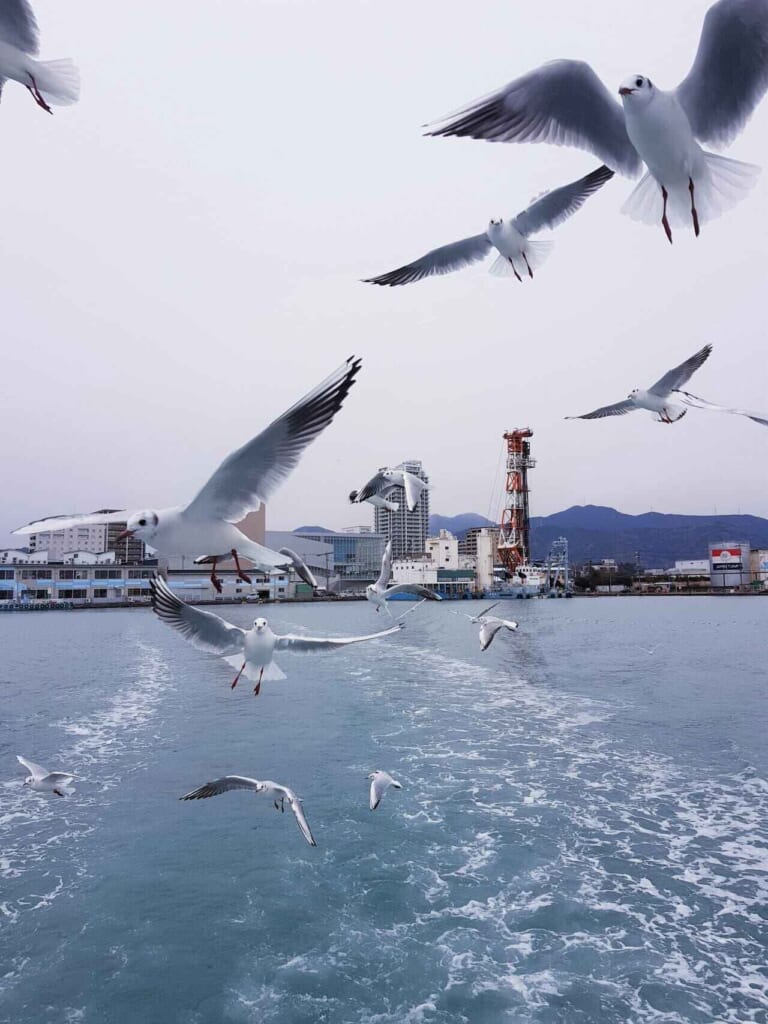 Taishoen: Try a Bonsai Making Course
After enjoying the refreshing pine forest of Miho no Matsubara pine tree grove, consider joining another unique natural experience at Taishoen. This school in Shizuoka's Suruga Ward offers a hands-on workshop on how to make your own small bonsai. Along with a pine bonsai, you can also take home a small sakura tree or ume tree with you.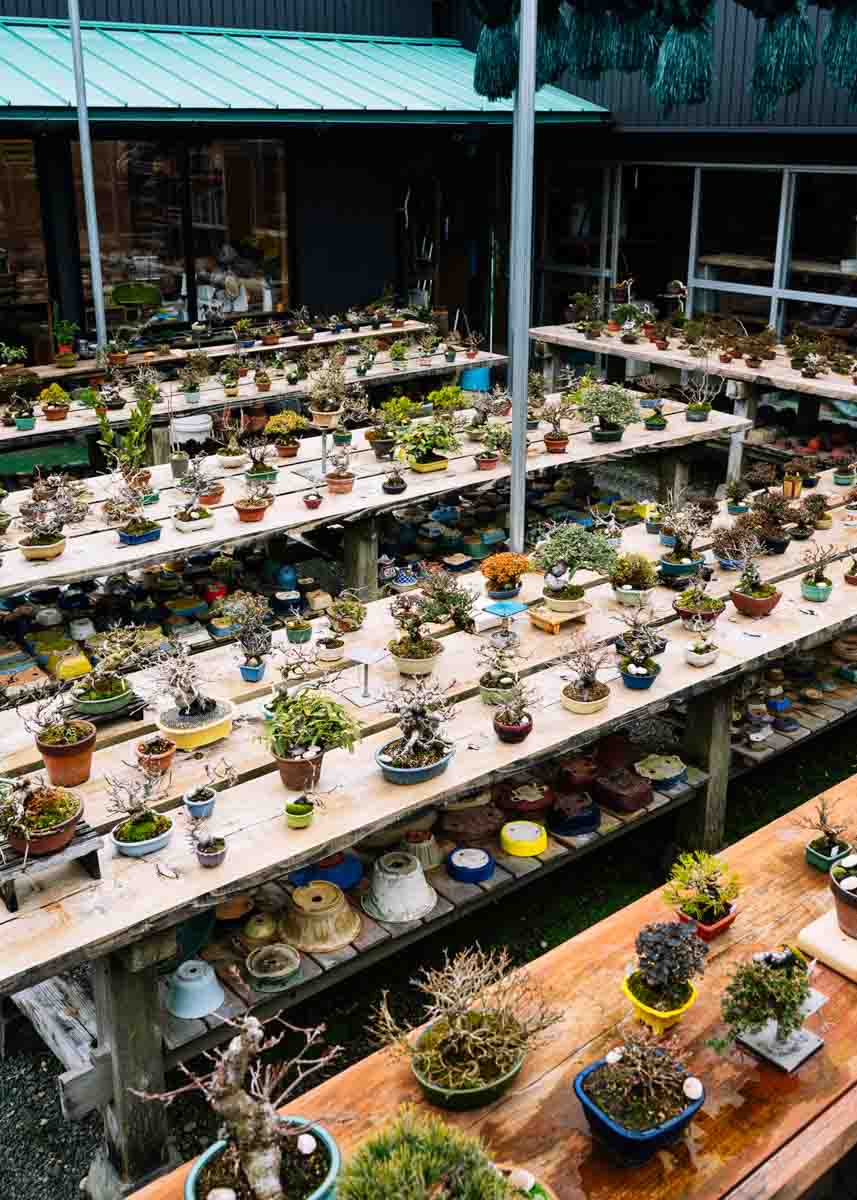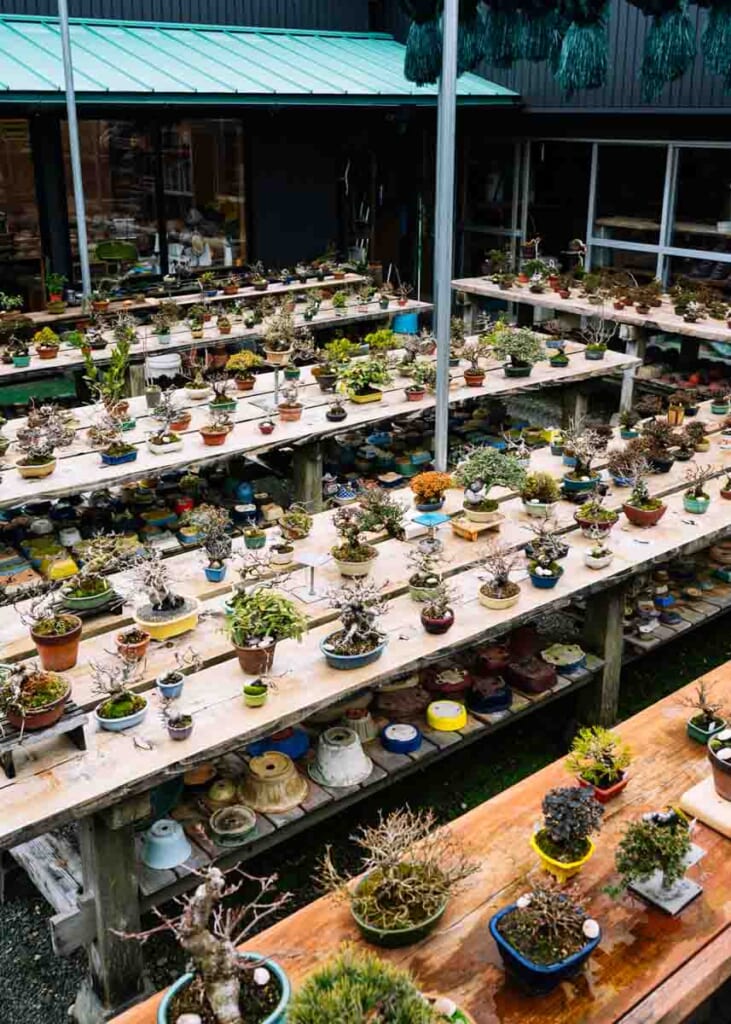 Note: You can only take a bonsai with you if you live in Japan. Bringing a bonsai outside of Japan requires several documents. Further information you can get at your nearest Plant Protection Station.
Hand Craft Arts Center Takumijuku: Get Hands-on with Shizuoka Arts and Crafts
While you're in the Suruga Ward, try your hand at more traditional handcrafts at the Hand Craft Arts Center Takumijuku (駿府の工房 匠宿). Besides an exhibition and cafe, you can try out different handcraft arts here, like assembling bamboo ware, dying Japanese indigo, making lacquerware or participating in a woodworking workshop and making your own chopsticks.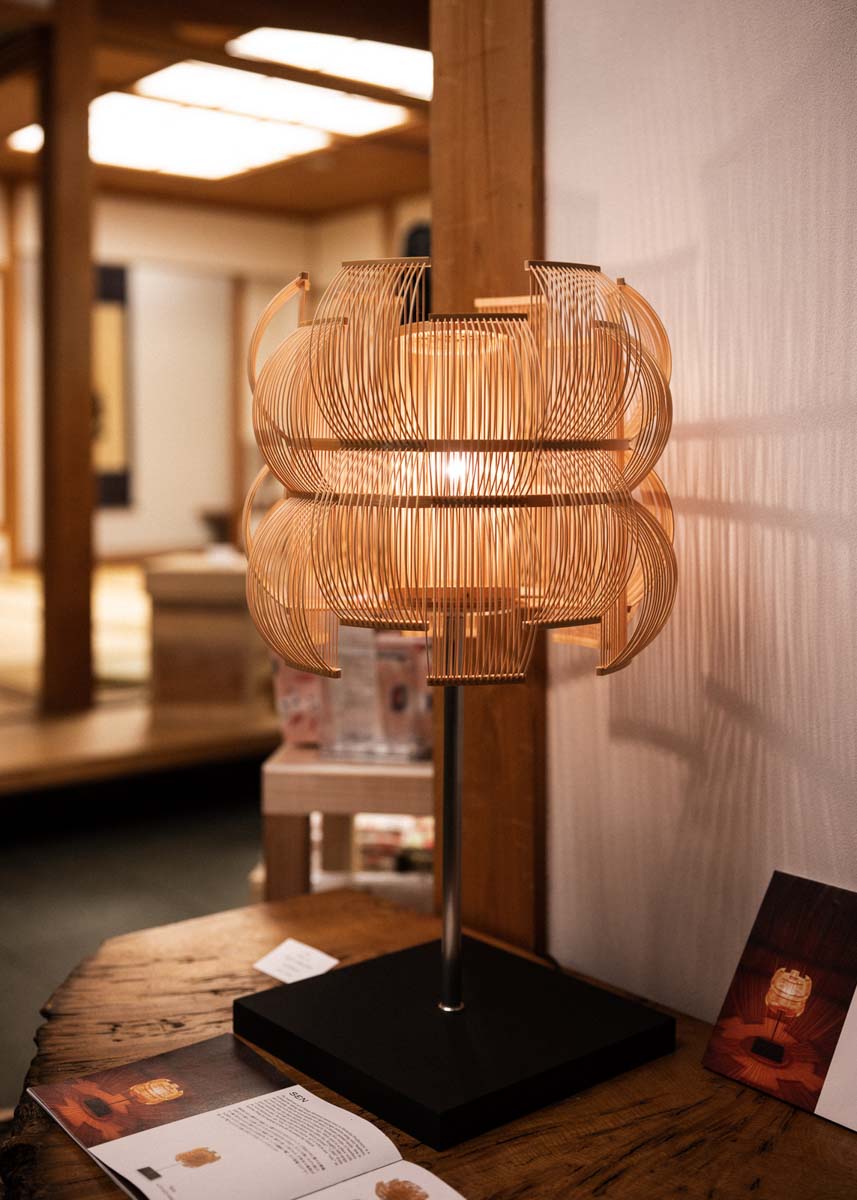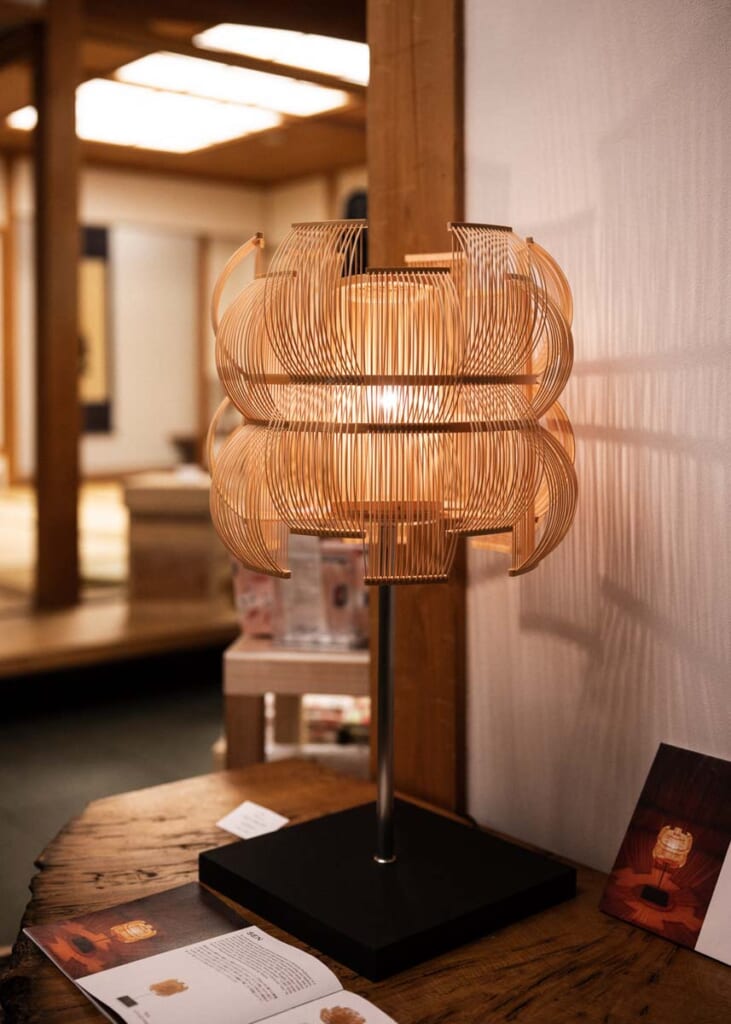 How to Get to Shizuoka City?
Take the JR Tokaido Shinkansen from Tokyo which takes around one hour and from Osaka around two hours to Shizuoka Station. The JR Pass covers the shinkansen ride as well as the local JR train.
Shizuoka is an underrated gem with many places to explore. Be it the history and connection with Tokugawa Ieyasu, the unique manufacturing heritage, the hospitality of all the people we met during our journey through Shizuoka city, the stunning scenery, or the delicious food, make sure to visit this fascinating city close to Tokyo!
Sponsored by Chubu District Transport Bureau