Kyushu's most southern prefecture, Kagoshima (鹿児島), is a beautiful place packed with interesting bits of Kagoshima history, culture, and subtropical beauty, many of which are easy to access by its public transit network. From the small city trams in the town centre to the scenic sightseeing train along Kagoshima's coast, there are plenty to pack into a day trip of the Kagoshima region. Here we'll look at various great spots to visit, including gorgeous outdoor gardens, insightful cultural experiences, and some delicious places to stop for food:
Amami no Sato: Southern-Style Gardens and Cultural Exhibits
First up is Amami no Sato, a garden and villa that recreates the nature, culture, and lifestyle of the Amami islands, a chain of islands part of greater Ryukyu Islands including Okinawa . Before entering, you'll be greeted by a traditional thatched roof building. Then, if you go around to the right of the building, you can go up some steps to see a small model recreation of the Amami lifestyle.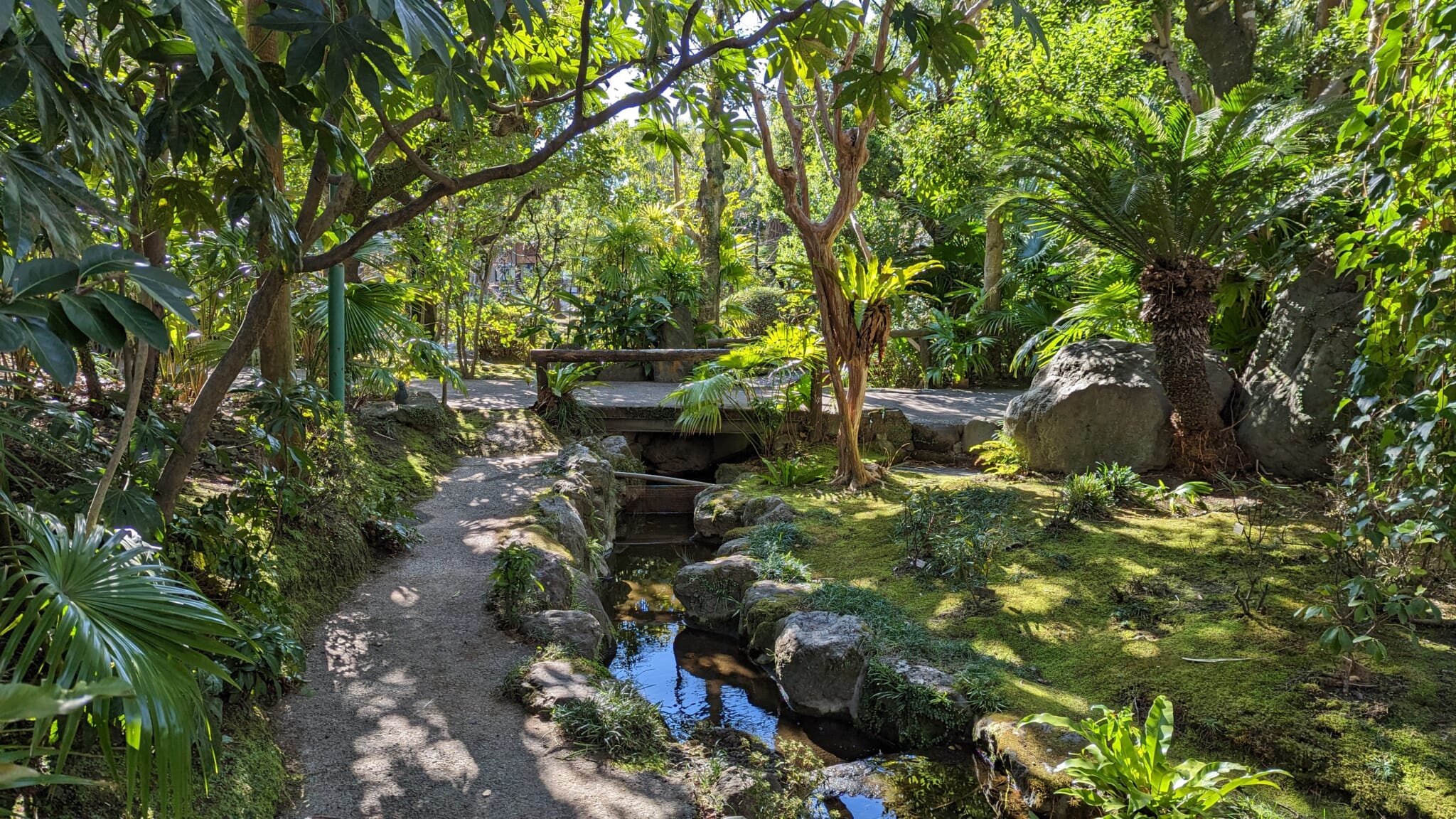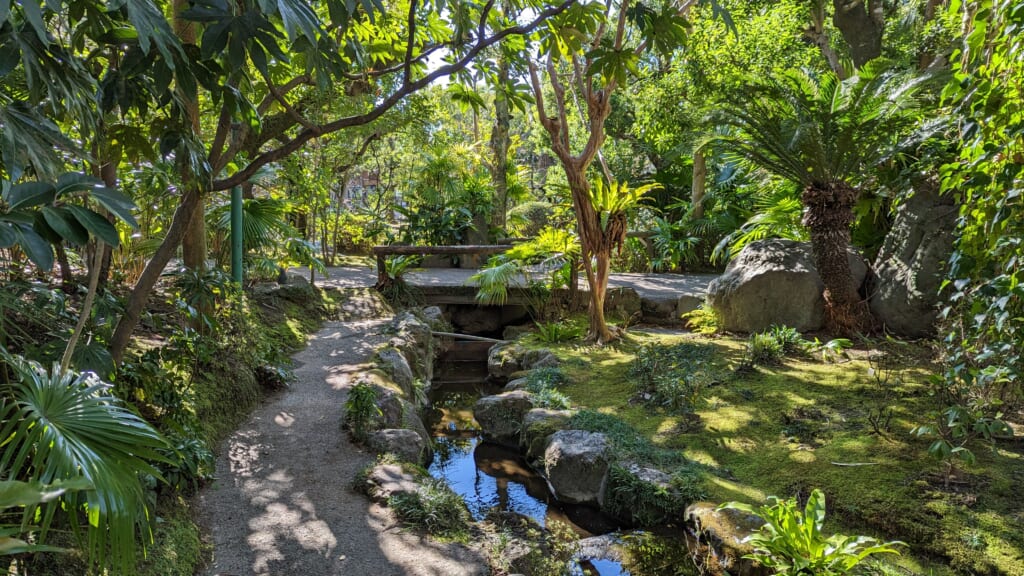 The first section of the grounds is dedicated to Amami plants and exhibits. On a quiet day, you can hear the birds and might even come across a few as you explore the gardens with over 70 types of plants and trees. There are recreations of Amami Island life in the thatched huts of the Showa era (1926-1989) and a small exhibit of the tools for daily life and work. There are also spots to learn about the mud dyeing techniques that are used for Kagoshima's famous textile, Oshima Tsumugi.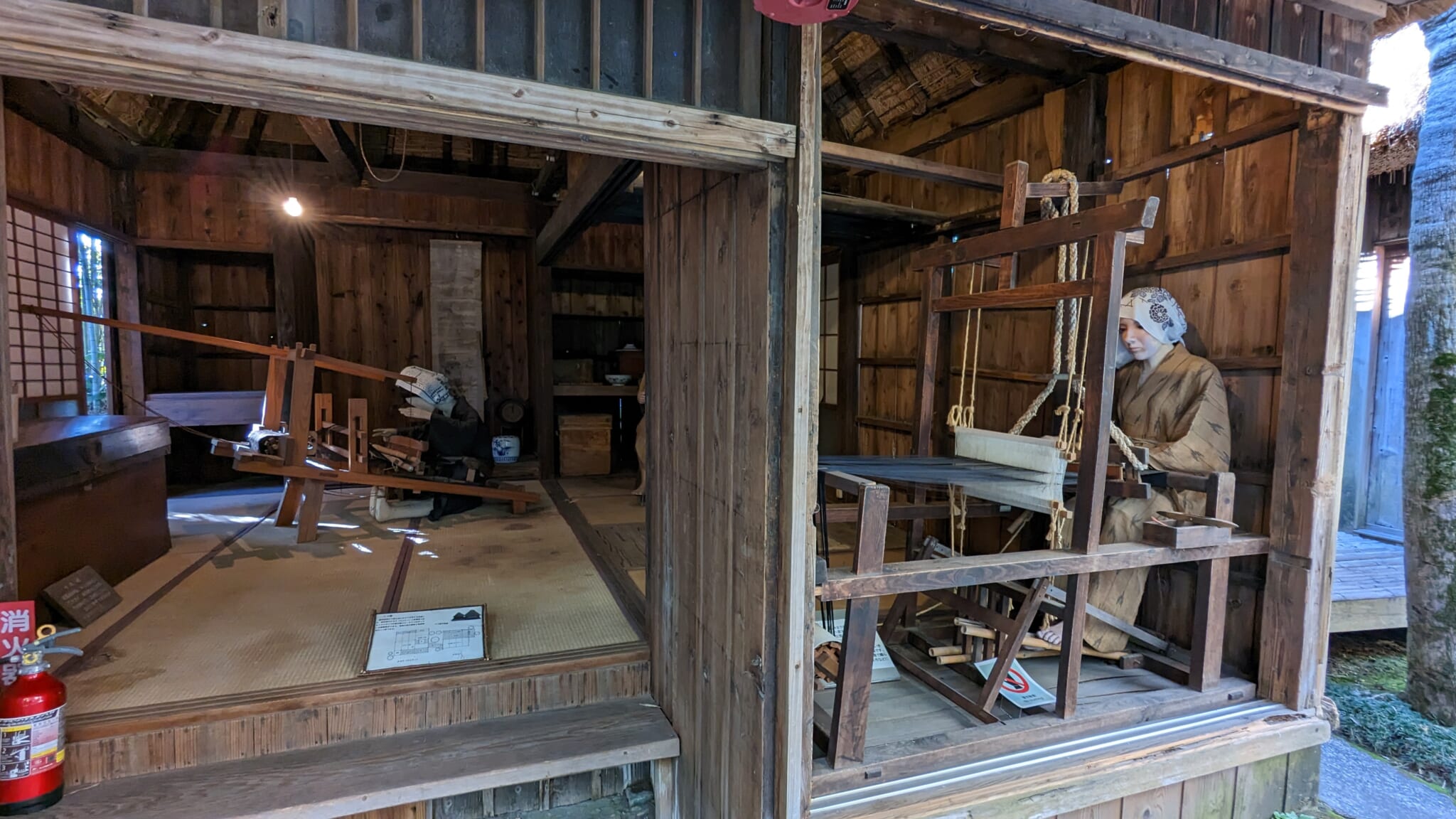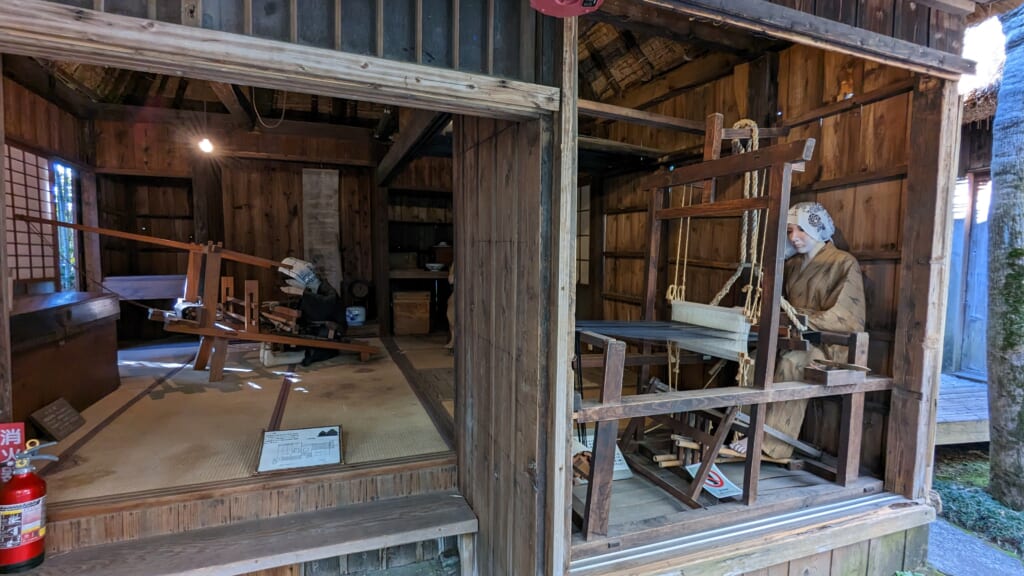 After walking through the palms and distinctly southern landscape, you'll find yourself in a traditional Japanese garden. The garden was designed under the concept of Japan's "road islands." The path represents the islands between Kagoshima and Okinawa, the pond represents the sea, and the stones represent the small chain of islands. There is also an artificial hill created to represent Mt. Kaimondake, often called "The Fuji of Satsuma".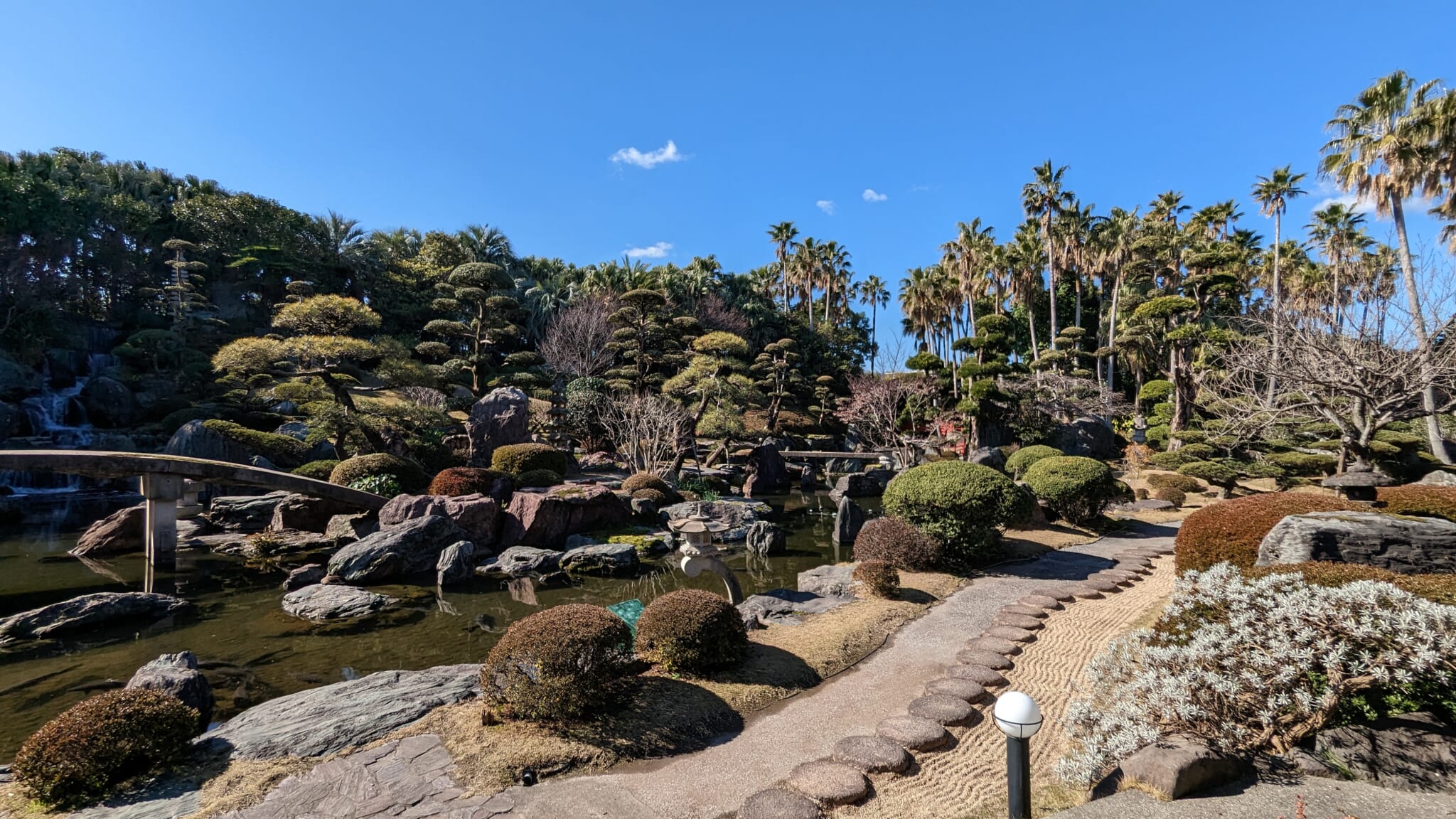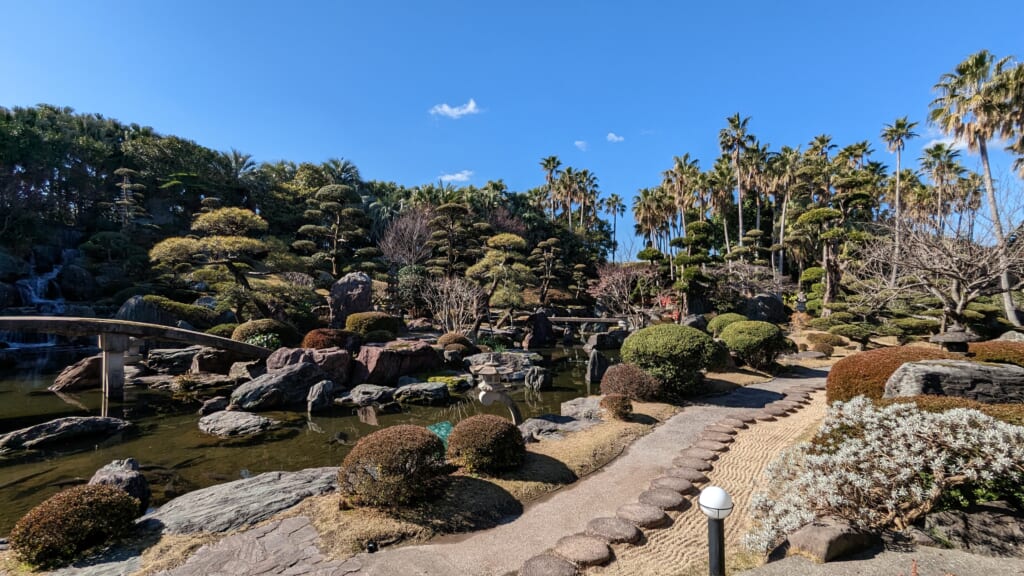 Inside the Oshima Tsumugi Museum is a workshop of craftspeople making Oshima Tsumugi, a beautifully patterned textile that uses mud-dyeing and hand-weaving techniques. There are over 30 steps to the process, so it can take up to two years to complete one piece!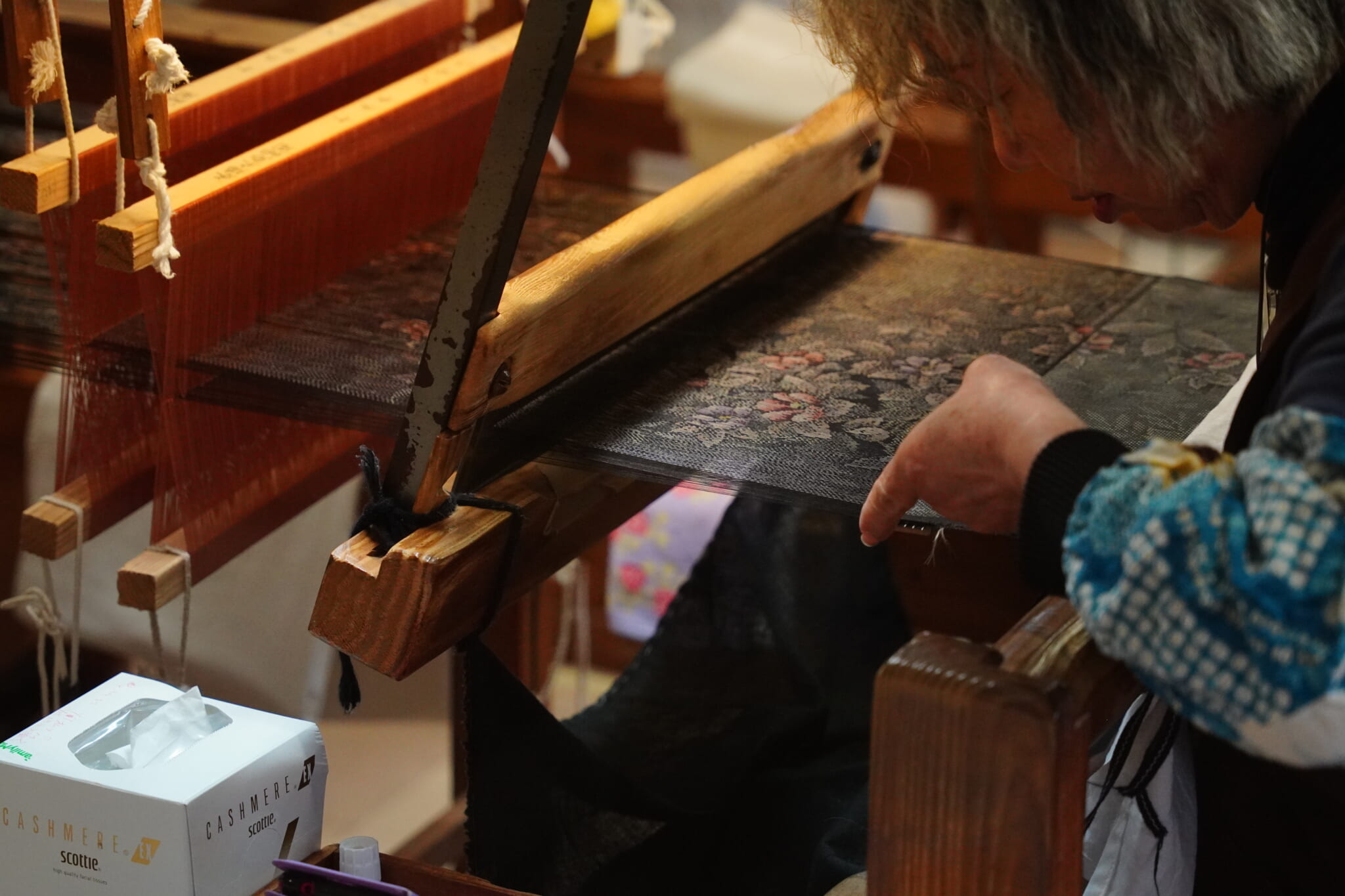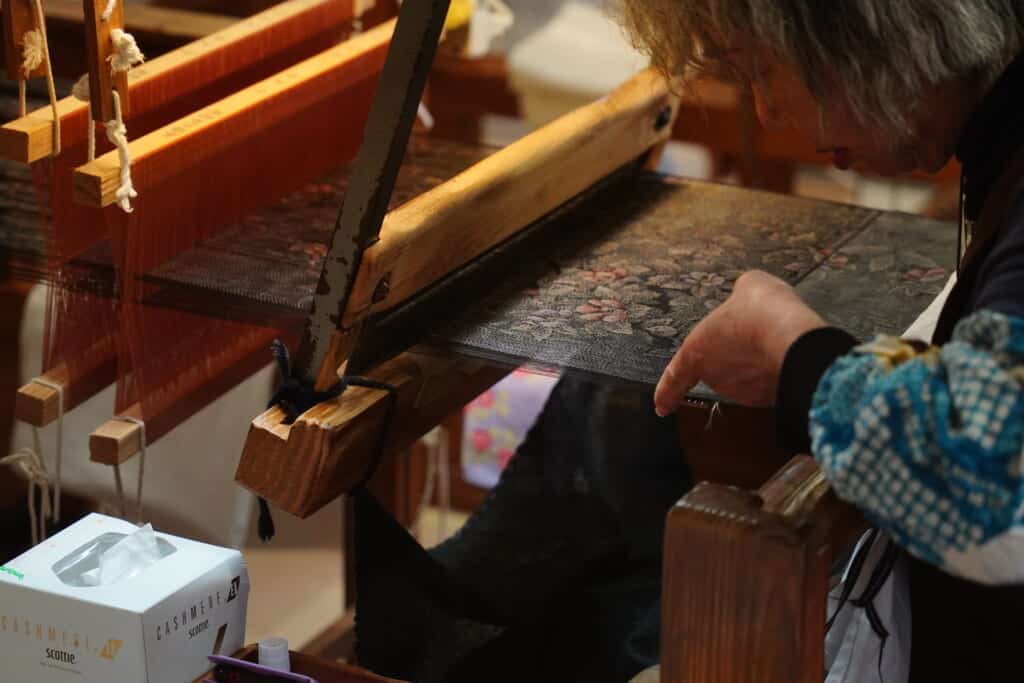 After learning how it's made, you can see some beautiful examples of the fabric in the museum, take part in a dyeing or weaving experience, or browse the souvenirs.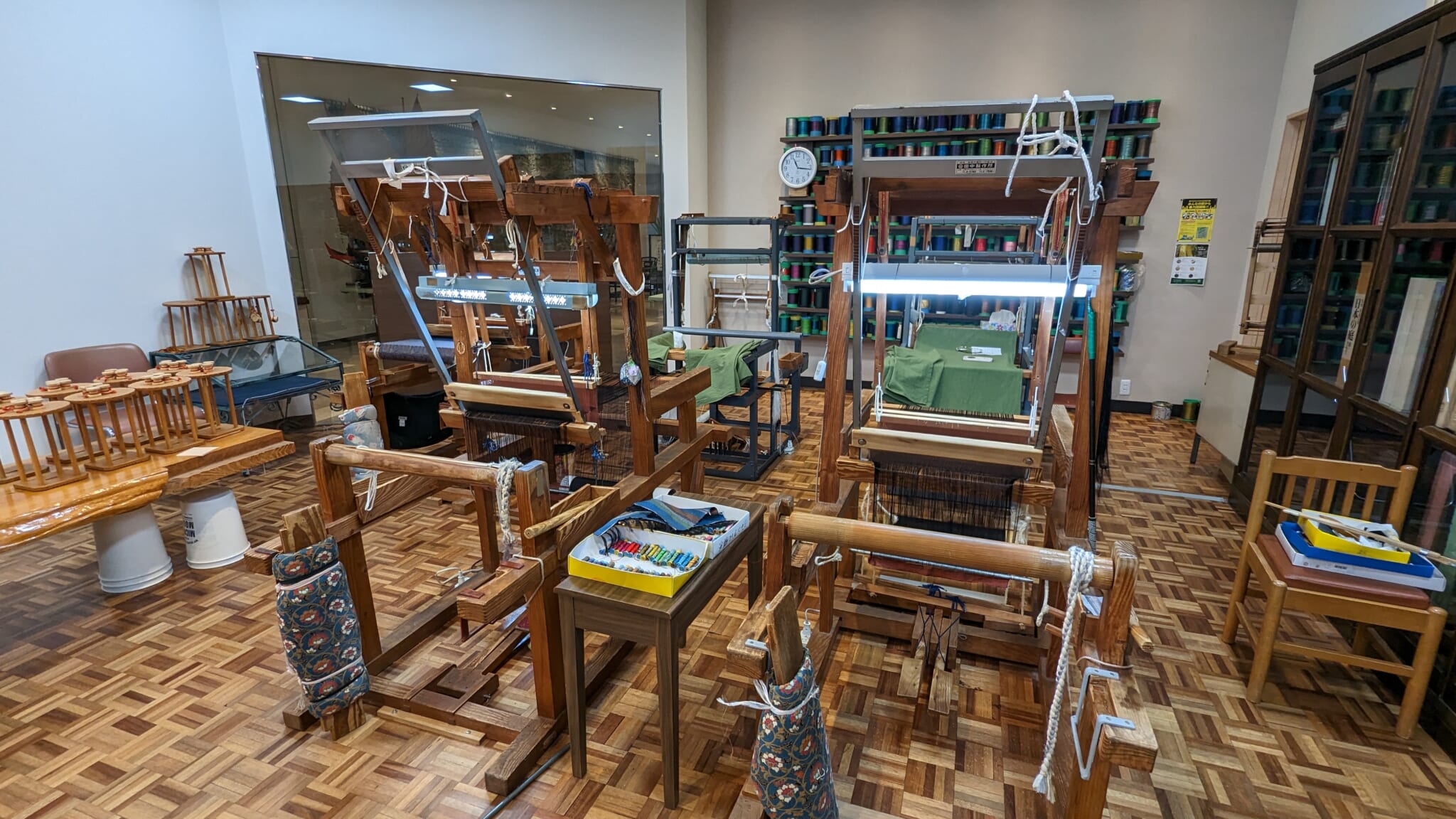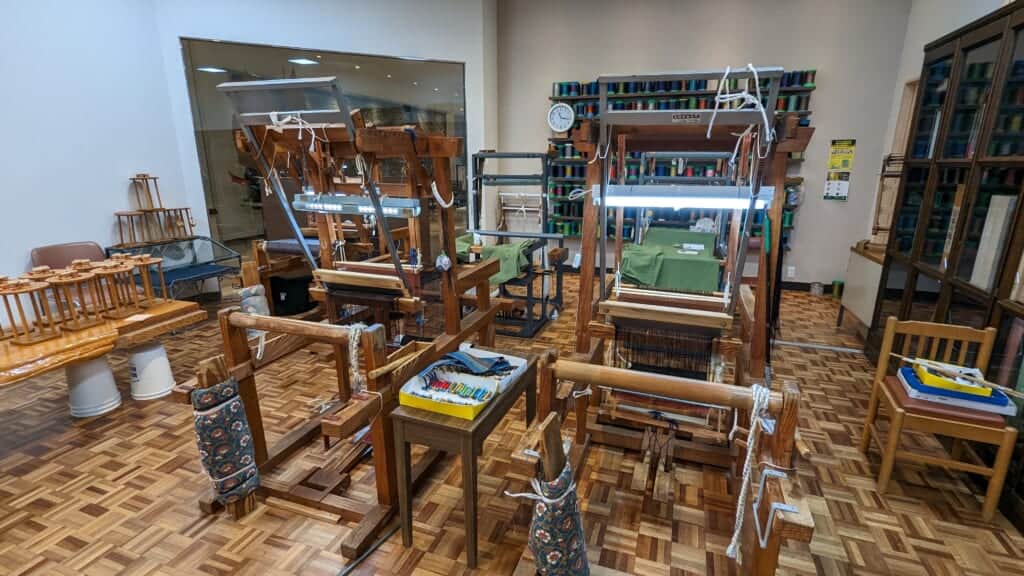 Getting there: 12-minute ride from JR Kagoshima Chuo Station to JR Taniyama Station (谷山駅) via the JR Ibusuki Makurazaki Line, or take the city tram line 2 from Kagoshima Chuo Station, transfer to the tram line 1 at Korimoto, and get off at Taniyama. It's an additional 12-minute walk to Amami no Sato
IL MOLE: Western Style Dishes Using Kagoshima Ingredients
Once you've had your fill of the cultural sights of the gardens, it's time to have your fill of some delicious food! IL MOLE is located on the second floor, with charming staff and a classy cabana vibe greeting you at the entrance. Its architecture is inspired by Amami tradition, and palm trees surround beautiful terrace seating. Although the name "IL MOLE" sounds like it might be Italian, it is actually from the Amami dialect "imōle" (いもーれ), meaning "welcome." The restaurant was designed to feel like a tropical resort space without leaving Japan's main island.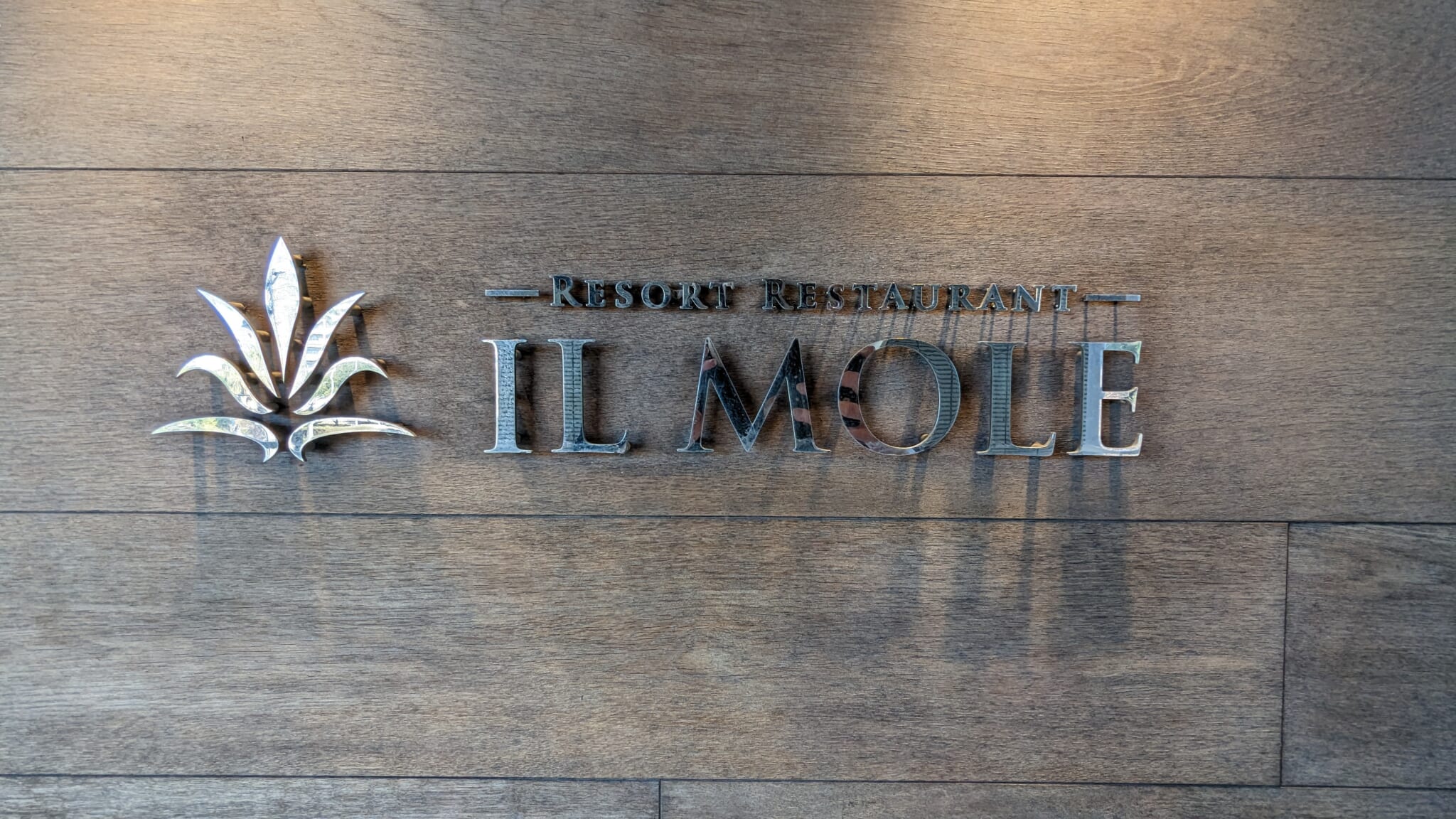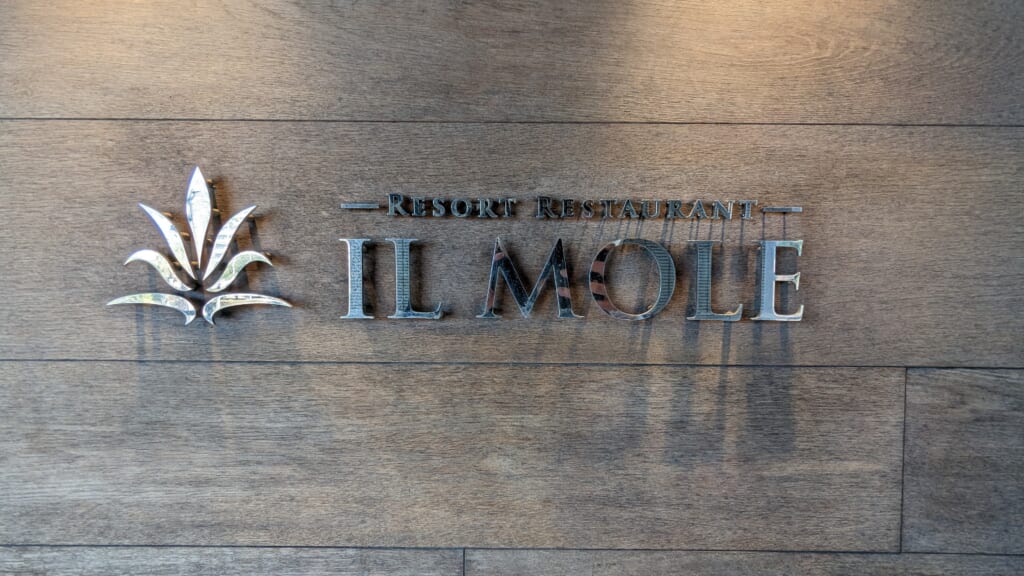 I decided to go with the Ladies' Lunch Course (2,300 yen). It was a 5-course meal featuring seasonal variations of Kagoshima ingredients, starting with a delicate amuse-bouche plate that included kurobuta (Kagoshima Berkshire pork) paté, curried fish, and prosciutto, followed by corn soup, bread, the main beef dish, a berry mousse and tea for dessert. I think my favourite was the beef with the Japanese-style onion sauce!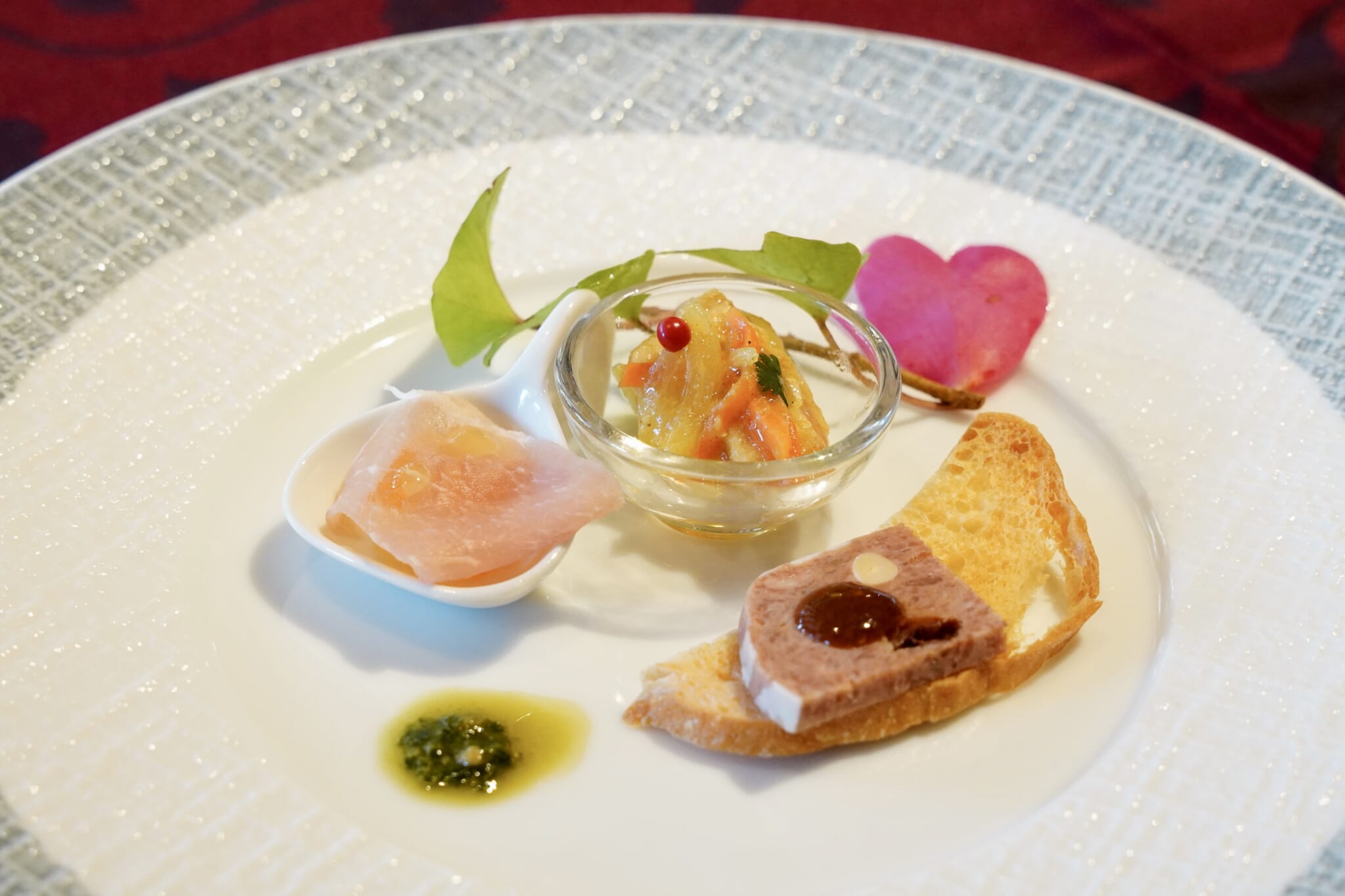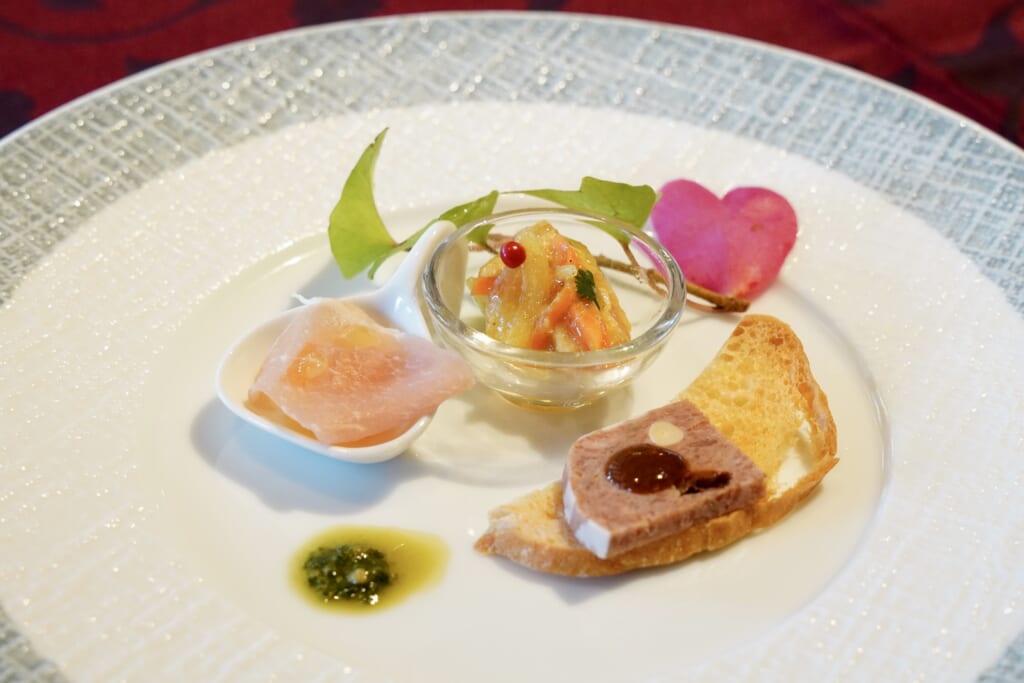 The Ladies' course was enough to fill me up without being uncomfortably full, and the atmosphere was hushed but comfortable, with a blend of Kagoshima and western décor throughout. There are plenty of other mouth-watering course options, and this is a lovely spot for a luxurious lunch or dinner.
Getting there: 12-minute ride from JR Kagoshima Chuo Station to JR Taniyama Station (谷山駅) via the JR Ibusuki Makurazaki Line, or take the city tram line 2 from Kagoshima Chuo Station, transfer to the tram line 1 at Korimoto, and get off at Taniyama. It's an additional 12-minute walk to Amami no Sato
Kagoshima Prefectural Museum of Culture REIMEIKAN: Learn about Kagoshima History and Culture
Heading back to the city centre, the Kagoshima Prefectural Museum of Culture REIMEIKAN (鹿児島県歴史・美術センター黎明館) is a great place to learn more about Kagoshima culture and its history. You'll know you're in the right place when you come across this impressive gateway that marks the entrance to the former site of Kagoshima Castle. The gateway is called Goroumon and was originally built in 1601 as part of Kagoshima Castle, which feudal lords once walked under. Although it was lost to a fire in 1873, it was restored to its former glory in 2020, and now its doors are open year-round. In addition, you can walk to Remeikan to see the life-sized replicas of the onigawara ogre tile and shachi, a carp statue, atop the gateway roofs.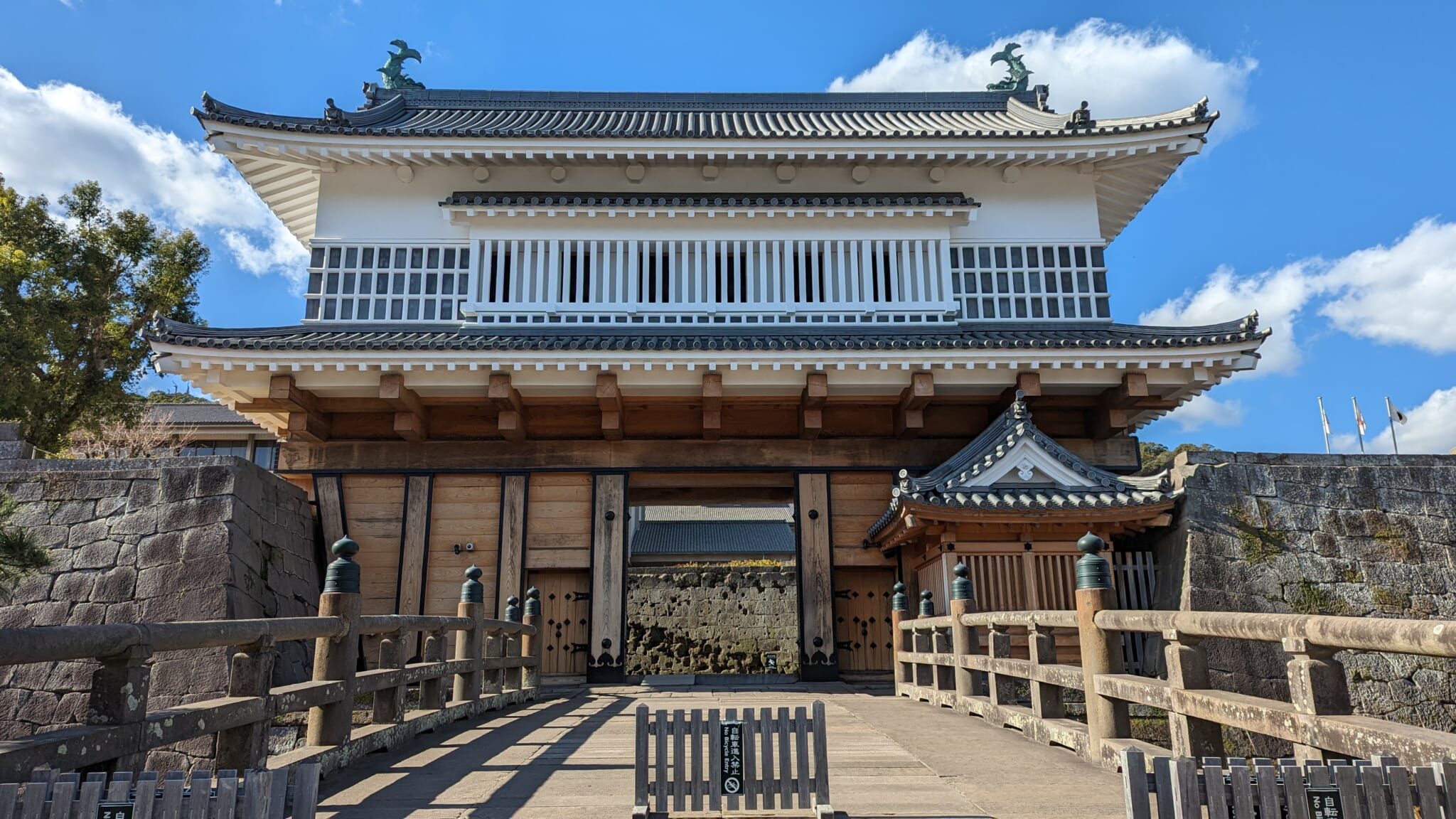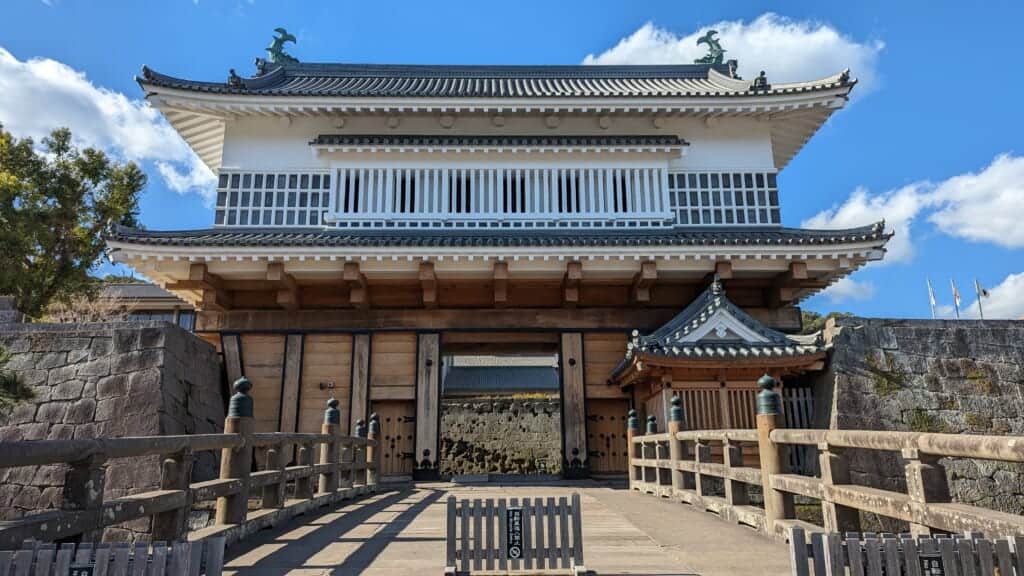 The museum building has three floors, with floors one mainly dedicated to Kagoshima history, two for folklore, and three for arts and crafts.
The first floor takes you on a journey of Kagoshima through the ages, from prehistoric times to the modern day. First, you are greeted by the plants and trees that once dominated the landscape, followed closely by a replica of an ancient style of the thatched huts used in the Yayoi Period (300 BC–250 AD). Then it's onto medieval times, where you can learn about the formation of the Satsuma Domain, the once powerful feudal clan of Kagoshima, and Japan's southern gateway to Okinawa. Next, it has various exciting exhibits, like the Site of Shibushi Castle replica, multiple artworks, scrolls, and maps. Then you can progress to the early modern times section, where you'll find a display of Kagoshima Castle and a lively model display of the Tenmonkan in its heyday as the popular downtown area of the 1920s.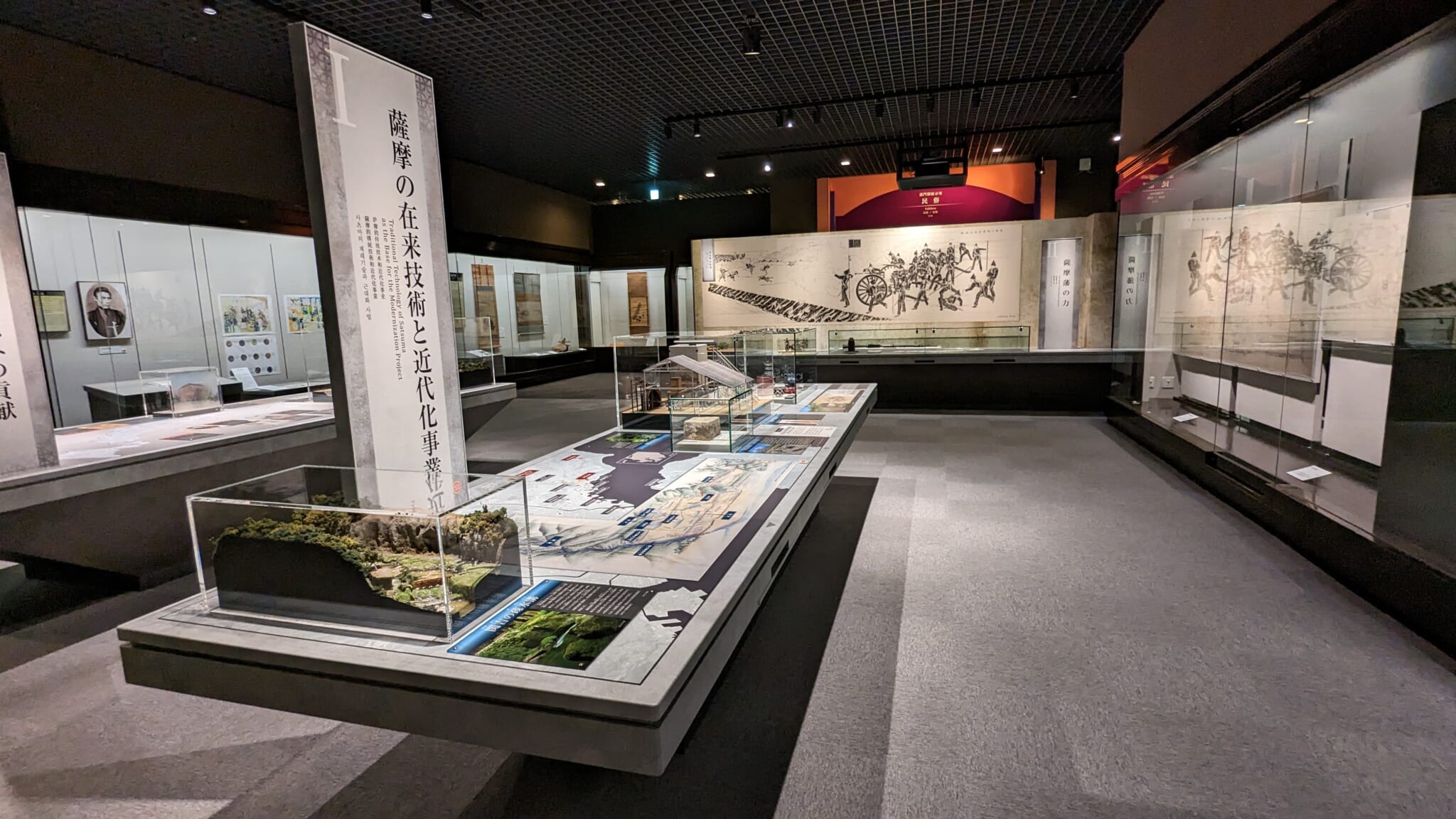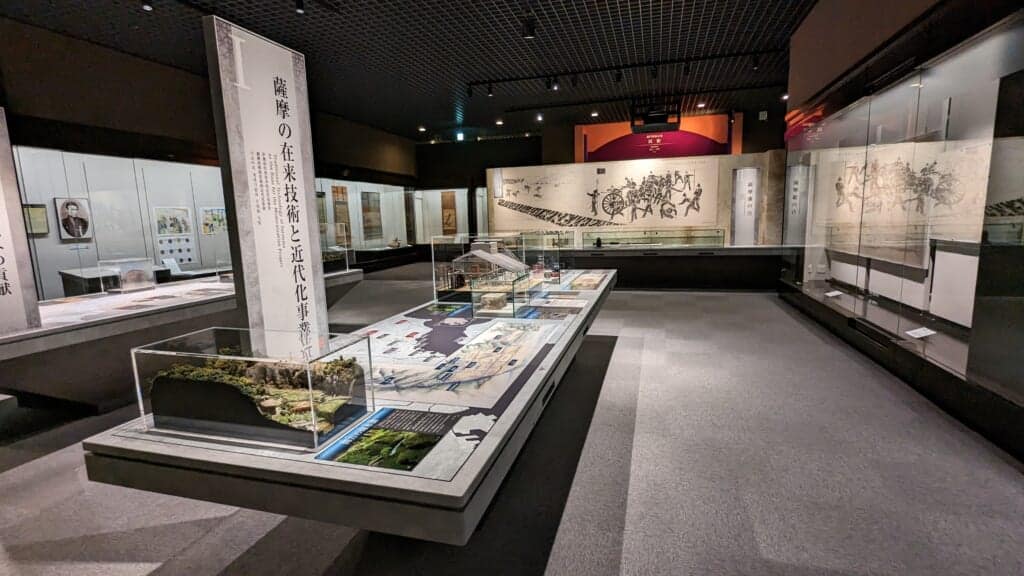 The second floor is full of interesting hand-crafted pieces used for festivals and celebrations, including UNESCO Intangible Cultural Heritage pieces called the "Mendon" and "Boze", costumes and masks. Finally, the third floor is filled with artworks from various periods, divided into western style painting and sculpture, Satsuma swords, Japanese painting and calligraphy, and Satsuma Ware pottery. This floor has a special exhibit section and an "experiential learning room" for hands-on activities.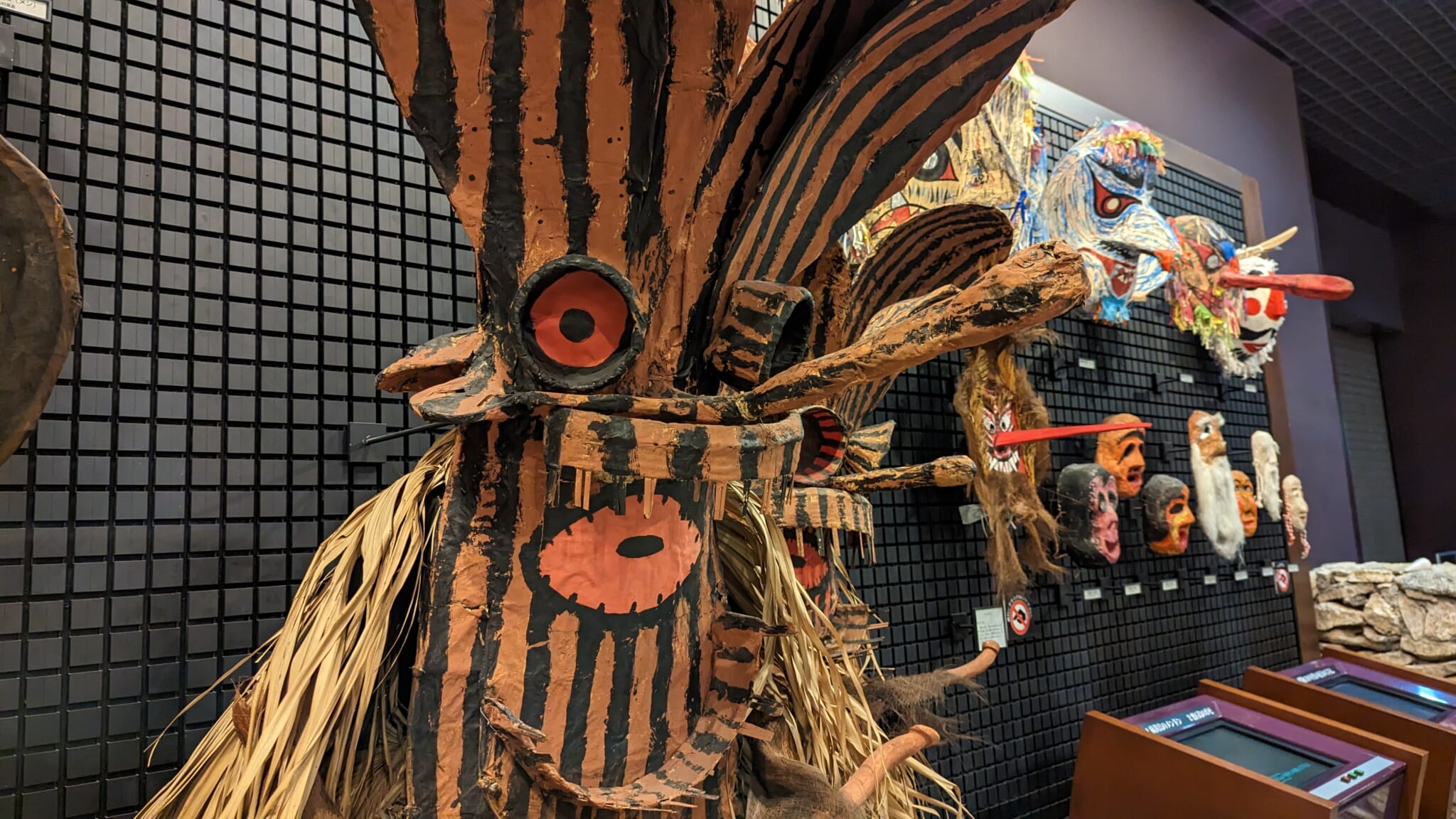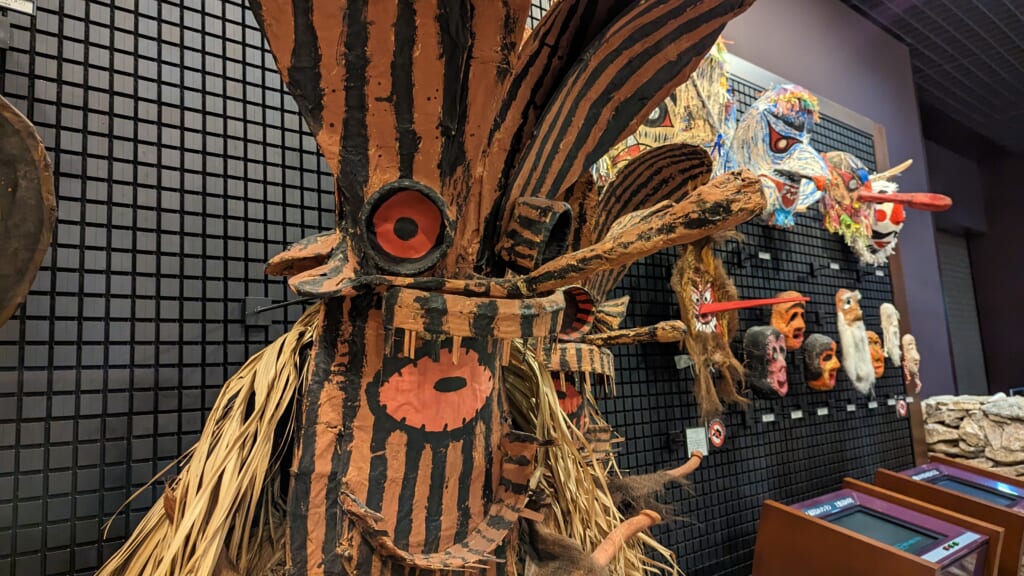 The museum has a calm atmosphere that allows you to explore leisurely, with English explanations and a "pocket curator" audio guide that you can use to learn about the spots as you walk around.
Getting there: 4-minute tram ride from Kagoshimaekimae on the Kagoshima City Tram to Asahidori tram station and an additional 9-minute walk to Kagoshima Prefectural Museum of Culture REIMEIKAN
CHIN JUKAN POTTERY Tea Room and Cafe: A Pottery Café on the Museum Grounds
After all that learning, there's a perfect place to let the information sink right within the Kagoshima Prefectural Museum of Culture REIMEIKAN building: the CHIN JUKAN POTTERY Tea Room and Cafe (CHIN JUKAN POTTERY喫茶室). The café is at the entrance of the museum and is a bright, minimalist space where you can browse their pottery or sit down for a break with a view.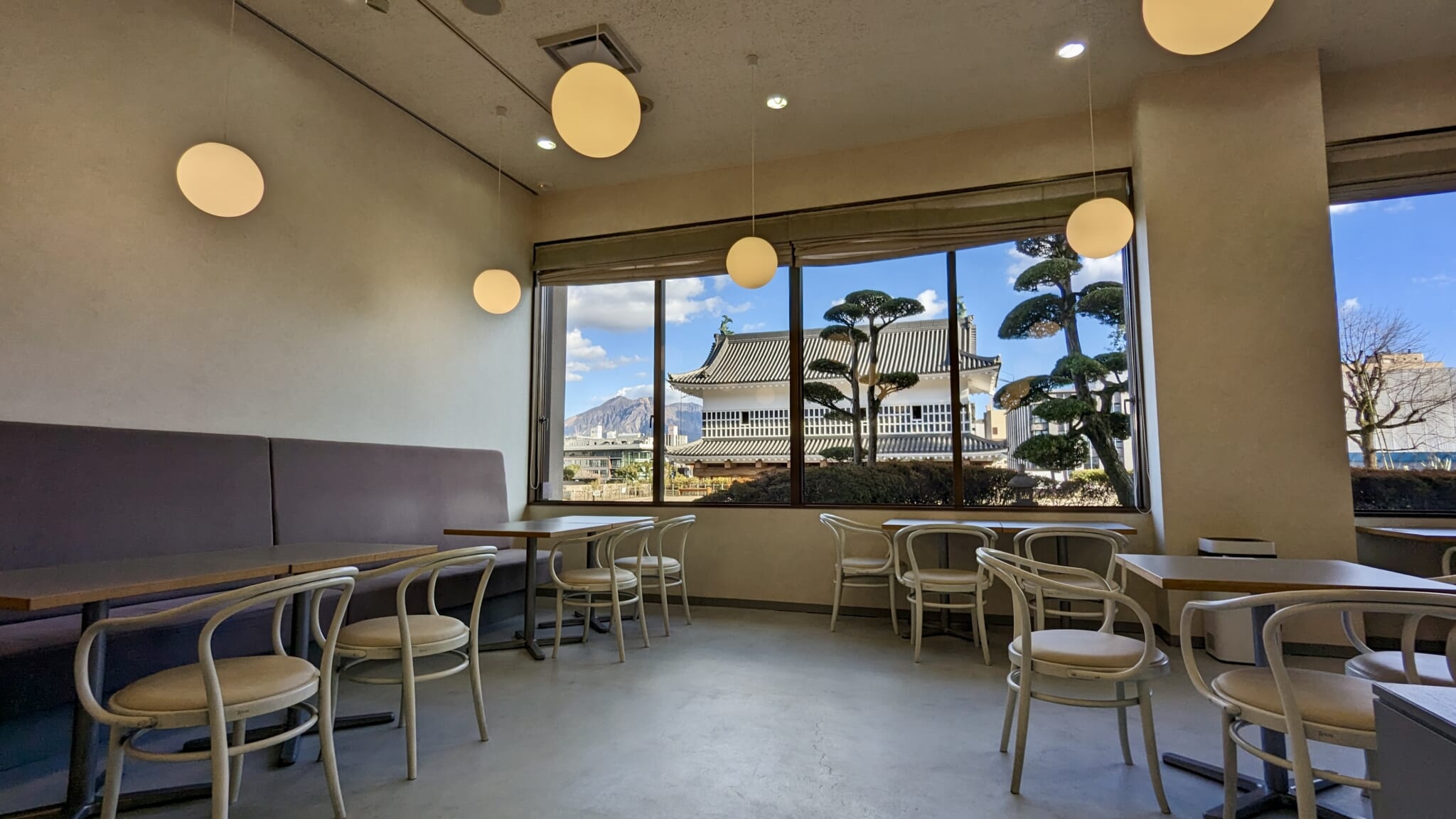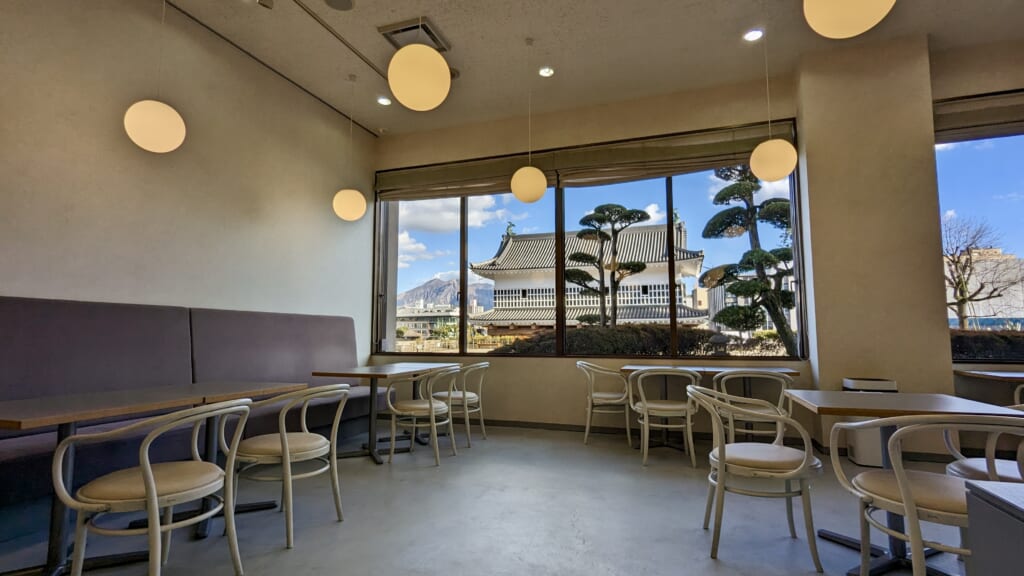 CHIN JUKAN POTTERY Tea Room and Cafe has a history of over 400 years in making pottery, specialising in Satsuma Yaki, a type of pottery from the Satsuma region. Despite their long history, they make interesting modern takes on traditional styles, such as cute apple sugar pots that decorate the café.
The café has a small but tasty menu perfect for a light meal or snack, featuring a few Kagoshima items, like their hot dog with locally produced sausage, on their signature pottery. I ordered a tankan mandarin juice and their sweet potato cheesecake, as tankan and sweet potato are both specialities of the region. The tankan juice was sweet and smooth, like an orange and mango drink, and the cheesecake was a mildly sweet basque-style cheesecake with a blueberry accent.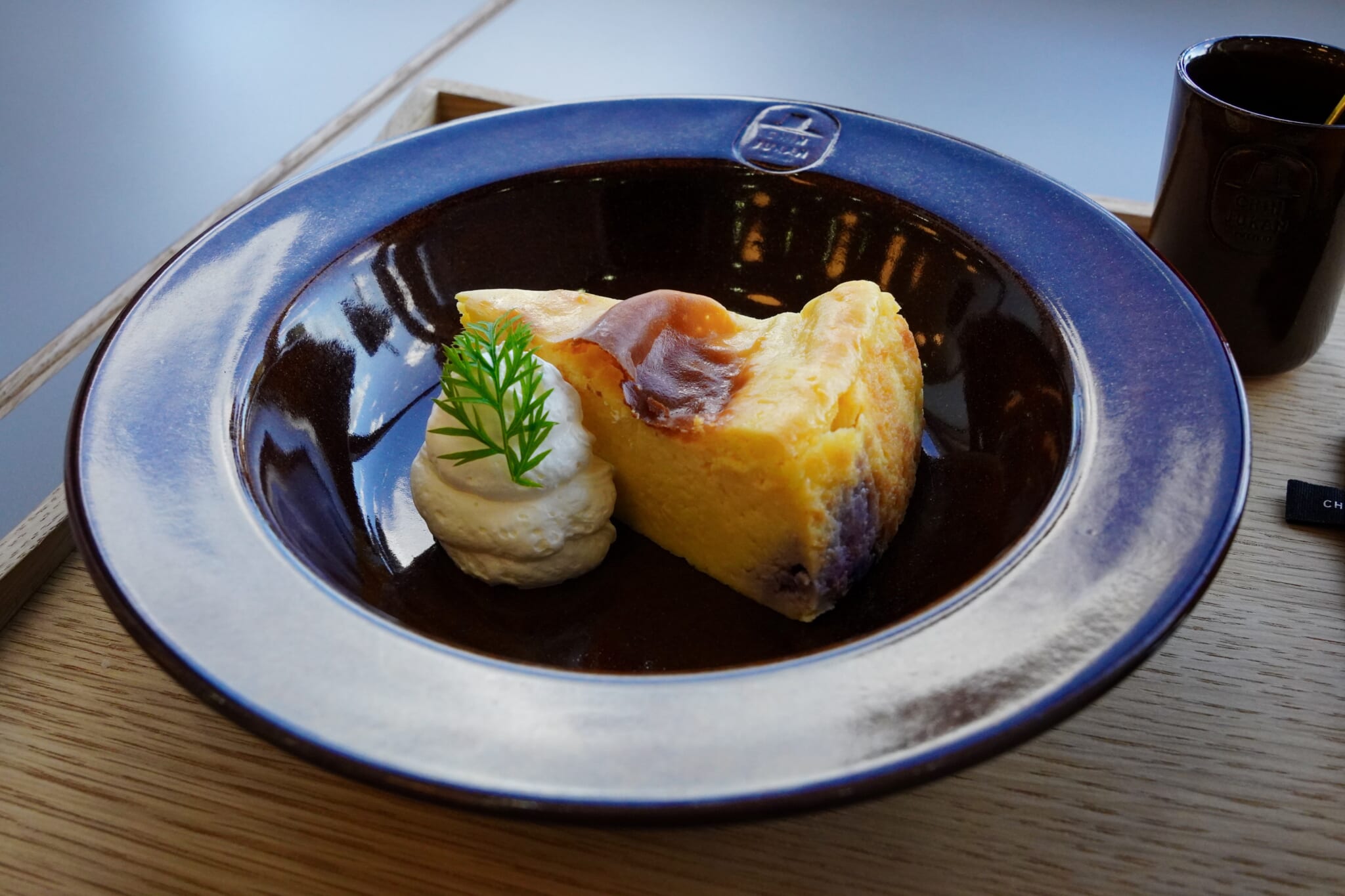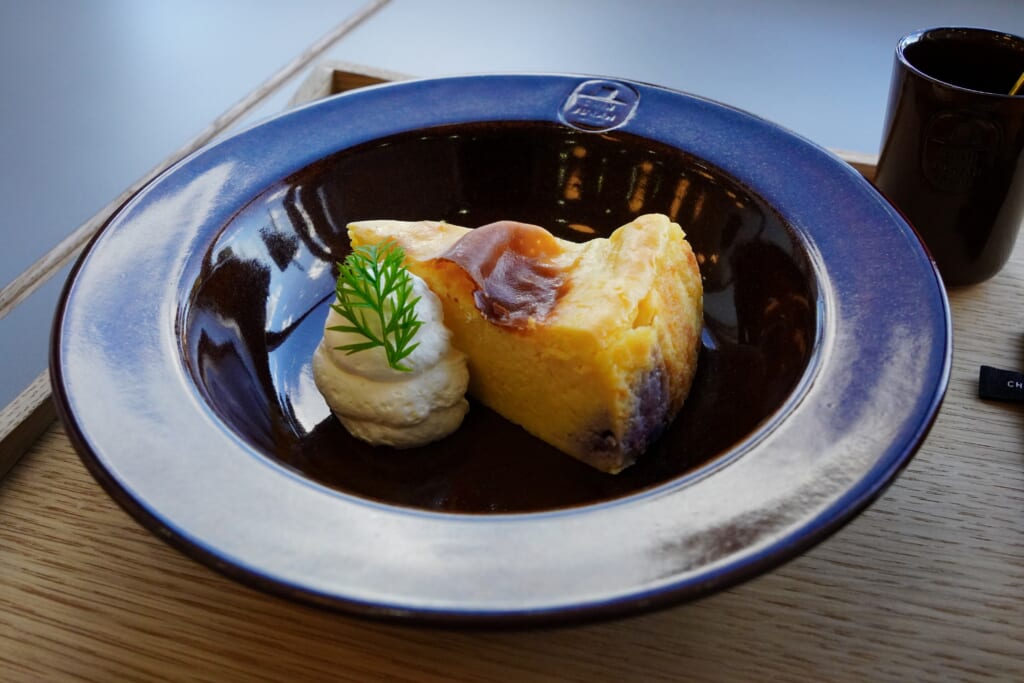 This all made for a perfect break against the lovely view of the Sakurajima volcano and the Goroumon gates!
Getting there: 4-minute tram ride from Kagoshimaekimae on the Kagoshima City Tram to Asahidori tram station and an additional 9-minute walk to Kagoshima Prefectural Museum of Culture REIMEIKAN
Ibusuki no Tamatebako: Ride the Kagoshima Coast on a Luxurious Sightseeing Train
Before reaching our next destination at Flower Park Kagoshima, the best way to get there is by using the Ibusuki no Tamatebako sightseeing train. This train is a tourist attraction in itself!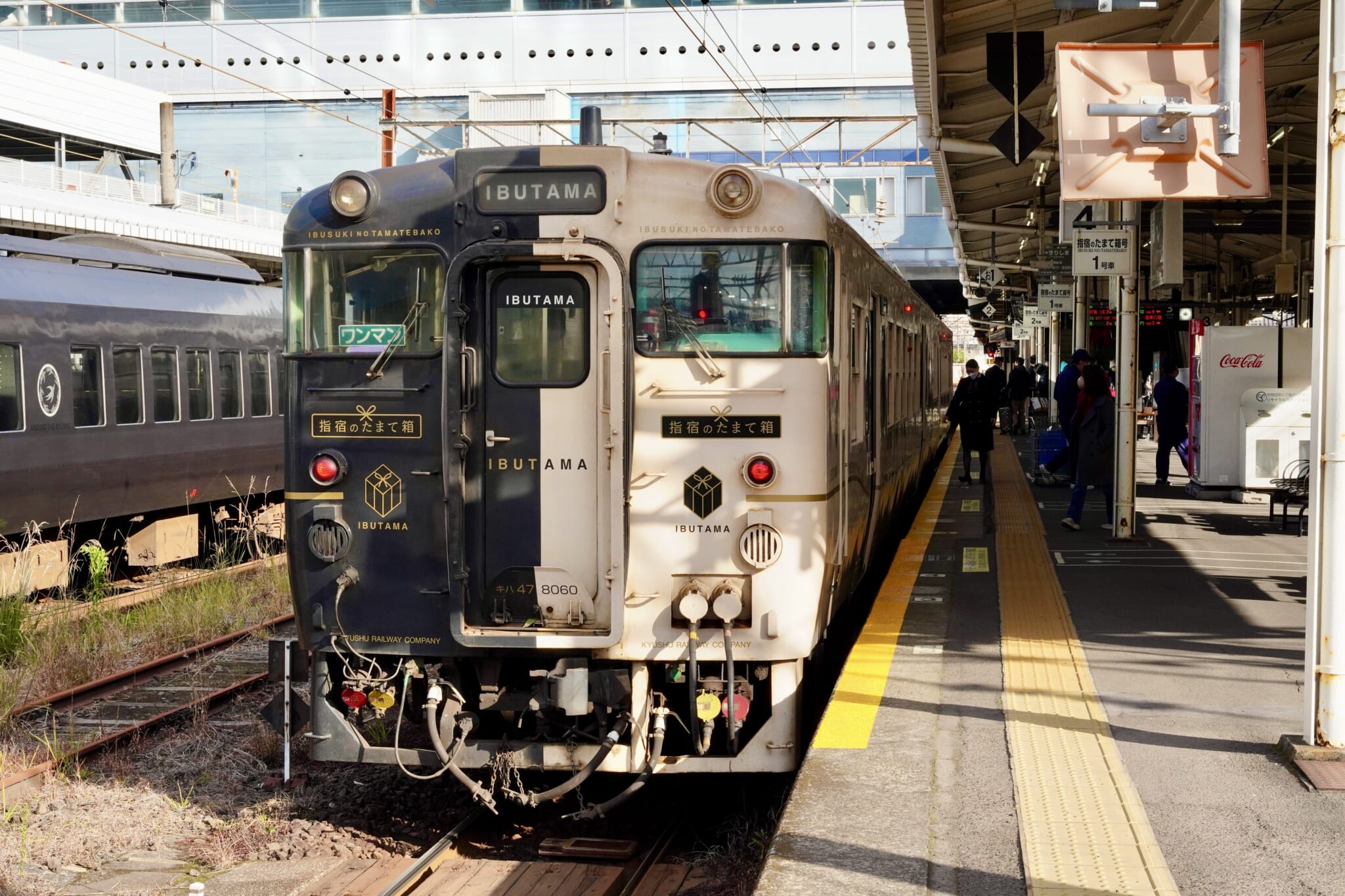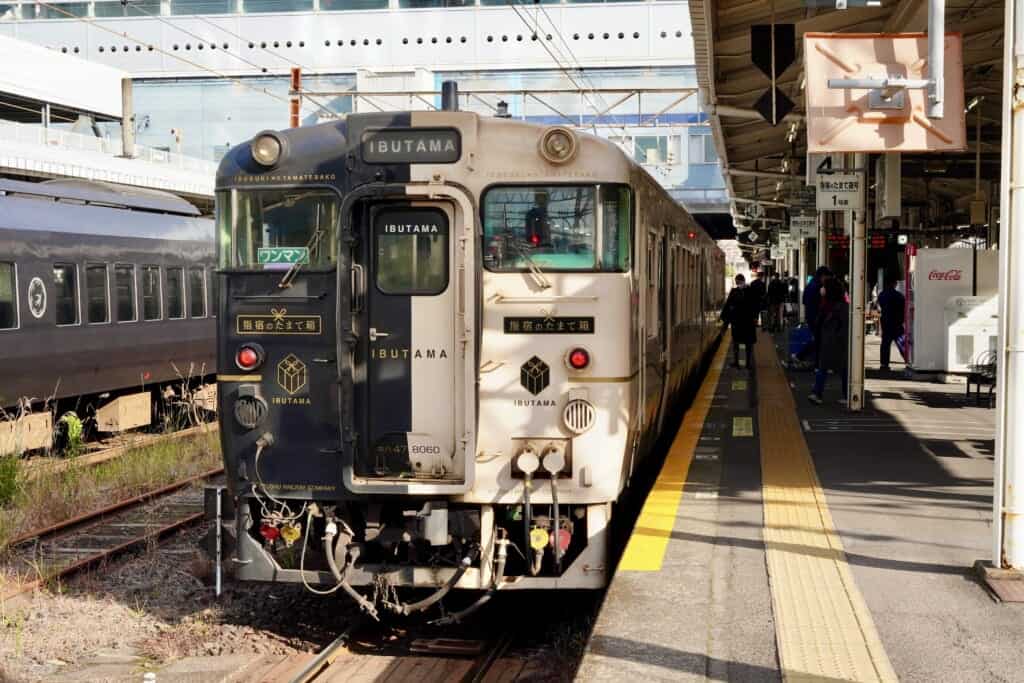 From the moment you see the two-carriage train, you know it won't be your ordinary train ride. The train has a simple black-and-white design, where the white side faces the ocean, and the black side faces the mountains. The name and design is inspired by the old folktale of Urashima Taro, in which the fisherman opens a forbidden treasure box called the tamatebako, turning him into an old man.
The train has regular paired seats, counter seats facing the coast, and a small rest area at one end with a sofa and baby area. The interior is decked out with Kyushu cedar wood and vibrant seat covers, contrasting the monochrome exterior with a warm and welcoming atmosphere.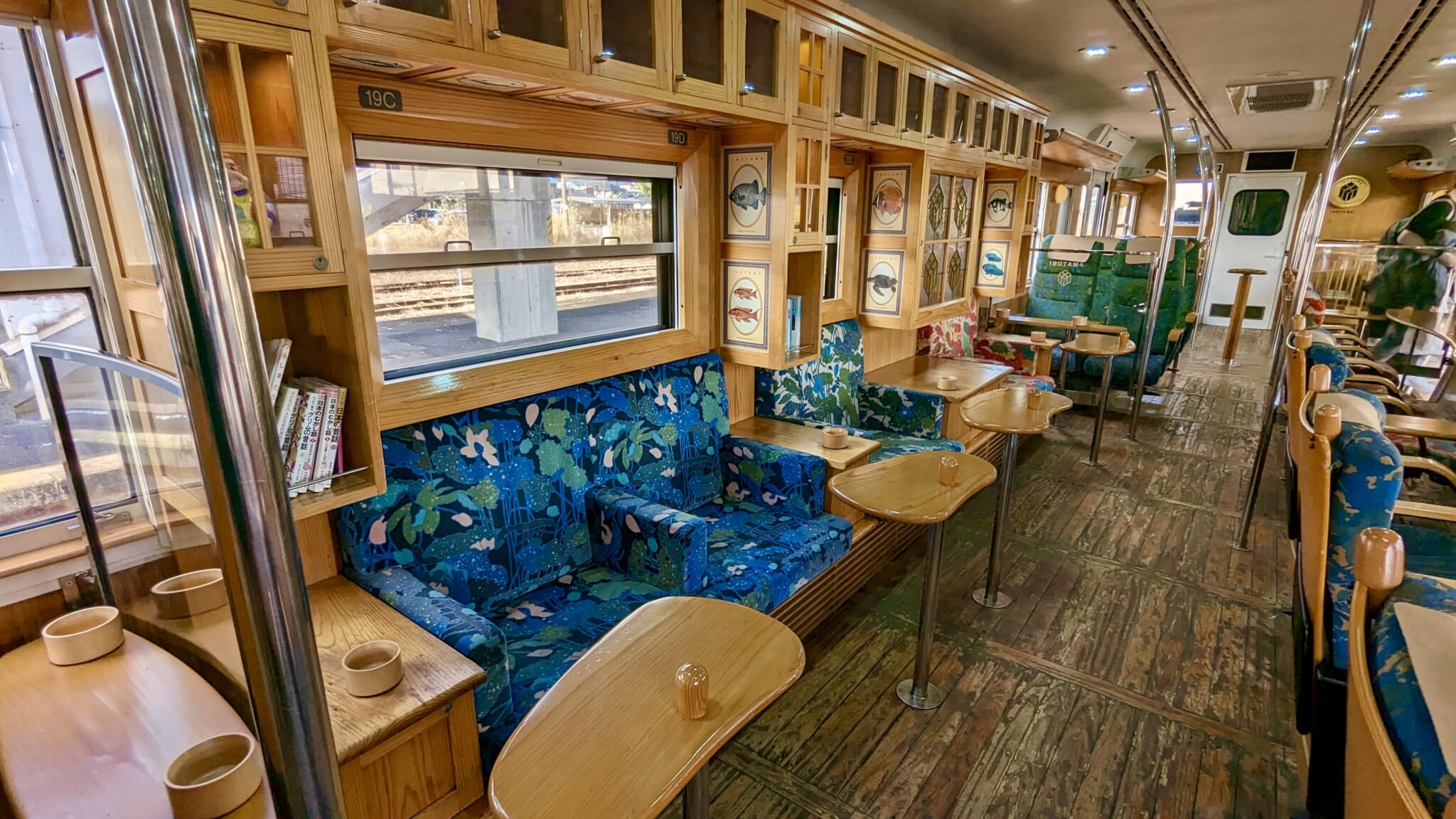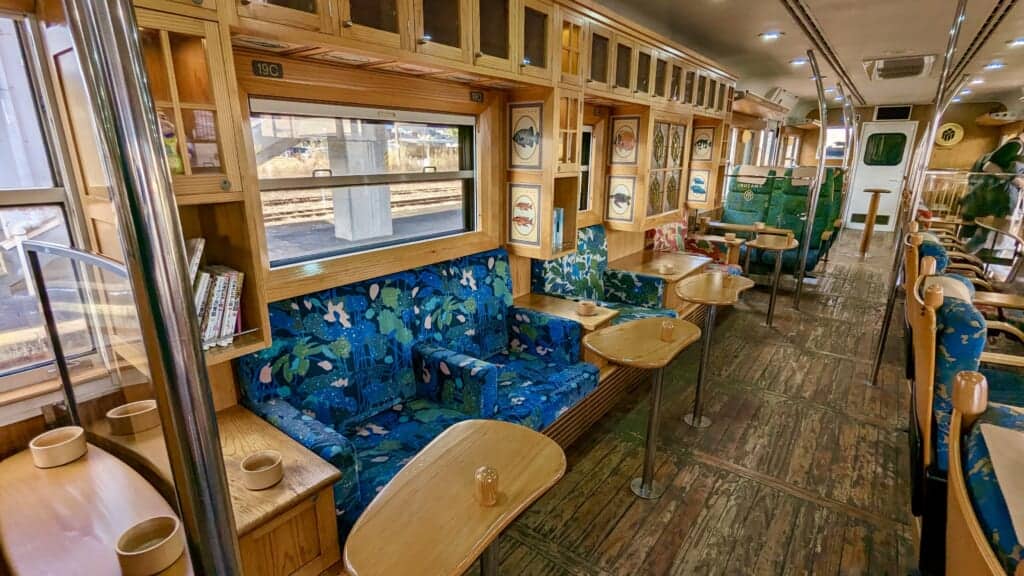 The train has a small snack cart with original snacks like chocolate bread, pudding and sweets, but I decided to go for the local speciality "sub soup" to test out my little cup holder. The soup is a speciality that uses Ibusuki honbushi, a top-quality bonito, to make an umami-rich light soup filled with honbushi fish flakes. Despite a few bumpy areas along the way, my soup remained intact!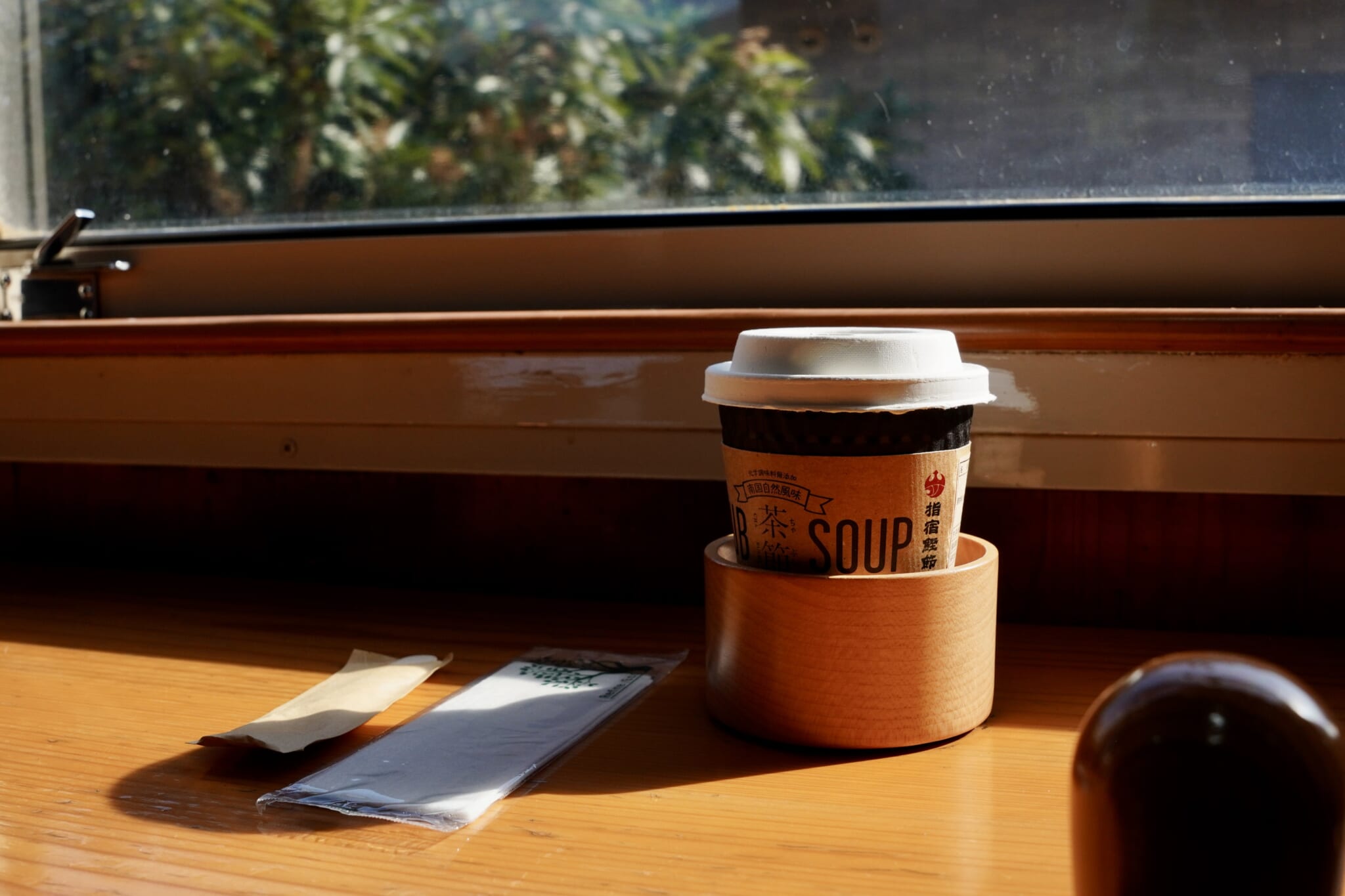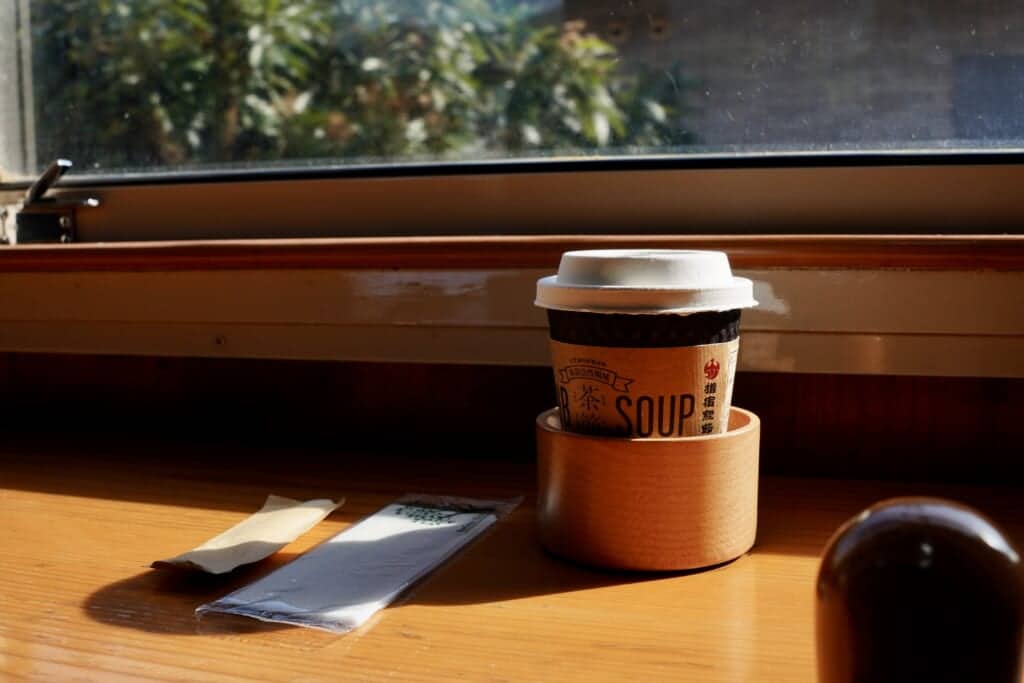 The ride is very comfortable, and plenty keeps you occupied. There's a lot of space for bags, and some people even have suitcases, so you can easily take the sightseeing train to continue your travels in Ibusuki.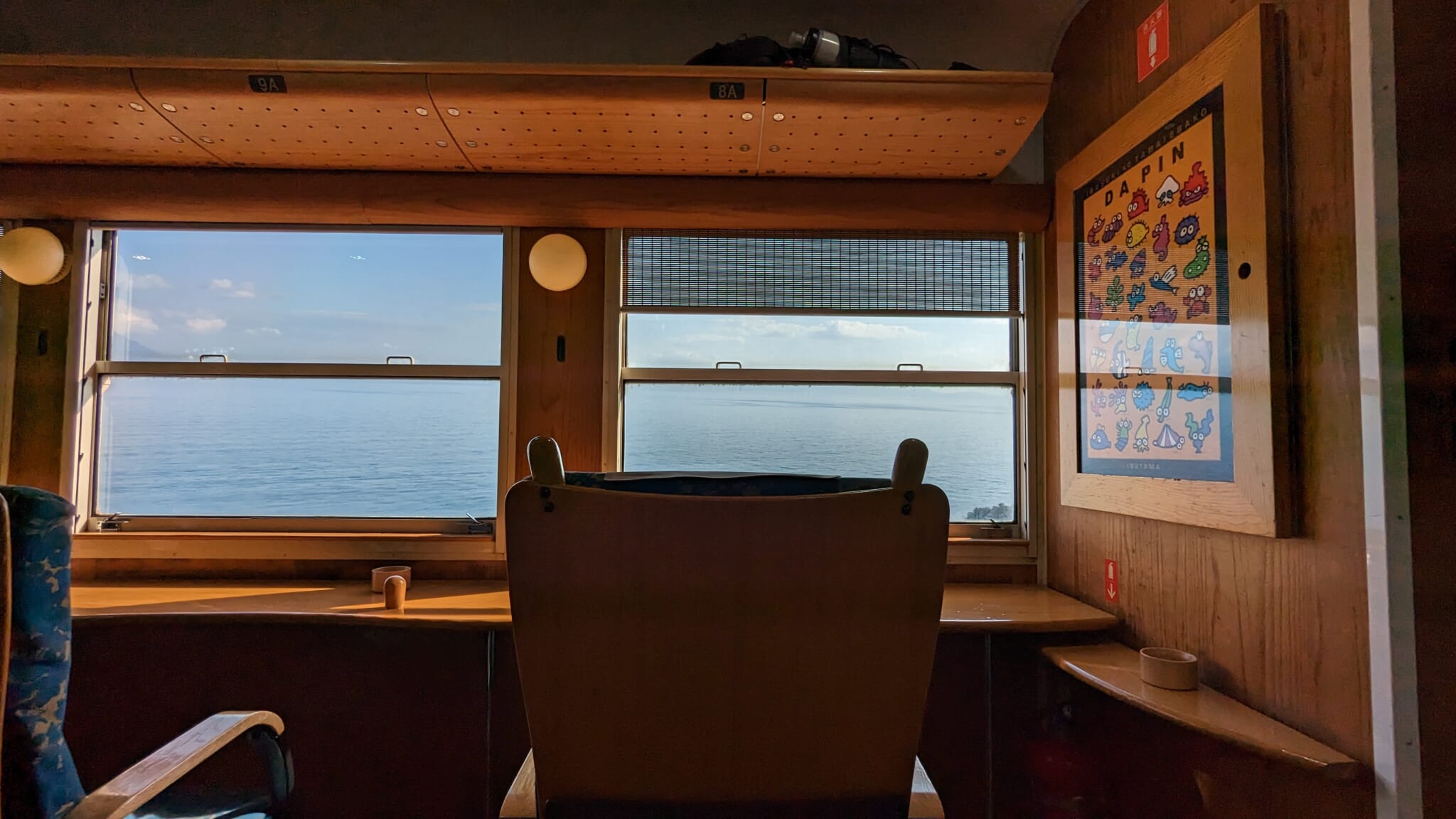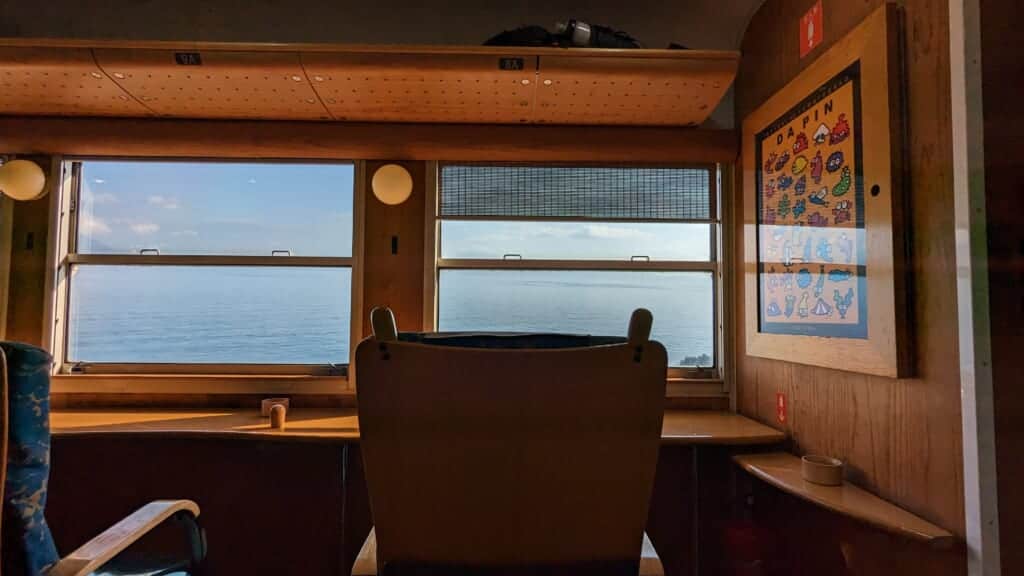 Getting there: Board from JR Kagoshima Chuo Station to JR Ibusuki Station.
Flower Park Kagoshima: Explore the Tropical Plants of Kagoshima
Once you're off the train to Ibusuki, hop on the bus opposite the station to go straight to the Flower Park Kagoshima. Before you head in, I highly recommend stopping by Mango no Mori café, where you can see the mangoes being grown on-site and try out their various dishes (like mango-topped ice cream and mango curry) made using their home-grown fruit.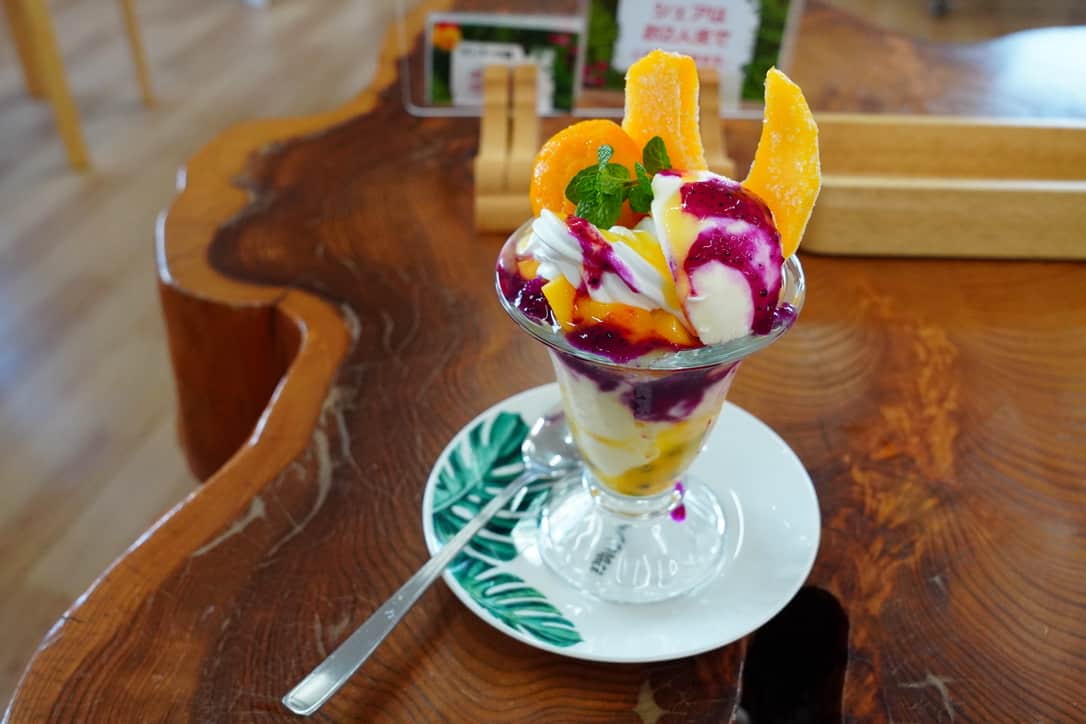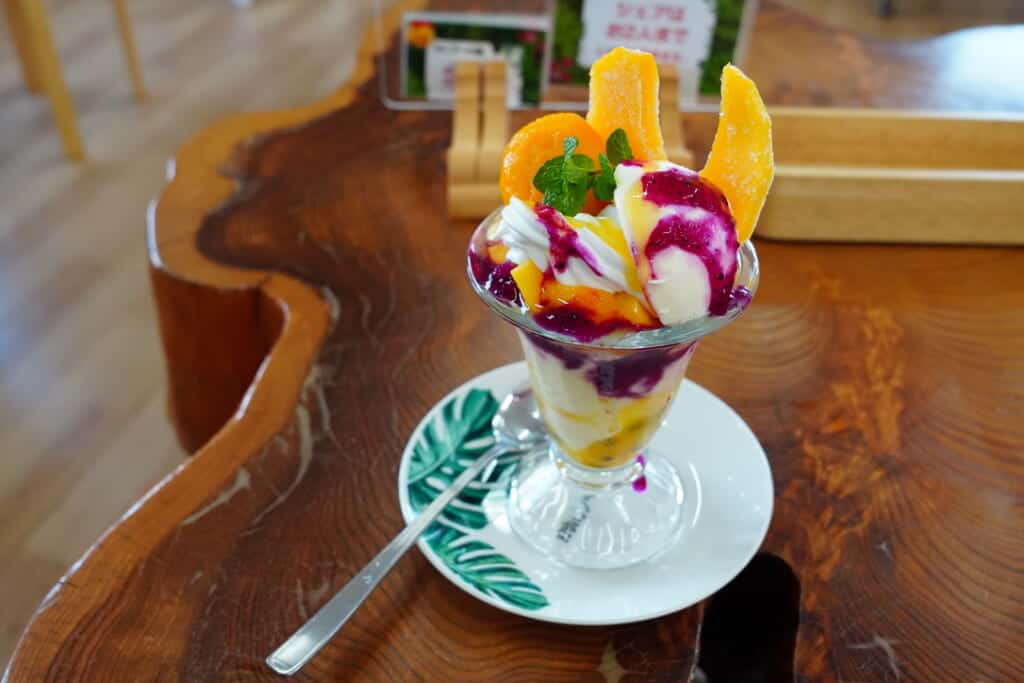 Get your ticket in the lobby and find out what flowers bloom on that day so you know what to look out for. I visited during winter, but despite the season, there were still a lot of interesting displays. One of the most notable was their giant Year of the Rabbit display in the seasonal flower field spot. It was the perfect place to get a great shot of Mt. Kaimondake in the background.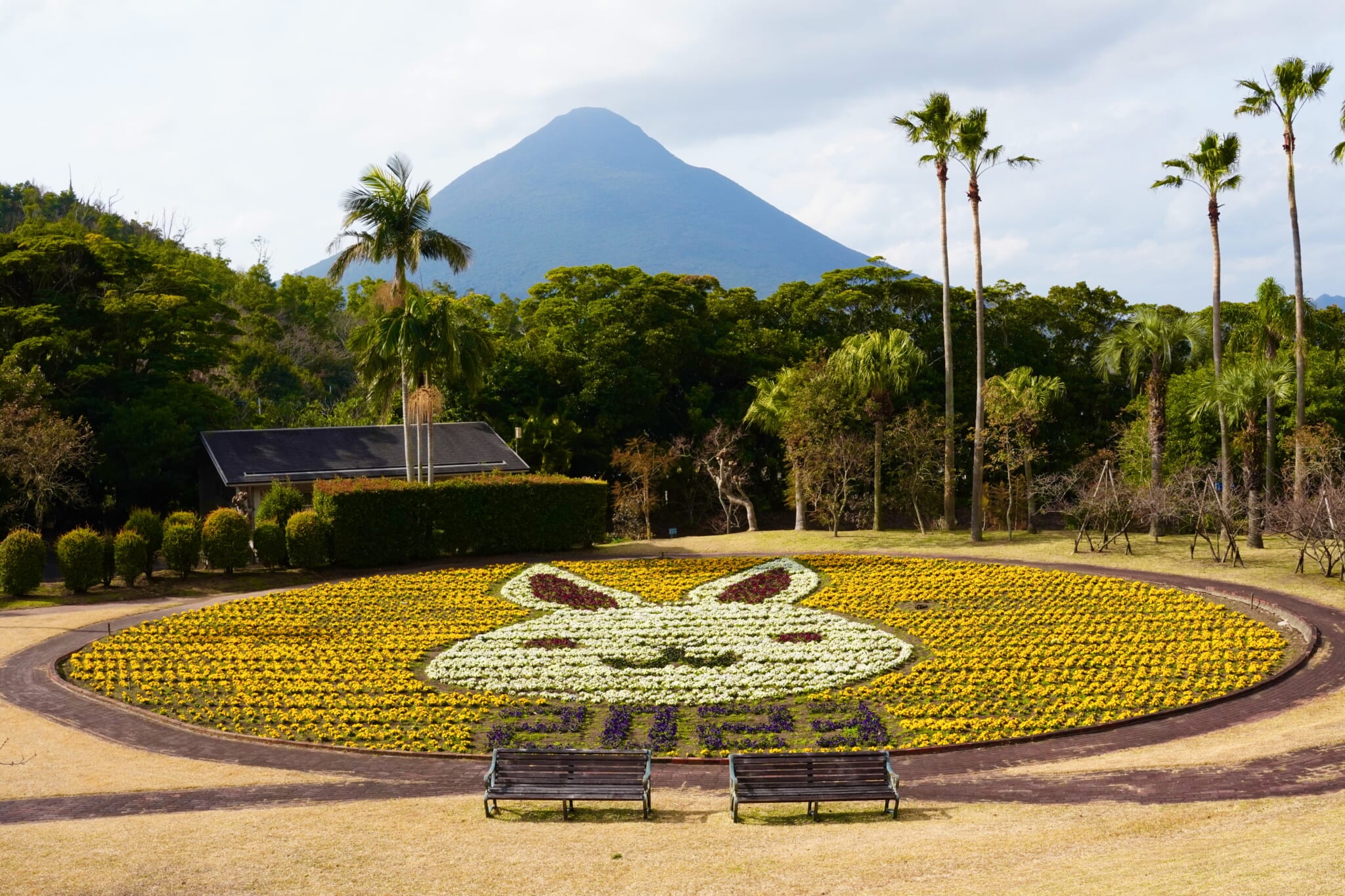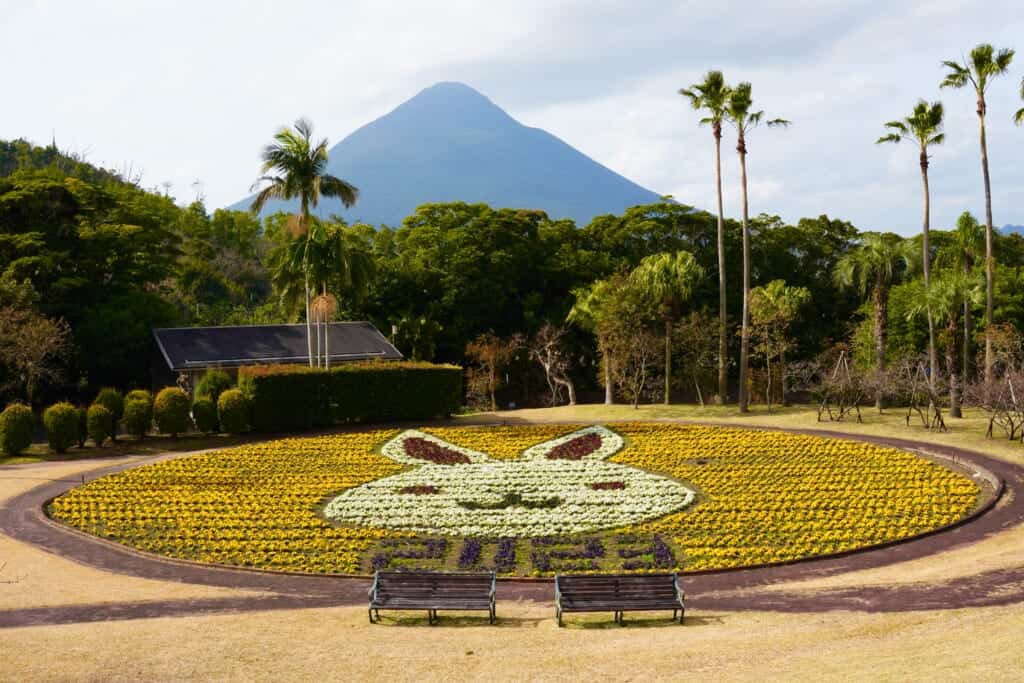 There are also seasonal displays in front of the central greenhouse in a roofed garden. When I visited, there was an extravagant display of tulips, complete with a mini windmill. The greenhouse behind it is filled with tropical plants like banana trees and carnivorous plants.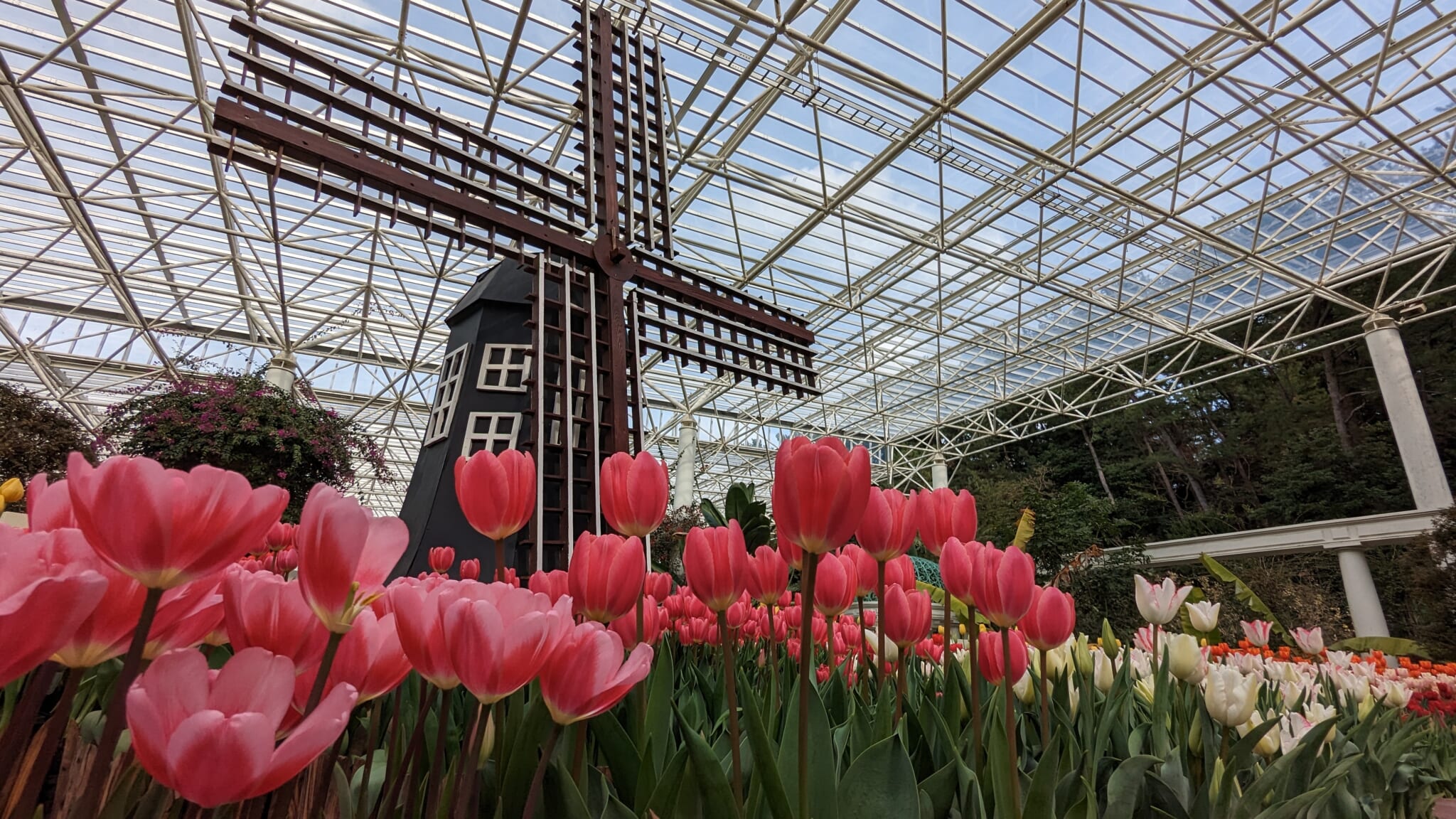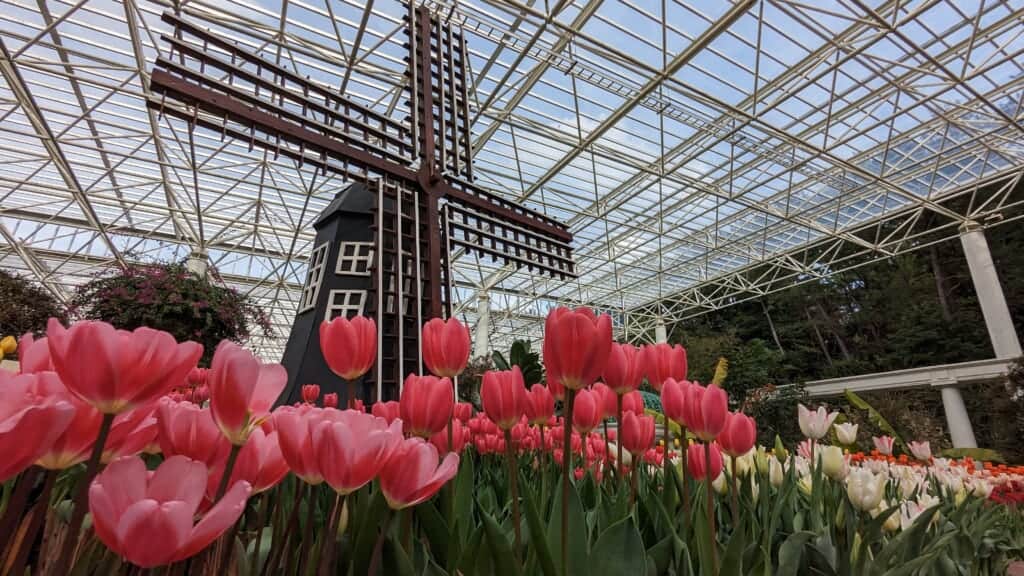 The park also has a western-style garden, a viewpoint to look out across the sea, and a butterfly house.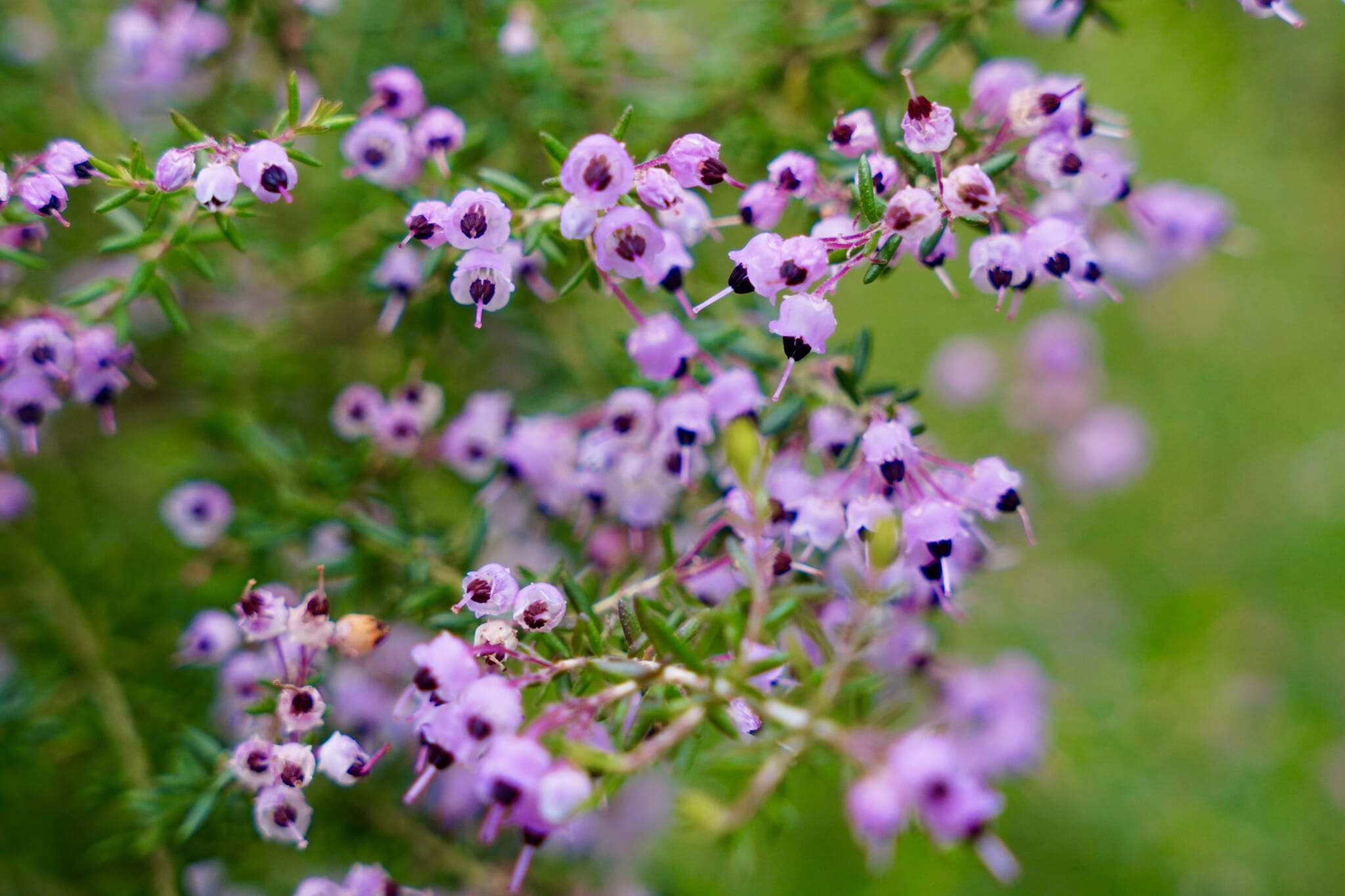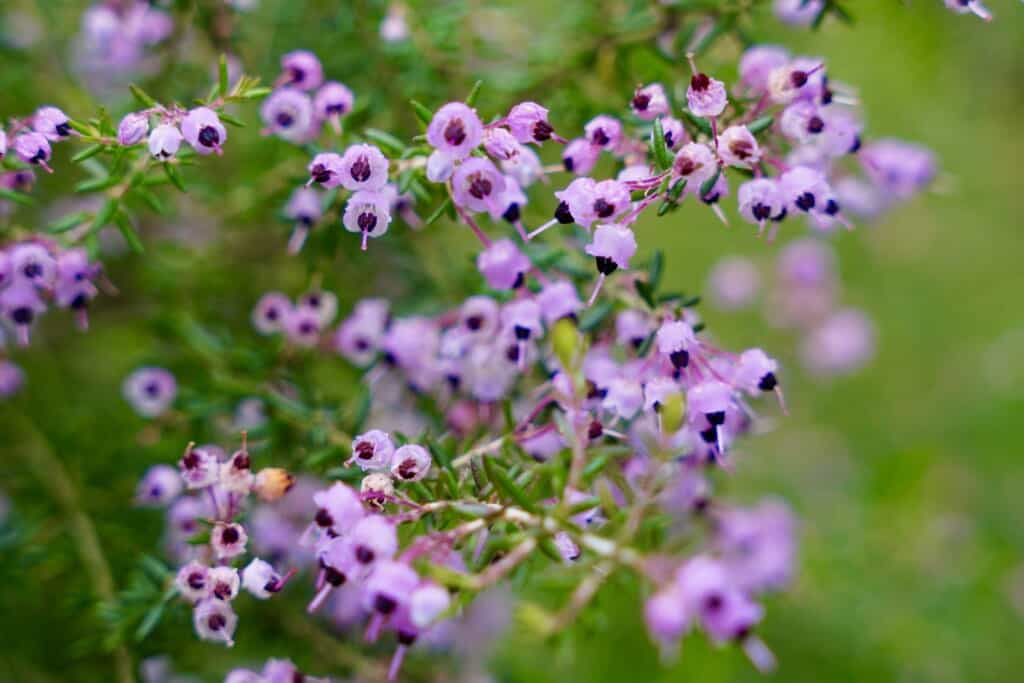 Even though I spent two hours at the park, I could have easily stayed there longer. If you like walking, botany, or bird-spotting in winter, this is a great option to spend at least half a day.
The only way to get here by public transport is by bus, which only goes thrice daily. There is a helpful tourism desk at JR Ibusuki Station, so you can ask for a timetable or directions there. The route is currently not on Google Maps, so here is the bus information (as of February 2023):
| | |
| --- | --- |
| JR Ibusuki Station to Flower Park Kagoshima | Flower Park Kagoshima to JR Ibusuki Station |
| 9:10 | 11:16 |
| 11:10 | 13:16 |
| 13:10 | 15:11 |
Getting there: 50-minutes from JR Kagoshima Chuo Station to JR Ibusuki Station (via the Ibusuki no Tamatebako sightseeing train) and an additional 33-minute bus ride to Flower Park Kagoshima stop
Akune Station: Your Kagoshima Northern Base
So far we've covered spots that are easily accessible in the city centre and southern tip of Kagoshima. If you're heading further north, Akune Station will help you plan and start your journey northwards. Similar to the Tamatebako sightseeing train, as it has a warm wooden interior and lively designs all around, from the seat covers to the Akune-focussed wall art.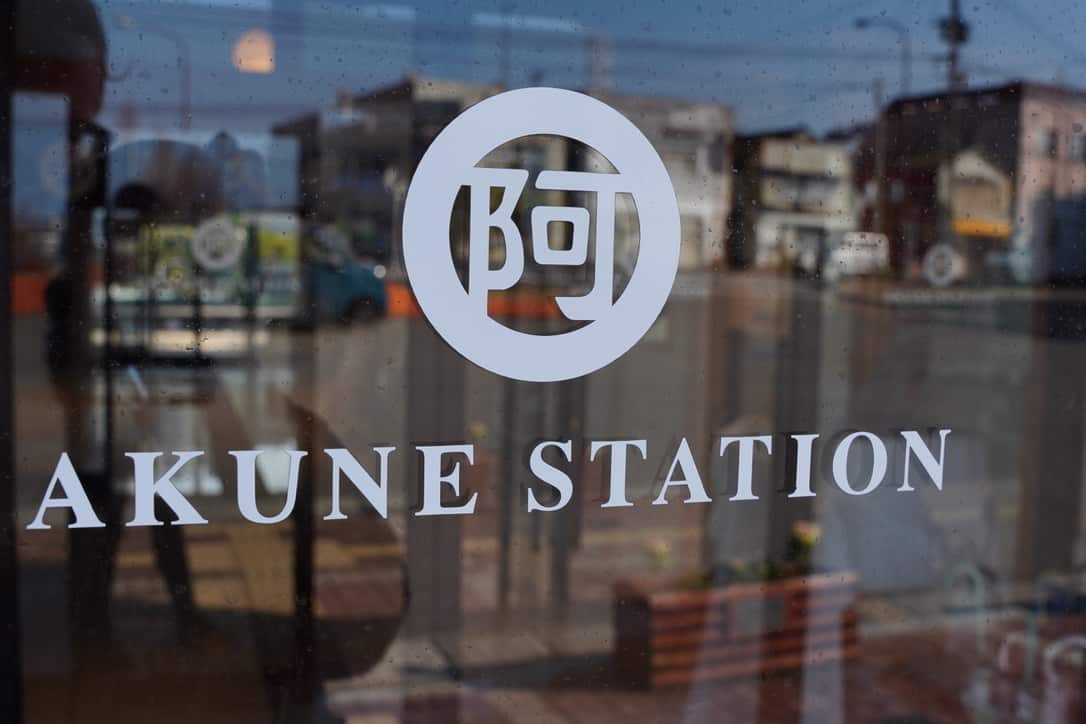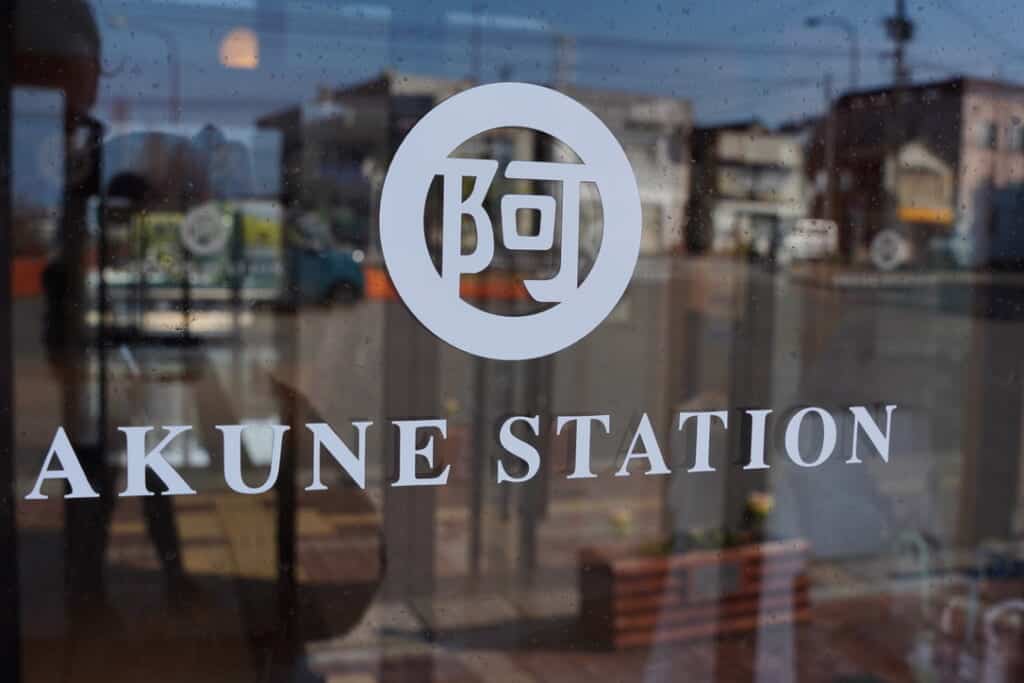 The station was recently redesigned by renowned architectural designer Eiji Mitooka, incorporating the traditional wooden aesthetic of the former station but reinvigorating it with new spaces to rest and relax. The place is filled with different cosy rooms like the restaurant, shop, various seating areas, a kids' space, and even a small library complete with Studio Ghibli art books.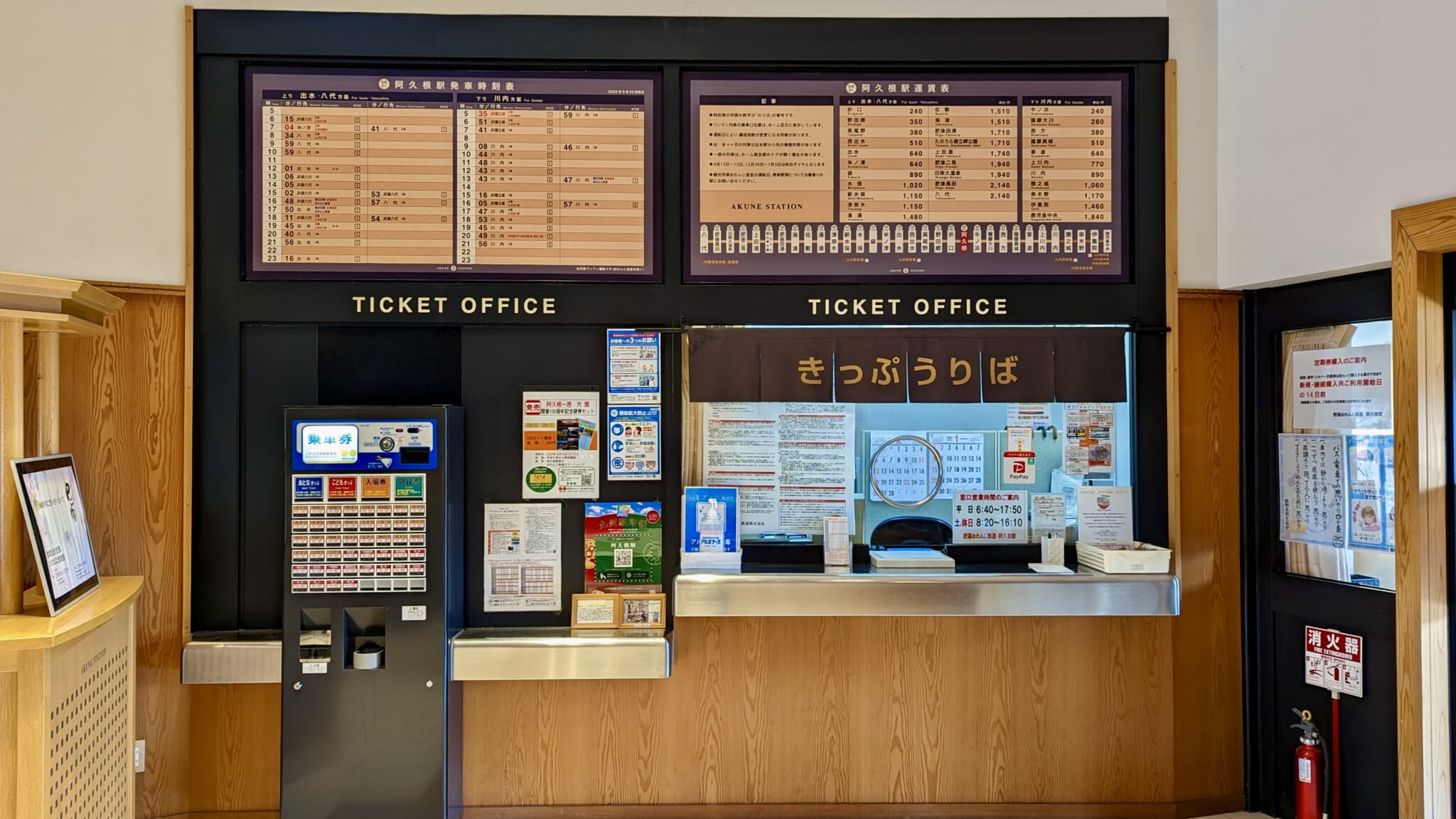 The station feels like a sightseeing spot, but it's a great place to start exploring Akune, as there's a tourist information centre right outside on the right as you exit and a sake brewery on the right on the other side of the tracks. Akune Station is also a useful stop if you're planning on visiting Kagoshima's Izumi city, known as a great winter getaway for birding and Japanese crane enthusiasts. It's also on the way from Kagoshima-Chuo to our next stop.
Getting there: The shortest journey time is approximately one hour: from JR Kagoshima Chuo Station, take the Kyushu Shinkansen to JR Sendai Station, transfer to the Hisatsu Orenji Railway, and then to Akune Station.
Iwashi Chaya: Specialist Sardine Restaurant in Kagoshima
Our final spot is a little more out of the way, as it's about a 30-minute walk from the nearest station or about 5-10 minutes by taxi. But it's a great place to fill up before exploring northern Kagoshima. Iwashi Chaya gets its name after its speciality fish, iwashi, or sardines. Before I came to Japan, my image of sardines was something salty that only ever comes packed in a tin. But Iwashi Chaya has completely changed my perspective on the fish.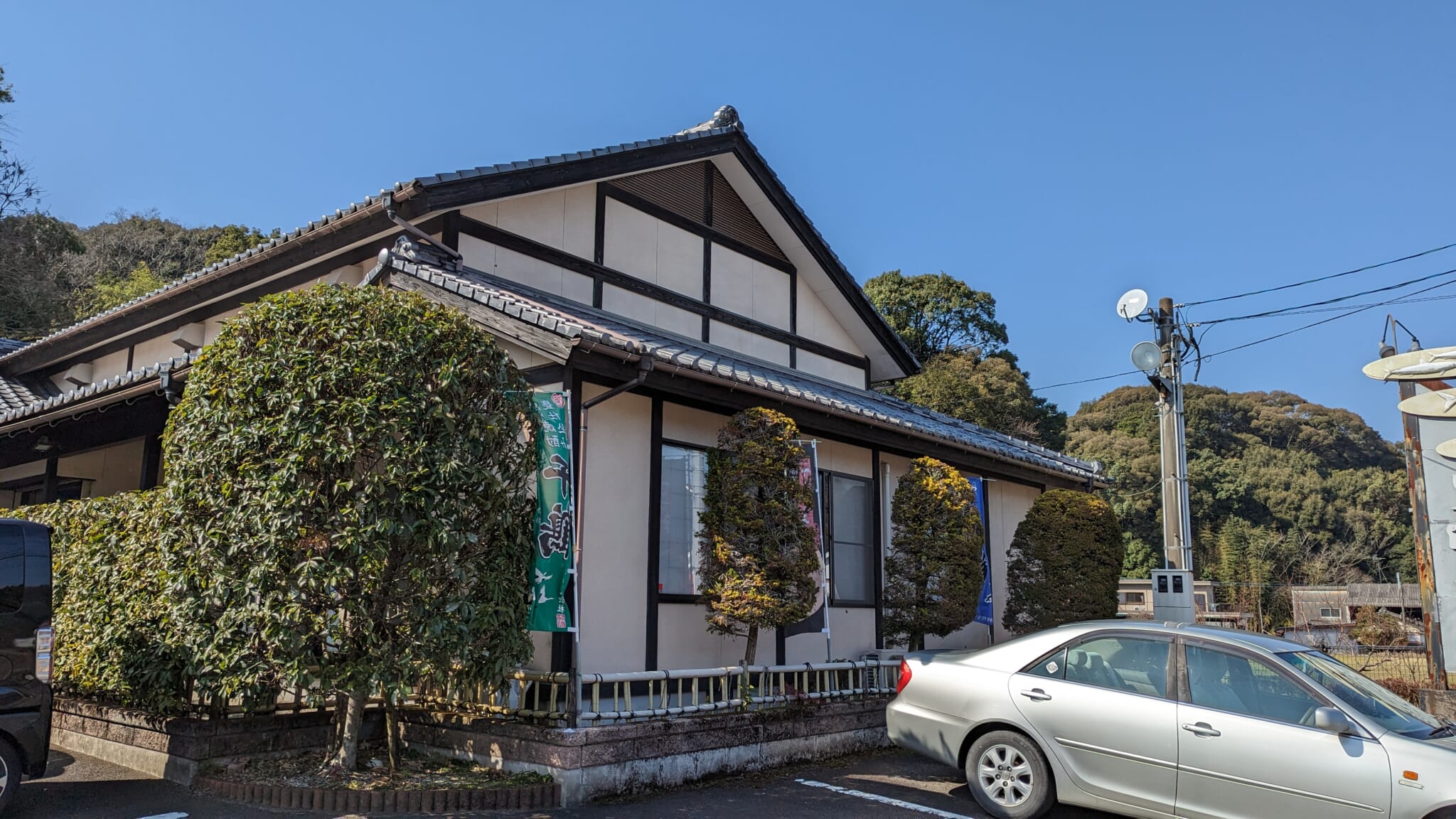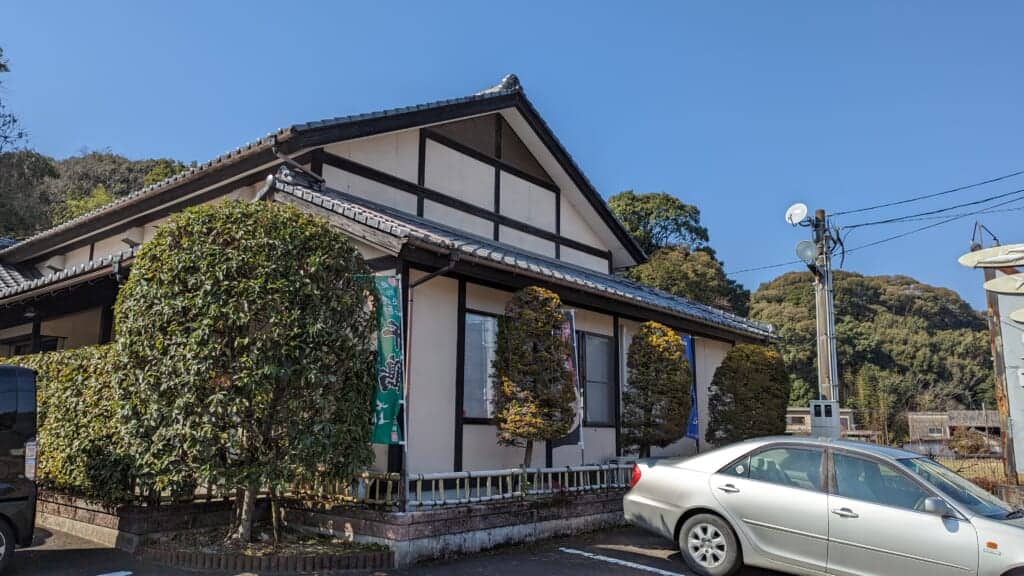 To make the most of your time at Iwashi Chaya, order the Iwashi Zen set meal to get sardines in as many variations as possible. The meal includes fresh sardine sashimi served with lemon and miso vinegar, a typical Kagoshima method. It also has iwashi nitsuke (sardines simmered in a sweet soy-based sauce), Kagoshima rice, kakiage (mixed tempura), miso soup, and some pickled sides. If you're not ready for that commitment to sardines, you can try one of their other set meals. You can even ask for sardines in the sashimi meal if you like.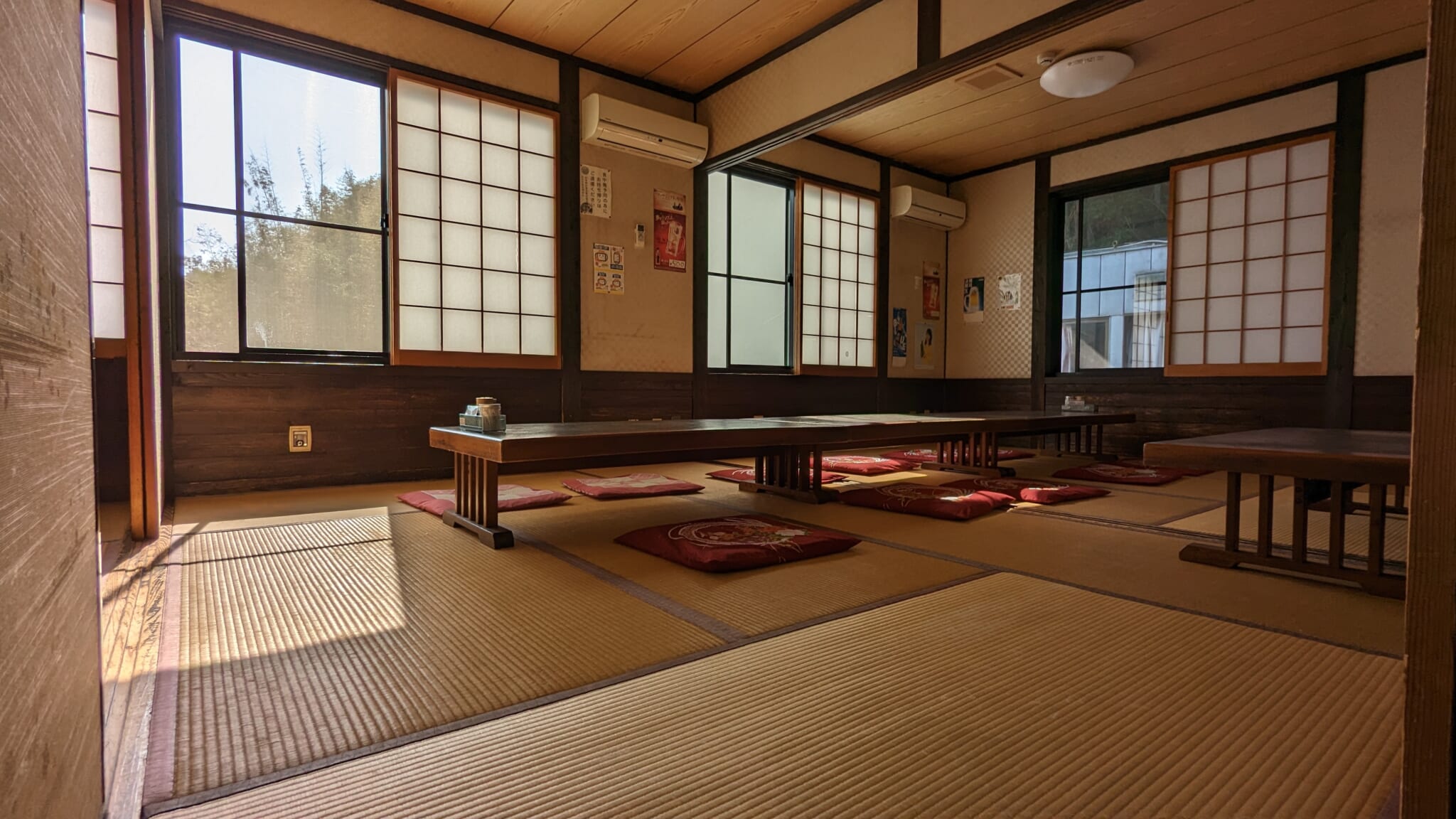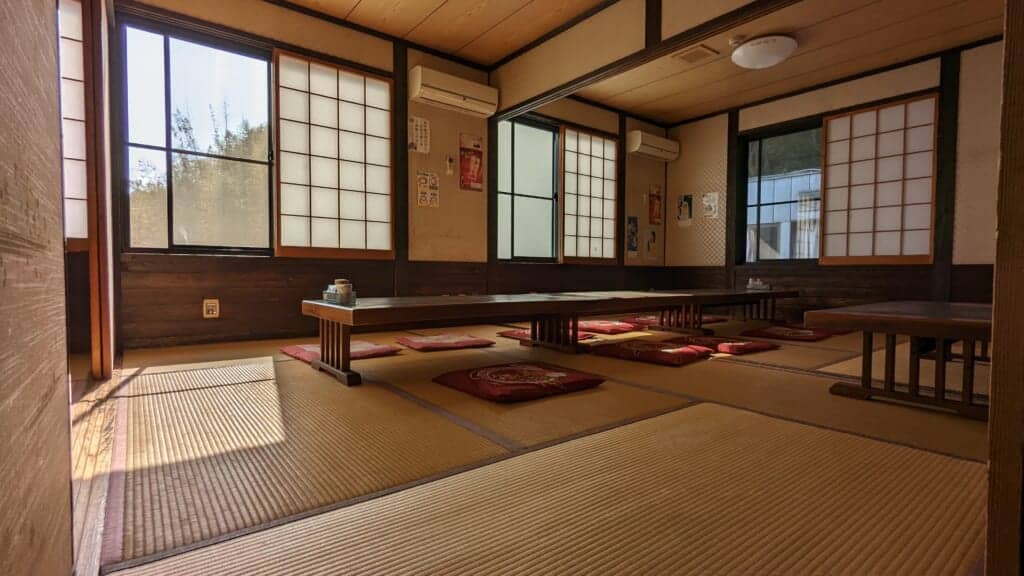 The restaurant is a cosy local spot with a few table-and-chair seats, but most seats are at little tatami booths. You'll find that the place is decorated with Kagoshima paraphernalia, and the ingredients are as local as possible.
Getting there: 20-minute train from Akune Station to Nishi-Izumi Station via the Hisatsu Orange Railway, then a 33-minute walk or 10 minute taxi ride to Iwashi Chaya.
Getting to Kagoshima
If you're visiting Kagoshima from Tokyo, the quickest route is to go by plane. When you arrive at Kagoshima Airport, there is an Airport Limousine bus that goes directly to the city centre and takes about 40 minutes (1,400 yen). From Fukuoka's JR Hakata Station, take the fastest Kyushu Shinkansen, Mizuho for a 76-minute train to JR Kagoshima Chuo Station.
These are just a few of the interesting spots that you pack into a day trip in Kagoshima, so hopefully they will make for great jumping off points for your southern Japan adventure!
Sponsored by: Kagoshima Prefectural Visitors Bureau