From the sea to the mountains, Fukushima Prefecture offers an exciting range of landscapes and settings. There are many interesting places, whether off-the-beaten-path or conveniently located at the roadside, where you can stop for a bite to eat, sample local seafood, savor a gourmet meal, or even learn to make a local sweet. So when you're traveling around Fukushima, don't forget to save some time to just sit back and enjoy the food! Here are four places to check out during your Fukushima gourmet journey:
Michinoeki Namie: Celebrate & Support Fukushima's Reconstruction with Local Seafood
Michinoeki Namie (道の駅なみえ) opened in August 2020 as a landmark symbol of the reconstruction of Namie, a coastal town that was evacuated following the earthquake and devastated by the tsunami of March 2011. This very contemporary roadside station is located along the sakura-lined bank of the Ukedo river, which runs directly into the Pacific Ocean.
In the food court, Kanade specializes in fresh-caught seafood from the nearby Ukedo fishing port for nigiri sushi, a whitebait rice bowl, and local Namie yakisoba. You can buy fresh produce, local sake, processed seafood, and other original goods at the farmer's market that support the region's recovery.
Ikoi no mura Namie: Relax in the Natural Settings Perched on a Hill
Just a short drive away, enjoy an exquisite Japanese seafood dinner featuring top-grade sashimi with fresh flavors from Fukushima at Ikoi no mura Namie (いこいの村なみえ). The restaurant is reserved for hotel guests in the evenings, so you can relax overnight at this peaceful inn, perched on a hill surrounded by the lush greenery of Joroku Park.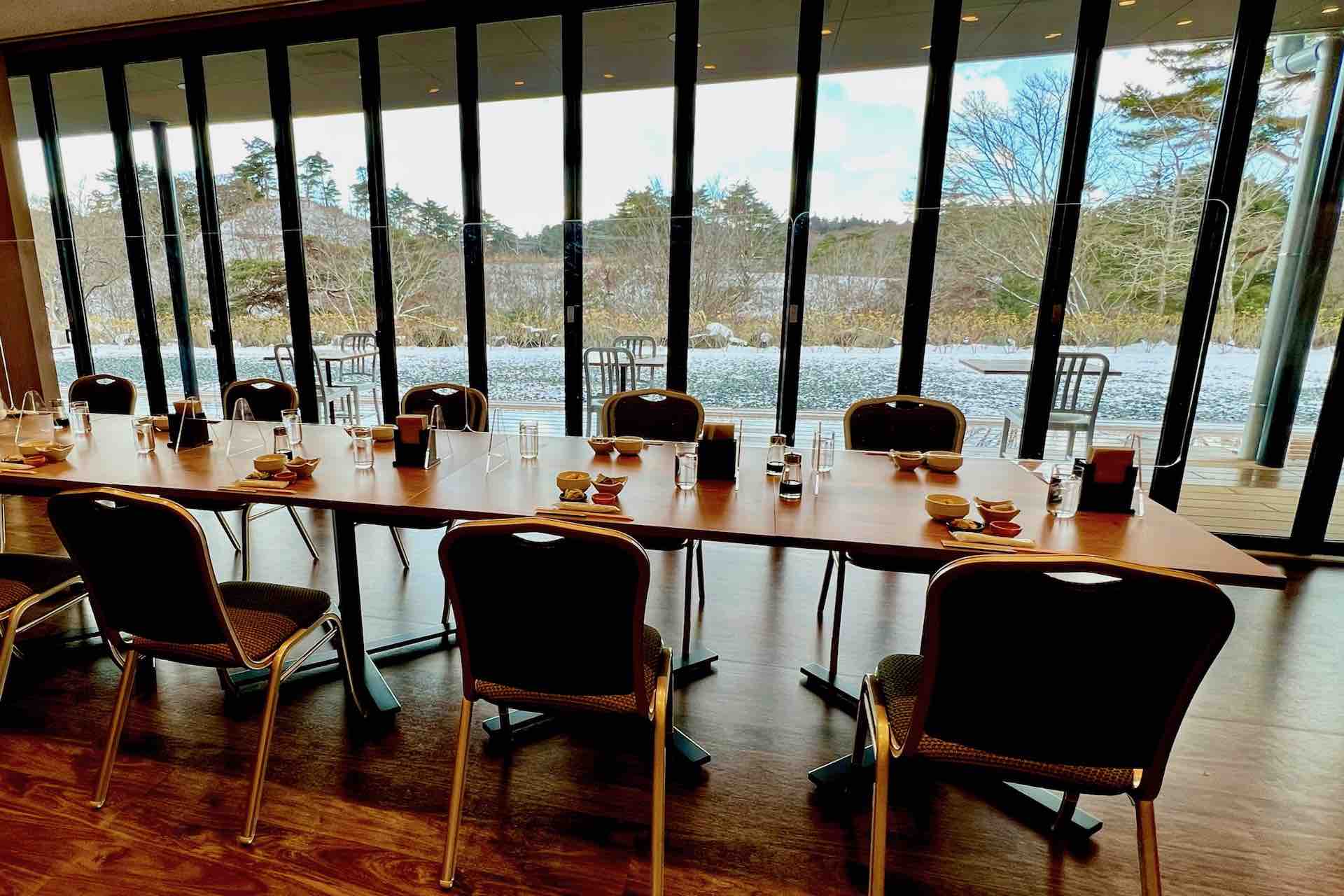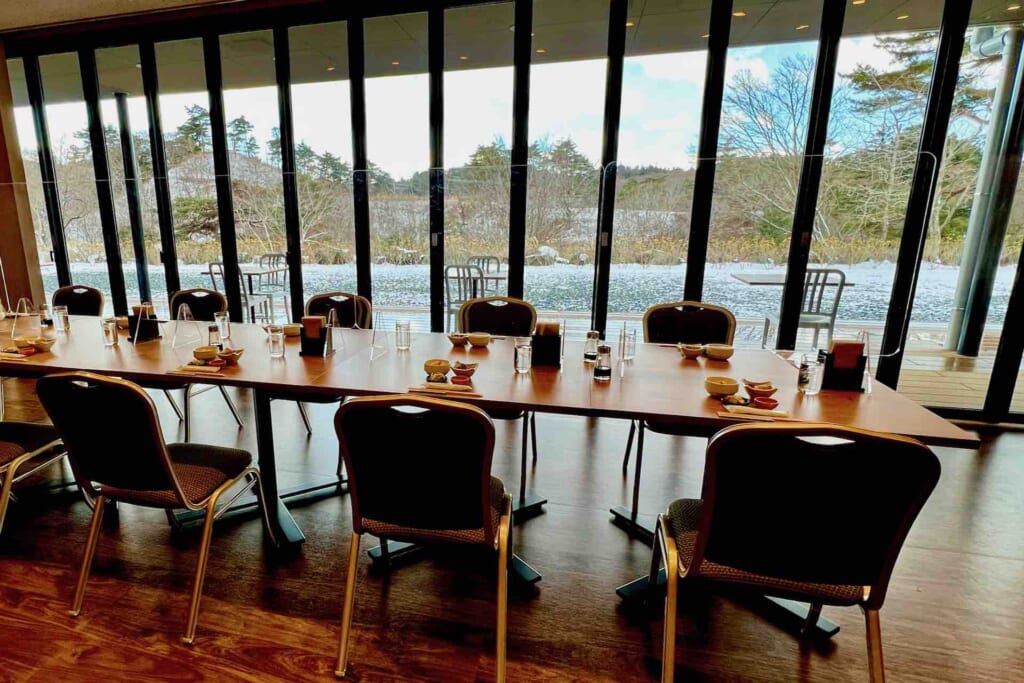 At breakfast, the main dining room's floor-to-ceiling windows offer a wide view of the trees, and if you sit outside on the terrace, you can feel a cool breeze from the ocean below. Kick back around a barbecue in the courtyard, or take a leisurely stroll on the wooden promenade that passes a pond and more than 80 different kinds of trees.
Aizu Ashinomaki Okawaso: Indulge in the Gourmet Opulence in Demon Slayer's "Infinity Castle"
Travel west into the mountains for a complete luxury resort experience at Aizu Ashinomaki Hot Spring Resort Hotel Okawaso (芦ノ牧温泉 大川荘 ), nestled in the scenic valley of the Okawa river. This hot spring resort has also recently received fame for its similarity to the popular anime series, Demon Slayer's Infinity Castle. As soon as you walk into the establishment in the late afternoon, greeted by the gentle strums of a shamisen played live on a dedicated platform in the center of the multi-level lobby, you will be swept away by Okawaso's elegant charm.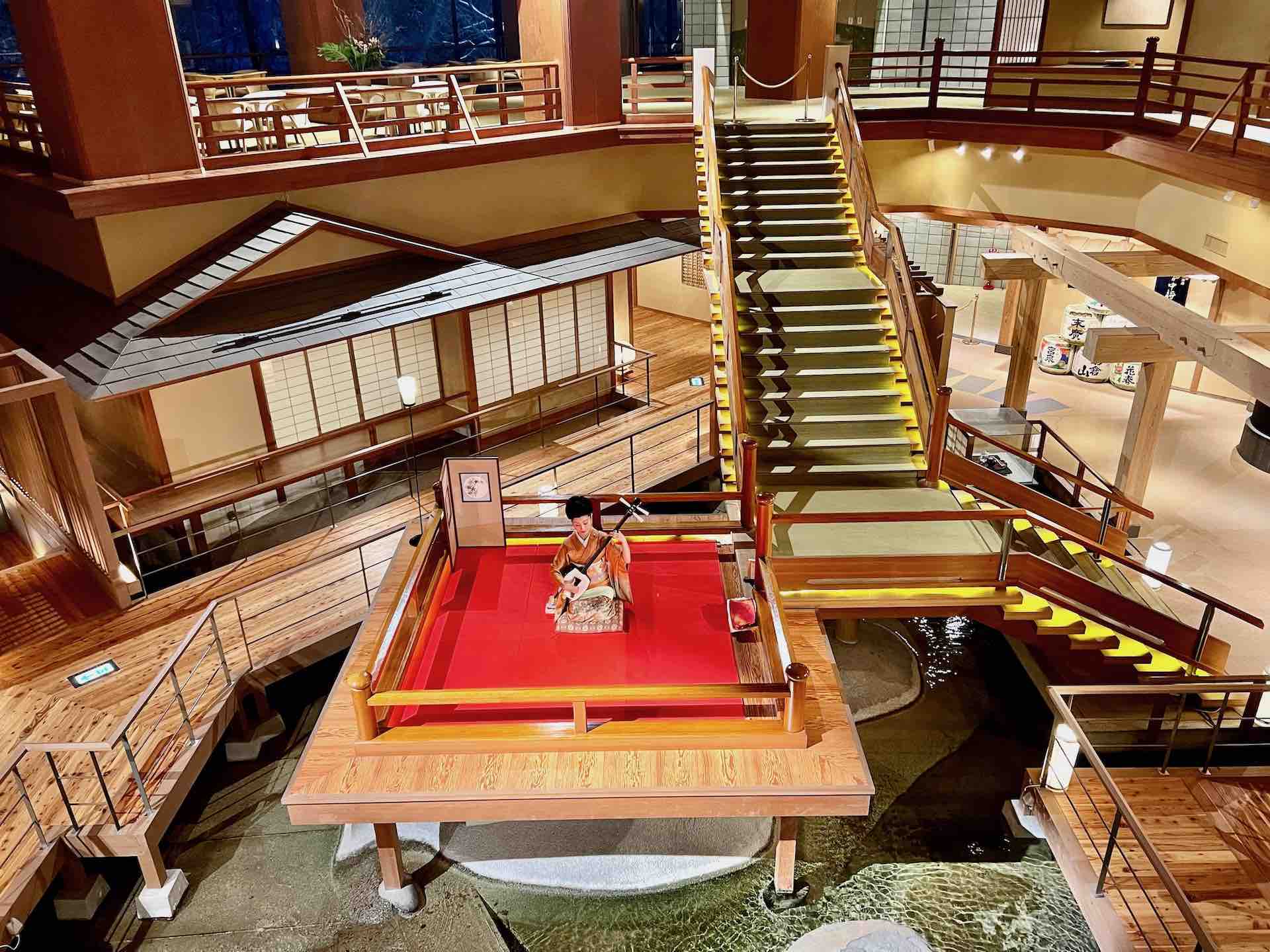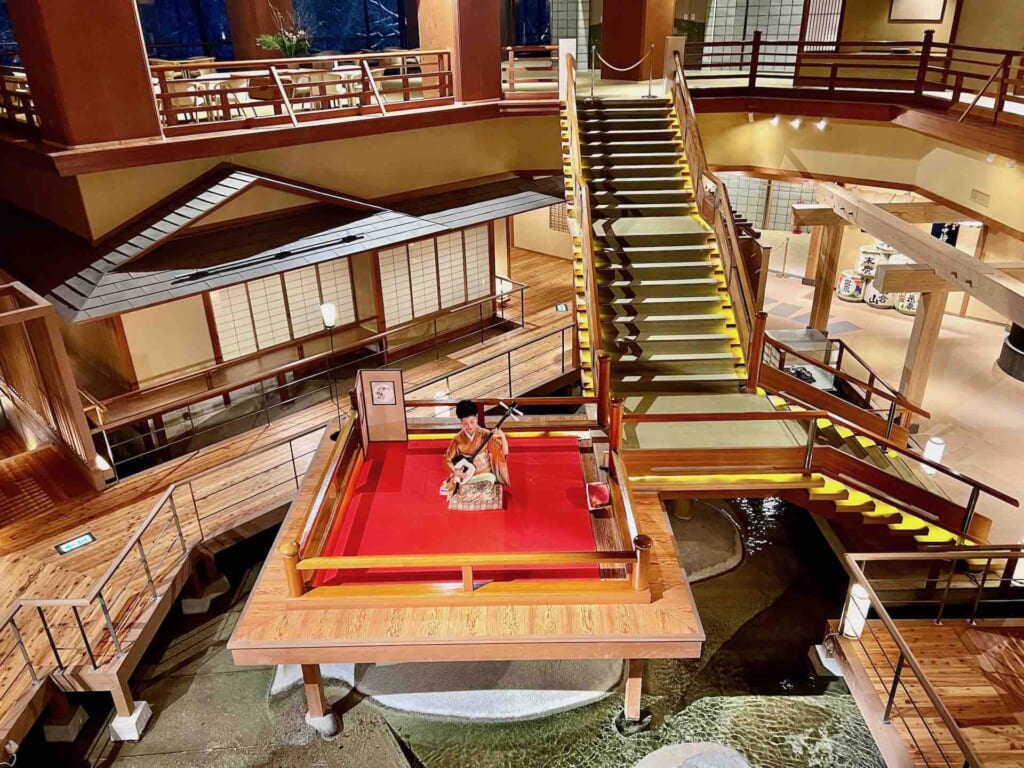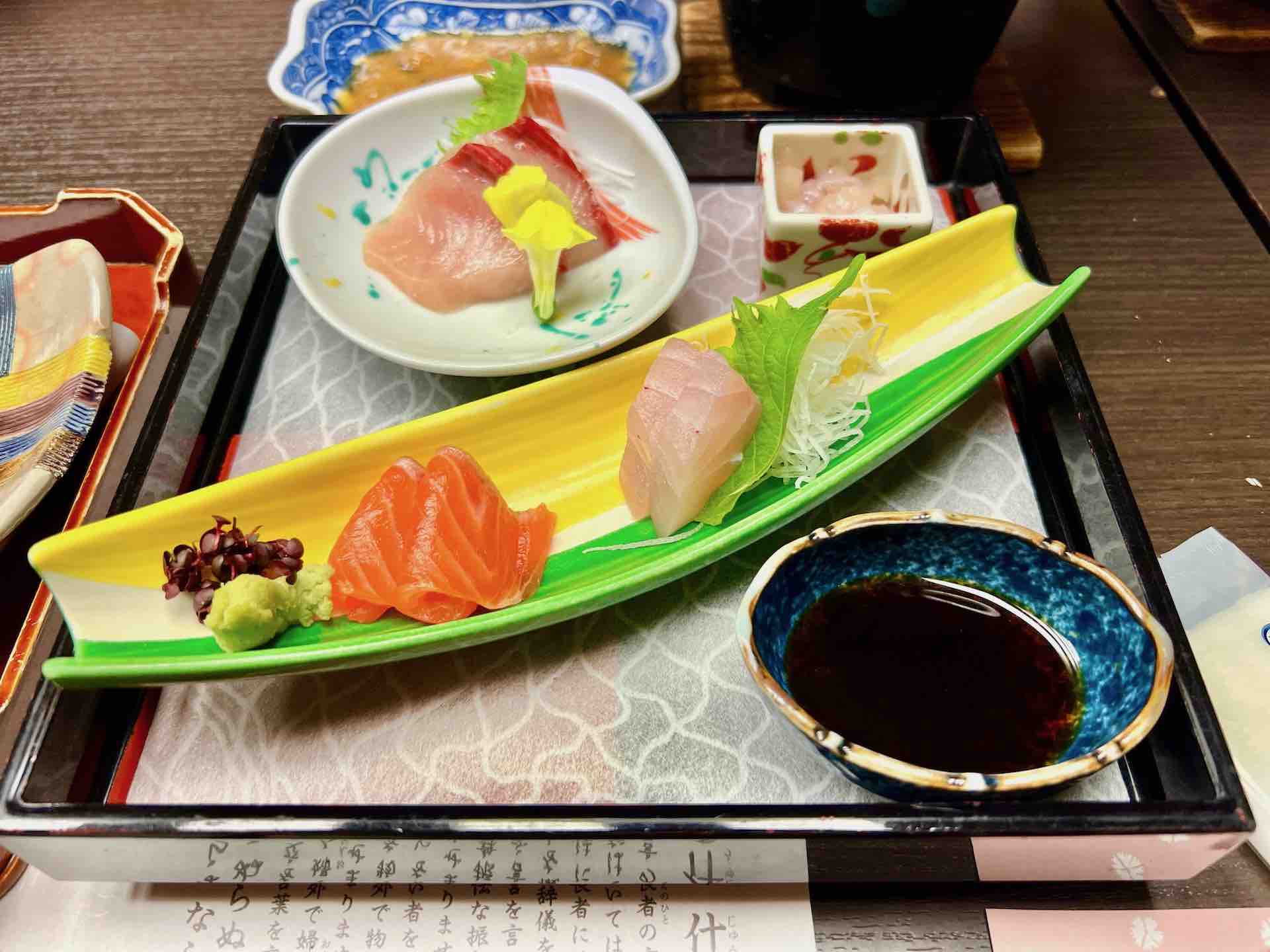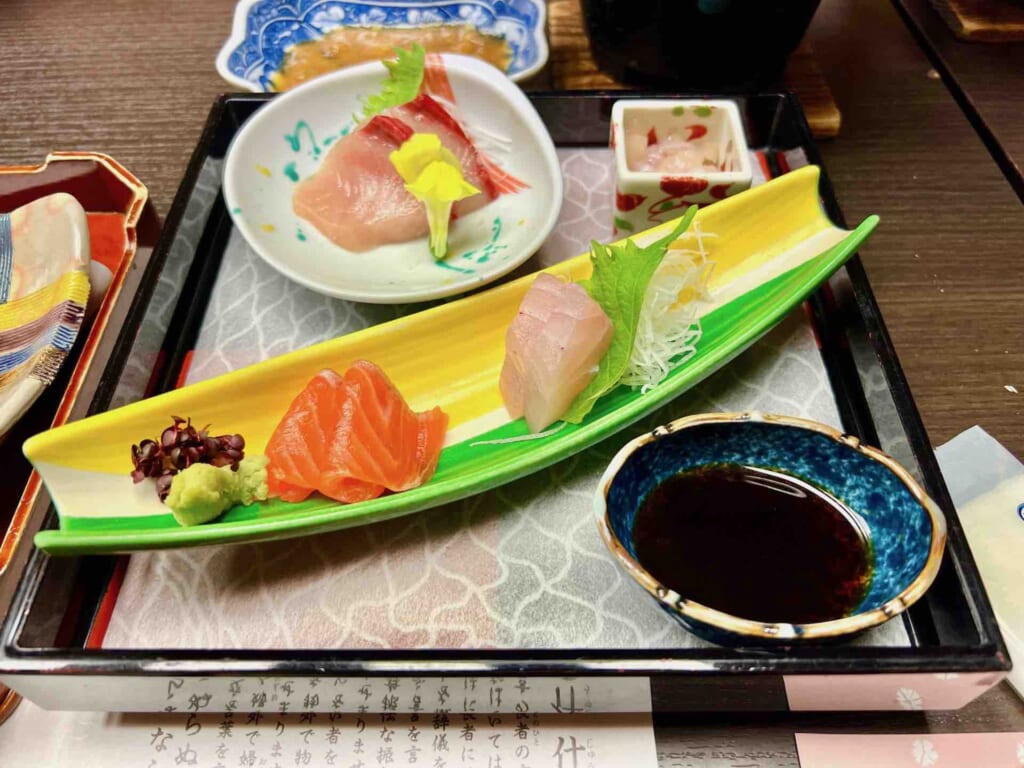 Savor every dish of their traditional kaiseki dinner prepared with the finest seasonal ingredients, from fresh steamed vegetables to thin-sliced wagyu, in a private tatami-floored room surrounded by forest. Don't hesitate to ask the sommelier for sake pairing suggestions, and save room for the fine desserts.
Ikoi-no-yakata Hotto in Yanaizu: Stuff Your Mouth and Soak Your Feet
If you prefer to make your own sweets, stop by Ikoi-no-yakata Hotto in Yanaizu (憩の館ほっとinやないづ), in Yanaizu, located right next to the Aizu Yanaizu Roadside Station. Here you can learn to make awamanju, a traditional steamed confectionery of the Aizu region, containing a mixture of millet and glutinous rice and filled with a rich red bean paste.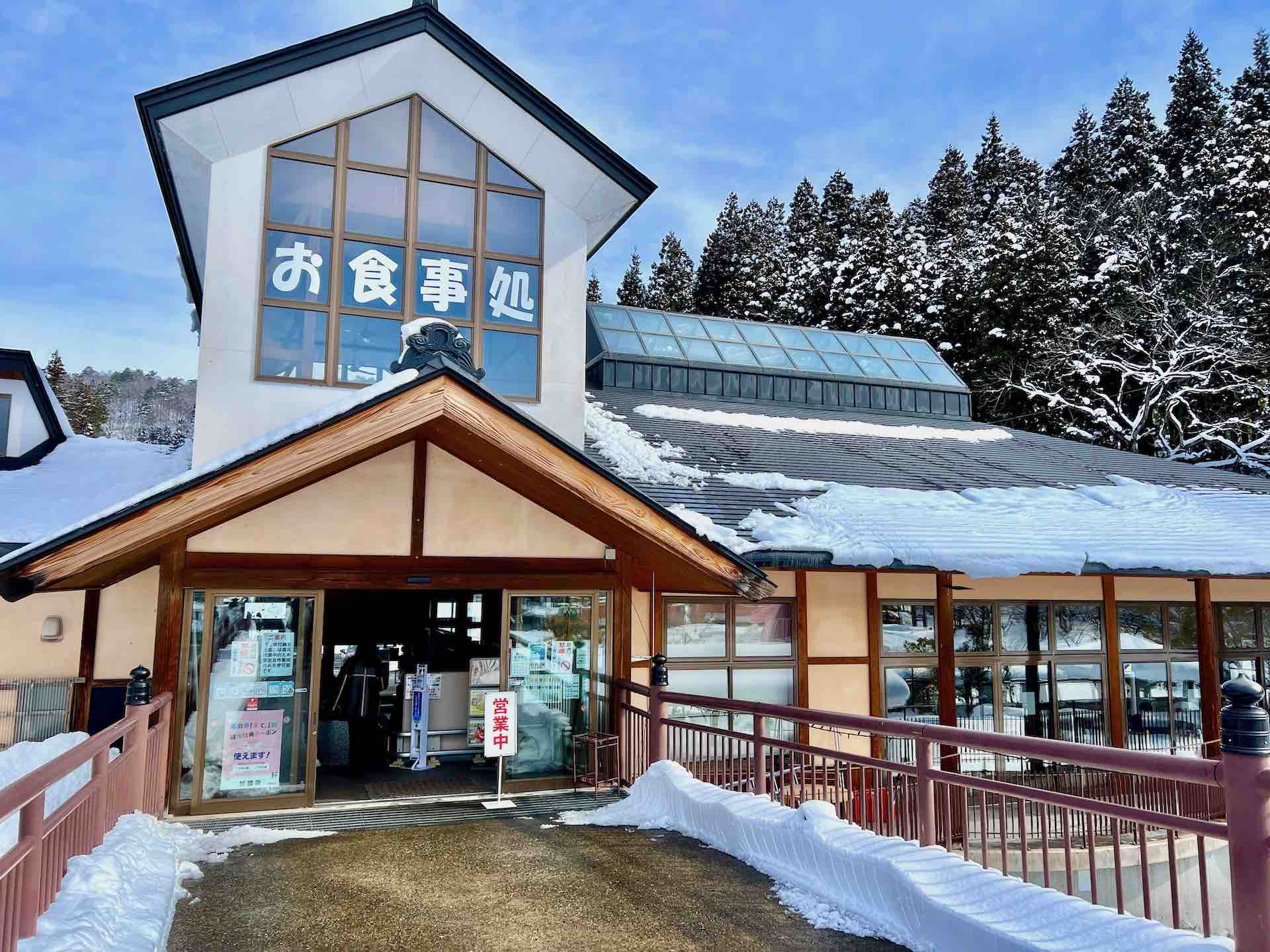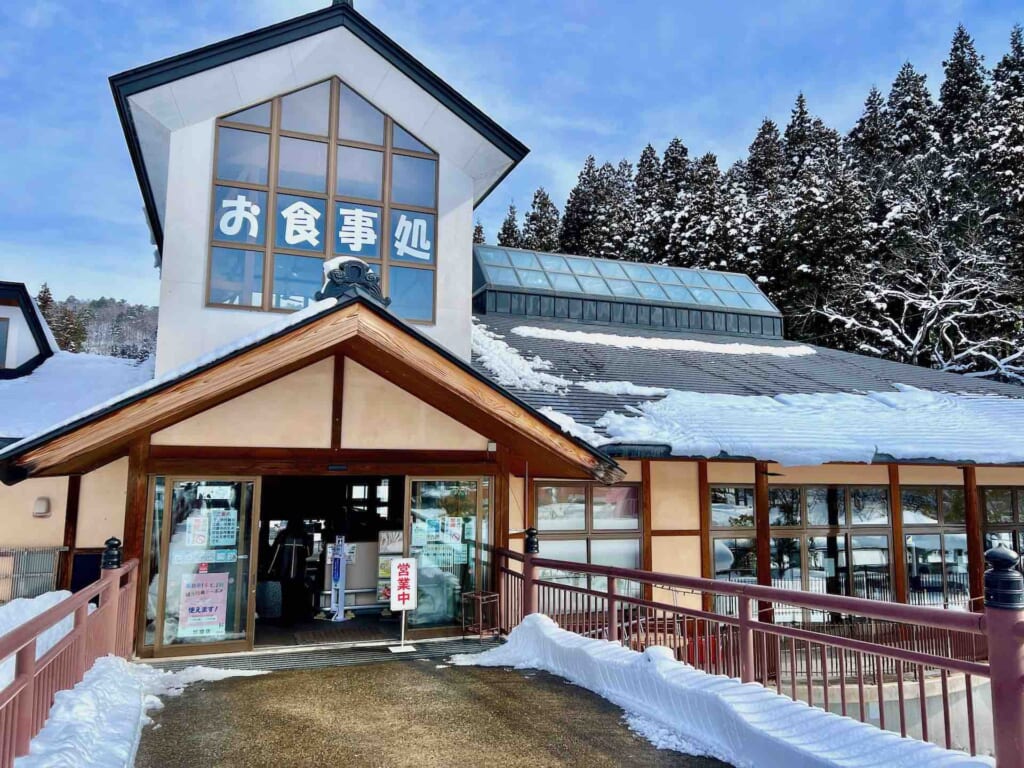 You can also taste professionally made awamanju and lunch on Yanaizu sauce pork cutlet in the cafeteria or browse a selection of Yanaizu souvenirs in the shop. Then step outside, take off your shoes, walk over healing massage stone paths, and soak your feet in one of the large garden's many hot foot baths.
Whether you're a hardcore foodie, an adventurous flexitarian, or anything in between, everyone gets hungry at some point during their journey. When traveling through Fukushima, you're in luck – the prefecture's dynamic reconstruction, rich culture and natural scenery will offer you much more than a meal.
Photography by: @traveldaveuk 
Sponsored by: Fukushima Prefectural Government