Sponsored by Sekikawa Village
If you are going to make an excursion to experience the Japanese countryside, it would be a waste to limit yourself to the trains and buses that skip over so much of what these regions have to offer.
One of my strongest recommendations for those visiting these areas is to get out and explore with the freedom of your own bike and in this article, I will explain the reasons why through my recent visit to the small farming community of Sekikawa, located in the mountains near Niigata City.
Sekikawa village is located up against the coastal mountains just outside of Murakami City on the northern tip of Niigata Prefecture and can be reached from Tokyo via the Joetsu Shinkansen and a local bus in just under 4 hours.

To be sure, it is a longer journey than most travelers will usually take, but for your efforts, you will be rewarded by a side of Japan that is virtually untouched from the recent surge in international tourism that has come to Japan in the past decade.

Sekikawa Mura, in particular, is far off the beaten path, and its population stood at 5,291 as of July in 2019. Despite its low population though, it is well connected via major train lines that run nearby the area and the town has a plethora of hidden gems to explore.
For cycling in Sekikawa, you can either rent a bike from a local bike shop near Echigo-Shimoseki Station or use one provided by your ryokan or hotel that you are staying at if they are provided.

Fortunately for me, Shikinosato Kikuya, the resort I was staying at had very nice electric bikes that were included for me to use so I decided to start my day of cycling directly from my hotel.

On the map at the end of the article, I pinned a bike rental shop near the station where you can rent bikes if your hotel does not have one.
Before cycling into town, I rode into the forests surrounding the inn to see the Takanosu Camping Ground, a popular outdoor destination with roads that wind through the forests and hills along its path.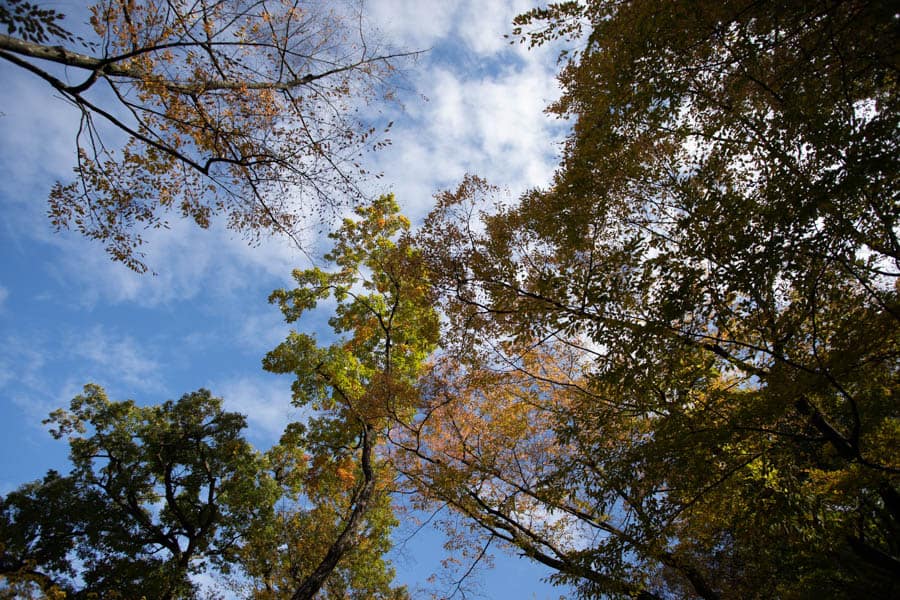 Personally as a cyclist, I enjoy a good challenging ride, but I must admit that I couldn't help but enjoy the ease of riding the electric bike I had that day. These bikes give a boost as you push down on each pedal and made for an effortless ride as I glided up and down the rolling hills along this trail.

After thoroughly exploring the paths and nature of this park, I made my way along the Arakawa River towards the town center. I could have opted for a bus or taxi to get into town, but my idea of a relaxing day does not include having to worry about a strict schedule, and cycling here in the countryside grants me the freedom to plan as I go.
This road was not the main road into town, but it was a far more scenic route that allowed me to avoid any traffic and take in the wide-open views and silence of the Niigata countryside. Putting away my navigation app on my phone, I chose to spend this portion of my visit freely navigating the countryside roads towards the town center that I could clearly see off in the distance. Along the way, I also stopped on the Maruyama Ohashi Bridge to take in the vast views of the mountains covered in the colors of fall. The mountain peaks here were a mix of orange and yellow and being surrounded by these vibrant colors was a wonderful companion during my ride.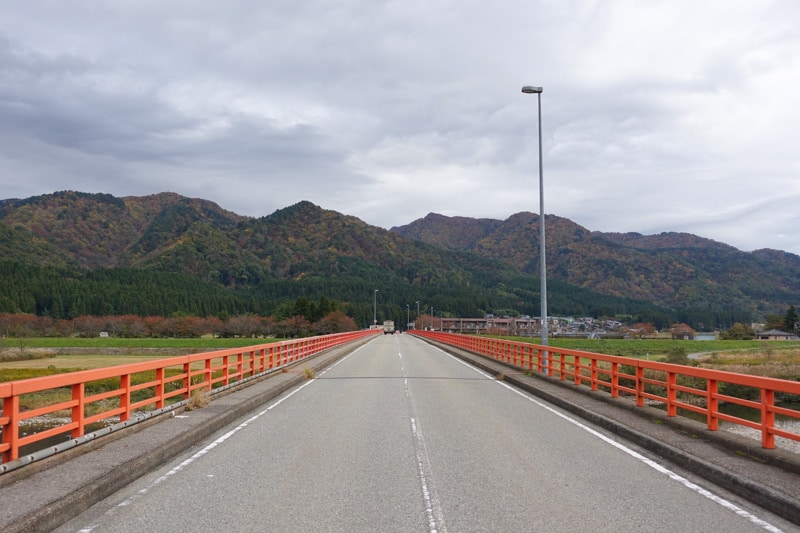 Cycling in Downtown Sekikawa
Arriving in front of the station, I parked my bike and visited the Watanabe Residence right in the center of town. This former residence of the Watanabe Family was originally built over 350 years ago but had to be rebuilt 200 years ago after a major fire ravaged the first building. This historic residence is open to the public and offers a look into feudal Japan from when this region was once ruled by the Yonezawa Clan from Yamagata Prefecture.
The inside of this building had many rooms to explore and there was a guide there that helped tell me about some of the rich history of this residence and the family that once inhabited it.

This facility was also a major sake brewing site and houses the oldest existing sake in Japan that was made in 1756. Unfortunately, this sake is not visible to the public as it is being carefully preserved both as a cultural asset as well as a valuable source for research by institutes across Japan.
The Watanabe residence is over 10,000 square meters and had a wonderful Japanese garden that I could enjoy from various rooms across the home. During my time there I was only one of about 4 visitors and I was able to wander through the halls and garden of this home in complete silence. This was quite a welcome change from the crowds I am used to back in the museums and historical sites around Tokyo. Despite being restored relatively recently, this home fully retains its traditional construction and truly felt like stepping back to an older era of Japan.
As the day stretched into the late afternoon, I had to move on to my next destination which was the Sekikawa Village Fureai Dome. Along the way, I found one more charming gem; the small moat around the Watanabe Residence was filled with some of the most beautiful koi I had ever seen! I have read and seen documentaries about Niigata Prefecture's legendary koi breeders and could see this excellence in the vivid colors and immaculate patterns of these fish.
The Great Serpent of Sekikawa
Cycling through the town, I arrived at the Fureai Dome to see the Great Serpent of Sekikawa that is housed in this large sports facility.

There is a large multi-purpose field inside the dome with a running track around its edge. Above this track is the massive 82.8 meter serpent that weighs over 2 tons.
The Great Serpent of Sekikawa is made with a combination of bamboo and rice straw and is paraded through the streets of Sekikawa each year during the Echigosekikawa Great Serpent Festival held each August. This snake was so large that I had first mistaken its body to be part of the roof of the building at first! The head itself was about the size of a small car and I simply cannot imagine how people could carry this serpent that is pretty much comparable in size to a train. As a huge fan of the festivals here in Japan, I now have this festival on my summer travel list for next year.
Keep in mind that it looks like a sports complex but you are free to go inside as a guest.
Exploring Sekikawa on bike was a smart option to explore this small town as it gave me the freedom to explore without the restrictions of bus or train schedules. The towns in this area have a lot of winding narrow streets and even if I had a rental car, I would definitely have preferred cycling. Having to negotiate countryside roads in small towns is a lot easier when you can choose to pause or turn around whenever you want while on a bike.
Access and Practical Information
It takes about 4 hours from Tokyo to the closest station, "Echigo-Shimoseki station" by train. First, take the Joetsu Shinkansen from Tokyo to Niigata. From Niigata, take JR Uetsu Line to Sakamachi station then transfer to Yonesaka Line to Echigo-Shimoseki station.
Another route is to take the Yamagata shinkansen to Yonezawa station, then transfer to JR Yonesaka line to Echigo-Shimoseki station. It also takes about 4 hours. In any of these sections, you can use the JR Pass.
You can also find information about the region on the Sekikawa Village Tourism Association. (Only in Japanese)
You can check about the rental cycling Yu-chari from here. (Only in Japanese)

Fee: 500 yen / up to 3 hours, 1000 yen / per day. Reservation is only available via phone.