Sponsored by REVOLATOR co.,ltd
For those of us who have not traveled extensively in large groups, or who tend to visit cities around the world with decent public transport or cheap taxi rides, renting a car and driving in a foreign country can be somewhat daunting. In your home country you are likely familiar with not only the local driving laws, but the driving culture and etiquette – such as how people tend to drive in certain conditions or areas of the country, giving way to other drivers, among others. Fortunately, if you are from a country that drives on the left side of the road like myself, getting used to driving in Japan is easy.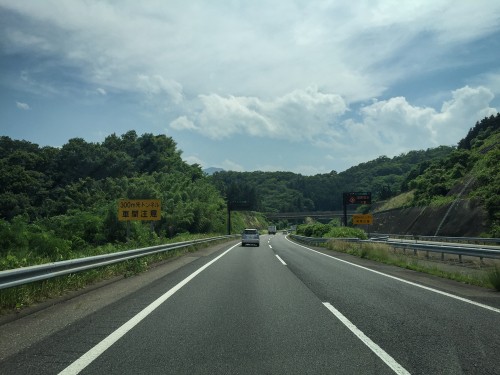 Tolls
The first thing to note that driving in Japan is expensive. There are numerous highways across the country, and the tolls add up quickly. If you are planning a road trip in Japan, make sure to factor in the costs of the toll roads. Some single highway tolls are as high as 3000 yen depending on the size of your vehicle.
At the toll gate pictured above, we paid around 2000 yen to drive up the road to Mt Fuji. The toll gates accept cash or automatically-scanned ETC cards. When planning a longer trip, consider looking into the ETC cards (website) as they will save you some time as you do not have to stop to pull out your cash – but note that these are only available to residents of Japan.
The great thing about driving in Japan as an Australian is that is largely the same process as driving in Australia. There are a few small differences, but thanks to the fact that they drive on the left side and use the metric system, it is a pretty painless transition.
Speed
The most important thing to note about driving here is the speed limit differences. In Australia we are quite used to taking most roads at 60km/h, local streets at 40-50km/h and highways at between 100-130km/h. However in Japan it is much, much slower. Most streets are 30-40km/h, bigger roads at 50km/h (very occasionally 60km/h) and highways at a maximum of 80-100km/h. One of the surprising things was actually seeing how frequently the local drivers disobeyed the speed limit postings. But as you are a foreign visitor, the police might be a little harder on you, so I would advise against breaching the speed limit while driving here. Besides, it is more time to enjoy the beautiful views!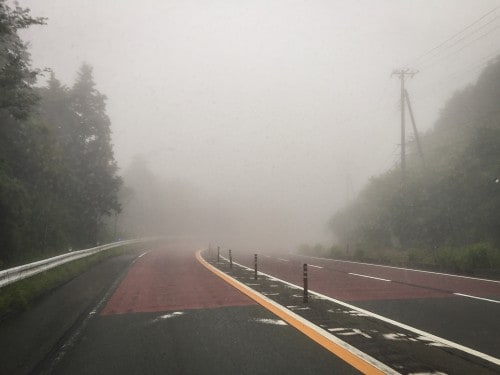 Weather
Well, not always. Be careful when driving in the summer months, because as Japan is a mountainous country with a high humidity, your altitude can change while driving quite rapidly, leading to a drastic change in air pressure and temperature. On our return from climbing Mt Fuji, we descended quite rapidly and ended up driving through the thicket fog I had ever seen. While a little stressful, those low Japanese speed limits and good quality roads kept us safe on our return journey.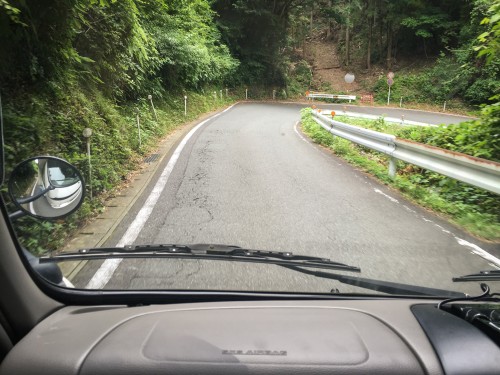 If you are driving in the country, you might experience single-lane mountain roads. As someone who grew up in the city, I was not used to driving on this kind of road. We were also driving quite a large caravan, so it was a little daunting. My advice, regardless of the size of your vehicle, is to take it slow and keep as left as you safely can.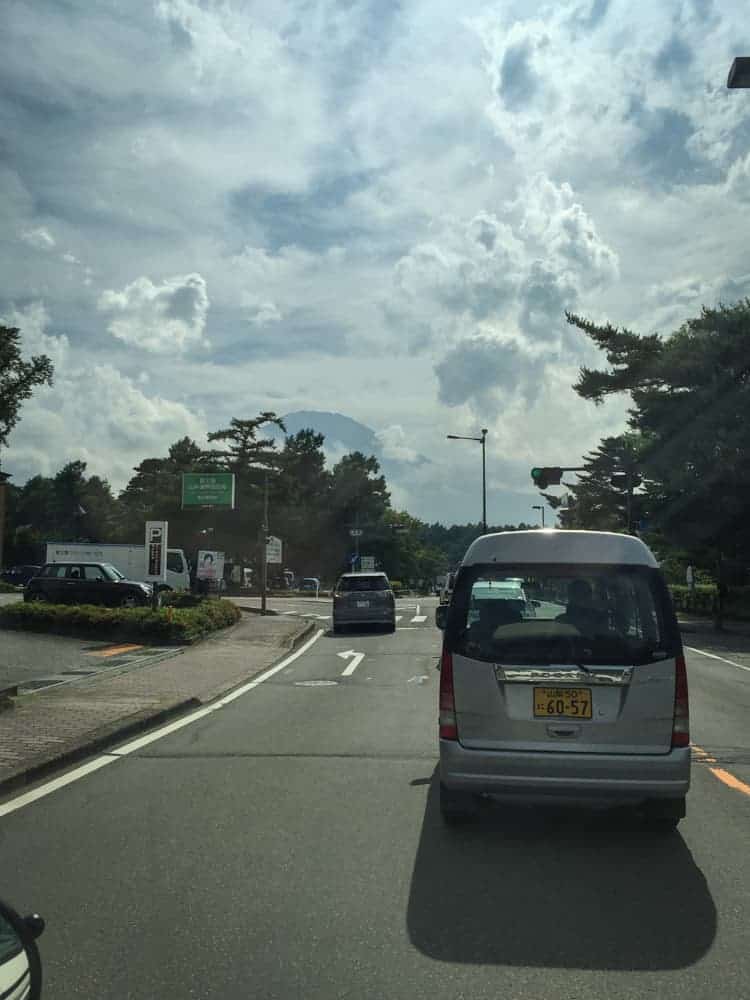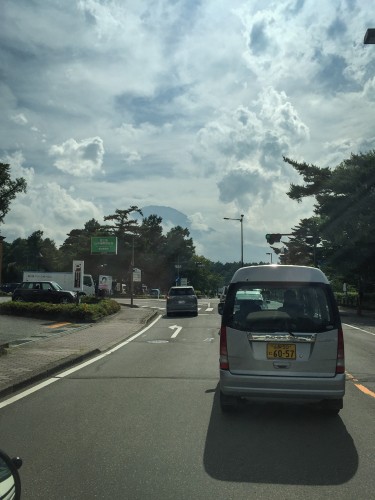 Laws
The legal driving age is the same as in most states in Australia – 18 – so if you have a drivers' license in Australia, just apply for an international driving permit through your state's automotive association (e.g. RACV). Make sure you bring your actual license and passport along with your permit, as all three are required to rent and to drive the car.
One of the most important things to note is the BAC (blood alcohol content) laws in Japan are extremely different to Australia. While it varies state to state, for the most part if you are a full licensed driver in Australia you can have a BAC of up to 0.05. In Japan, no matter what, the BAC is 0.00. So when driving, be absolutely sure that you do not have ANY alcohol in your system, as the consequences of breaking the law can be a large fine, jail time and deportation.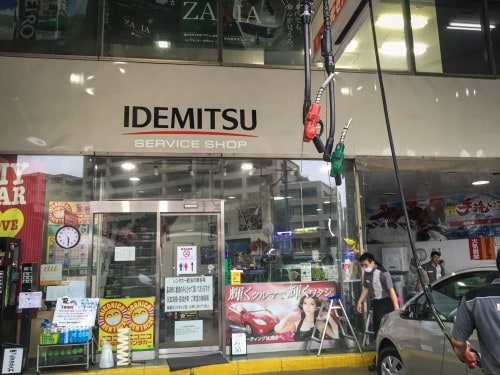 Petrol
One of the interesting differences in driving in Japan, which is a nice change as an Aussie, is the process of stopping at petrol stations. In Australia, they are almost exclusively self-serve, so from a young age pretty much every driver knows how to use a petrol pump. However, in the fantastic world of Japanese customer service, they do it all for you, and you never have to leave your vehicle!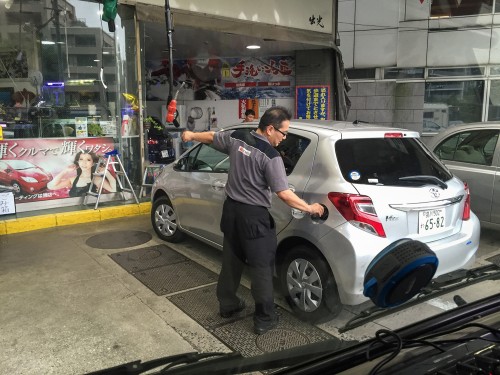 So convenient!
Price-wise, fuel is largely the same price as it is in Australia, but the cars you rent are likely to be a little more fuel efficient, so you should not spend that much on a trip.
Traffic
A few other differences in Japan are the traffic lights, parking and signage. Traffic lights are arranged differently, but make sense once you see them (they use arrows instead of circles for green signals). Street parking is virtually non-existant, so bring change for paid parking spots. The street signs are a bit different, but most are in English as well. Keep in mind that the sign for stop is a red bottom-facing triangle, that says "止まれ" (stop) with no English.
While there are likely countless small differences between driving in Japan compared with your home country, people drive rather safely and slowly in Japan, so if you just take it easy, pay attention to your surroundings and be careful you will be fine. Enjoy your road trip in Japan!