When you think of Japan, you might picture Mt Fuji, temples and shrines, sushi, and countless other cultural and gastronomical icons for which the country is so well known. Every year, millions of tourists visit Japan, exploring the dense city of Tokyo, the many temples of Kyoto, or the overflowing abundance of nature and snowy mountains of Hokkaido, among others. What may not immediately come to mind, however, is traveling via a camper van in Japan.
Traveling with a camper van around Japan is a low-budget rental choice, combining both your mode of transport and overnight accommodations, two of the most expensive aspects when visiting Japan. Moreover, traveling by RV has many advantages, such as added freedom to travel off-the-beaten-path into remote regions of Japan not regularly featured on popular tourist guides.
With the wisdom of two camper-savvy Voyapon collaborators, we've compiled a guide on campers in Japan to start your camper adventure in Japan.
What does a camper van rental come with in Japan?
Thanks to Voyapon contributor Matt, we know that campers in Japan have everything you would need to survive: a microwave, refrigerator, stovetop, sink, a seated area with a table, and of course, bedding. In addition, vans usually have many windows around the car, most of which have fly screens, so you can get some ventilation and protect yourself from bugs. Nina, our other collaborator, had a similar camper van experience, including additional rental options such as camping chairs, BBQ pits, and outdoor camping tables.
Depending on the camper rental company, your van may come with a high-tech GPS. Often, the GPS operates mainly in Japanese, though be sure to ask if they have more languages available! Your RV may also have a rearview video camera so that you can back up without fear of driving into things (or people!).
Another possible gadget is a slot for an ETC card, a highway toll card that cuts wait times at toll gates by automating payments without bringing your car to a stop. However, if you want to use an ETC (Electronic Toll Card) for your camper, you'll have to bring your own as they aren't available for tourists or temporary purchases in the same way train passes in Japan. If you live in Japan and have a Japanese banking system or credit card that is an ETC partner, you'll be able to apply for an ETC card.
Another point to remember is that camping vans are usually delivered with a full tank of gas, and you have to return them under the same conditions. To Nina's surprise, she could drive to Chiba and back (with many wrong turns and retracing their steps), using up only about a third of the tank.
How much does it cost to rent a camper van in Japan?
There are many types of campers and RVs in Japan. Rent can vary, and prices can change depending on whether you rent on the weekdays or weekends. For example, Camp in Car estimates their price per working day is 20,000 yen (about 153 euros / 181 dollars)*. Considering that five people can fit inside a camping van, the shared price is much lower than paying for a train ticket and daily accommodations. In addition, there may be discounts for long-term rentals.
Another expense to consider in Japan when traveling with private transport is the price of highways. Fortunately, some passes for foreigners include free movement on some of these roads. For example, you will cover a large part of the Japanese territory by taking the Japan Expressway Pass, or the Hokkaido Express Pass will cover that prefecture.
* Exchange rates reflect rates at the time of writing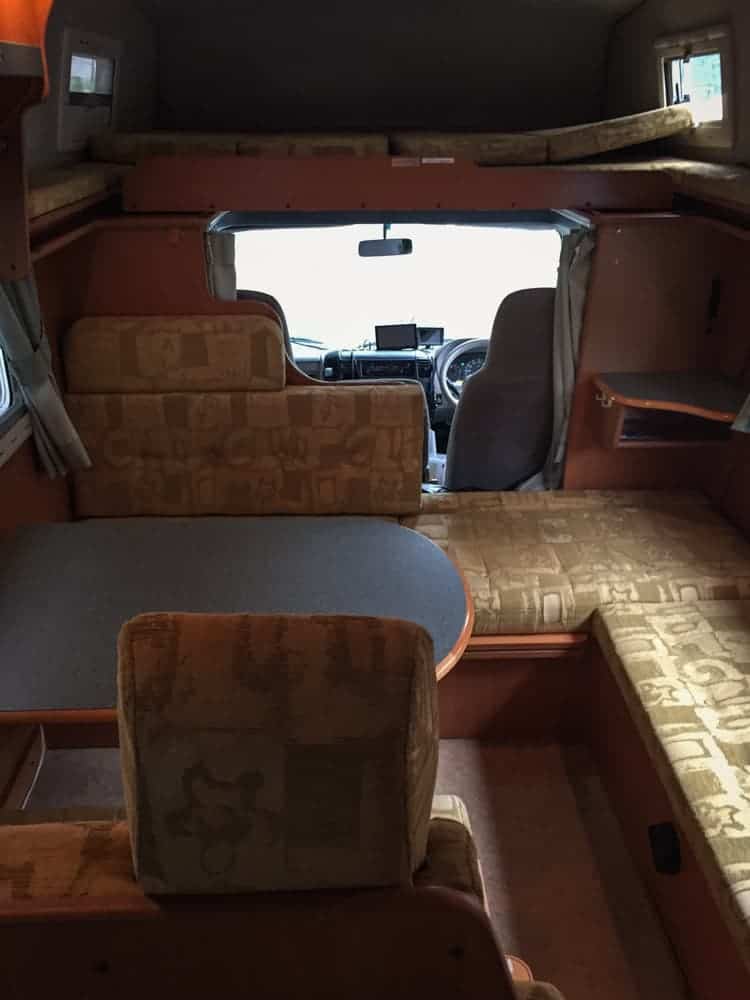 How and where to rent an RV in Japan?
Many camping van rental services have the option to rent online or by phone. However, we recommend booking in advance to guarantee the availability of the vehicle you want. Some rental companies also offer an additional delivery service, bringing the RV straight to your doorstep, then picking it up on the last day of your travels. Fees can vary, starting at 1000 to 2000 yen, depending on your location.
Another gushingly sweet aspect that Nina experienced was the handwritten notes for clients posted inside the vehicle. For example, she found a note next to the driving wheel that said "Have a fun and safe journey!" and another one above the bed, which read, "Please sleep soundly and peacefully." What a sweet touch to make the experience more personable.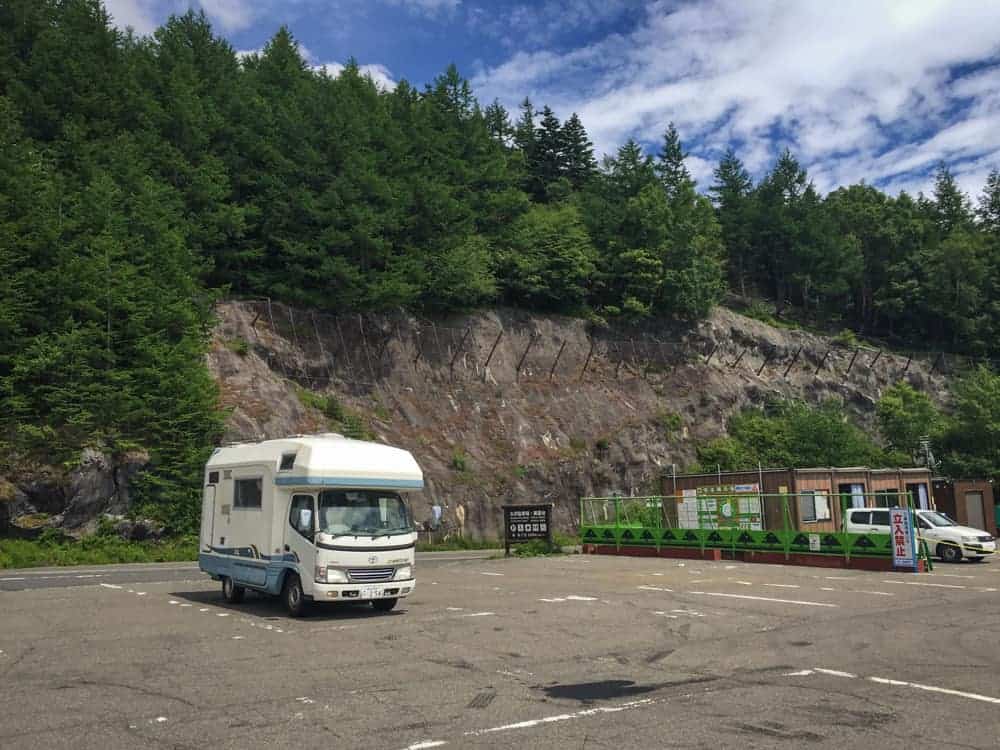 What should I bring to travel by camper in Japan?
While camper rentals often come with their necessities that are bundled with the rental price, there are other things to bring that'll make your camper van travel even more comfortable. Contributor Matt suggests:
Pillows and blankets: Matt recommends you bring at least a thin blanket, even during the summer months. In July, Matt brought only pillows to sleep but found that temperatures dropped significantly at night.
Food: Bring snacks or larger grocery items. There might be some shops in rural areas, though hours can vary and it is better if you take your food with you to avoid being without food.
Trash bags: Like any rental equipment, you need to take your trash with you when you leave.
Cleaning supplies: Rental companies require you to return your camper clean, so take some paper towels and a basic cleaner spray from a 100 yen shop to wipe your interior down.
An international driver's permit, home country's driver's license, and passport are essential to driving in Japan legally.
Better yet, bring your Japanese driver's license if you have one.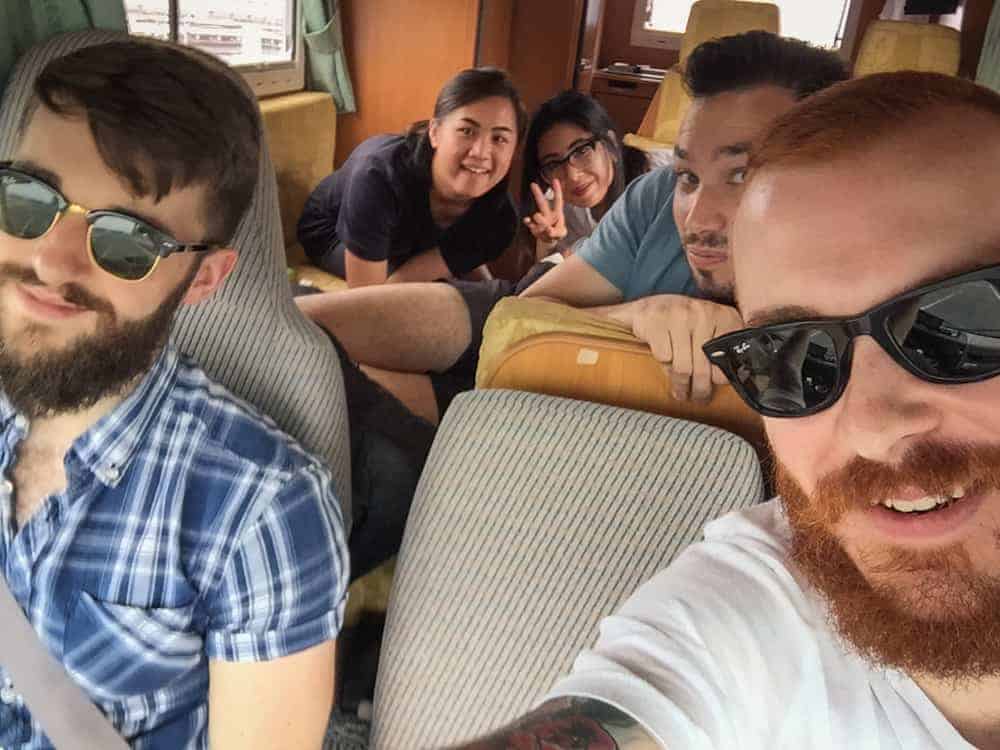 Where can you park with a camper van in Japan?
There are several perfect places to camp in Japan with a camping van. For example, Matt decided to stay at the Odakyu Forest Cottage next to Lake Yamanaka before climbing Mount Fuji. Before deciding to stay in any place, it is essential to check if you are allowed to sleep in your vehicle. For example, you are not allowed to park and sleep overnight at a Michi no eki highway service stop.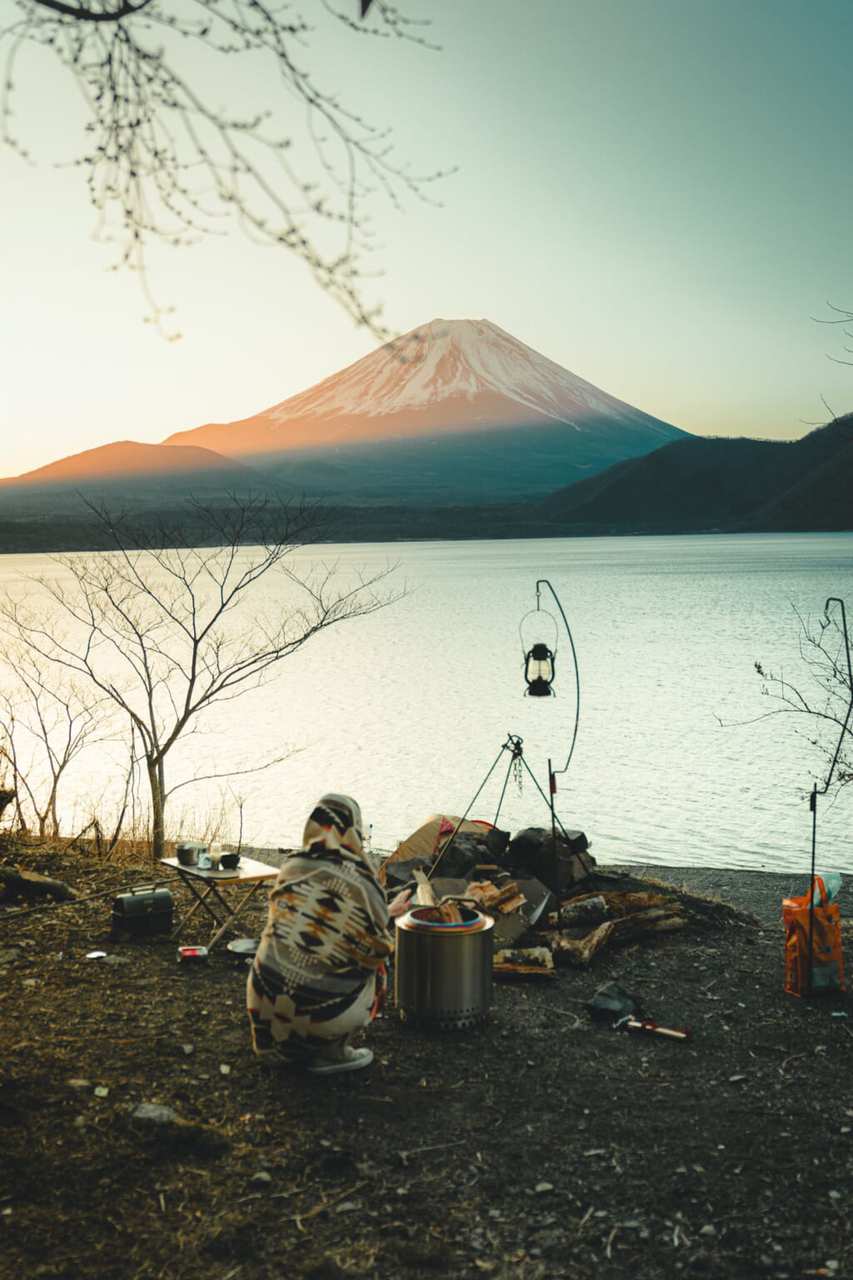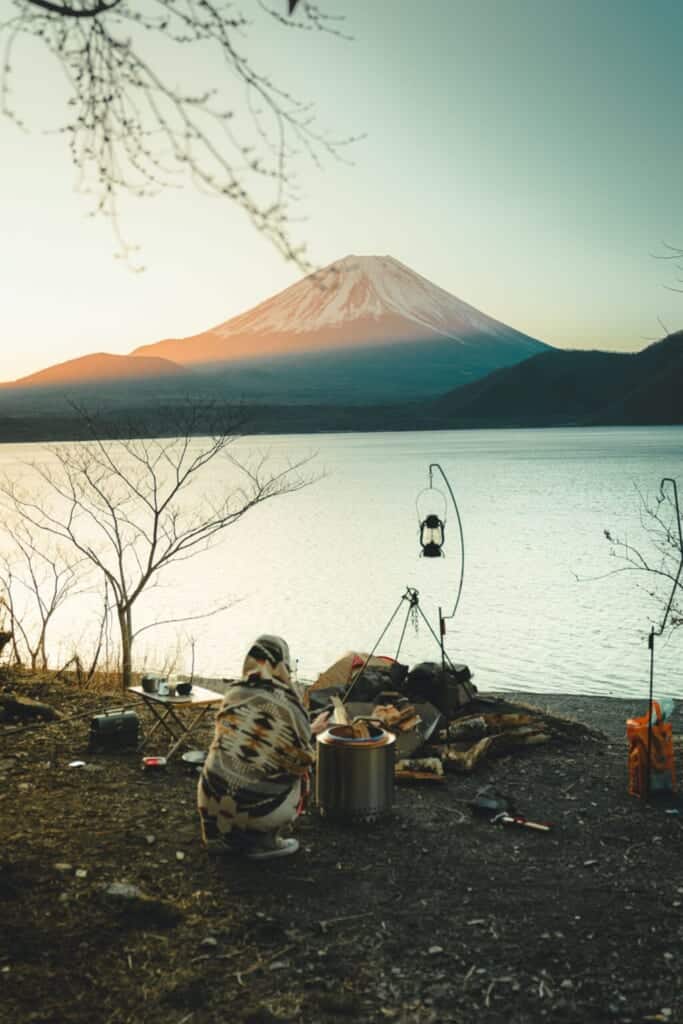 What is required to drive with a camper in Japan?
If you want to drive in Japan but don't have a Japanese driver's license, you'll need an international driving license. Americans can check Nina's article comparing driving in America vs. Japan and Australians (or anyone used to driving on the left-hand side) can check out Matt's article comparing driving in Australia vs. Japan. To summarize, you should remember that they drive on the left in Japan and most of their cars are automatic. Here's Nina's first-time experience driving in Japan. It is genuinely positive!
"This was my first time driving in Japan, and we came back safe and sound! I've been driving in the United States (big cities and rural places) ever since I got my license as a teenager. But here, the driver's seat and driving road are opposite my home country. So, I was naturally nervous, driving in Japan for the first time, starting off in Tokyo, and in the largest vehicle I've ever driven (imagine: little girl x big city x big car!). Surprisingly enough, the car was so easy and comfortable to navigate, and the backup camera did wonders to help out, too!
Luckily, Japan is full of courteous and cautious drivers who follow the rules, and it's nothing like what I've experienced in other foreign countries. If you're used to driving in the United States or wherever you're from, driving in Japan should come to you with just as much ease!"
Besides having your driving license, the driving law in Japan requires that you wear your seatbelt when the car is moving. Years ago, just the driver and the copilot had to wear it, but from 2008 it has been compulsory for everyone.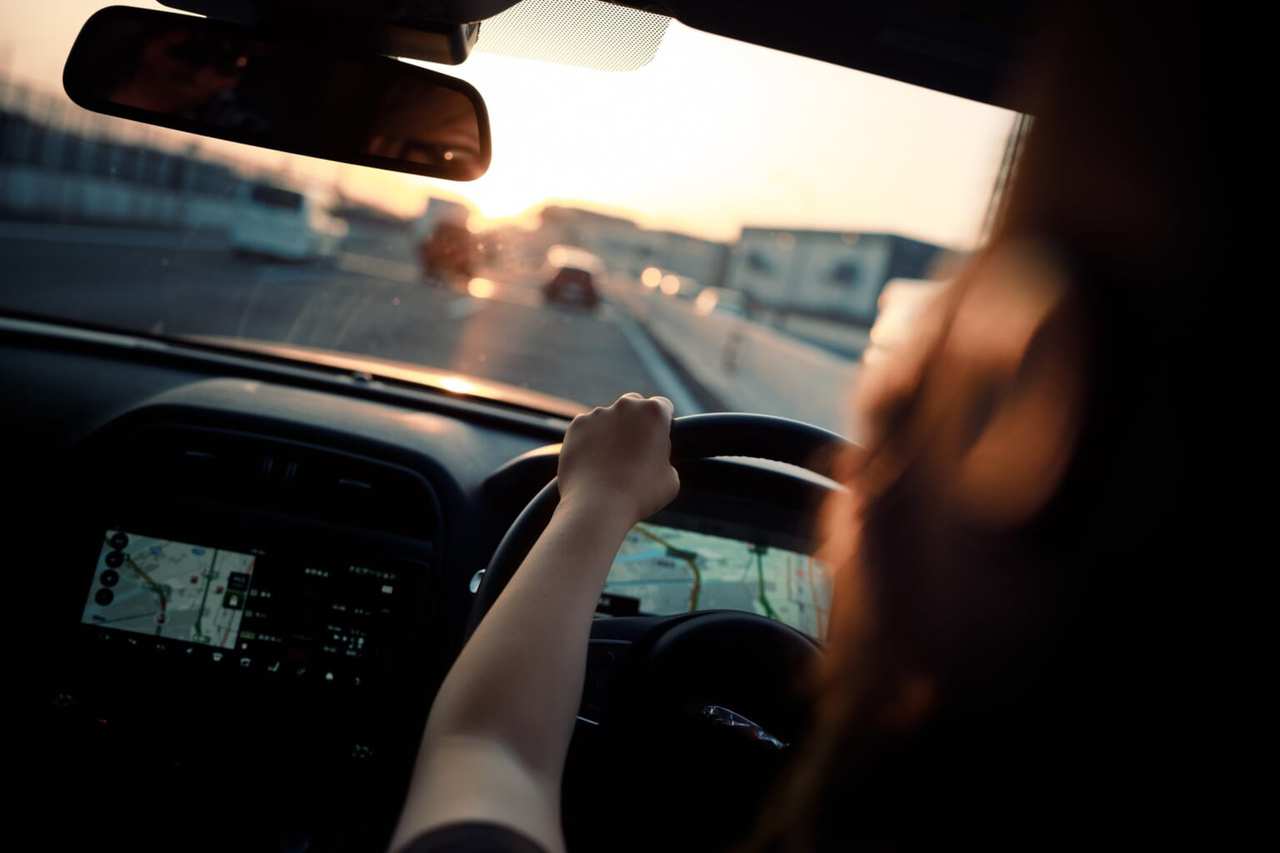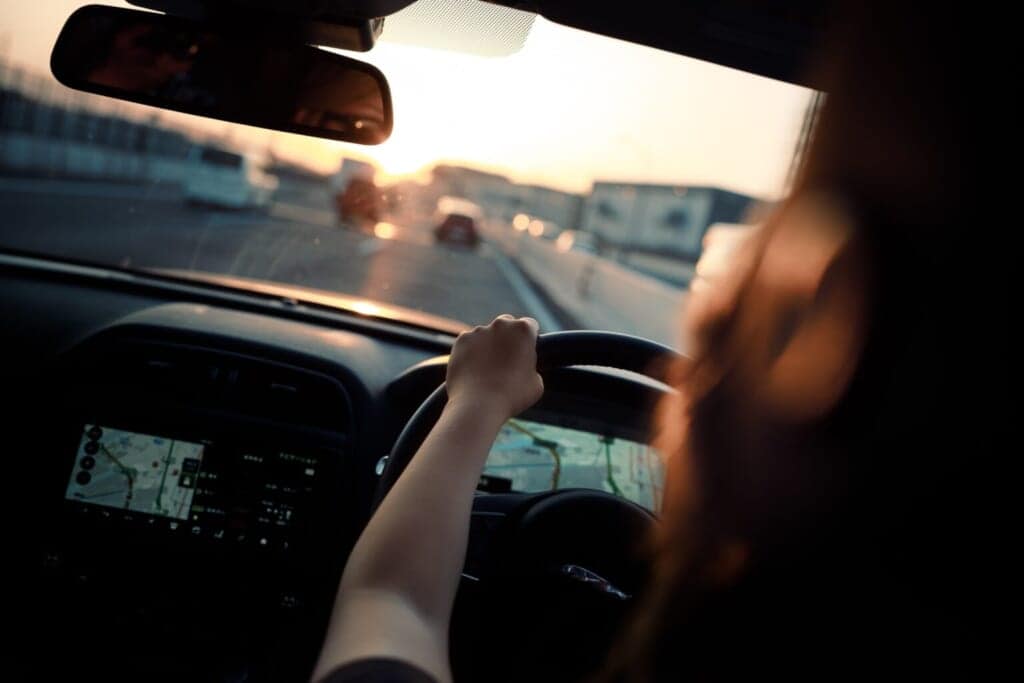 Where are the best places to travel by RV in Japan?
If you rent a camper, we recommend exploring off-the-beaten-path areas that are difficult to get to with public transport. Although the Japanese transport network is very efficient, rural areas can only be reached by private vehicle. Here are some ideas:
Explore Kyushu's Kunisaki Peninsula in Oita prefecture, home to a unique local Buddhist culture and ancient temples, including the hidden temple of Futagoji, or head to samurai town Kitsuki for Japan's smallest castle.
Spend the day driving to and around Mount Fuji in Shizuoka Prefecture.
Go flower hunting in Yamanashi Prefecture for the peach flower blossoms.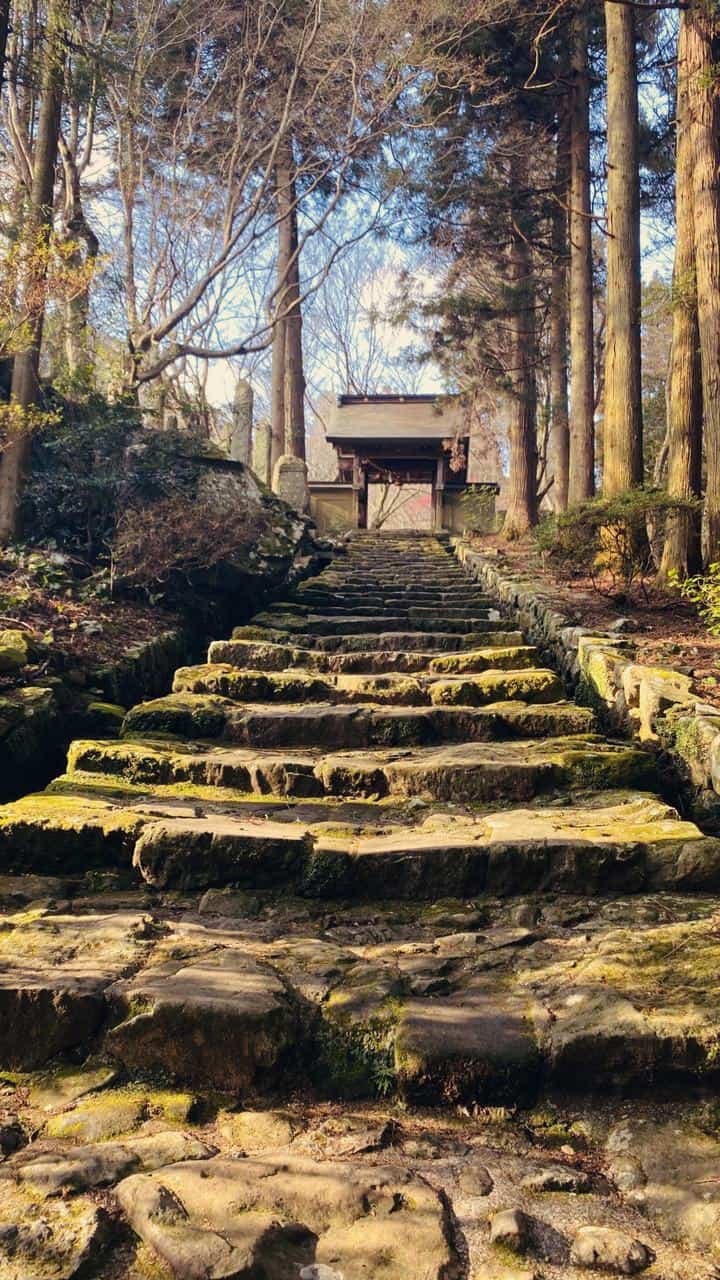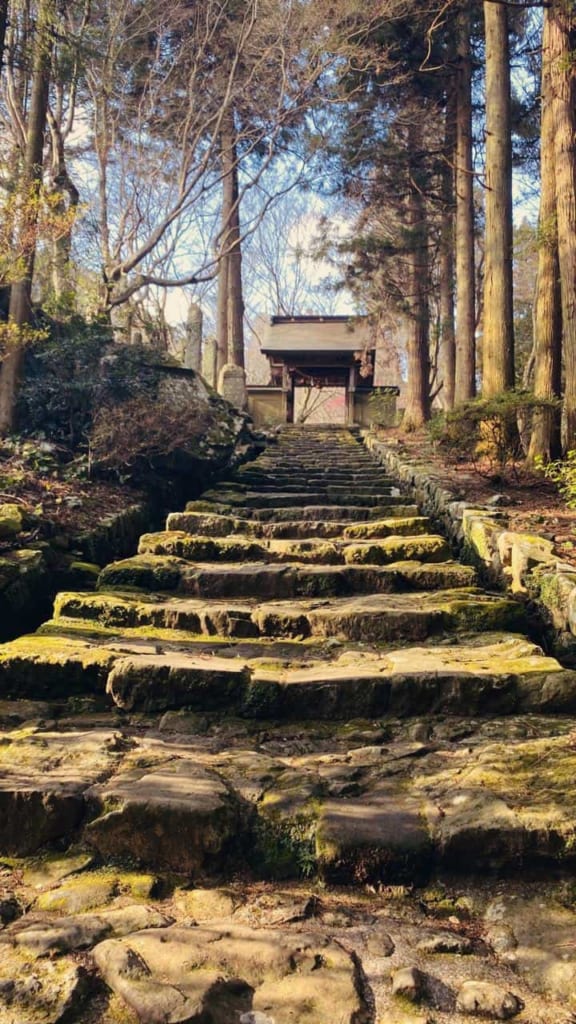 When traveling around Japan, you will experience unforgettable kindness and care, and the now trending #vanlife is one of those communities in Japan. If you move around in a camper for some days, you will definitely see a different side of Japan — one filled with adventures and nature that city travelers often miss. Traveling on wheels can take you to new places unreachable by trains and at more of your own pace. Why not try it?
Are you interested to know more about camping in Japan? Check out our guide to camping in Japan.
Based on Matt DeSousa and Nina Cataldo's previous articles in collaboration with Camp In Car.